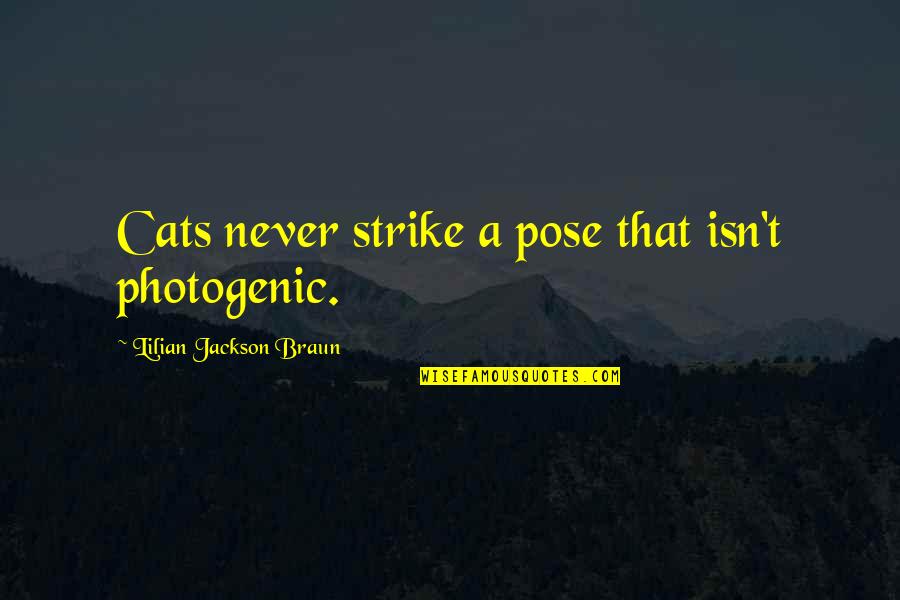 Cats never strike a pose that isn't photogenic.
—
Lilian Jackson Braun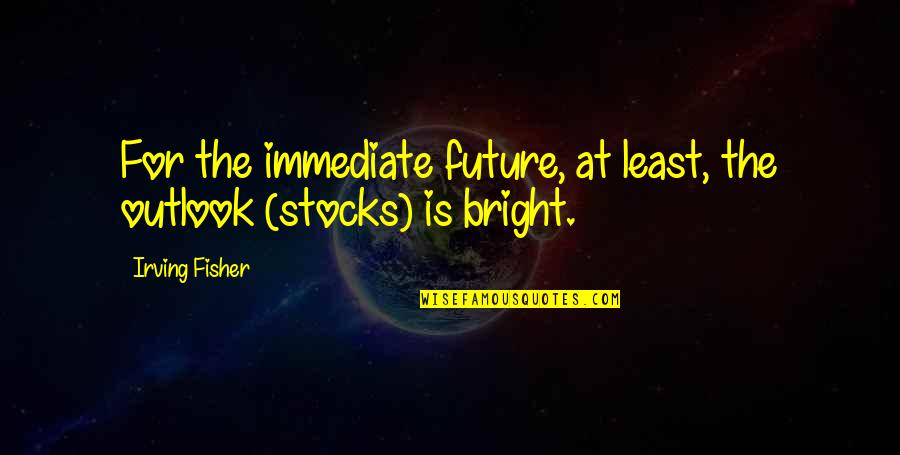 For the immediate future, at least, the outlook (stocks) is bright.
—
Irving Fisher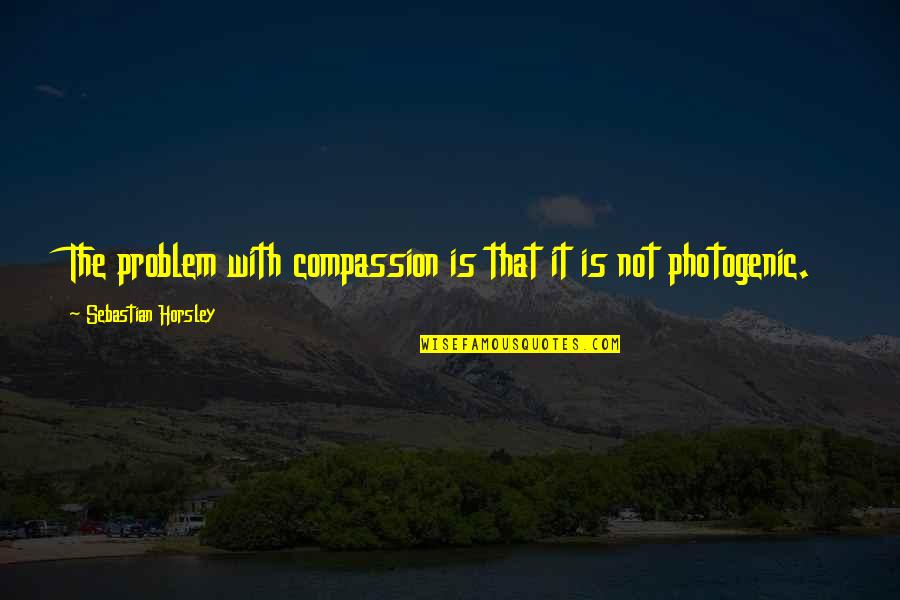 The problem with compassion is that it is not photogenic.
—
Sebastian Horsley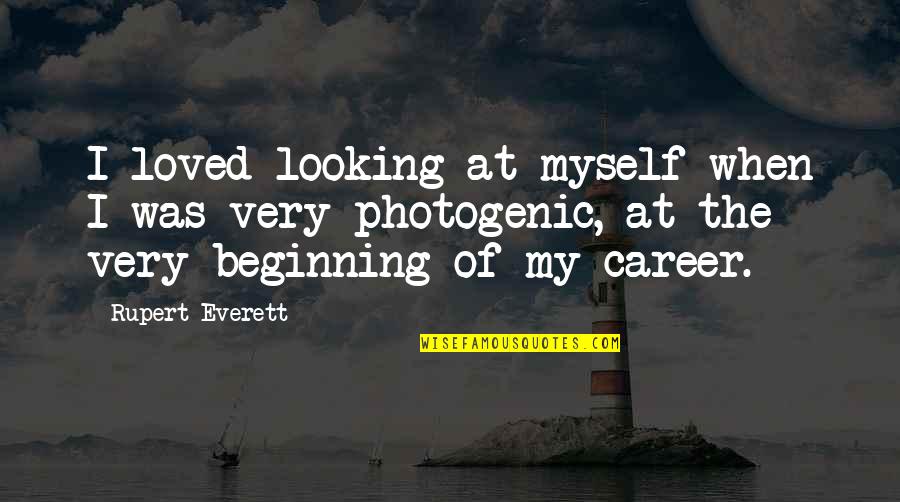 I loved looking at myself when I was very photogenic, at the very beginning of my career.
—
Rupert Everett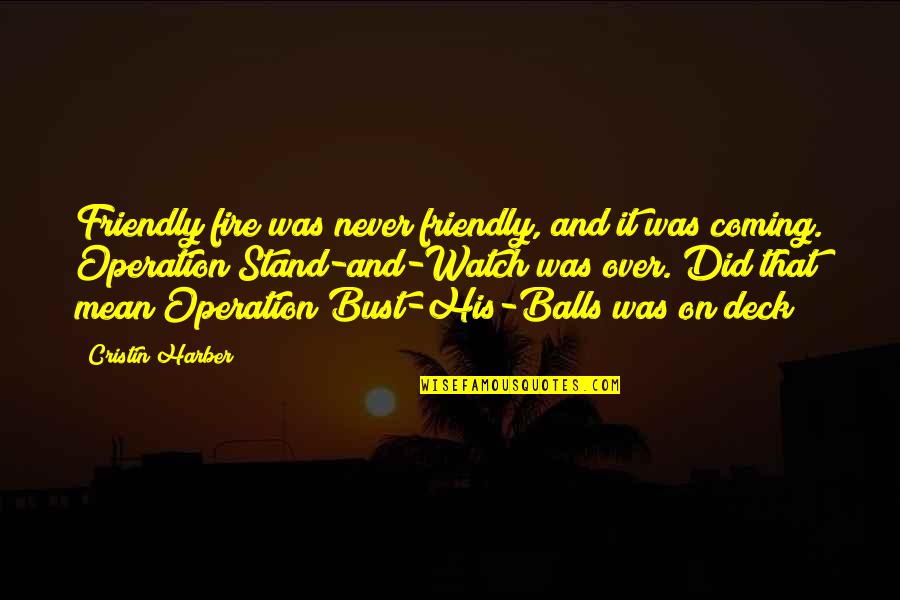 Friendly fire was never friendly, and it was coming. Operation Stand-and-Watch was over. Did that mean Operation Bust-His-Balls was on deck?
—
Cristin Harber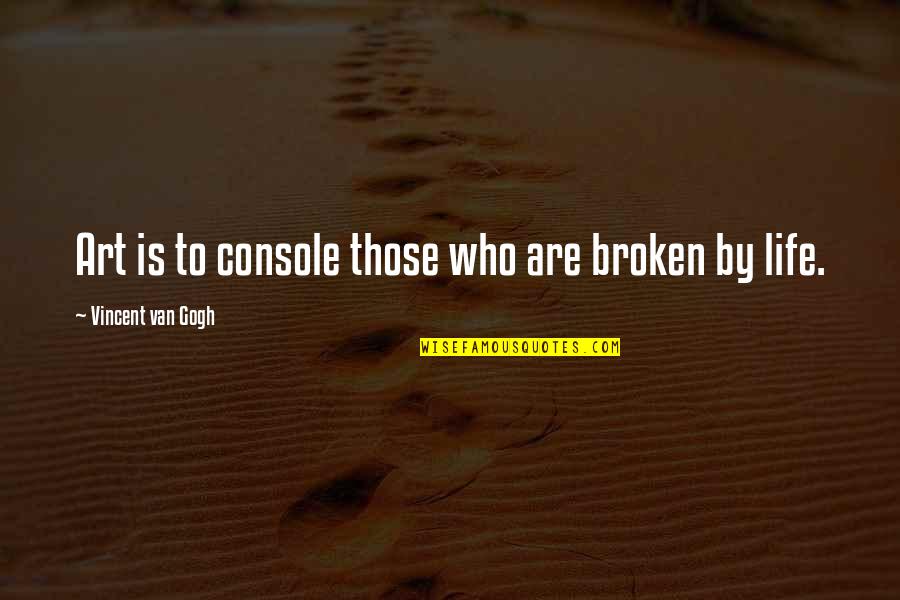 Art is to console those who are broken by life.
—
Vincent Van Gogh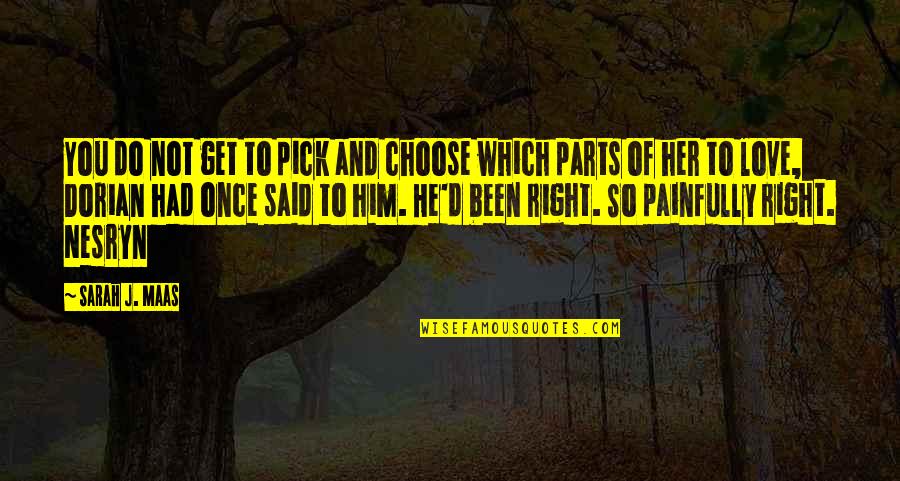 You do not get to pick and choose which parts of her to love, Dorian had once said to him. He'd been right. So painfully right. Nesryn
—
Sarah J. Maas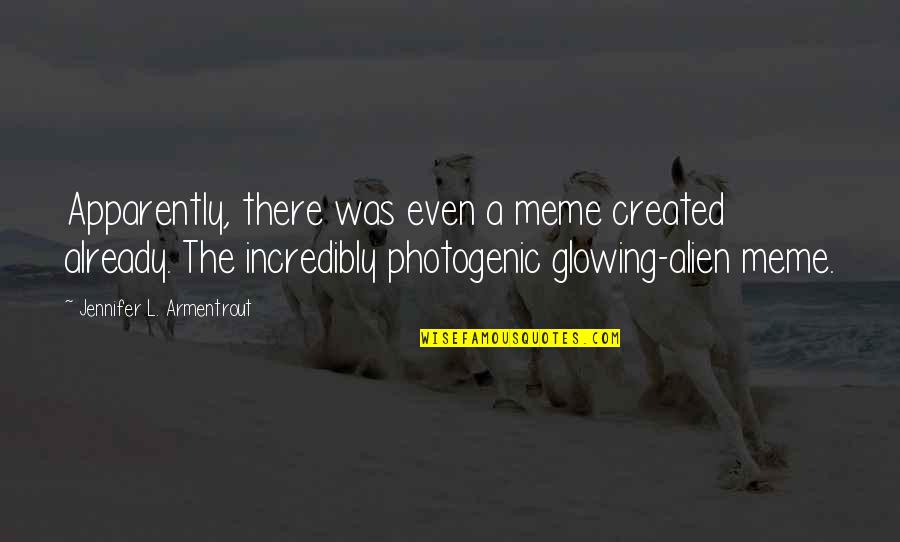 Apparently, there was even a meme created already. The incredibly photogenic glowing-alien meme.
—
Jennifer L. Armentrout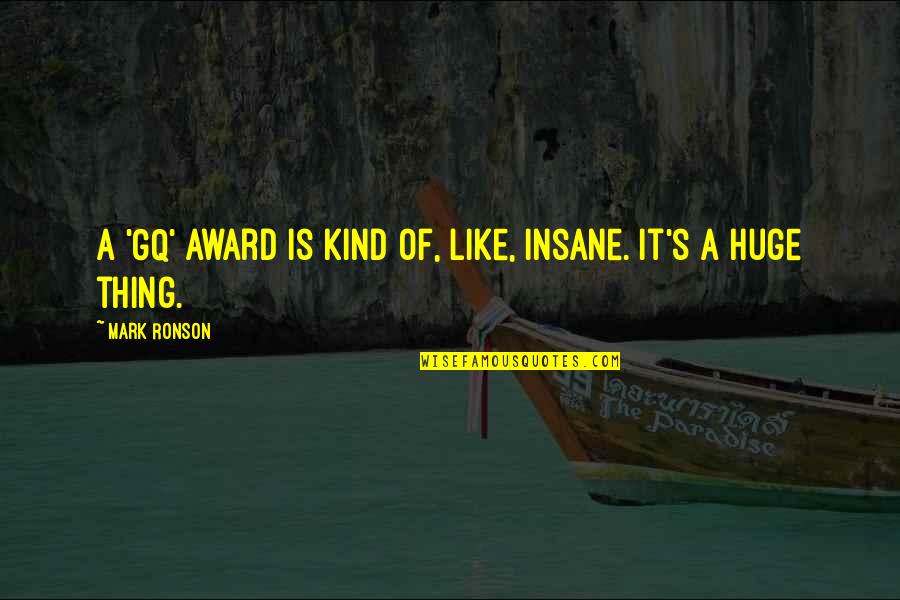 A 'GQ' award is kind of, like, insane. It's a huge thing. —
Mark Ronson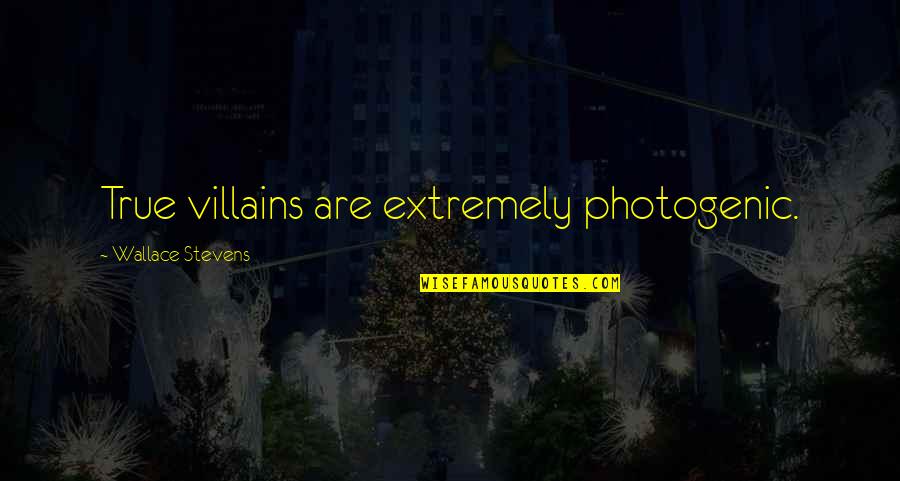 True villains are extremely photogenic. —
Wallace Stevens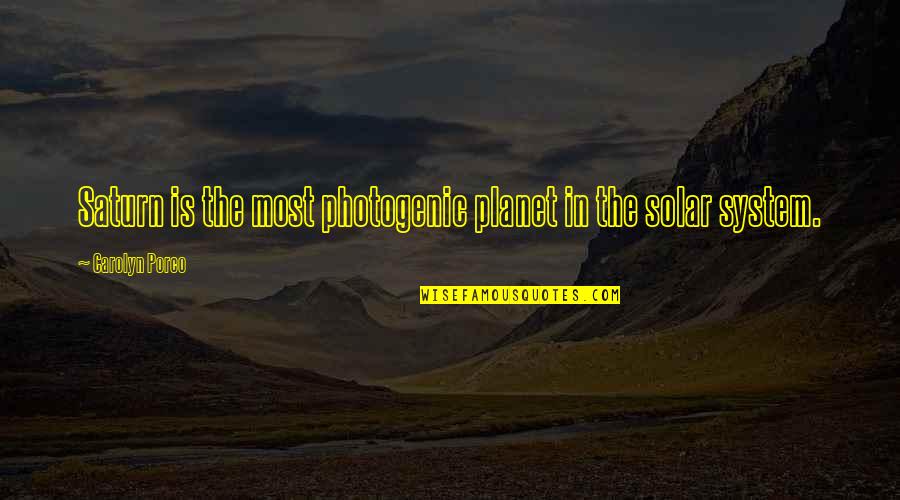 Saturn is the most photogenic planet in the solar system. —
Carolyn Porco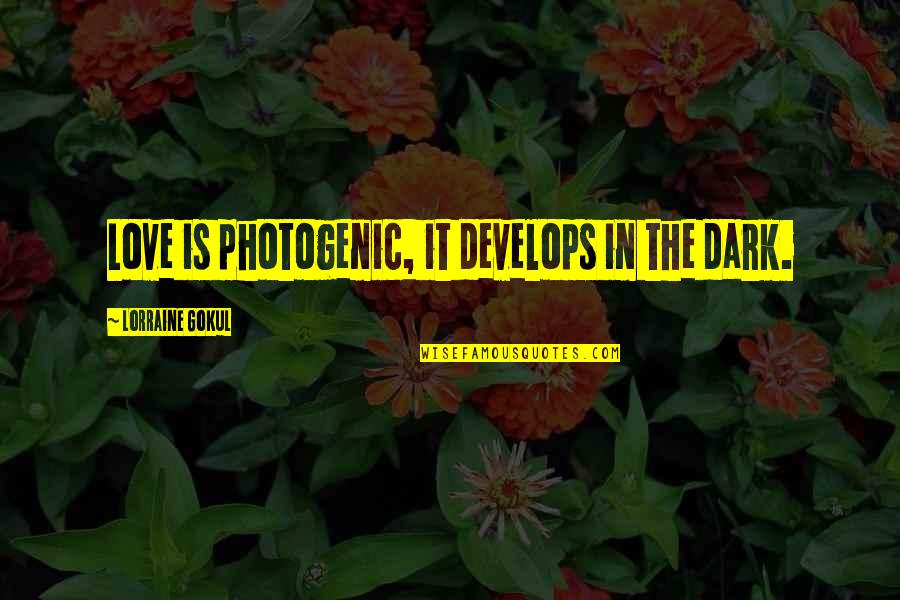 Love is photogenic, it develops in the dark. —
Lorraine Gokul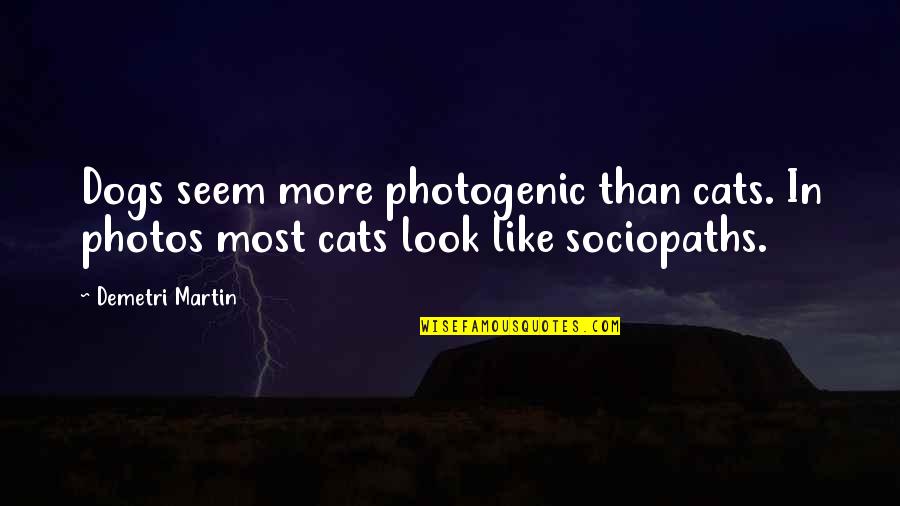 Dogs seem more photogenic than cats. In photos most cats look like sociopaths. —
Demetri Martin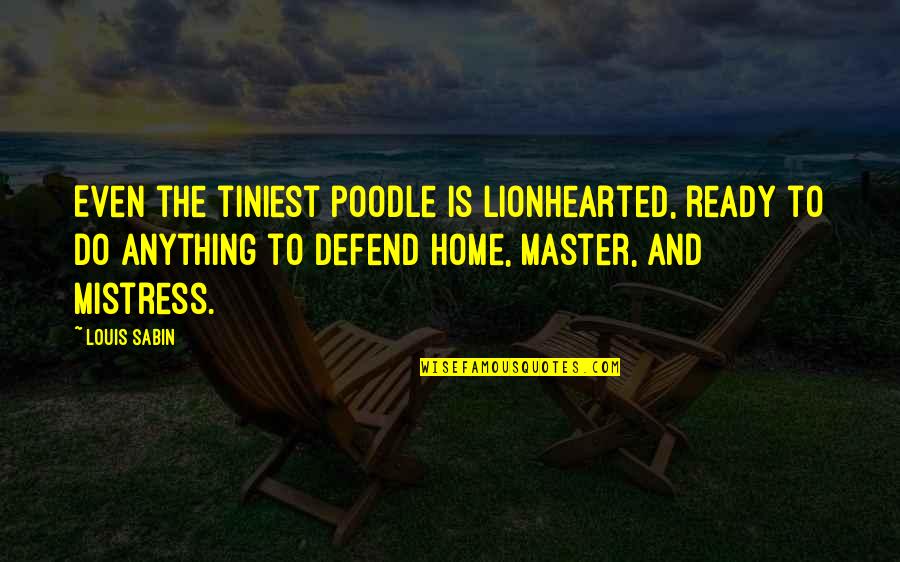 Even the tiniest poodle is lionhearted, ready to do anything to defend home, master, and mistress. —
Louis Sabin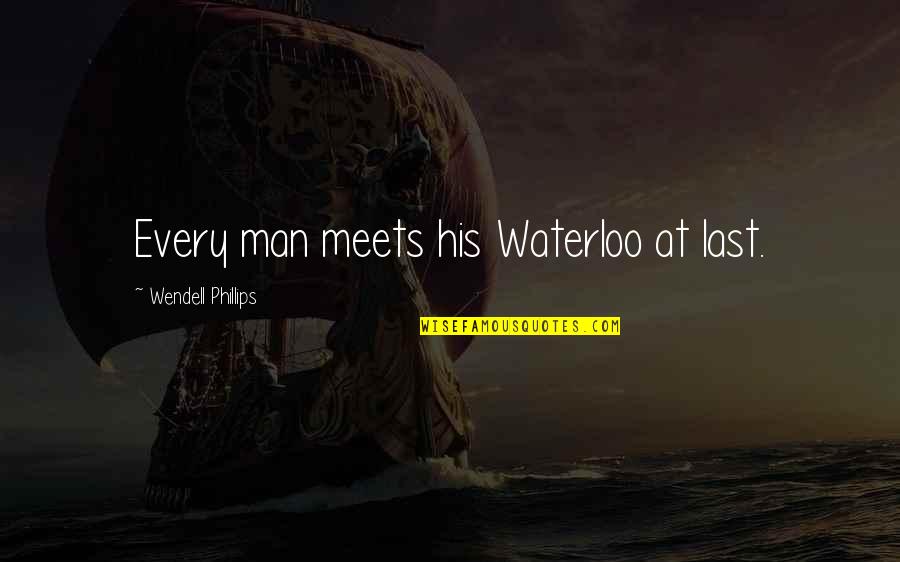 Every man meets his Waterloo at last. —
Wendell Phillips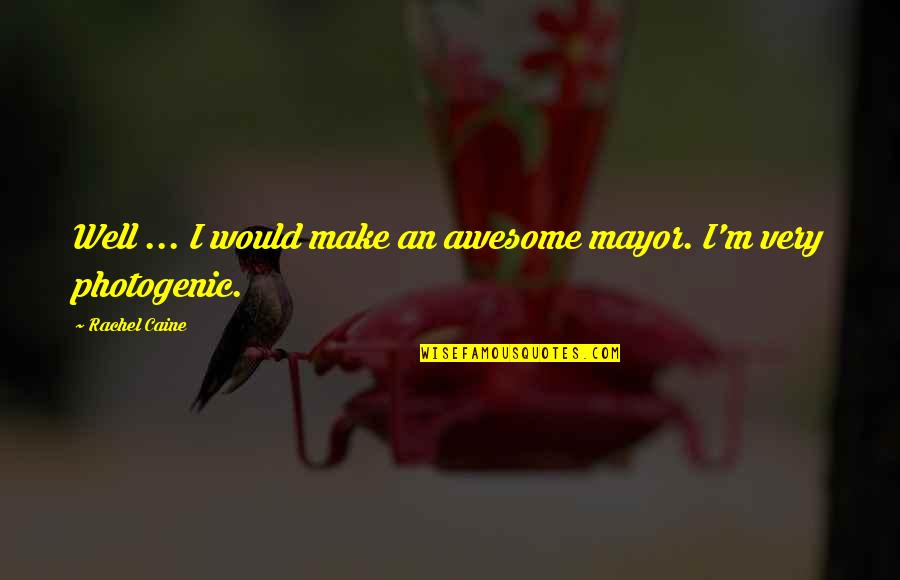 Well ... I would make an awesome mayor. I'm very photogenic. —
Rachel Caine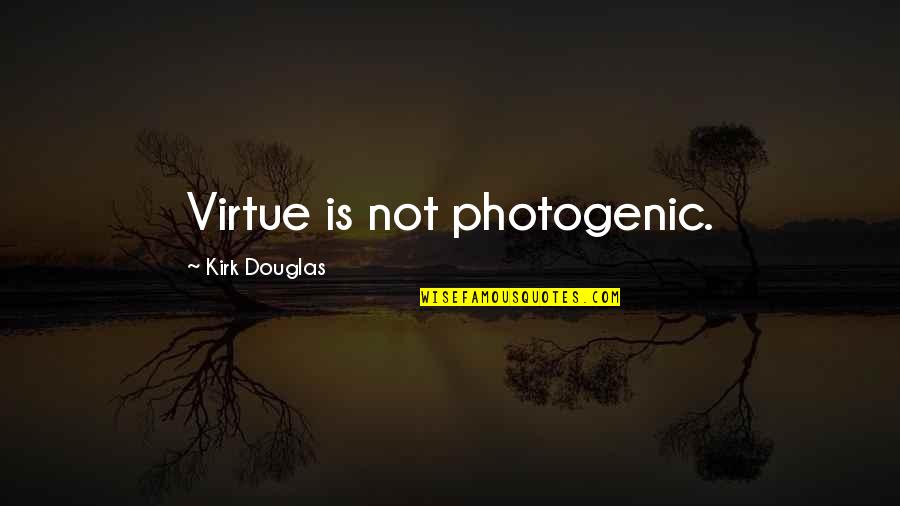 Virtue is
not photogenic
. —
Kirk Douglas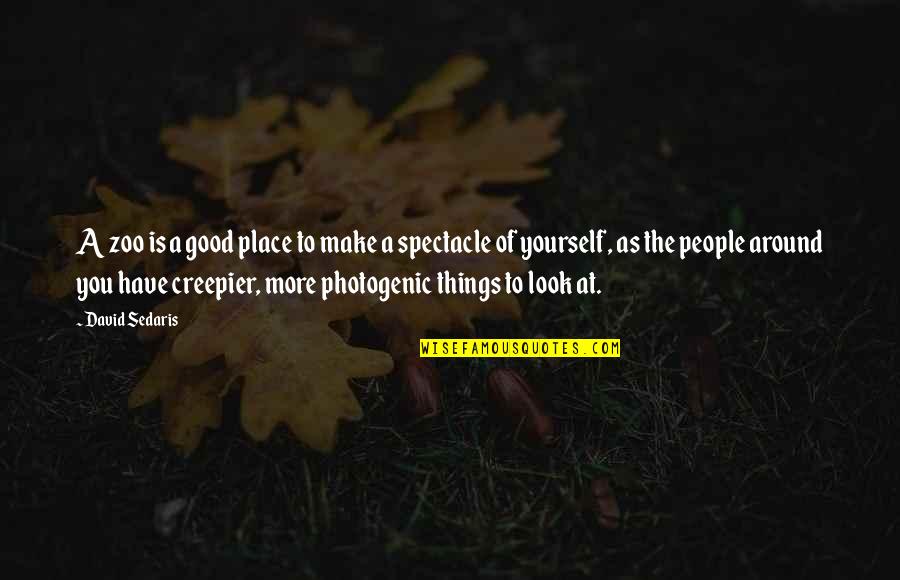 A zoo is a good place to make a spectacle of yourself, as the people around you have creepier, more photogenic things to look at. —
David Sedaris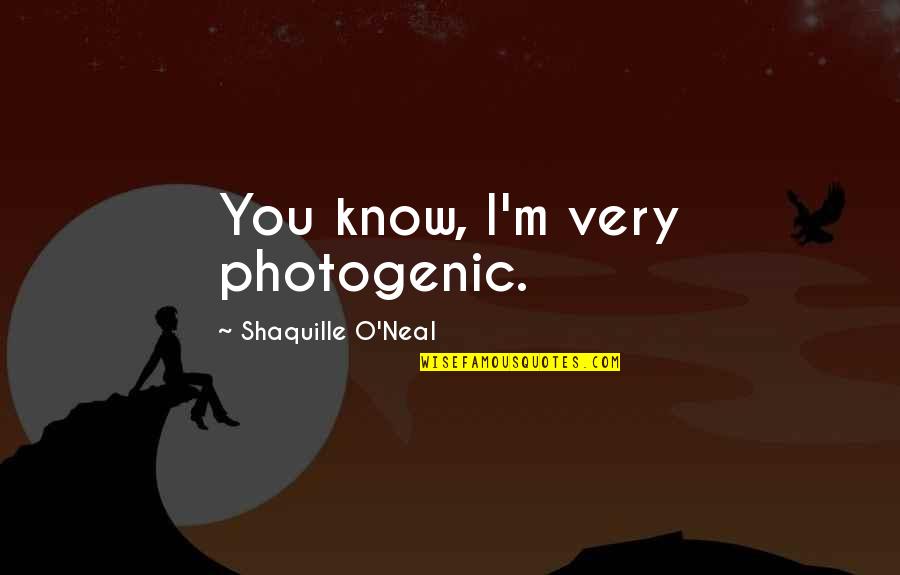 You know, I'm very photogenic. —
Shaquille O'Neal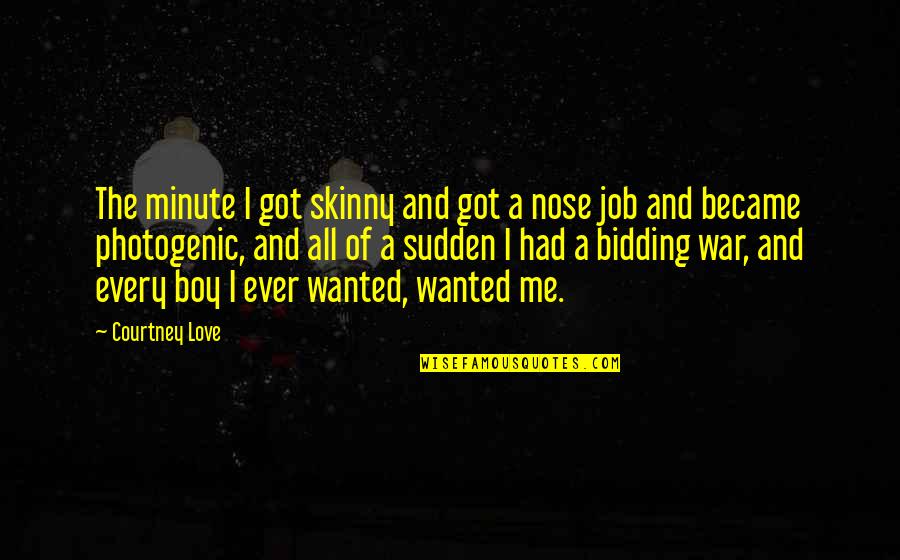 The minute I got skinny and got a nose job and became photogenic, and all of a sudden I had a bidding war, and every boy I ever wanted, wanted me. —
Courtney Love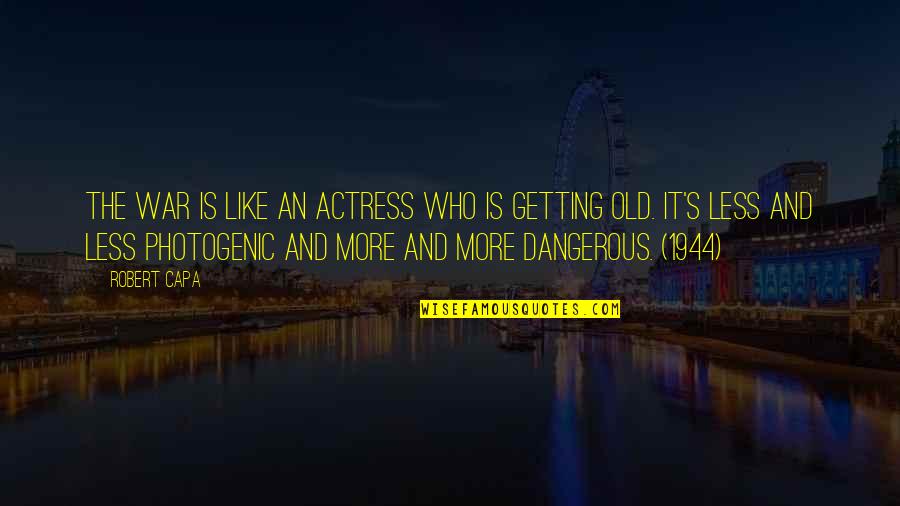 The war is like an actress who is getting old. It's less and less photogenic and more and more dangerous. (1944) —
Robert Capa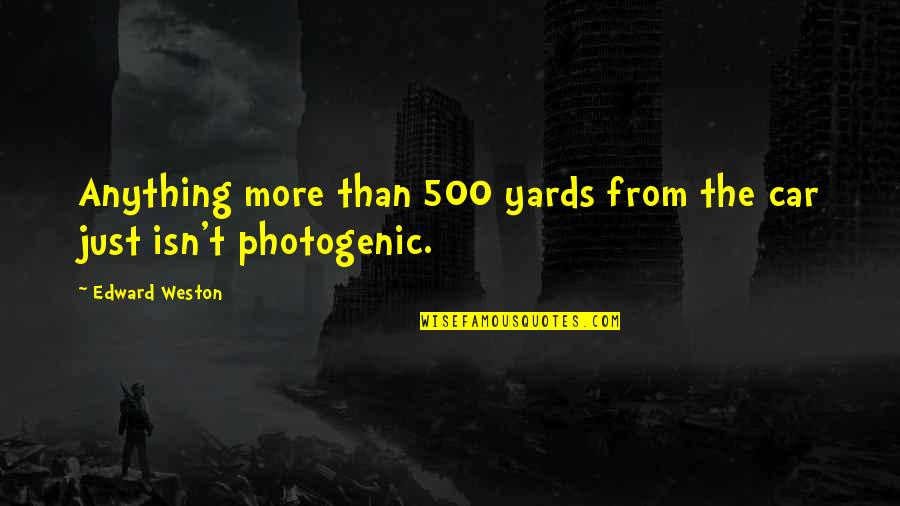 Anything more than 500 yards from the car just isn't photogenic. —
Edward Weston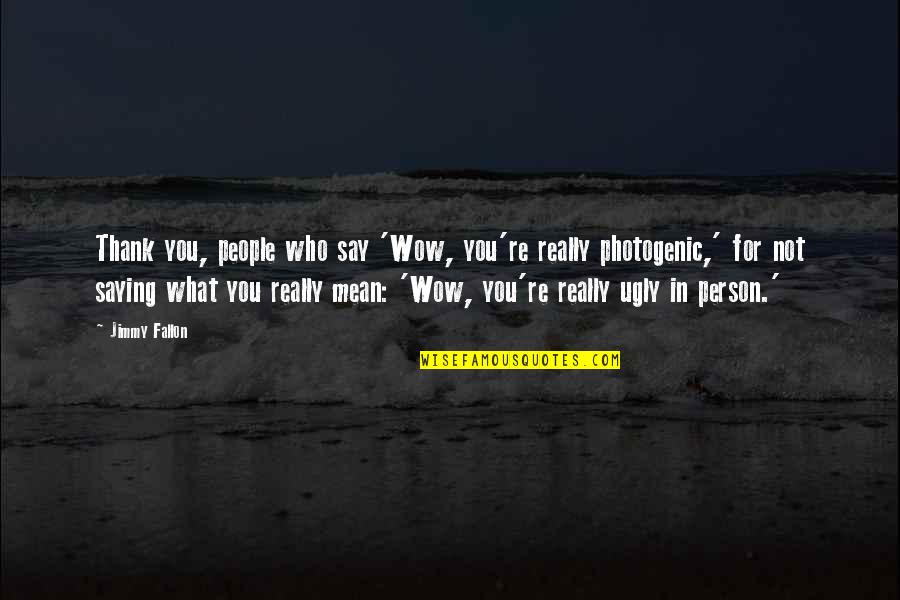 Thank you, people who say 'Wow, you're really photogenic,' for not saying what you really mean: 'Wow, you're really ugly in person.' —
Jimmy Fallon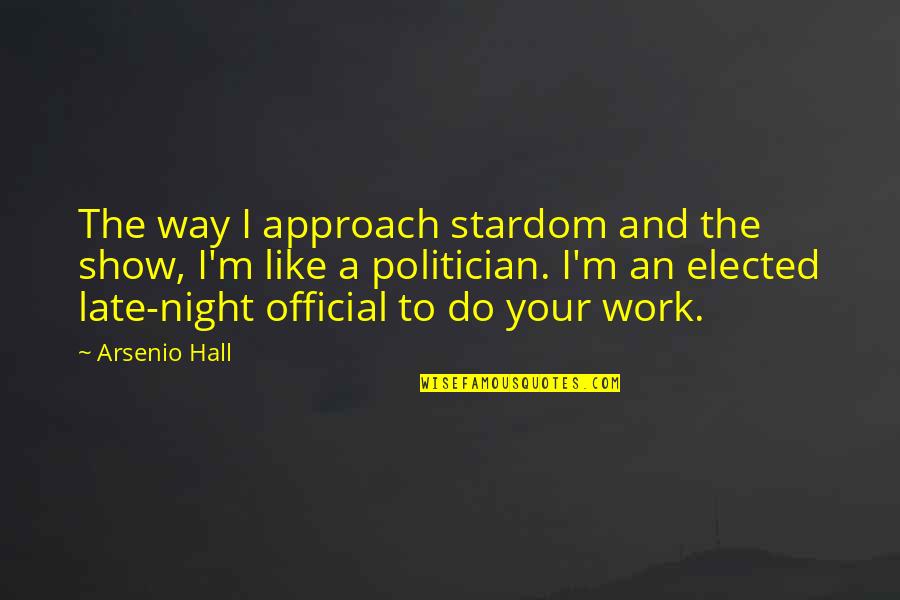 The way I approach stardom and the show, I'm like a politician. I'm an elected late-night official to do your work. —
Arsenio Hall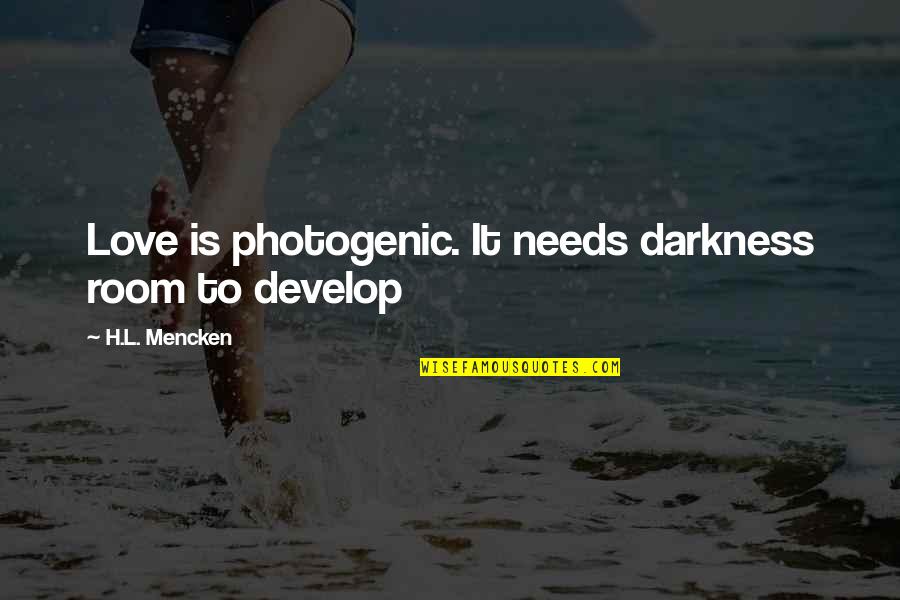 Love is photogenic. It needs darkness room to develop —
H.L. Mencken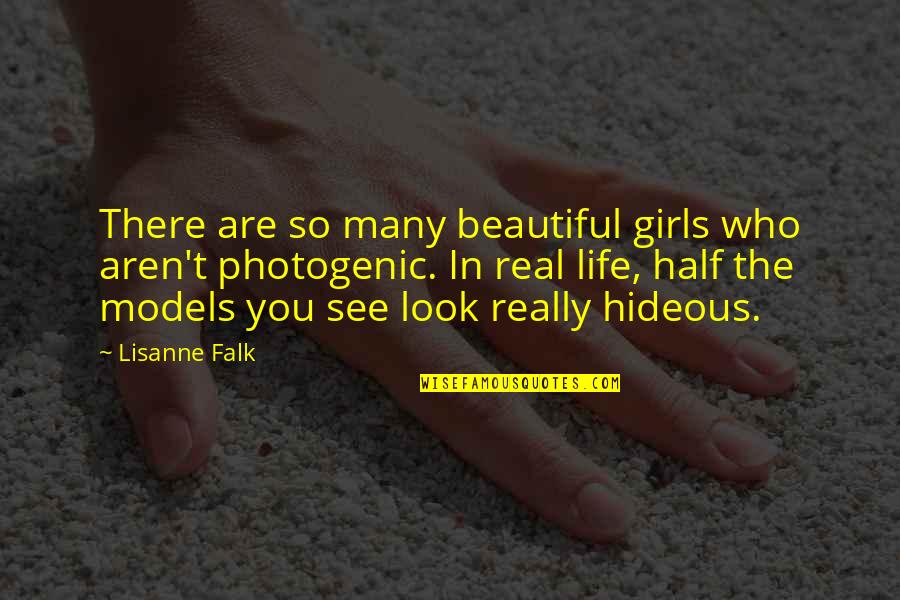 There are so many beautiful girls who aren't photogenic. In real life, half the models you see look really hideous. —
Lisanne Falk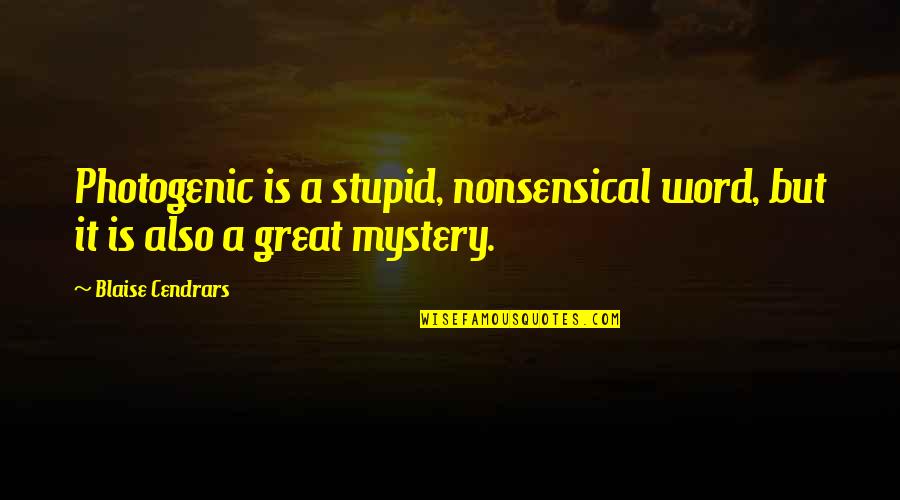 Photogenic is a stupid, nonsensical word, but it is also a great mystery. —
Blaise Cendrars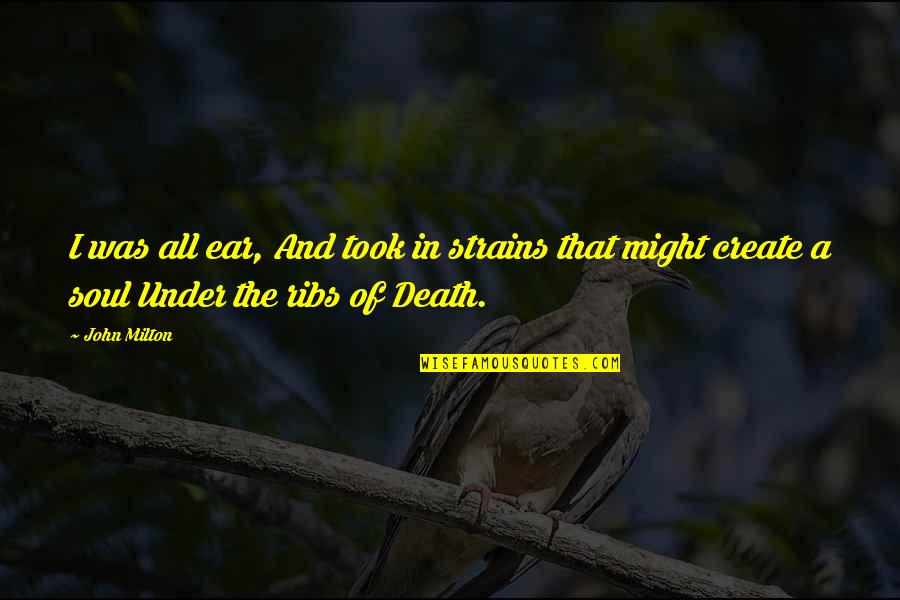 I was all ear,
And took in strains that might create a soul
Under the ribs of Death. —
John Milton
This war is like an actress who is getting old. It is less and less photogenic and more and more dangerous. —
Robert Capa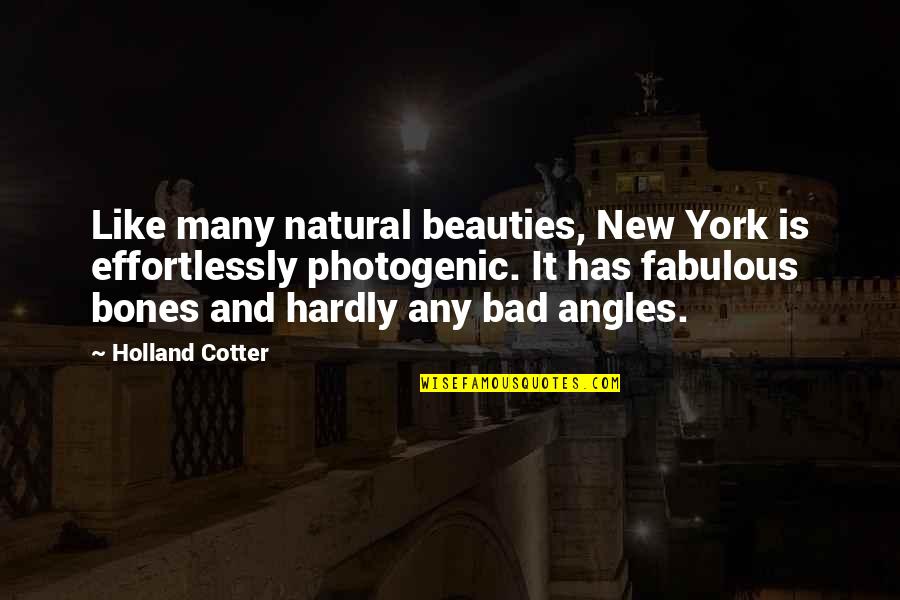 Like many natural beauties, New York is effortlessly photogenic. It has fabulous bones and hardly any bad angles. —
Holland Cotter