Not Having Money Quotes
Collection of top 52 famous quotes about Not Having Money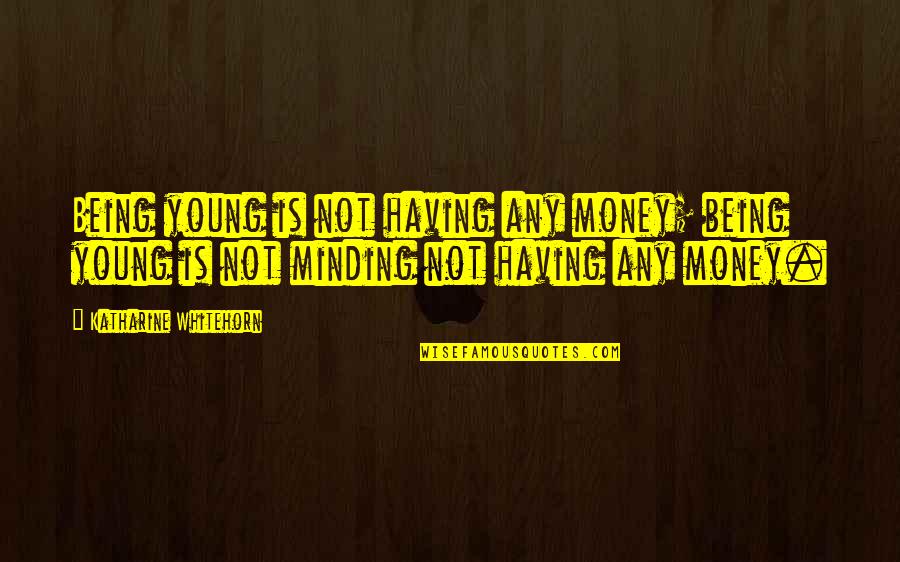 Being young is not having any money; being young is not minding not having any money.
—
Katharine Whitehorn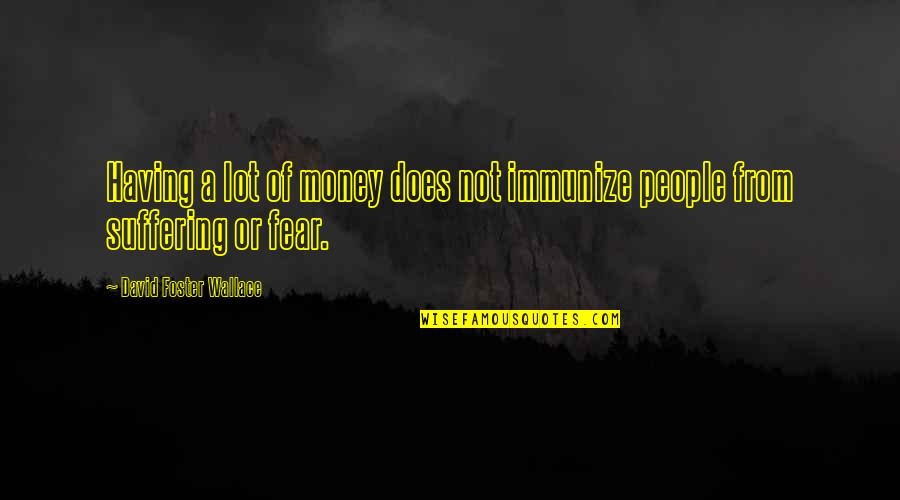 Having a lot of money does not immunize people from suffering or fear.
—
David Foster Wallace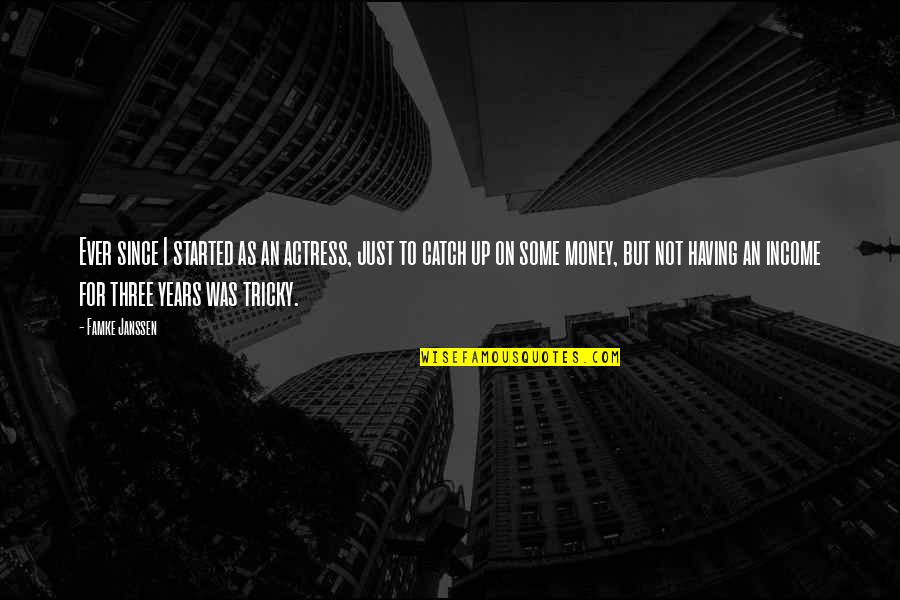 Ever since I started as an actress, just to catch up on some money, but not having an income for three years was tricky.
—
Famke Janssen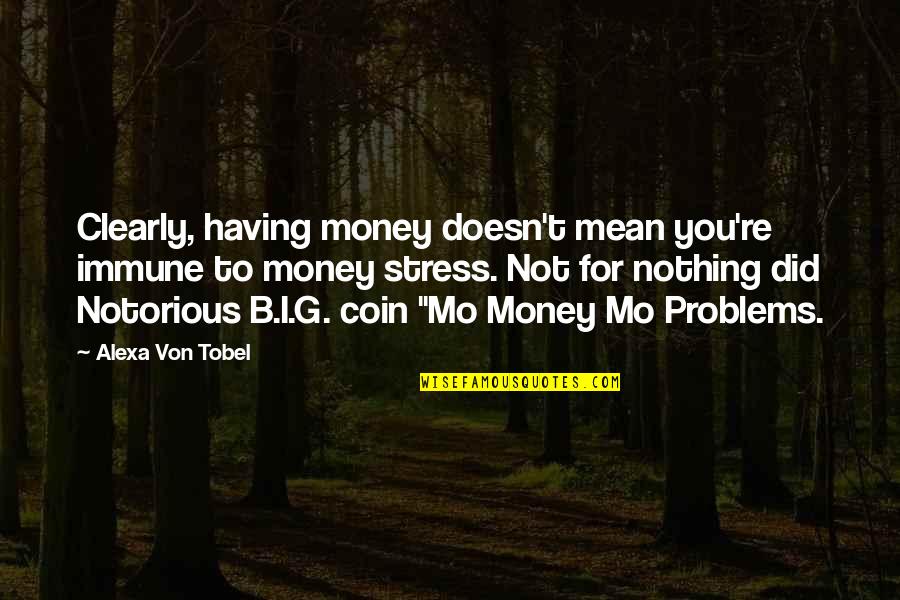 Clearly, having money doesn't mean you're immune to money stress. Not for nothing did Notorious B.I.G. coin "Mo Money Mo Problems.
—
Alexa Von Tobel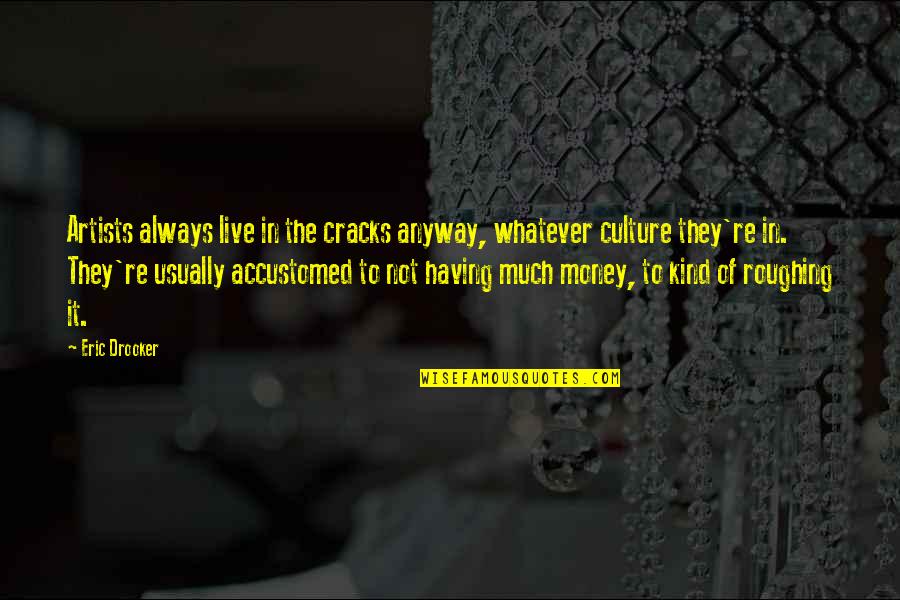 Artists always live in the cracks anyway, whatever culture they're in. They're usually accustomed to not having much money, to kind of roughing it.
—
Eric Drooker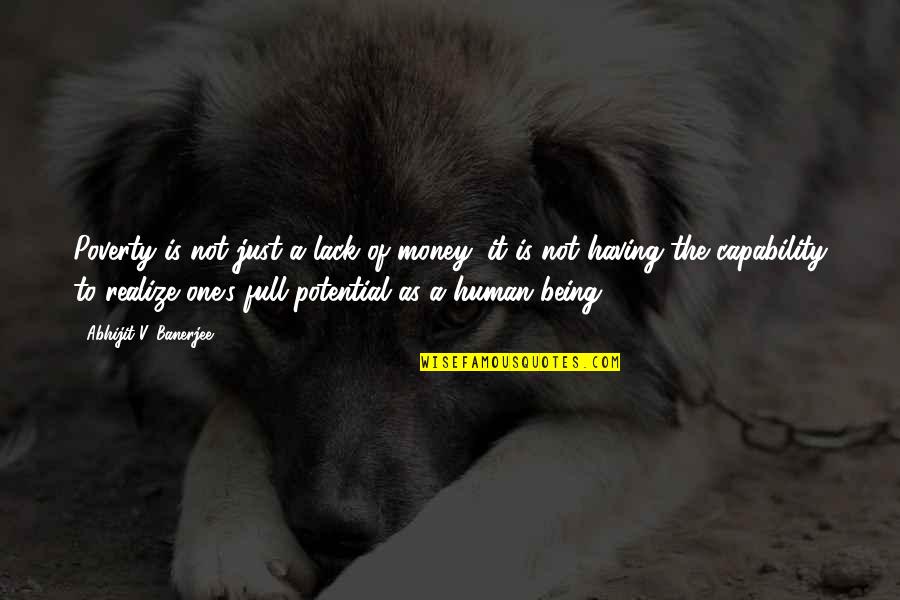 Poverty is not just a lack of money; it is not having the capability to realize one's full potential as a human being.
—
Abhijit V. Banerjee
In some cases, people with a body (whose size) they did not long for are victims of having a bank balance (whose size) they longed for.
—
Mokokoma Mokhonoana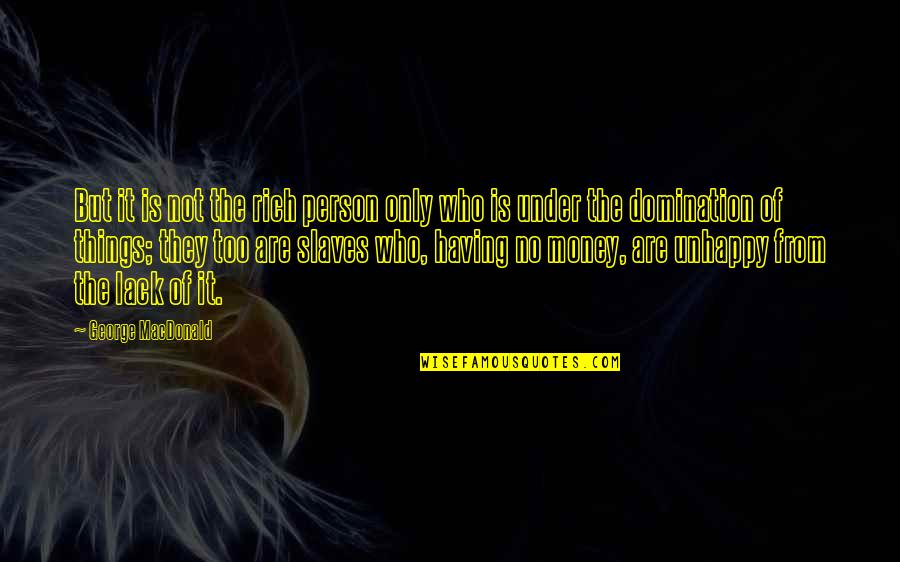 But it is not the rich person only who is under the domination of things; they too are slaves who, having no money, are unhappy from the lack of it.
—
George MacDonald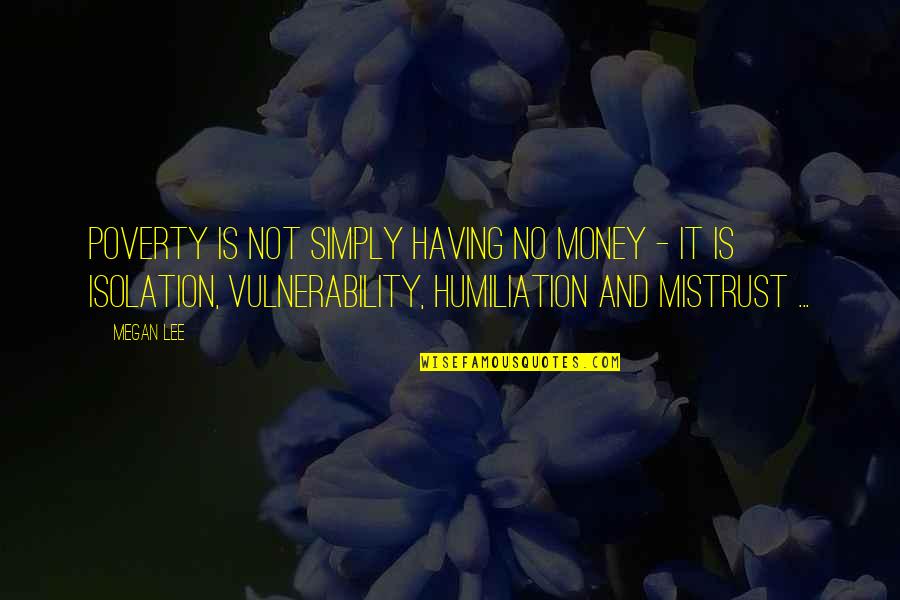 Poverty is not simply having no money - it is isolation, vulnerability, humiliation and mistrust ...
—
Megan Lee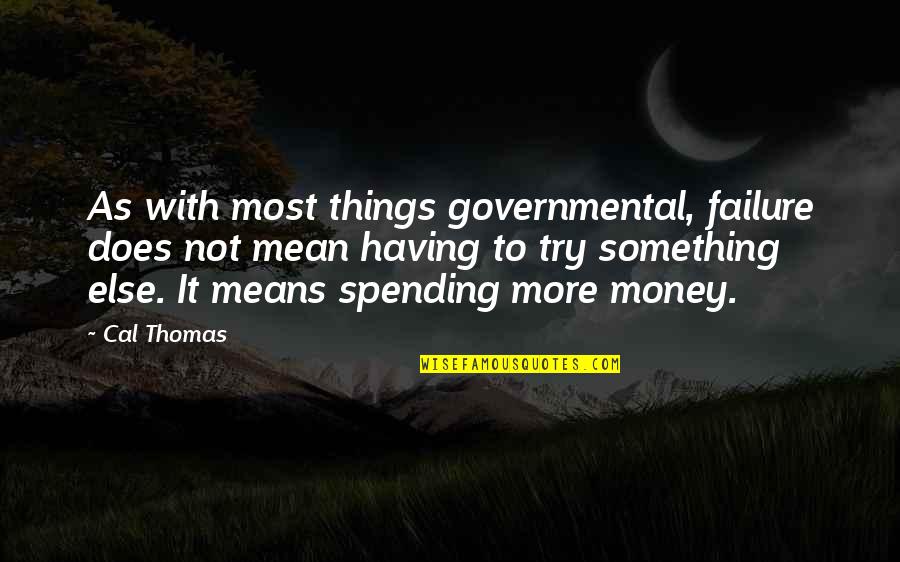 As with most things governmental, failure does not mean having to try something else. It means spending more money.
—
Cal Thomas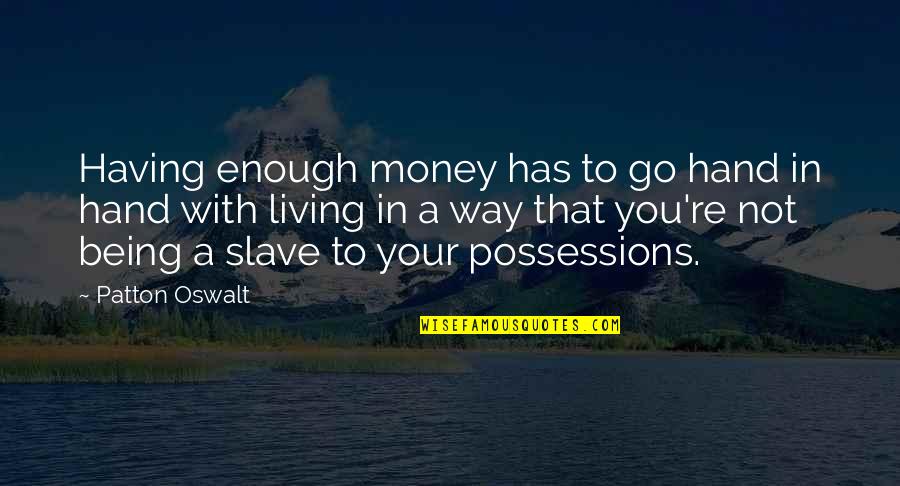 Having enough money has to go hand in hand with living in a way that you're not being a slave to your possessions.
—
Patton Oswalt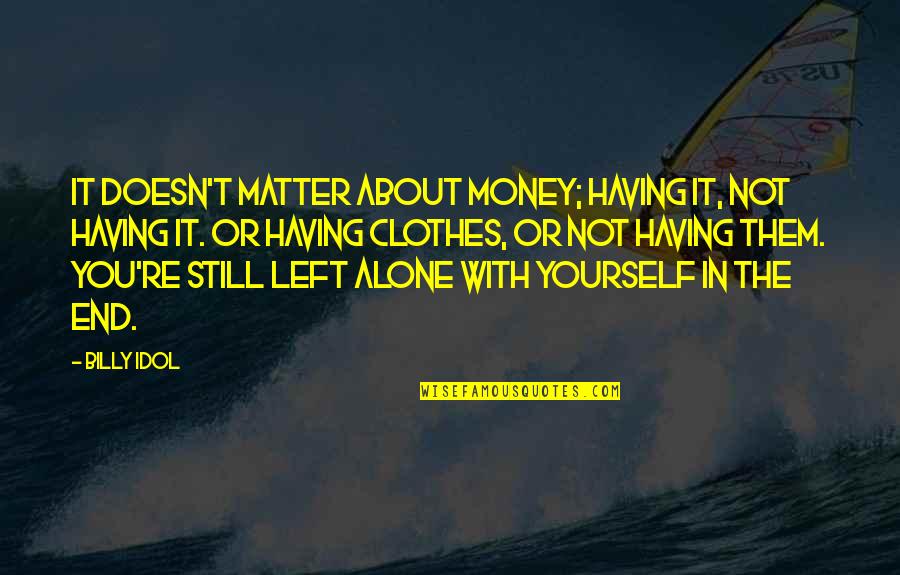 It doesn't matter about money; having it, not having it. Or having clothes, or not having them. You're still left alone with yourself in the end.
—
Billy Idol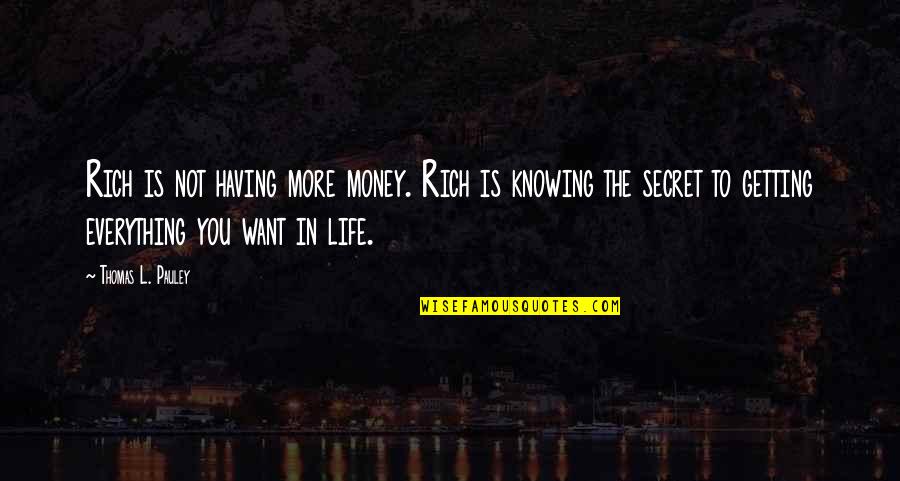 Rich is not having more money. Rich is knowing the secret to getting everything you want in life.
—
Thomas L. Pauley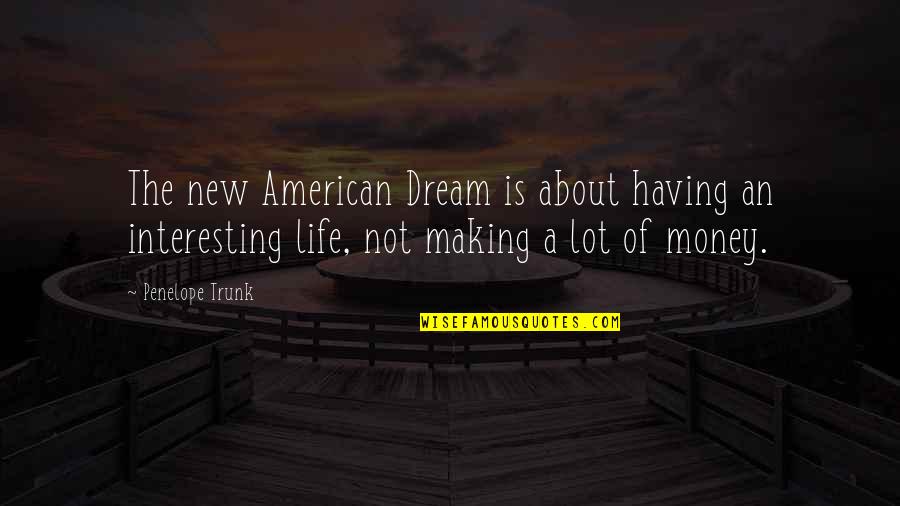 The new American Dream is about having an interesting life, not making a lot of money. —
Penelope Trunk
God can have our money and not have our hearts, but He cannot have our hearts without having our money. —
R. Kent Hughes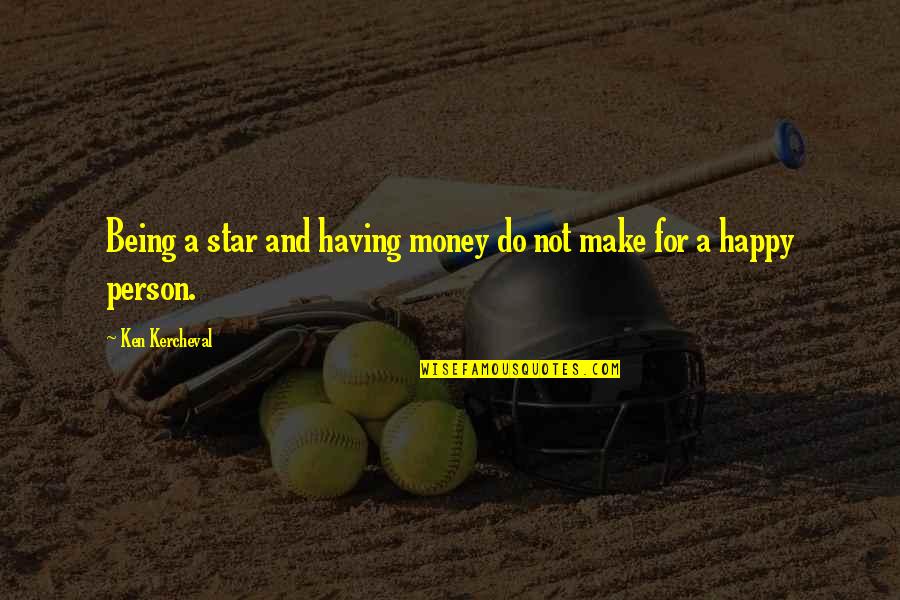 Being a star and having money do not make for a happy person. —
Ken Kercheval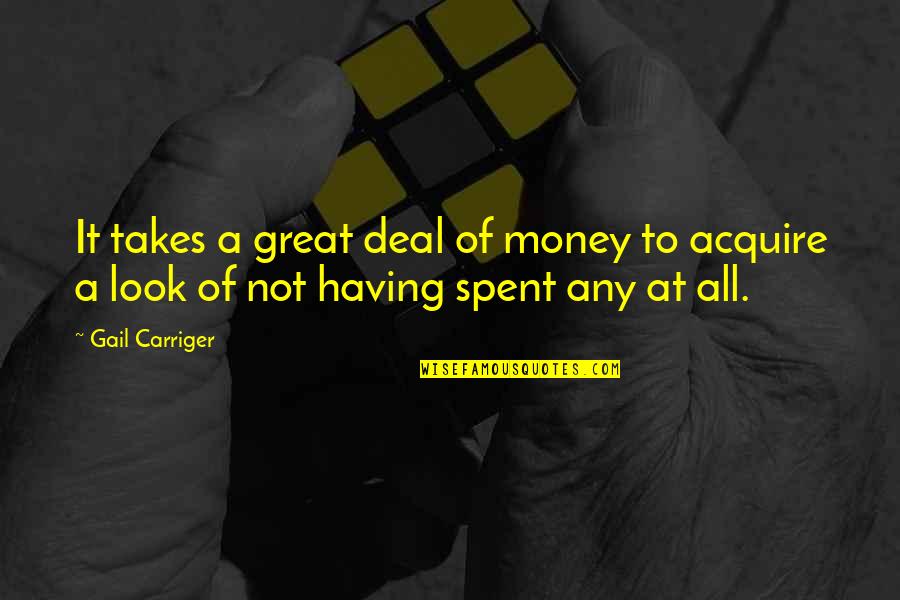 It takes a great deal of money to acquire a look of not having spent any at all. —
Gail Carriger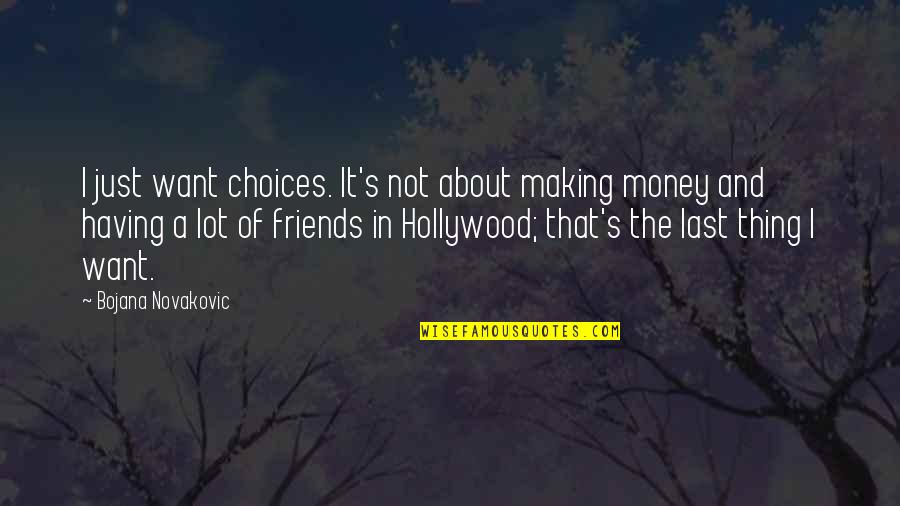 I just want choices. It's not about making money and having a lot of friends in Hollywood; that's the last thing I want. —
Bojana Novakovic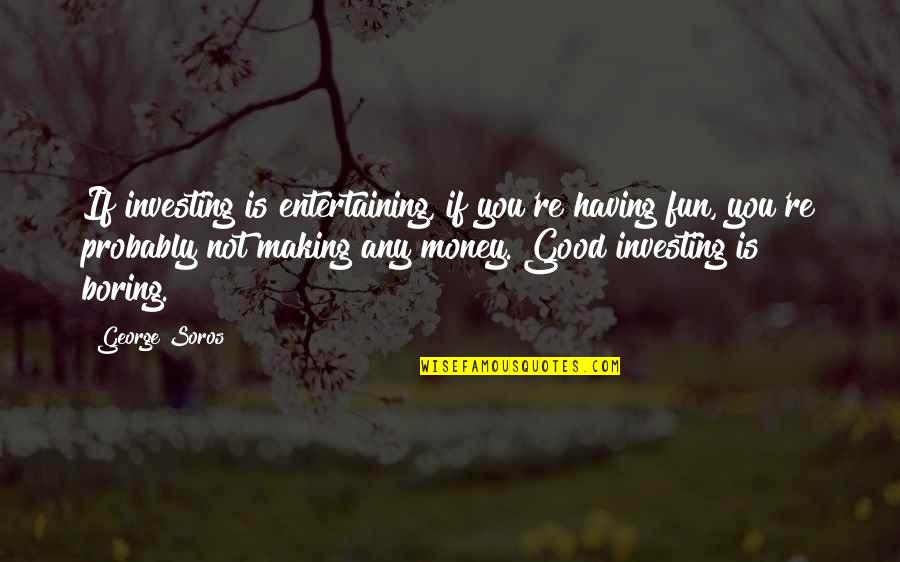 If investing is entertaining, if you're having fun, you're probably not making any money. Good investing is boring. —
George Soros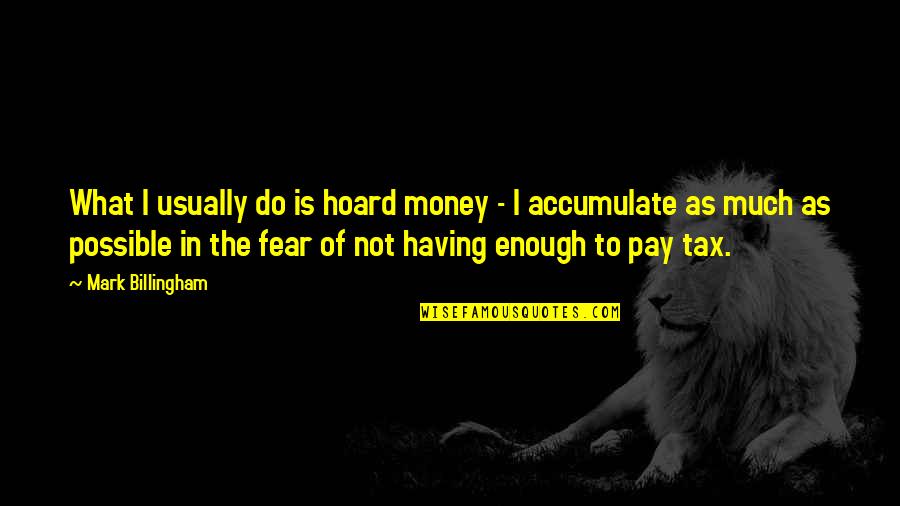 What I usually do is hoard money - I accumulate as much as possible in the fear of not having enough to pay tax. —
Mark Billingham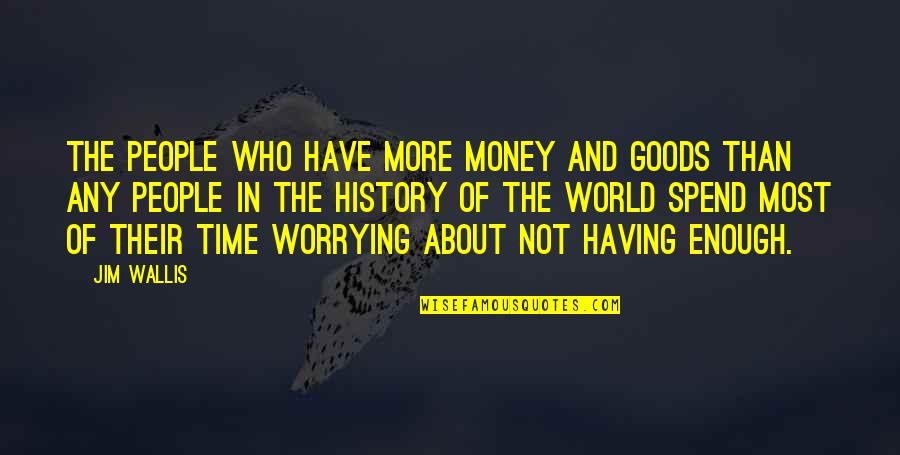 The people who have more money and goods than any people in the history of the world spend most of their time worrying about not having enough. —
Jim Wallis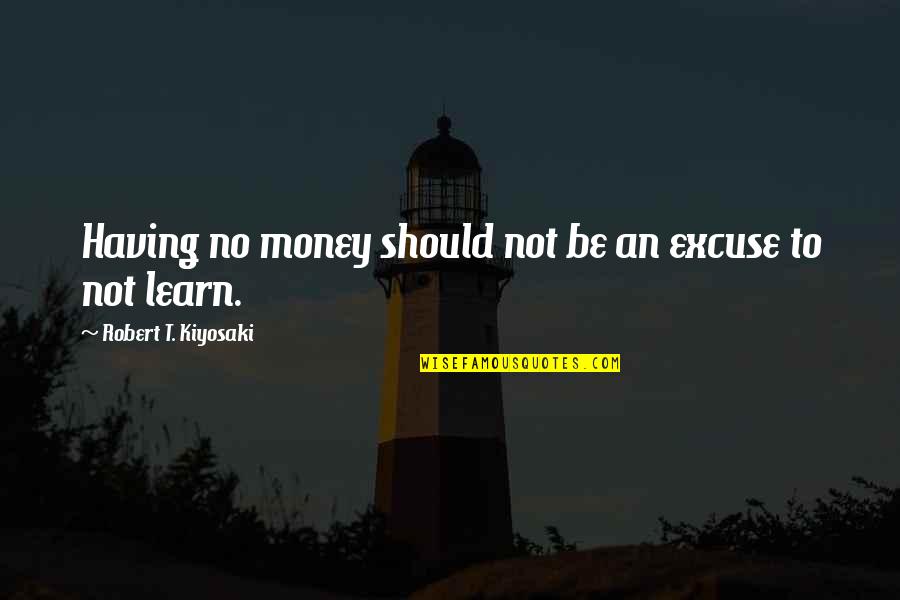 Having no money should not be an excuse to not learn. —
Robert T. Kiyosaki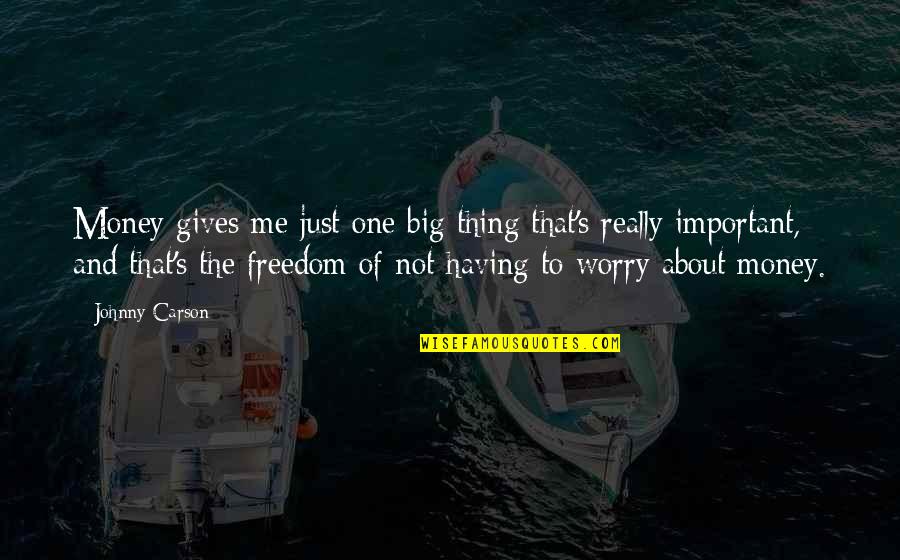 Money gives me just one big thing that's really important, and that's the freedom of not having to worry about money. —
Johnny Carson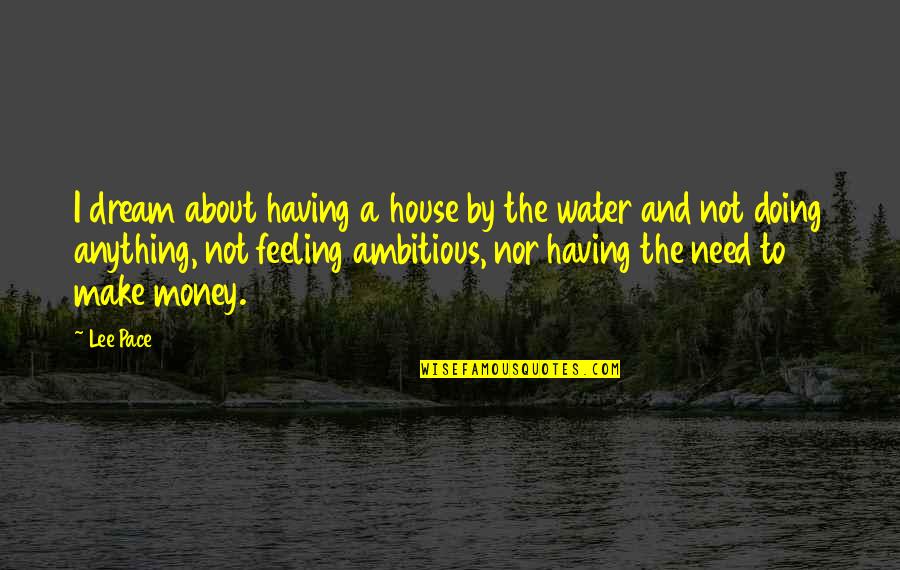 I dream about having a house by the water and not doing anything, not feeling ambitious, nor having the need to make money. —
Lee Pace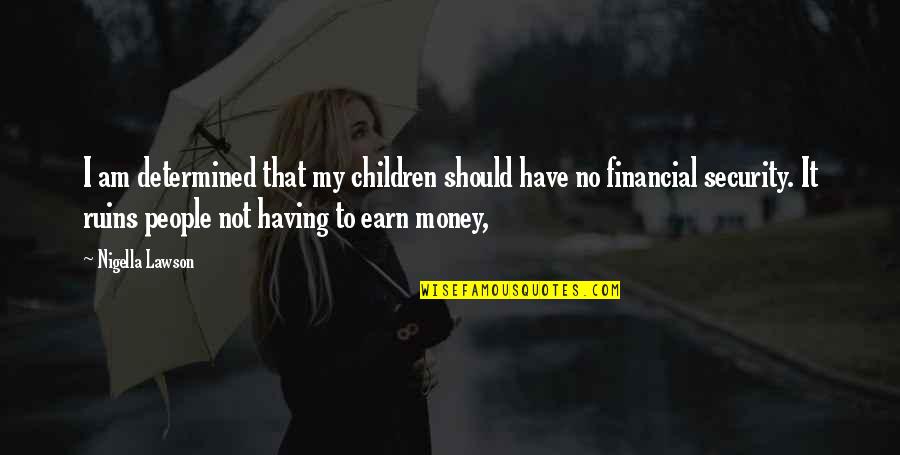 I am determined that my children should have no financial security. It ruins people not having to earn money, —
Nigella Lawson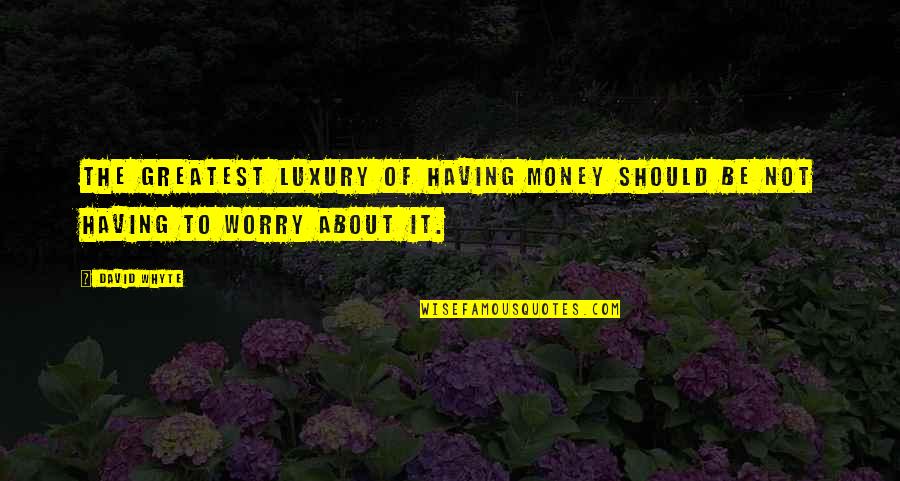 The greatest luxury of having money should be not having to worry about it. —
David Whyte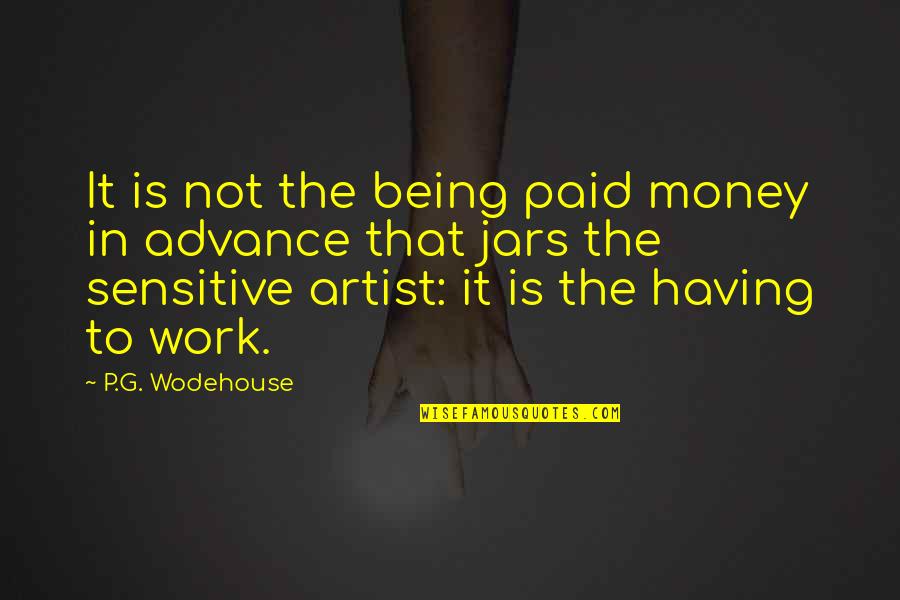 It is not the being paid money in advance that jars the sensitive artist: it is the having to work. —
P.G. Wodehouse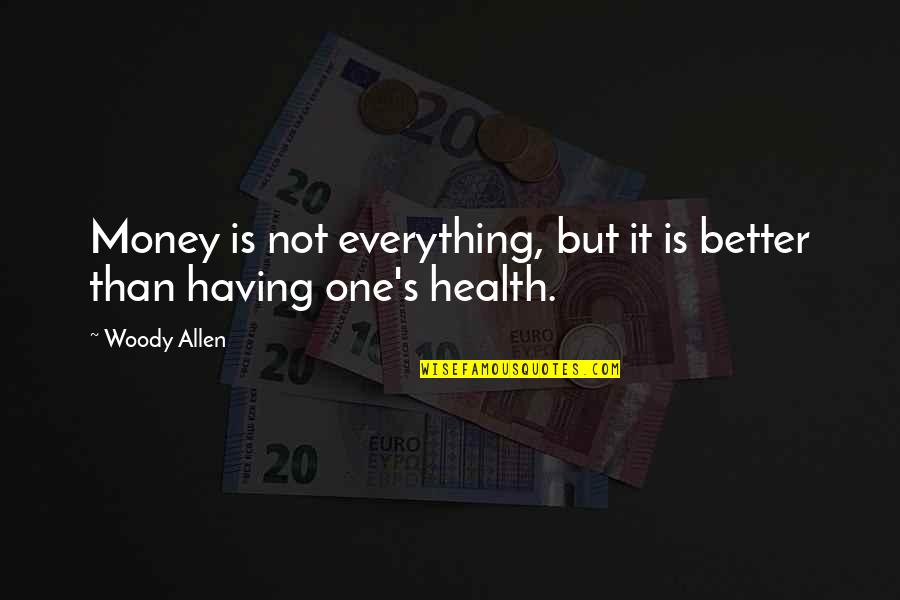 Money is not everything, but it is better than having one's health. —
Woody Allen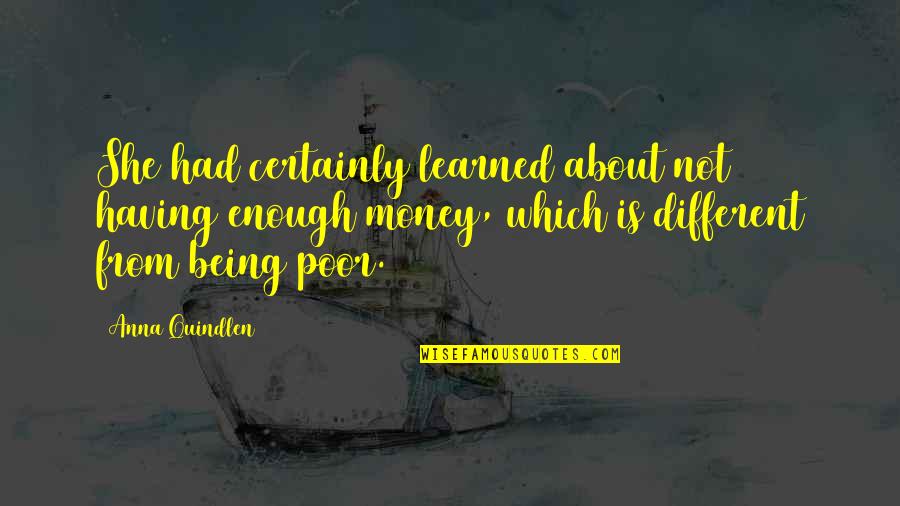 She had certainly learned about not having enough money, which is different from being poor. —
Anna Quindlen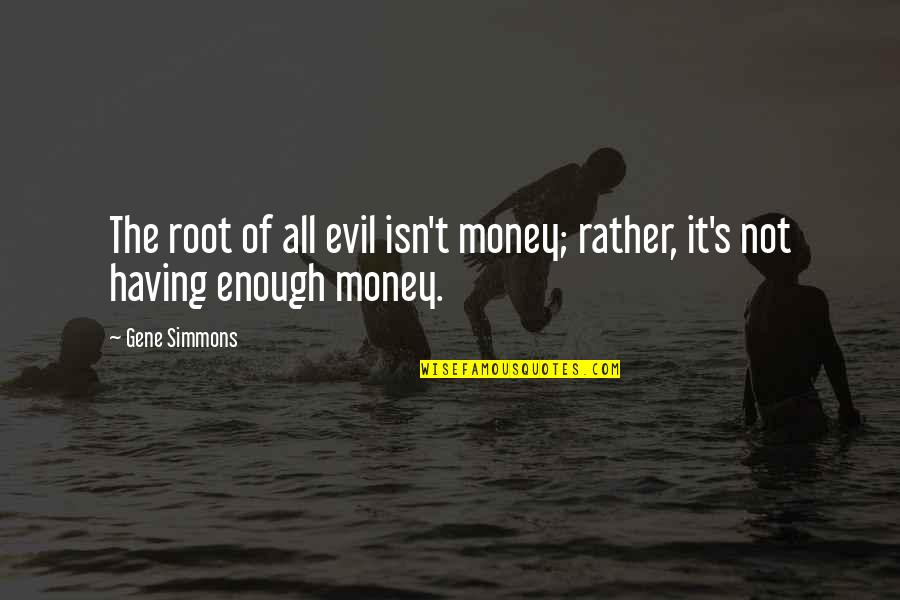 The root of all evil isn't money; rather, it's not having enough money. —
Gene Simmons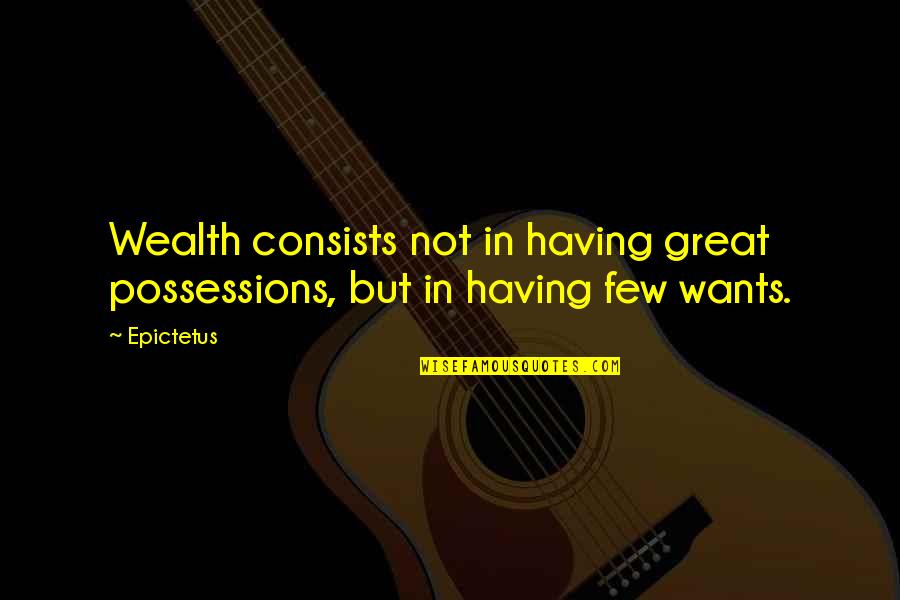 Wealth consists not in having great possessions, but in having few wants. —
Epictetus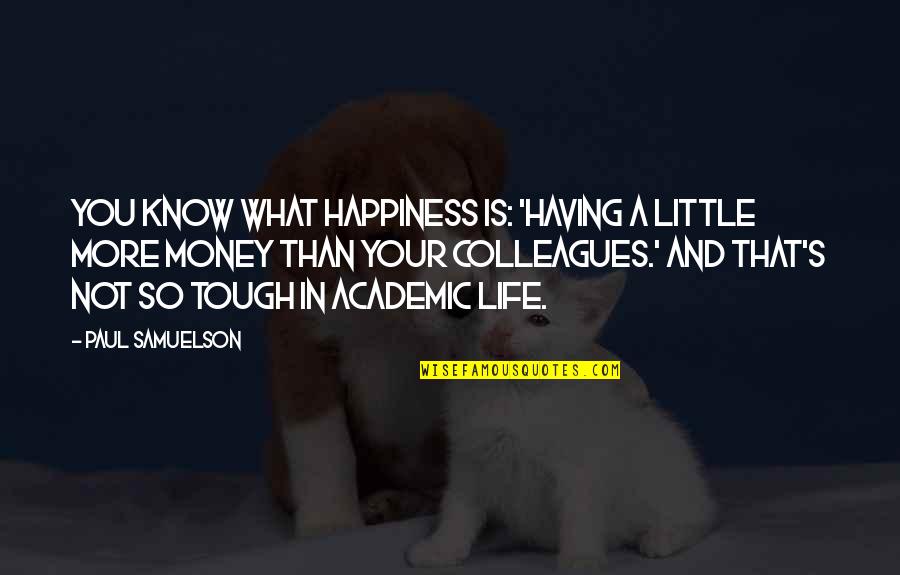 You know what happiness is: 'Having a little more money than your colleagues.' And that's not so tough in academic life. —
Paul Samuelson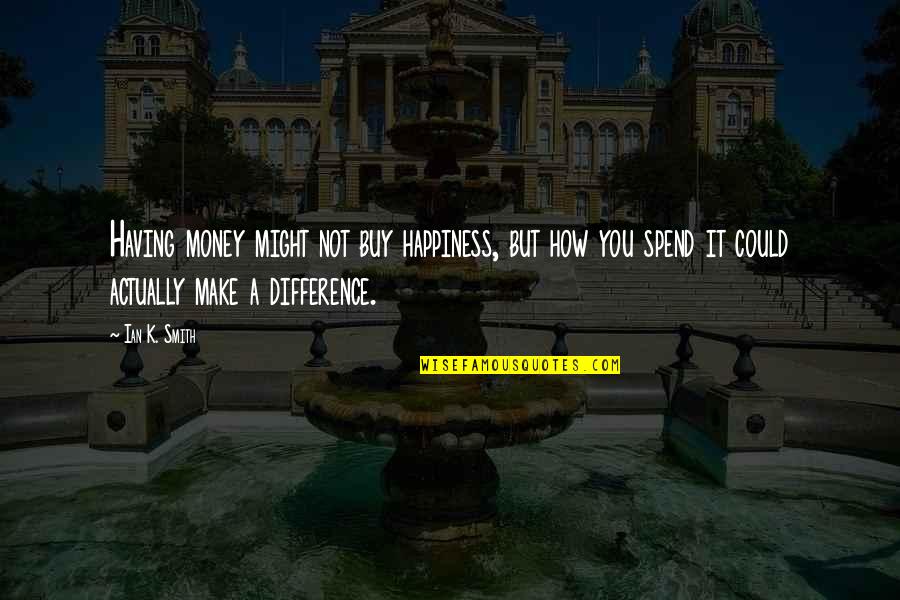 Having money might not buy happiness, but how you spend it could actually make a difference. —
Ian K. Smith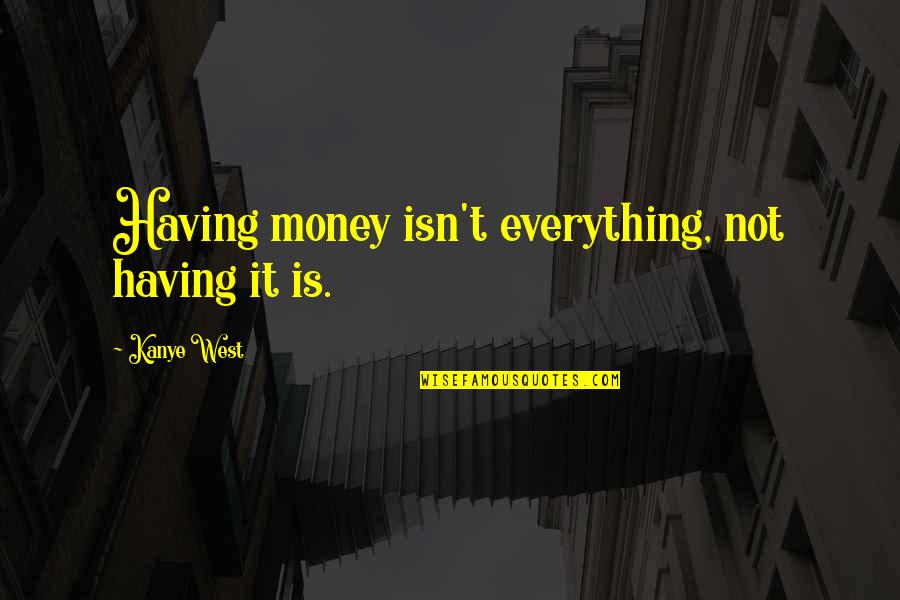 Having money isn't everything, not having it is. —
Kanye West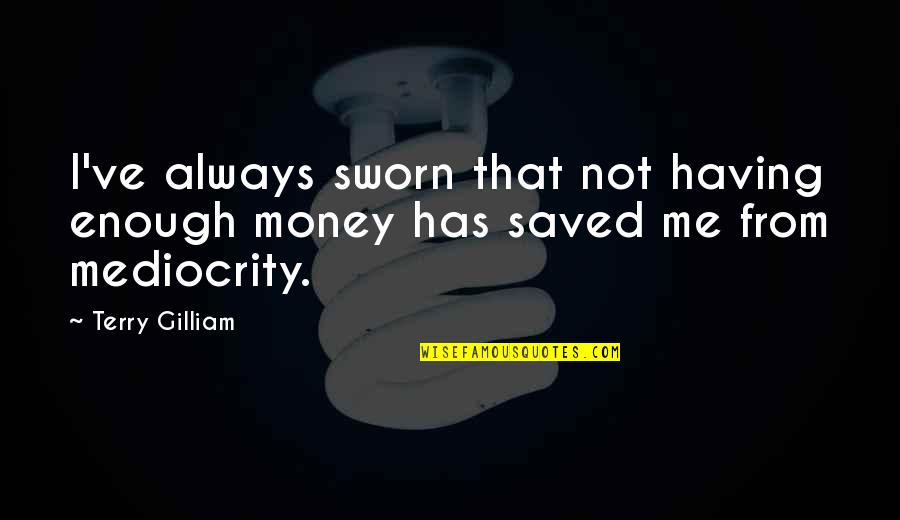 I've always sworn that not having enough money has saved me from mediocrity. —
Terry Gilliam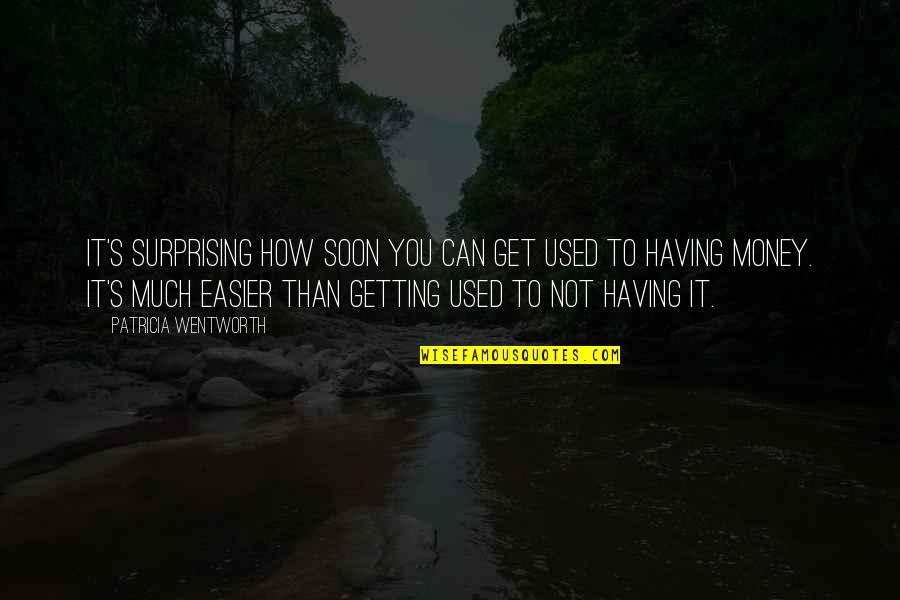 It's surprising how soon you can get used to having money. It's much easier than getting used to not having it. —
Patricia Wentworth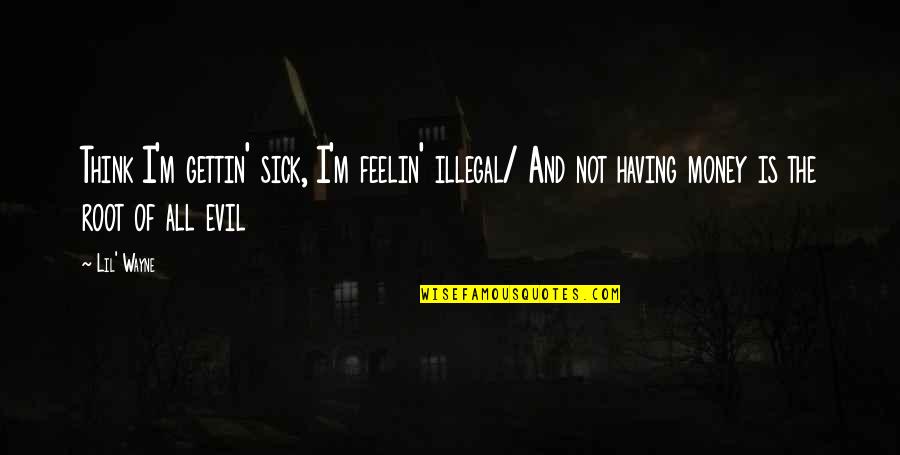 Think I'm gettin' sick, I'm feelin' illegal/ And
not having money
is the root of all evil —
Lil' Wayne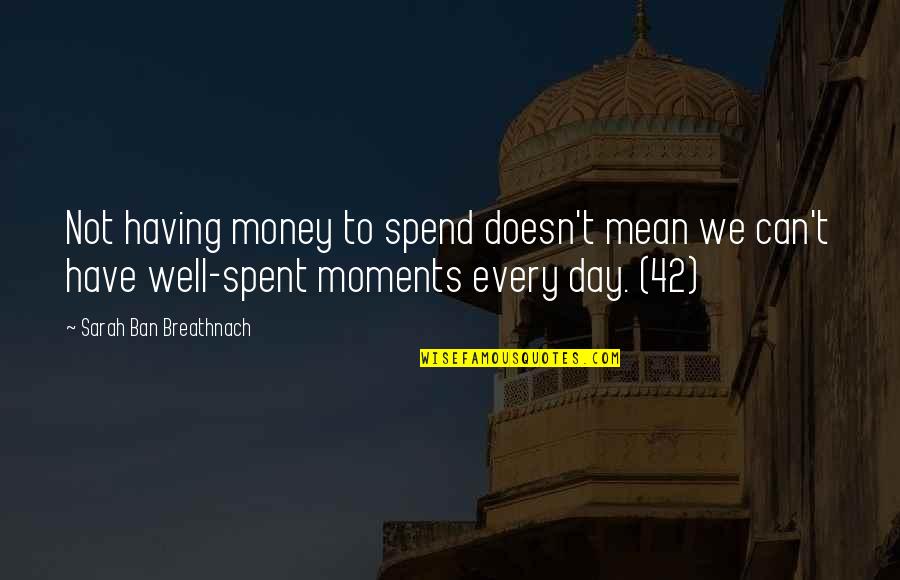 Not having money
to spend doesn't mean we can't have well-spent moments every day. (42) —
Sarah Ban Breathnach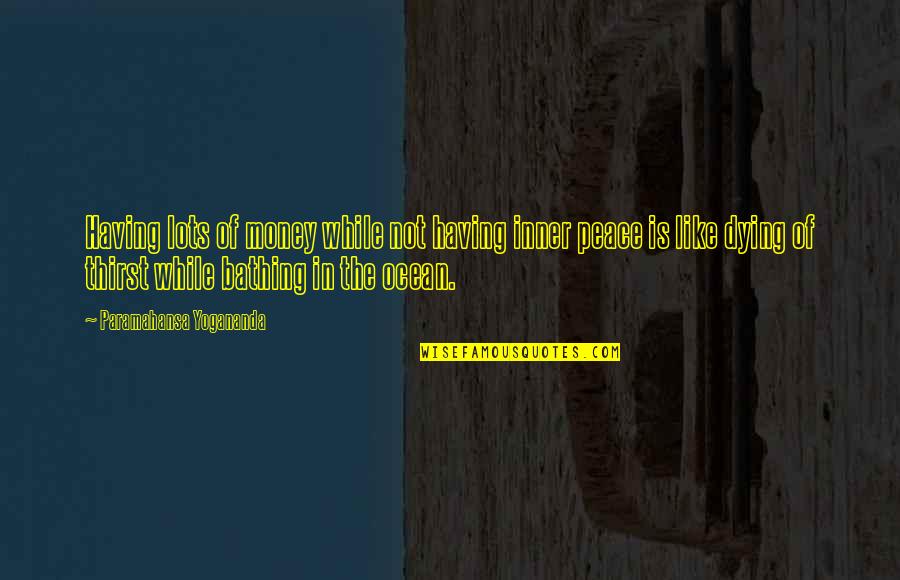 Having lots of money while not having inner peace is like dying of thirst while bathing in the ocean. —
Paramahansa Yogananda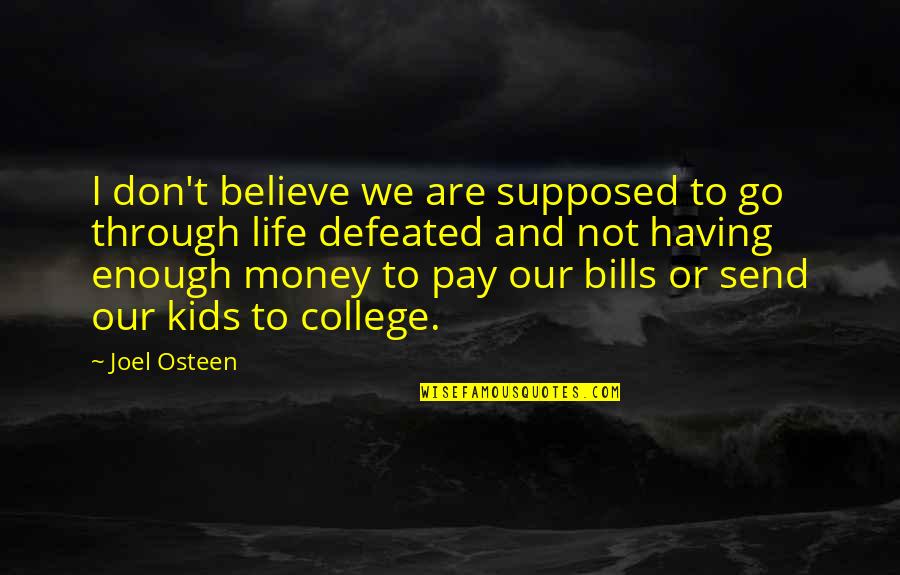 I don't believe we are supposed to go through life defeated and not having enough money to pay our bills or send our kids to college. —
Joel Osteen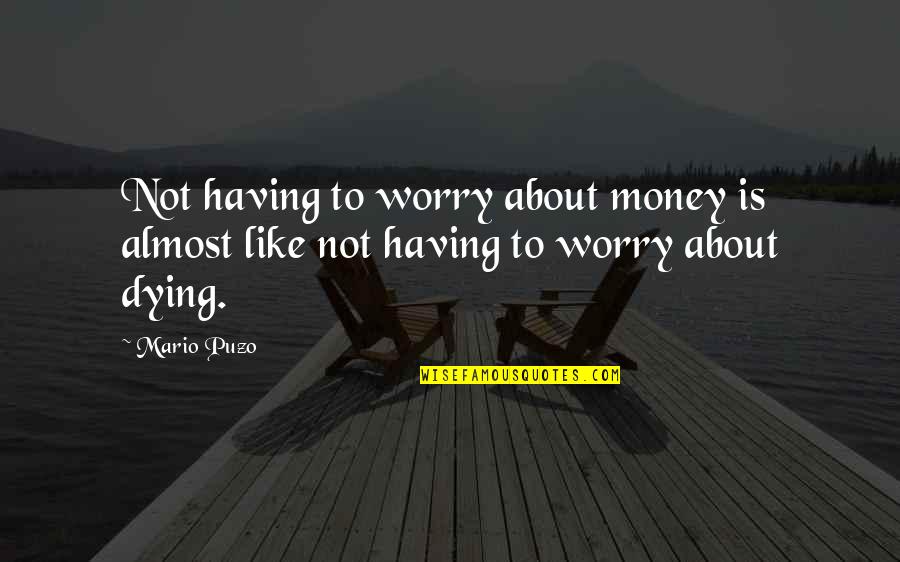 Not having to worry about money is almost like not having to worry about dying. —
Mario Puzo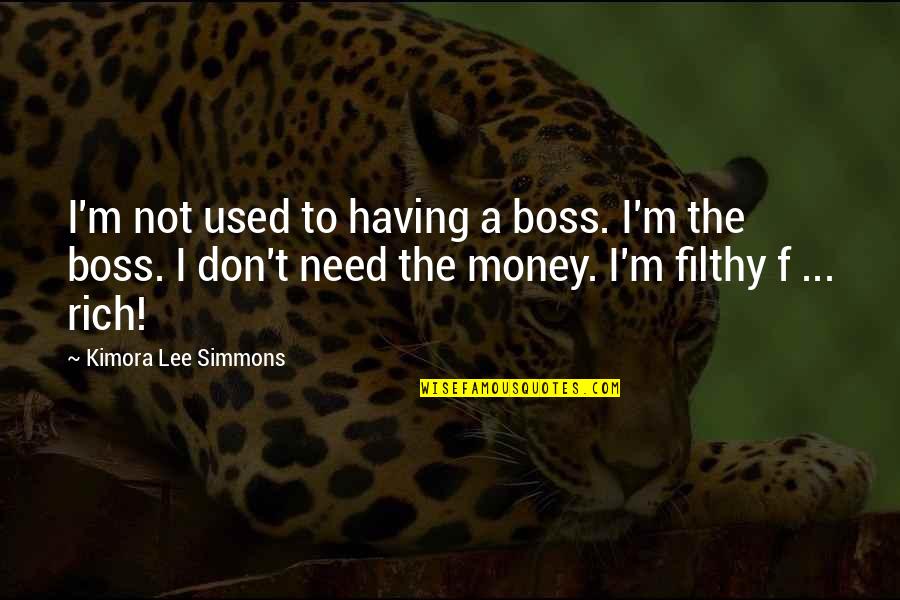 I'm not used to having a boss. I'm the boss. I don't need the money. I'm filthy f ... rich! —
Kimora Lee Simmons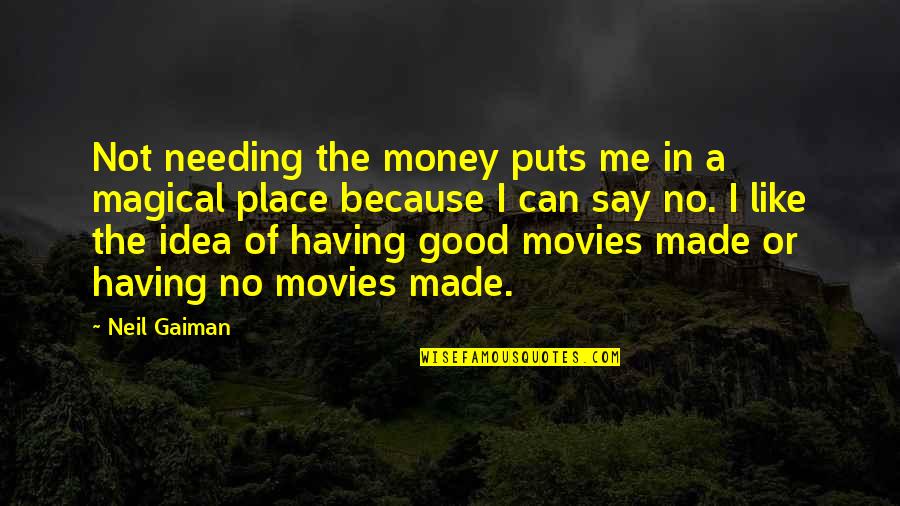 Not needing the money puts me in a magical place because I can say no. I like the idea of having good movies made or having no movies made. —
Neil Gaiman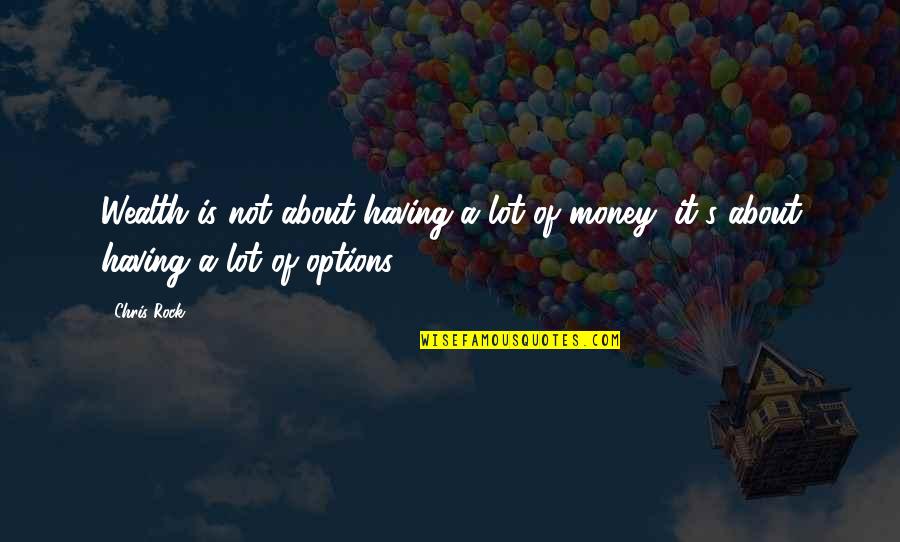 Wealth is not about having a lot of money; it's about having a lot of options. —
Chris Rock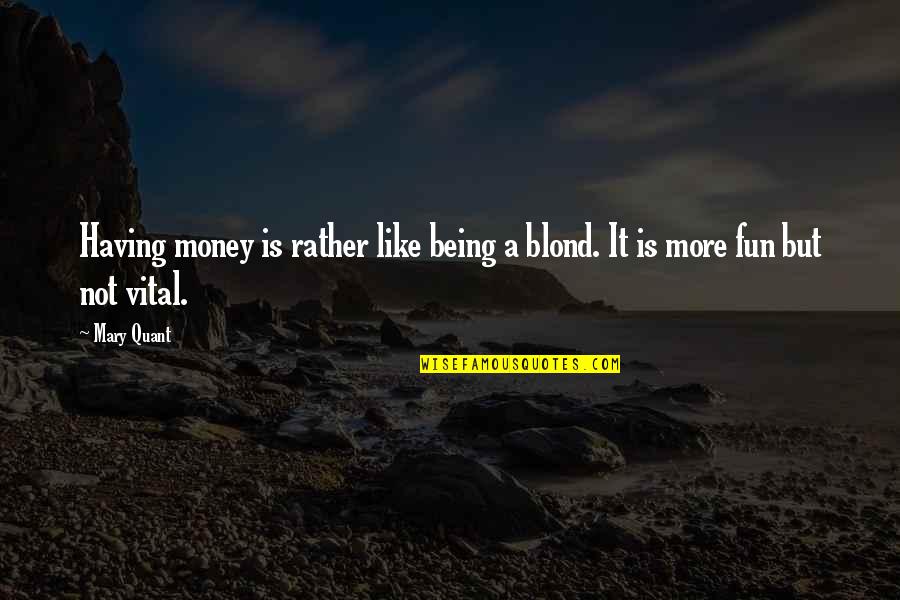 Having money is rather like being a blond. It is more fun but not vital. —
Mary Quant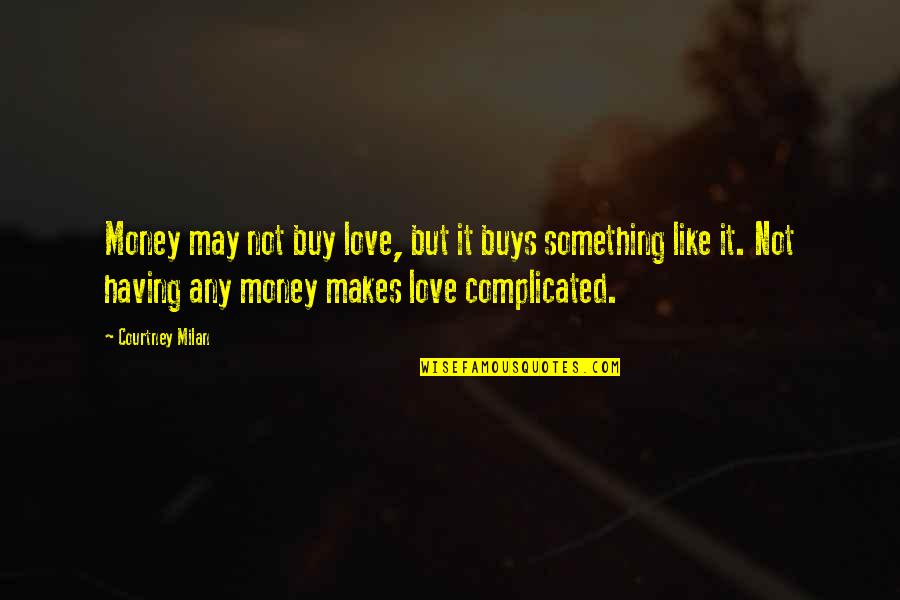 Money may not buy love, but it buys something like it. Not having any money makes love complicated. —
Courtney Milan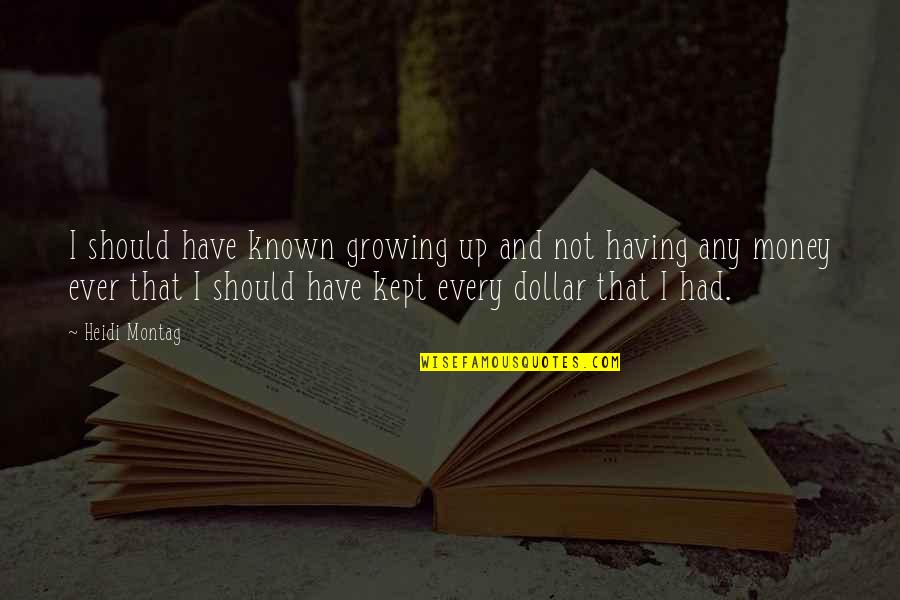 I should have known growing up and not having any money ever that I should have kept every dollar that I had. —
Heidi Montag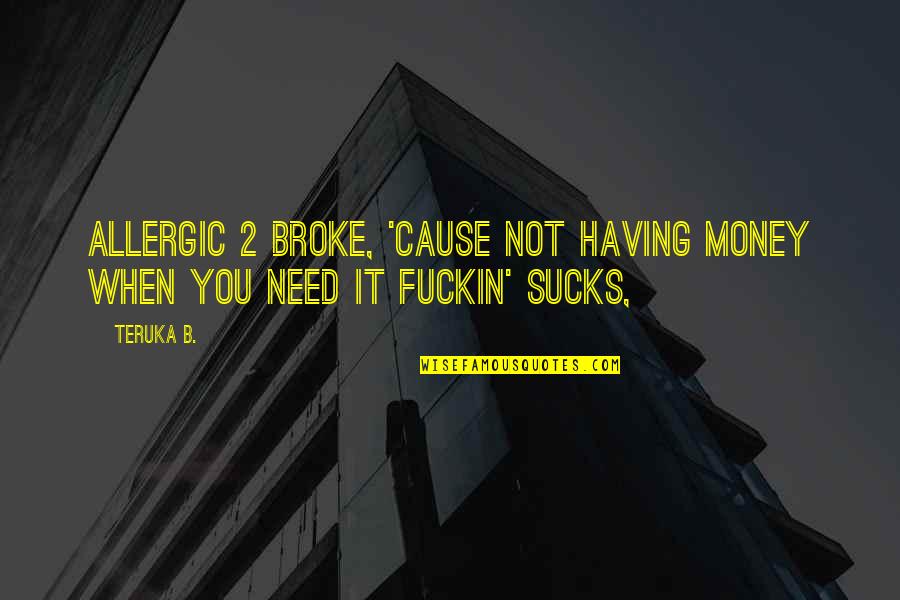 Allergic 2 Broke, 'cause
not having money
when you need it fuckin' sucks, —
Teruka B.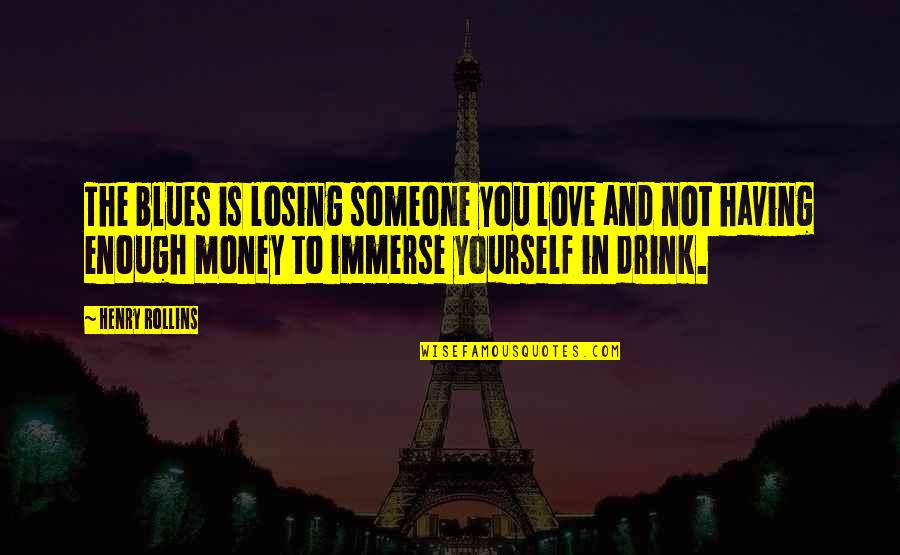 The blues is losing someone you love and not having enough money to immerse yourself in drink. —
Henry Rollins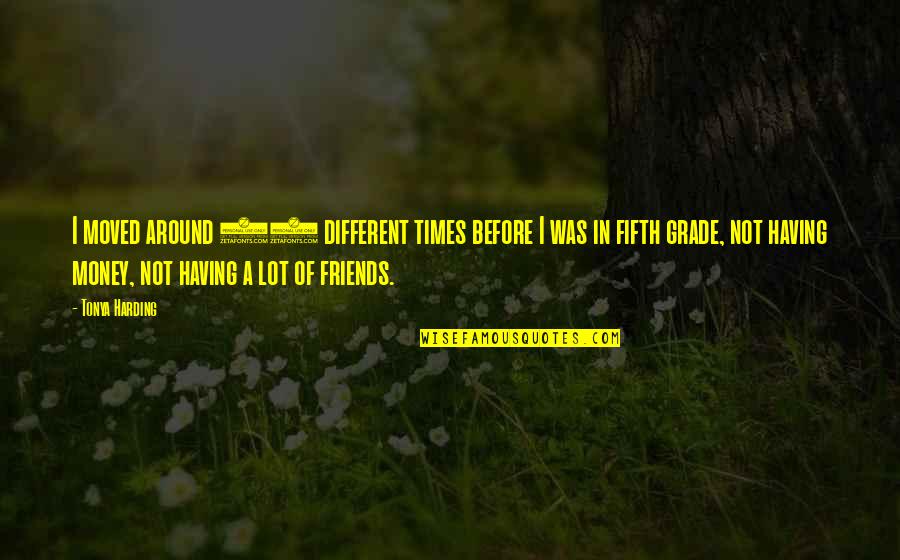 I moved around 13 different times before I was in fifth grade,
not having money
, not having a lot of friends. —
Tonya Harding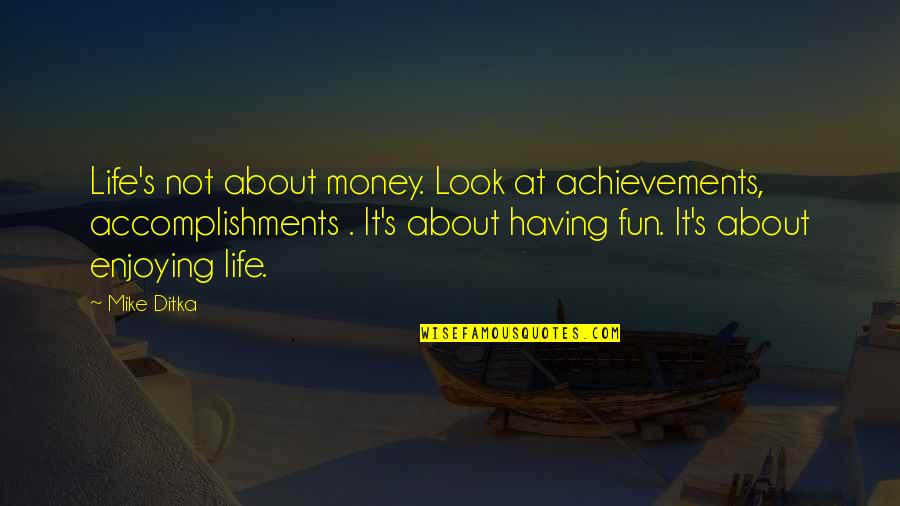 Life's not about money. Look at achievements, accomplishments . It's about having fun. It's about enjoying life. —
Mike Ditka