Nobody Here Quotes
Collection of top 66 famous quotes about Nobody Here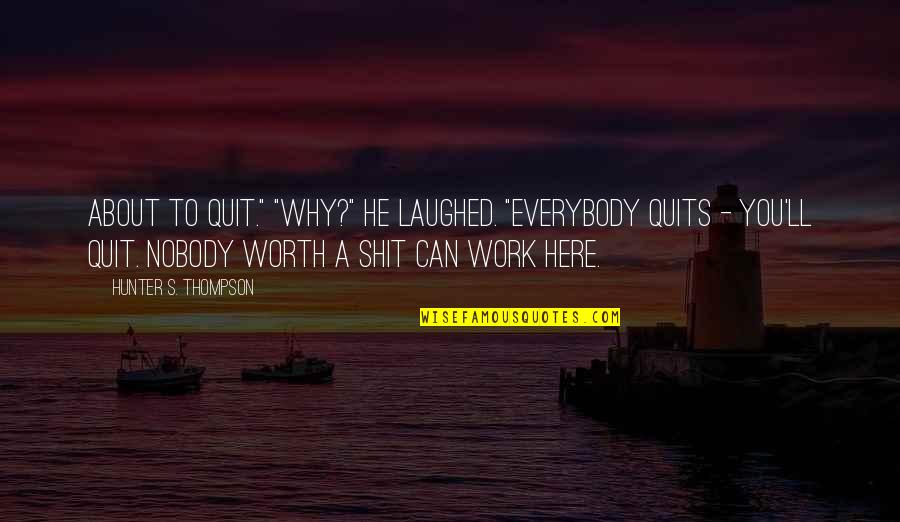 About to quit." "Why?" He laughed. "Everybody quits - you'll quit. Nobody worth a shit can work here.
—
Hunter S. Thompson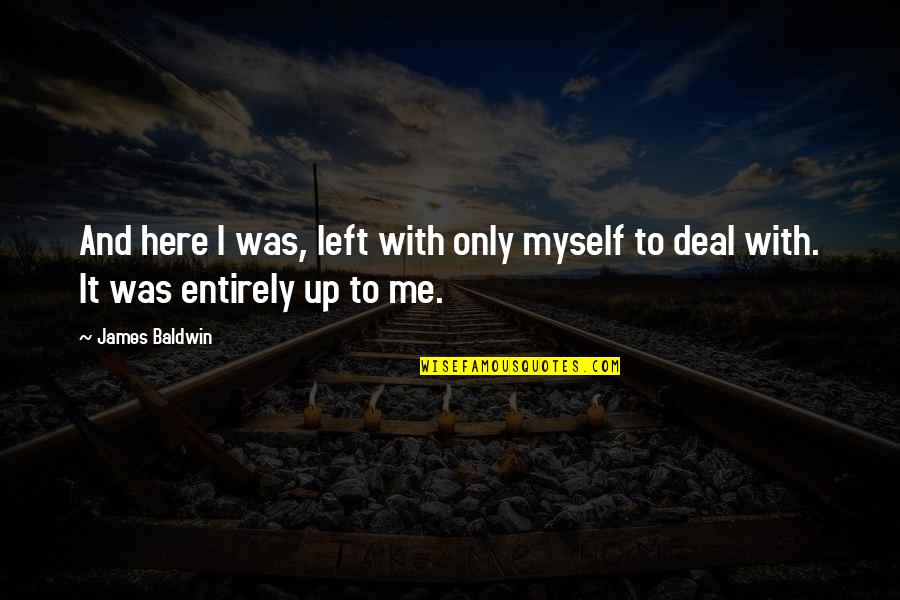 And here I was, left with only myself to deal with. It was entirely up to me.
—
James Baldwin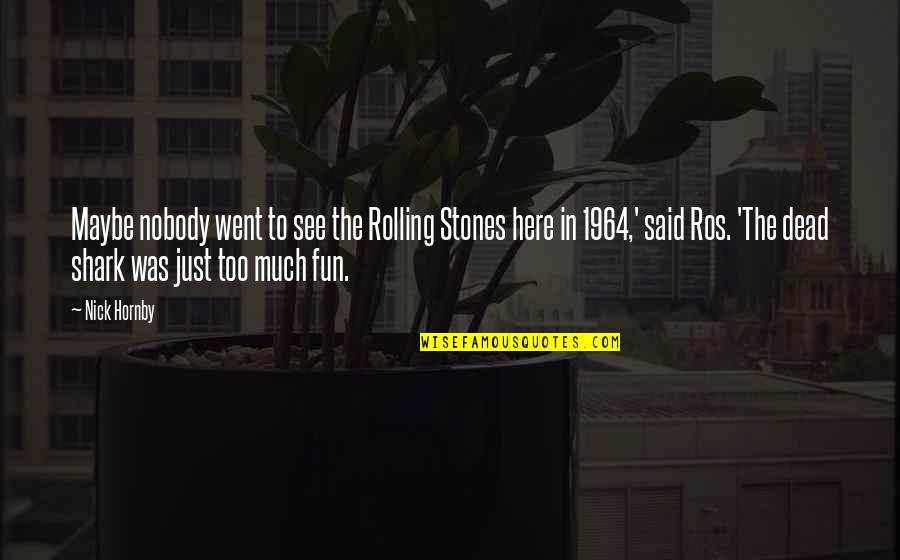 Maybe nobody went to see the Rolling Stones here in 1964,' said Ros. 'The dead shark was just too much fun.
—
Nick Hornby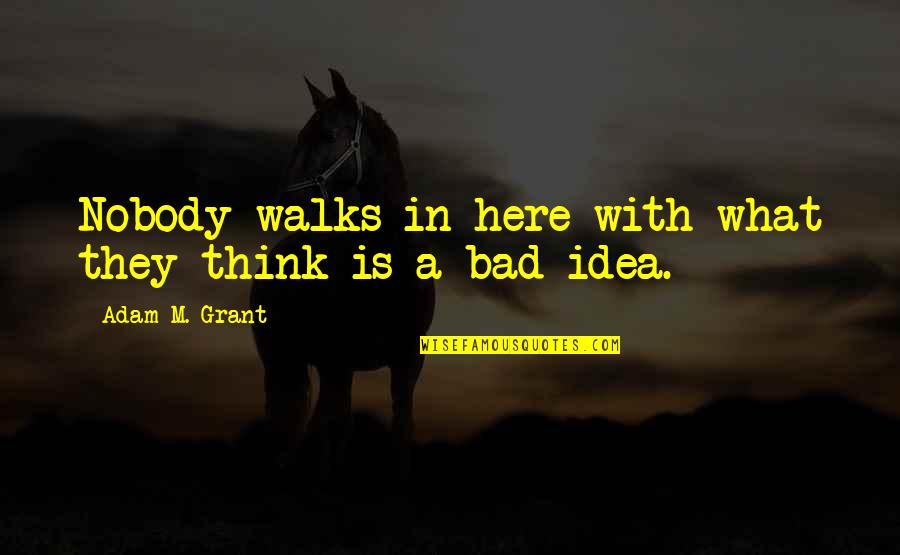 Nobody walks in here with what they think is a bad idea.
—
Adam M. Grant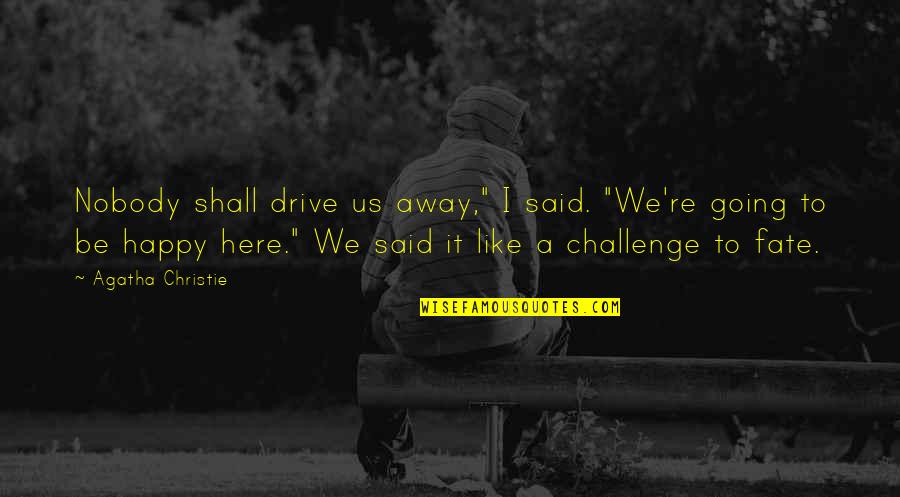 Nobody shall drive us away," I said. "We're going to be happy here." We said it like a challenge to fate.
—
Agatha Christie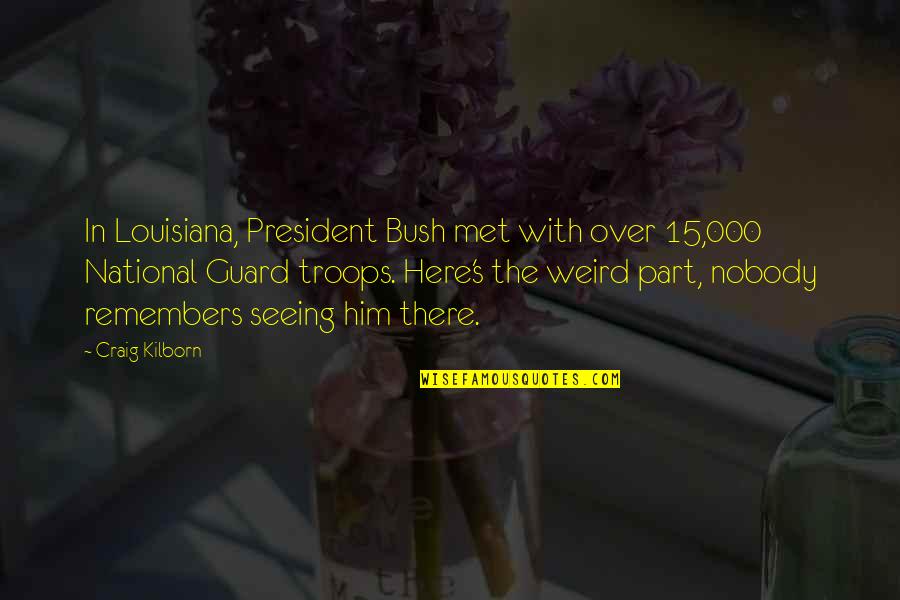 In Louisiana, President Bush met with over 15,000 National Guard troops. Here's the weird part, nobody remembers seeing him there.
—
Craig Kilborn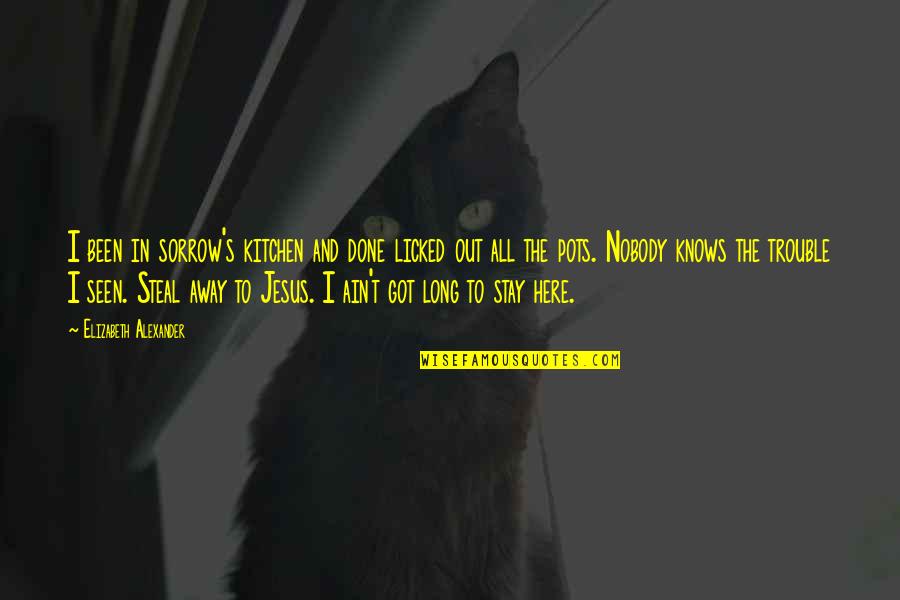 I been in sorrow's kitchen and done licked out all the pots. Nobody knows the trouble I seen. Steal away to Jesus. I ain't got long to stay here.
—
Elizabeth Alexander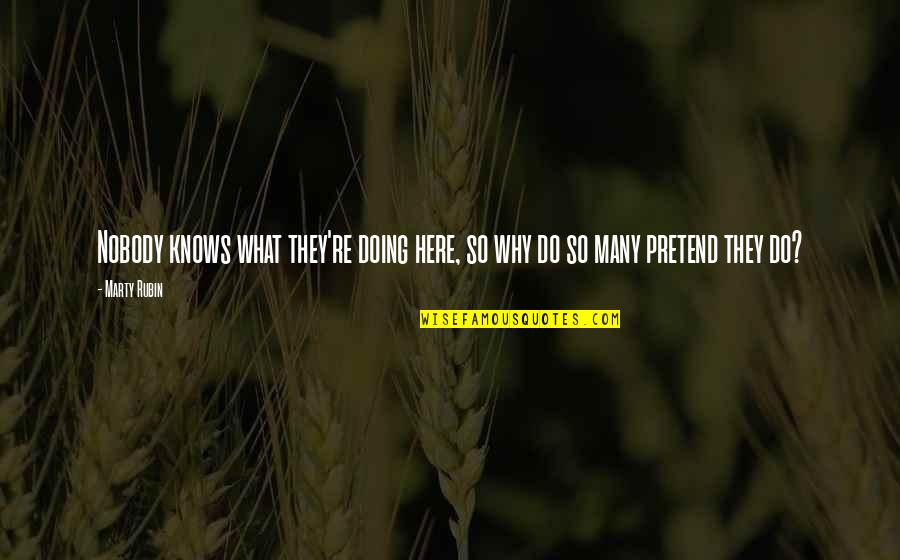 Nobody knows what they're doing here, so why do so many pretend they do?
—
Marty Rubin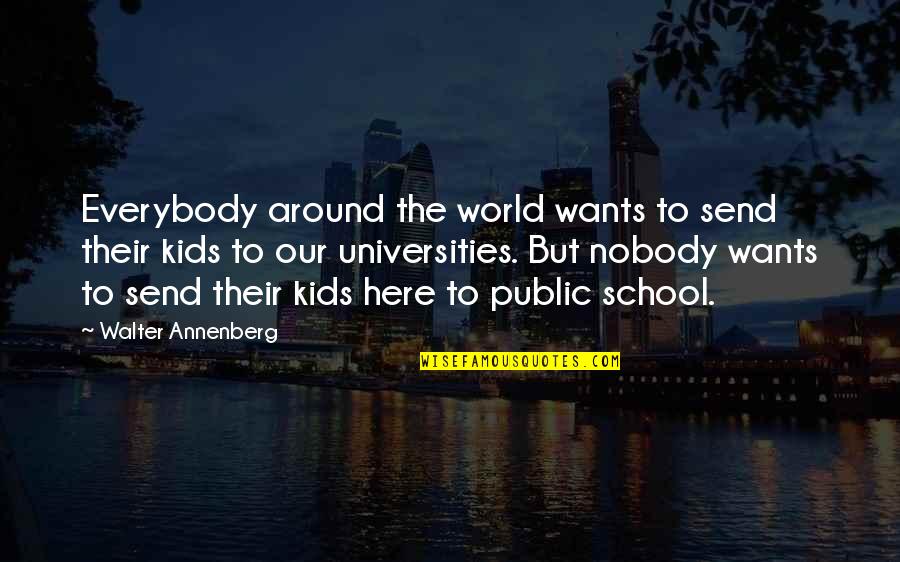 Everybody around the world wants to send their kids to our universities. But nobody wants to send their kids here to public school.
—
Walter Annenberg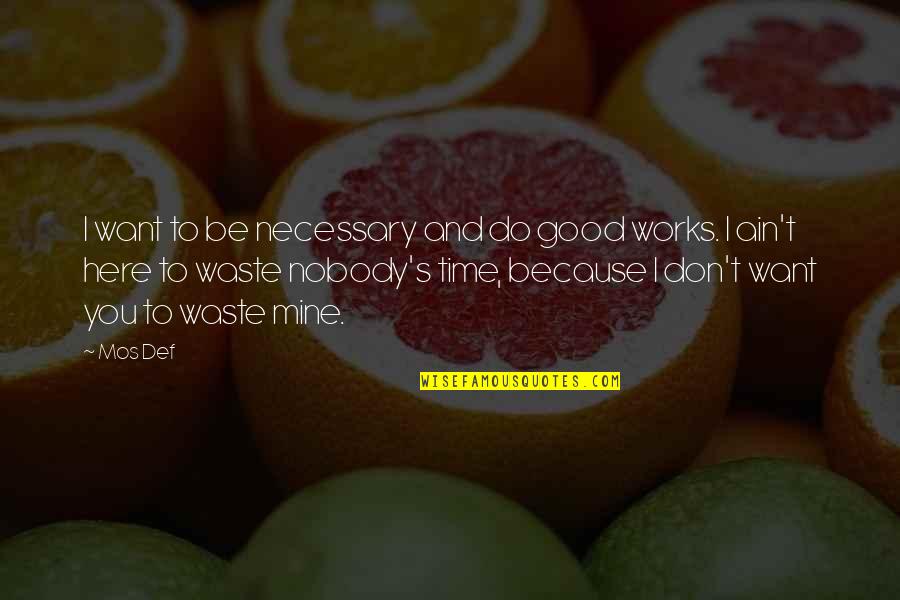 I want to be necessary and do good works. I ain't here to waste nobody's time, because I don't want you to waste mine.
—
Mos Def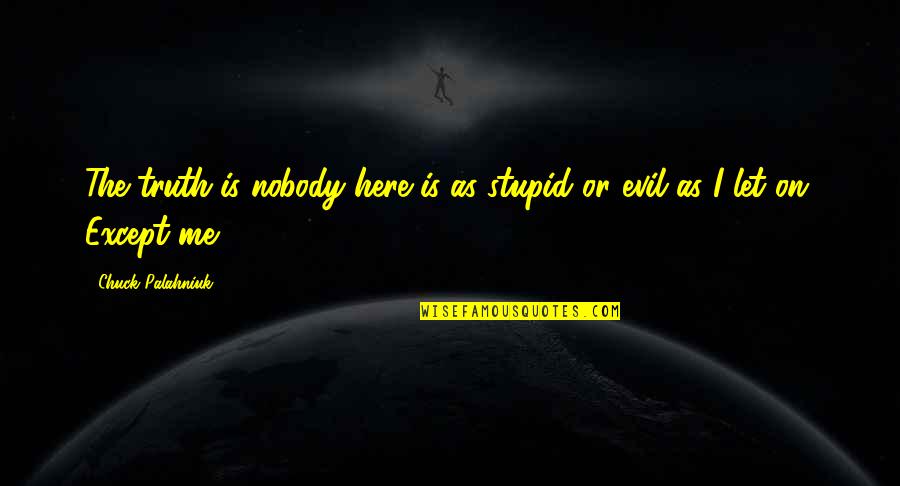 The truth is
nobody here
is as stupid or evil as I let on. Except me. —
Chuck Palahniuk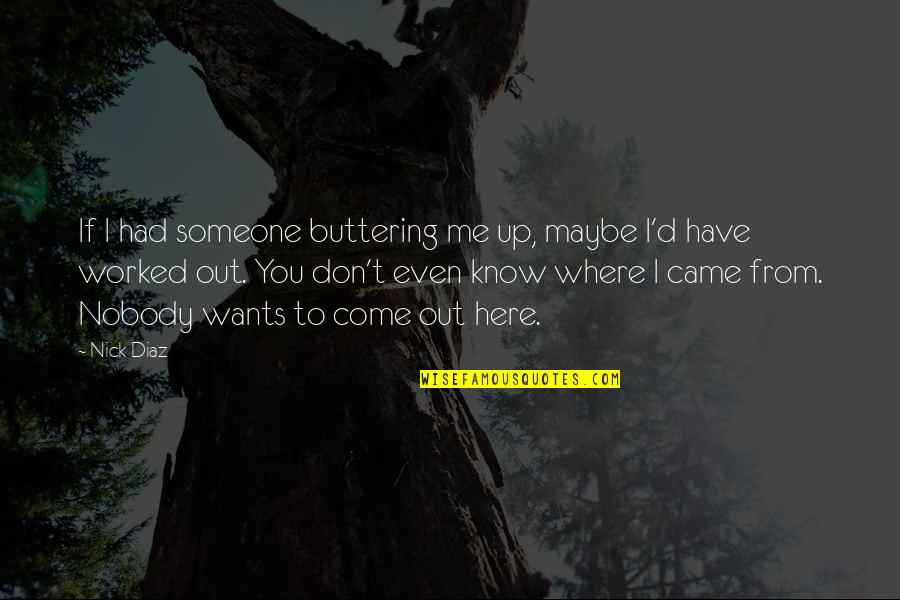 If I had someone buttering me up, maybe I'd have worked out. You don't even know where I came from. Nobody wants to come out here. —
Nick Diaz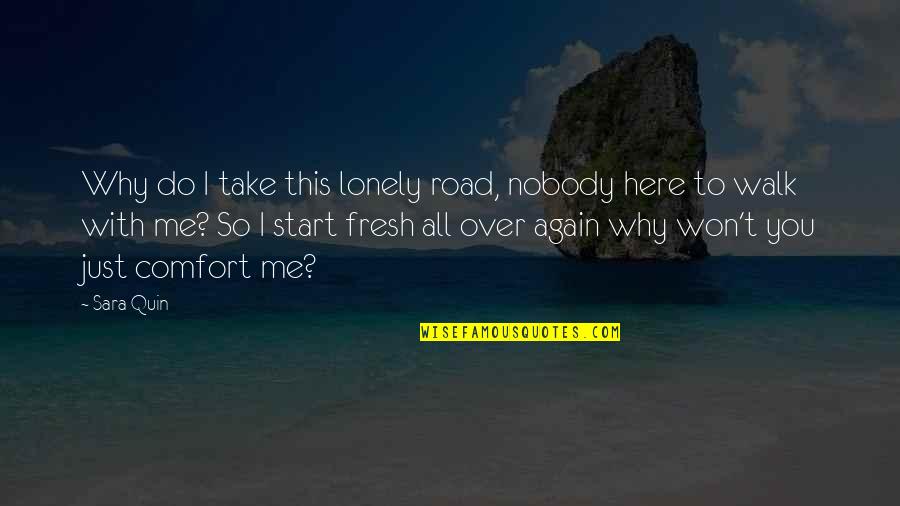 Why do I take this lonely road,
nobody here
to walk with me? So I start fresh all over again why won't you just comfort me? —
Sara Quin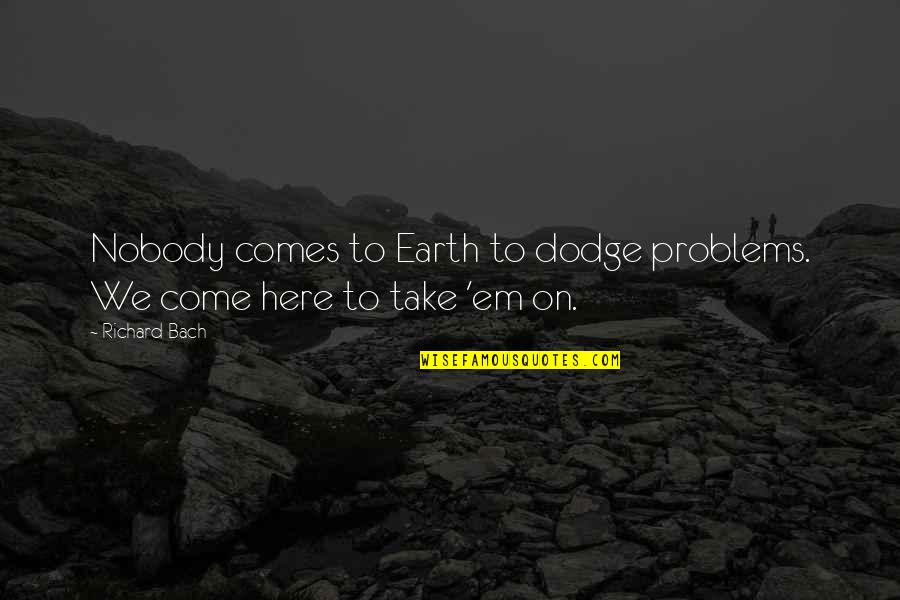 Nobody comes to Earth to dodge problems. We come here to take 'em on. —
Richard Bach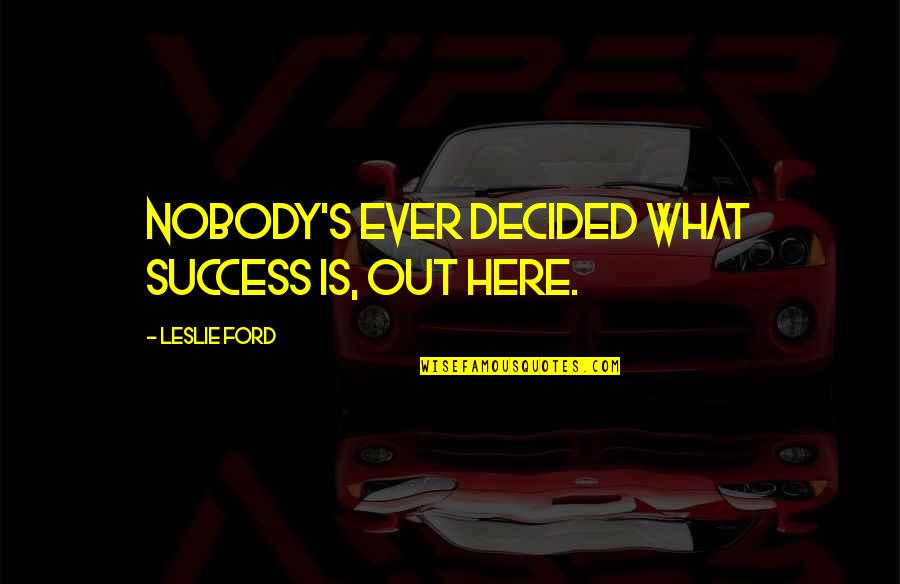 Nobody's ever decided what success is, out here. —
Leslie Ford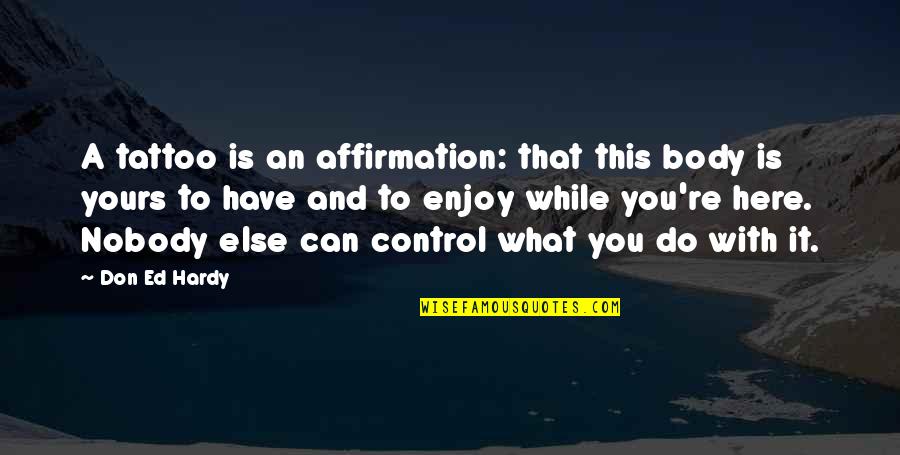 A tattoo is an affirmation: that this body is yours to have and to enjoy while you're here. Nobody else can control what you do with it. —
Don Ed Hardy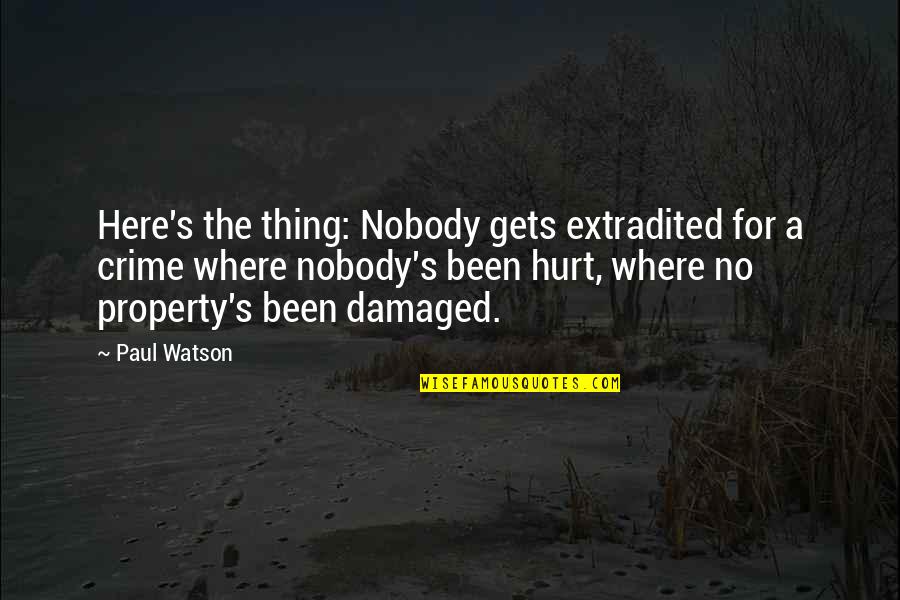 Here's the thing: Nobody gets extradited for a crime where nobody's been hurt, where no property's been damaged. —
Paul Watson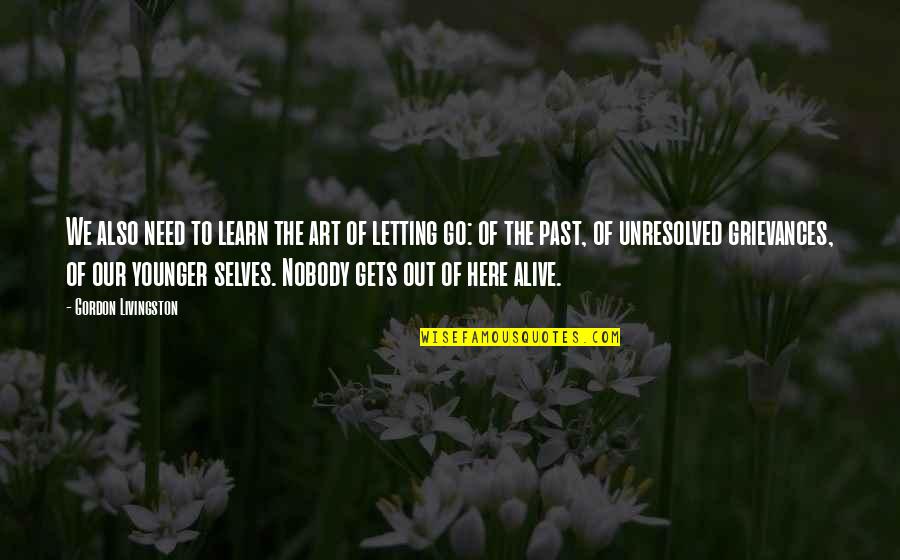 We also need to learn the art of letting go: of the past, of unresolved grievances, of our younger selves. Nobody gets out of here alive. —
Gordon Livingston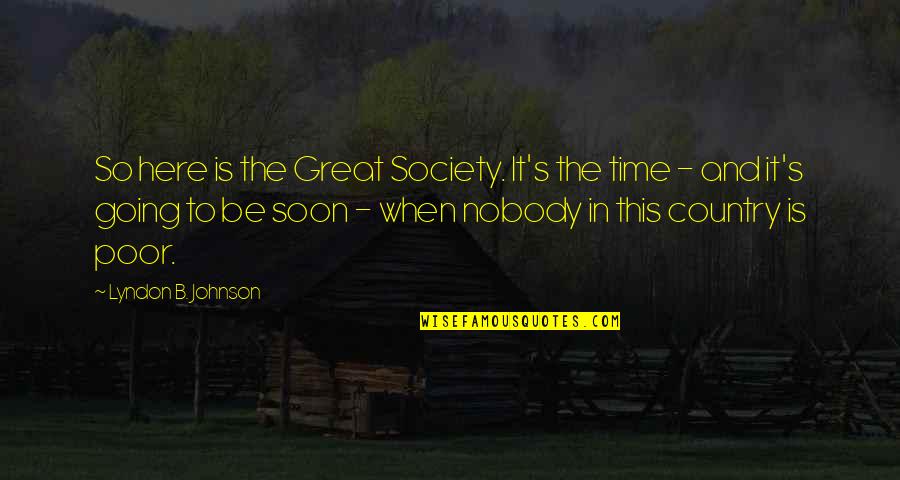 So here is the Great Society. It's the time - and it's going to be soon - when nobody in this country is poor. —
Lyndon B. Johnson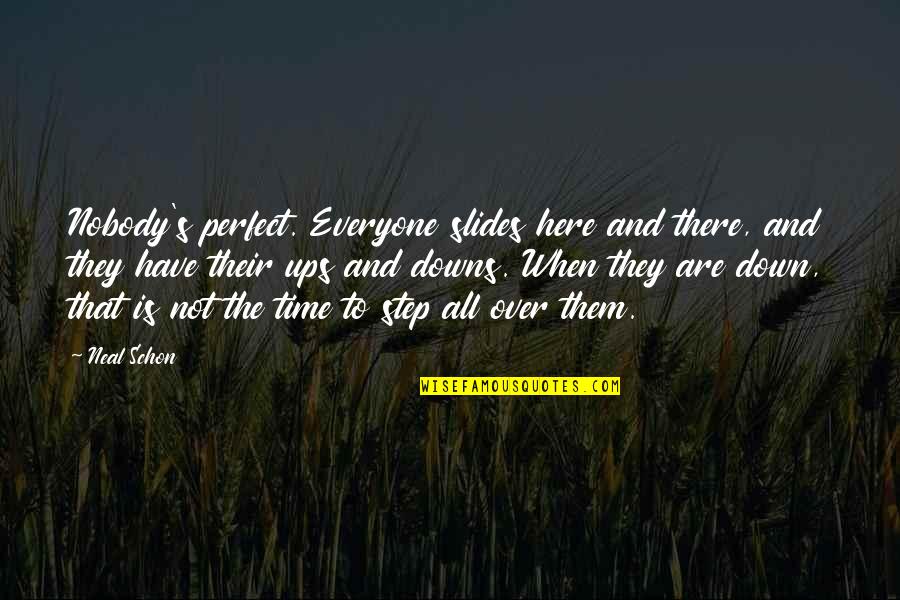 Nobody's perfect. Everyone slides here and there, and they have their ups and downs. When they are down, that is not the time to step all over them. —
Neal Schon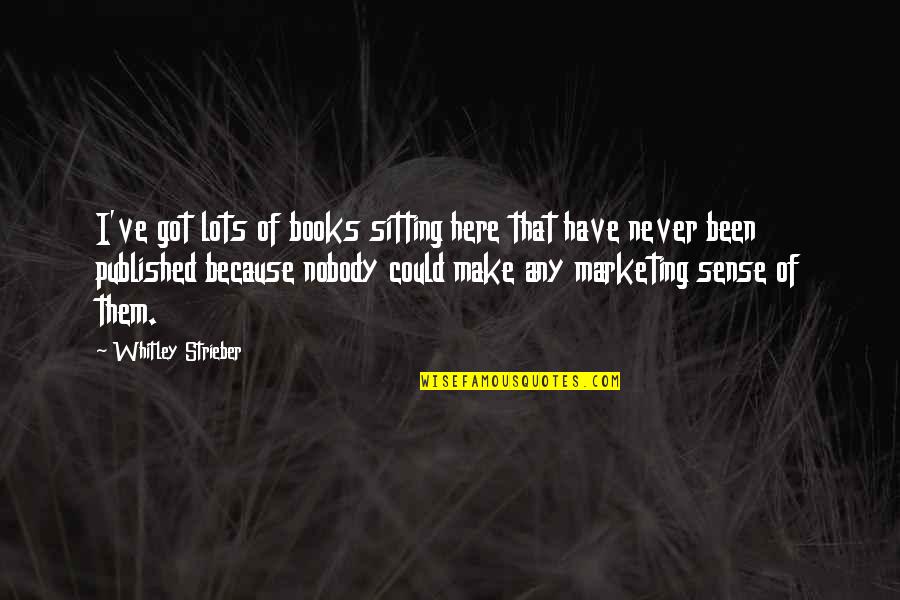 I've got lots of books sitting here that have never been published because nobody could make any marketing sense of them. —
Whitley Strieber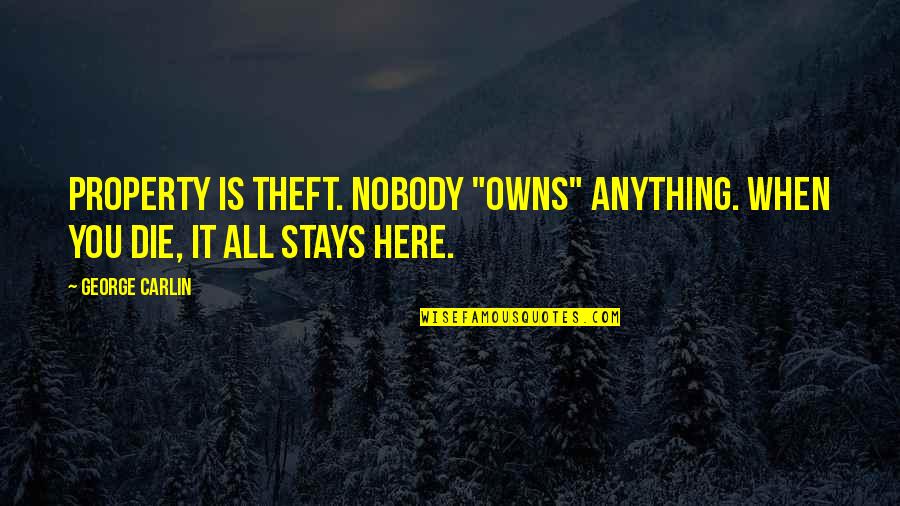 Property is theft. Nobody "owns" anything. When you die, it all stays here. —
George Carlin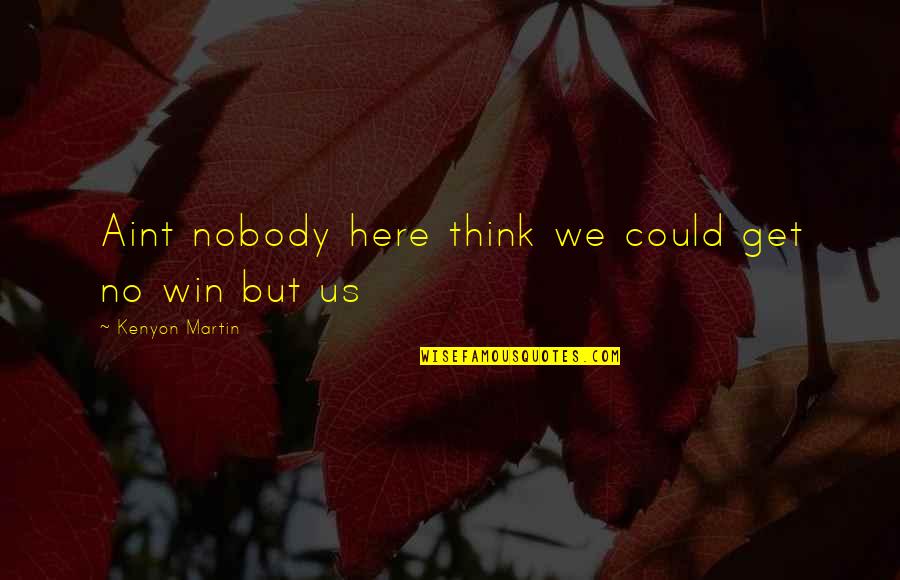 Aint
nobody here
think we could get no win but us —
Kenyon Martin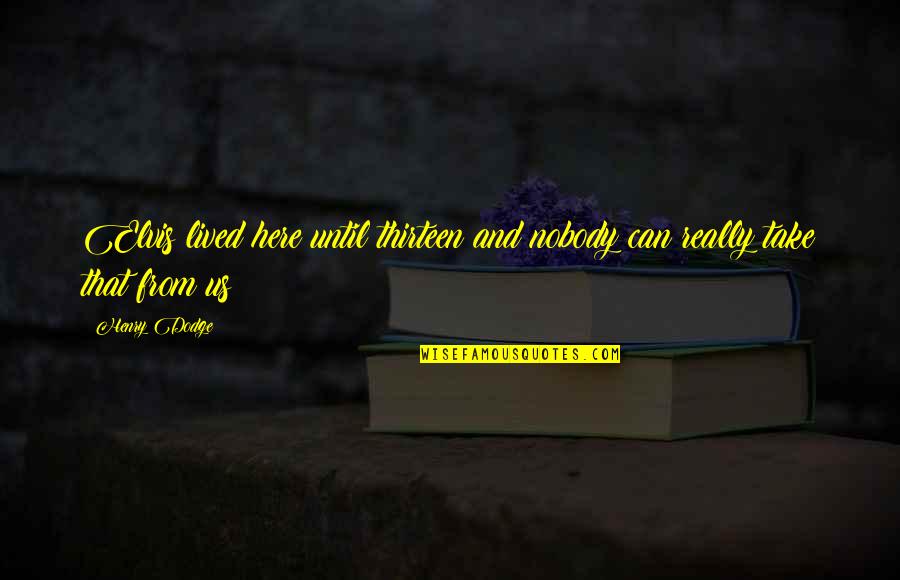 Elvis lived here until thirteen and nobody can really take that from us! —
Henry Dodge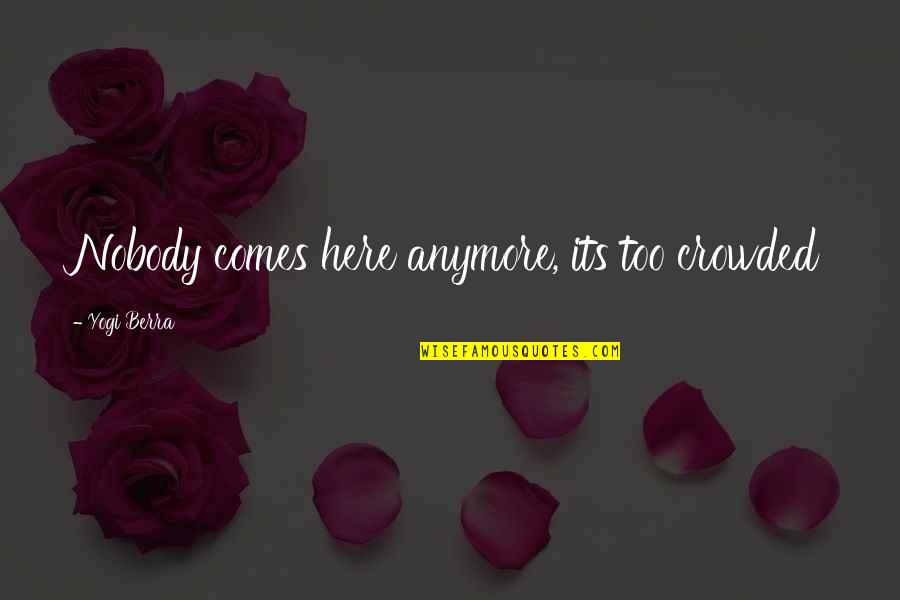 Nobody comes here anymore, its too crowded —
Yogi Berra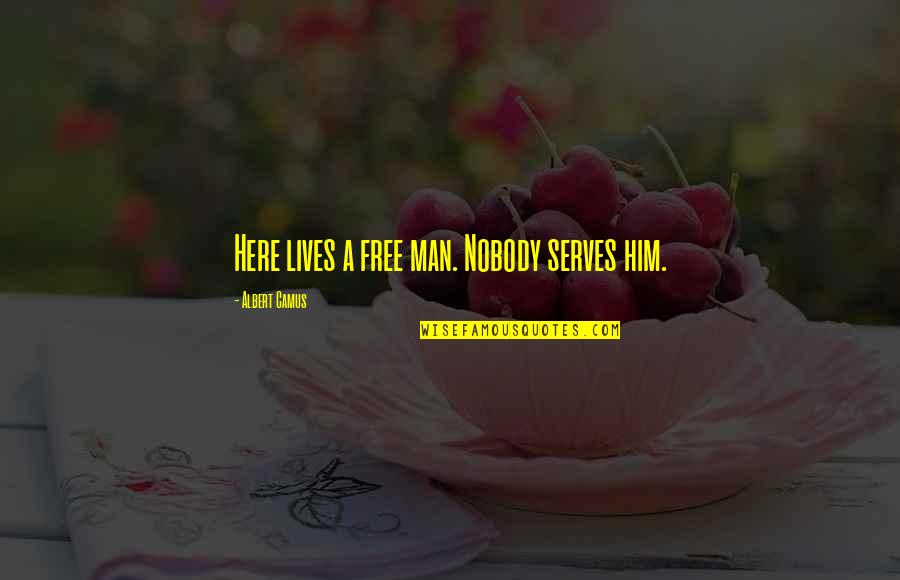 Here lives a free man. Nobody serves him. —
Albert Camus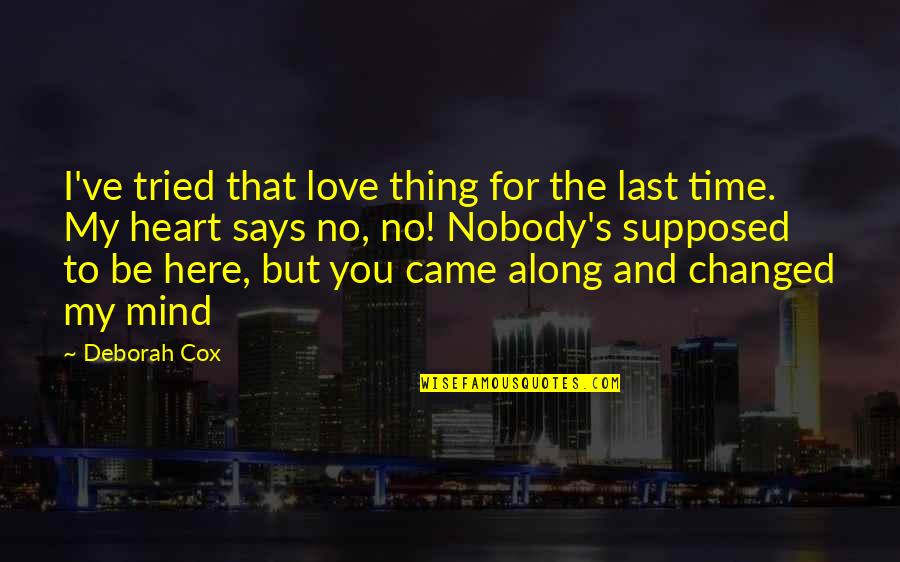 I've tried that love thing for the last time. My heart says no, no! Nobody's supposed to be here, but you came along and changed my mind —
Deborah Cox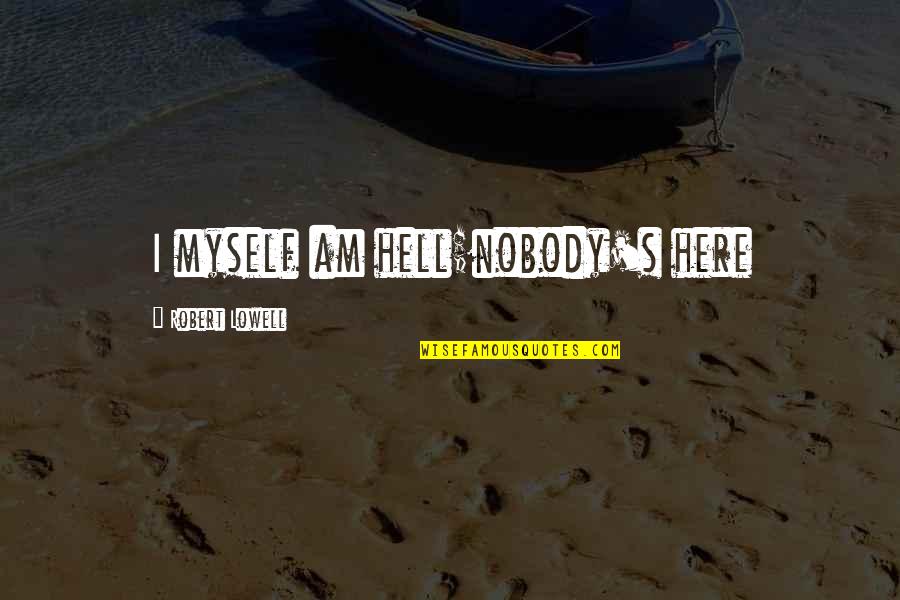 I myself am hell;
nobody's here —
Robert Lowell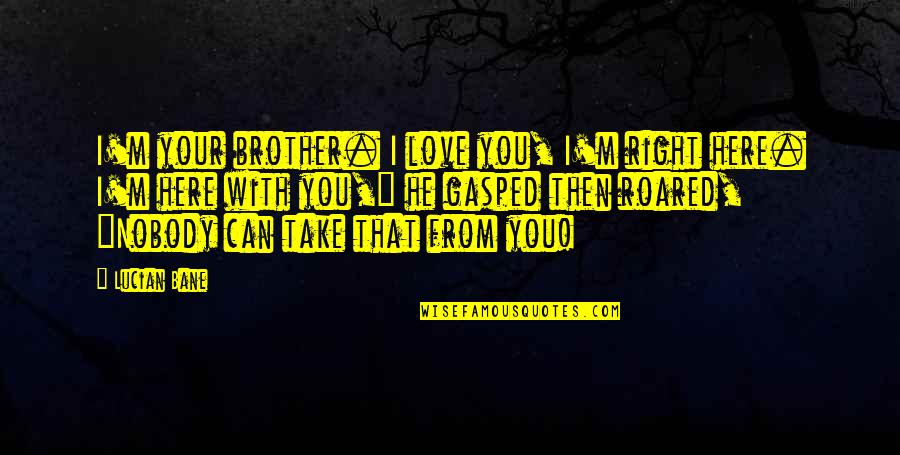 I'm your brother. I love you, I'm right here. I'm here with you," he gasped then roared, "Nobody can take that from you! —
Lucian Bane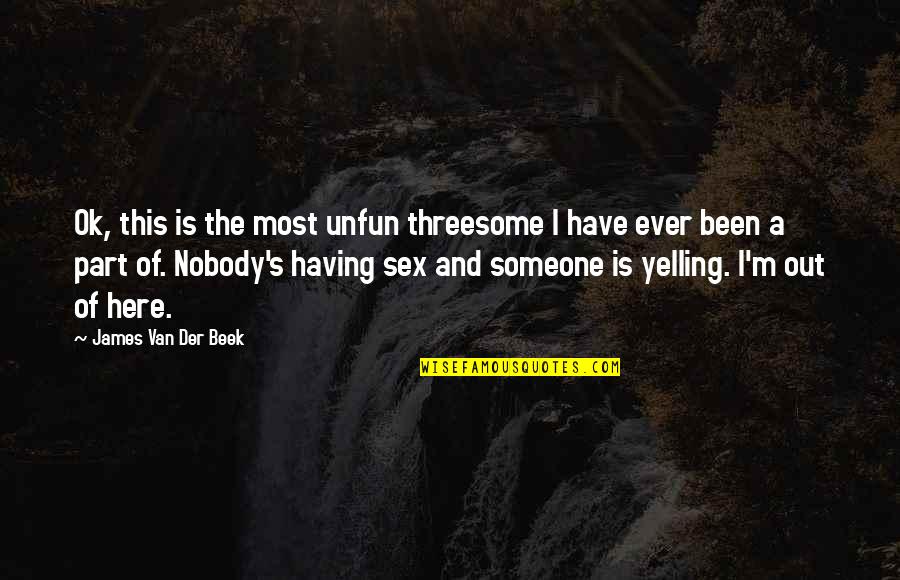 Ok, this is the most unfun threesome I have ever been a part of. Nobody's having sex and someone is yelling. I'm out of here. —
James Van Der Beek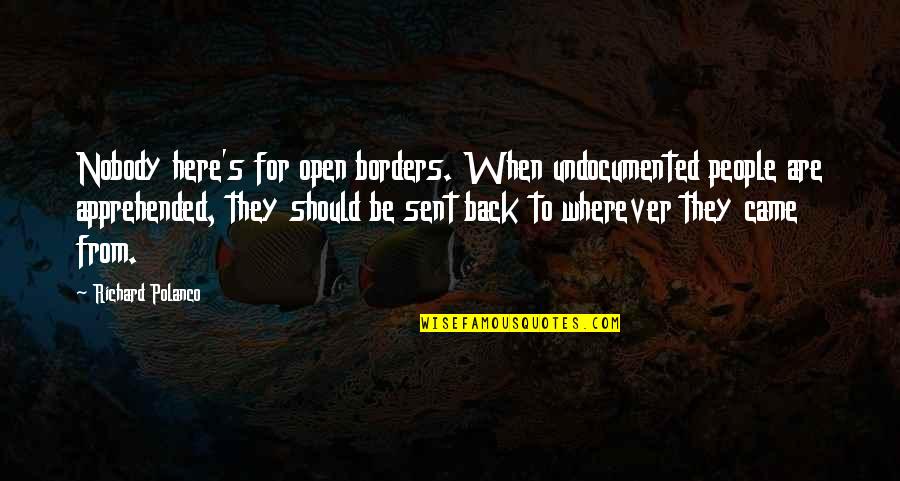 Nobody here
's for open borders. When undocumented people are apprehended, they should be sent back to wherever they came from. —
Richard Polanco
Thin veneers can cover a mountain of problems around here when nobody's looking at the details. —
Carol Plum-Ucci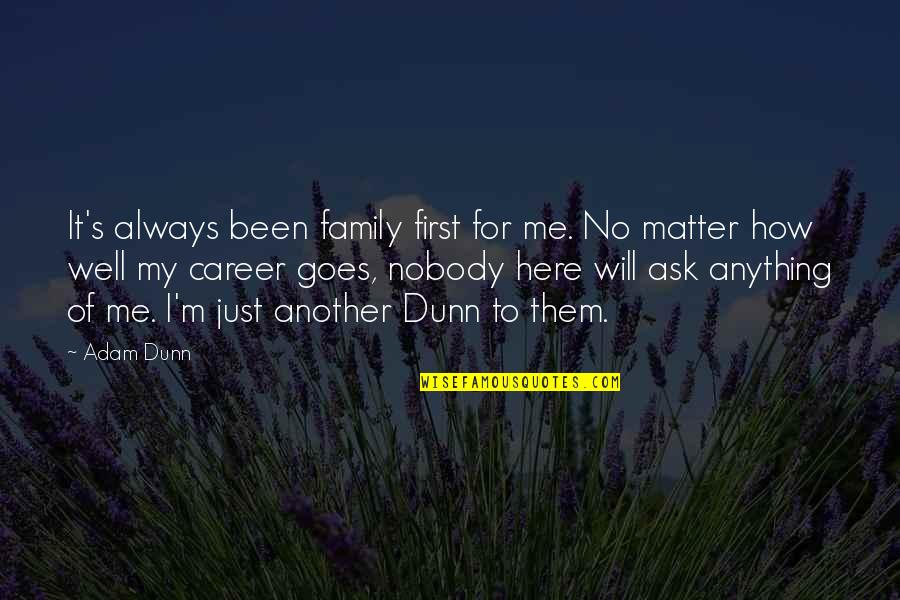 It's always been family first for me. No matter how well my career goes,
nobody here
will ask anything of me. I'm just another Dunn to them. —
Adam Dunn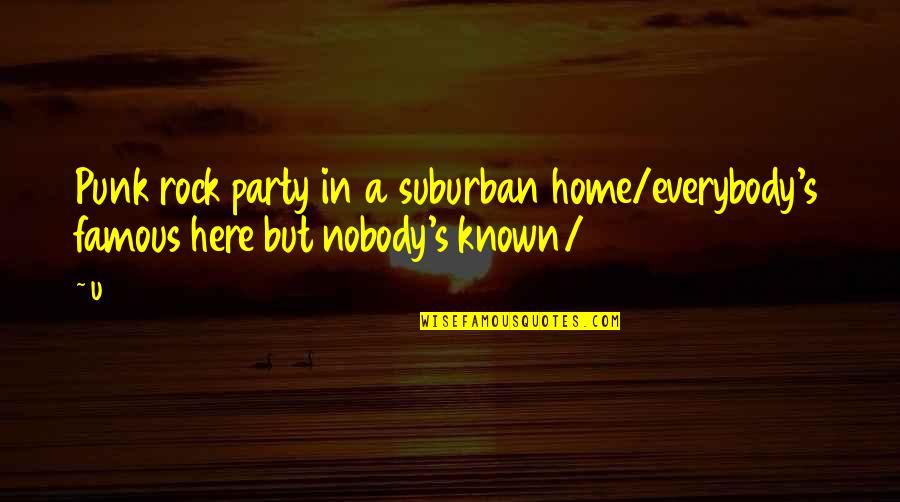 Punk rock party in a suburban home/
everybody's famous here but nobody's known/ —
U2
Nobody is here to fulfill your dream. Everybody is here to fulfill his own destiny, his own reality. —
Rajneesh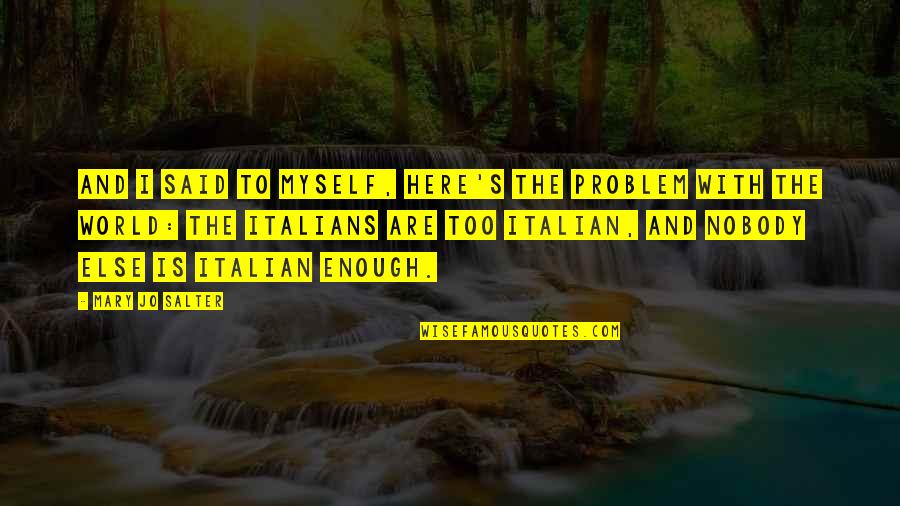 And I said to myself, here's the problem with the world: The Italians are too Italian, and nobody else is Italian enough. —
Mary Jo Salter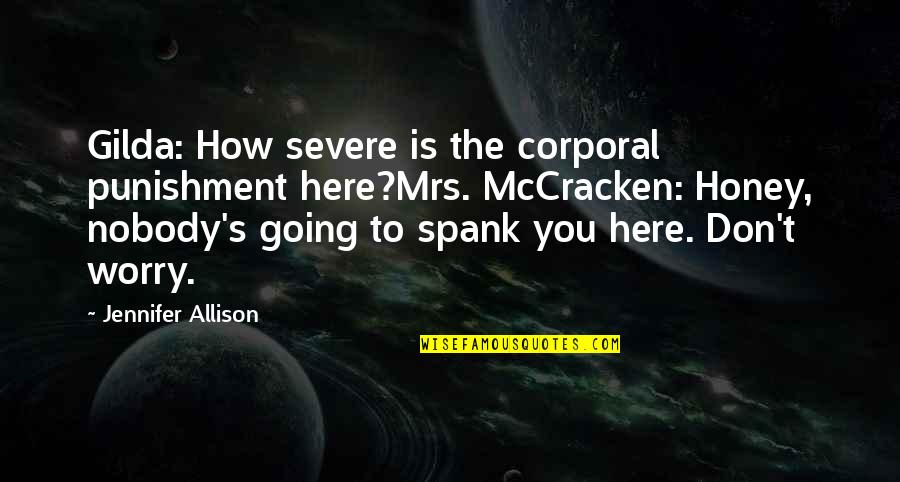 Gilda: How severe is the corporal punishment here?
Mrs. McCracken: Honey, nobody's going to spank you here. Don't worry. —
Jennifer Allison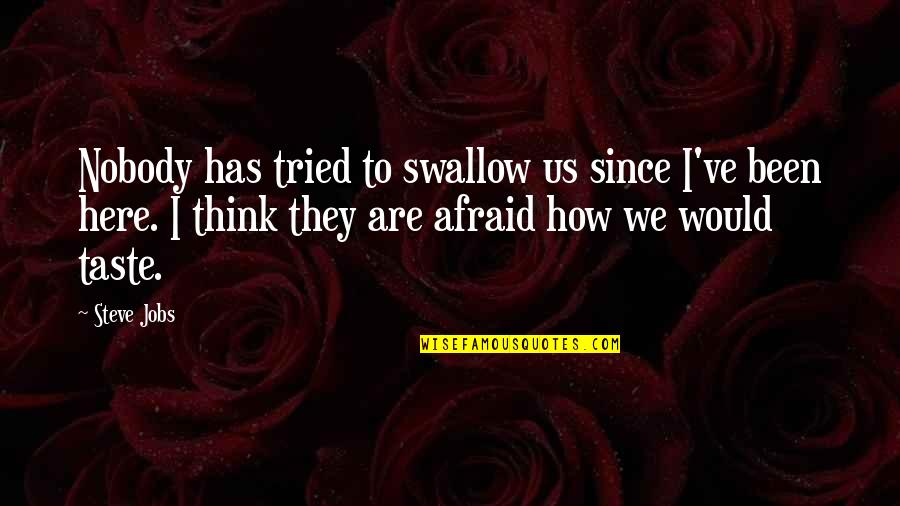 Nobody has tried to swallow us since I've been here. I think they are afraid how we would taste. —
Steve Jobs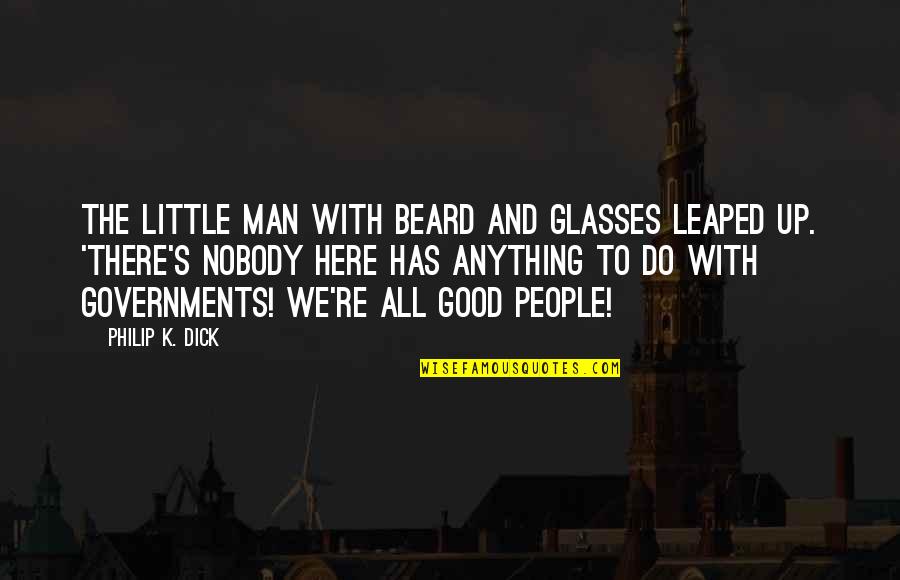 The little man with beard and glasses leaped up. 'There's
nobody here
has anything to do with governments! We're all good people! —
Philip K. Dick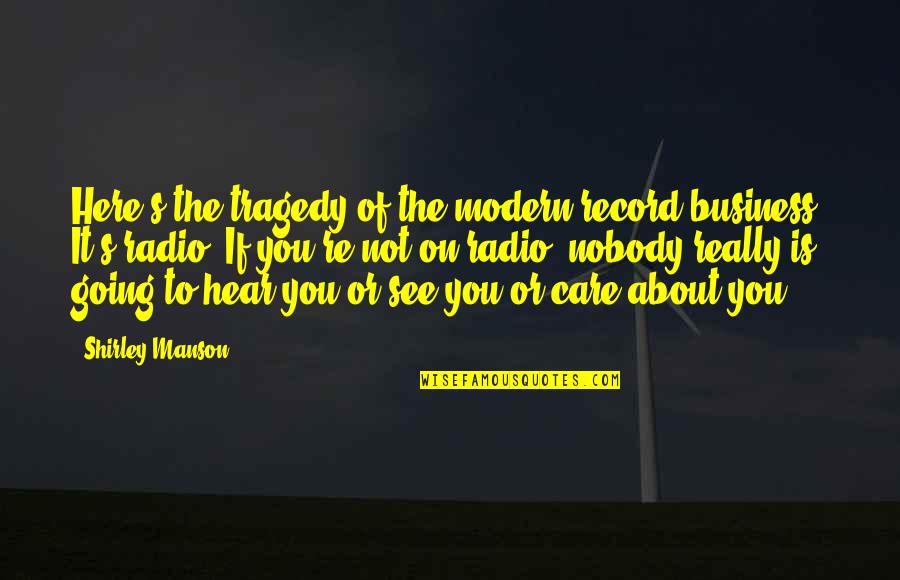 Here's the tragedy of the modern record business: It's radio. If you're not on radio, nobody really is going to hear you or see you or care about you. —
Shirley Manson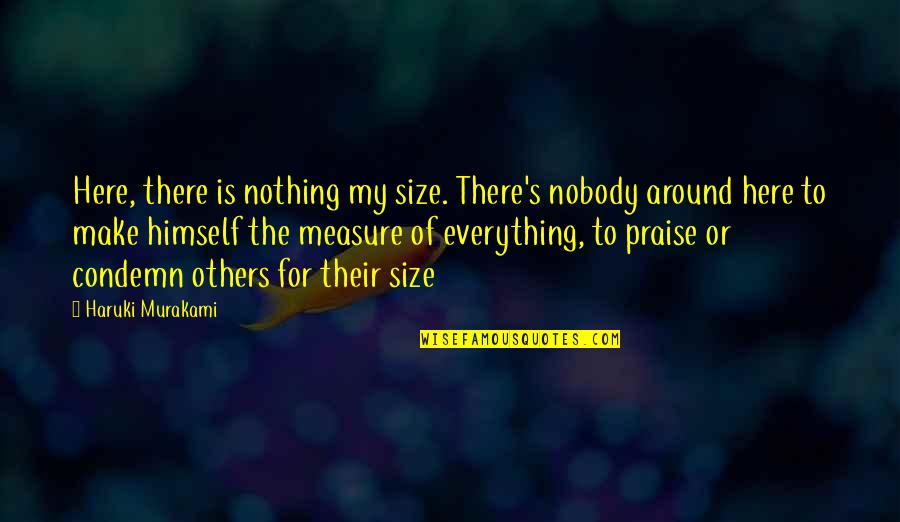 Here, there is nothing my size. There's nobody around here to make himself the measure of everything, to praise or condemn others for their size —
Haruki Murakami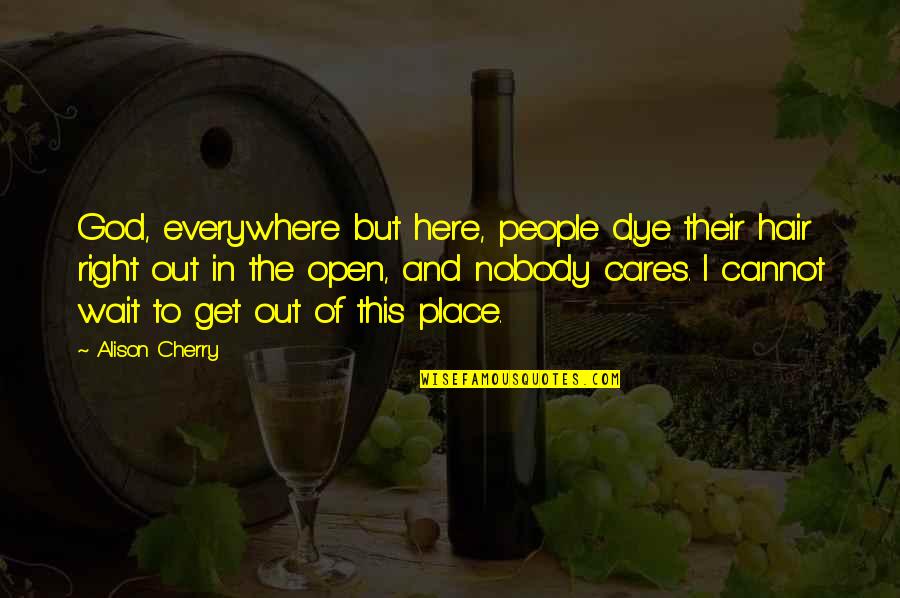 God, everywhere but here, people dye their hair right out in the open, and nobody cares. I cannot wait to get out of this place. —
Alison Cherry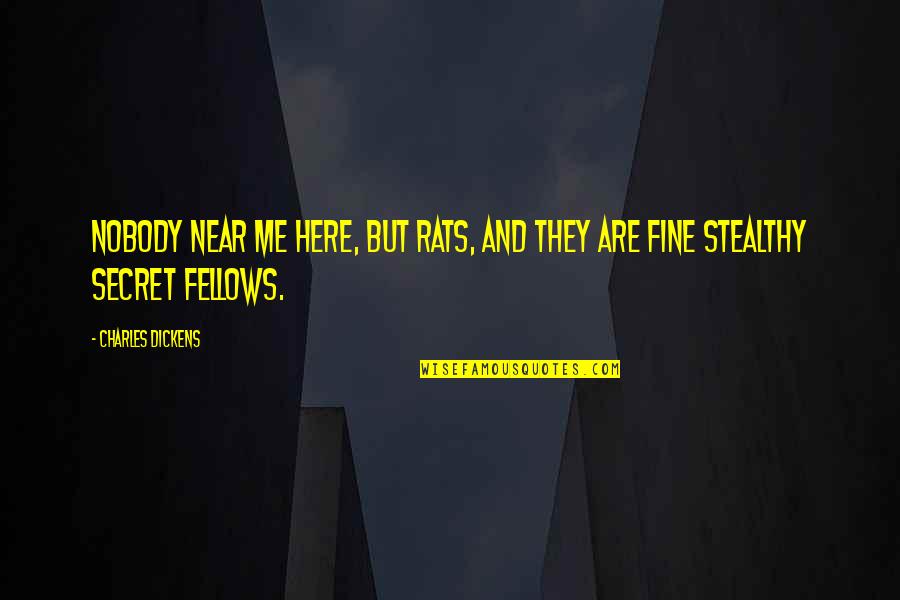 Nobody near me here, but rats, and they are fine stealthy secret fellows. —
Charles Dickens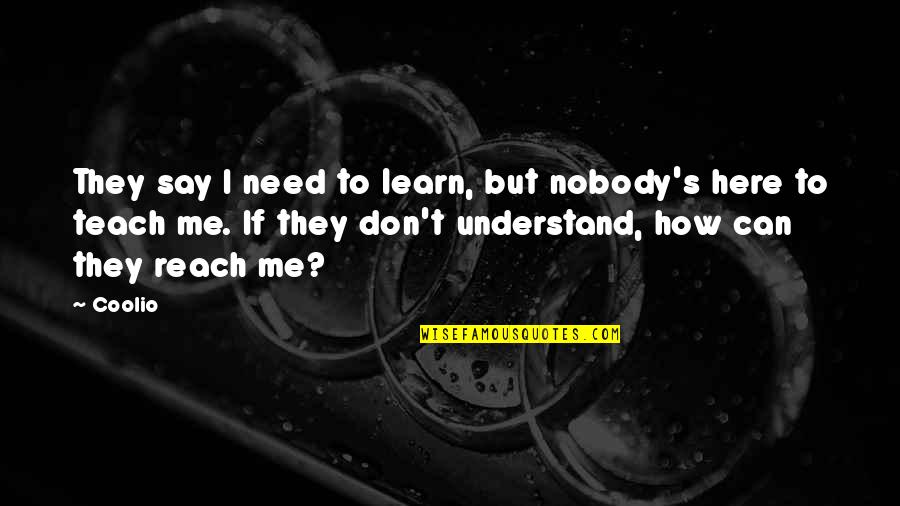 They say I need to learn, but nobody's here to teach me. If they don't understand, how can they reach me? —
Coolio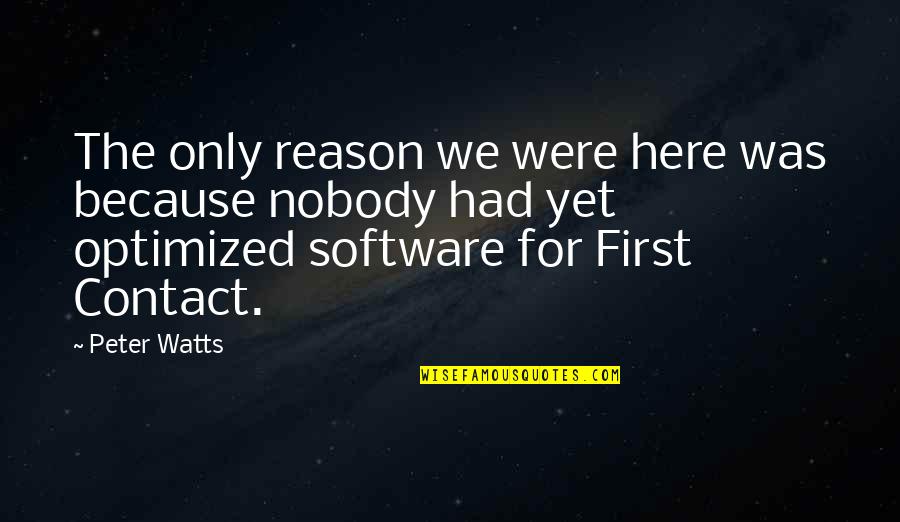 The only reason we were here was because nobody had yet optimized software for First Contact. —
Peter Watts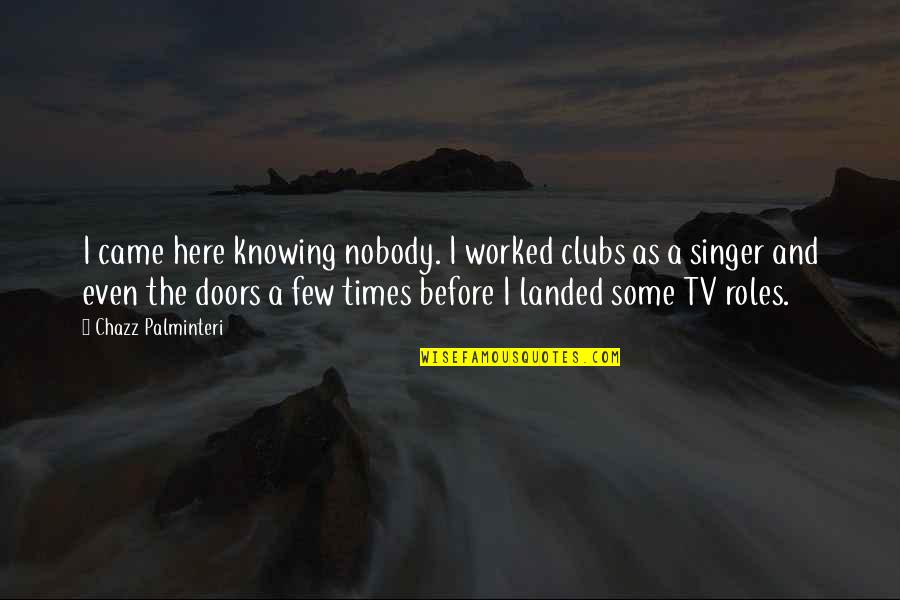 I came here knowing nobody. I worked clubs as a singer and even the doors a few times before I landed some TV roles. —
Chazz Palminteri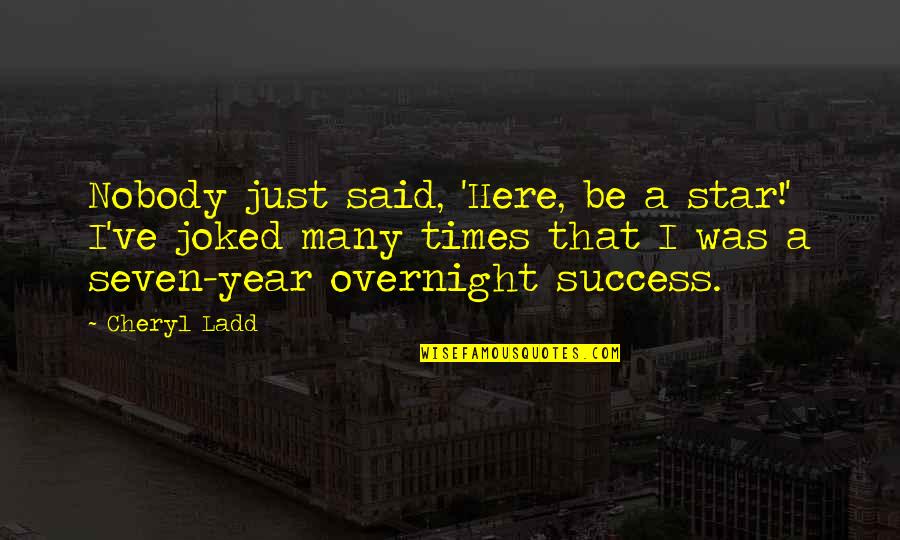 Nobody just said, 'Here, be a star!' I've joked many times that I was a seven-year overnight success. —
Cheryl Ladd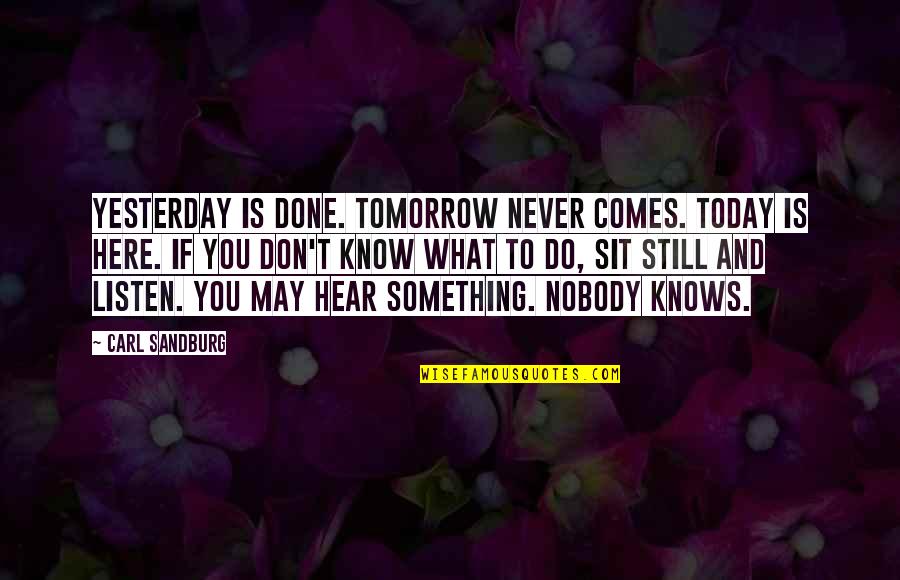 Yesterday is done. Tomorrow never comes. Today is here. If you don't know what to do, sit still and listen. You may hear something. Nobody knows. —
Carl Sandburg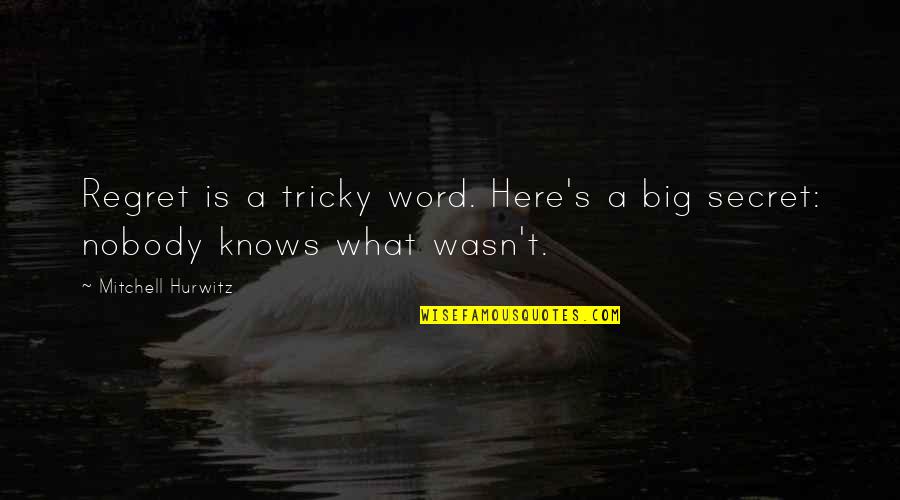 Regret is a tricky word. Here's a big secret: nobody knows what wasn't. —
Mitchell Hurwitz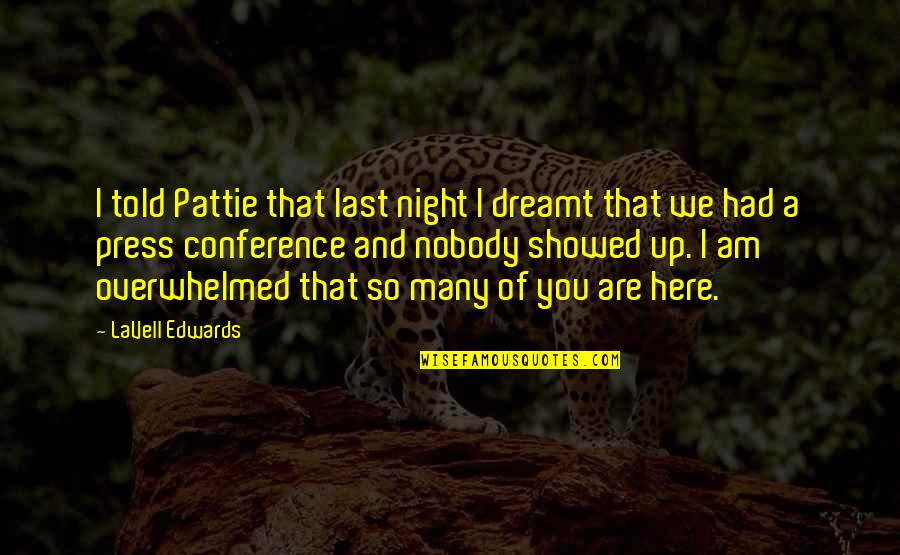 I told Pattie that last night I dreamt that we had a press conference and nobody showed up. I am overwhelmed that so many of you are here. —
LaVell Edwards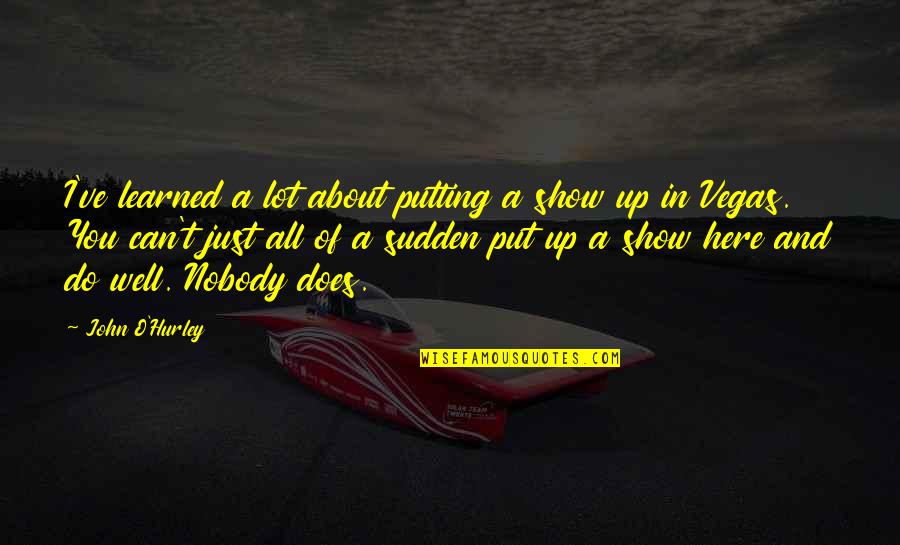 I've learned a lot about putting a show up in Vegas. You can't just all of a sudden put up a show here and do well. Nobody does. —
John O'Hurley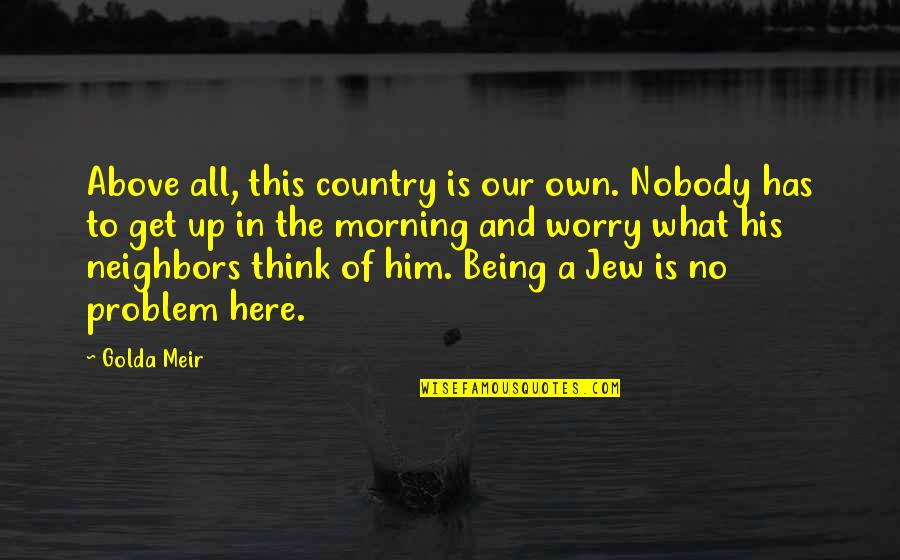 Above all, this country is our own. Nobody has to get up in the morning and worry what his neighbors think of him. Being a Jew is no problem here. —
Golda Meir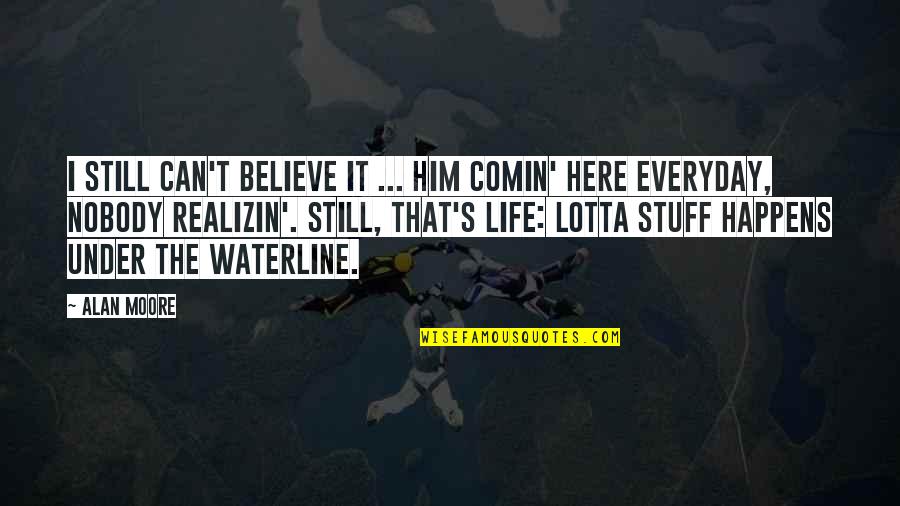 I still can't believe it ... him comin' here everyday, nobody realizin'. Still, that's life: lotta stuff happens under the waterline. —
Alan Moore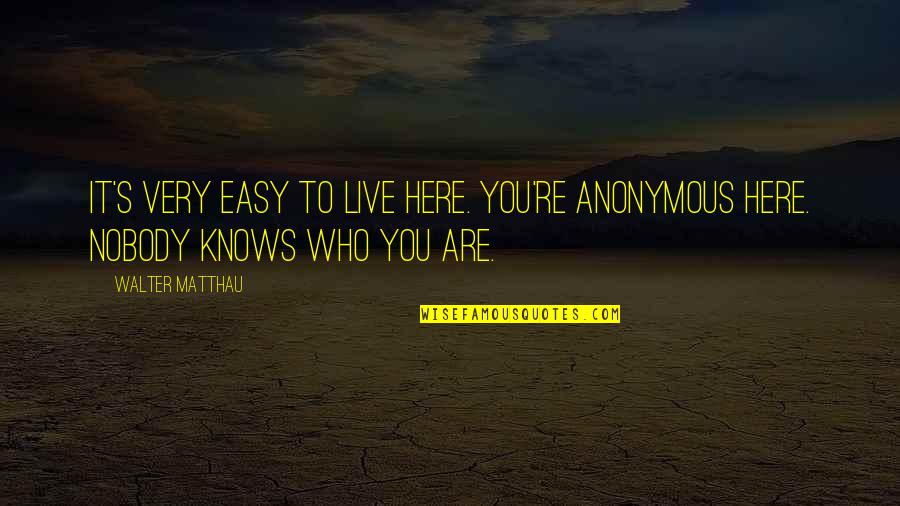 It's very easy to live here. You're anonymous here. Nobody knows who you are. —
Walter Matthau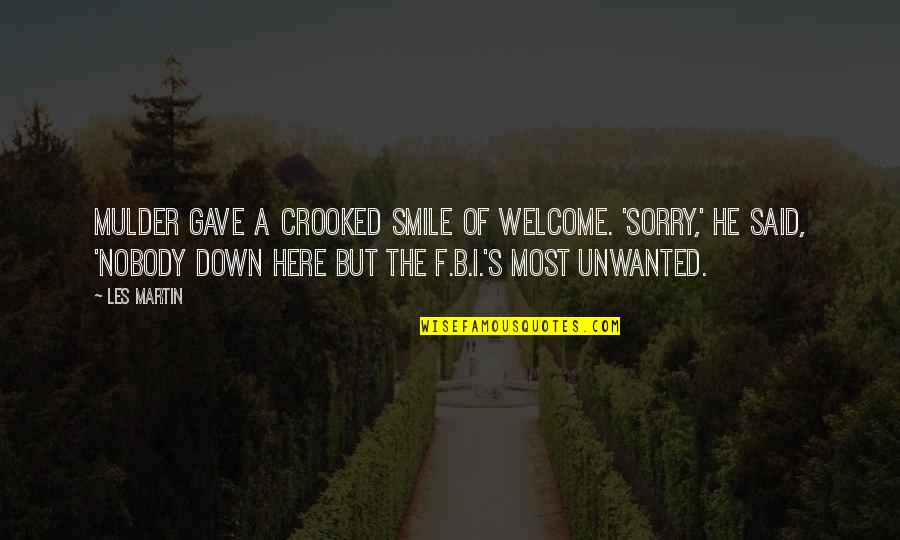 Mulder gave a crooked smile of welcome. 'Sorry,' he said, 'Nobody down here but the F.B.I.'s most unwanted. —
Les Martin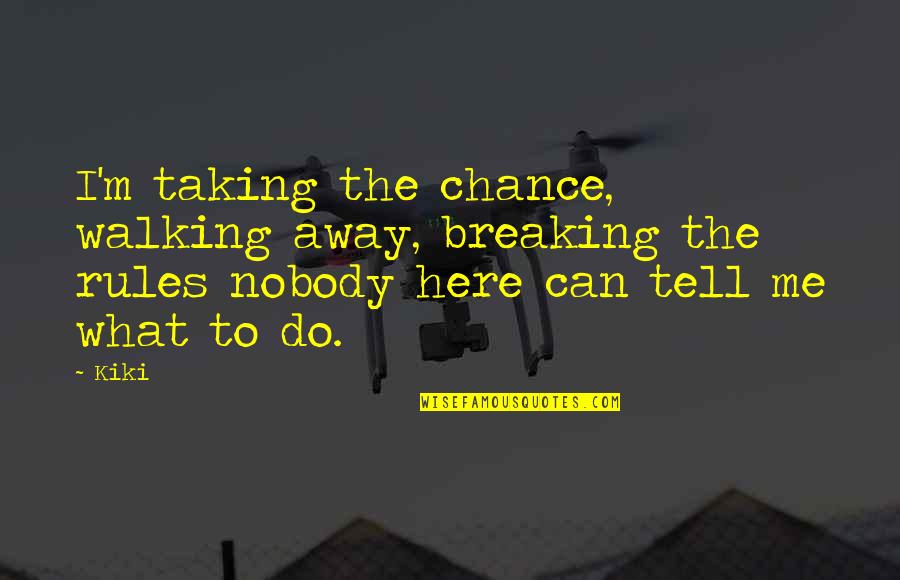 I'm taking the chance, walking away, breaking the rules
nobody here
can tell me what to do. —
Kiki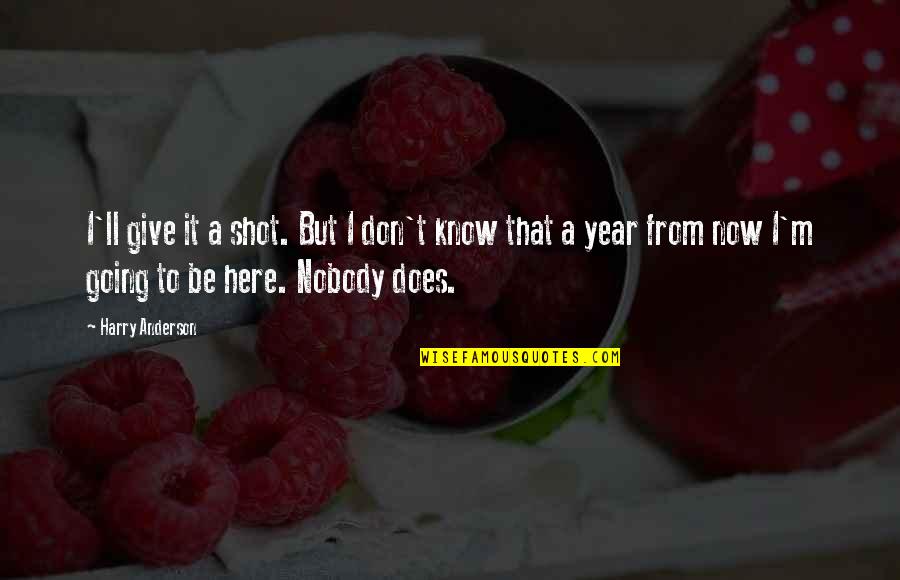 I'll give it a shot. But I don't know that a year from now I'm going to be here. Nobody does. —
Harry Anderson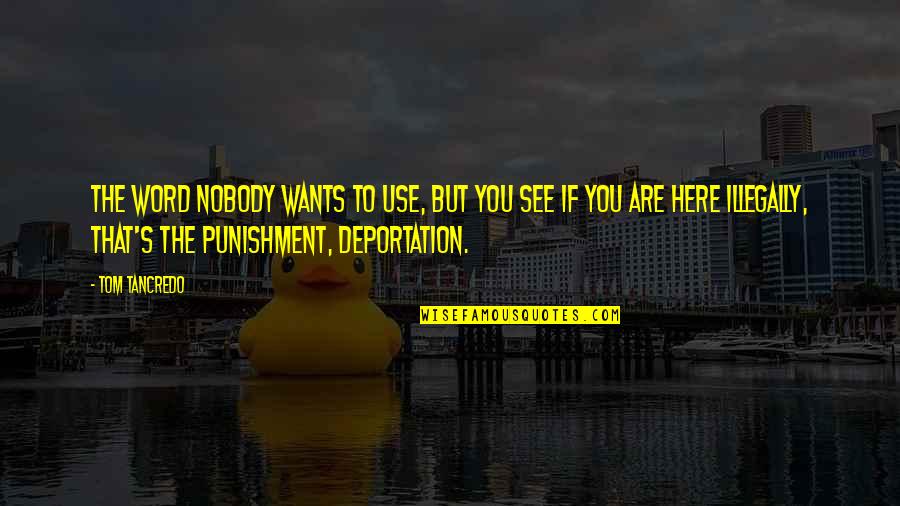 The word nobody wants to use, but you see if you are here illegally, that's the punishment, deportation. —
Tom Tancredo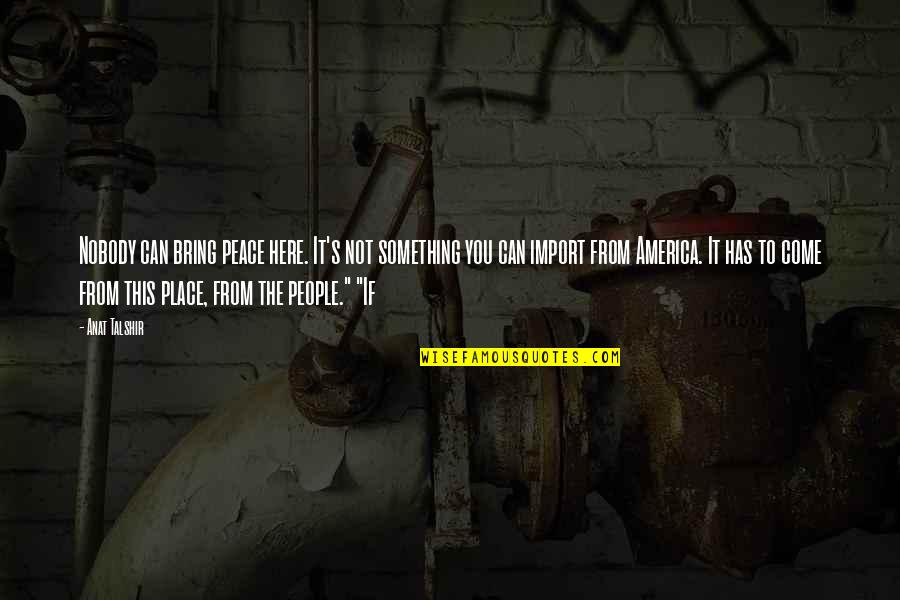 Nobody can bring peace here. It's not something you can import from America. It has to come from this place, from the people." "If —
Anat Talshir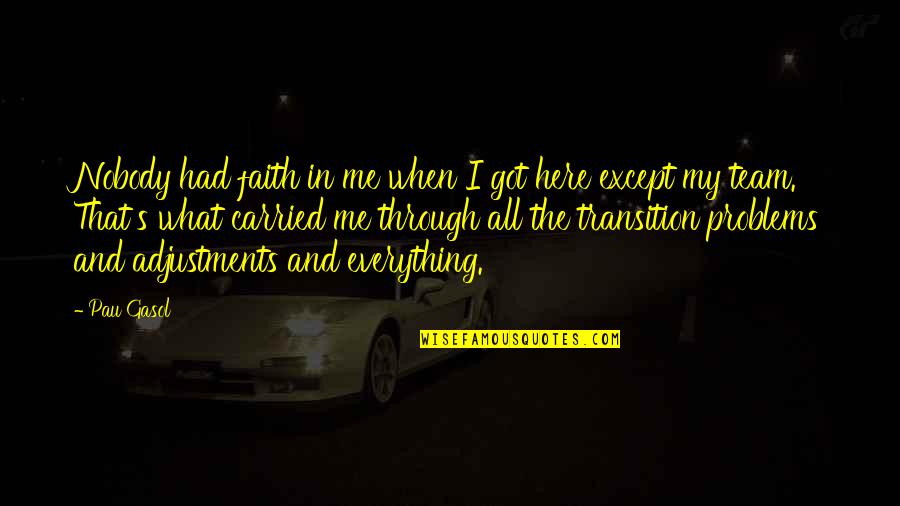 Nobody had faith in me when I got here except my team. That's what carried me through all the transition problems and adjustments and everything. —
Pau Gasol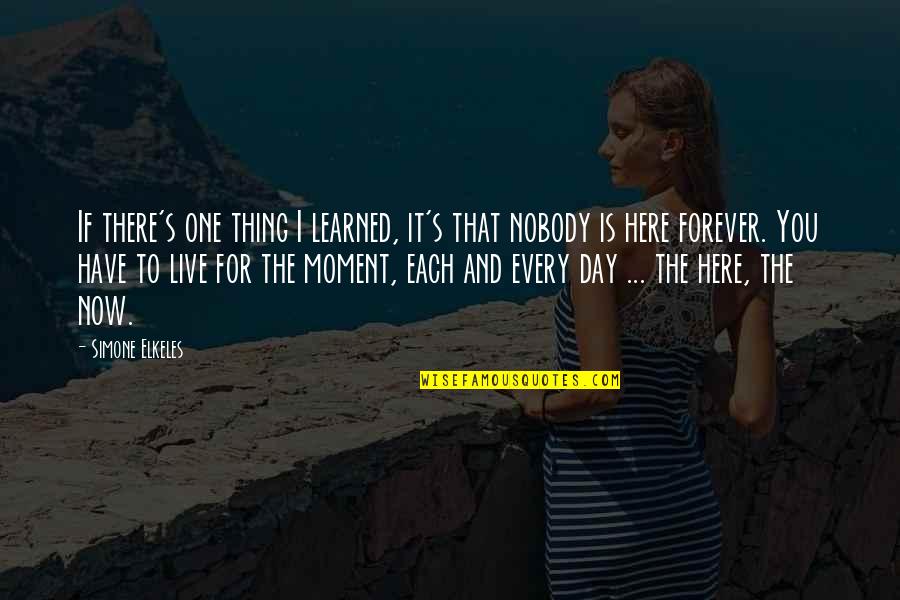 If there's one thing I learned, it's that nobody is here forever. You have to live for the moment, each and every day ... the here, the now. —
Simone Elkeles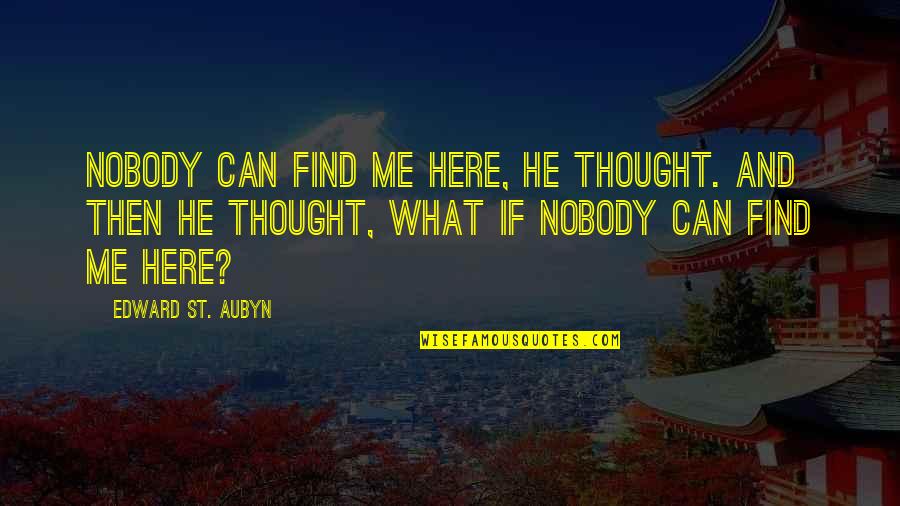 Nobody can find me here, he thought. And then he thought, what if nobody can find me here? —
Edward St. Aubyn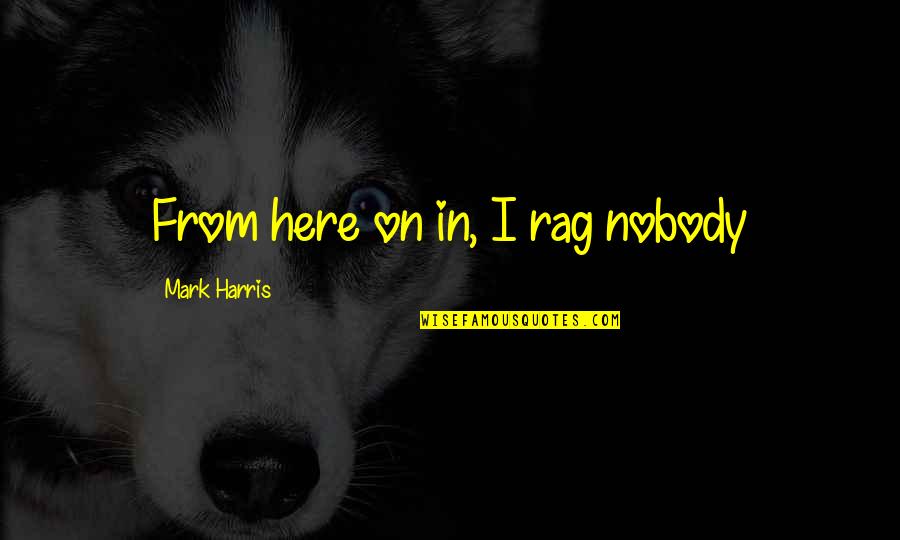 From here on in, I rag nobody —
Mark Harris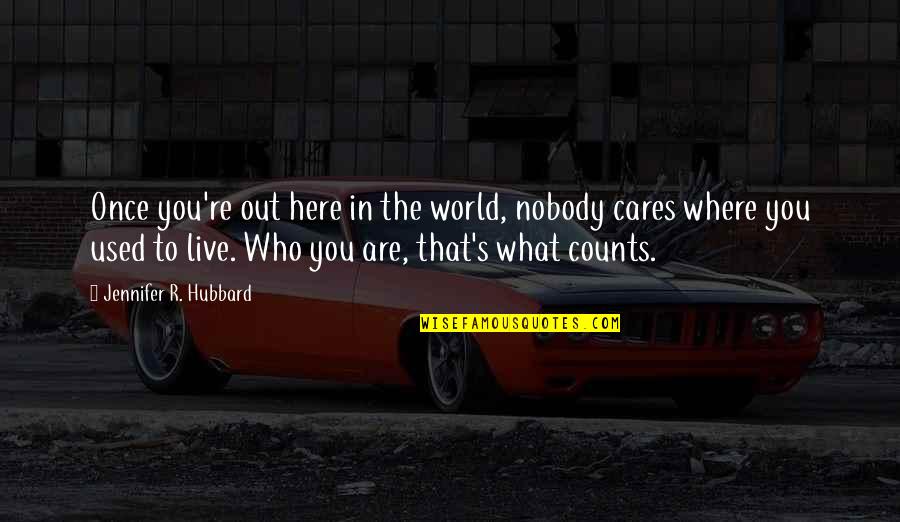 Once you're out here in the world, nobody cares where you used to live. Who you are, that's what counts. —
Jennifer R. Hubbard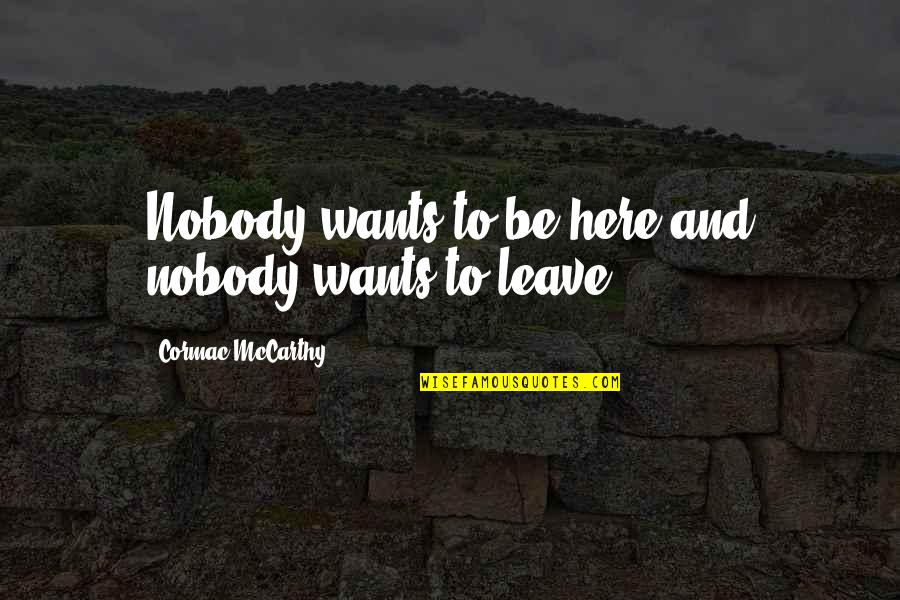 Nobody wants to be here and nobody wants to leave. —
Cormac McCarthy