No Edges Quotes
Collection of top 52 famous quotes about No Edges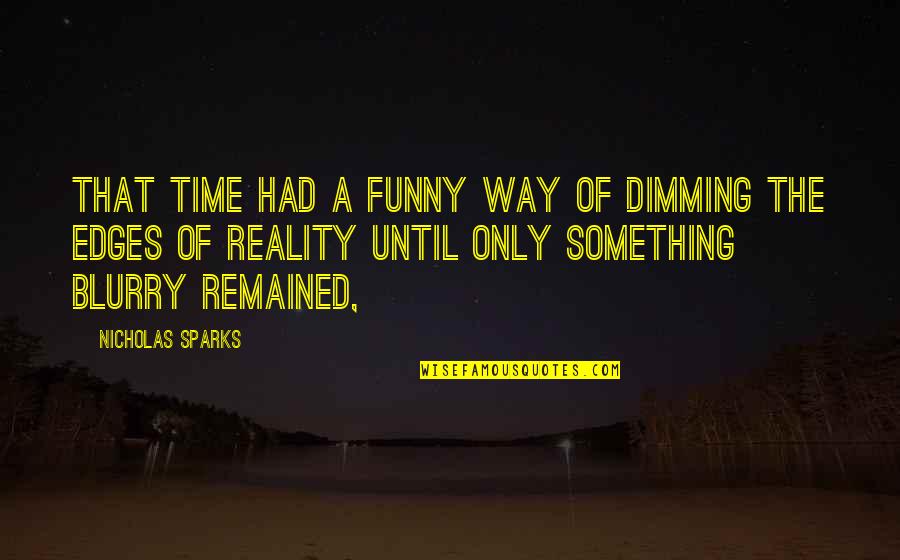 That time had a funny way of dimming the edges of reality until only something blurry remained,
—
Nicholas Sparks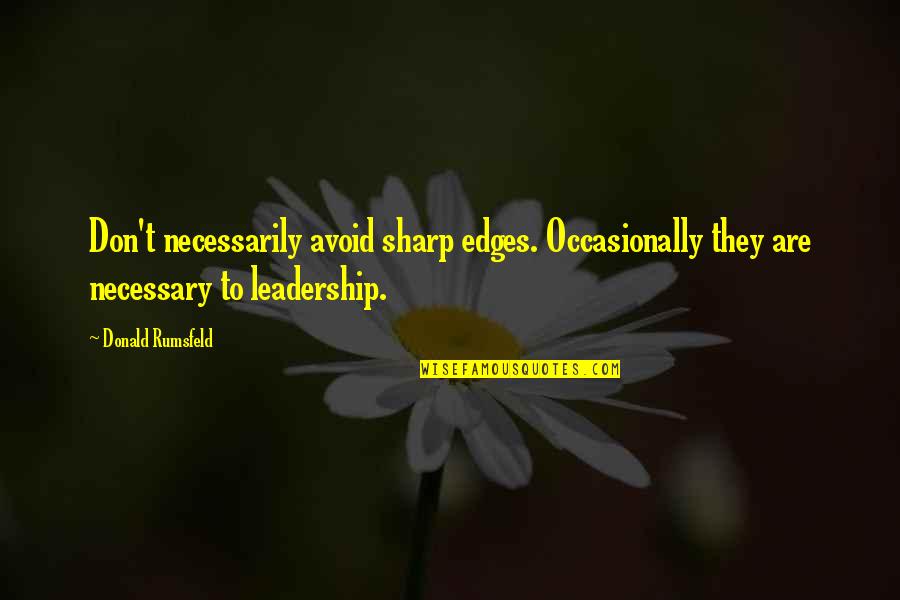 Don't necessarily avoid sharp edges. Occasionally they are necessary to leadership.
—
Donald Rumsfeld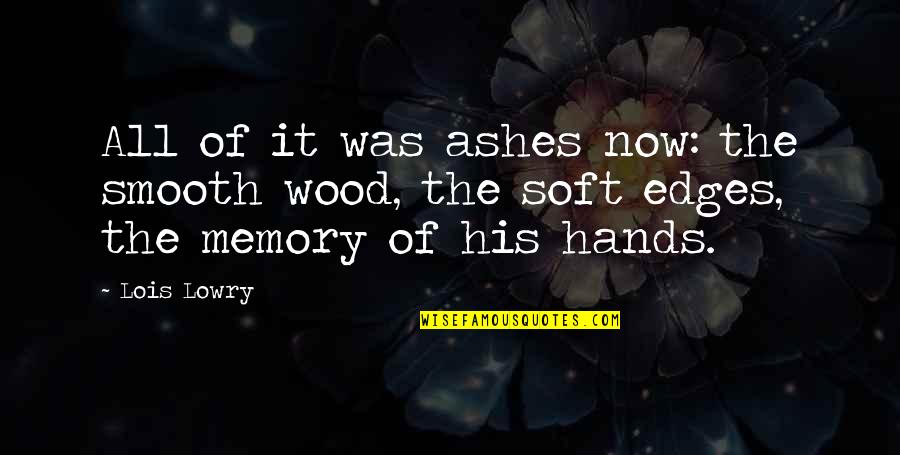 All of it was ashes now: the smooth wood, the soft edges, the memory of his hands.
—
Lois Lowry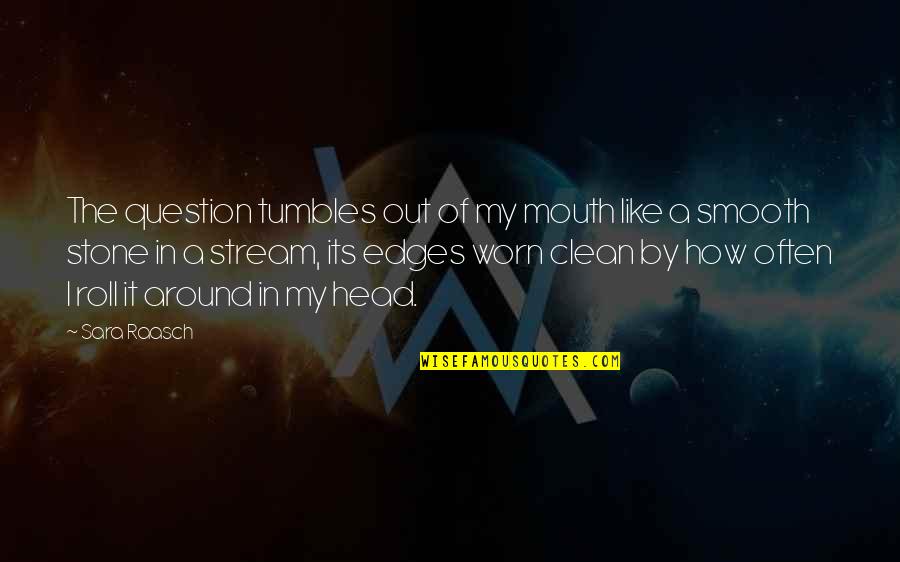 The question tumbles out of my mouth like a smooth stone in a stream, its edges worn clean by how often I roll it around in my head.
—
Sara Raasch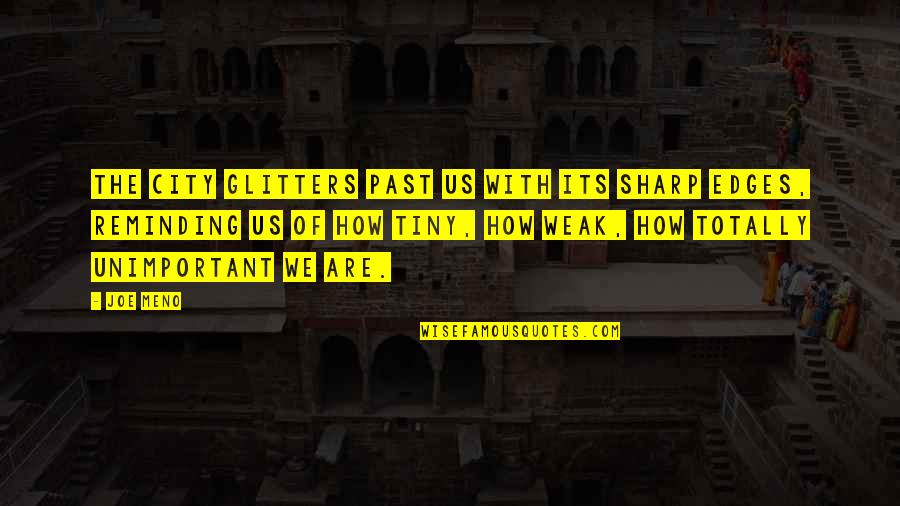 The city glitters past us with its sharp edges, reminding us of how tiny, how weak, how totally unimportant we are.
—
Joe Meno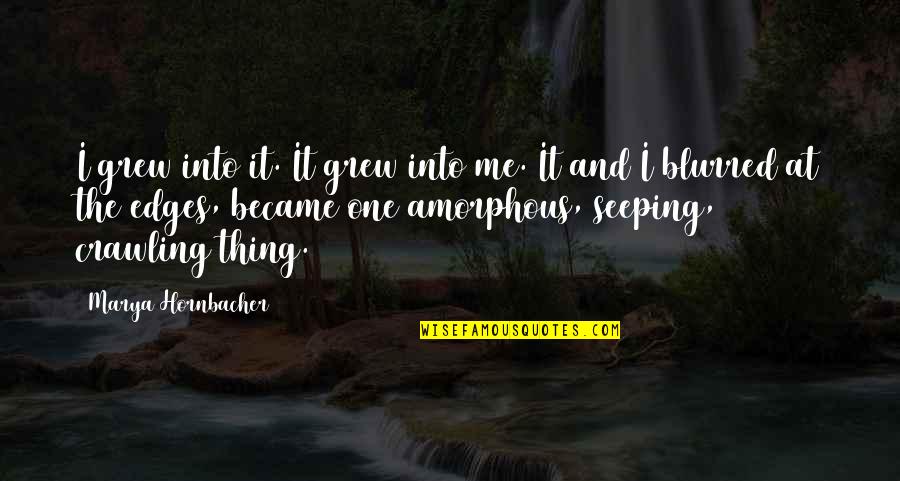 I grew into it. It grew into me. It and I blurred at the edges, became one amorphous, seeping, crawling thing.
—
Marya Hornbacher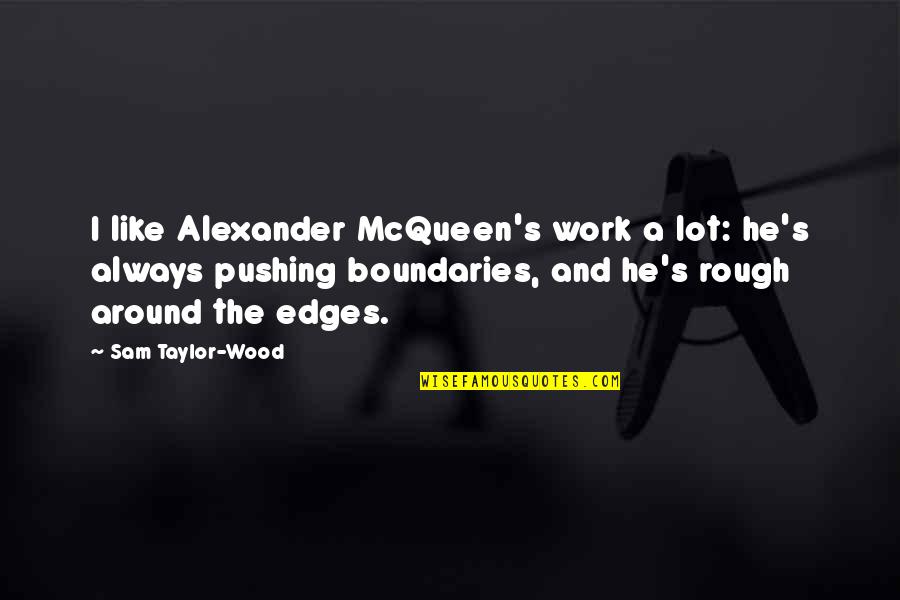 I like Alexander McQueen's work a lot: he's always pushing boundaries, and he's rough around the edges.
—
Sam Taylor-Wood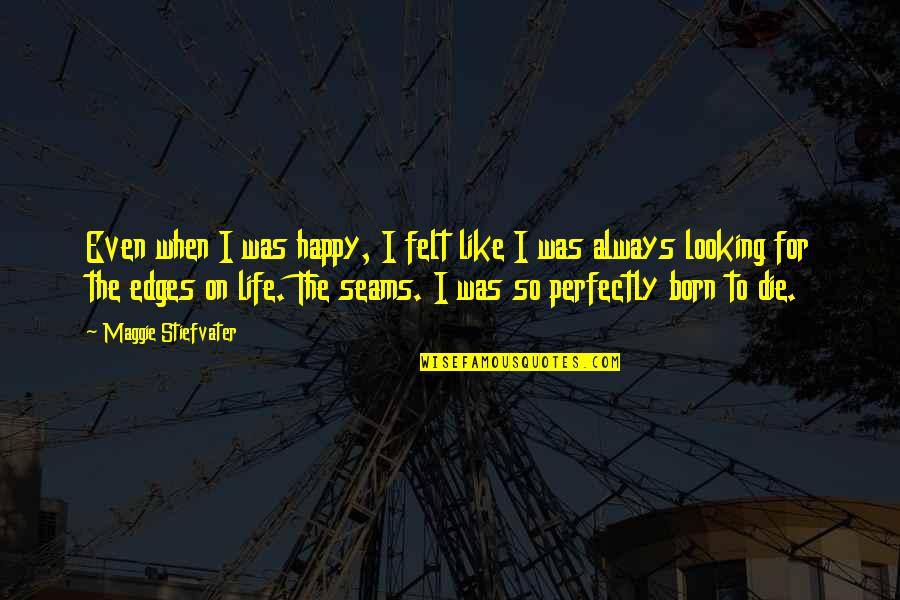 Even when I was happy, I felt like I was always looking for the edges on life. The seams. I was so perfectly born to die.
—
Maggie Stiefvater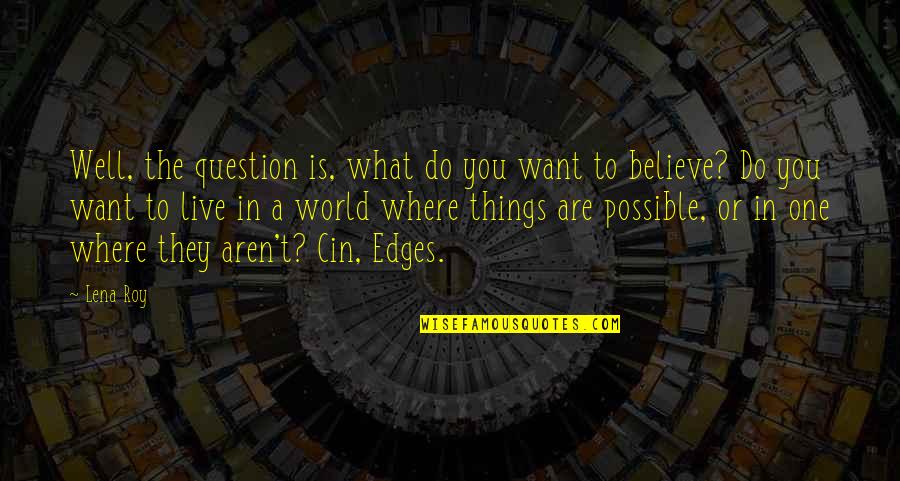 Well, the question is, what do you want to believe? Do you want to live in a world where things are possible, or in one where they aren't? Cin, Edges.
—
Lena Roy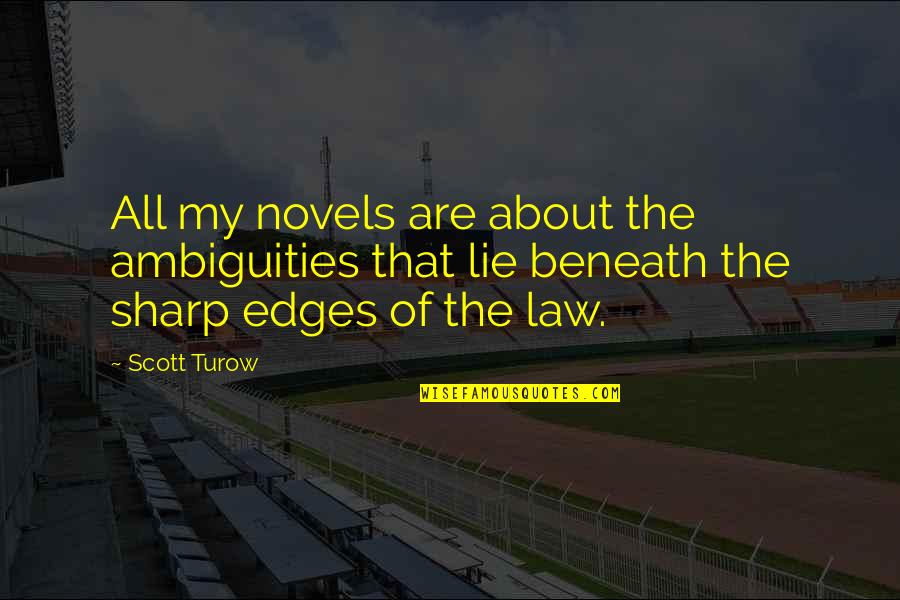 All my novels are about the ambiguities that lie beneath the sharp edges of the law.
—
Scott Turow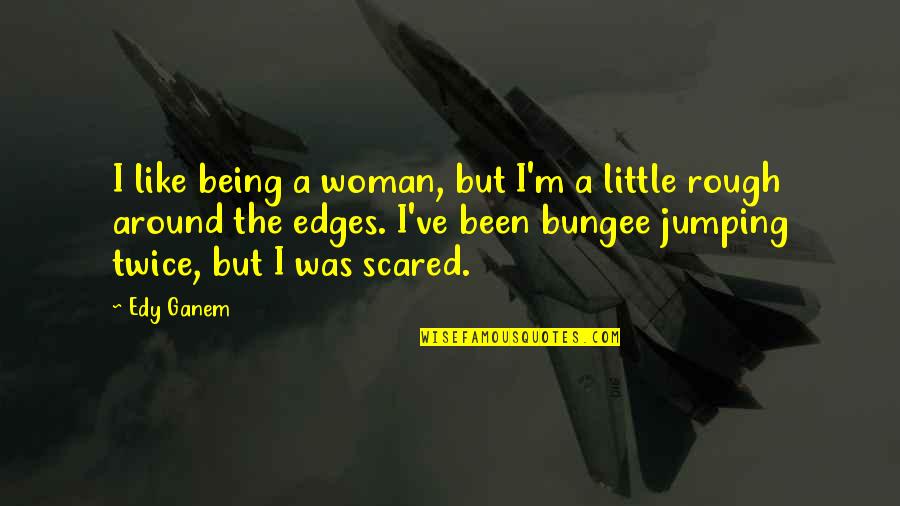 I like being a woman, but I'm a little rough around the edges. I've been bungee jumping twice, but I was scared.
—
Edy Ganem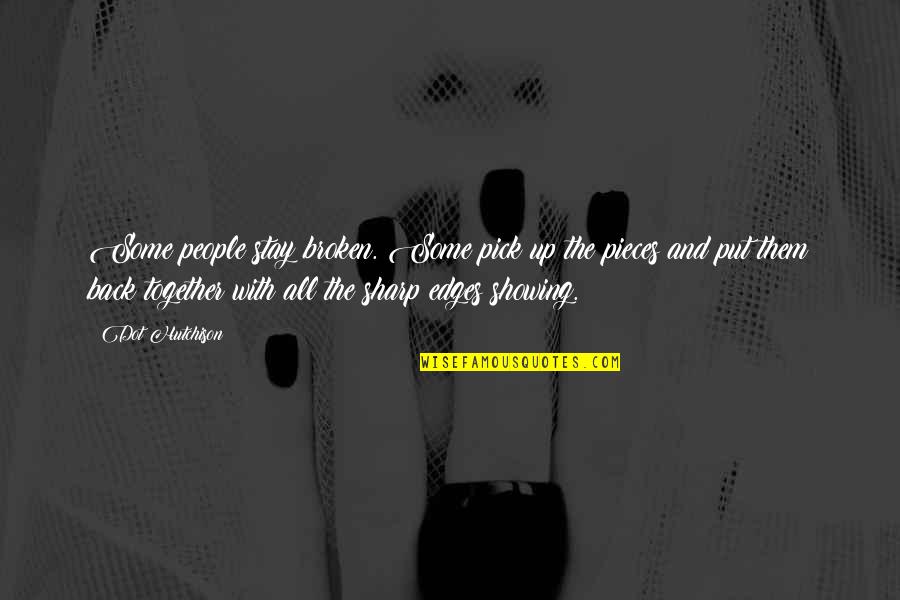 Some people stay broken. Some pick up the pieces and put them back together with all the sharp edges showing.
—
Dot Hutchison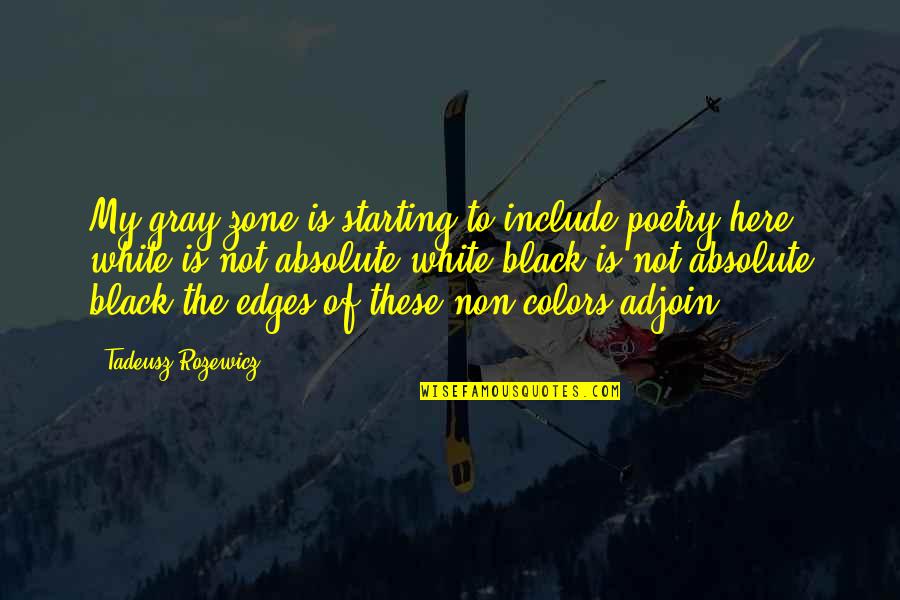 My gray zone is starting to include poetry here white is not absolute white black is not absolute black the edges of these non-colors adjoin
—
Tadeusz Rozewicz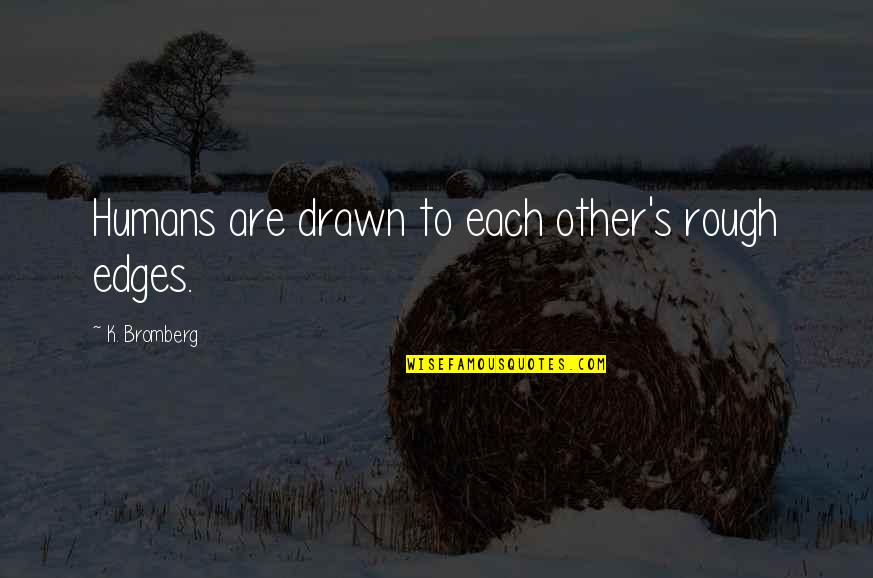 Humans are drawn to each other's rough edges.
—
K. Bromberg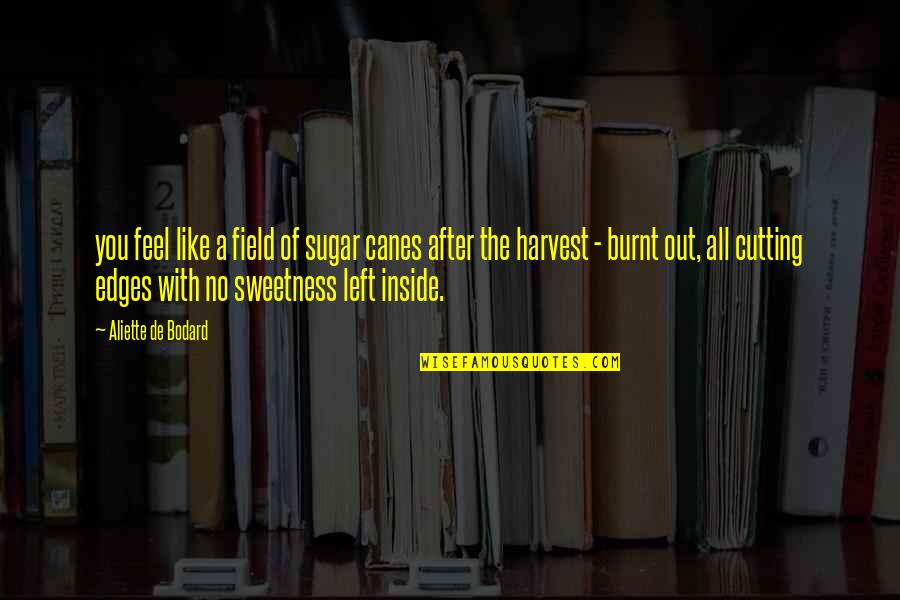 you feel like a field of sugar canes after the harvest - burnt out, all cutting edges with no sweetness left inside.
—
Aliette De Bodard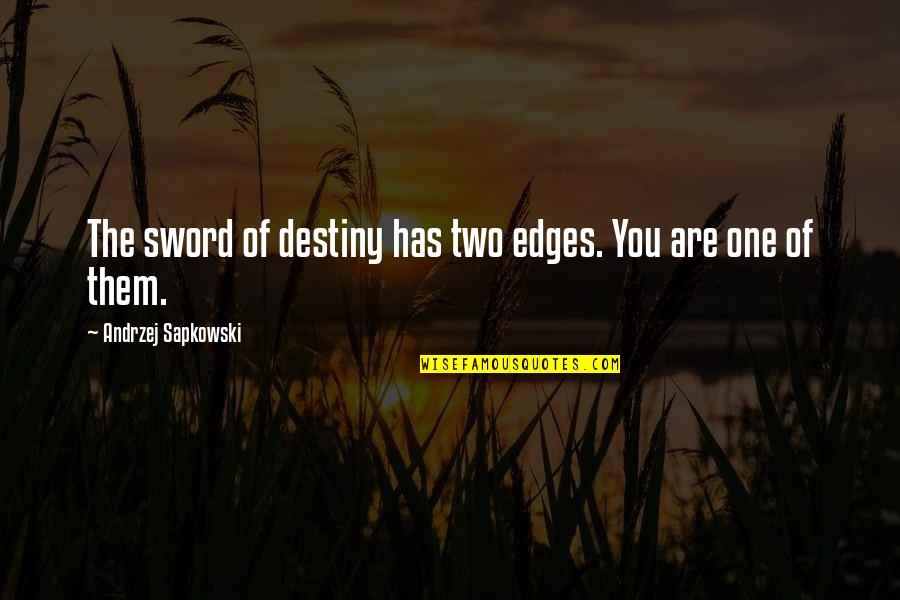 The sword of destiny has two edges. You are one of them. —
Andrzej Sapkowski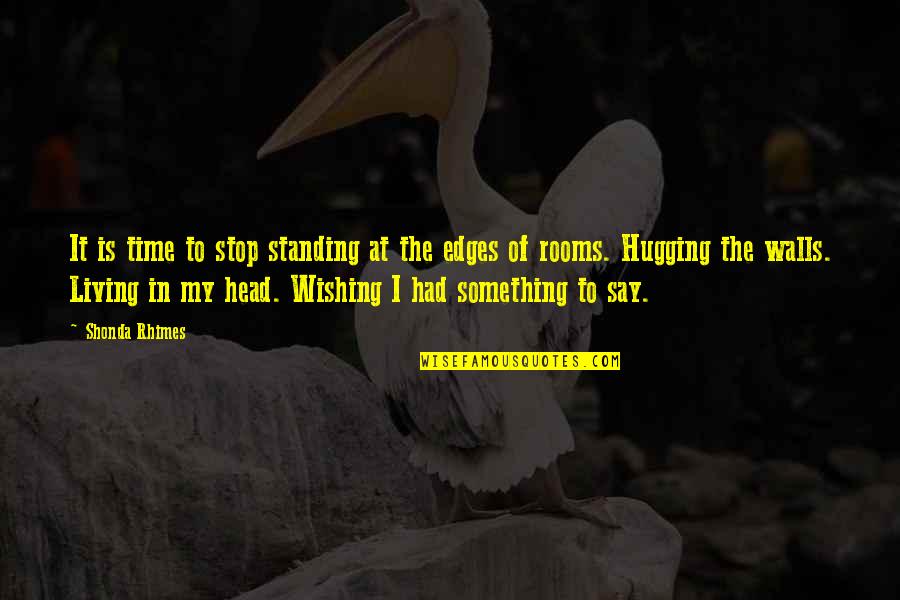 It is time to stop standing at the edges of rooms. Hugging the walls. Living in my head. Wishing I had something to say. —
Shonda Rhimes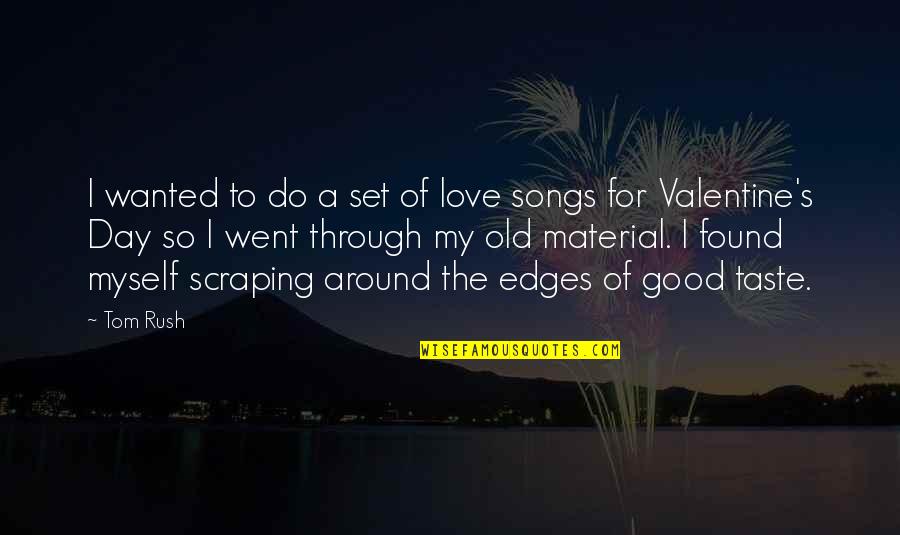 I wanted to do a set of love songs for Valentine's Day so I went through my old material. I found myself scraping around the edges of good taste. —
Tom Rush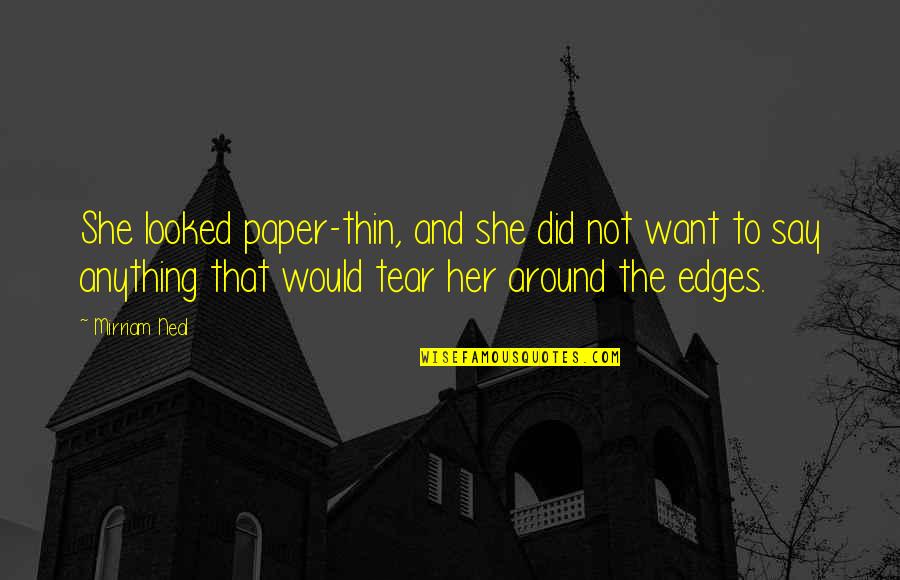 She looked paper-thin, and she did not want to say anything that would tear her around the edges. —
Mirriam Neal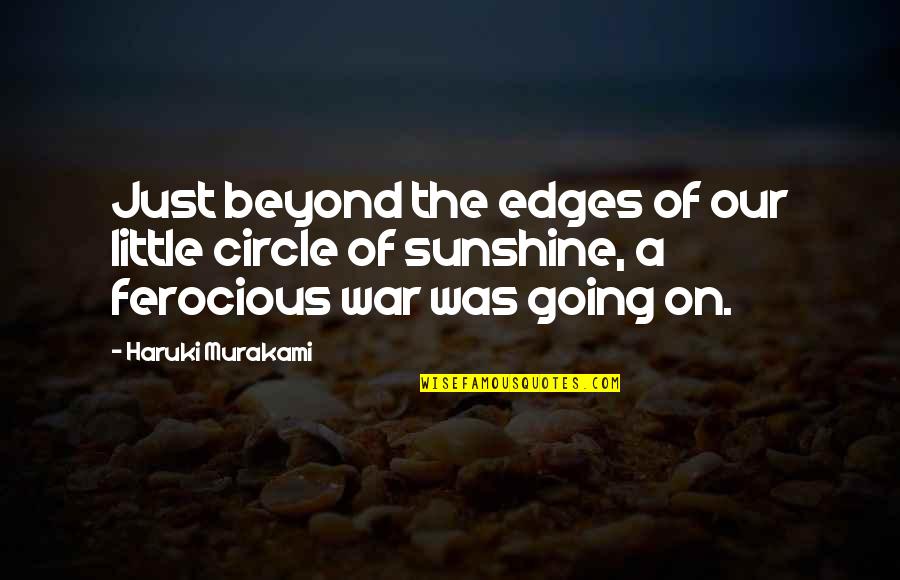 Just beyond the edges of our little circle of sunshine, a ferocious war was going on. —
Haruki Murakami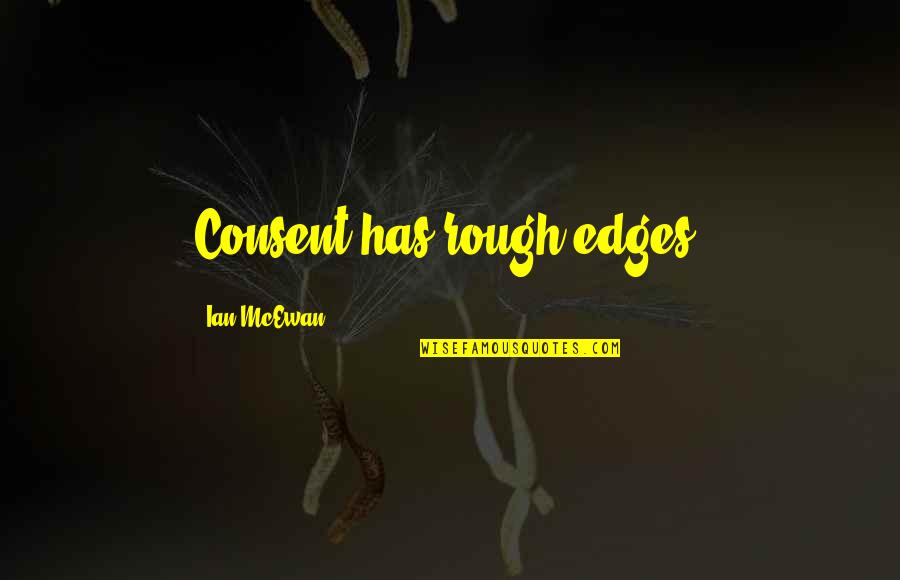 Consent has rough edges. —
Ian McEwan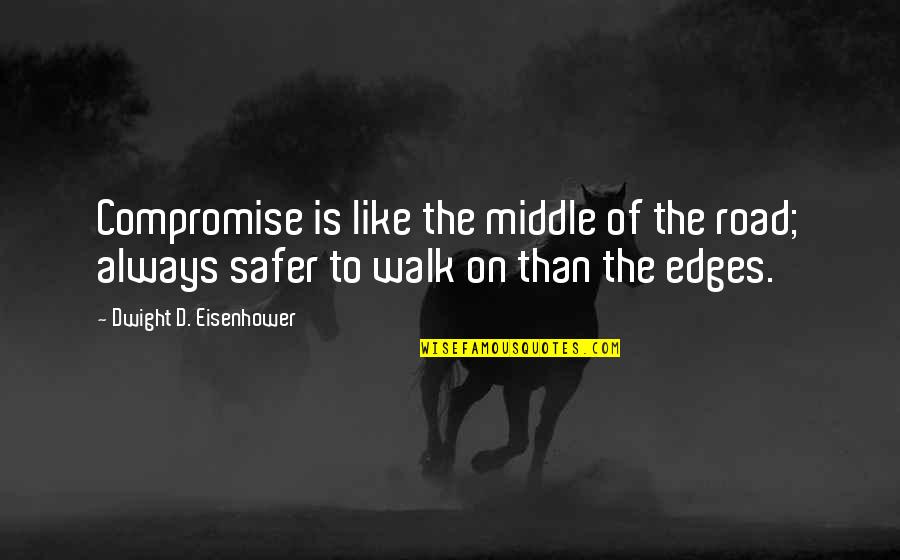 Compromise is like the middle of the road; always safer to walk on than the edges. —
Dwight D. Eisenhower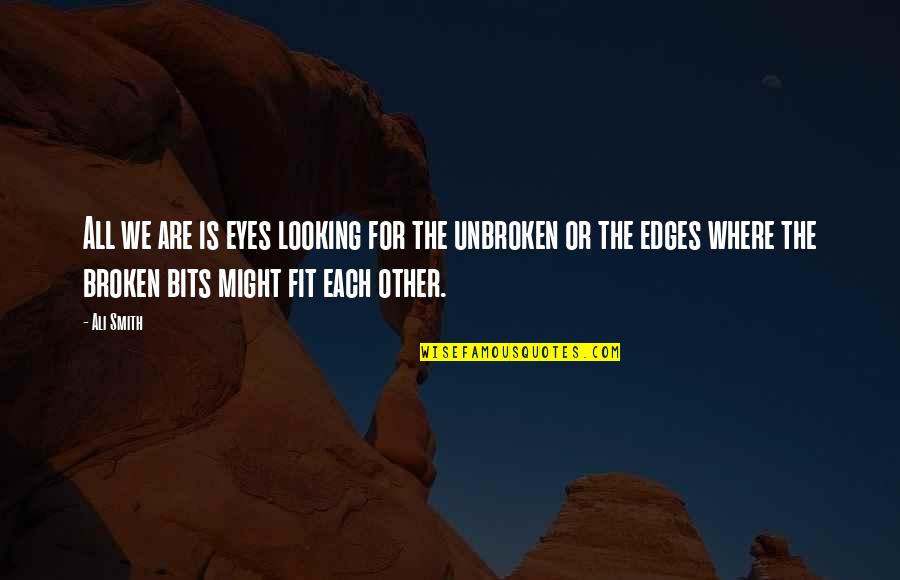 All we are is eyes looking for the unbroken or the edges where the broken bits might fit each other. —
Ali Smith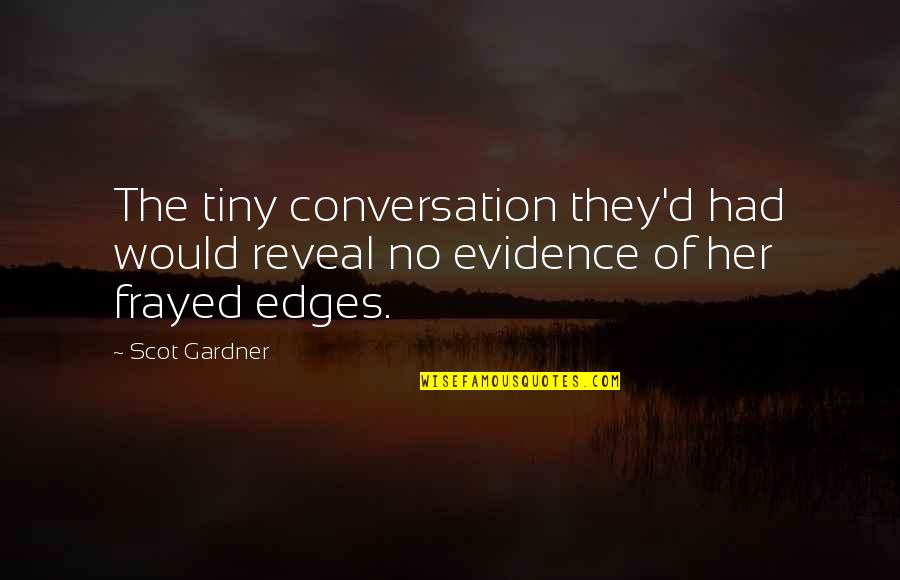 The tiny conversation they'd had would reveal no evidence of her frayed edges. —
Scot Gardner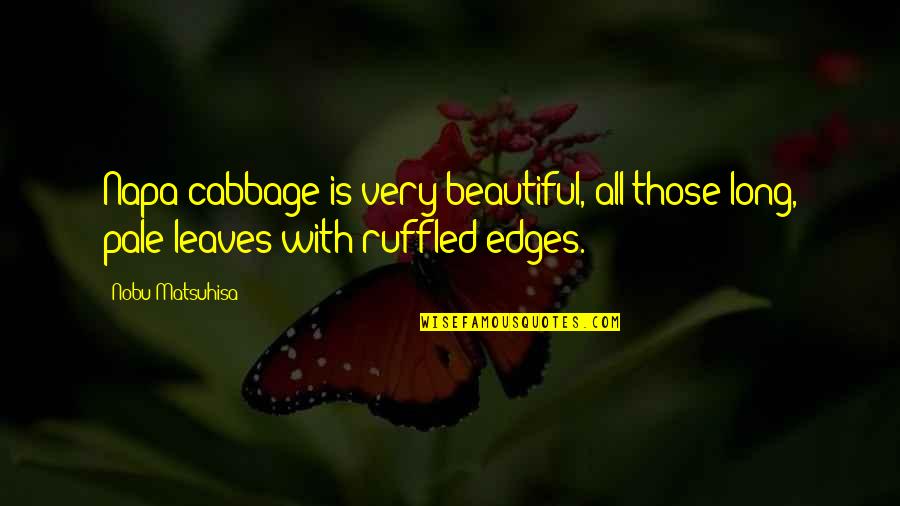 Napa cabbage is very beautiful, all those long, pale leaves with ruffled edges. —
Nobu Matsuhisa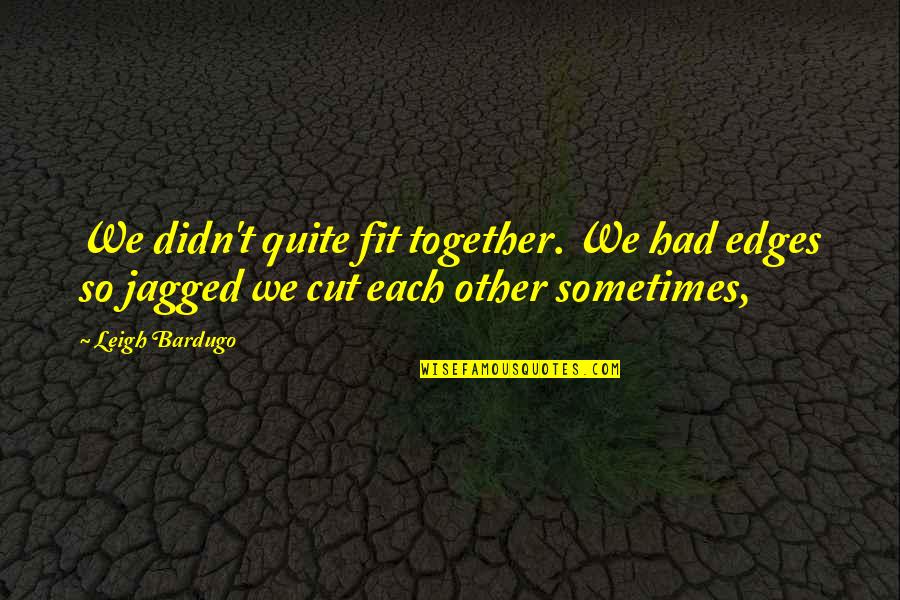 We didn't quite fit together. We had edges so jagged we cut each other sometimes, —
Leigh Bardugo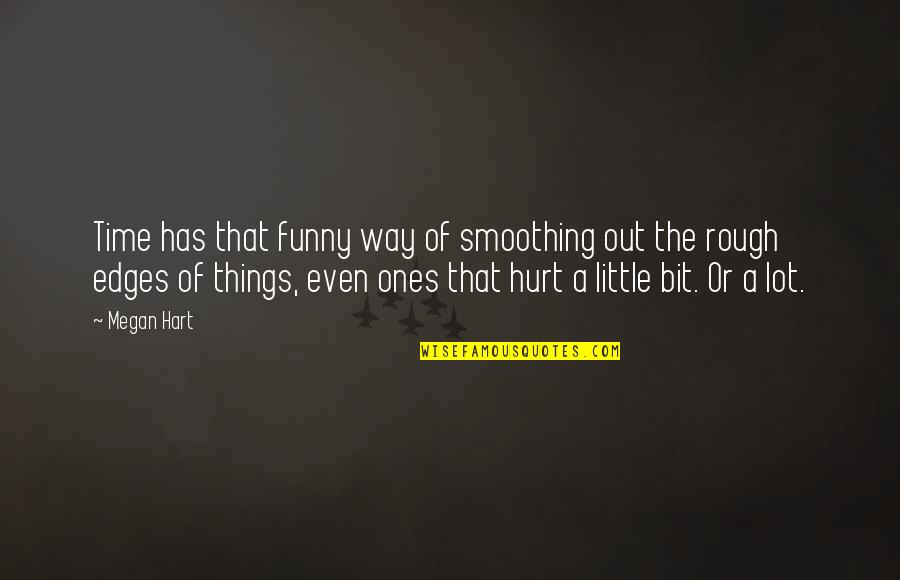 Time has that funny way of smoothing out the rough edges of things, even ones that hurt a little bit. Or a lot. —
Megan Hart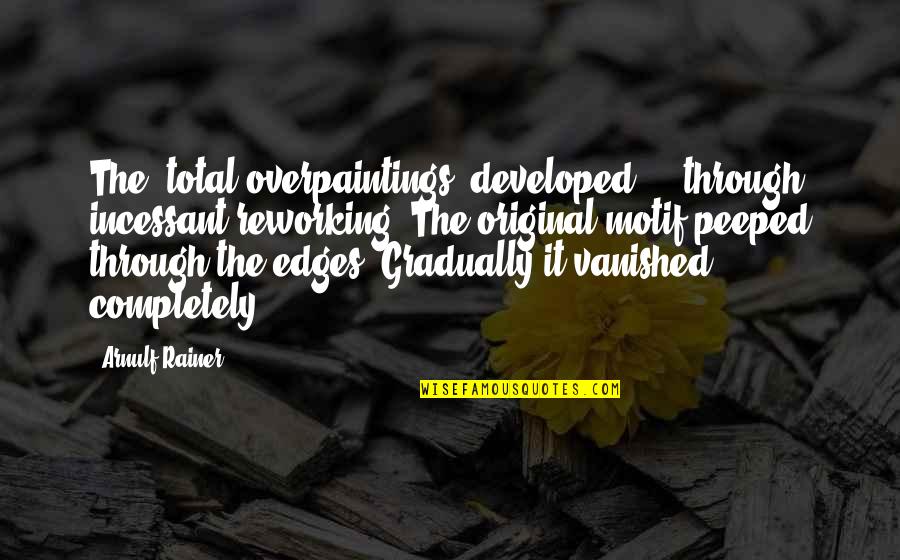 The 'total overpaintings' developed ... through incessant reworking. The original motif peeped through the edges. Gradually it vanished completely. —
Arnulf Rainer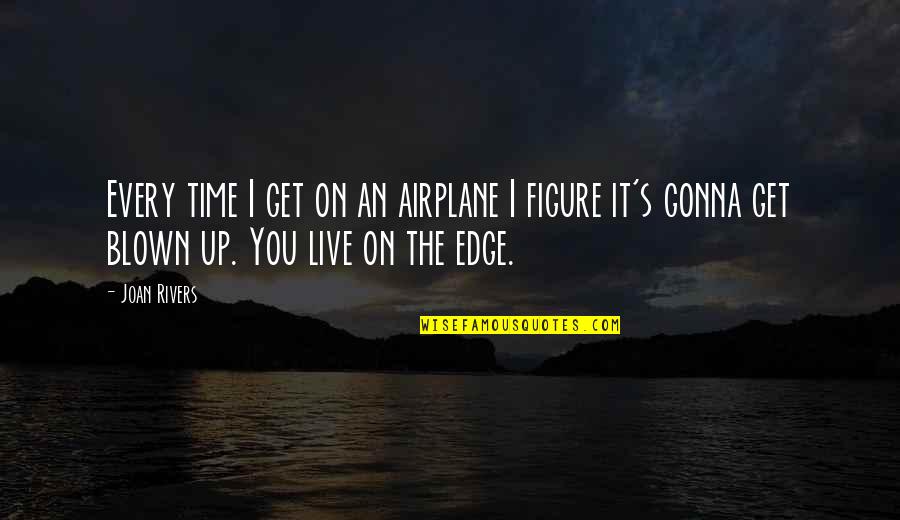 Every time I get on an airplane I figure it's gonna get blown up. You live on the edge. —
Joan Rivers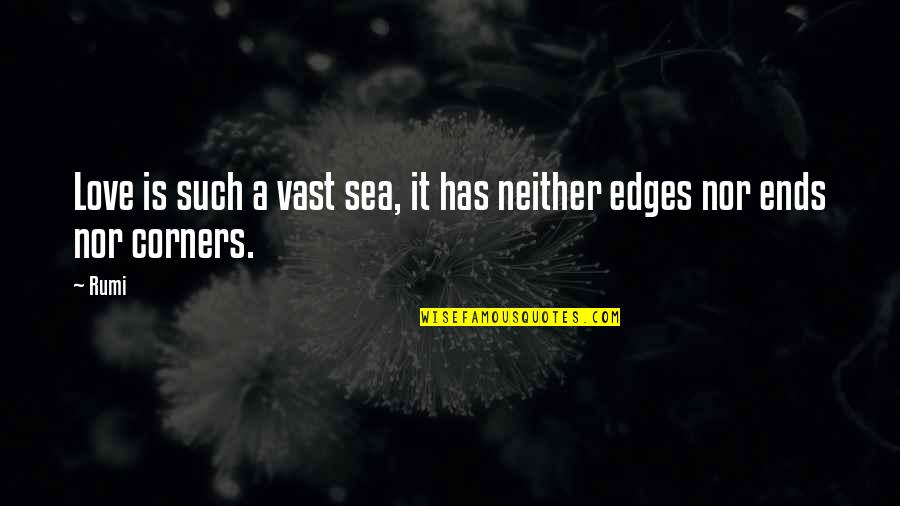 Love is such a vast sea, it has neither edges nor ends nor corners. —
Rumi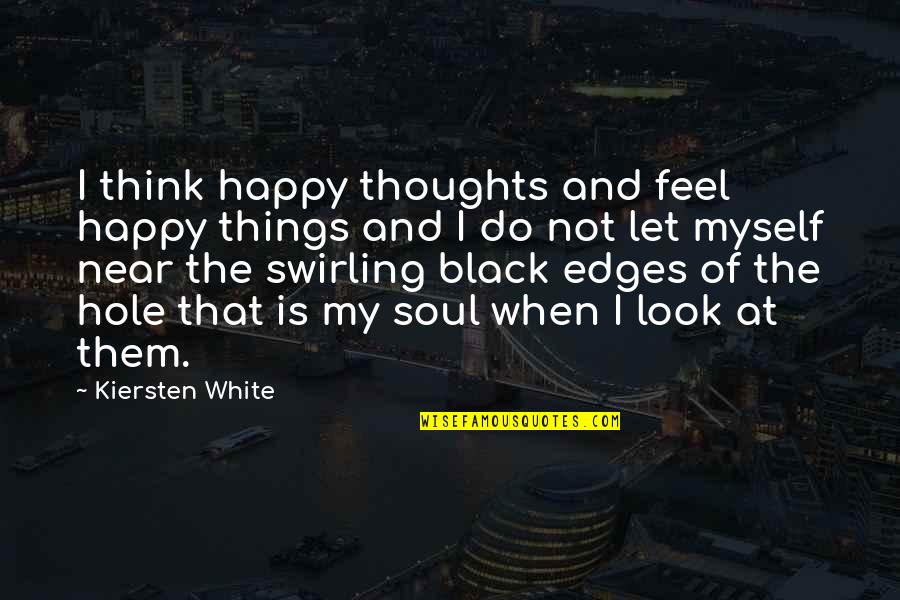 I think happy thoughts and feel happy things and I do not let myself near the swirling black edges of the hole that is my soul when I look at them. —
Kiersten White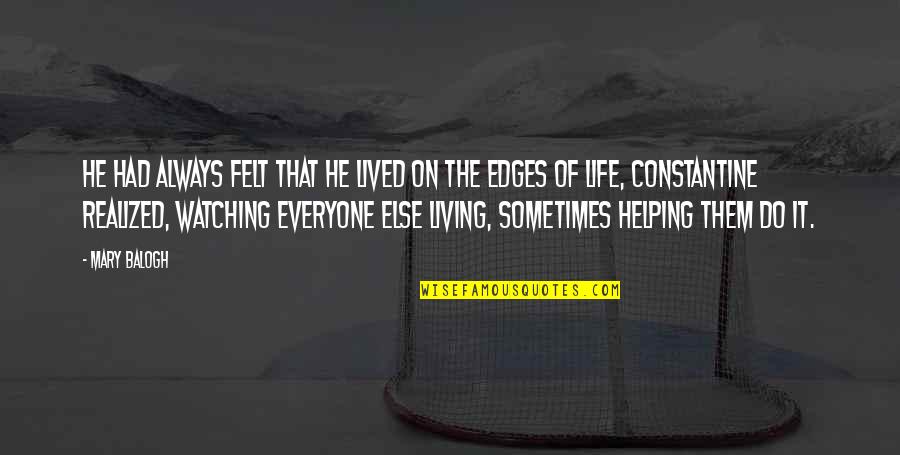 He had always felt that he lived on the edges of life, Constantine realized, watching everyone else living, sometimes helping them do it. —
Mary Balogh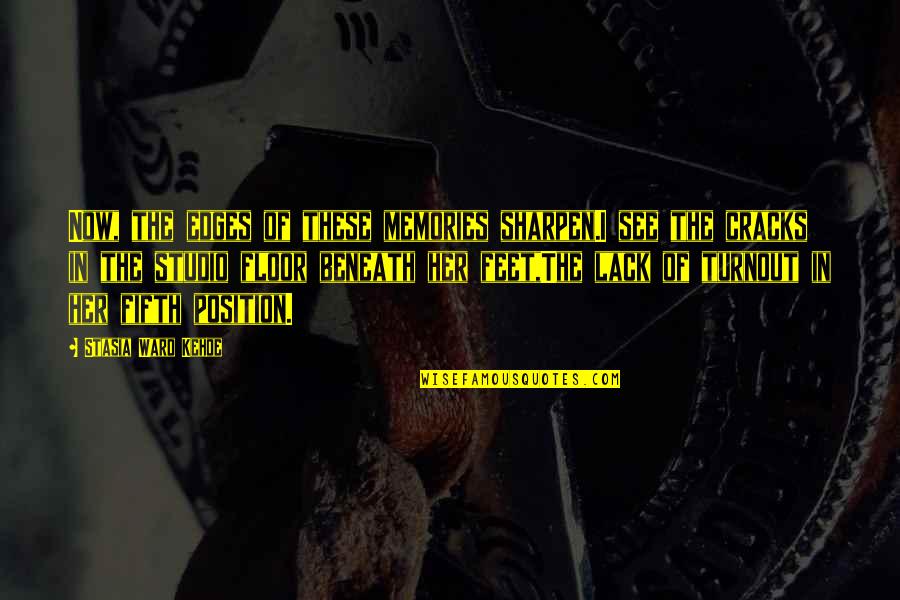 Now, the edges of these memories sharpen.
I see the cracks in the studio floor beneath her feet,
The lack of turnout in her fifth position. —
Stasia Ward Kehoe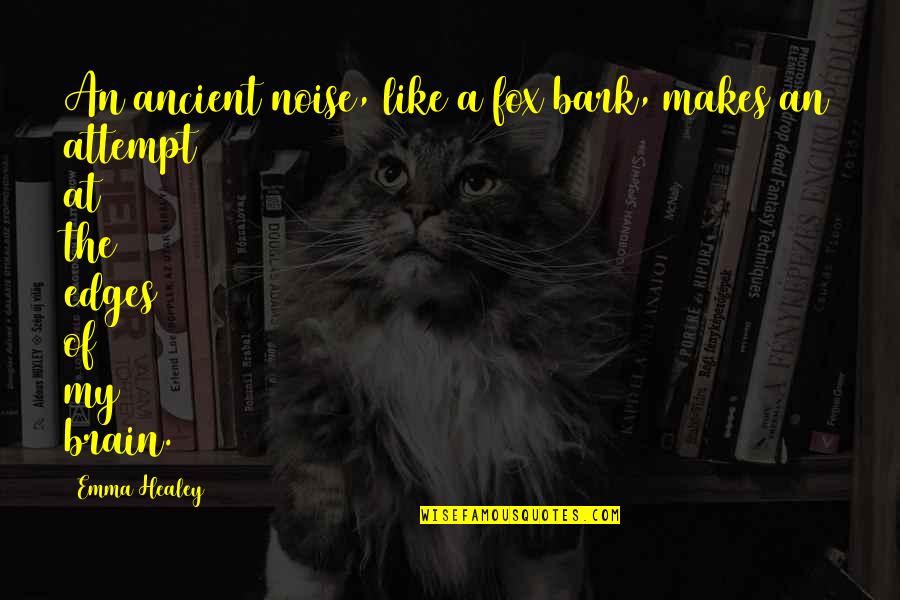 An ancient noise, like a fox bark, makes an attempt at the edges of my brain. —
Emma Healey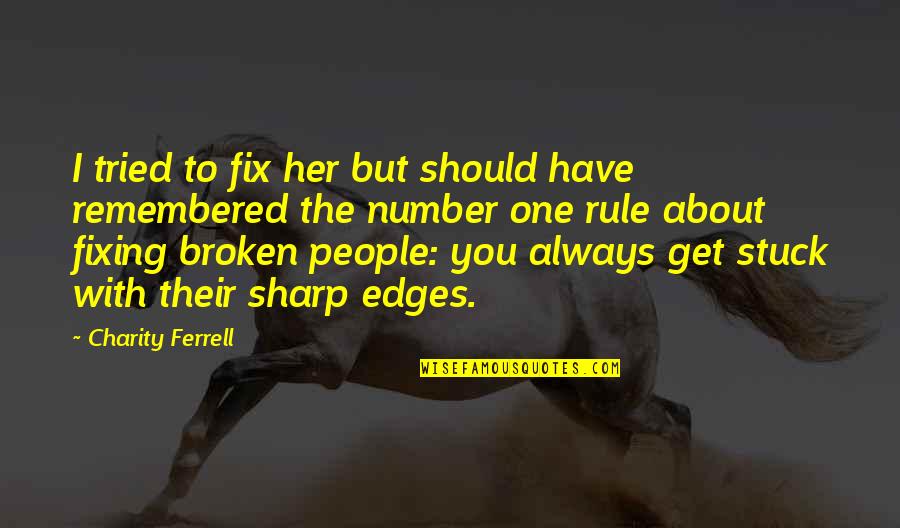 I tried to fix her but should have remembered the number one rule about fixing broken people: you always get stuck with their sharp edges. —
Charity Ferrell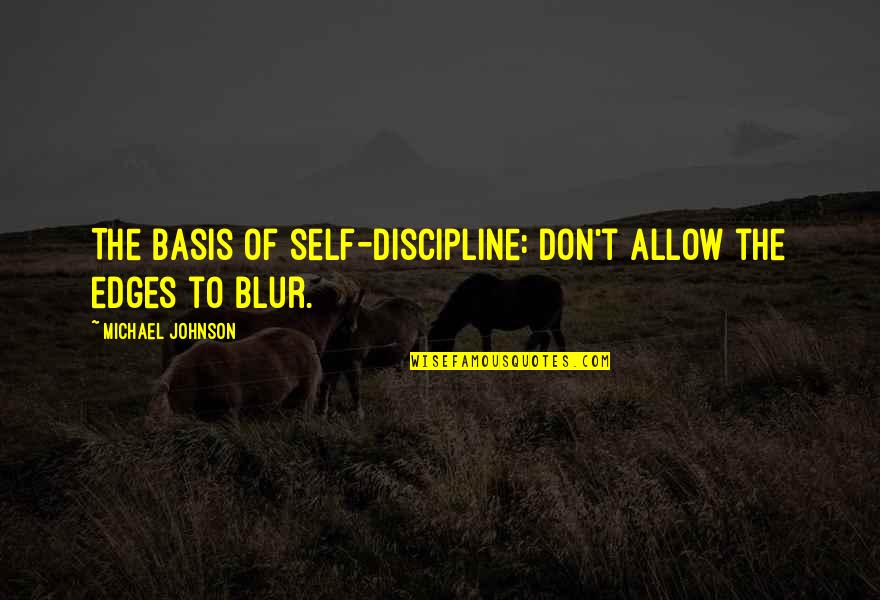 The basis of self-discipline: Don't allow the edges to blur. —
Michael Johnson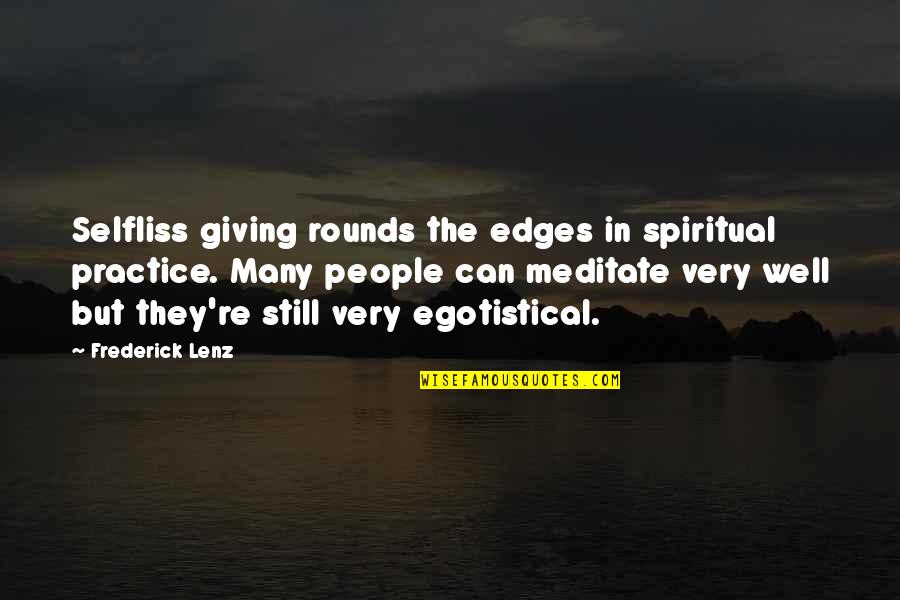 Selfliss giving rounds the edges in spiritual practice. Many people can meditate very well but they're still very egotistical. —
Frederick Lenz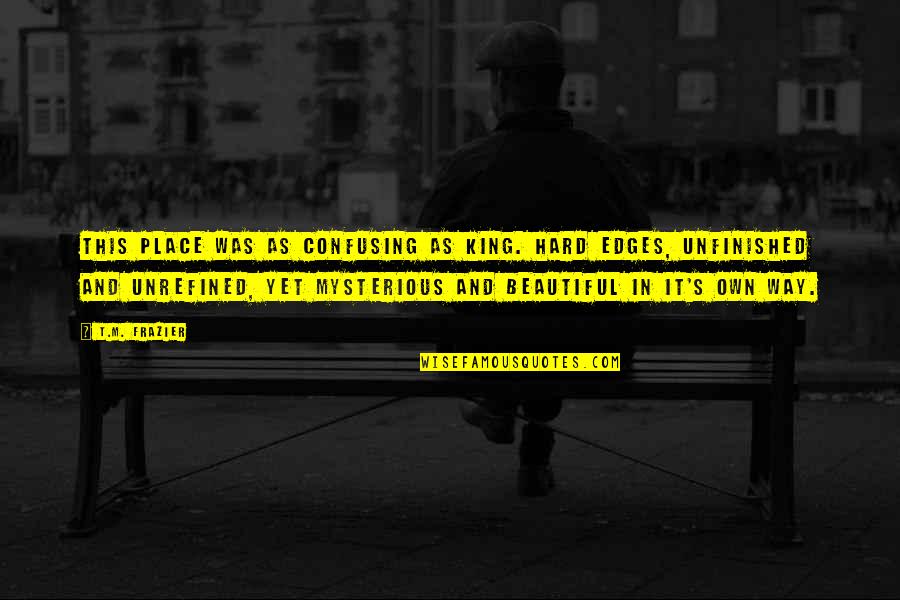 This place was as confusing as King. Hard edges, unfinished and unrefined, yet mysterious and beautiful in it's own way. —
T.M. Frazier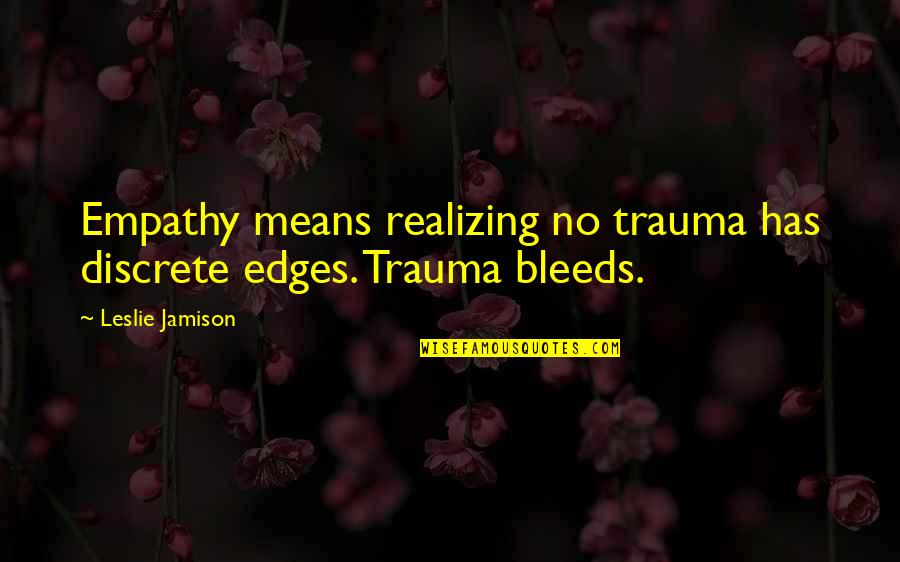 Empathy means realizing no trauma has discrete edges. Trauma bleeds. —
Leslie Jamison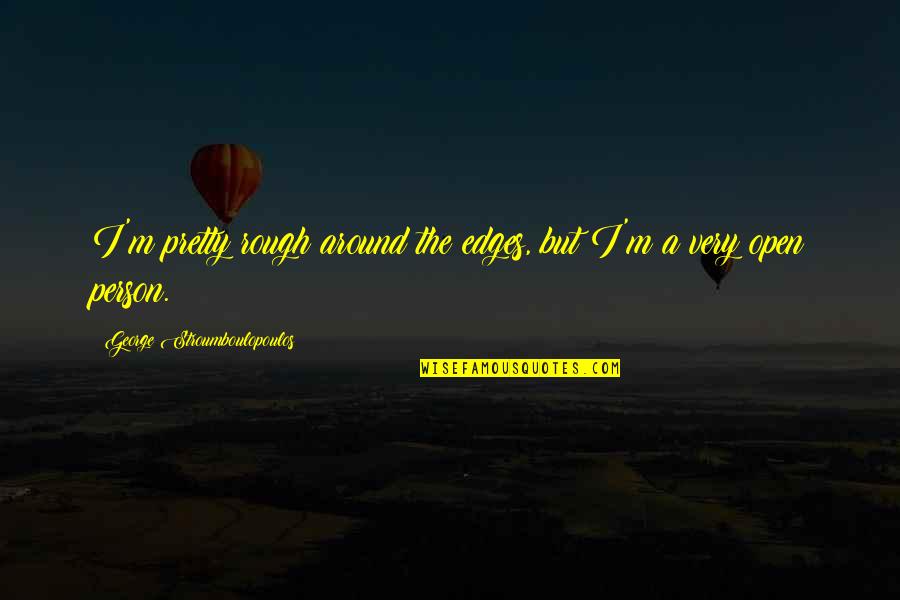 I'm pretty rough around the edges, but I'm a very open person. —
George Stroumboulopoulos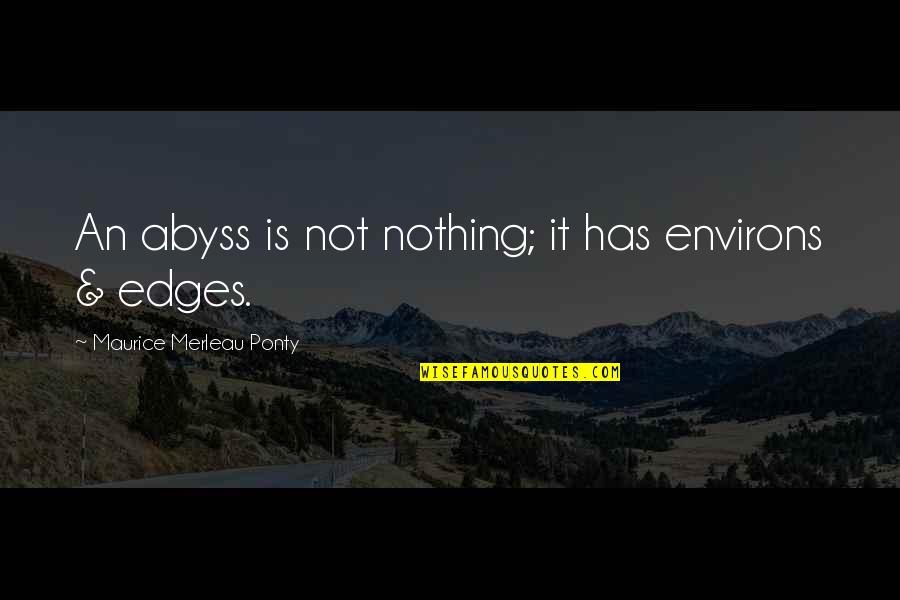 An abyss is not nothing; it has environs & edges. —
Maurice Merleau Ponty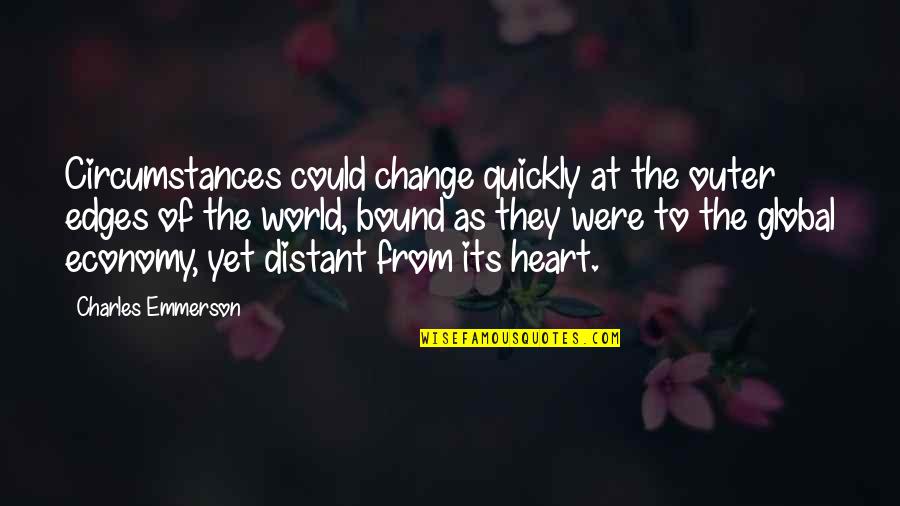 Circumstances could change quickly at the outer edges of the world, bound as they were to the global economy, yet distant from its heart. —
Charles Emmerson
How close people could be to us when they had gone as far away as possible, to the edges of the map. How unforgettable. —
Paula McLain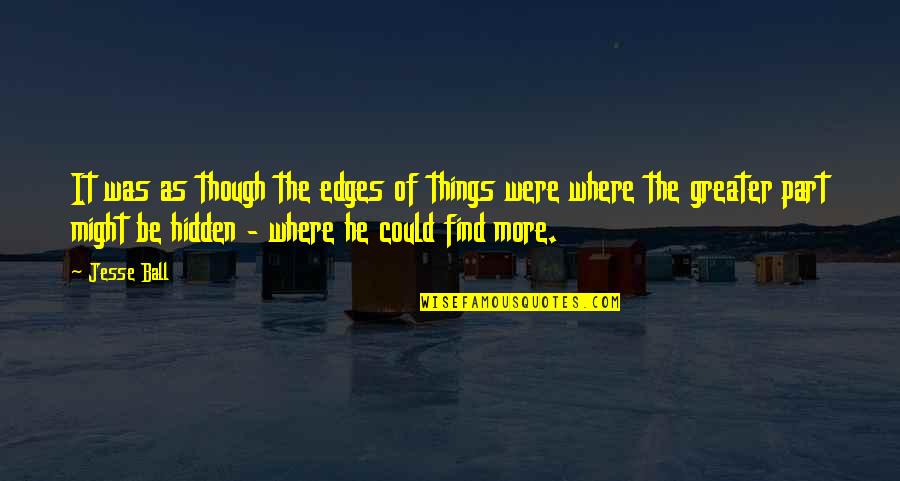 It was as though the edges of things were where the greater part might be hidden - where he could find more. —
Jesse Ball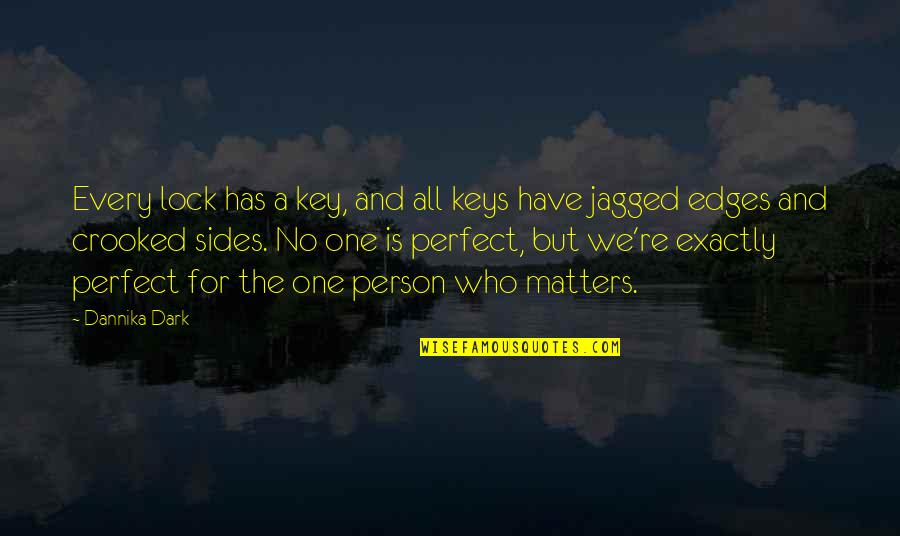 Every lock has a key, and all keys have jagged edges and crooked sides. No one is perfect, but we're exactly perfect for the one person who matters. —
Dannika Dark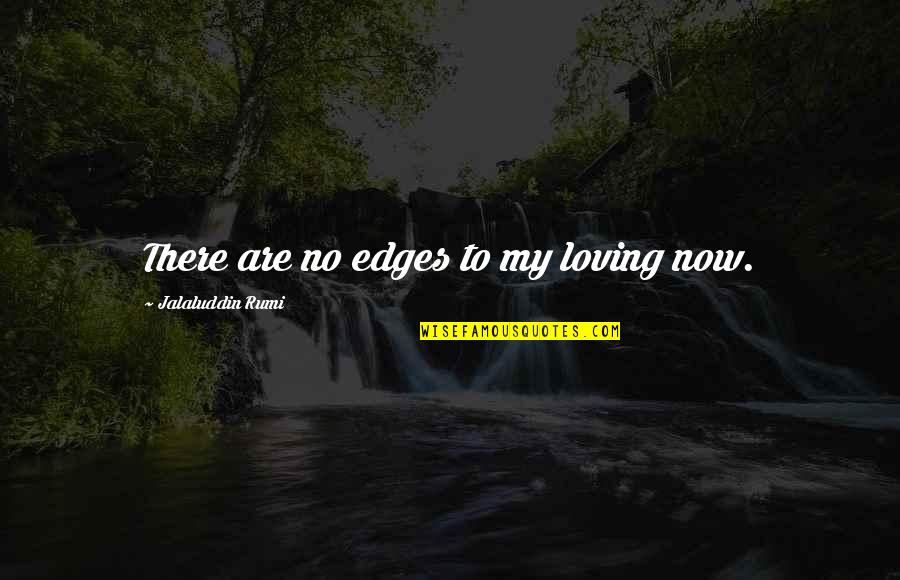 There are
no edges
to my loving now. —
Jalaluddin Rumi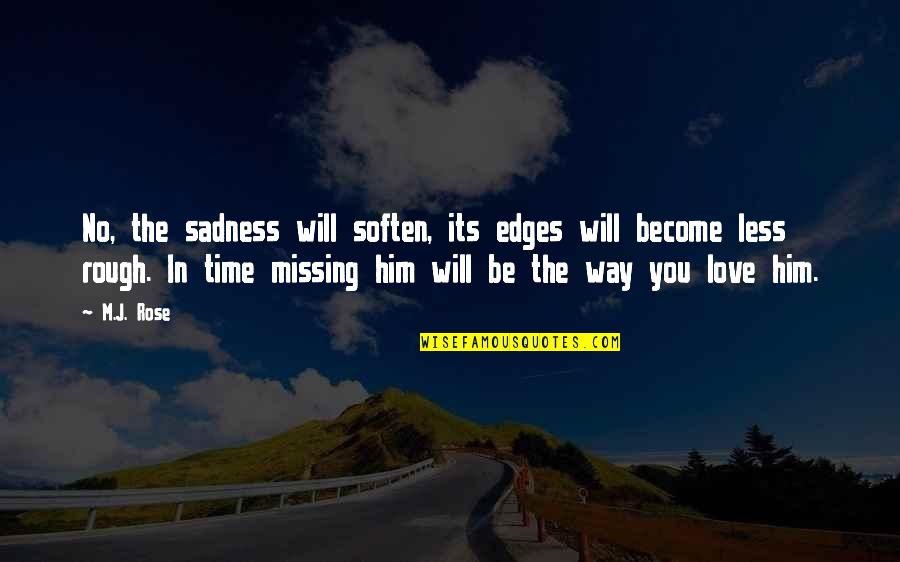 No, the sadness will soften, its edges will become less rough. In time missing him will be the way you love him. —
M.J. Rose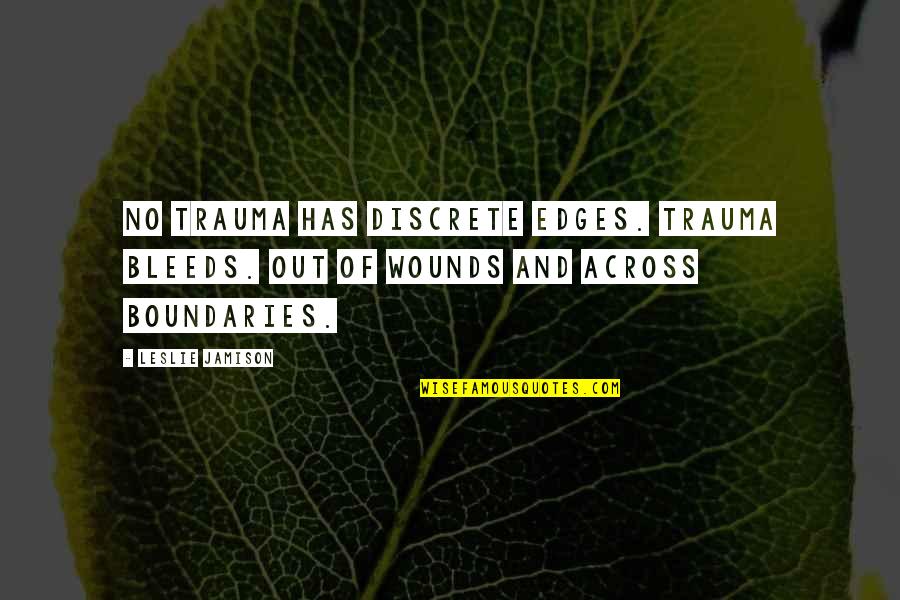 No trauma has discrete edges. Trauma bleeds. Out of wounds and across boundaries. —
Leslie Jamison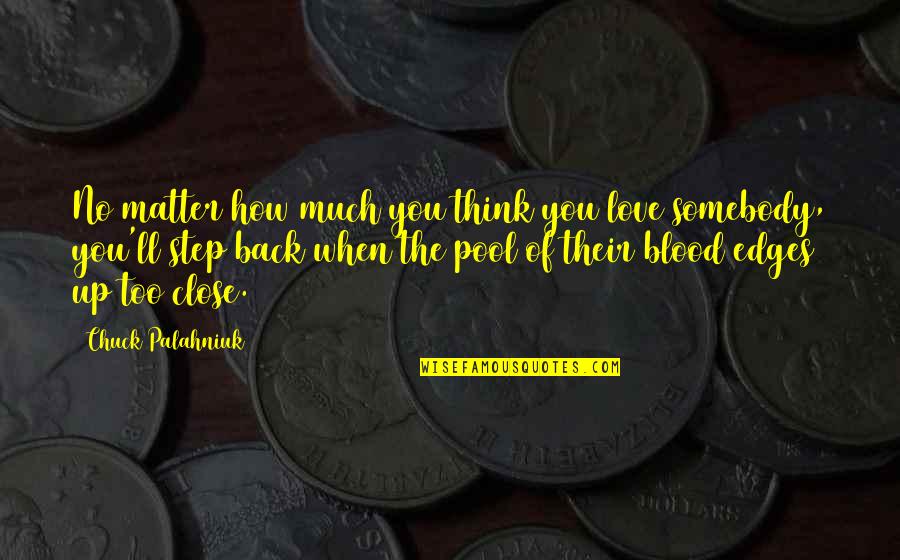 No matter how much you think you love somebody, you'll step back when the pool of their blood edges up too close. —
Chuck Palahniuk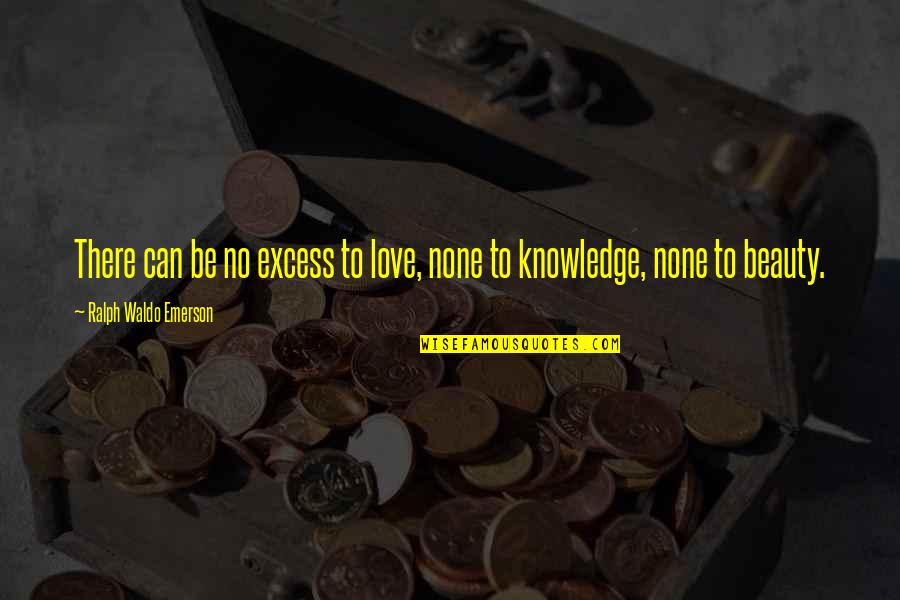 There can be no excess to love, none to knowledge, none to beauty. —
Ralph Waldo Emerson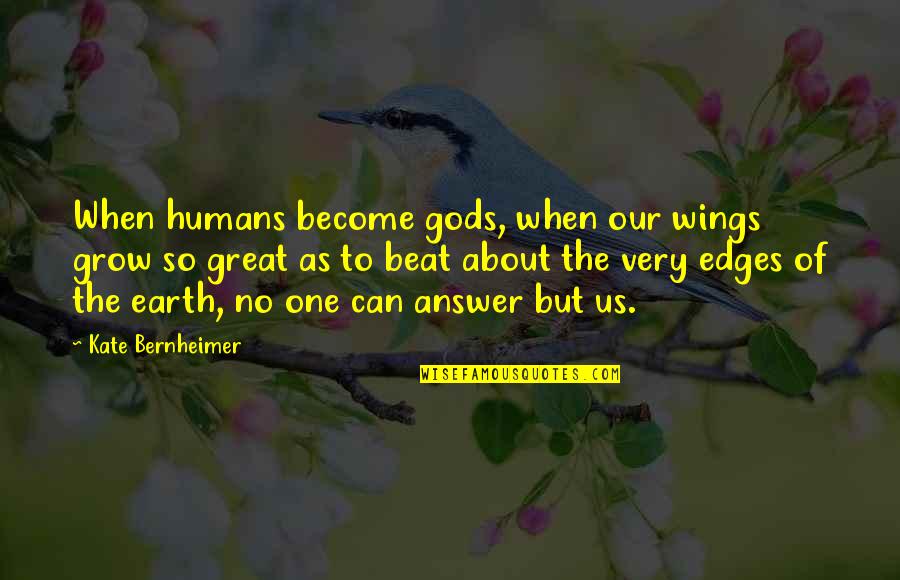 When humans become gods, when our wings grow so great as to beat about the very edges of the earth, no one can answer but us. —
Kate Bernheimer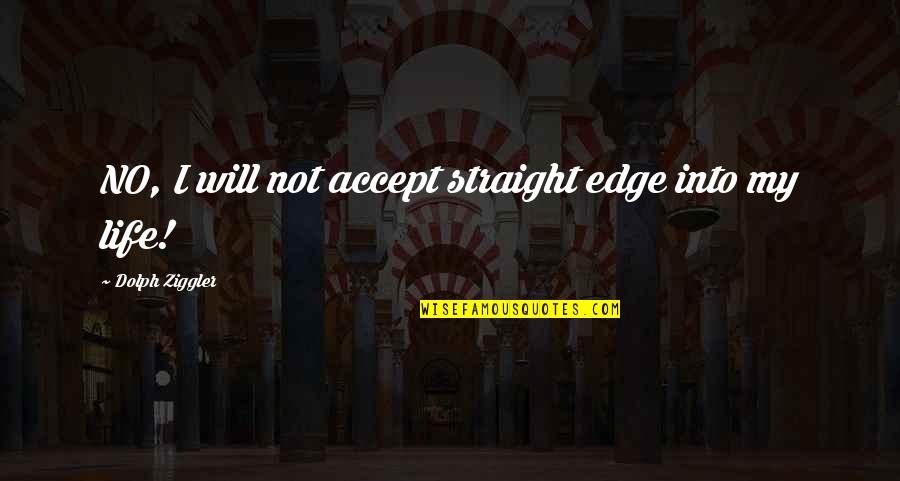 NO, I will not accept straight edge into my life! —
Dolph Ziggler