Night Prayer Quotes
Collection of top 31 famous quotes about Night Prayer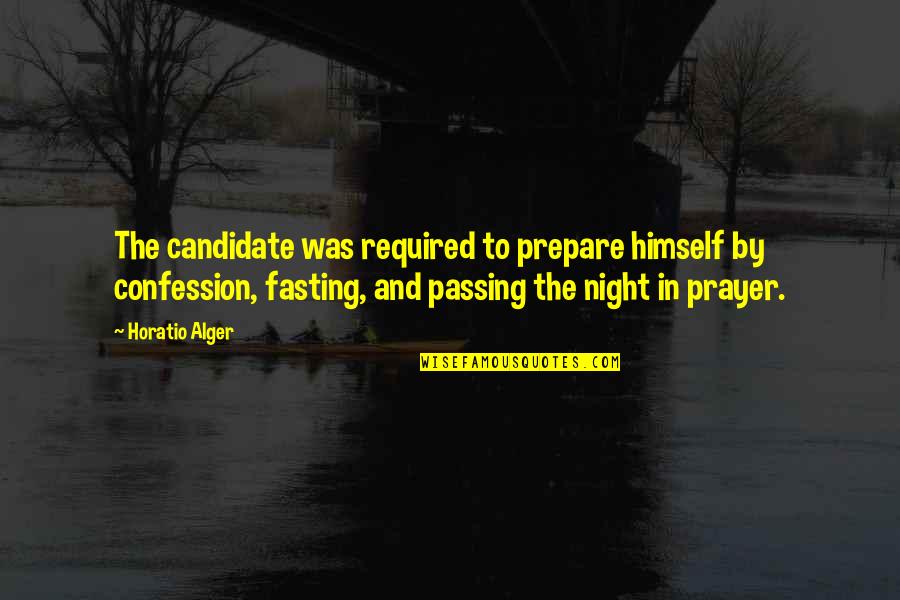 The candidate was required to prepare himself by confession, fasting, and passing the night in prayer.
—
Horatio Alger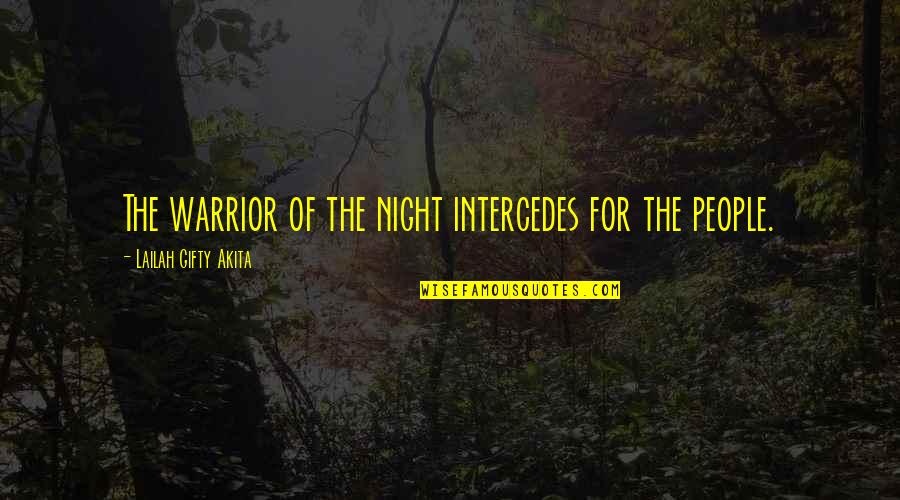 The warrior of the night intercedes for the people.
—
Lailah Gifty Akita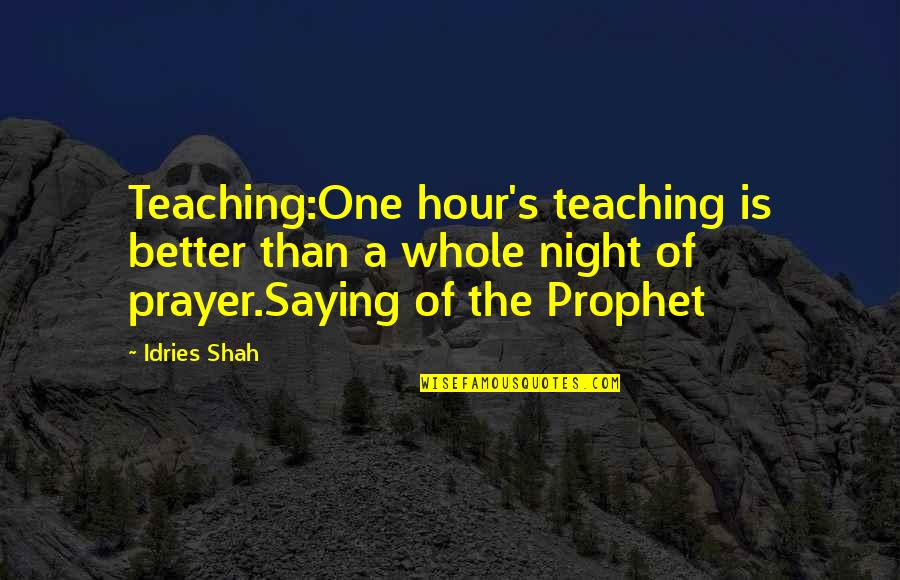 Teaching:
One hour's teaching is better than a whole night of prayer.
Saying of the Prophet
—
Idries Shah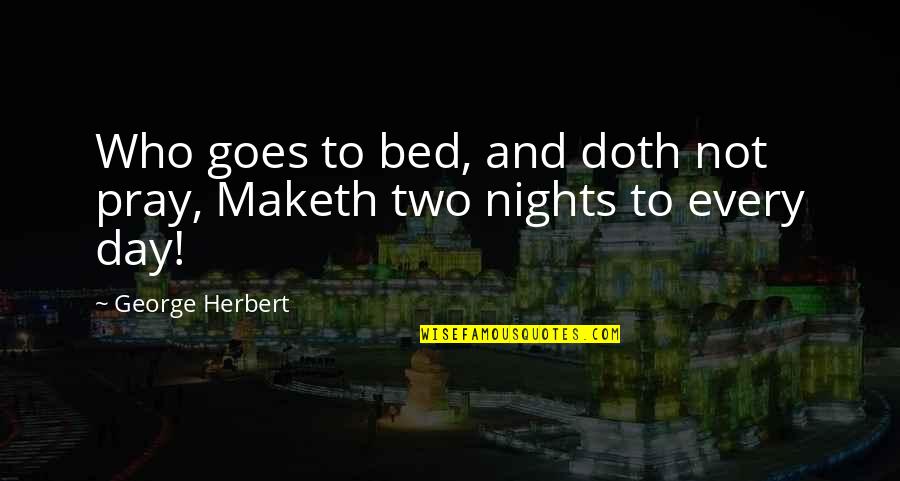 Who goes to bed, and doth not pray, Maketh two nights to every day!
—
George Herbert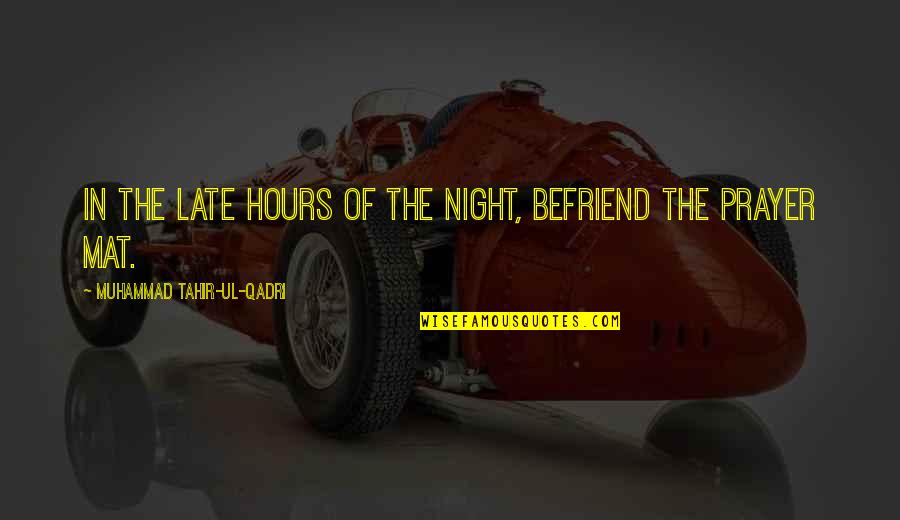 In the late hours of the night, befriend the prayer mat.
—
Muhammad Tahir-ul-Qadri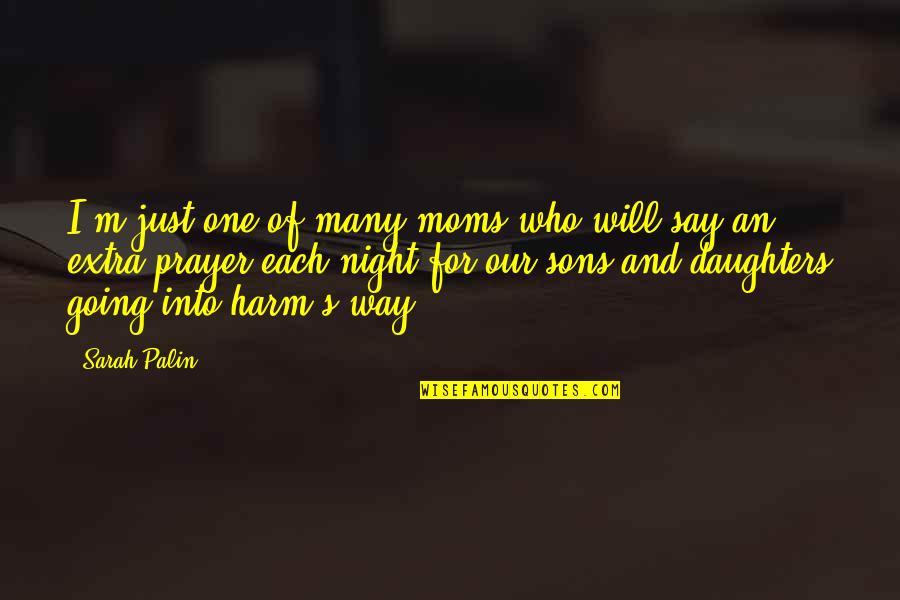 I'm just one of many moms who will say an extra prayer each night for our sons and daughters going into harm's way.
—
Sarah Palin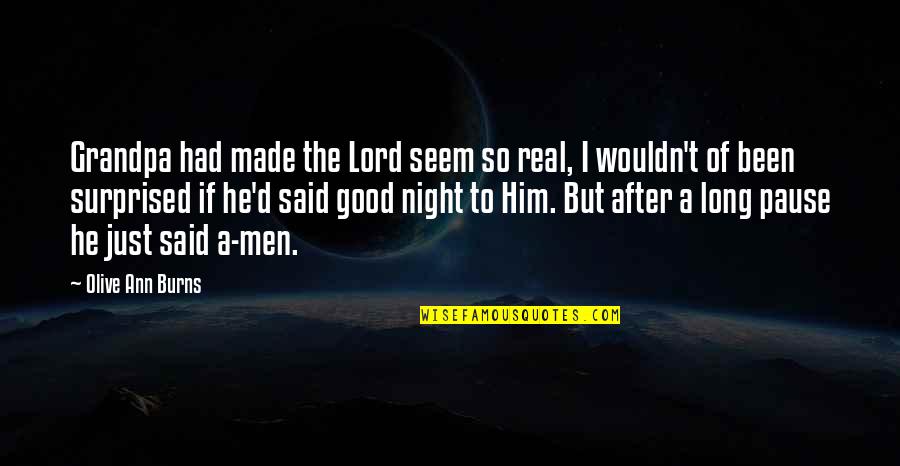 Grandpa had made the Lord seem so real, I wouldn't of been surprised if he'd said good night to Him. But after a long pause he just said a-men.
—
Olive Ann Burns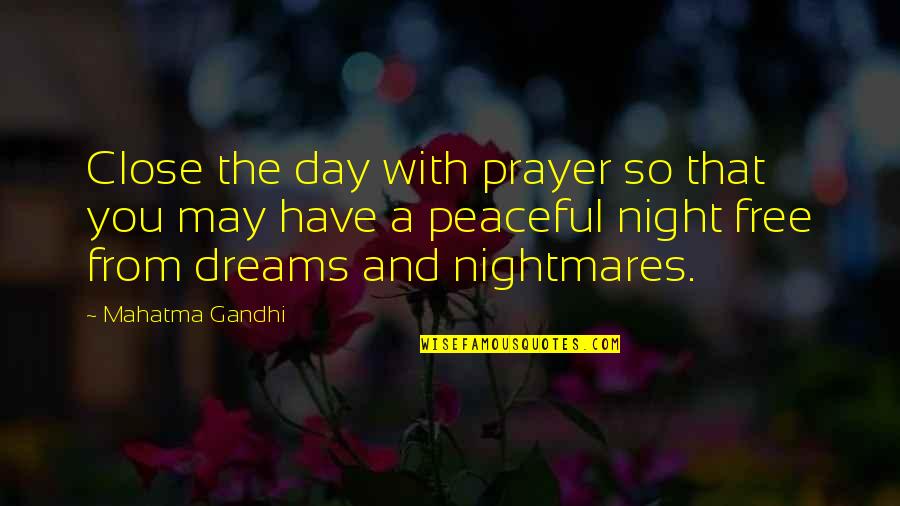 Close the day with prayer so that you may have a peaceful night free from dreams and nightmares.
—
Mahatma Gandhi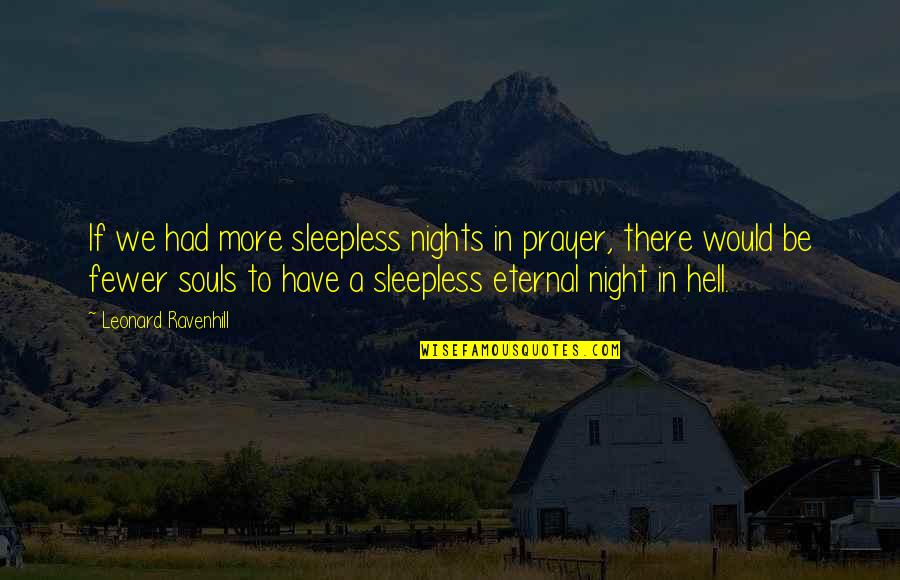 If we had more sleepless nights in prayer, there would be fewer souls to have a sleepless eternal night in hell.
—
Leonard Ravenhill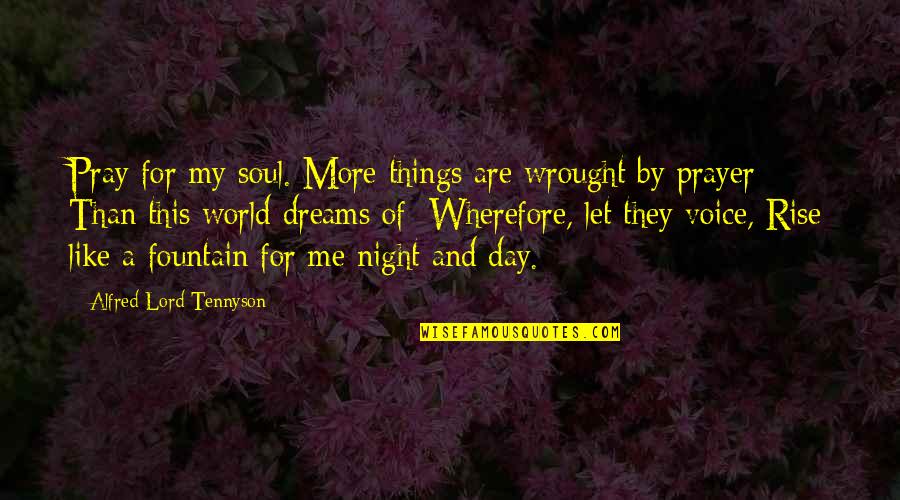 Pray for my soul. More things are wrought by prayer Than this world dreams of: Wherefore, let they voice, Rise like a fountain for me night and day.
—
Alfred Lord Tennyson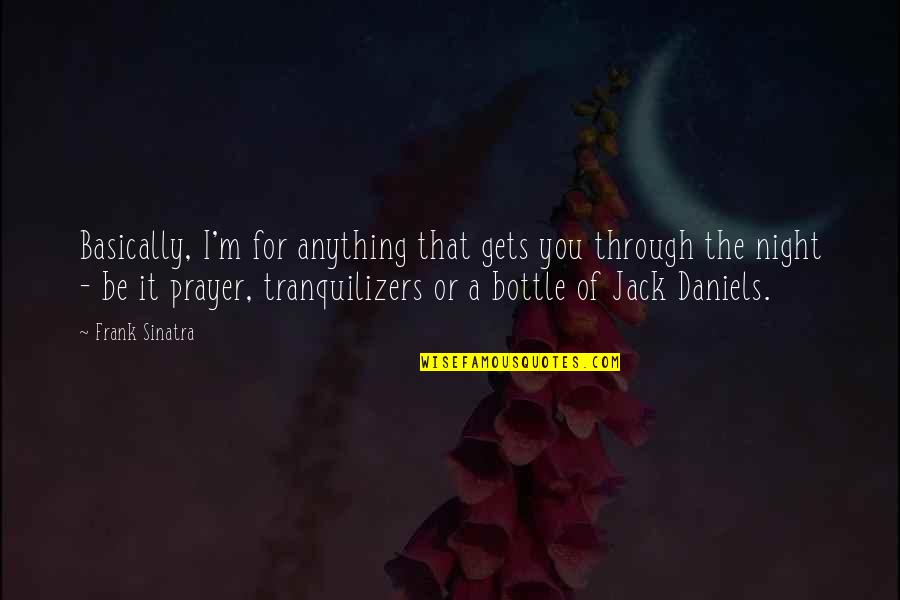 Basically, I'm for anything that gets you through the night - be it prayer, tranquilizers or a bottle of Jack Daniels.
—
Frank Sinatra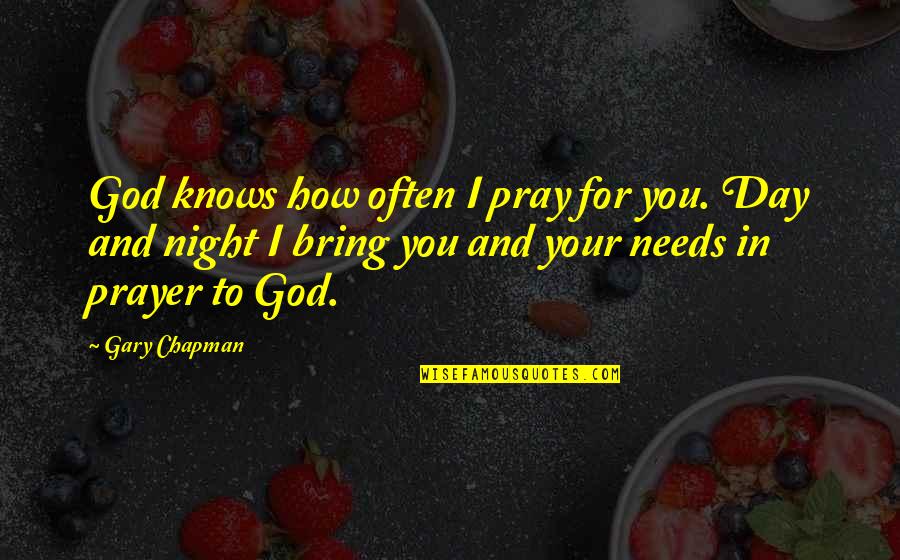 God knows how often I pray for you. Day and night I bring you and your needs in prayer to God.
—
Gary Chapman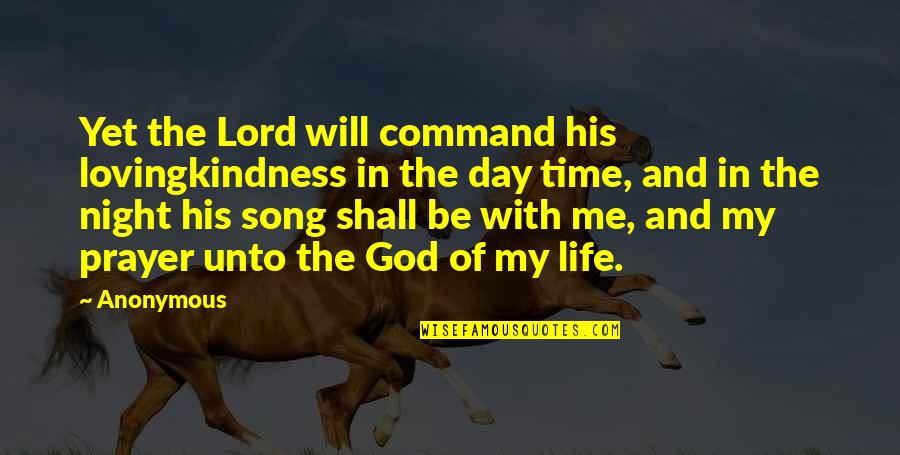 Yet the Lord will command his lovingkindness in the day time, and in the night his song shall be with me, and my prayer unto the God of my life. —
Anonymous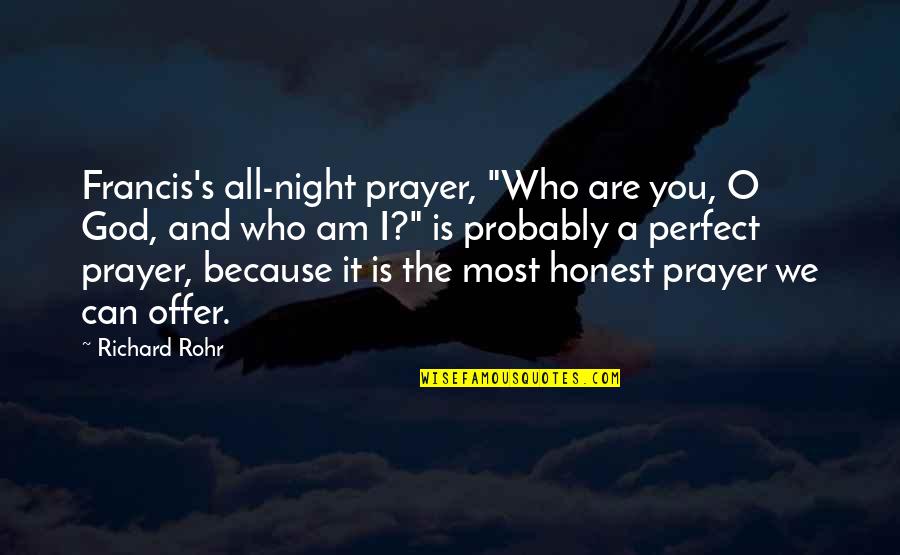 Francis's all-
night prayer
, "Who are you, O God, and who am I?" is probably a perfect prayer, because it is the most honest prayer we can offer. —
Richard Rohr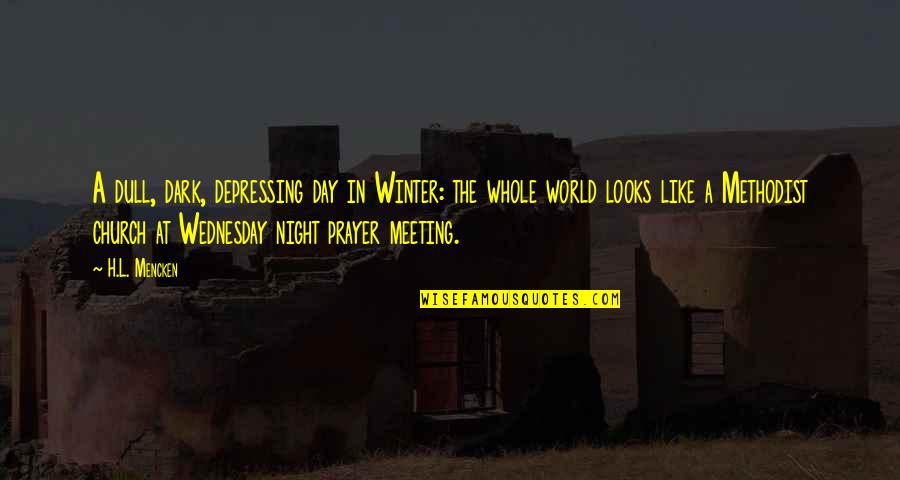 A dull, dark, depressing day in Winter: the whole world looks like a Methodist church at Wednesday
night prayer
meeting. —
H.L. Mencken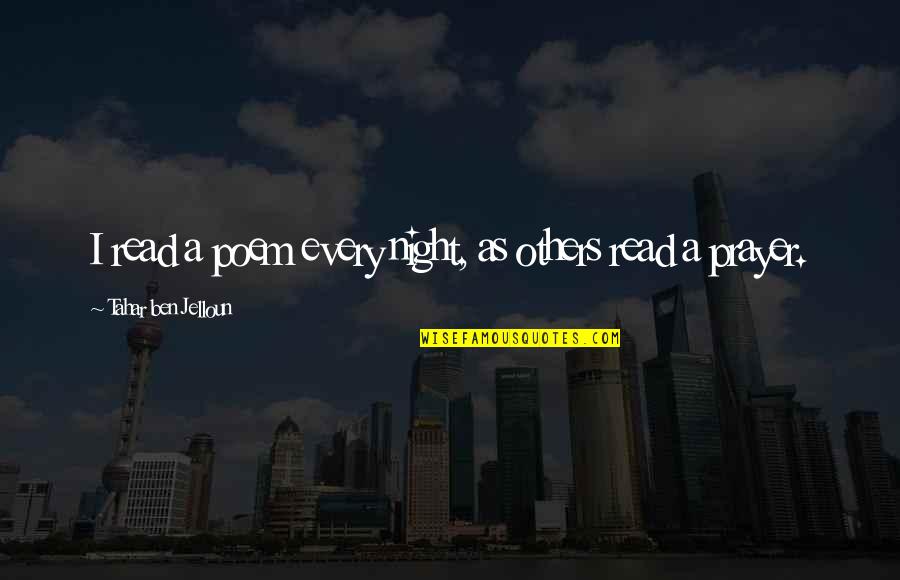 I read a poem every night, as others read a prayer. —
Tahar Ben Jelloun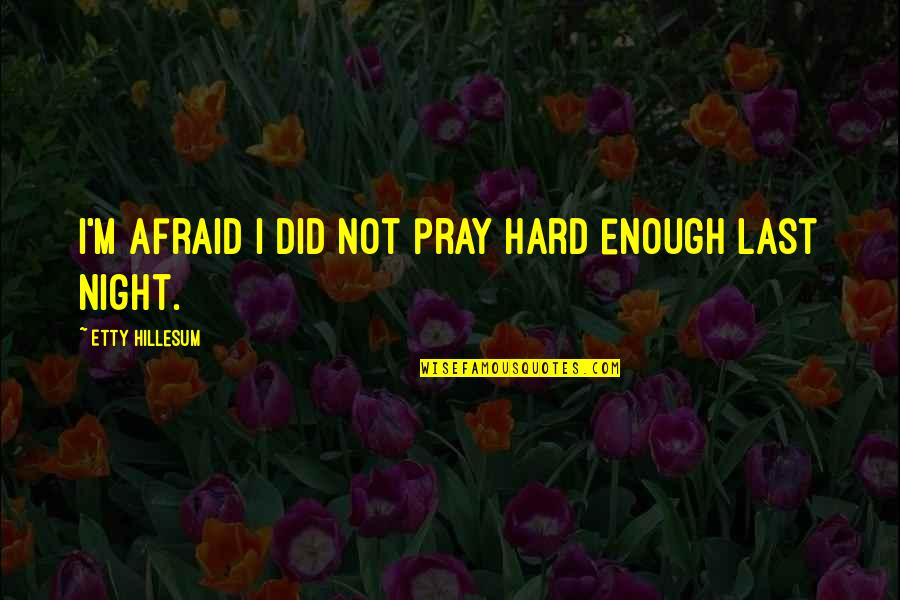 I'm afraid I did not pray hard enough last night. —
Etty Hillesum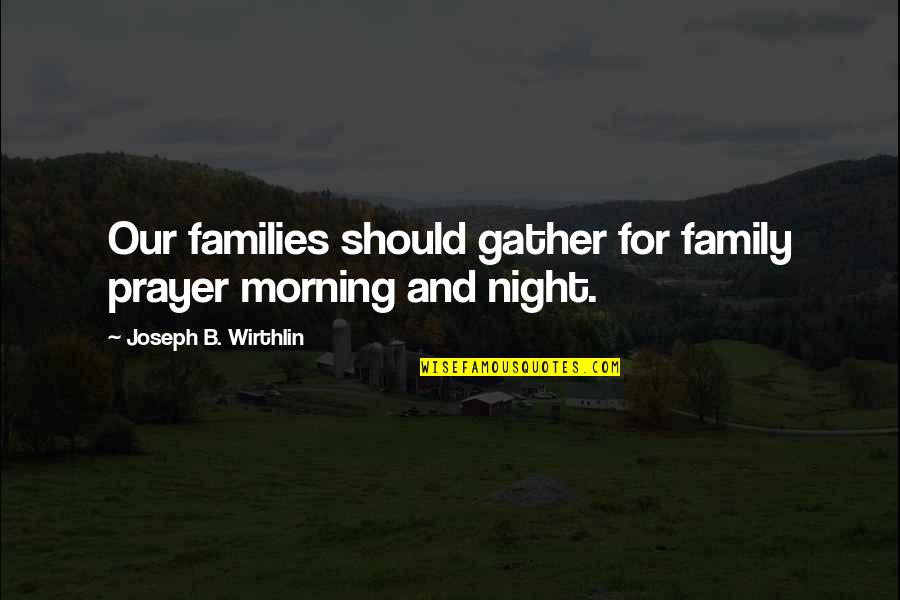 Our families should gather for family prayer morning and night. —
Joseph B. Wirthlin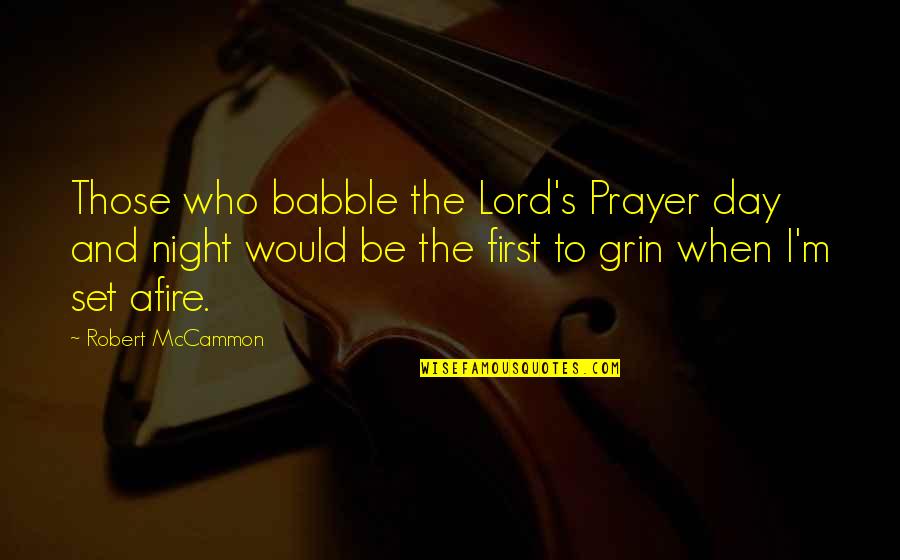 Those who babble the Lord's Prayer day and night would be the first to grin when I'm set afire. —
Robert McCammon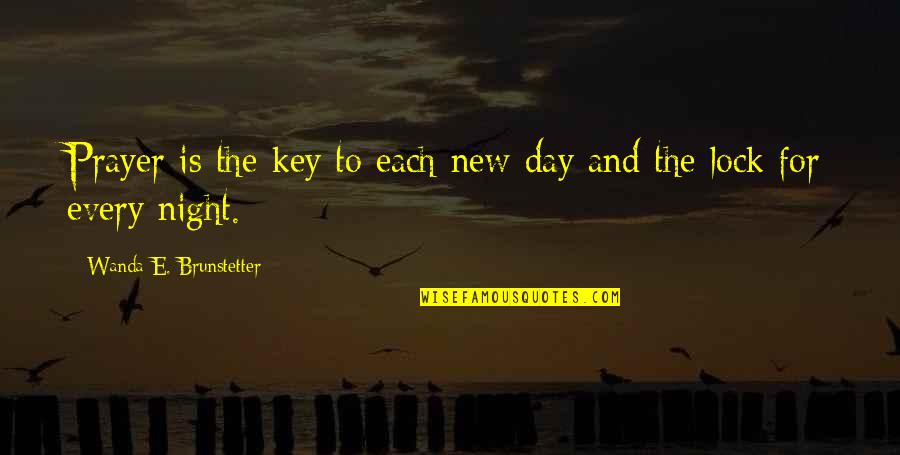 Prayer is the key to each new day and the lock for every night. —
Wanda E. Brunstetter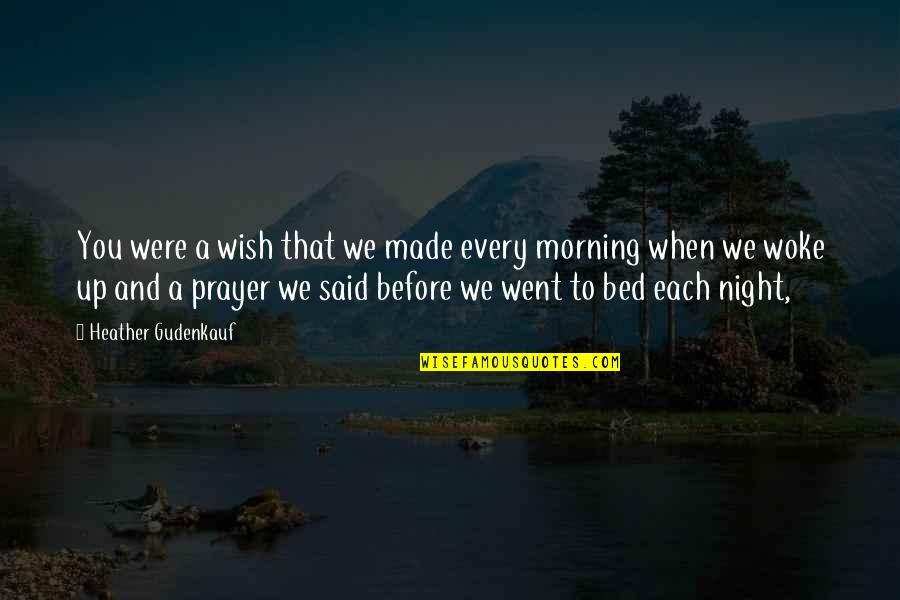 You were a wish that we made every morning when we woke up and a prayer we said before we went to bed each night, —
Heather Gudenkauf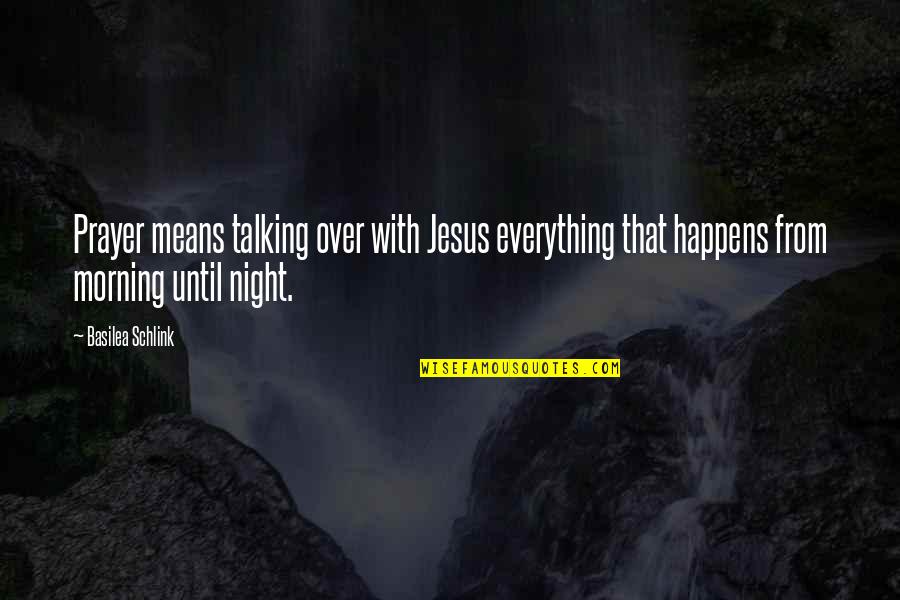 Prayer means talking over with Jesus everything that happens from morning until night. —
Basilea Schlink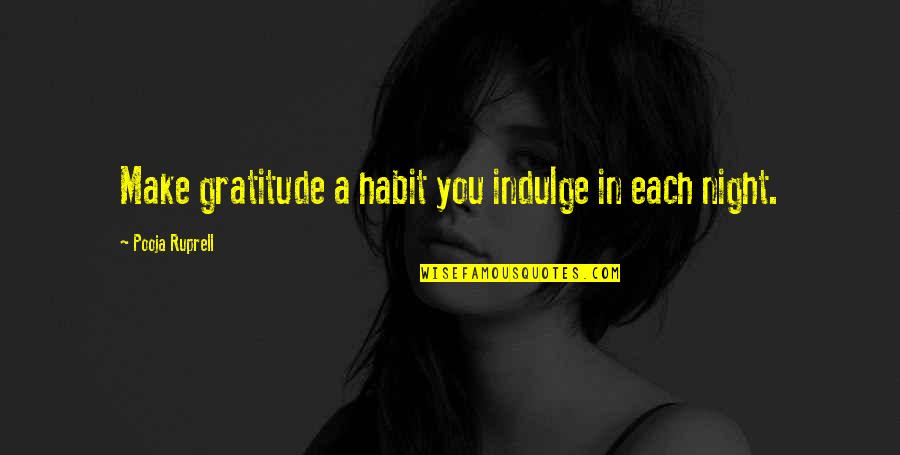 Make gratitude a habit you indulge in each night. —
Pooja Ruprell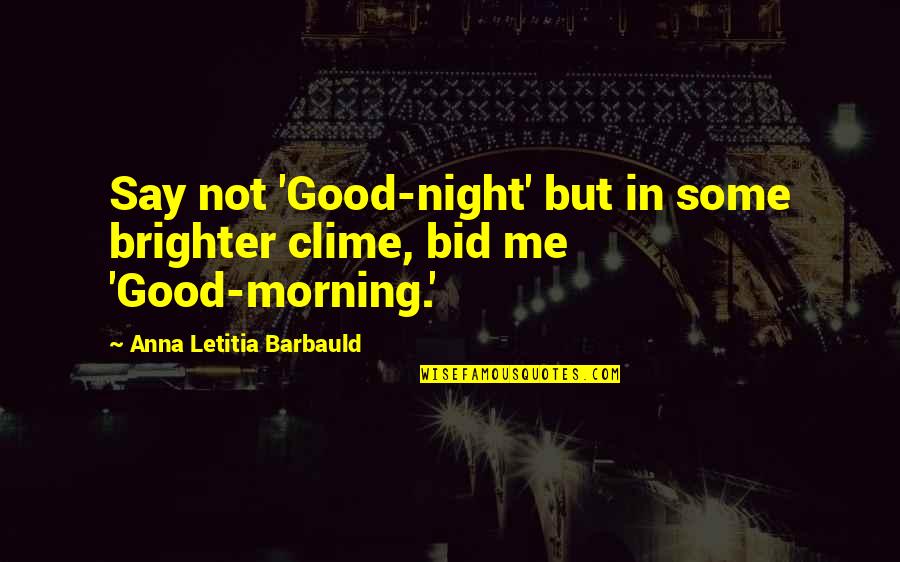 Say not 'Good-night' but in some brighter clime, bid me 'Good-morning.' —
Anna Letitia Barbauld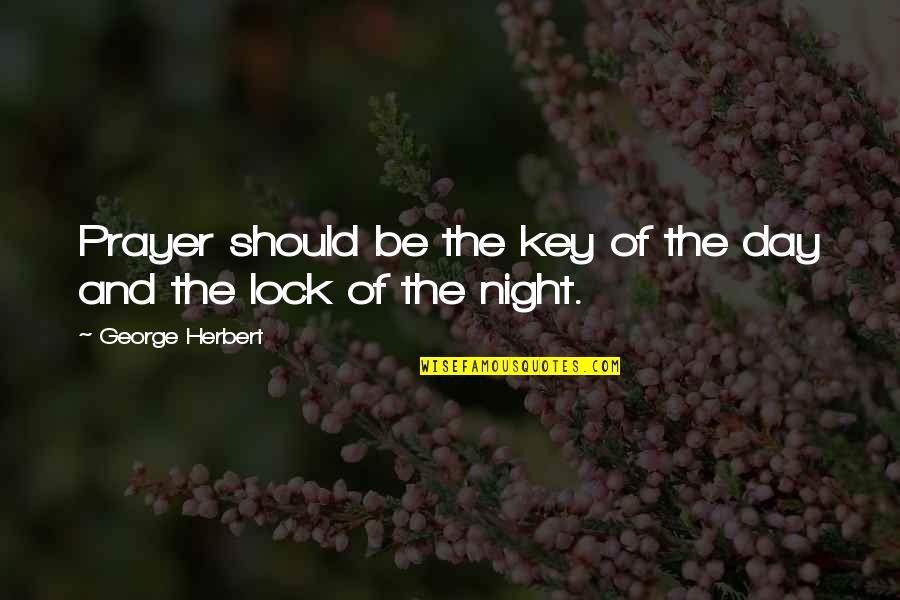 Prayer should be the key of the day and the lock of the night. —
George Herbert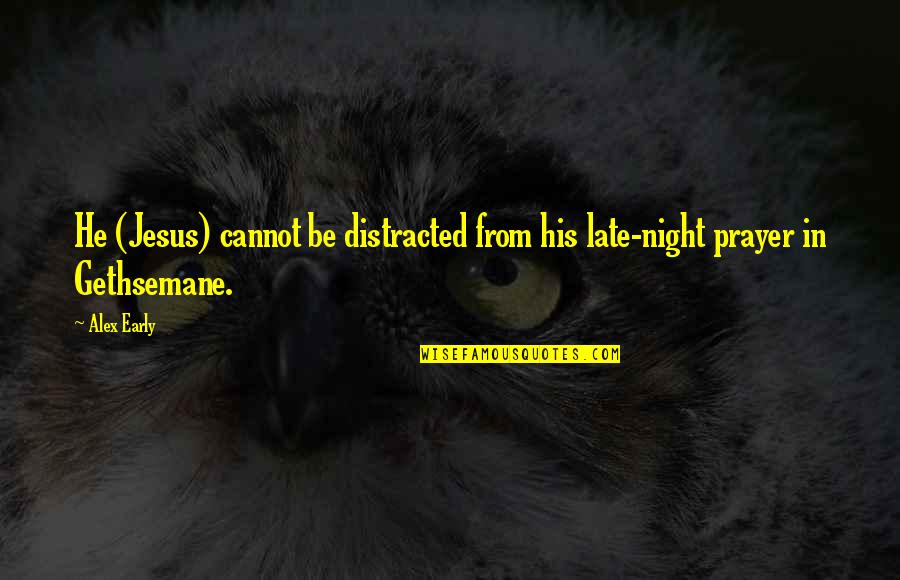 He (Jesus) cannot be distracted from his late-
night prayer
in Gethsemane. —
Alex Early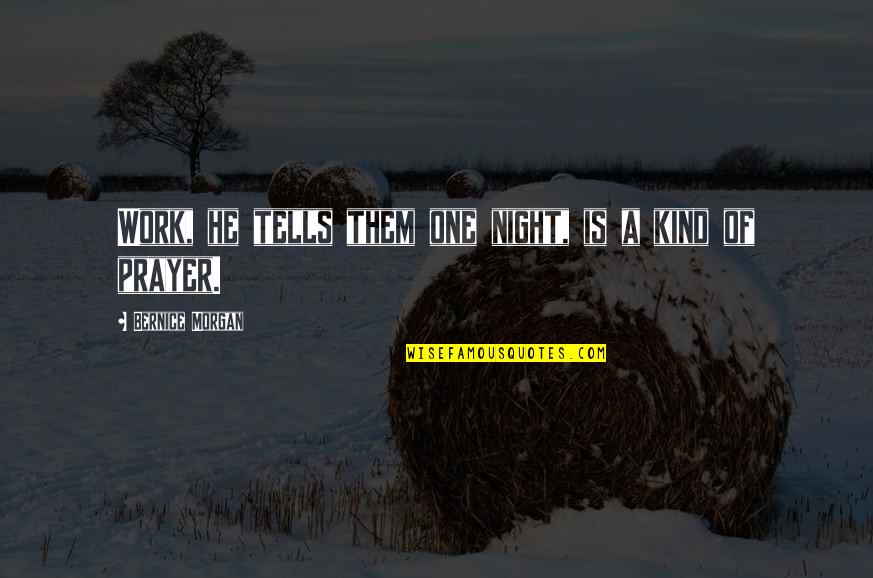 Work, he tells them one night, is a kind of prayer. —
Bernice Morgan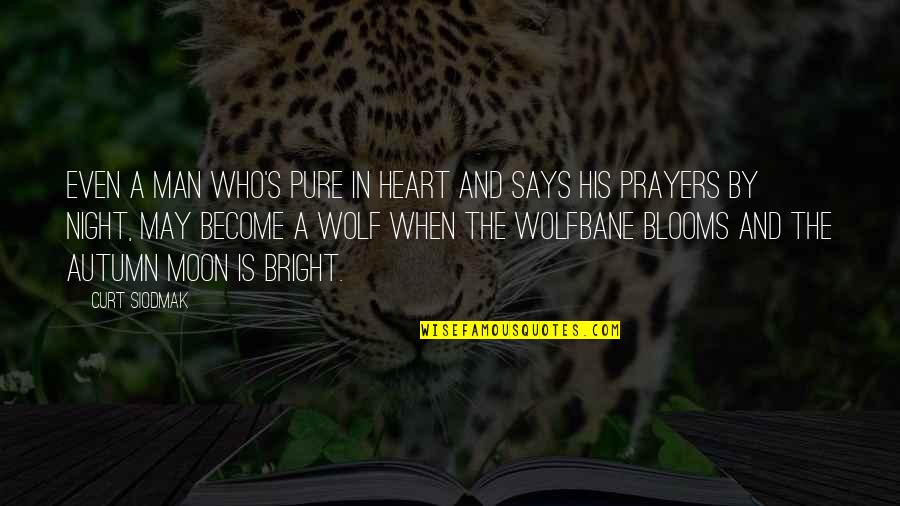 Even a man who's pure in heart
And says his prayers by night,
May become a wolf when the wolfbane blooms
And the autumn moon is bright. —
Curt Siodmak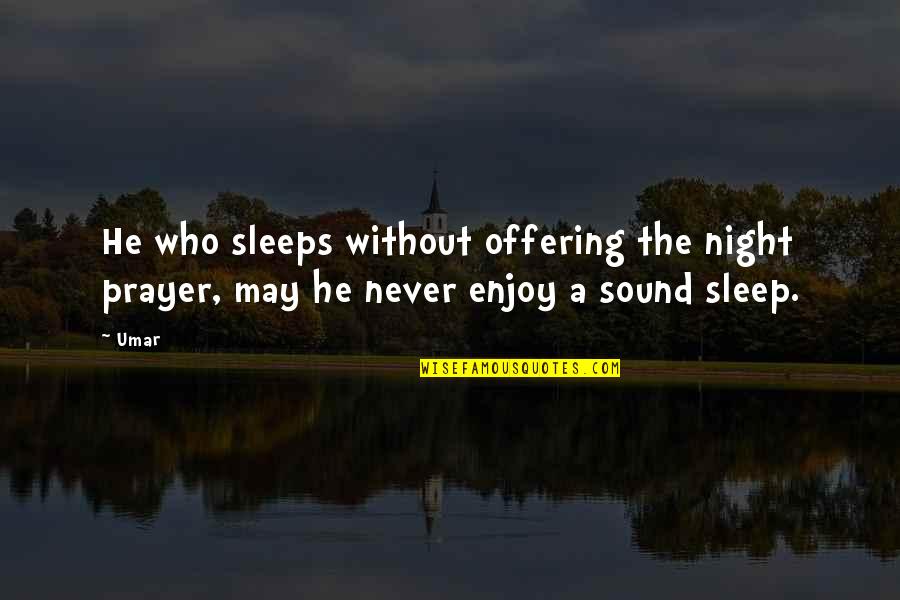 He who sleeps without offering the
night prayer
, may he never enjoy a sound sleep. —
Umar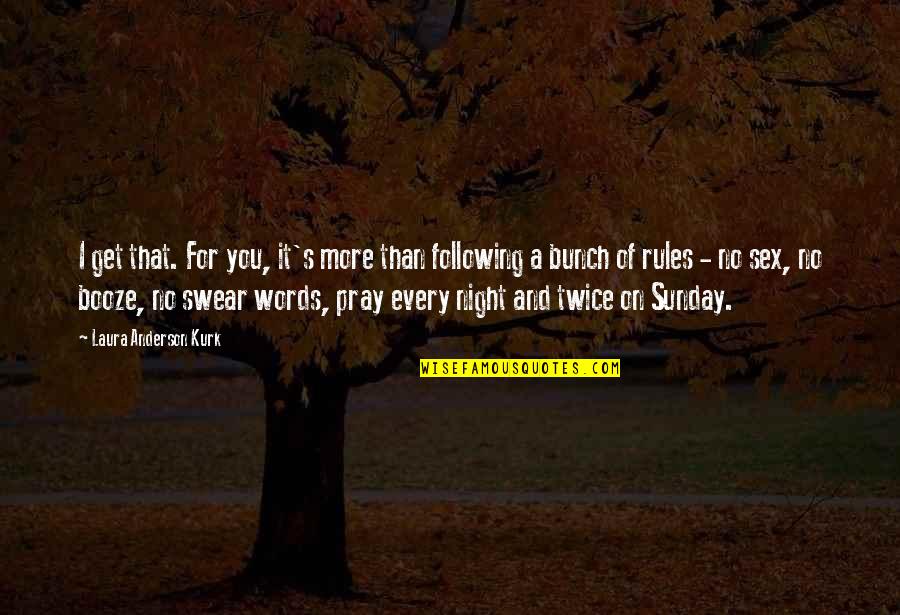 I get that. For you, it's more than following a bunch of rules - no sex, no booze, no swear words, pray every night and twice on Sunday. —
Laura Anderson Kurk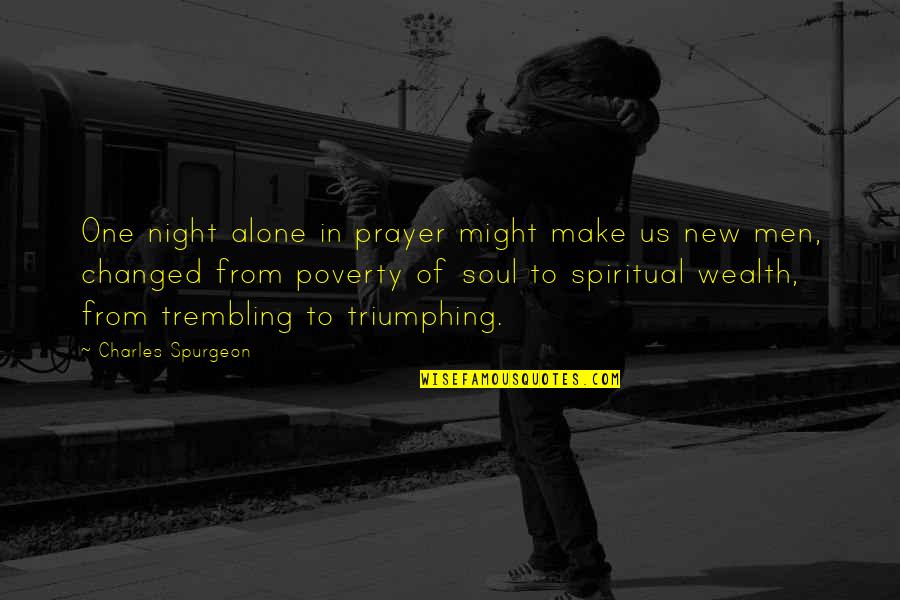 One night alone in prayer might make us new men, changed from poverty of soul to spiritual wealth, from trembling to triumphing. —
Charles Spurgeon