Never Separated Quotes
Collection of top 30 famous quotes about Never Separated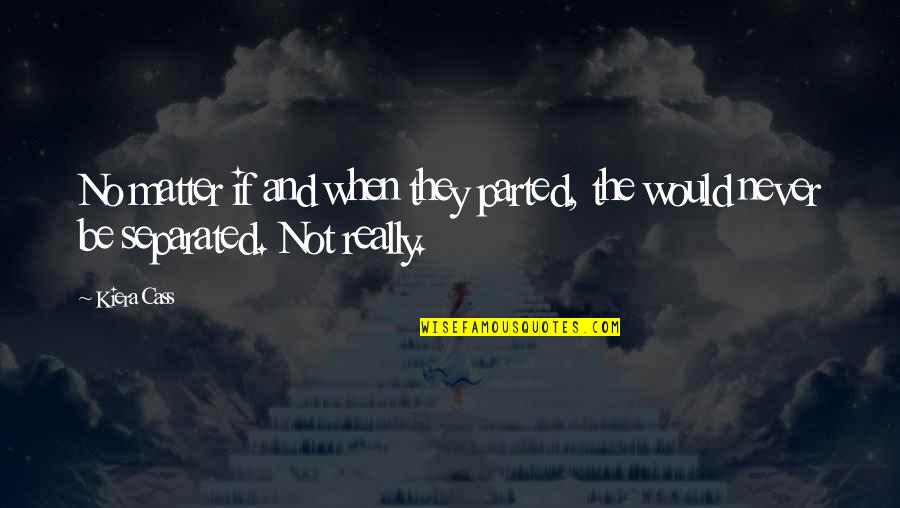 No matter if and when they parted, the would never be separated. Not really.
—
Kiera Cass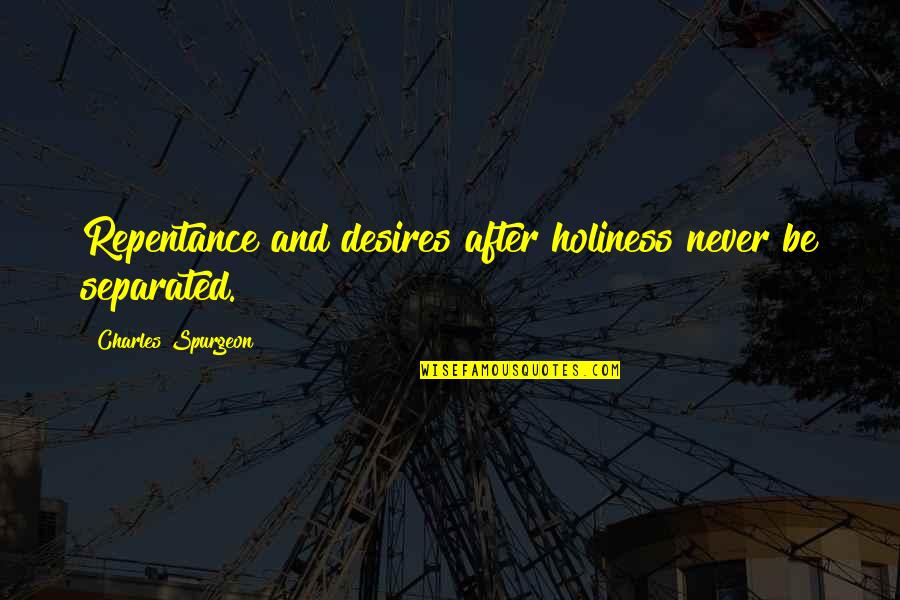 Repentance and desires after holiness never be separated.
—
Charles Spurgeon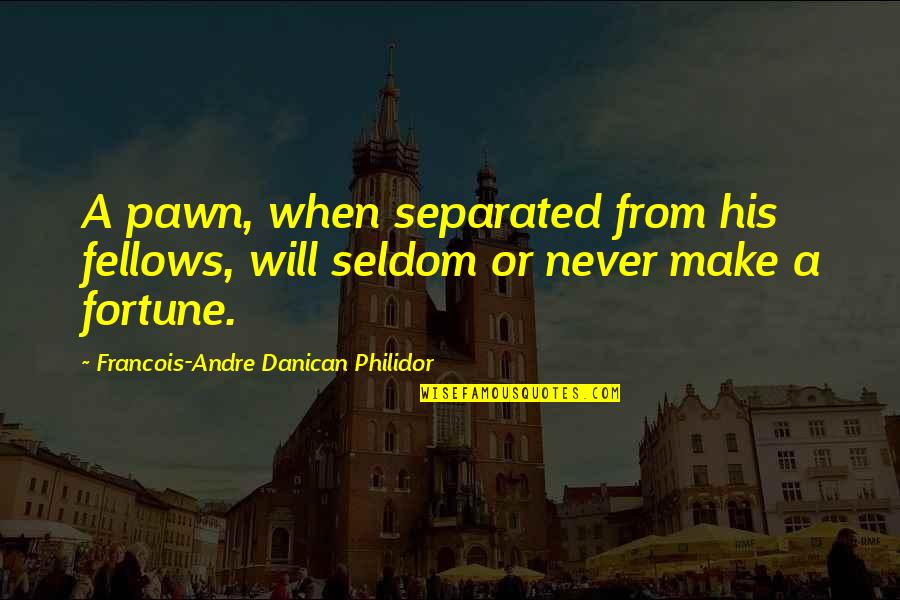 A pawn, when separated from his fellows, will seldom or never make a fortune.
—
Francois-Andre Danican Philidor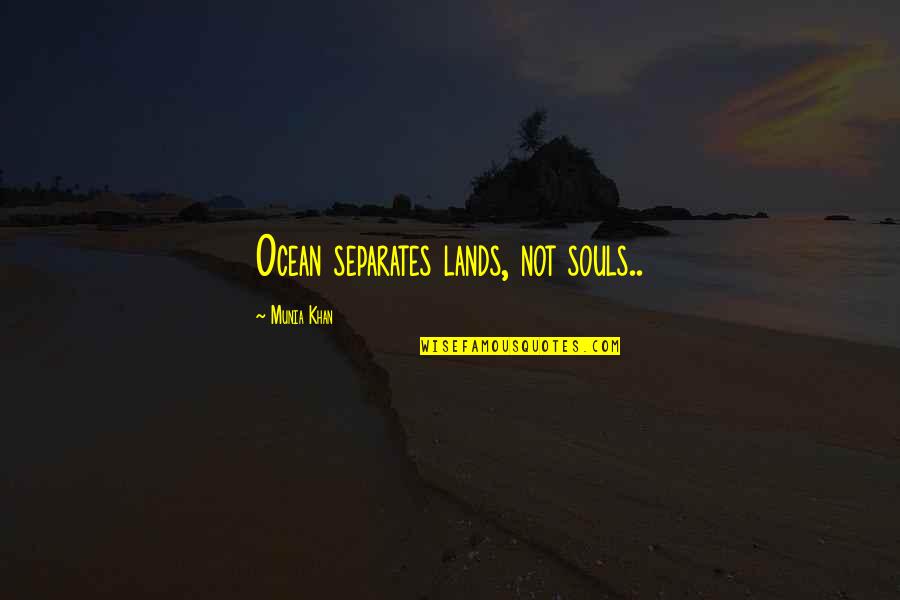 Ocean separates lands, not souls..
—
Munia Khan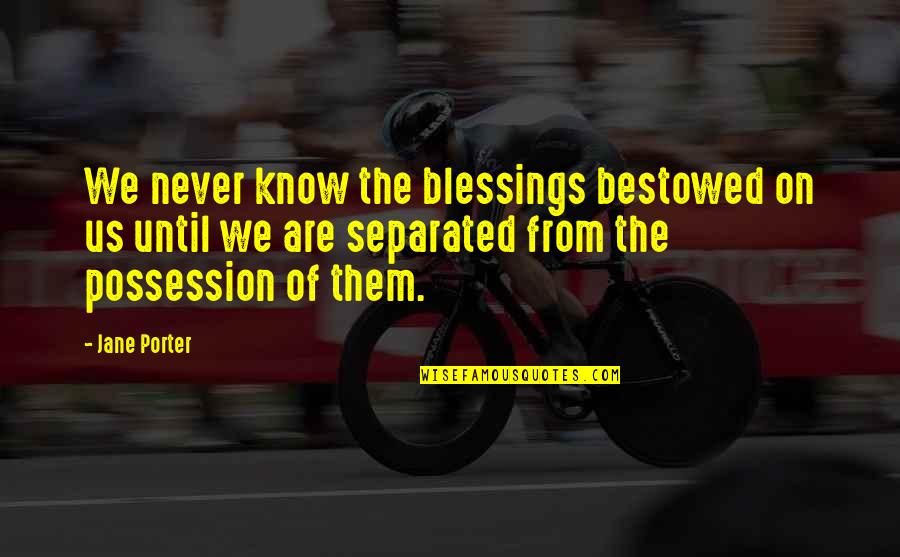 We never know the blessings bestowed on us until we are separated from the possession of them.
—
Jane Porter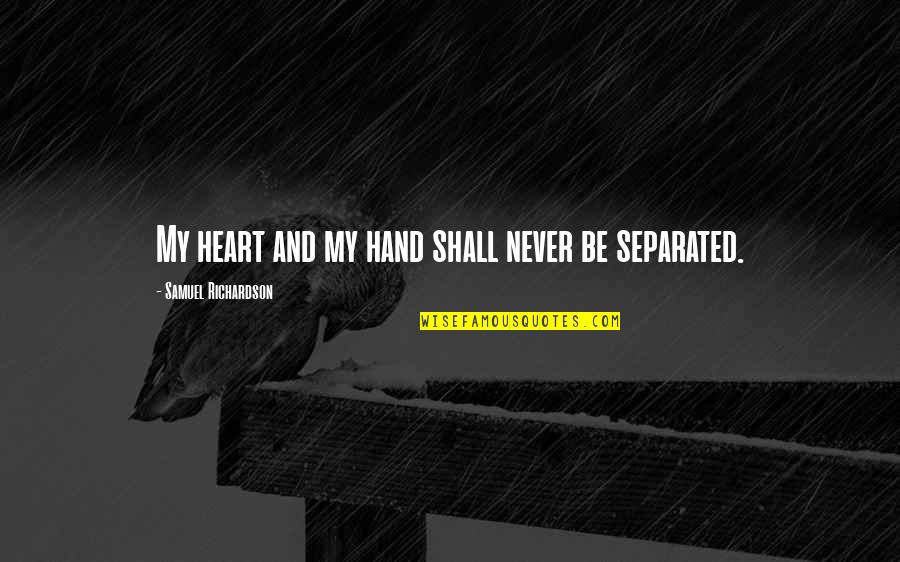 My heart and my hand shall never be separated.
—
Samuel Richardson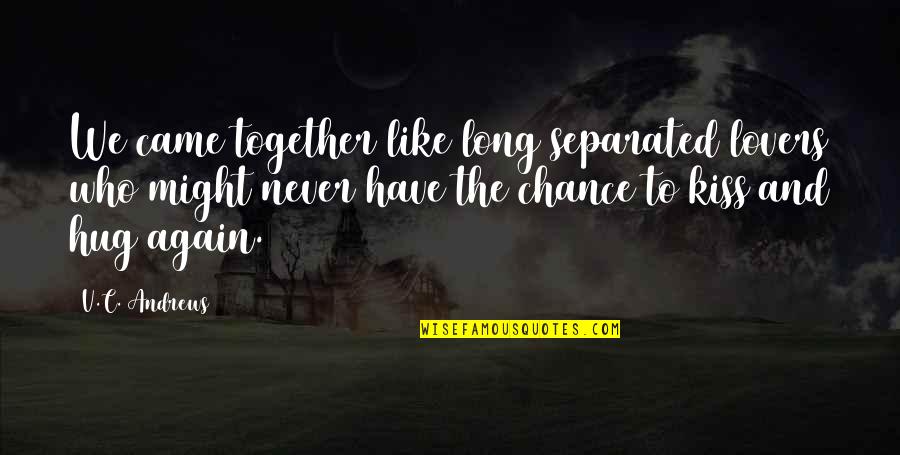 We came together like long separated lovers who might never have the chance to kiss and hug again.
—
V.C. Andrews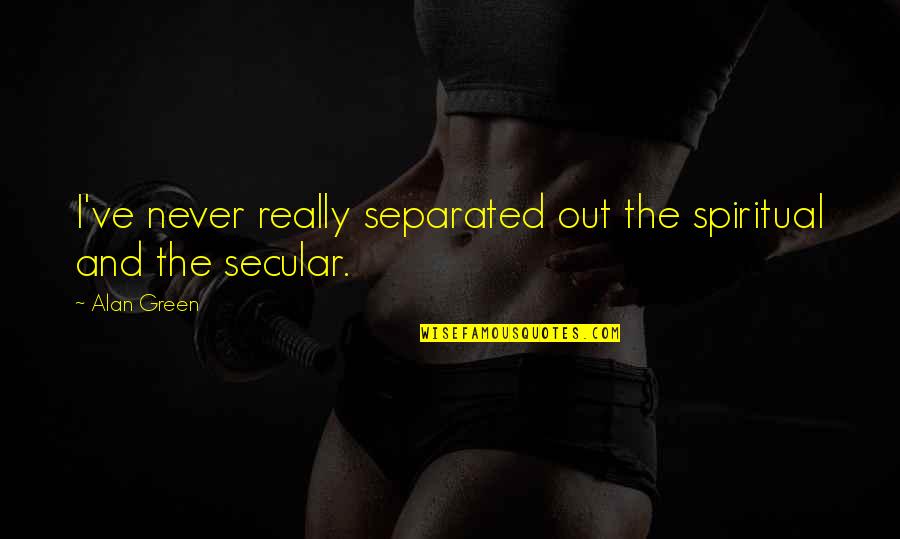 I've never really separated out the spiritual and the secular.
—
Alan Green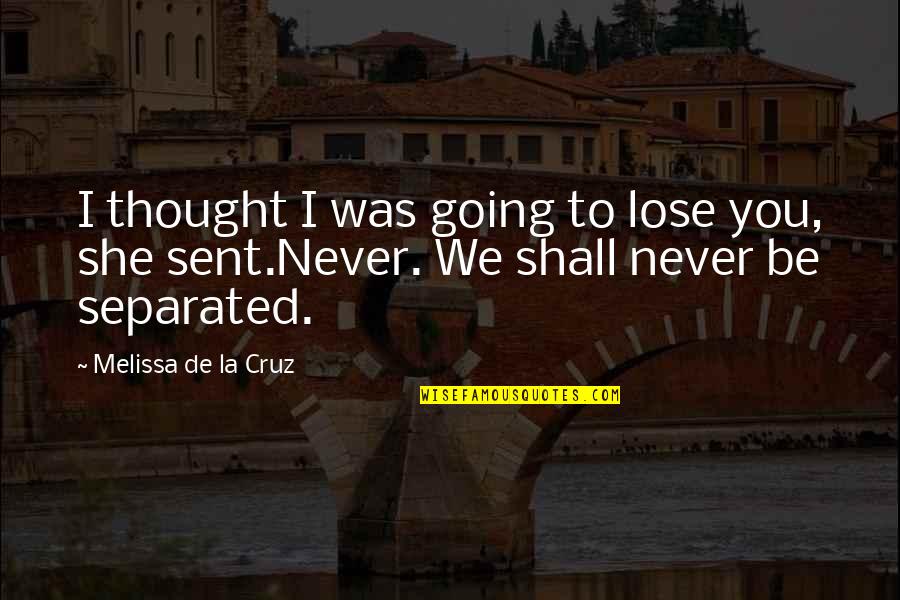 I thought I was going to lose you, she sent.
Never. We shall never be separated.
—
Melissa De La Cruz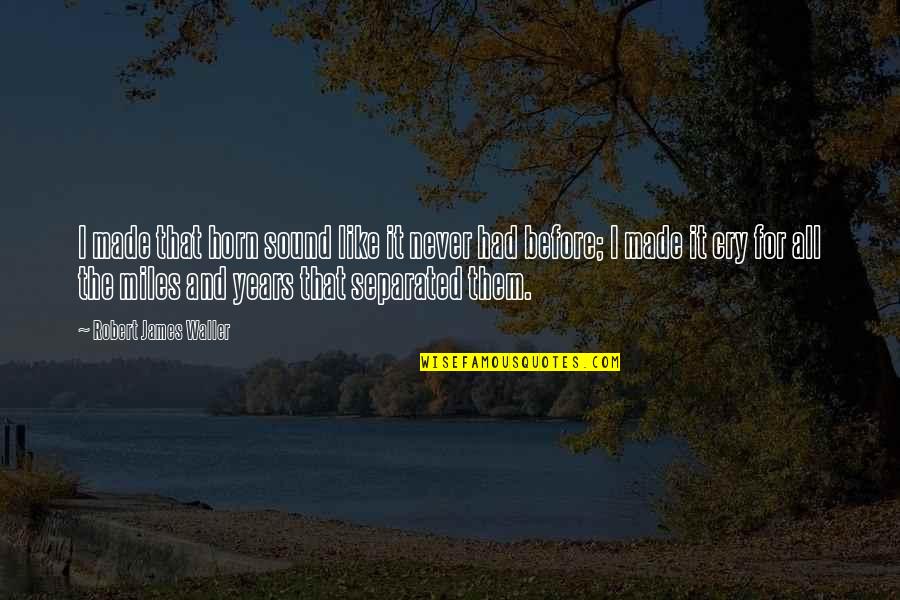 I made that horn sound like it never had before; I made it cry for all the miles and years that separated them.
—
Robert James Waller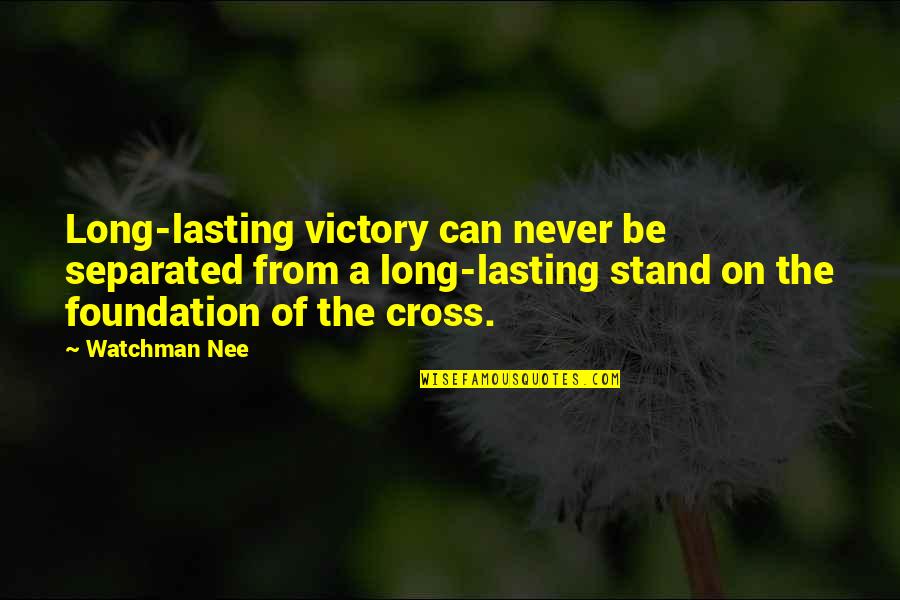 Long-lasting victory can never be separated from a long-lasting stand on the foundation of the cross. —
Watchman Nee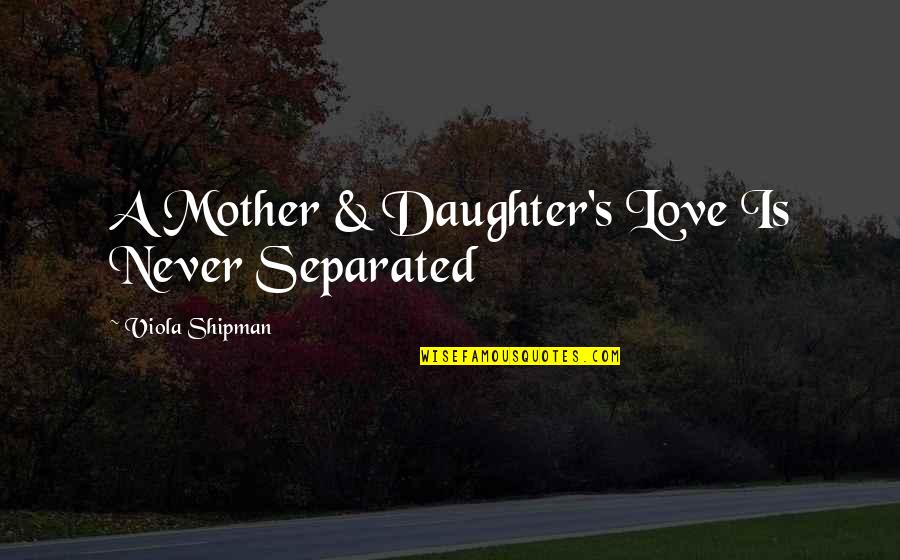 A Mother & Daughter's Love Is Never Separated —
Viola Shipman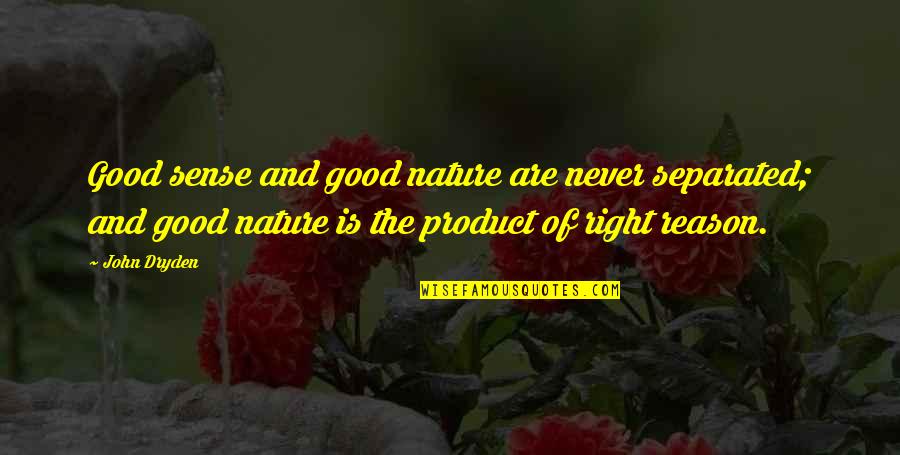 Good sense and good nature are
never separated
; and good nature is the product of right reason. —
John Dryden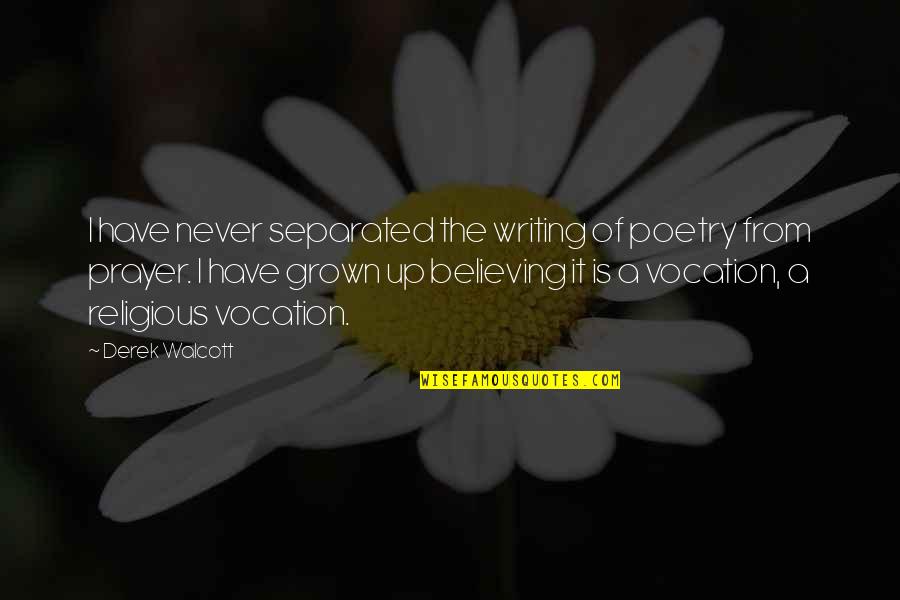 I have
never separated
the writing of poetry from prayer. I have grown up believing it is a vocation, a religious vocation. —
Derek Walcott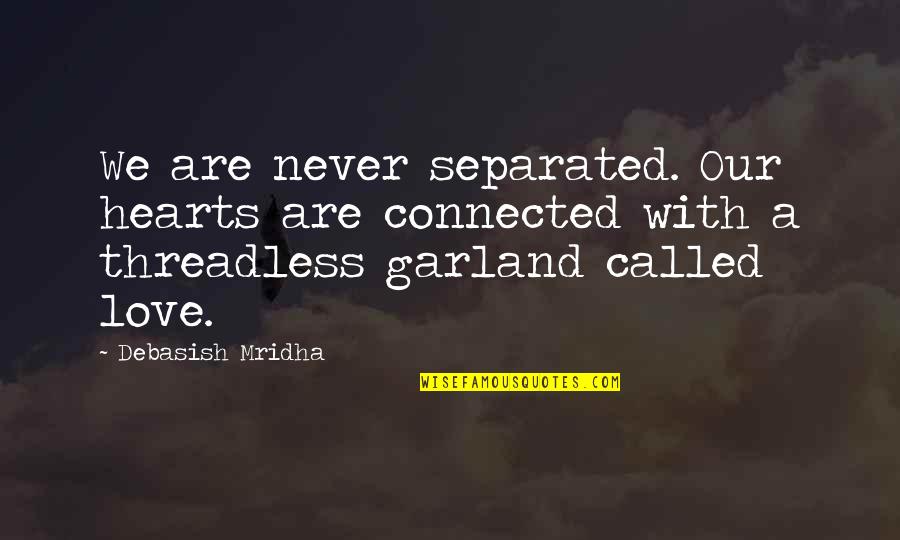 We are
never separated
. Our hearts are connected with a threadless garland called love. —
Debasish Mridha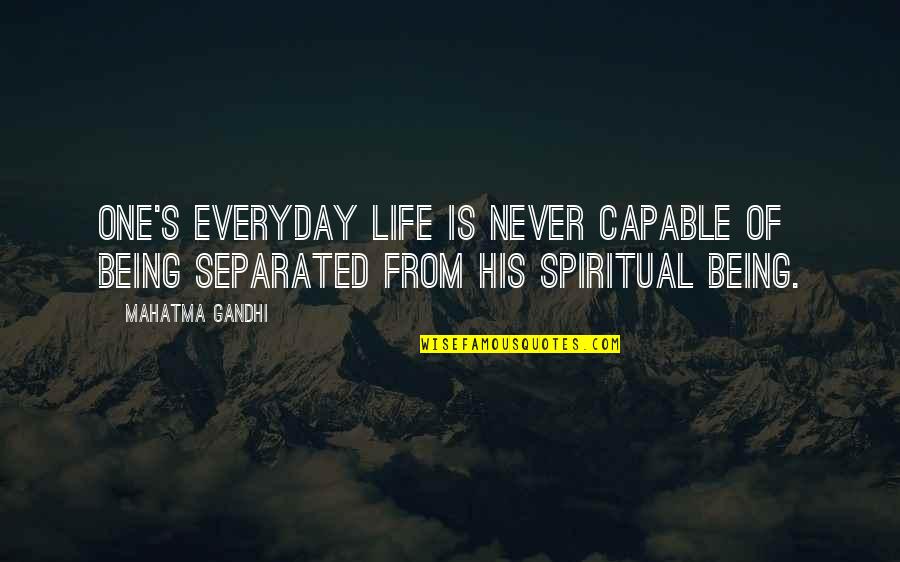 One's everyday life is never capable of being separated from his spiritual being. —
Mahatma Gandhi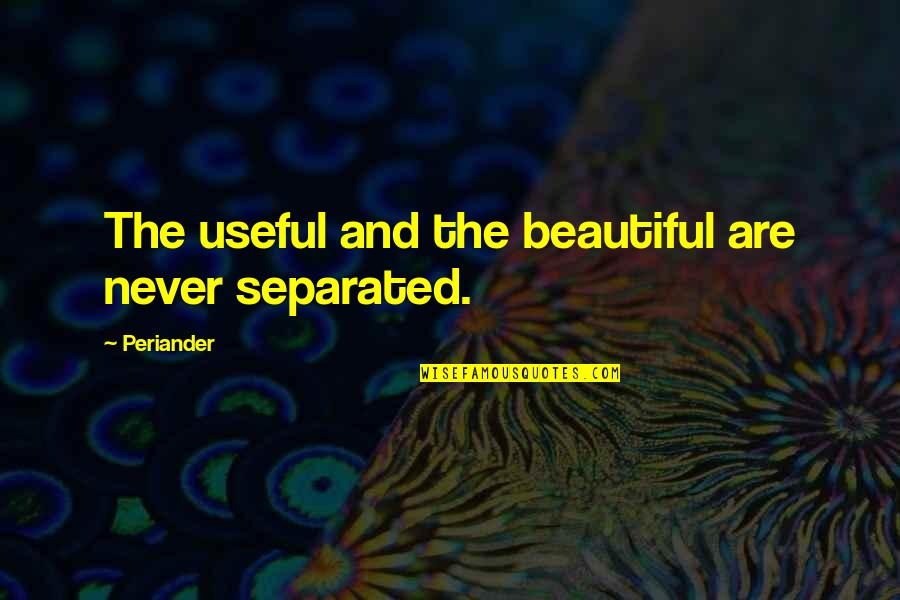 The useful and the beautiful are
never separated
. —
Periander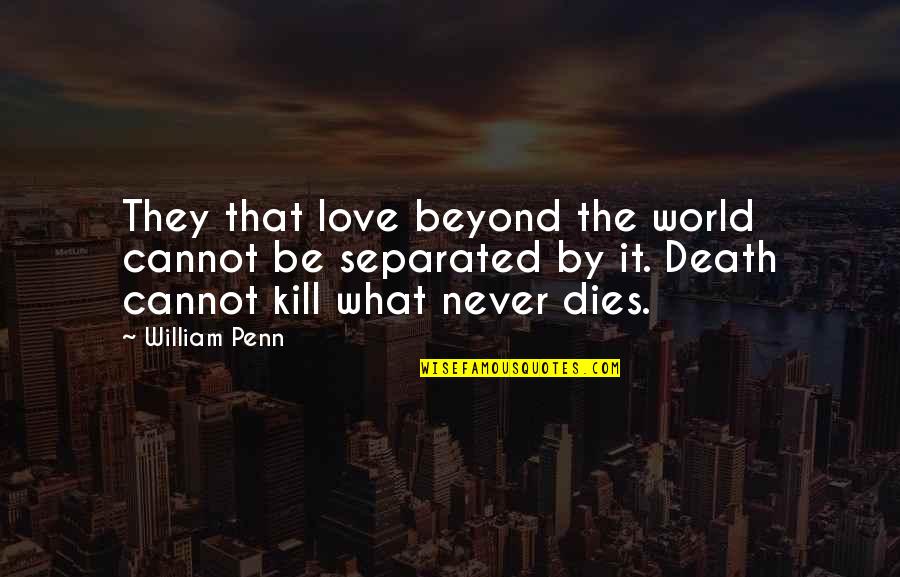 They that love beyond the world
cannot be separated by it.
Death cannot kill what never dies. —
William Penn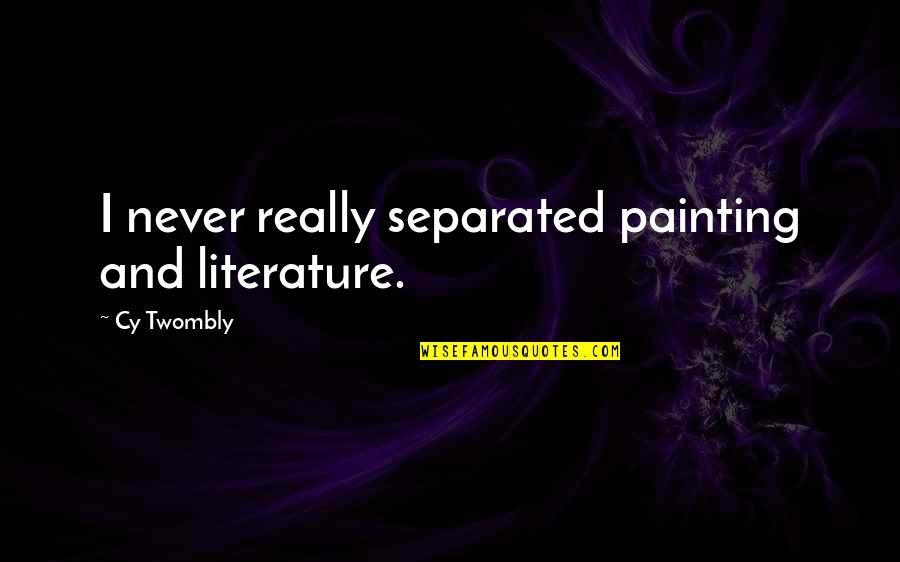 I never really separated painting and literature. —
Cy Twombly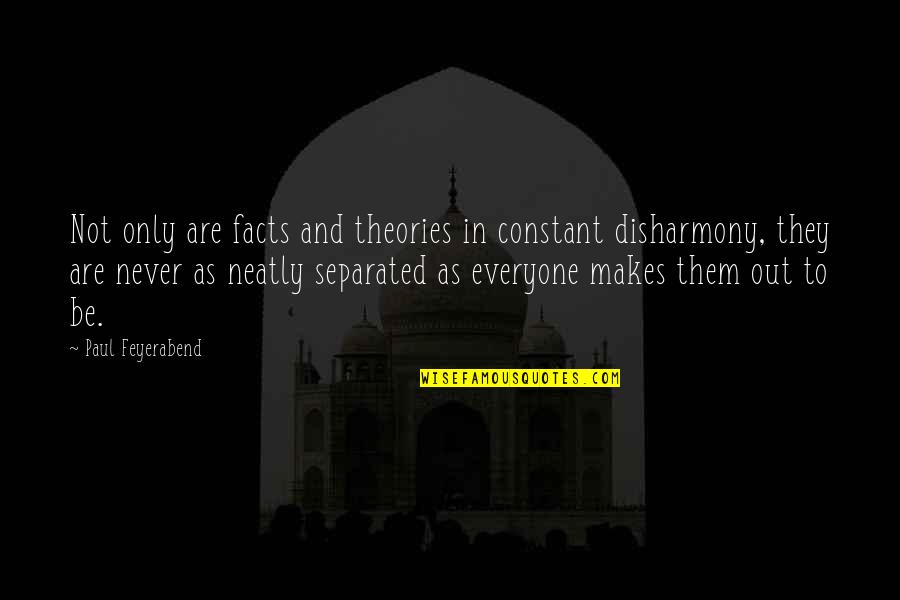 Not only are facts and theories in constant disharmony, they are never as neatly separated as everyone makes them out to be. —
Paul Feyerabend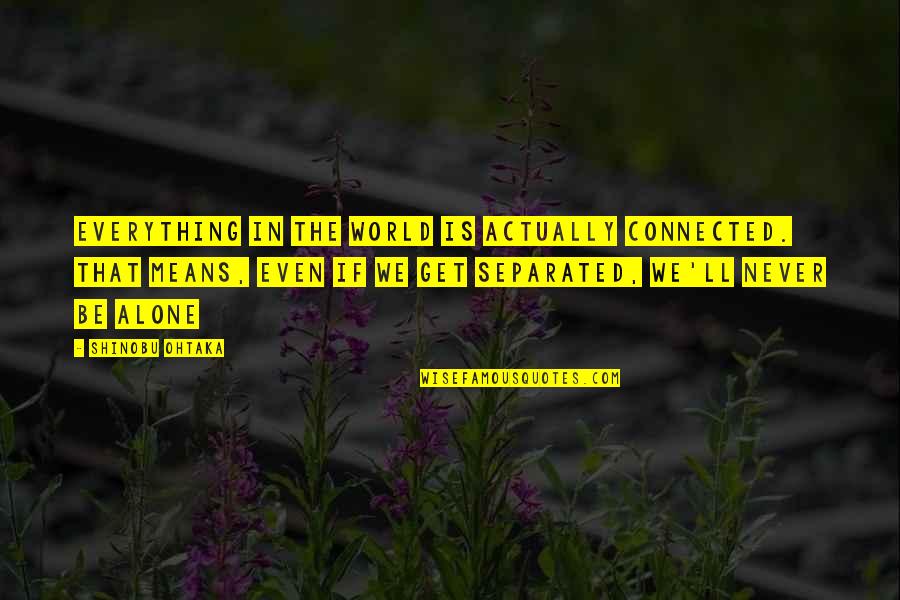 Everything in the world is actually connected. That means, even if we get separated, we'll never be alone —
Shinobu Ohtaka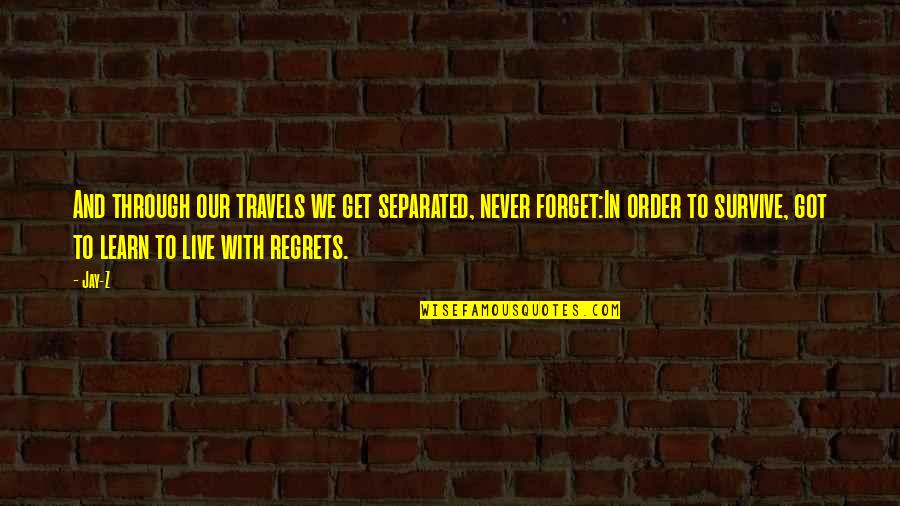 And through our travels we get separated, never forget:
In order to survive, got to learn to live with regrets. —
Jay-Z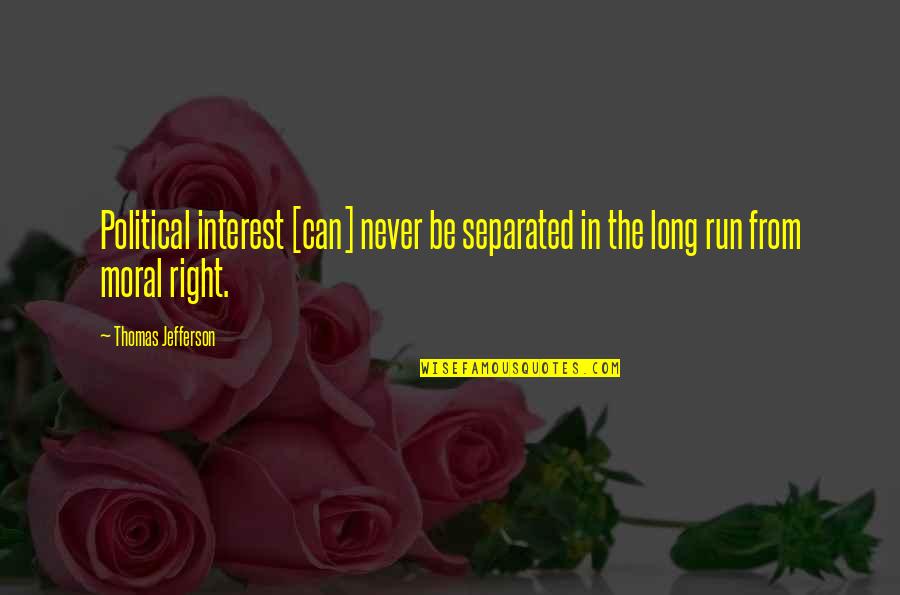 Political interest [can] never be separated in the long run from moral right. —
Thomas Jefferson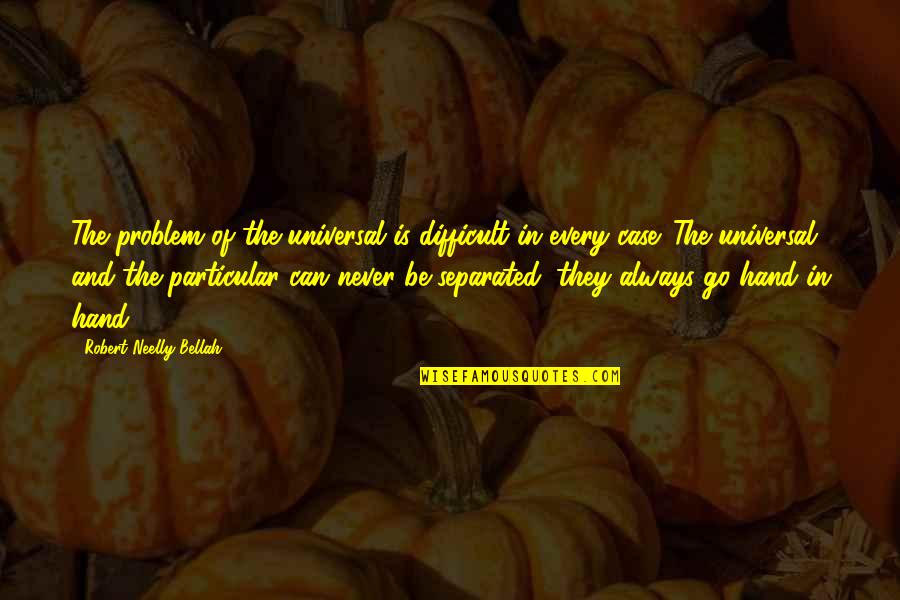 The problem of the universal is difficult in every case. The universal and the particular can never be separated; they always go hand in hand. —
Robert Neelly Bellah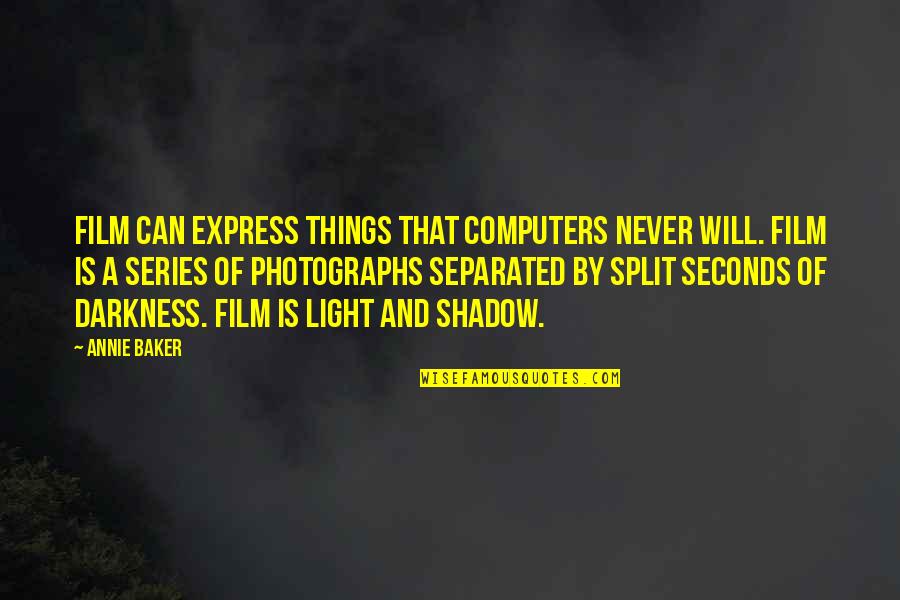 Film can express things that computers never will. Film is a series of photographs separated by split seconds of darkness. Film is light and shadow. —
Annie Baker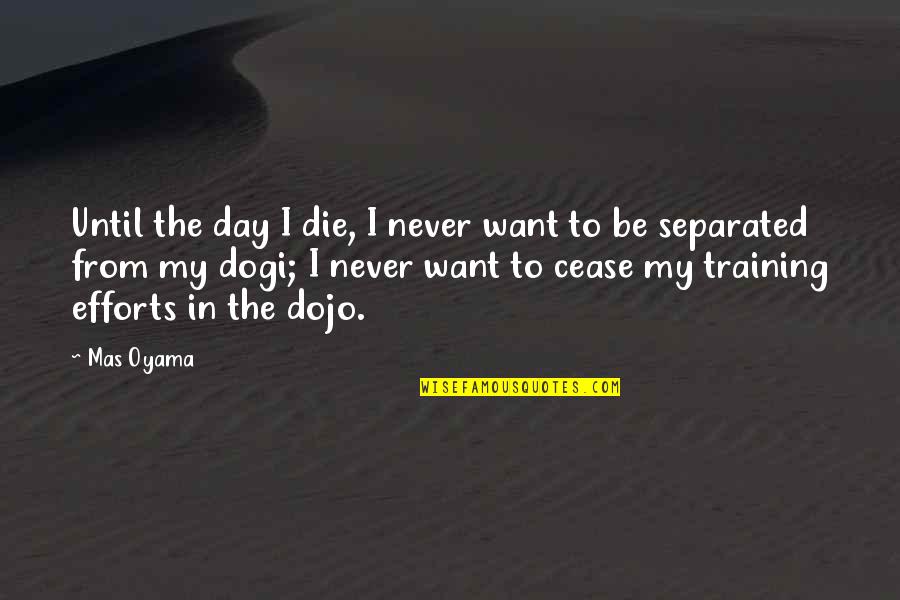 Until the day I die, I never want to be separated from my dogi; I never want to cease my training efforts in the dojo. —
Mas Oyama
I want to be reborn as a tree; that way I can plant my roots down, never move and can never be separated from the ones I love. —
Son Eun-seo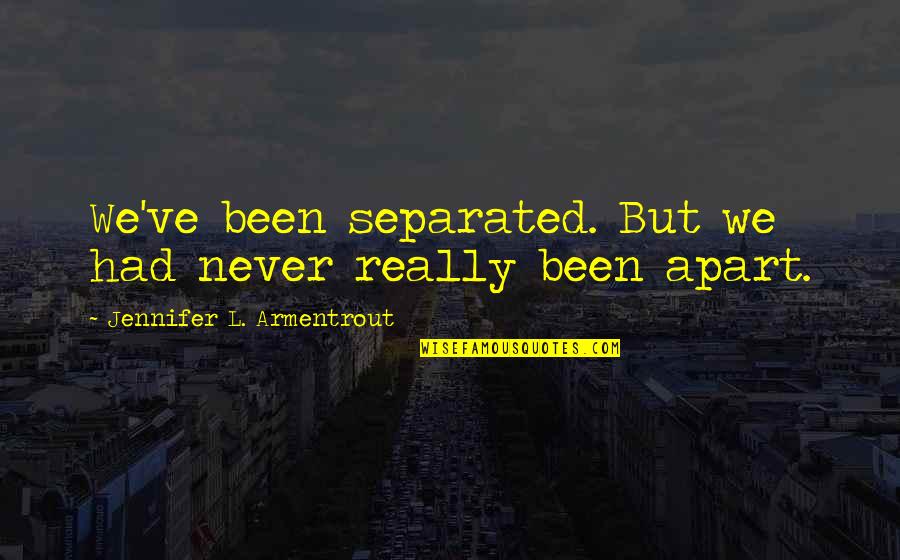 We've been separated. But we had never really been apart. —
Jennifer L. Armentrout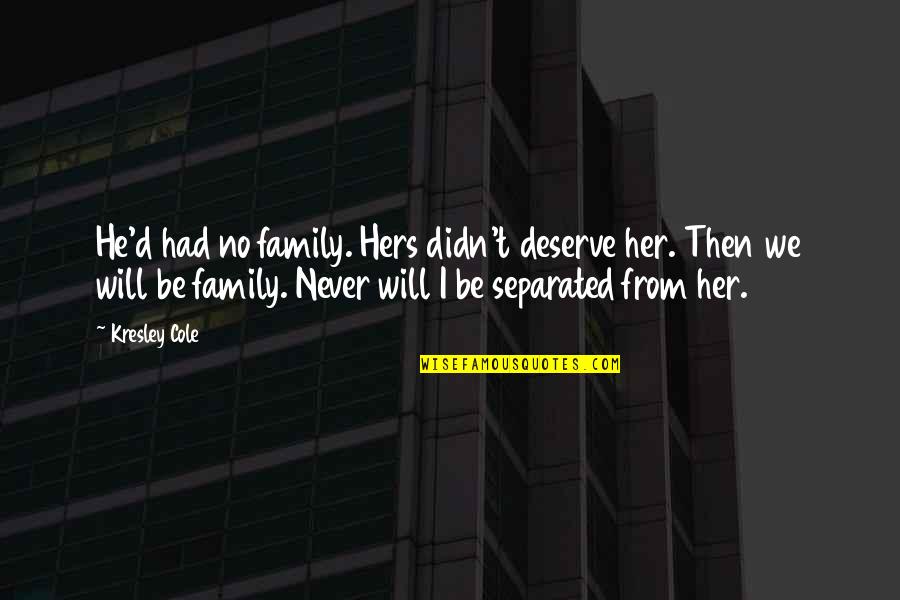 He'd had no family. Hers didn't deserve her. Then we will be family. Never will I be separated from her. —
Kresley Cole
You said we would never be separated, ever again.
And we will not. Not ever. There is a way to be together always. —
Melissa De La Cruz