Nationalism And Patriotism Quotes
Collection of top 33 famous quotes about Nationalism And Patriotism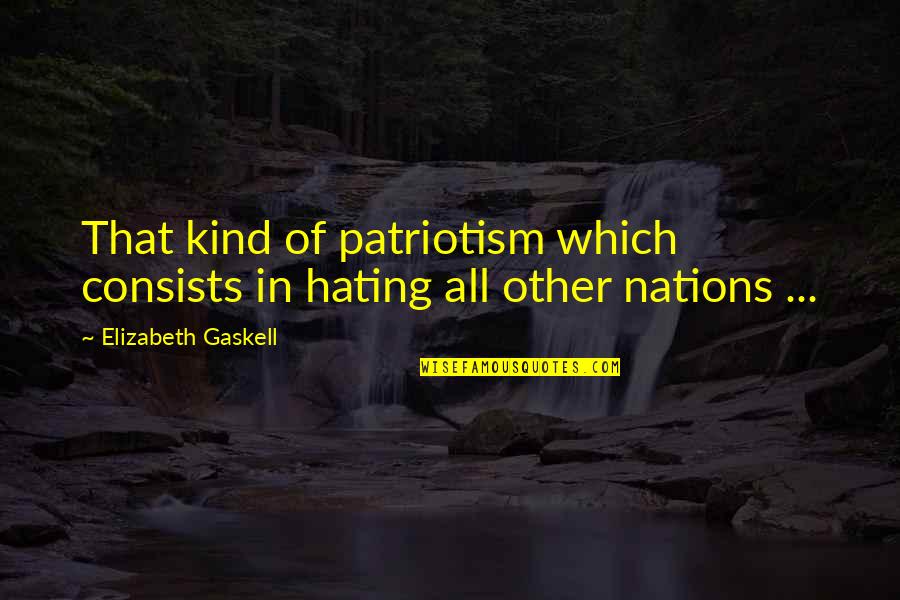 That kind of patriotism which consists in hating all other nations ...
—
Elizabeth Gaskell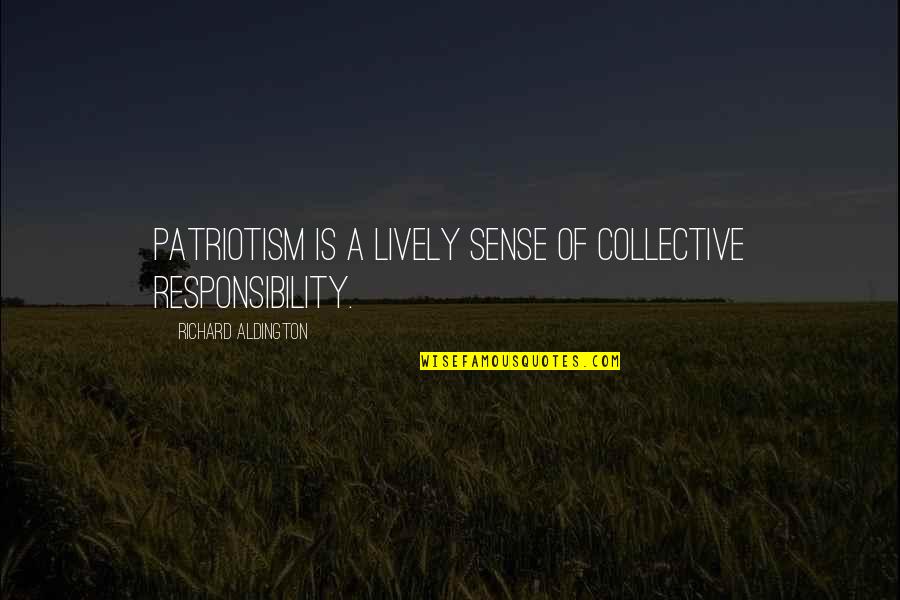 Patriotism is a lively sense of collective responsibility.
—
Richard Aldington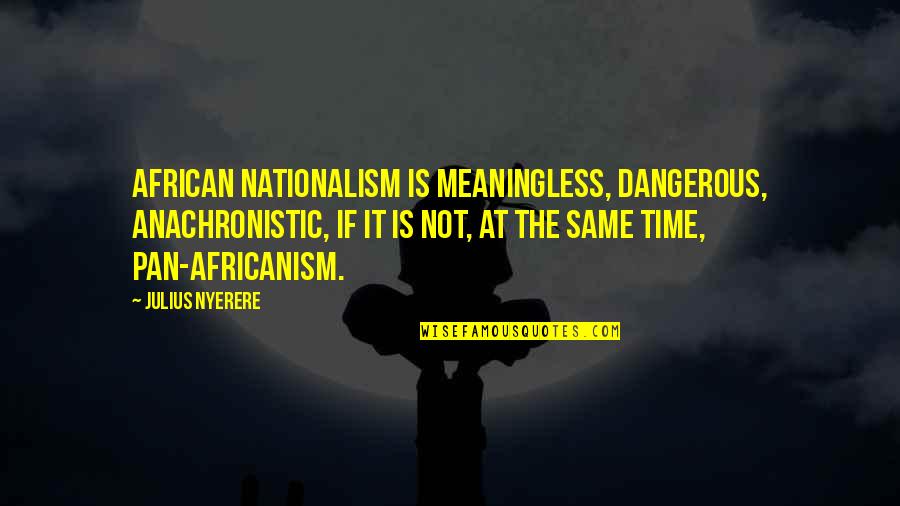 African nationalism is meaningless, dangerous, anachronistic, if it is not, at the same time, pan-Africanism.
—
Julius Nyerere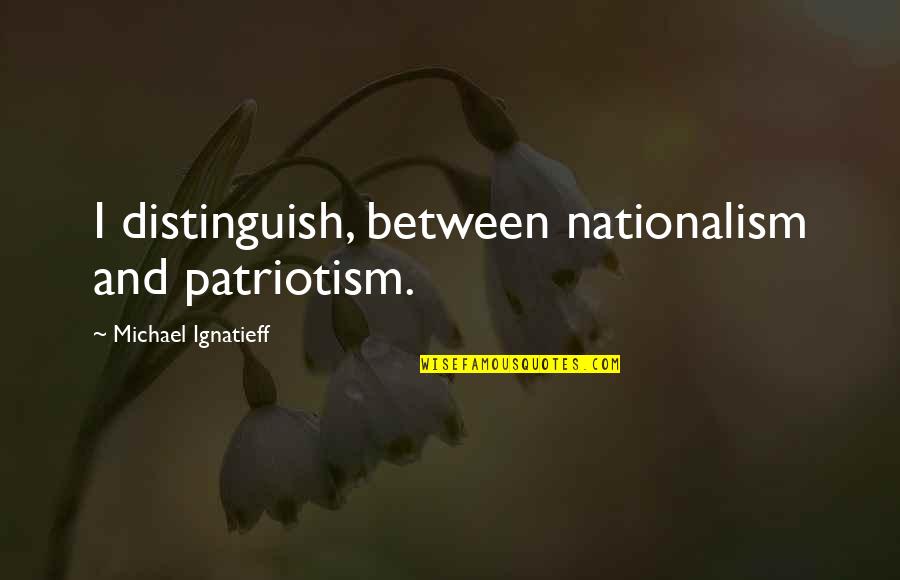 I distinguish, between nationalism and patriotism.
—
Michael Ignatieff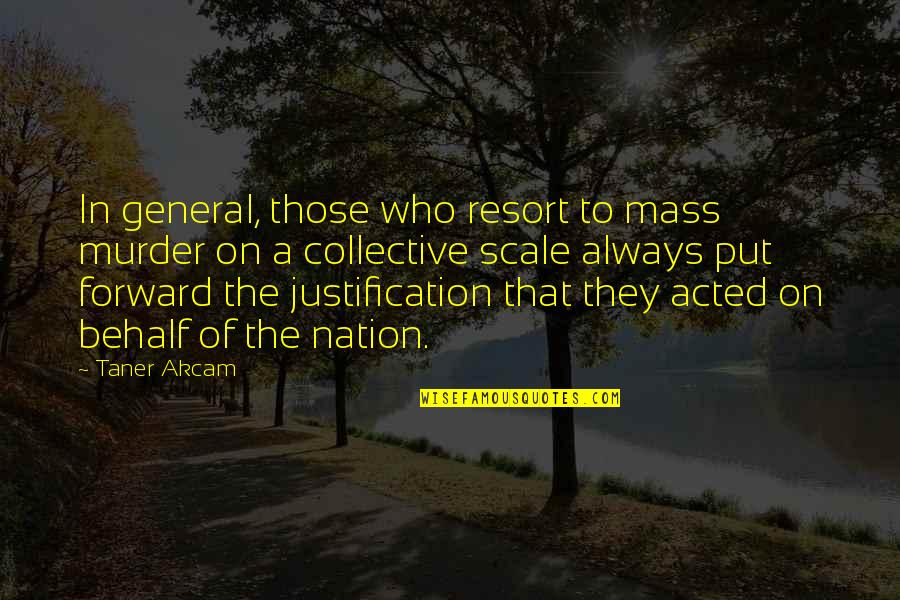 In general, those who resort to mass murder on a collective scale always put forward the justification that they acted on behalf of the nation.
—
Taner Akcam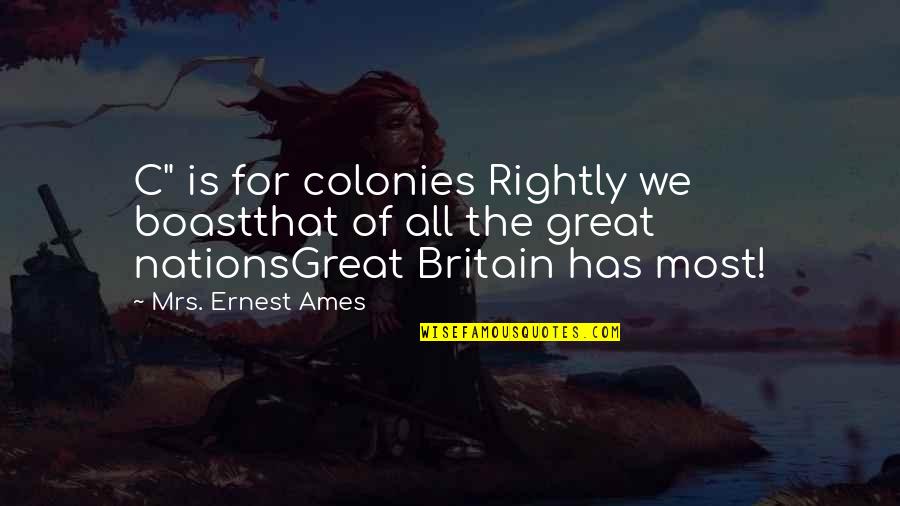 C" is for colonies
Rightly we boast
that of all the great nations
Great Britain has most!
—
Mrs. Ernest Ames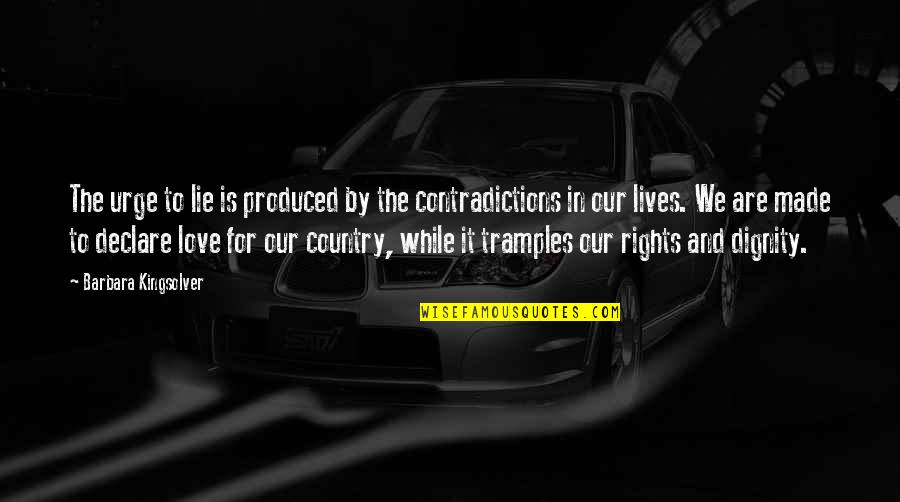 The urge to lie is produced by the contradictions in our lives. We are made to declare love for our country, while it tramples our rights and dignity.
—
Barbara Kingsolver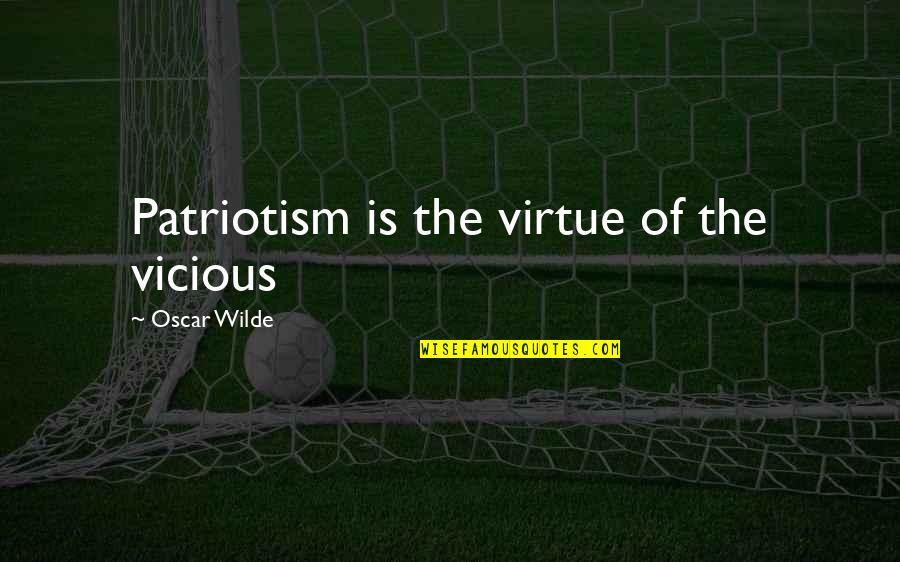 Patriotism is the virtue of the vicious
—
Oscar Wilde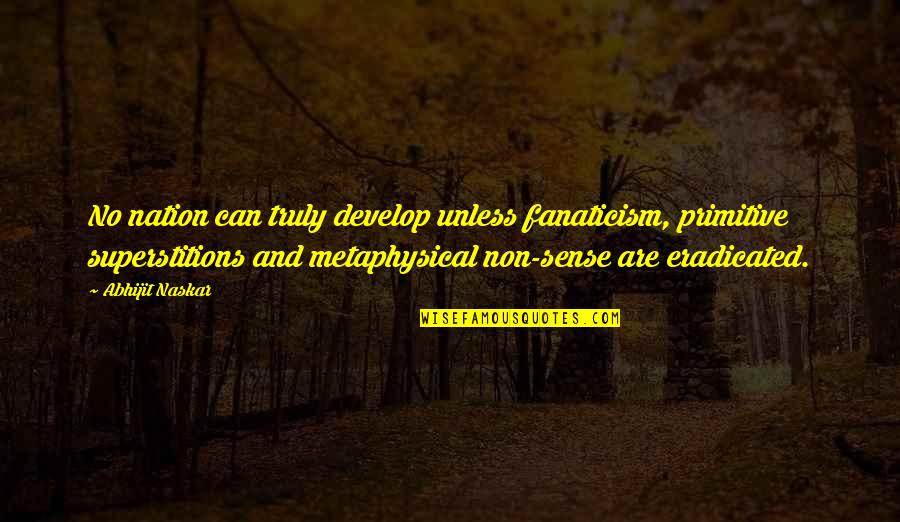 No nation can truly develop unless fanaticism, primitive superstitions and metaphysical non-sense are eradicated.
—
Abhijit Naskar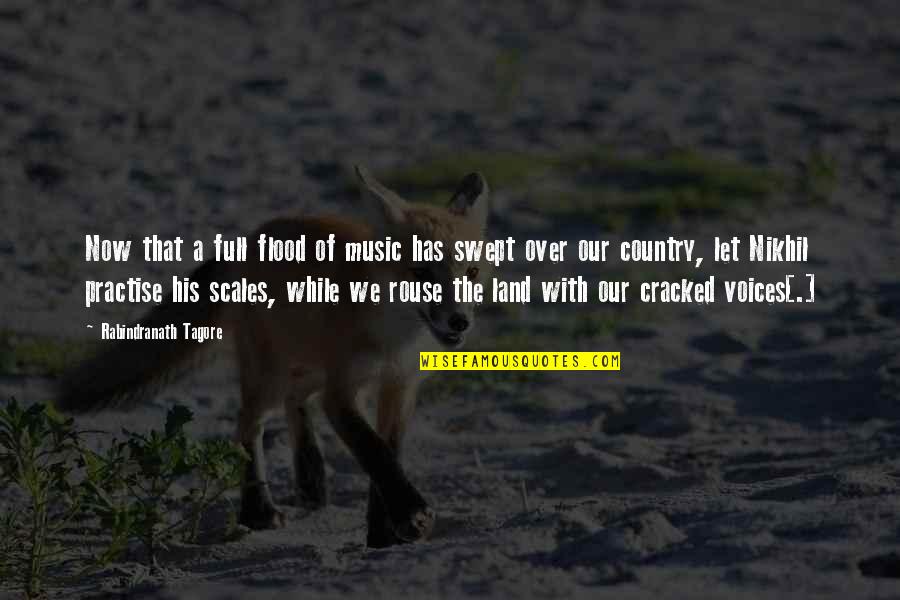 Now that a full flood of music has swept over our country, let Nikhil practise his scales, while we rouse the land with our cracked voices[.]
—
Rabindranath Tagore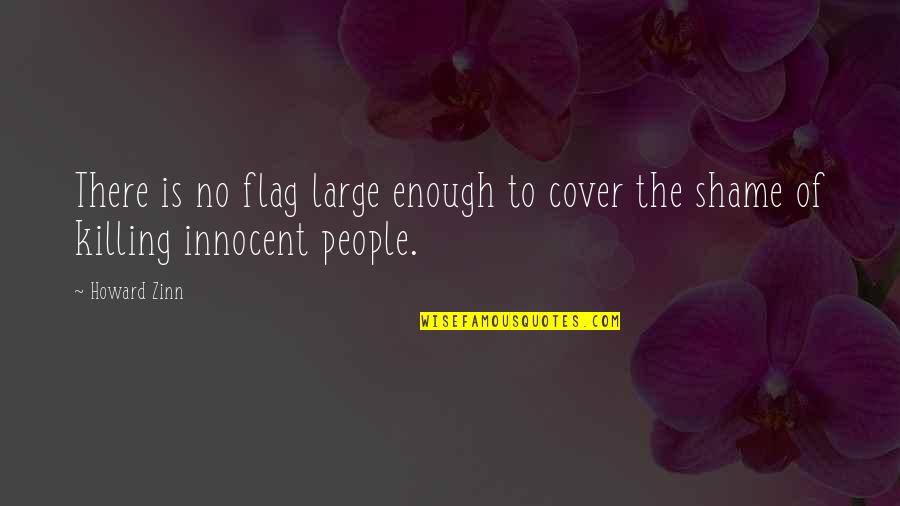 There is no flag large enough to cover the shame of killing innocent people.
—
Howard Zinn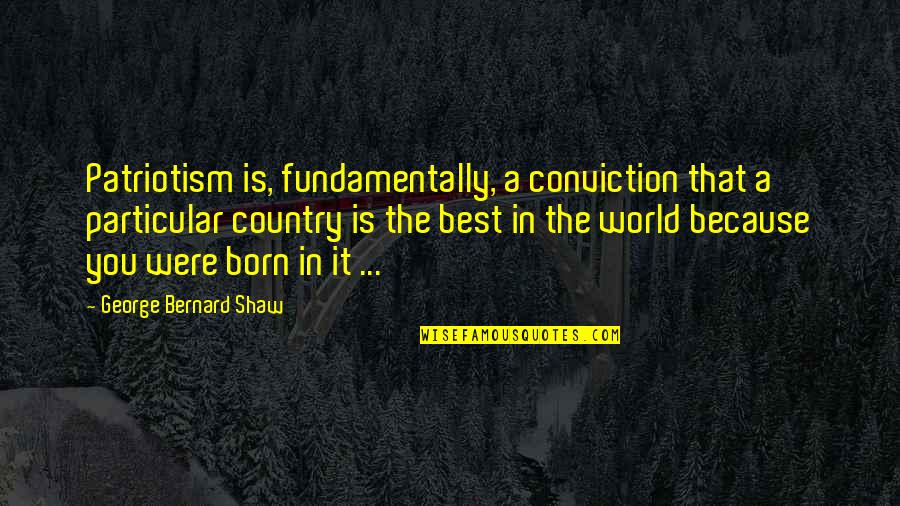 Patriotism is, fundamentally, a conviction that a particular country is the best in the world because you were born in it ...
—
George Bernard Shaw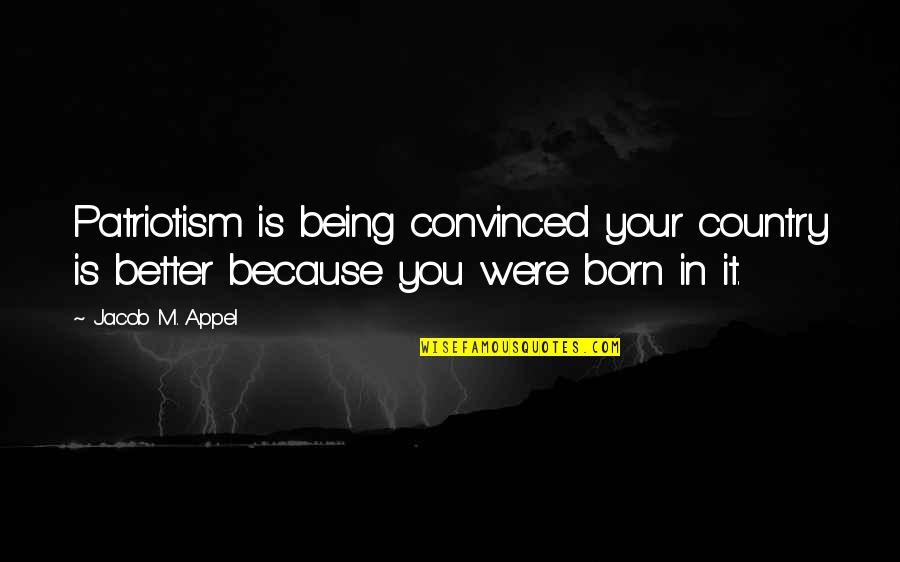 Patriotism is being convinced your country is better because you were born in it. —
Jacob M. Appel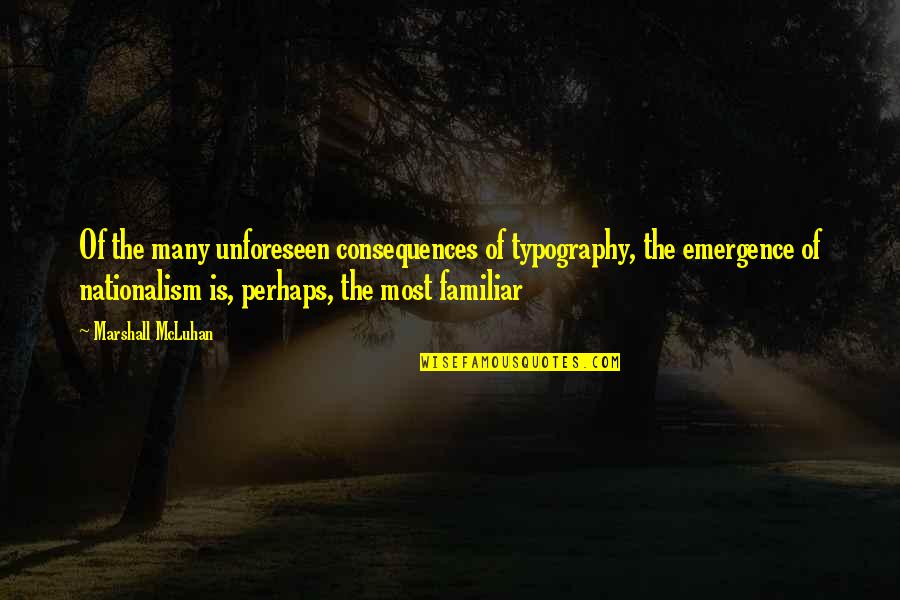 Of the many unforeseen consequences of typography, the emergence of nationalism is, perhaps, the most familiar —
Marshall McLuhan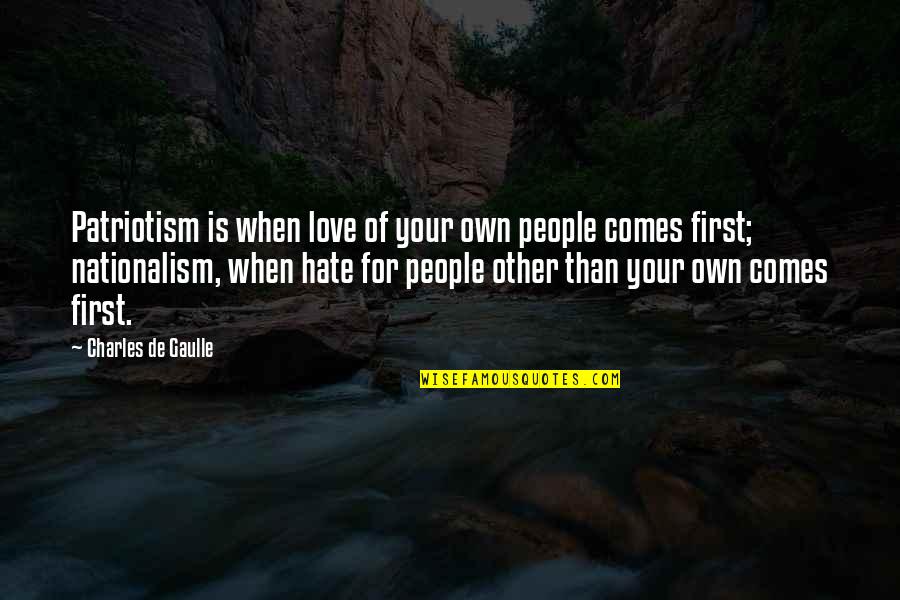 Patriotism is when love of your own people comes first; nationalism, when hate for people other than your own comes first. —
Charles De Gaulle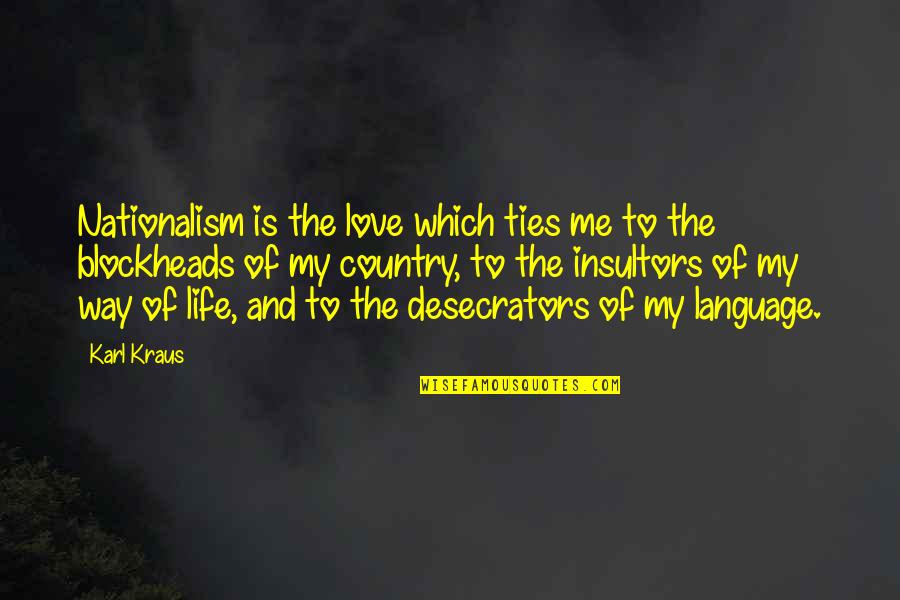 Nationalism is the love which ties me to the blockheads of my country, to the insultors of my way of life, and to the desecrators of my language. —
Karl Kraus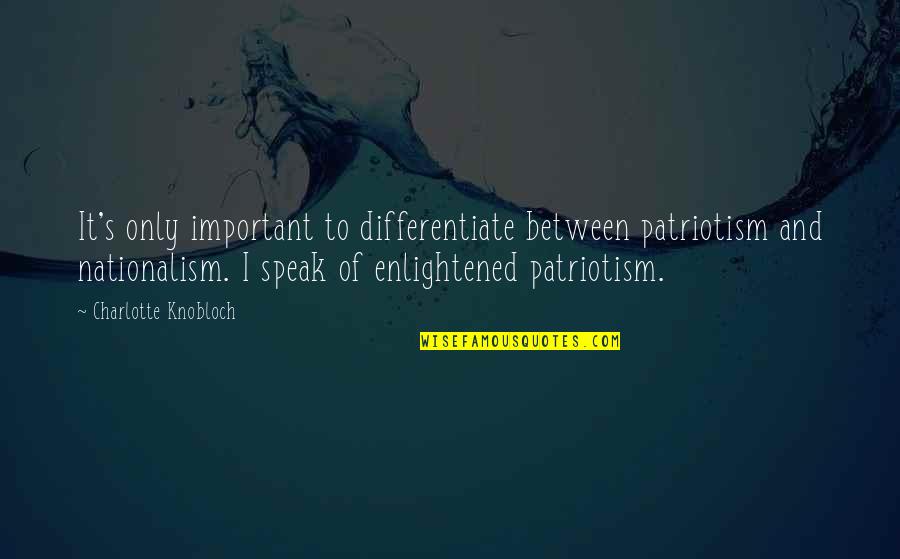 It's only important to differentiate between patriotism and nationalism. I speak of enlightened patriotism. —
Charlotte Knobloch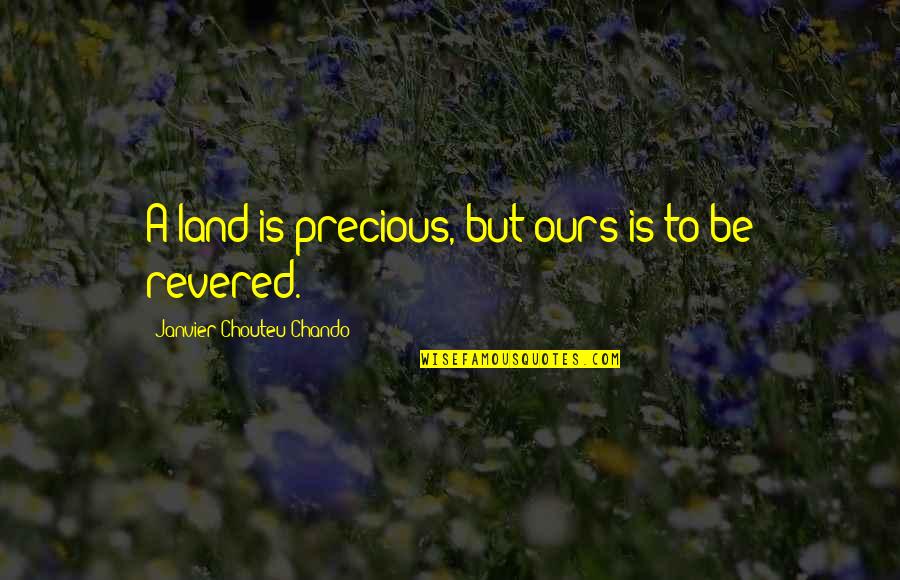 A land is precious, but ours is to be revered. —
Janvier Chouteu-Chando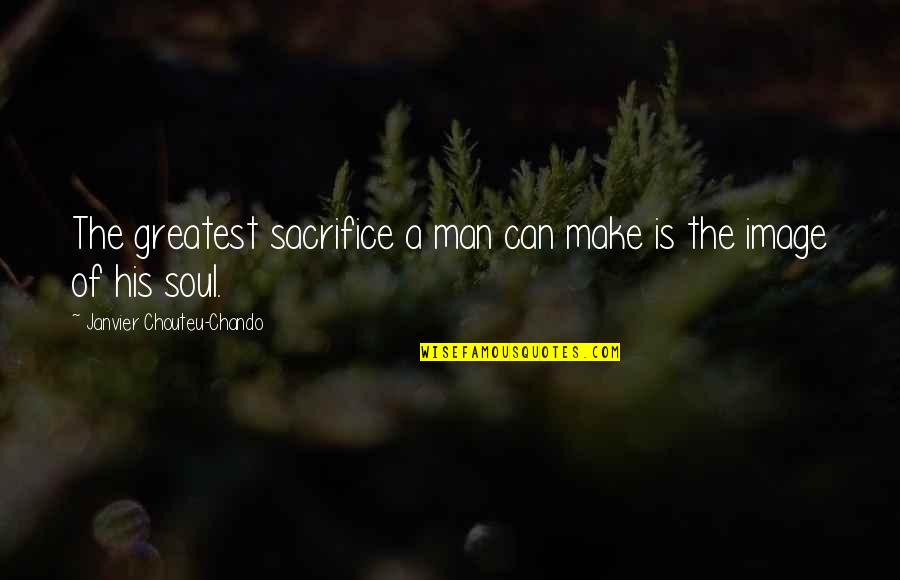 The greatest sacrifice a man can make is the image of his soul. —
Janvier Chouteu-Chando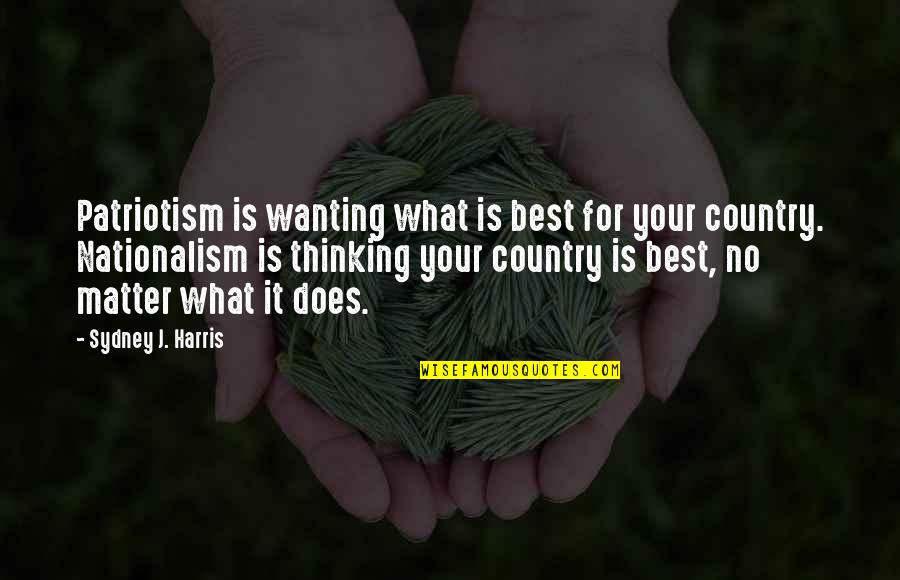 Patriotism is wanting what is best for your country. Nationalism is thinking your country is best, no matter what it does. —
Sydney J. Harris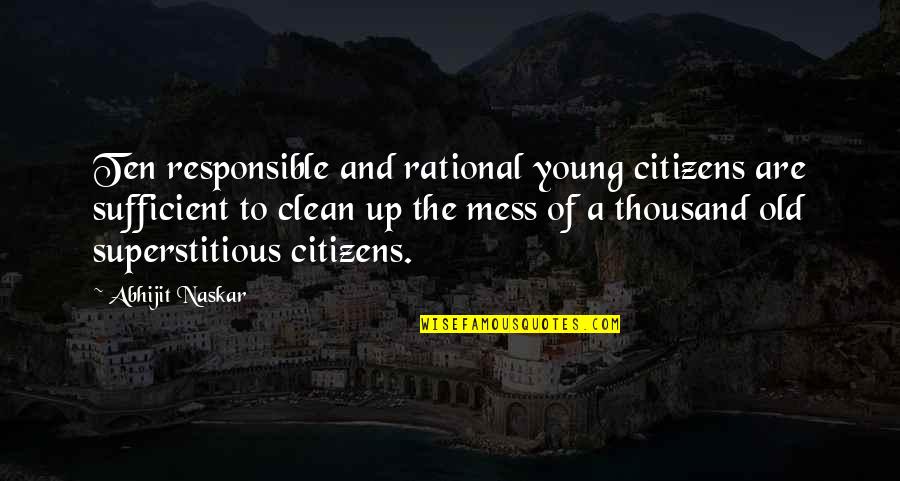 Ten responsible and rational young citizens are sufficient to clean up the mess of a thousand old superstitious citizens. —
Abhijit Naskar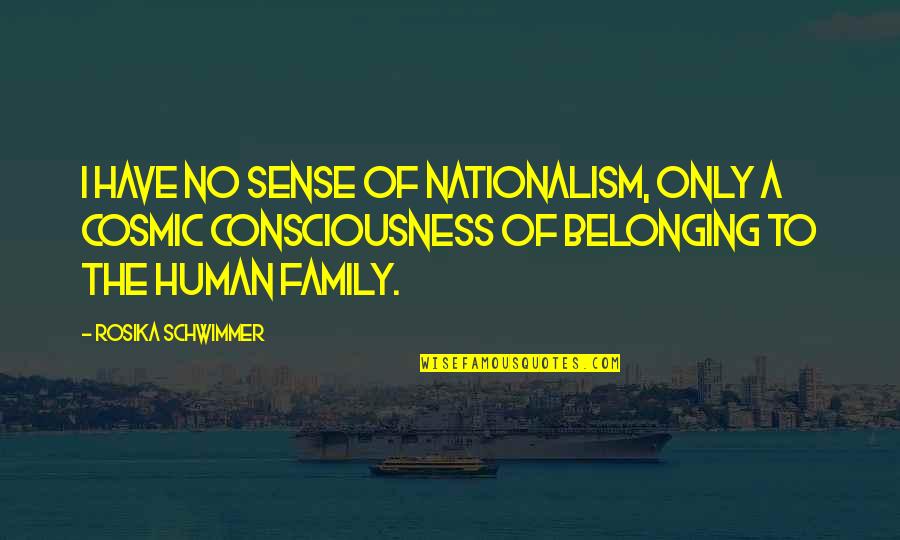 I have no sense of nationalism, only a cosmic consciousness of belonging to the human family. —
Rosika Schwimmer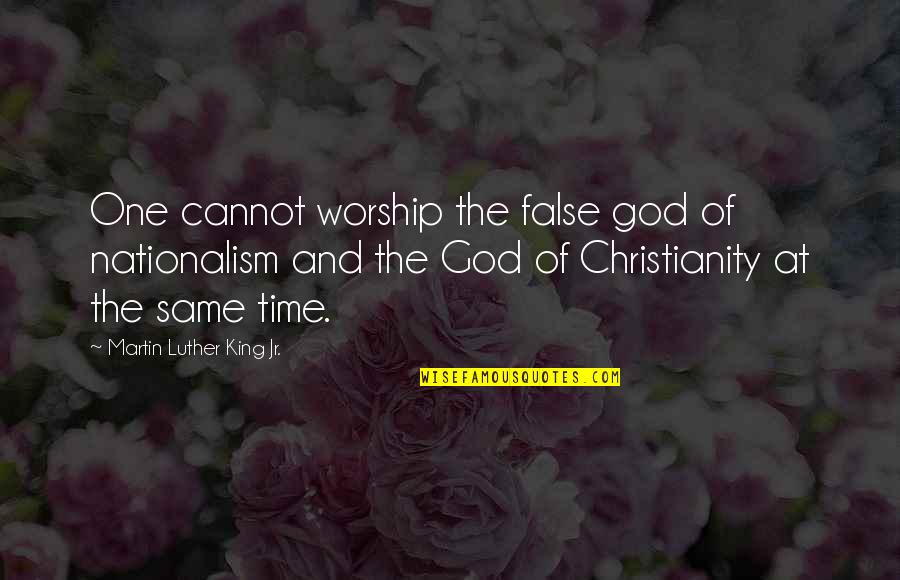 One cannot worship the false god of nationalism and the God of Christianity at the same time. —
Martin Luther King Jr.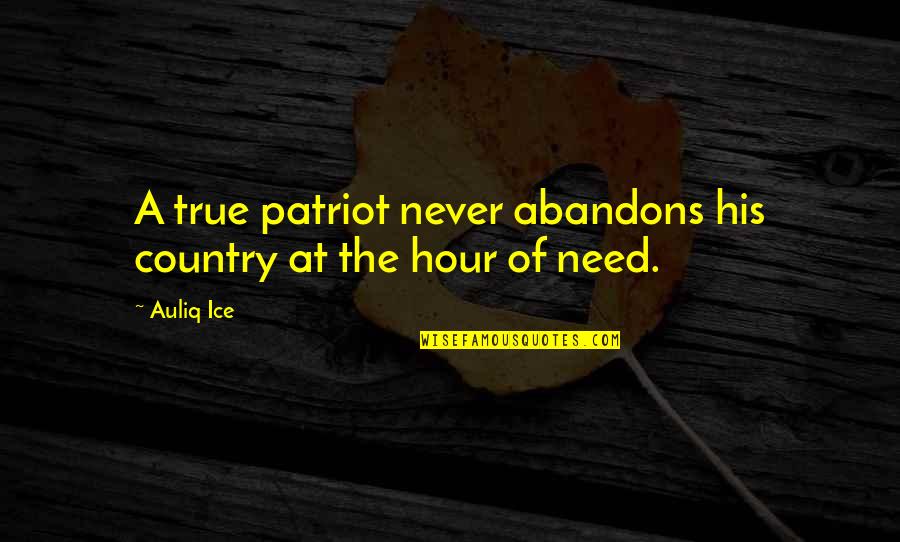 A true patriot never abandons his country at the hour of need. —
Auliq Ice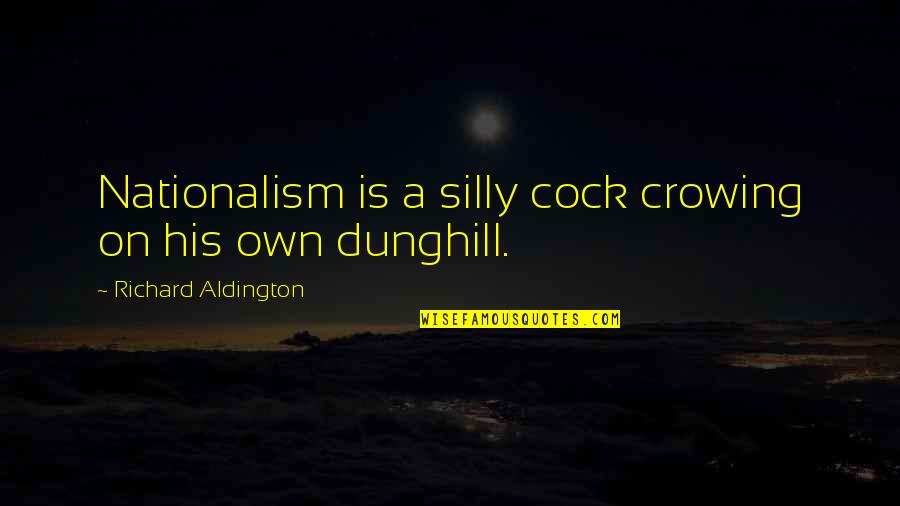 Nationalism is a silly cock crowing on his own dunghill. —
Richard Aldington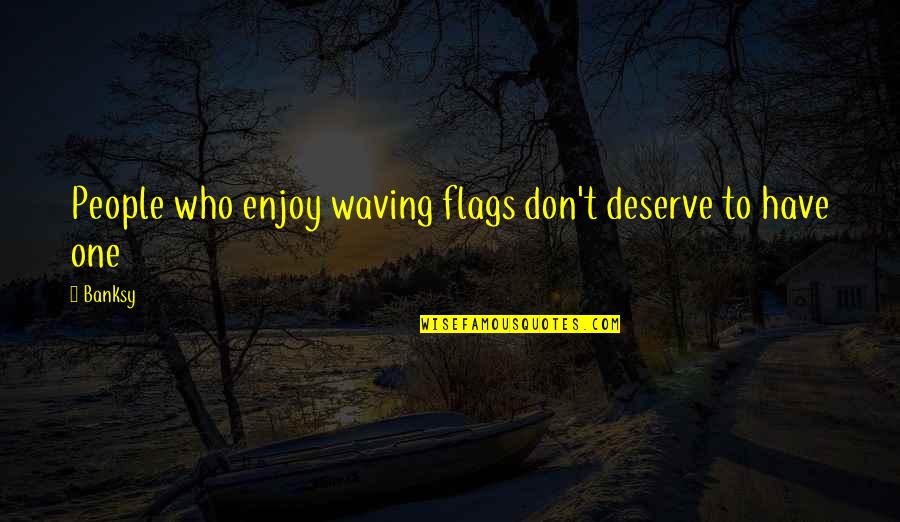 People who enjoy waving flags don't deserve to have one —
Banksy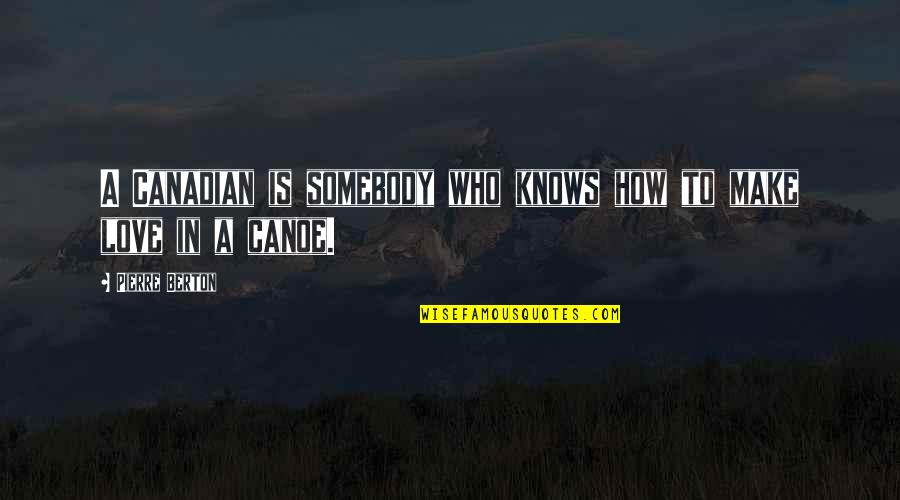 A Canadian is somebody who knows how to make love in a canoe. —
Pierre Berton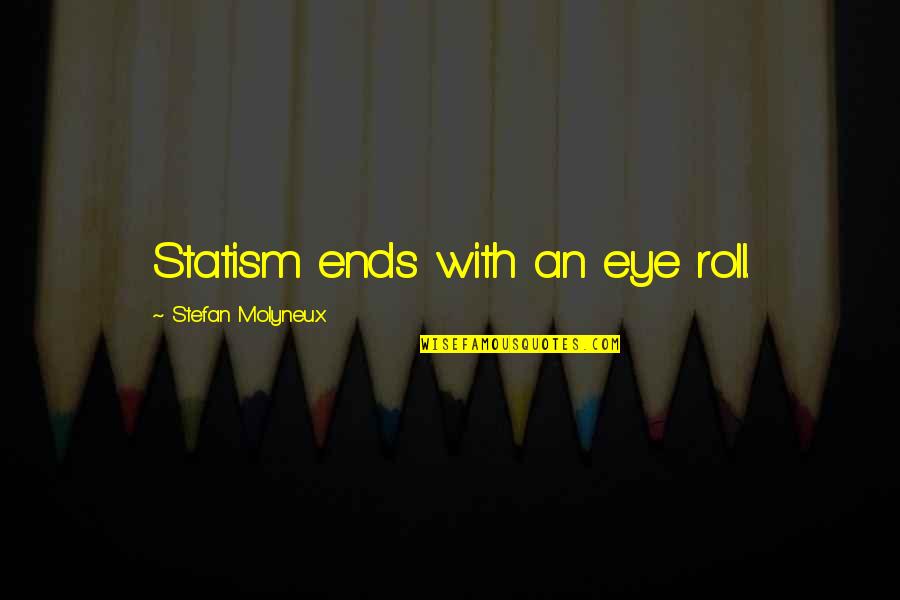 Statism ends with an eye roll. —
Stefan Molyneux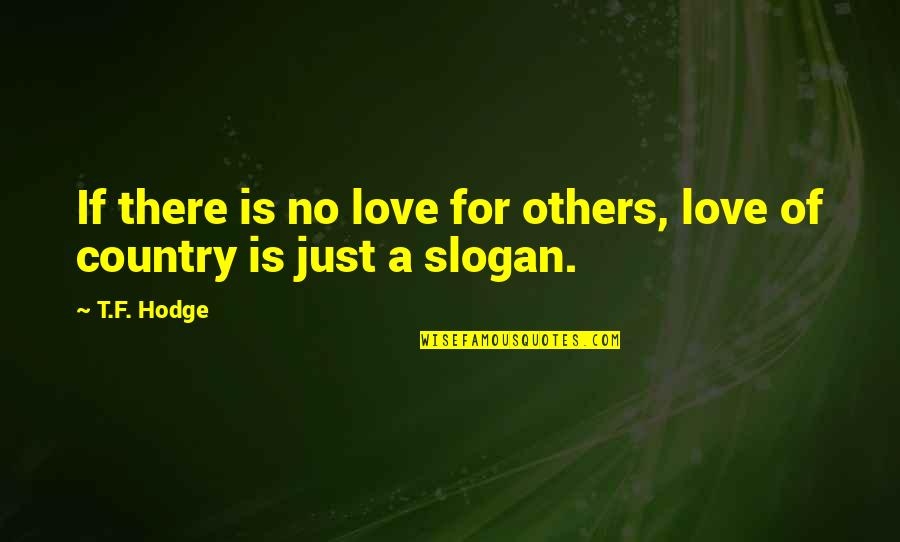 If there is no love for others, love of country is just a slogan. —
T.F. Hodge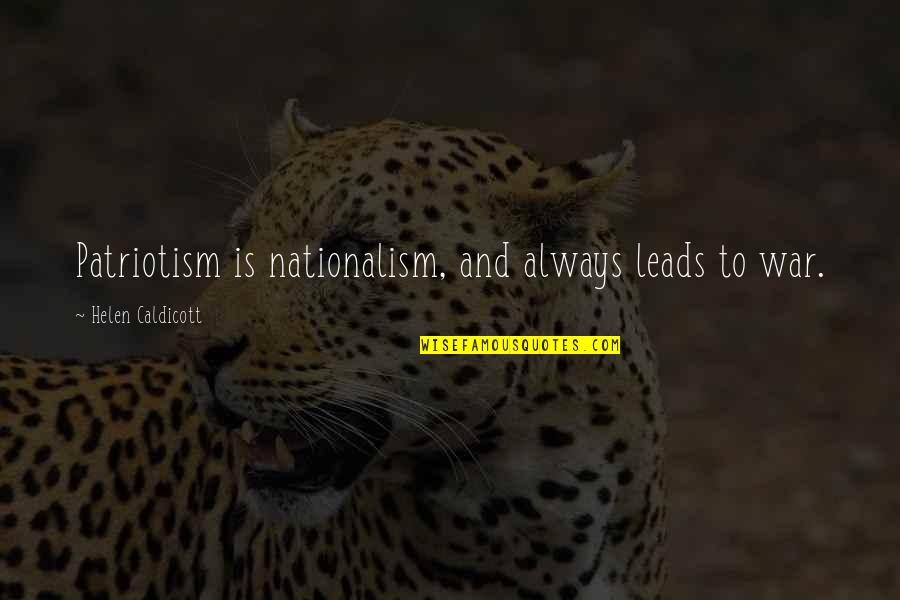 Patriotism is nationalism, and always leads to war. —
Helen Caldicott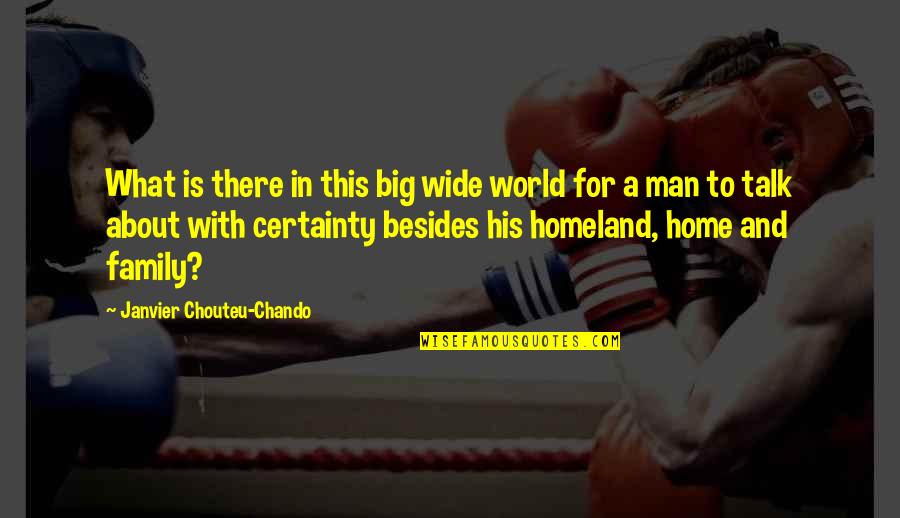 What is there in this big wide world for a man to talk about with certainty besides his homeland, home and family? —
Janvier Chouteu-Chando