Murder Mysteries Quotes
Collection of top 17 famous quotes about Murder Mysteries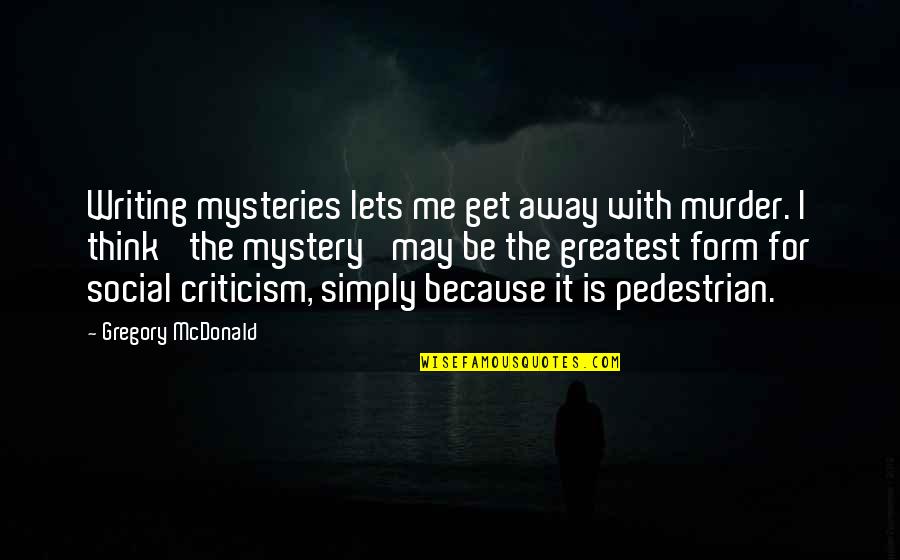 Writing mysteries lets me get away with murder. I think 'the mystery' may be the greatest form for social criticism, simply because it is pedestrian.
—
Gregory McDonald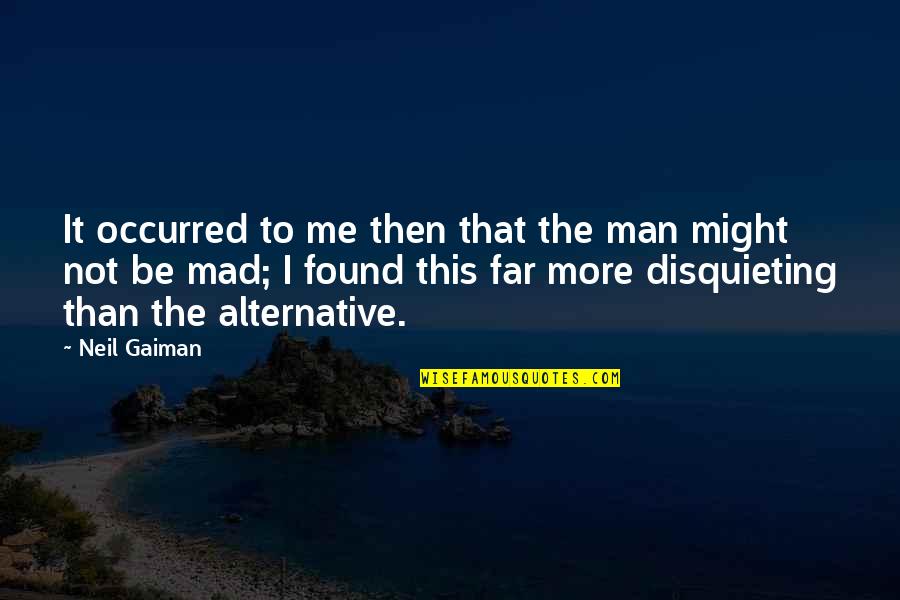 It occurred to me then that the man might not be mad; I found this far more disquieting than the alternative.
—
Neil Gaiman
Murder mysteries are puzzles that are fun to resolve.
—
Kathy Reichs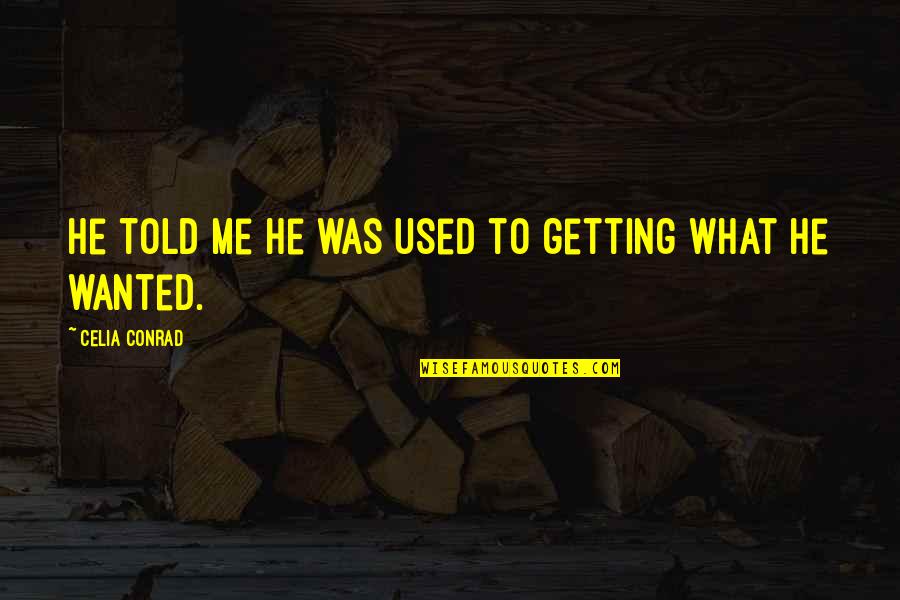 He told me he was used to getting what he wanted.
—
Celia Conrad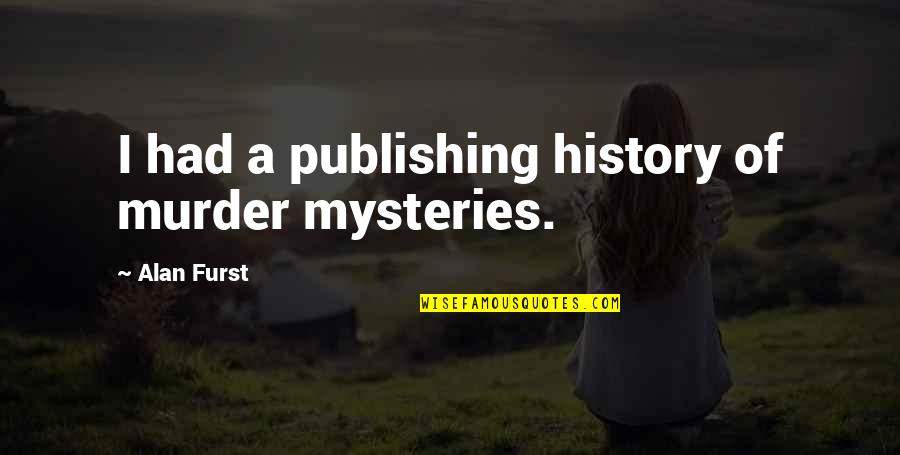 I had a publishing history of
murder mysteries
. —
Alan Furst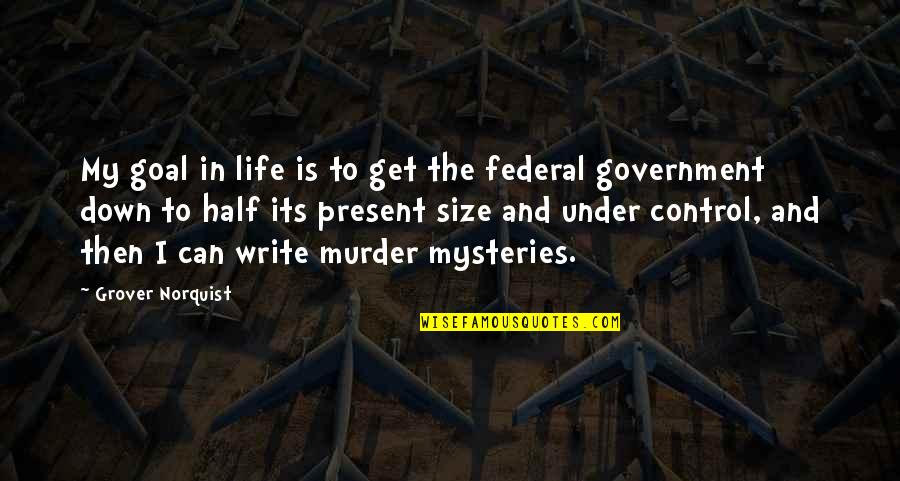 My goal in life is to get the federal government down to half its present size and under control, and then I can write
murder mysteries
. —
Grover Norquist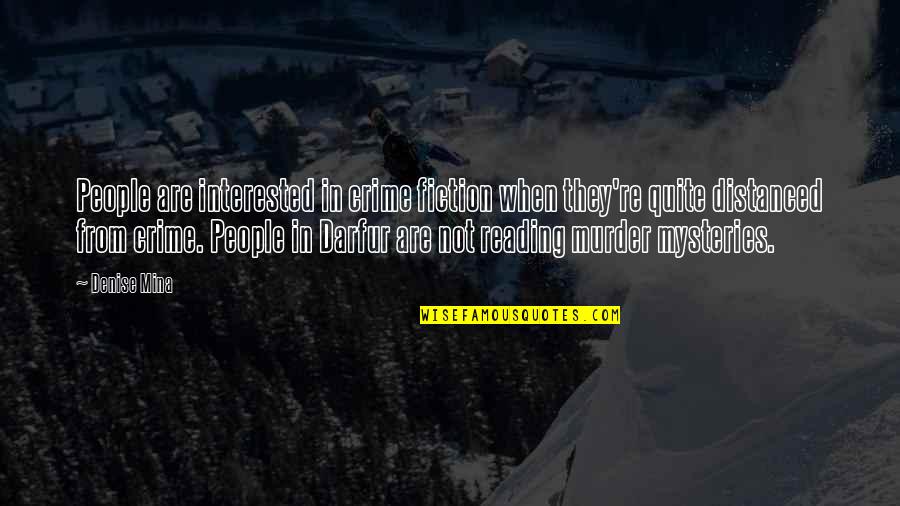 People are interested in crime fiction when they're quite distanced from crime. People in Darfur are not reading
murder mysteries
. —
Denise Mina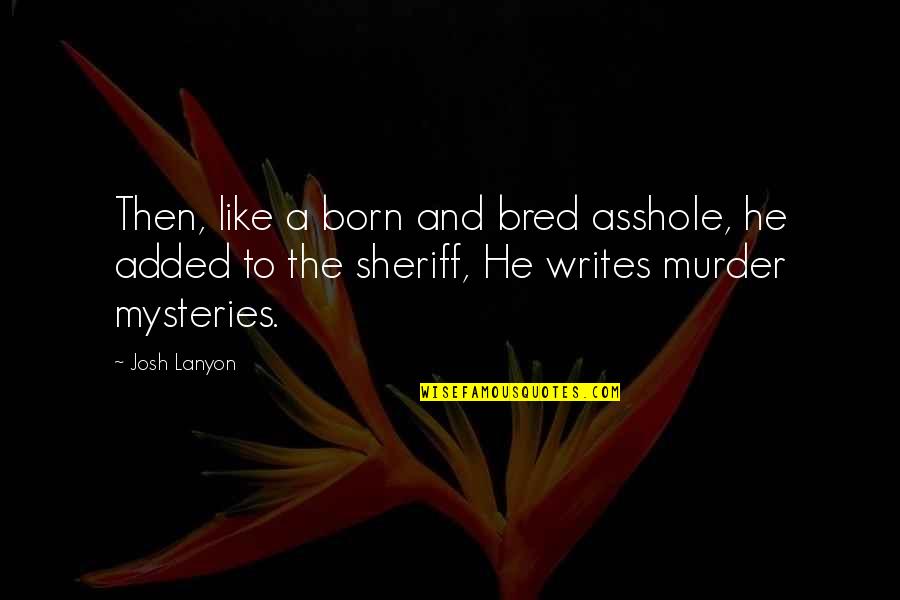 Then, like a born and bred asshole, he added to the sheriff, He writes
murder mysteries
. —
Josh Lanyon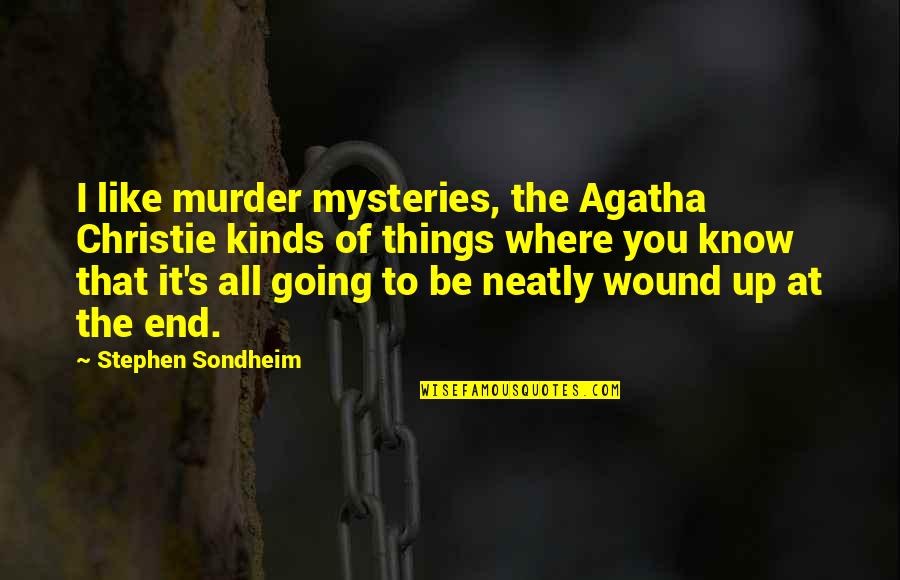 I like
murder mysteries
, the Agatha Christie kinds of things where you know that it's all going to be neatly wound up at the end. —
Stephen Sondheim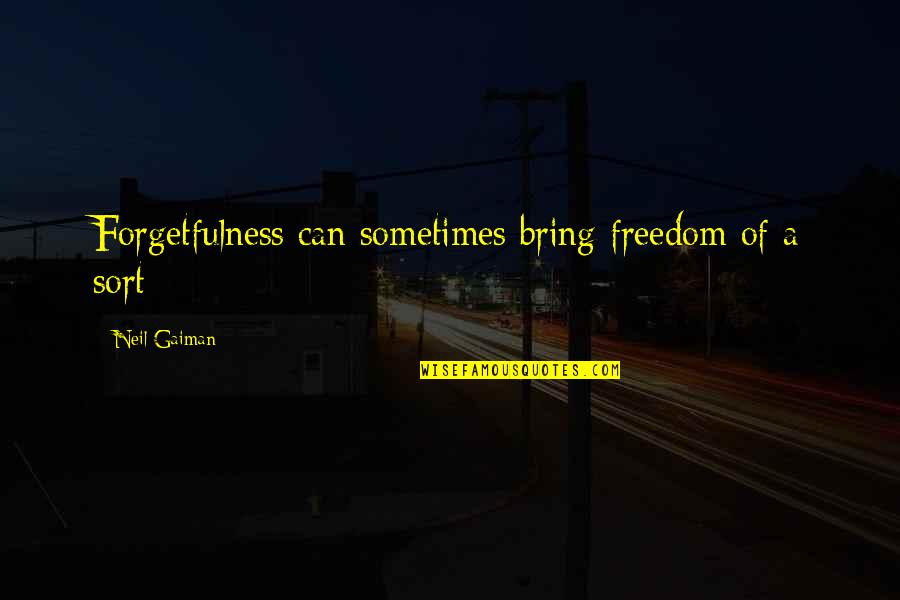 Forgetfulness can sometimes bring freedom of a sort —
Neil Gaiman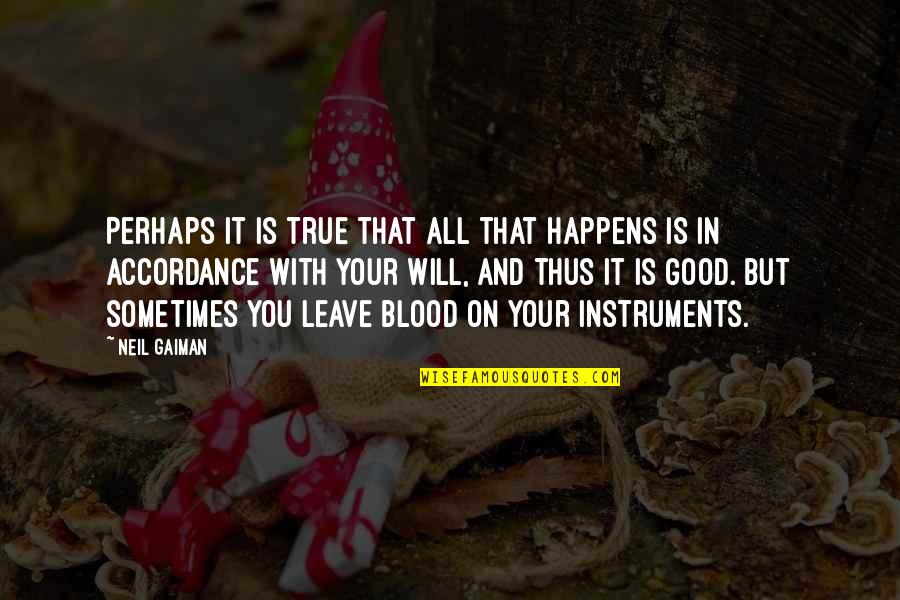 Perhaps it is true that all that happens is in accordance with Your will, and thus it is good. But sometimes You leave blood on Your instruments. —
Neil Gaiman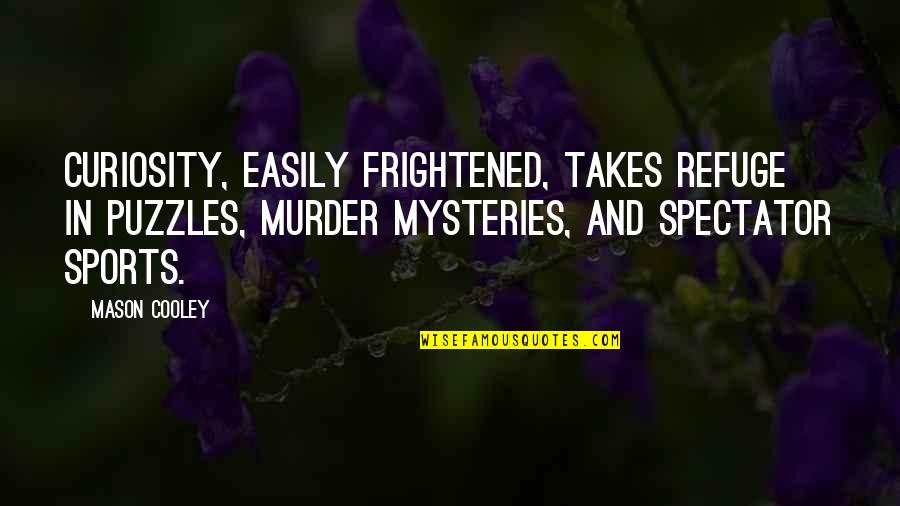 Curiosity, easily frightened, takes refuge in puzzles,
murder mysteries
, and spectator sports. —
Mason Cooley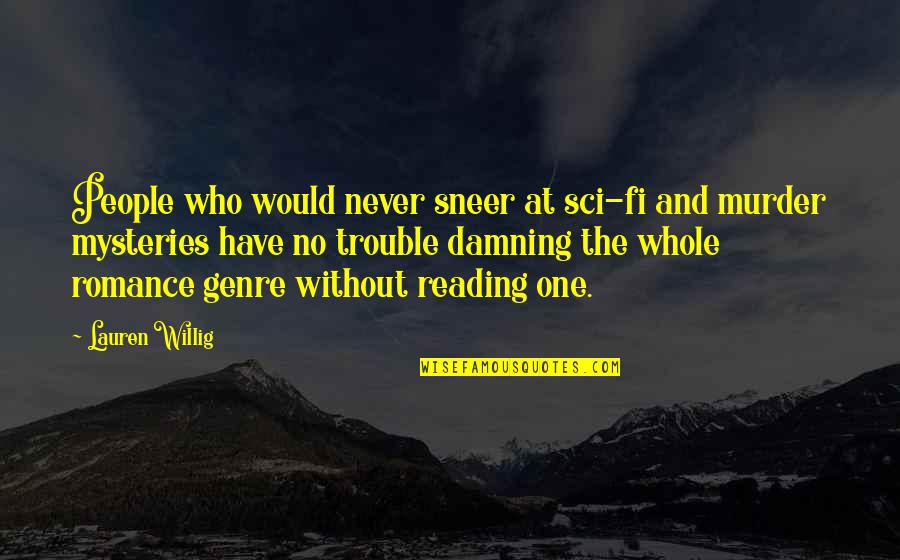 People who would never sneer at sci-fi and
murder mysteries
have no trouble damning the whole romance genre without reading one. —
Lauren Willig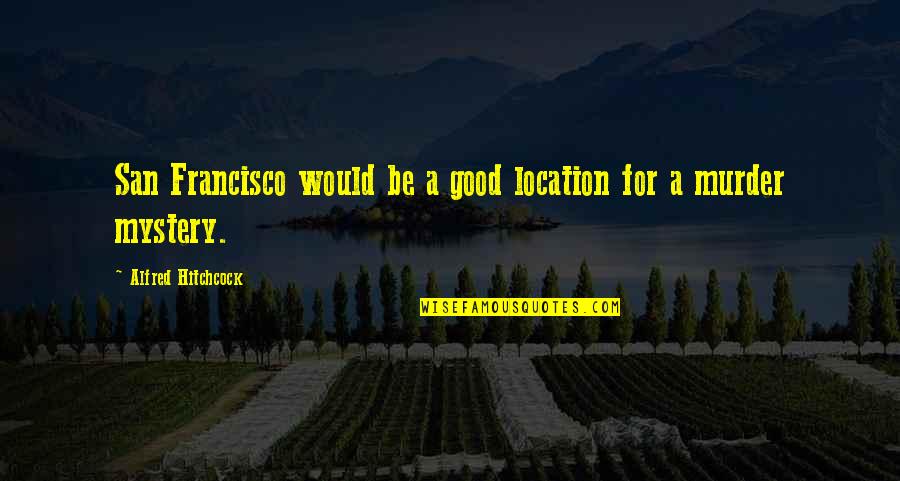 San Francisco would be a good location for a murder mystery. —
Alfred Hitchcock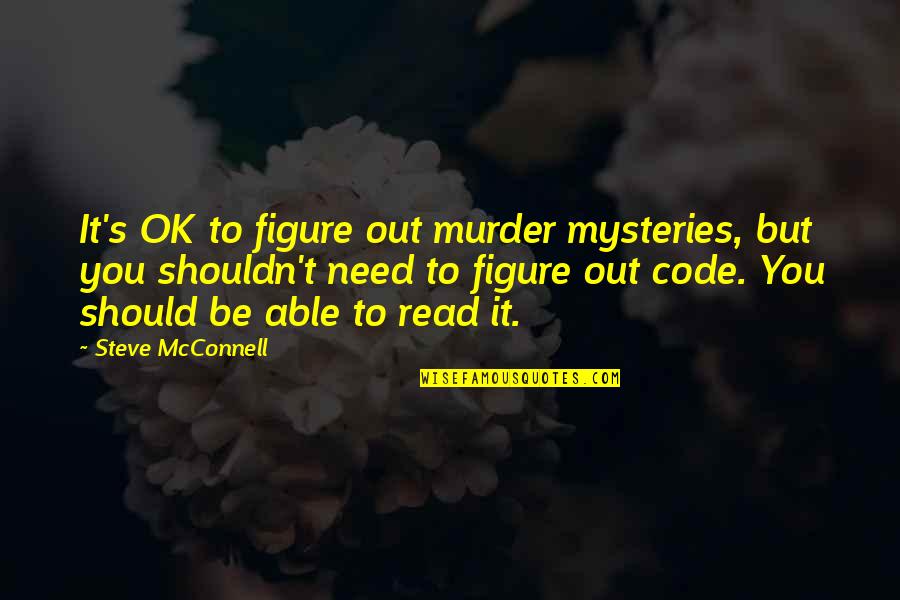 It's OK to figure out
murder mysteries
, but you shouldn't need to figure out code. You should be able to read it. —
Steve McConnell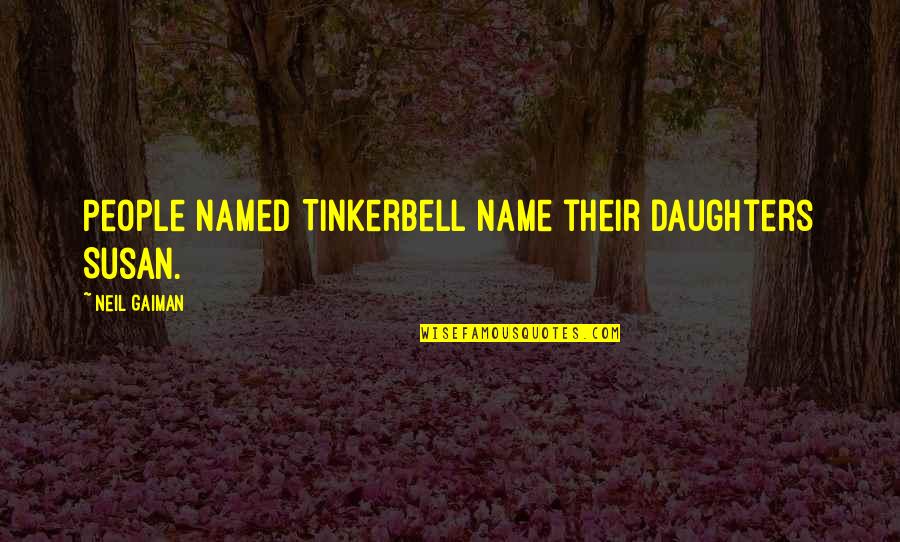 People named Tinkerbell name their daughters Susan. —
Neil Gaiman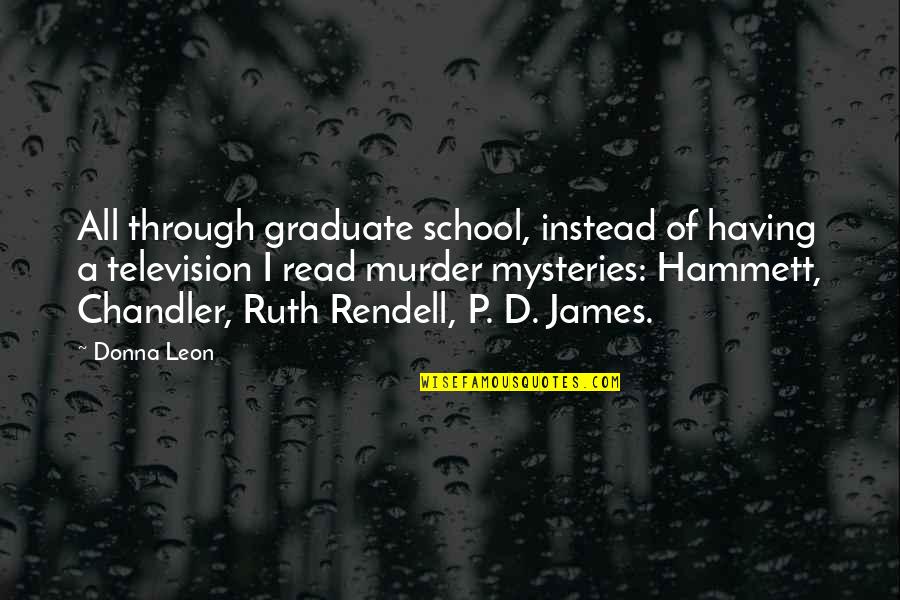 All through graduate school, instead of having a television I read
murder mysteries
: Hammett, Chandler, Ruth Rendell, P. D. James. —
Donna Leon