Muldoon Quotes
Collection of top 30 famous quotes about Muldoon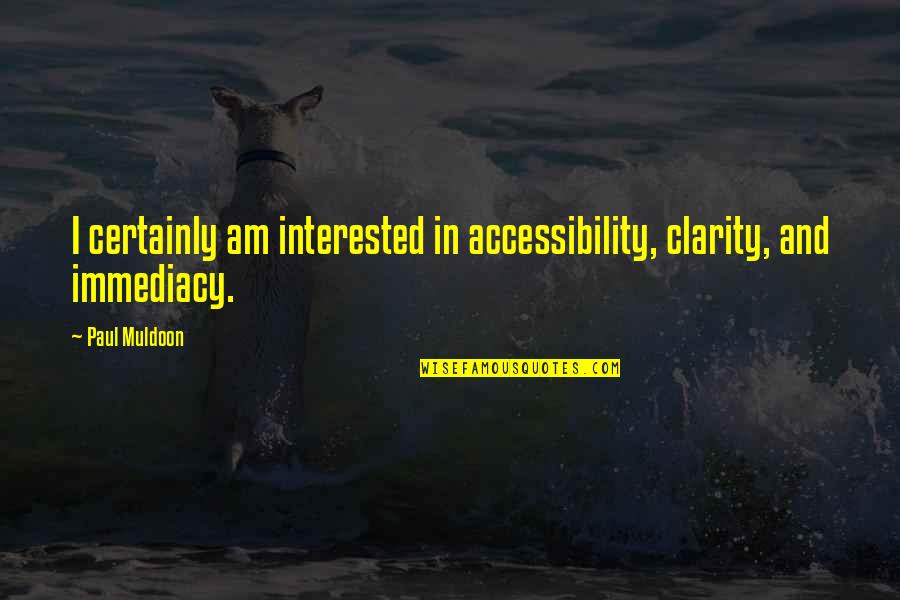 I certainly am interested in accessibility, clarity, and immediacy.
—
Paul Muldoon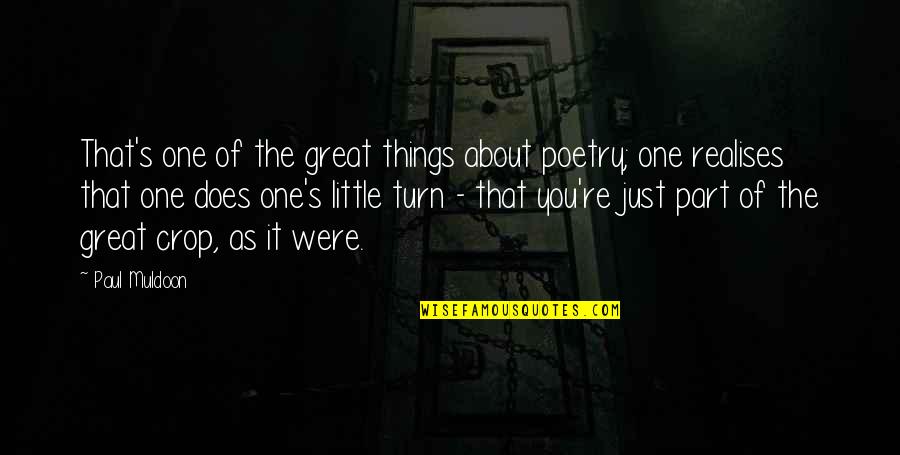 That's one of the great things about poetry; one realises that one does one's little turn - that you're just part of the great crop, as it were.
—
Paul Muldoon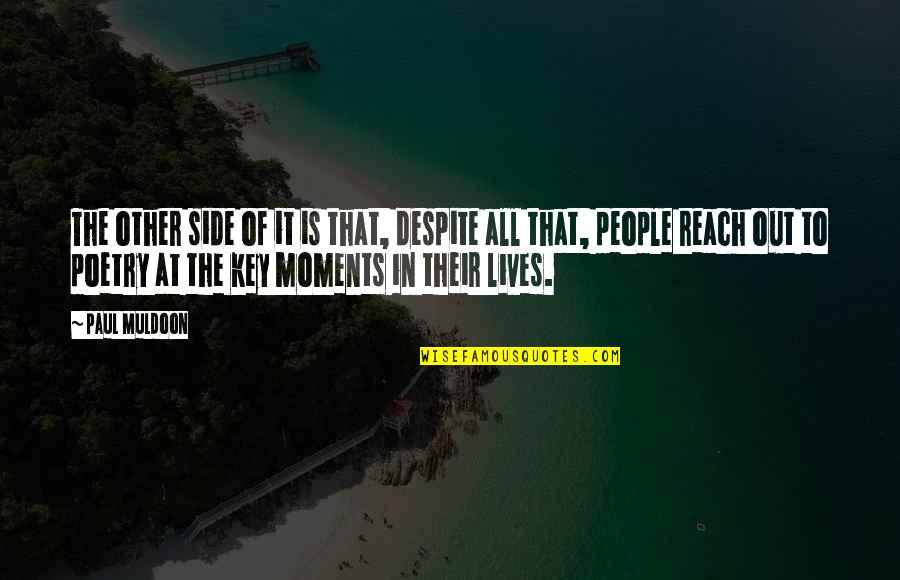 The other side of it is that, despite all that, people reach out to poetry at the key moments in their lives.
—
Paul Muldoon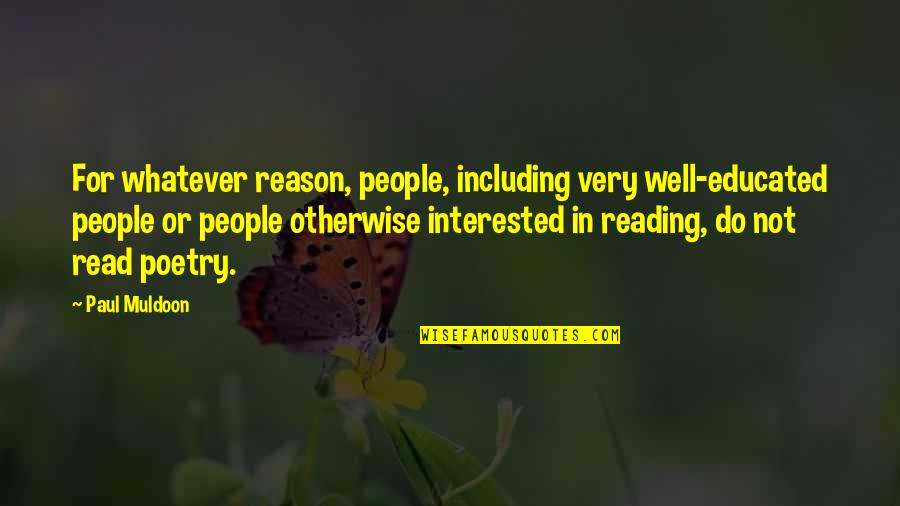 For whatever reason, people, including very well-educated people or people otherwise interested in reading, do not read poetry.
—
Paul Muldoon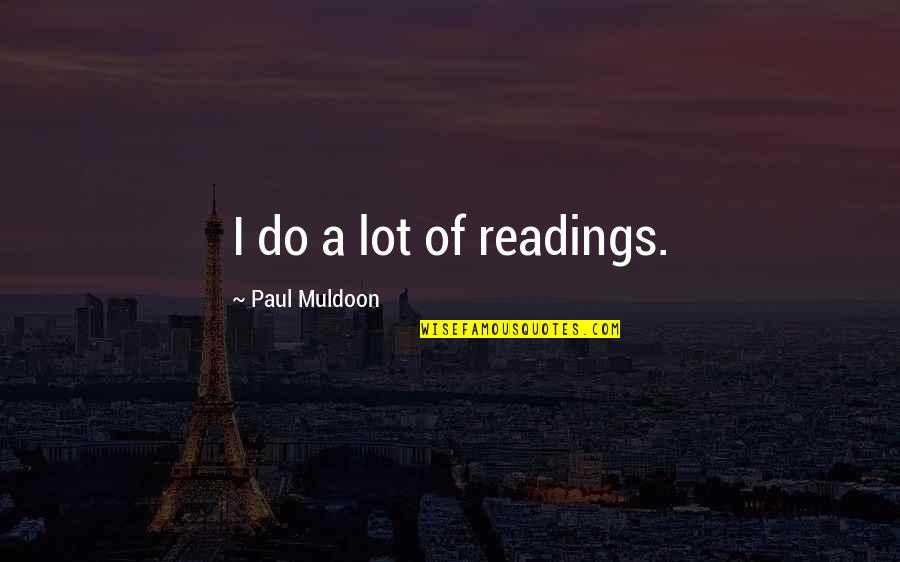 I do a lot of readings.
—
Paul Muldoon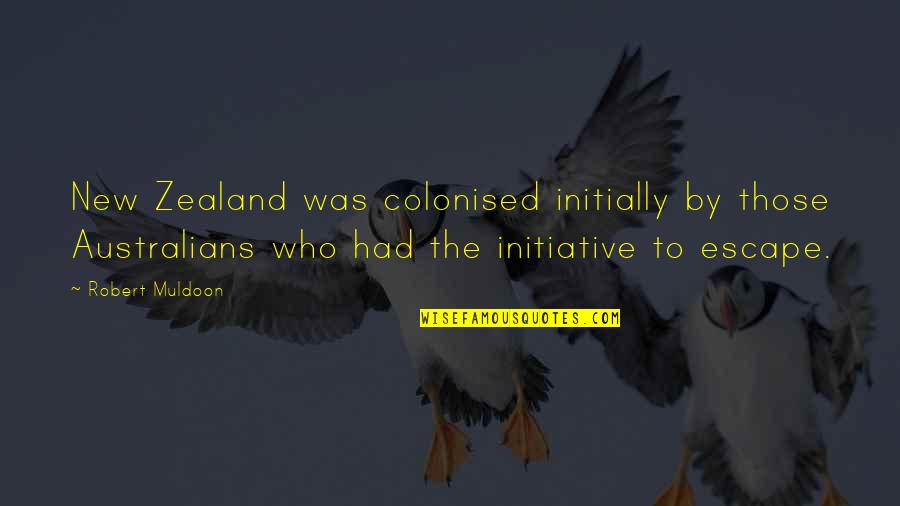 New Zealand was colonised initially by those Australians who had the initiative to escape.
—
Robert Muldoon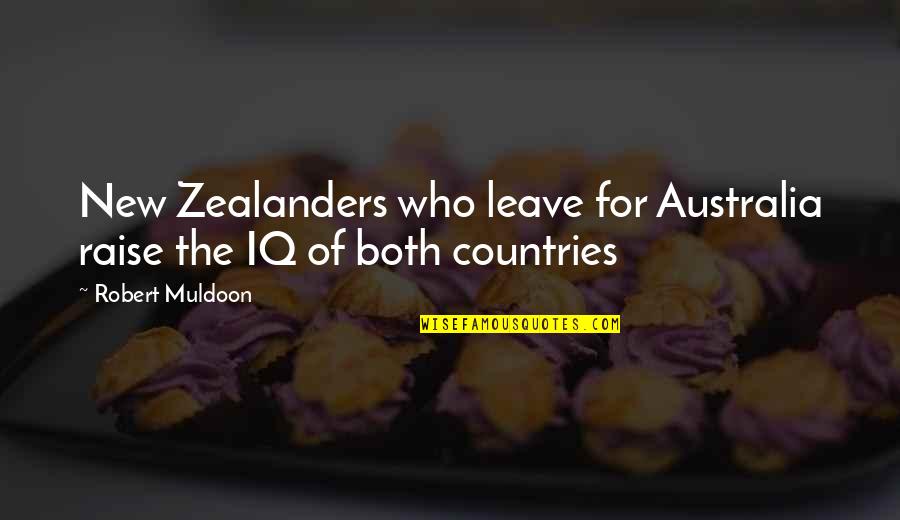 New Zealanders who leave for Australia raise the IQ of both countries
—
Robert Muldoon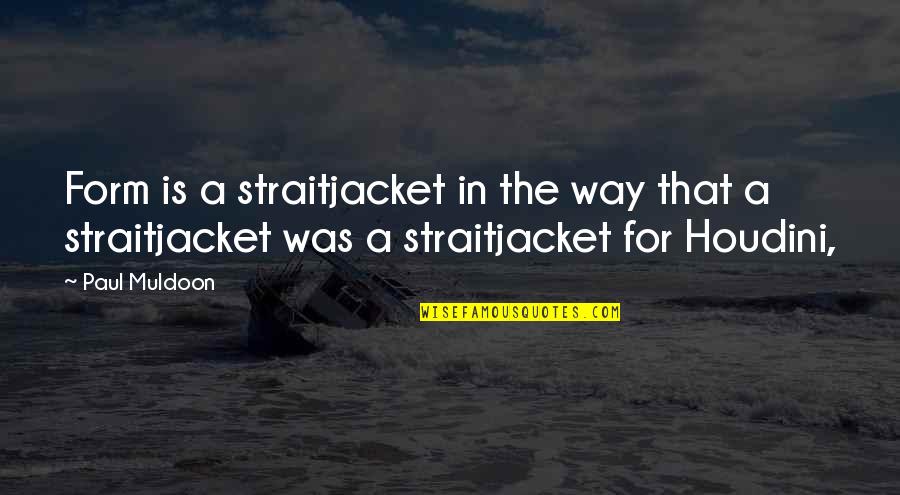 Form is a straitjacket in the way that a straitjacket was a straitjacket for Houdini, —
Paul Muldoon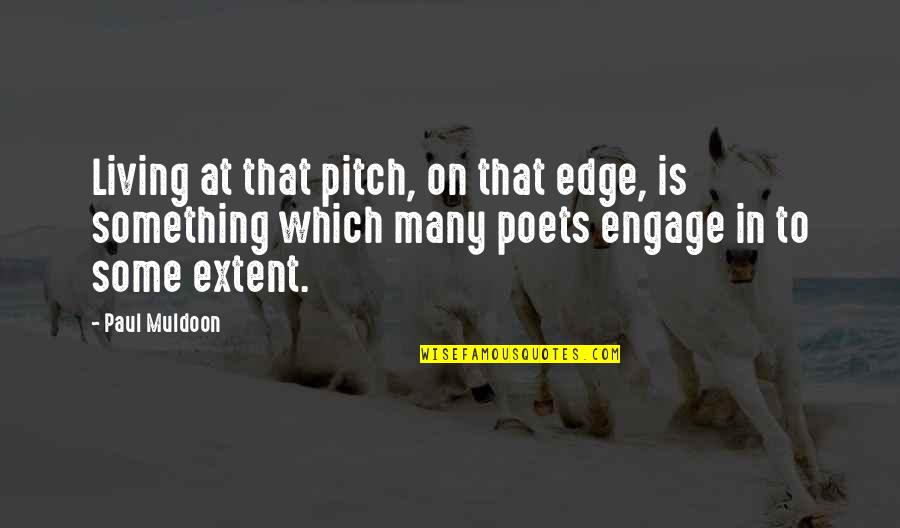 Living at that pitch, on that edge, is something which many poets engage in to some extent. —
Paul Muldoon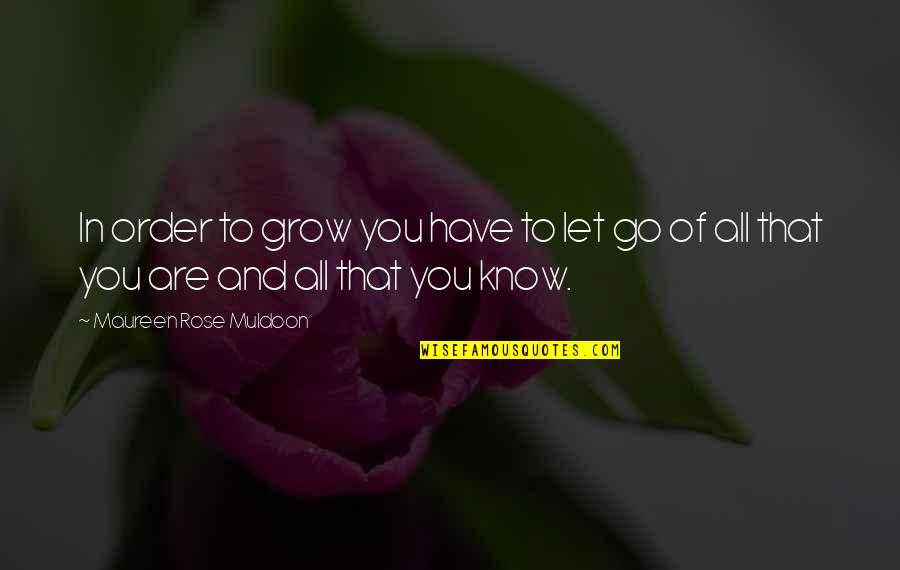 In order to grow
you have to let go
of all that you are
and all that you know. —
Maureen Rose Muldoon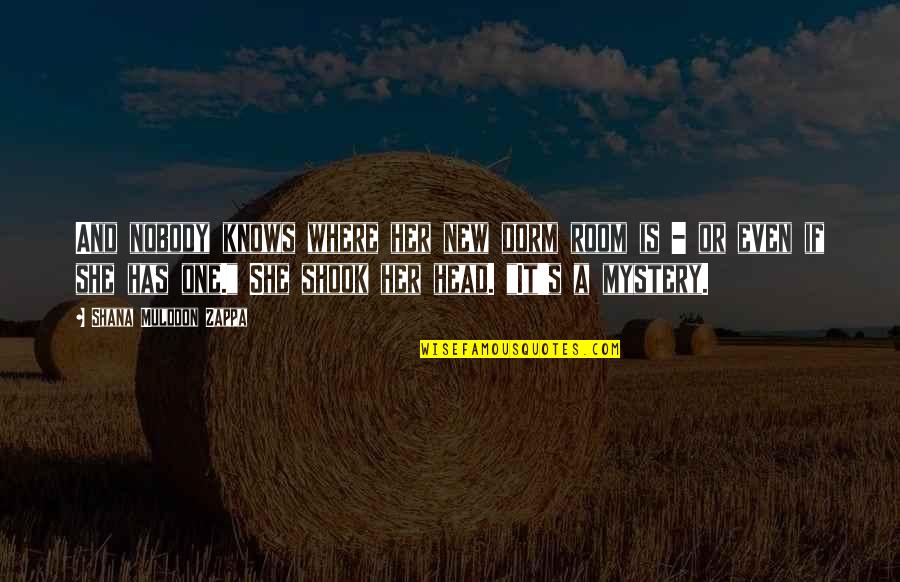 And nobody knows where her new dorm room is - or even if she has one." She shook her head. "It's a mystery. —
Shana Muldoon Zappa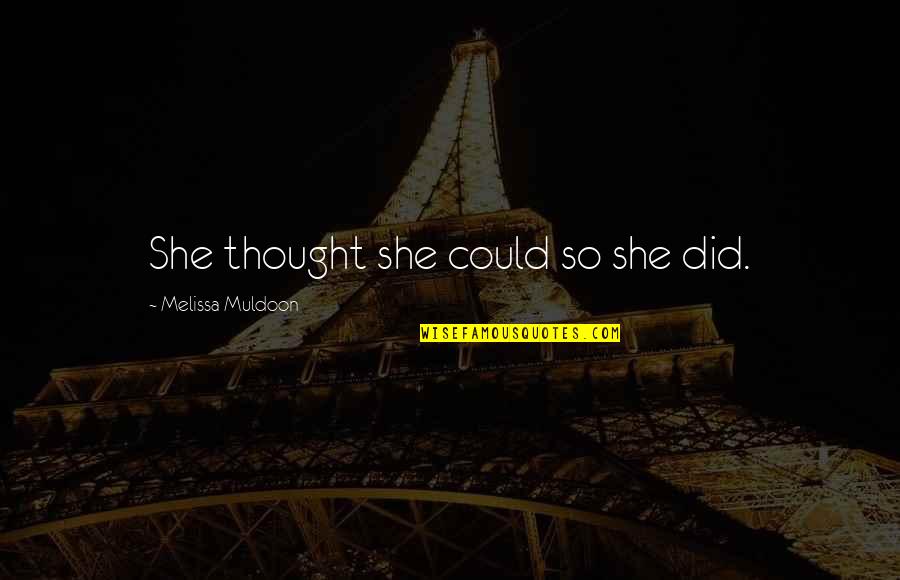 She thought she could so she did. —
Melissa Muldoon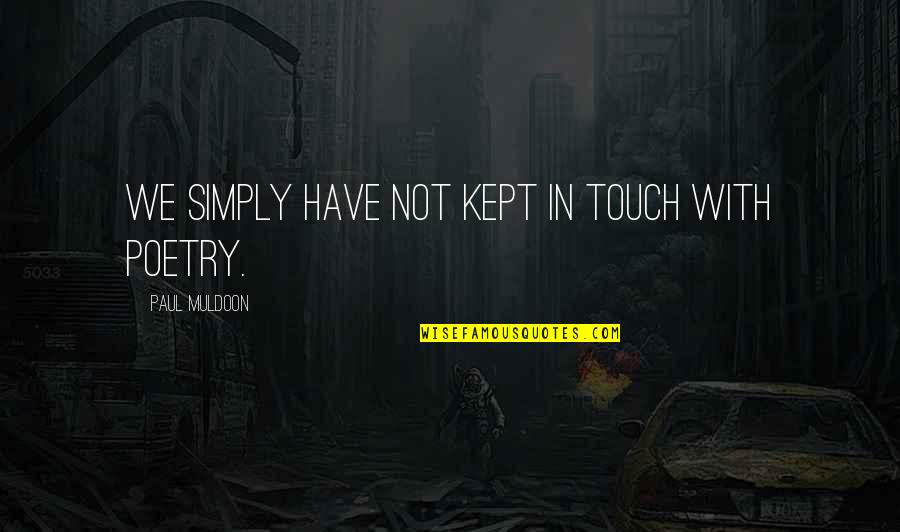 We simply have not kept in touch with poetry. —
Paul Muldoon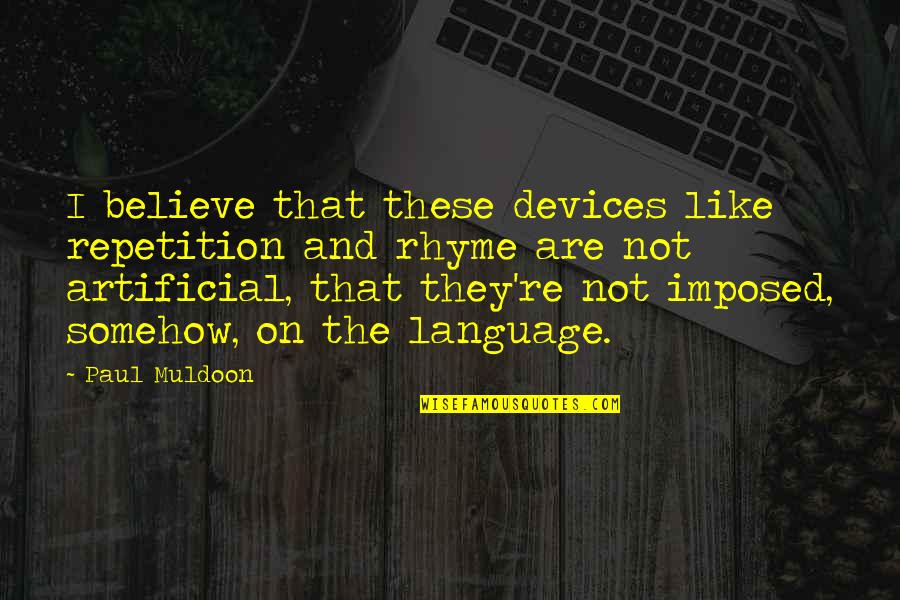 I believe that these devices like repetition and rhyme are not artificial, that they're not imposed, somehow, on the language. —
Paul Muldoon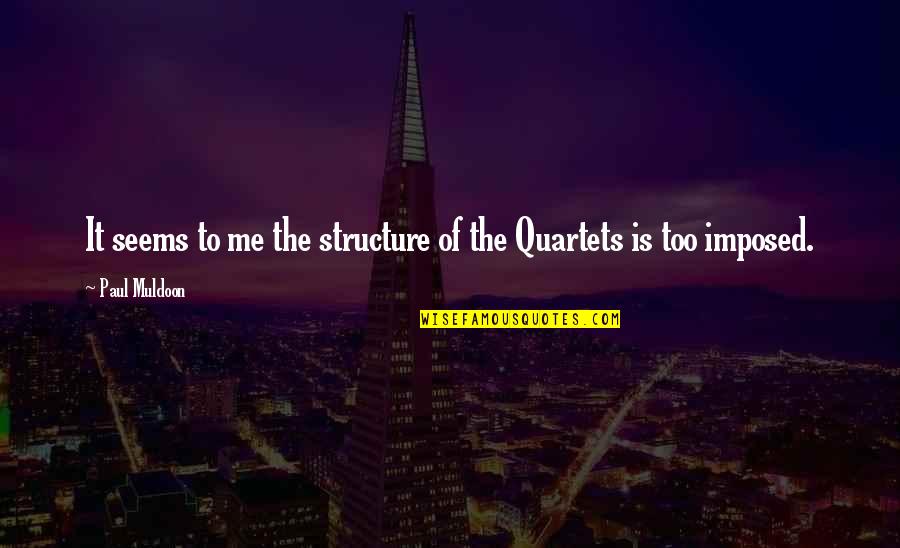 It seems to me the structure of the Quartets is too imposed. —
Paul Muldoon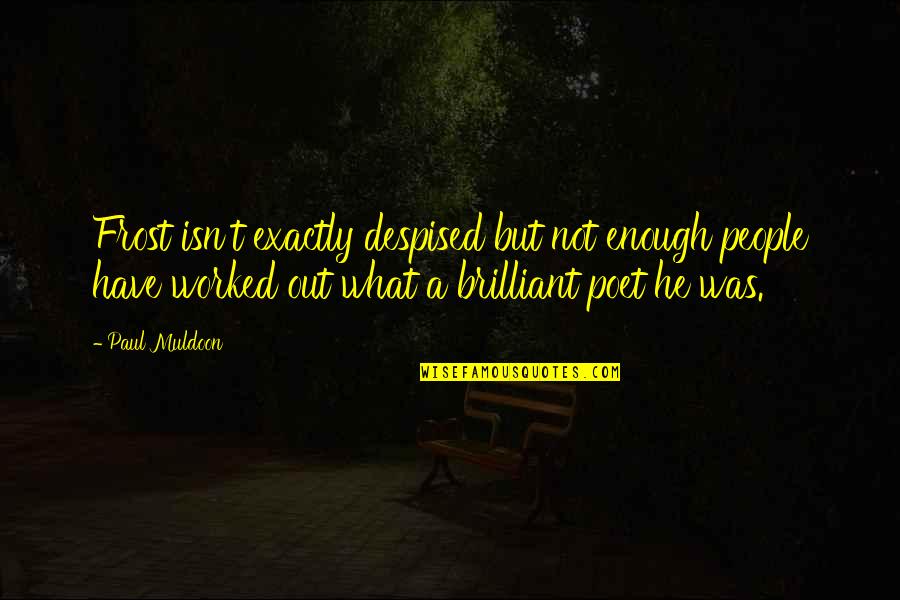 Frost isn't exactly despised but not enough people have worked out what a brilliant poet he was. —
Paul Muldoon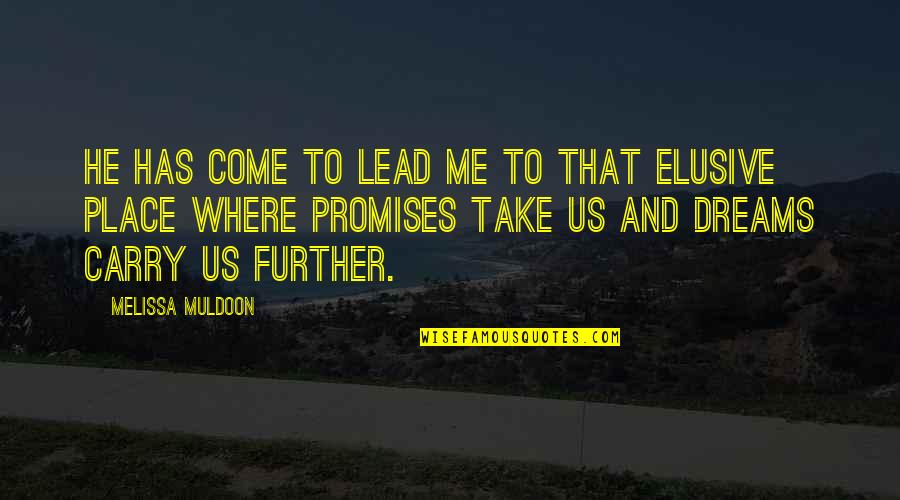 He has come to lead me to that elusive place where promises take us and dreams carry us further. —
Melissa Muldoon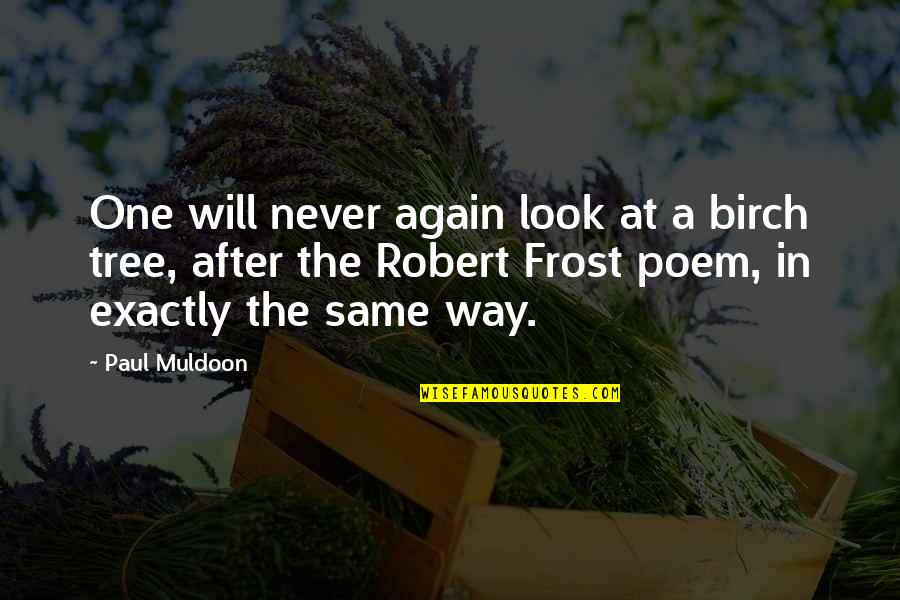 One will never again look at a birch tree, after the Robert Frost poem, in exactly the same way. —
Paul Muldoon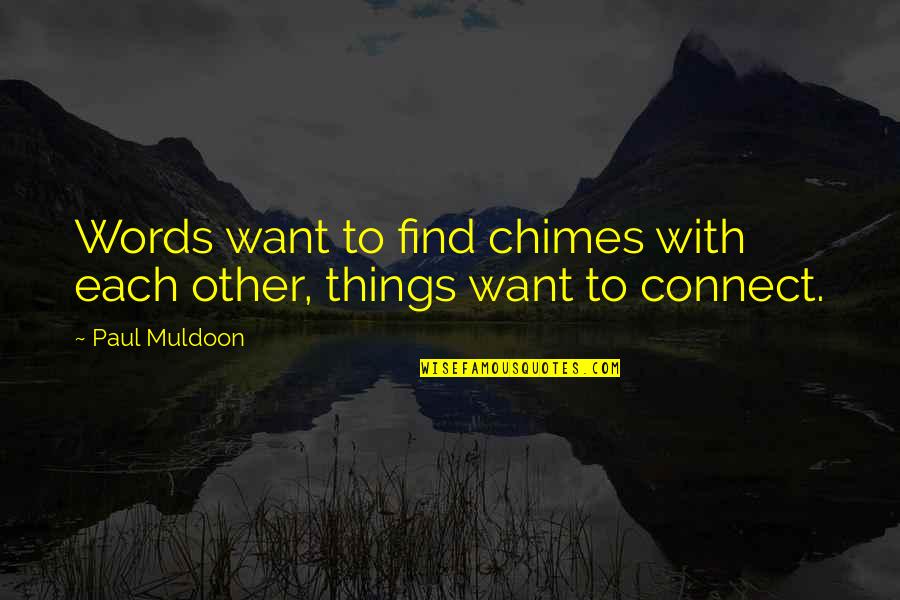 Words want to find chimes with each other, things want to connect. —
Paul Muldoon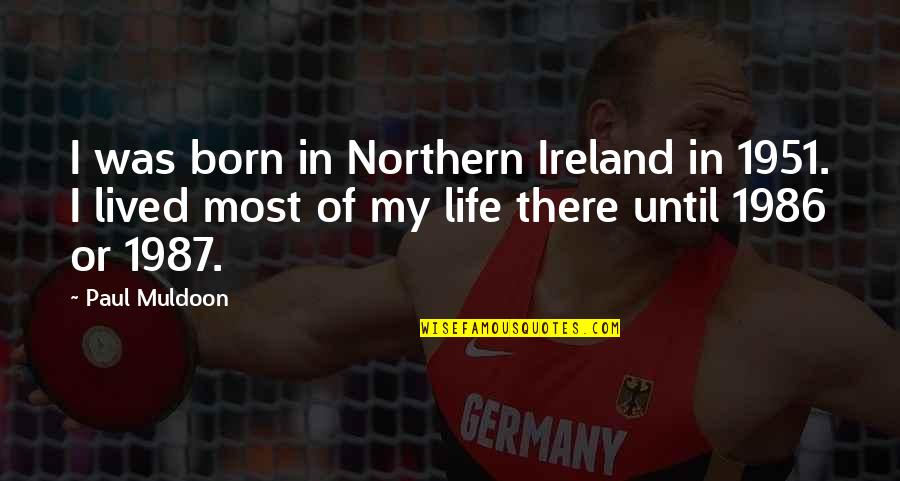 I was born in Northern Ireland in 1951. I lived most of my life there until 1986 or 1987. —
Paul Muldoon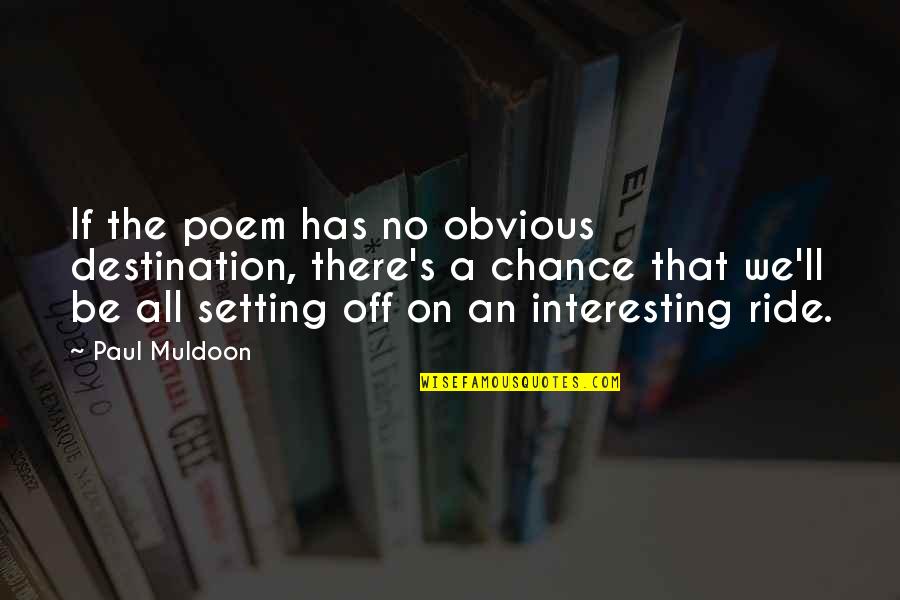 If the poem has no obvious destination, there's a chance that we'll be all setting off on an interesting ride. —
Paul Muldoon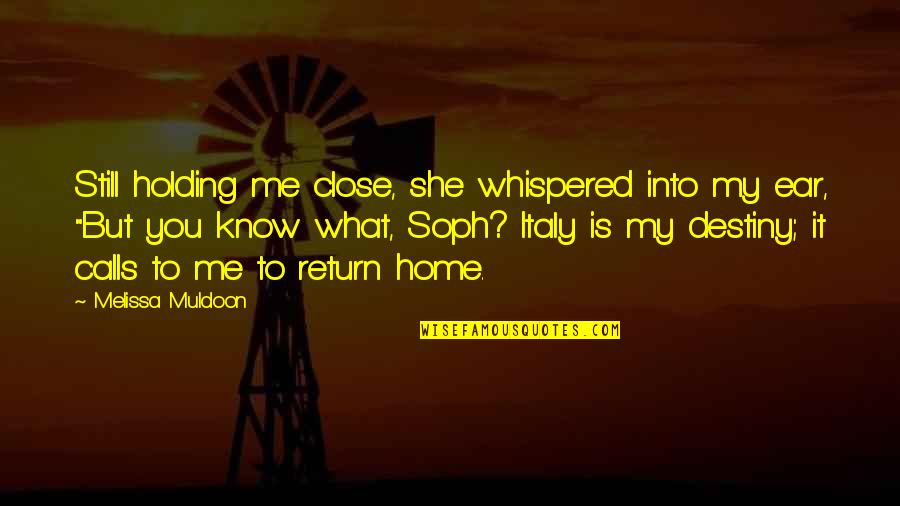 Still holding me close, she whispered into my ear, "But you know what, Soph? Italy is my destiny; it calls to me to return home. —
Melissa Muldoon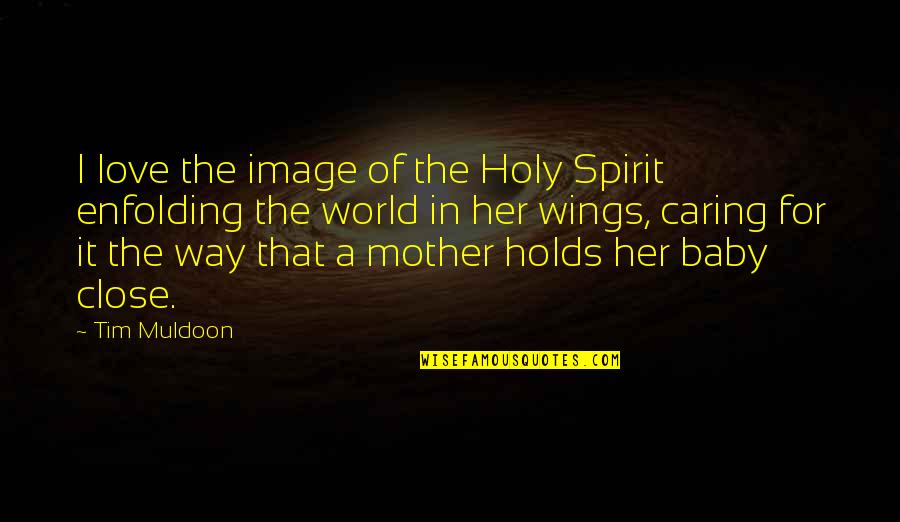 I love the image of the Holy Spirit enfolding the world in her wings, caring for it the way that a mother holds her baby close. —
Tim Muldoon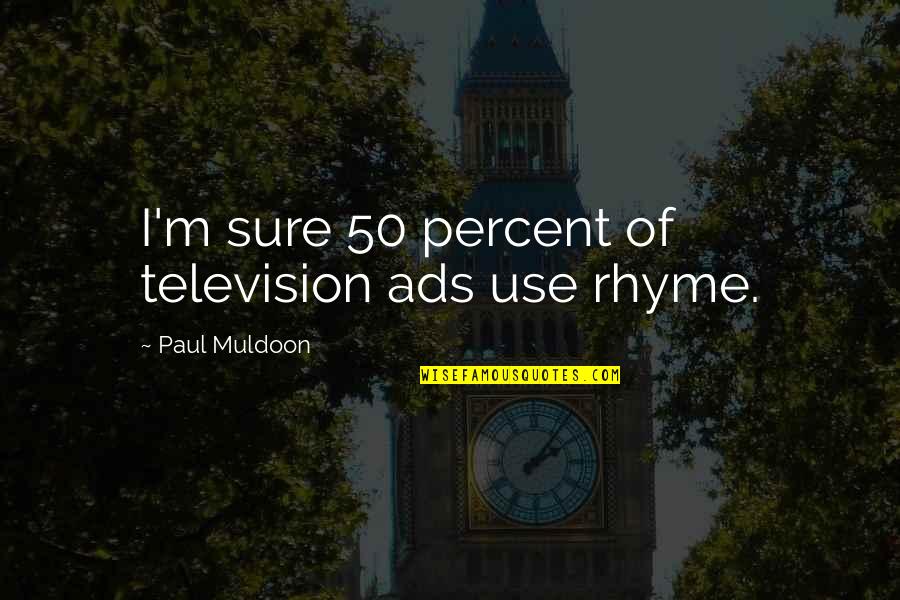 I'm sure 50 percent of television ads use rhyme. —
Paul Muldoon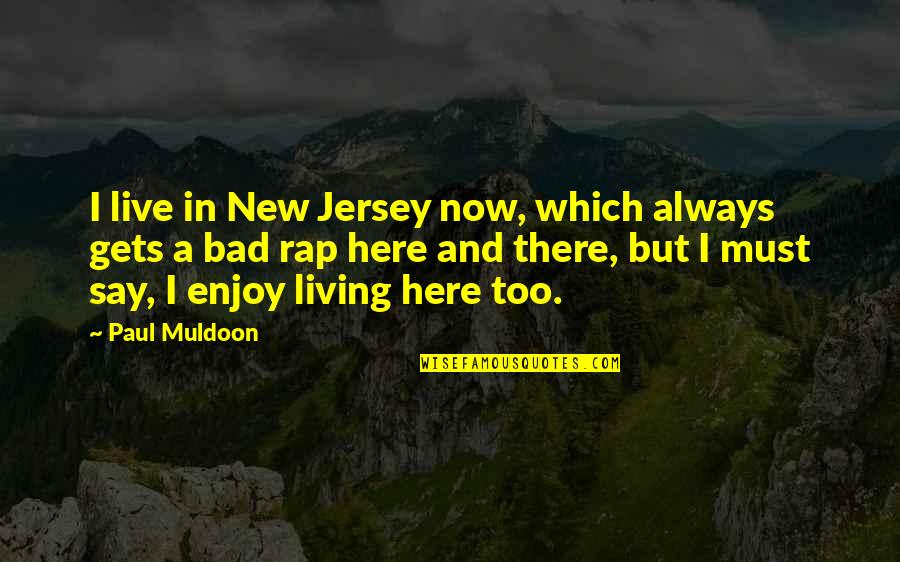 I live in New Jersey now, which always gets a bad rap here and there, but I must say, I enjoy living here too. —
Paul Muldoon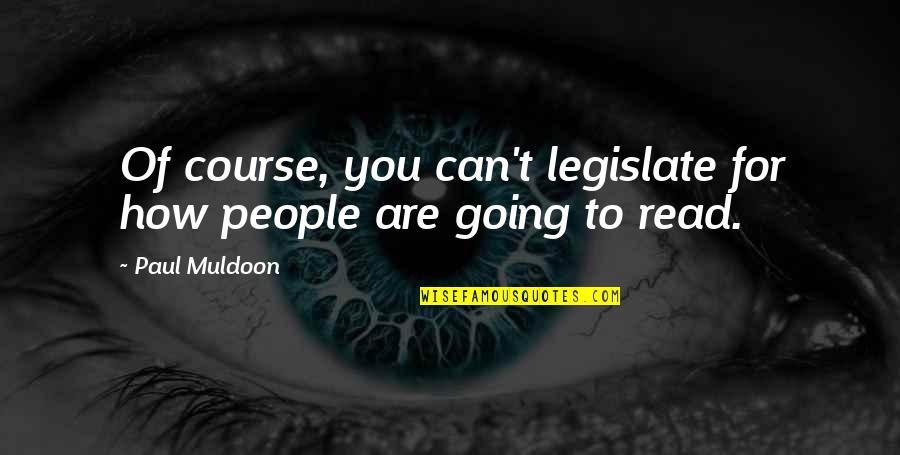 Of course, you can't legislate for how people are going to read. —
Paul Muldoon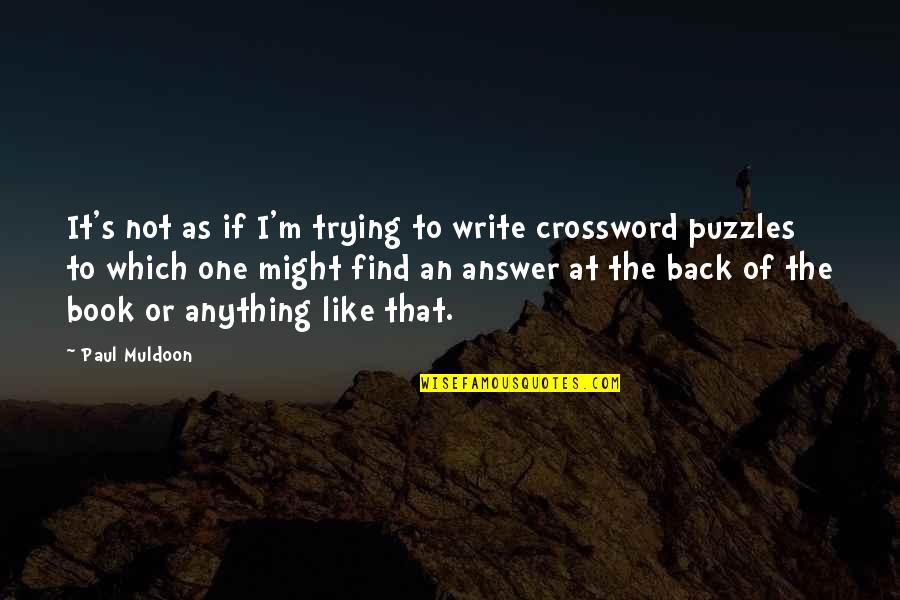 It's not as if I'm trying to write crossword puzzles to which one might find an answer at the back of the book or anything like that. —
Paul Muldoon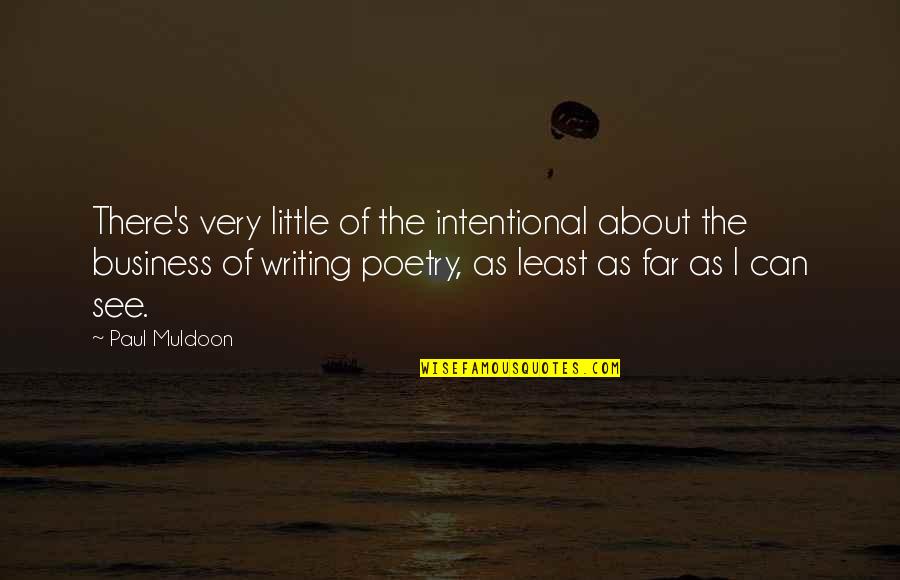 There's very little of the intentional about the business of writing poetry, as least as far as I can see. —
Paul Muldoon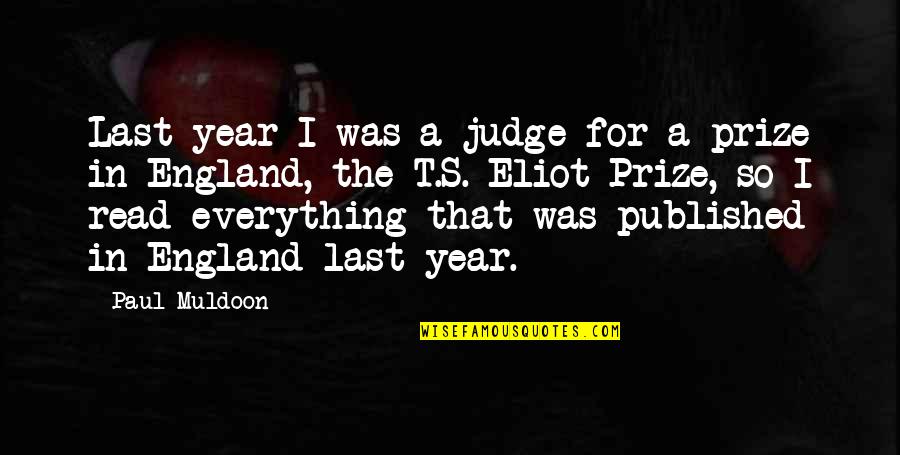 Last year I was a judge for a prize in England, the T.S. Eliot Prize, so I read everything that was published in England last year. —
Paul Muldoon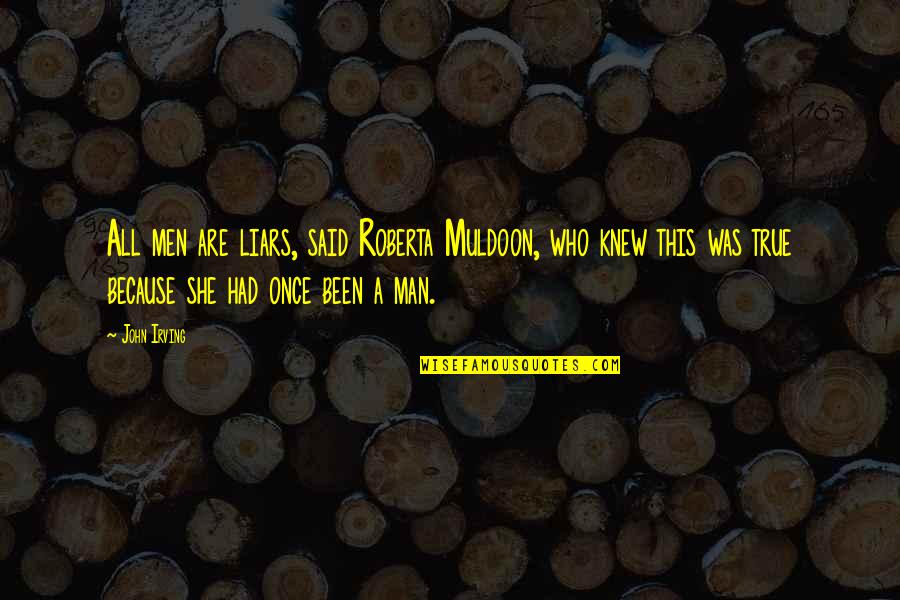 All men are liars, said Roberta
Muldoon
, who knew this was true because she had once been a man. —
John Irving