Movement And Stillness Quotes
Collection of top 16 famous quotes about Movement And Stillness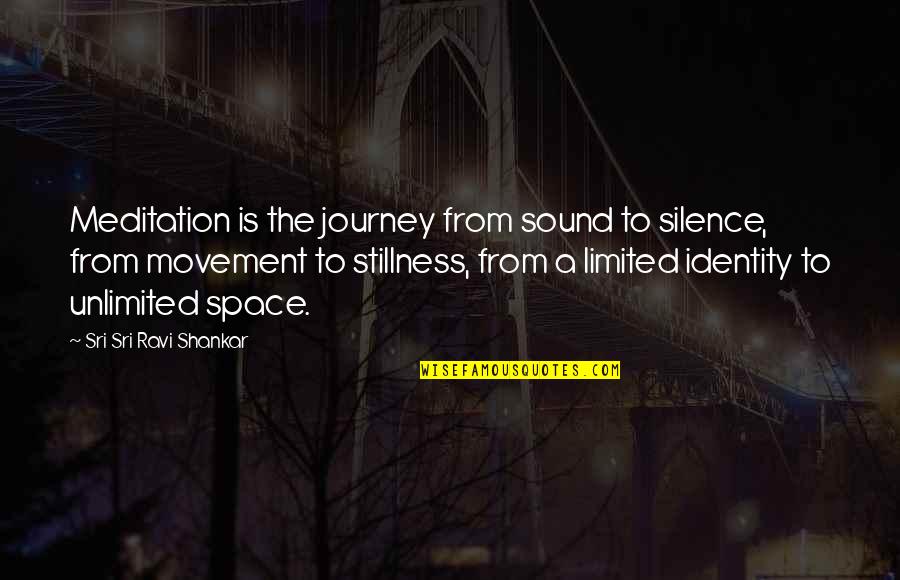 Meditation is the journey from sound to silence, from movement to stillness, from a limited identity to unlimited space.
—
Sri Sri Ravi Shankar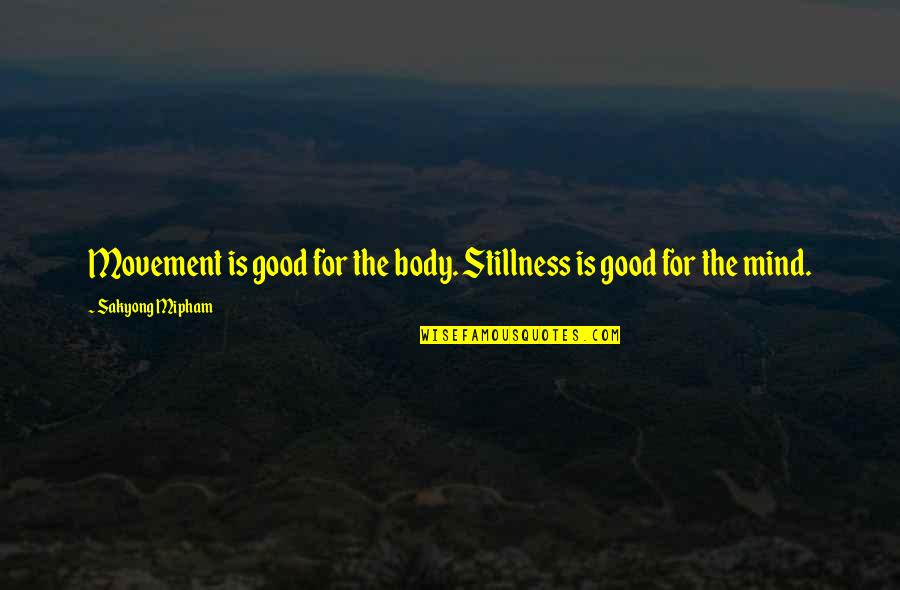 Movement is good for the body. Stillness is good for the mind.
—
Sakyong Mipham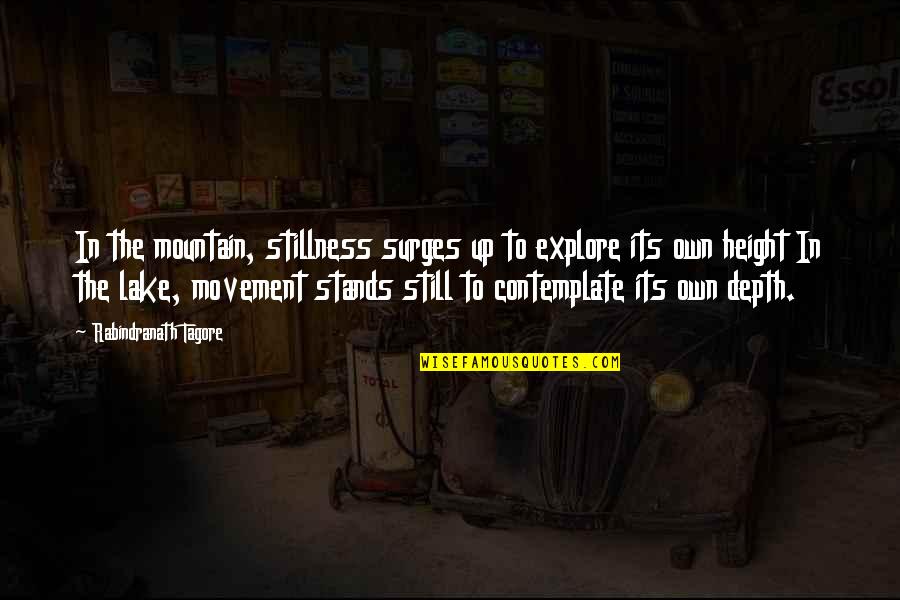 In the mountain, stillness surges up to explore its own height In the lake, movement stands still to contemplate its own depth.
—
Rabindranath Tagore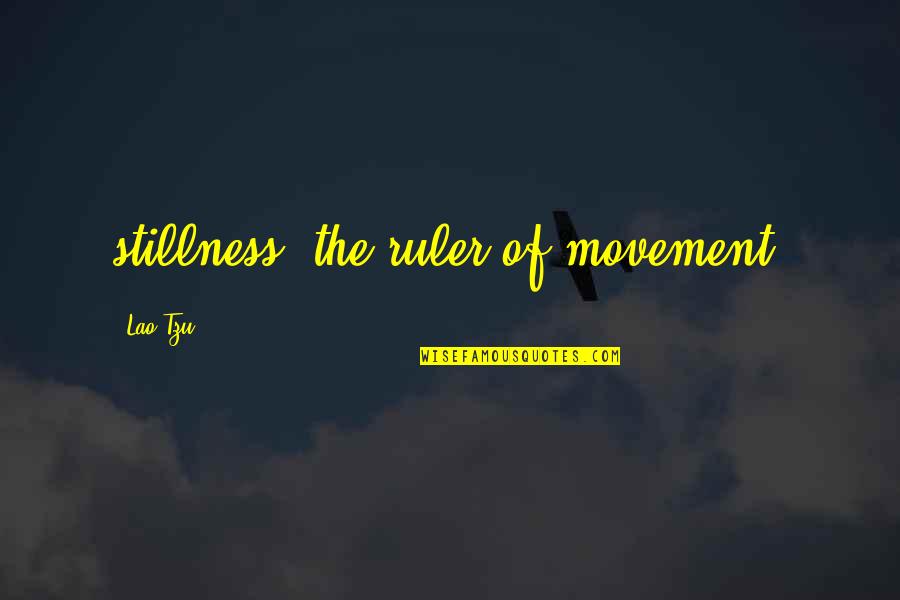 stillness, the ruler of movement.
—
Lao-Tzu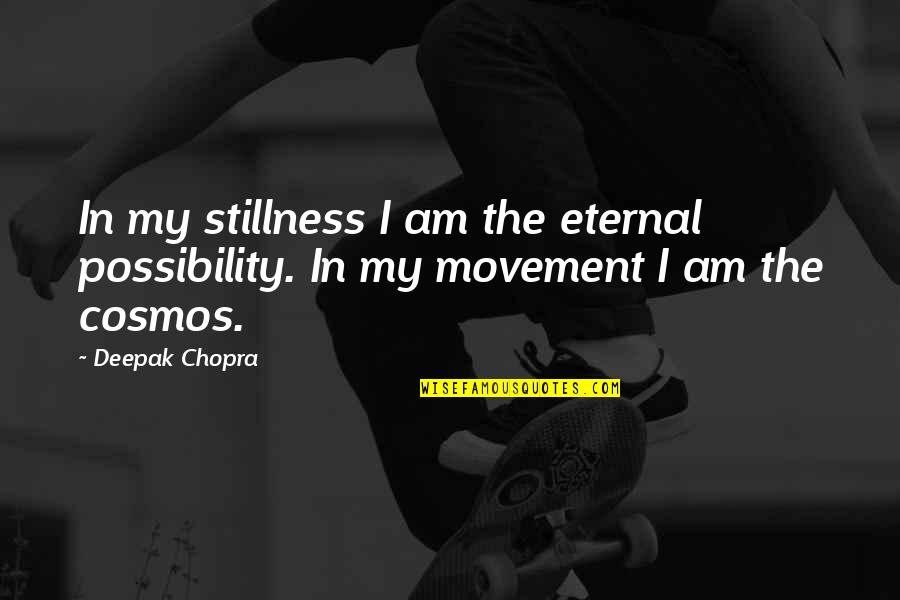 In my stillness I am the eternal possibility. In my movement I am the cosmos.
—
Deepak Chopra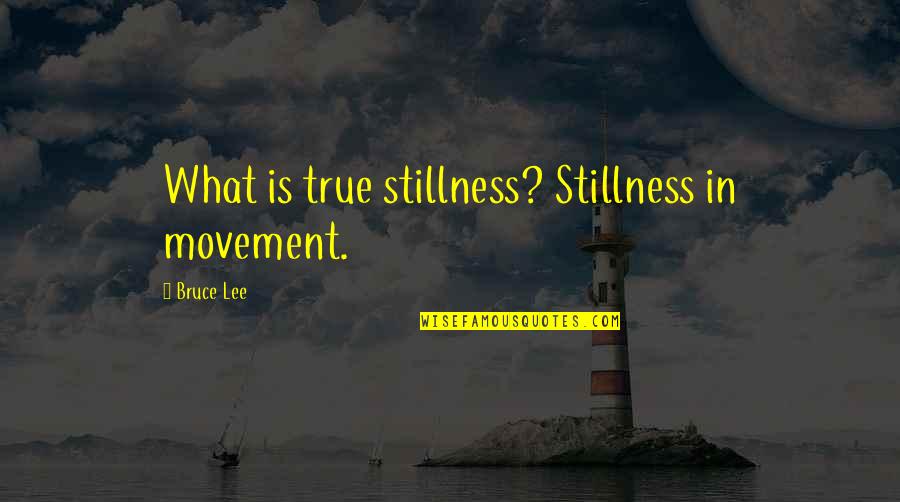 What is true stillness? Stillness in movement. —
Bruce Lee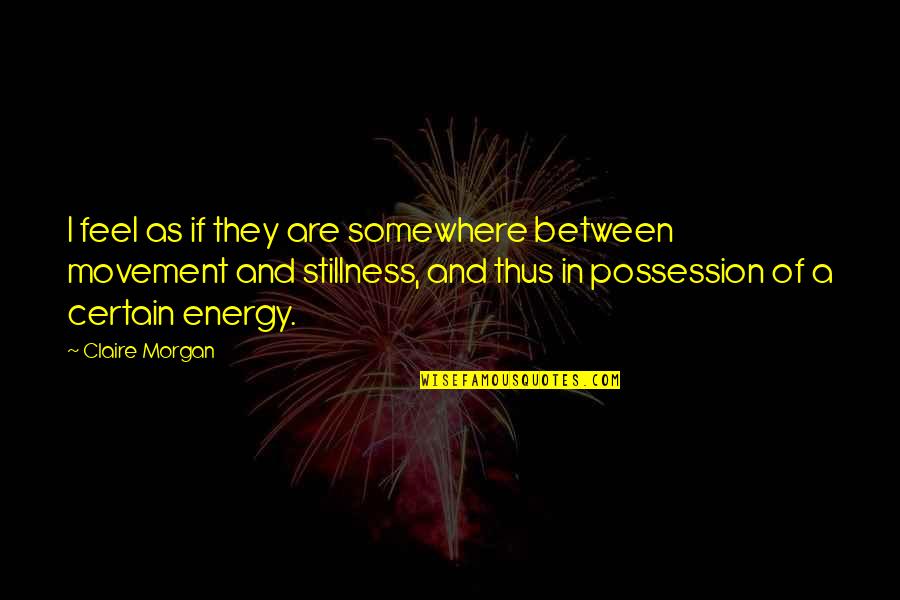 I feel as if they are somewhere between
movement and stillness
, and thus in possession of a certain energy. —
Claire Morgan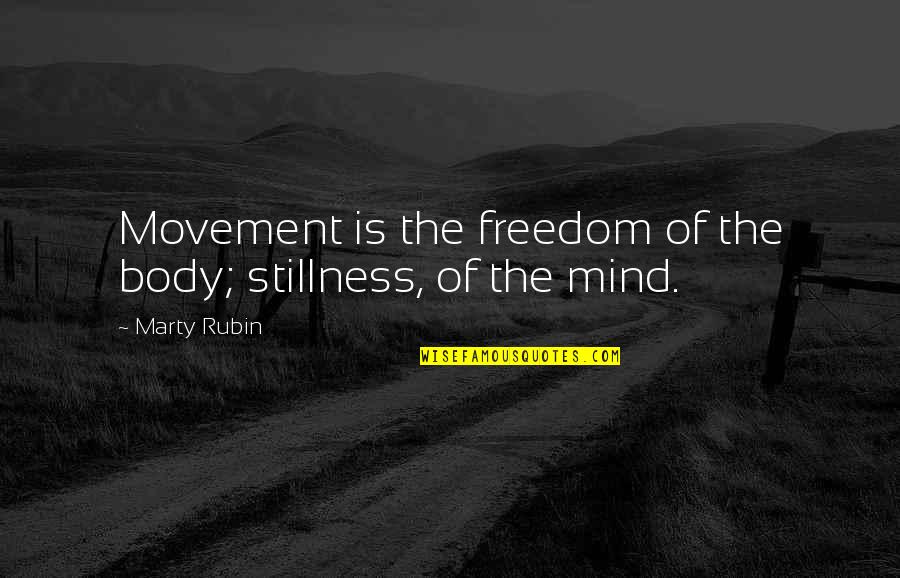 Movement is the freedom of the body; stillness, of the mind. —
Marty Rubin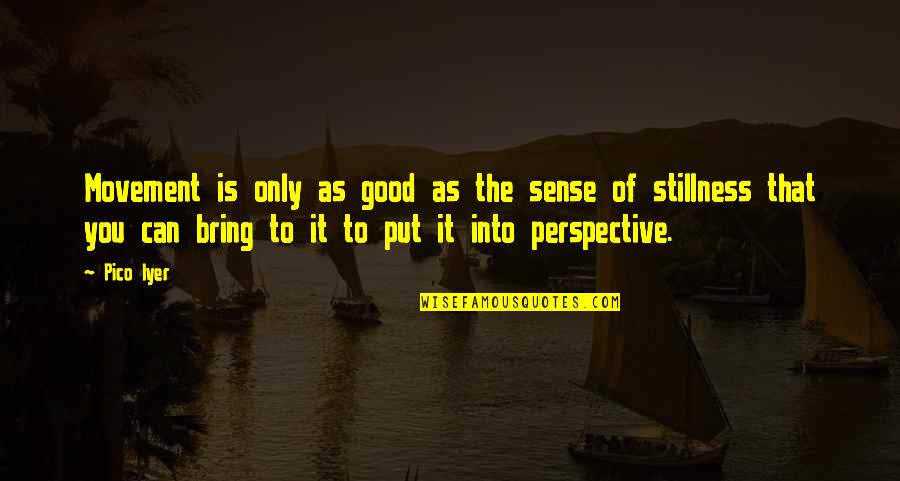 Movement is only as good as the sense of stillness that you can bring to it to put it into perspective. —
Pico Iyer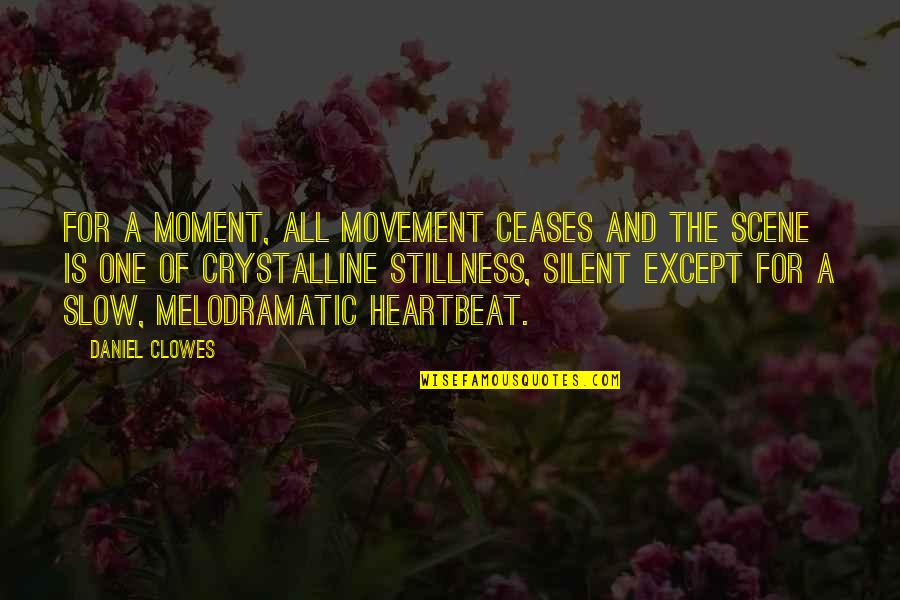 For a moment, all movement ceases and the scene is one of crystalline stillness, silent except for a slow, melodramatic heartbeat. —
Daniel Clowes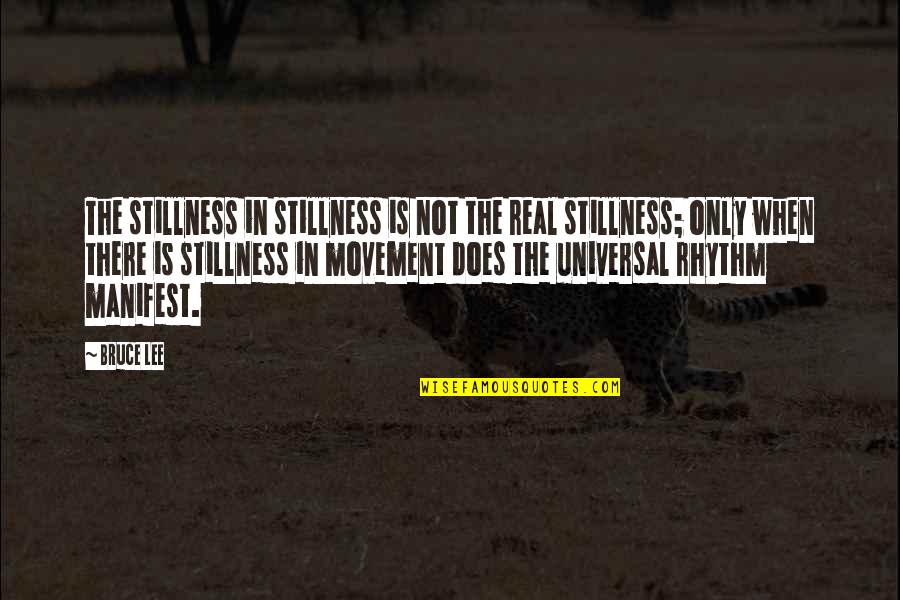 The stillness in stillness is not the real stillness; only when there is stillness in movement does the universal rhythm manifest. —
Bruce Lee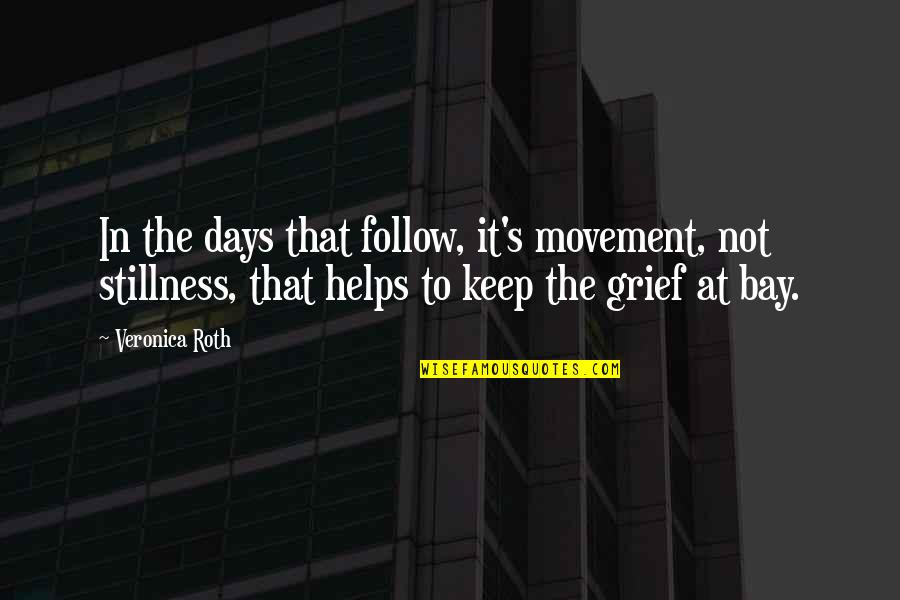 In the days that follow, it's movement, not stillness, that helps to keep the grief at bay. —
Veronica Roth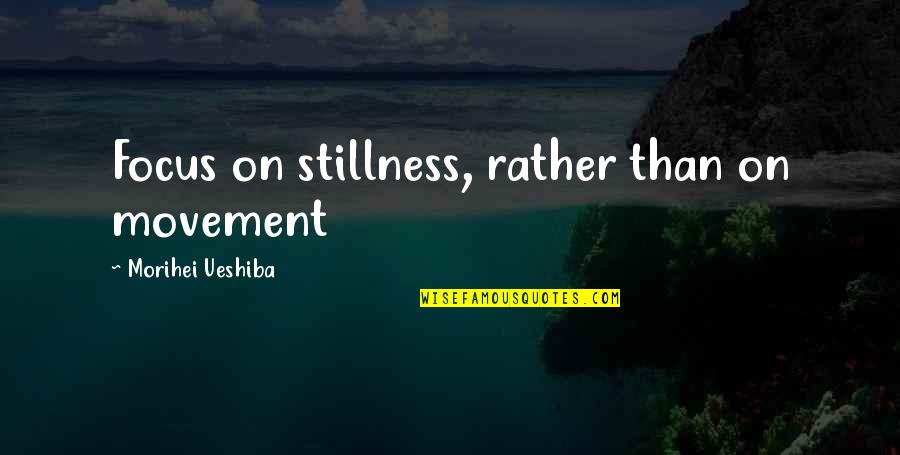 Focus on stillness, rather than on movement —
Morihei Ueshiba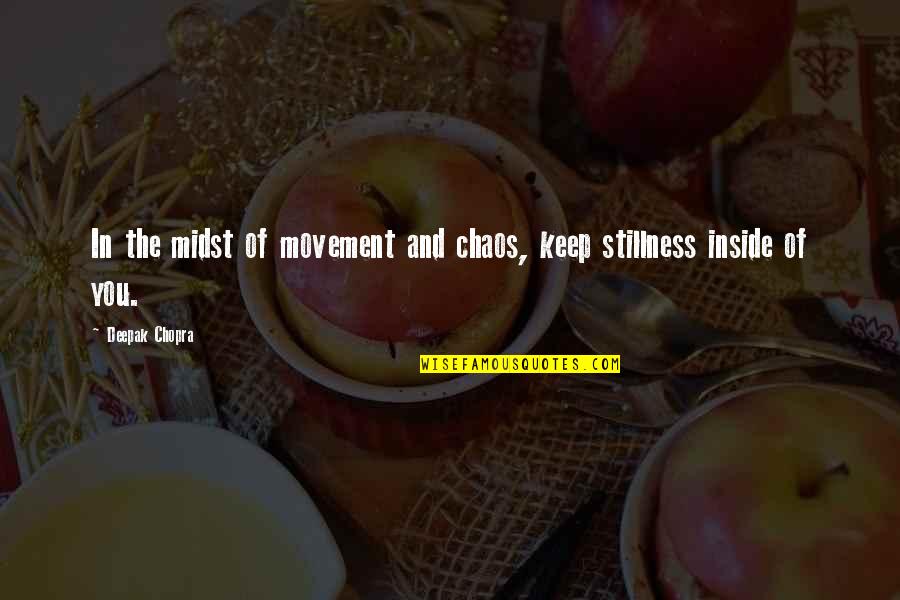 In the midst of movement and chaos, keep stillness inside of you. —
Deepak Chopra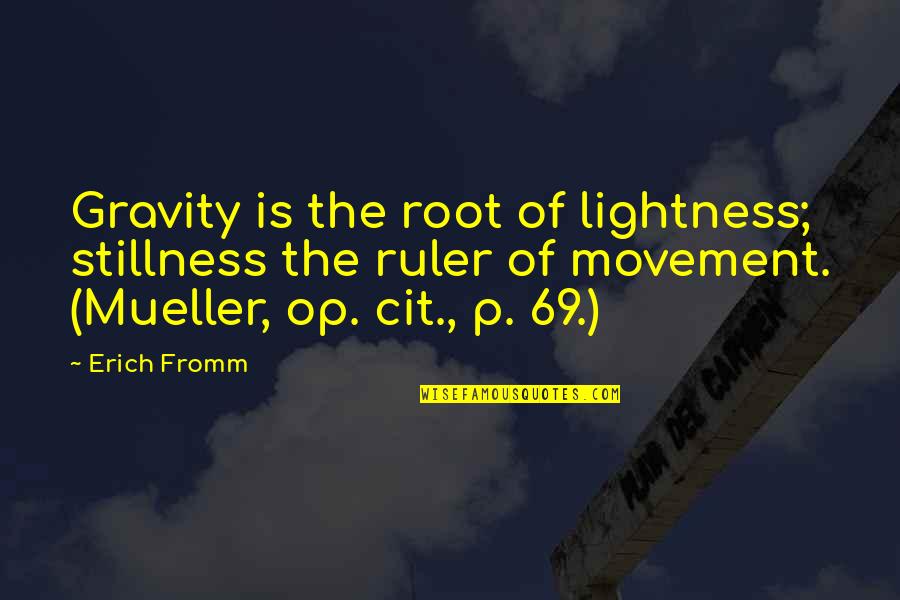 Gravity is the root of lightness; stillness the ruler of movement. (Mueller, op. cit., p. 69.) —
Erich Fromm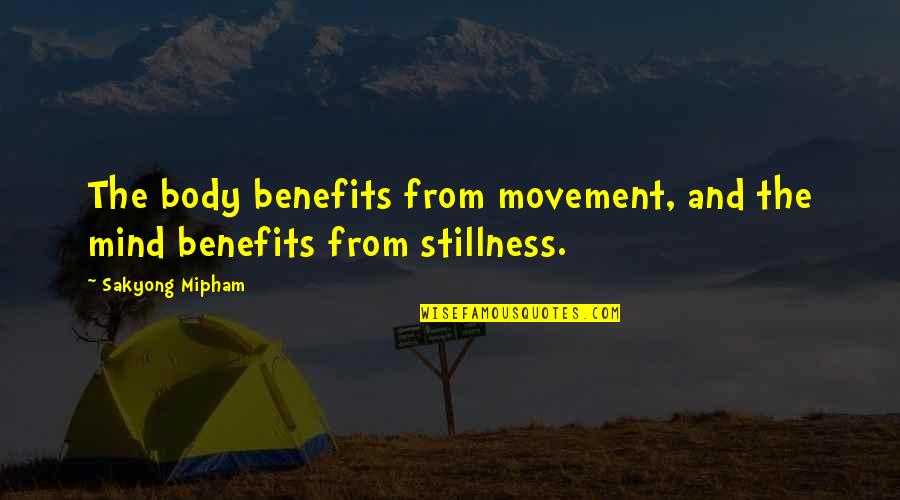 The body benefits from movement, and the mind benefits from stillness. —
Sakyong Mipham