Motherhood And Love Quotes
Collection of top 33 famous quotes about Motherhood And Love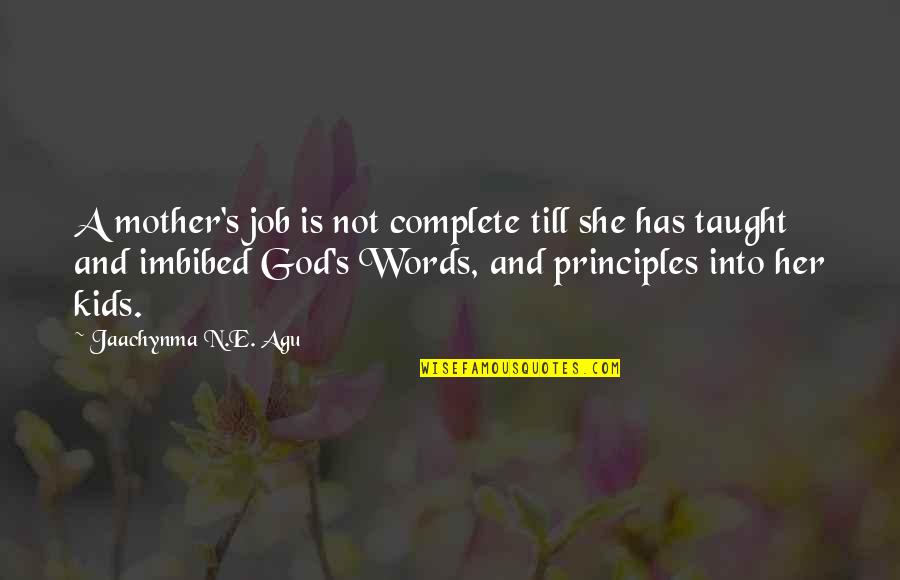 A mother's job is not complete till she has taught and imbibed God's Words, and principles into her kids.
—
Jaachynma N.E. Agu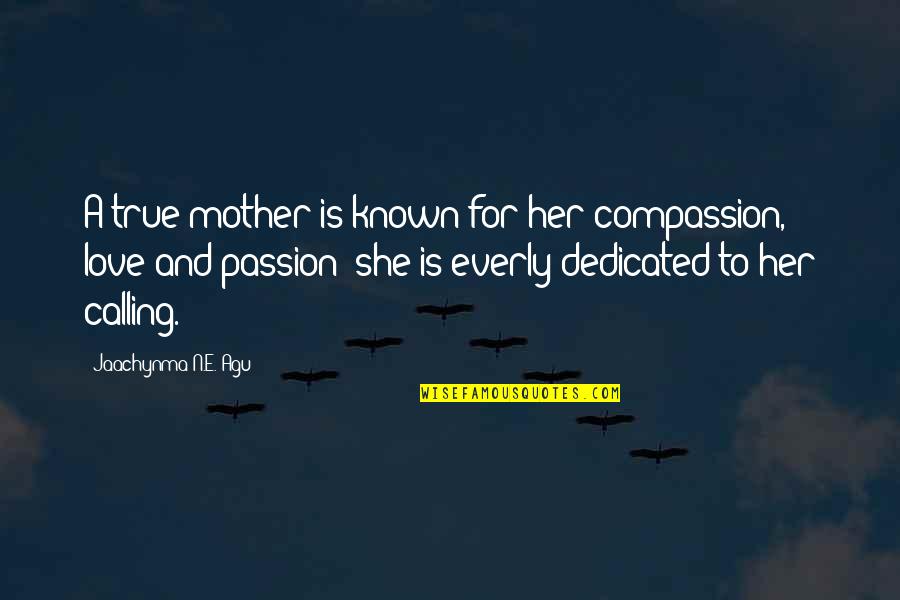 A true mother is known for her compassion, love and passion; she is everly dedicated to her calling.
—
Jaachynma N.E. Agu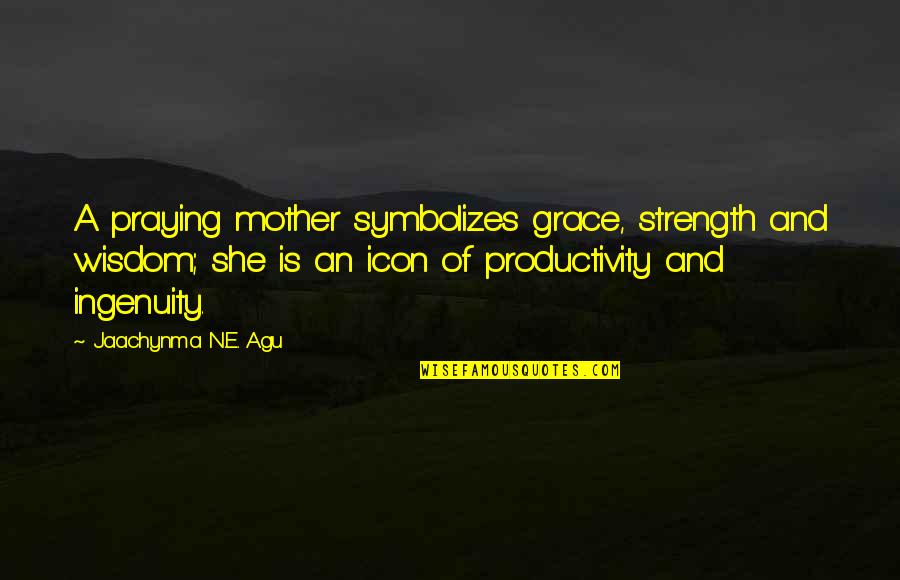 A praying mother symbolizes grace, strength and wisdom; she is an icon of productivity and ingenuity.
—
Jaachynma N.E. Agu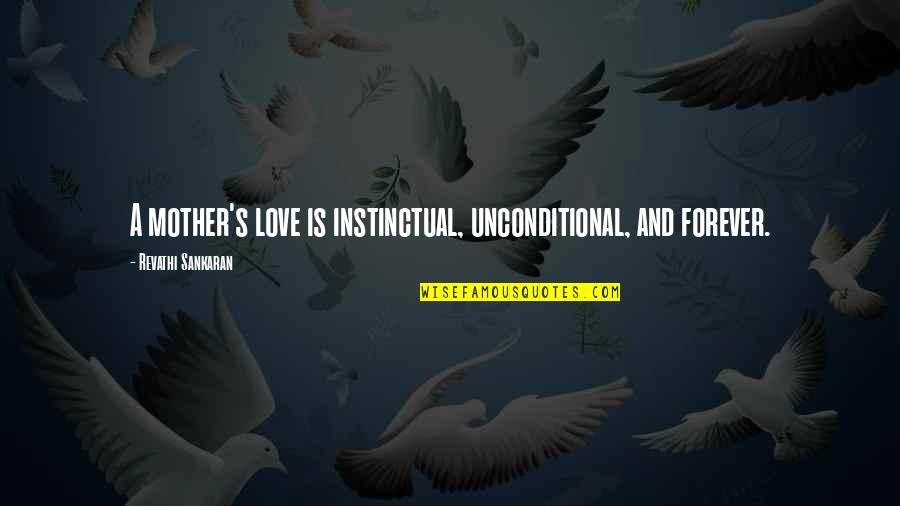 A mother's love is instinctual, unconditional, and forever.
—
Revathi Sankaran
Because you live to love and love to live/ And because of what your heardrum will give/ Now we might love to live and live to love. —
Janet Goodfriend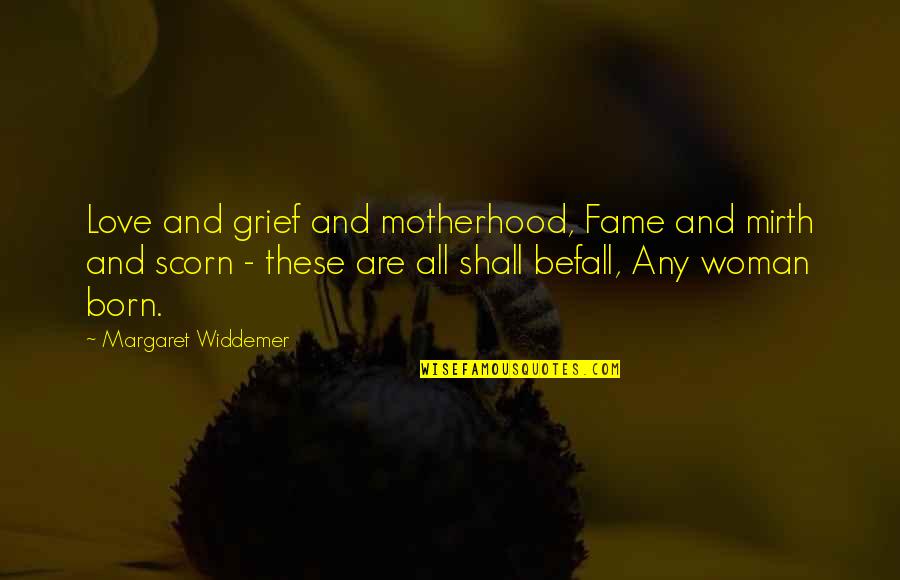 Love and grief and motherhood, Fame and mirth and scorn - these are all shall befall, Any woman born. —
Margaret Widdemer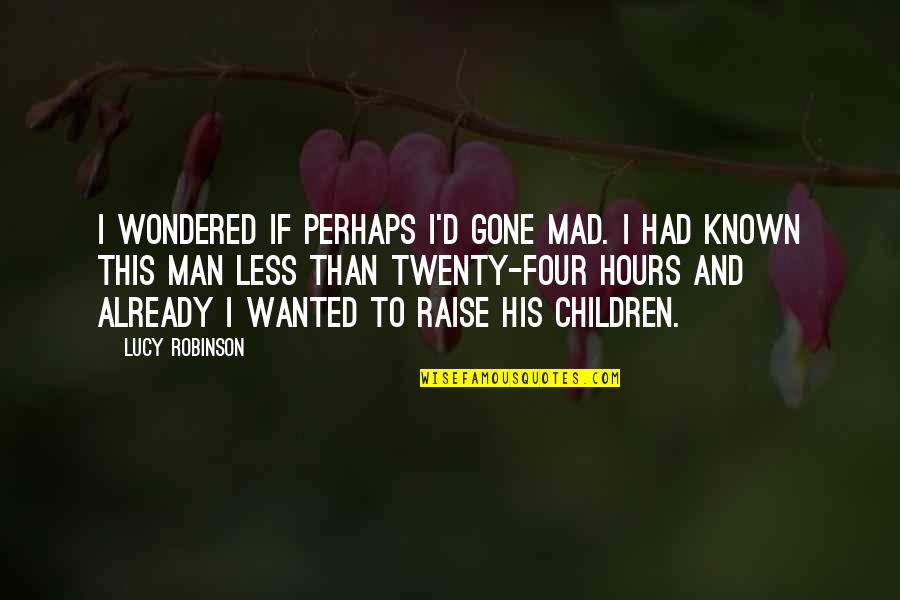 I wondered if perhaps I'd gone mad. I had known this man less than twenty-four hours and already I wanted to raise his children. —
Lucy Robinson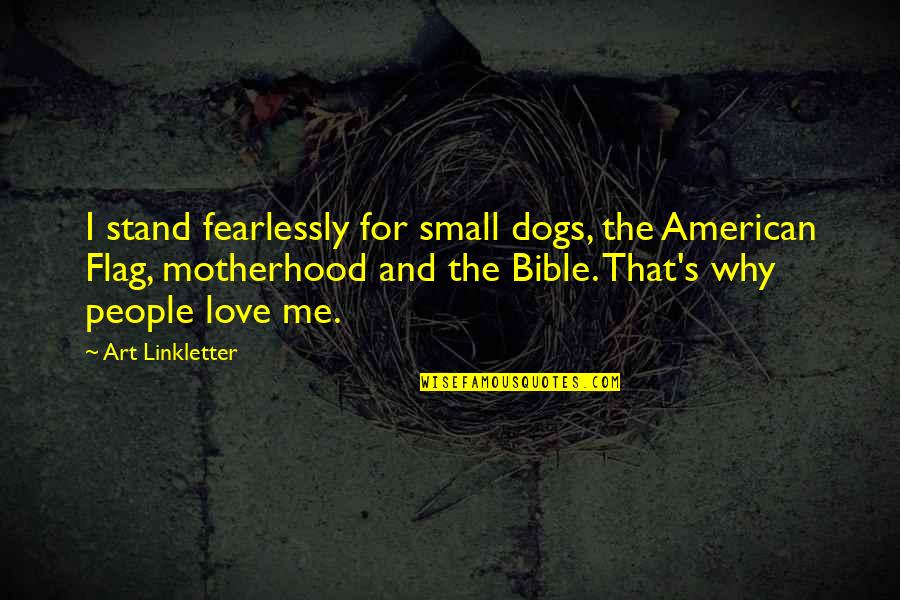 I stand fearlessly for small dogs, the American Flag, motherhood and the Bible. That's why people love me. —
Art Linkletter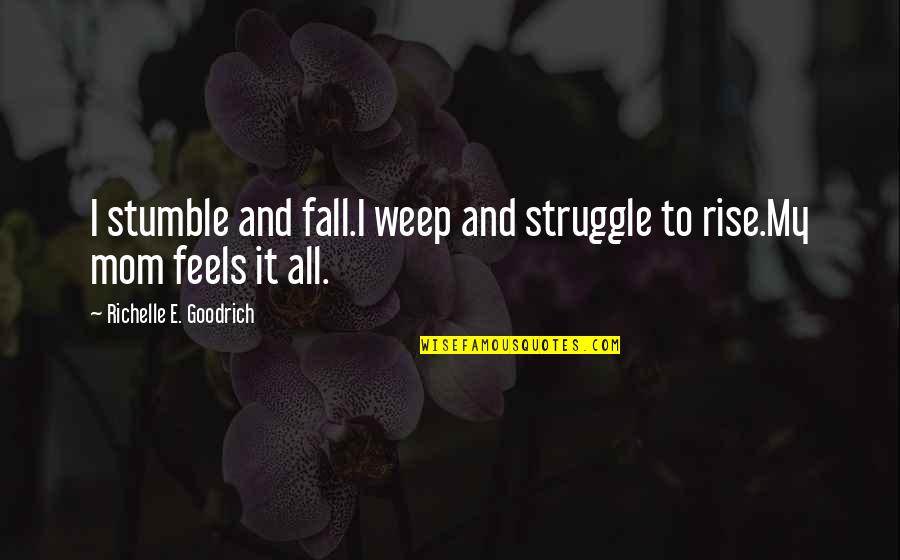 I stumble and fall.
I weep and struggle to rise.
My mom feels it all. —
Richelle E. Goodrich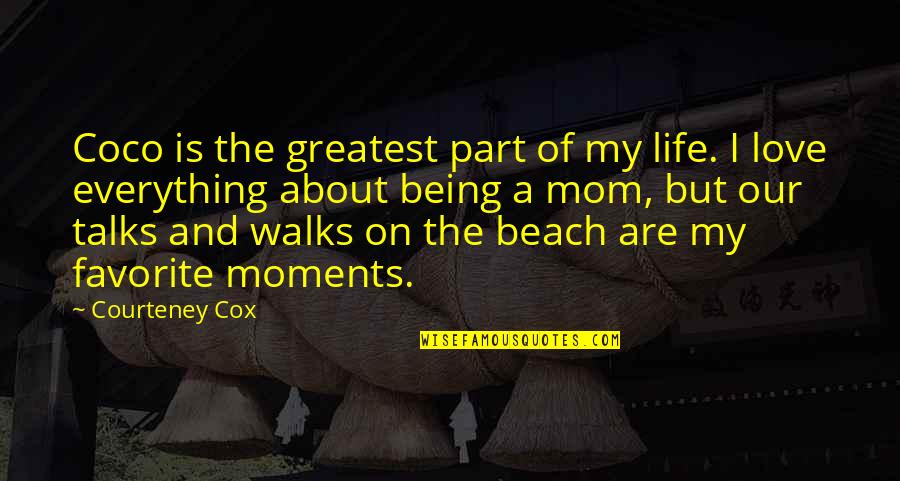 Coco is the greatest part of my life. I love everything about being a mom, but our talks and walks on the beach are my favorite moments. —
Courteney Cox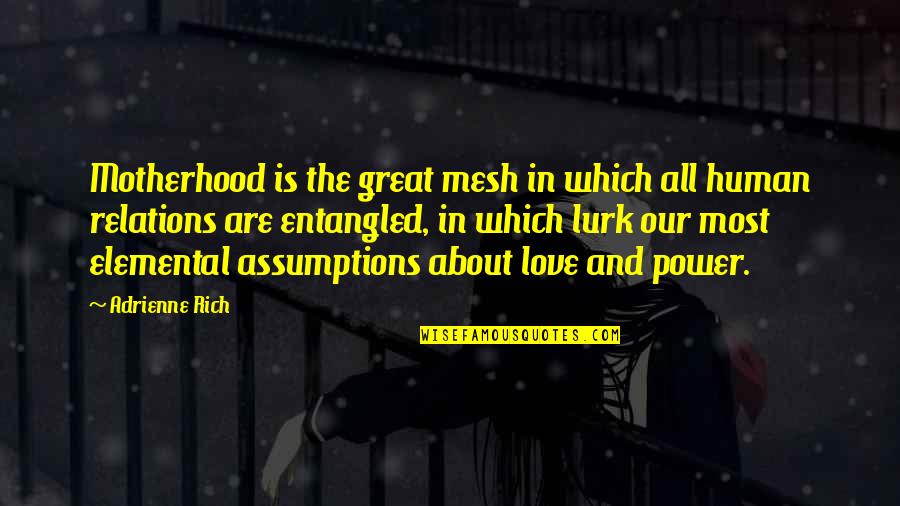 Motherhood is the great mesh in which all human relations are entangled, in which lurk our most elemental assumptions about love and power. —
Adrienne Rich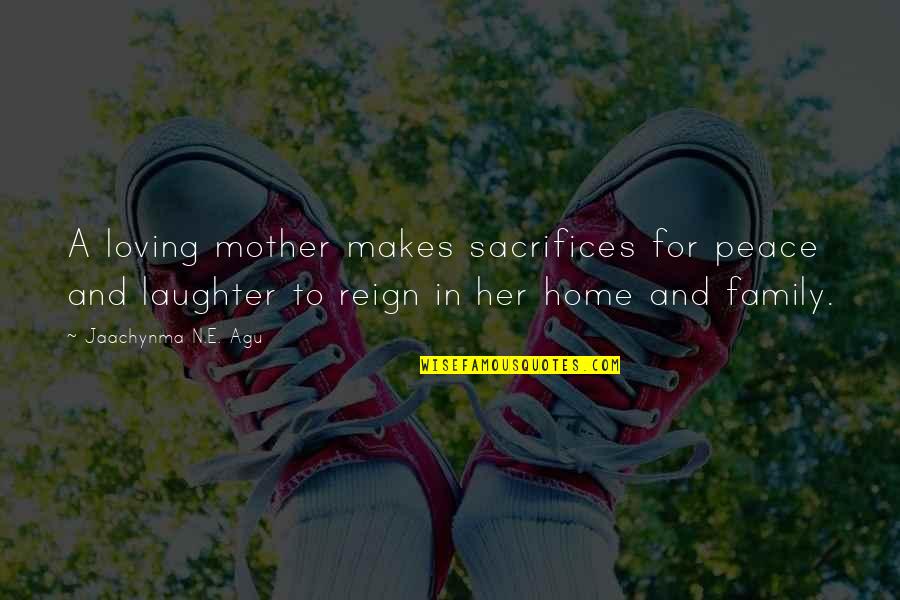 A loving mother makes sacrifices for peace and laughter to reign in her home and family. —
Jaachynma N.E. Agu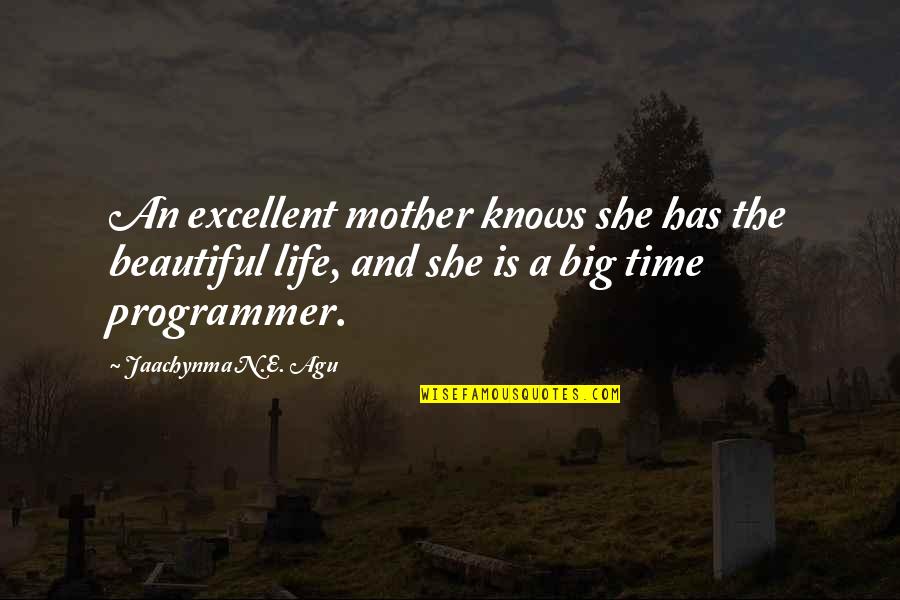 An excellent mother knows she has the beautiful life, and she is a big time programmer. —
Jaachynma N.E. Agu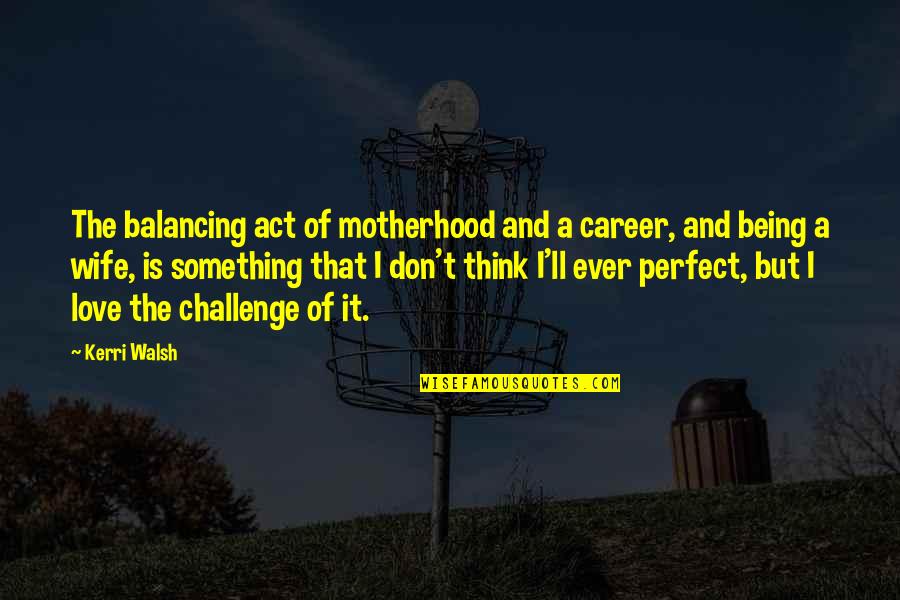 The balancing act of motherhood and a career, and being a wife, is something that I don't think I'll ever perfect, but I love the challenge of it. —
Kerri Walsh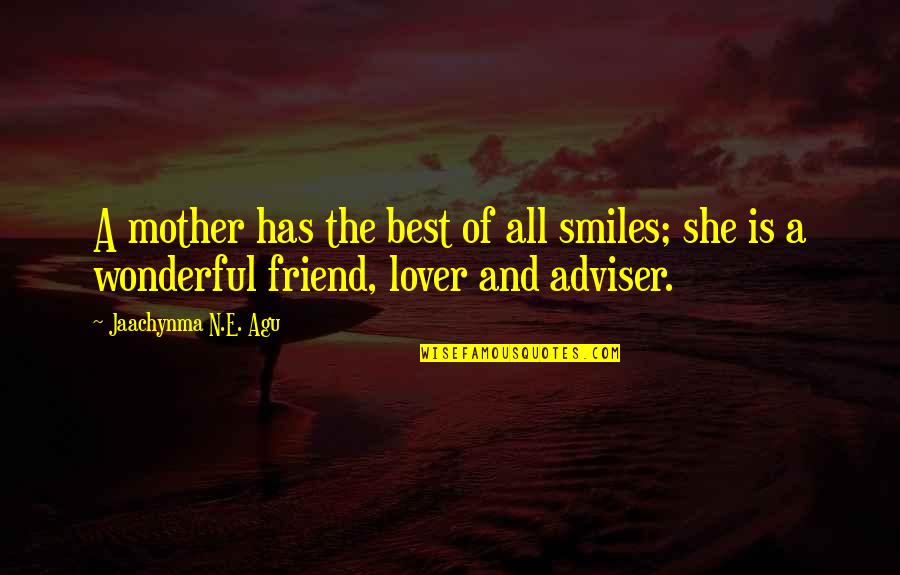 A mother has the best of all smiles; she is a wonderful friend, lover and adviser. —
Jaachynma N.E. Agu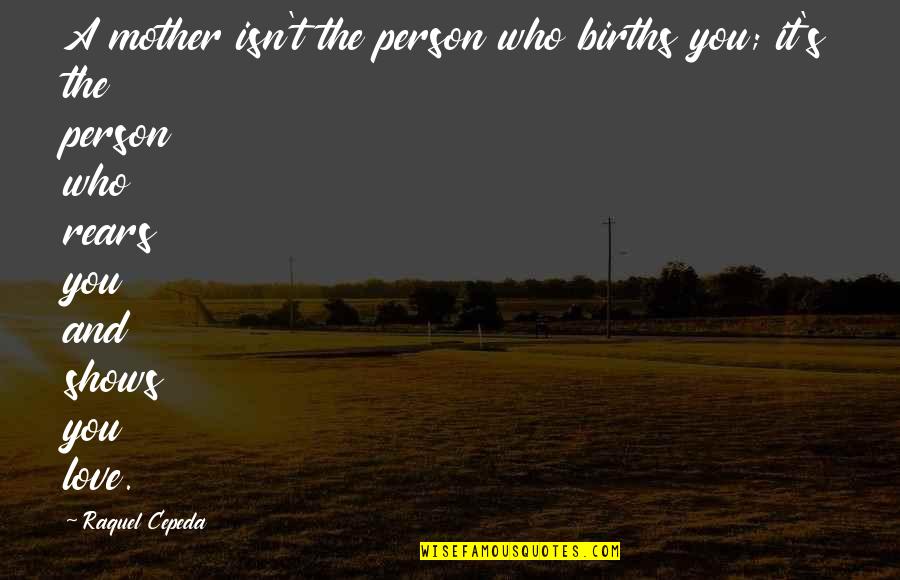 A mother isn't the person who births you; it's the person who rears you and shows you love. —
Raquel Cepeda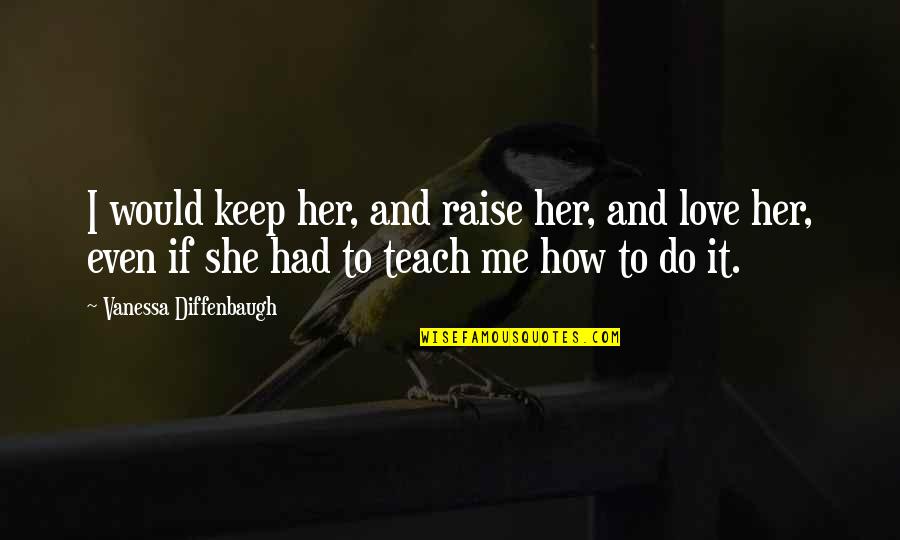 I would keep her, and raise her, and love her, even if she had to teach me how to do it. —
Vanessa Diffenbaugh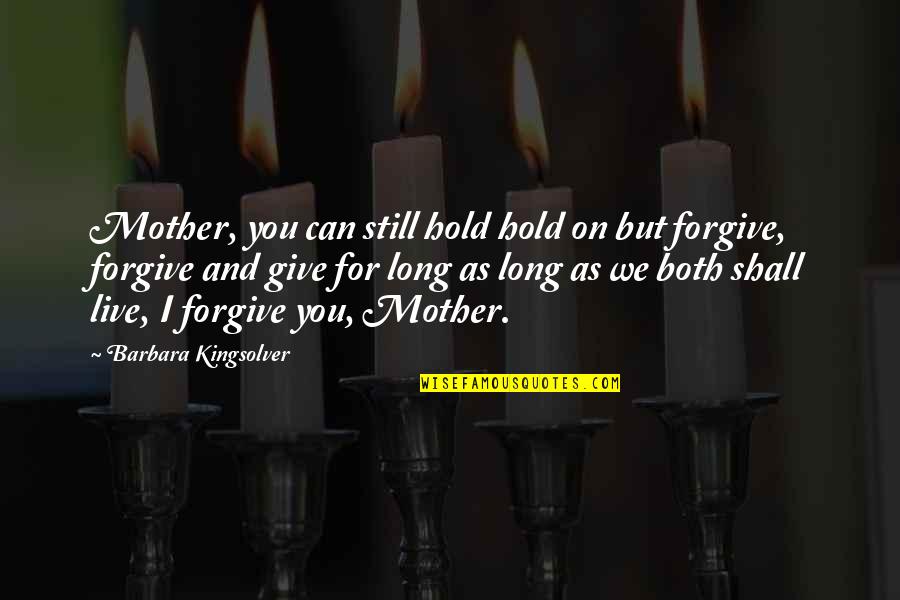 Mother, you can still hold hold on but forgive, forgive and give for long as long as we both shall live, I forgive you, Mother. —
Barbara Kingsolver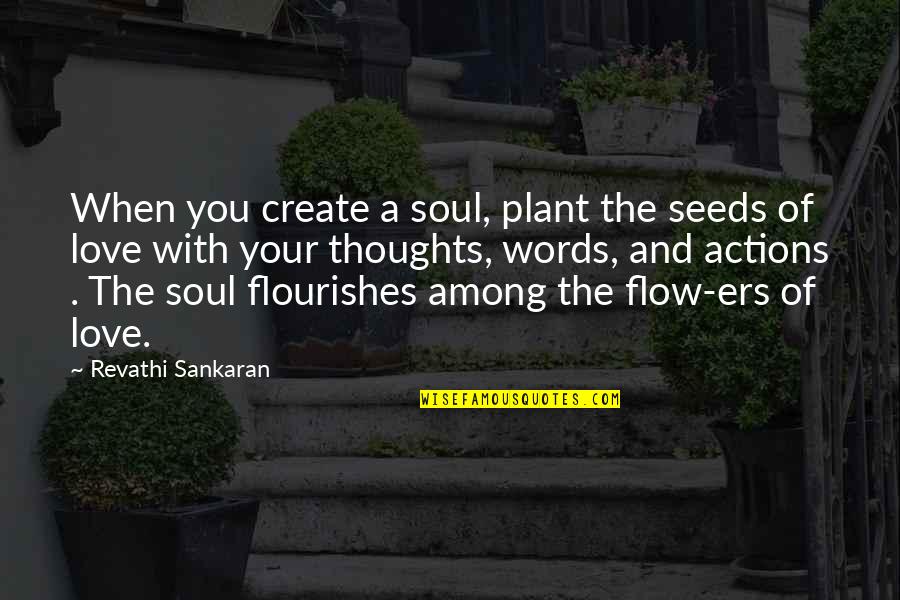 When you create a soul, plant the seeds of love with your thoughts, words, and actions . The soul flourishes among the flow-ers of love. —
Revathi Sankaran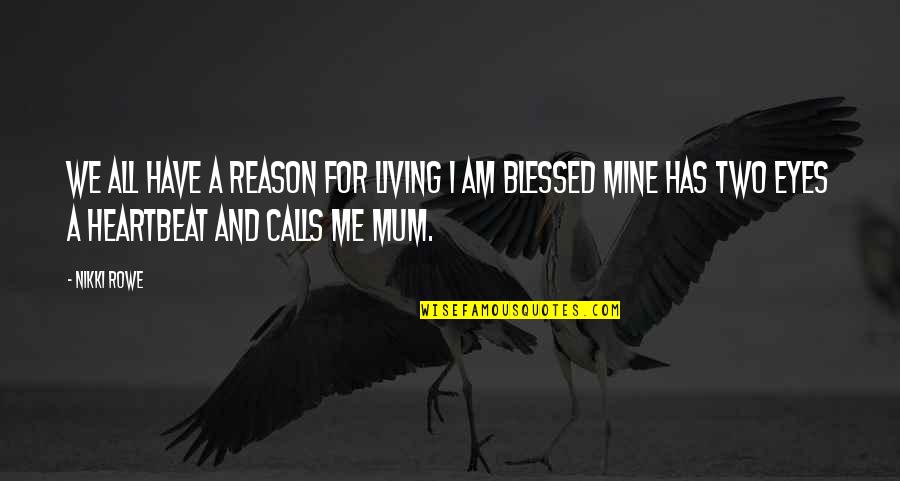 We all have a reason for living I am blessed mine has two eyes a heartbeat and calls me mum. —
Nikki Rowe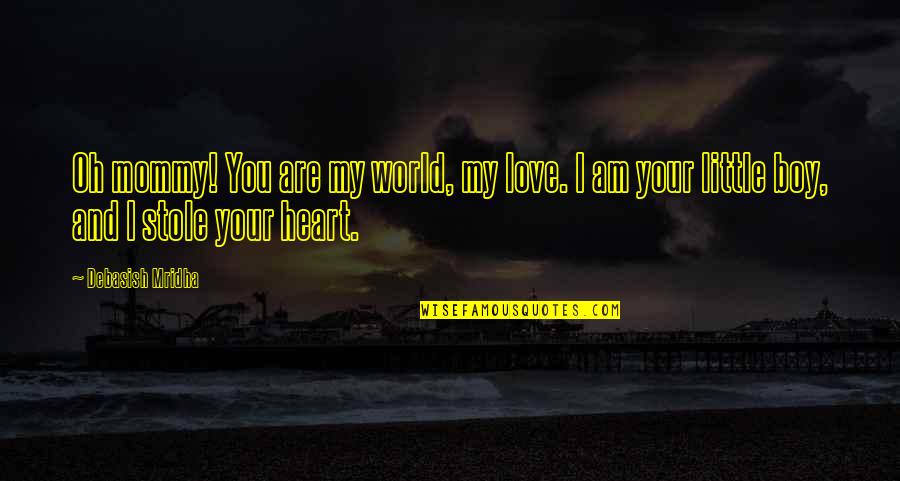 Oh mommy! You are my world, my love. I am your little boy, and I stole your heart. —
Debasish Mridha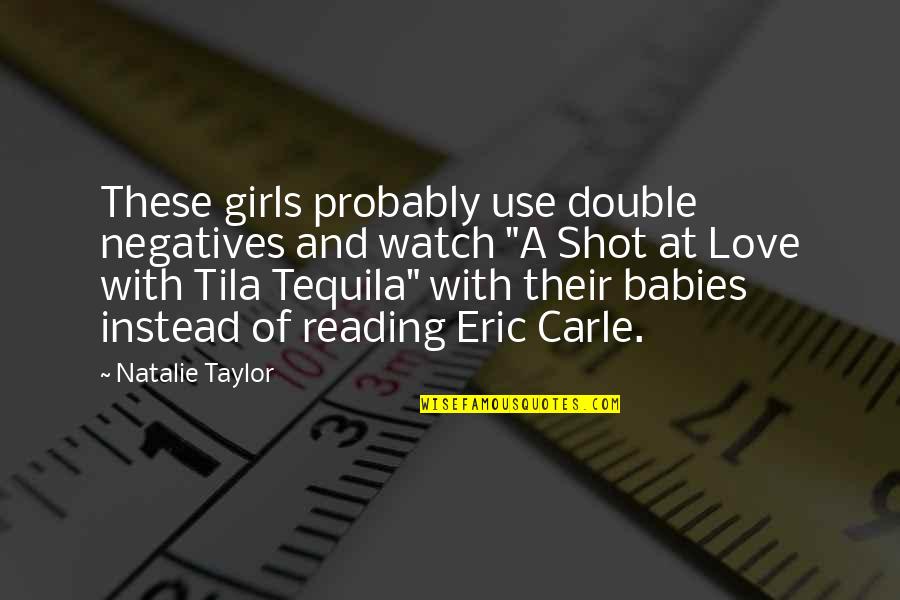 These girls probably use double negatives and watch "A Shot at Love with Tila Tequila" with their babies instead of reading Eric Carle. —
Natalie Taylor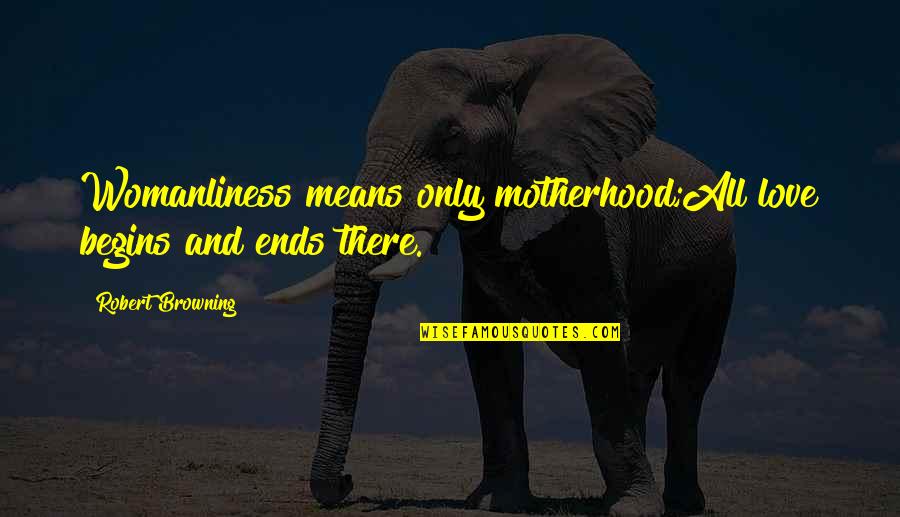 Womanliness means only motherhood;
All love begins and ends there. —
Robert Browning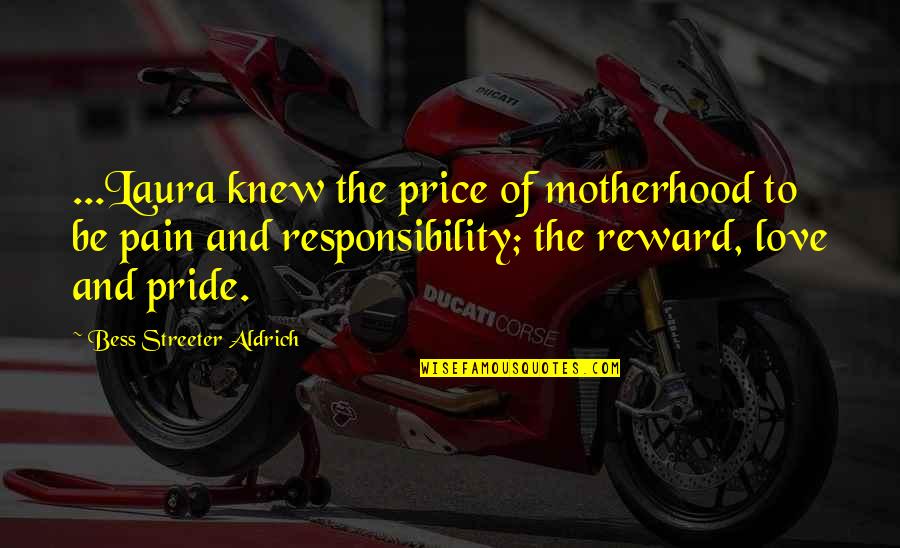 ...Laura knew the price of motherhood to be pain and responsibility; the reward, love and pride. —
Bess Streeter Aldrich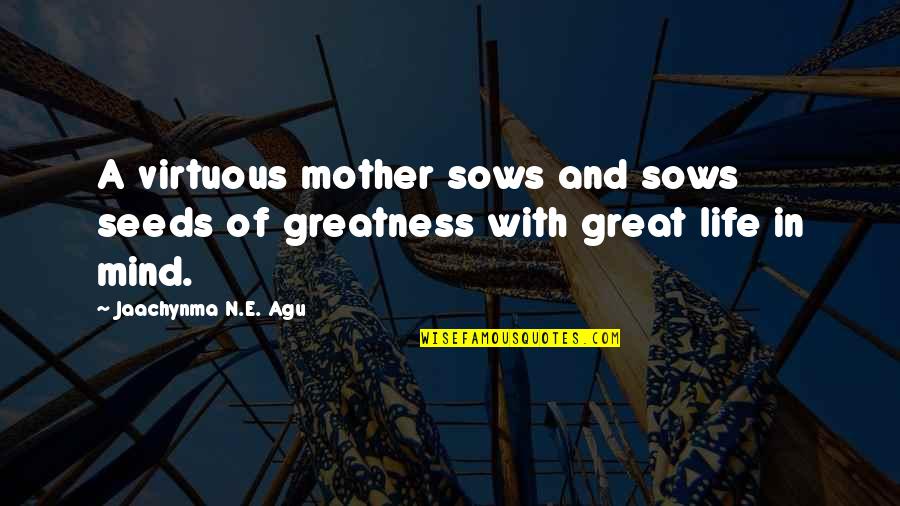 A virtuous mother sows and sows seeds of greatness with great life in mind. —
Jaachynma N.E. Agu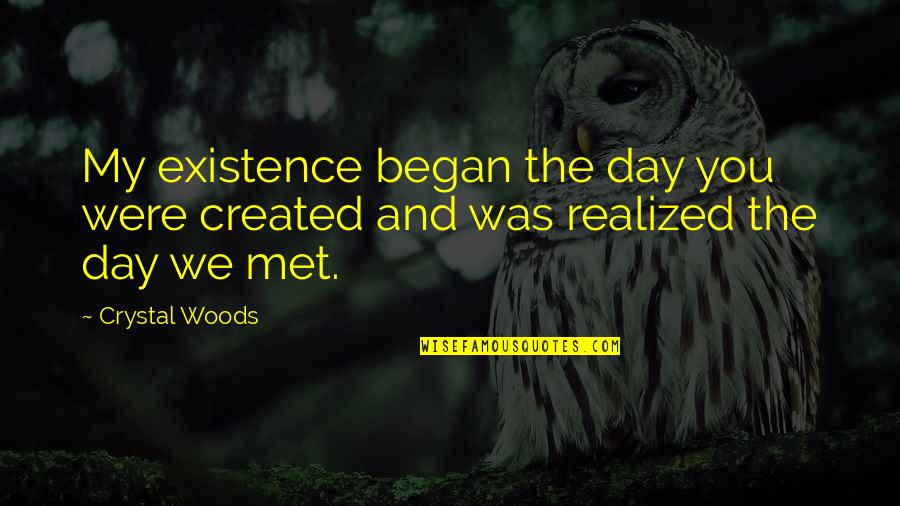 My existence began the day you were created and was realized the day we met. —
Crystal Woods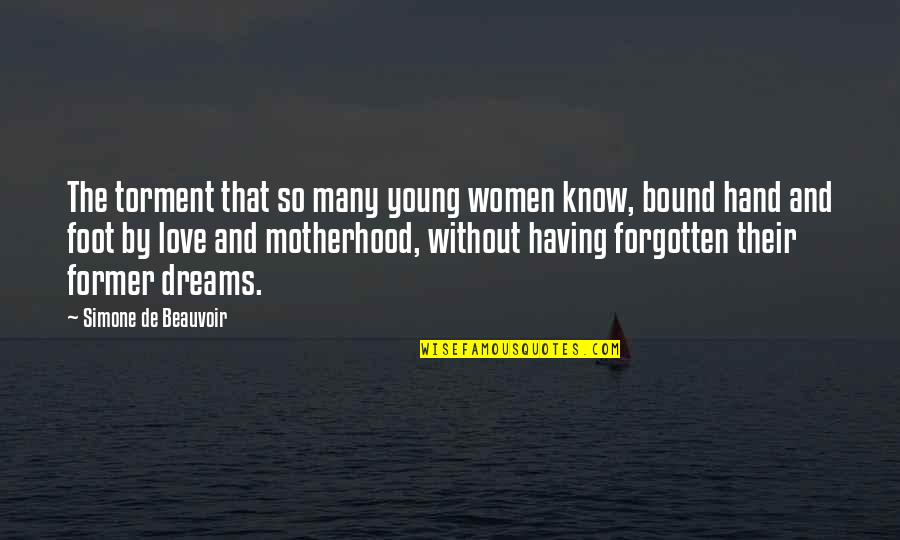 The torment that so many young women know, bound hand and foot by love and motherhood, without having forgotten their former dreams. —
Simone De Beauvoir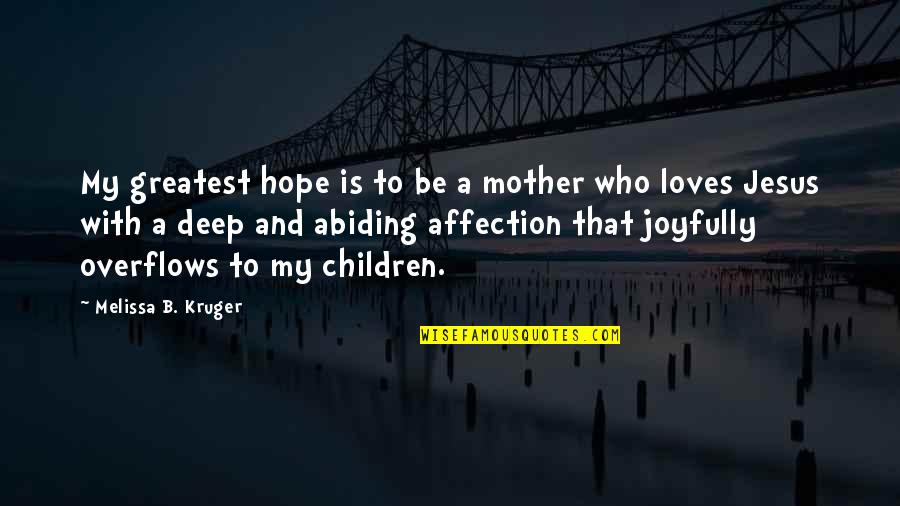 My greatest hope is to be a mother who loves Jesus with a deep and abiding affection that joyfully overflows to my children. —
Melissa B. Kruger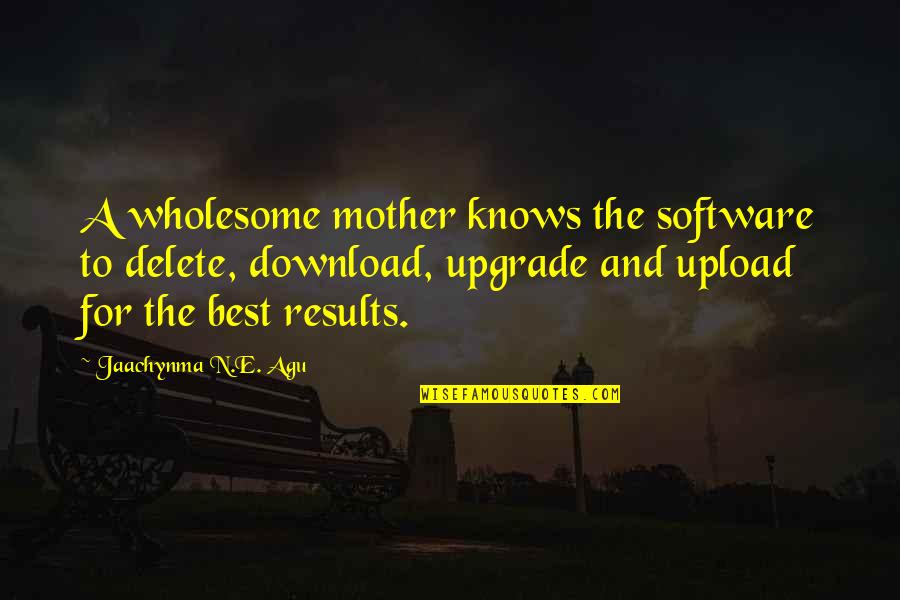 A wholesome mother knows the software to delete, download, upgrade and upload for the best results. —
Jaachynma N.E. Agu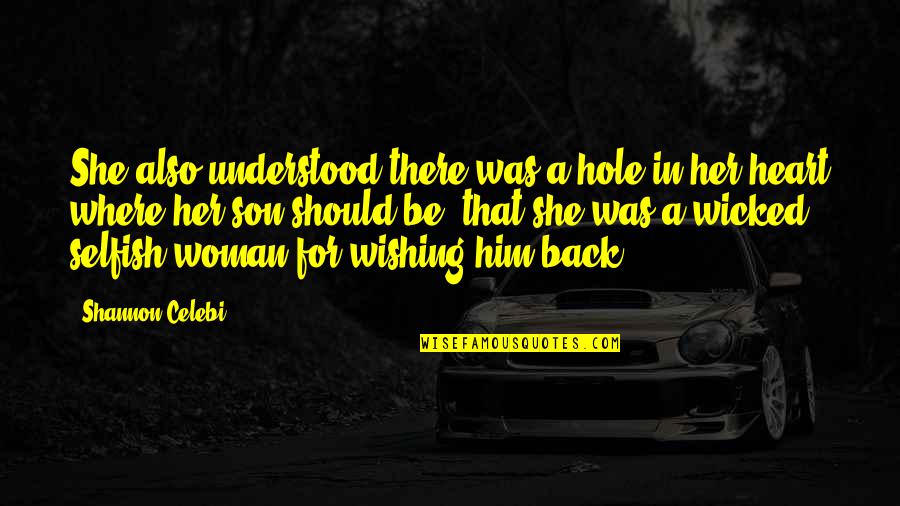 She also understood there was a hole in her heart where her son should be, that she was a wicked, selfish woman for wishing him back. —
Shannon Celebi