Most Valuable Person Quotes
Collection of top 24 famous quotes about Most Valuable Person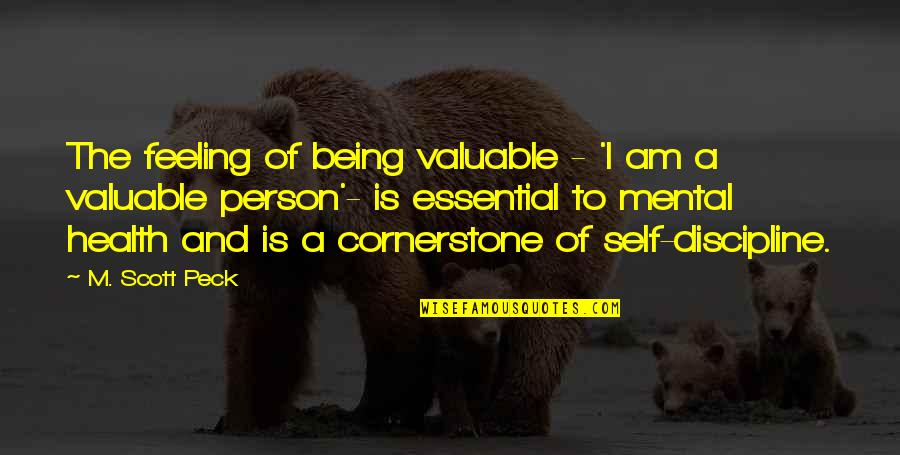 The feeling of being valuable - 'I am a valuable person'- is essential to mental health and is a cornerstone of self-discipline.
—
M. Scott Peck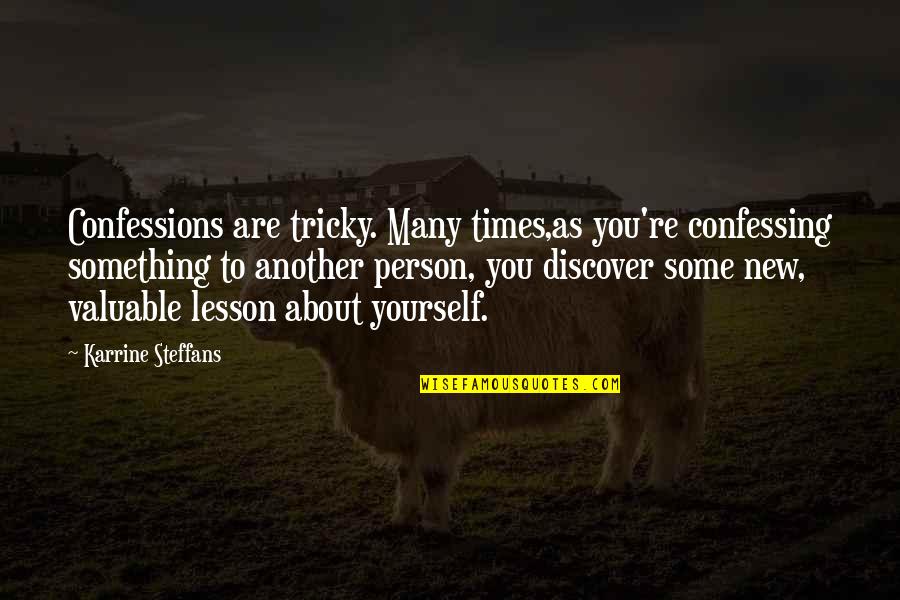 Confessions are tricky. Many times,as you're confessing something to another person, you discover some new, valuable lesson about yourself.
—
Karrine Steffans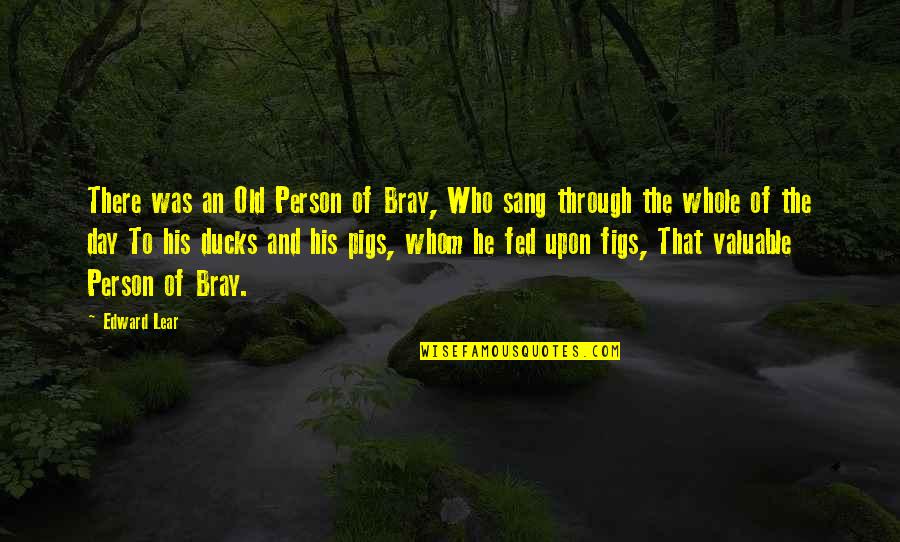 There was an Old Person of Bray, Who sang through the whole of the day To his ducks and his pigs, whom he fed upon figs, That valuable Person of Bray.
—
Edward Lear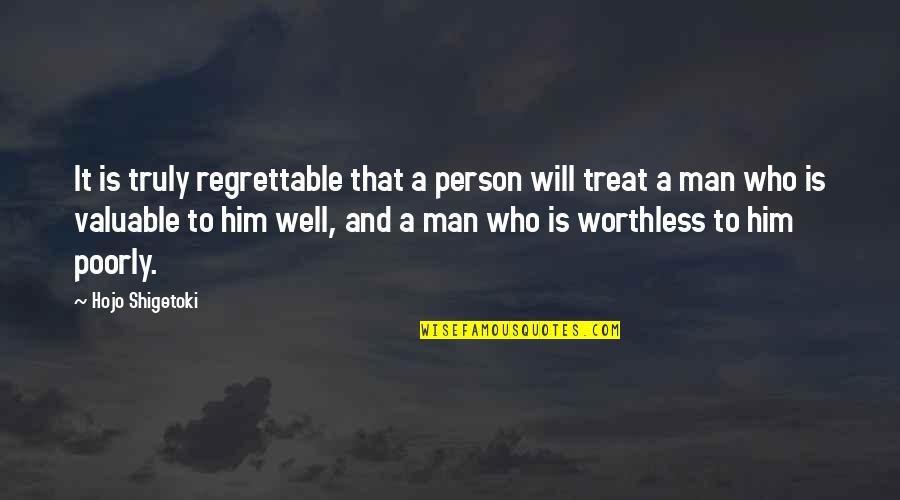 It is truly regrettable that a person will treat a man who is valuable to him well, and a man who is worthless to him poorly.
—
Hojo Shigetoki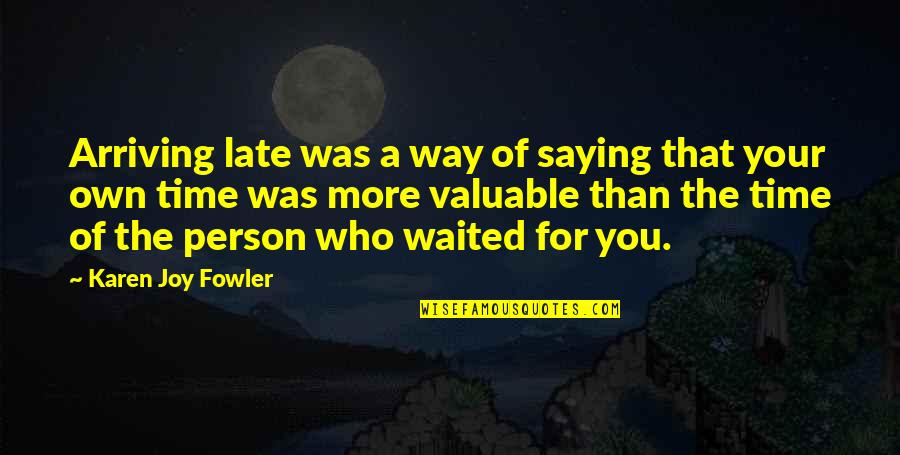 Arriving late was a way of saying that your own time was more valuable than the time of the person who waited for you. —
Karen Joy Fowler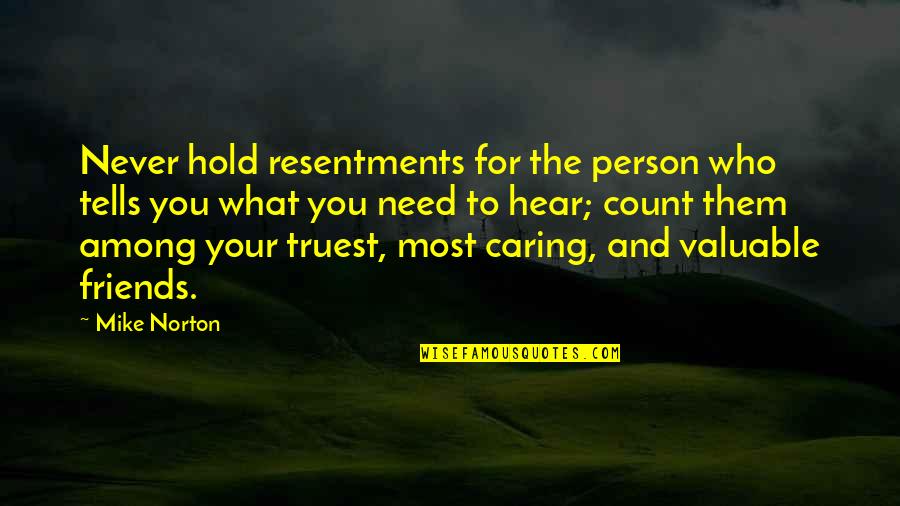 Never hold resentments for the person who tells you what you need to hear; count them among your truest, most caring, and valuable friends. —
Mike Norton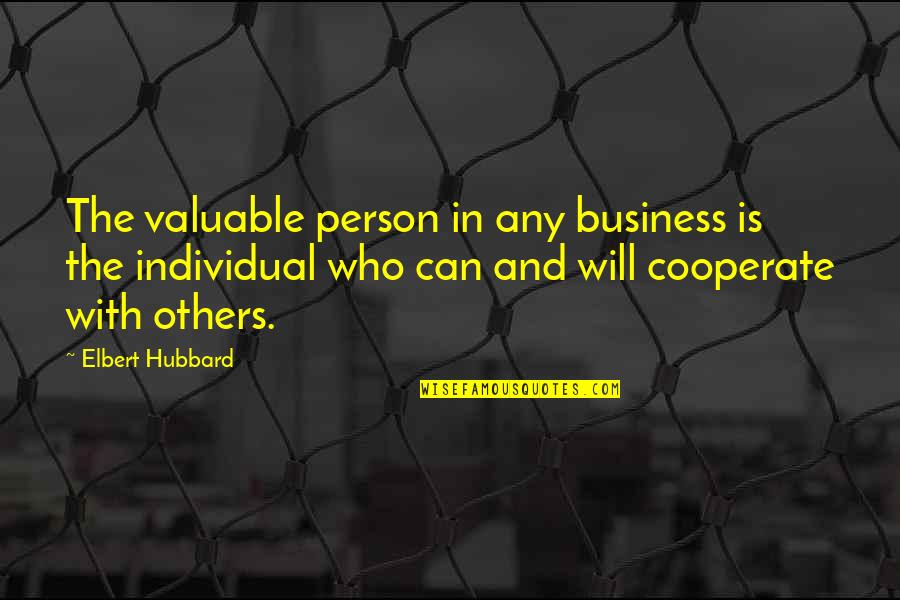 The valuable person in any business is the individual who can and will cooperate with others. —
Elbert Hubbard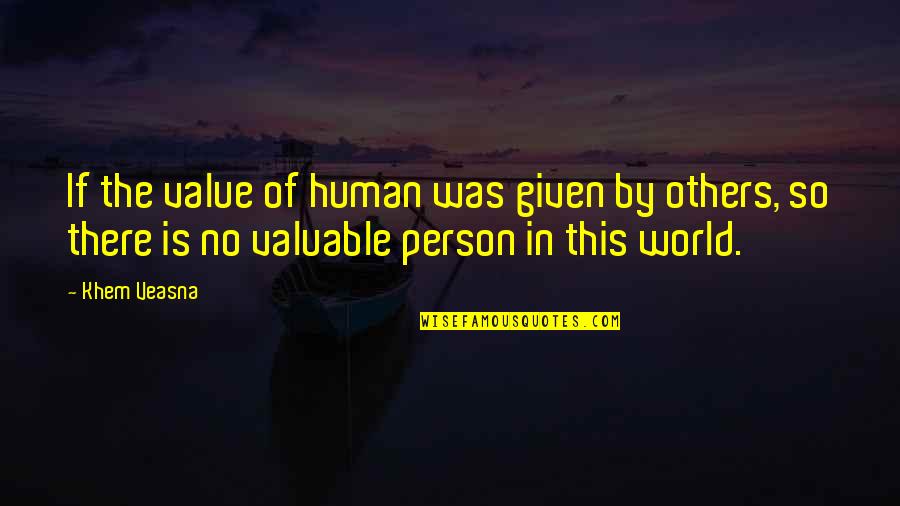 If the value of human was given by others, so there is no valuable person in this world. —
Khem Veasna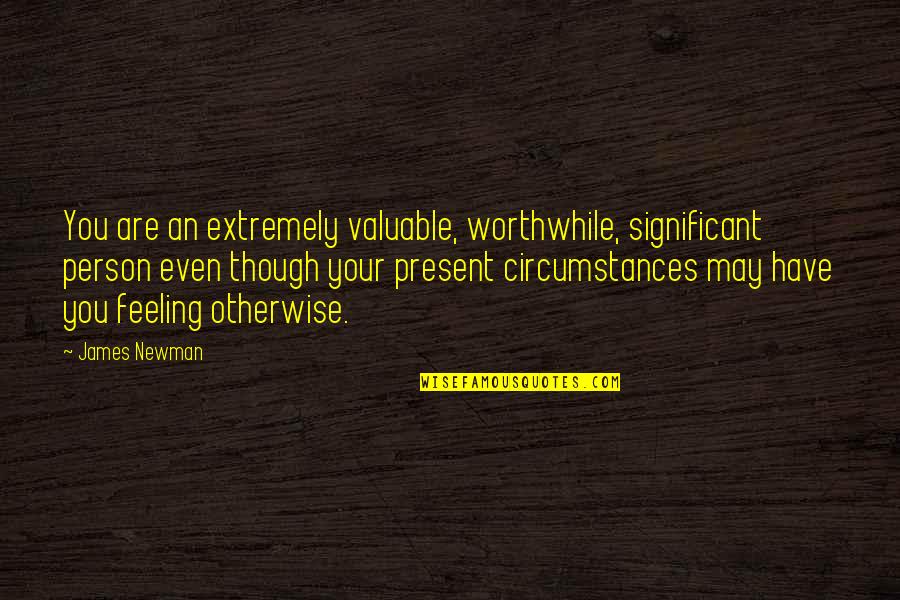 You are an extremely valuable, worthwhile, significant person even though your present circumstances may have you feeling otherwise. —
James Newman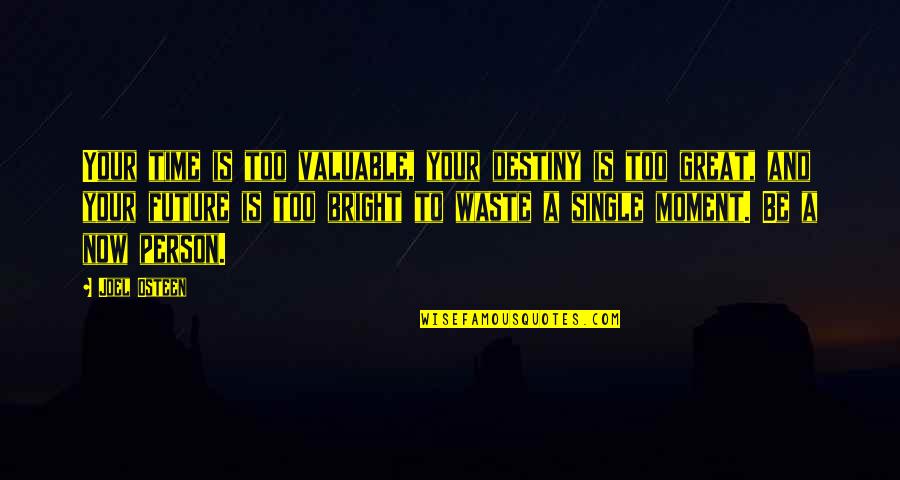 Your time is too valuable, your destiny is too great, and your future is too bright to waste a single moment. Be a now person. —
Joel Osteen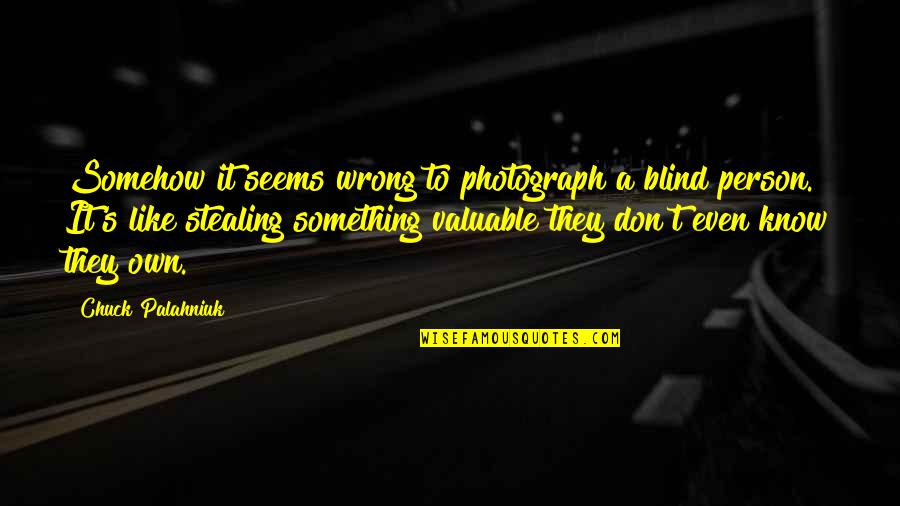 Somehow it seems wrong to photograph a blind person. It's like stealing something valuable they don't even know they own. —
Chuck Palahniuk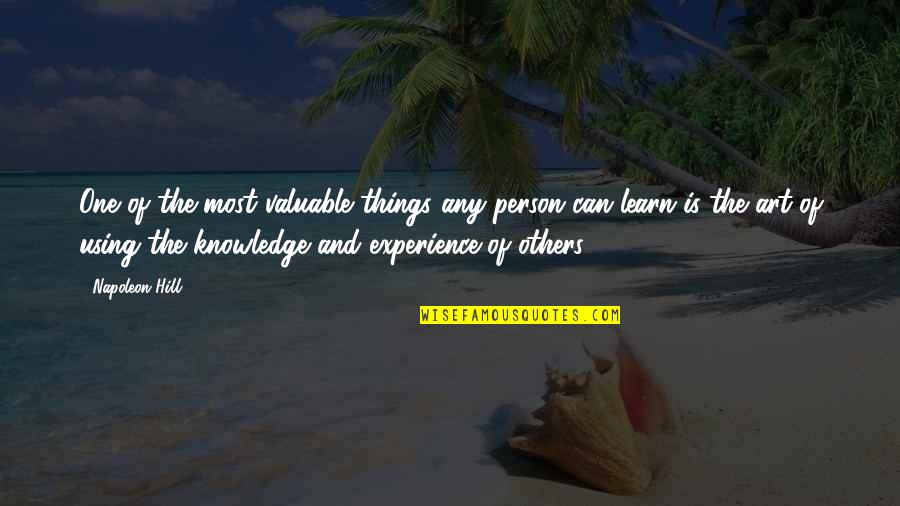 One of the most valuable things any person can learn is the art of using the knowledge and experience of others. —
Napoleon Hill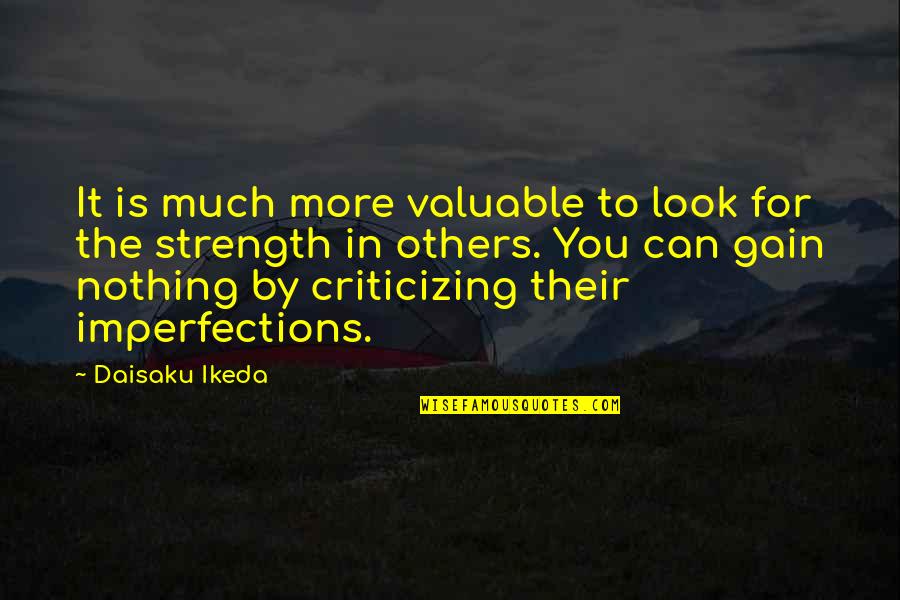 It is much more valuable to look for the strength in others. You can gain nothing by criticizing their imperfections. —
Daisaku Ikeda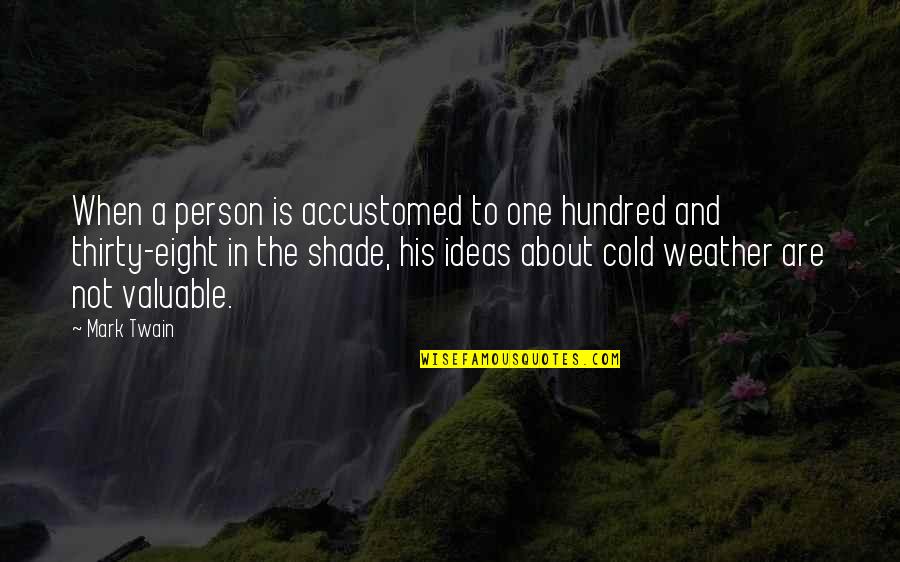 When a person is accustomed to one hundred and thirty-eight in the shade, his ideas about cold weather are not valuable. —
Mark Twain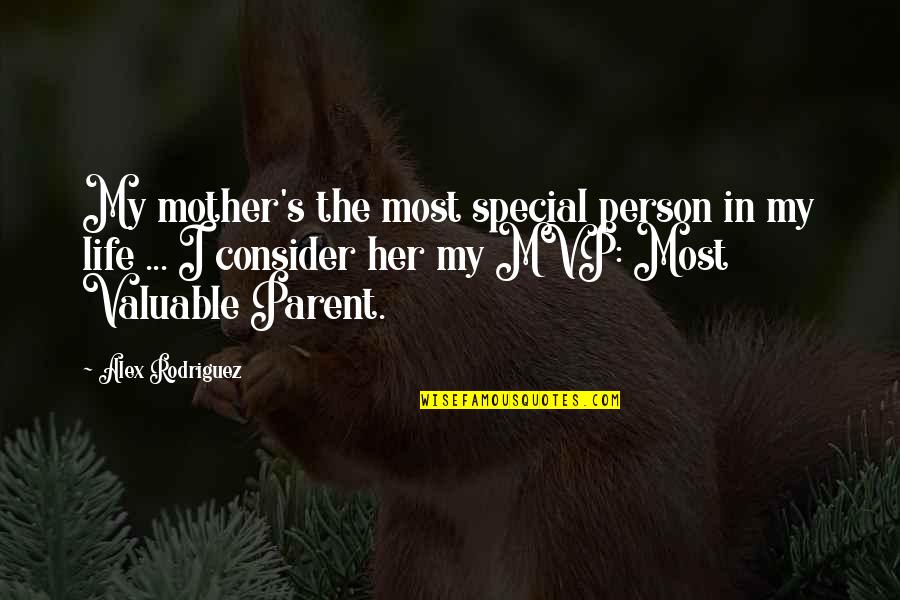 My mother's the most special person in my life ... I consider her my MVP: Most Valuable Parent. —
Alex Rodriguez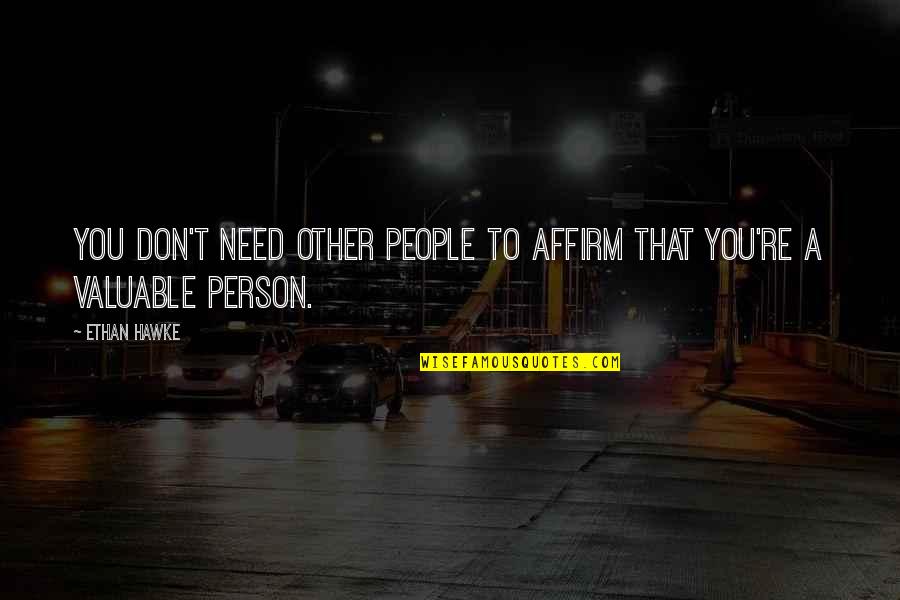 You don't need other people to affirm that you're a valuable person. —
Ethan Hawke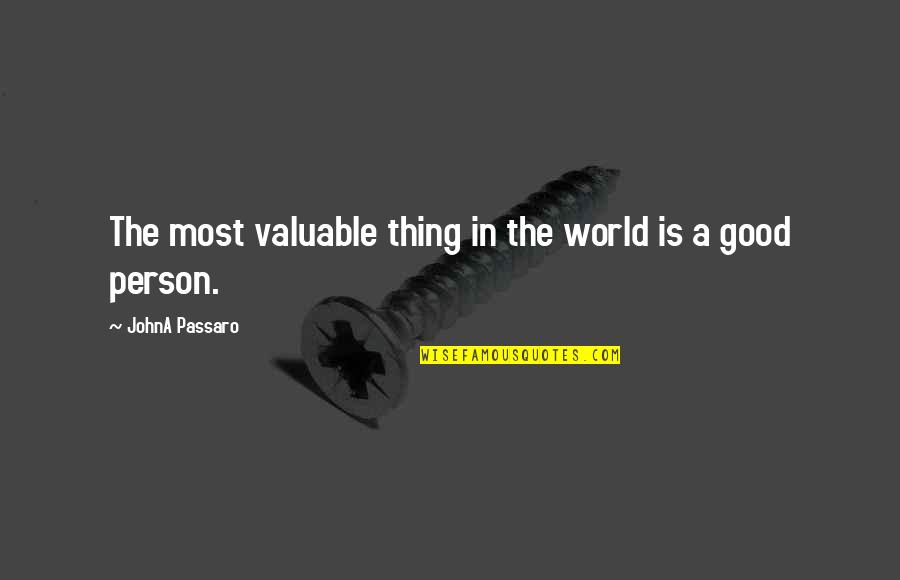 The most valuable thing in the world is a good person. —
JohnA Passaro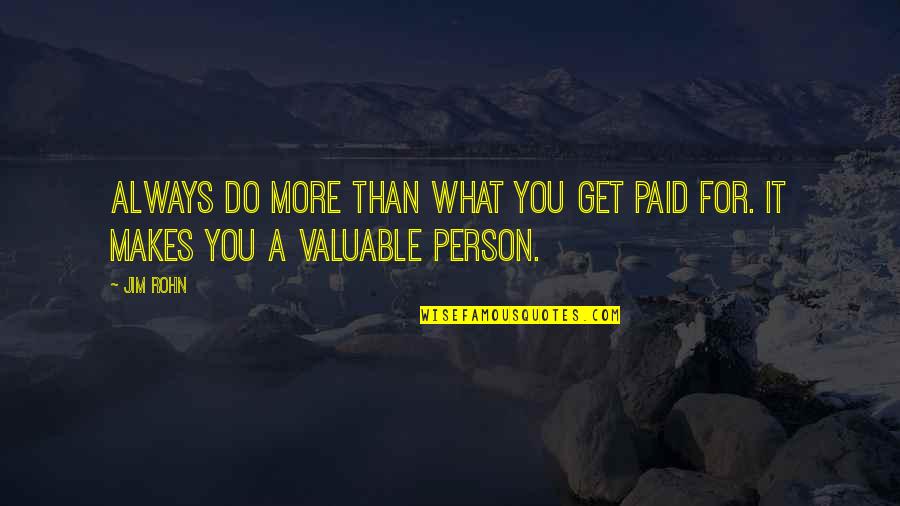 Always do more than what you get paid for. It makes you a valuable person. —
Jim Rohn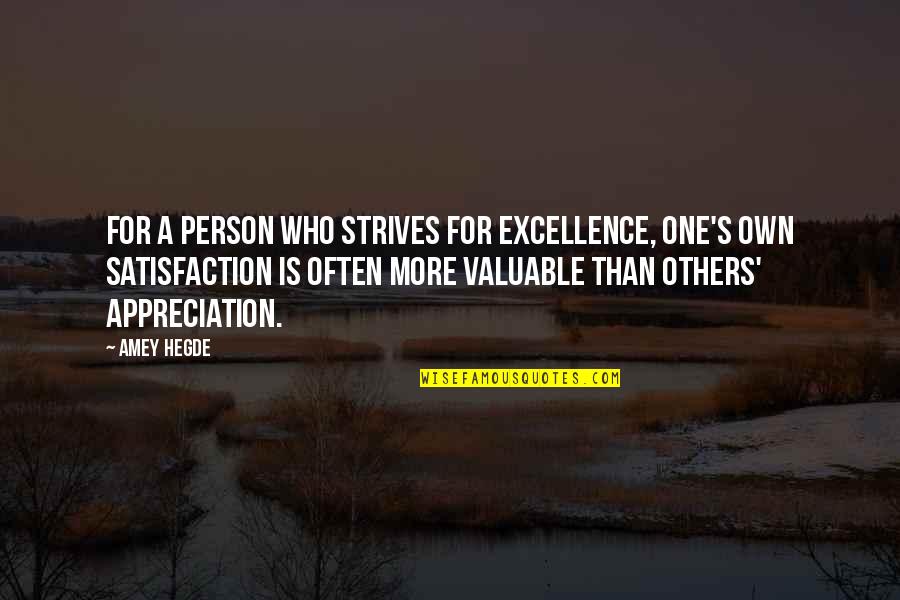 For a person who strives for excellence, one's own satisfaction is often more valuable than others' appreciation. —
Amey Hegde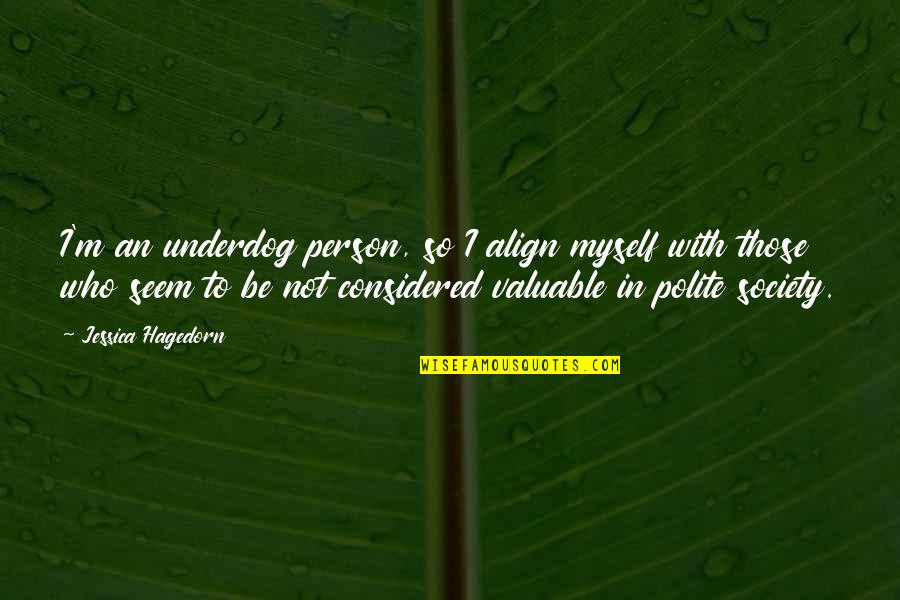 I'm an underdog person, so I align myself with those who seem to be not considered valuable in polite society. —
Jessica Hagedorn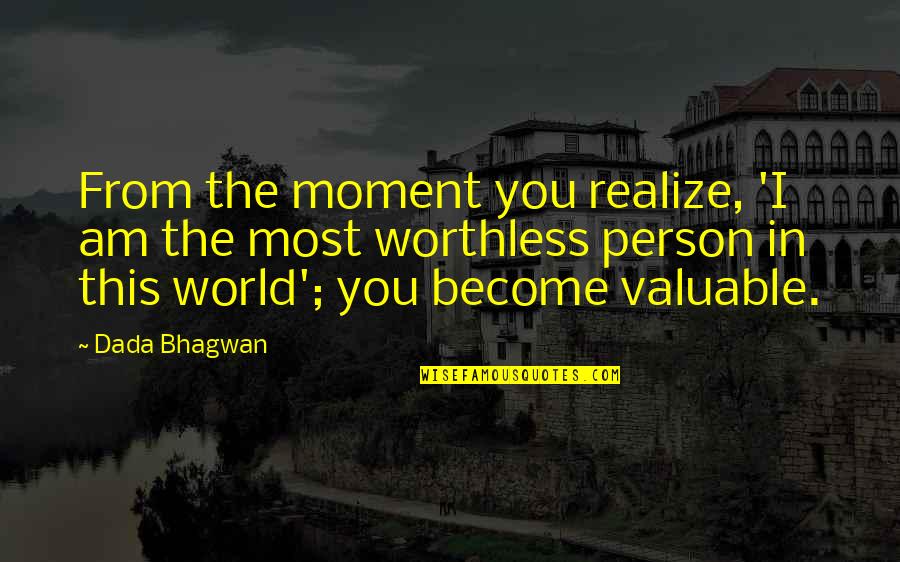 From the moment you realize, 'I am the most worthless person in this world'; you become valuable. —
Dada Bhagwan
Don't dream of being a good person, be a human being is valuable and gives value to life. —
Albert Einstein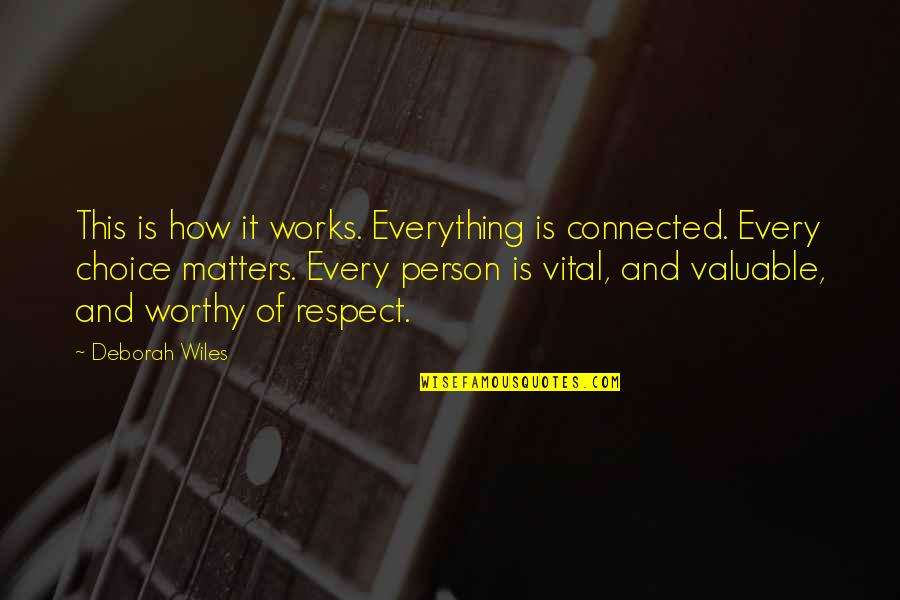 This is how it works. Everything is connected. Every choice matters. Every person is vital, and valuable, and worthy of respect. —
Deborah Wiles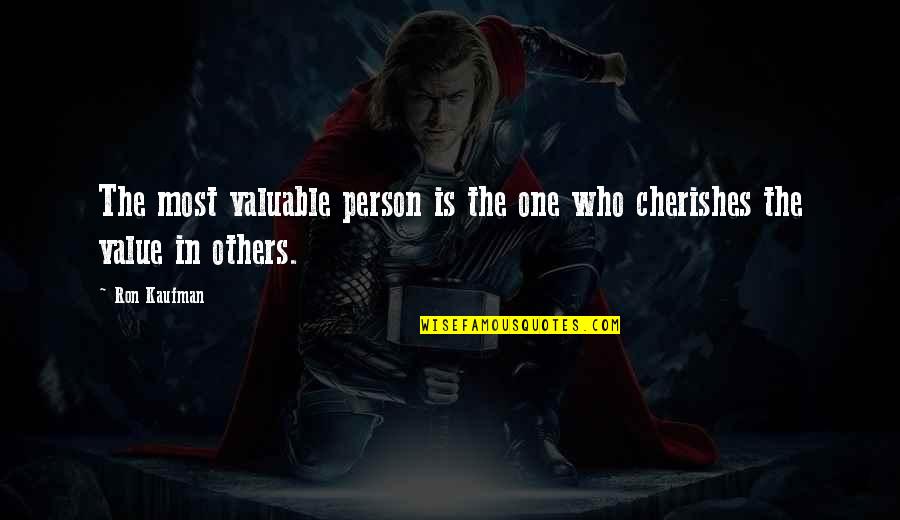 The
most valuable person
is the one who cherishes the value in others. —
Ron Kaufman