Most Ridiculous Love Quotes
Collection of top 38 famous quotes about Most Ridiculous Love
It is a curious thought, but it is only when you see people looking ridiculous that you realize just how much you love them.
—
Agatha Christie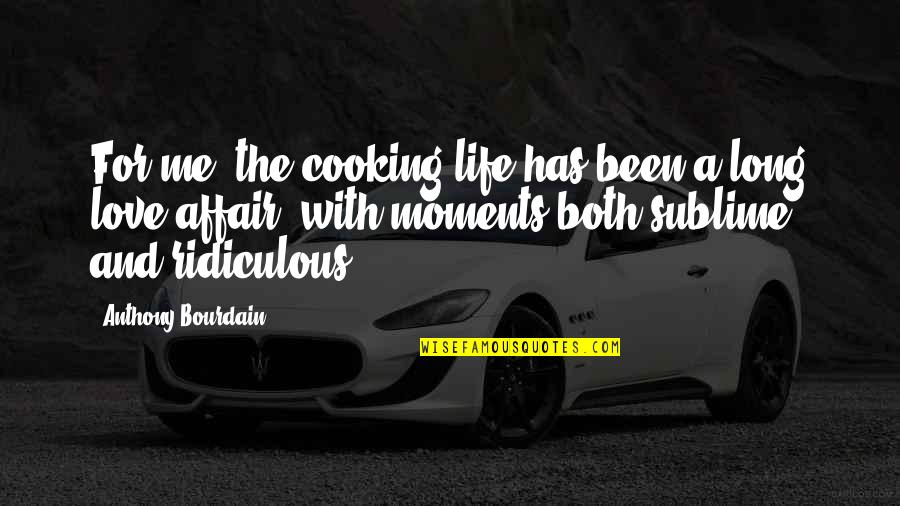 For me, the cooking life has been a long love affair, with moments both sublime and ridiculous.
—
Anthony Bourdain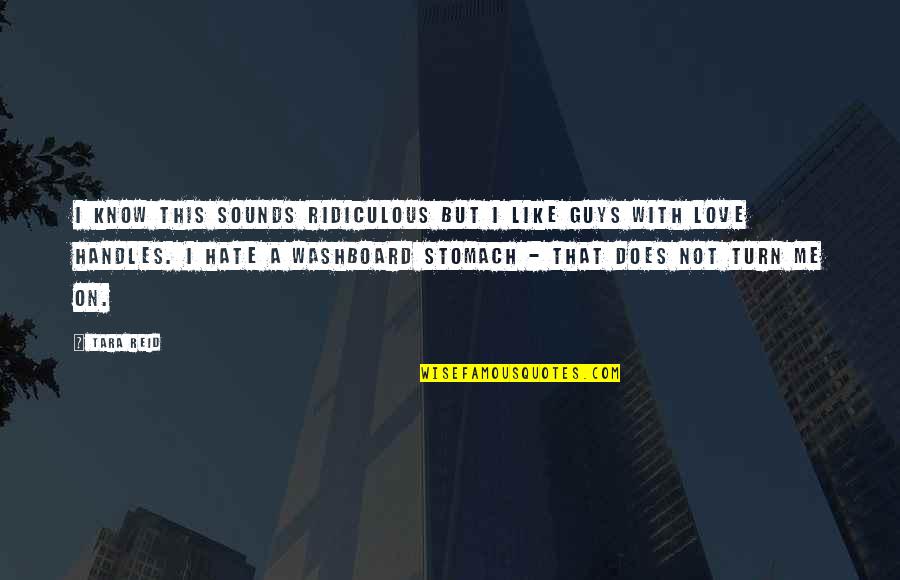 I know this sounds ridiculous but I like guys with love handles. I hate a washboard stomach - that does not turn me on.
—
Tara Reid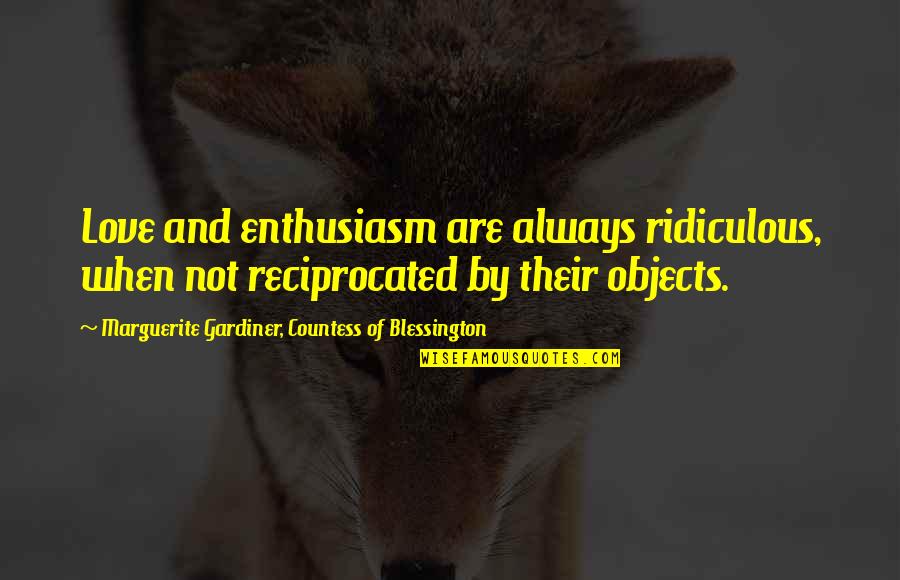 Love and enthusiasm are always ridiculous, when not reciprocated by their objects.
—
Marguerite Gardiner, Countess Of Blessington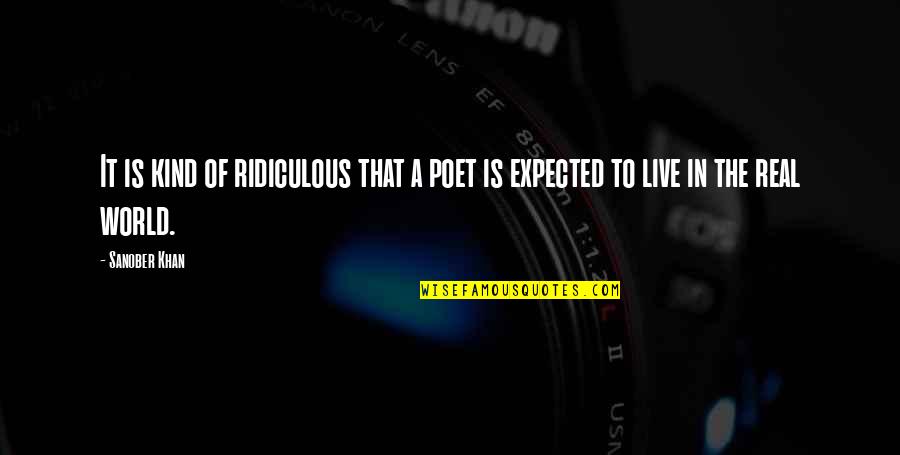 It is kind of ridiculous that a poet is expected to live in the real world.
—
Sanober Khan
All the passions make us commit faults; love makes us commit the most ridiculous ones.
—
Francois De La Rochefoucauld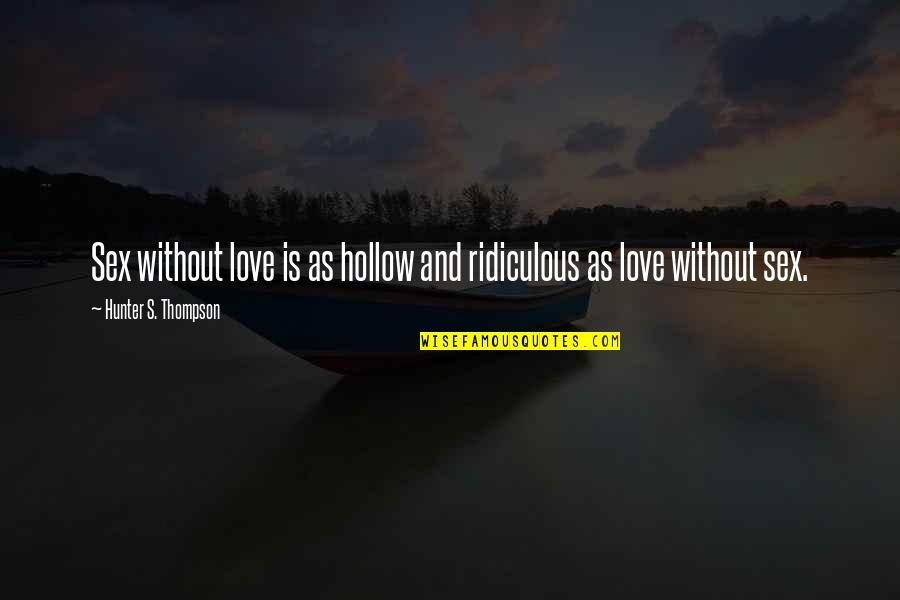 Sex without love is as hollow and ridiculous as love without sex.
—
Hunter S. Thompson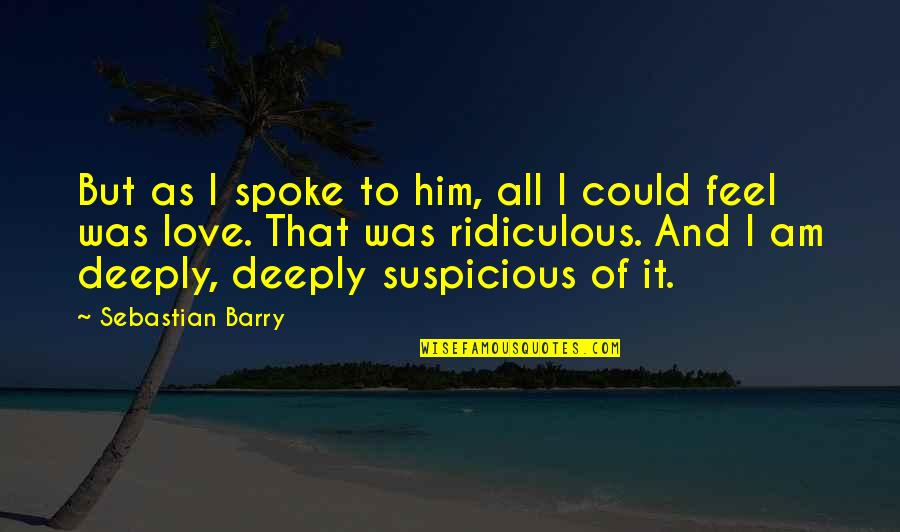 But as I spoke to him, all I could feel was love. That was ridiculous. And I am deeply, deeply suspicious of it. —
Sebastian Barry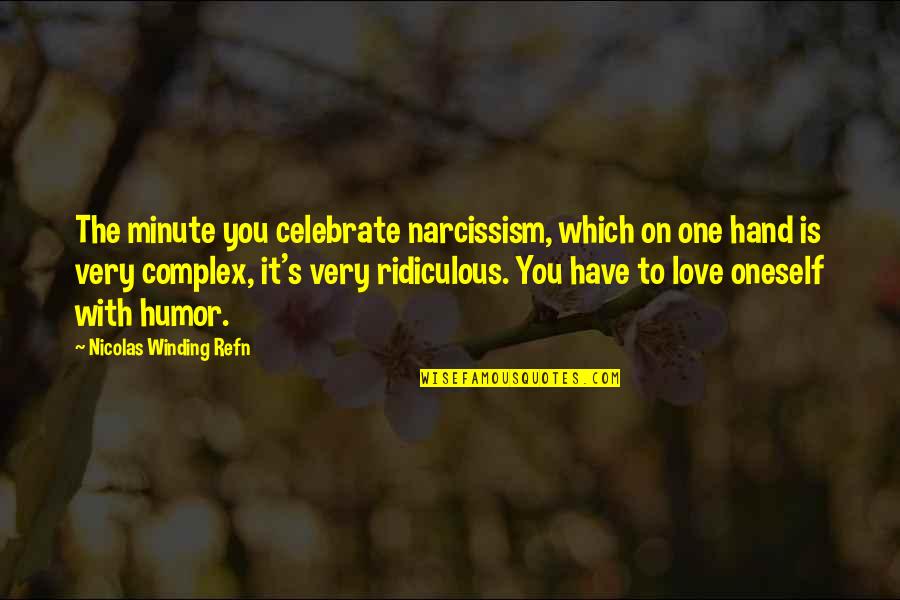 The minute you celebrate narcissism, which on one hand is very complex, it's very ridiculous. You have to love oneself with humor. —
Nicolas Winding Refn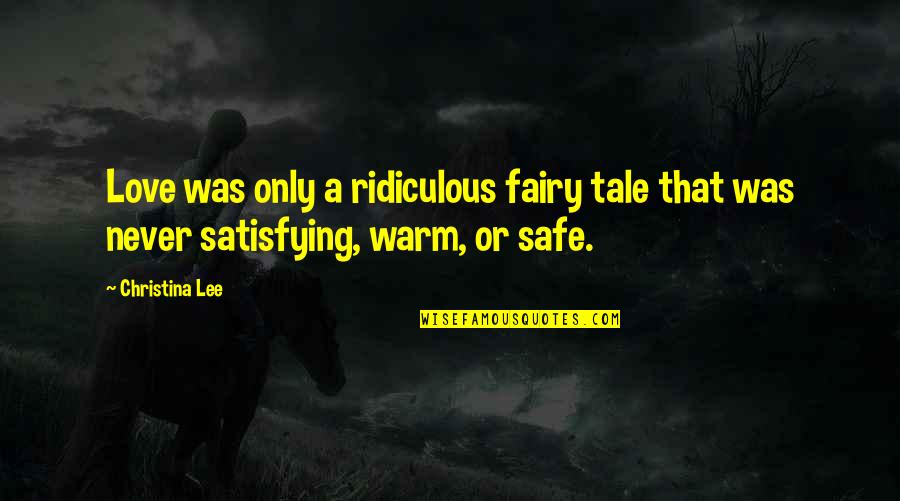 Love was only a ridiculous fairy tale that was never satisfying, warm, or safe. —
Christina Lee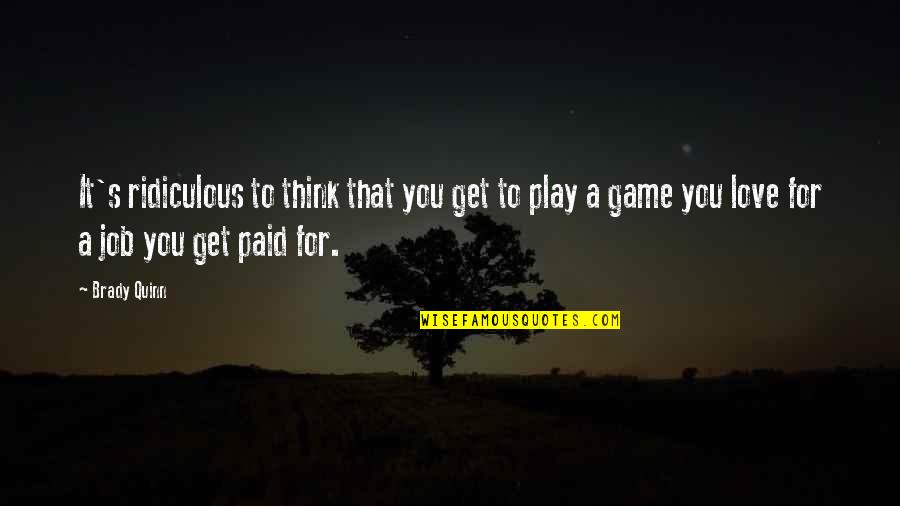 It's ridiculous to think that you get to play a game you love for a job you get paid for. —
Brady Quinn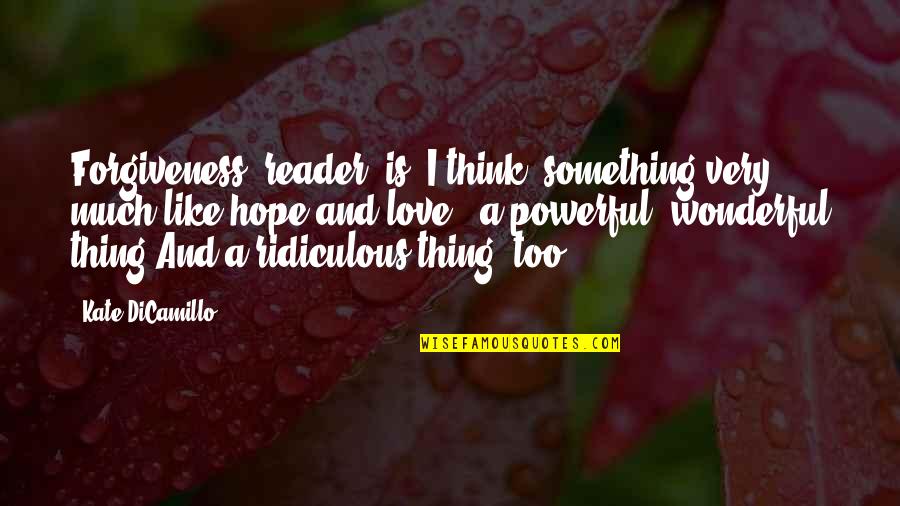 Forgiveness, reader, is, I think, something very much like hope and love - a powerful, wonderful thing.
And a ridiculous thing, too. —
Kate DiCamillo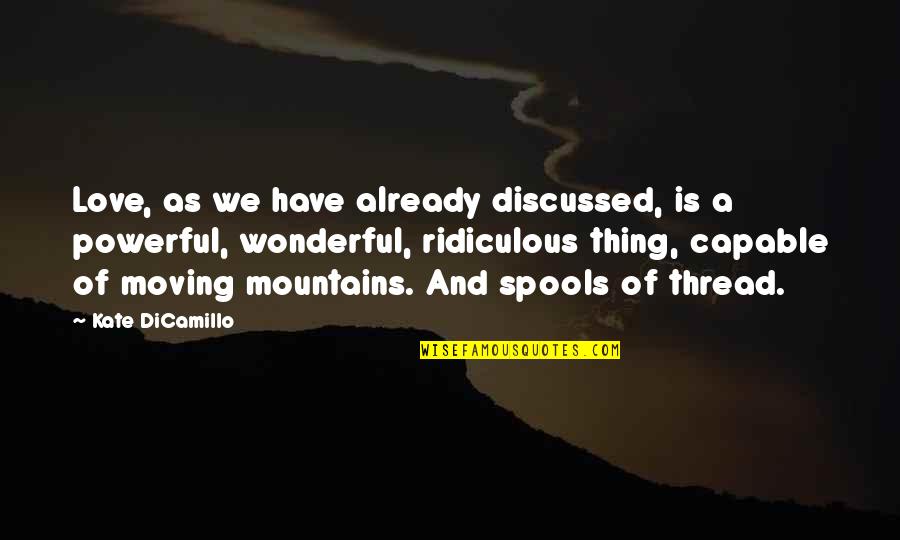 Love, as we have already discussed, is a powerful, wonderful, ridiculous thing, capable of moving mountains. And spools of thread. —
Kate DiCamillo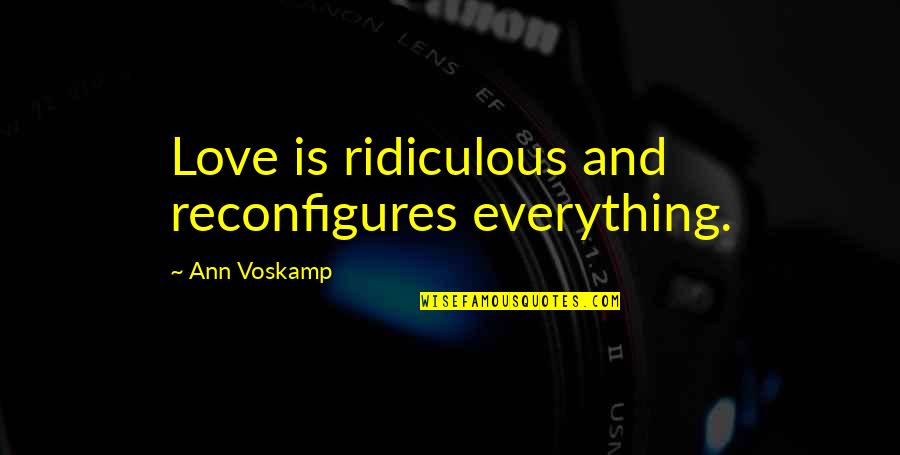 Love is ridiculous and reconfigures everything. —
Ann Voskamp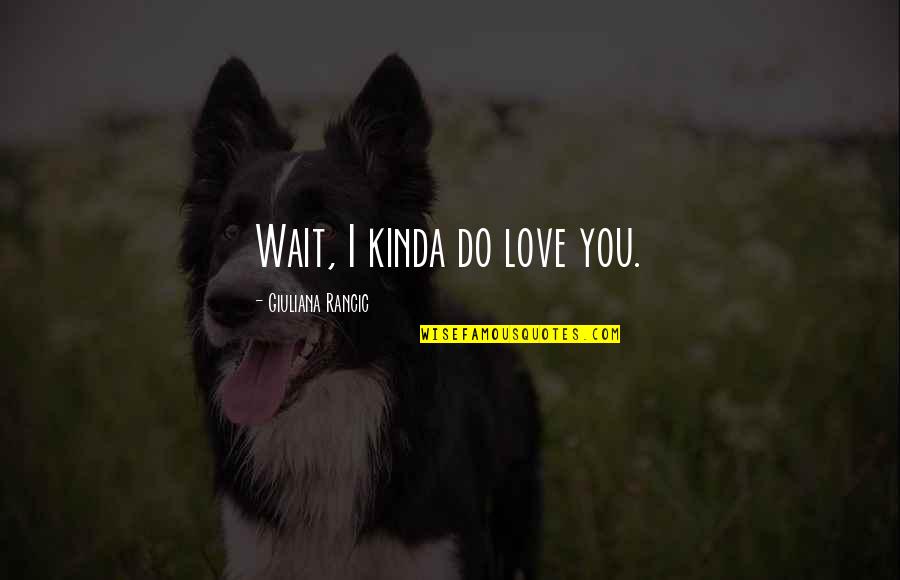 Wait, I kinda do love you. —
Giuliana Rancic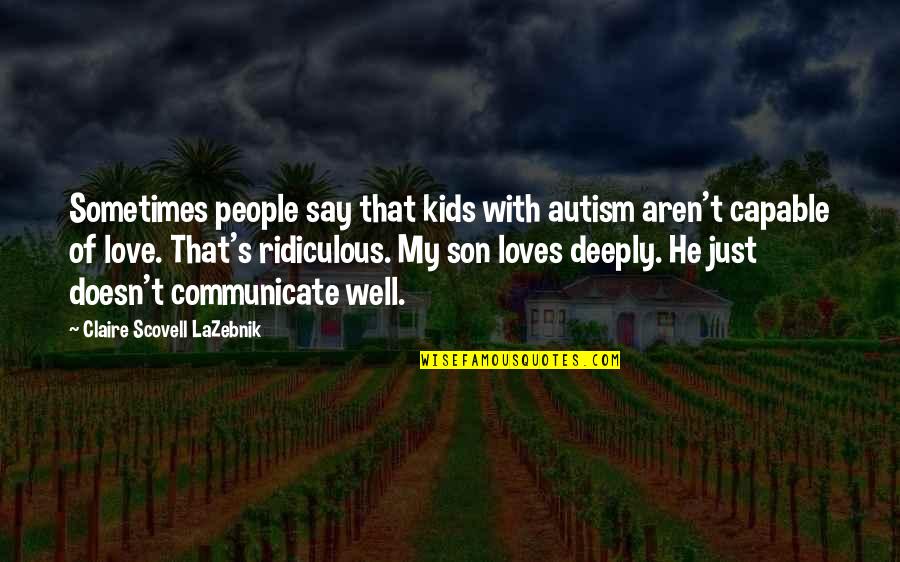 Sometimes people say that kids with autism aren't capable of love. That's ridiculous. My son loves deeply. He just doesn't communicate well. —
Claire Scovell LaZebnik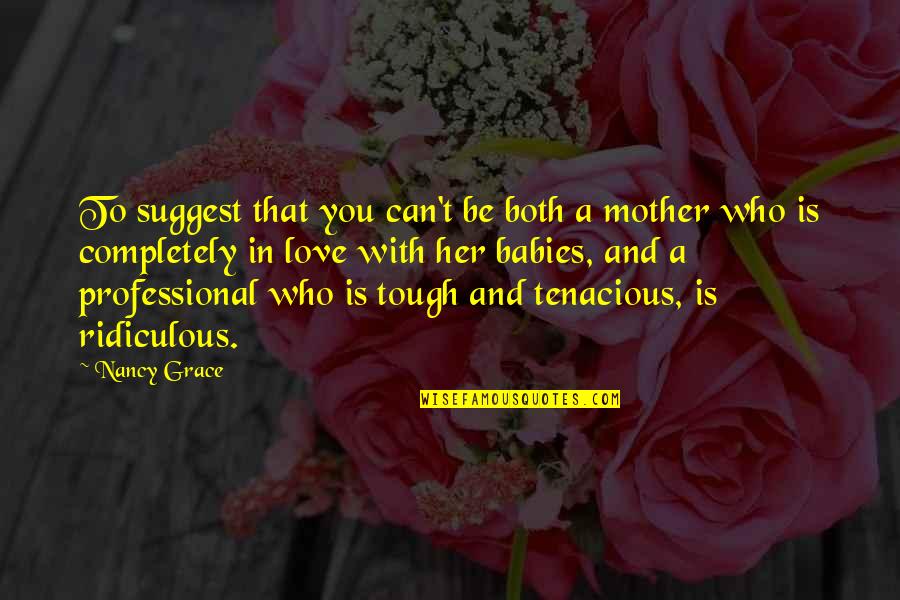 To suggest that you can't be both a mother who is completely in love with her babies, and a professional who is tough and tenacious, is ridiculous. —
Nancy Grace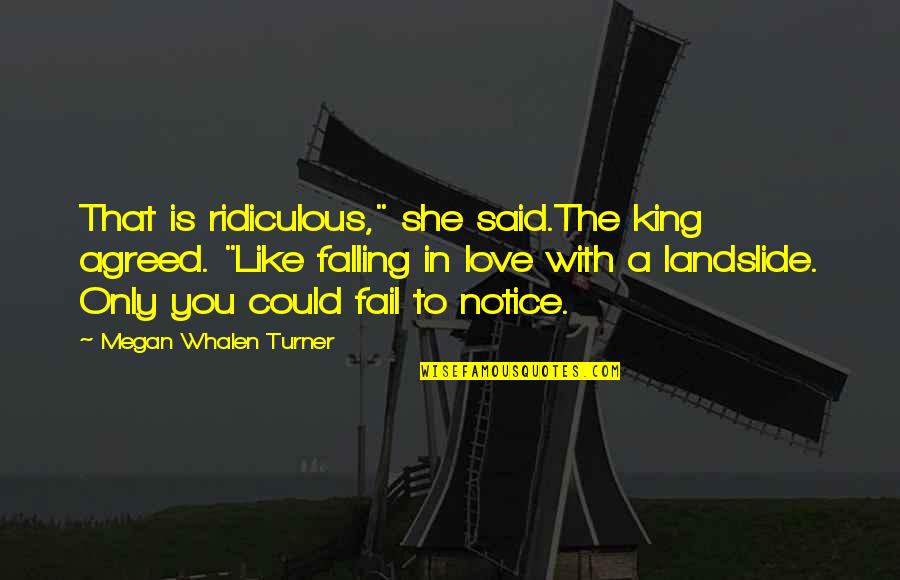 That is ridiculous," she said.
The king agreed. "Like falling in love with a landslide. Only you could fail to notice. —
Megan Whalen Turner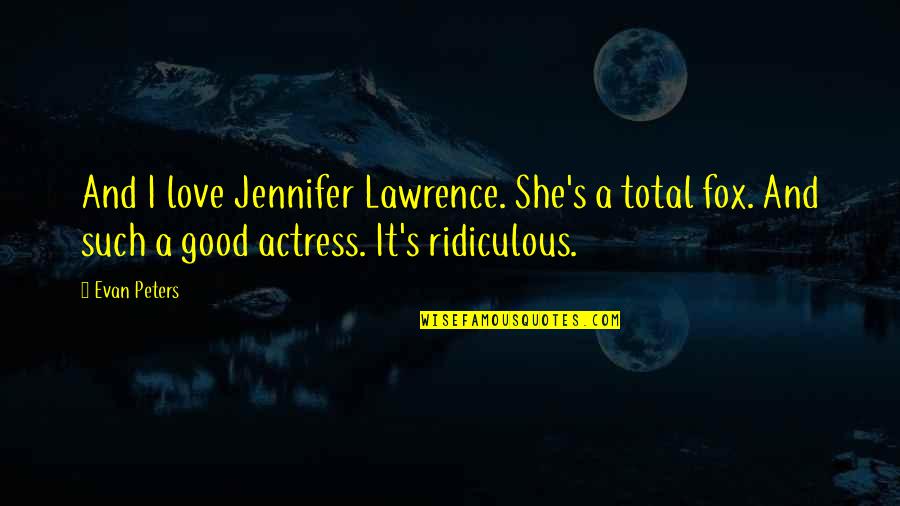 And I love Jennifer Lawrence. She's a total fox. And such a good actress. It's ridiculous. —
Evan Peters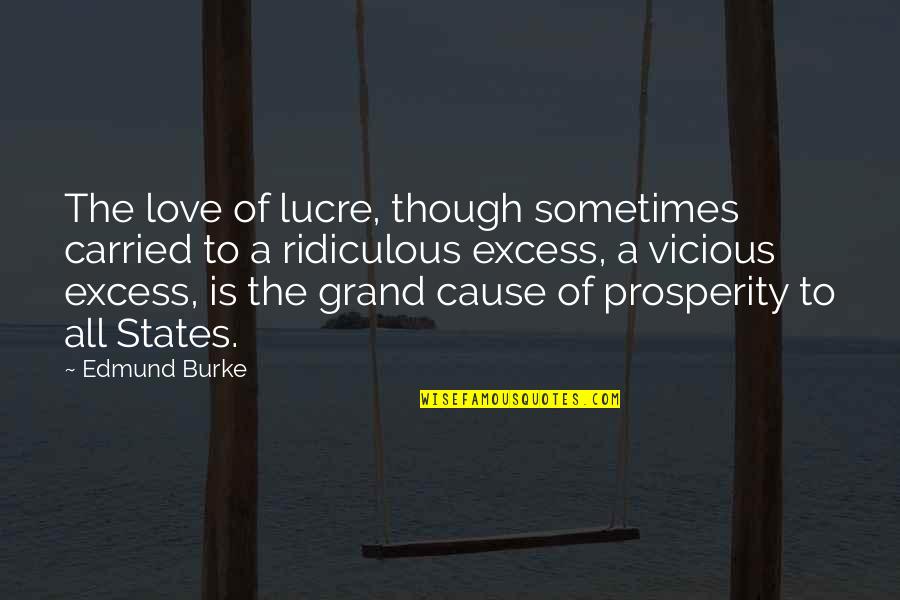 The love of lucre, though sometimes carried to a ridiculous excess, a vicious excess, is the grand cause of prosperity to all States. —
Edmund Burke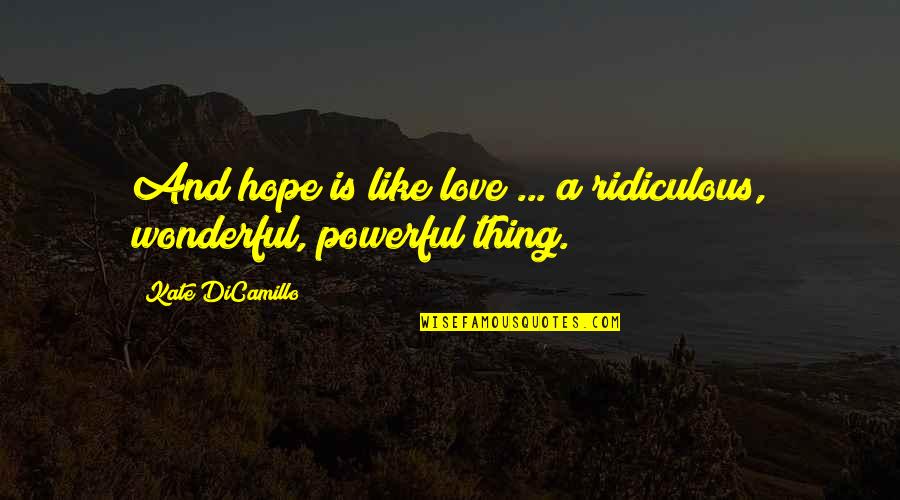 And hope is like love ... a ridiculous, wonderful, powerful thing. —
Kate DiCamillo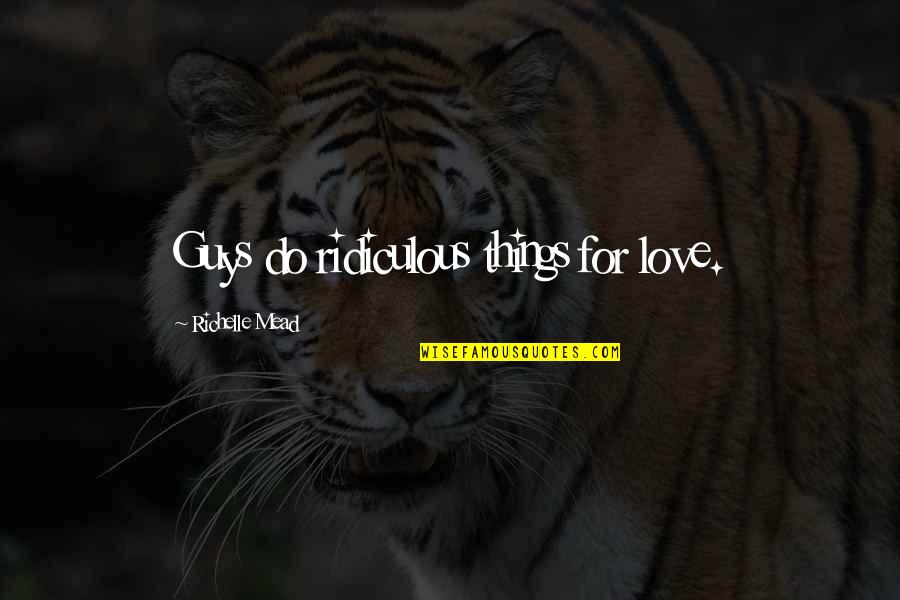 Guys do ridiculous things for love. —
Richelle Mead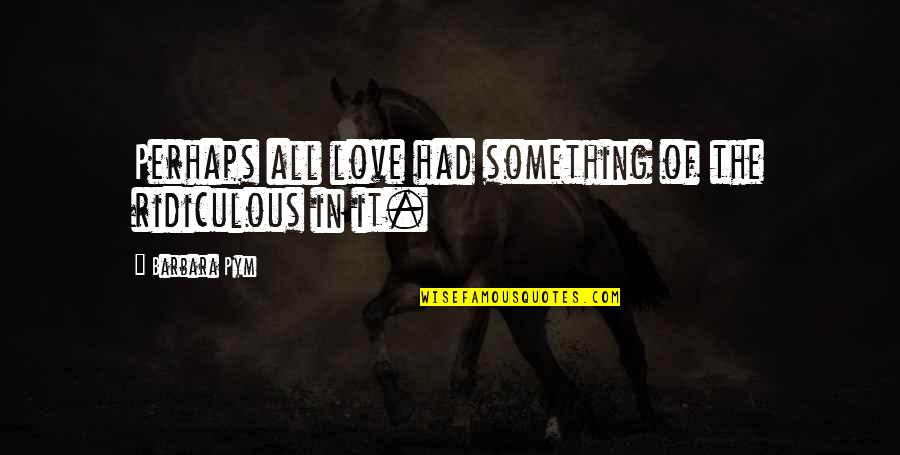 Perhaps all love had something of the ridiculous in it. —
Barbara Pym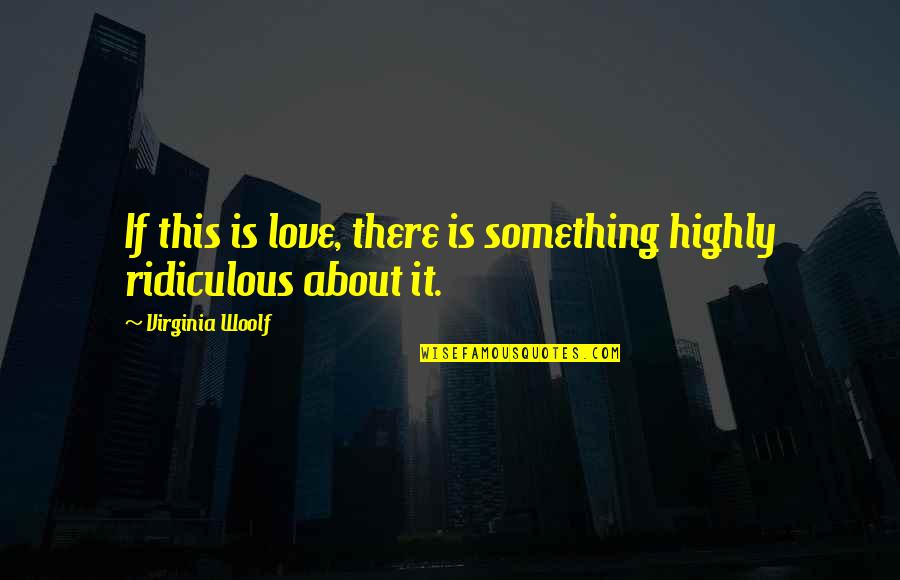 If this is love, there is something highly ridiculous about it. —
Virginia Woolf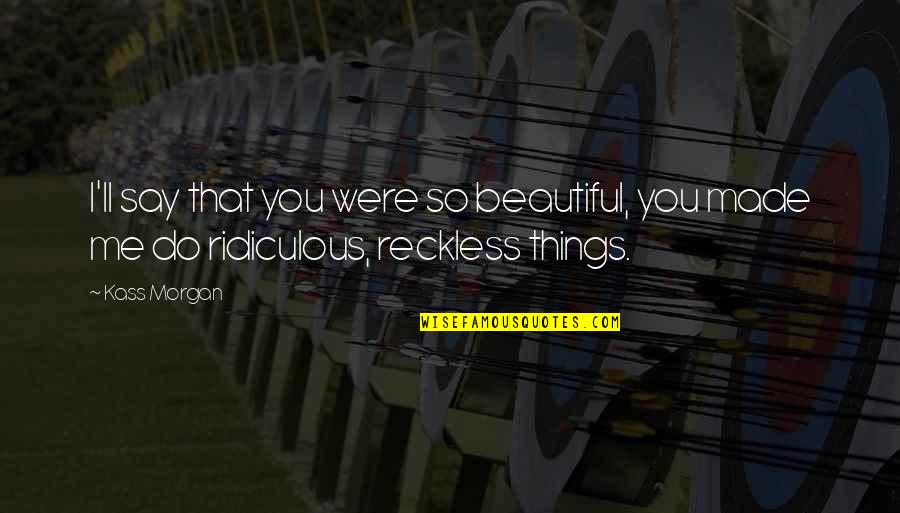 I'll say that you were so beautiful, you made me do ridiculous, reckless things. —
Kass Morgan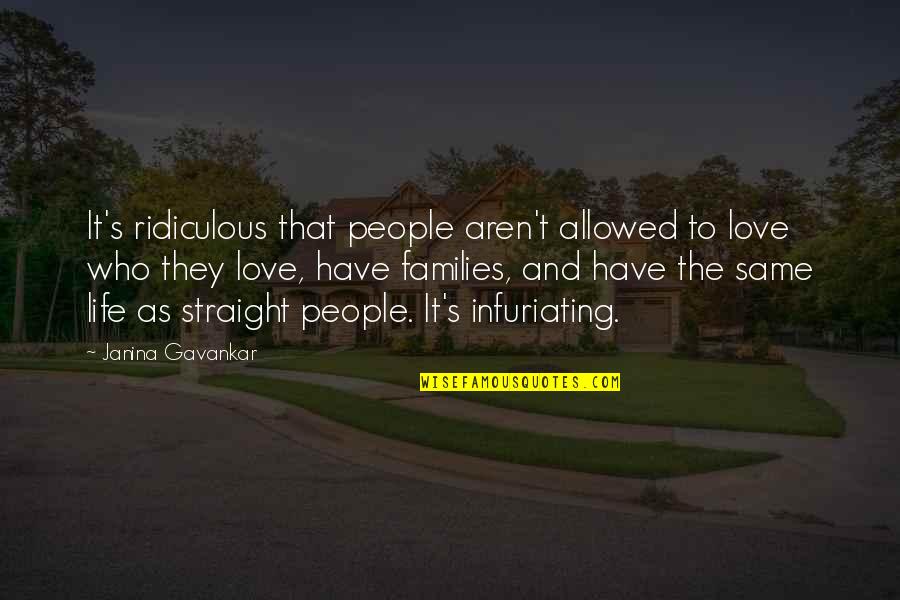 It's ridiculous that people aren't allowed to love who they love, have families, and have the same life as straight people. It's infuriating. —
Janina Gavankar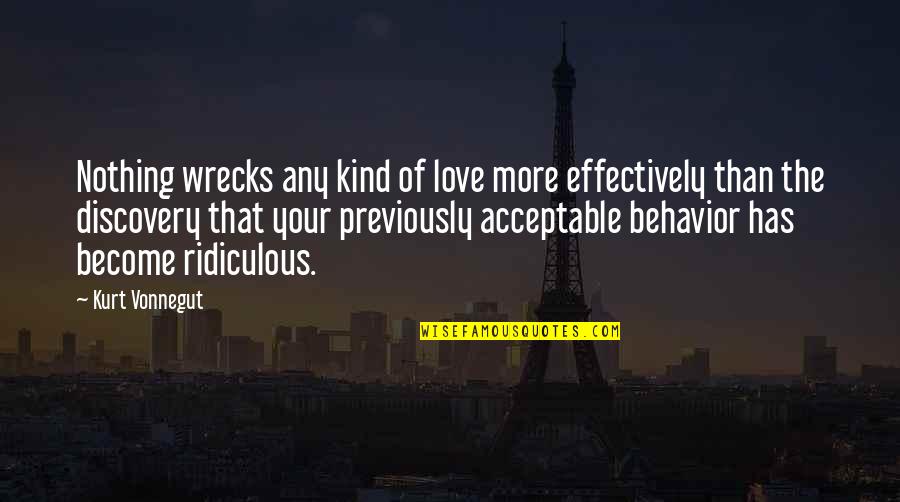 Nothing wrecks any kind of love more effectively than the discovery that your previously acceptable behavior has become ridiculous. —
Kurt Vonnegut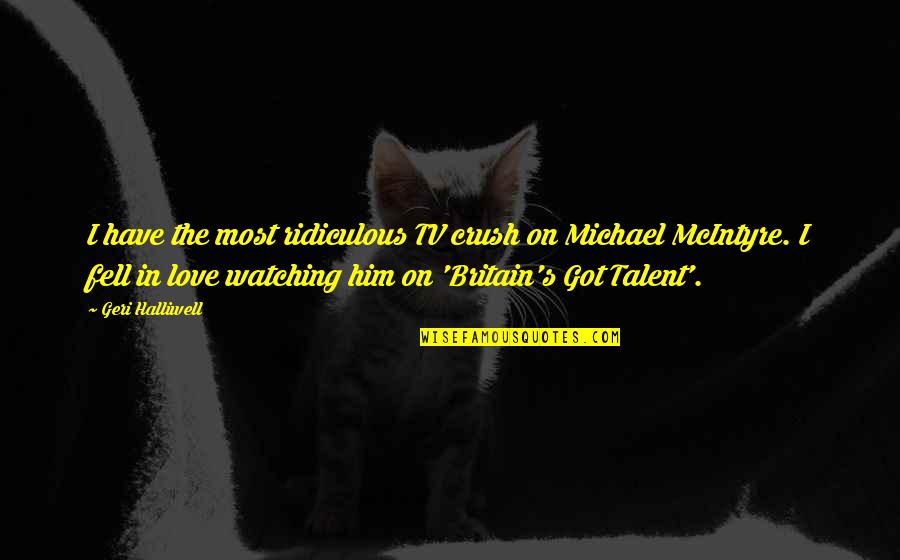 I have the most ridiculous TV crush on Michael McIntyre. I fell in love watching him on 'Britain's Got Talent'. —
Geri Halliwell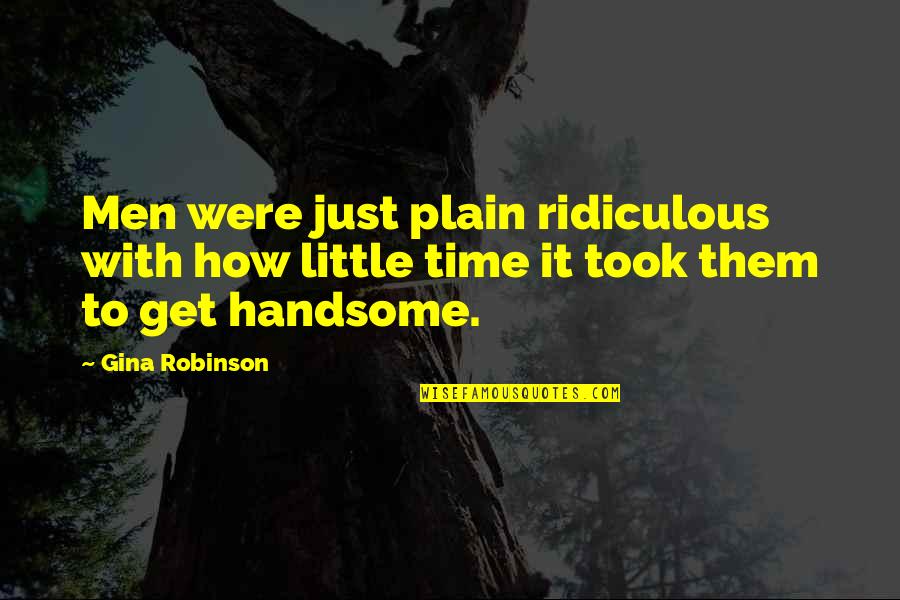 Men were just plain ridiculous with how little time it took them to get handsome. —
Gina Robinson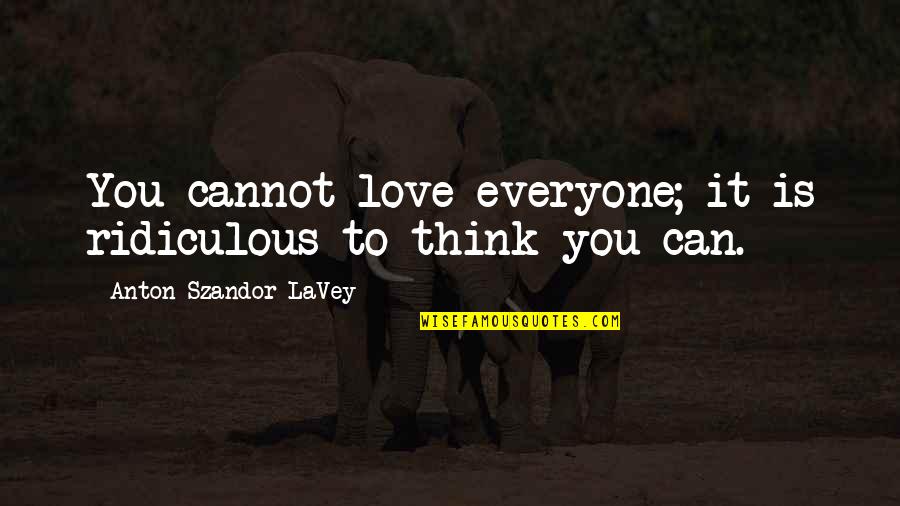 You cannot love everyone; it is ridiculous to think you can. —
Anton Szandor LaVey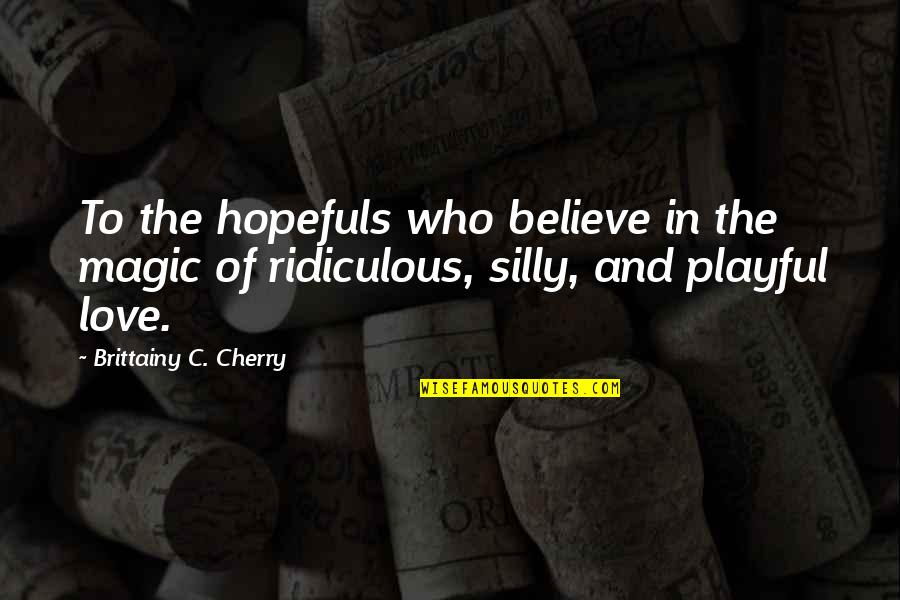 To the hopefuls who believe in the magic of ridiculous, silly, and playful love. —
Brittainy C. Cherry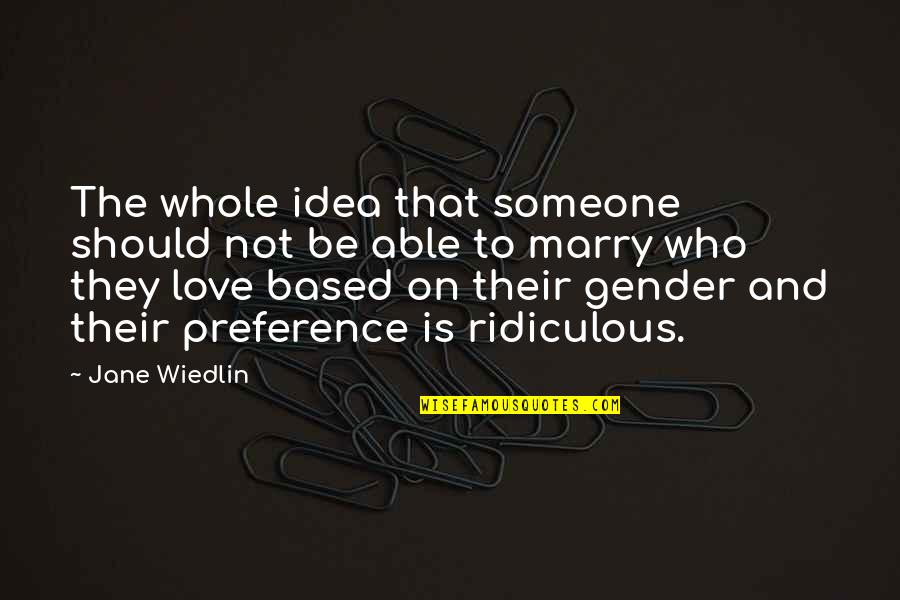 The whole idea that someone should not be able to marry who they love based on their gender and their preference is ridiculous. —
Jane Wiedlin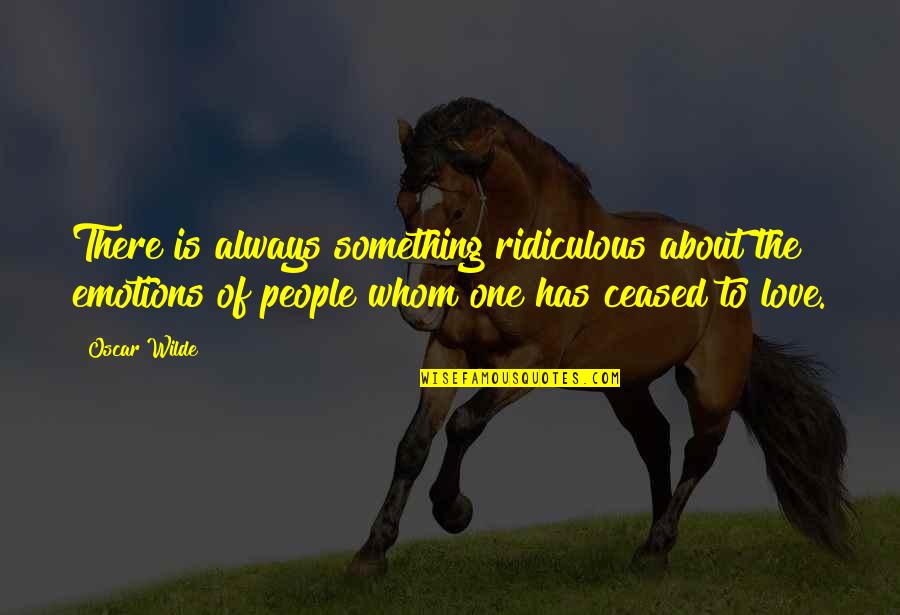 There is always something ridiculous about the emotions of people whom one has ceased to love. —
Oscar Wilde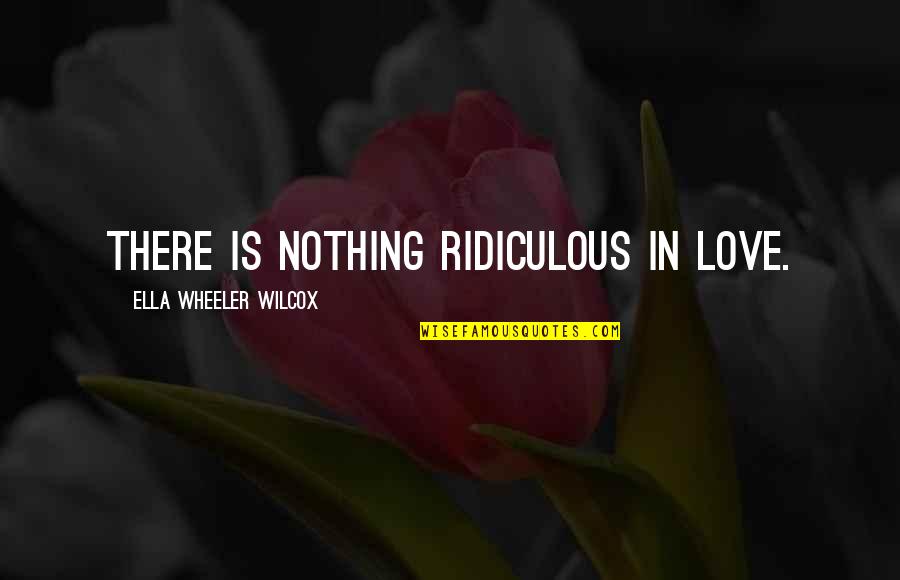 There is nothing ridiculous in love. —
Ella Wheeler Wilcox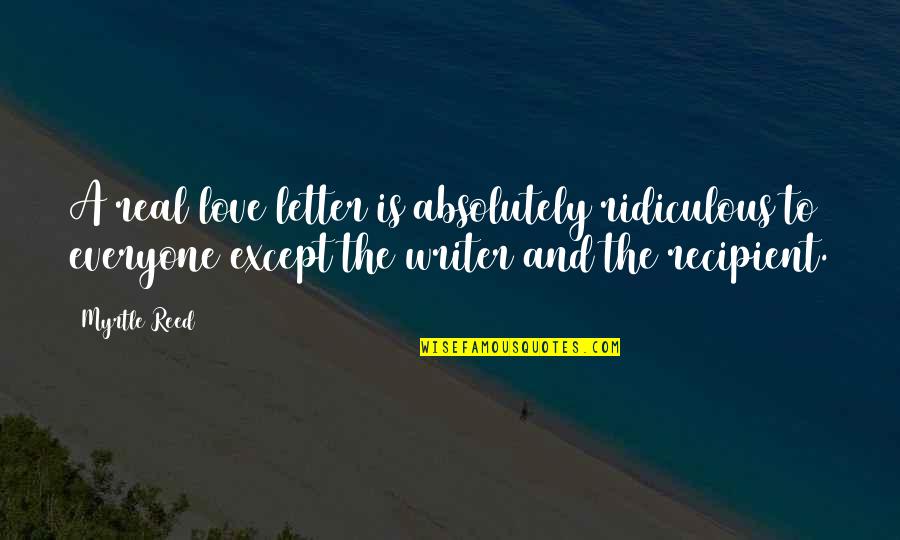 A real love letter is absolutely ridiculous to everyone except the writer and the recipient. —
Myrtle Reed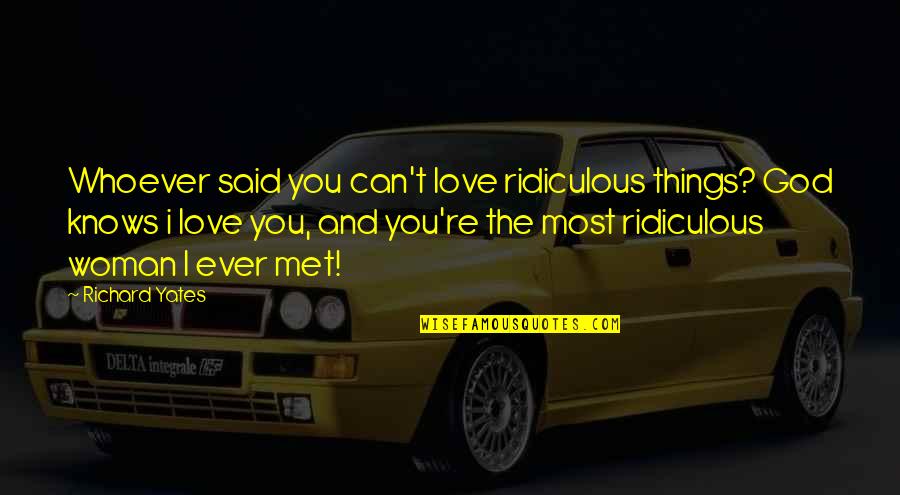 Whoever said you can't love ridiculous things? God knows i love you, and you're the most ridiculous woman I ever met! —
Richard Yates