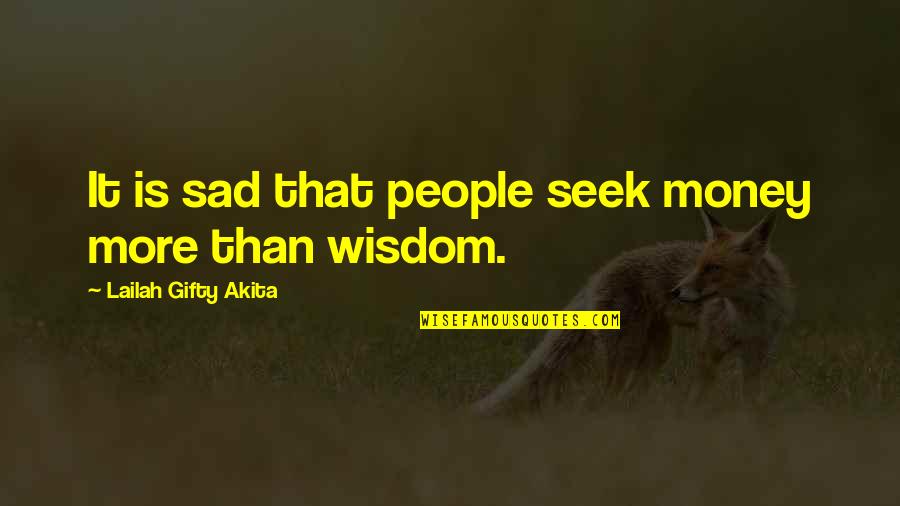 It is sad that people seek money more than wisdom.
—
Lailah Gifty Akita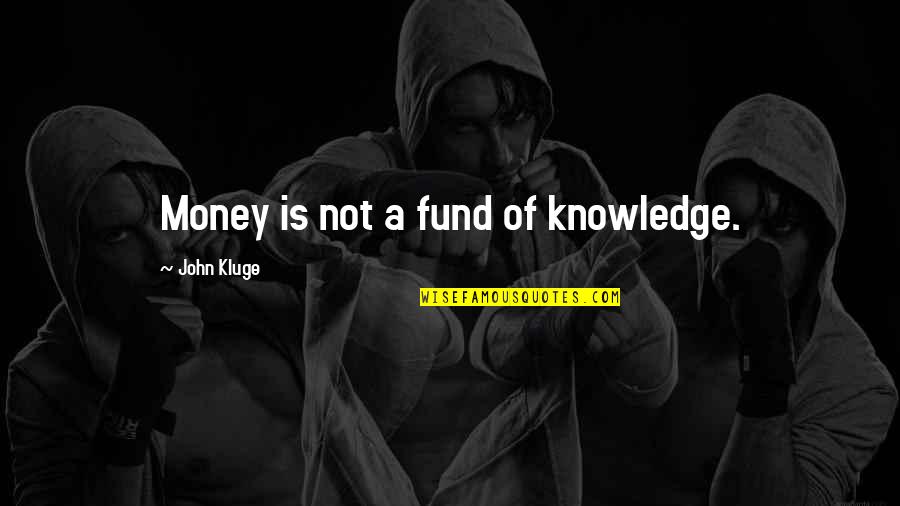 Money is not a fund of knowledge.
—
John Kluge
Add value to yourself by exchanging your time with knowledge
—
Sunday Adelaja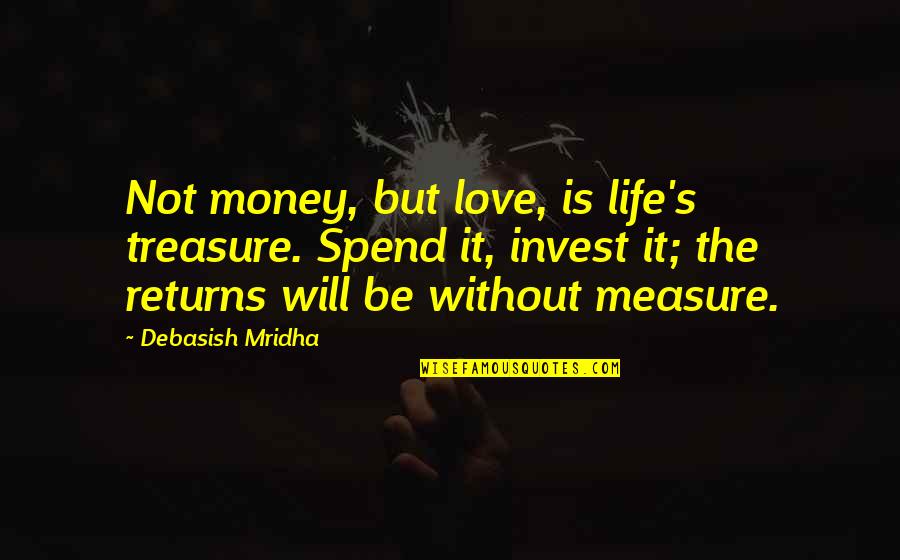 Not money, but love, is life's treasure. Spend it, invest it; the returns will be without measure.
—
Debasish Mridha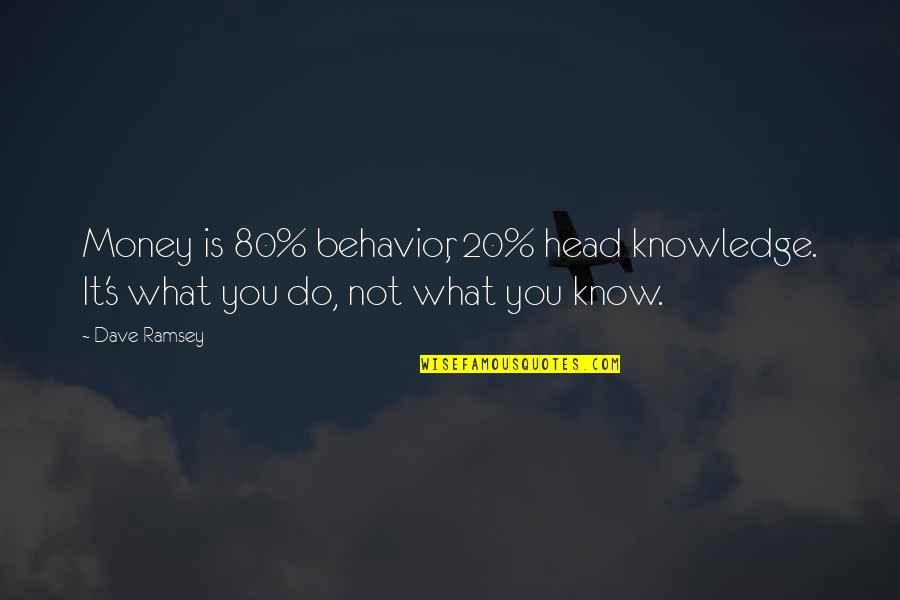 Money is 80% behavior, 20% head knowledge. It's what you do, not what you know.
—
Dave Ramsey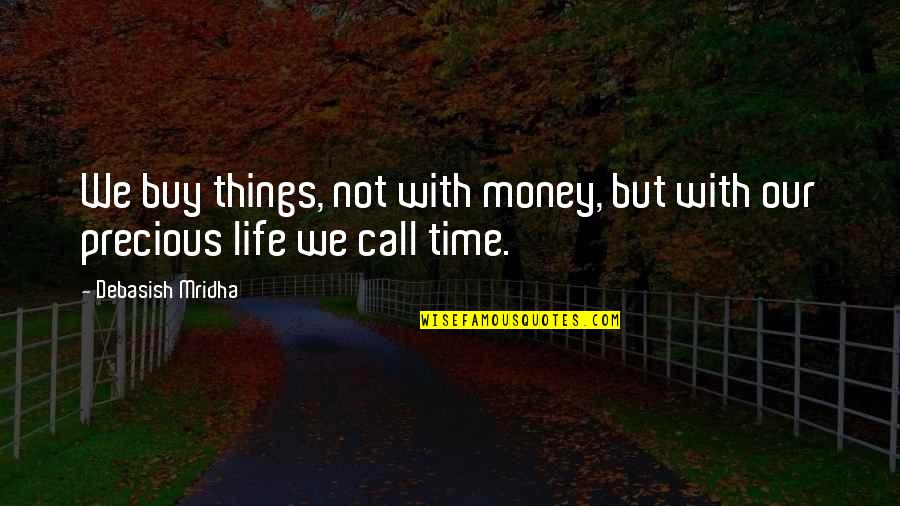 We buy things, not with money, but with our precious life we call time.
—
Debasish Mridha
Your value depends on how much love you gave away, not on how much money you have accumulated.
—
Debasish Mridha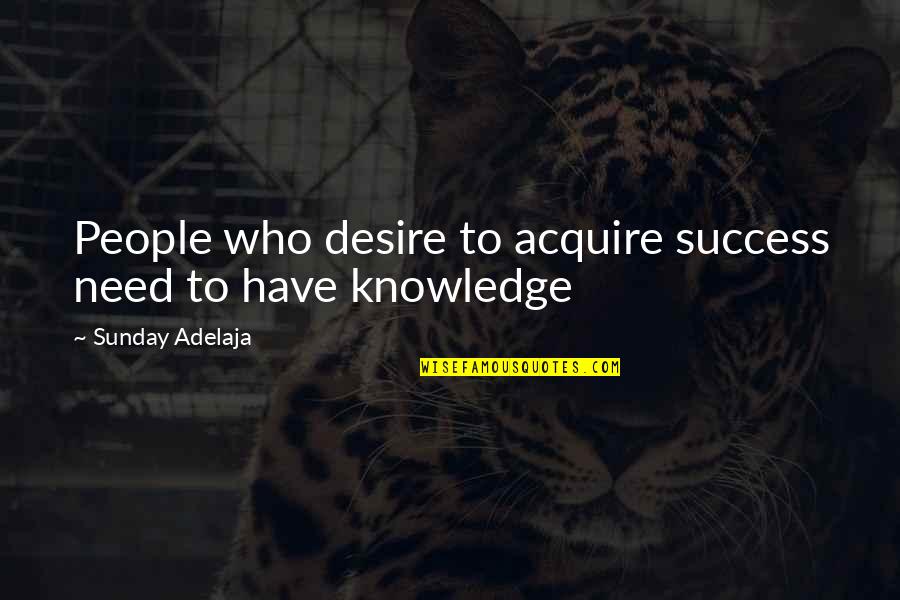 People who desire to acquire success need to have knowledge
—
Sunday Adelaja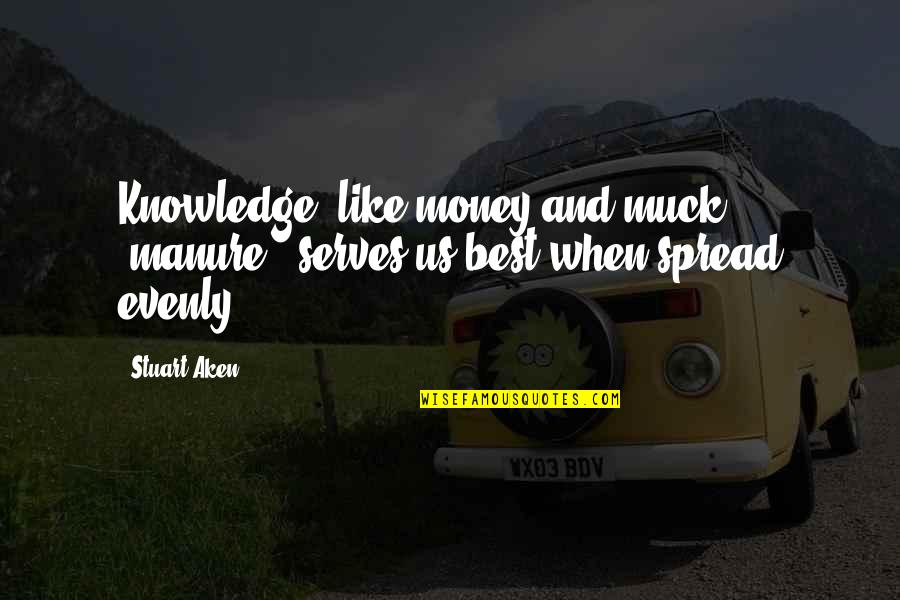 Knowledge, like money and muck (manure), serves us best when spread evenly.
—
Stuart Aken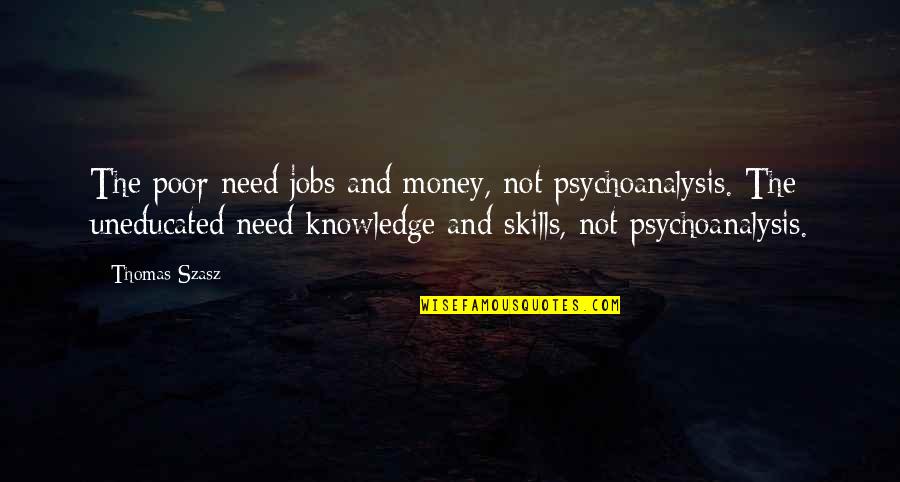 The poor need jobs and money, not psychoanalysis. The uneducated need knowledge and skills, not psychoanalysis.
—
Thomas Szasz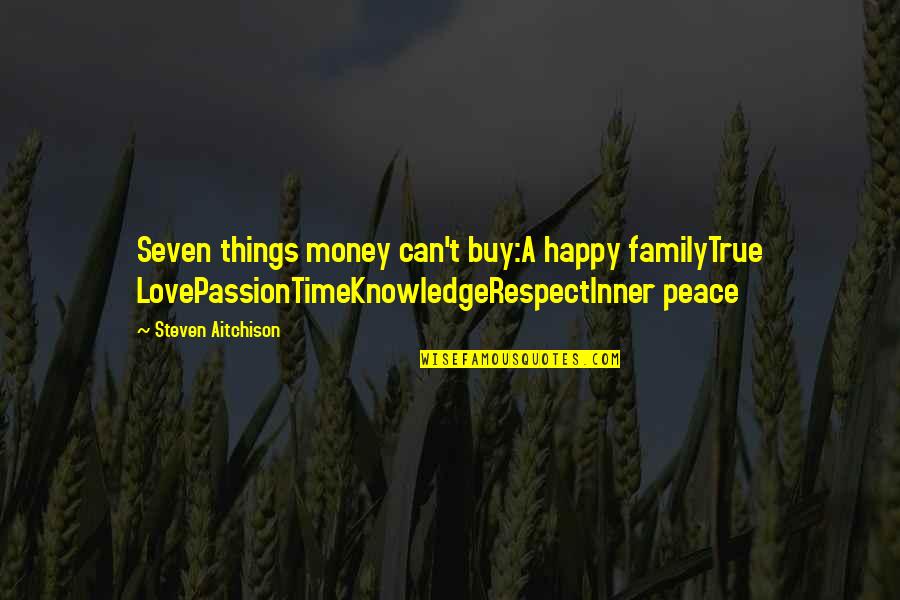 Seven things money can't buy:

A happy family
True Love
Passion
Time
Knowledge
Respect
Inner peace
—
Steven Aitchison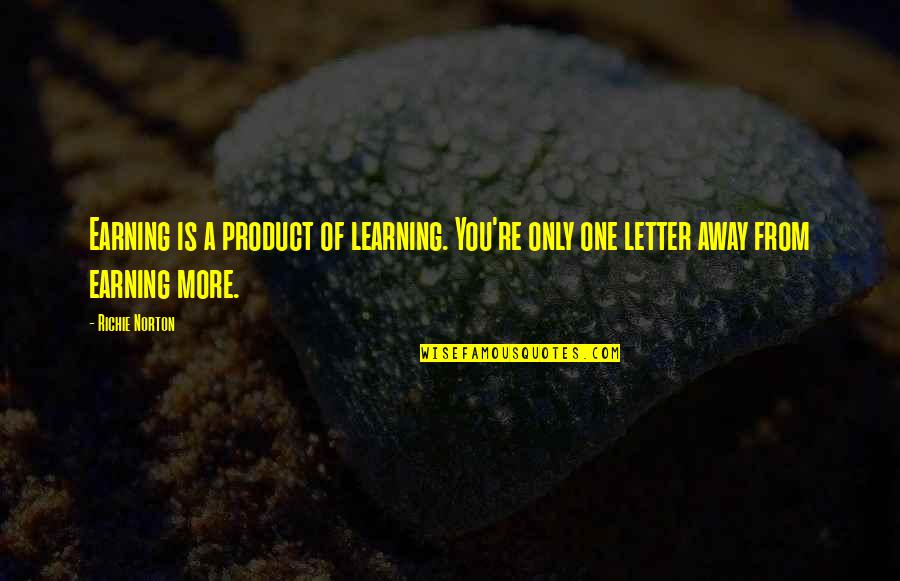 Earning is a product of learning. You're only one letter away from earning more.
—
Richie Norton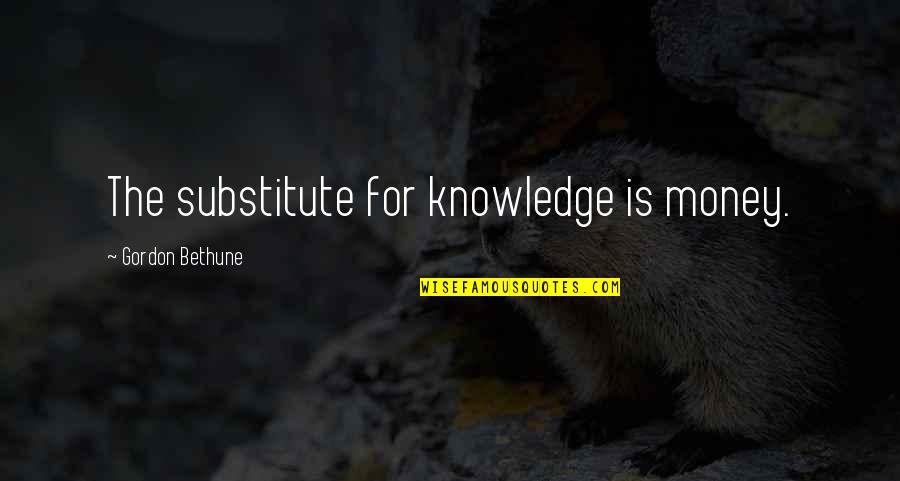 The substitute for knowledge is money.
—
Gordon Bethune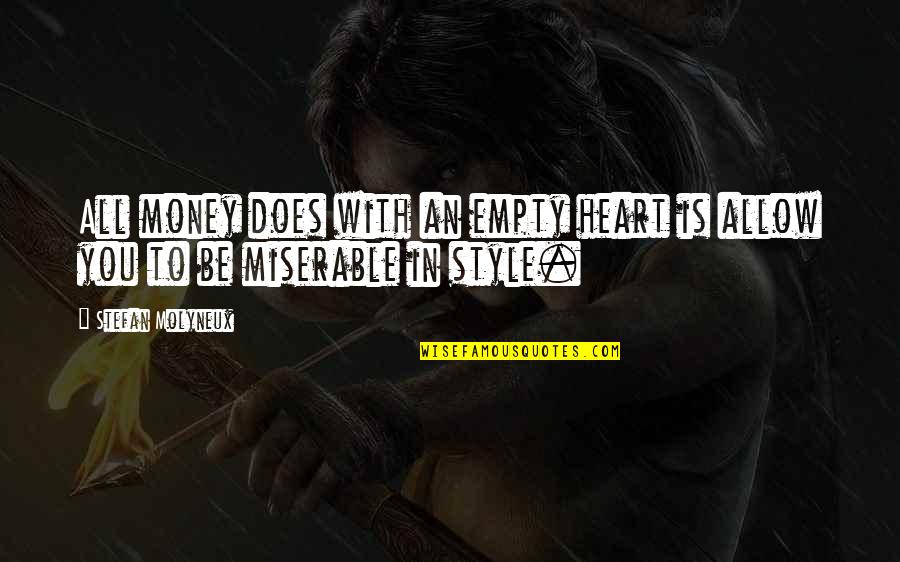 All money does with an empty heart is allow you to be miserable in style.
—
Stefan Molyneux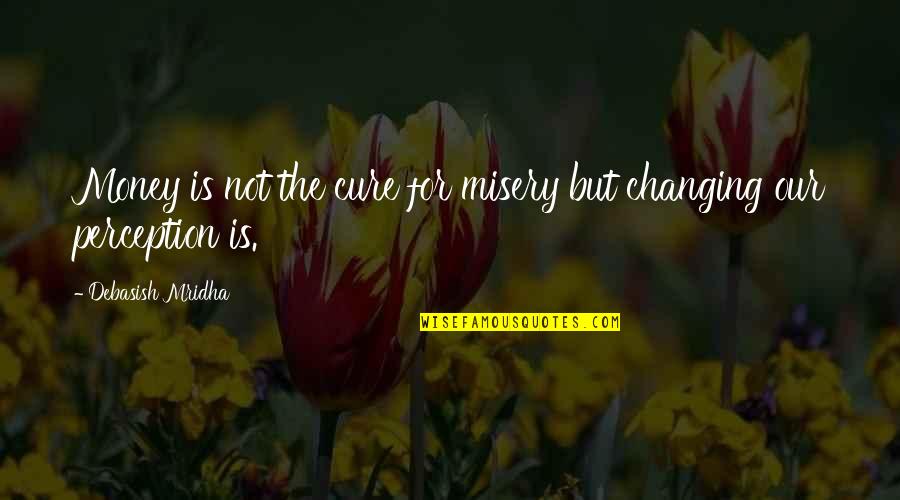 Money is not the cure for misery but changing our perception is. —
Debasish Mridha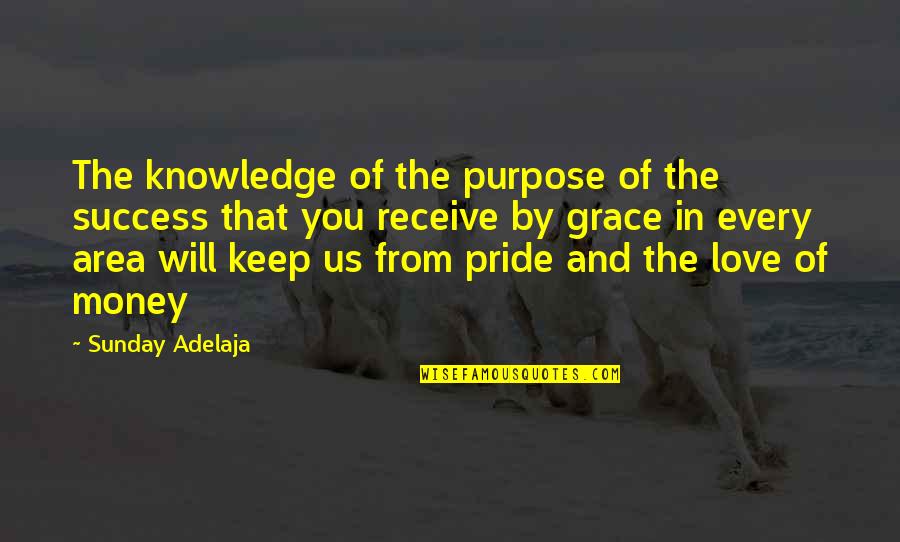 The knowledge of the purpose of the success that you receive by grace in every area will keep us from pride and the love of money —
Sunday Adelaja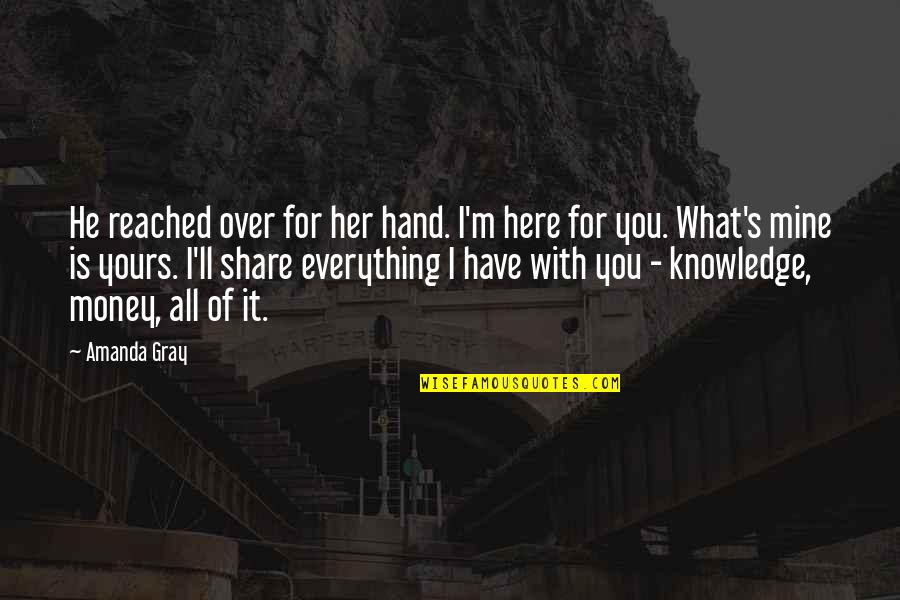 He reached over for her hand. I'm here for you. What's mine is yours. I'll share everything I have with you - knowledge, money, all of it. —
Amanda Gray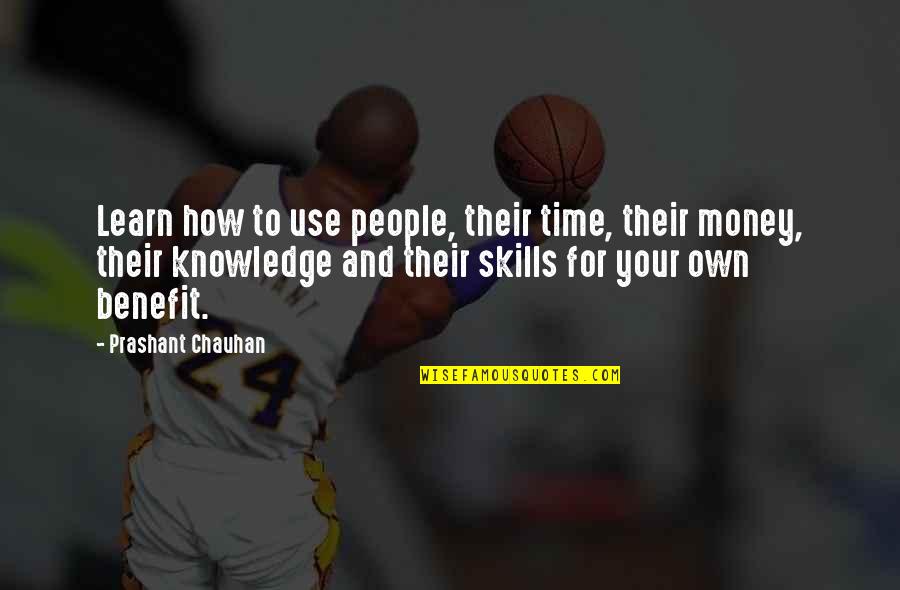 Learn how to use people, their time, their money, their knowledge and their skills for your own benefit. —
Prashant Chauhan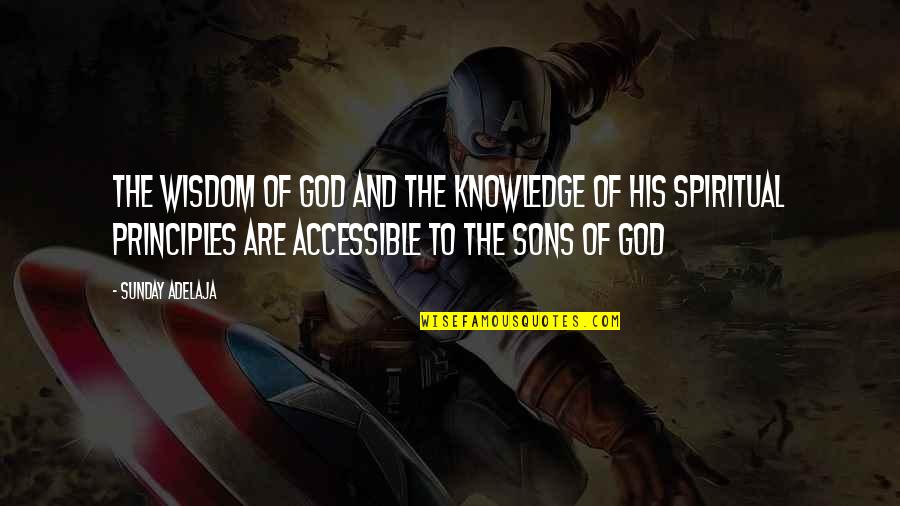 The wisdom of God and the knowledge of His spiritual principles are accessible to the sons of God —
Sunday Adelaja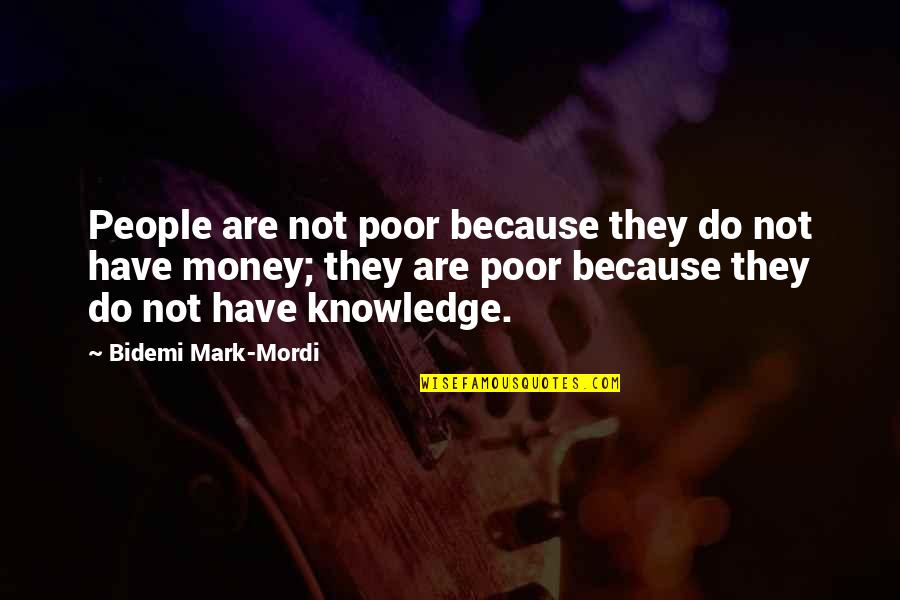 People are not poor because they do not have money; they are poor because they do not have knowledge. —
Bidemi Mark-Mordi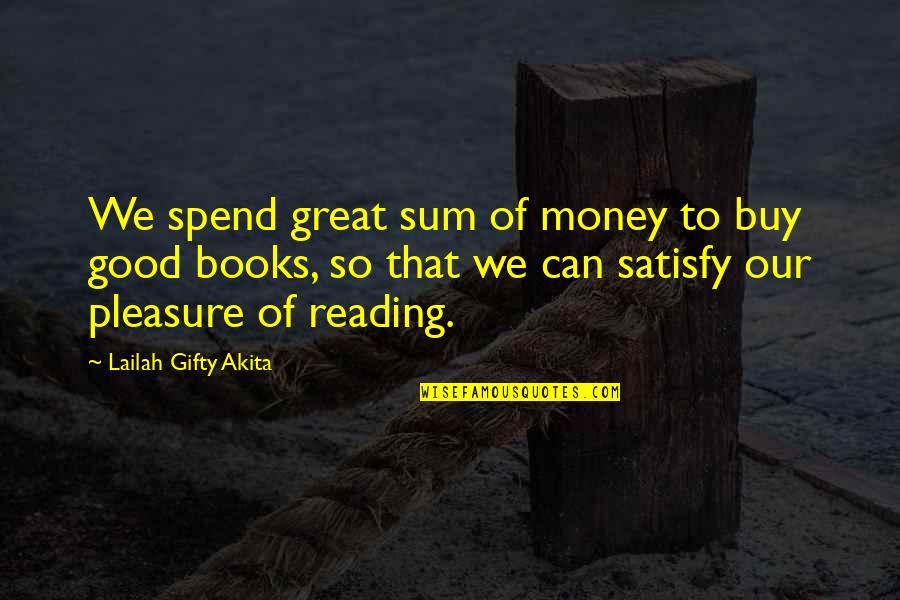 We spend great sum of money to buy good books, so that we can satisfy our pleasure of reading. —
Lailah Gifty Akita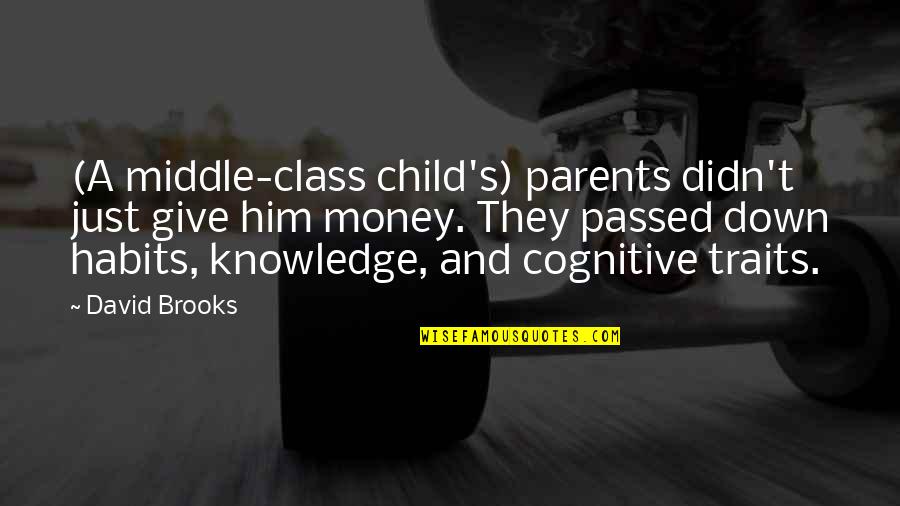 (A middle-class child's) parents didn't just give him money. They passed down habits, knowledge, and cognitive traits. —
David Brooks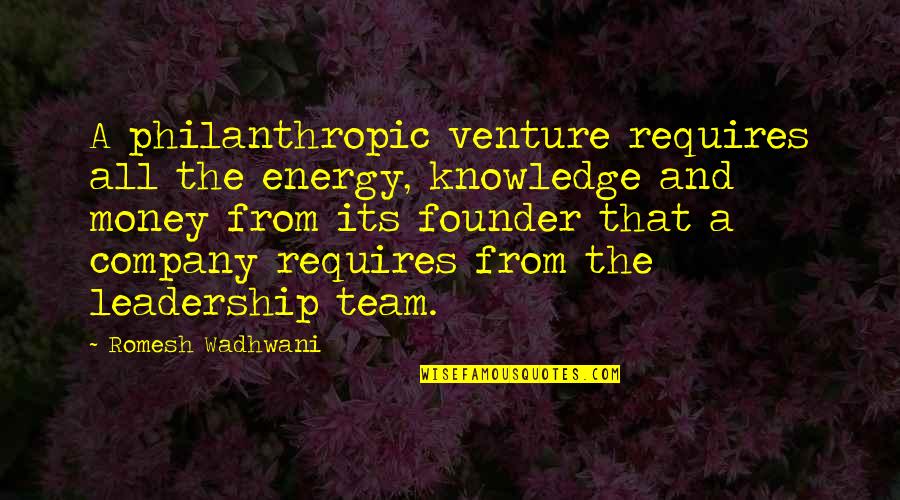 A philanthropic venture requires all the energy, knowledge and money from its founder that a company requires from the leadership team. —
Romesh Wadhwani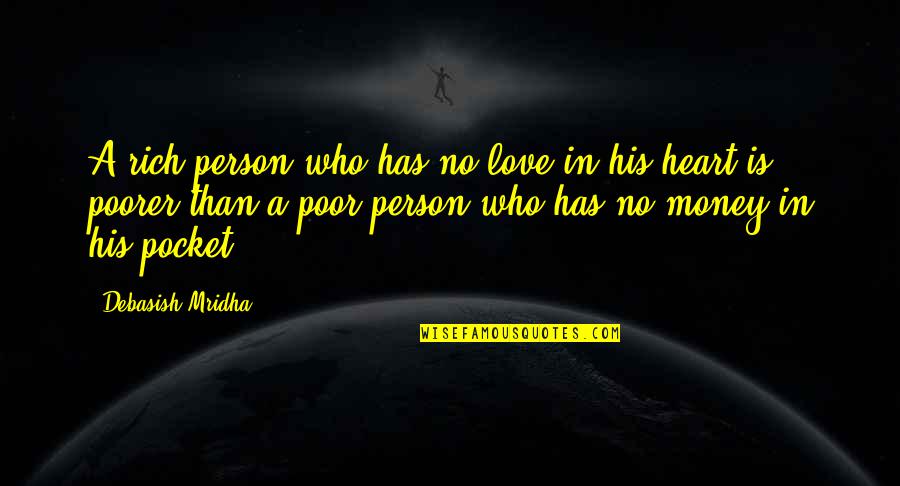 A rich person who has no love in his heart is poorer than a poor person who has no money in his pocket. —
Debasish Mridha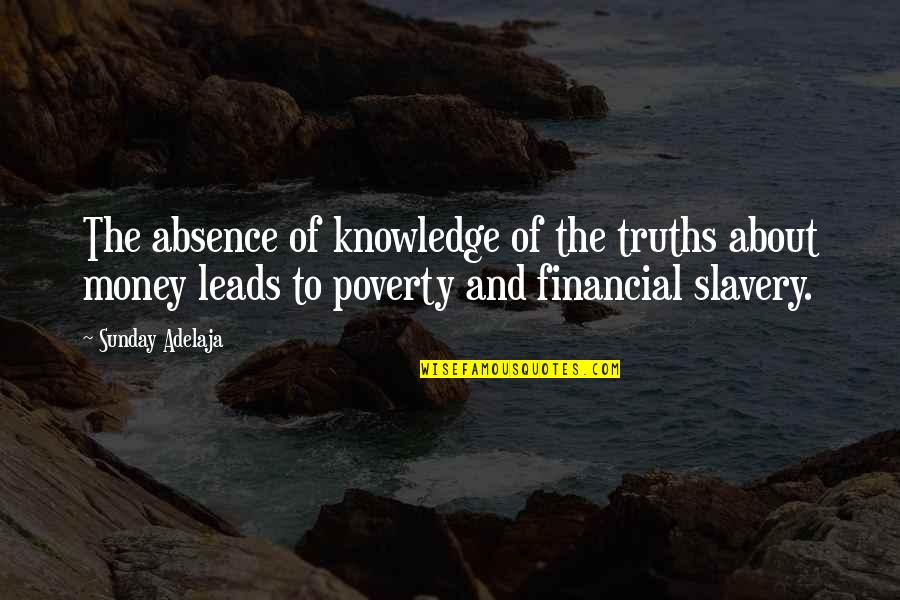 The absence of knowledge of the truths about money leads to poverty and financial slavery. —
Sunday Adelaja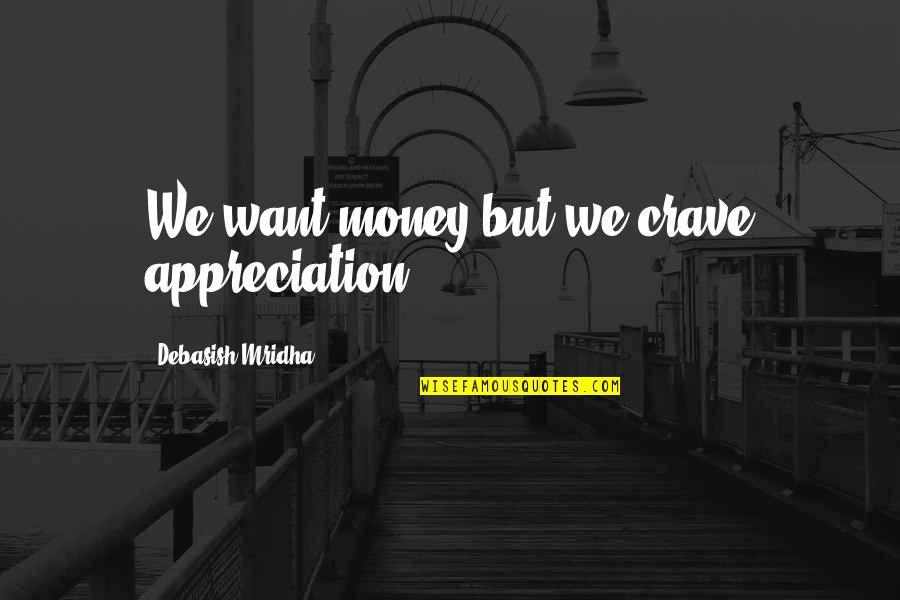 We want money but we crave appreciation. —
Debasish Mridha
They used to say that knowledge is power. I used to think so, but I know now they mean money. —
Lord Byron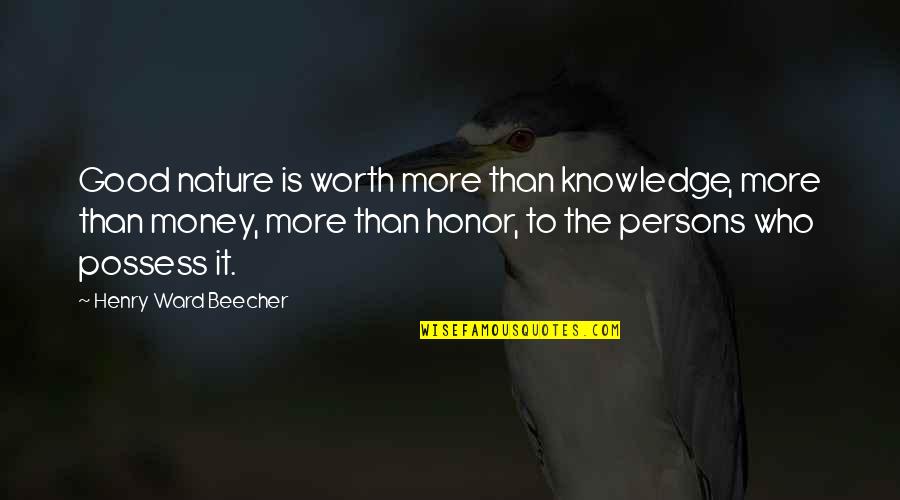 Good nature is worth more than knowledge, more than money, more than honor, to the persons who possess it. —
Henry Ward Beecher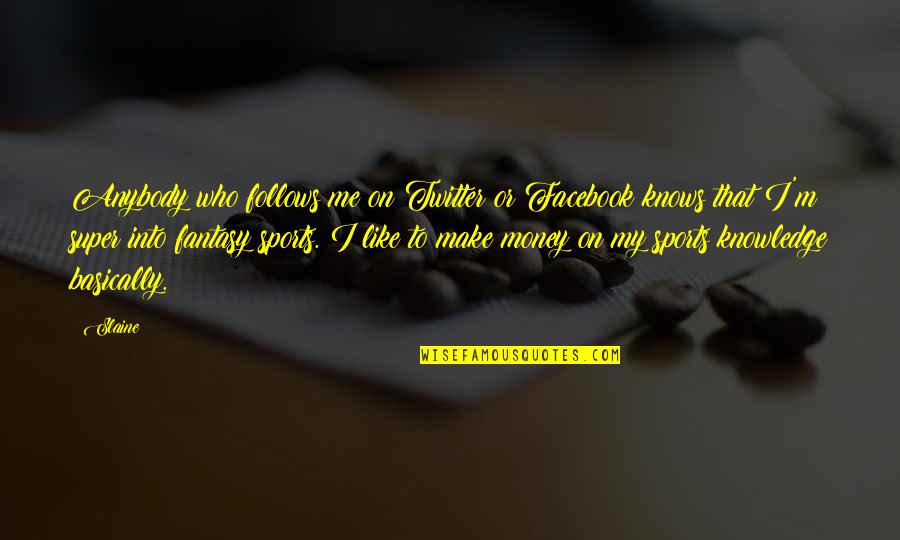 Anybody who follows me on Twitter or Facebook knows that I'm super into fantasy sports. I like to make money on my sports knowledge basically. —
Slaine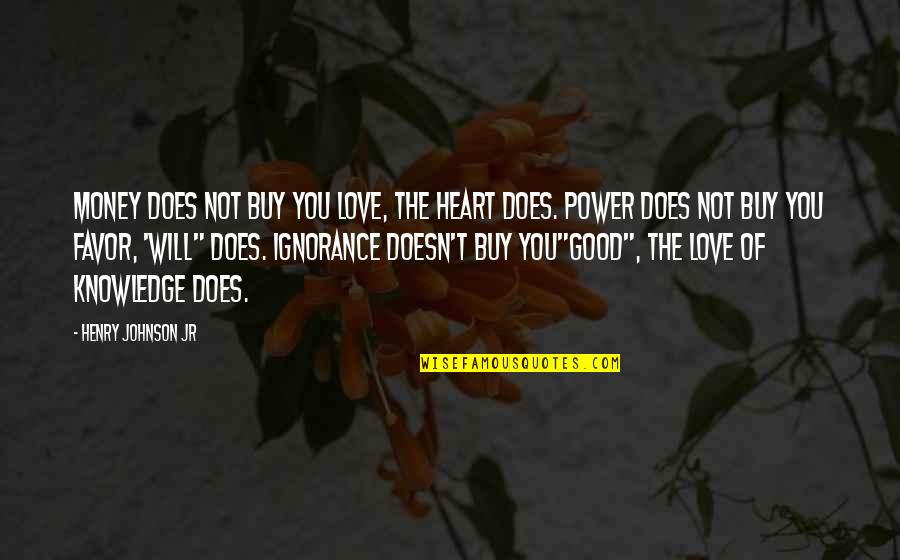 Money does not buy you love, the heart does. Power does not buy you favor, 'WILL" does. Ignorance doesn't buy you"GOOD", the love of knowledge does. —
Henry Johnson Jr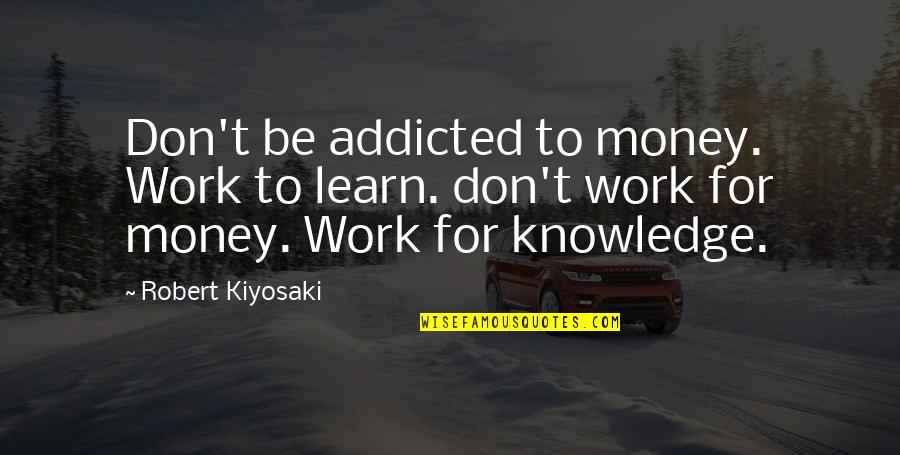 Don't be addicted to money. Work to learn. don't work for money. Work for knowledge. —
Robert Kiyosaki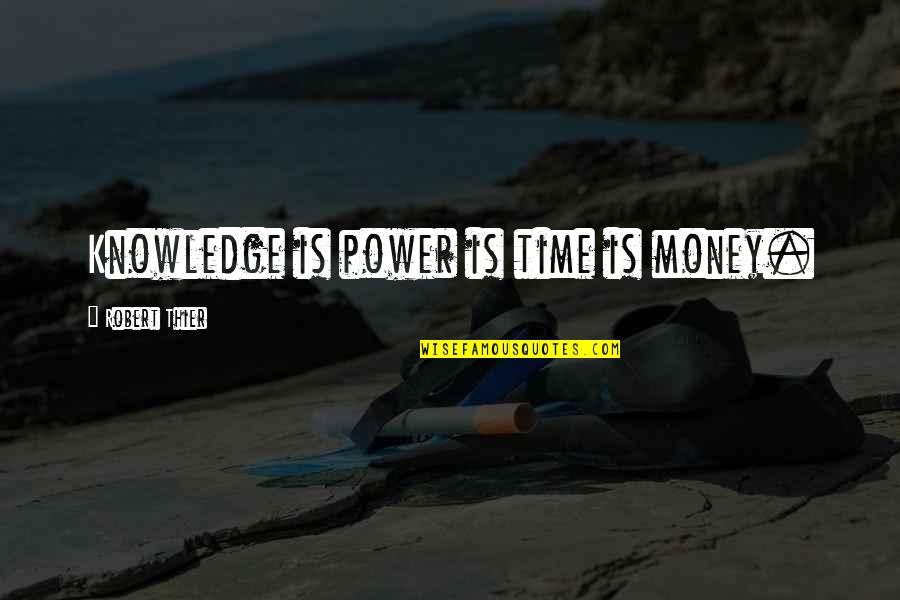 Knowledge is power is time is money. —
Robert Thier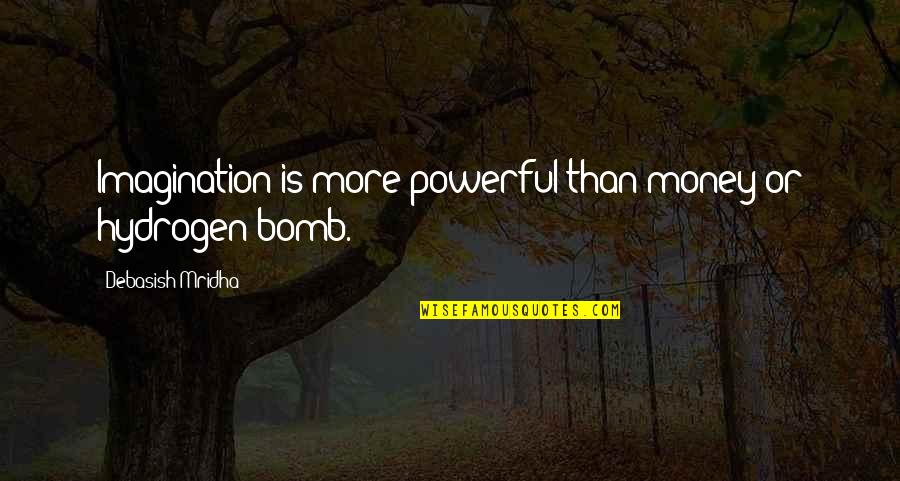 Imagination is more powerful than money or hydrogen bomb. —
Debasish Mridha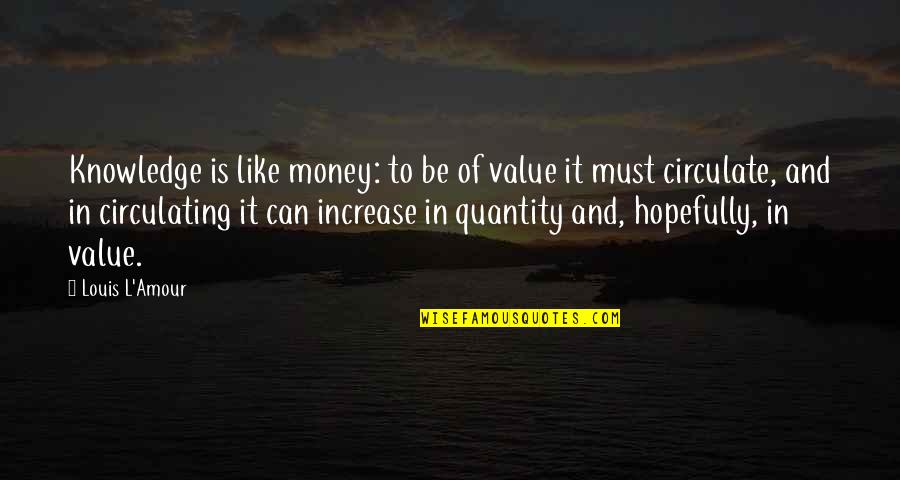 Knowledge is like money: to be of value it must circulate, and in circulating it can increase in quantity and, hopefully, in value. —
Louis L'Amour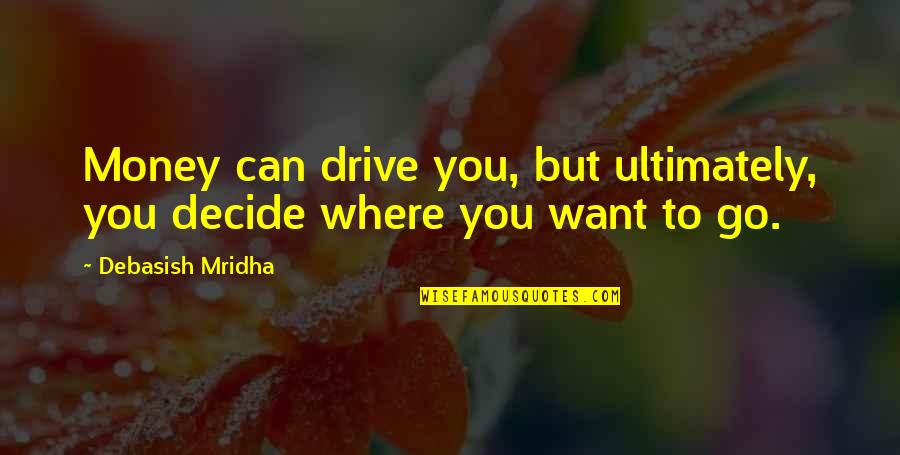 Money can drive you, but ultimately, you decide where you want to go. —
Debasish Mridha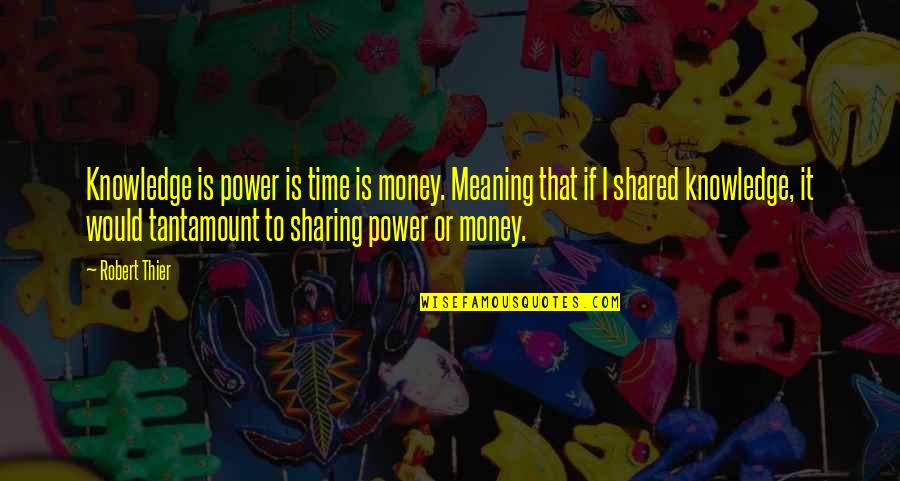 Knowledge is power is time is money. Meaning that if I shared knowledge, it would tantamount to sharing power or money. —
Robert Thier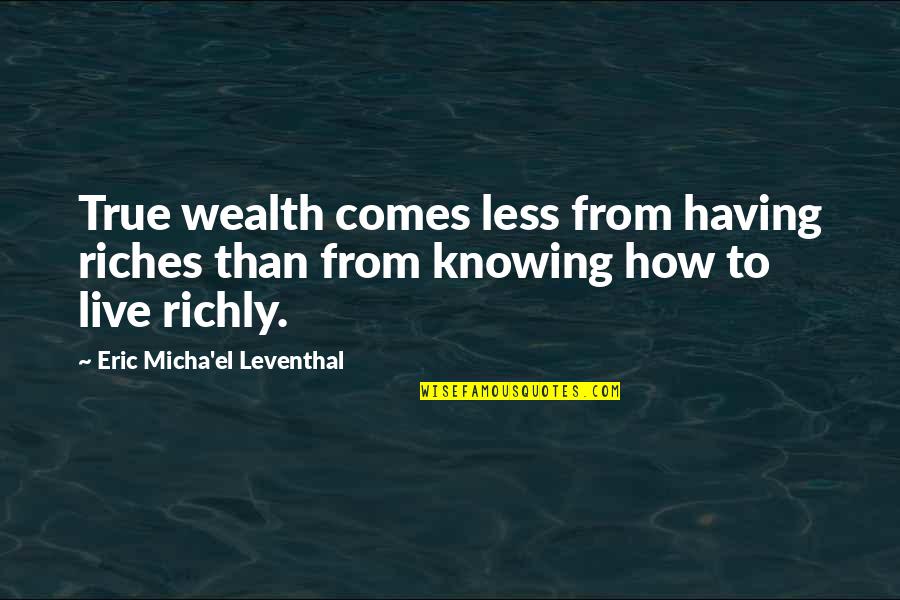 True wealth comes less from having riches than from knowing how to live richly. —
Eric Micha'el Leventhal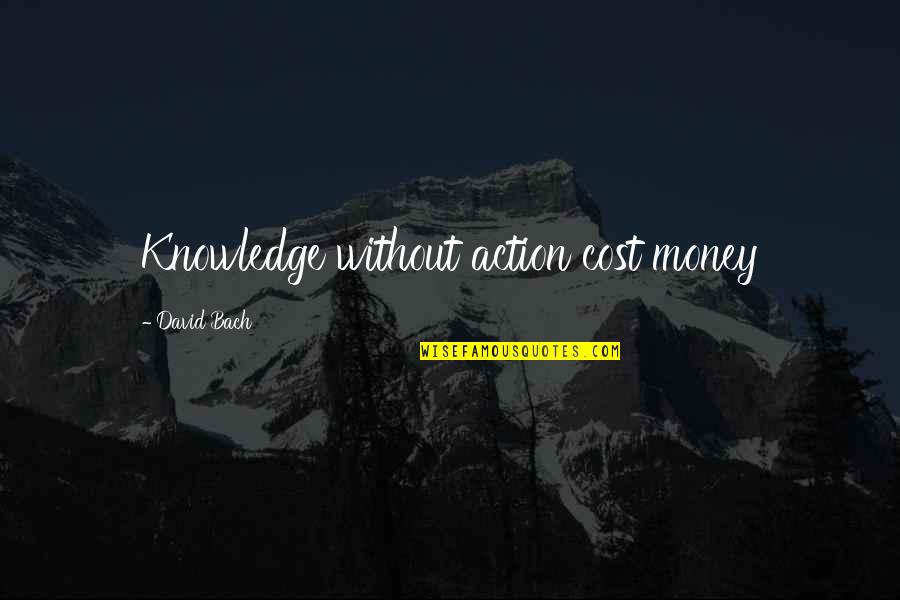 Knowledge without action cost money —
David Bach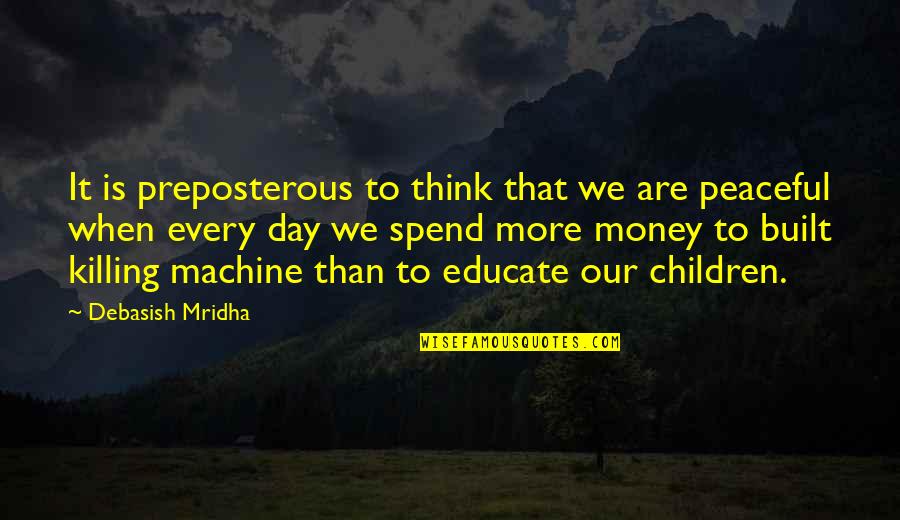 It is preposterous to think that we are peaceful when every day we spend more money to built killing machine than to educate our children. —
Debasish Mridha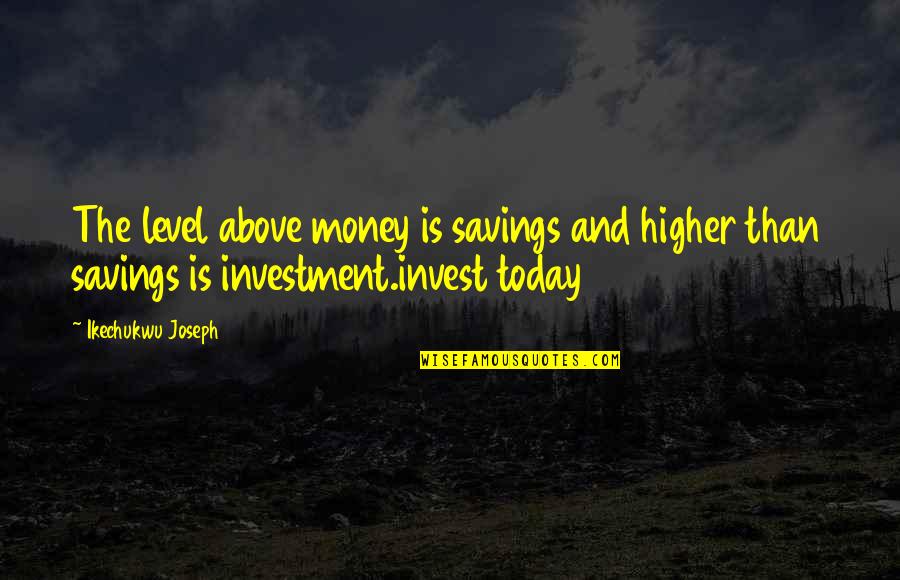 The level above money is savings and higher than savings is investment.invest today —
Ikechukwu Joseph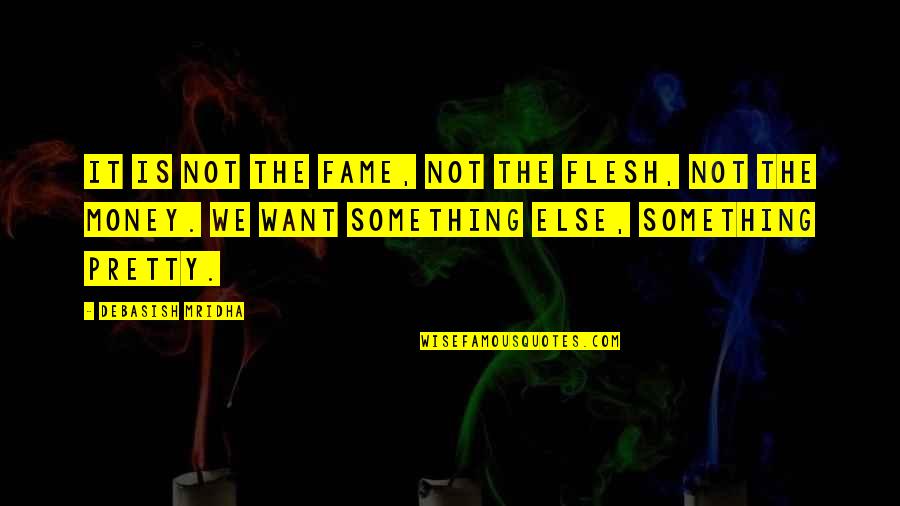 It is not the fame, not the flesh, not the money. We want something else, something pretty. —
Debasish Mridha
Technology requires knowledge and expertise more than it requires money. —
Jonathan Raymond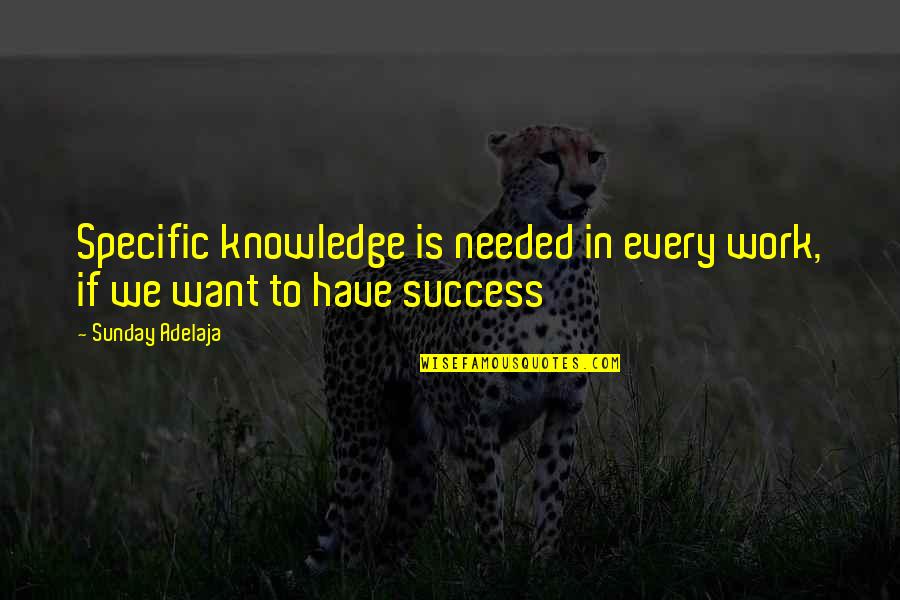 Specific knowledge is needed in every work, if we want to have success —
Sunday Adelaja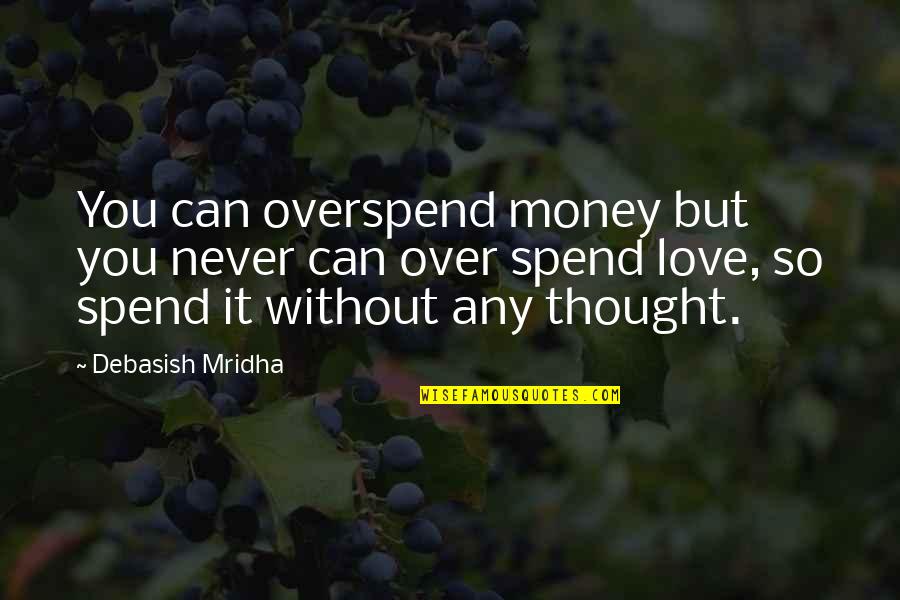 You can overspend money but you never can over spend love, so spend it without any thought. —
Debasish Mridha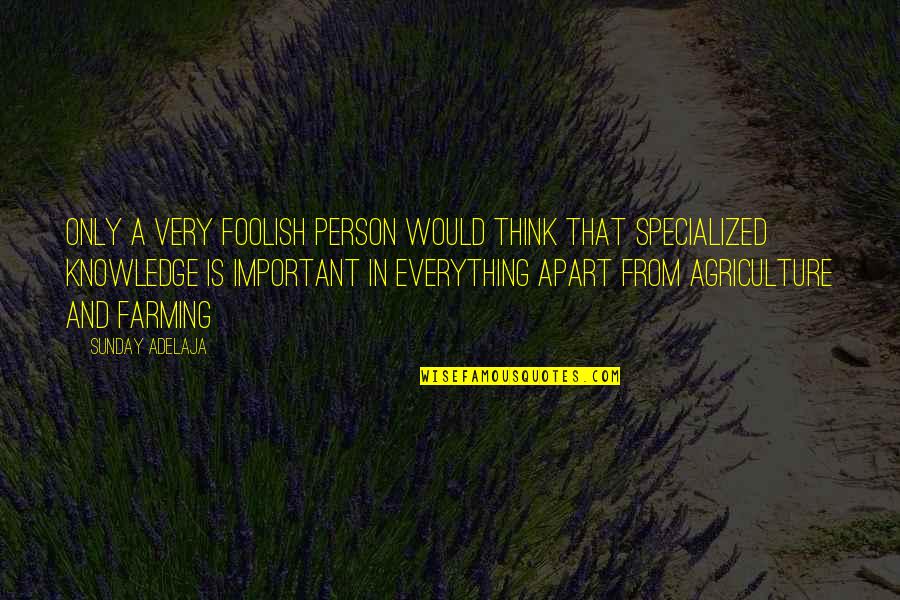 Only a very foolish person would think that specialized knowledge is important in everything apart from agriculture and farming —
Sunday Adelaja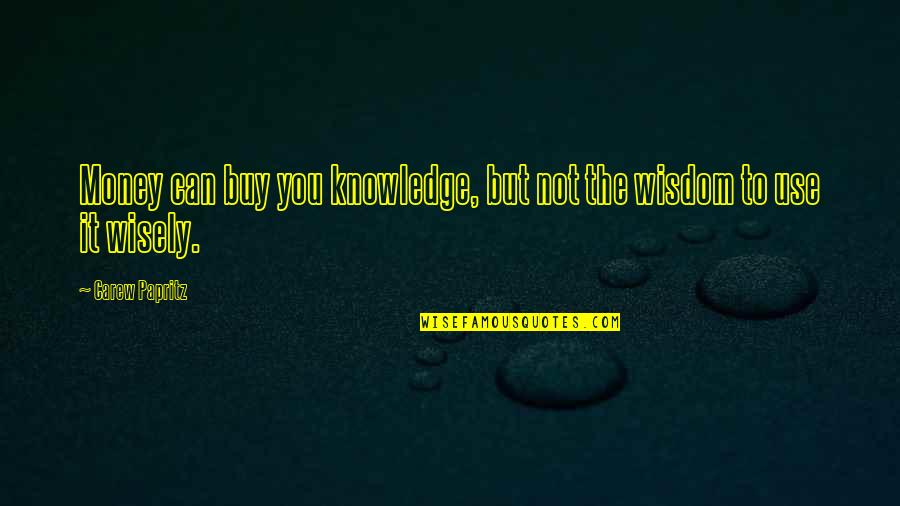 Money can buy you knowledge, but not the wisdom to use it wisely. —
Carew Papritz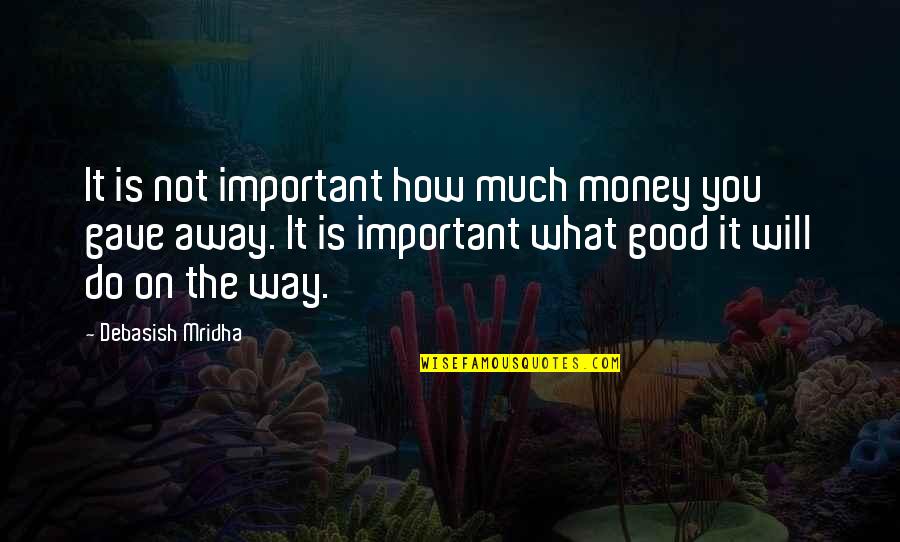 It is not important how much money you gave away. It is important what good it will do on the way. —
Debasish Mridha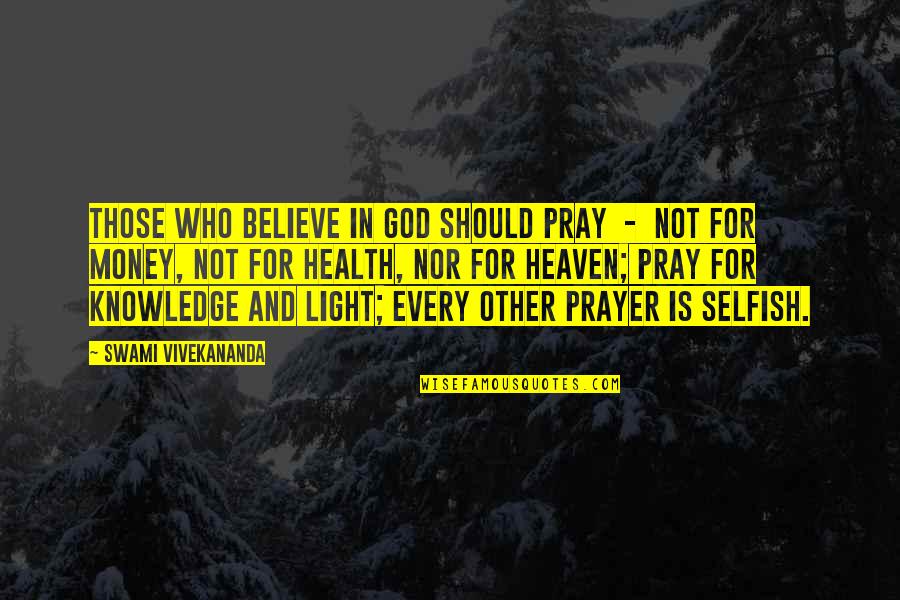 those who believe in God should pray - not for money, not for health, nor for heaven; pray for knowledge and light; every other prayer is selfish. —
Swami Vivekananda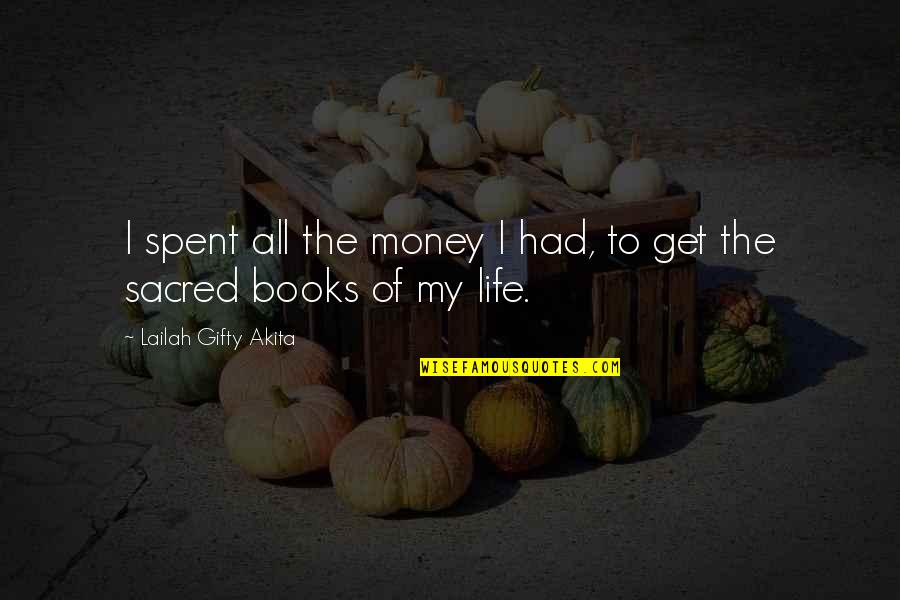 I spent all the money I had, to get the sacred books of my life. —
Lailah Gifty Akita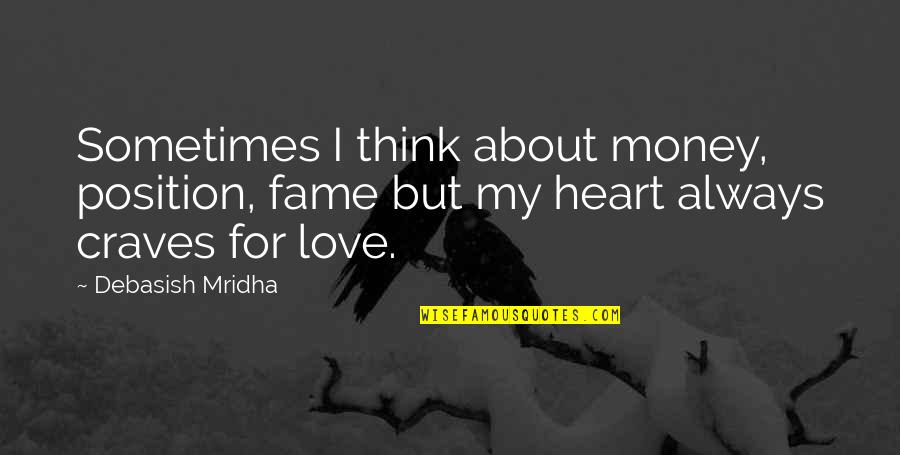 Sometimes I think about money, position, fame but my heart always craves for love. —
Debasish Mridha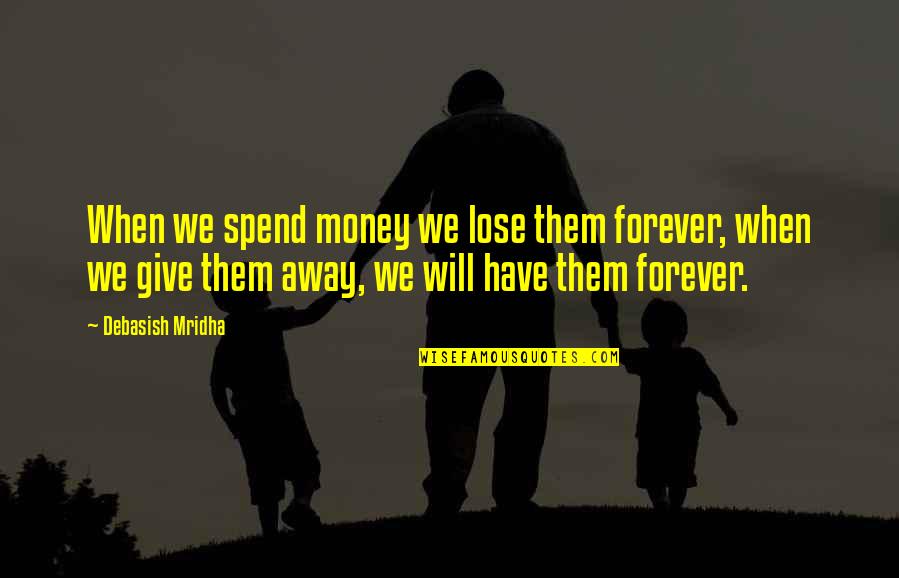 When we spend money we lose them forever, when we give them away, we will have them forever. —
Debasish Mridha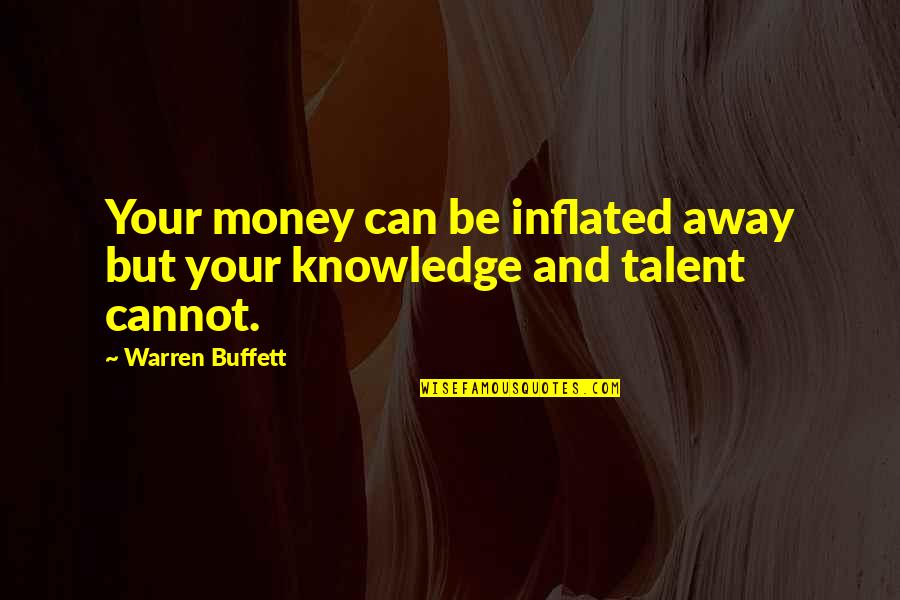 Your money can be inflated away but your knowledge and talent cannot. —
Warren Buffett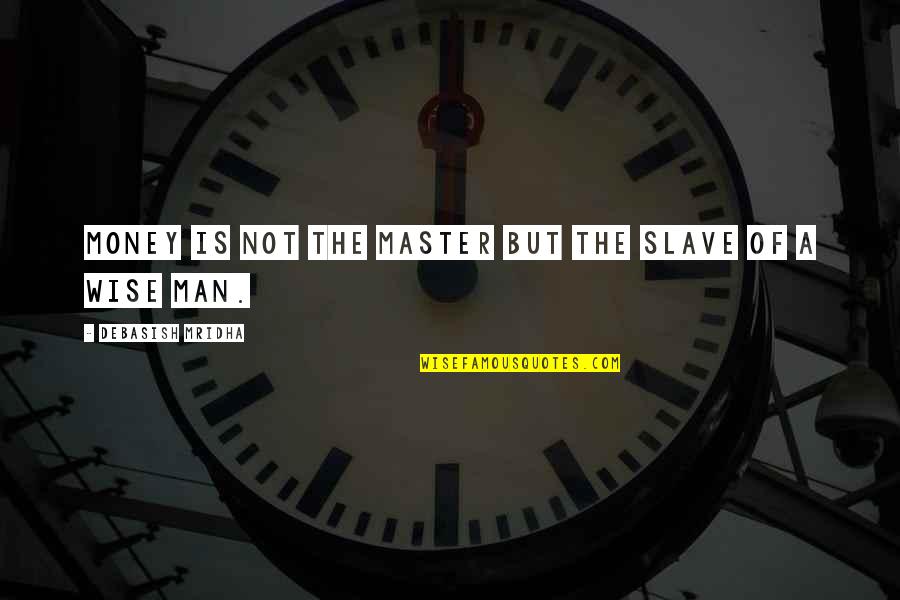 Money is not the master but the slave of a wise man. —
Debasish Mridha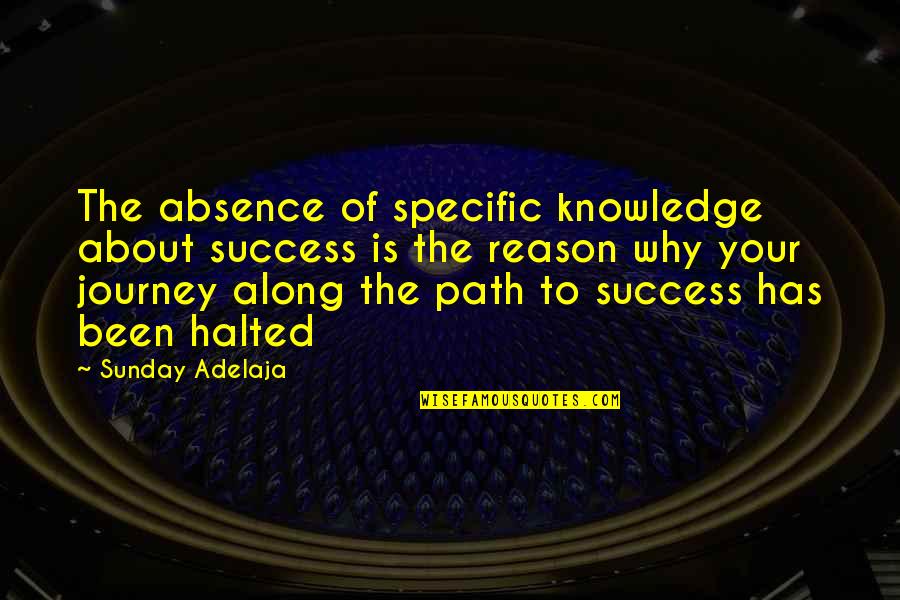 The absence of specific knowledge about success is the reason why your journey along the path to success has been halted —
Sunday Adelaja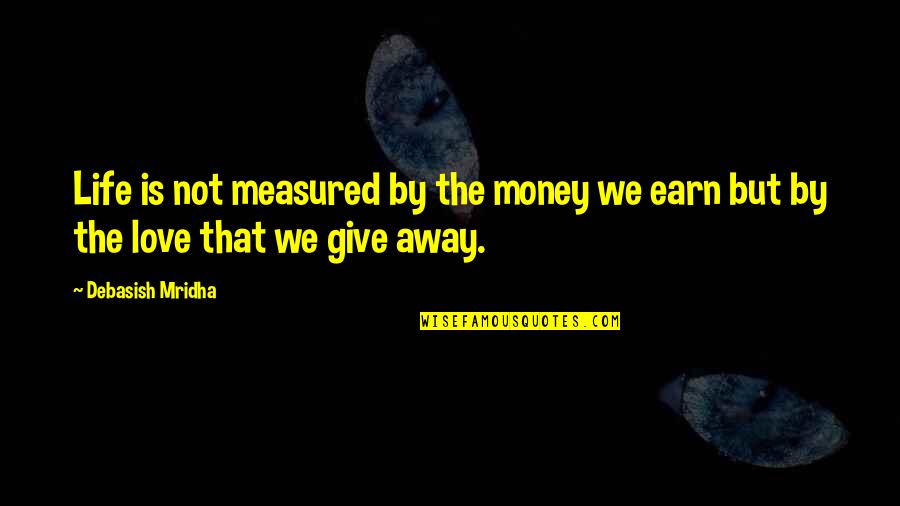 Life is not measured by the money we earn but by the love that we give away. —
Debasish Mridha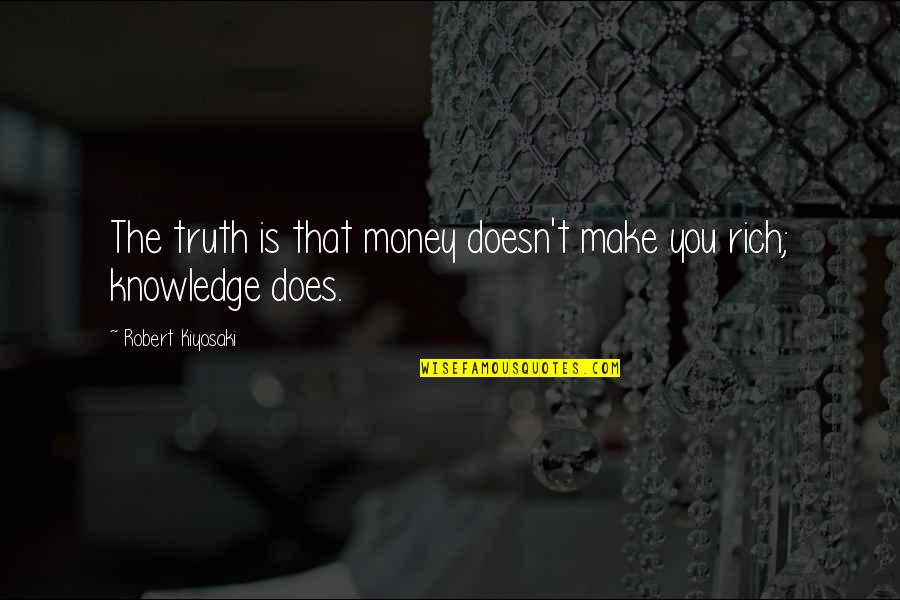 The truth is that money doesn't make you rich; knowledge does. —
Robert Kiyosaki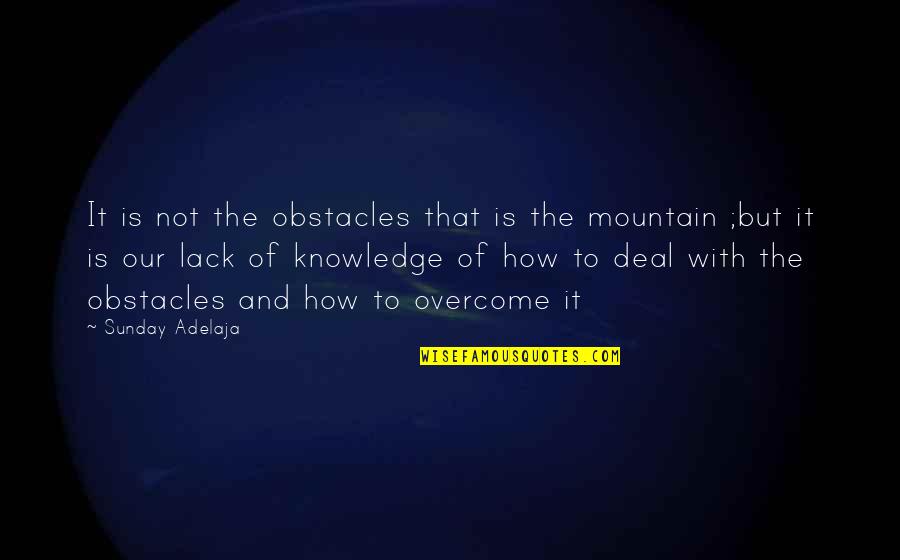 It is not the obstacles that is the mountain ;but it is our lack of knowledge of how to deal with the obstacles and how to overcome it —
Sunday Adelaja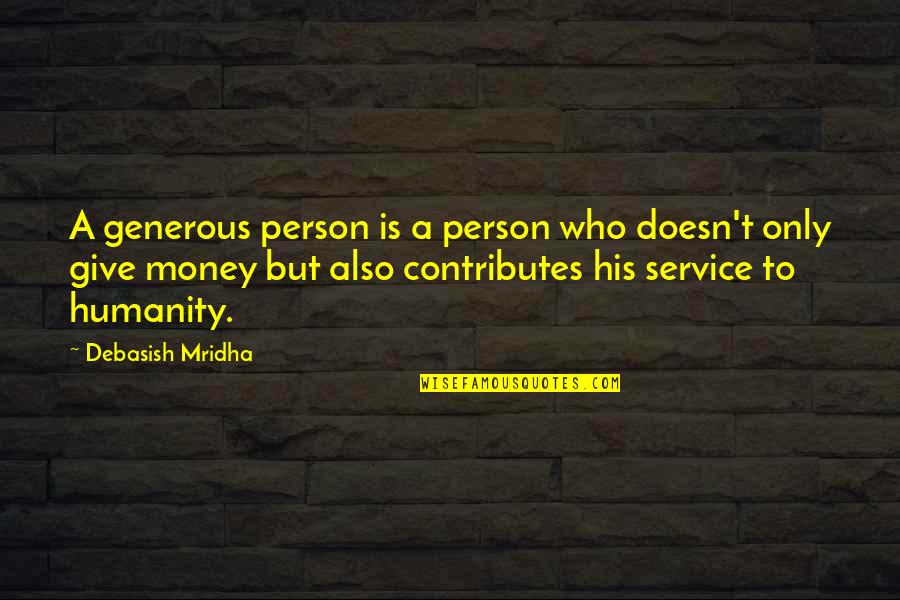 A generous person is a person who doesn't only give money but also contributes his service to humanity. —
Debasish Mridha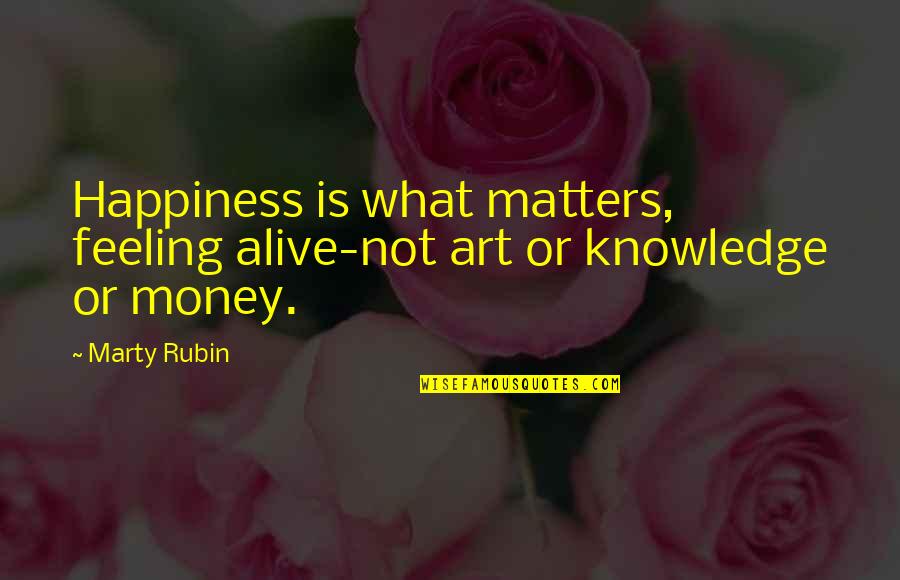 Happiness is what matters, feeling alive-not art or knowledge or money. —
Marty Rubin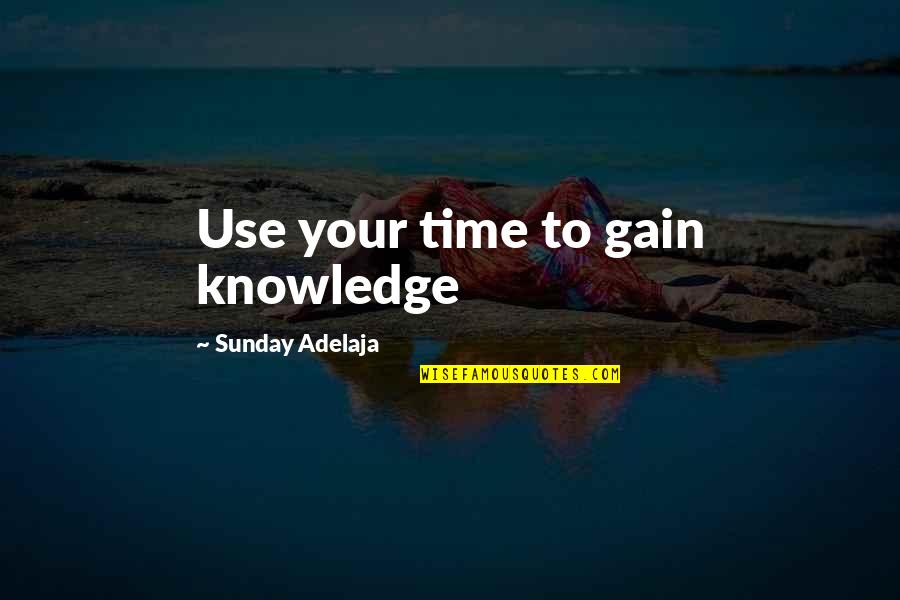 Use your time to gain knowledge —
Sunday Adelaja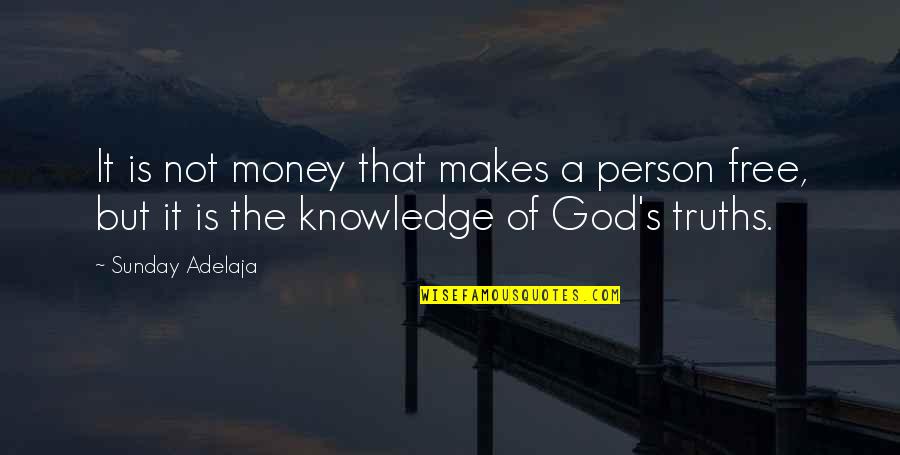 It is not money that makes a person free, but it is the knowledge of God's truths. —
Sunday Adelaja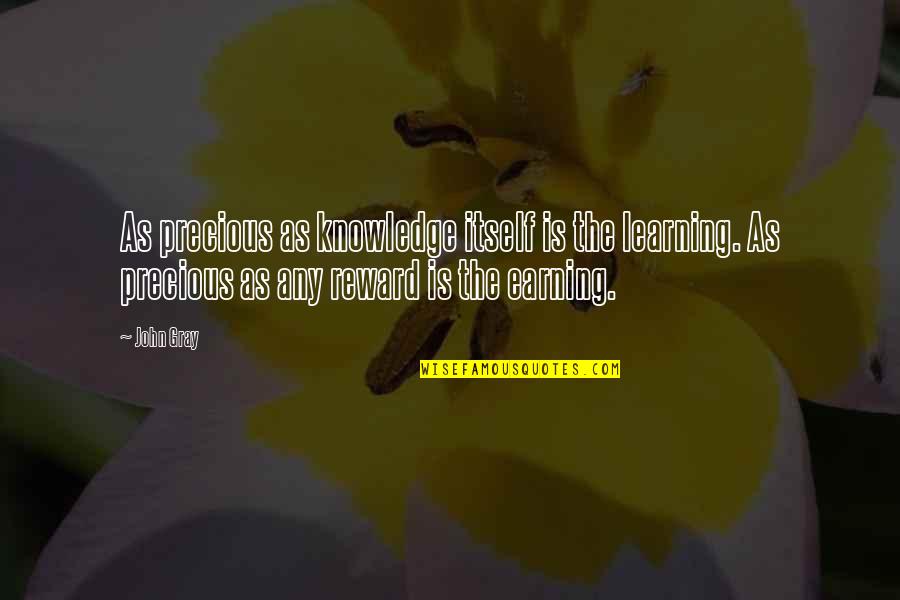 As precious as knowledge itself is the learning. As precious as any reward is the earning. —
John Gray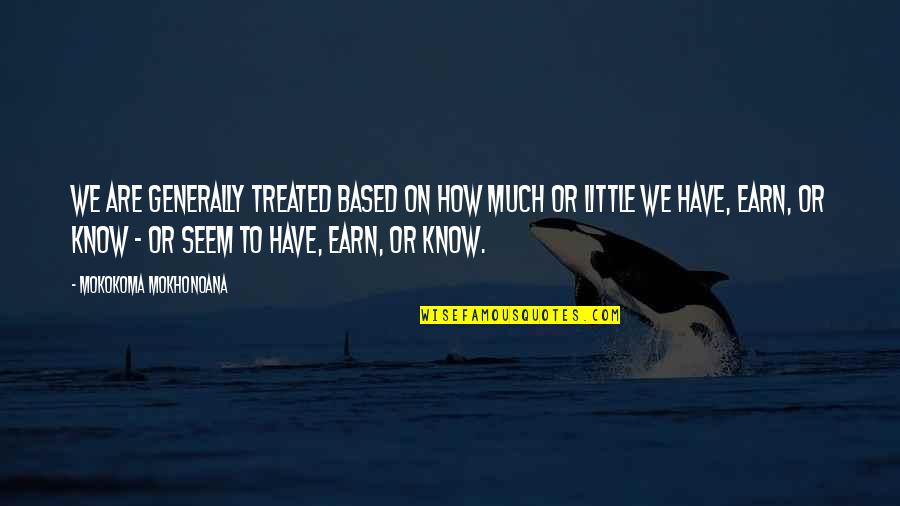 We are generally treated based on how much or little we have, earn, or know - or seem to have, earn, or know. —
Mokokoma Mokhonoana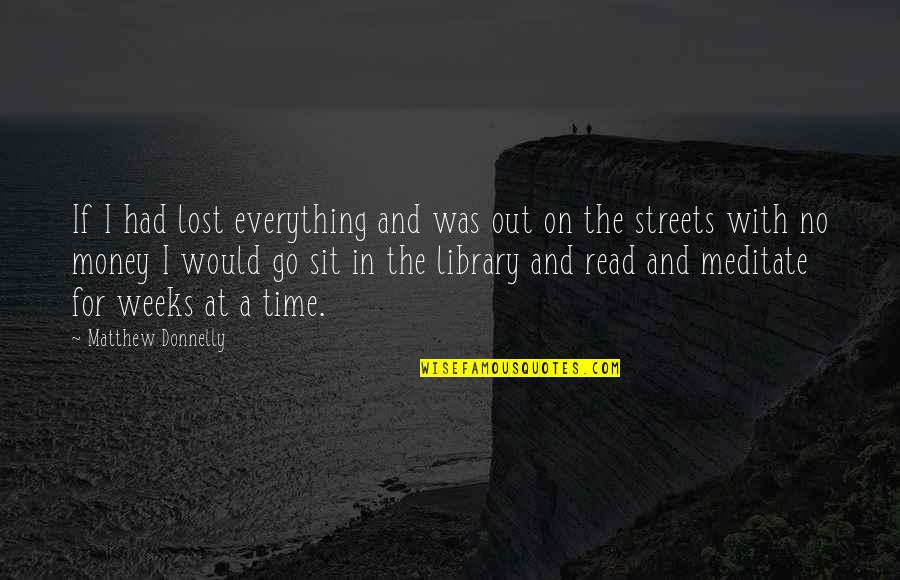 If I had lost everything and was out on the streets with no money I would go sit in the library and read and meditate for weeks at a time. —
Matthew Donnelly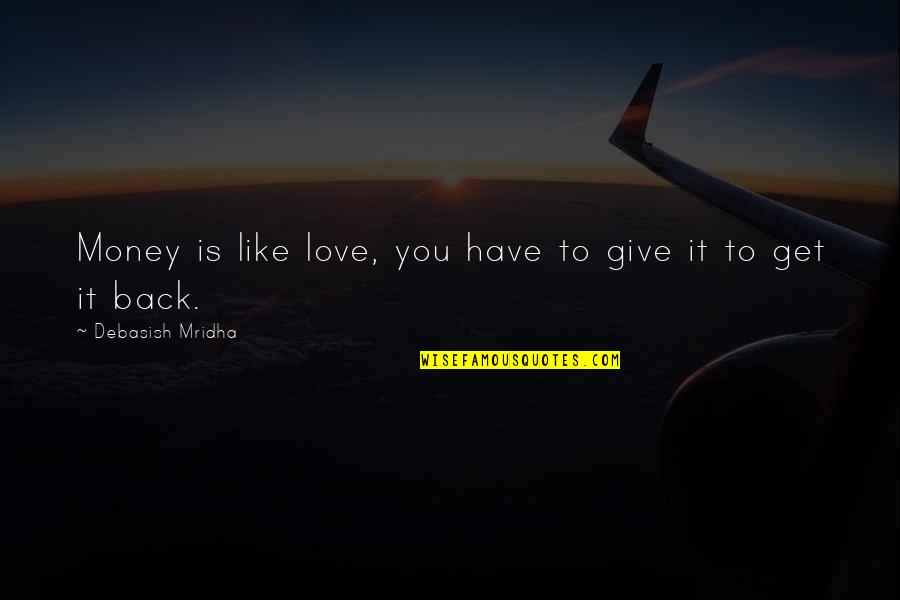 Money is like love, you have to give it to get it back. —
Debasish Mridha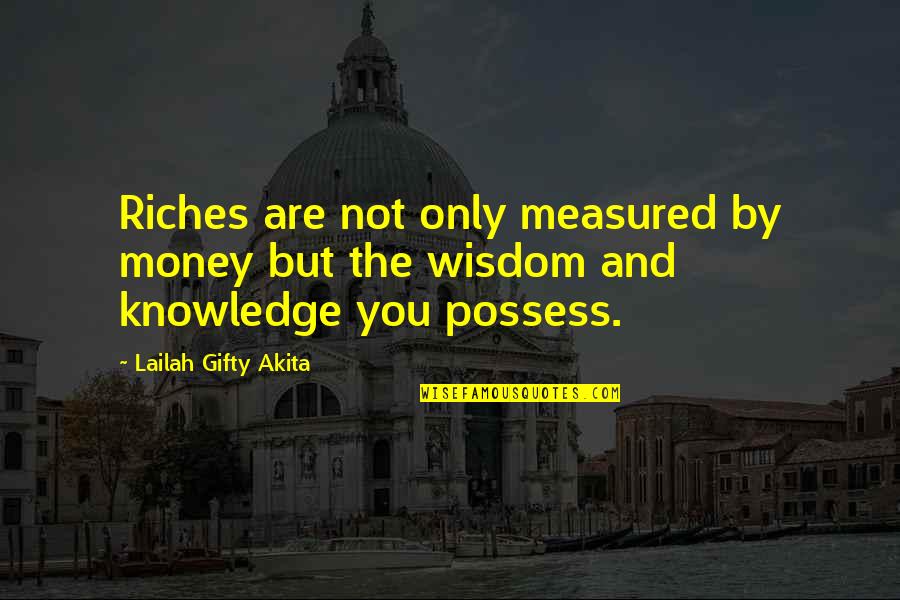 Riches are not only measured by money but the wisdom and knowledge you possess. —
Lailah Gifty Akita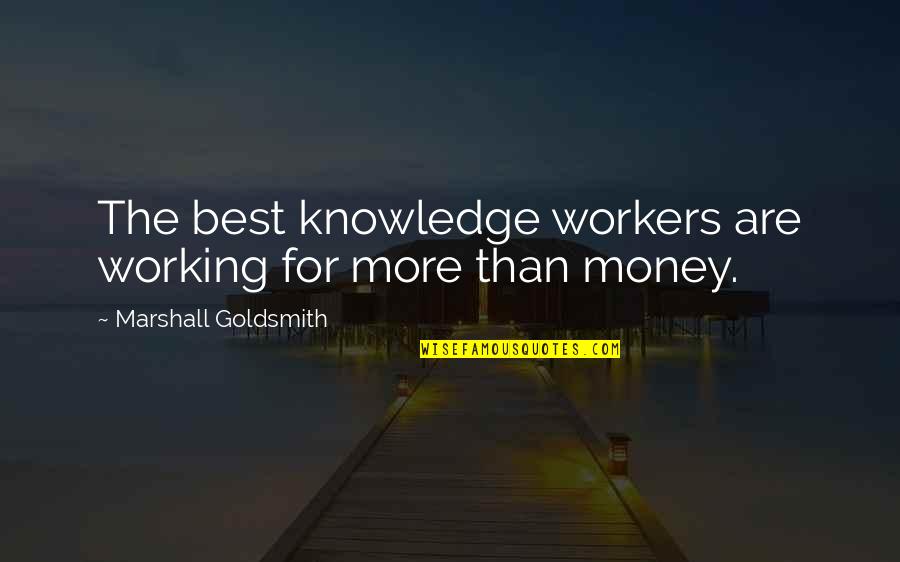 The best knowledge workers are working for more than money. —
Marshall Goldsmith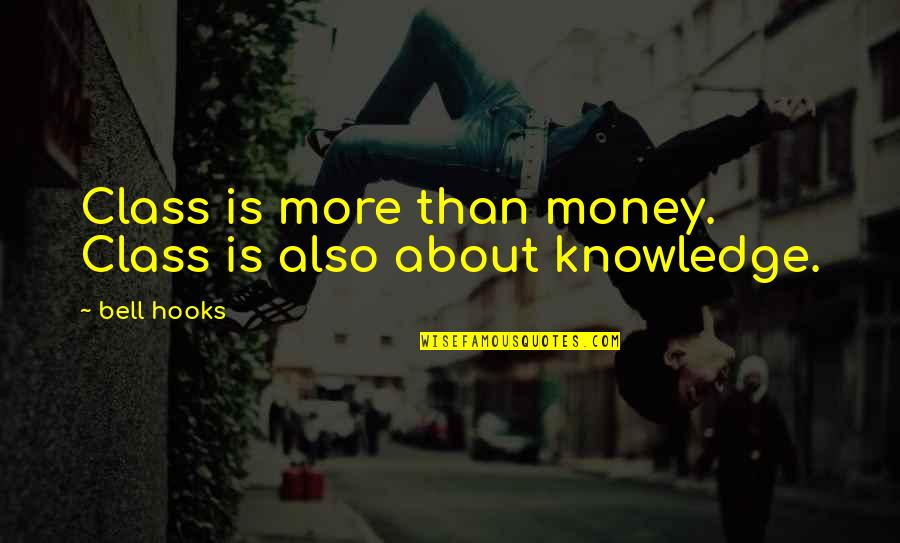 Class is more than money. Class is also about knowledge. —
Bell Hooks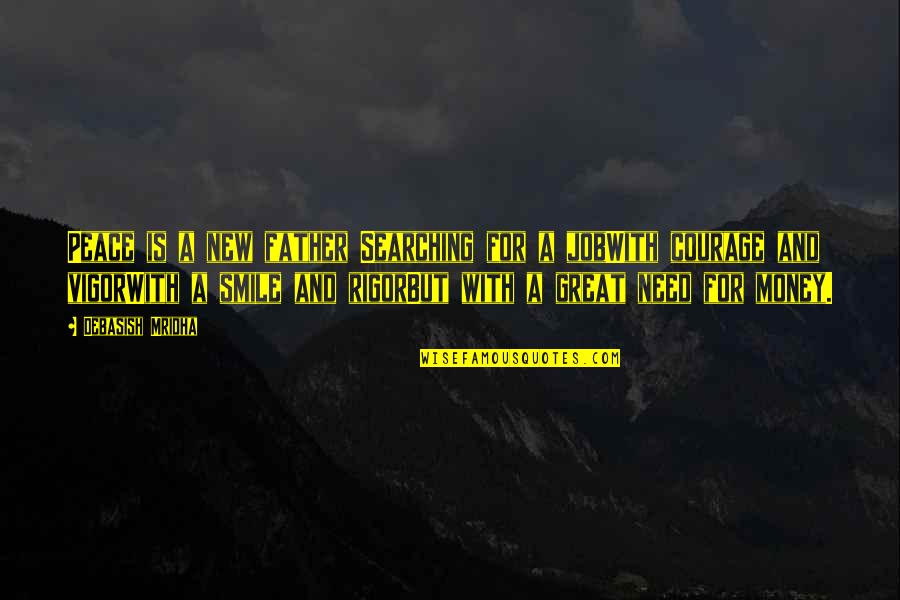 Peace is a new father
Searching for a job
With courage and vigor
With a smile and rigor
But with a great need for money. —
Debasish Mridha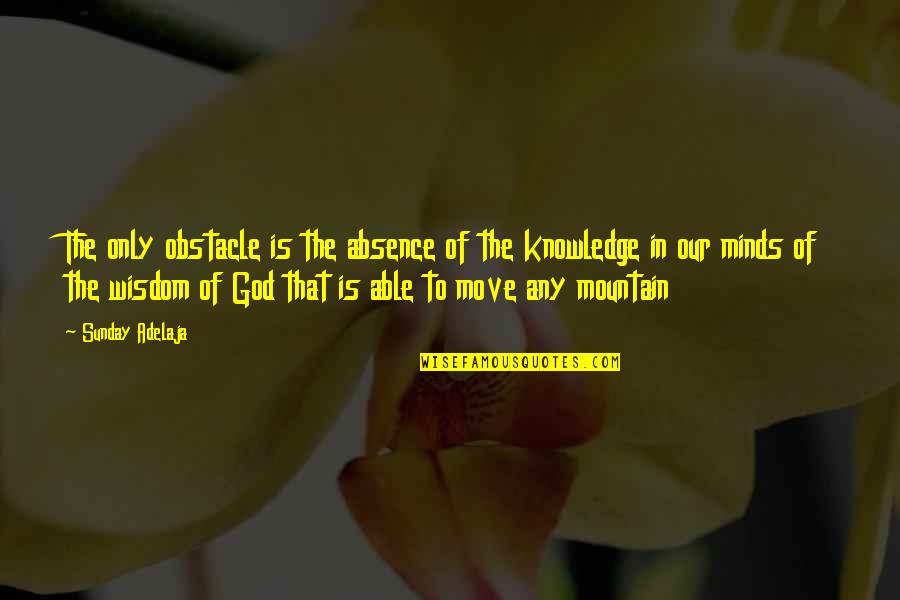 The only obstacle is the absence of the knowledge in our minds of the wisdom of God that is able to move any mountain —
Sunday Adelaja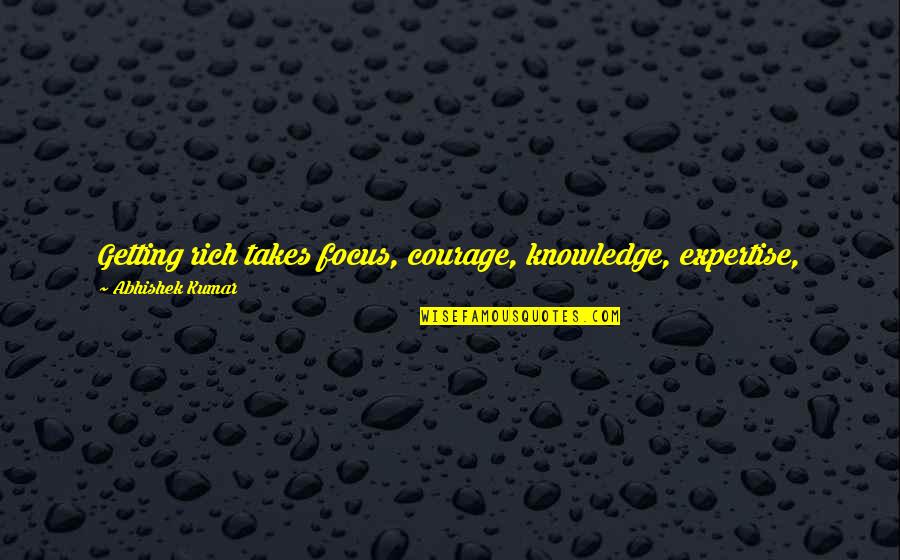 Getting rich takes focus, courage, knowledge, expertise, 100% of your effort, a never give-up attitude and a deep desire & commitment. —
Abhishek Kumar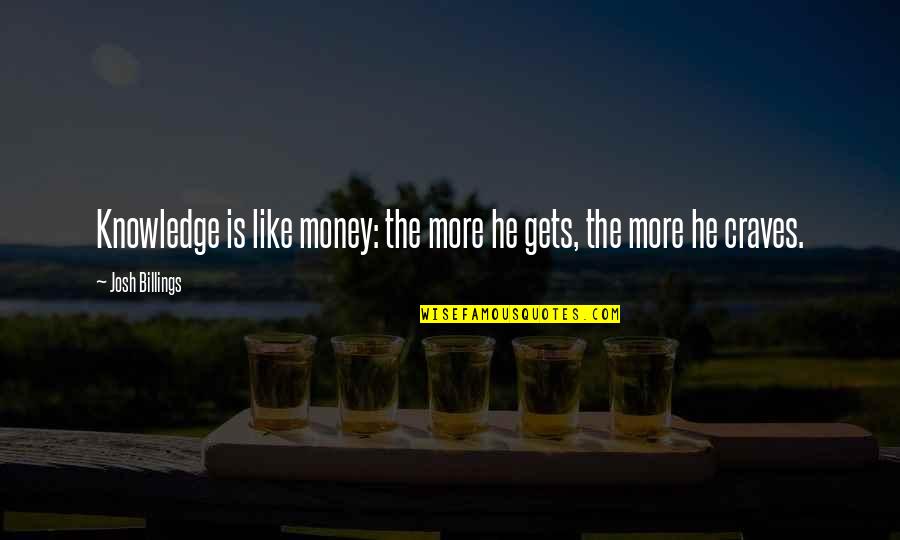 Knowledge is like money: the more he gets, the more he craves. —
Josh Billings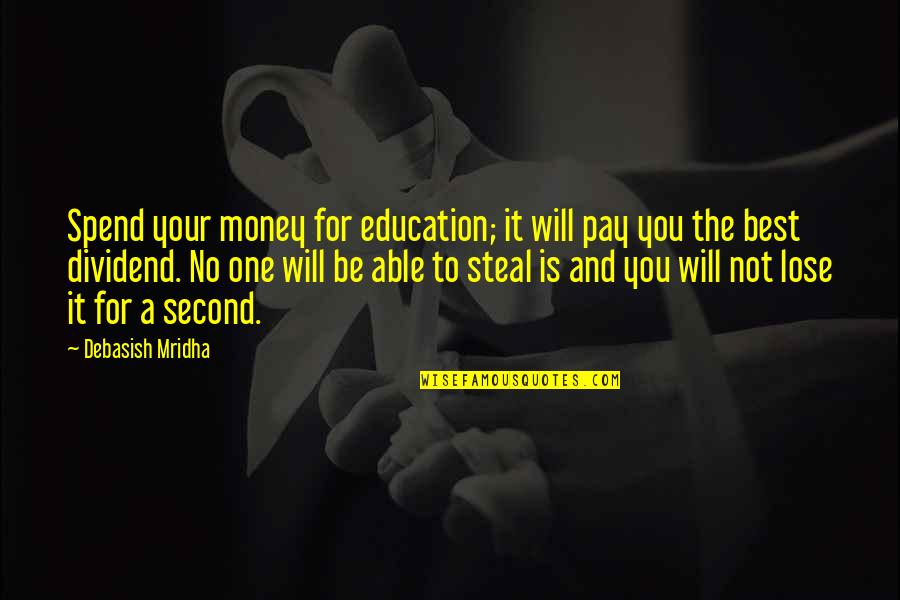 Spend your money for education; it will pay you the best dividend. No one will be able to steal is and you will not lose it for a second. —
Debasish Mridha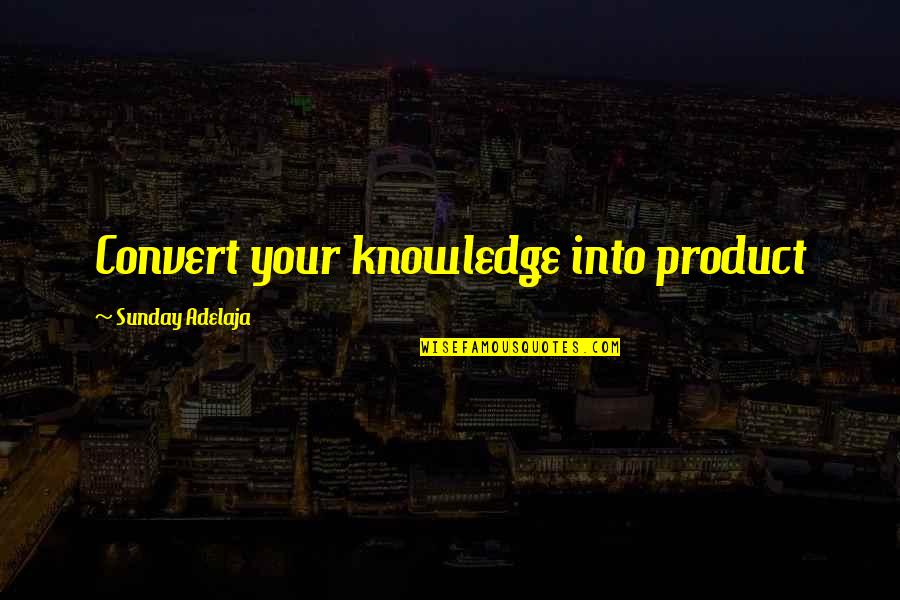 Convert your knowledge into product —
Sunday Adelaja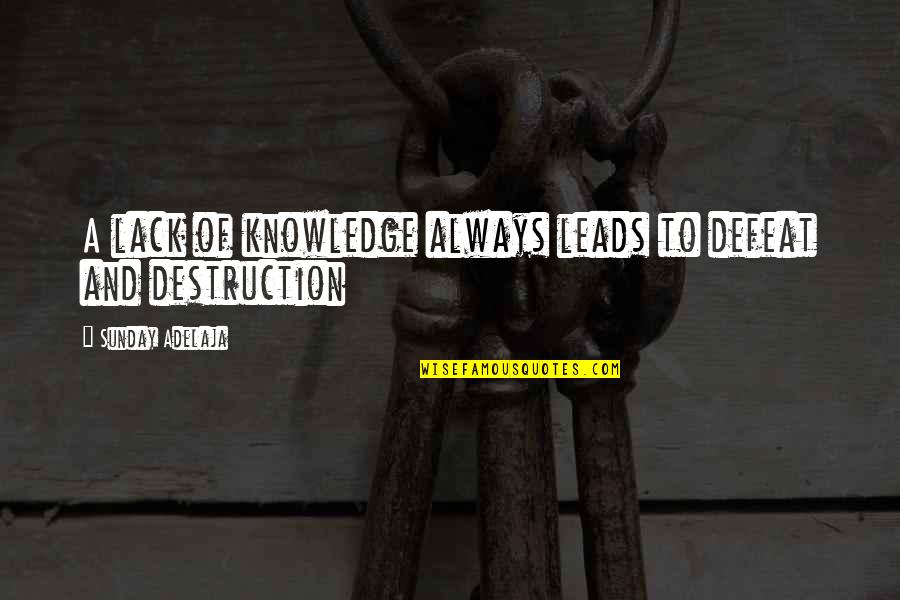 A lack of knowledge always leads to defeat and destruction —
Sunday Adelaja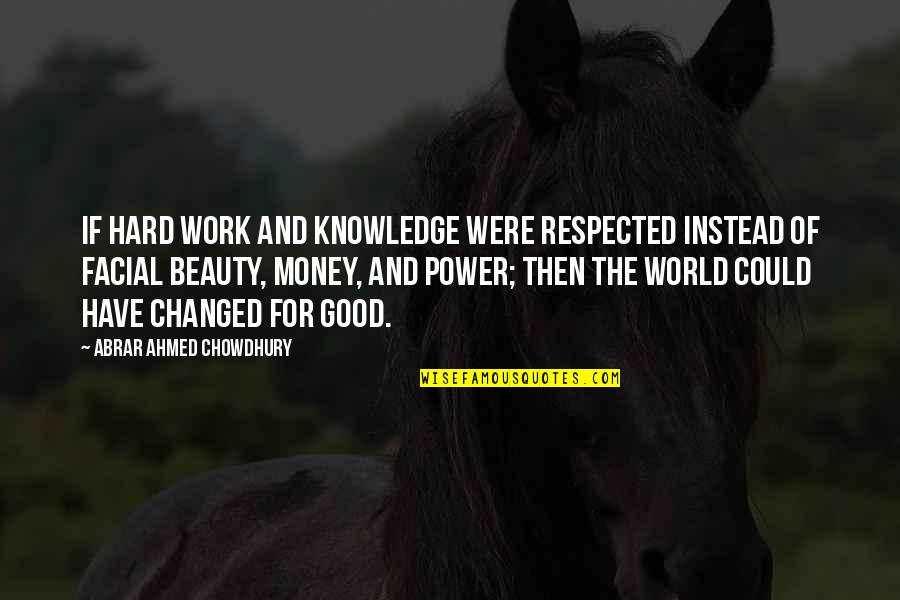 If hard work and knowledge were respected instead of facial beauty, money, and power; then the world could have changed for good. —
Abrar Ahmed Chowdhury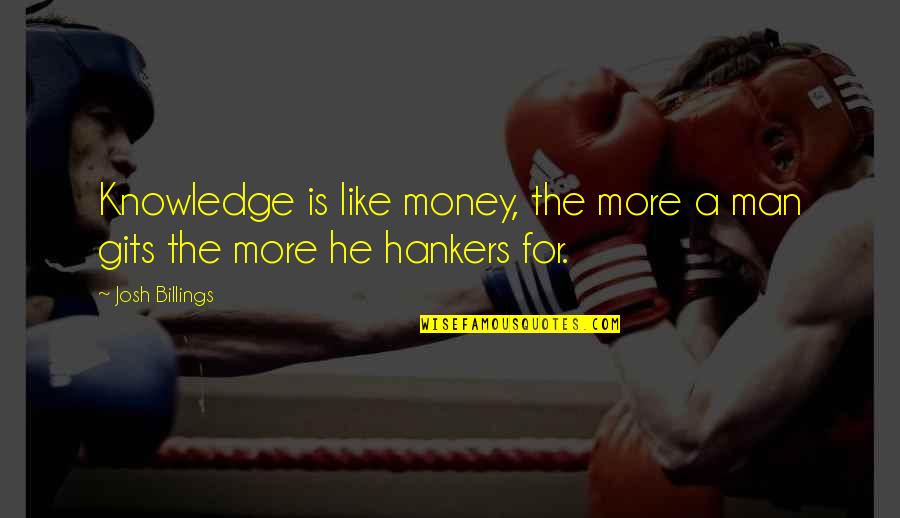 Knowledge is like money, the more a man gits the more he hankers for. —
Josh Billings