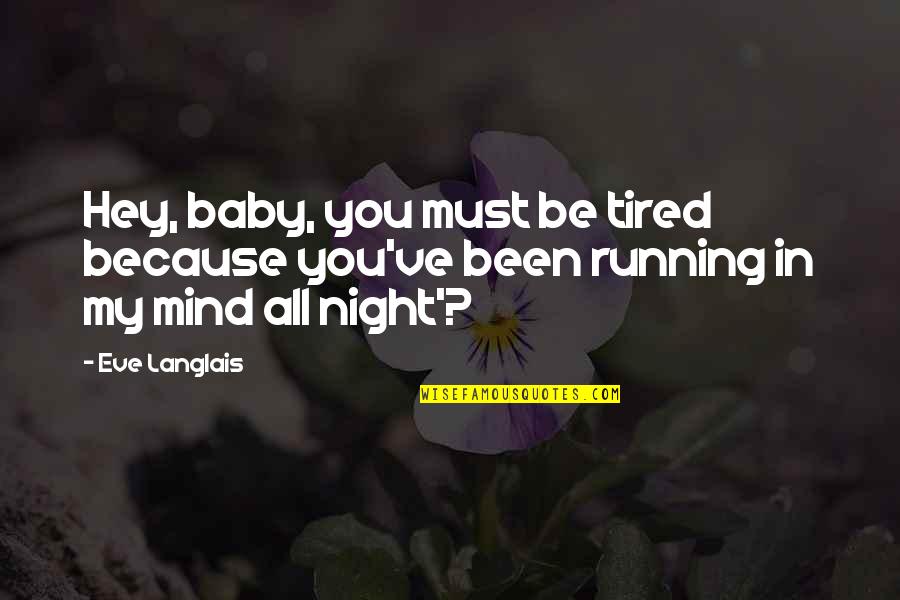 Hey, baby, you must be tired because you've been running in my mind all night'?
—
Eve Langlais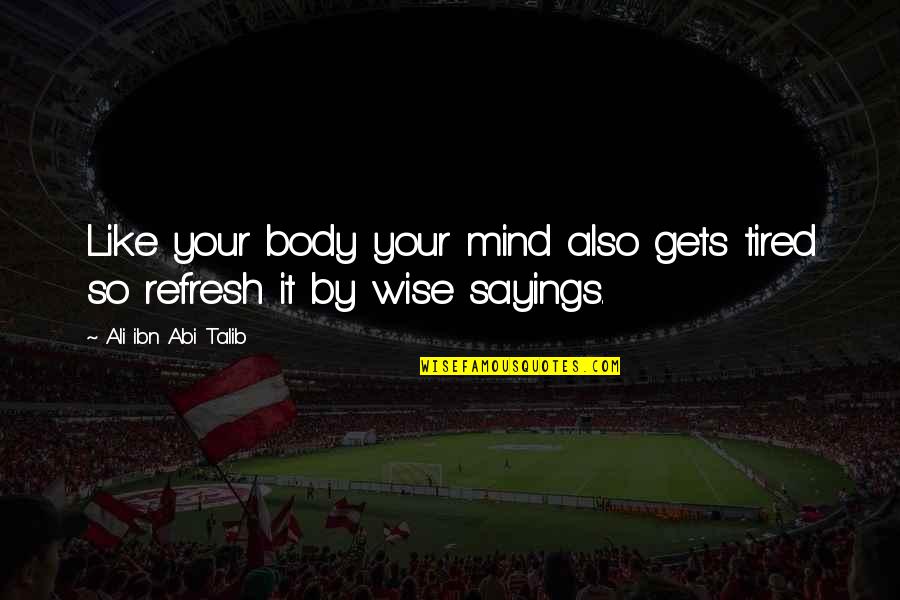 Like your body your mind also gets tired so refresh it by wise sayings.
—
Ali Ibn Abi Talib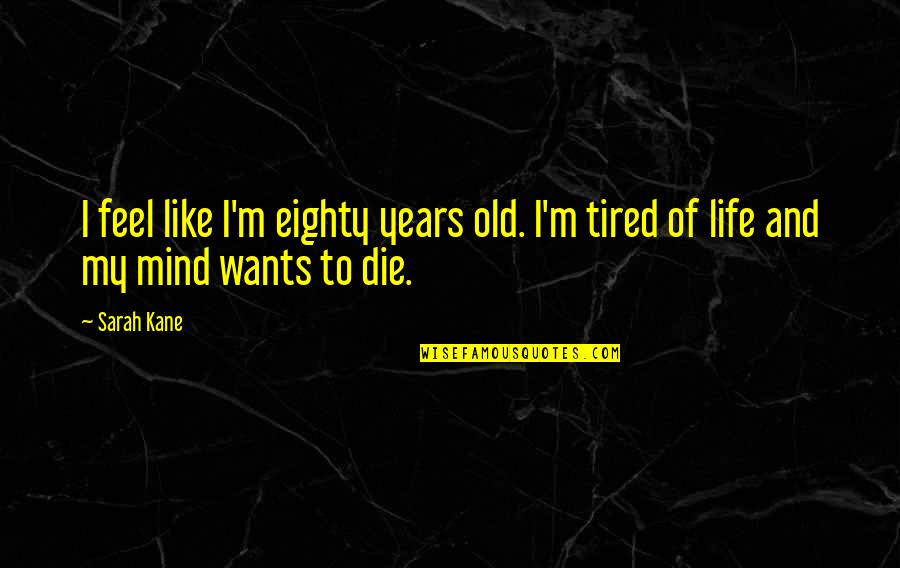 I feel like I'm eighty years old. I'm tired of life and my mind wants to die.
—
Sarah Kane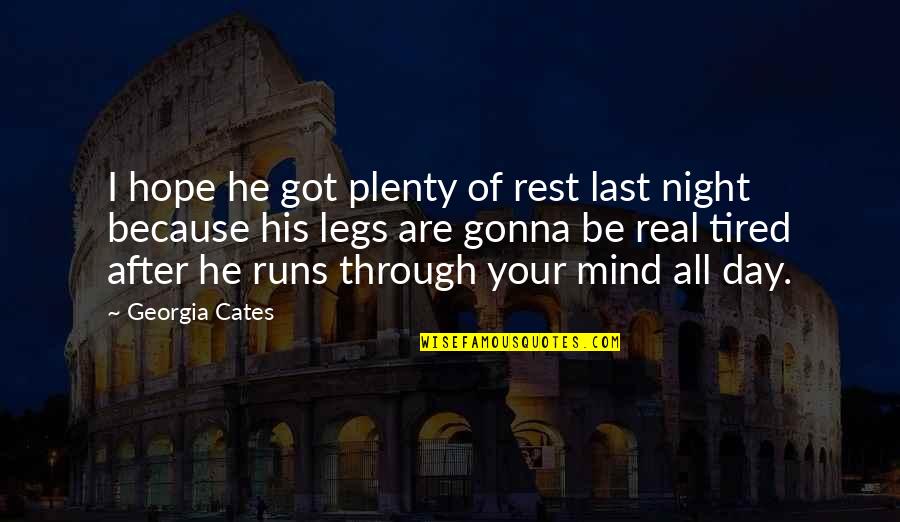 I hope he got plenty of rest last night because his legs are gonna be real tired after he runs through your mind all day.
—
Georgia Cates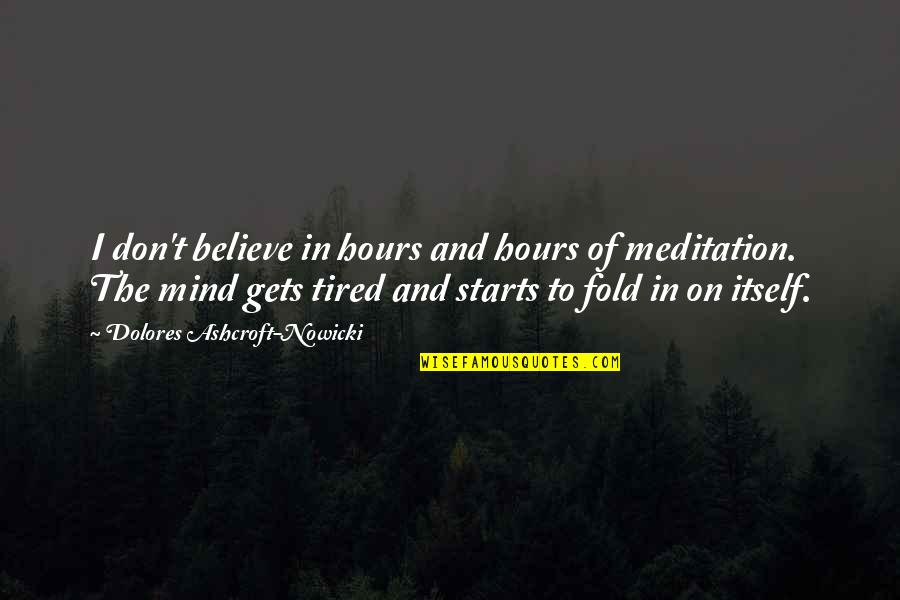 I don't believe in hours and hours of meditation. The mind gets tired and starts to fold in on itself. —
Dolores Ashcroft-Nowicki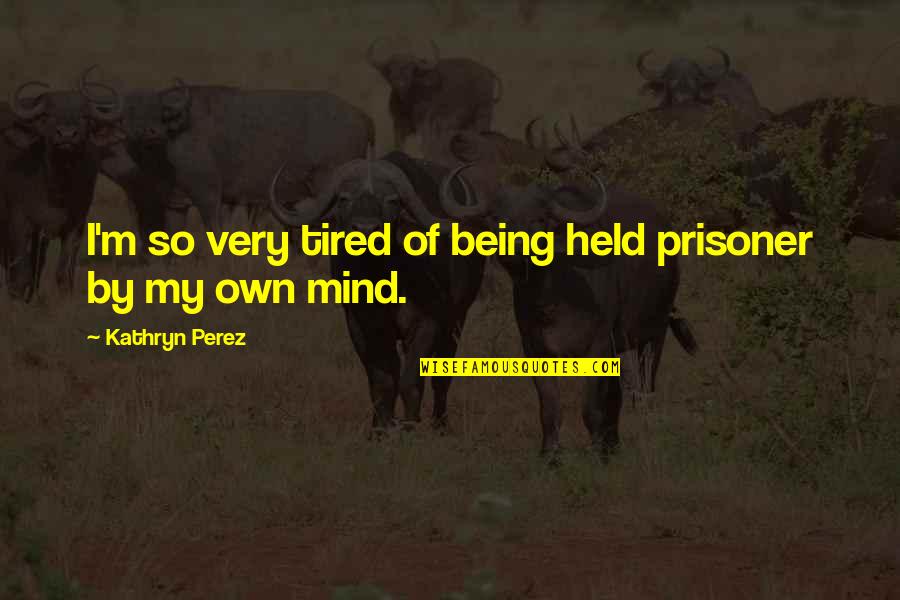 I'm so very tired of being held prisoner by my own mind. —
Kathryn Perez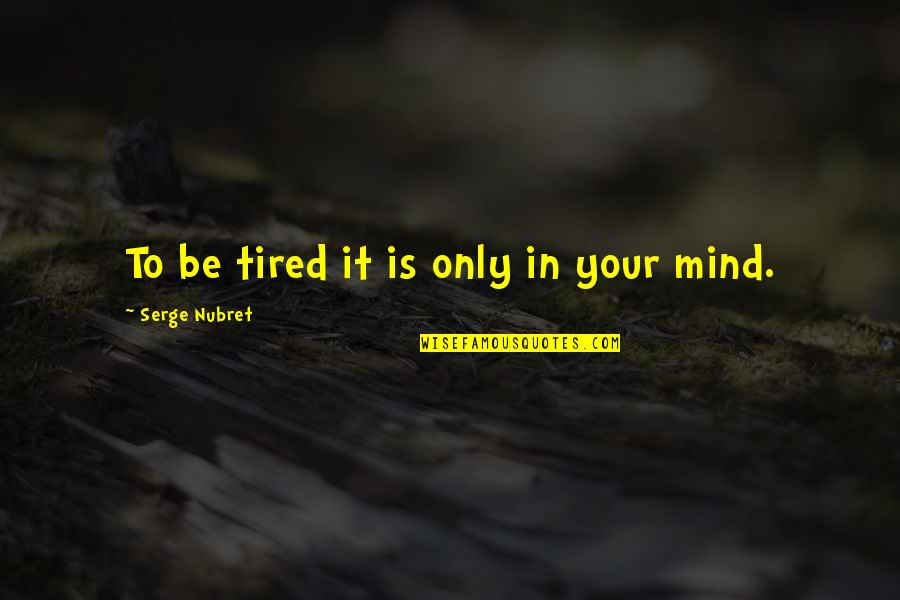 To be tired it is only in your mind. —
Serge Nubret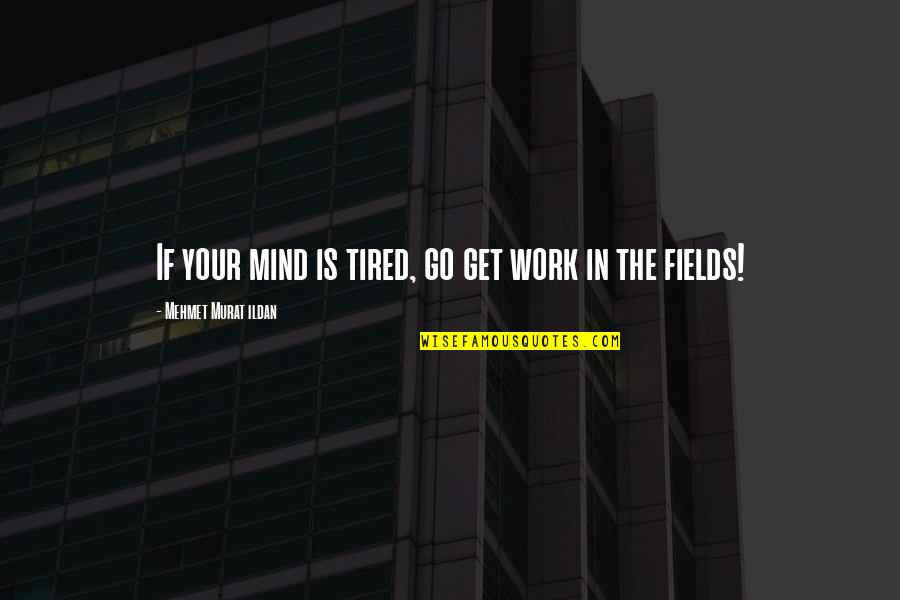 If your
mind is tired
, go get work in the fields! —
Mehmet Murat Ildan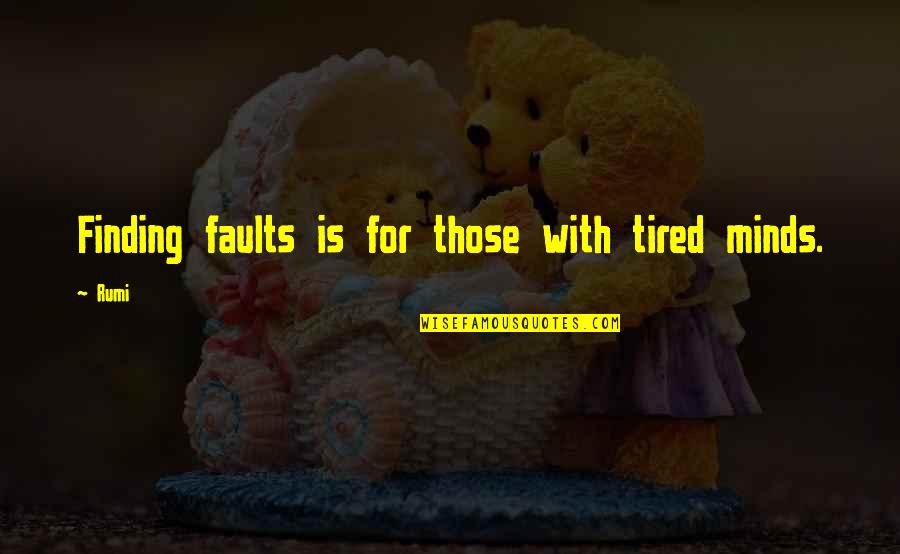 Finding faults is for those with tired minds. —
Rumi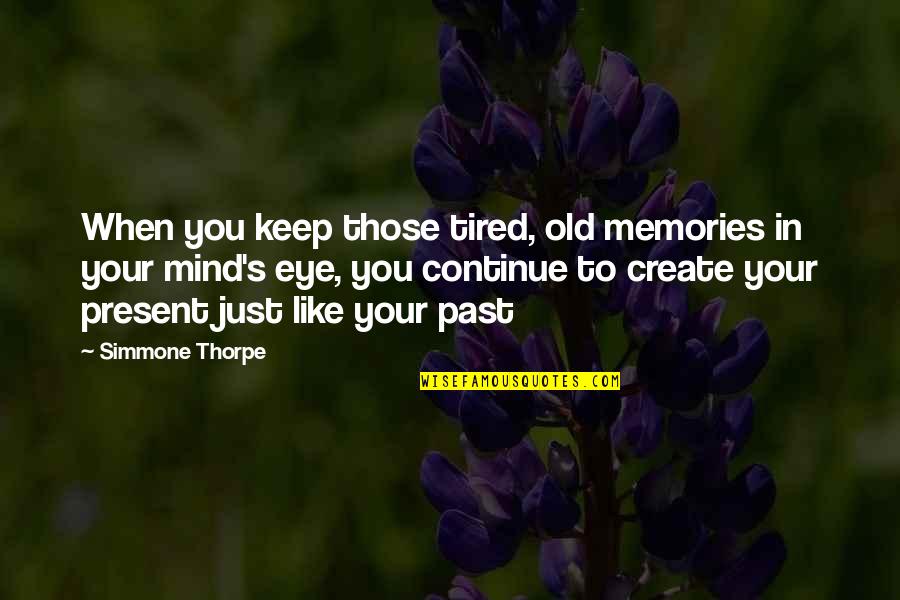 When you keep those tired, old memories in your mind's eye, you continue to create your present just like your past —
Simmone Thorpe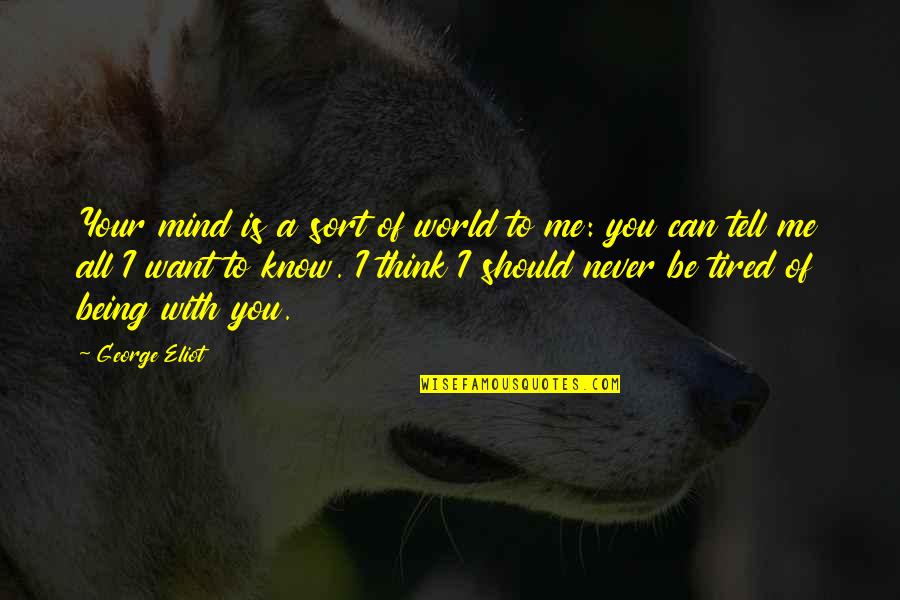 Your mind is a sort of world to me: you can tell me all I want to know. I think I should never be tired of being with you. —
George Eliot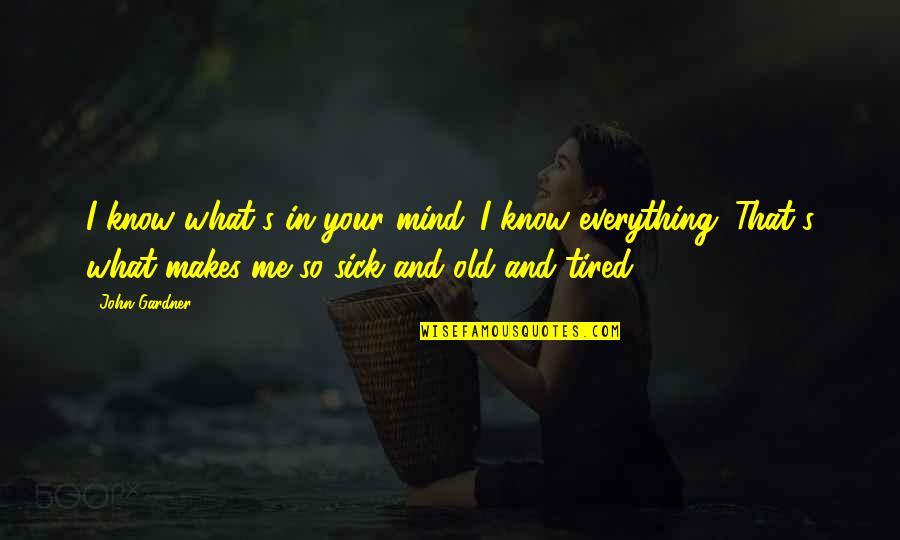 I know what's in your mind. I know everything. That's what makes me so sick and old and tired. —
John Gardner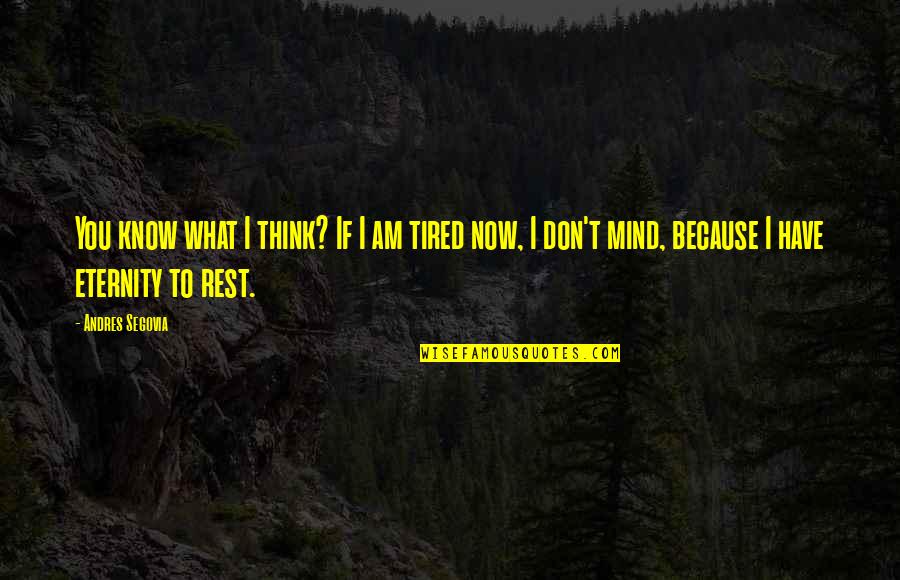 You know what I think? If I am tired now, I don't mind, because I have eternity to rest. —
Andres Segovia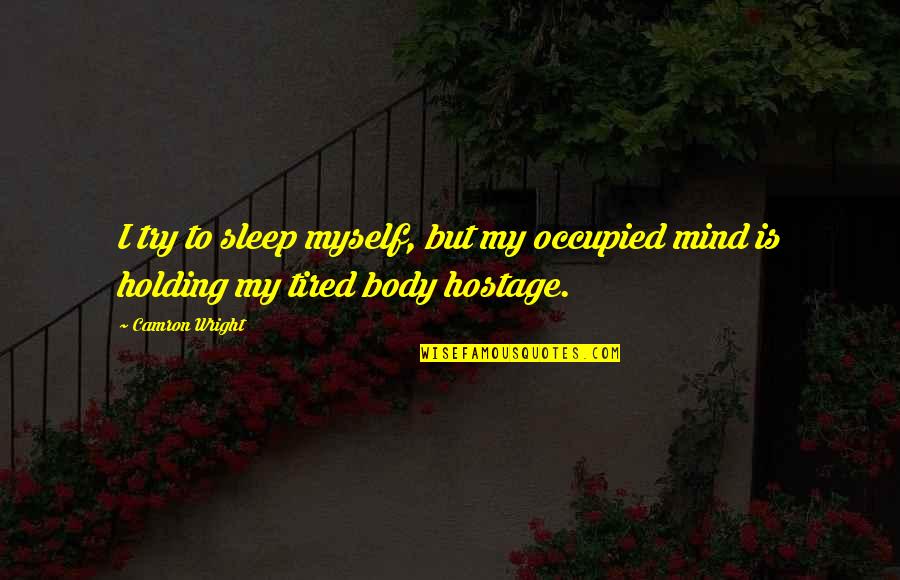 I try to sleep myself, but my occupied mind is holding my tired body hostage. —
Camron Wright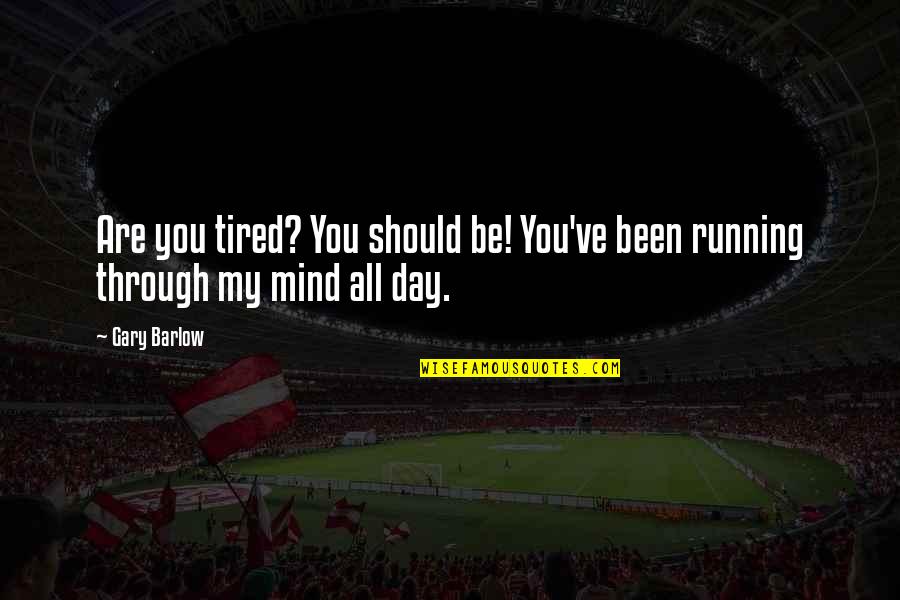 Are you tired? You should be! You've been running through my mind all day. —
Gary Barlow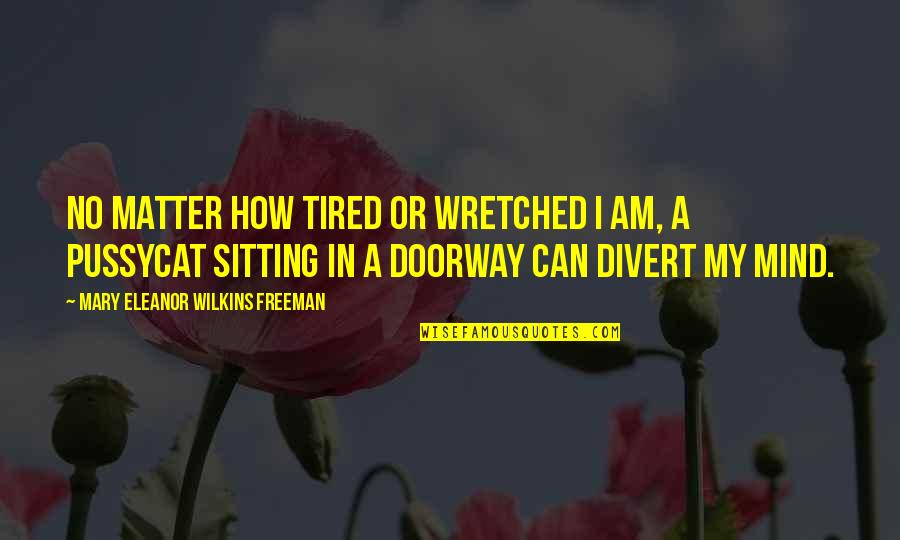 No matter how tired or wretched I am, a pussycat sitting in a doorway can divert my mind. —
Mary Eleanor Wilkins Freeman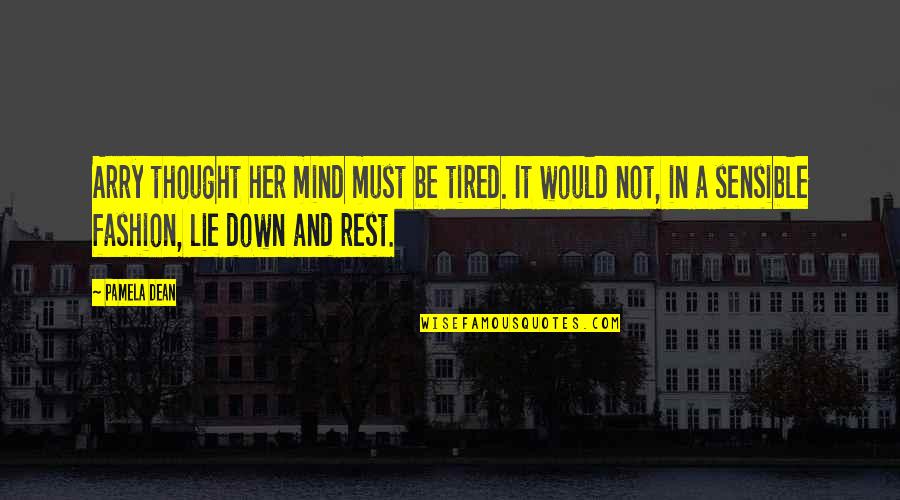 Arry thought her mind must be tired. It would not, in a sensible fashion, lie down and rest. —
Pamela Dean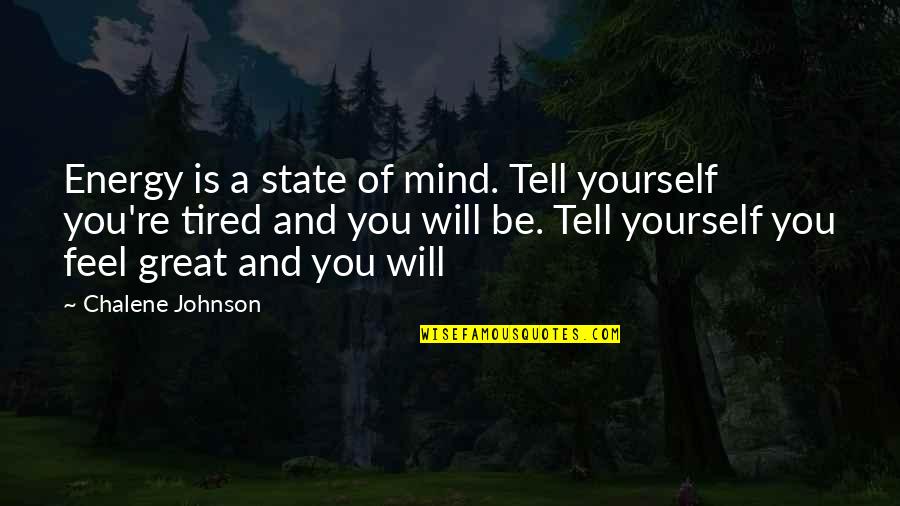 Energy is a state of mind. Tell yourself you're tired and you will be. Tell yourself you feel great and you will —
Chalene Johnson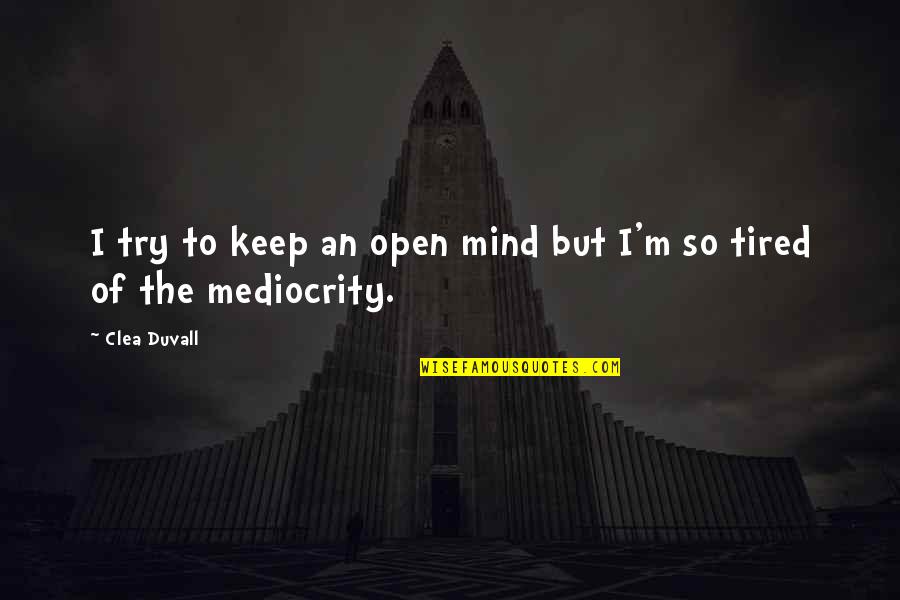 I try to keep an open mind but I'm so tired of the mediocrity. —
Clea Duvall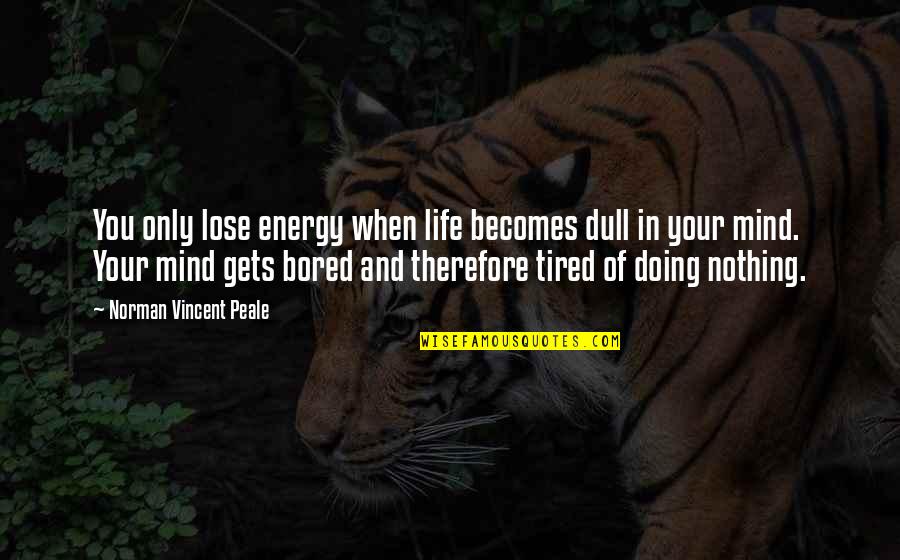 You only lose energy when life becomes dull in your mind. Your mind gets bored and therefore tired of doing nothing. —
Norman Vincent Peale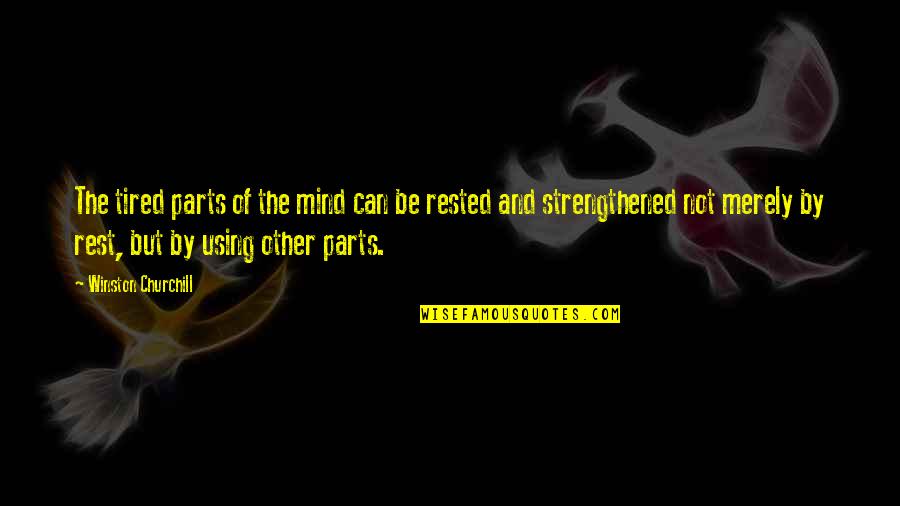 The tired parts of the mind can be rested and strengthened not merely by rest, but by using other parts. —
Winston Churchill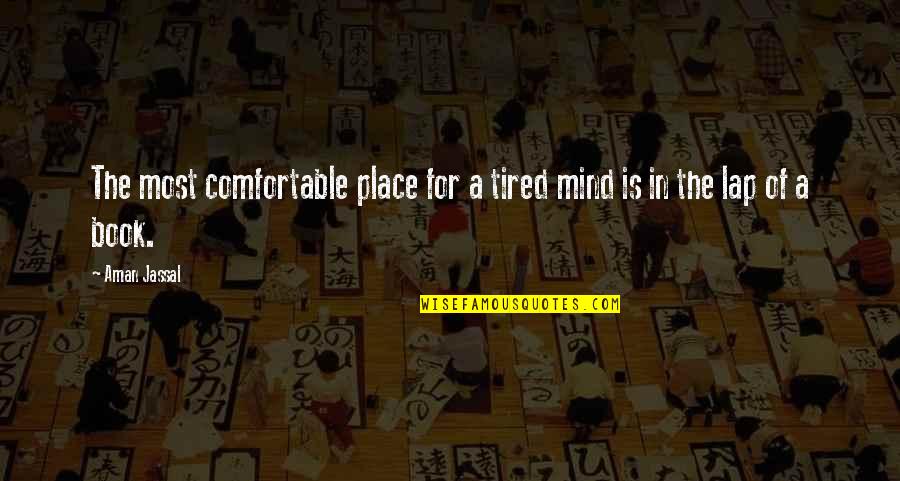 The most comfortable place for a tired mind is in the lap of a book. —
Aman Jassal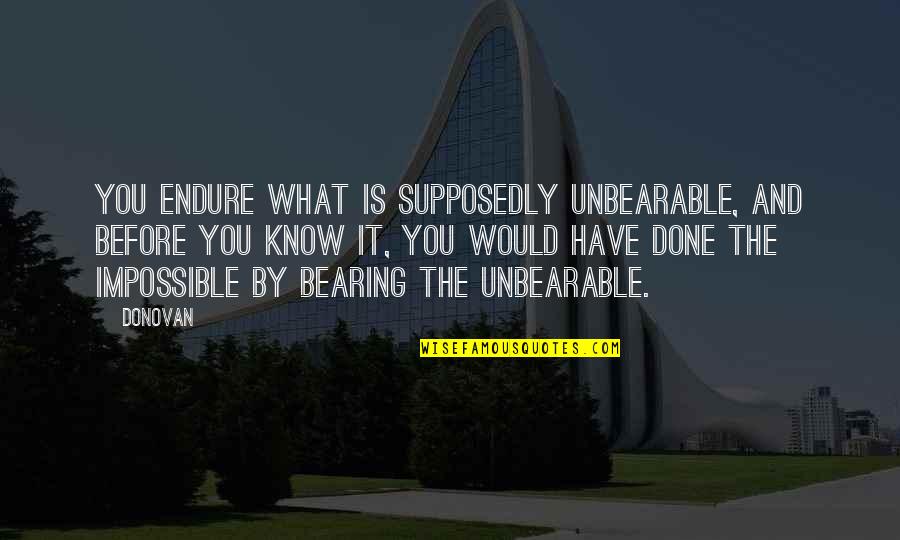 You endure what is supposedly unbearable, and before you know it, you would have done the impossible by bearing the unbearable. —
Donovan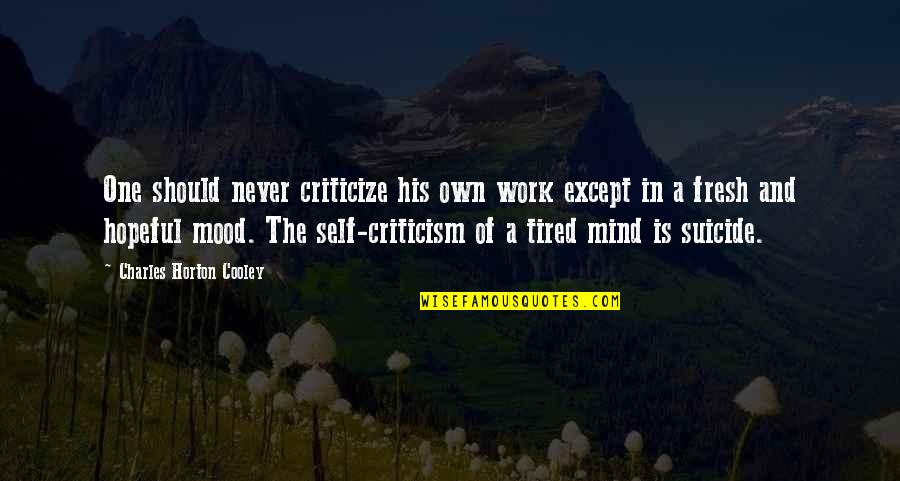 One should never criticize his own work except in a fresh and hopeful mood. The self-criticism of a tired mind is suicide. —
Charles Horton Cooley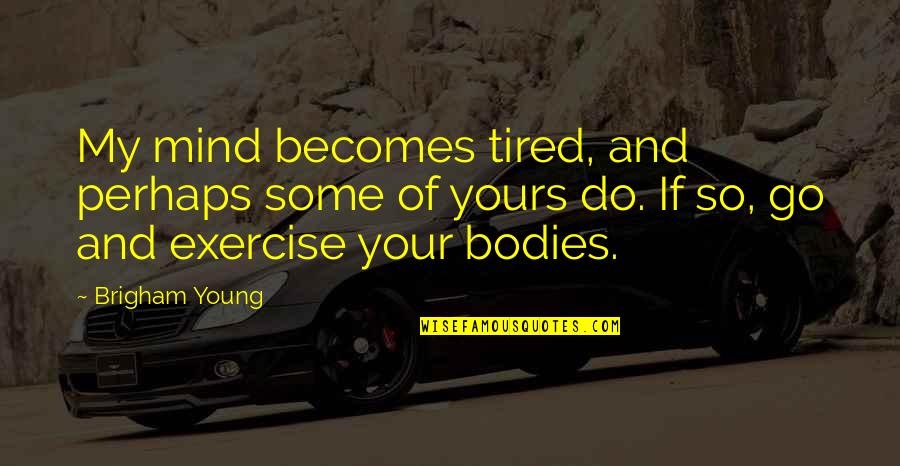 My mind becomes tired, and perhaps some of yours do. If so, go and exercise your bodies. —
Brigham Young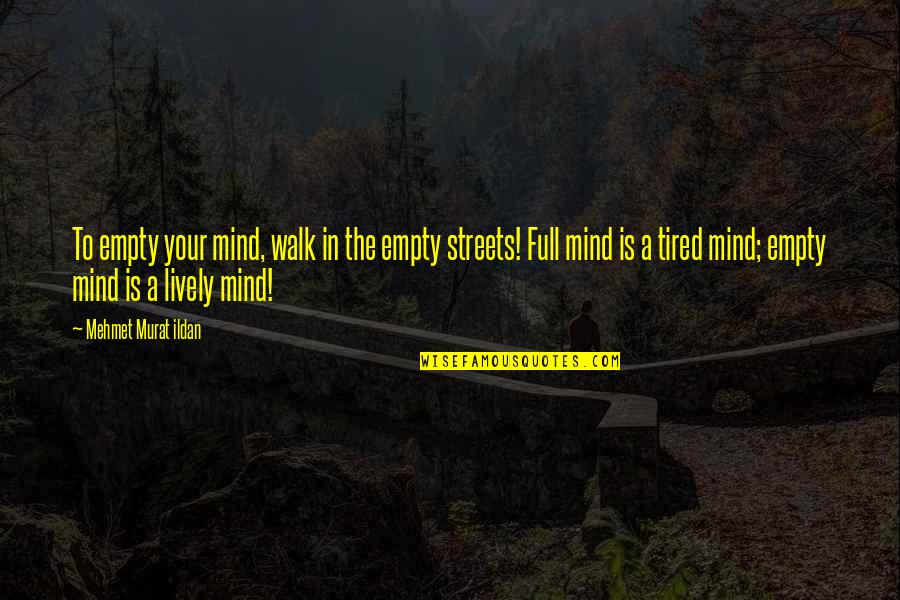 To empty your mind, walk in the empty streets! Full mind is a tired mind; empty mind is a lively mind! —
Mehmet Murat Ildan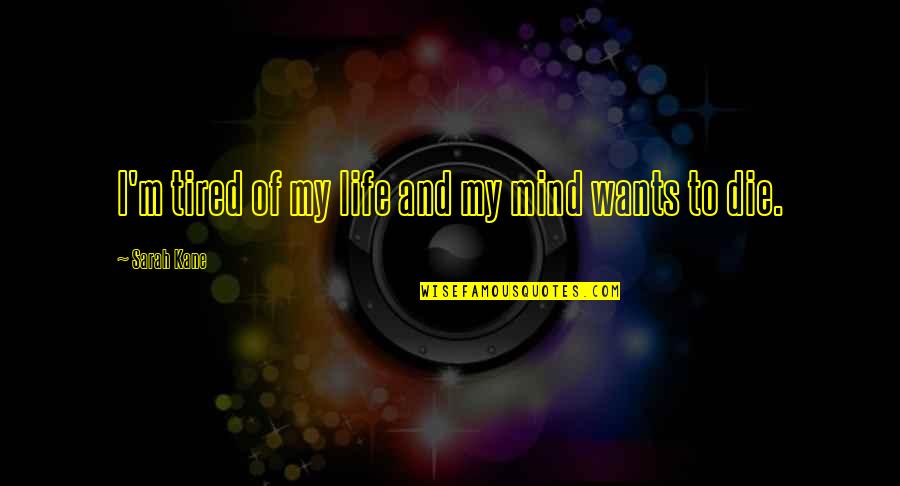 I'm tired of my life and my mind wants to die. —
Sarah Kane