Milton Hell Quotes
Collection of top 22 famous quotes about Milton Hell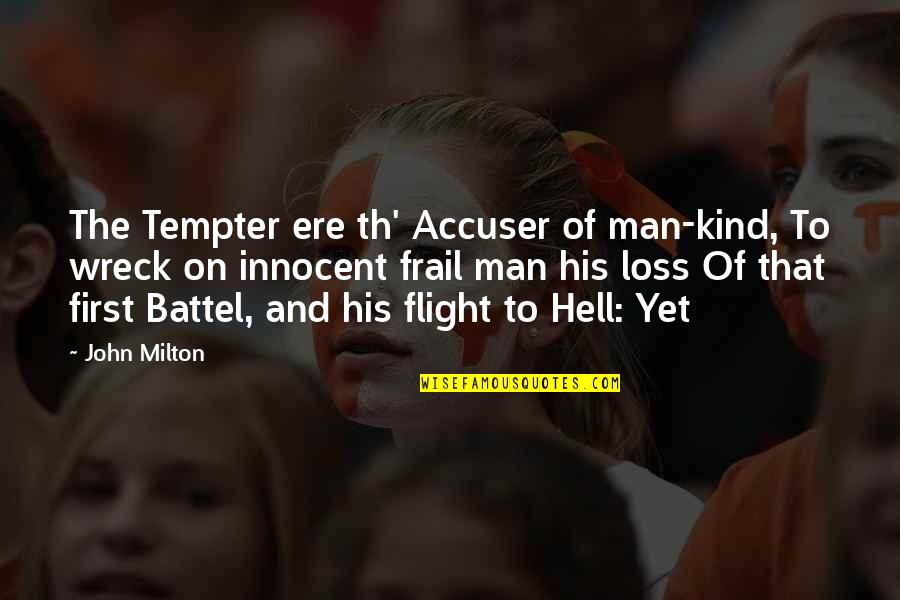 The Tempter ere th' Accuser of man-kind, To wreck on innocent frail man his loss Of that first Battel, and his flight to Hell: Yet
—
John Milton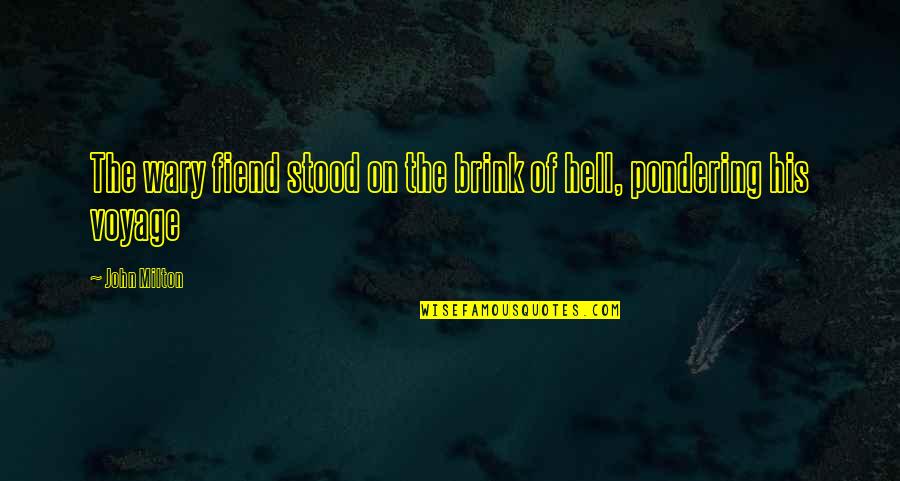 The wary fiend stood on the brink of hell, pondering his voyage
—
John Milton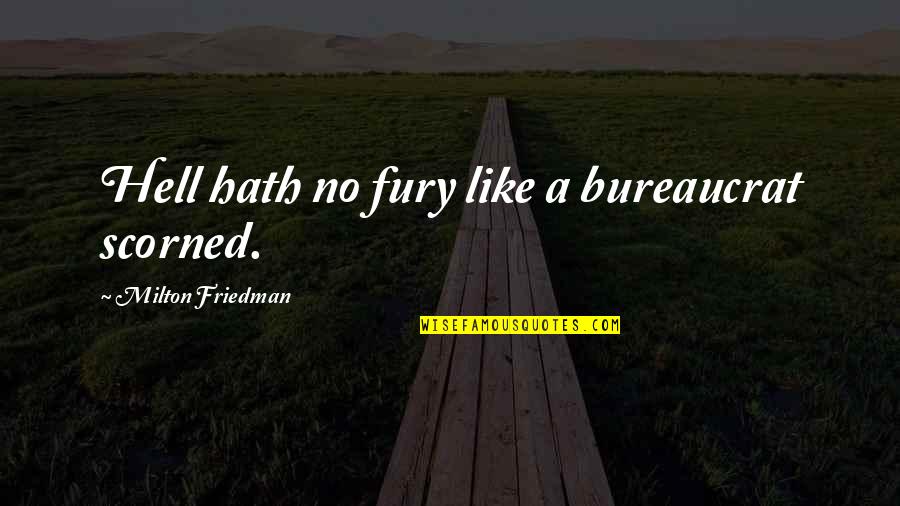 Hell hath no fury like a bureaucrat scorned.
—
Milton Friedman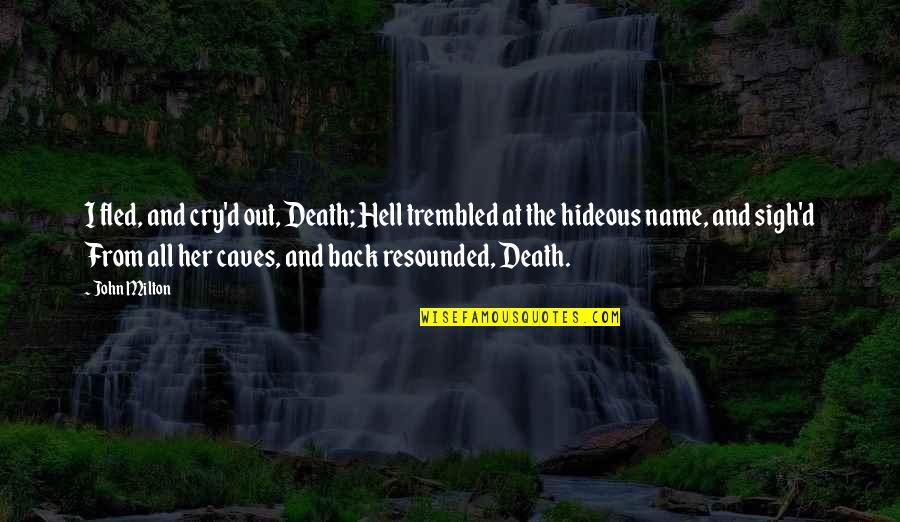 I fled, and cry'd out, Death; Hell trembled at the hideous name, and sigh'd From all her caves, and back resounded, Death.
—
John Milton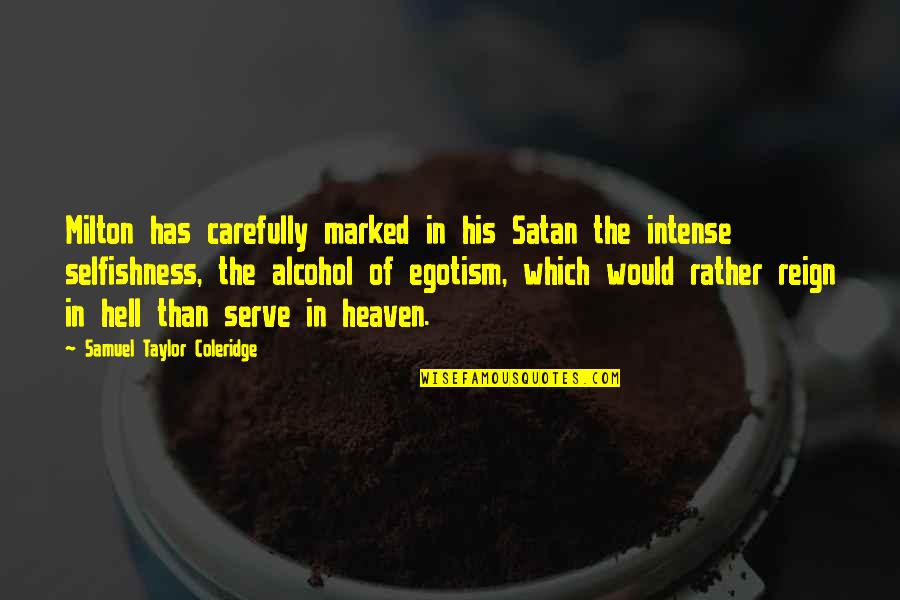 Milton has carefully marked in his Satan the intense selfishness, the alcohol of egotism, which would rather reign in hell than serve in heaven. —
Samuel Taylor Coleridge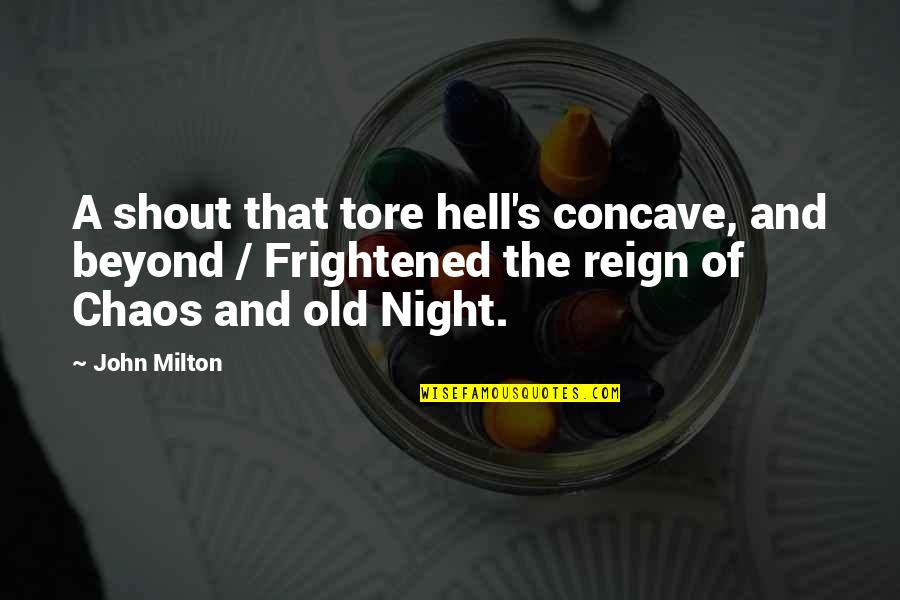 A shout that tore hell's concave, and beyond / Frightened the reign of Chaos and old Night. —
John Milton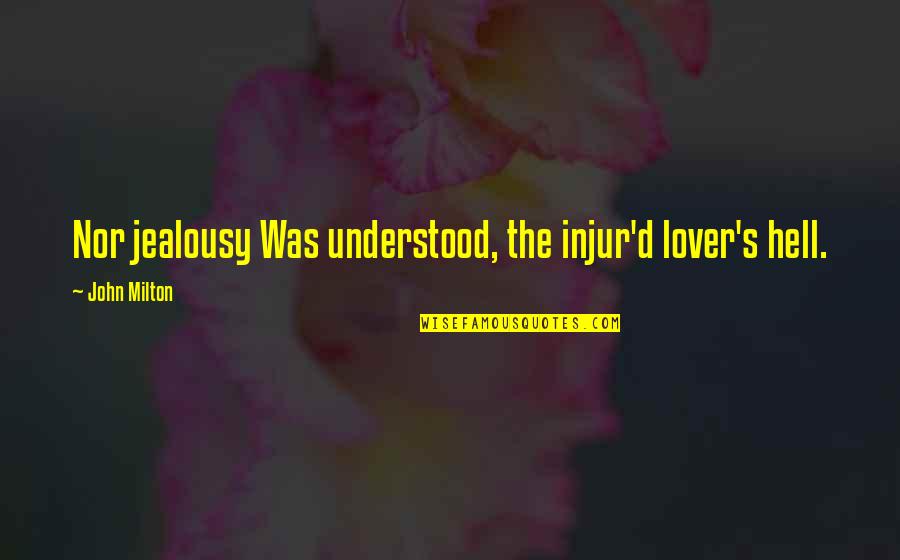 Nor jealousy Was understood, the injur'd lover's hell. —
John Milton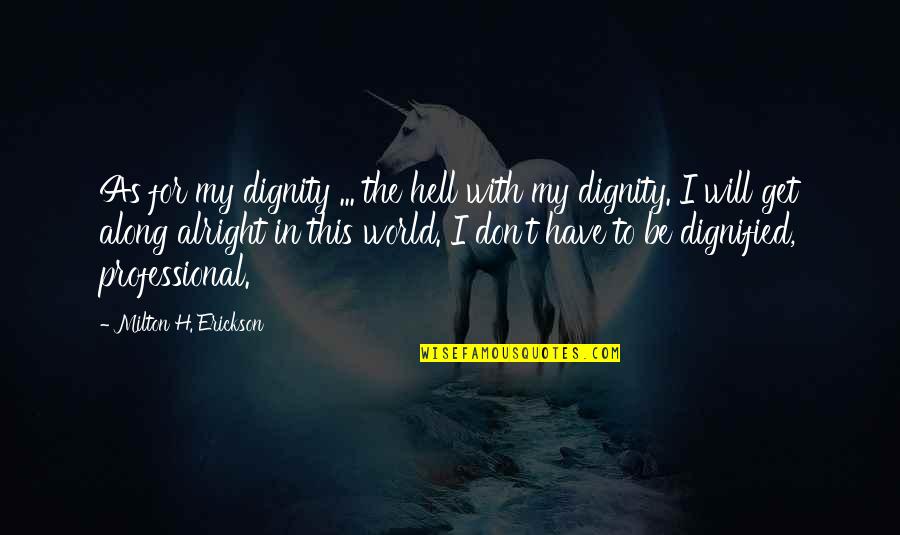 As for my dignity ... the hell with my dignity. I will get along alright in this world. I don't have to be dignified, professional. —
Milton H. Erickson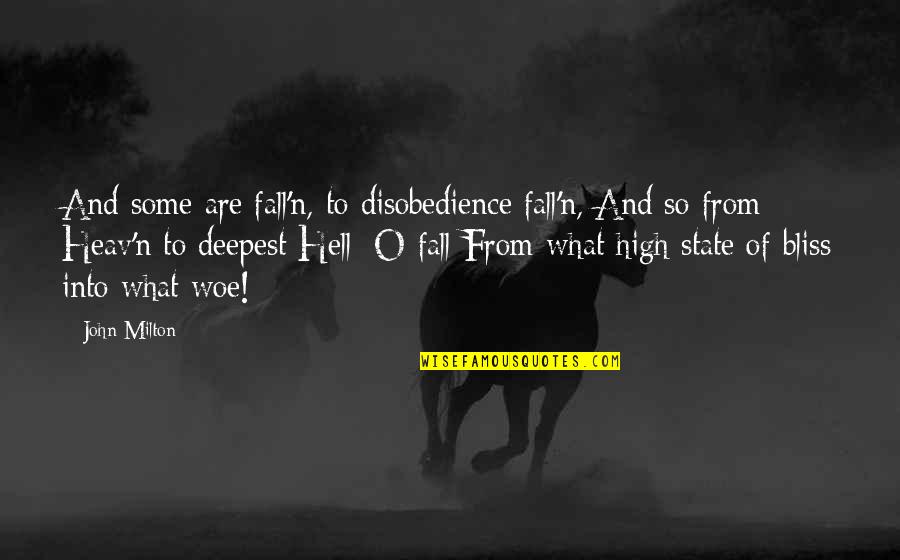 And some are fall'n, to disobedience fall'n, And so from Heav'n to deepest Hell; O fall From what high state of bliss into what woe! —
John Milton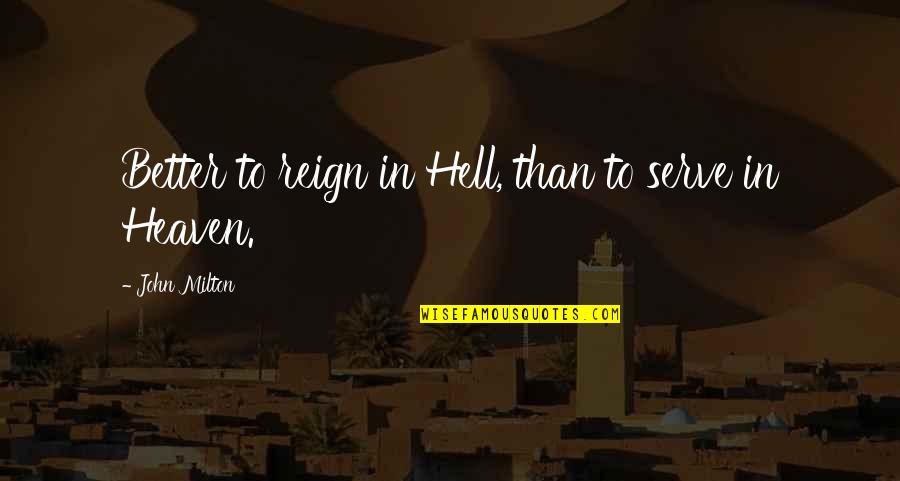 Better to reign in Hell, than to serve in Heaven. —
John Milton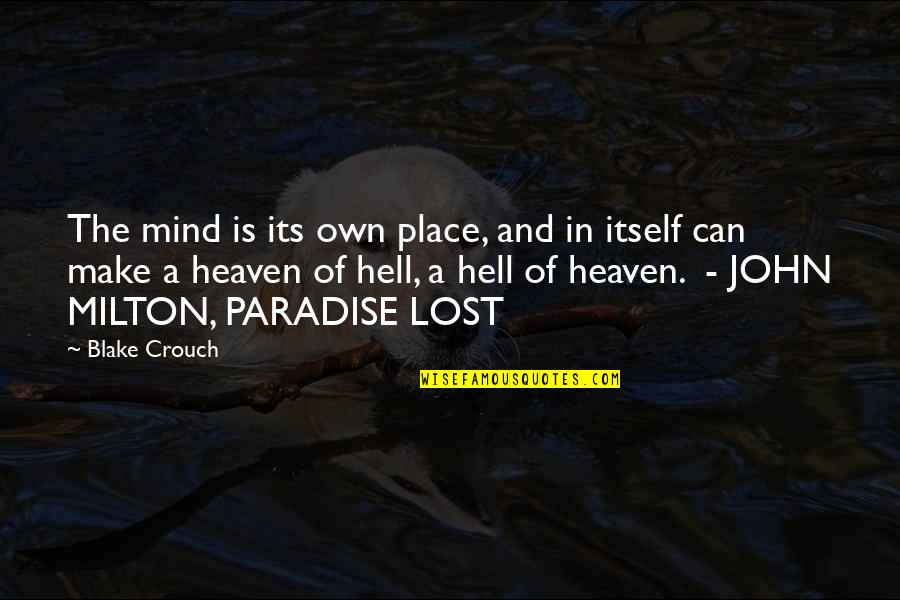 The mind is its own place, and in itself can make a heaven of hell, a hell of heaven. - JOHN MILTON, PARADISE LOST —
Blake Crouch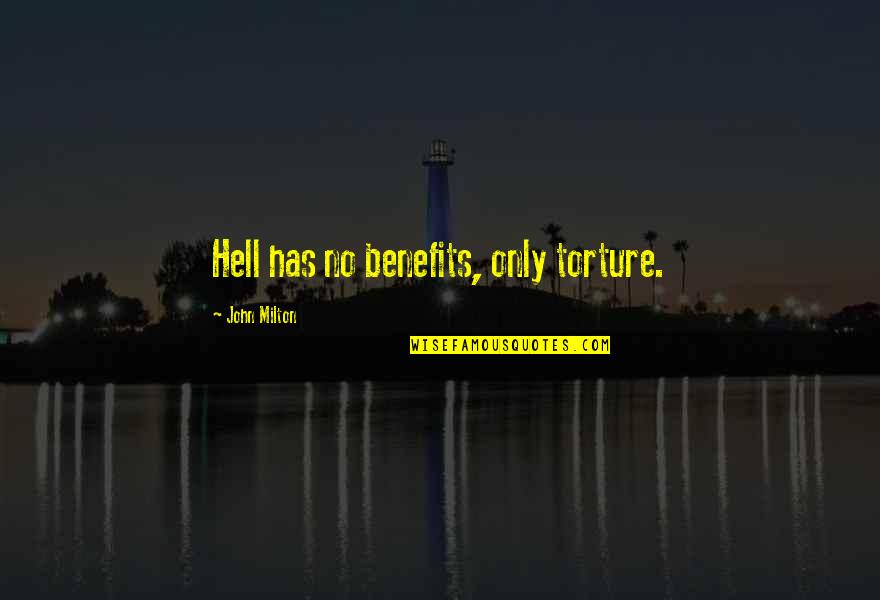 Hell has no benefits, only torture. —
John Milton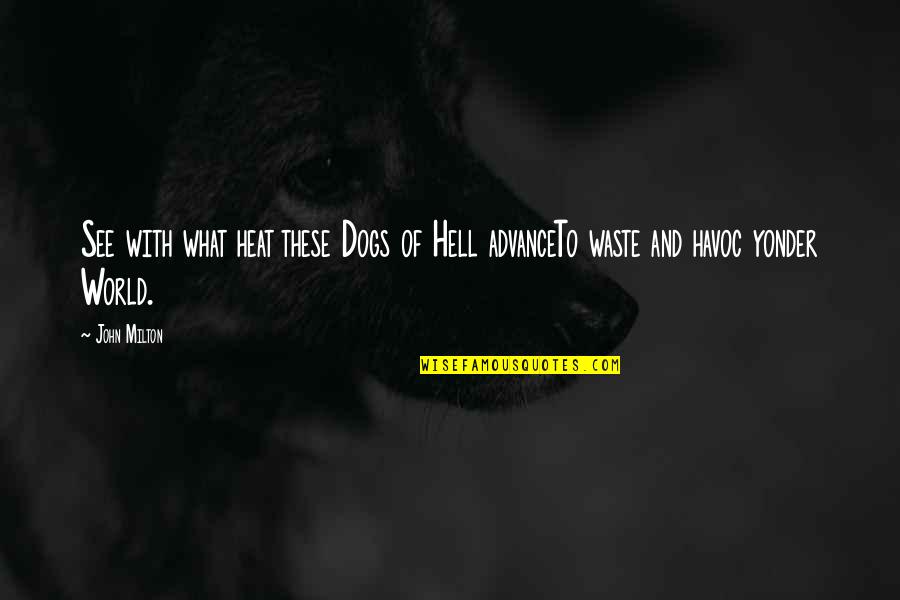 See with what heat these Dogs of Hell advance
To waste and havoc yonder World. —
John Milton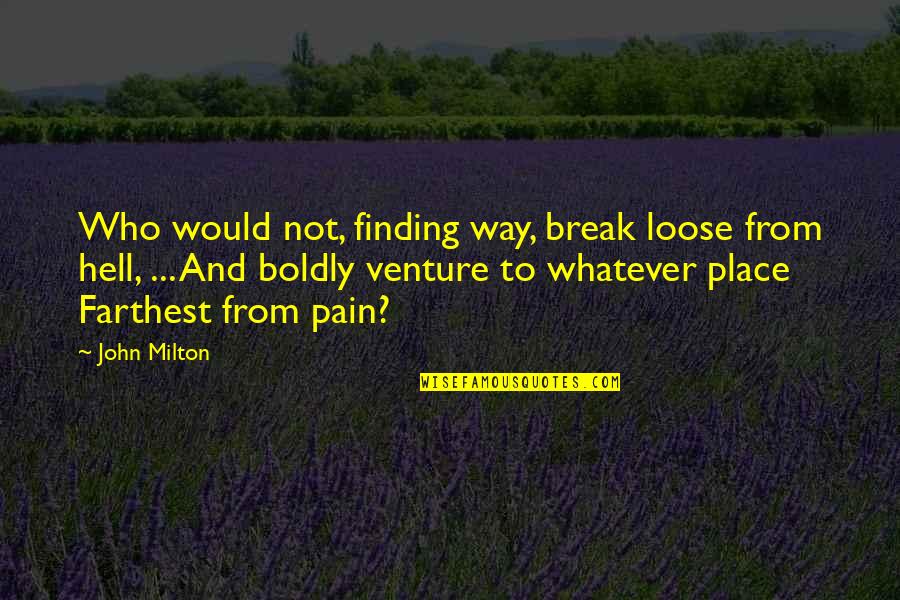 Who would not, finding way, break loose from hell, ... And boldly venture to whatever place Farthest from pain? —
John Milton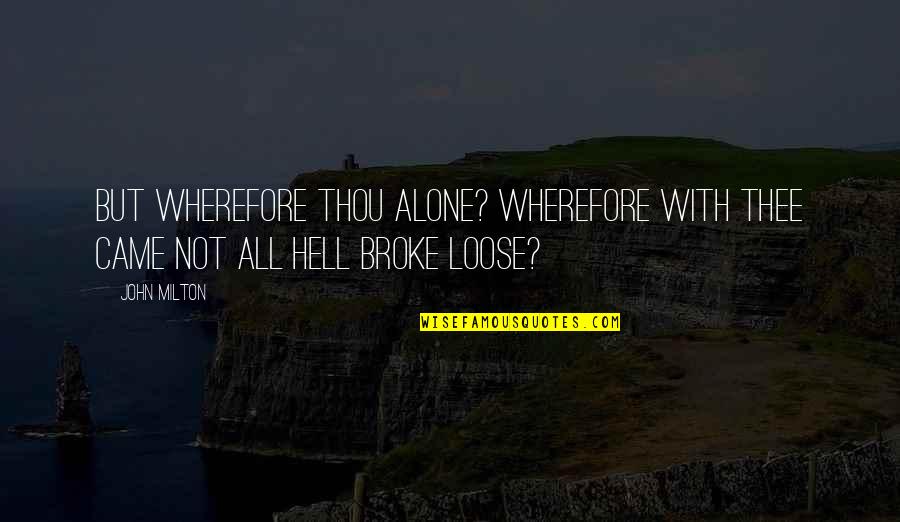 But wherefore thou alone? Wherefore with thee Came not all hell broke loose?
—
John Milton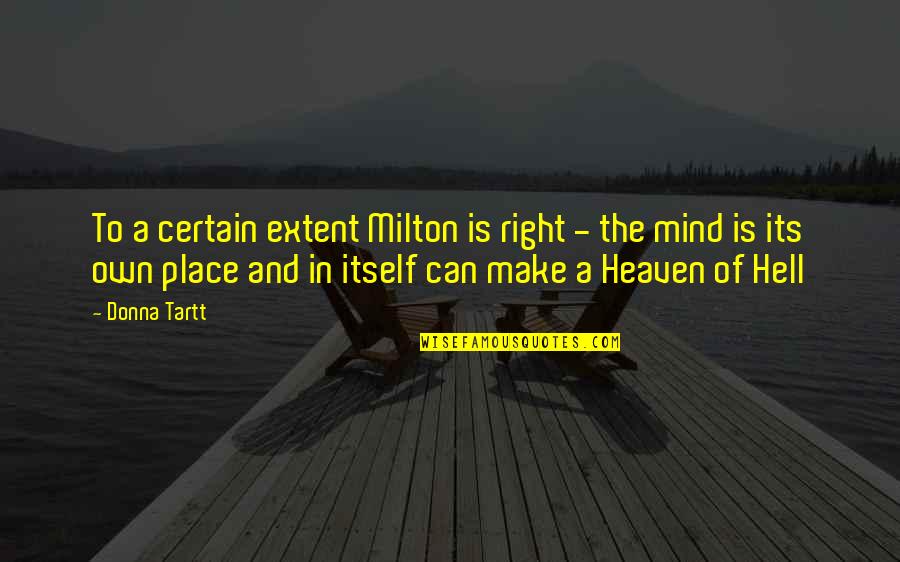 To a certain extent Milton is right - the mind is its own place and in itself can make a Heaven of Hell —
Donna Tartt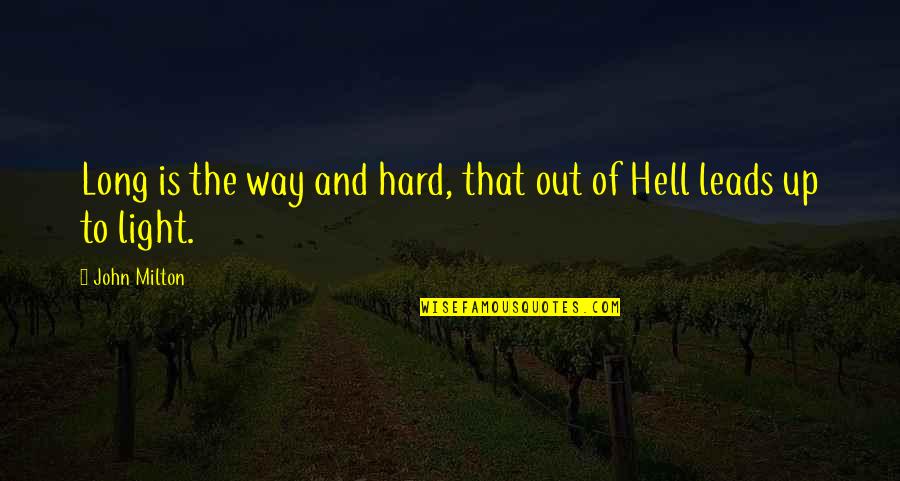 Long is the way and hard, that out of Hell leads up to light. —
John Milton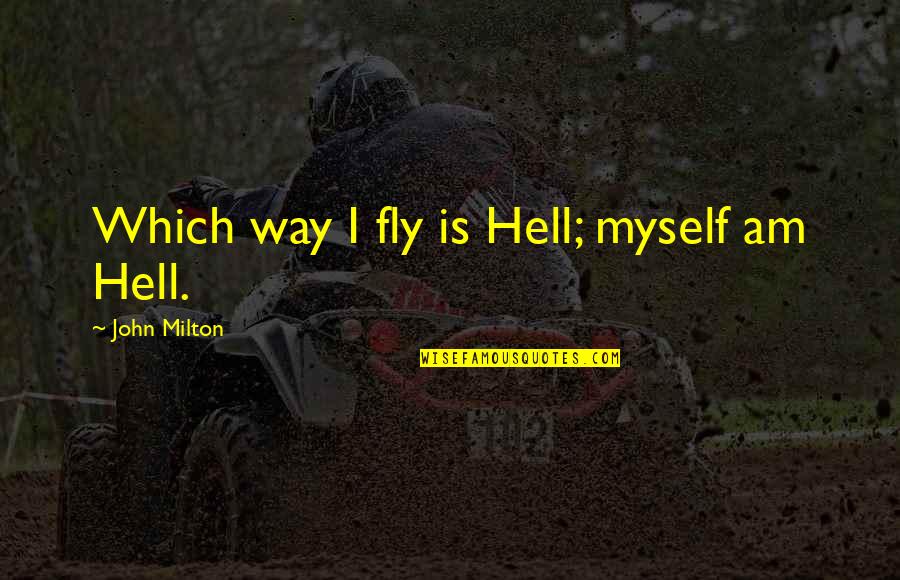 Which way I fly is Hell; myself am Hell. —
John Milton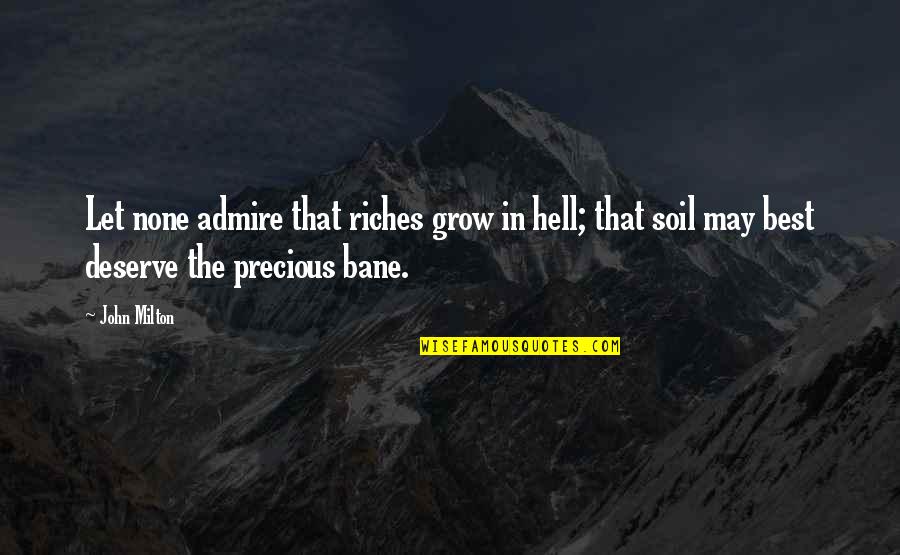 Let none admire that riches grow in hell; that soil may best deserve the precious bane. —
John Milton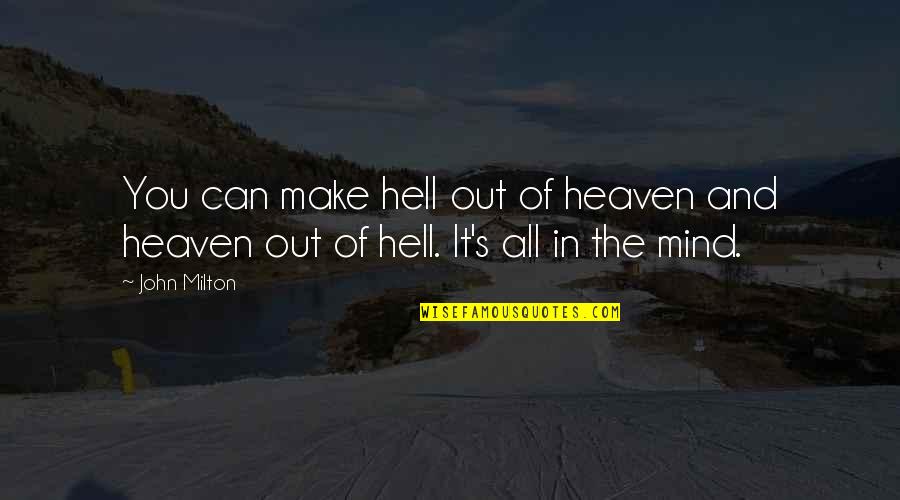 You can make hell out of heaven and heaven out of hell. It's all in the mind. —
John Milton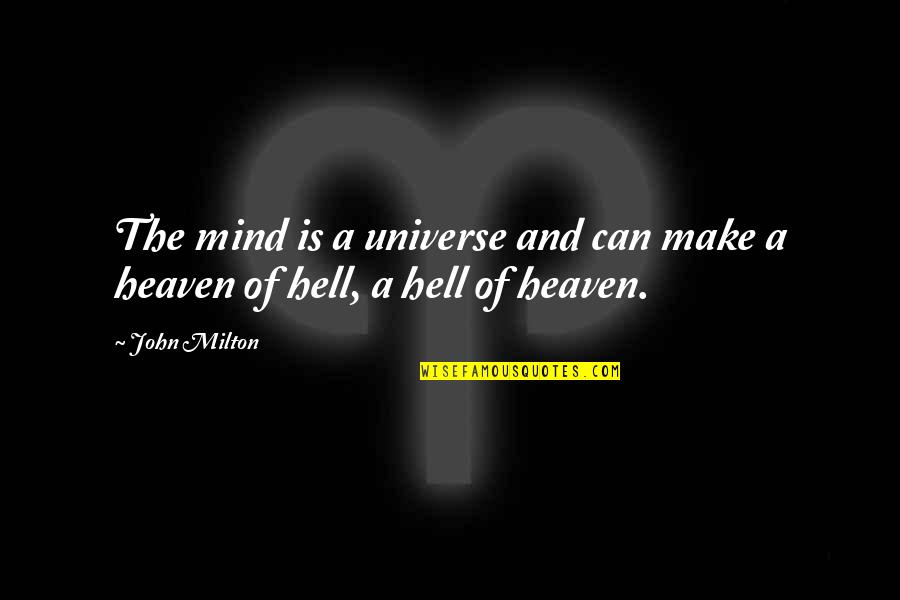 The mind is a universe and can make a heaven of hell, a hell of heaven. —
John Milton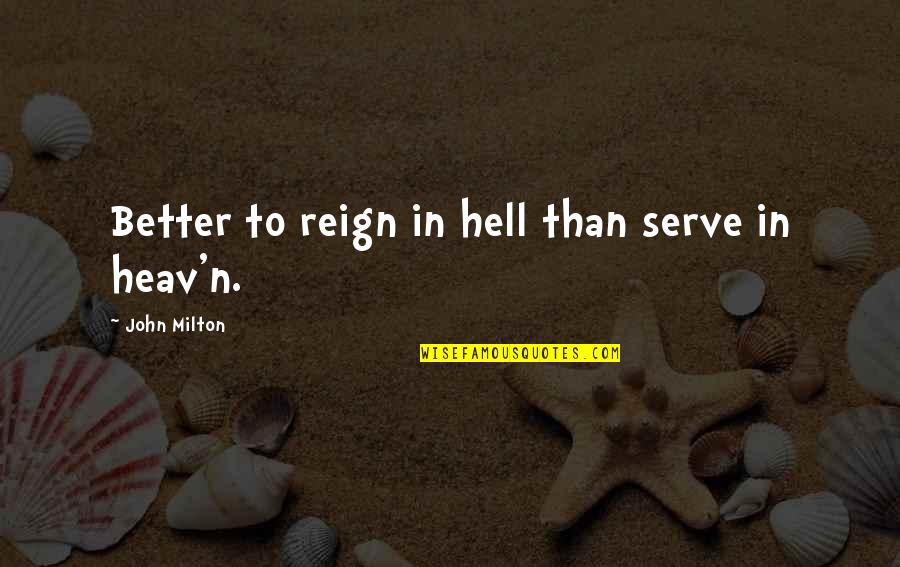 Better to reign in hell than serve in heav'n. —
John Milton