Michael Morpurgo Quotes
Collection of top 68 famous quotes about Michael Morpurgo
Michael Morpurgo Quotes & Sayings
Happy to read and share the best inspirational Michael Morpurgo quotes, sayings and quotations on Wise Famous Quotes.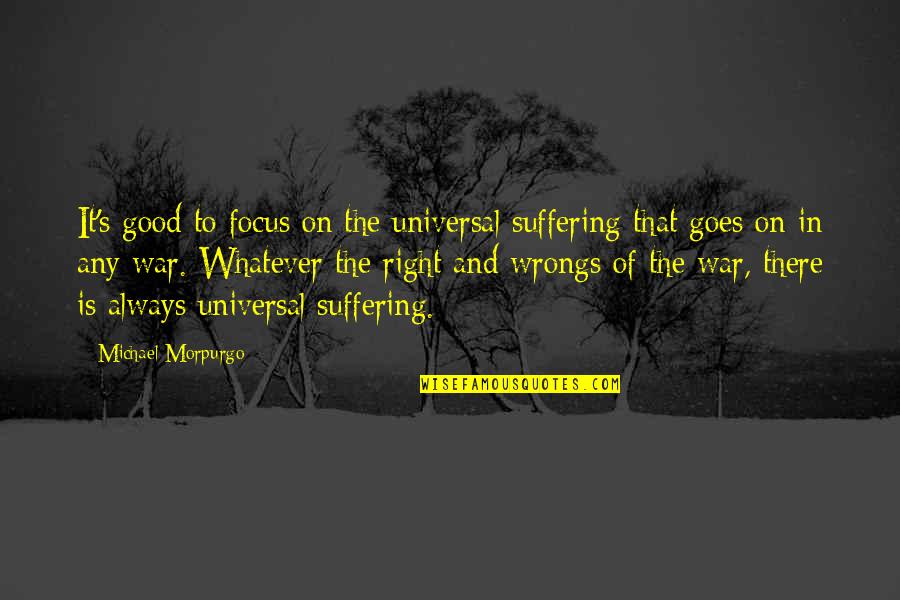 It's good to focus on the universal suffering that goes on in any war. Whatever the right and wrongs of the war, there is always universal suffering.
—
Michael Morpurgo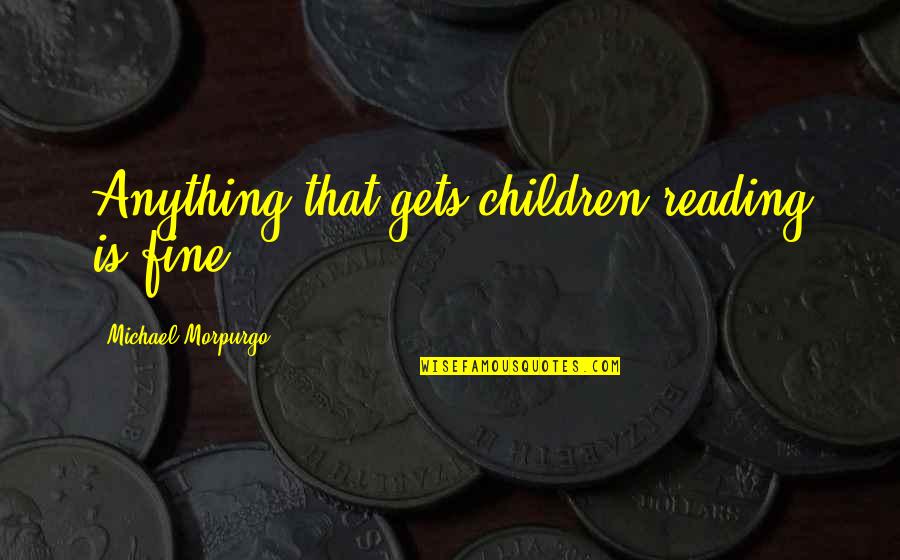 Anything that gets children reading is fine.
—
Michael Morpurgo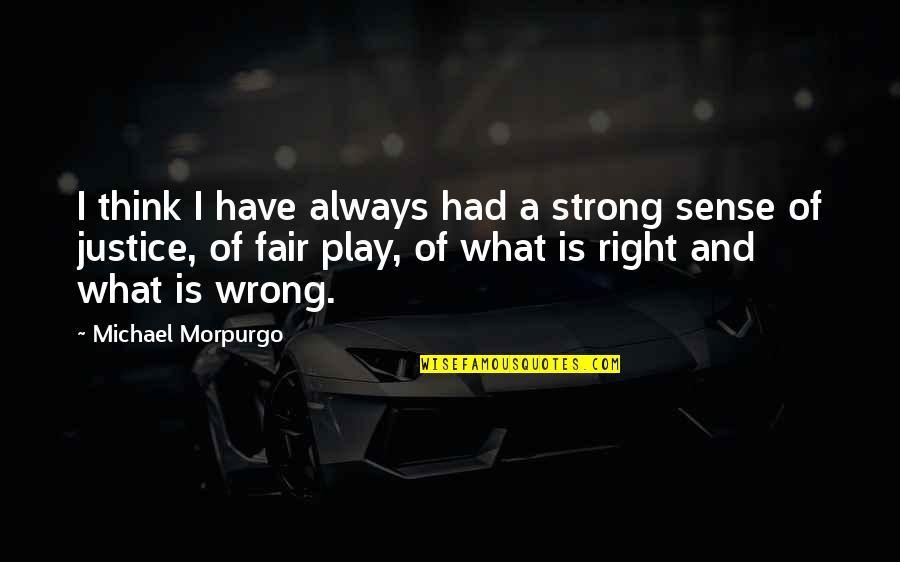 I think I have always had a strong sense of justice, of fair play, of what is right and what is wrong.
—
Michael Morpurgo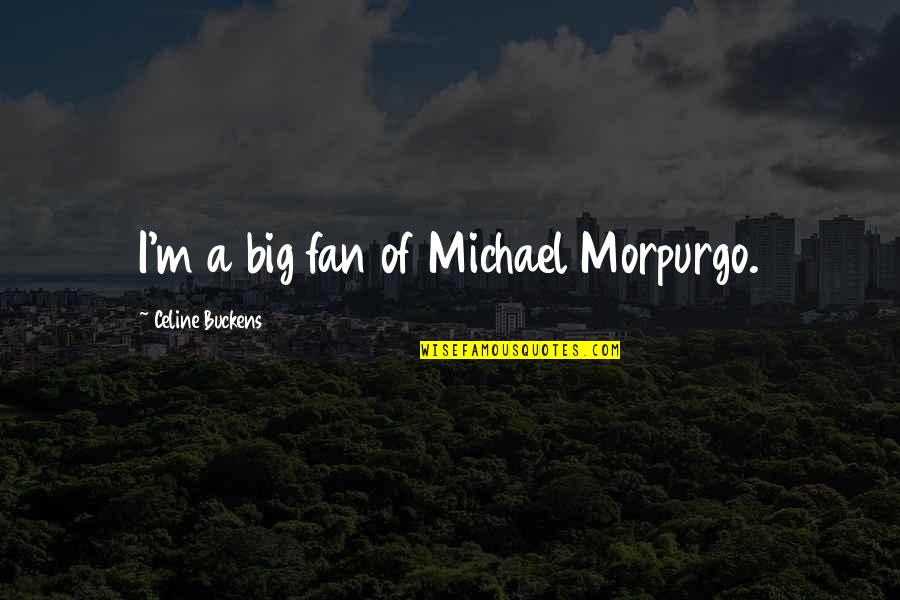 I'm a big fan of Michael Morpurgo.
—
Celine Buckens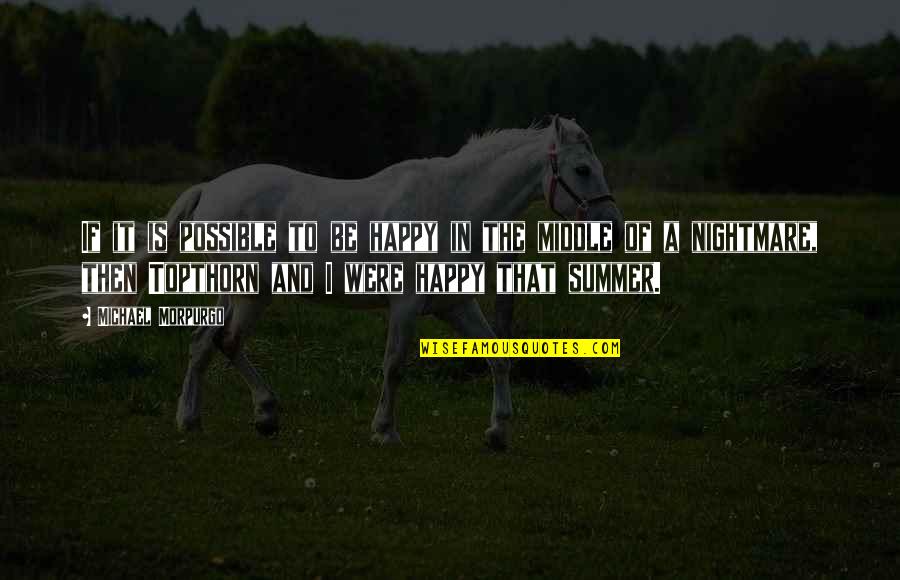 If it is possible to be happy in the middle of a nightmare, then Topthorn and I were happy that summer. —
Michael Morpurgo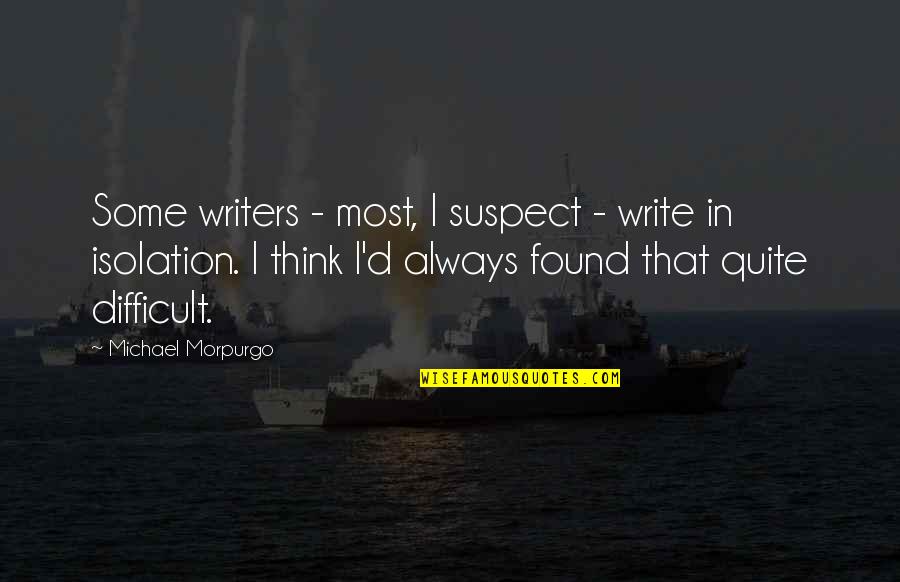 Some writers - most, I suspect - write in isolation. I think I'd always found that quite difficult. —
Michael Morpurgo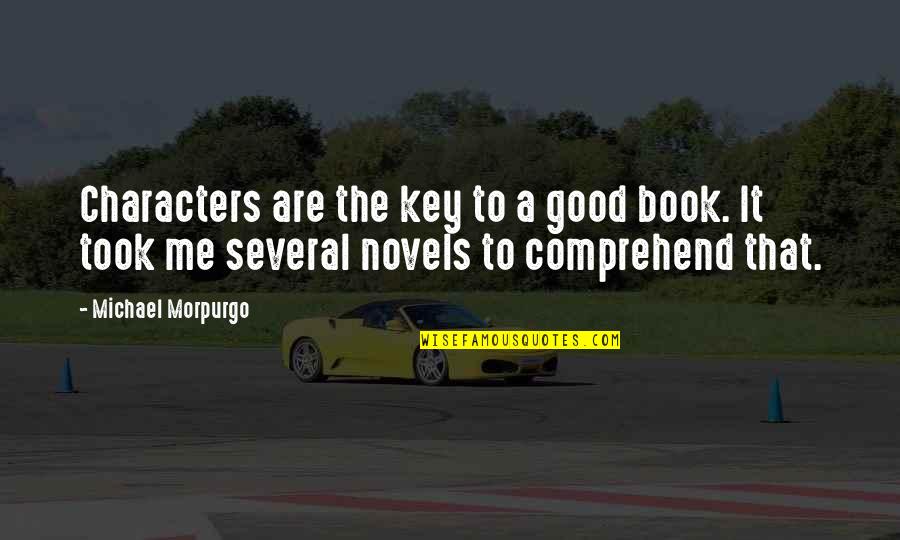 Characters are the key to a good book. It took me several novels to comprehend that. —
Michael Morpurgo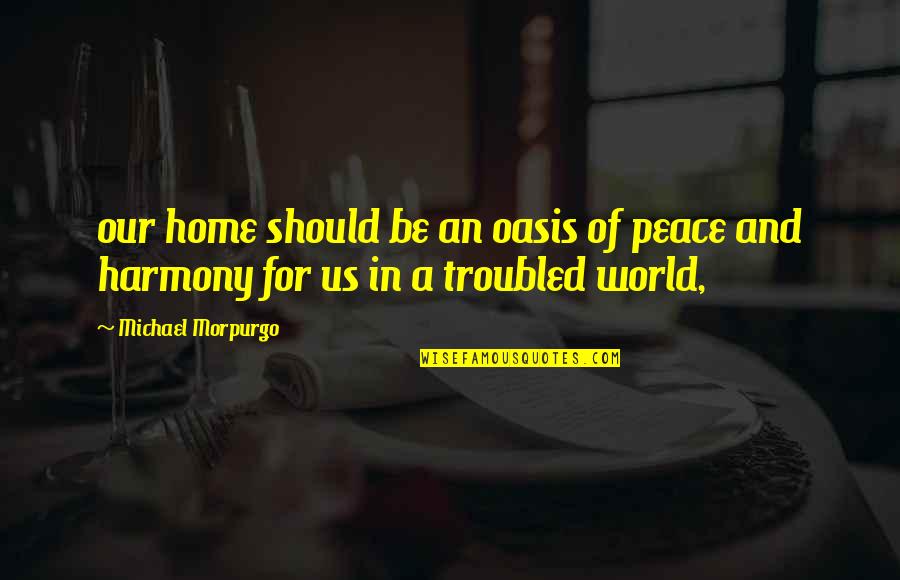 our home should be an oasis of peace and harmony for us in a troubled world, —
Michael Morpurgo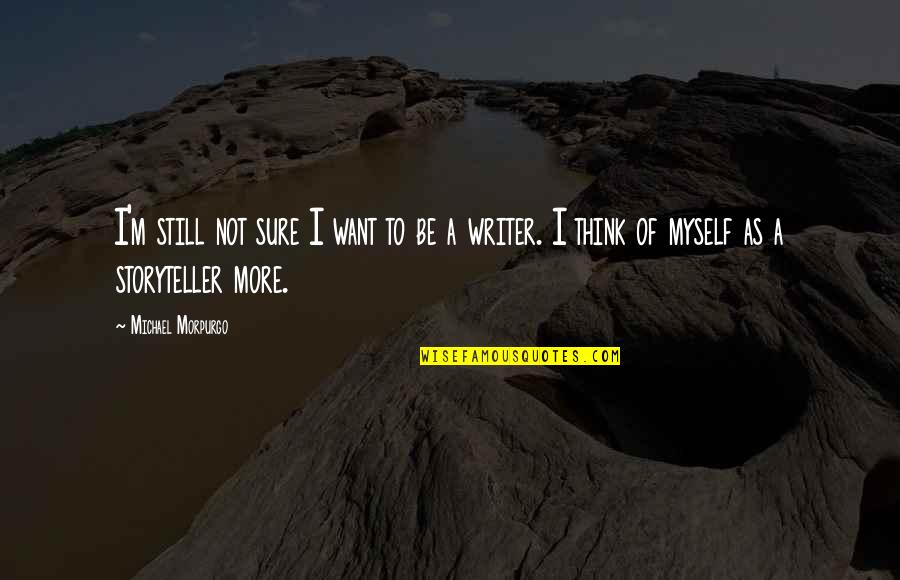 I'm still not sure I want to be a writer. I think of myself as a storyteller more. —
Michael Morpurgo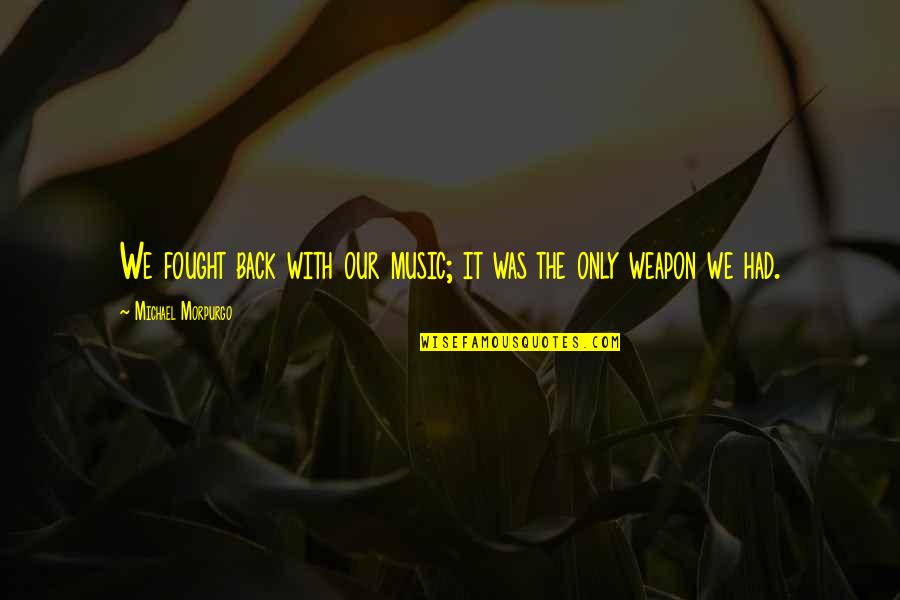 We fought back with our music; it was the only weapon we had. —
Michael Morpurgo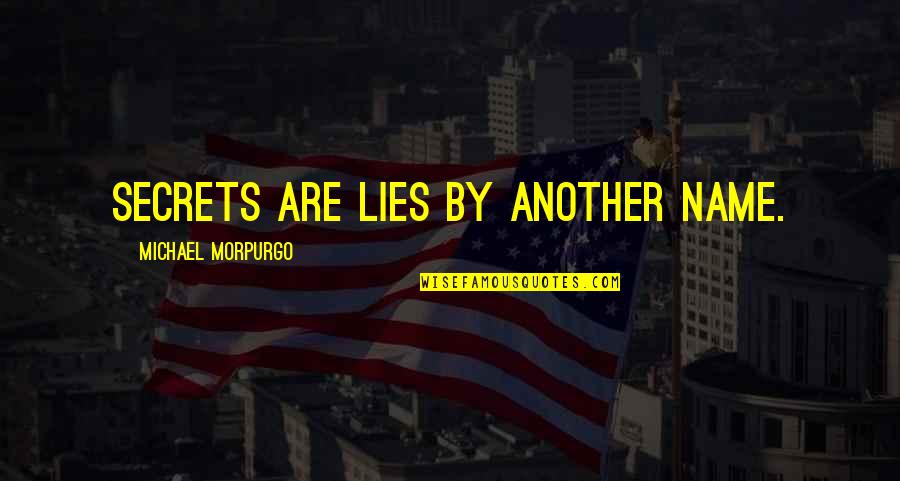 Secrets are lies by another name. —
Michael Morpurgo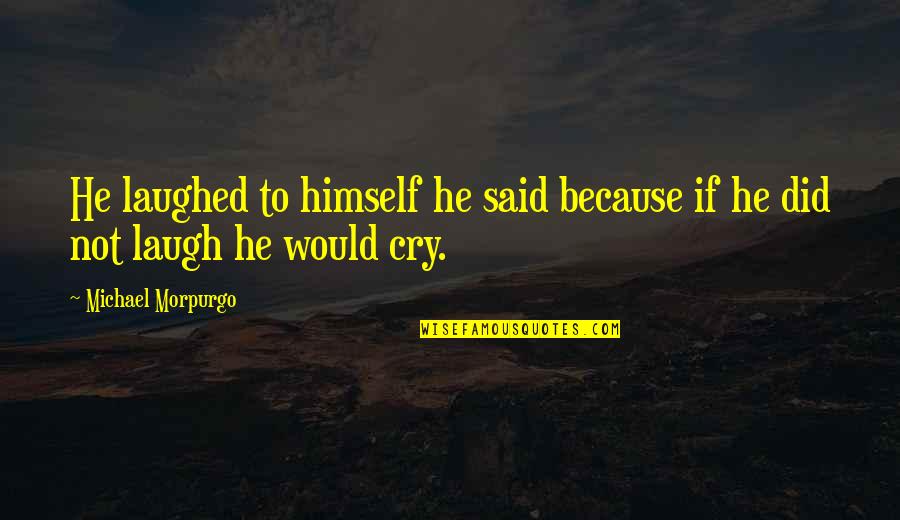 He laughed to himself he said because if he did not laugh he would cry. —
Michael Morpurgo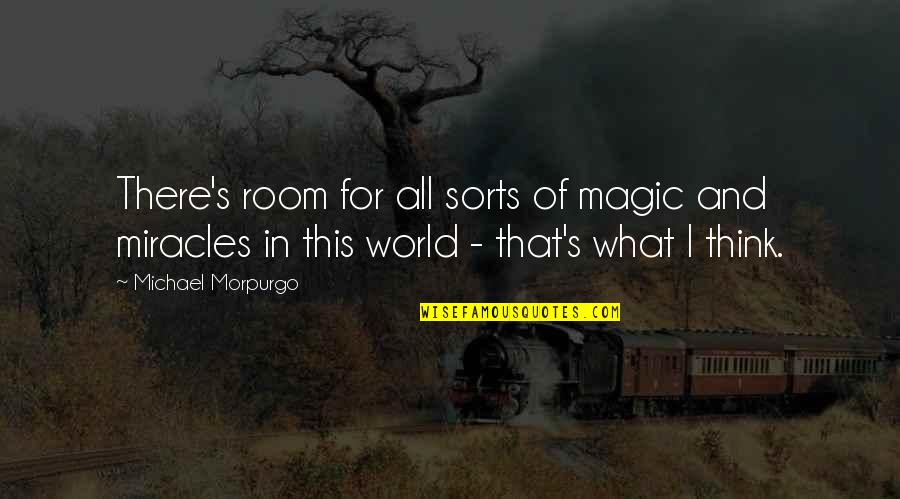 There's room for all sorts of magic and miracles in this world - that's what I think. —
Michael Morpurgo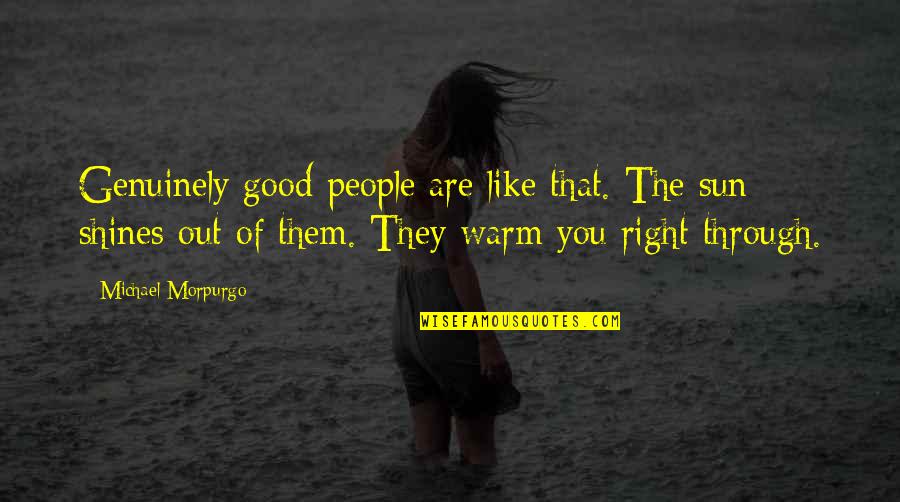 Genuinely good people are like that. The sun shines out of them. They warm you right through. —
Michael Morpurgo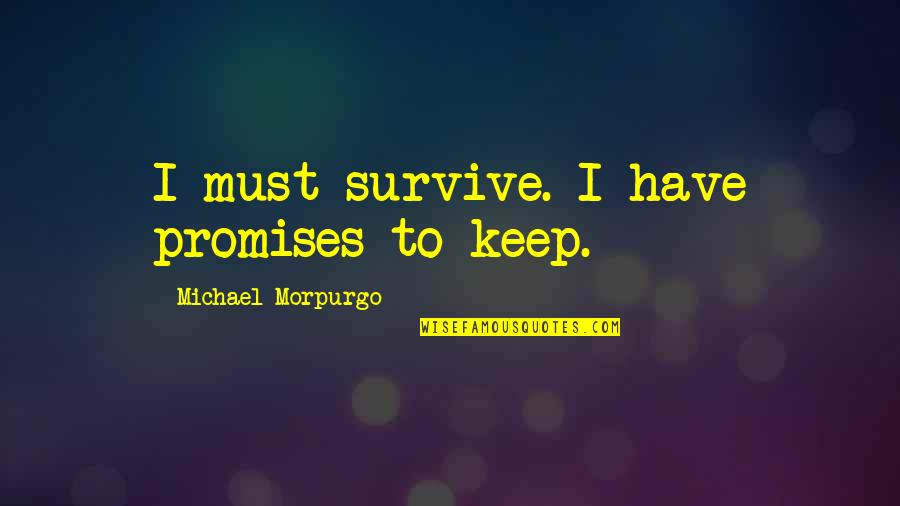 I must survive. I have promises to keep. —
Michael Morpurgo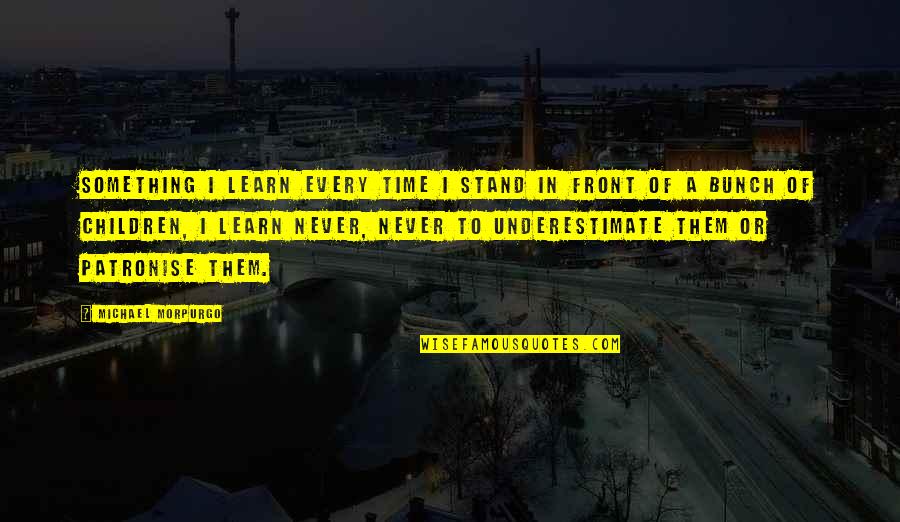 Something I learn every time I stand in front of a bunch of children, I learn never, never to underestimate them or patronise them. —
Michael Morpurgo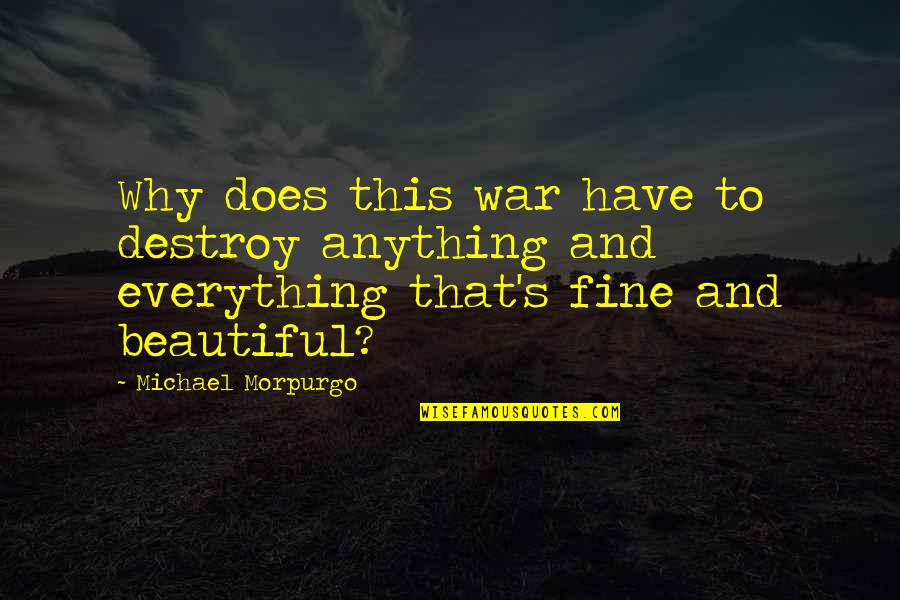 Why does this war have to destroy anything and everything that's fine and beautiful? —
Michael Morpurgo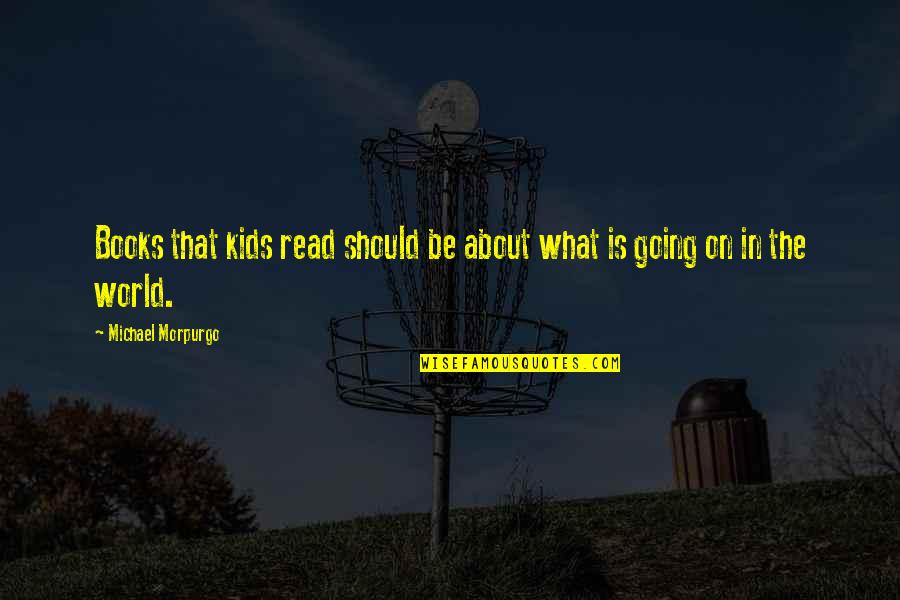 Books that kids read should be about what is going on in the world. —
Michael Morpurgo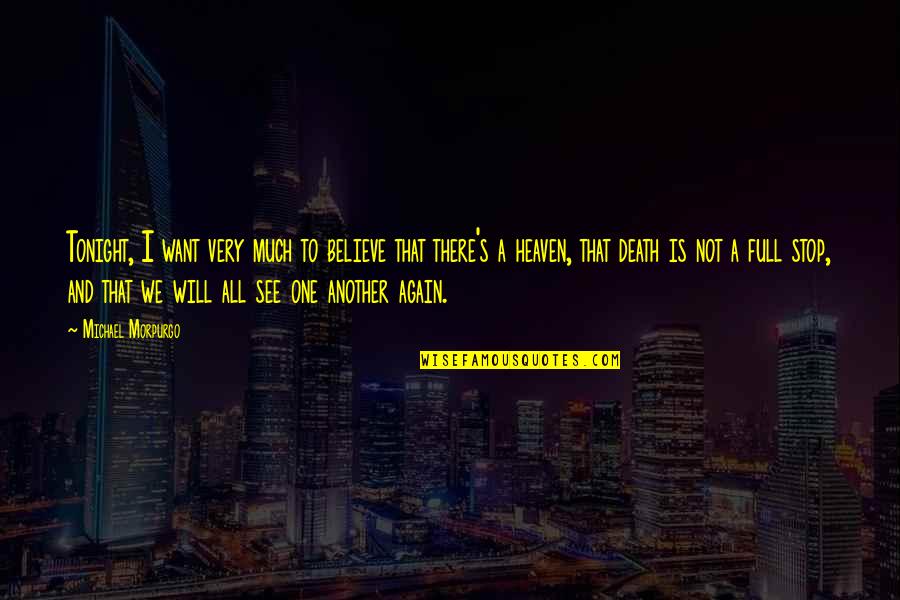 Tonight, I want very much to believe that there's a heaven, that death is not a full stop, and that we will all see one another again. —
Michael Morpurgo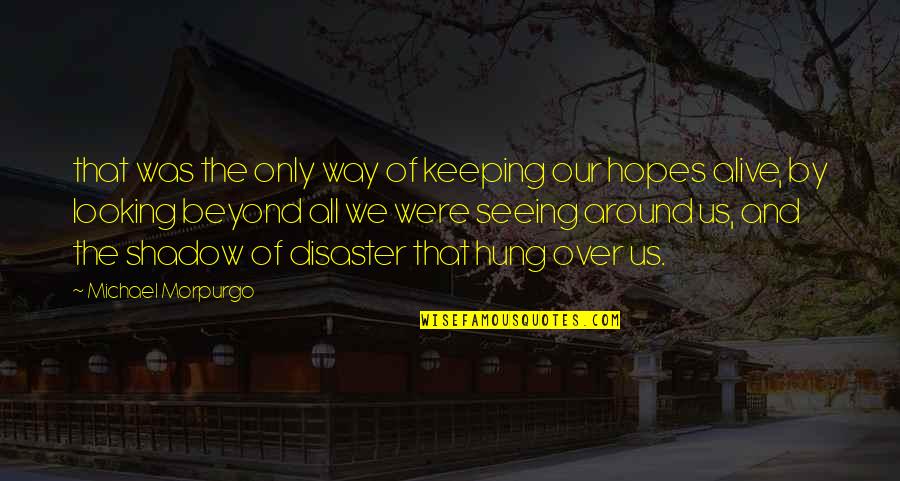 that was the only way of keeping our hopes alive, by looking beyond all we were seeing around us, and the shadow of disaster that hung over us. —
Michael Morpurgo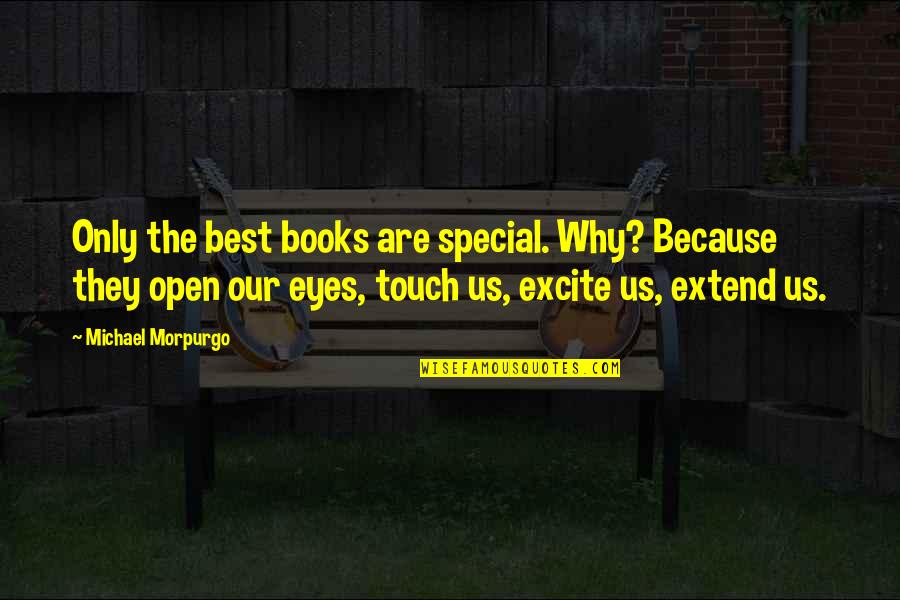 Only the best books are special. Why? Because they open our eyes, touch us, excite us, extend us. —
Michael Morpurgo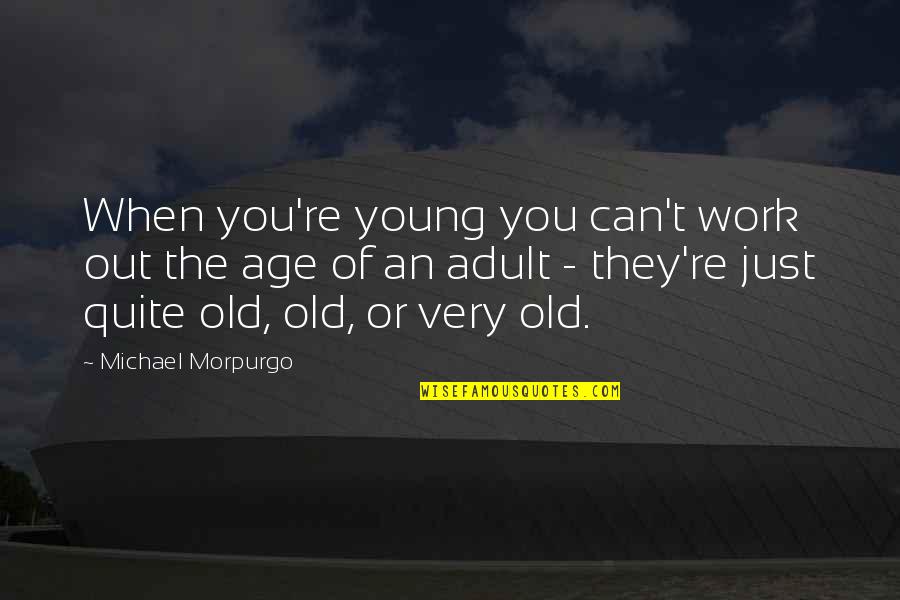 When you're young you can't work out the age of an adult - they're just quite old, old, or very old. —
Michael Morpurgo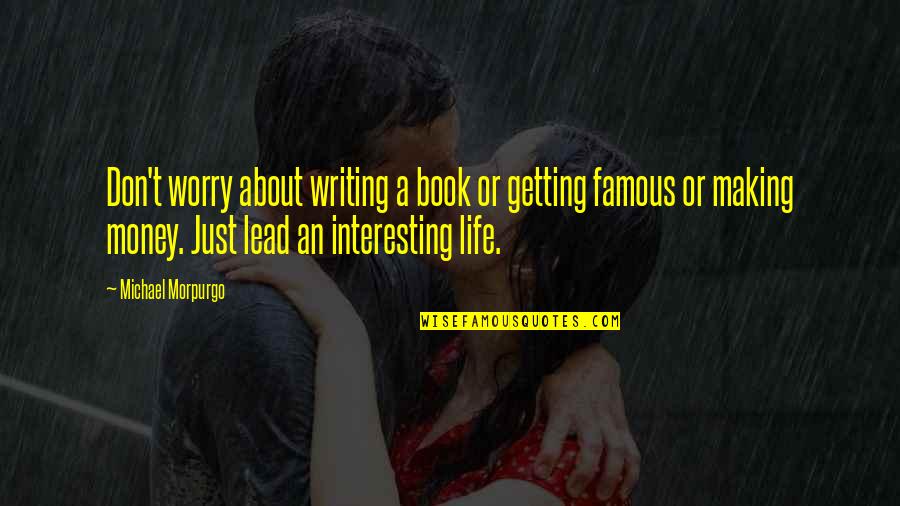 Don't worry about writing a book or getting famous or making money. Just lead an interesting life. —
Michael Morpurgo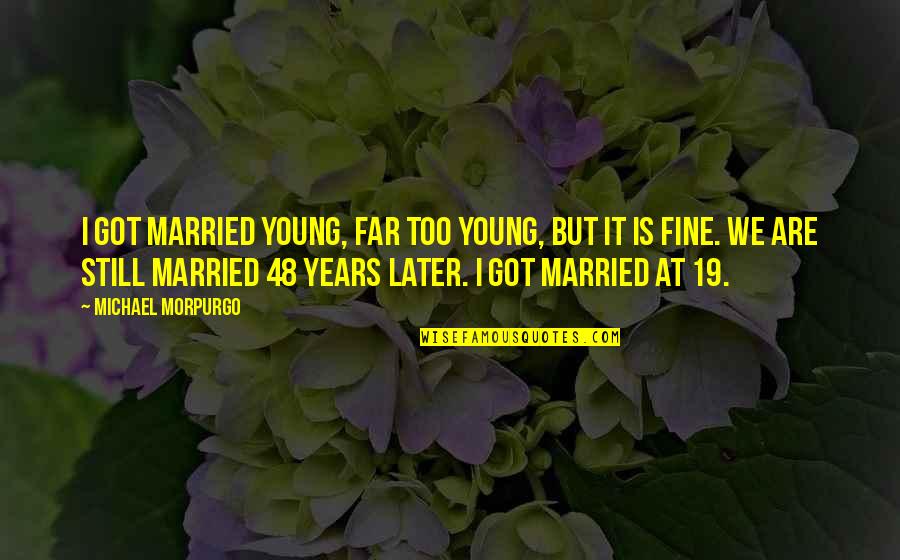 I got married young, far too young, but it is fine. We are still married 48 years later. I got married at 19. —
Michael Morpurgo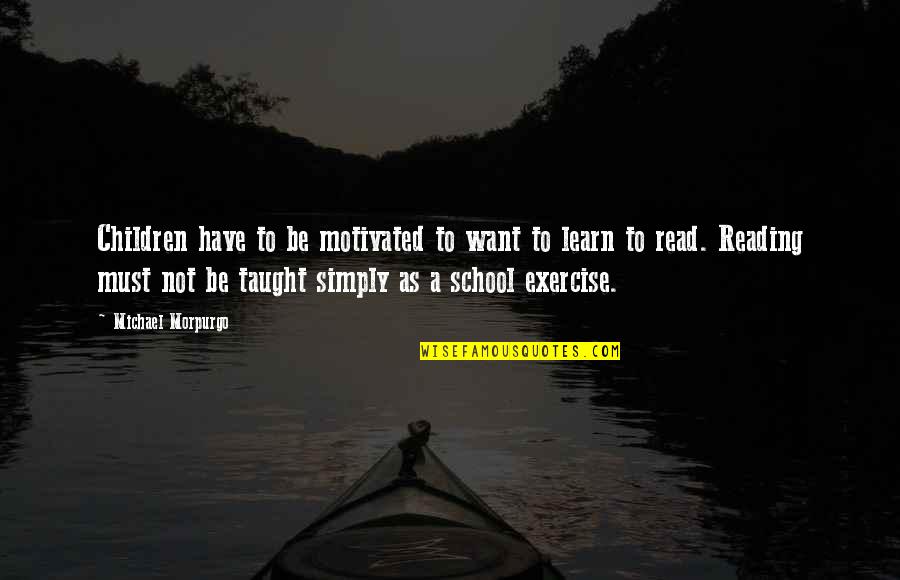 Children have to be motivated to want to learn to read. Reading must not be taught simply as a school exercise. —
Michael Morpurgo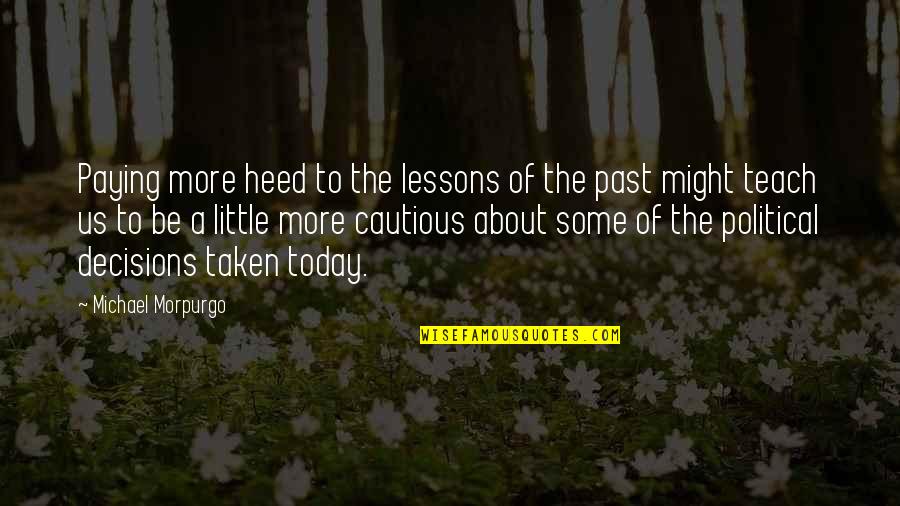 Paying more heed to the lessons of the past might teach us to be a little more cautious about some of the political decisions taken today. —
Michael Morpurgo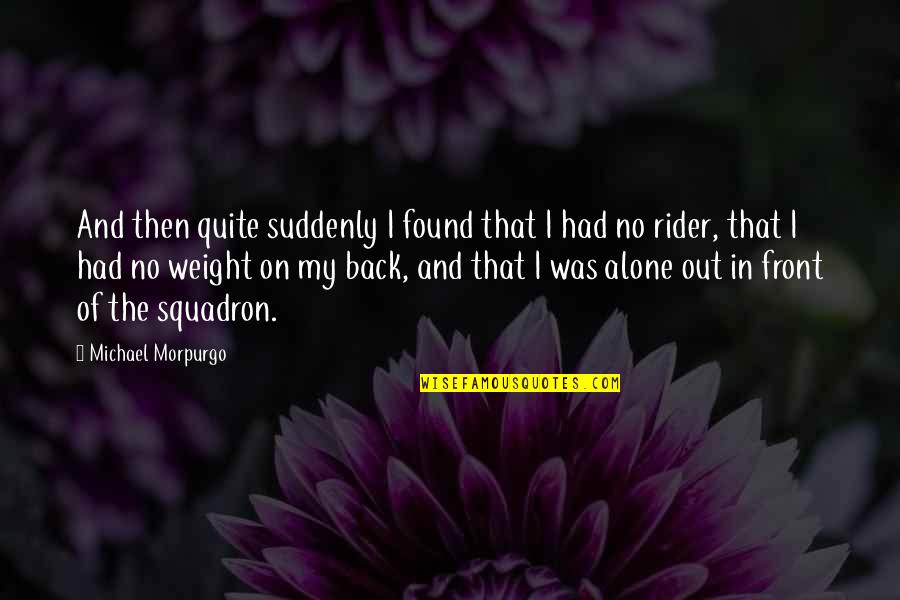 And then quite suddenly I found that I had no rider, that I had no weight on my back, and that I was alone out in front of the squadron. —
Michael Morpurgo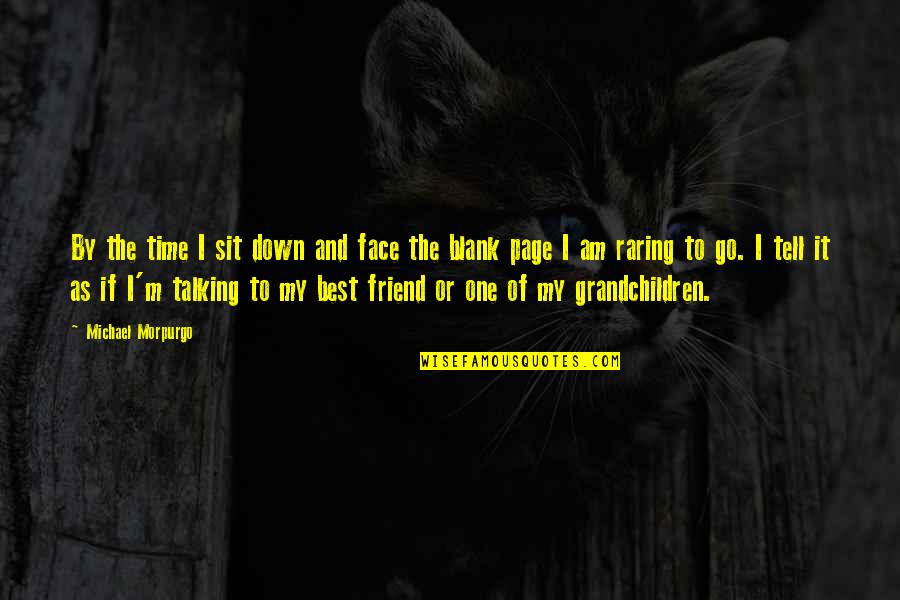 By the time I sit down and face the blank page I am raring to go. I tell it as if I'm talking to my best friend or one of my grandchildren. —
Michael Morpurgo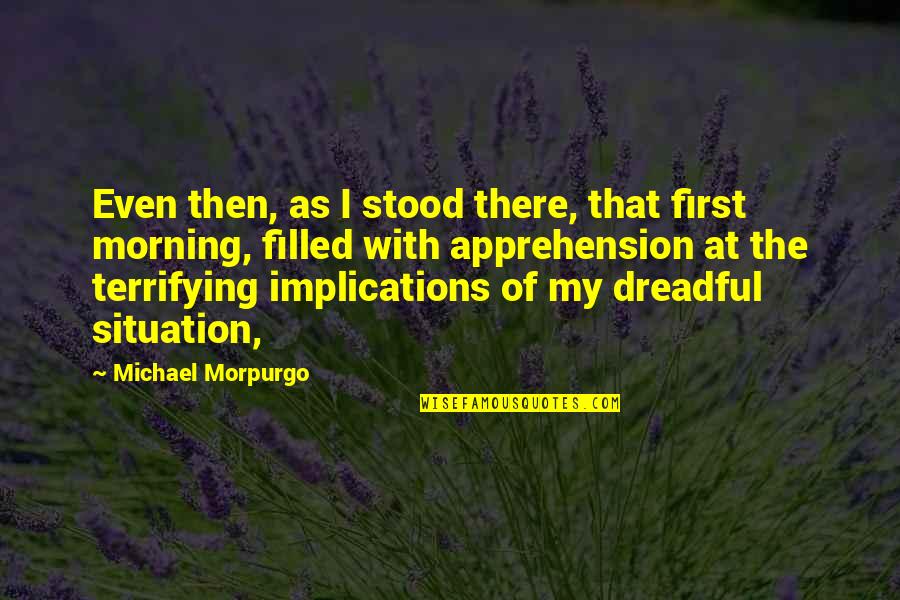 Even then, as I stood there, that first morning, filled with apprehension at the terrifying implications of my dreadful situation, —
Michael Morpurgo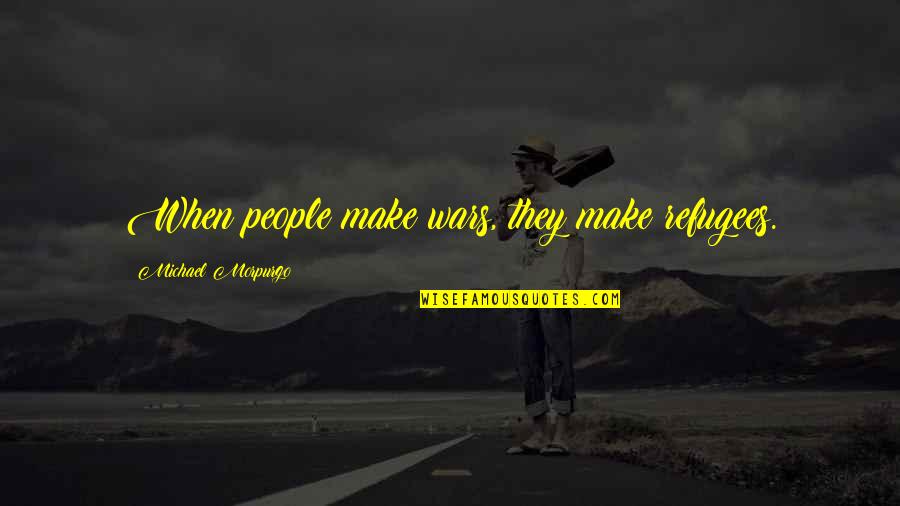 When people make wars, they make refugees. —
Michael Morpurgo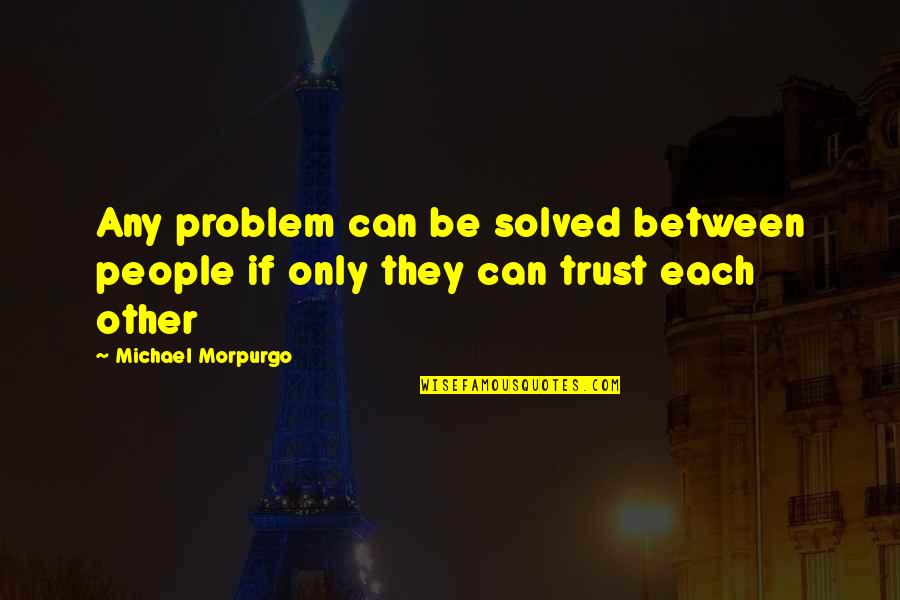 Any problem can be solved between people if only they can trust each other —
Michael Morpurgo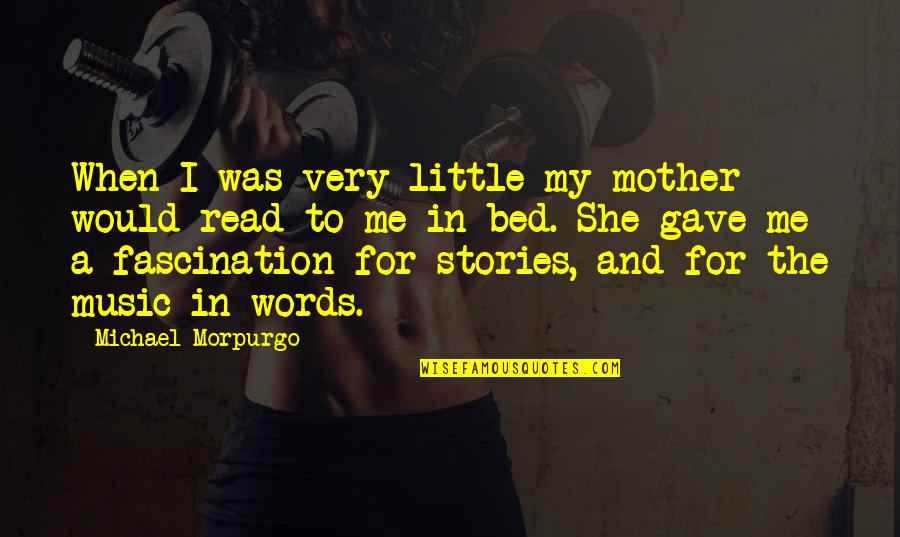 When I was very little my mother would read to me in bed. She gave me a fascination for stories, and for the music in words. —
Michael Morpurgo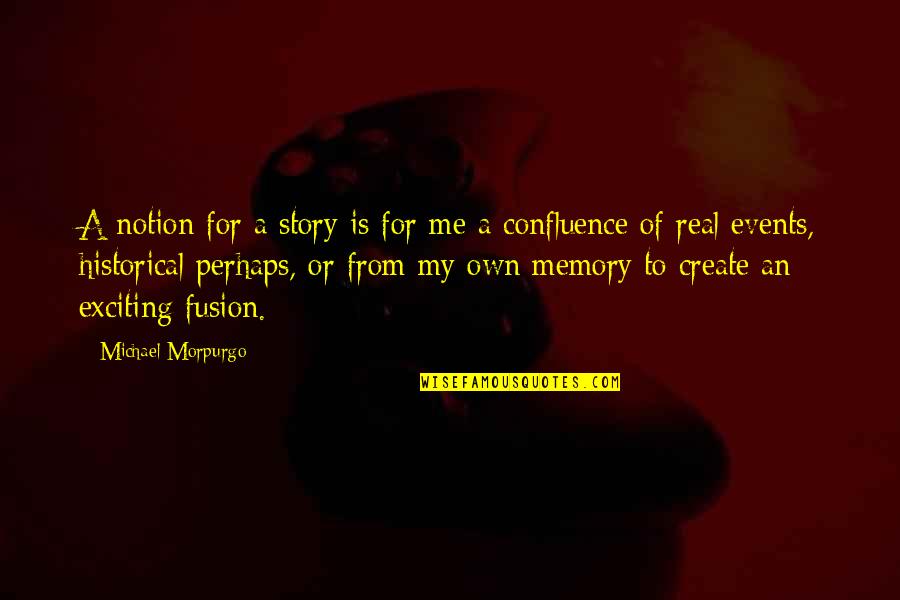 A notion for a story is for me a confluence of real events, historical perhaps, or from my own memory to create an exciting fusion. —
Michael Morpurgo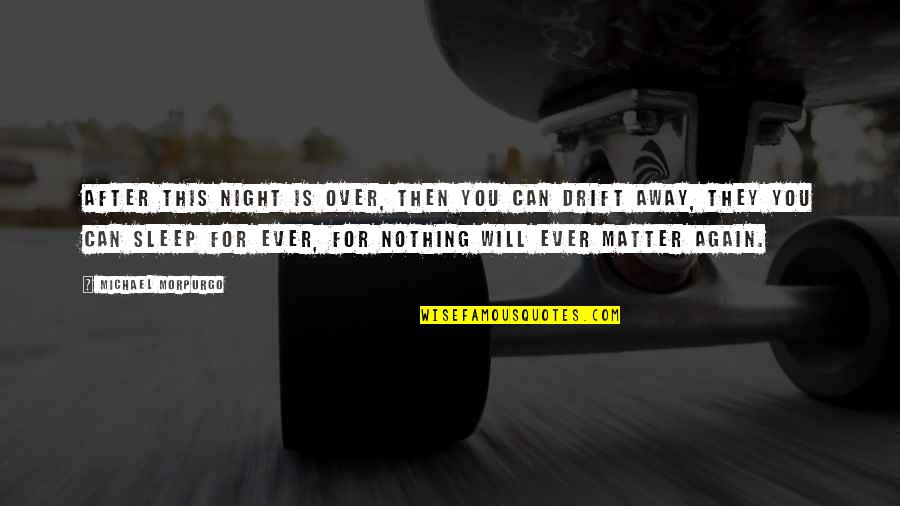 After this night is over, then you can drift away, they you can sleep for ever, for nothing will ever matter again. —
Michael Morpurgo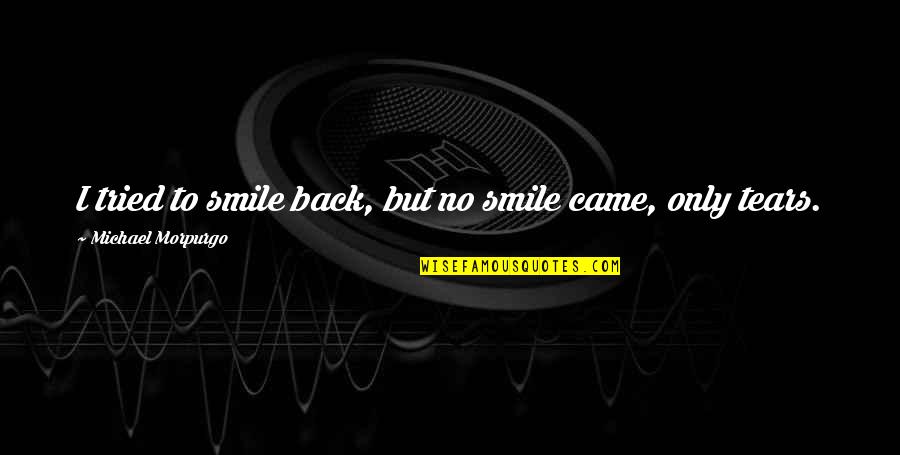 I tried to smile back, but no smile came, only tears. —
Michael Morpurgo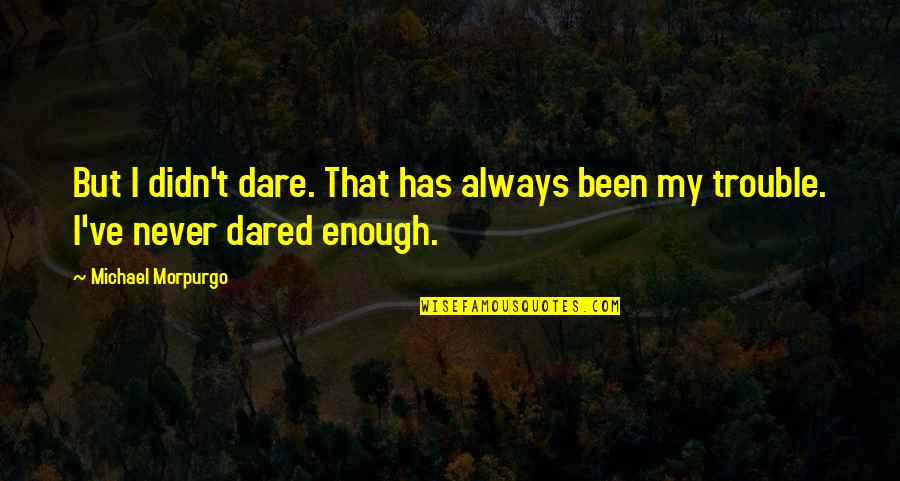 But I didn't dare. That has always been my trouble. I've never dared enough. —
Michael Morpurgo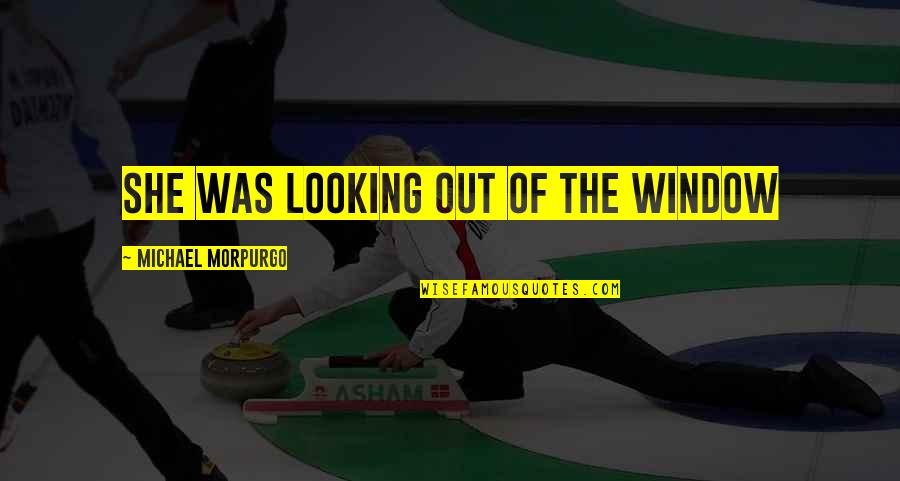 She was looking out of the window —
Michael Morpurgo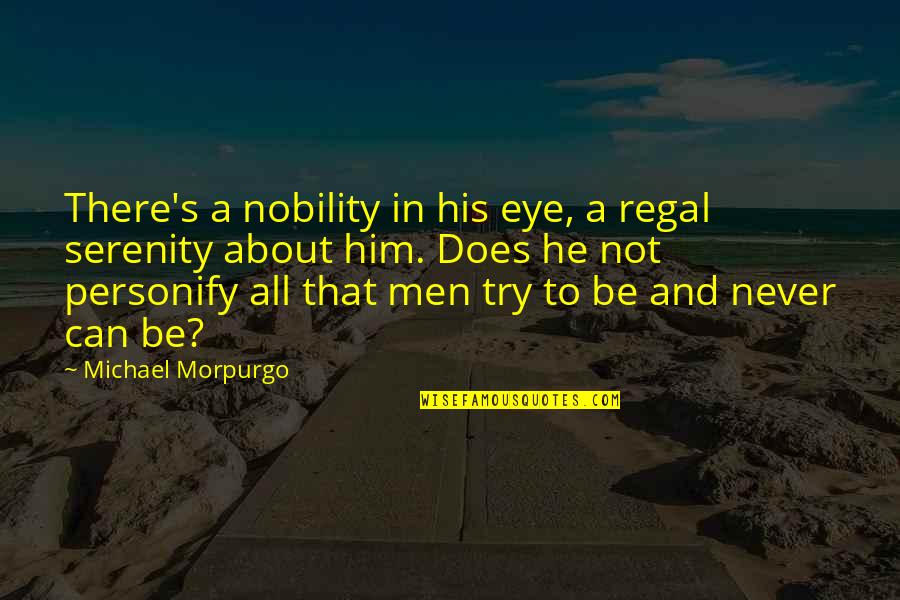 There's a nobility in his eye, a regal serenity about him. Does he not personify all that men try to be and never can be? —
Michael Morpurgo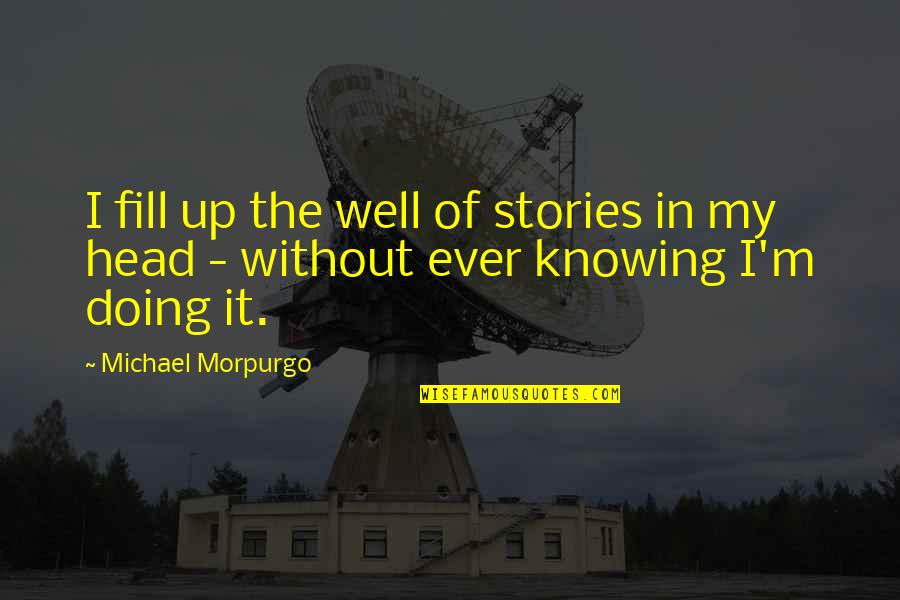 I fill up the well of stories in my head - without ever knowing I'm doing it. —
Michael Morpurgo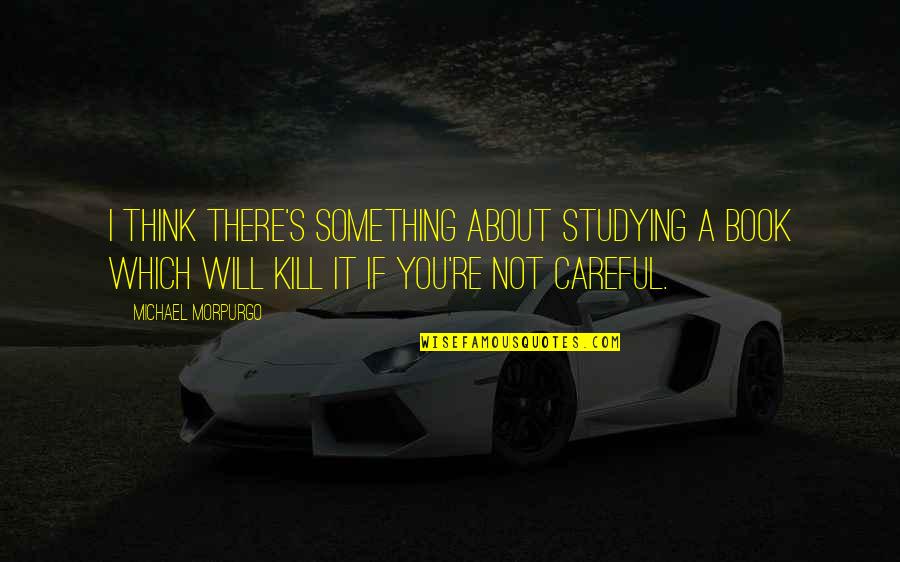 I think there's something about studying a book which will kill it if you're not careful. —
Michael Morpurgo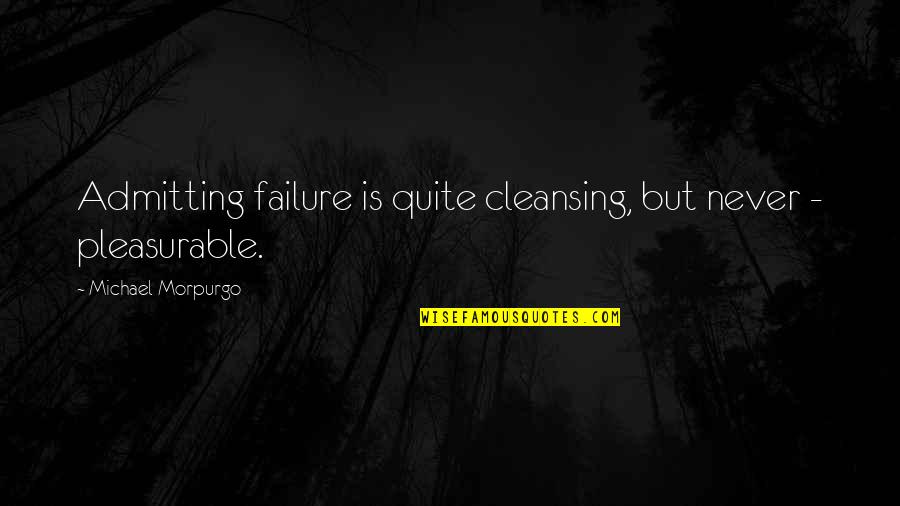 Admitting failure is quite cleansing, but never - pleasurable. —
Michael Morpurgo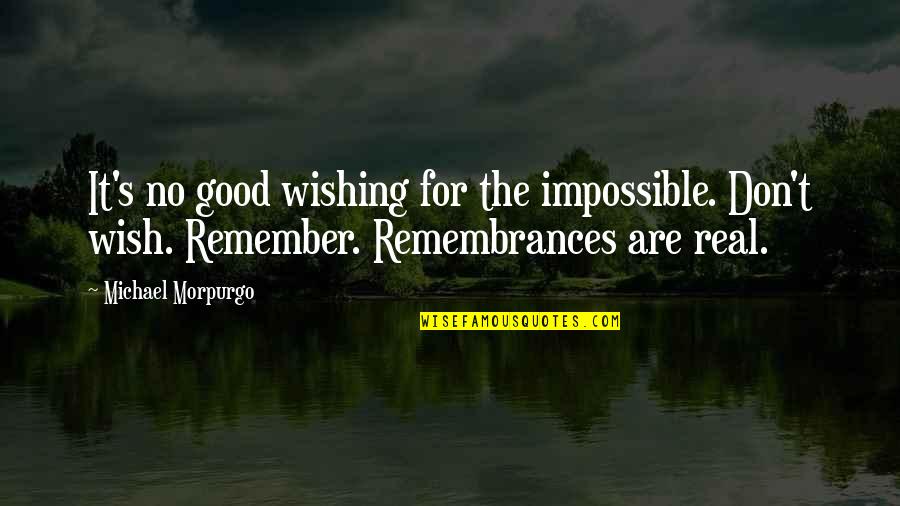 It's no good wishing for the impossible. Don't wish. Remember. Remembrances are real. —
Michael Morpurgo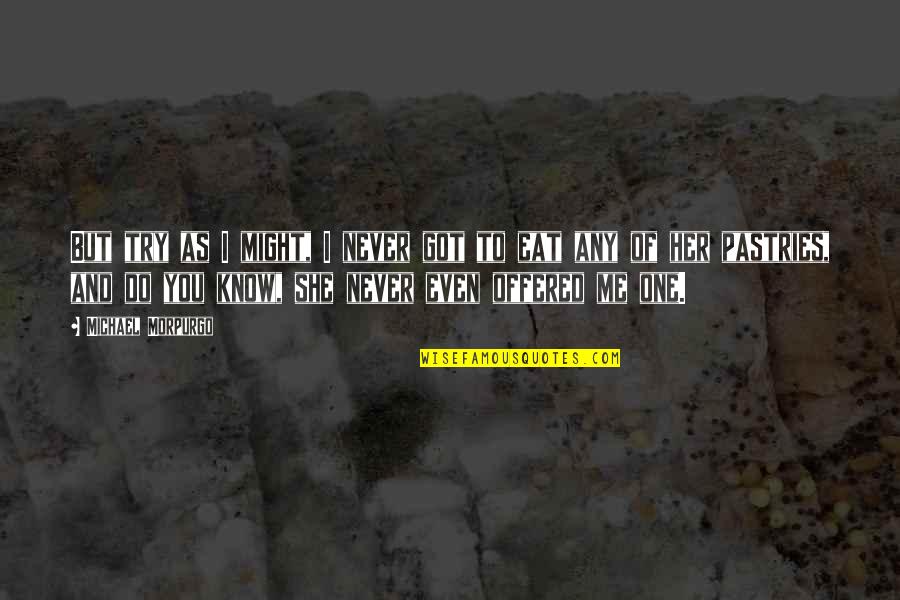 But try as I might, I never got to eat any of her pastries, and do you know, she never even offered me one. —
Michael Morpurgo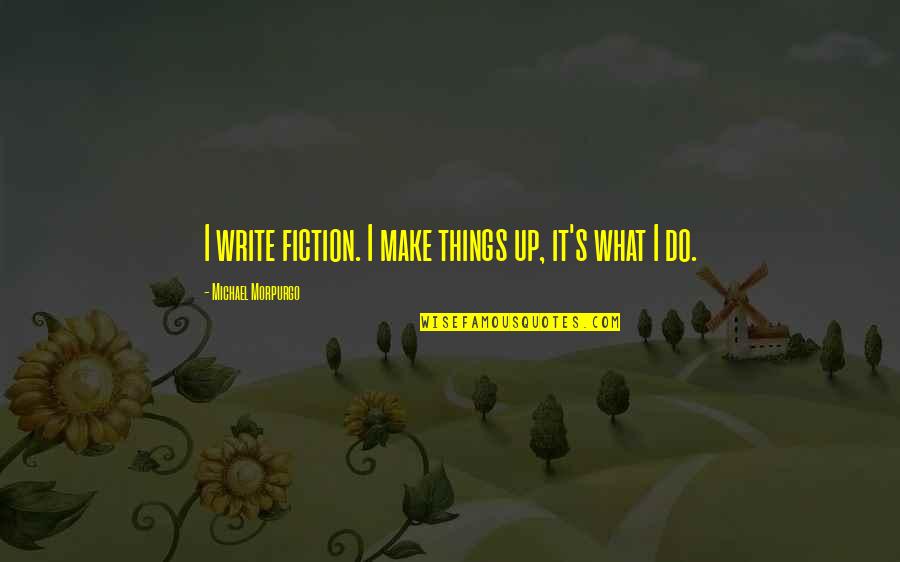 I write fiction. I make things up, it's what I do. —
Michael Morpurgo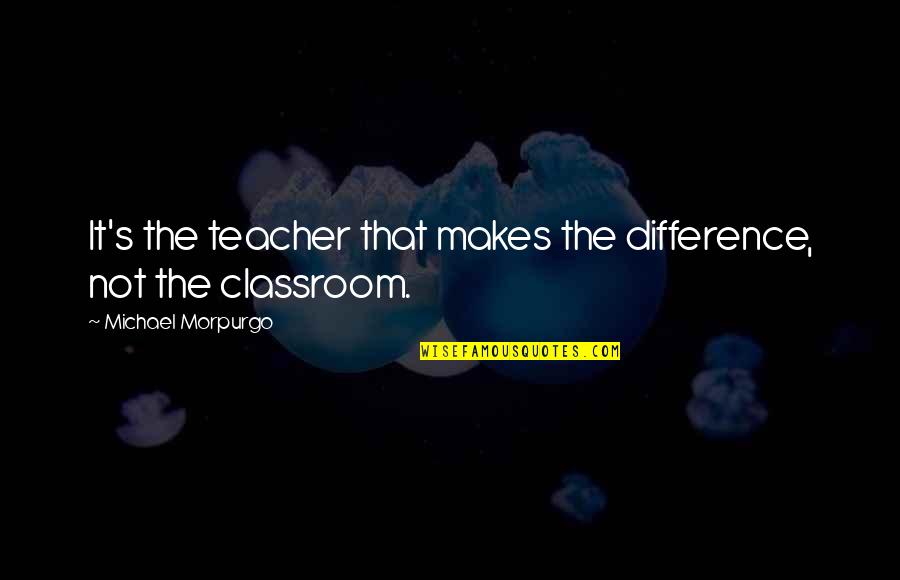 It's the teacher that makes the difference, not the classroom. —
Michael Morpurgo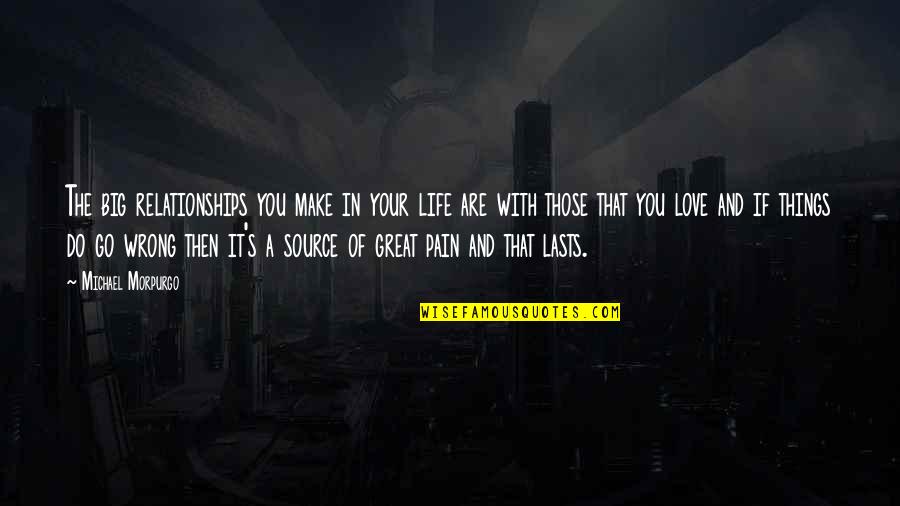 The big relationships you make in your life are with those that you love and if things do go wrong then it's a source of great pain and that lasts. —
Michael Morpurgo
Life must not be spent always hoping, always waiting. Life is for living. -Kensuke —
Michael Morpurgo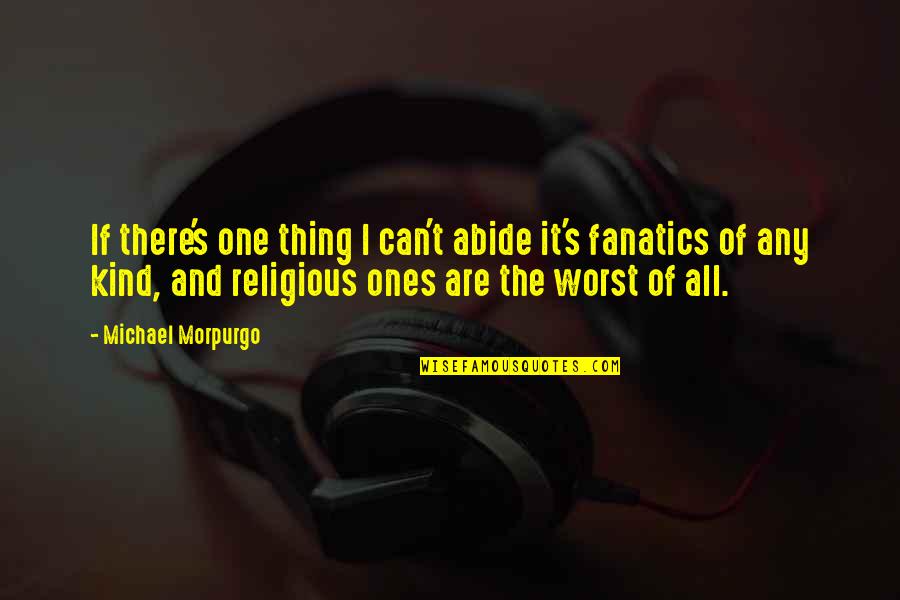 If there's one thing I can't abide it's fanatics of any kind, and religious ones are the worst of all. —
Michael Morpurgo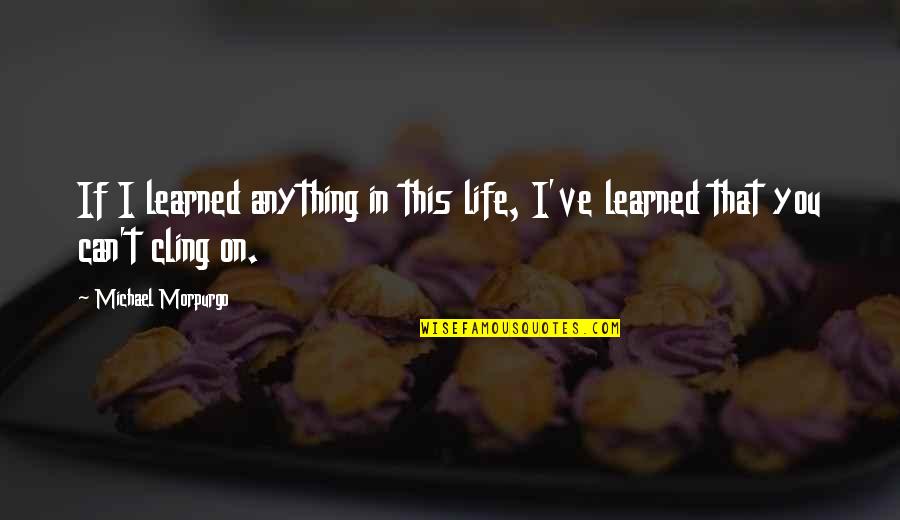 If I learned anything in this life, I've learned that you can't cling on. —
Michael Morpurgo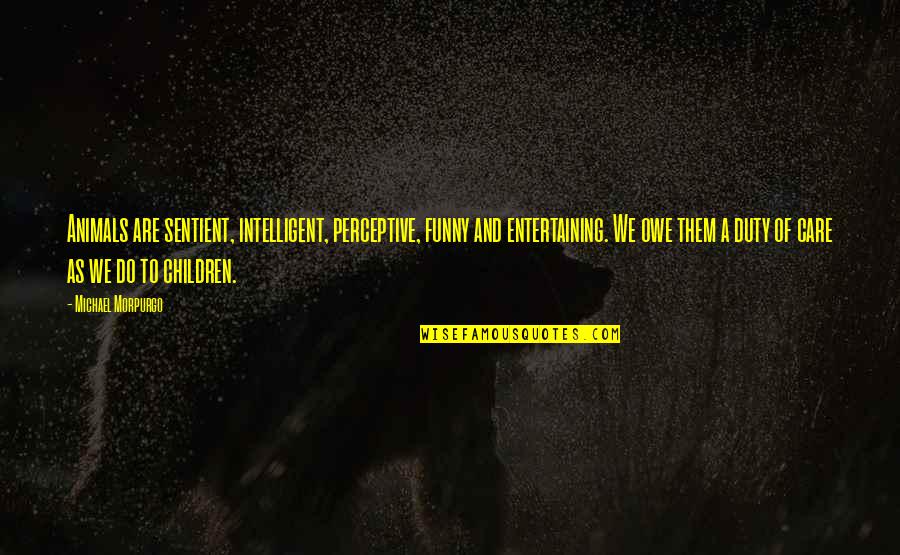 Animals are sentient, intelligent, perceptive, funny and entertaining. We owe them a duty of care as we do to children. —
Michael Morpurgo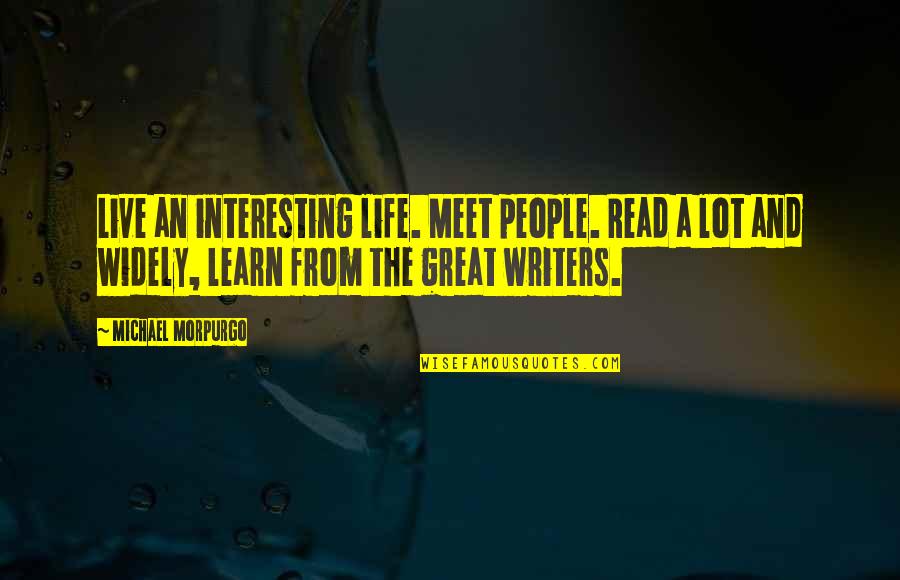 Live an interesting life. Meet people. Read a lot and widely, learn from the great writers. —
Michael Morpurgo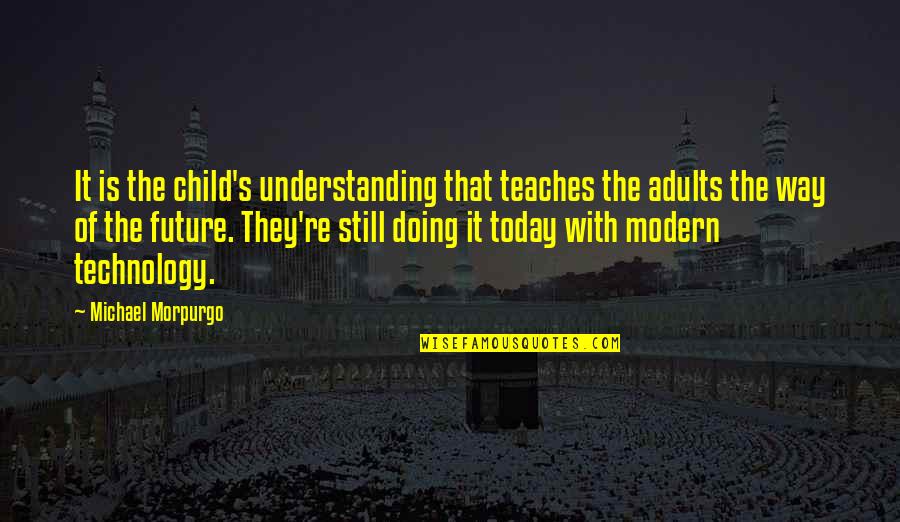 It is the child's understanding that teaches the adults the way of the future. They're still doing it today with modern technology. —
Michael Morpurgo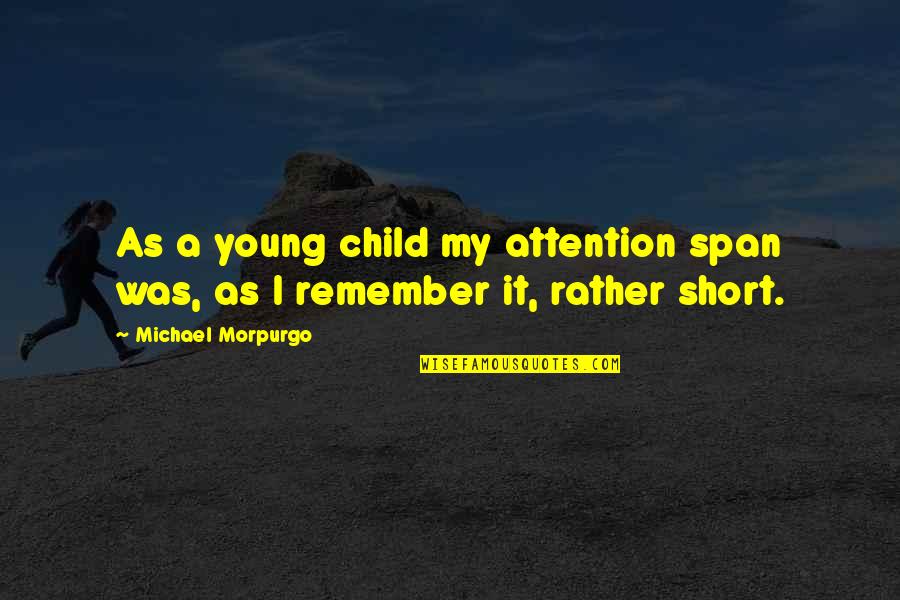 As a young child my attention span was, as I remember it, rather short. —
Michael Morpurgo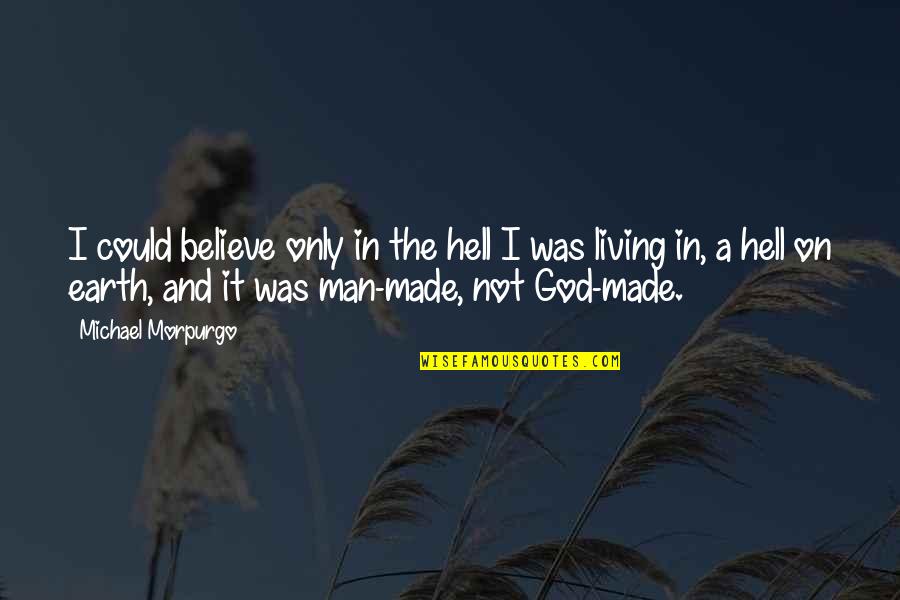 I could believe only in the hell I was living in, a hell on earth, and it was man-made, not God-made. —
Michael Morpurgo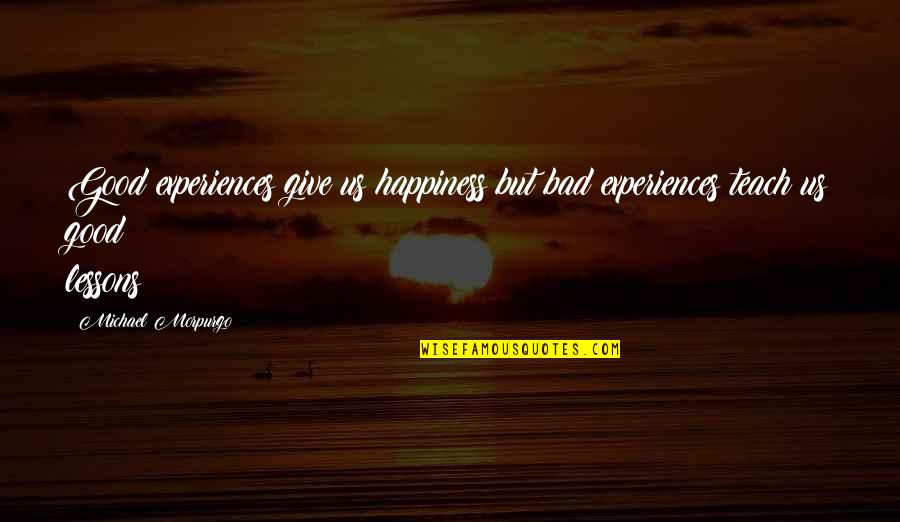 Good experiences give us happiness but bad experiences teach us good lessons —
Michael Morpurgo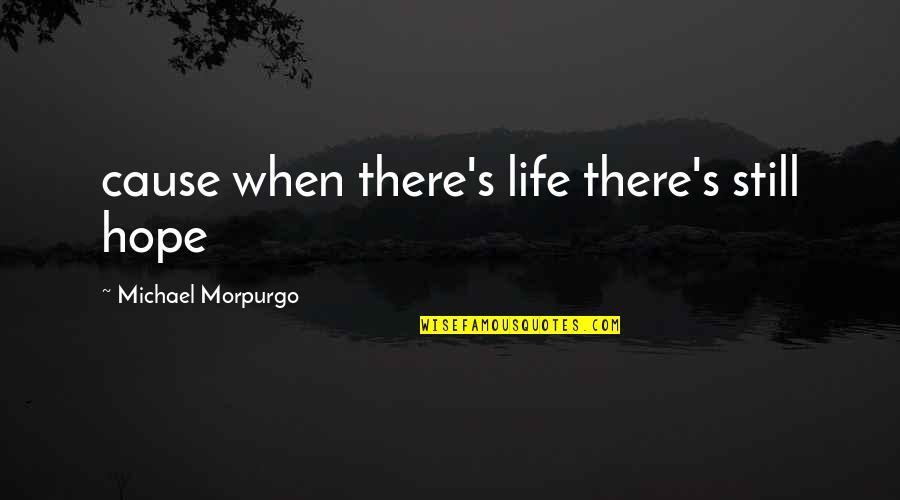 cause when there's life there's still hope —
Michael Morpurgo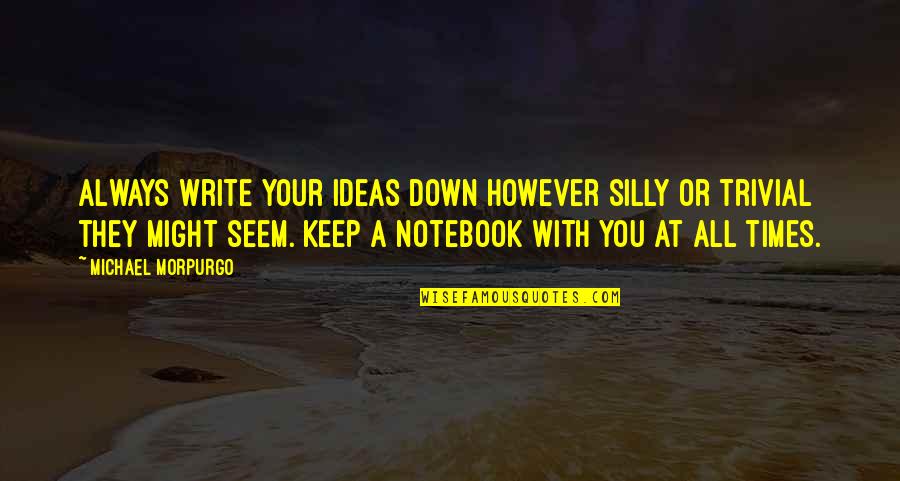 Always write your ideas down however silly or trivial they might seem. Keep a notebook with you at all times. —
Michael Morpurgo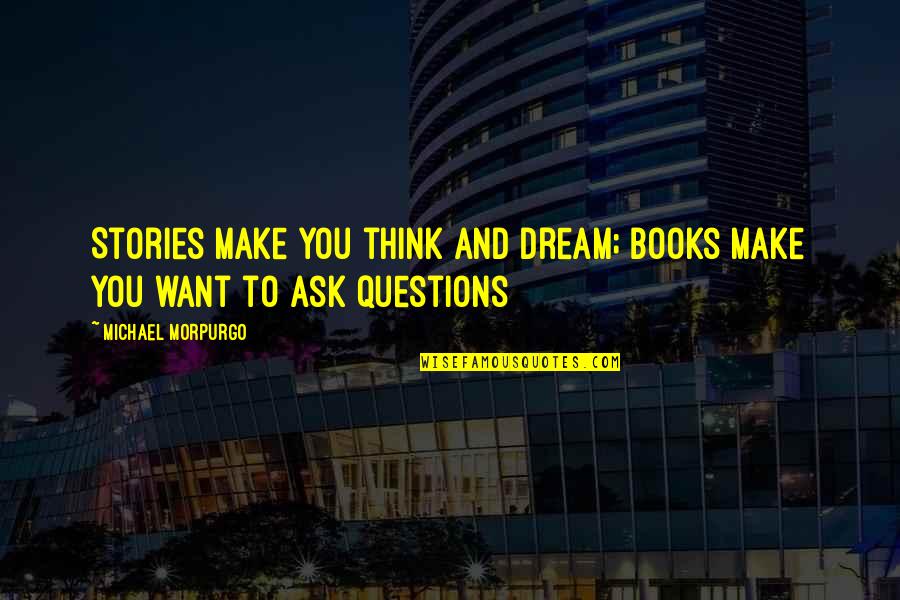 Stories make you think and dream; books make you want to ask questions —
Michael Morpurgo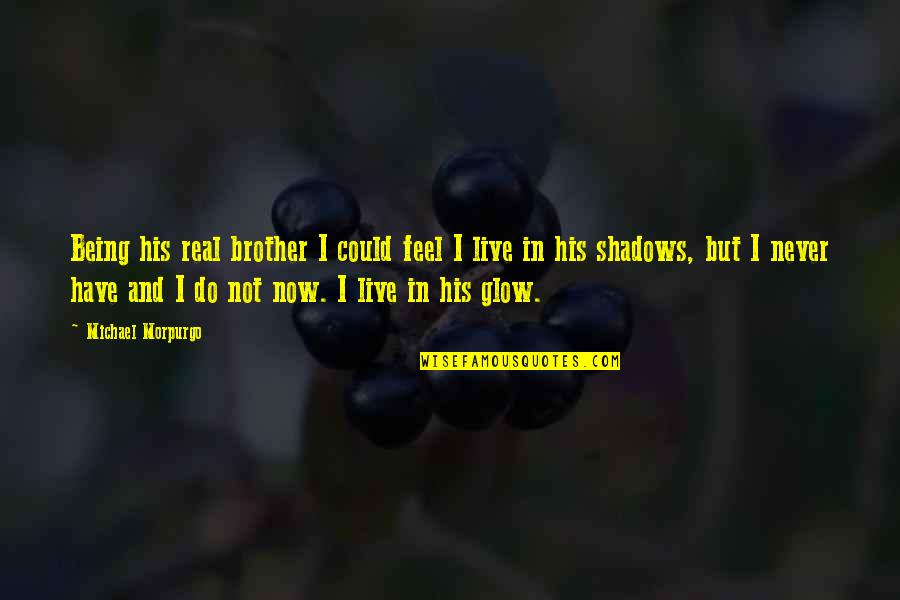 Being his real brother I could feel I live in his shadows, but I never have and I do not now. I live in his glow. —
Michael Morpurgo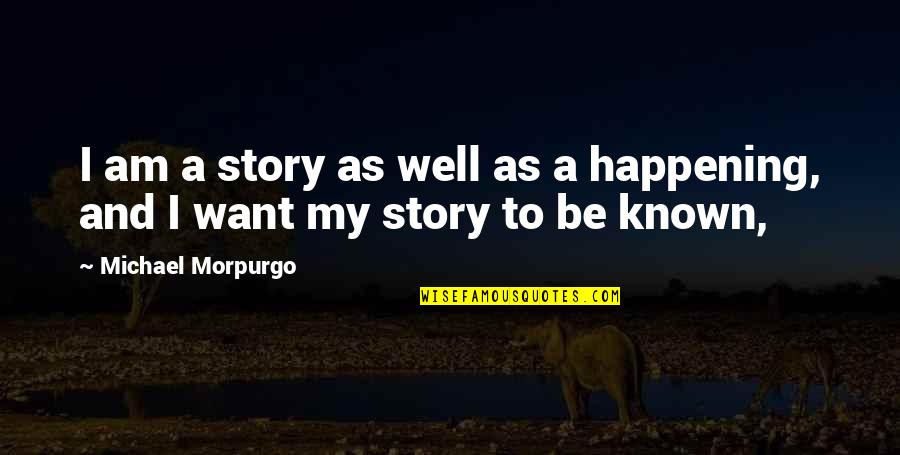 I am a story as well as a happening, and I want my story to be known, —
Michael Morpurgo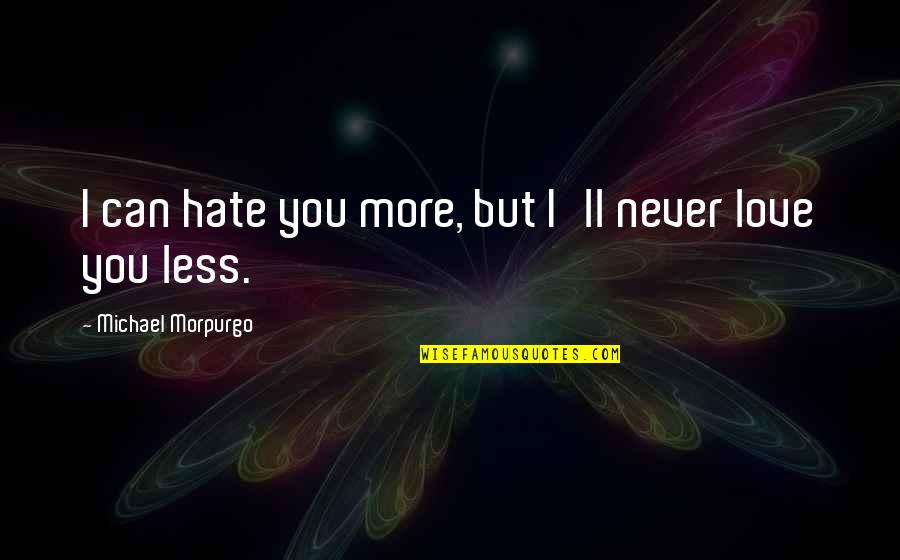 I can hate you more, but I'll never love you less. —
Michael Morpurgo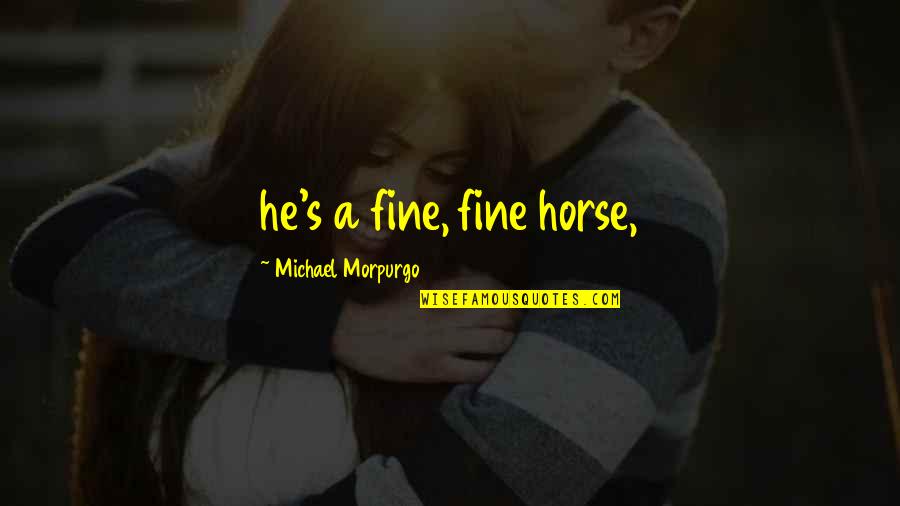 he's a fine, fine horse, —
Michael Morpurgo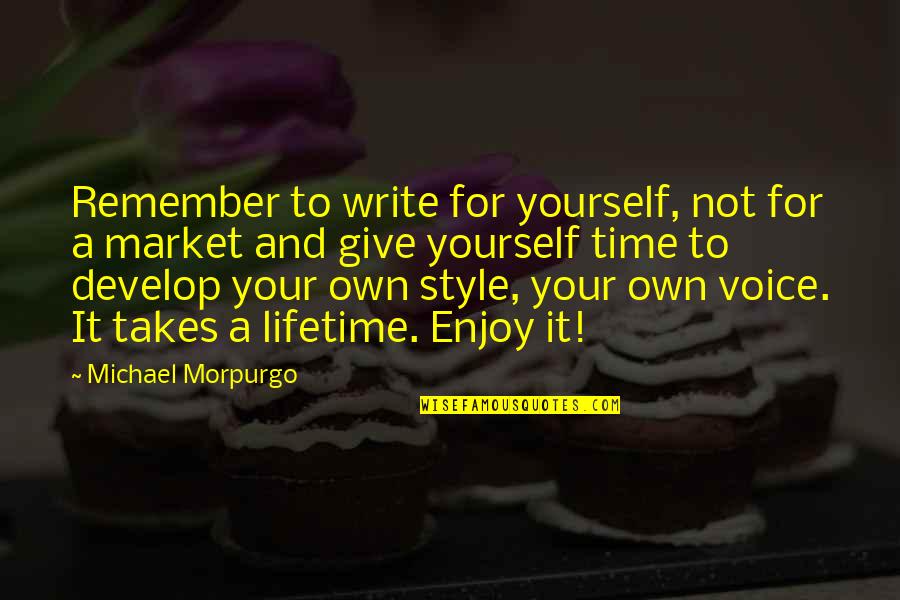 Remember to write for yourself, not for a market and give yourself time to develop your own style, your own voice. It takes a lifetime. Enjoy it! —
Michael Morpurgo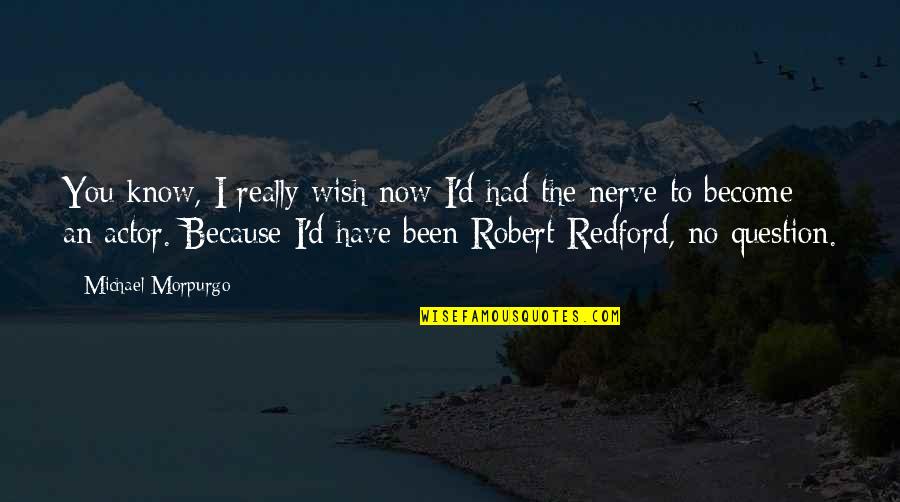 You know, I really wish now I'd had the nerve to become an actor. Because I'd have been Robert Redford, no question. —
Michael Morpurgo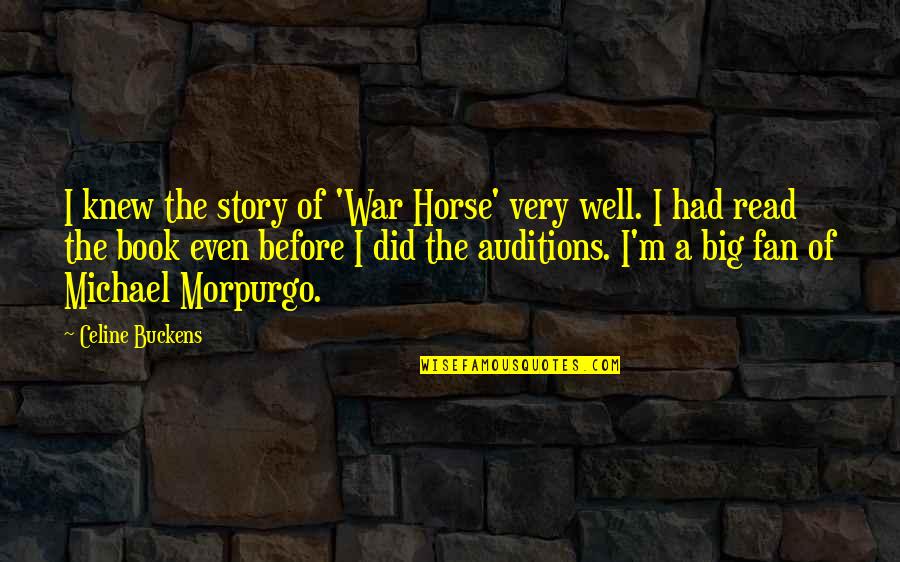 I knew the story of 'War Horse' very well. I had read the book even before I did the auditions. I'm a big fan of Michael Morpurgo. —
Celine Buckens