Melanie Brown Quotes
Collection of top 16 famous quotes about Melanie Brown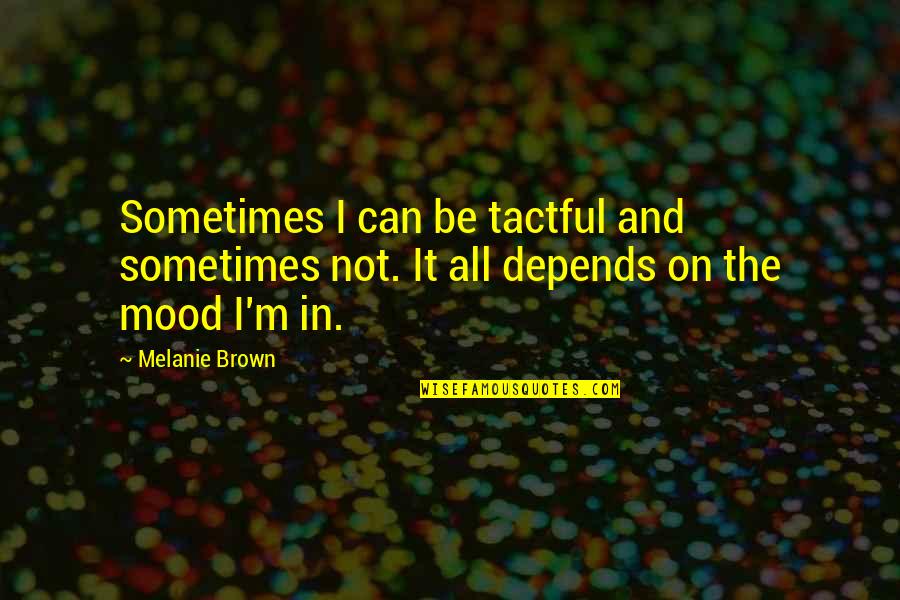 Sometimes I can be tactful and sometimes not. It all depends on the mood I'm in.
—
Melanie Brown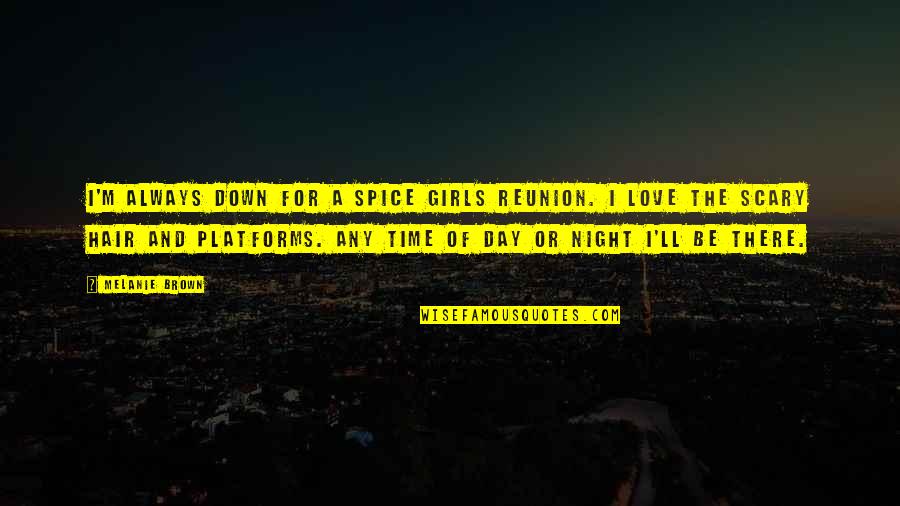 I'm always down for a Spice Girls reunion. I love the Scary hair and platforms. Any time of day or night I'll be there.
—
Melanie Brown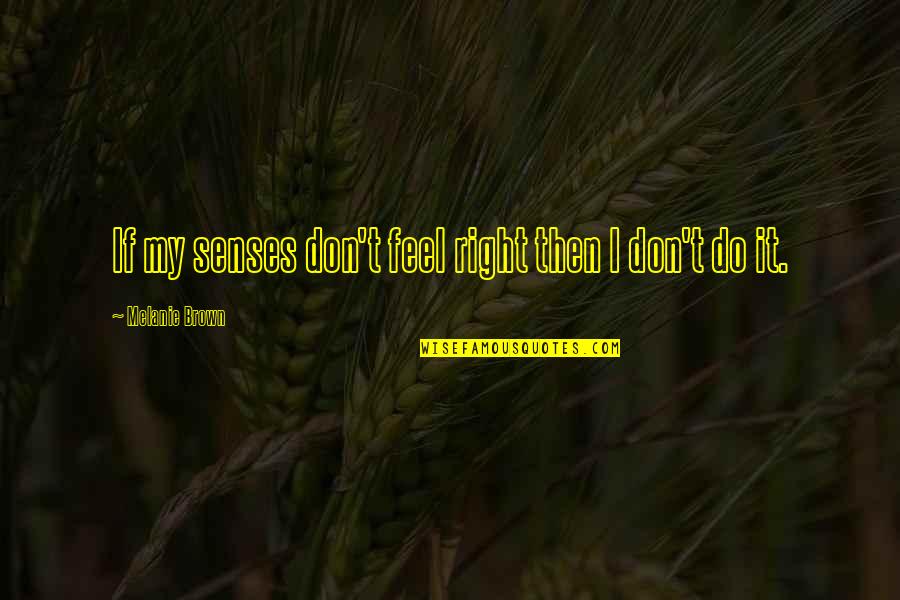 If my senses don't feel right then I don't do it.
—
Melanie Brown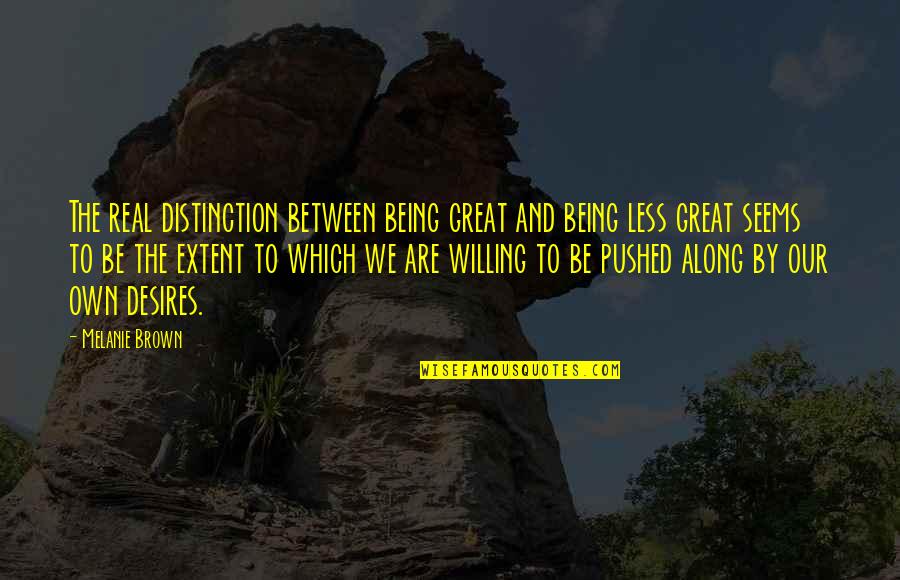 The real distinction between being great and being less great seems to be the extent to which we are willing to be pushed along by our own desires.
—
Melanie Brown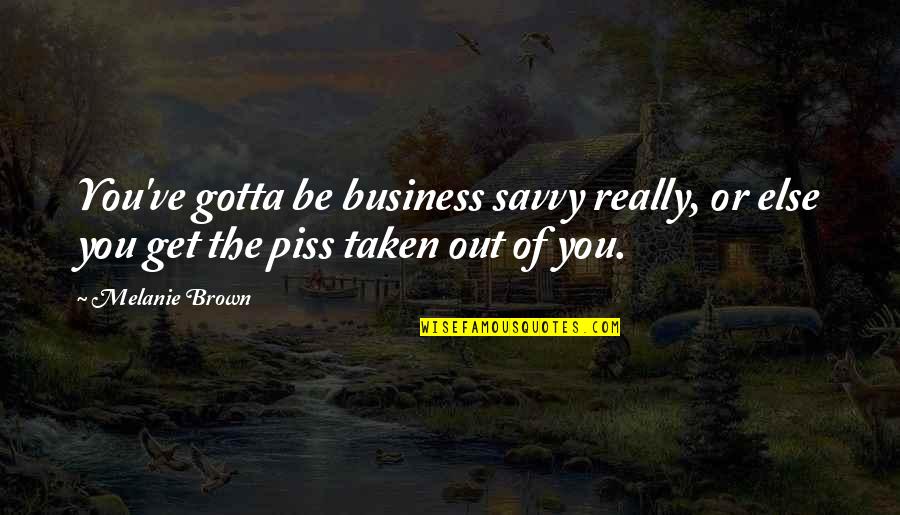 You've gotta be business savvy really, or else you get the piss taken out of you. —
Melanie Brown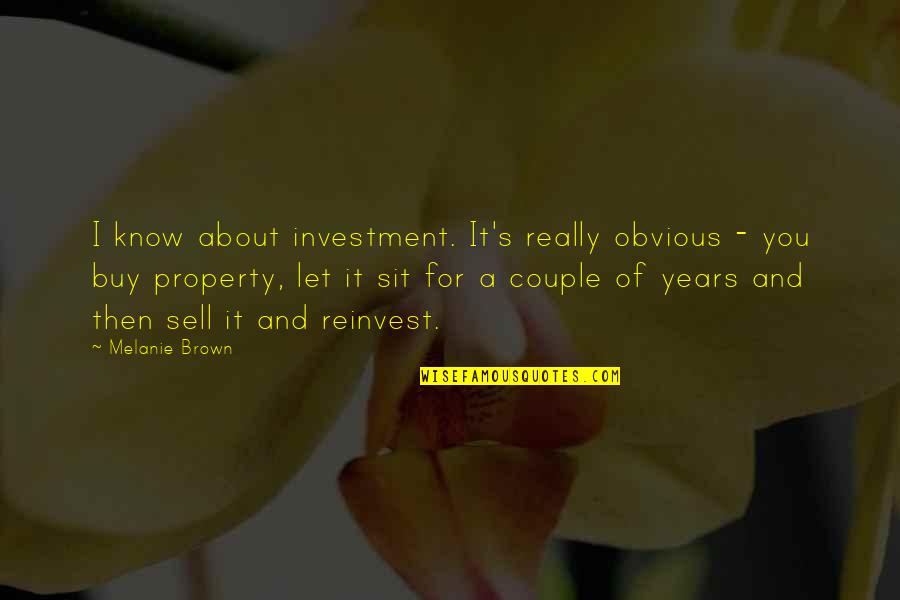 I know about investment. It's really obvious - you buy property, let it sit for a couple of years and then sell it and reinvest. —
Melanie Brown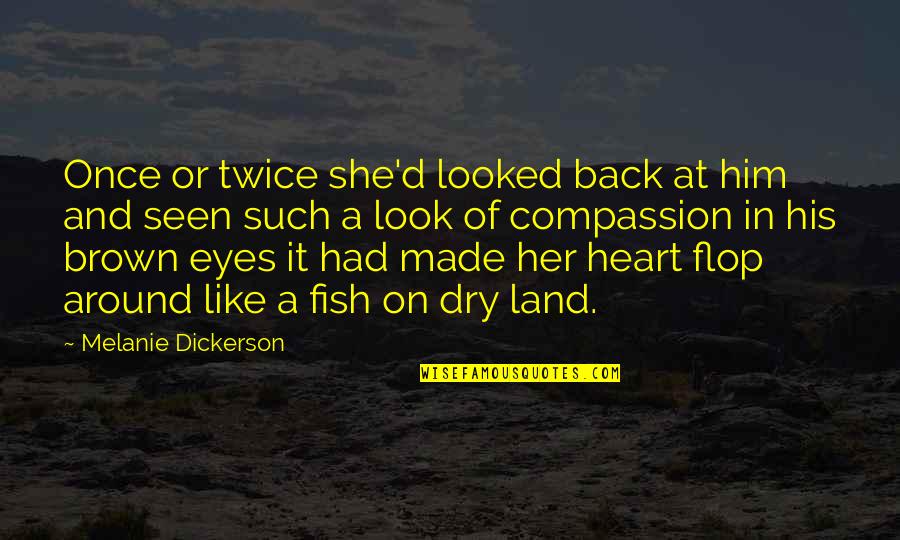 Once or twice she'd looked back at him and seen such a look of compassion in his brown eyes it had made her heart flop around like a fish on dry land. —
Melanie Dickerson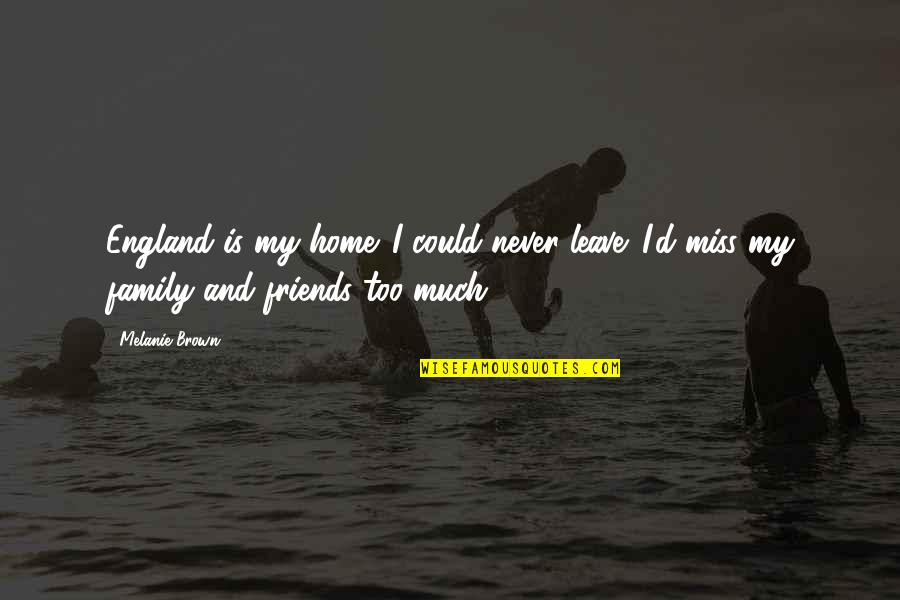 England is my home. I could never leave. I'd miss my family and friends too much. —
Melanie Brown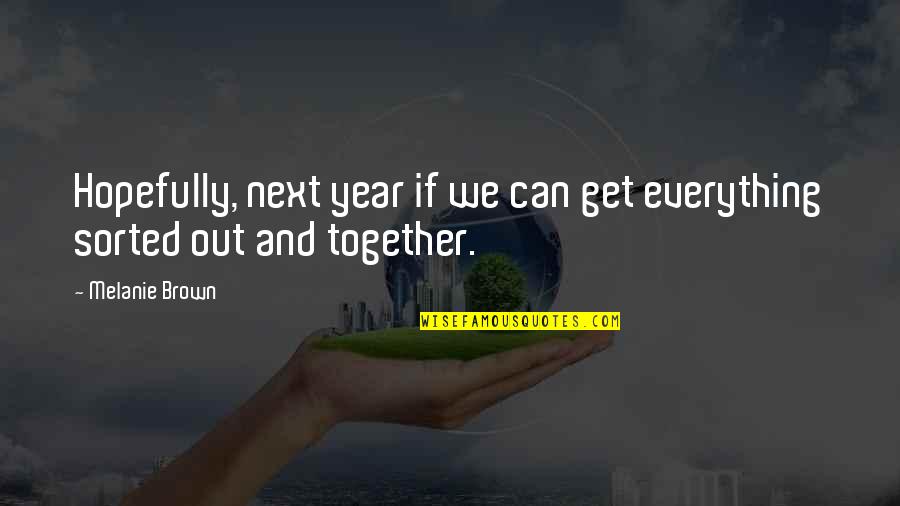 Hopefully, next year if we can get everything sorted out and together. —
Melanie Brown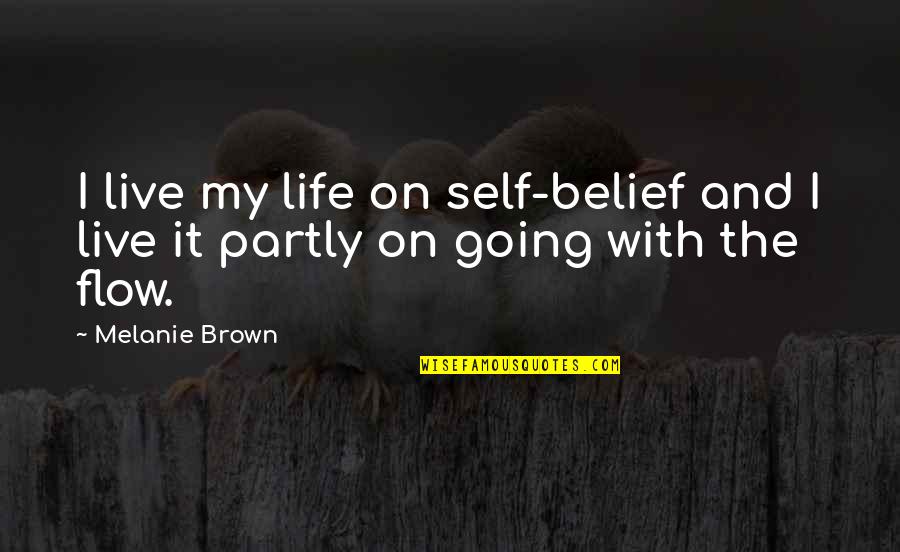 I live my life on self-belief and I live it partly on going with the flow. —
Melanie Brown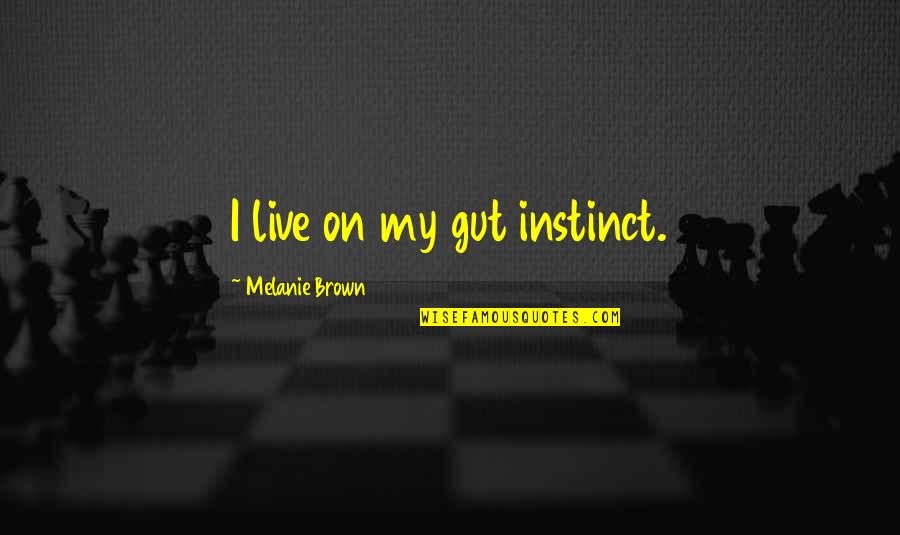 I live on my gut instinct. —
Melanie Brown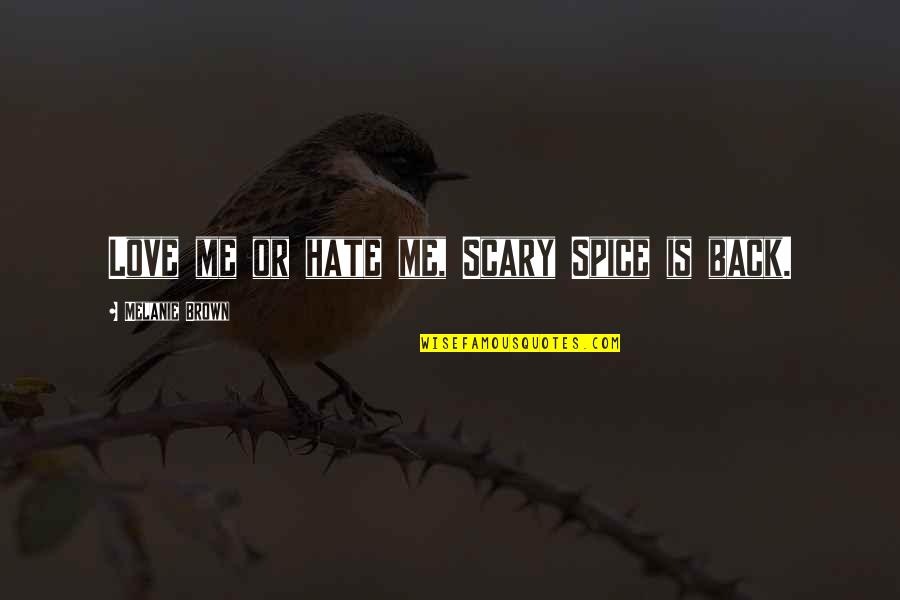 Love me or hate me, Scary Spice is back. —
Melanie Brown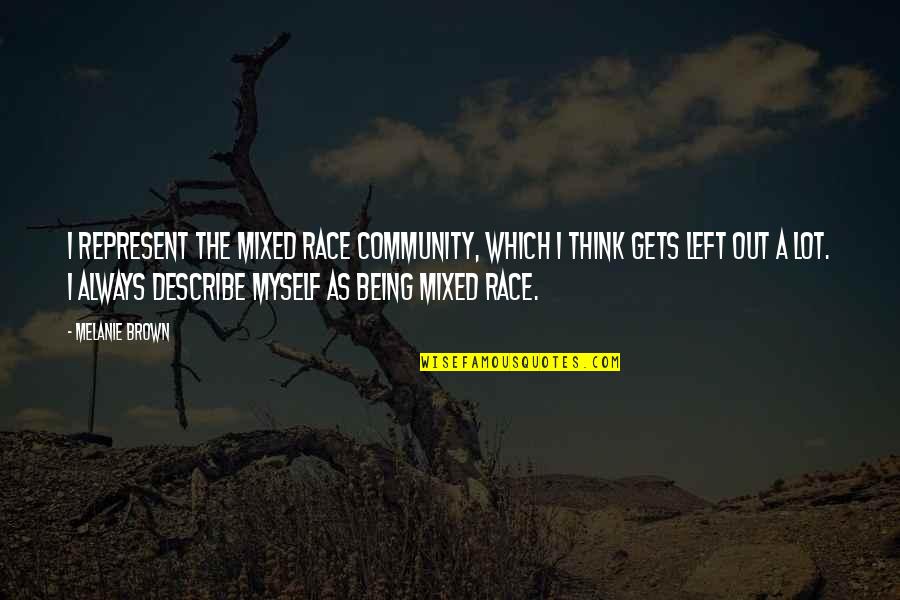 I represent the mixed race community, which I think gets left out a lot. I always describe myself as being mixed race. —
Melanie Brown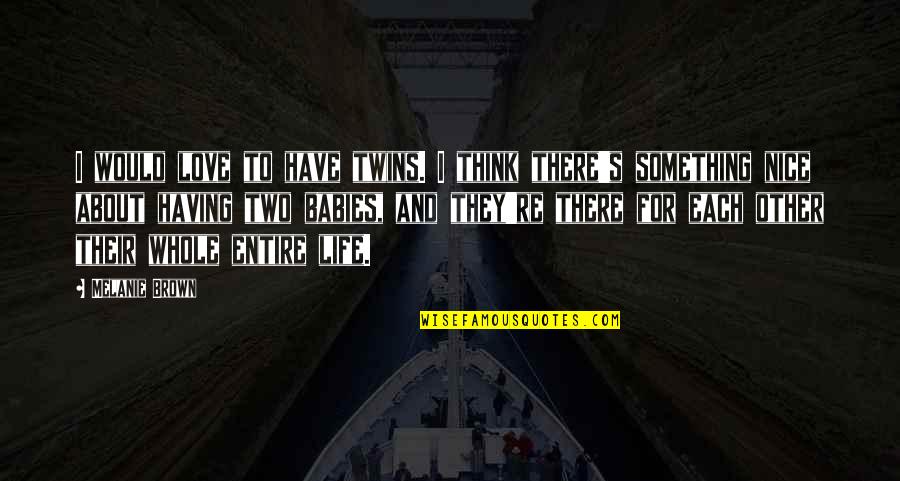 I would love to have twins. I think there's something nice about having two babies, and they're there for each other their whole entire life. —
Melanie Brown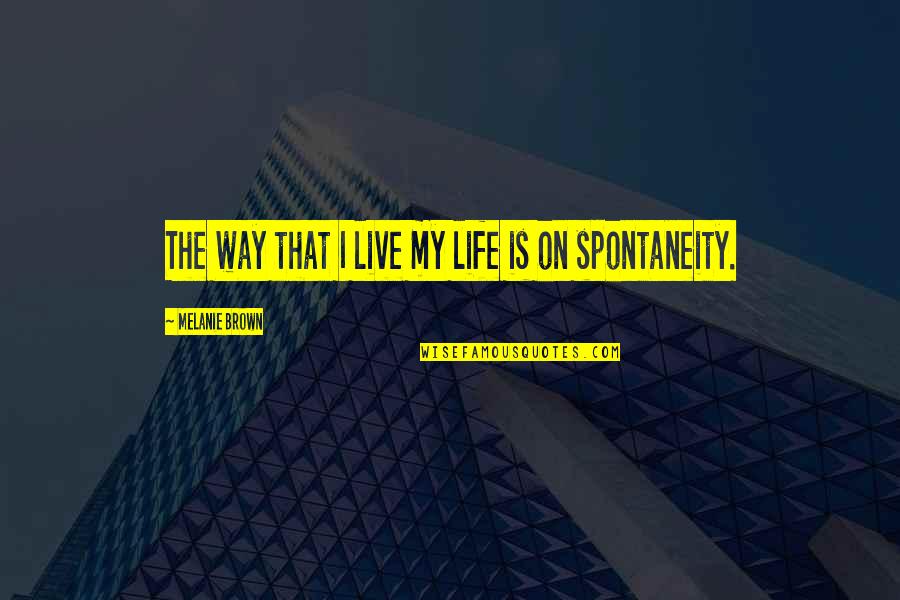 The way that I live my life is on spontaneity. —
Melanie Brown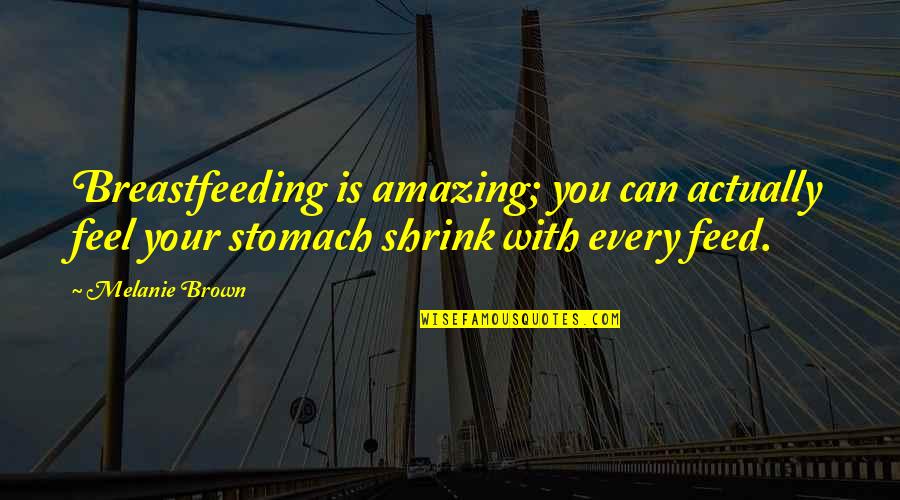 Breastfeeding is amazing; you can actually feel your stomach shrink with every feed. —
Melanie Brown