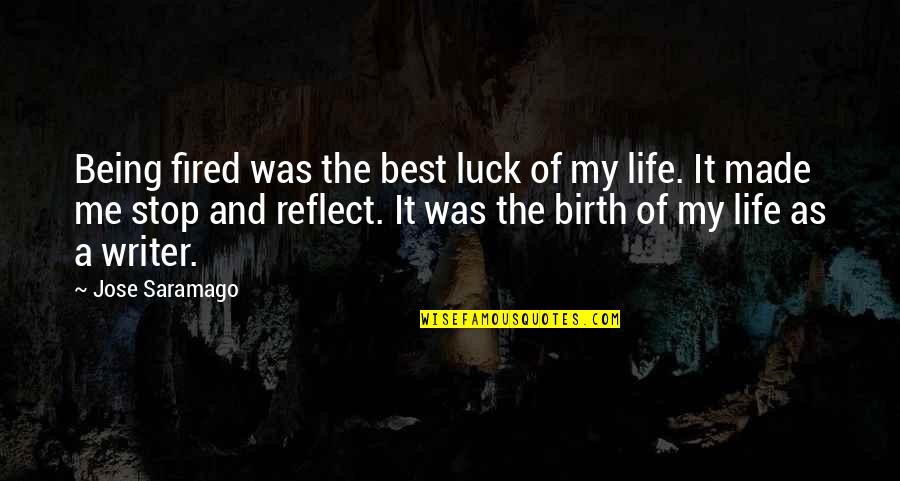 Being fired was the best luck of my life. It made me stop and reflect. It was the birth of my life as a writer.
—
Jose Saramago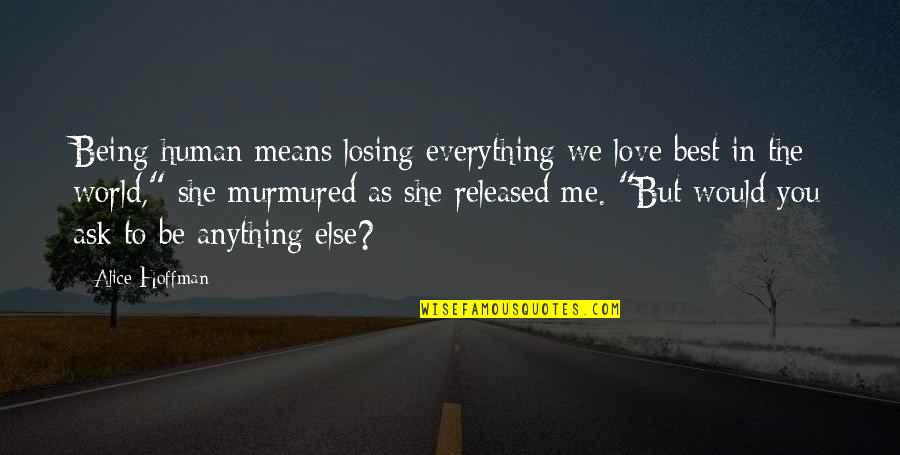 Being human means losing everything we love best in the world," she murmured as she released me. "But would you ask to be anything else?
—
Alice Hoffman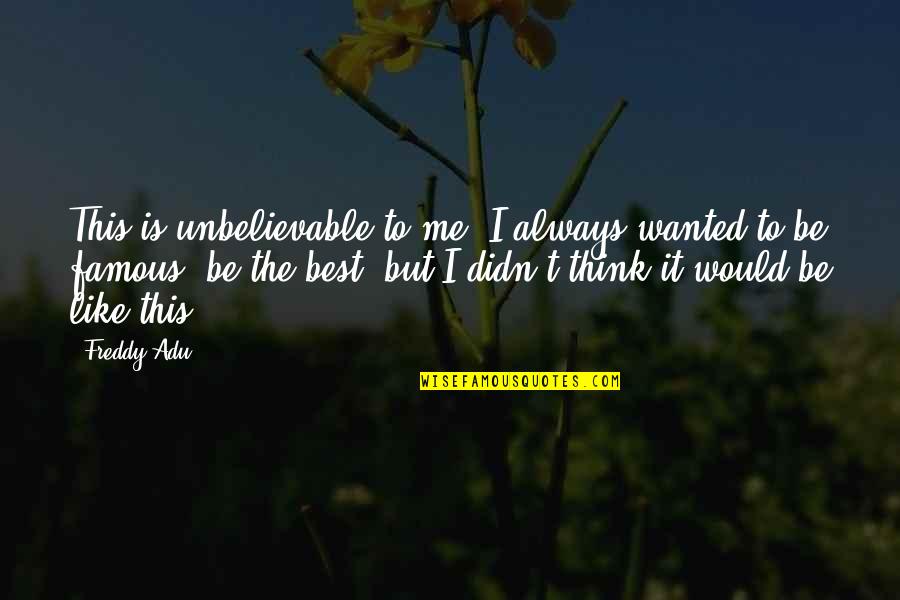 This is unbelievable to me. I always wanted to be famous, be the best, but I didn't think it would be like this.
—
Freddy Adu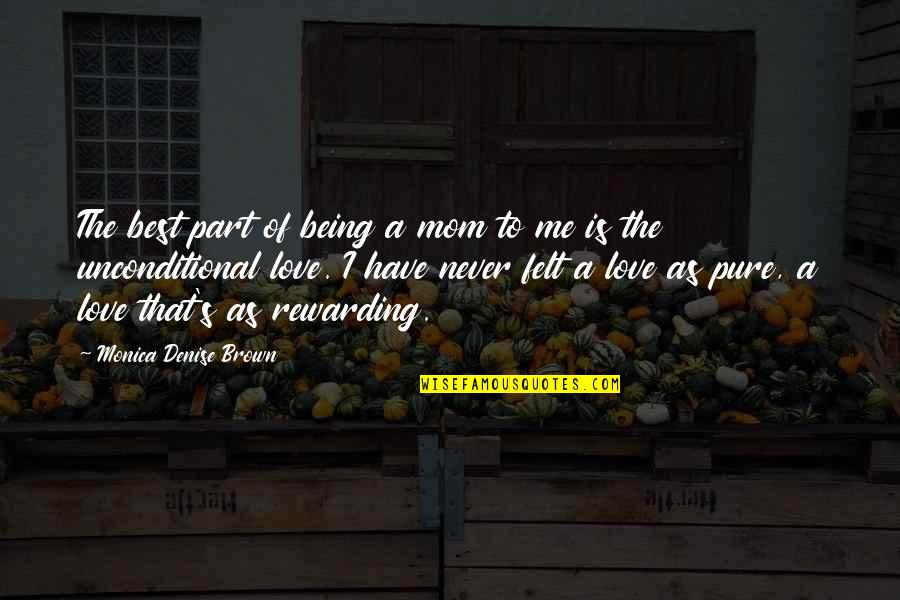 The best part of being a mom to me is the unconditional love. I have never felt a love as pure, a love that's as rewarding.
—
Monica Denise Brown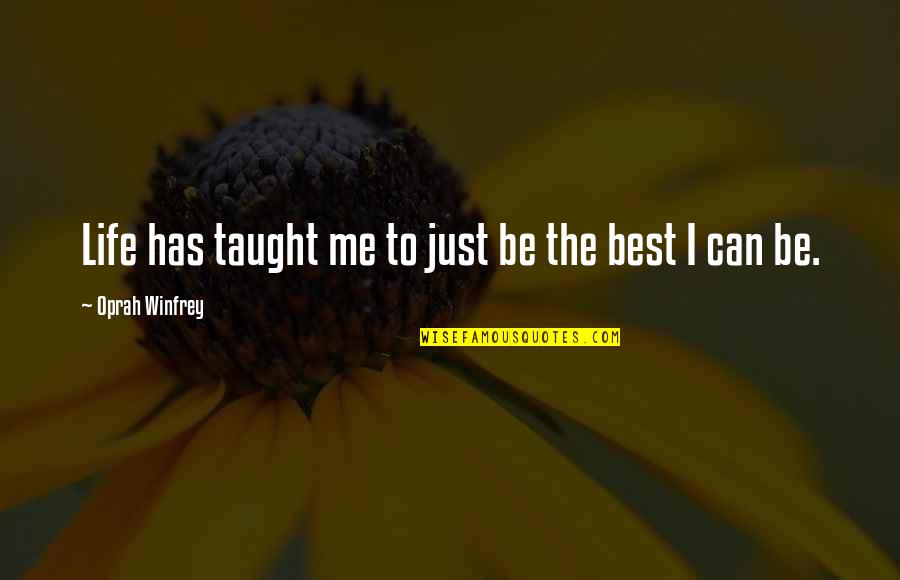 Life has taught me to just be the best I can be.
—
Oprah Winfrey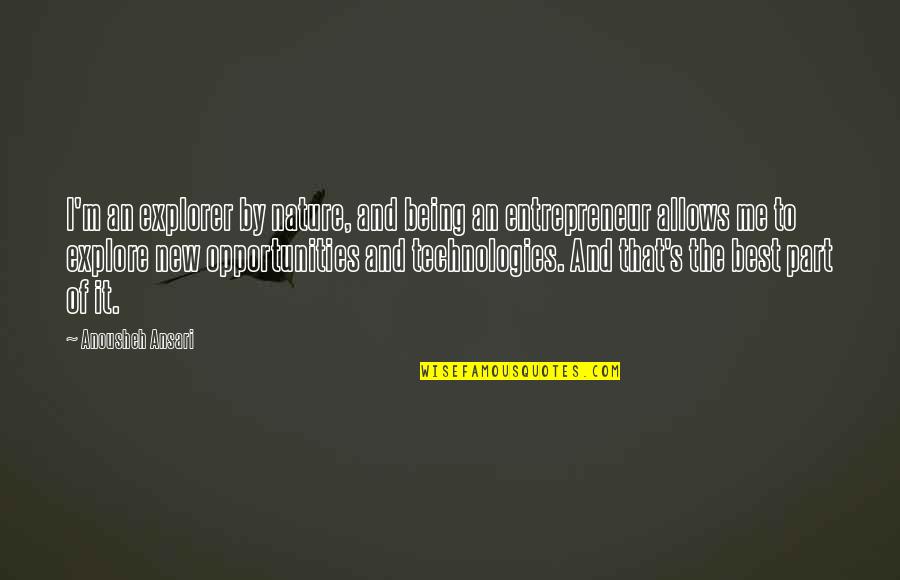 I'm an explorer by nature, and being an entrepreneur allows me to explore new opportunities and technologies. And that's the best part of it.
—
Anousheh Ansari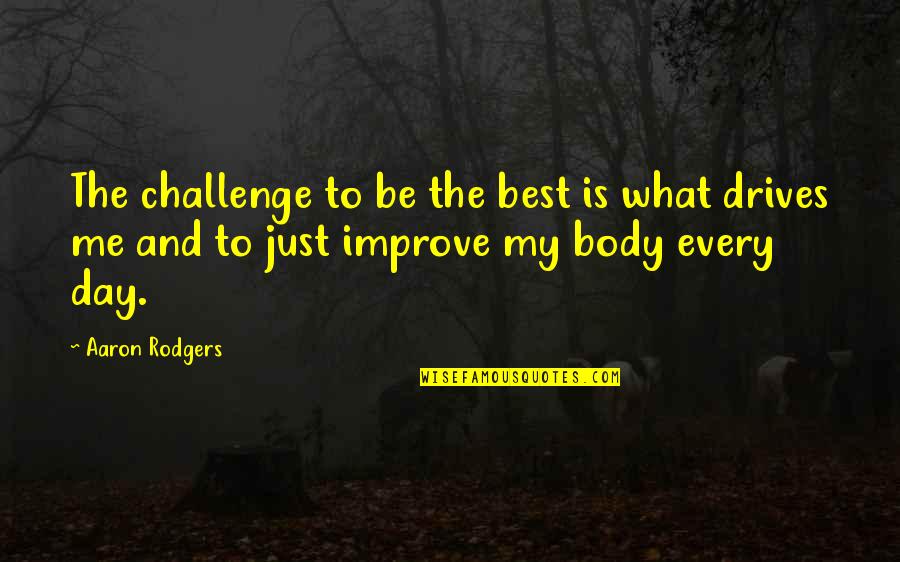 The challenge to be the best is what drives me and to just improve my body every day.
—
Aaron Rodgers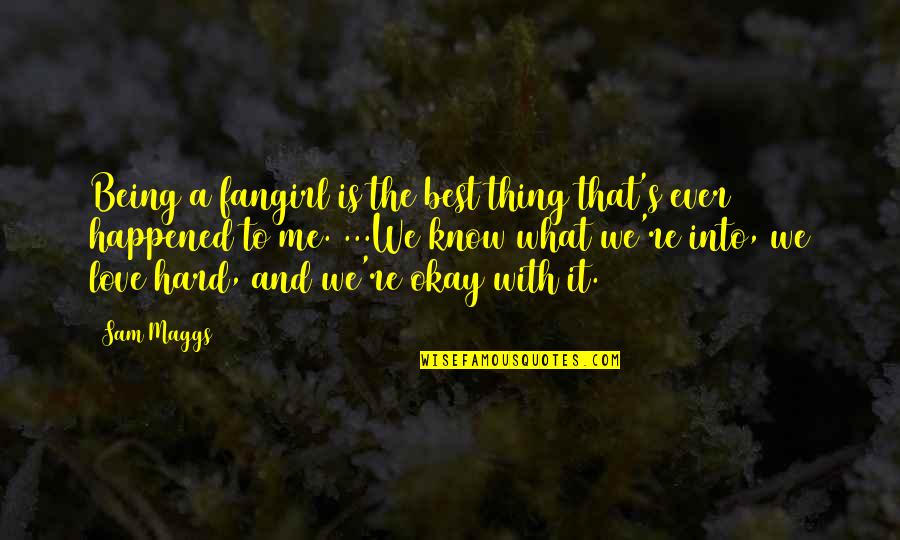 Being a fangirl is the best thing that's ever happened to me. ...We know what we're into, we love hard, and we're okay with it.
—
Sam Maggs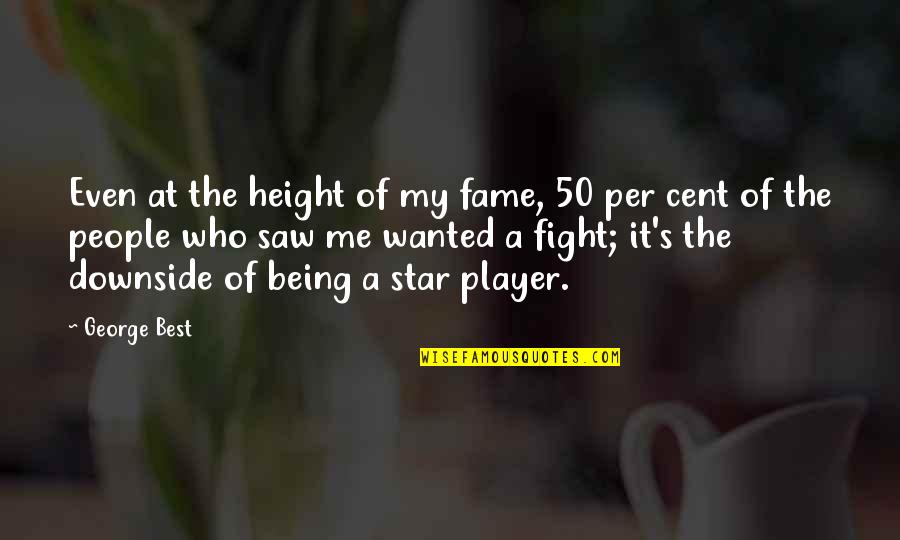 Even at the height of my fame, 50 per cent of the people who saw me wanted a fight; it's the downside of being a star player. —
George Best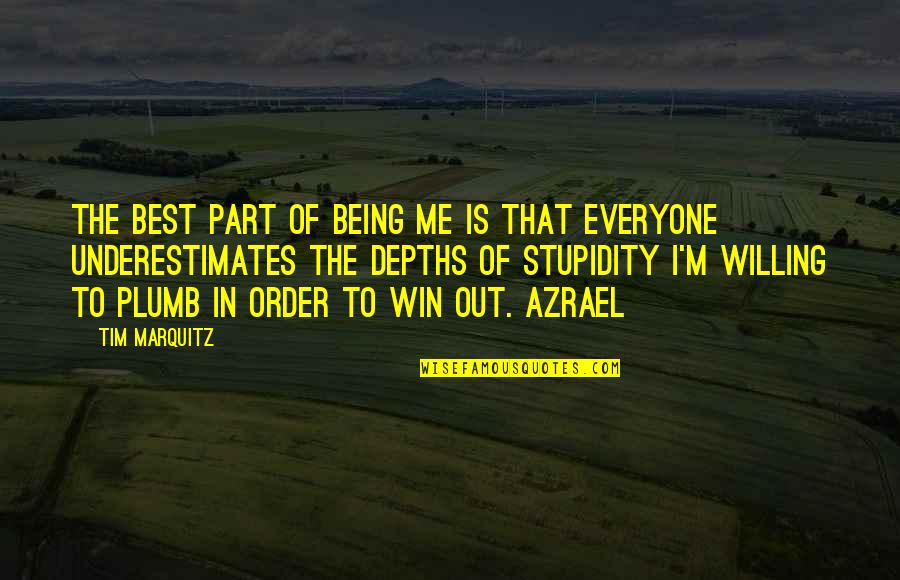 The best part of being me is that everyone underestimates the depths of stupidity I'm willing to plumb in order to win out. Azrael —
Tim Marquitz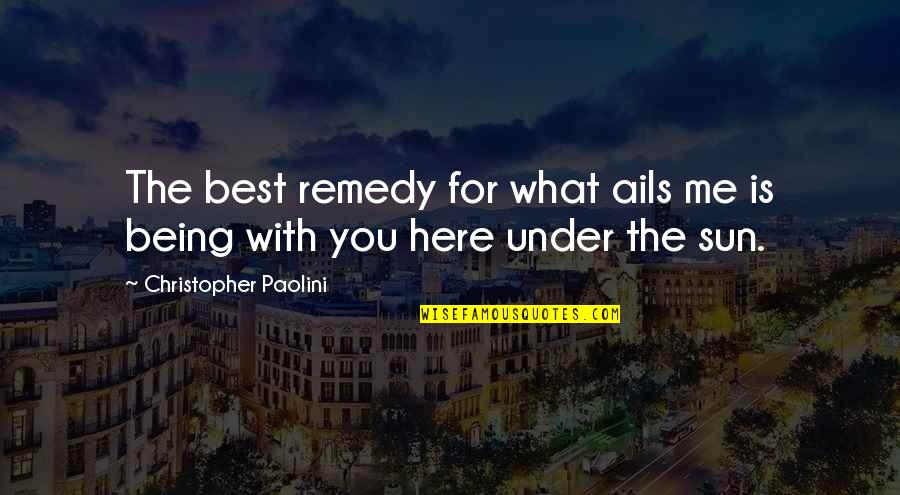 The best remedy for what ails me is being with you here under the sun. —
Christopher Paolini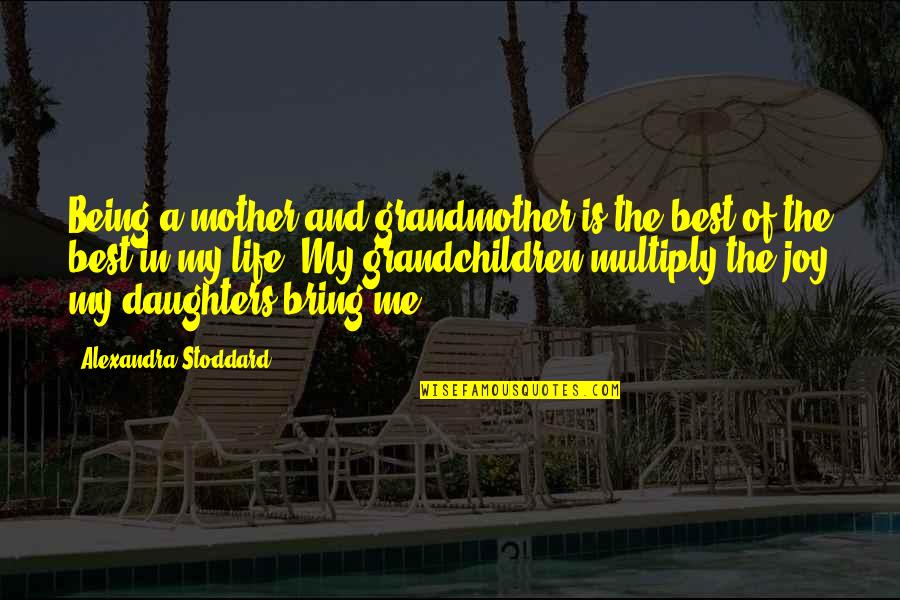 Being a mother and grandmother is the best of the best in my life. My grandchildren multiply the joy my daughters bring me. —
Alexandra Stoddard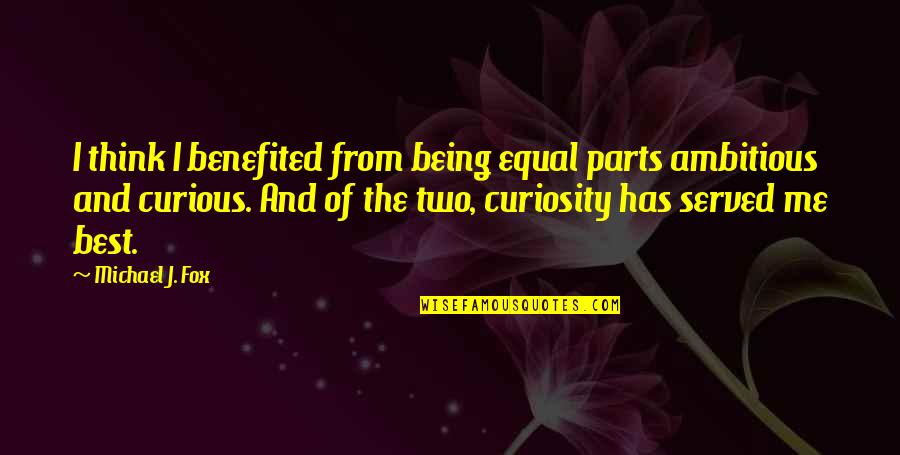 I think I benefited from being equal parts ambitious and curious. And of the two, curiosity has served me best. —
Michael J. Fox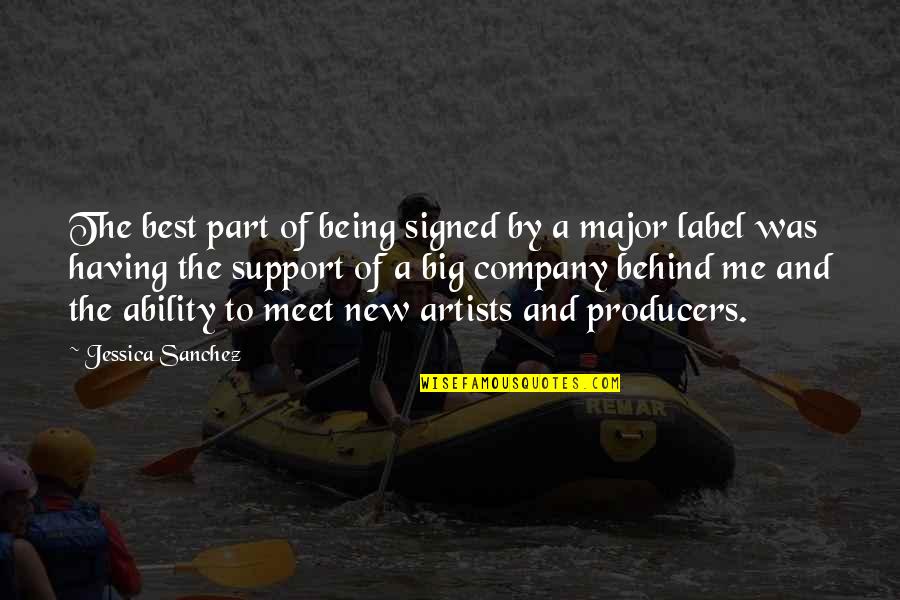 The best part of being signed by a major label was having the support of a big company behind me and the ability to meet new artists and producers. —
Jessica Sanchez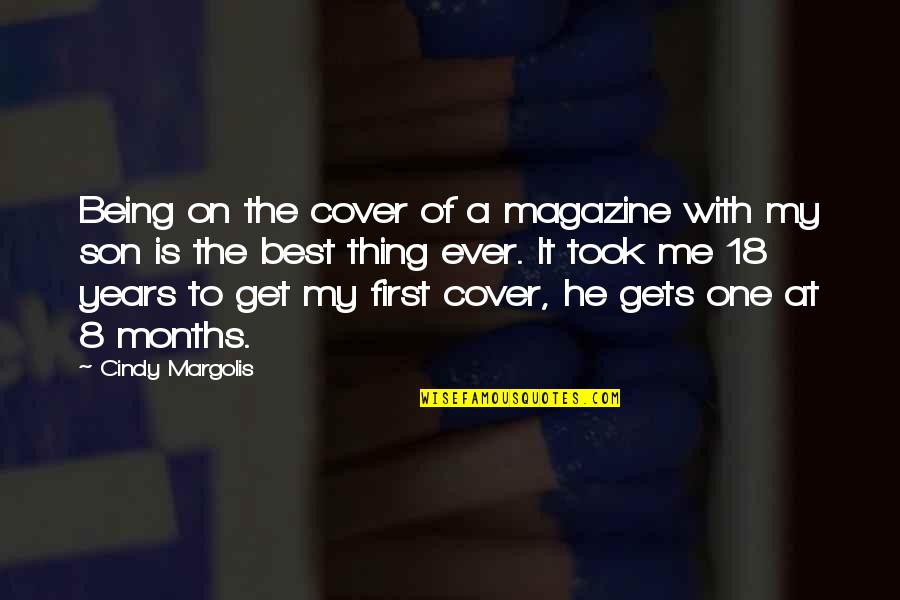 Being on the cover of a magazine with my son is the best thing ever. It took me 18 years to get my first cover, he gets one at 8 months. —
Cindy Margolis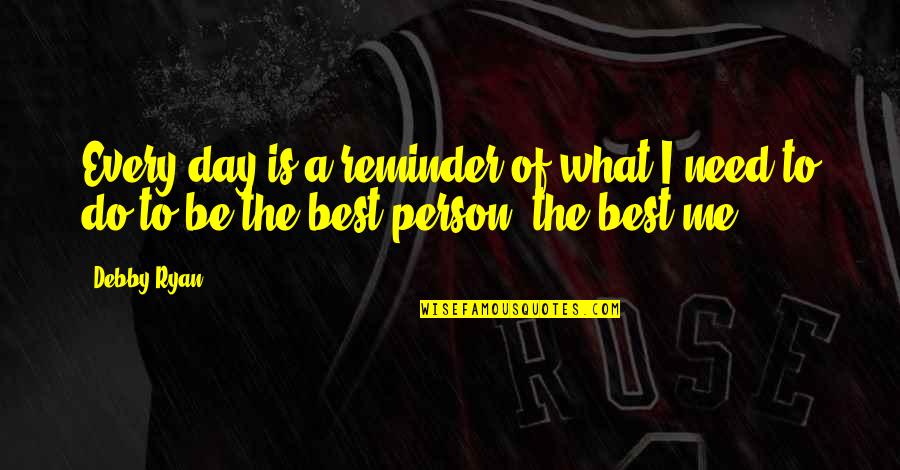 Every day is a reminder of what I need to do to be the best person; the best me. —
Debby Ryan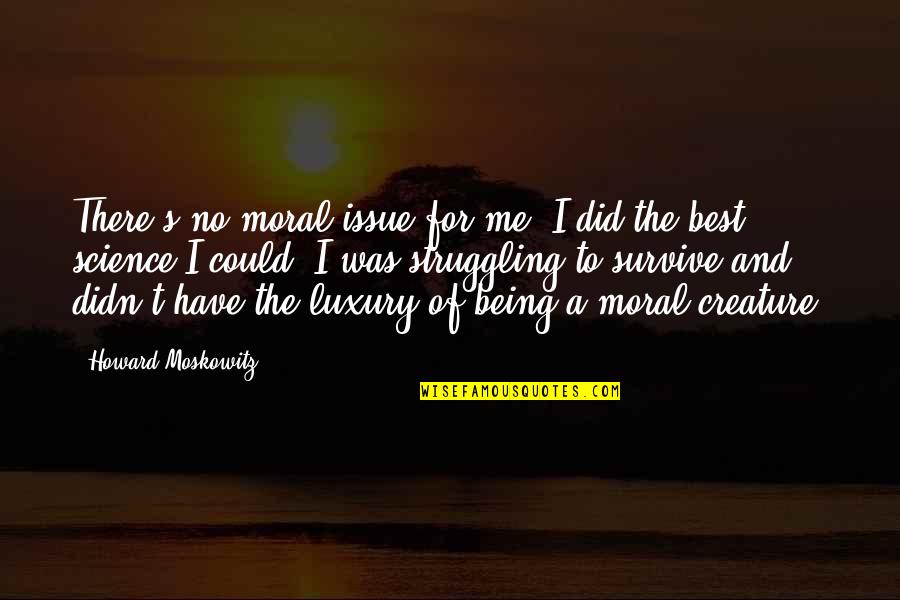 There's no moral issue for me. I did the best science I could. I was struggling to survive and didn't have the luxury of being a moral creature. —
Howard Moskowitz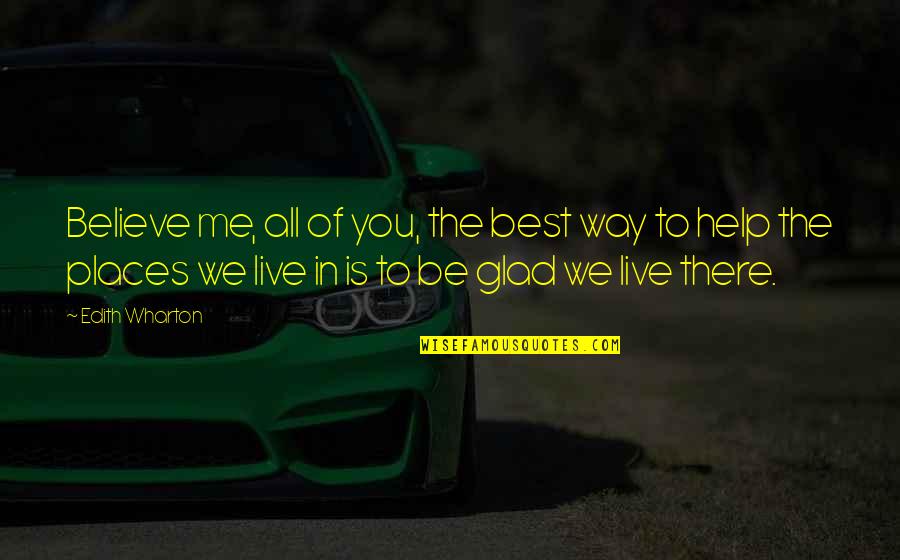 Believe me, all of you, the best way to help the places we live in is to be glad we live there. —
Edith Wharton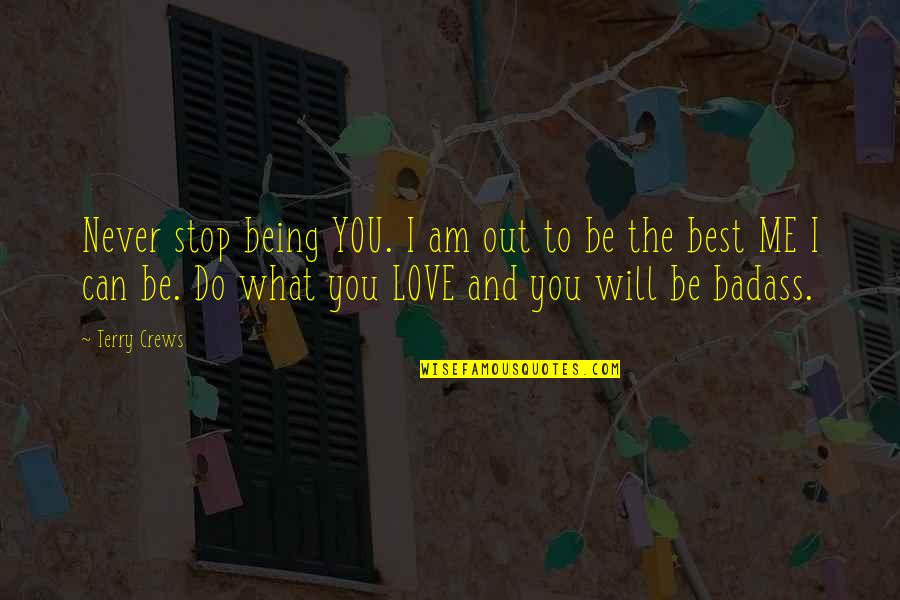 Never stop being YOU. I am out to be the best ME I can be. Do what you LOVE and you will be badass. —
Terry Crews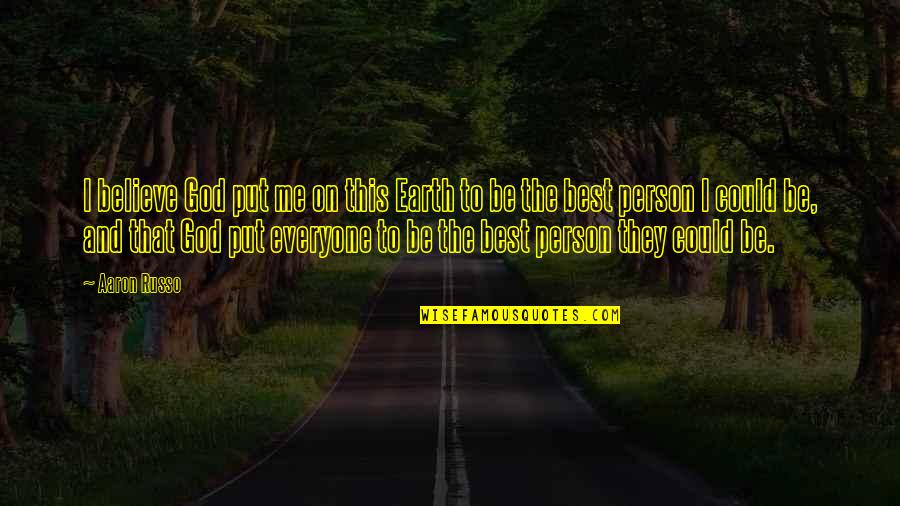 I believe God put me on this Earth to be the best person I could be, and that God put everyone to be the best person they could be. —
Aaron Russo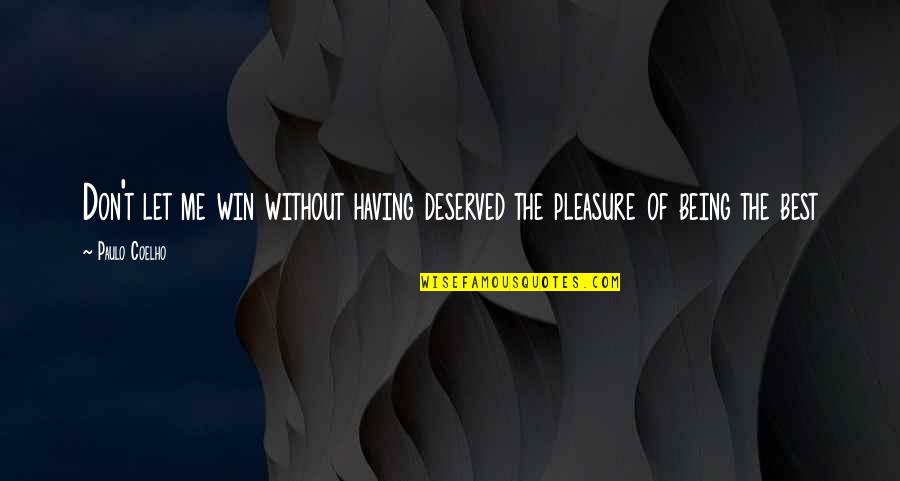 Don't let me win without having deserved the pleasure of being the best —
Paulo Coelho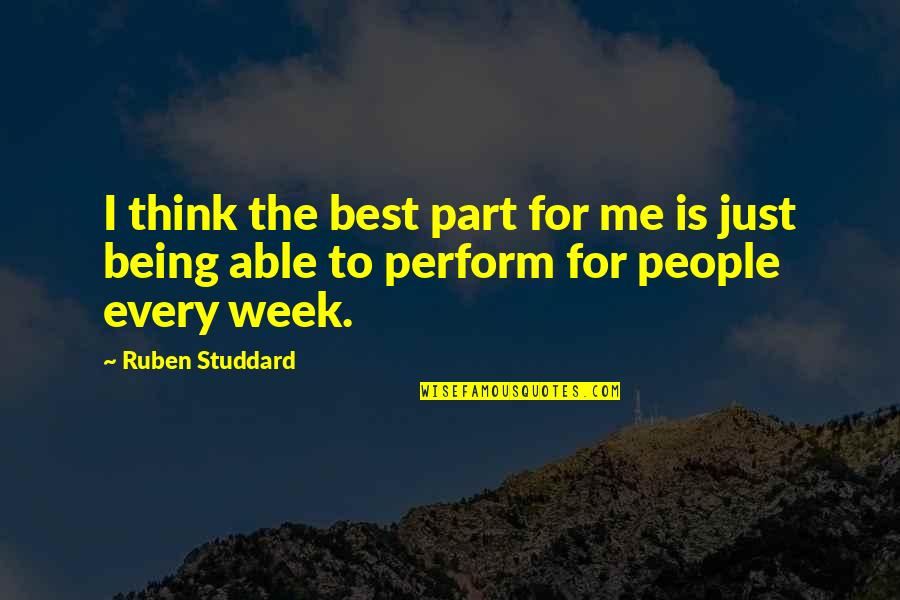 I think the best part for me is just being able to perform for people every week. —
Ruben Studdard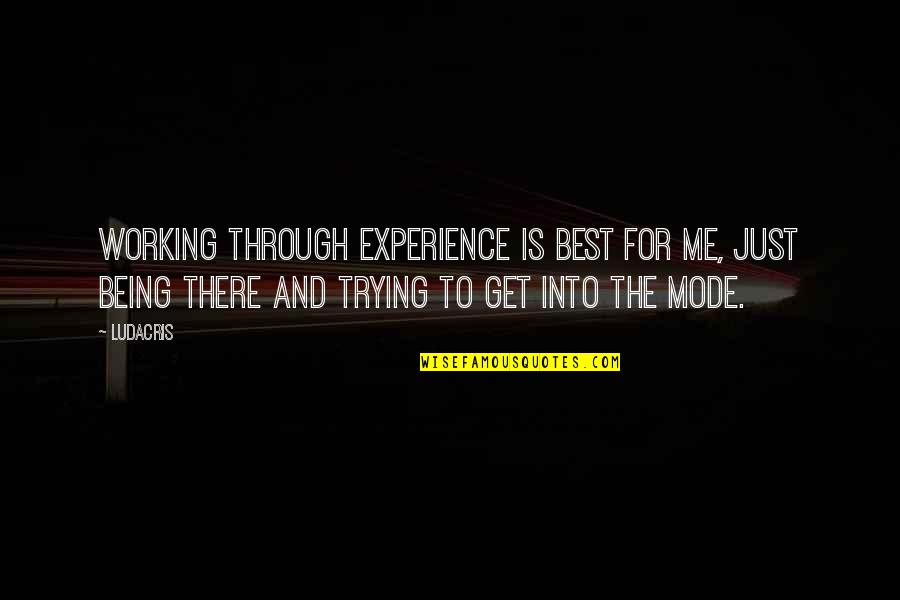 Working through experience is best for me, just being there and trying to get into the mode. —
Ludacris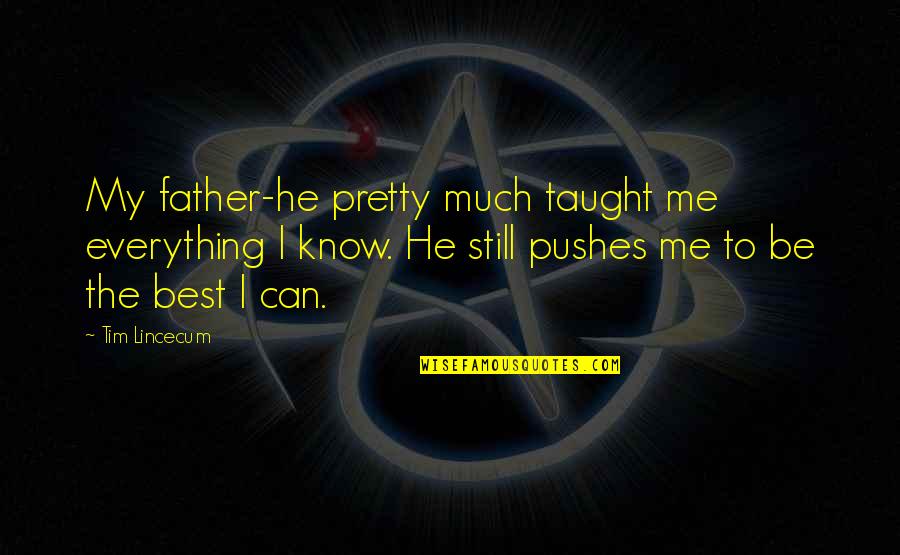 My father-he pretty much taught me everything I know. He still pushes me to be the best I can. —
Tim Lincecum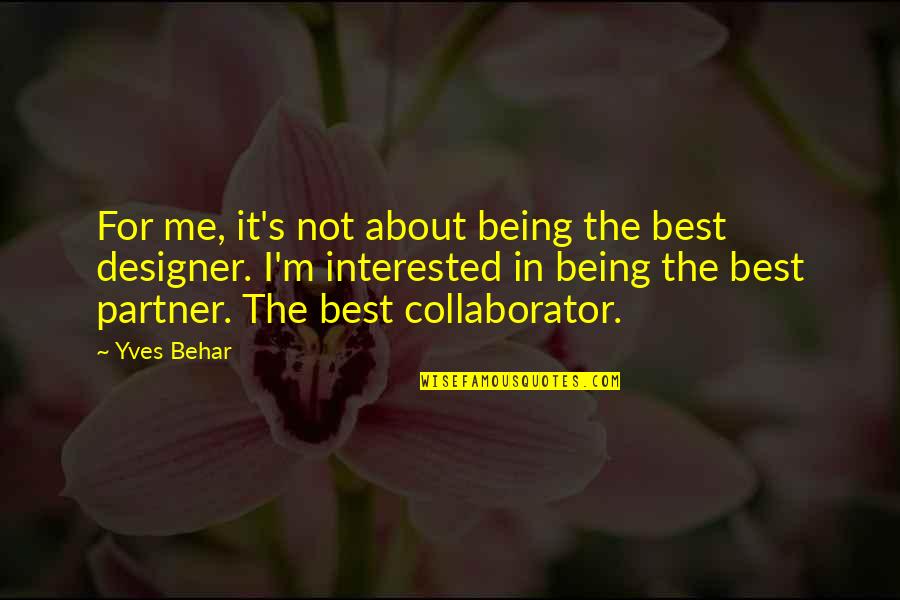 For me, it's not about being the best designer. I'm interested in being the best partner. The best collaborator. —
Yves Behar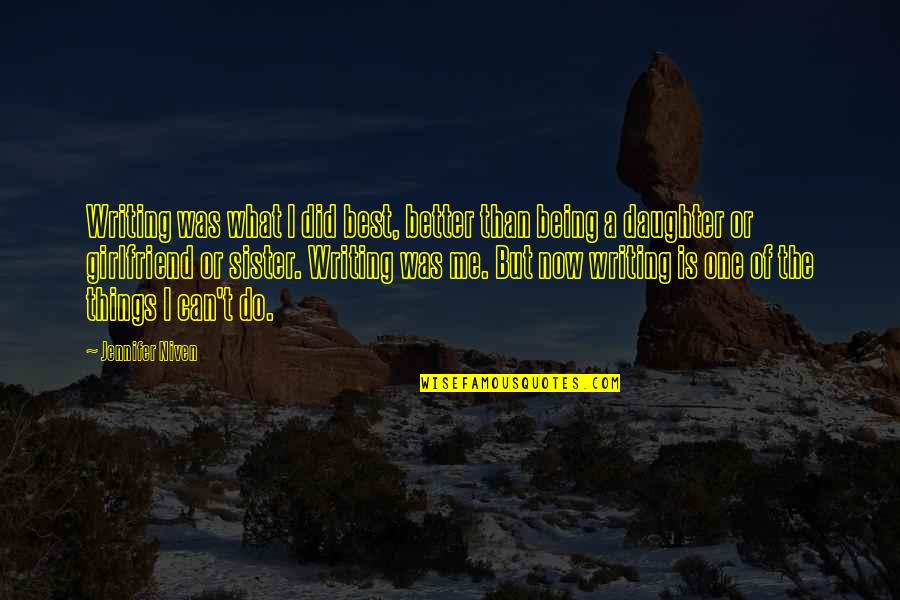 Writing was what I did best, better than being a daughter or girlfriend or sister. Writing was me. But now writing is one of the things I can't do. —
Jennifer Niven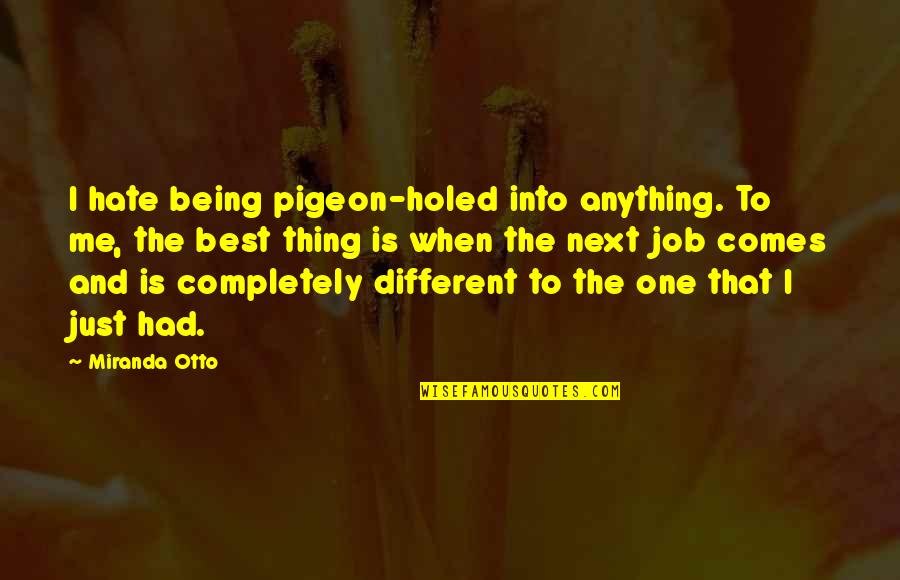 I hate being pigeon-holed into anything. To me, the best thing is when the next job comes and is completely different to the one that I just had. —
Miranda Otto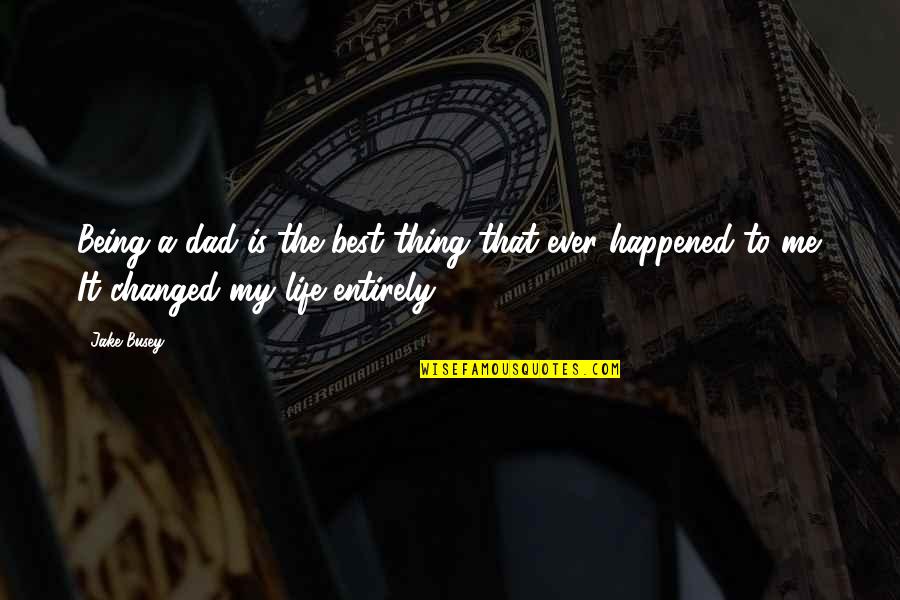 Being a dad is the best thing that ever happened to me. It changed my life entirely. —
Jake Busey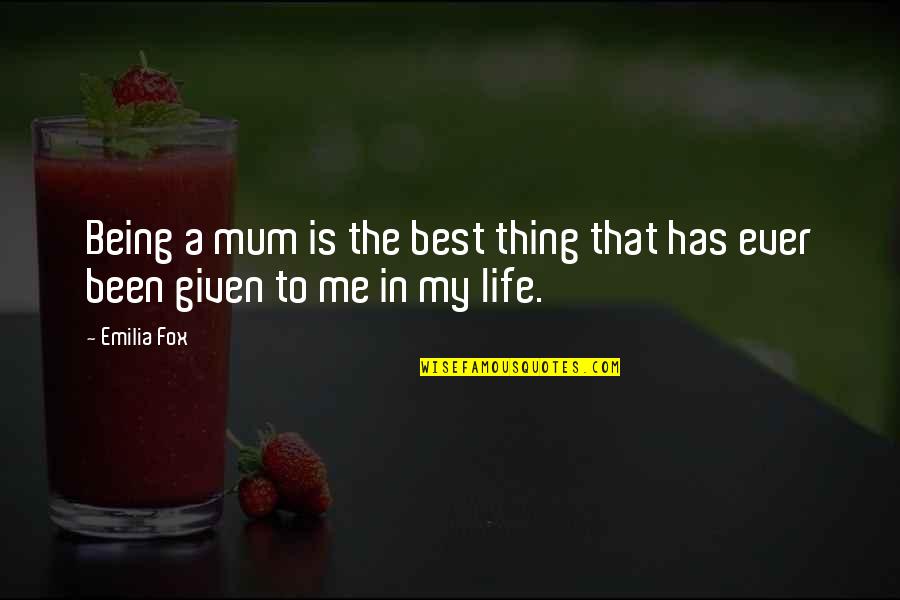 Being a mum is the best thing that has ever been given to me in my life. —
Emilia Fox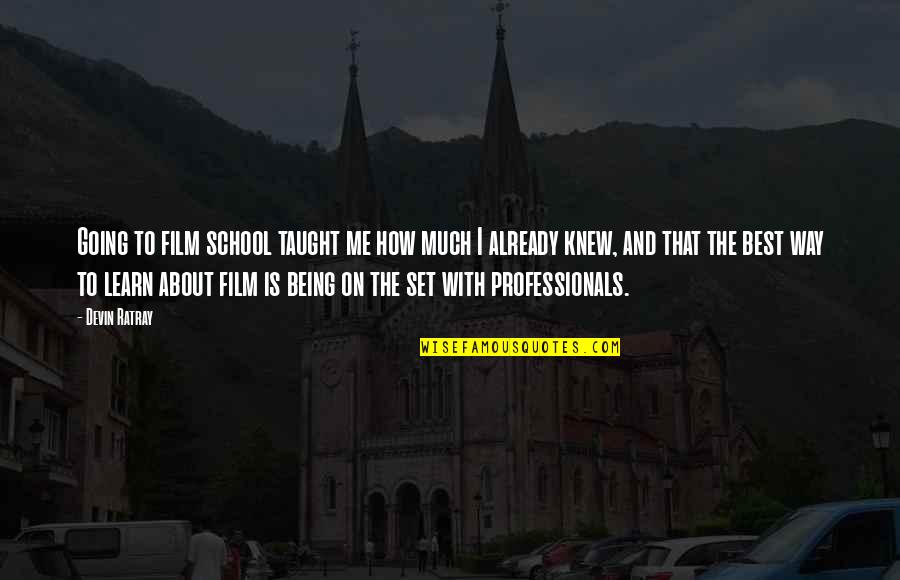 Going to film school taught me how much I already knew, and that the best way to learn about film is being on the set with professionals. —
Devin Ratray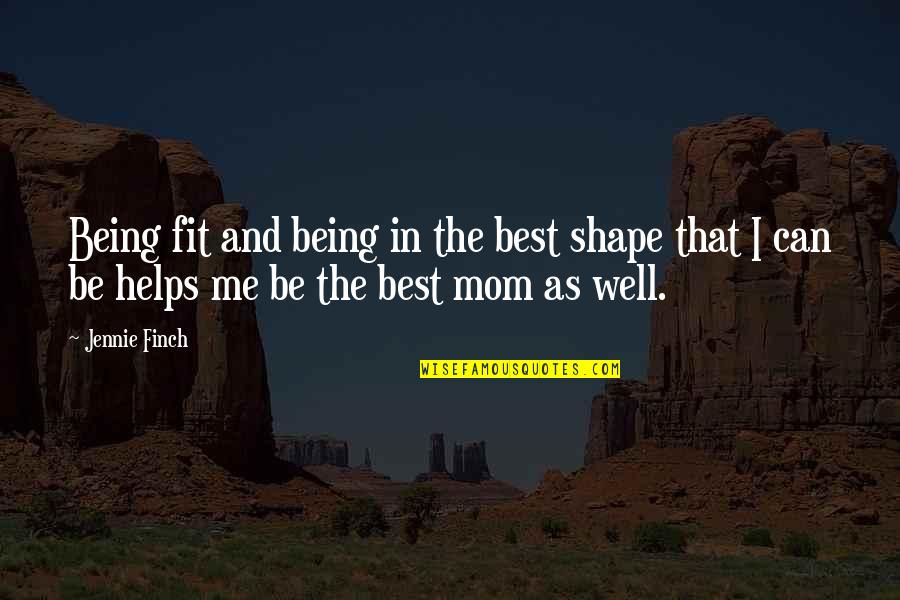 Being fit and being in the best shape that I can be helps me be the best mom as well. —
Jennie Finch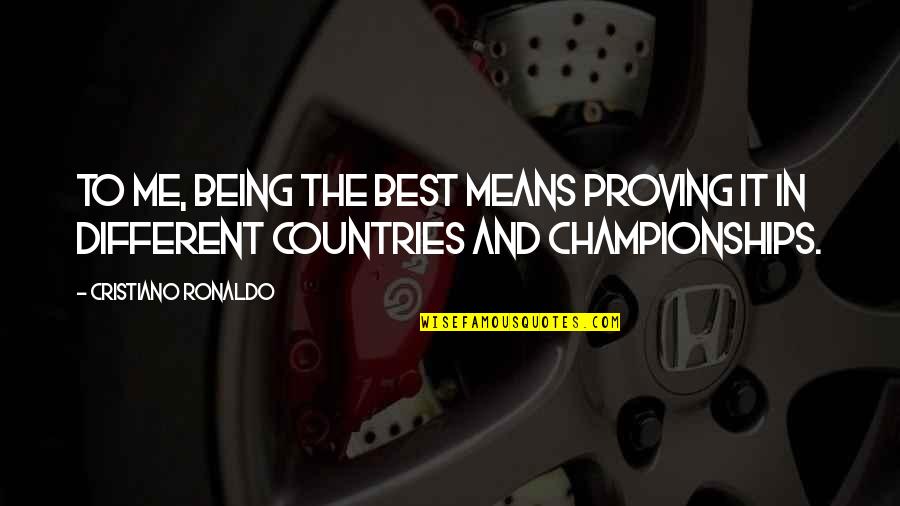 To me, being the best means proving it in different countries and championships. —
Cristiano Ronaldo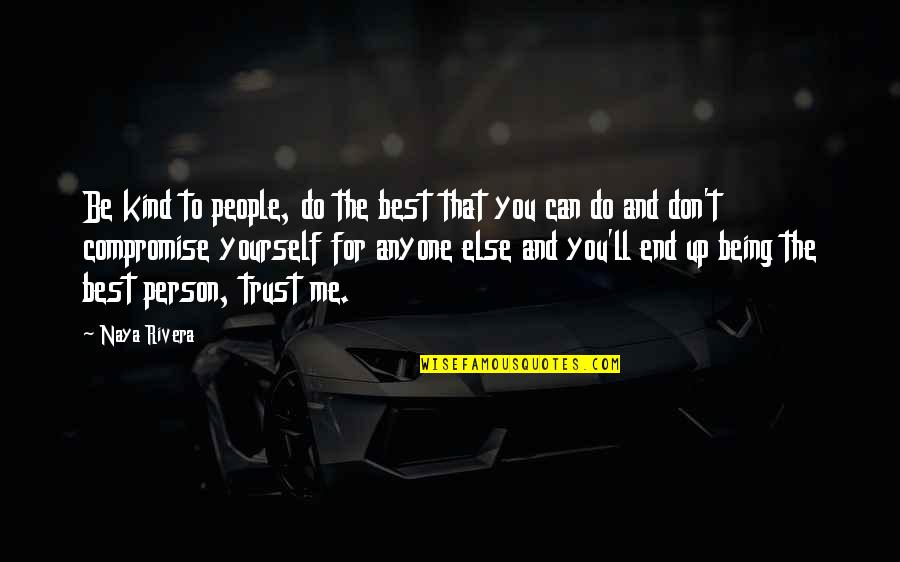 Be kind to people, do the best that you can do and don't compromise yourself for anyone else and you'll end up being the best person, trust me. —
Naya Rivera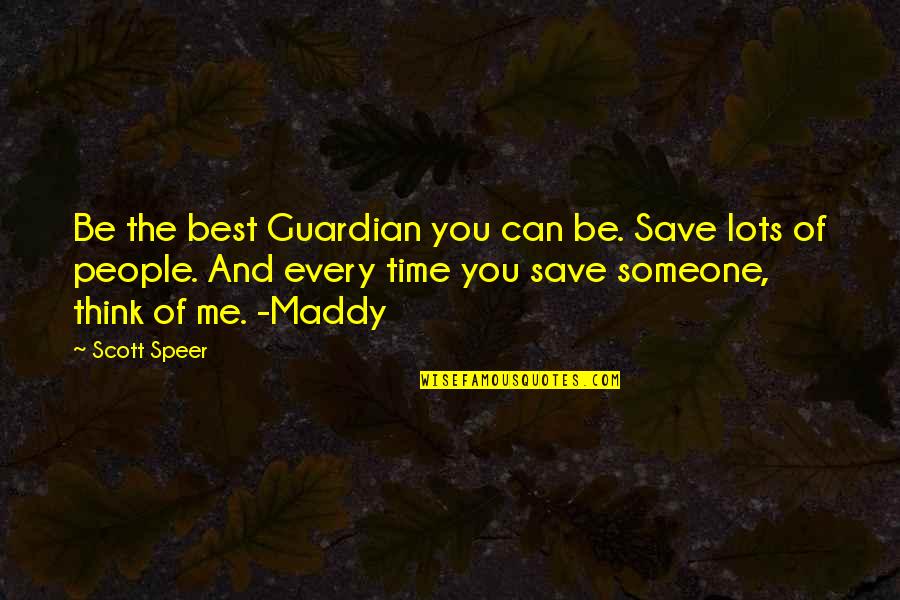 Be the best Guardian you can be. Save lots of people. And every time you save someone, think of me. -Maddy —
Scott Speer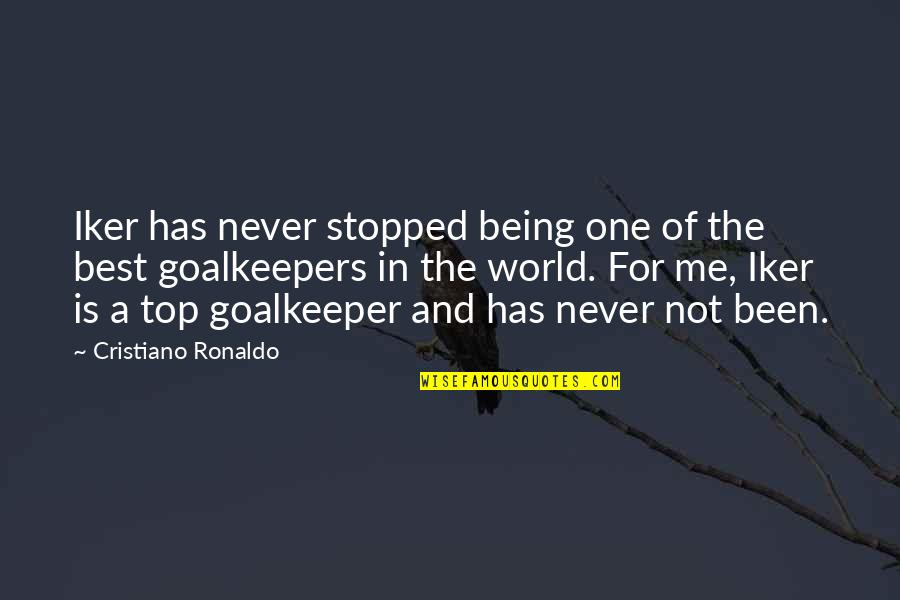 Iker has never stopped being one of the best goalkeepers in the world. For me, Iker is a top goalkeeper and has never not been. —
Cristiano Ronaldo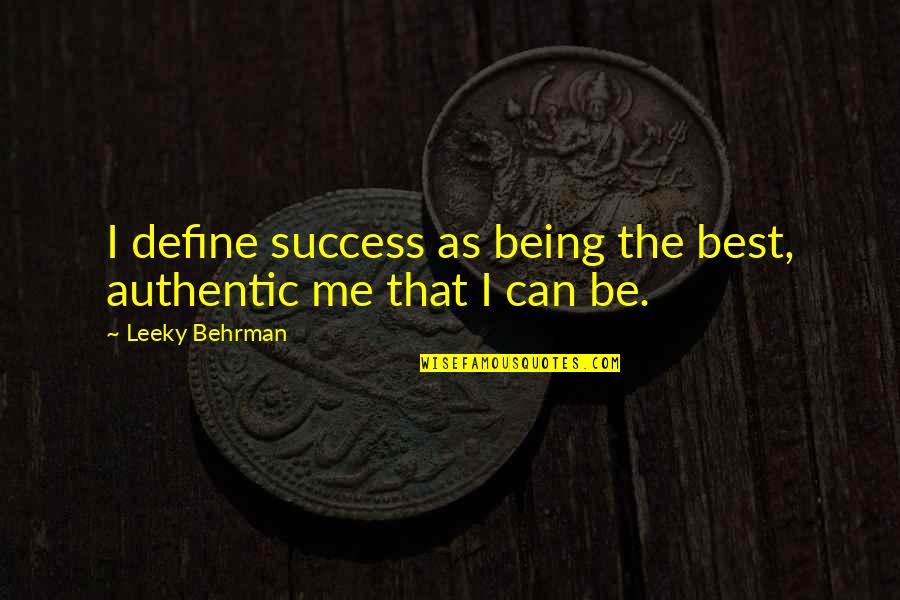 I define success as being the best, authentic me that I can be. —
Leeky Behrman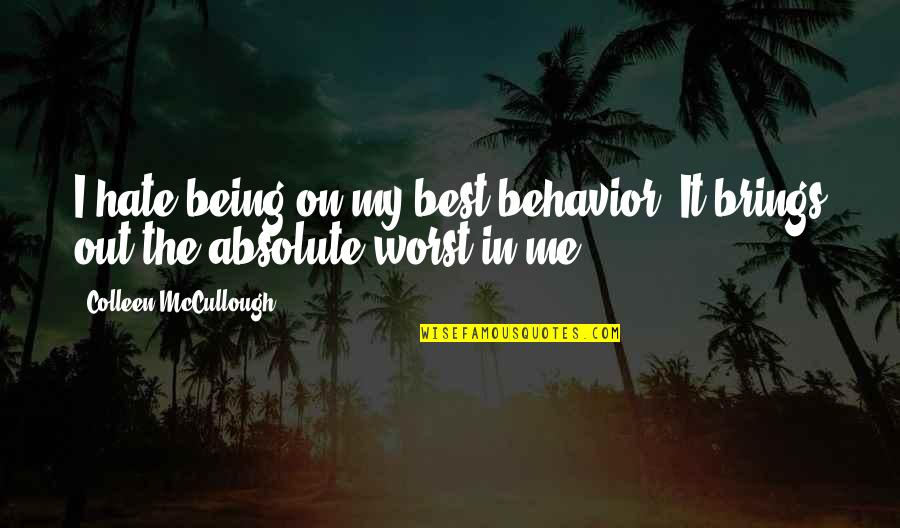 I hate being on my best behavior. It brings out the absolute worst in me. —
Colleen McCullough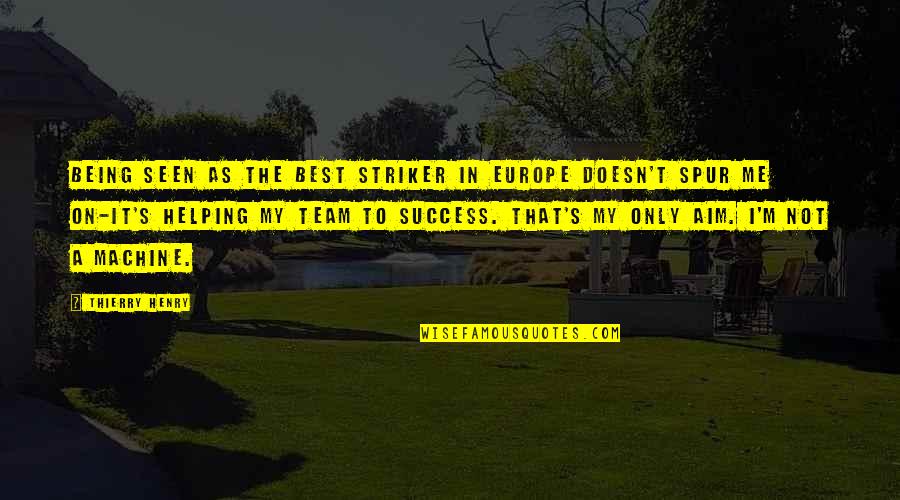 Being seen as the best striker in Europe doesn't spur me on-it's helping my team to success. That's my only aim. I'm not a machine. —
Thierry Henry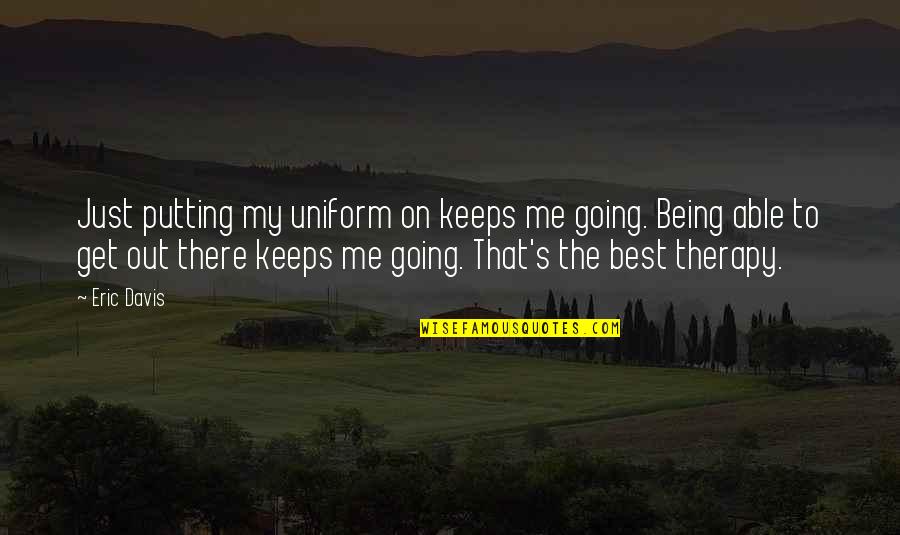 Just putting my uniform on keeps me going. Being able to get out there keeps me going. That's the best therapy. —
Eric Davis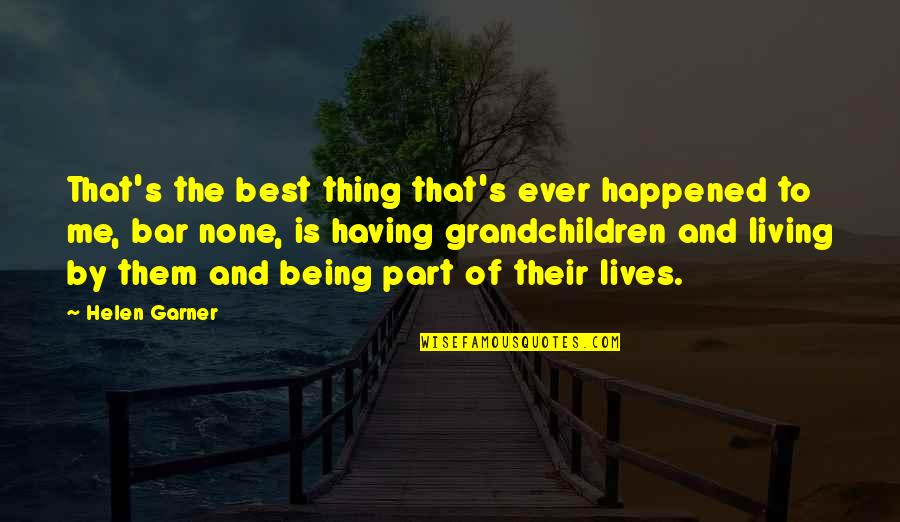 That's the best thing that's ever happened to me, bar none, is having grandchildren and living by them and being part of their lives. —
Helen Garner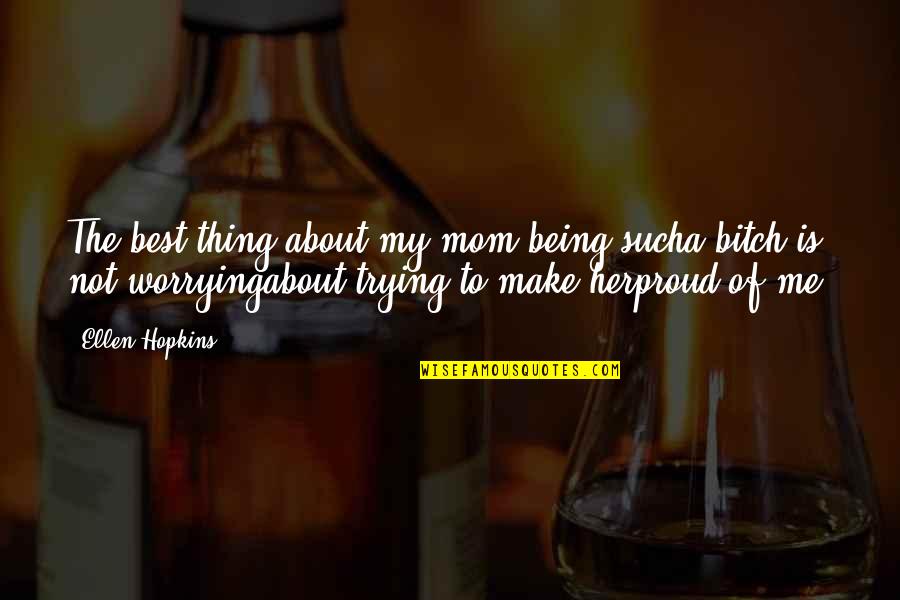 The best thing about my mom being such
a bitch is not worrying
about trying to make her
proud of me. —
Ellen Hopkins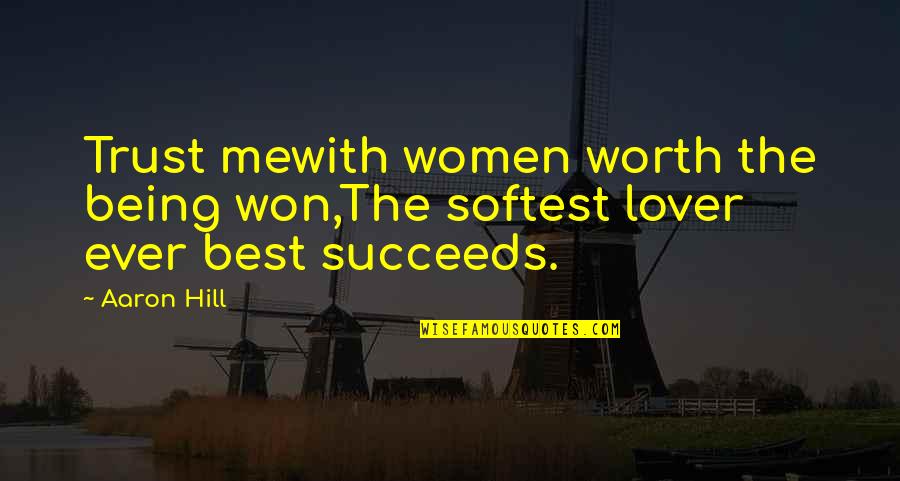 Trust me
with women worth the being won,
The softest lover ever best succeeds. —
Aaron Hill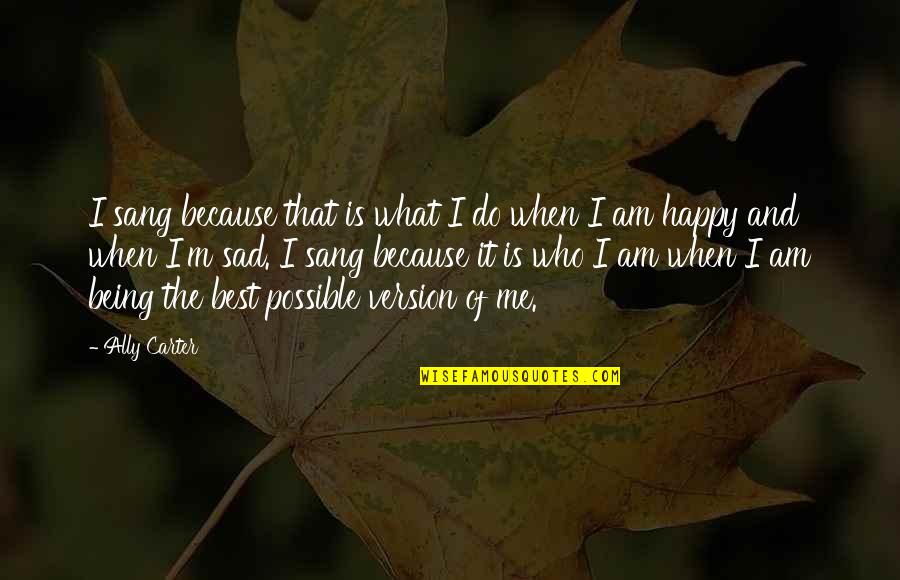 I sang because that is what I do when I am happy and when I'm sad. I sang because it is who I am when I am being the best possible version of me. —
Ally Carter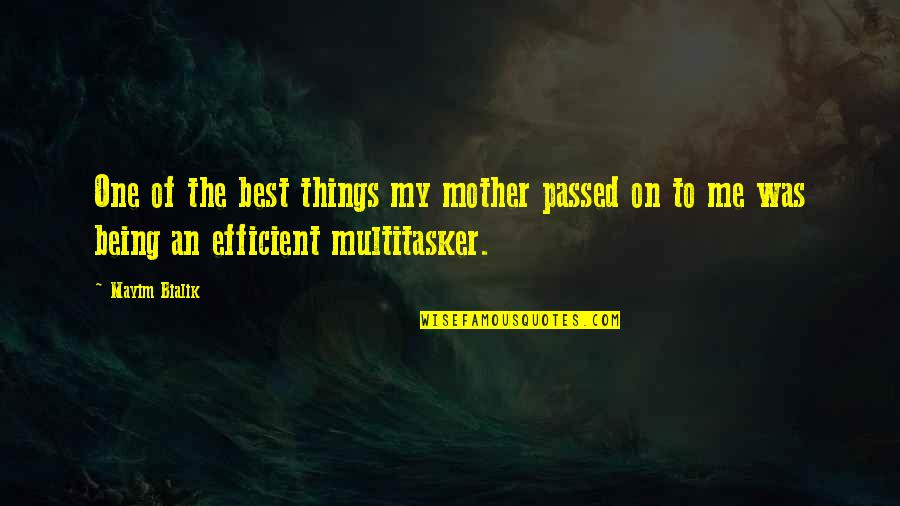 One of the best things my mother passed on to me was being an efficient multitasker. —
Mayim Bialik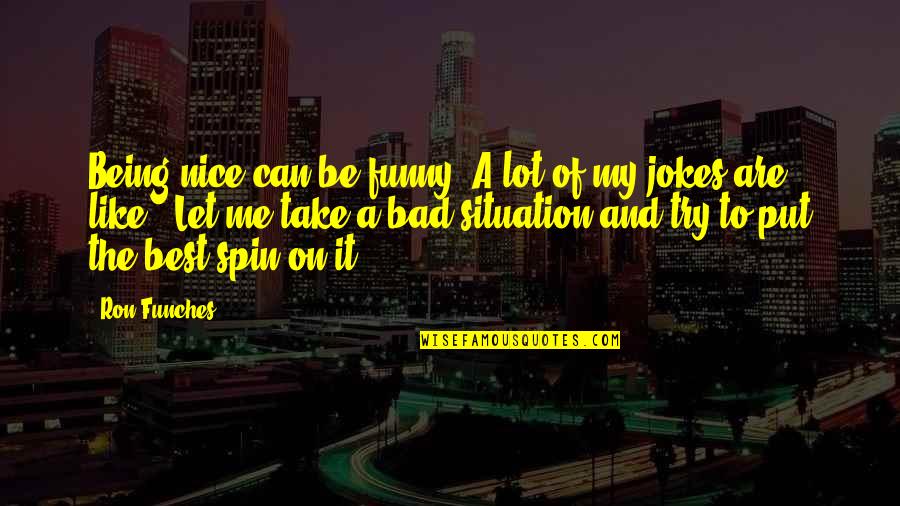 Being nice can be funny. A lot of my jokes are like, 'Let me take a bad situation and try to put the best spin on it.' —
Ron Funches
My parents sacrificed so much for all of us. It makes me want to give back to them by being the best I can be. —
Diana Lopez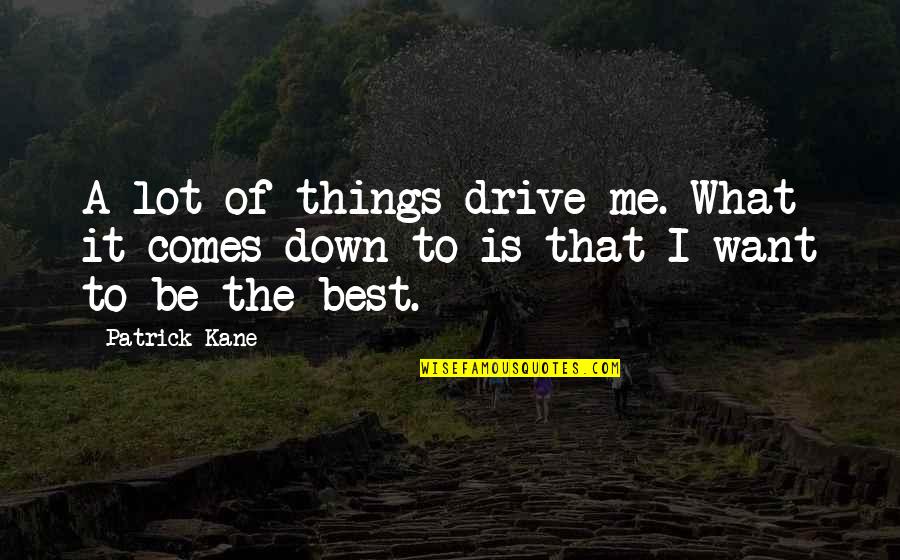 A lot of things drive me. What it comes down to is that I want to be the best. —
Patrick Kane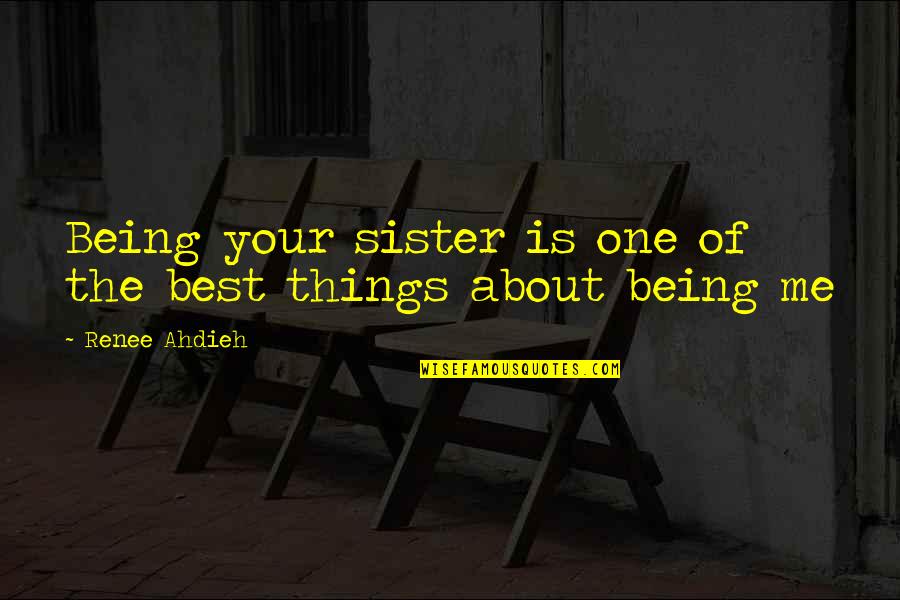 Being your sister is one of the best things about being me —
Renee Ahdieh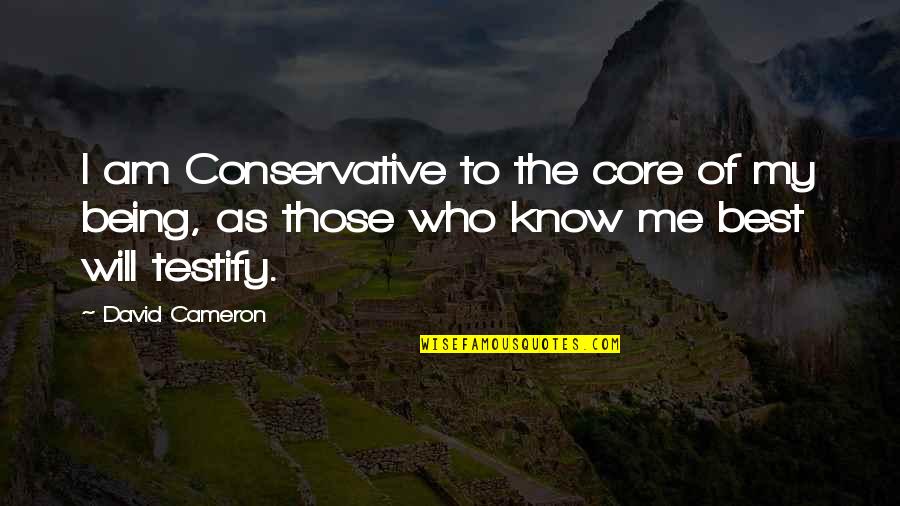 I am Conservative to the core of my being, as those who know me best will testify. —
David Cameron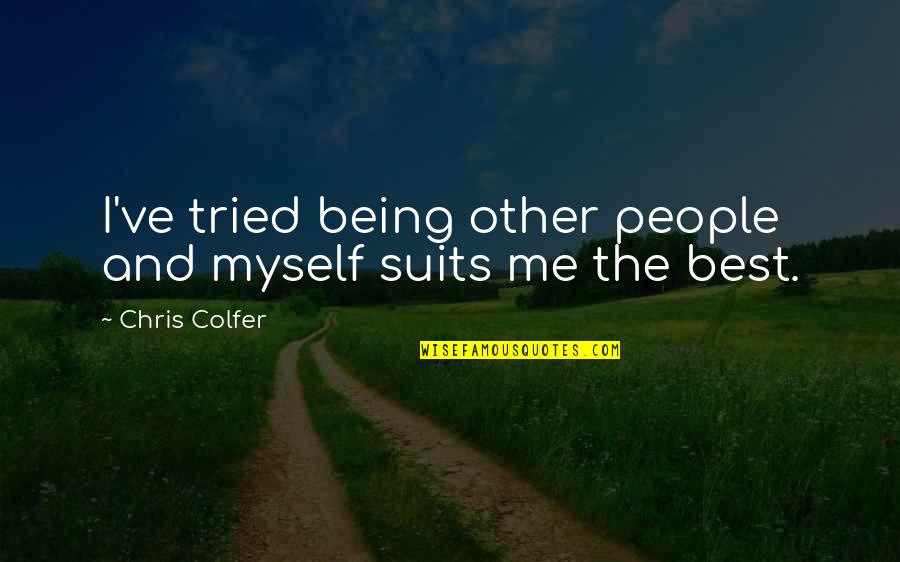 I've tried being other people and myself suits me the best. —
Chris Colfer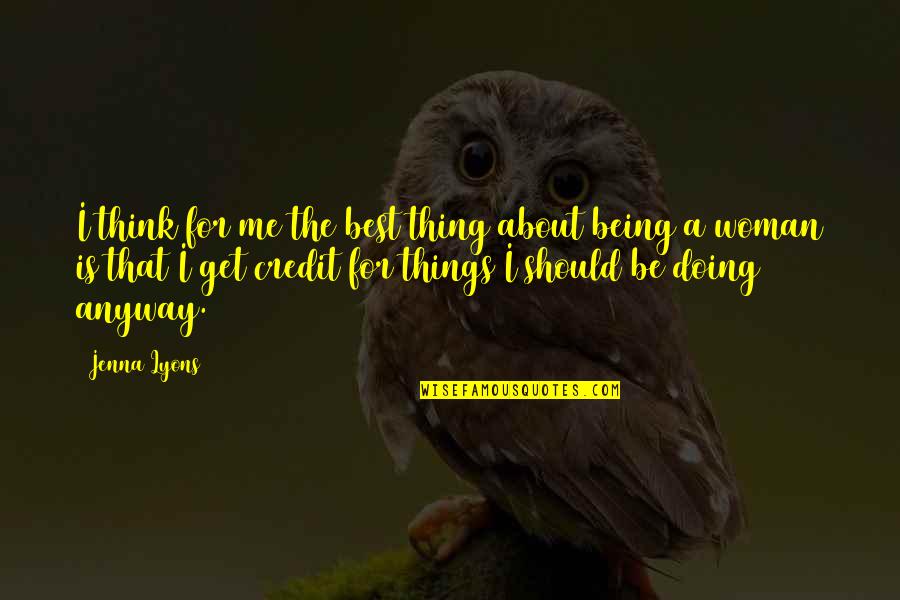 I think for me the best thing about being a woman is that I get credit for things I should be doing anyway. —
Jenna Lyons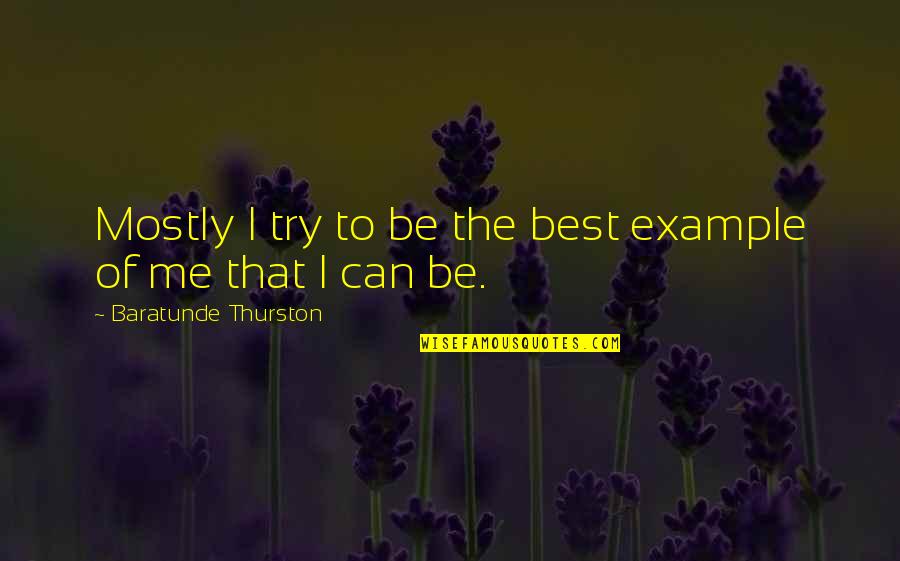 Mostly I try to be the best example of me that I can be. —
Baratunde Thurston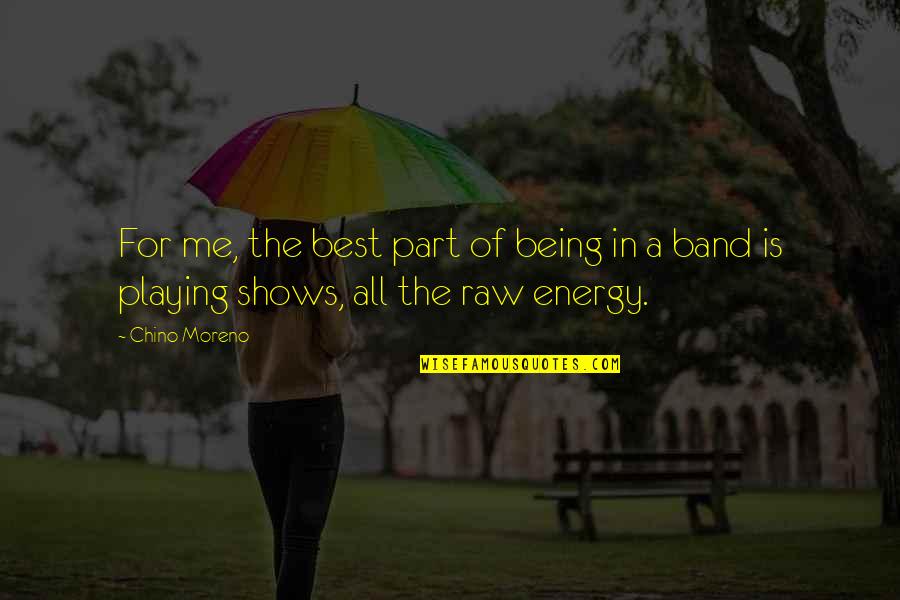 For me, the best part of being in a band is playing shows, all the raw energy. —
Chino Moreno