Mathematics And Science Quotes
Collection of top 53 famous quotes about Mathematics And Science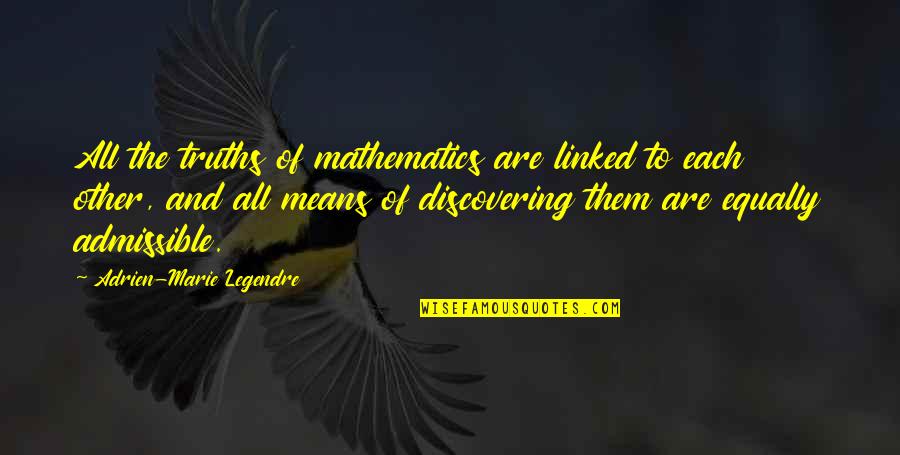 All the truths of mathematics are linked to each other, and all means of discovering them are equally admissible.
—
Adrien-Marie Legendre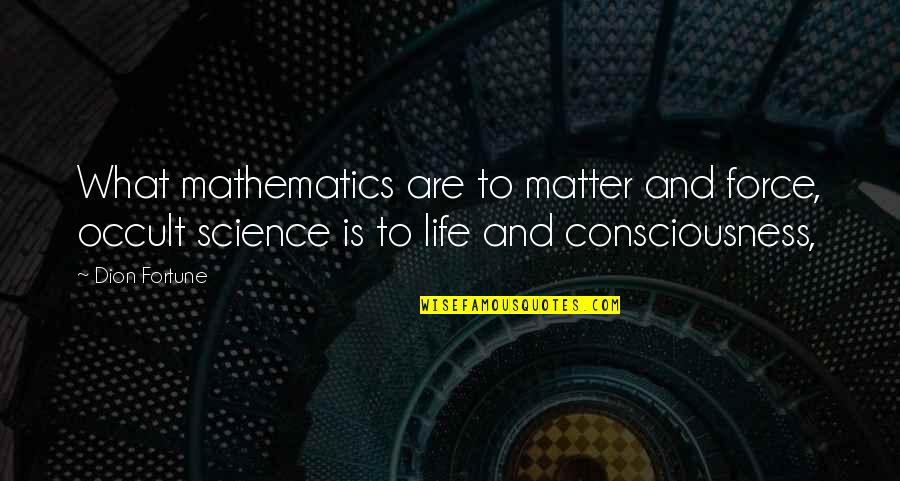 What mathematics are to matter and force, occult science is to life and consciousness,
—
Dion Fortune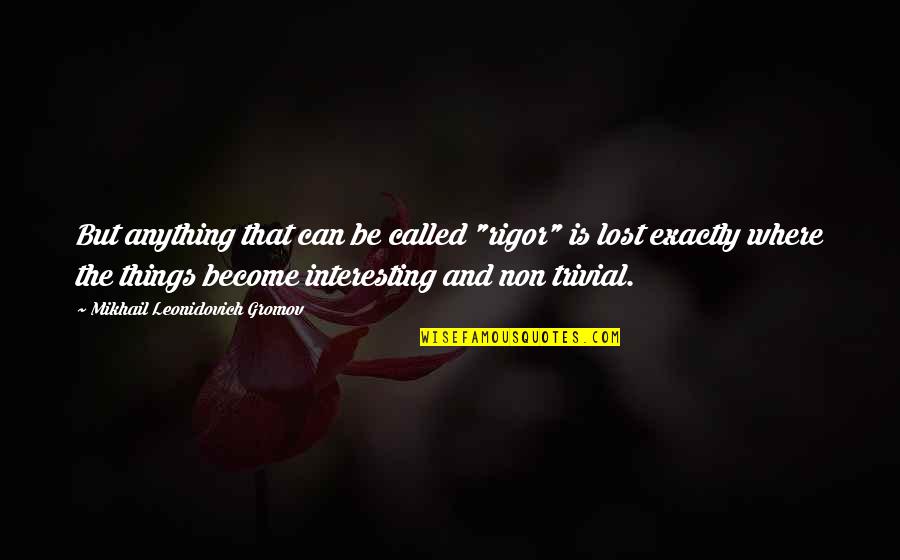 But anything that can be called "rigor" is lost exactly where the things become interesting and non trivial.
—
Mikhail Leonidovich Gromov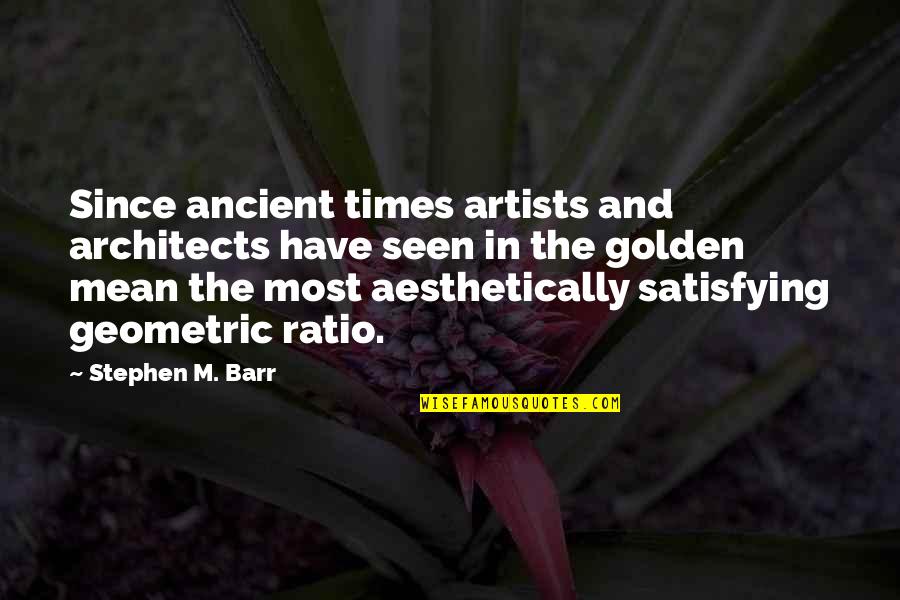 Since ancient times artists and architects have seen in the golden mean the most aesthetically satisfying geometric ratio.
—
Stephen M. Barr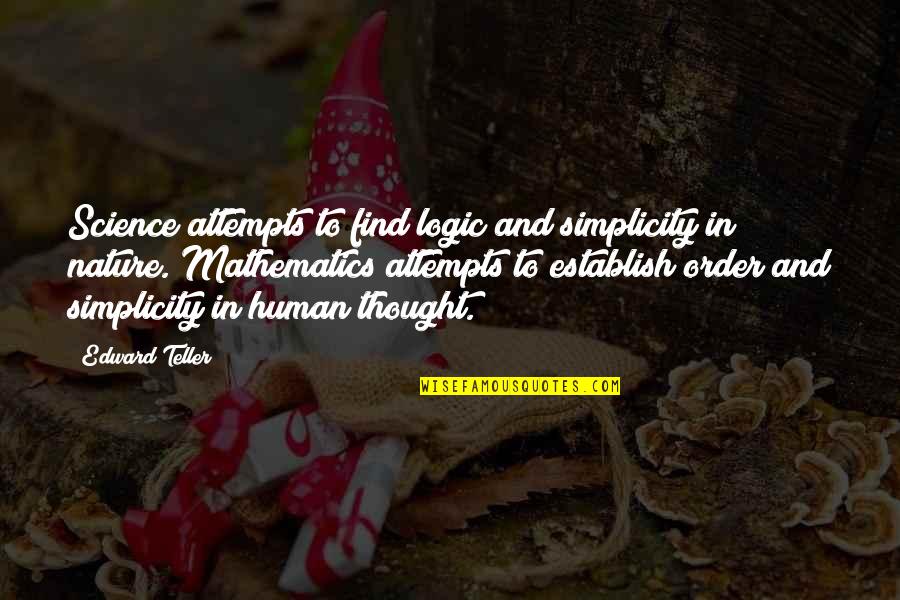 Science attempts to find logic and simplicity in nature. Mathematics attempts to establish order and simplicity in human thought.
—
Edward Teller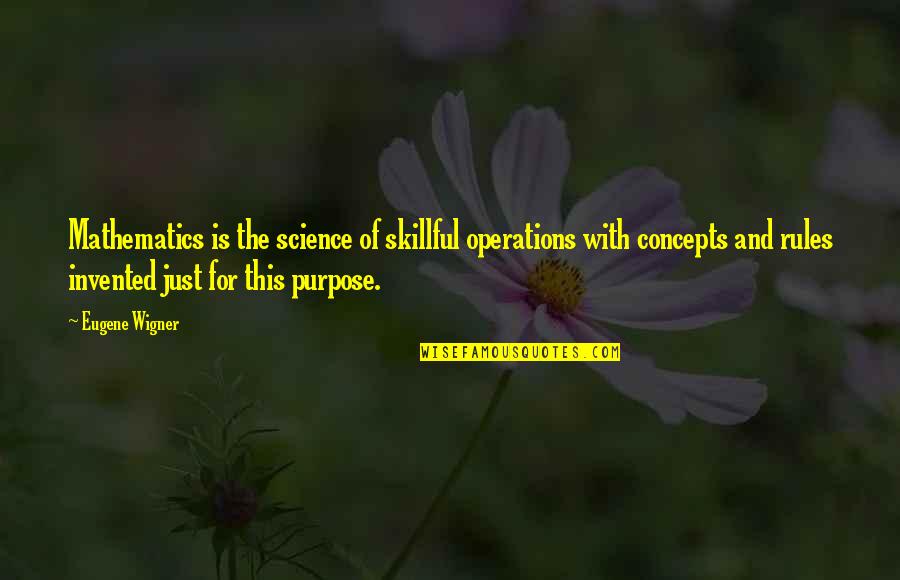 Mathematics is the science of skillful operations with concepts and rules invented just for this purpose.
—
Eugene Wigner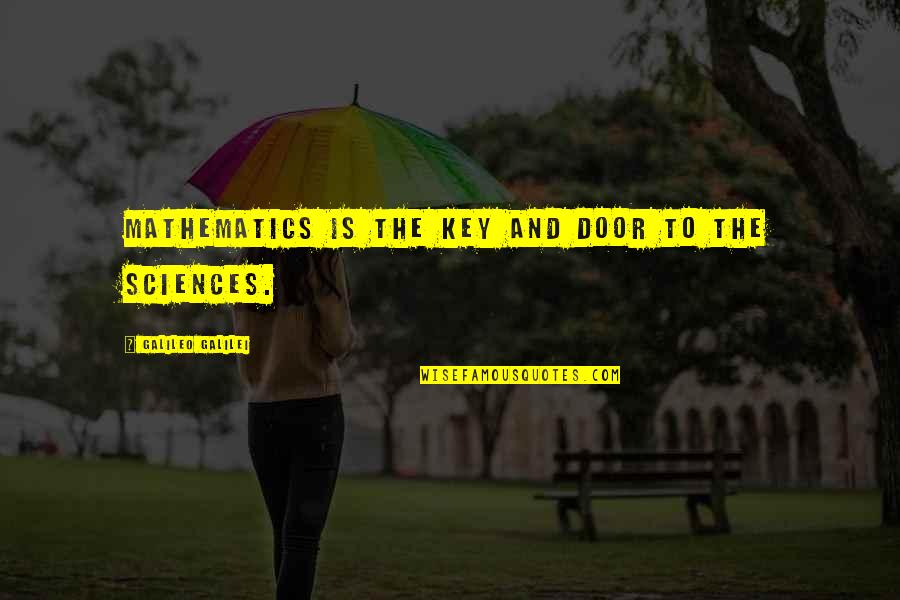 Mathematics is the key and door to the sciences.
—
Galileo Galilei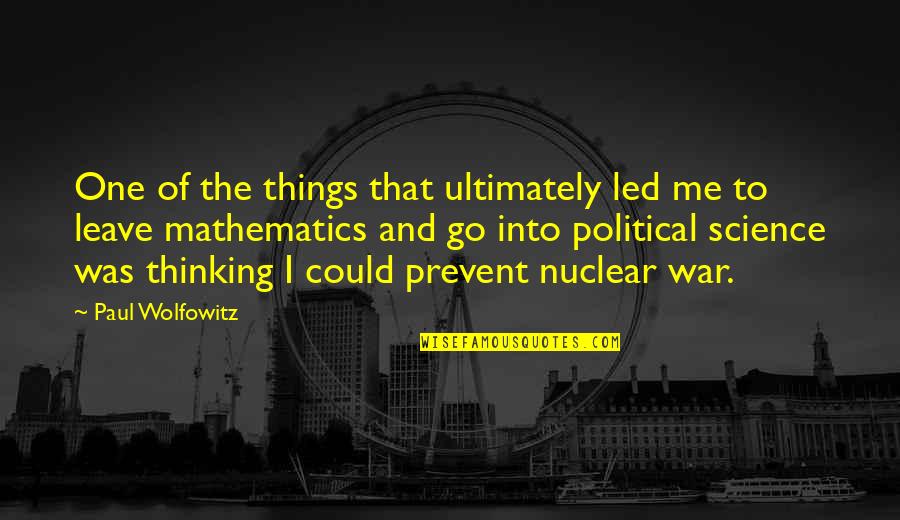 One of the things that ultimately led me to leave mathematics and go into political science was thinking I could prevent nuclear war.
—
Paul Wolfowitz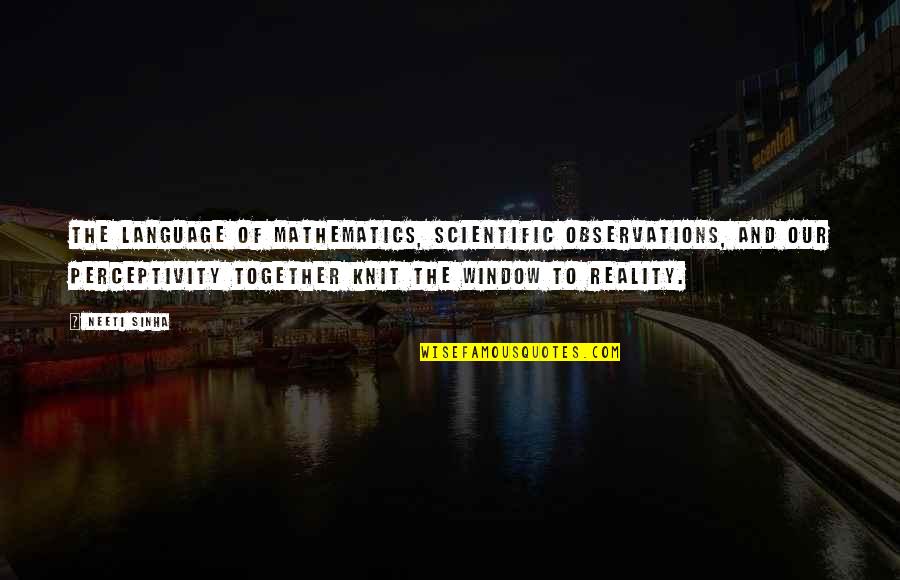 The language of mathematics, scientific observations, and our perceptivity together knit the window to reality.
—
Neeti Sinha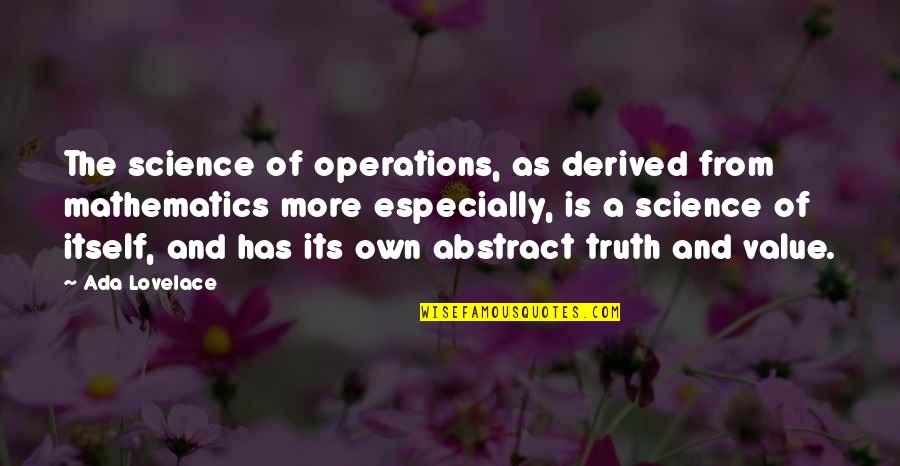 The science of operations, as derived from mathematics more especially, is a science of itself, and has its own abstract truth and value. —
Ada Lovelace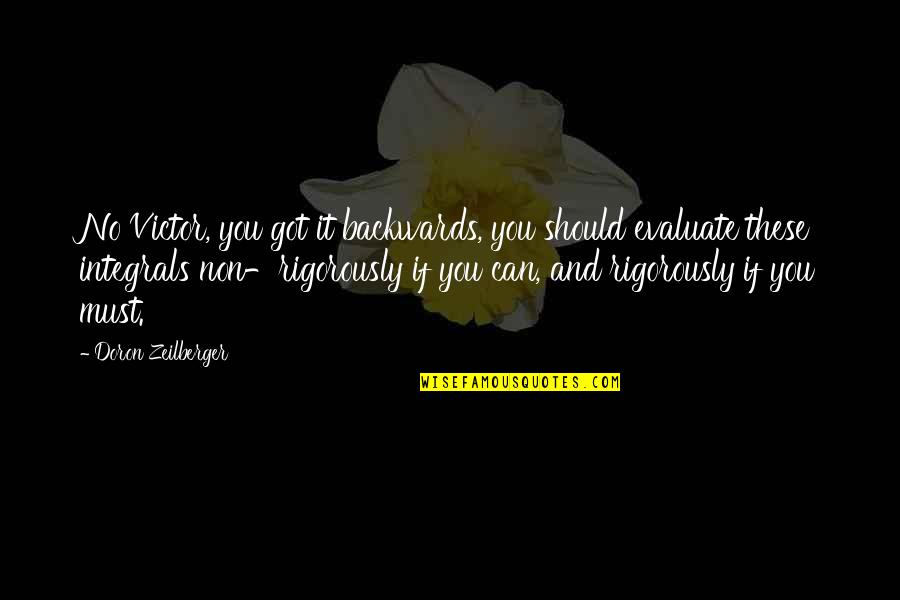 No Victor, you got it backwards, you should evaluate these integrals non-rigorously if you can, and rigorously if you must. —
Doron Zeilberger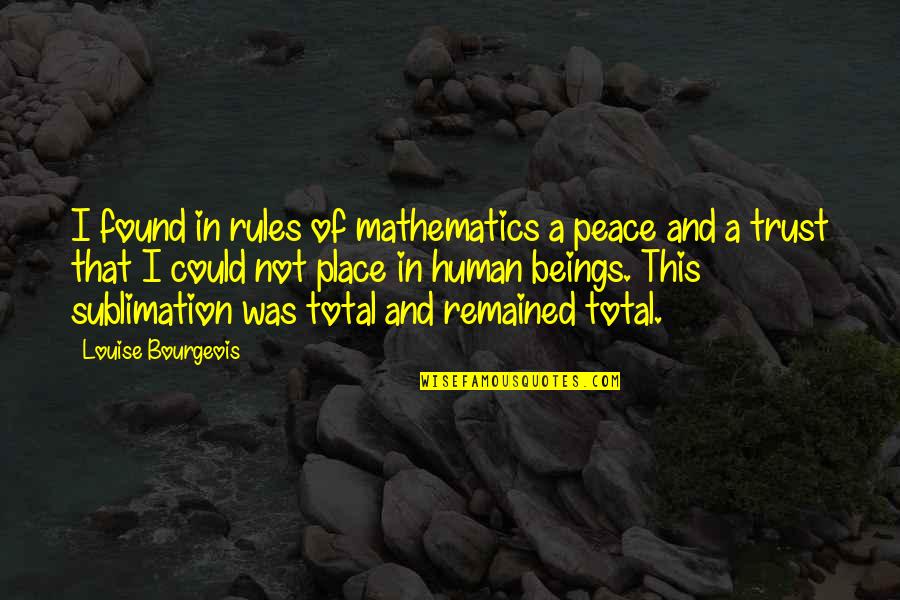 I found in rules of mathematics a peace and a trust that I could not place in human beings. This sublimation was total and remained total. —
Louise Bourgeois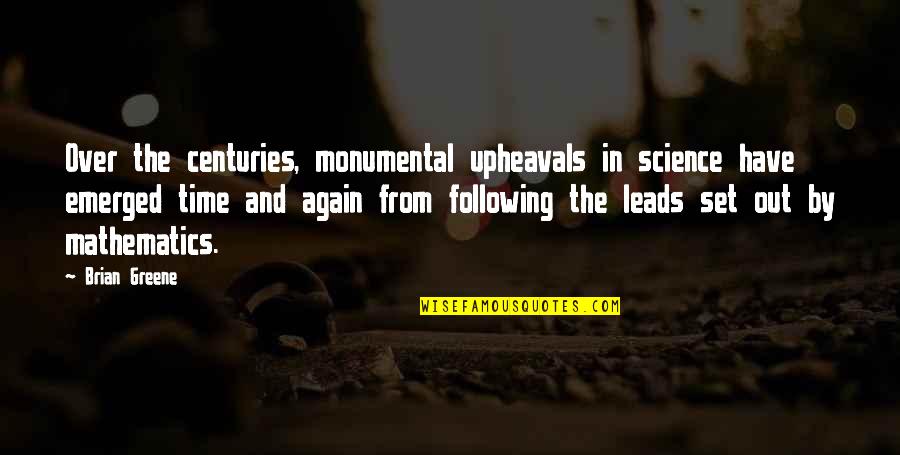 Over the centuries, monumental upheavals in science have emerged time and again from following the leads set out by mathematics. —
Brian Greene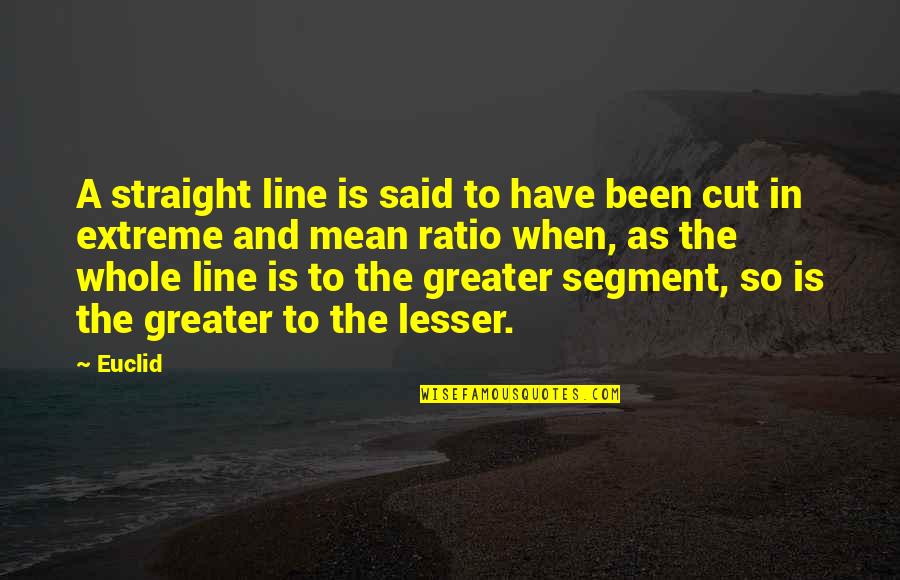 A straight line is said to have been cut in extreme and mean ratio when, as the whole line is to the greater segment, so is the greater to the lesser. —
Euclid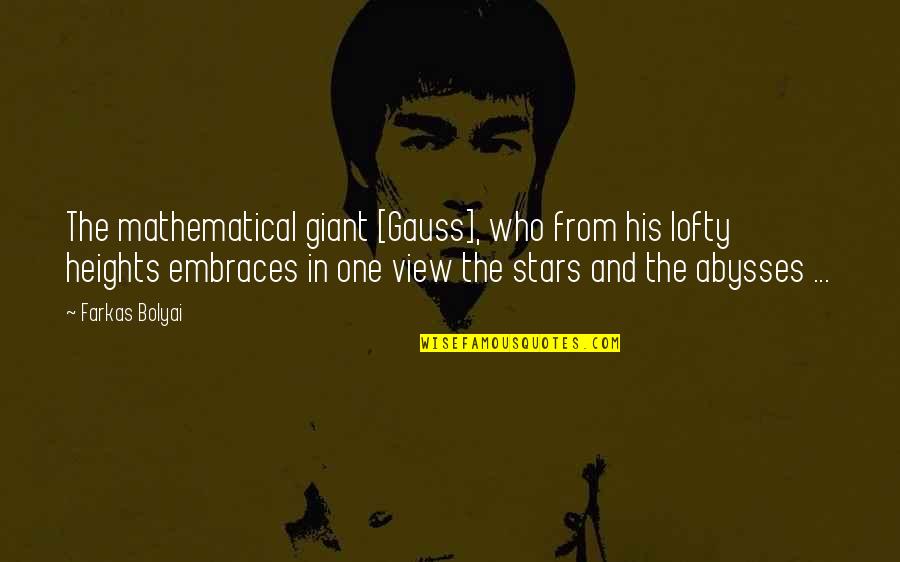 The mathematical giant [Gauss], who from his lofty heights embraces in one view the stars and the abysses ... —
Farkas Bolyai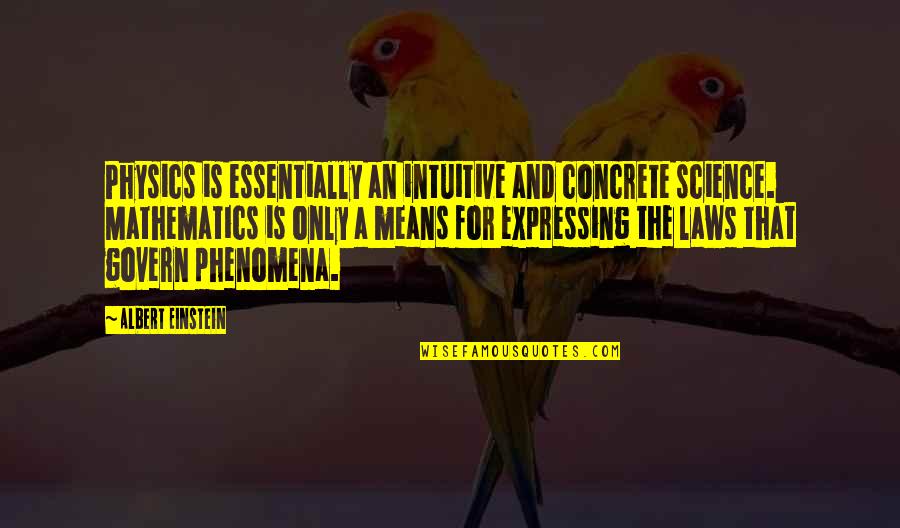 Physics is essentially an intuitive and concrete science. Mathematics is only a means for expressing the laws that govern phenomena. —
Albert Einstein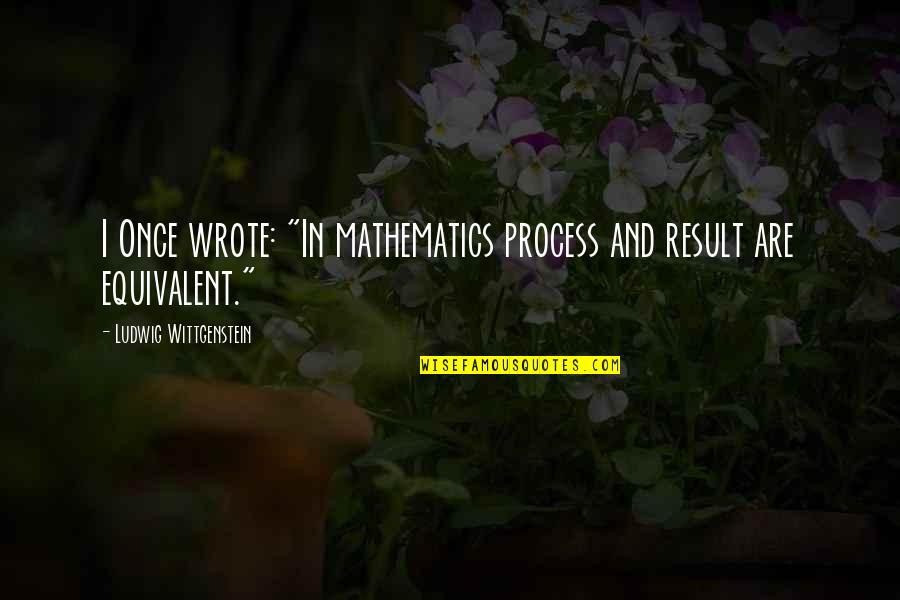 I Once wrote: "In mathematics process and result are equivalent." —
Ludwig Wittgenstein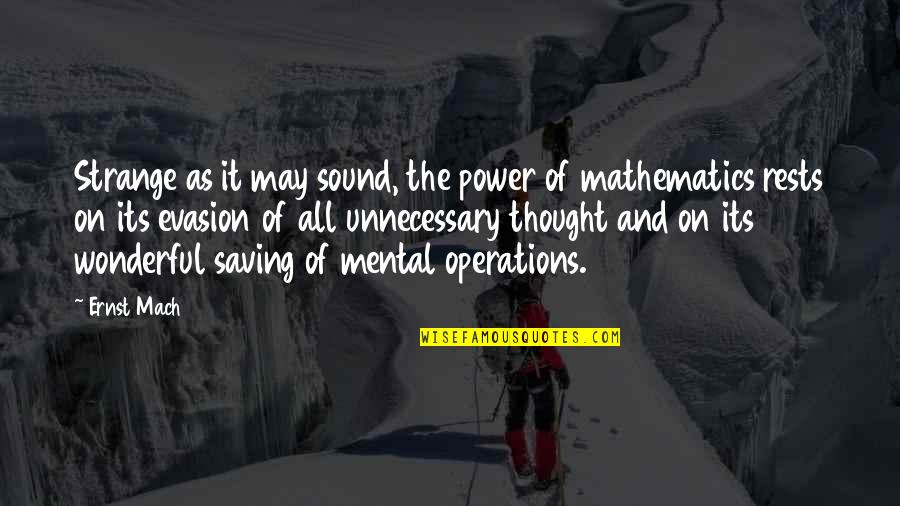 Strange as it may sound, the power of mathematics rests on its evasion of all unnecessary thought and on its wonderful saving of mental operations. —
Ernst Mach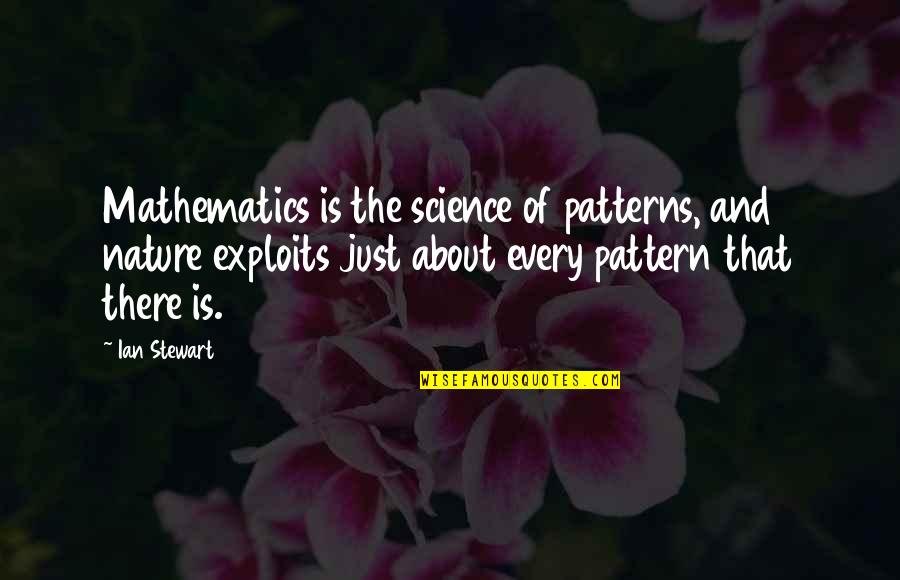 Mathematics is the science of patterns, and nature exploits just about every pattern that there is. —
Ian Stewart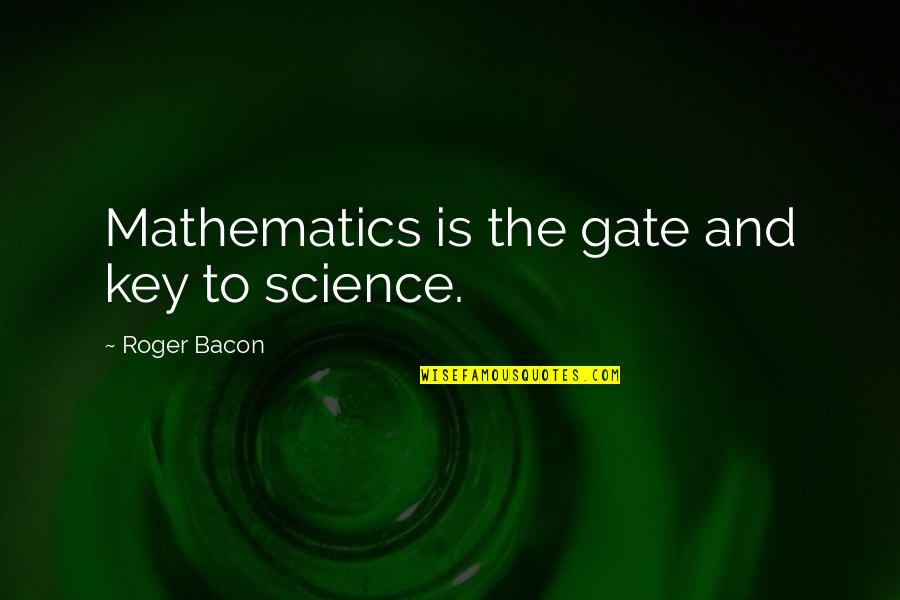 Mathematics is the gate and key to science. —
Roger Bacon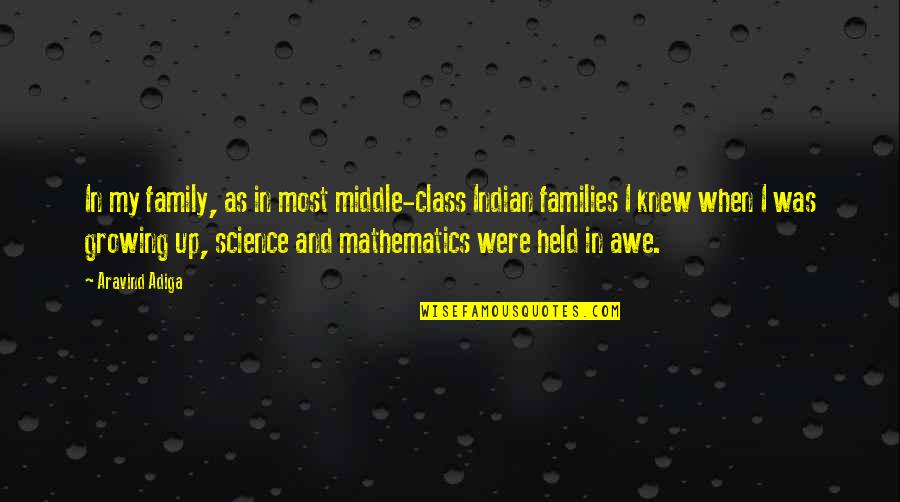 In my family, as in most middle-class Indian families I knew when I was growing up, science and mathematics were held in awe. —
Aravind Adiga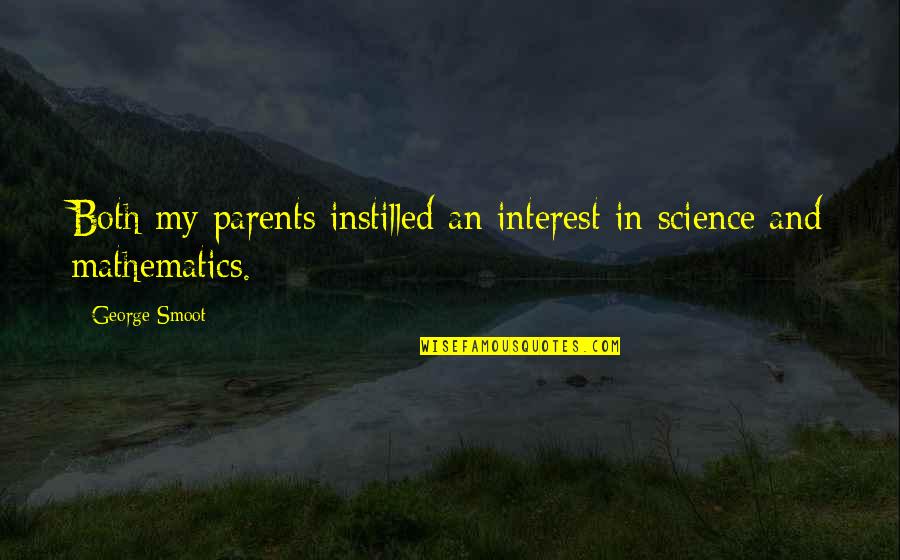 Both my parents instilled an interest in science and mathematics. —
George Smoot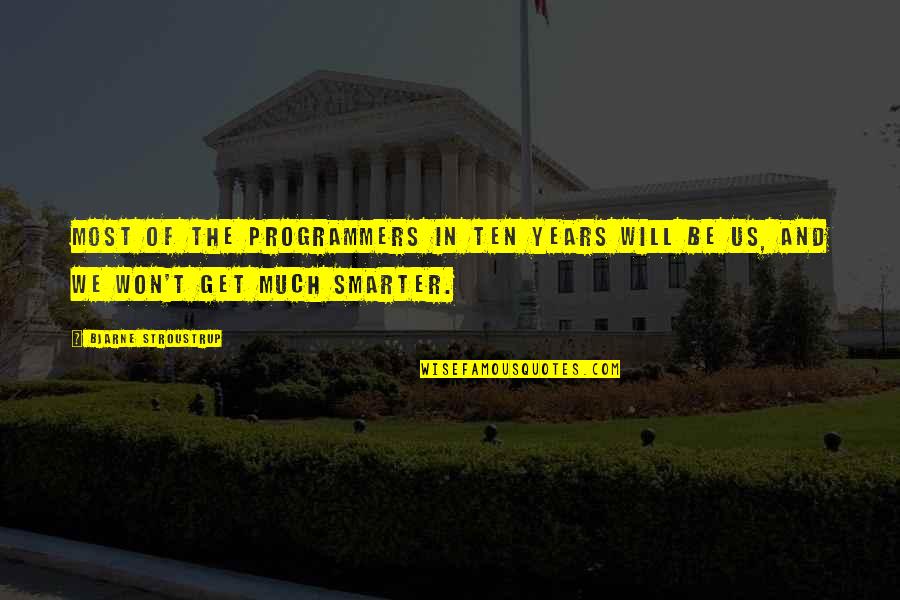 Most of the programmers in ten years will be us, and we won't get much smarter. —
Bjarne Stroustrup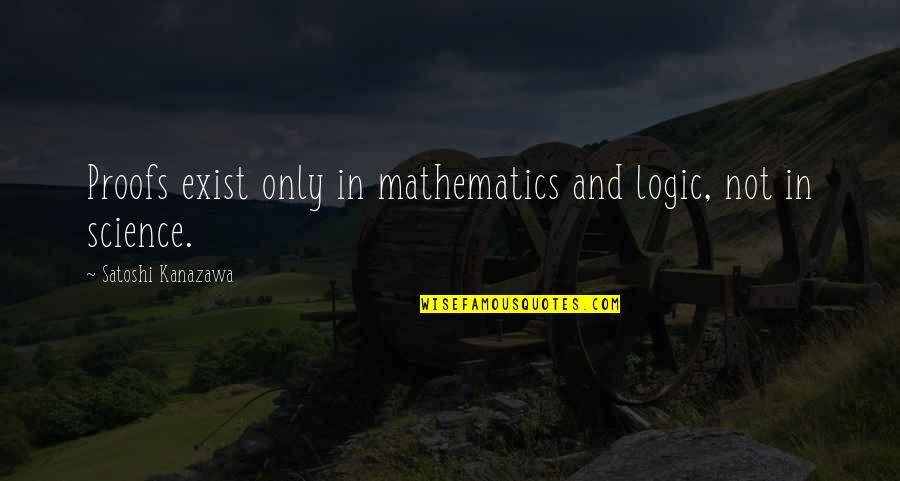 Proofs exist only in mathematics and logic, not in science. —
Satoshi Kanazawa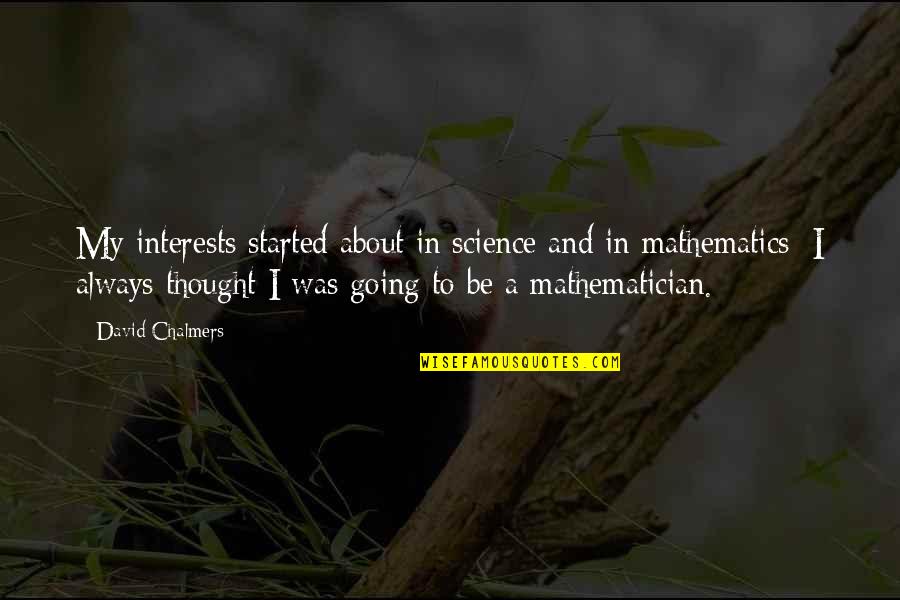 My interests started about in science and in mathematics; I always thought I was going to be a mathematician. —
David Chalmers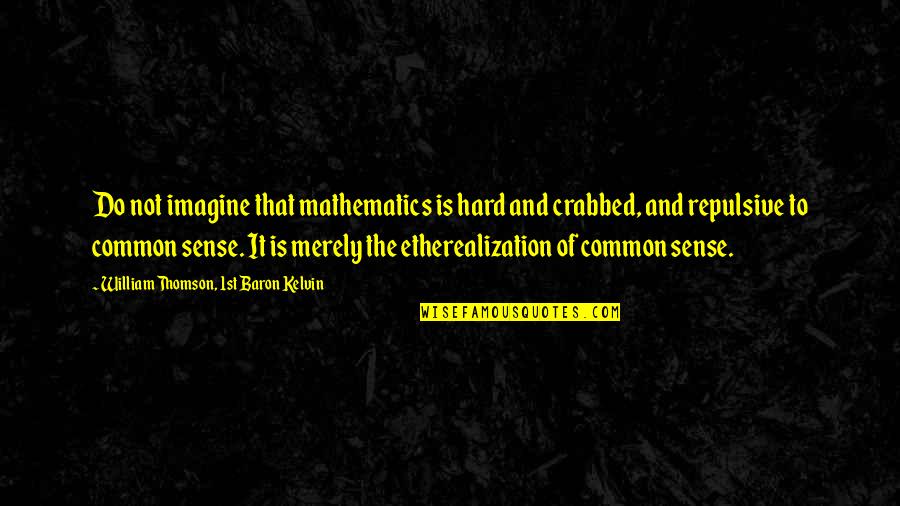 Do not imagine that mathematics is hard and crabbed, and repulsive to common sense. It is merely the etherealization of common sense. —
William Thomson, 1st Baron Kelvin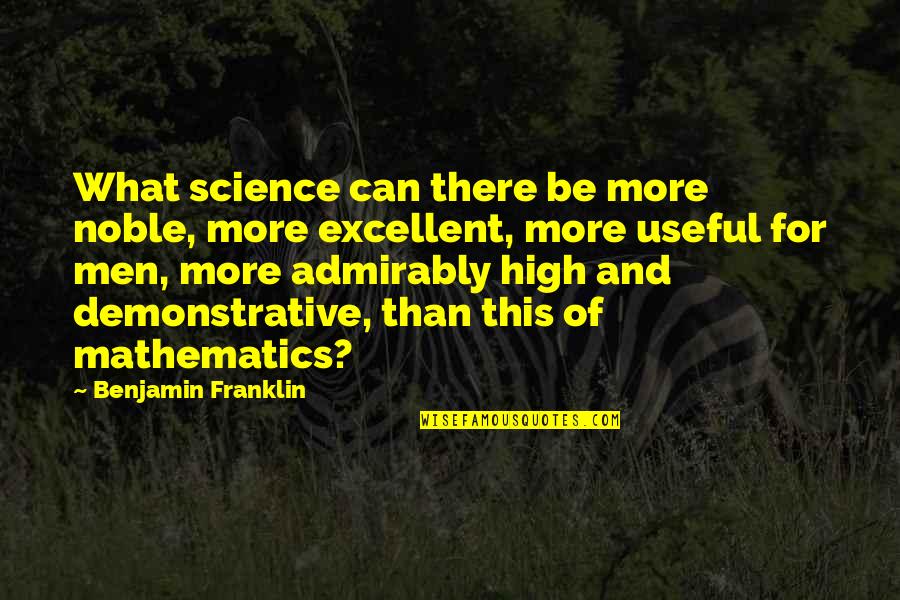 What science can there be more noble, more excellent, more useful for men, more admirably high and demonstrative, than this of mathematics? —
Benjamin Franklin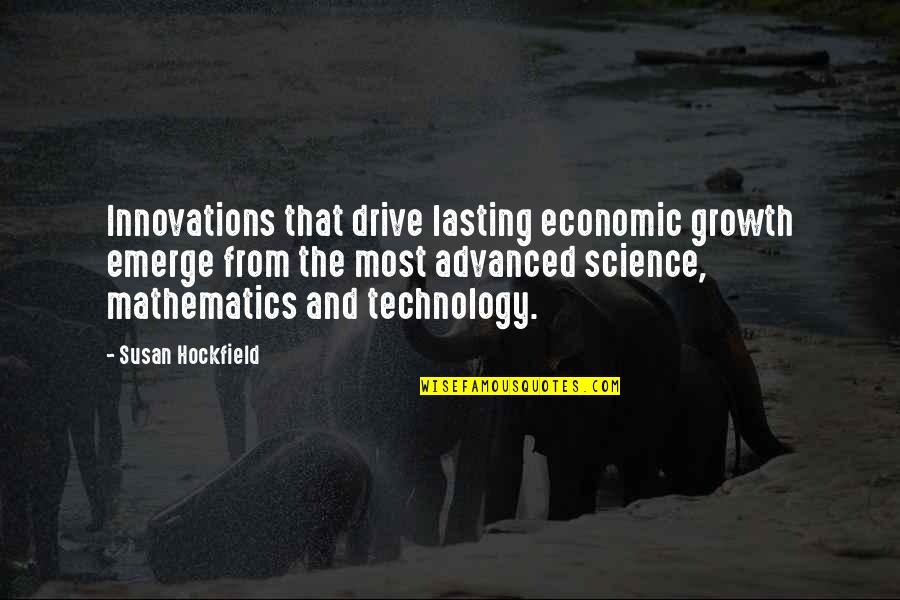 Innovations that drive lasting economic growth emerge from the most advanced science, mathematics and technology. —
Susan Hockfield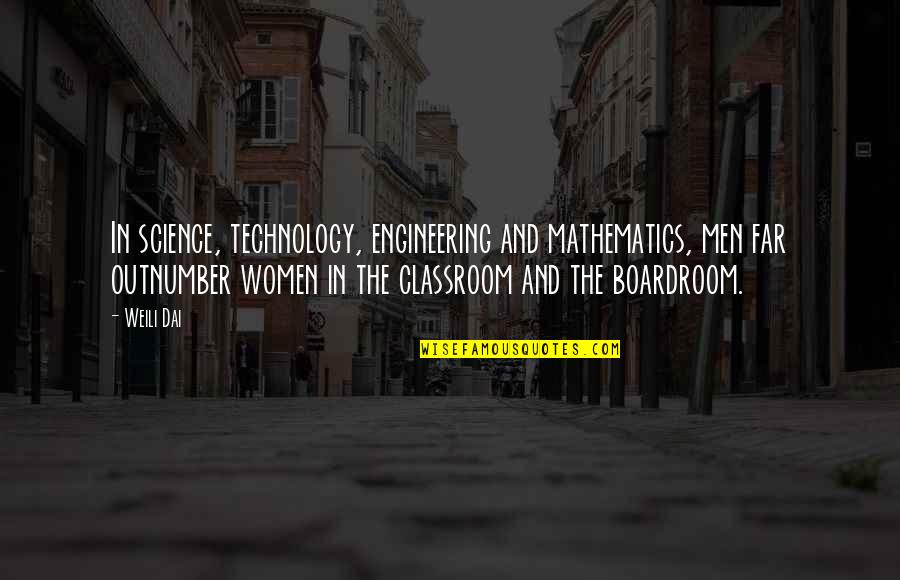 In science, technology, engineering and mathematics, men far outnumber women in the classroom and the boardroom. —
Weili Dai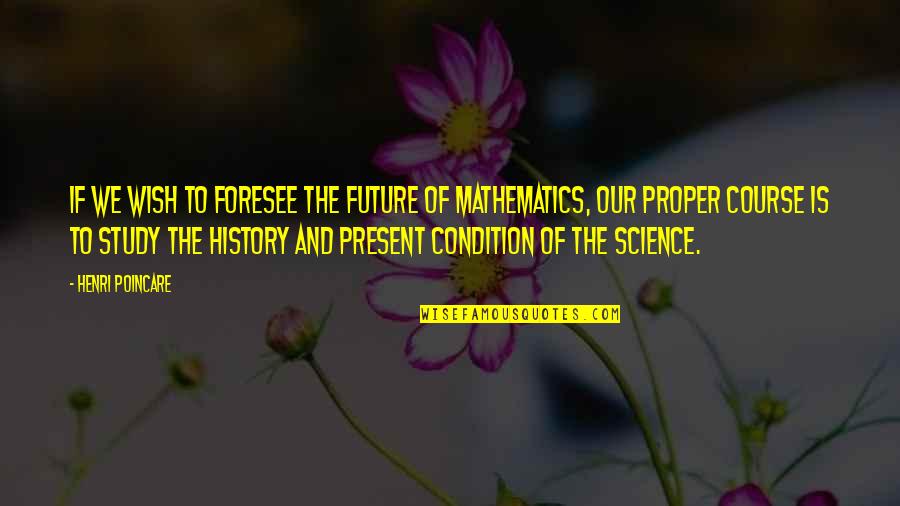 If we wish to foresee the future of mathematics, our proper course is to study the history and present condition of the science. —
Henri Poincare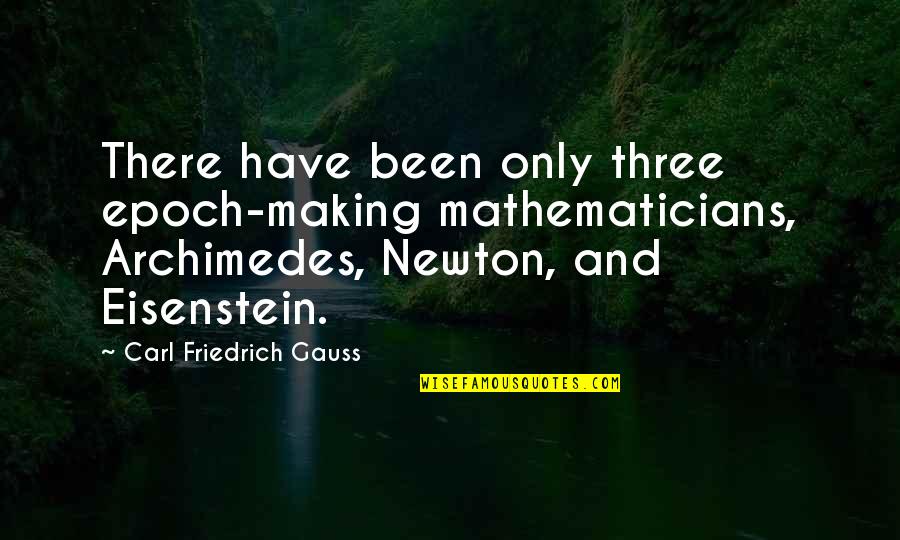 There have been only three epoch-making mathematicians, Archimedes, Newton, and Eisenstein. —
Carl Friedrich Gauss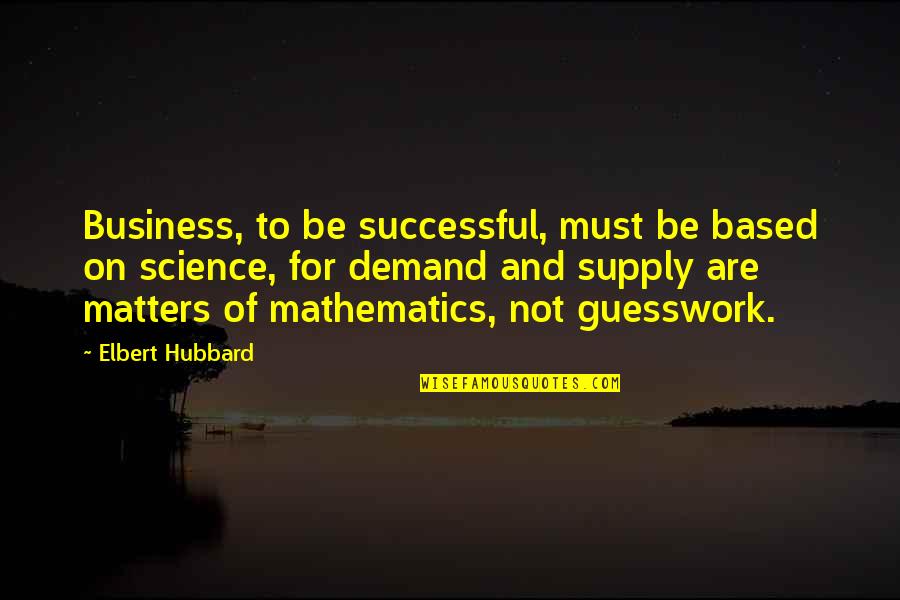 Business, to be successful, must be based on science, for demand and supply are matters of mathematics, not guesswork. —
Elbert Hubbard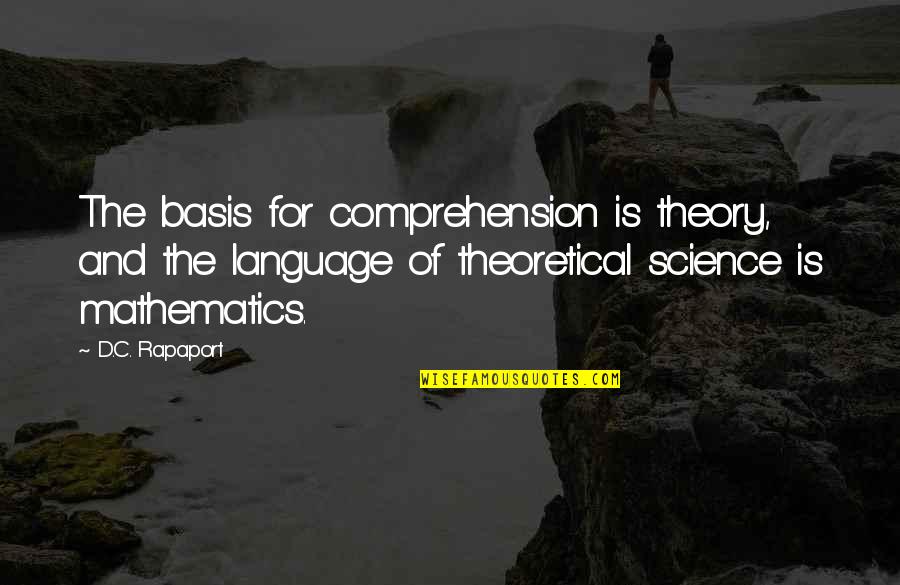 The basis for comprehension is theory, and the language of theoretical science is mathematics. —
D.C. Rapaport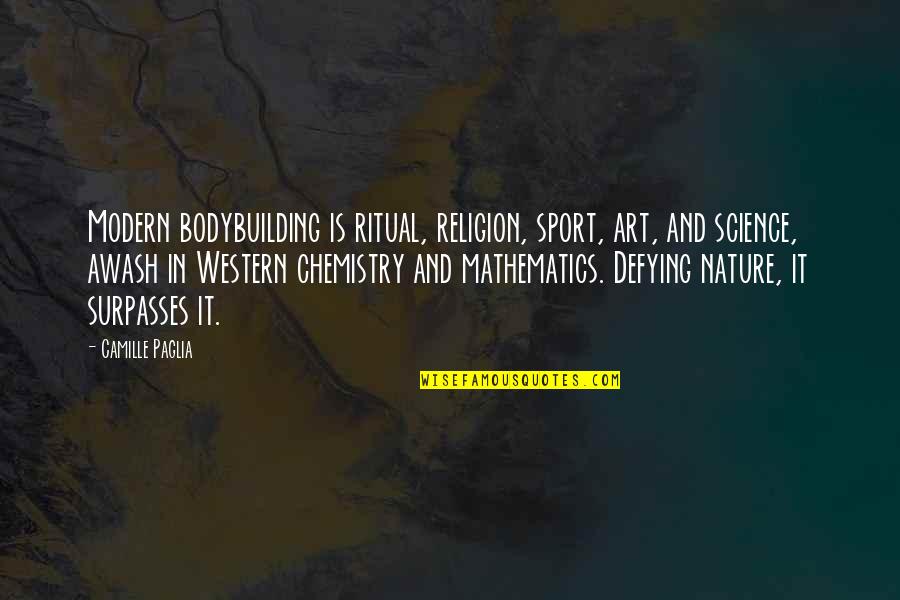 Modern bodybuilding is ritual, religion, sport, art, and science, awash in Western chemistry and mathematics. Defying nature, it surpasses it. —
Camille Paglia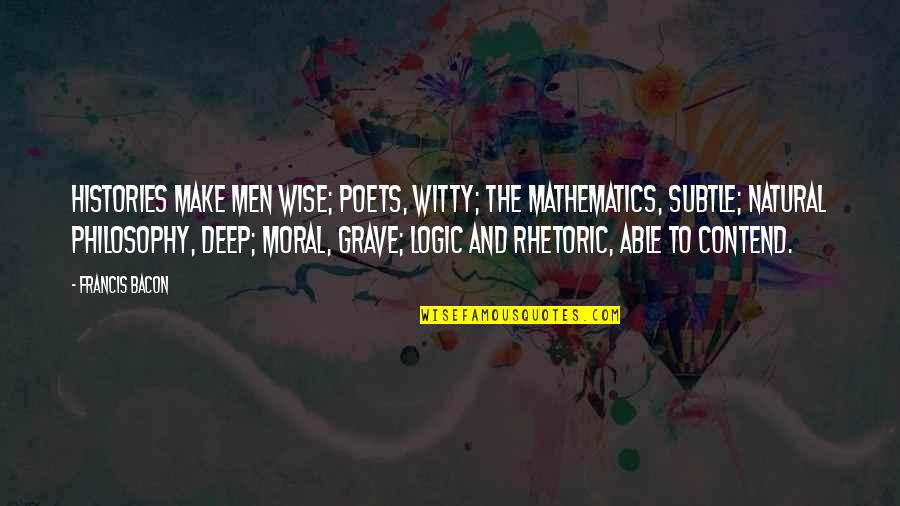 Histories make men wise; poets, witty; the mathematics, subtle; natural philosophy, deep; moral, grave; logic and rhetoric, able to contend. —
Francis Bacon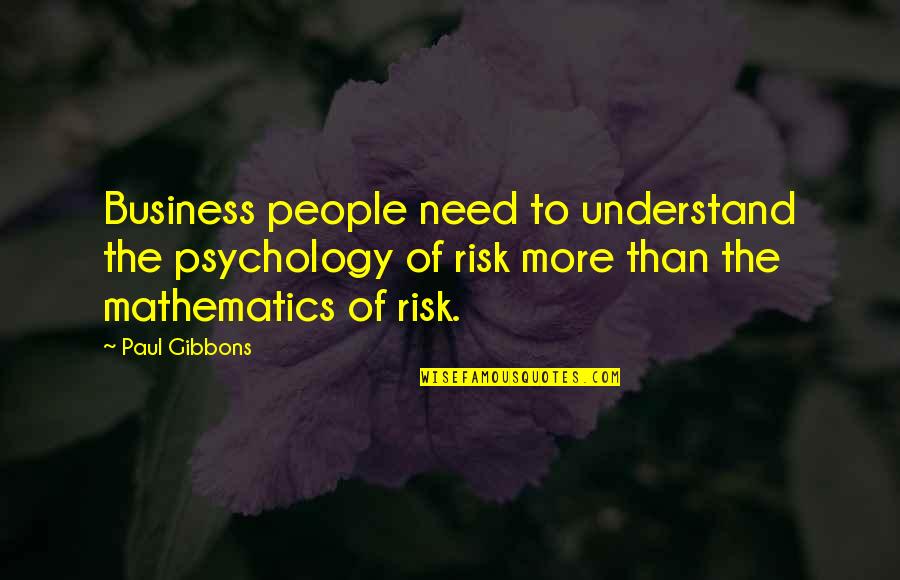 Business people need to understand the psychology of risk more than the mathematics of risk. —
Paul Gibbons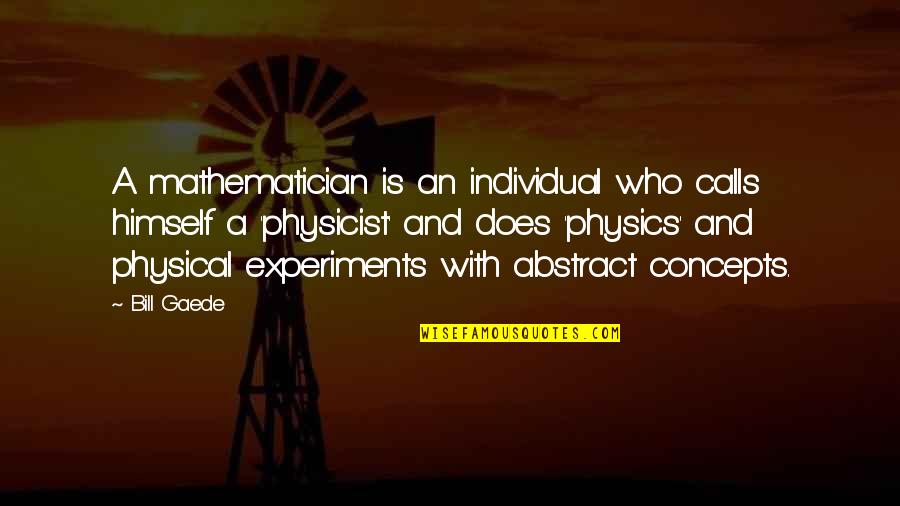 A mathematician is an individual who calls himself a 'physicist' and does 'physics' and physical experiments with abstract concepts. —
Bill Gaede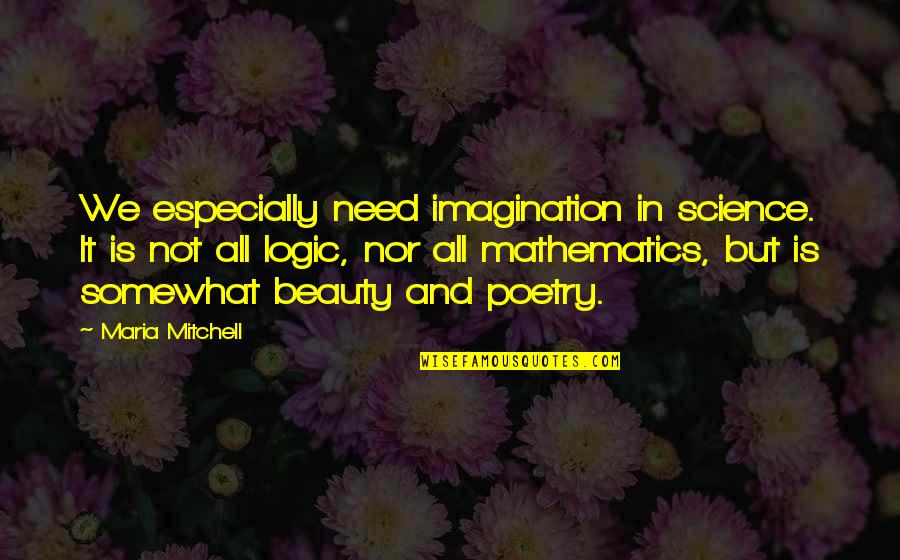 We especially need imagination in science. It is not all logic, nor all mathematics, but is somewhat beauty and poetry. —
Maria Mitchell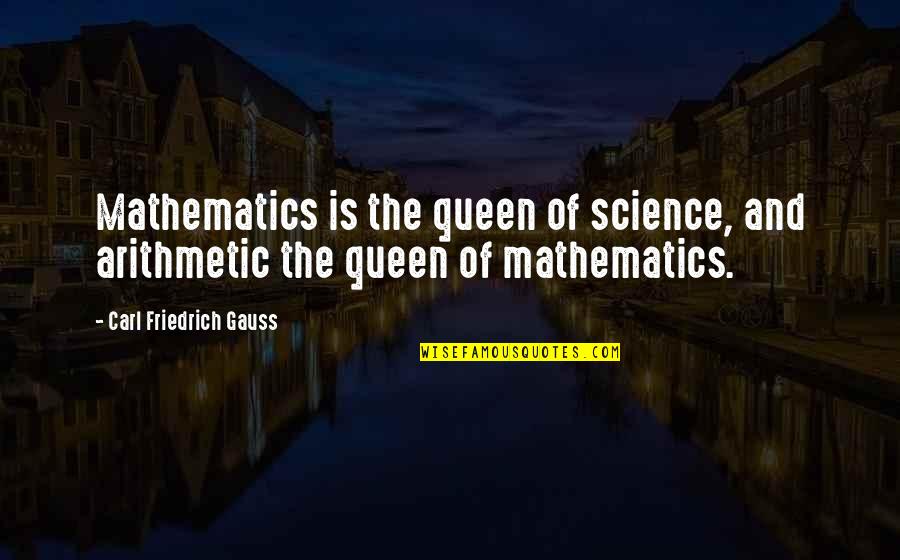 Mathematics is the queen of science, and arithmetic the queen of mathematics. —
Carl Friedrich Gauss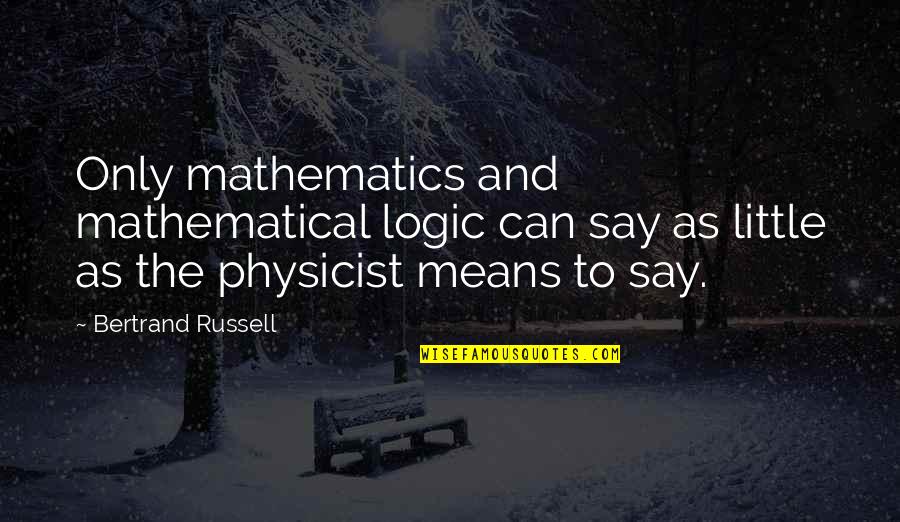 Only mathematics and mathematical logic can say as little as the physicist means to say. —
Bertrand Russell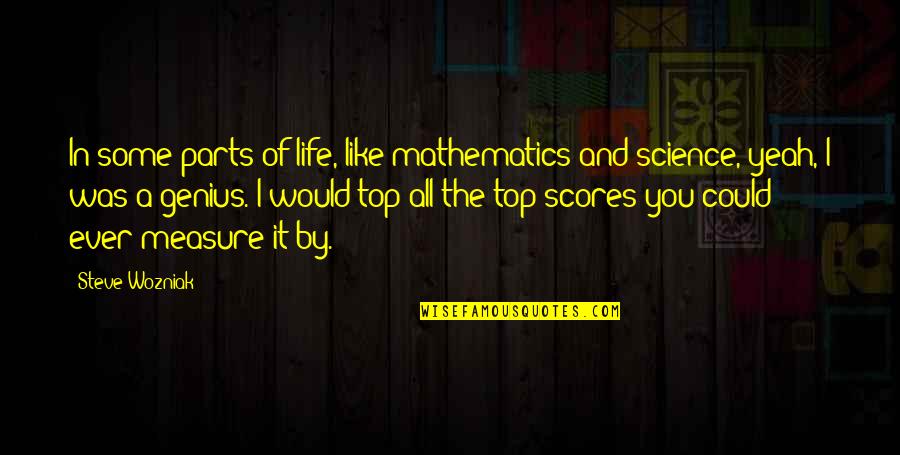 In some parts of life, like
mathematics and science
, yeah, I was a genius. I would top all the top scores you could ever measure it by. —
Steve Wozniak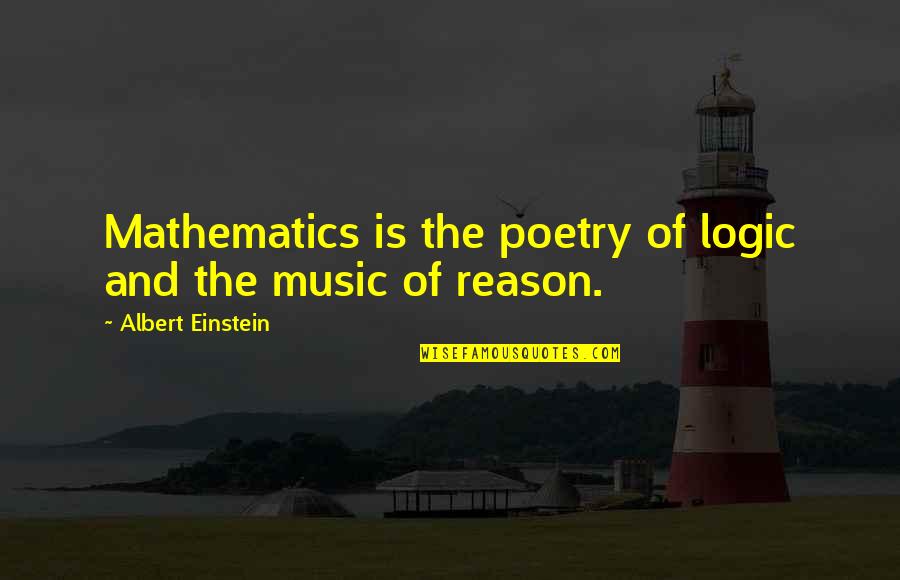 Mathematics is the poetry of logic and the music of reason. —
Albert Einstein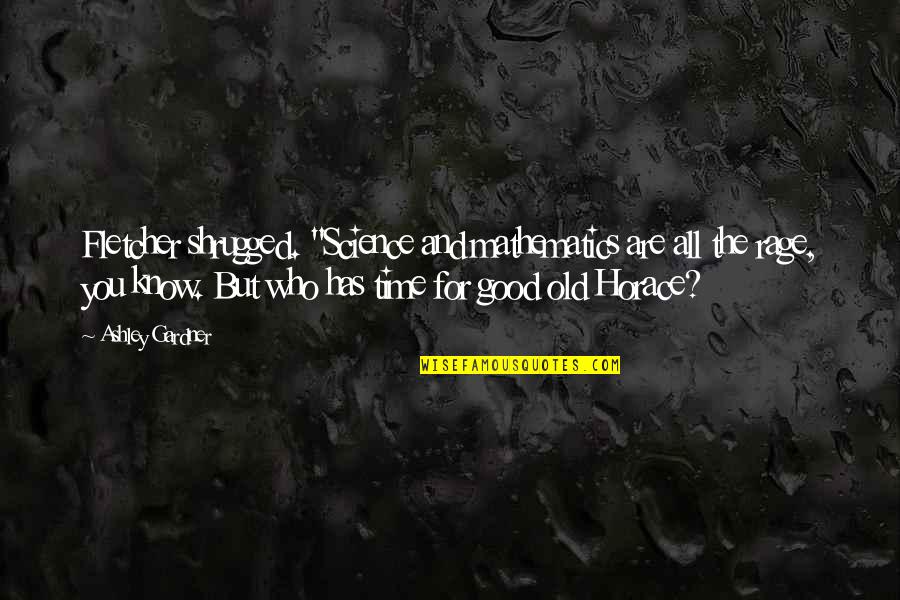 Fletcher shrugged. "Science and mathematics are all the rage, you know. But who has time for good old Horace? —
Ashley Gardner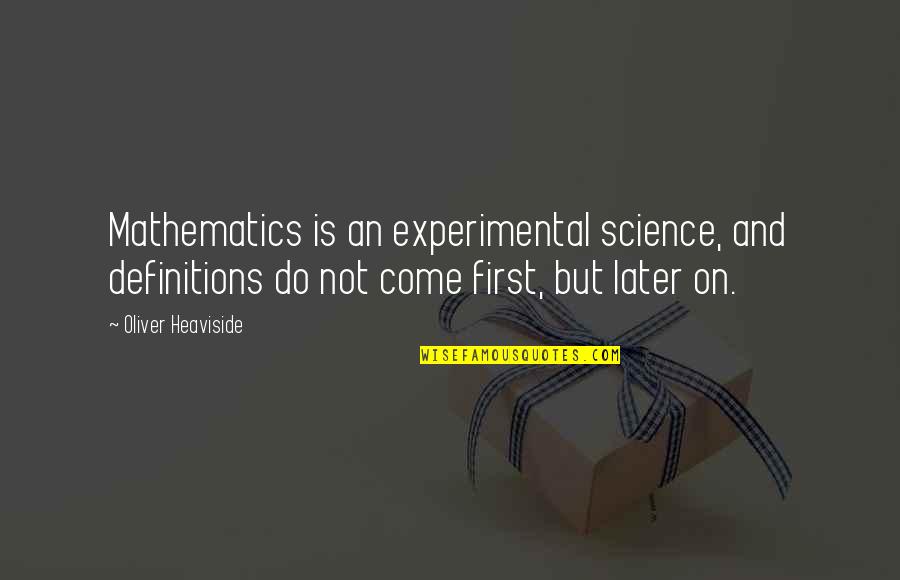 Mathematics is an experimental science, and definitions do not come first, but later on. —
Oliver Heaviside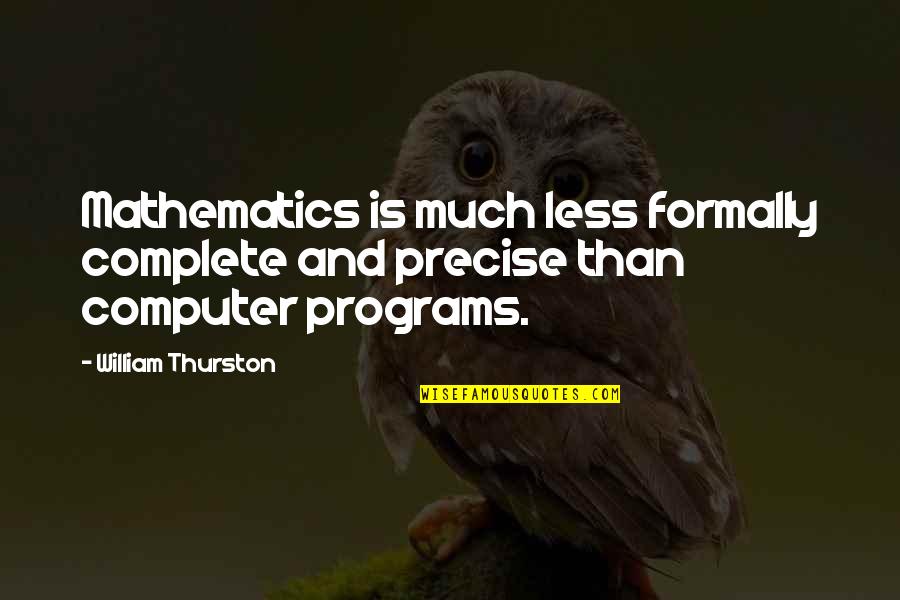 Mathematics is much less formally complete and precise than computer programs. —
William Thurston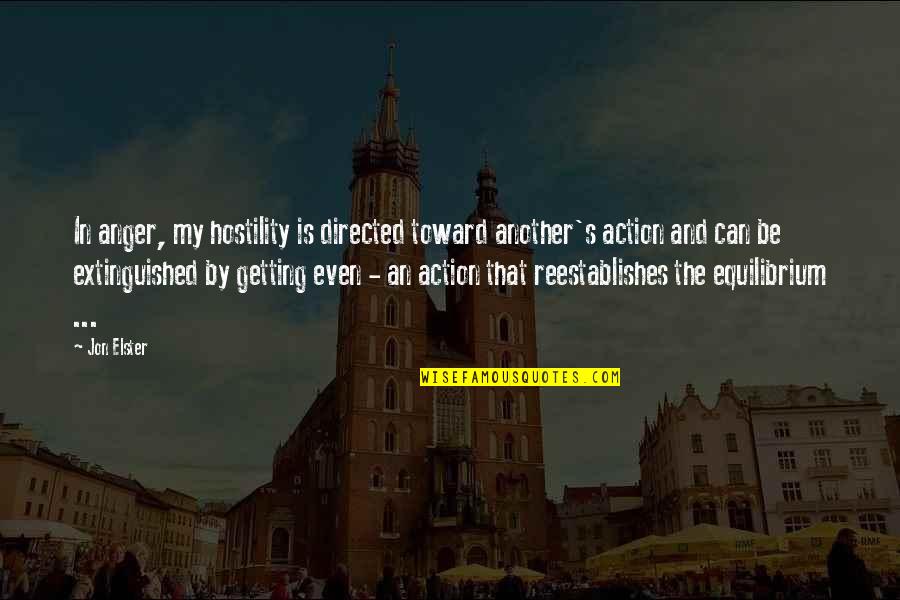 In anger, my hostility is directed toward another's action and can be extinguished by getting even - an action that reestablishes the equilibrium ... —
Jon Elster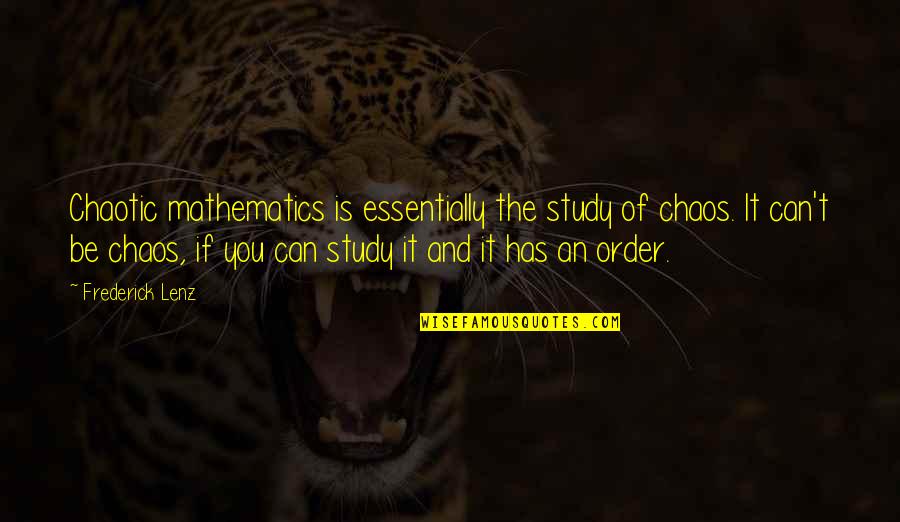 Chaotic mathematics is essentially the study of chaos. It can't be chaos, if you can study it and it has an order. —
Frederick Lenz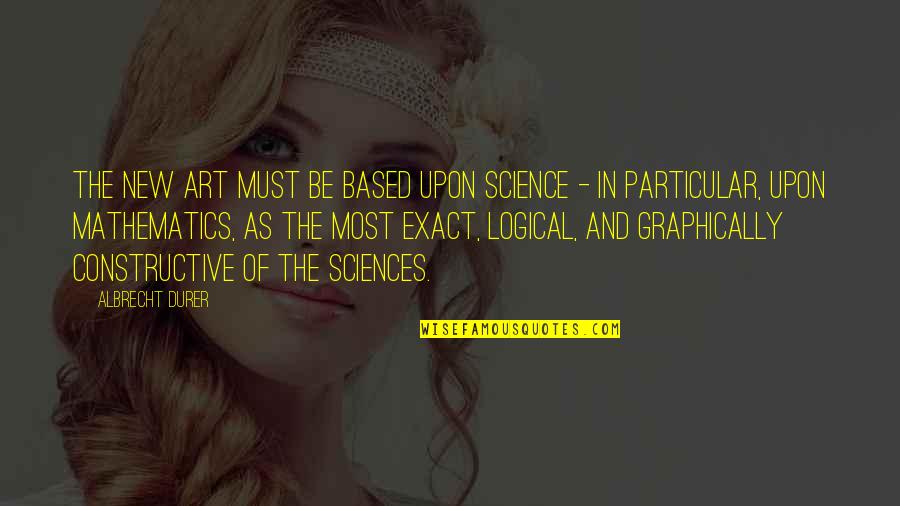 The new art must be based upon science - in particular, upon mathematics, as the most exact, logical, and graphically constructive of the sciences. —
Albrecht Durer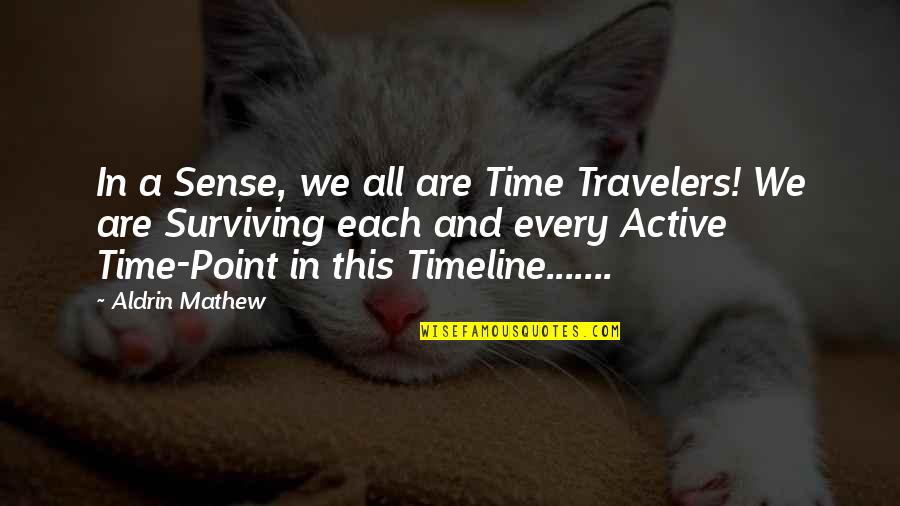 In a Sense, we all are Time Travelers! We are Surviving each and every Active Time-Point in this Timeline....... —
Aldrin Mathew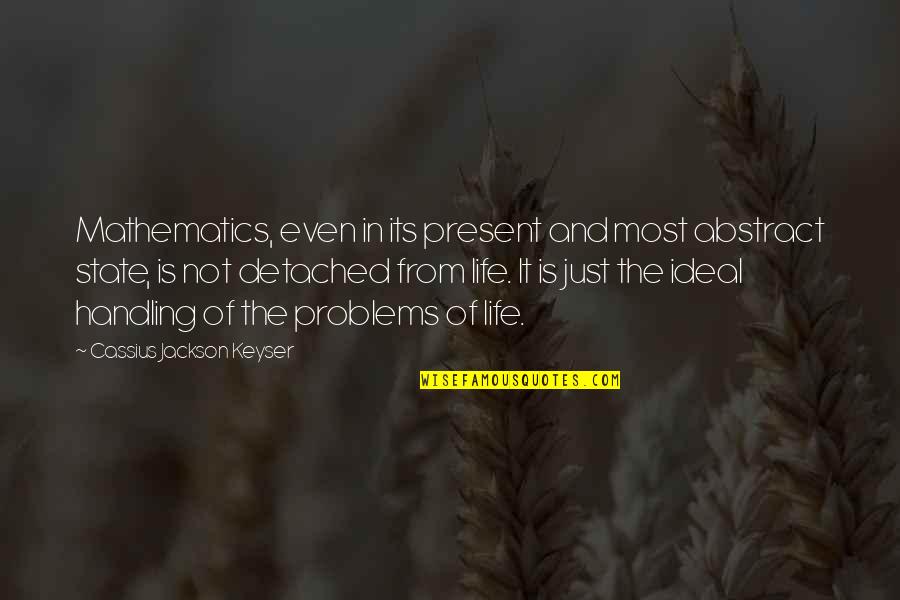 Mathematics, even in its present and most abstract state, is not detached from life. It is just the ideal handling of the problems of life. —
Cassius Jackson Keyser