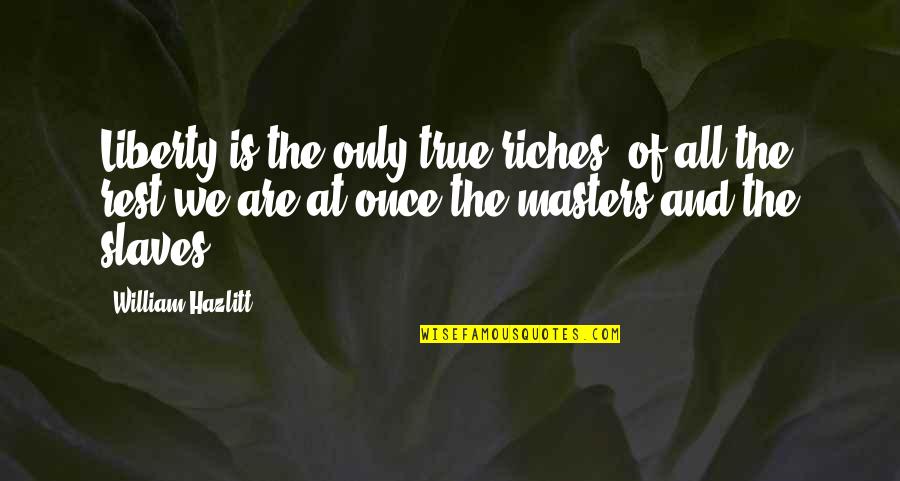 Liberty is the only true riches: of all the rest we are at once the masters and the slaves.
—
William Hazlitt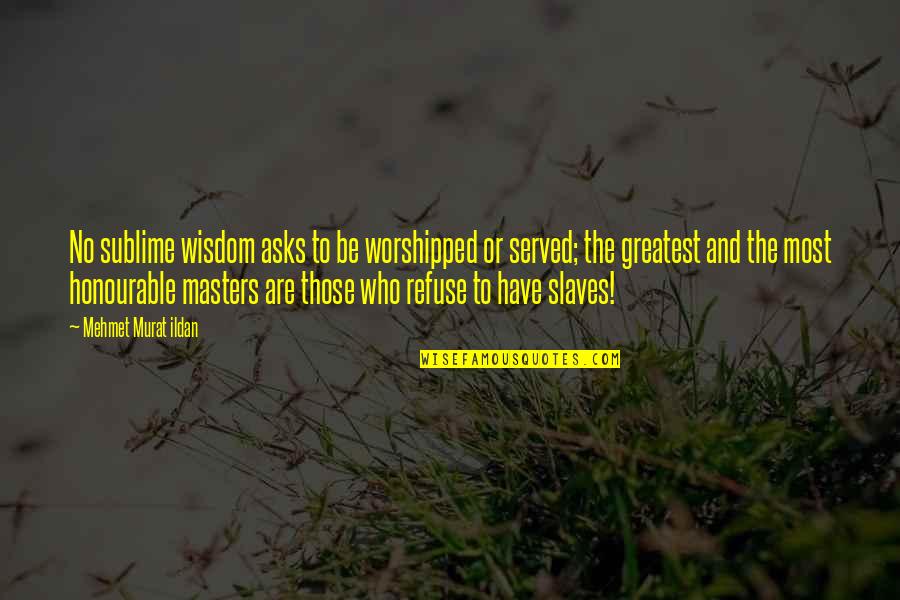 No sublime wisdom asks to be worshipped or served; the greatest and the most honourable masters are those who refuse to have slaves!
—
Mehmet Murat Ildan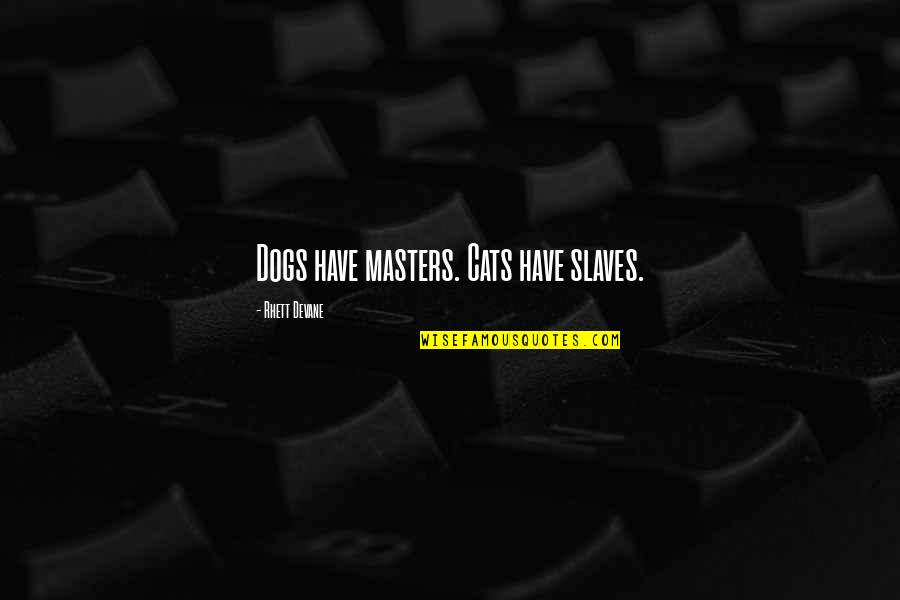 Dogs have masters. Cats have slaves.
—
Rhett Devane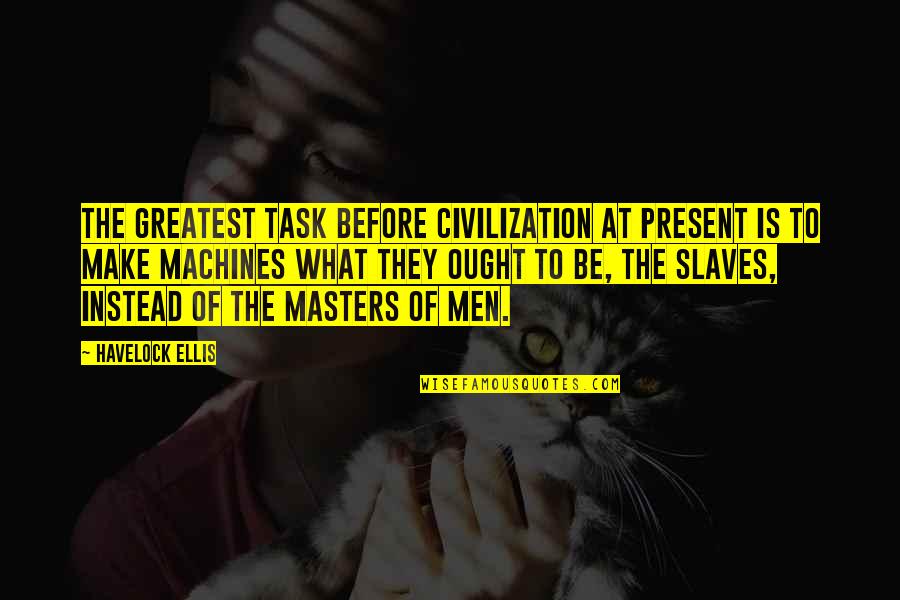 The greatest task before civilization at present is to make machines what they ought to be, the slaves, instead of the masters of men.
—
Havelock Ellis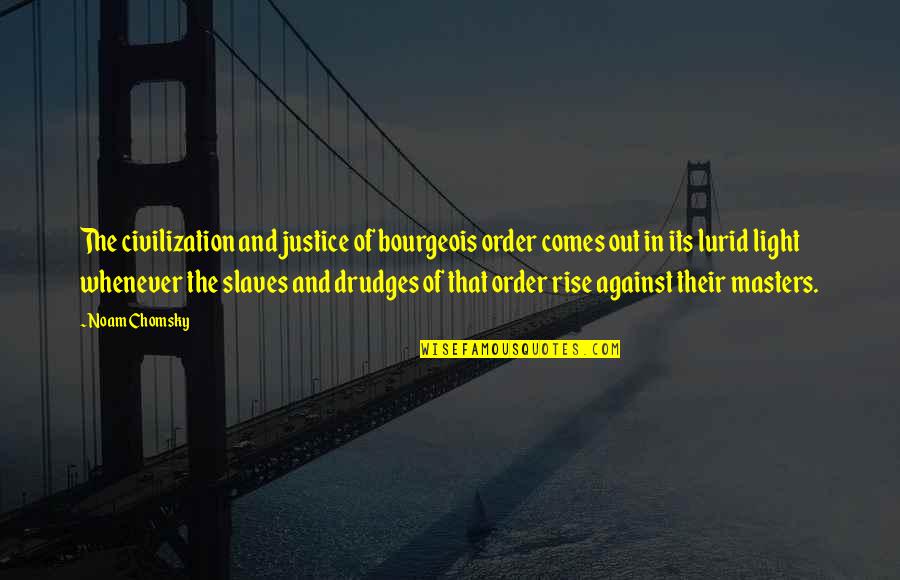 The civilization and justice of bourgeois order comes out in its lurid light whenever the slaves and drudges of that order rise against their masters.
—
Noam Chomsky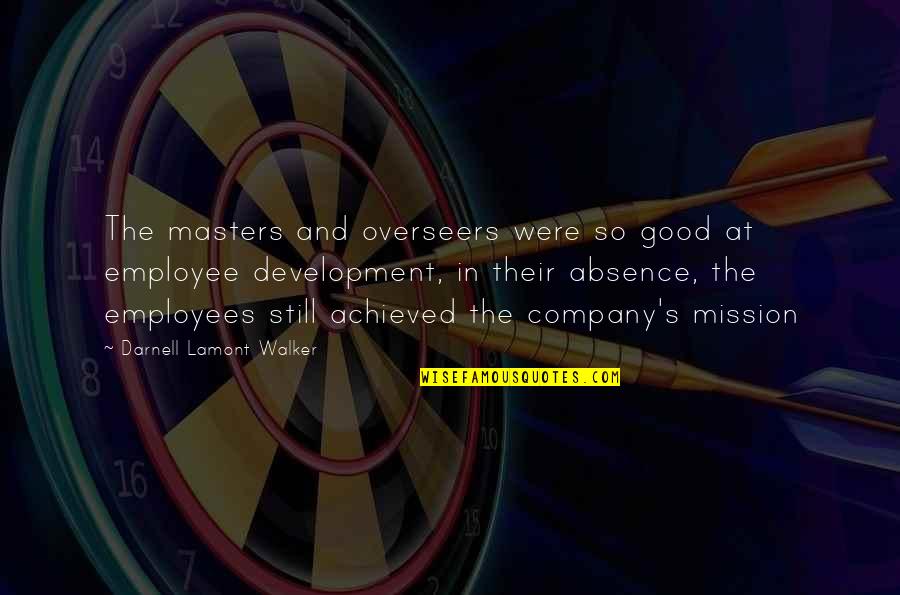 The masters and overseers were so good at employee development, in their absence, the employees still achieved the company's mission
—
Darnell Lamont Walker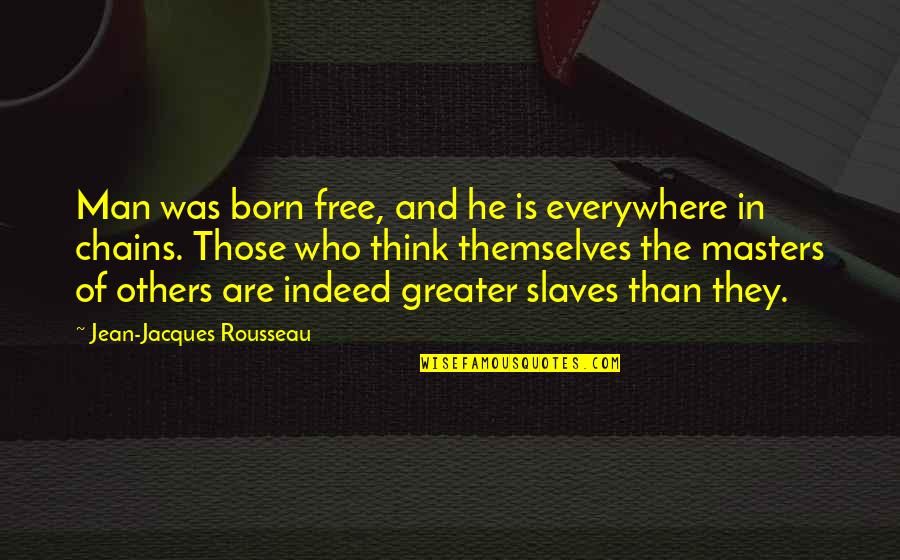 Man was born free, and he is everywhere in chains. Those who think themselves the masters of others are indeed greater slaves than they.
—
Jean-Jacques Rousseau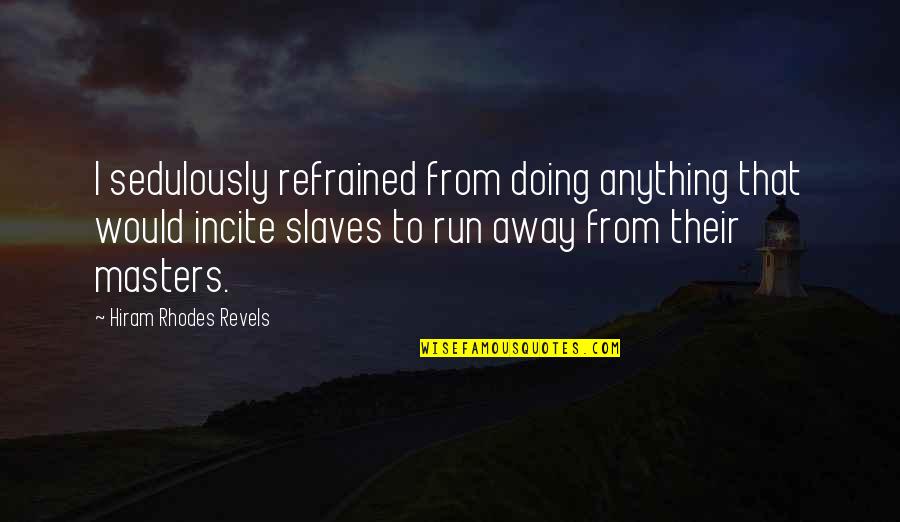 I sedulously refrained from doing anything that would incite slaves to run away from their masters. —
Hiram Rhodes Revels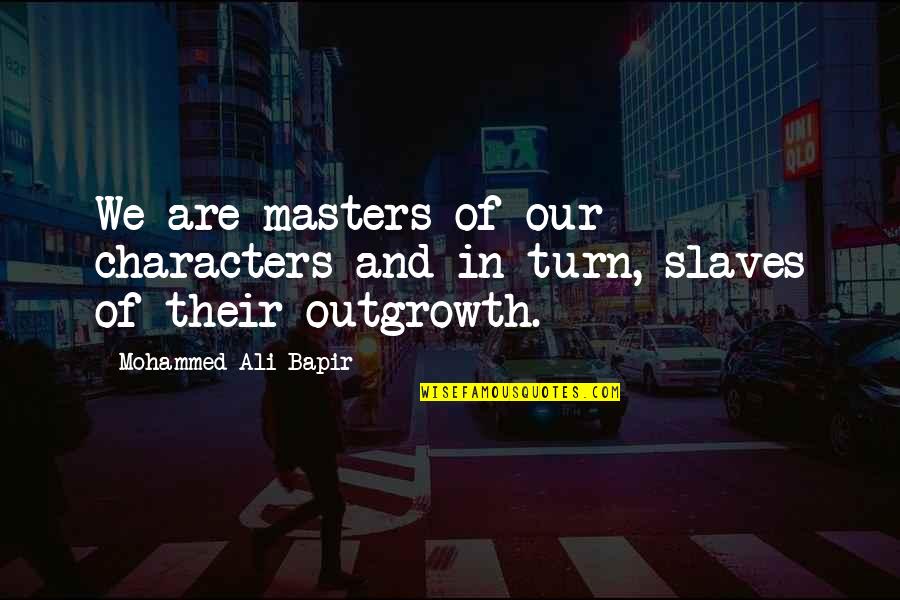 We are masters of our characters and in turn, slaves of their outgrowth. —
Mohammed Ali Bapir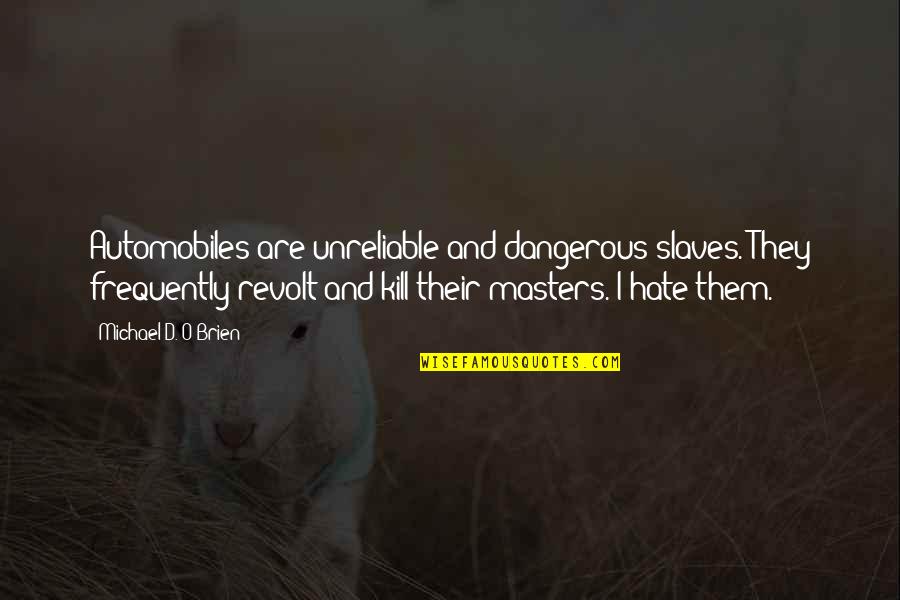 Automobiles are unreliable and dangerous slaves. They frequently revolt and kill their masters. I hate them. —
Michael D. O'Brien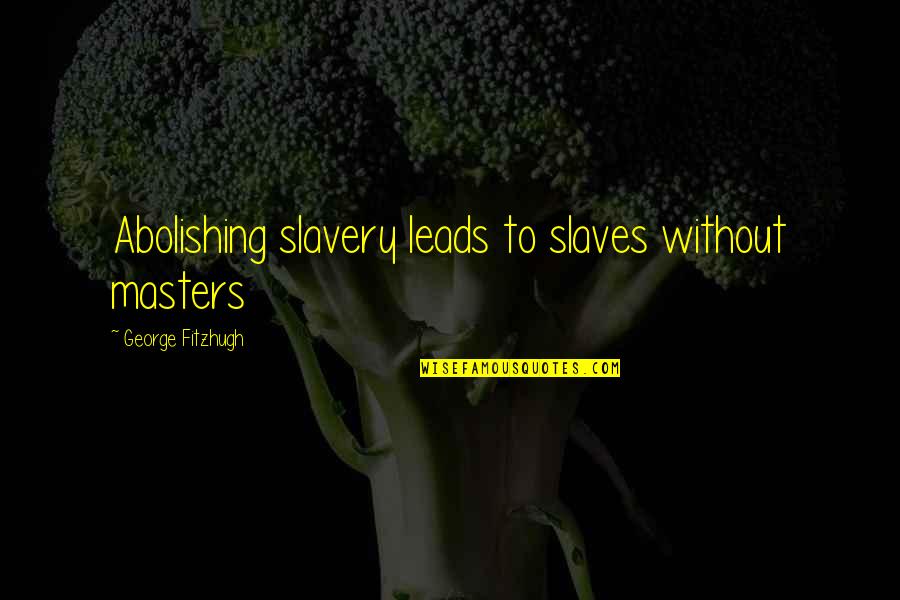 Abolishing slavery leads to slaves without masters —
George Fitzhugh
There are some men who are masters of cities but slaves to women. —
Democritus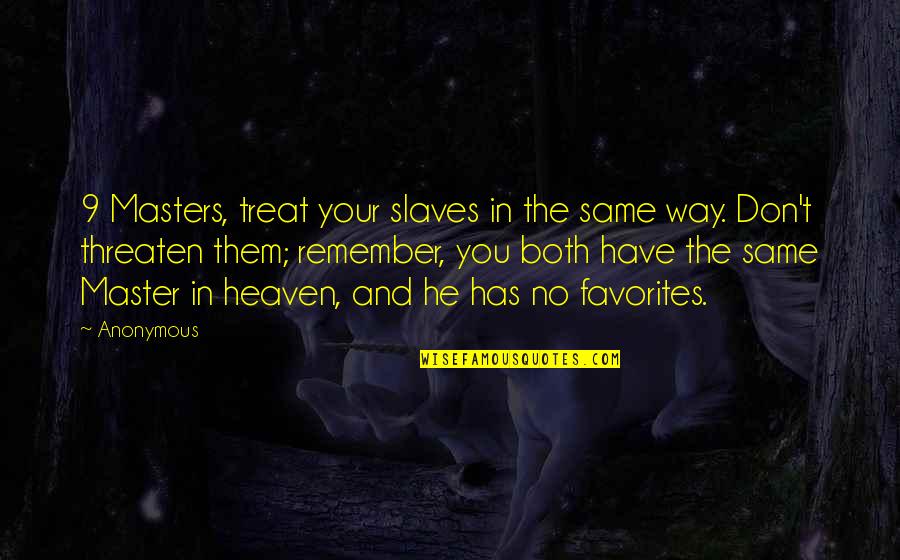 9 Masters, treat your slaves in the same way. Don't threaten them; remember, you both have the same Master in heaven, and he has no favorites. —
Anonymous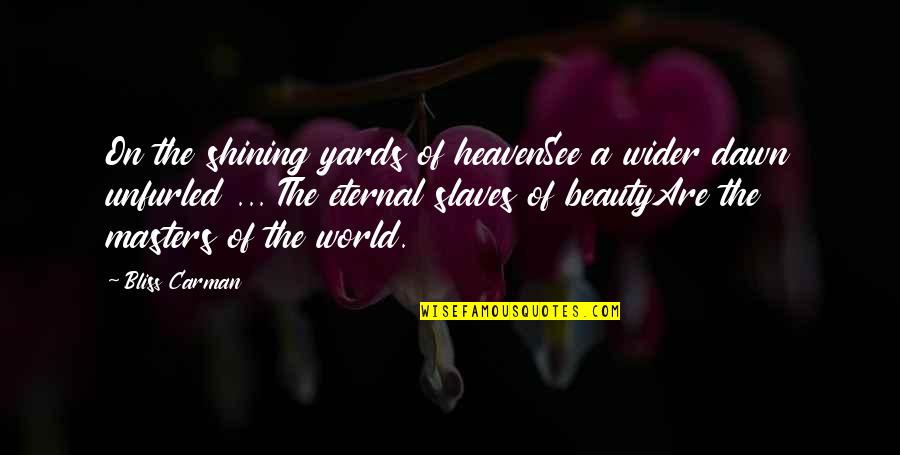 On the shining yards of heaven
See a wider dawn unfurled ...
The eternal slaves of beauty
Are the masters of the world. —
Bliss Carman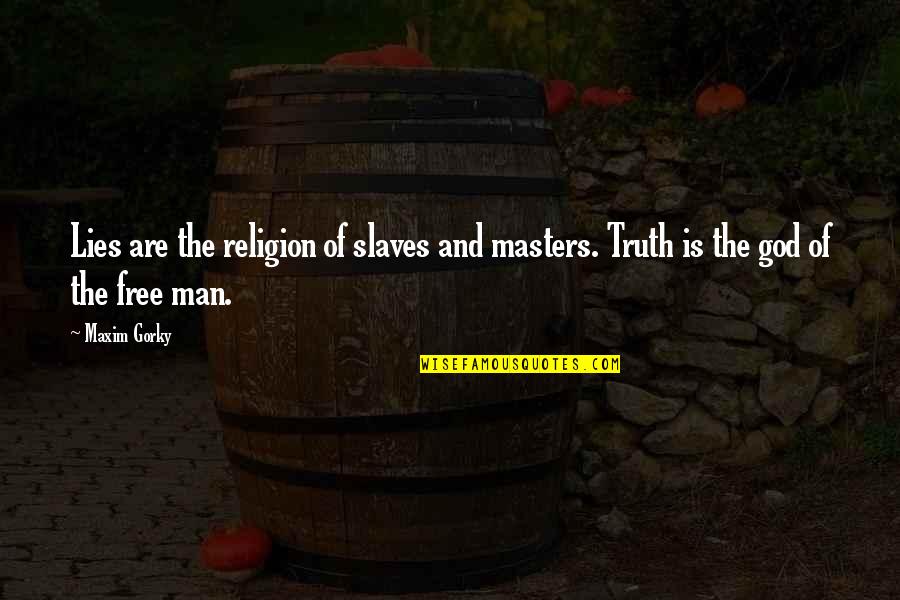 Lies are the religion of slaves and masters. Truth is the god of the free man. —
Maxim Gorky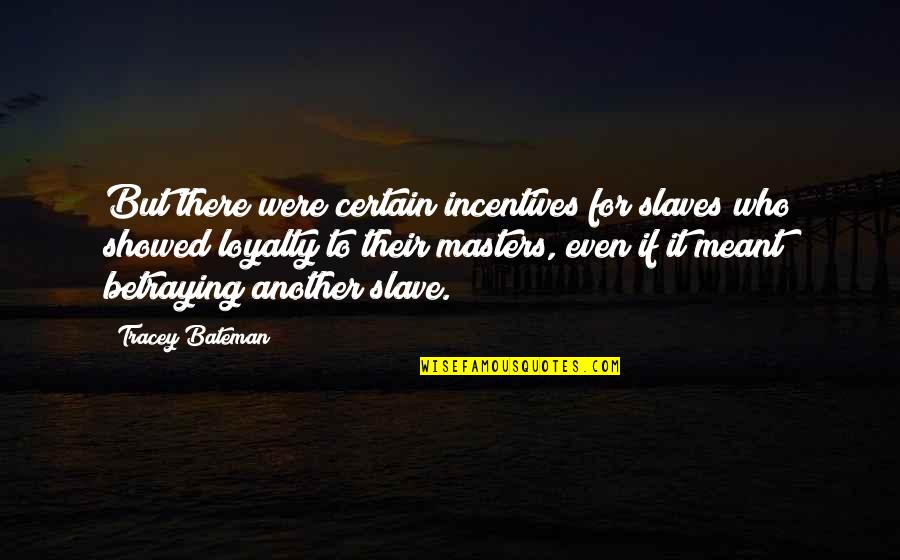 But there were certain incentives for slaves who showed loyalty to their masters, even if it meant betraying another slave. —
Tracey Bateman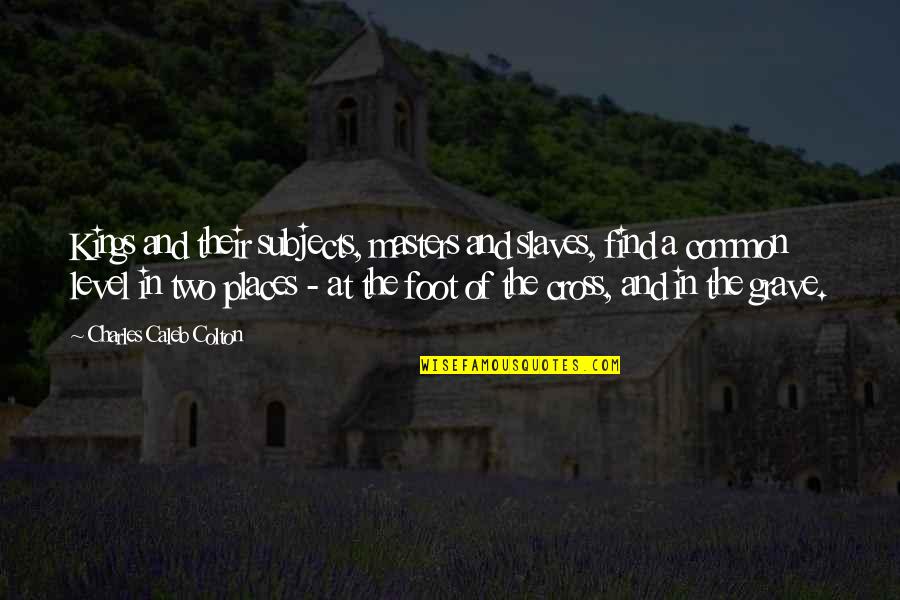 Kings and their subjects,
masters and slaves
, find a common level in two places - at the foot of the cross, and in the grave. —
Charles Caleb Colton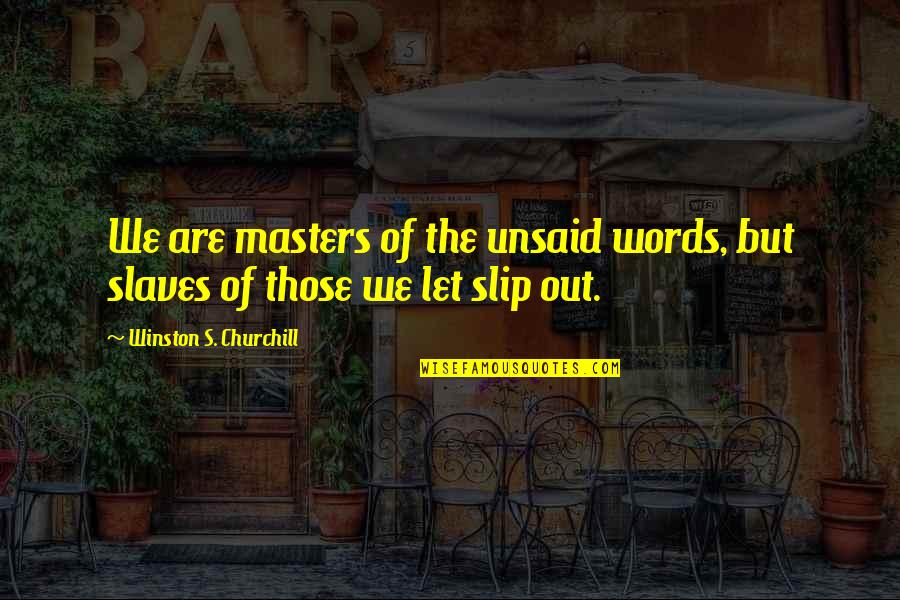 We are masters of the unsaid words, but slaves of those we let slip out. —
Winston S. Churchill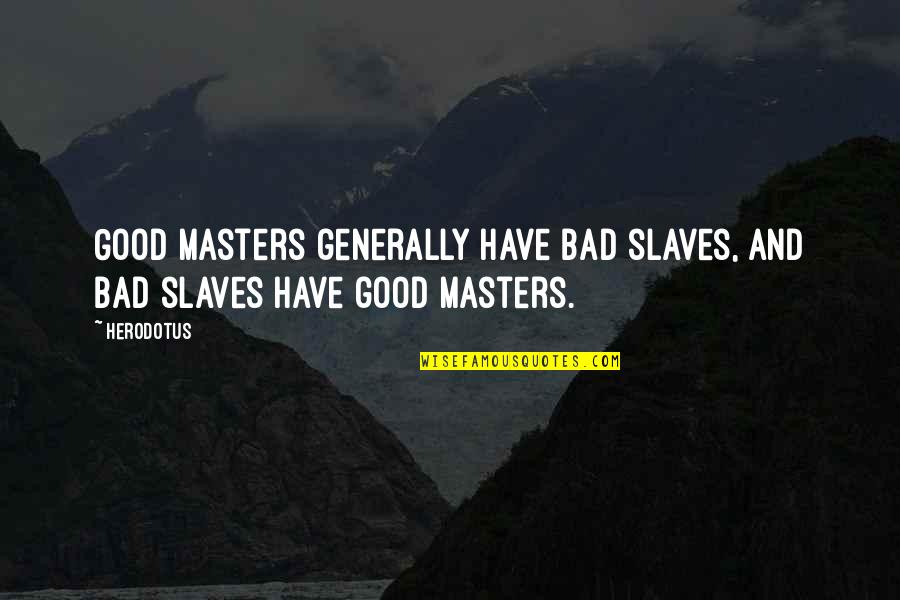 Good masters generally have bad slaves, and bad slaves have good masters. —
Herodotus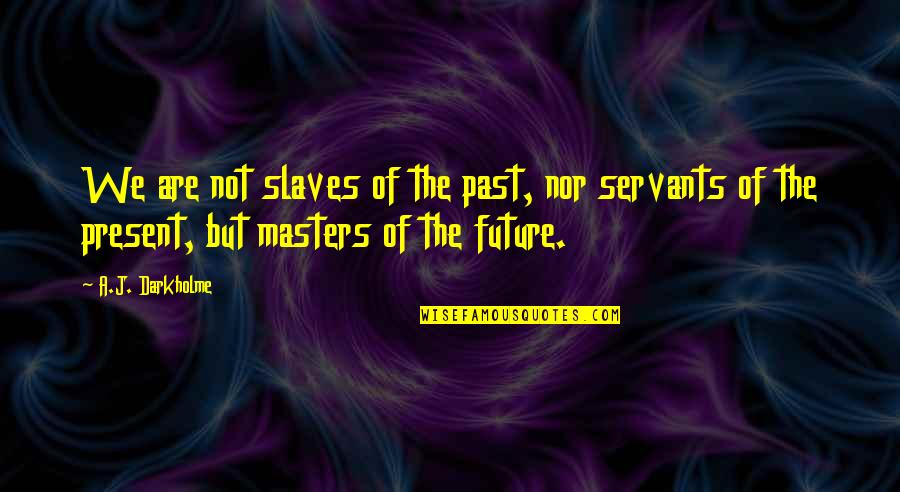 We are not slaves of the past, nor servants of the present, but masters of the future. —
A.J. Darkholme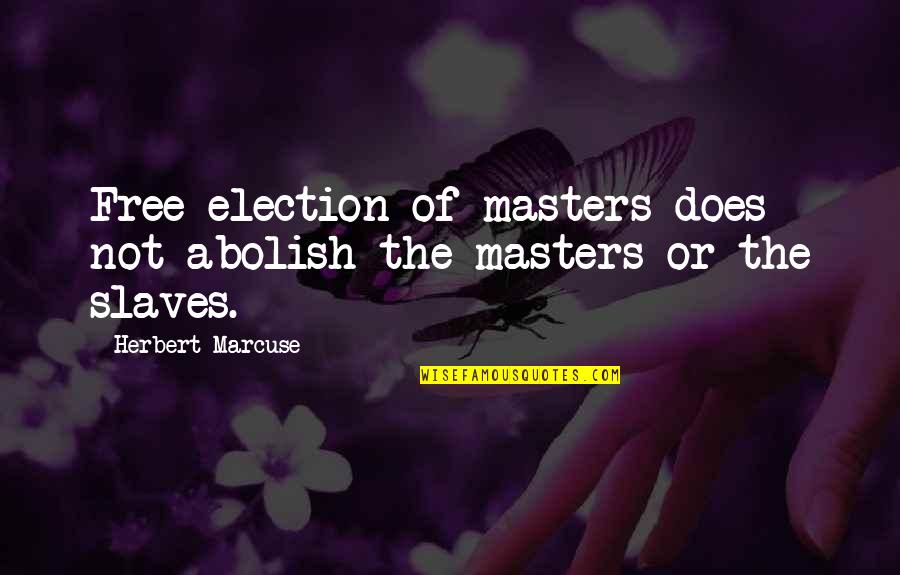 Free election of masters does not abolish the masters or the slaves. —
Herbert Marcuse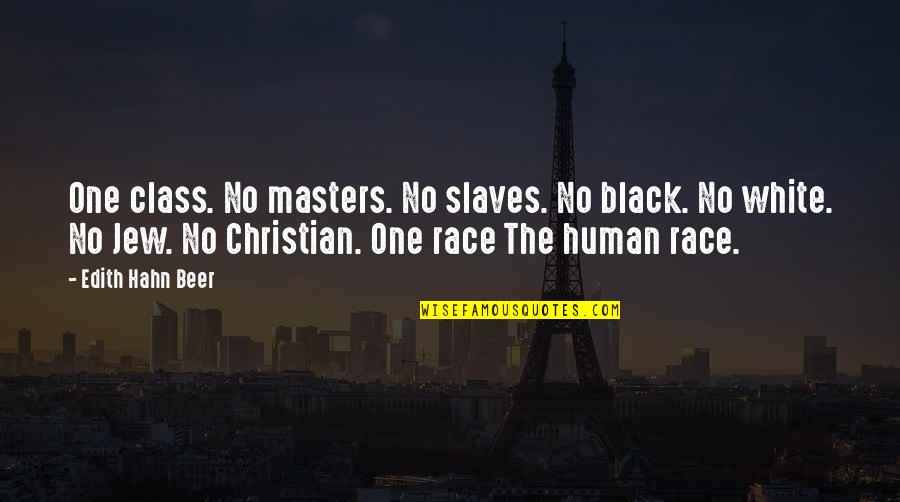 One class. No masters. No slaves. No black. No white. No Jew. No Christian. One race
The human race. —
Edith Hahn Beer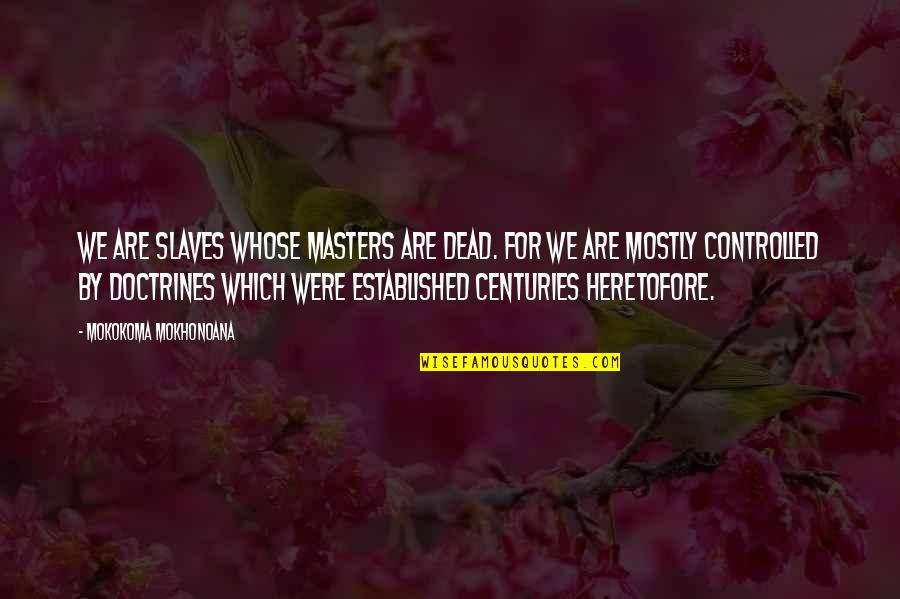 We are slaves whose masters are dead. For we are mostly controlled by doctrines which were established centuries heretofore. —
Mokokoma Mokhonoana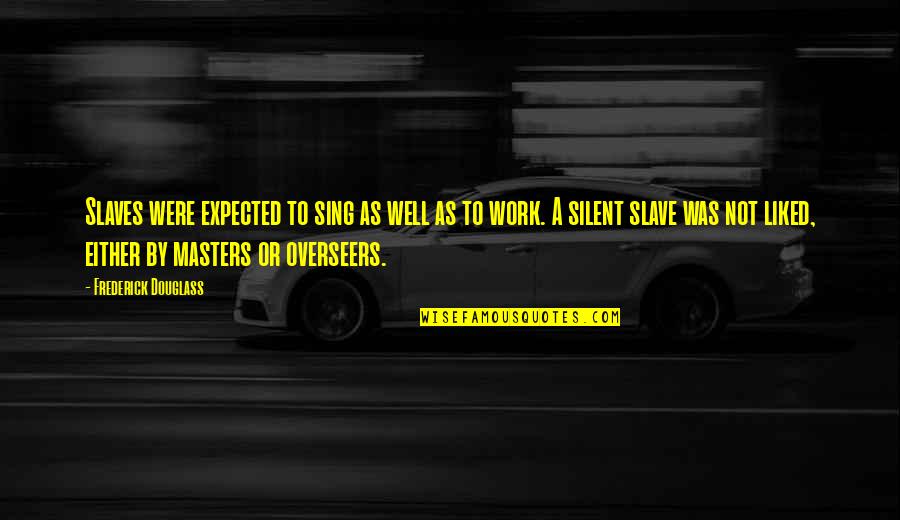 Slaves were expected to sing as well as to work. A silent slave was not liked, either by masters or overseers. —
Frederick Douglass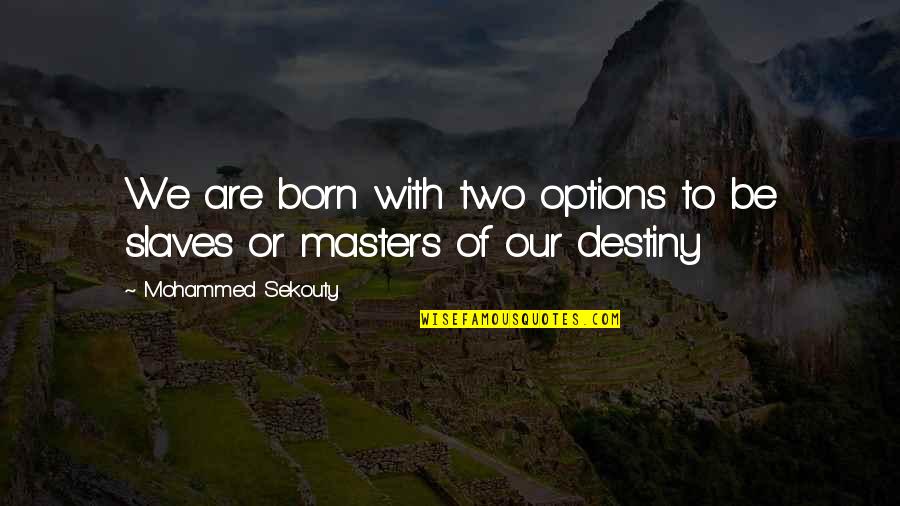 We are born with two options to be slaves or masters of our destiny —
Mohammed Sekouty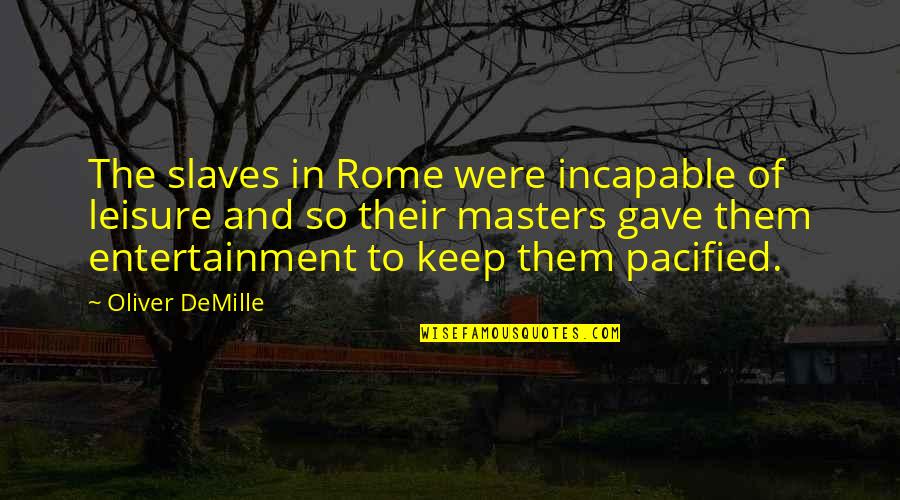 The slaves in Rome were incapable of leisure and so their masters gave them entertainment to keep them pacified. —
Oliver DeMille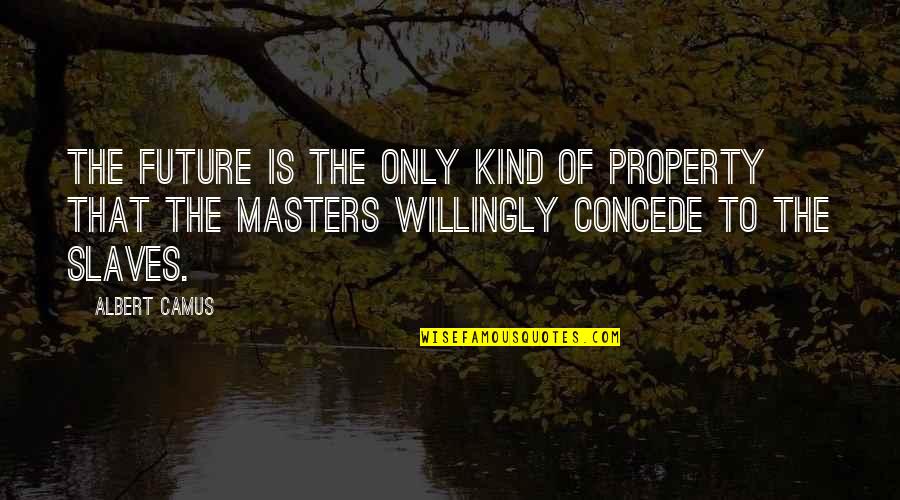 The future is the only kind of property that the masters willingly concede to the slaves. —
Albert Camus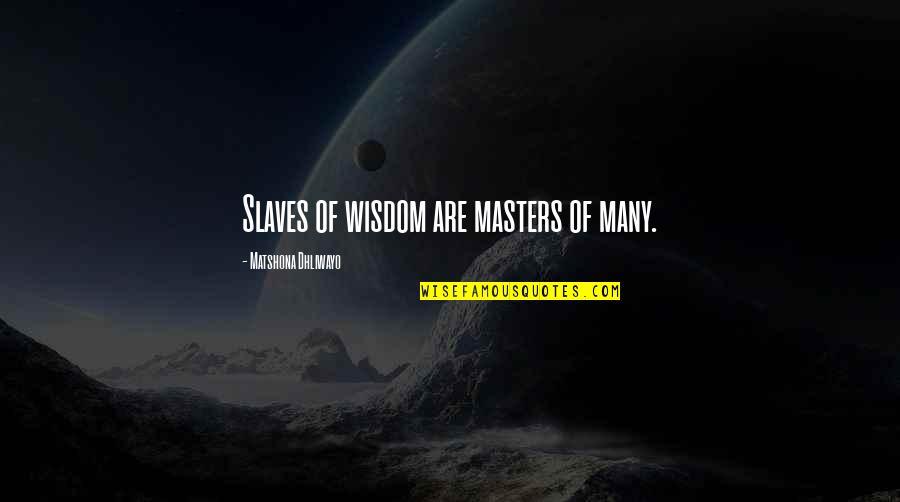 Slaves of wisdom are masters of many. —
Matshona Dhliwayo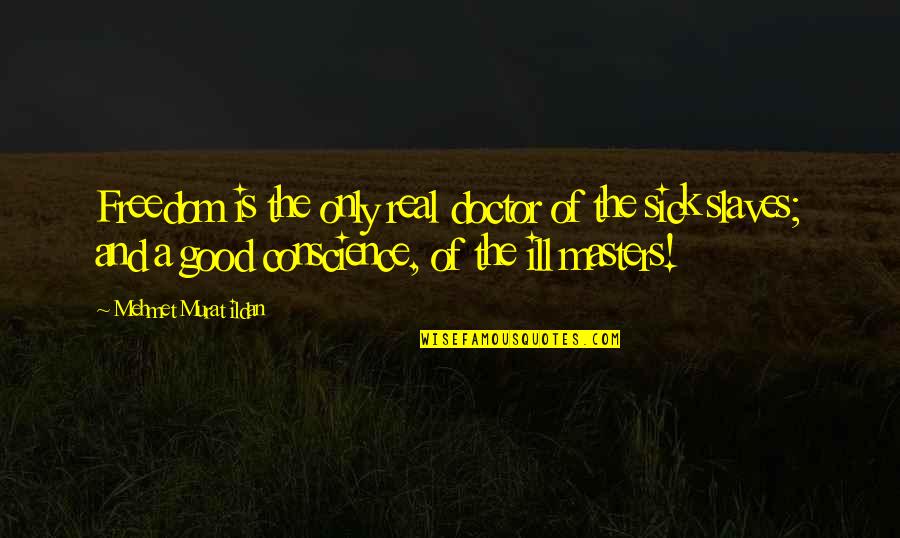 Freedom is the only real doctor of the sick slaves; and a good conscience, of the ill masters! —
Mehmet Murat Ildan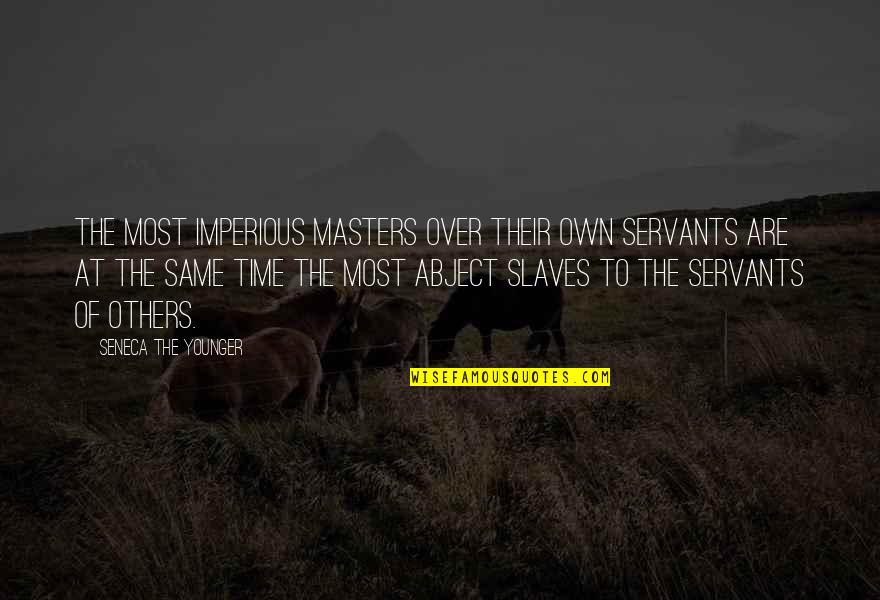 The most imperious masters over their own servants are at the same time the most abject slaves to the servants of others. —
Seneca The Younger