Martin Fowler Quotes
Collection of top 21 famous quotes about Martin Fowler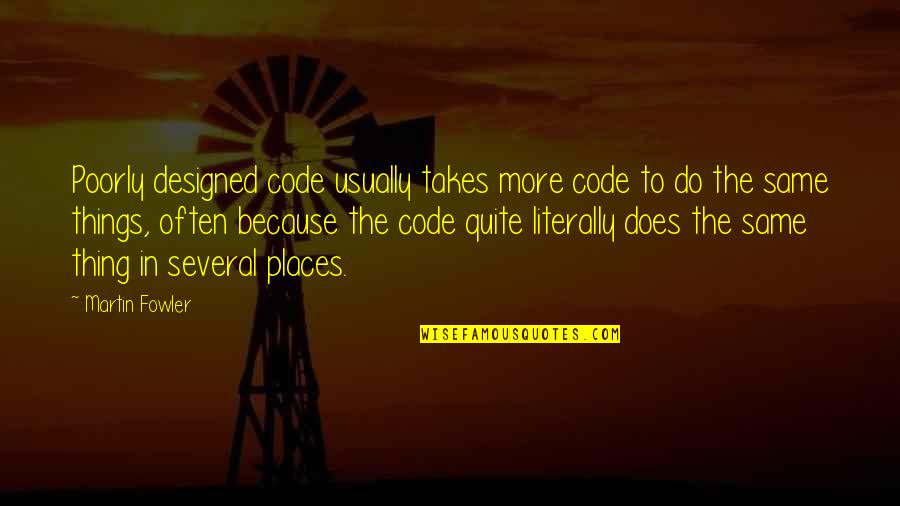 Poorly designed code usually takes more code to do the same things, often because the code quite literally does the same thing in several places.
—
Martin Fowler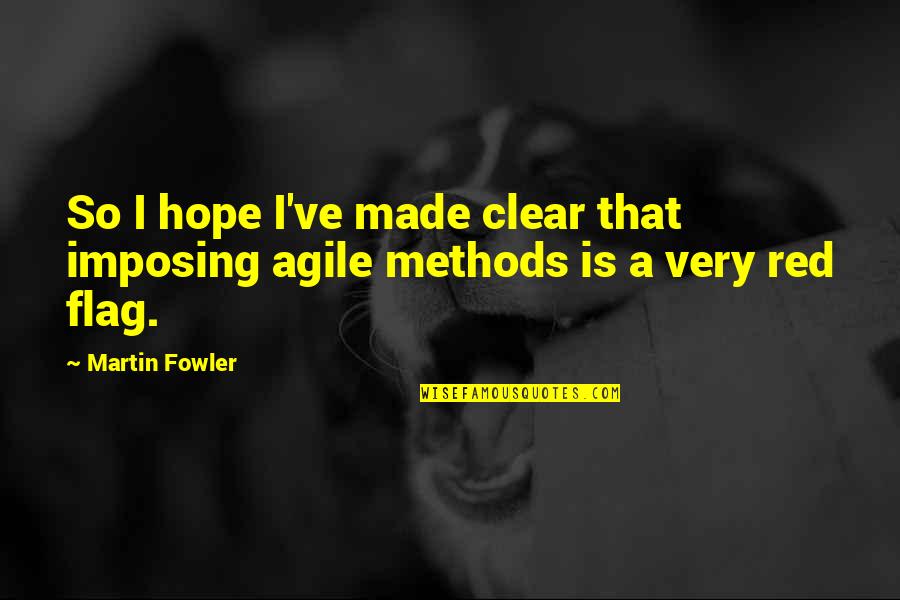 So I hope I've made clear that imposing agile methods is a very red flag.
—
Martin Fowler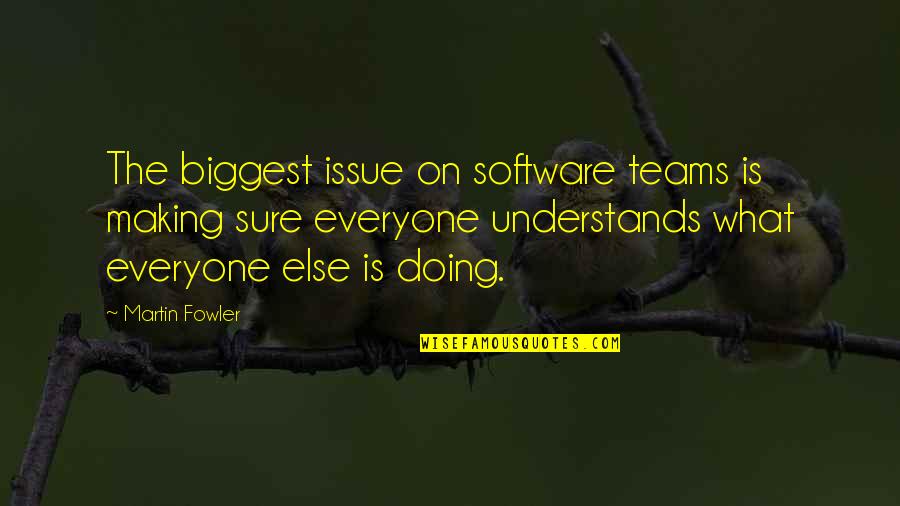 The biggest issue on software teams is making sure everyone understands what everyone else is doing.
—
Martin Fowler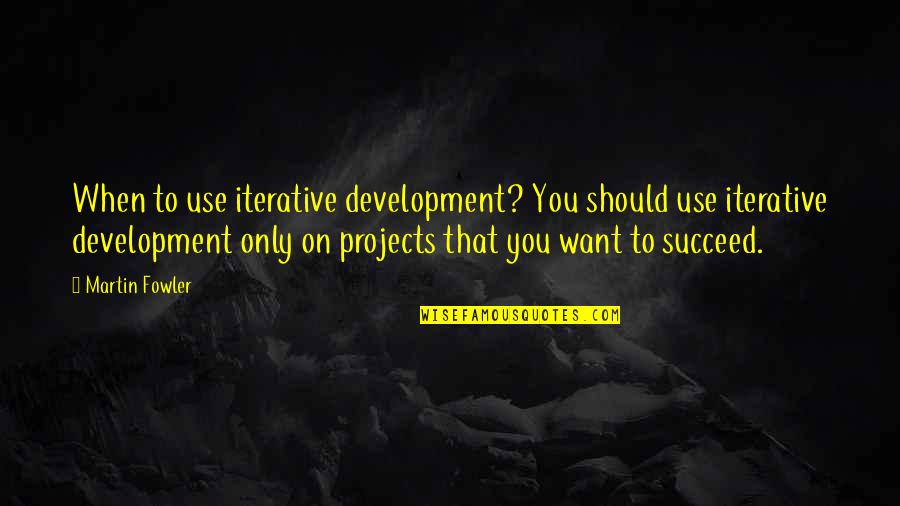 When to use iterative development? You should use iterative development only on projects that you want to succeed. —
Martin Fowler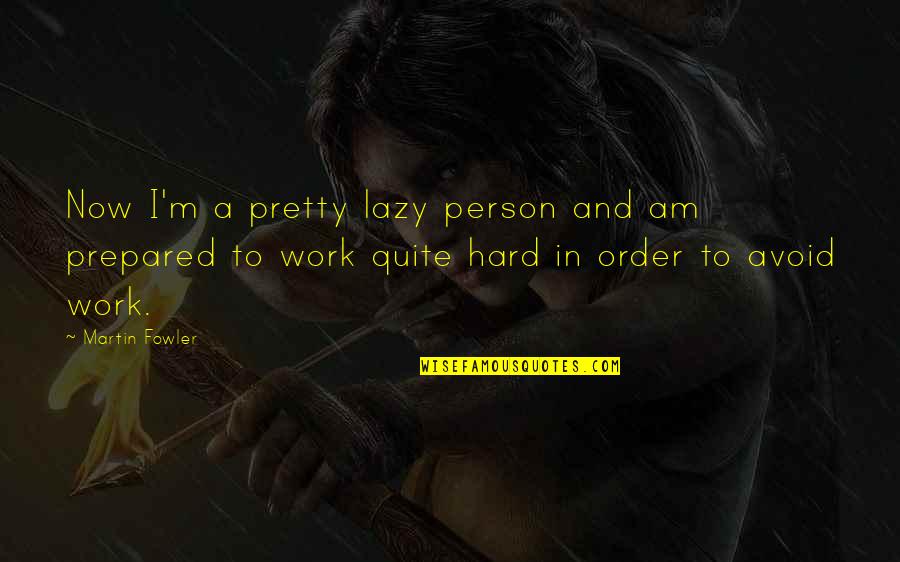 Now I'm a pretty lazy person and am prepared to work quite hard in order to avoid work. —
Martin Fowler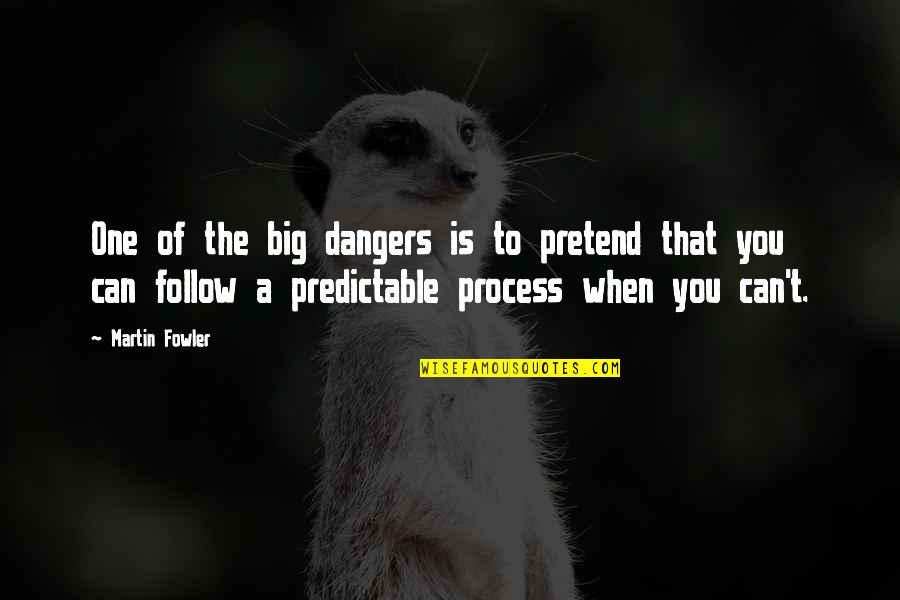 One of the big dangers is to pretend that you can follow a predictable process when you can't. —
Martin Fowler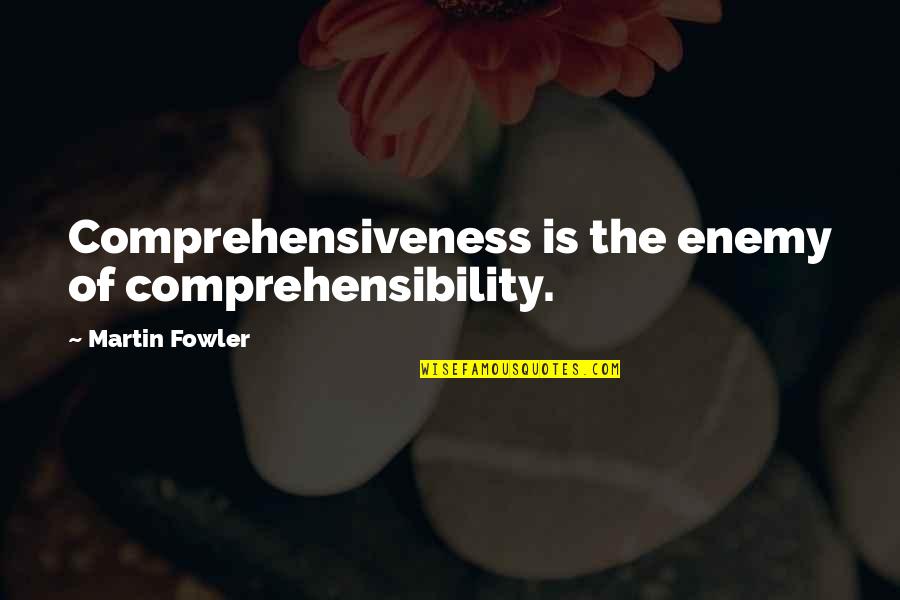 Comprehensiveness is the enemy of comprehensibility. —
Martin Fowler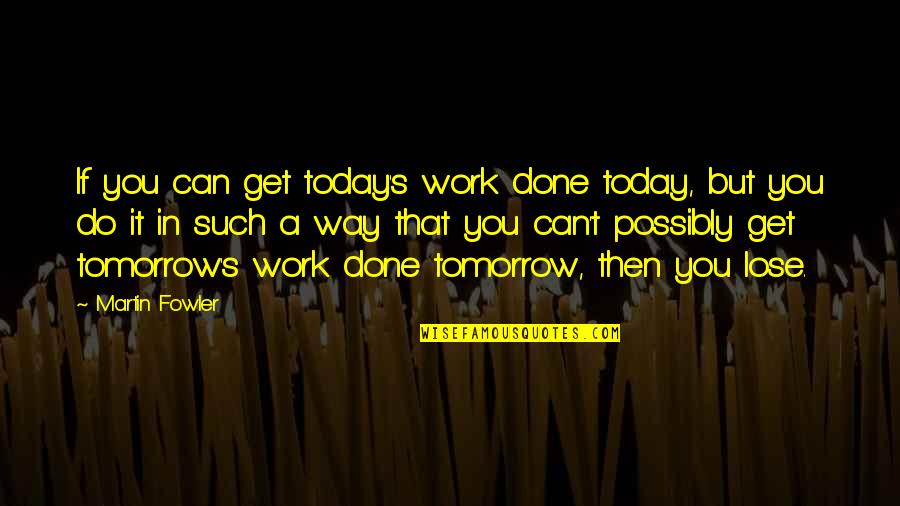 If you can get today's work done today, but you do it in such a way that you can't possibly get tomorrow's work done tomorrow, then you lose. —
Martin Fowler
I can't choose whether someone is offended by my actions. I can choose whether I care. —
Martin Fowler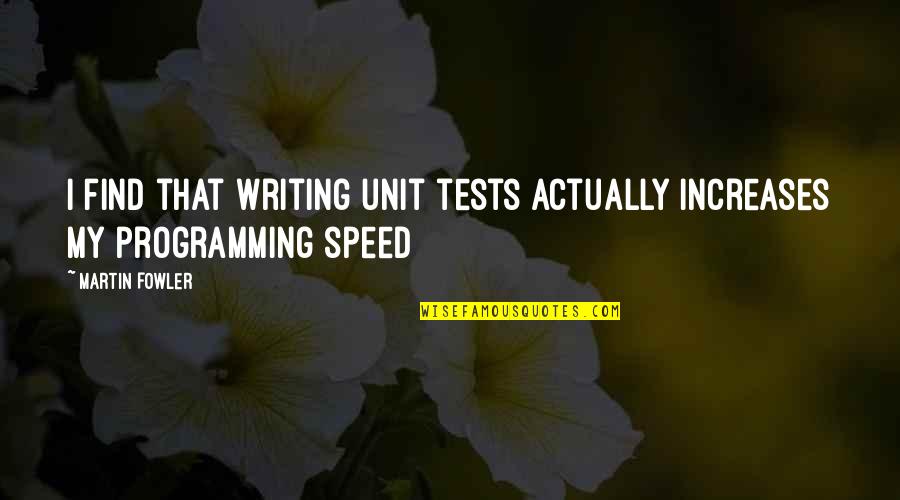 I find that writing unit tests actually increases my programming speed —
Martin Fowler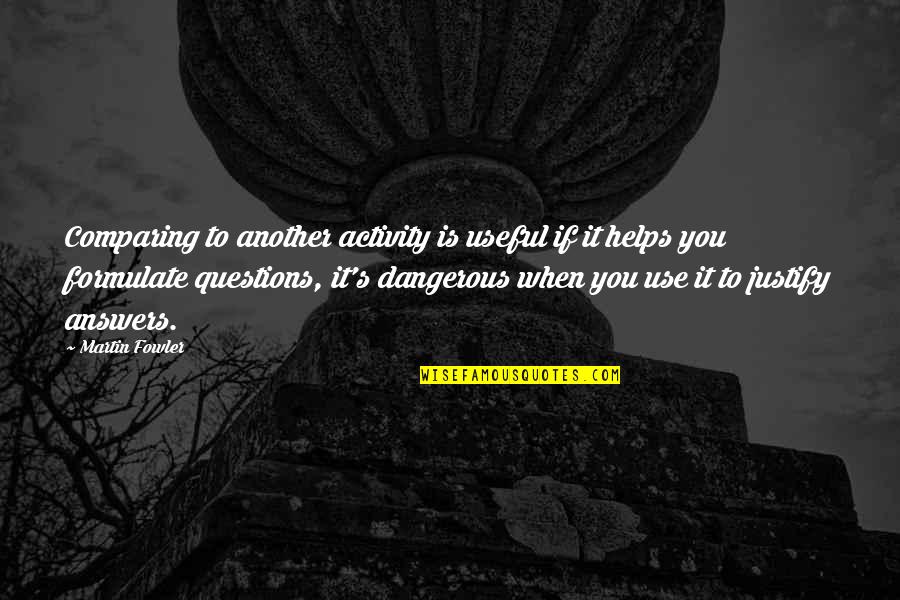 Comparing to another activity is useful if it helps you formulate questions, it's dangerous when you use it to justify answers. —
Martin Fowler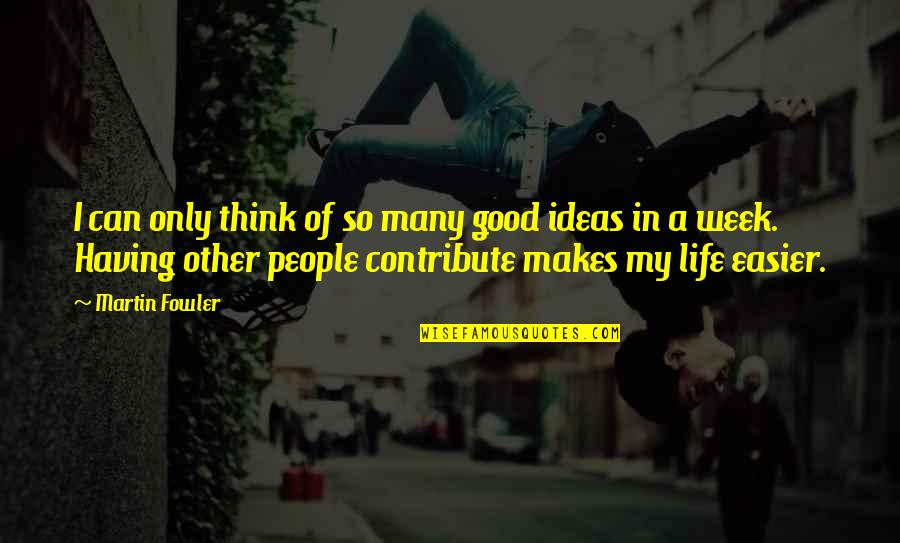 I can only think of so many good ideas in a week. Having other people contribute makes my life easier. —
Martin Fowler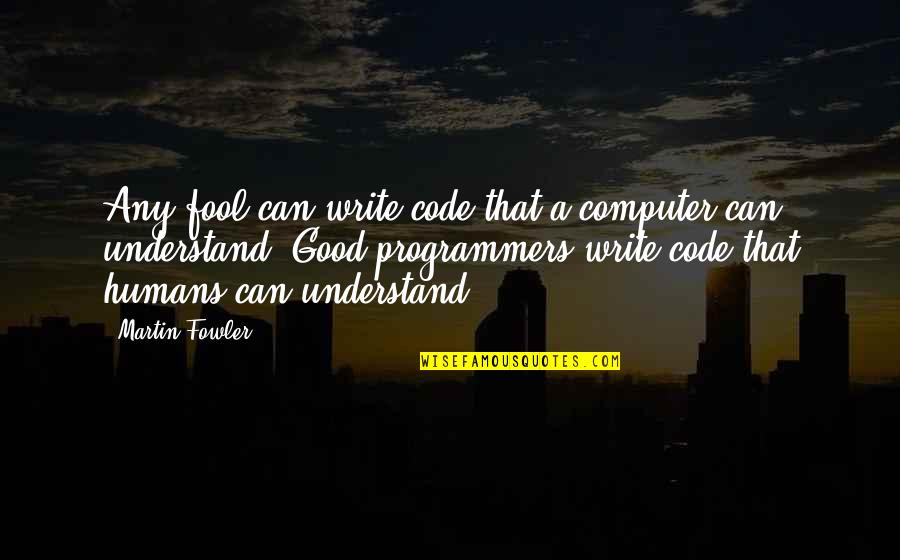 Any fool can write code that a computer can understand. Good programmers write code that humans can understand. —
Martin Fowler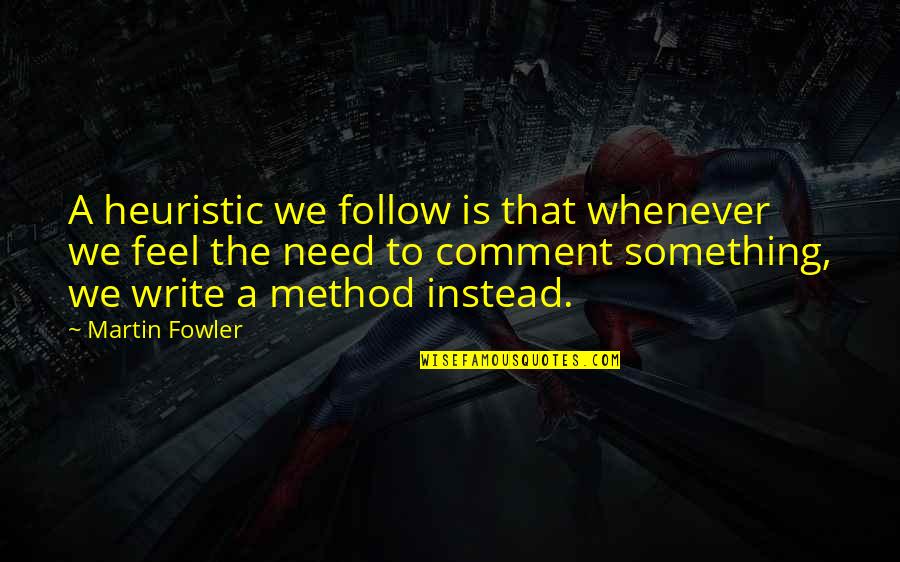 A heuristic we follow is that whenever we feel the need to comment something, we write a method instead. —
Martin Fowler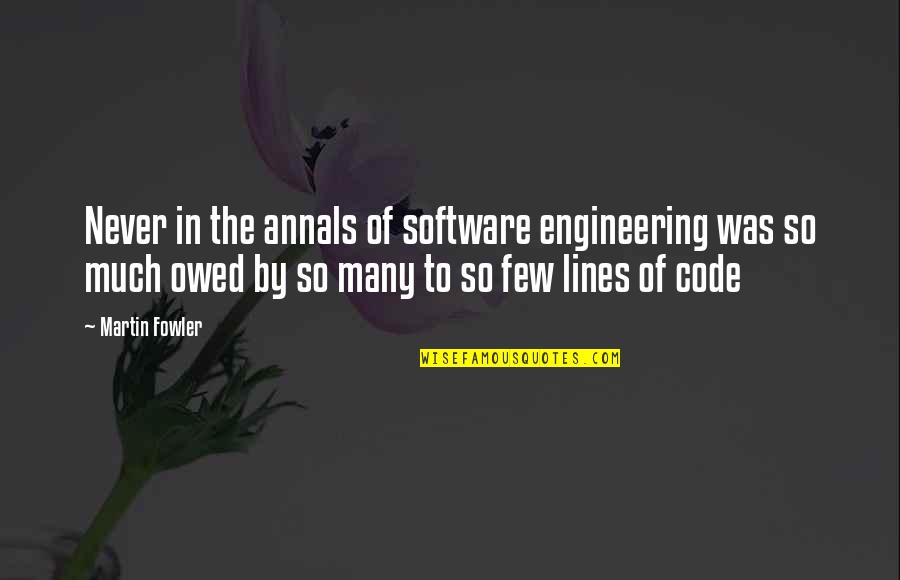 Never in the annals of software engineering was so much owed by so many to so few lines of code —
Martin Fowler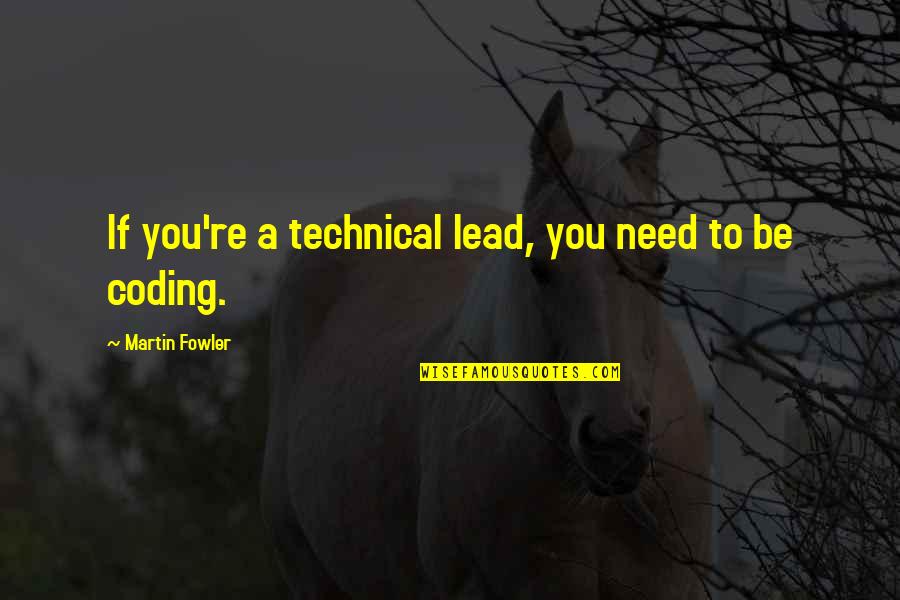 If you're a technical lead, you need to be coding. —
Martin Fowler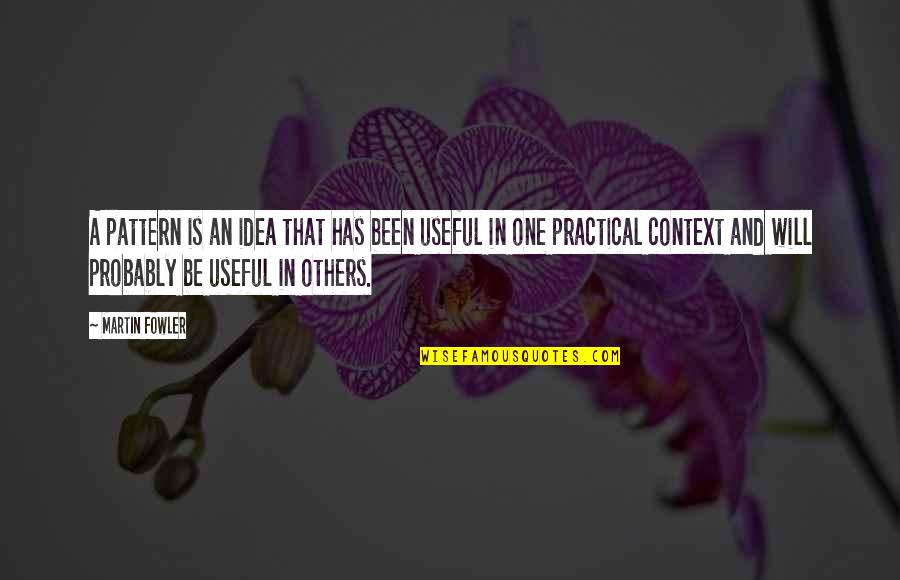 A pattern is an idea that has been useful in one practical context and will probably be useful in others. —
Martin Fowler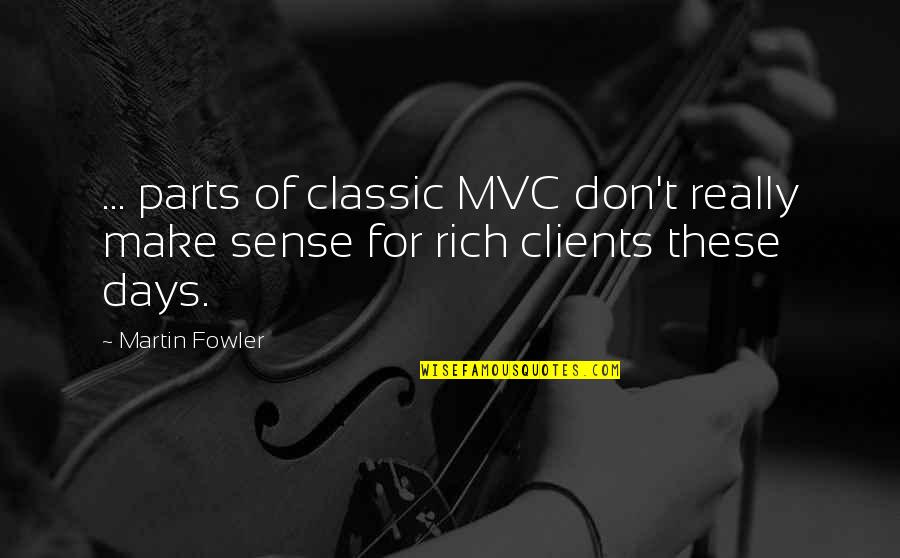 ... parts of classic MVC don't really make sense for rich clients these days. —
Martin Fowler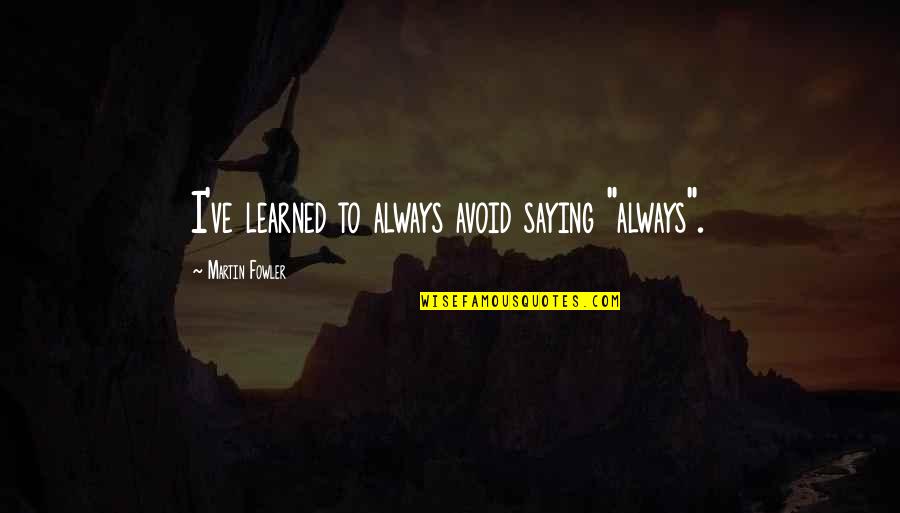 I've learned to always avoid saying "always". —
Martin Fowler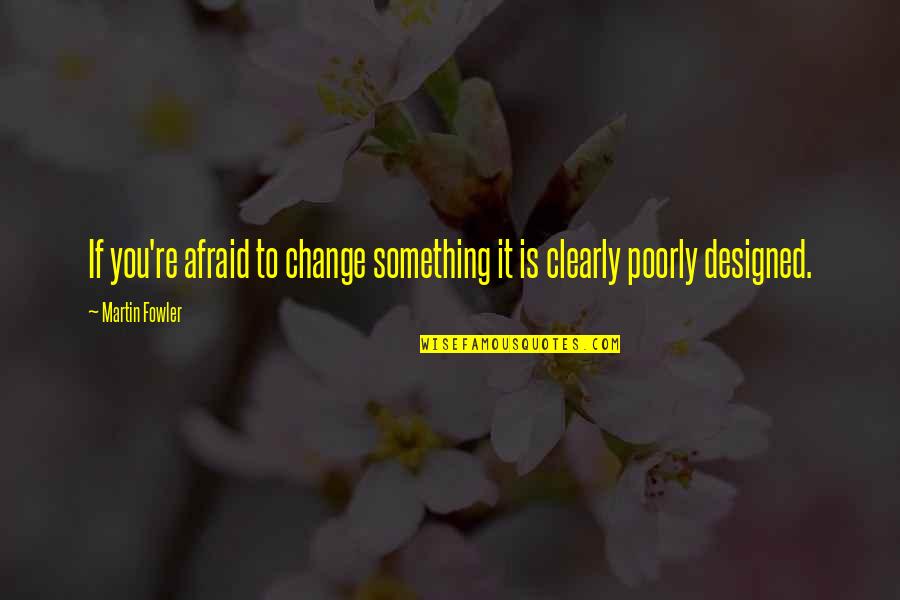 If you're afraid to change something it is clearly poorly designed. —
Martin Fowler