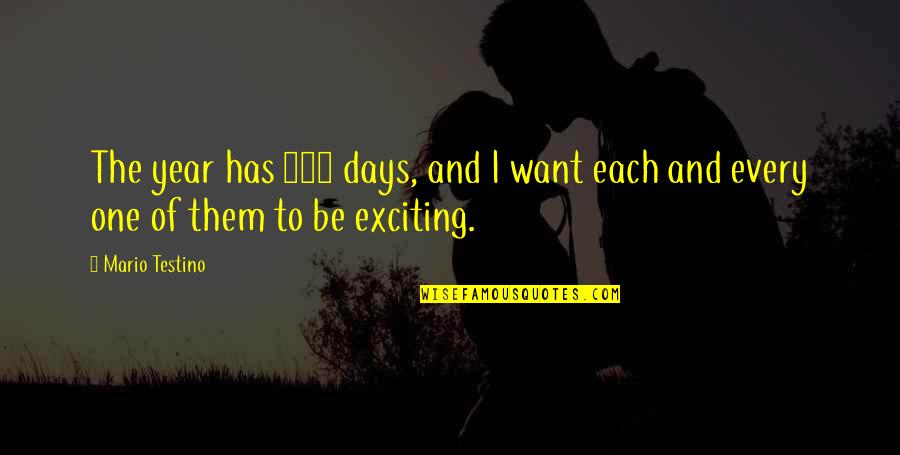 The year has 365 days, and I want each and every one of them to be exciting.
—
Mario Testino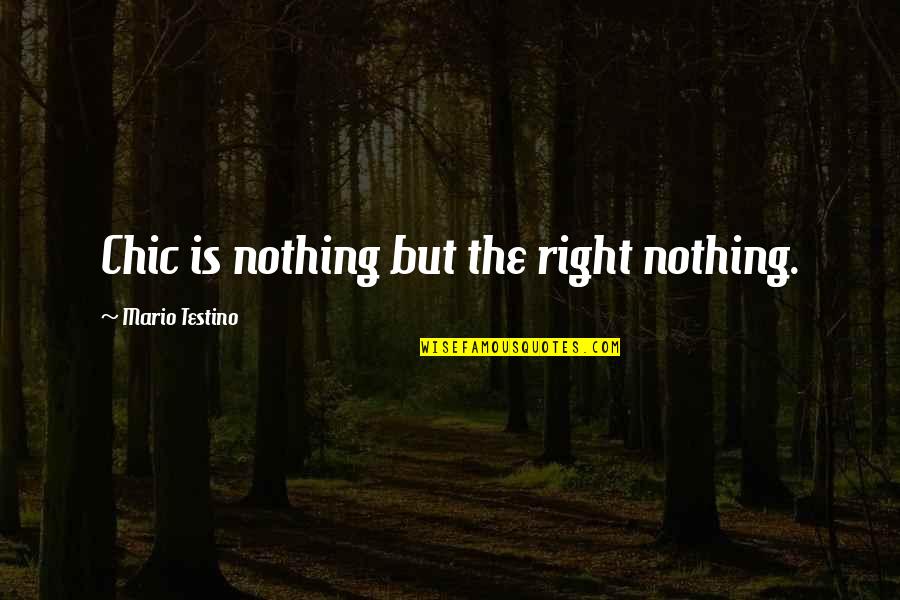 Chic is nothing but the right nothing.
—
Mario Testino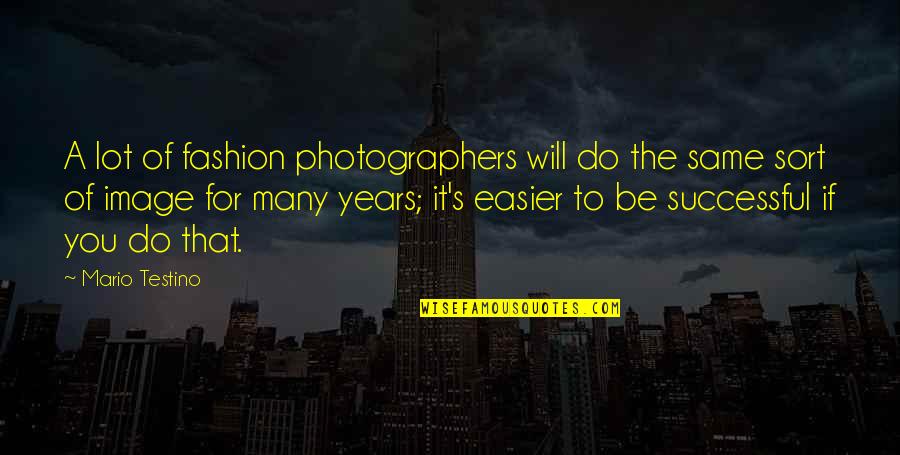 A lot of fashion photographers will do the same sort of image for many years; it's easier to be successful if you do that.
—
Mario Testino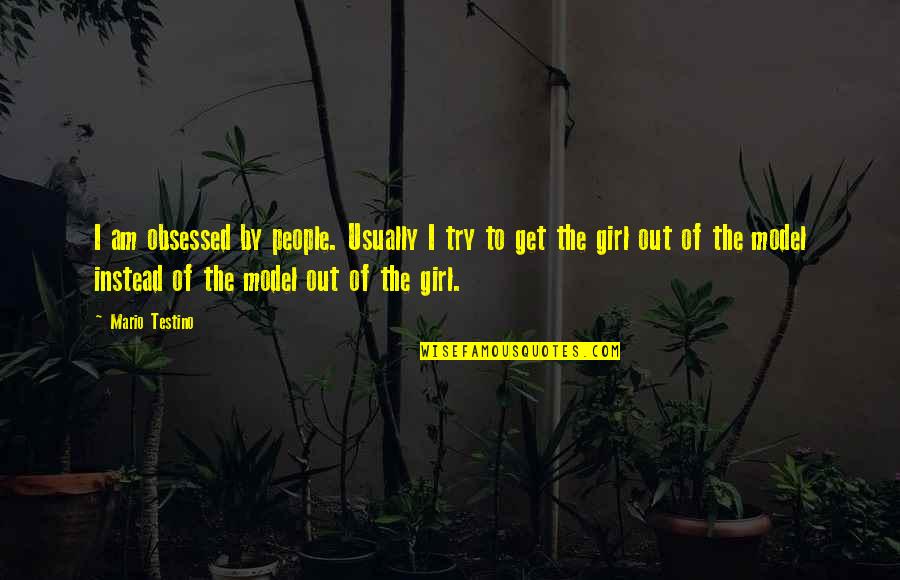 I am obsessed by people. Usually I try to get the girl out of the model instead of the model out of the girl.
—
Mario Testino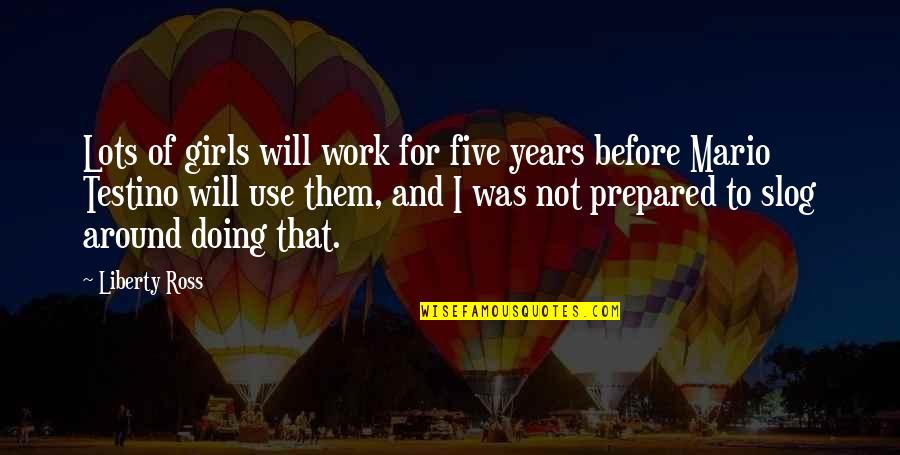 Lots of girls will work for five years before Mario Testino will use them, and I was not prepared to slog around doing that.
—
Liberty Ross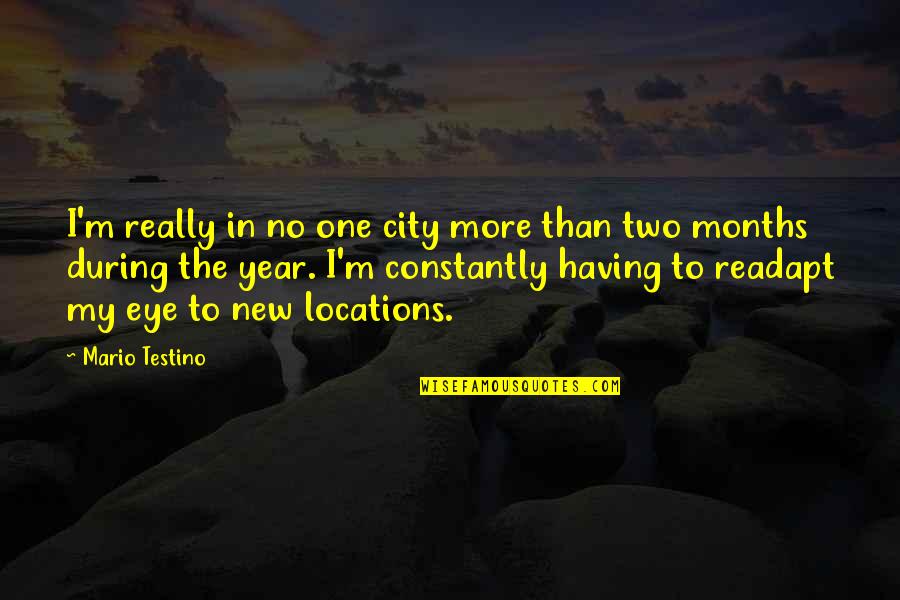 I'm really in no one city more than two months during the year. I'm constantly having to readapt my eye to new locations. —
Mario Testino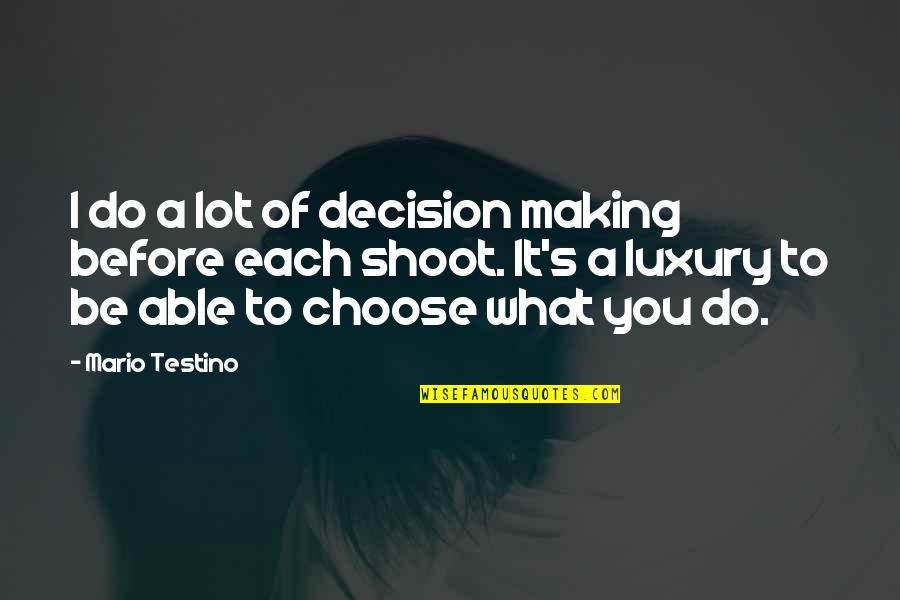 I do a lot of decision making before each shoot. It's a luxury to be able to choose what you do. —
Mario Testino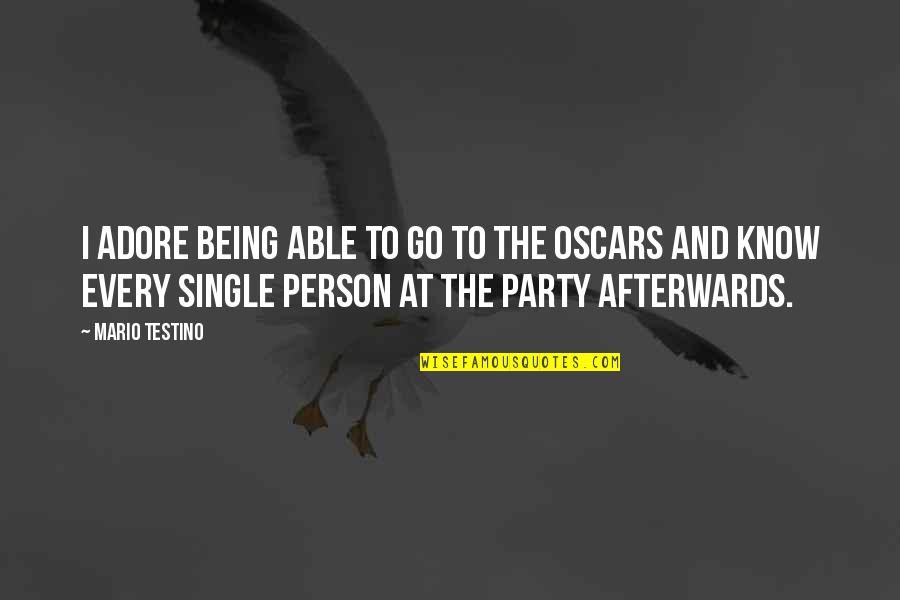 I adore being able to go to the Oscars and know every single person at the party afterwards. —
Mario Testino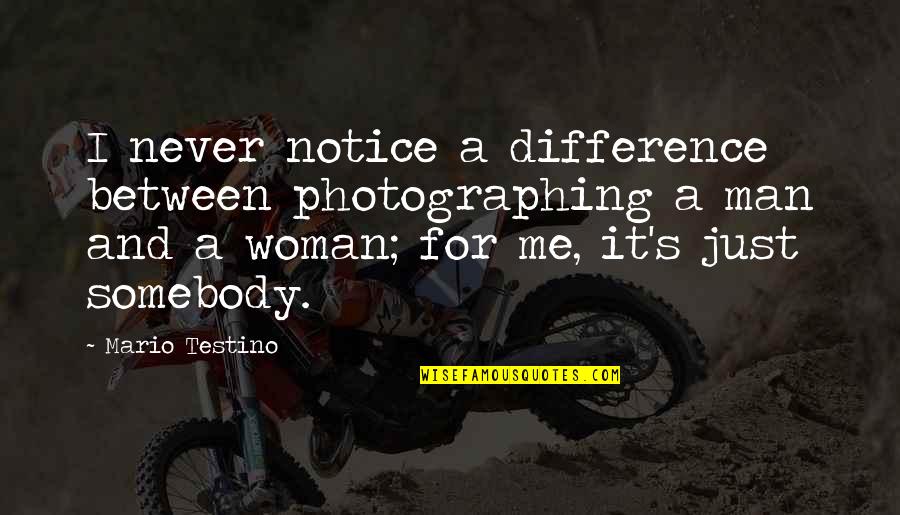 I never notice a difference between photographing a man and a woman; for me, it's just somebody. —
Mario Testino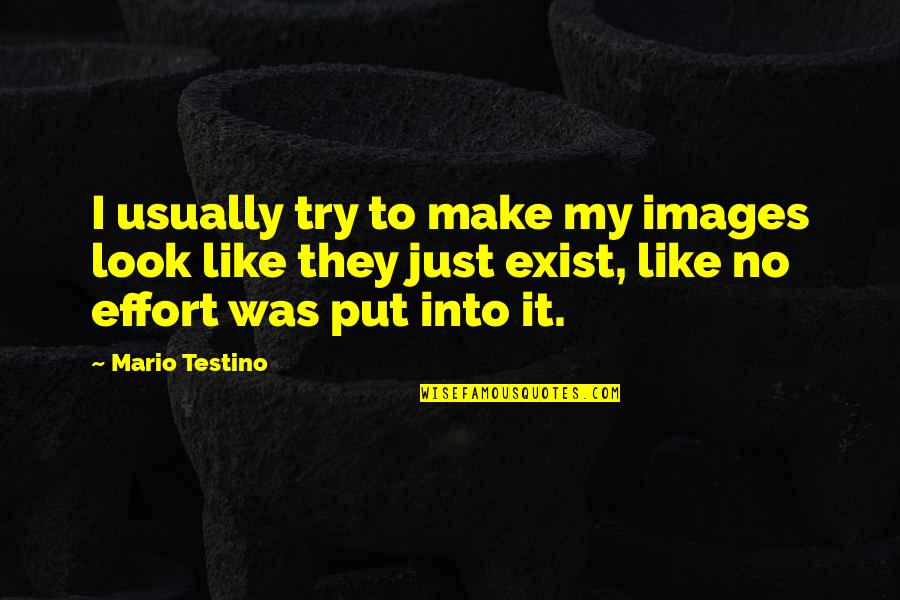 I usually try to make my images look like they just exist, like no effort was put into it. —
Mario Testino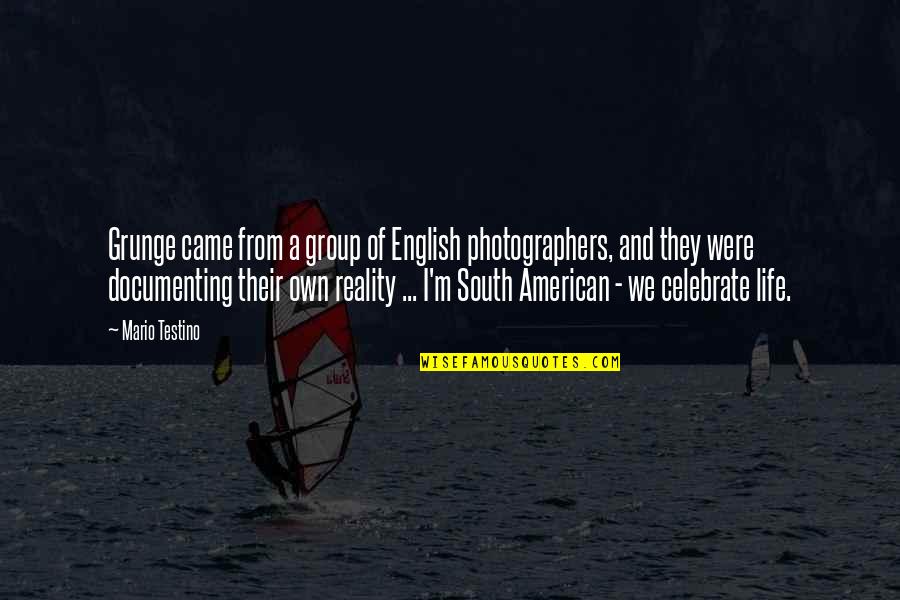 Grunge came from a group of English photographers, and they were documenting their own reality ... I'm South American - we celebrate life. —
Mario Testino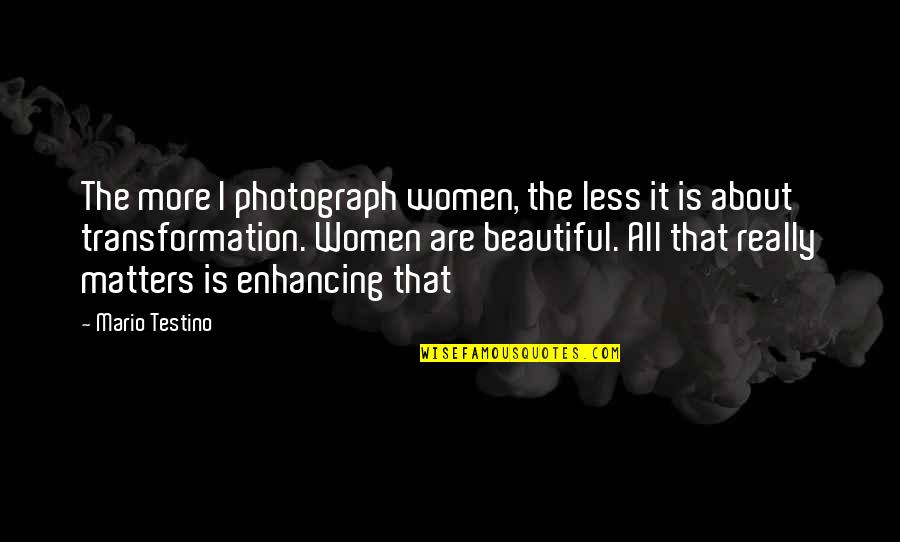 The more I photograph women, the less it is about transformation. Women are beautiful. All that really matters is enhancing that —
Mario Testino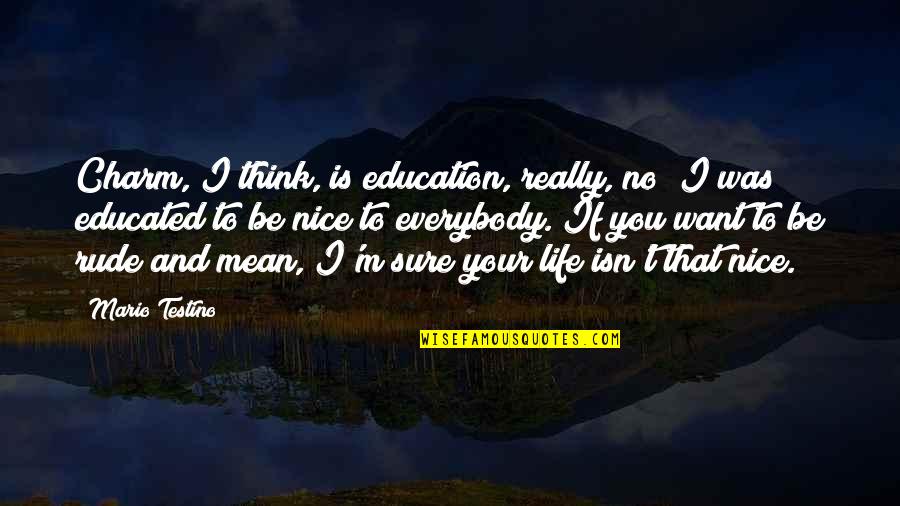 Charm, I think, is education, really, no? I was educated to be nice to everybody. If you want to be rude and mean, I'm sure your life isn't that nice. —
Mario Testino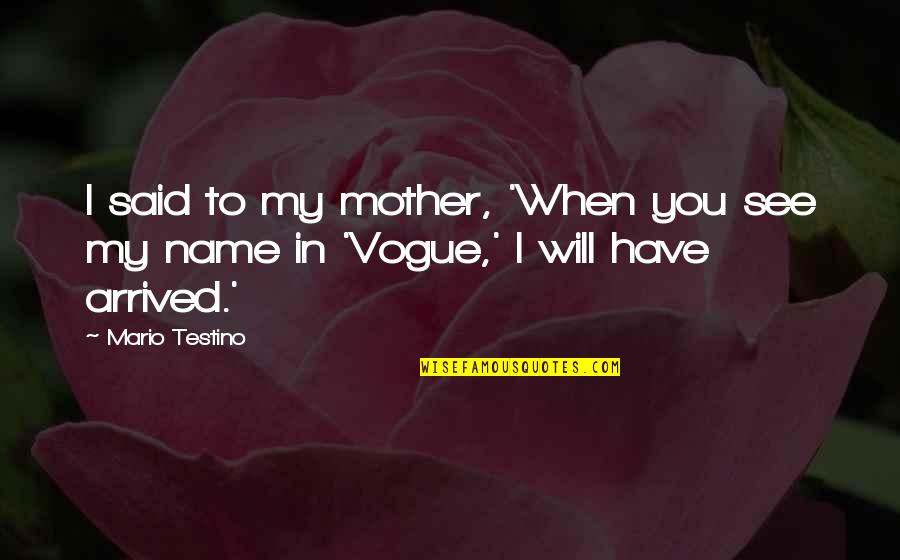 I said to my mother, 'When you see my name in 'Vogue,' I will have arrived.' —
Mario Testino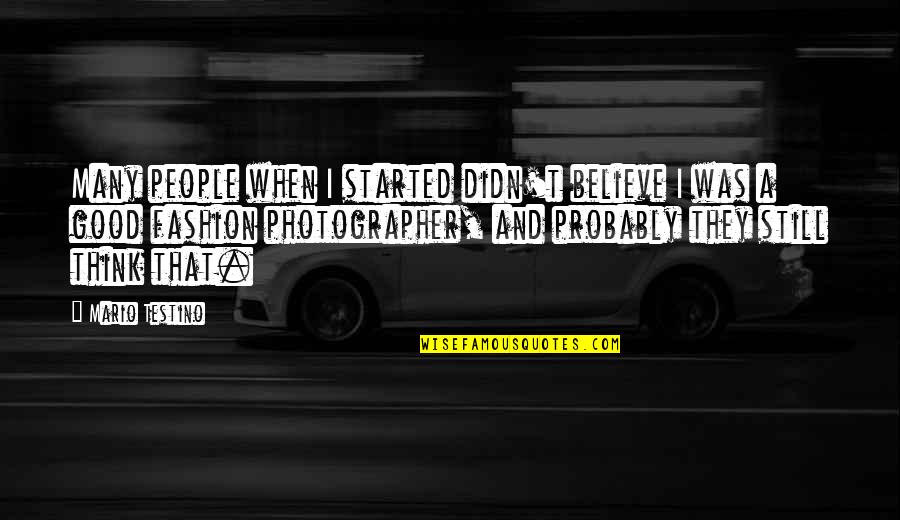 Many people when I started didn't believe I was a good fashion photographer, and probably they still think that. —
Mario Testino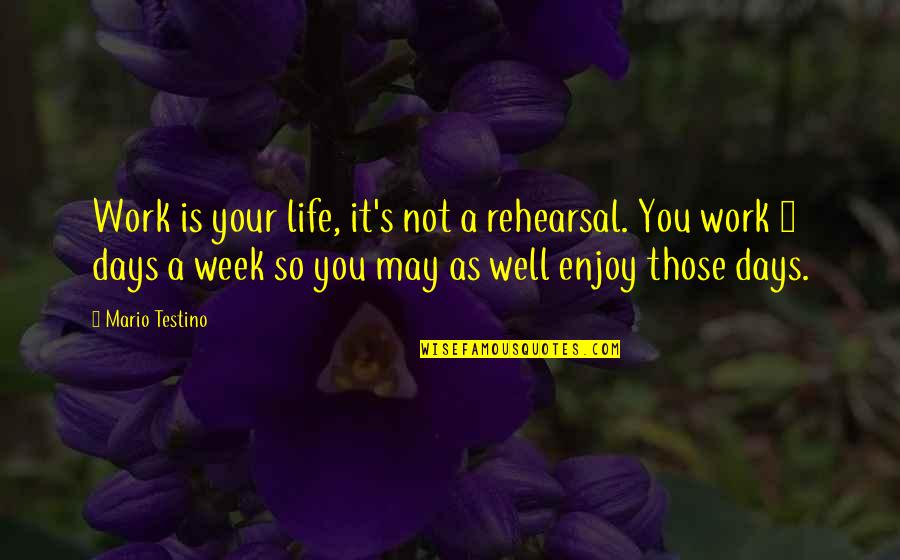 Work is your life, it's not a rehearsal. You work 7 days a week so you may as well enjoy those days. —
Mario Testino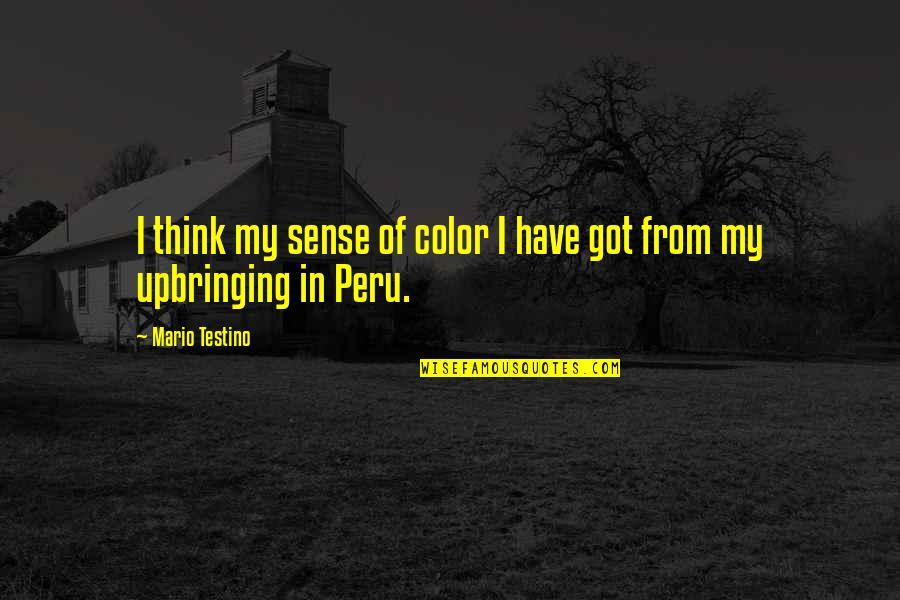 I think my sense of color I have got from my upbringing in Peru. —
Mario Testino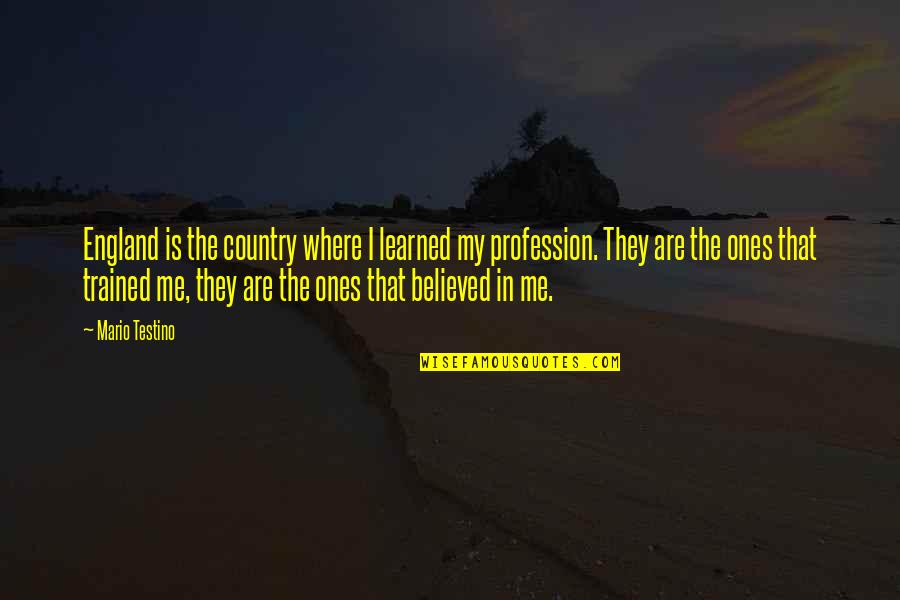 England is the country where I learned my profession. They are the ones that trained me, they are the ones that believed in me. —
Mario Testino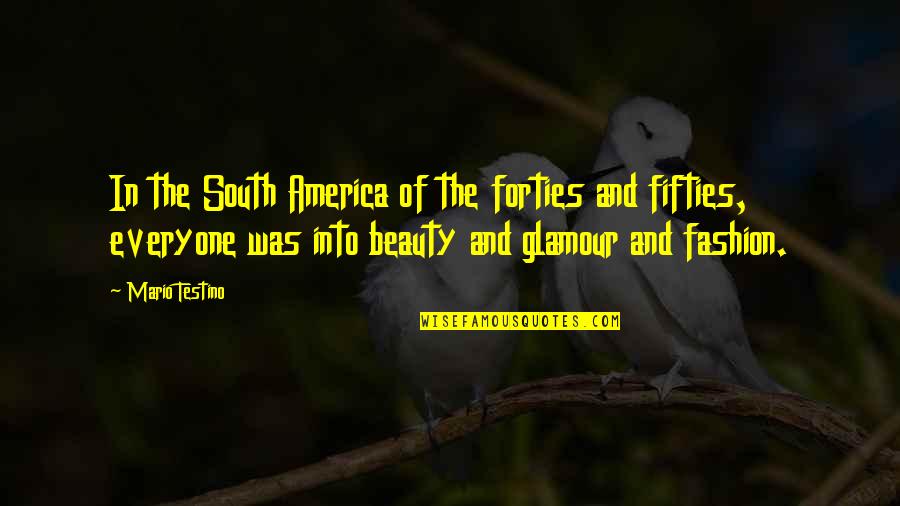 In the South America of the forties and fifties, everyone was into beauty and glamour and fashion. —
Mario Testino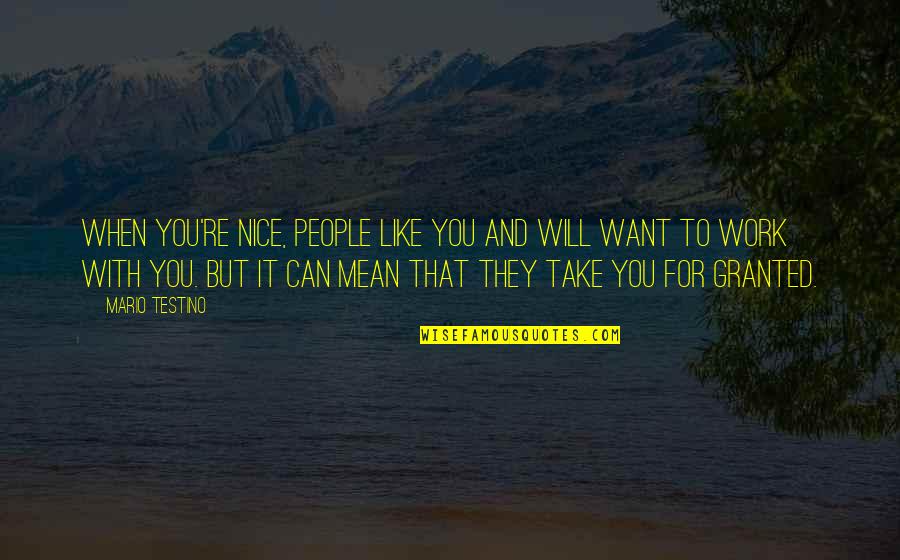 When you're nice, people like you and will want to work with you. But it can mean that they take you for granted. —
Mario Testino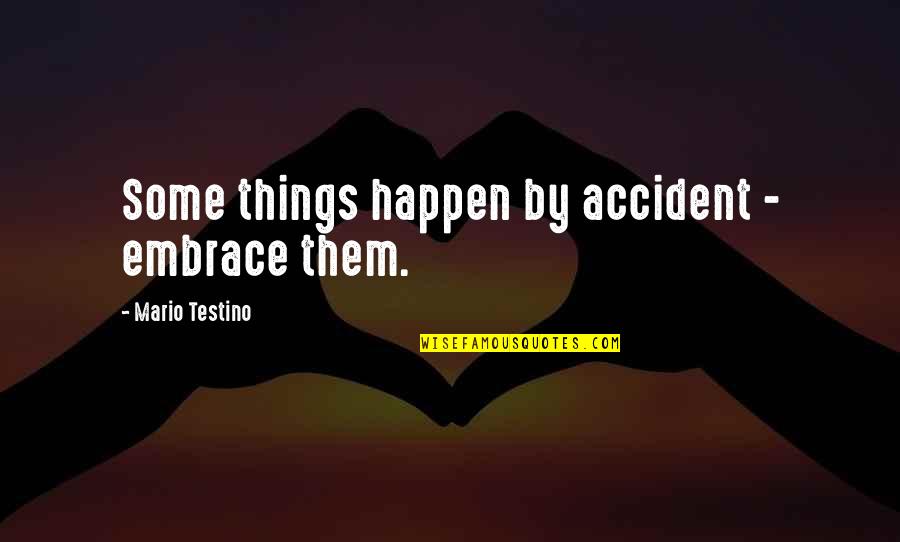 Some things happen by accident - embrace them. —
Mario Testino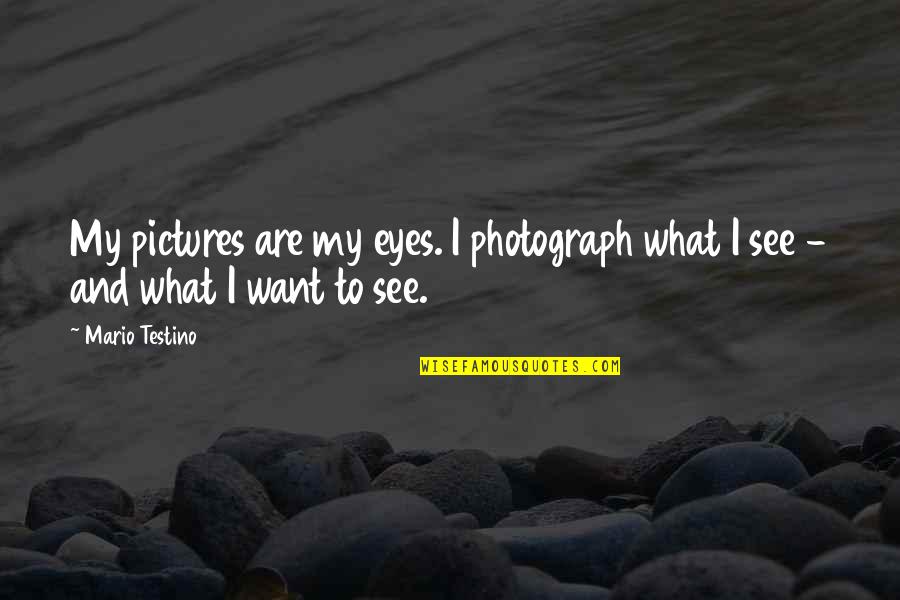 My pictures are my eyes. I photograph what I see - and what I want to see. —
Mario Testino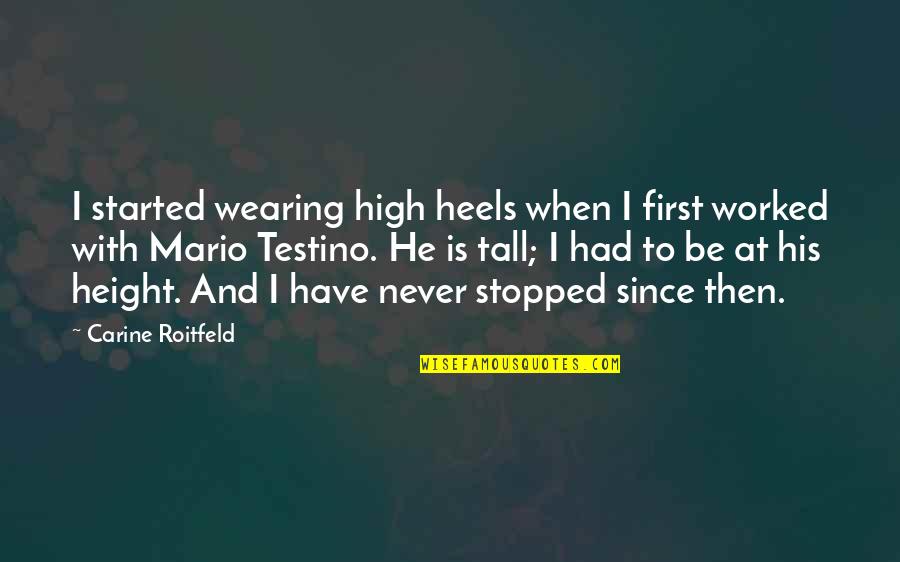 I started wearing high heels when I first worked with Mario Testino. He is tall; I had to be at his height. And I have never stopped since then. —
Carine Roitfeld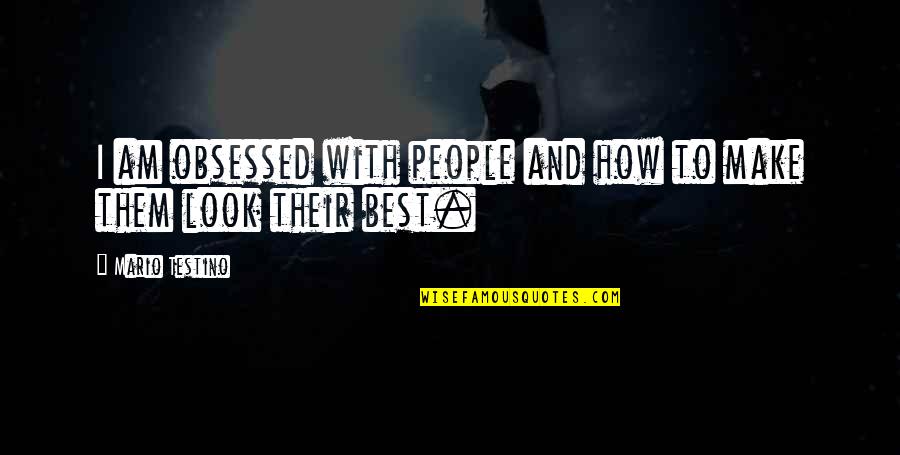 I am obsessed with people and how to make them look their best. —
Mario Testino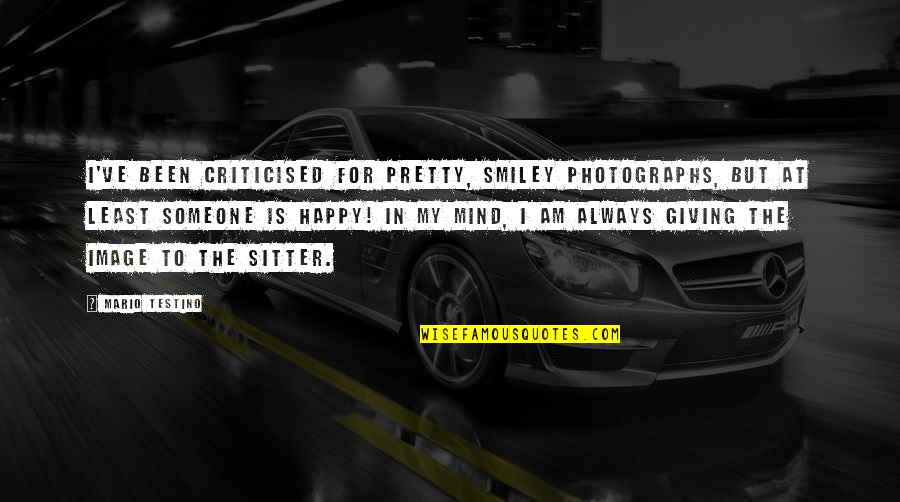 I've been criticised for pretty, smiley photographs, but at least someone is happy! In my mind, I am always giving the image to the sitter. —
Mario Testino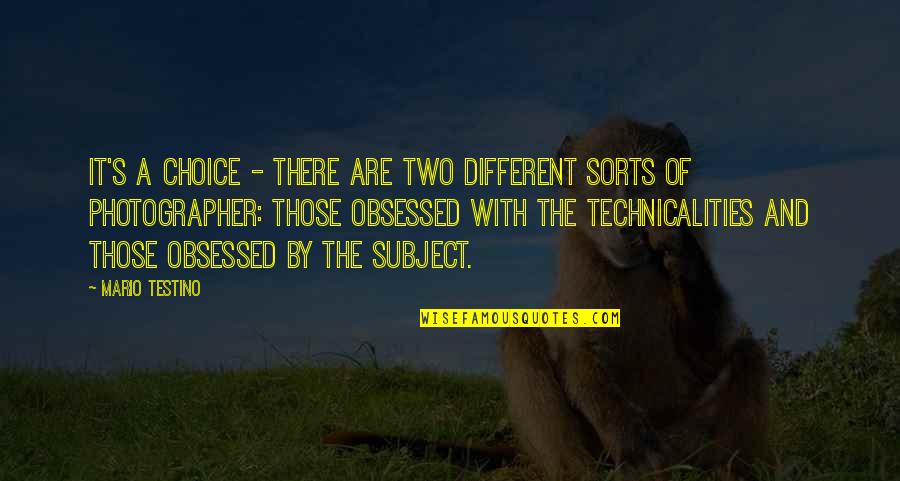 It's a choice - there are two different sorts of photographer: those obsessed with the technicalities and those obsessed by the subject. —
Mario Testino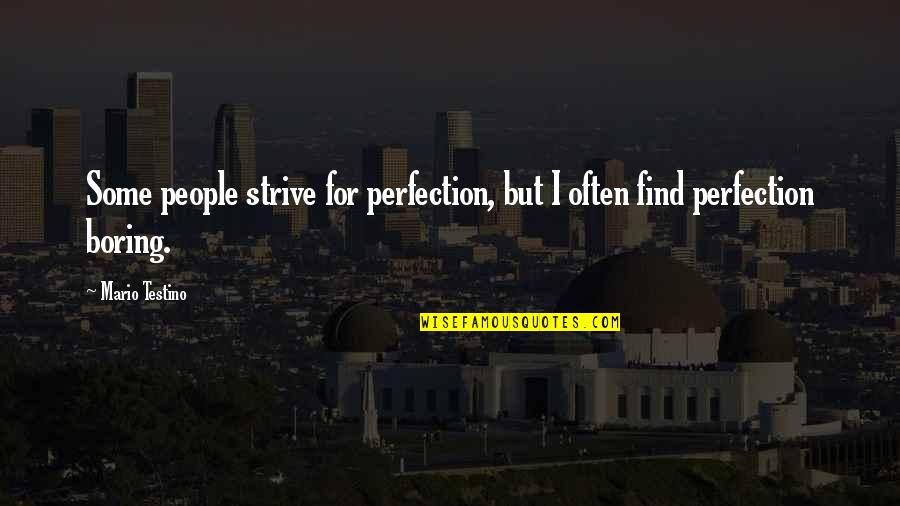 Some people strive for perfection, but I often find perfection boring. —
Mario Testino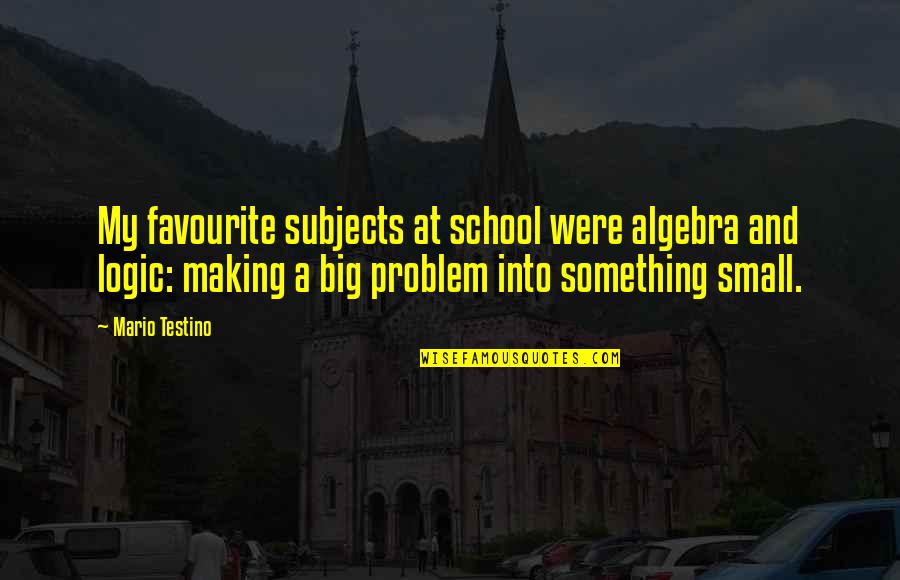 My favourite subjects at school were algebra and logic: making a big problem into something small. —
Mario Testino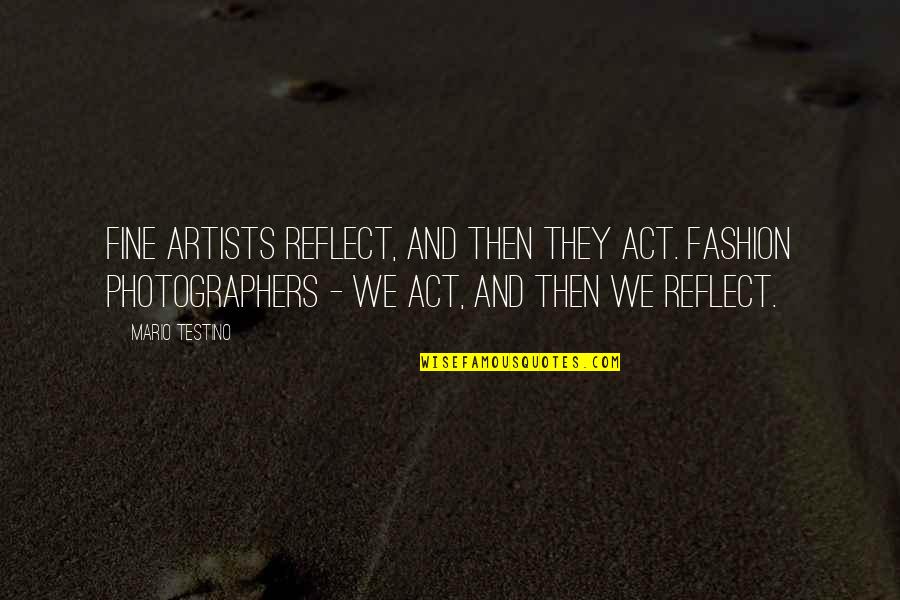 Fine artists reflect, and then they act. Fashion photographers - we act, and then we reflect. —
Mario Testino