Man Versus Nature Quotes
Collection of top 32 famous quotes about Man Versus Nature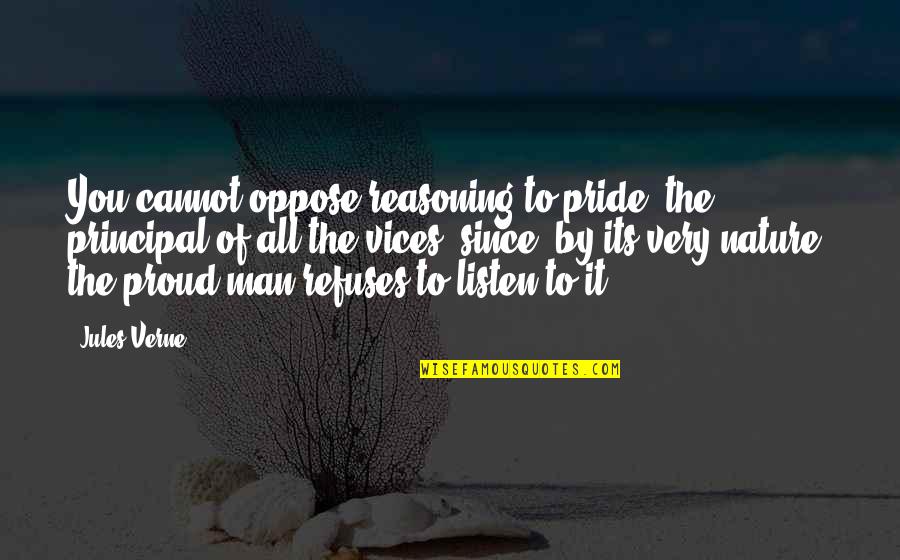 You cannot oppose reasoning to pride, the principal of all the vices, since, by its very nature, the proud man refuses to listen to it.
—
Jules Verne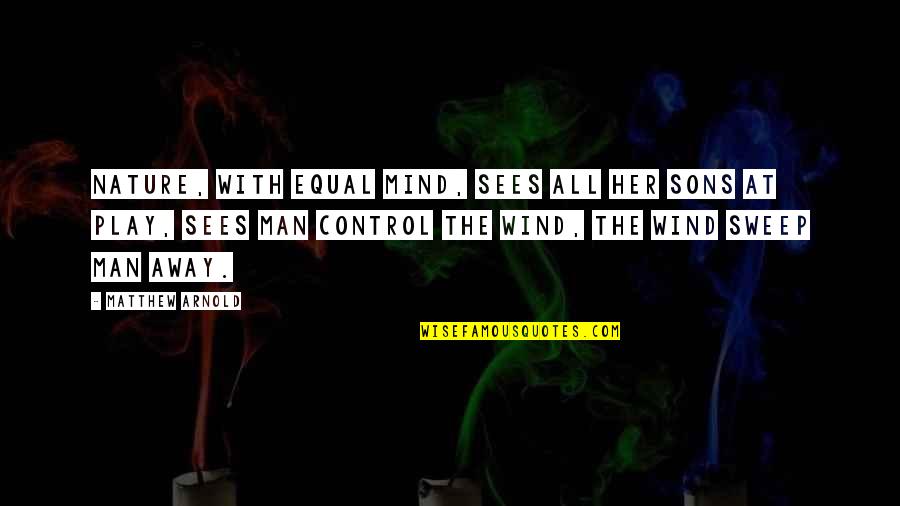 Nature, with equal mind, Sees all her sons at play, Sees man control the wind, The wind sweep man away.
—
Matthew Arnold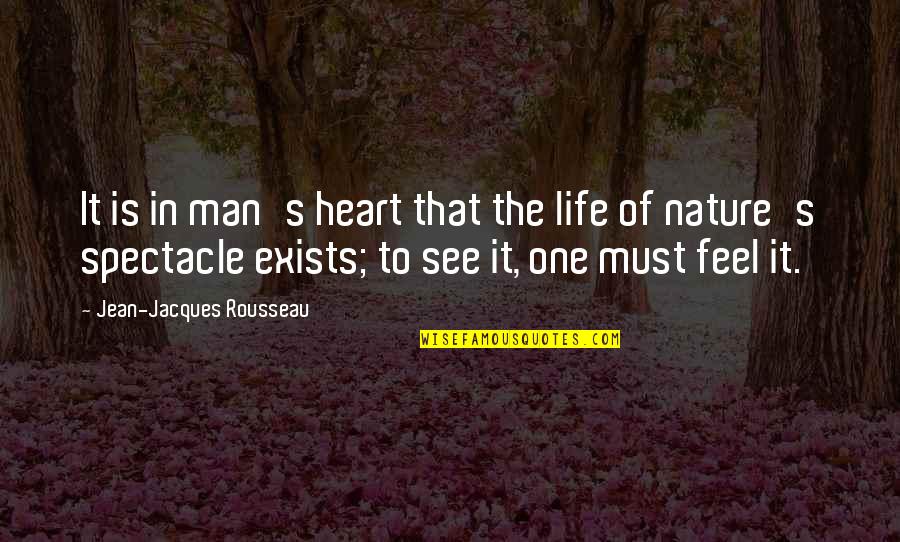 It is in man's heart that the life of nature's spectacle exists; to see it, one must feel it.
—
Jean-Jacques Rousseau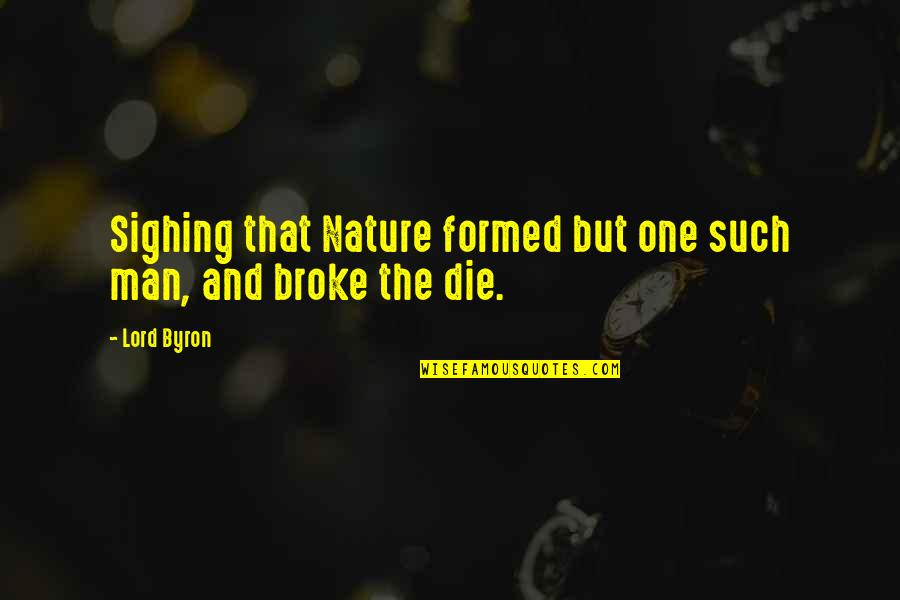 Sighing that Nature formed but one such man, and broke the die.
—
Lord Byron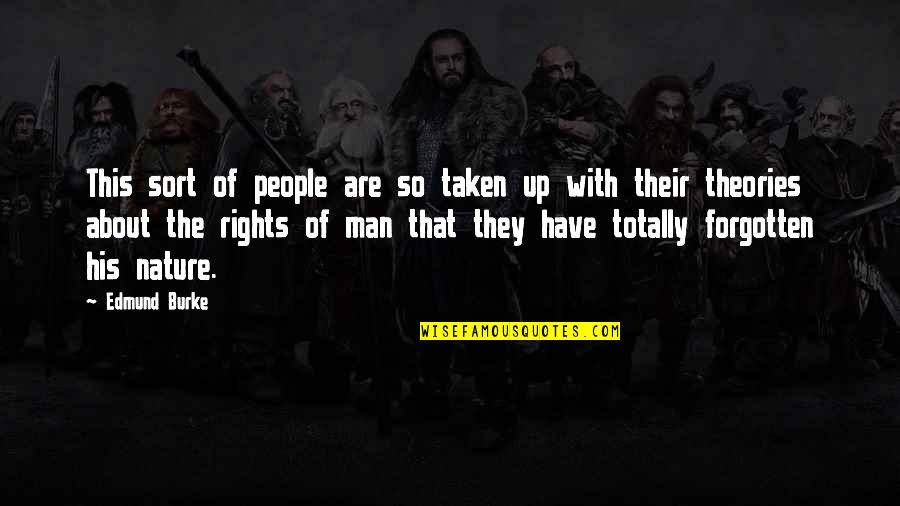 This sort of people are so taken up with their theories about the rights of man that they have totally forgotten his nature.
—
Edmund Burke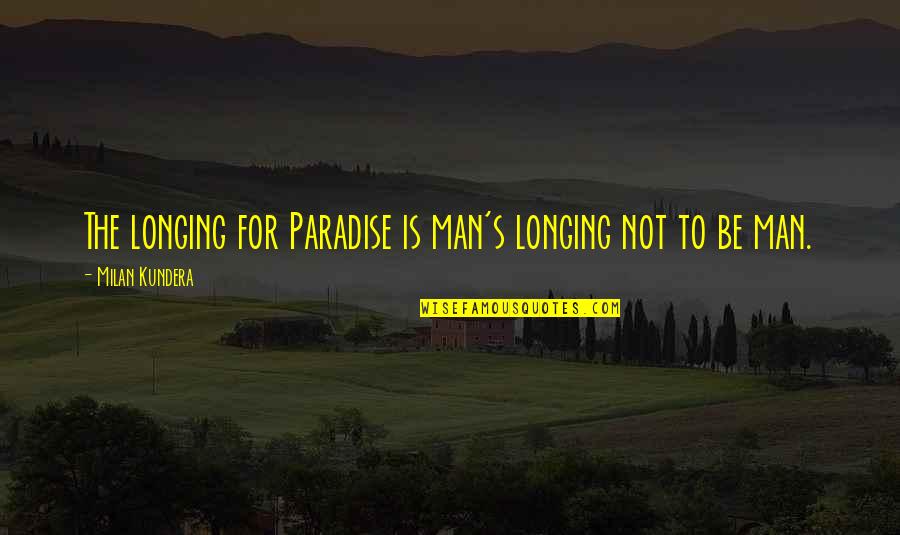 The longing for Paradise is man's longing not to be man.
—
Milan Kundera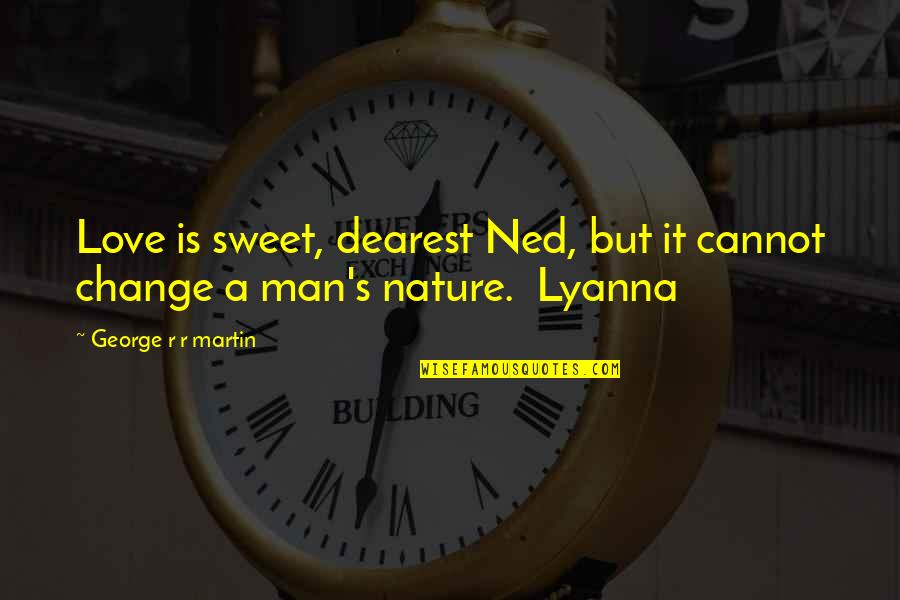 Love is sweet, dearest Ned, but it cannot change a man's nature.
Lyanna
—
George R R Martin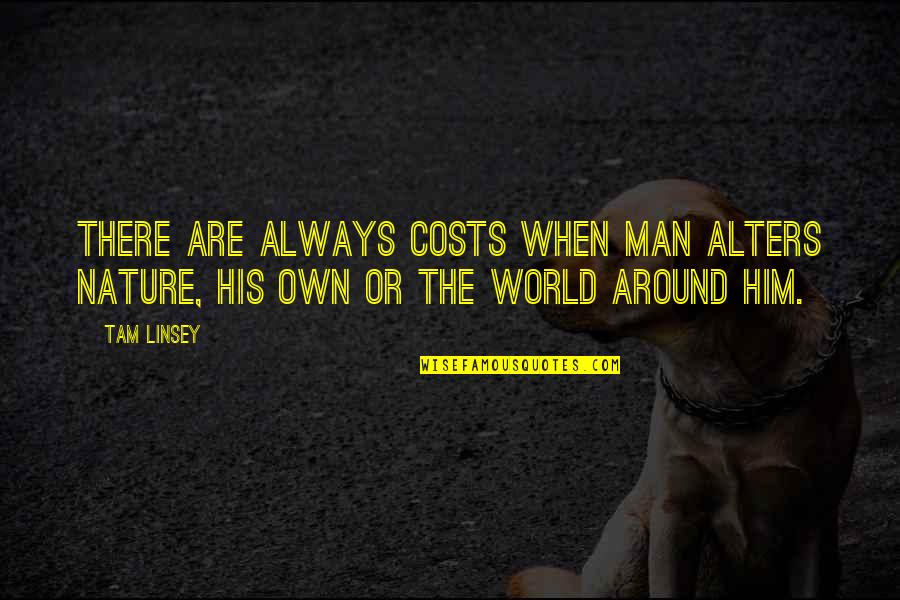 There are always costs when man alters nature, his own or the world around him.
—
Tam Linsey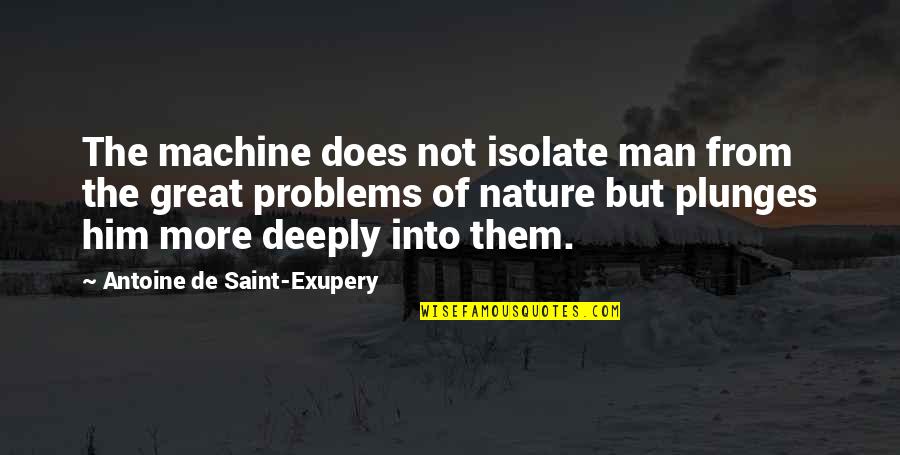 The machine does not isolate man from the great problems of nature but plunges him more deeply into them.
—
Antoine De Saint-Exupery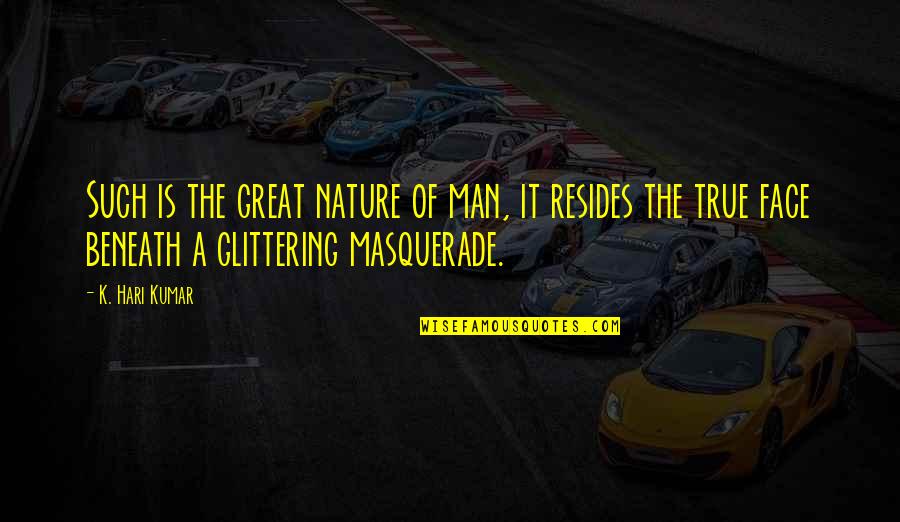 Such is the great nature of man, it resides the true face beneath a glittering masquerade. —
K. Hari Kumar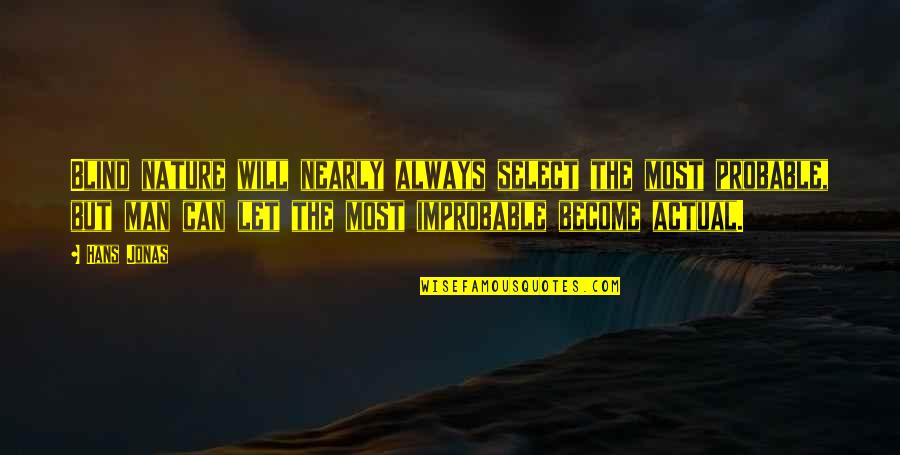 Blind nature will nearly always select the most probable, but man can let the most improbable become actual. —
Hans Jonas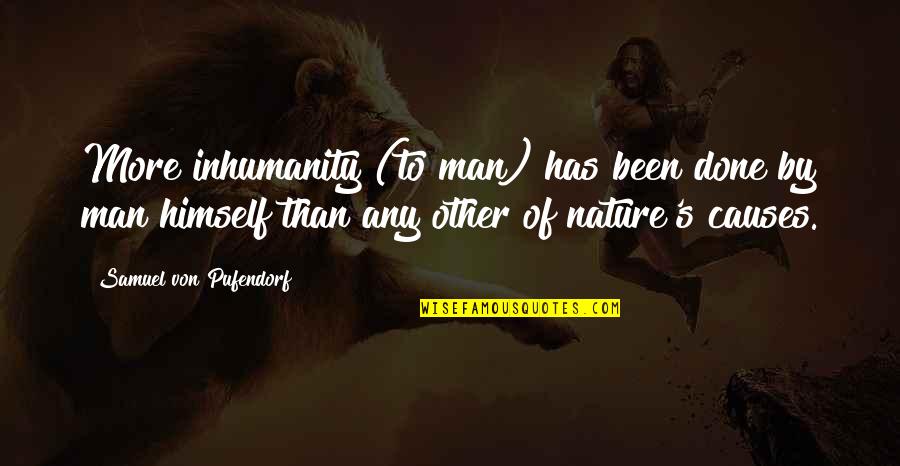 More inhumanity (to man) has been done by man himself than any other of nature's causes. —
Samuel Von Pufendorf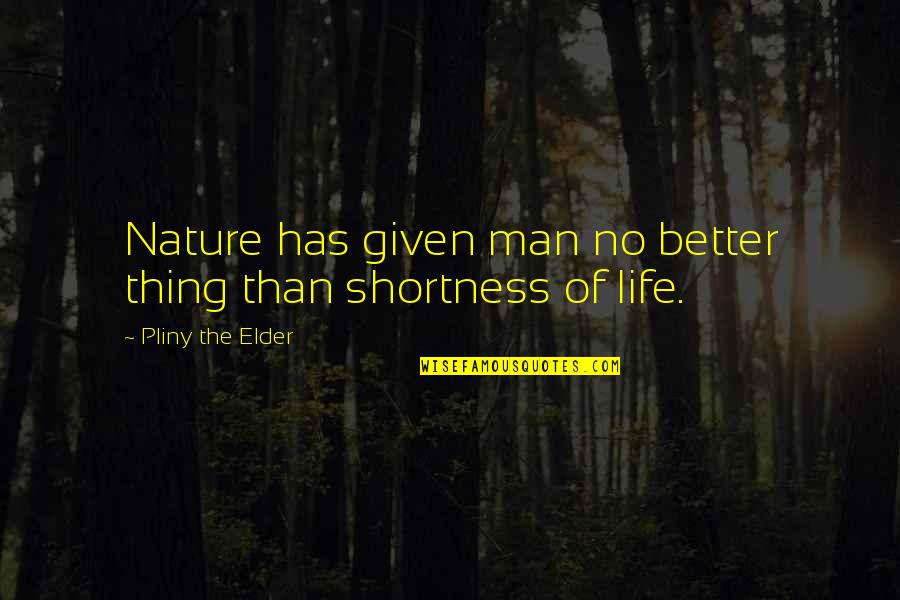 Nature has given man no better thing than shortness of life. —
Pliny The Elder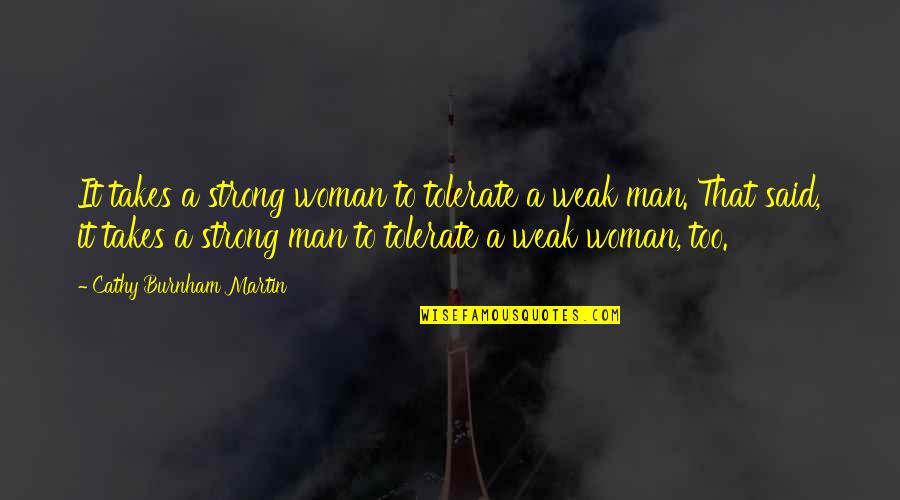 It takes a strong woman to tolerate a weak man. That said, it takes a strong man to tolerate a weak woman, too. —
Cathy Burnham Martin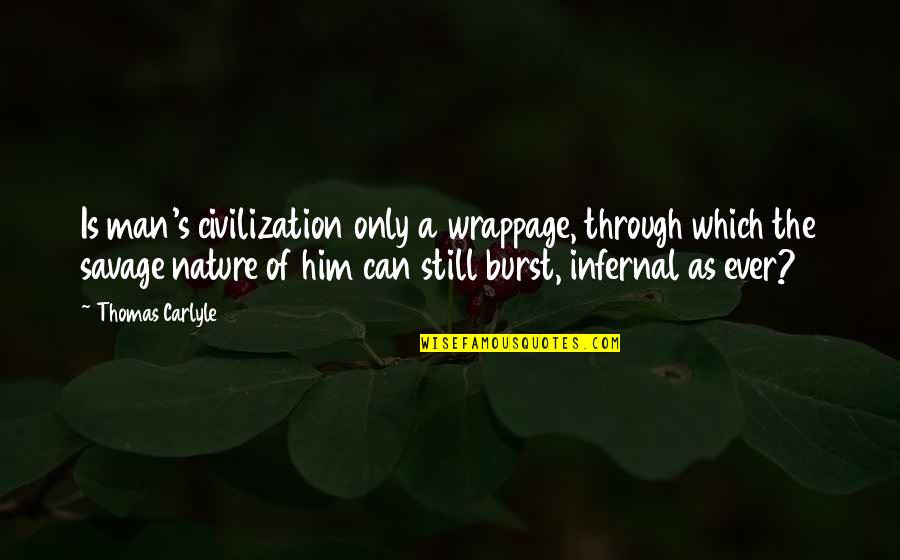 Is man's civilization only a wrappage, through which the savage nature of him can still burst, infernal as ever? —
Thomas Carlyle
Speech is one of the marvels that characterize man, and also one of the most difficult spontaneous creations that have been accomplished by nature. —
Maria Montessori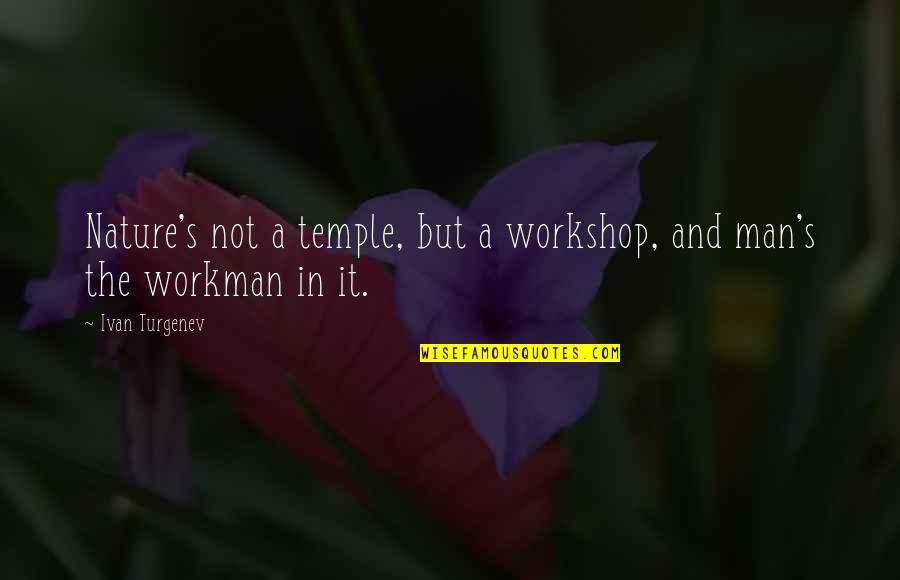 Nature's not a temple, but a workshop, and man's the workman in it. —
Ivan Turgenev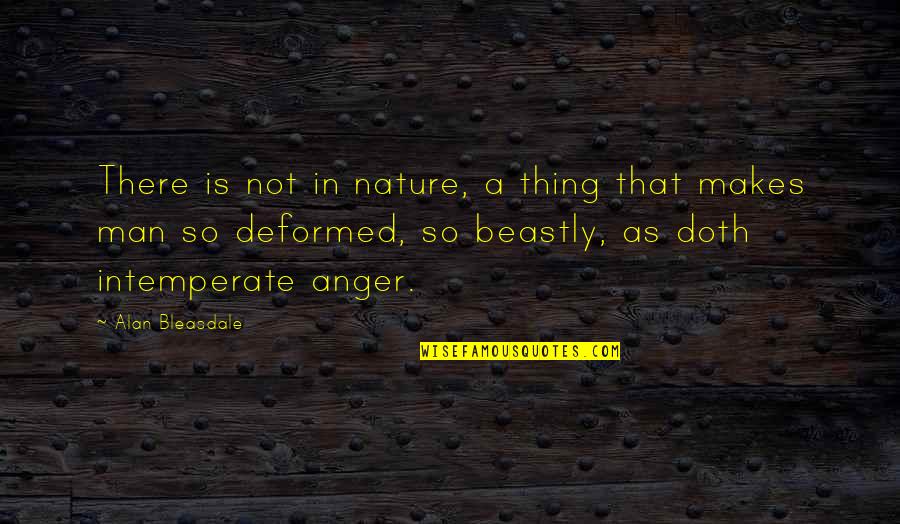 There is not in nature, a thing that makes man so deformed, so beastly, as doth intemperate anger. —
Alan Bleasdale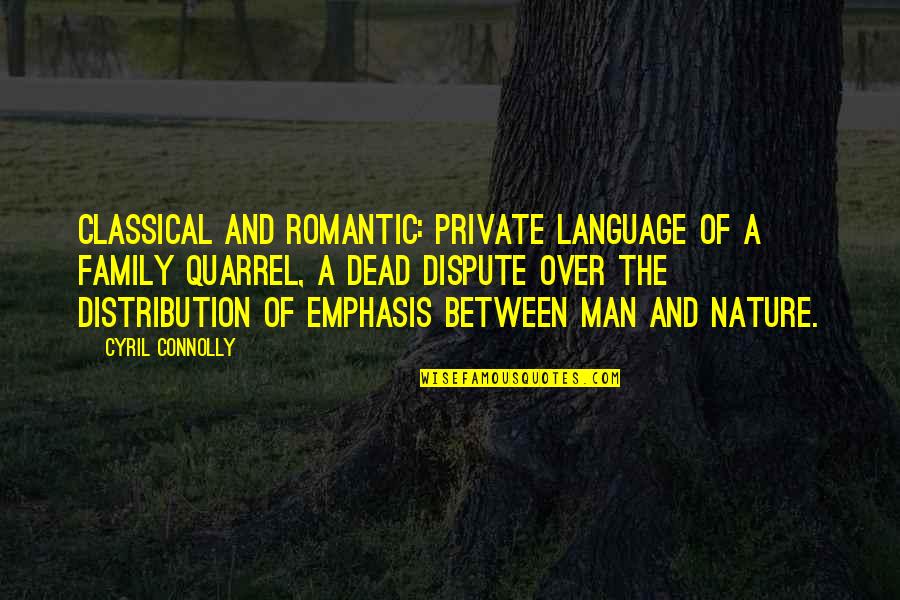 Classical and romantic: private language of a family quarrel, a dead dispute over the distribution of emphasis between man and nature. —
Cyril Connolly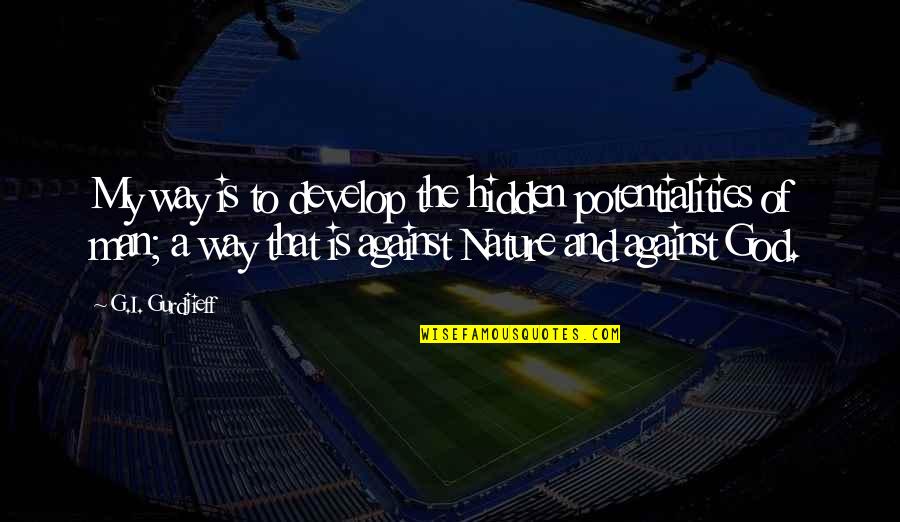 My way is to develop the hidden potentialities of man; a way that is against Nature and against God. —
G.I. Gurdjieff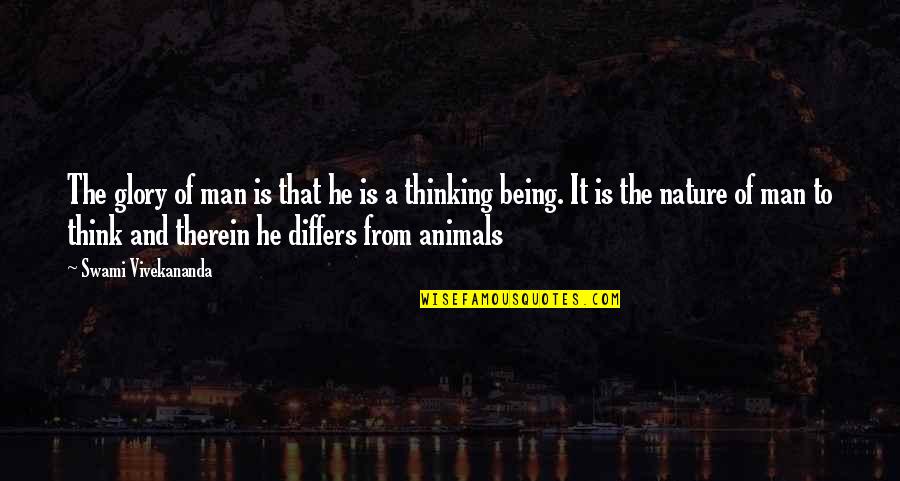 The glory of man is that he is a thinking being. It is the nature of man to think and therein he differs from animals —
Swami Vivekananda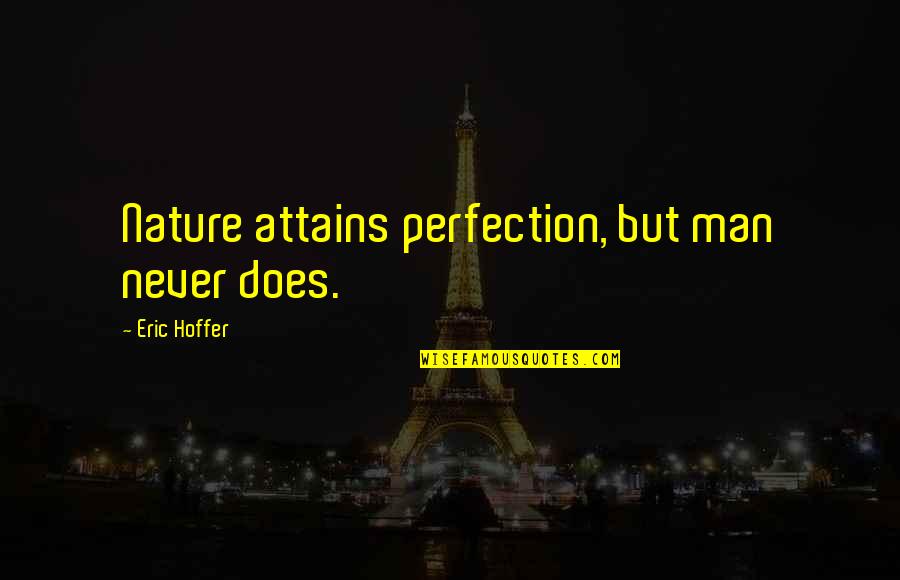 Nature attains perfection, but man never does. —
Eric Hoffer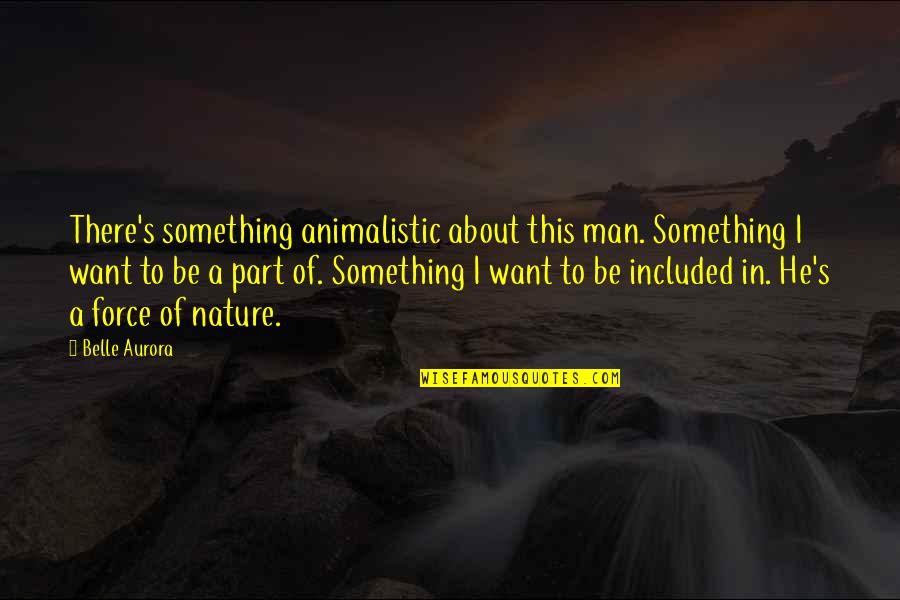 There's something animalistic about this man. Something I want to be a part of. Something I want to be included in. He's a force of nature. —
Belle Aurora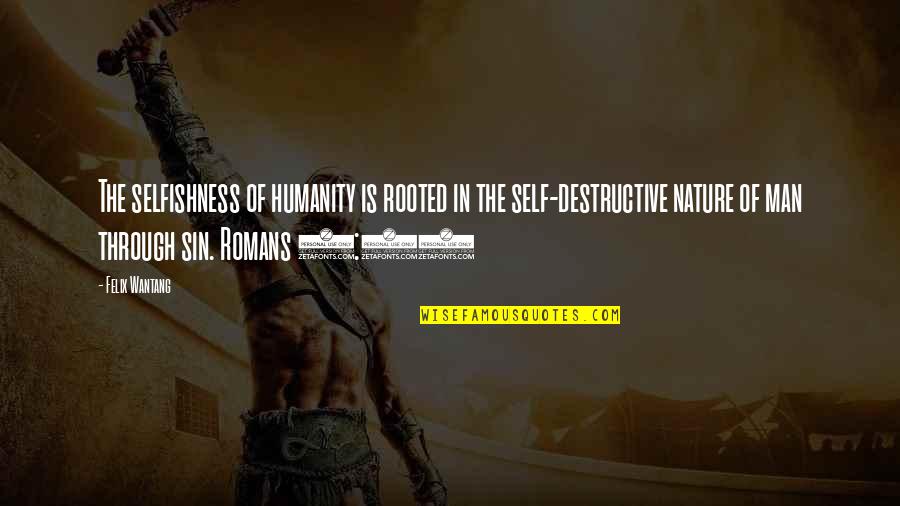 The selfishness of humanity is rooted in the self-destructive nature of man through sin. Romans 6:23 —
Felix Wantang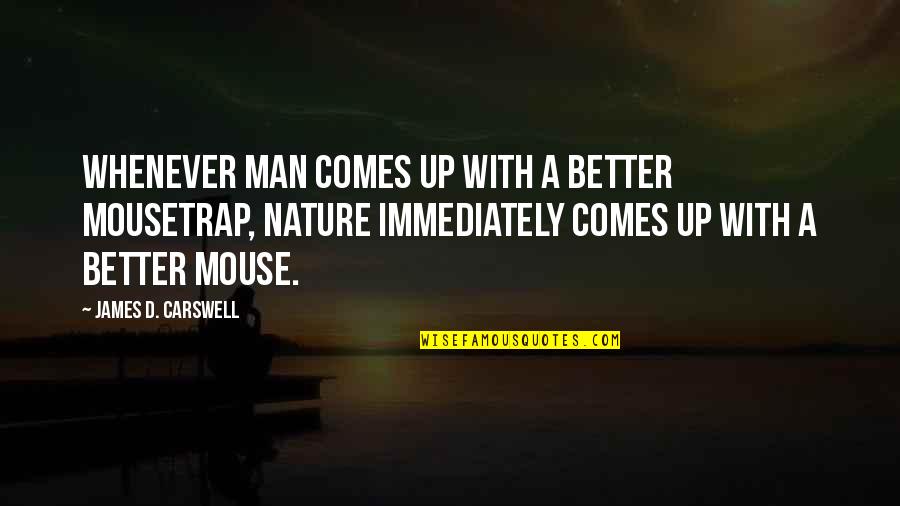 Whenever man comes up with a better mousetrap, nature immediately comes up with a better mouse. —
James D. Carswell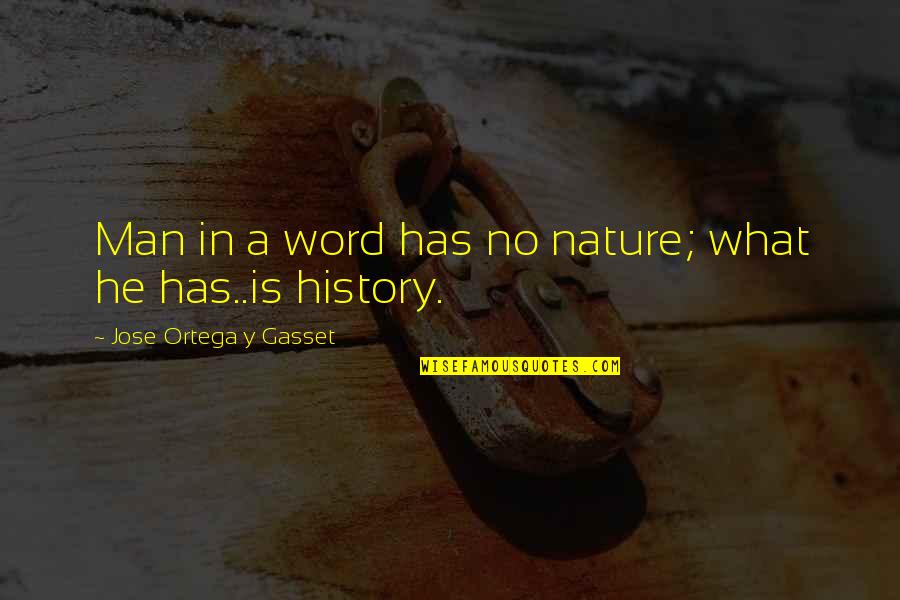 Man in a word has no nature; what he has..is history. —
Jose Ortega Y Gasset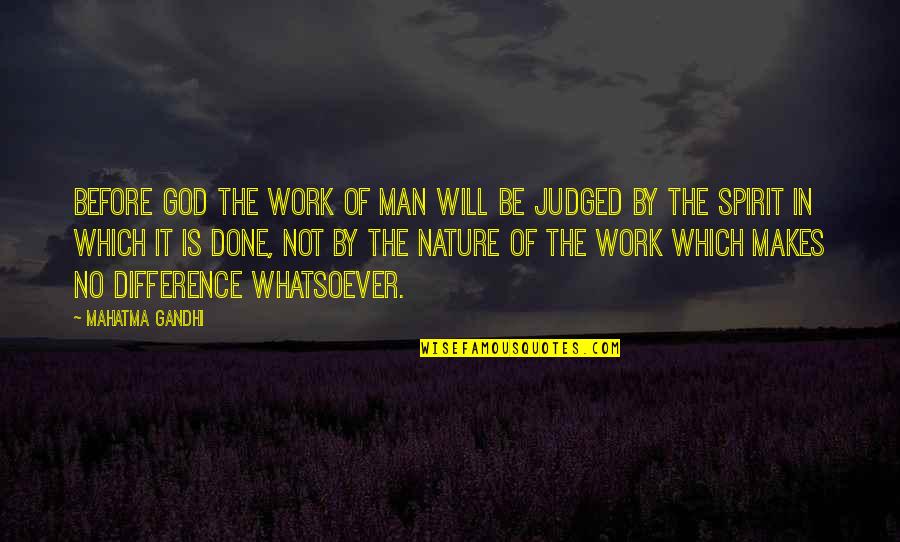 Before God the work of man will be judged by the spirit in which it is done, not by the nature of the work which makes no difference whatsoever. —
Mahatma Gandhi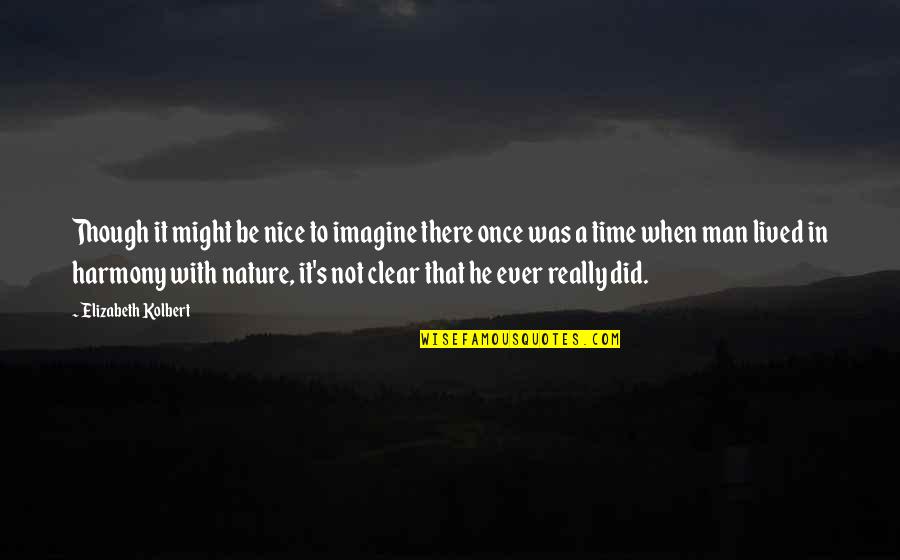 Though it might be nice to imagine there once was a time when man lived in harmony with nature, it's not clear that he ever really did. —
Elizabeth Kolbert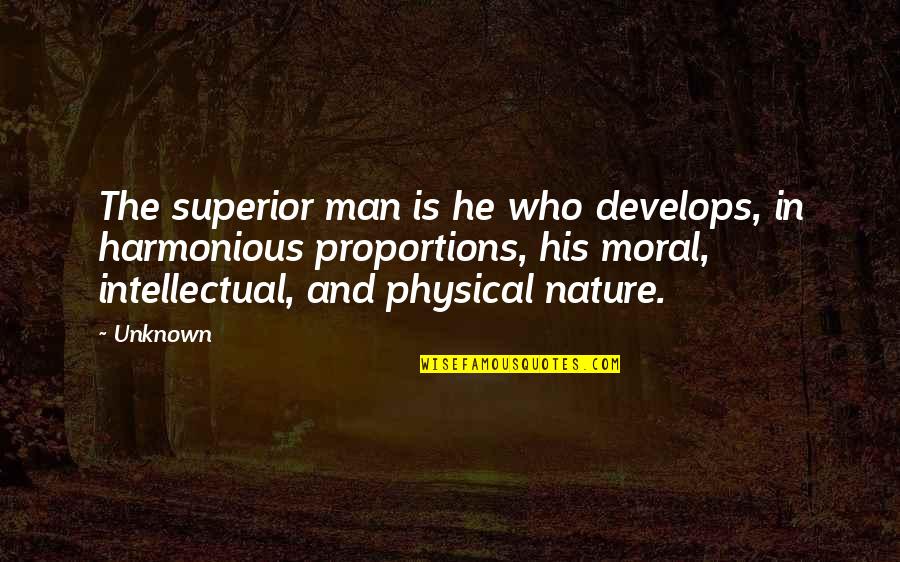 The superior man is he who develops, in harmonious proportions, his moral, intellectual, and physical nature. —
Unknown
Nature herself makes the wise man rich. —
Marcus Tullius Cicero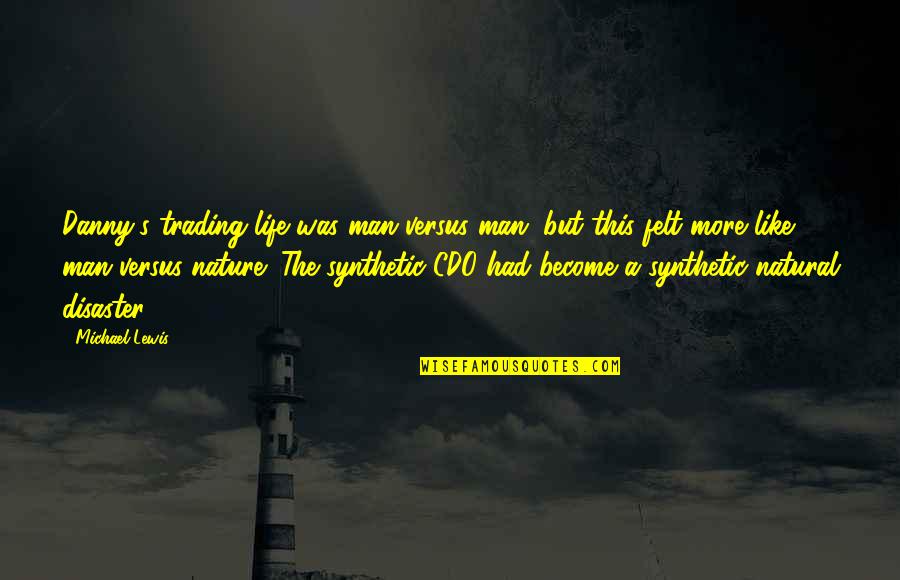 Danny's trading life was man versus man, but this felt more like
man versus nature
: The synthetic CDO had become a synthetic natural disaster. —
Michael Lewis