Luck And Talent Quotes
Collection of top 31 famous quotes about Luck And Talent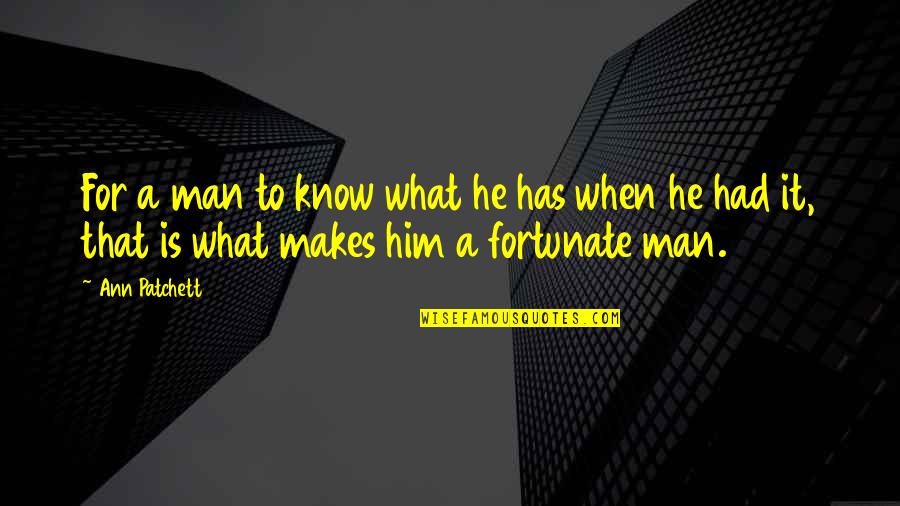 For a man to know what he has when he had it, that is what makes him a fortunate man.
—
Ann Patchett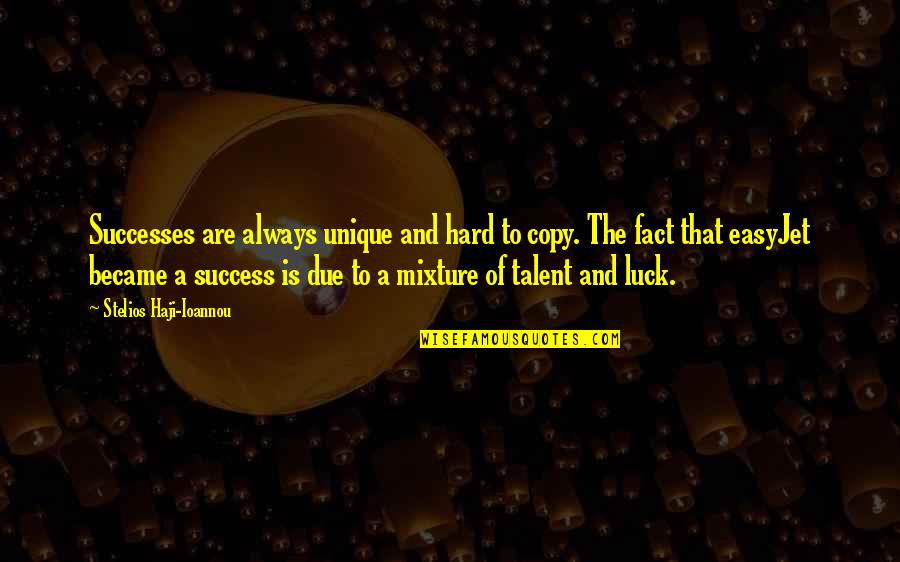 Successes are always unique and hard to copy. The fact that easyJet became a success is due to a mixture of talent and luck.
—
Stelios Haji-Ioannou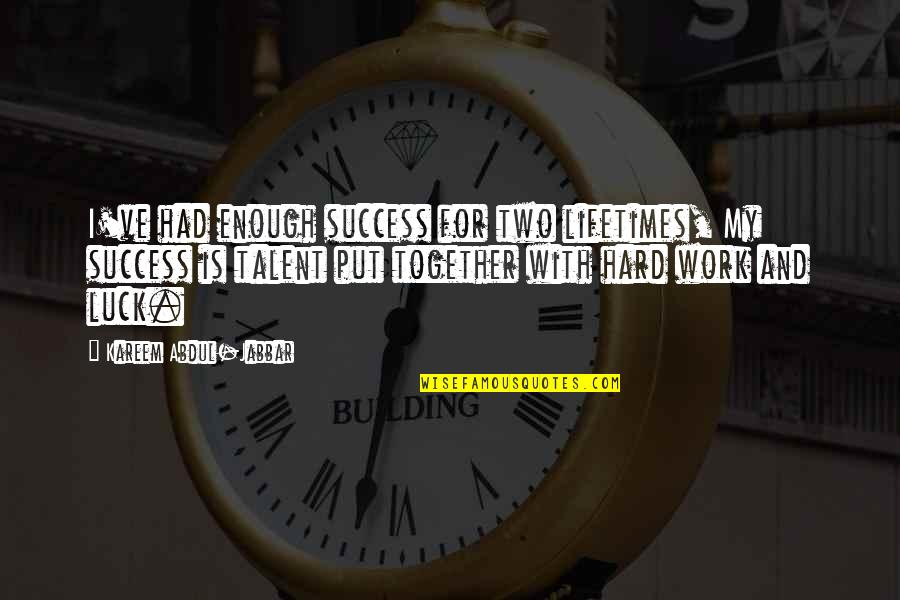 I've had enough success for two lifetimes, My success is talent put together with hard work and luck.
—
Kareem Abdul-Jabbar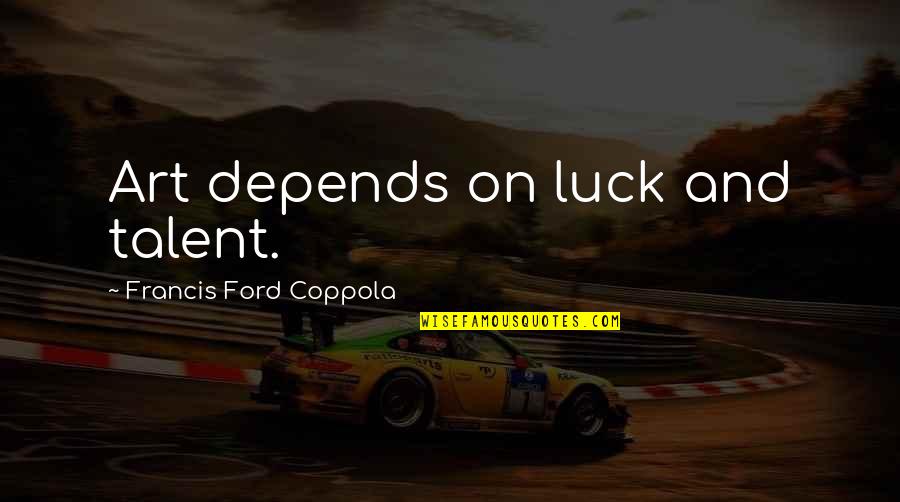 Art depends on luck and talent.
—
Francis Ford Coppola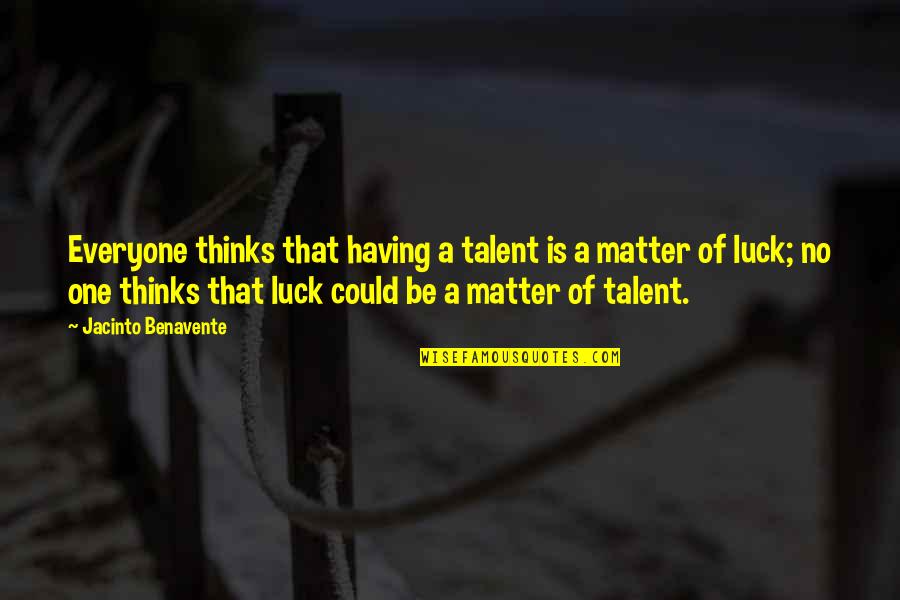 Everyone thinks that having a talent is a matter of luck; no one thinks that luck could be a matter of talent.
—
Jacinto Benavente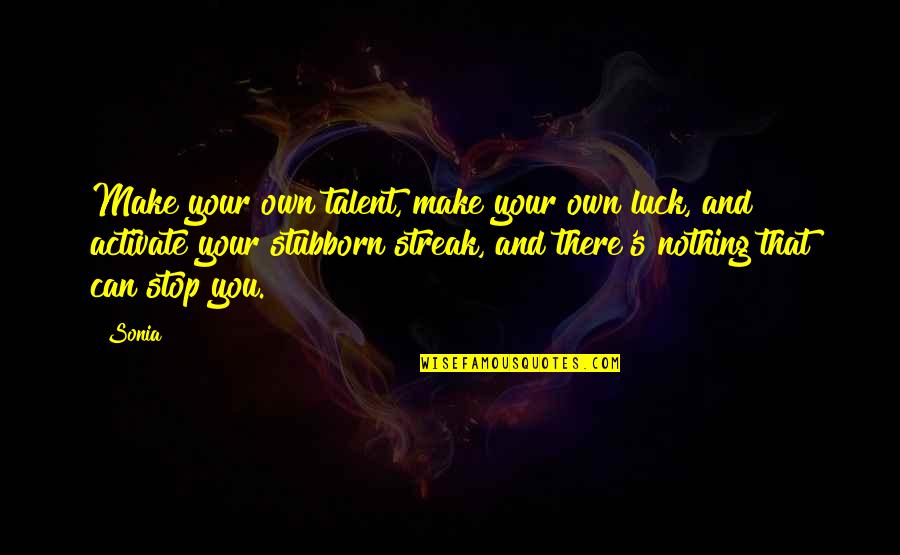 Make your own talent, make your own luck, and activate your stubborn streak, and there's nothing that can stop you.
—
Sonia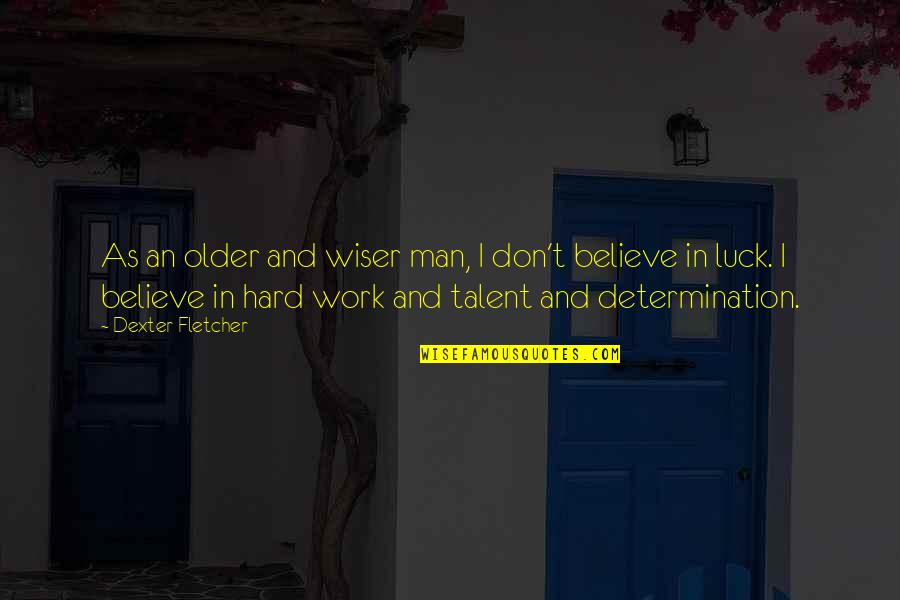 As an older and wiser man, I don't believe in luck. I believe in hard work and talent and determination.
—
Dexter Fletcher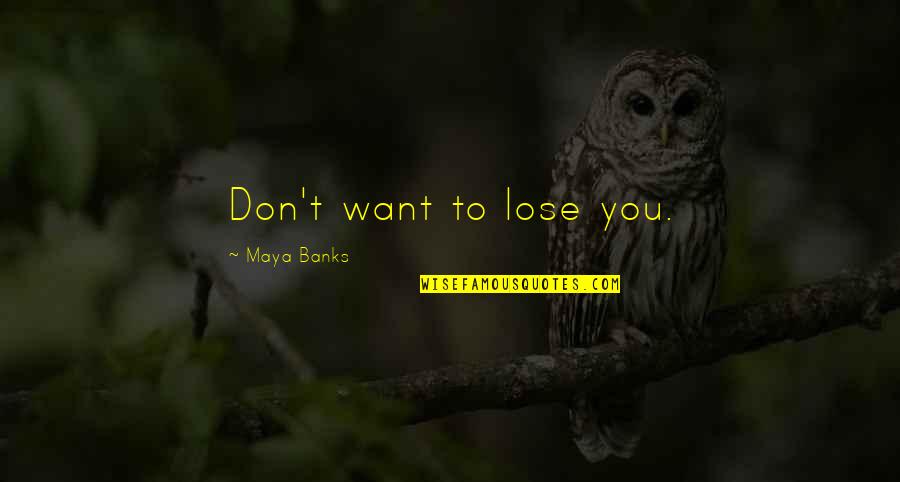 Don't want to lose you.
—
Maya Banks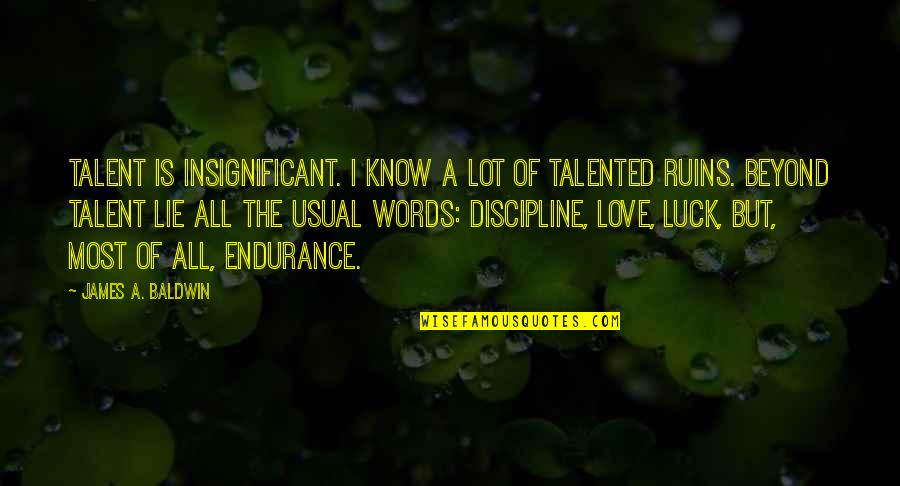 Talent is insignificant. I know a lot of talented ruins. Beyond talent lie all the usual words: discipline, love, luck, but, most of all, endurance.
—
James A. Baldwin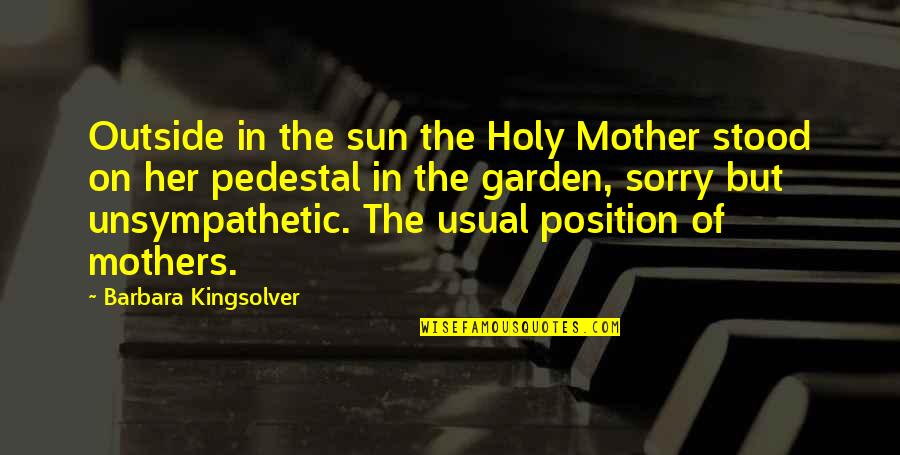 Outside in the sun the Holy Mother stood on her pedestal in the garden, sorry but unsympathetic. The usual position of mothers. —
Barbara Kingsolver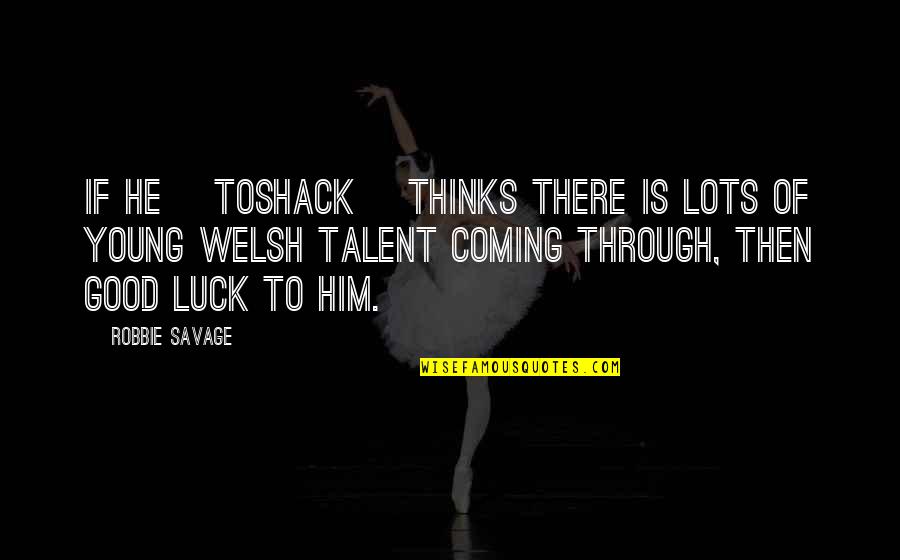 If he [Toshack] thinks there is lots of young Welsh talent coming through, then good luck to him. —
Robbie Savage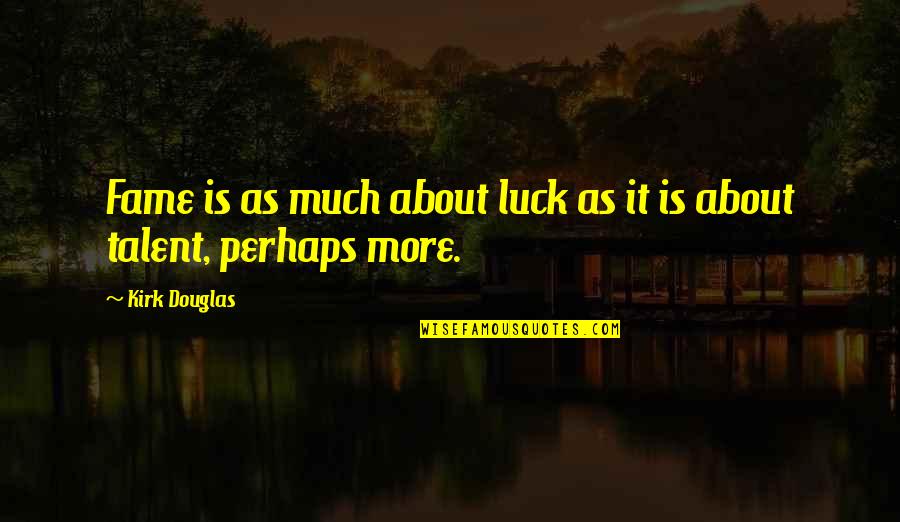 Fame is as much about luck as it is about talent, perhaps more. —
Kirk Douglas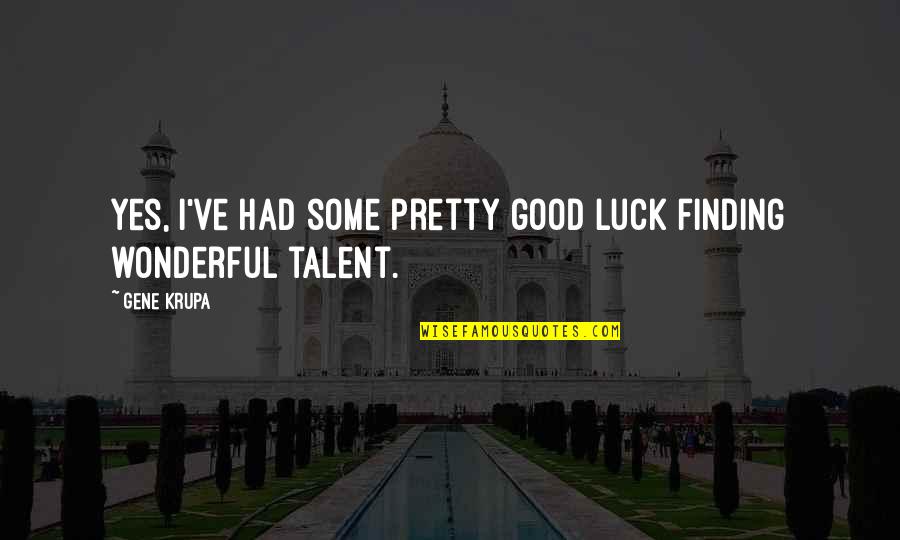 Yes, I've had some pretty good luck finding wonderful talent. —
Gene Krupa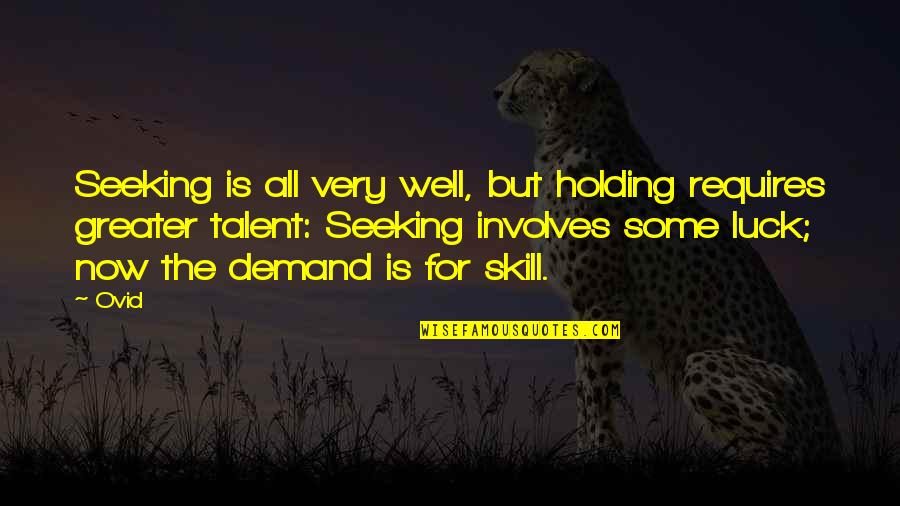 Seeking is all very well, but holding requires greater talent: Seeking involves some luck; now the demand is for skill. —
Ovid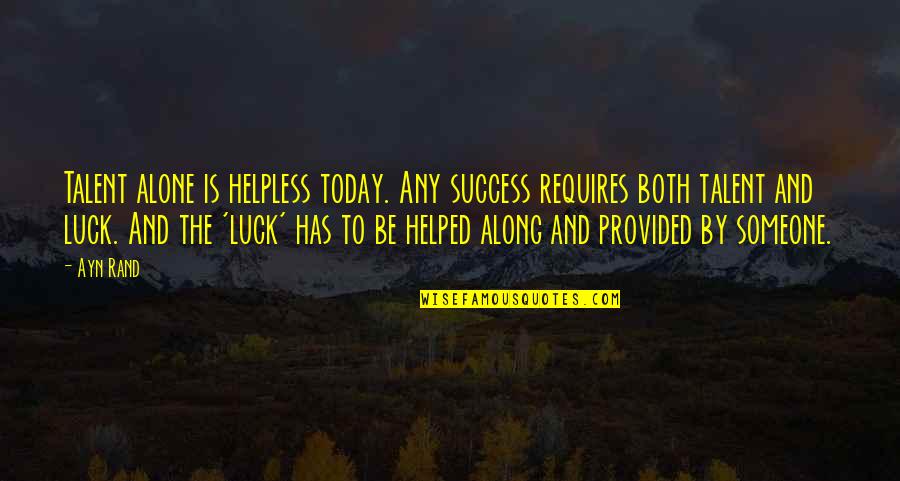 Talent alone is helpless today. Any success requires both talent and luck. And the 'luck' has to be helped along and provided by someone. —
Ayn Rand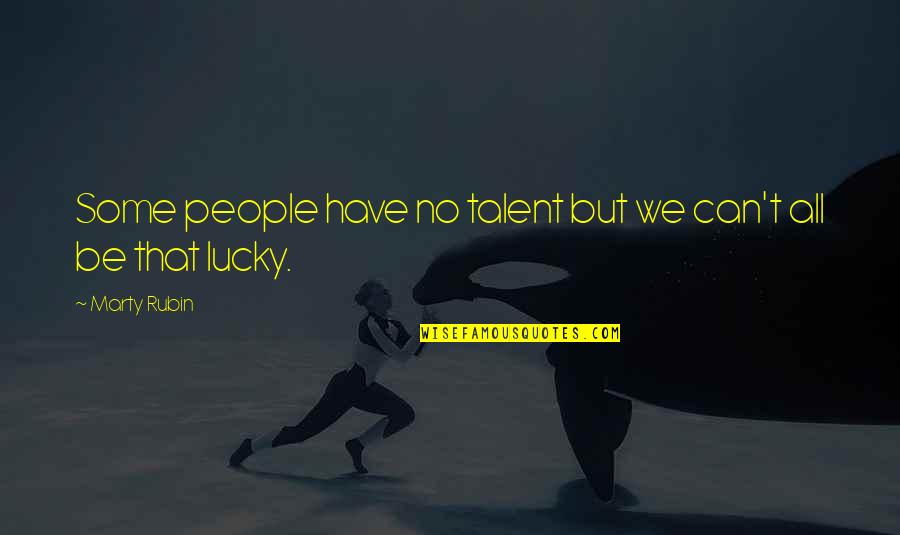 Some people have no talent but we can't all be that lucky. —
Marty Rubin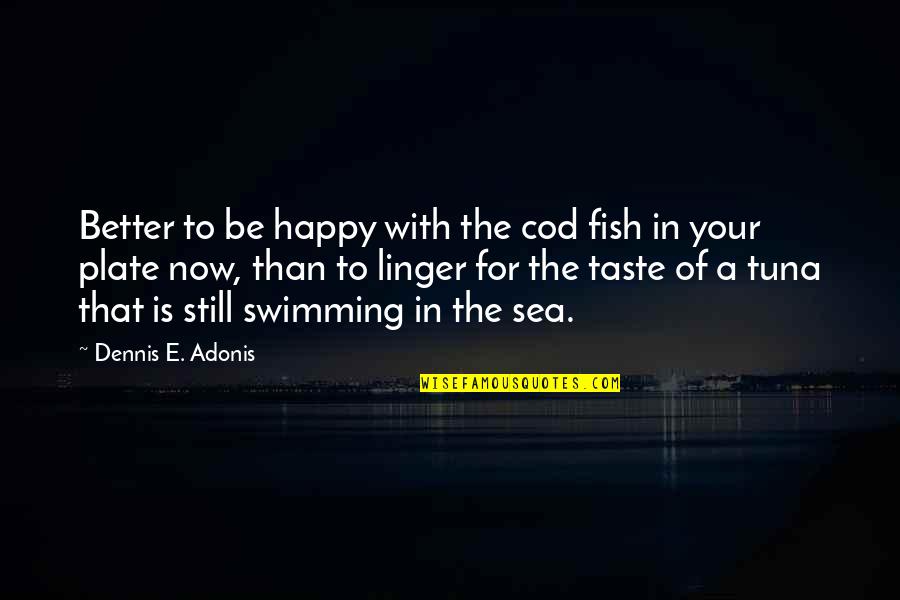 Better to be happy with the cod fish in your plate now, than to linger for the taste of a tuna that is still swimming in the sea. —
Dennis E. Adonis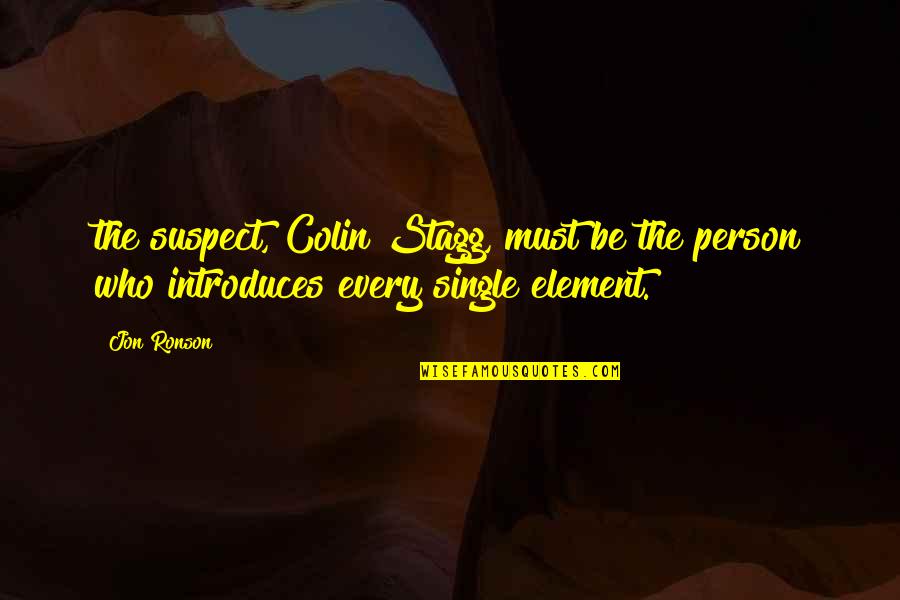 the suspect, Colin Stagg, must be the person who introduces every single element. —
Jon Ronson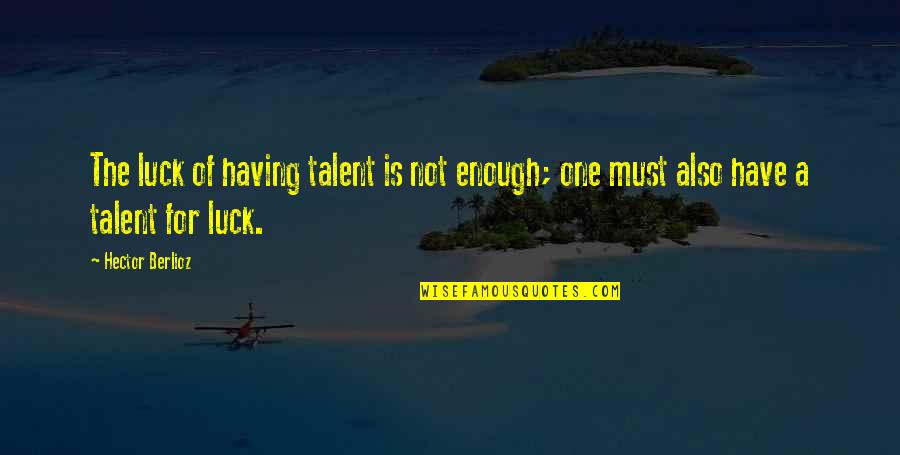 The luck of having talent is not enough; one must also have a talent for luck. —
Hector Berlioz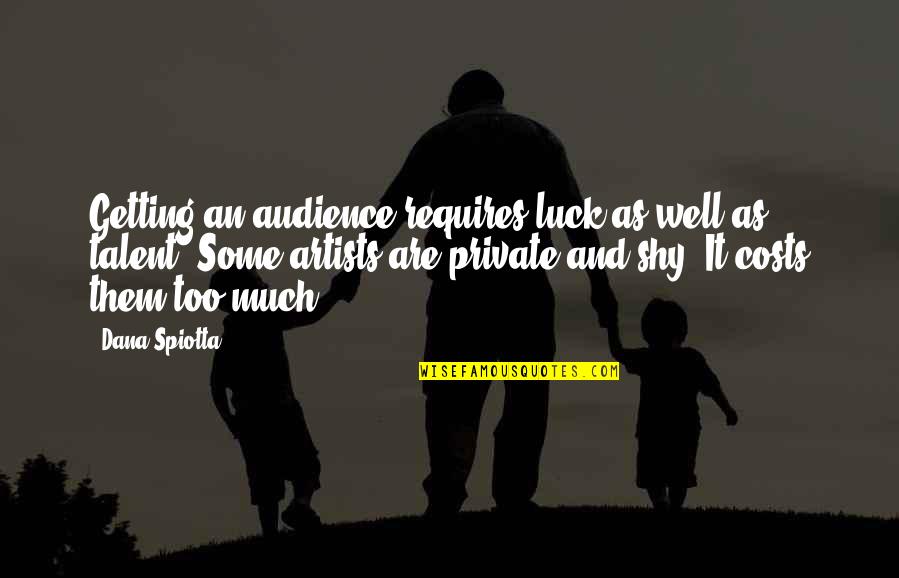 Getting an audience requires luck as well as talent. Some artists are private and shy. It costs them too much. —
Dana Spiotta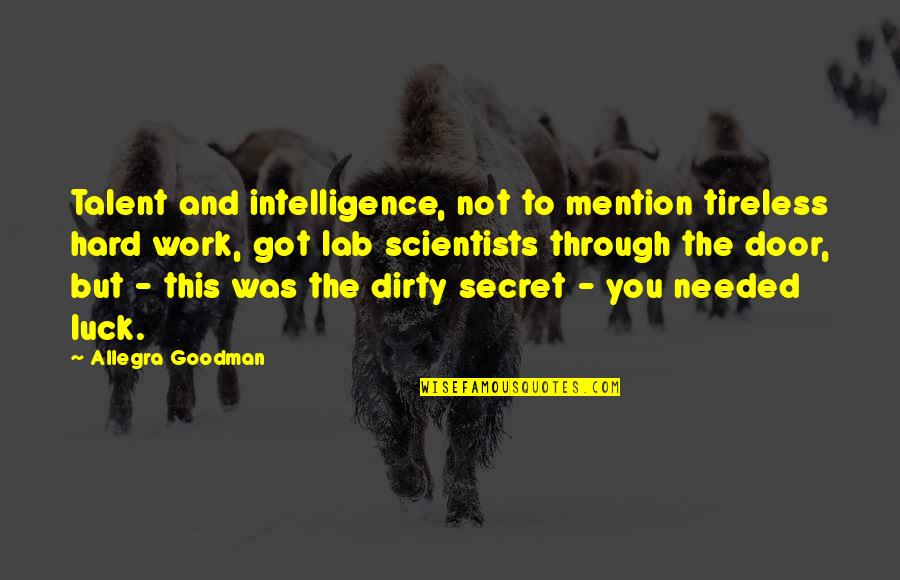 Talent and intelligence, not to mention tireless hard work, got lab scientists through the door, but - this was the dirty secret - you needed luck. —
Allegra Goodman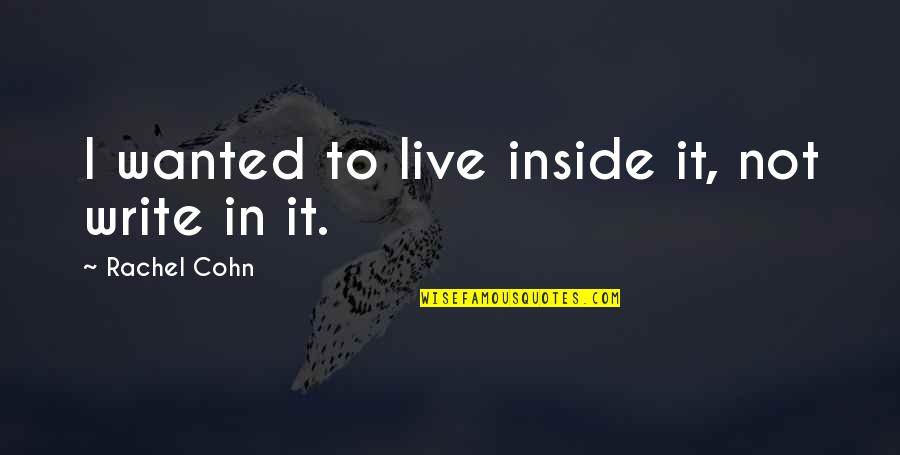 I wanted to live inside it, not write in it. —
Rachel Cohn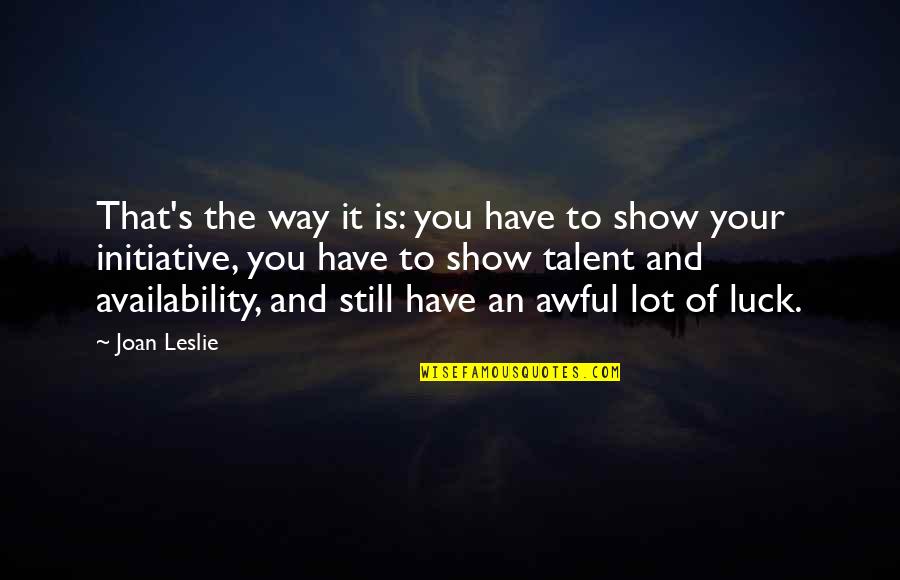 That's the way it is: you have to show your initiative, you have to show talent and availability, and still have an awful lot of luck. —
Joan Leslie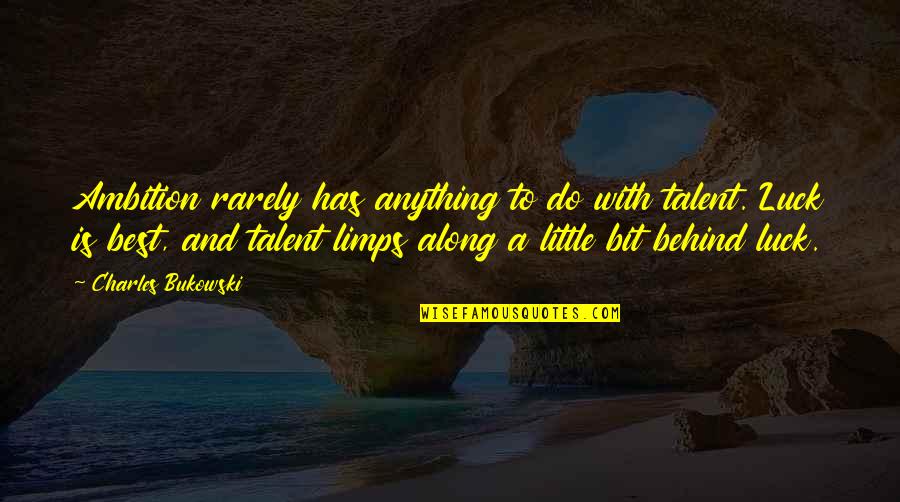 Ambition rarely has anything to do with talent. Luck is best, and talent limps along a little bit behind luck. —
Charles Bukowski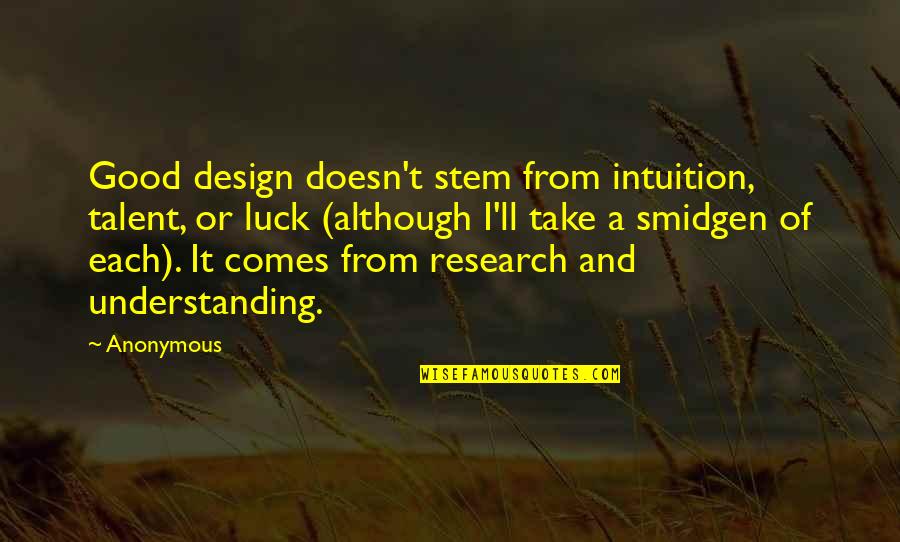 Good design doesn't stem from intuition, talent, or luck (although I'll take a smidgen of each). It comes from research and understanding. —
Anonymous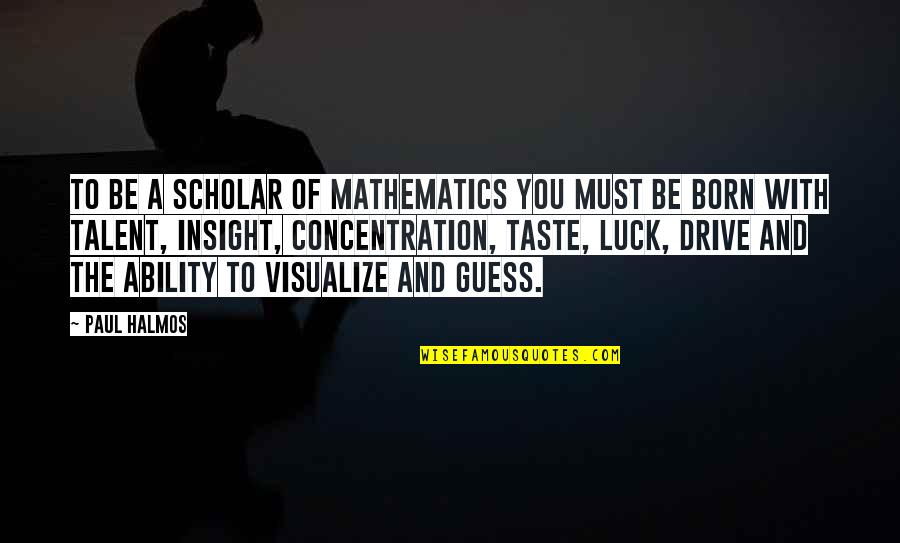 To be a scholar of mathematics you must be born with talent, insight, concentration, taste, luck, drive and the ability to visualize and guess. —
Paul Halmos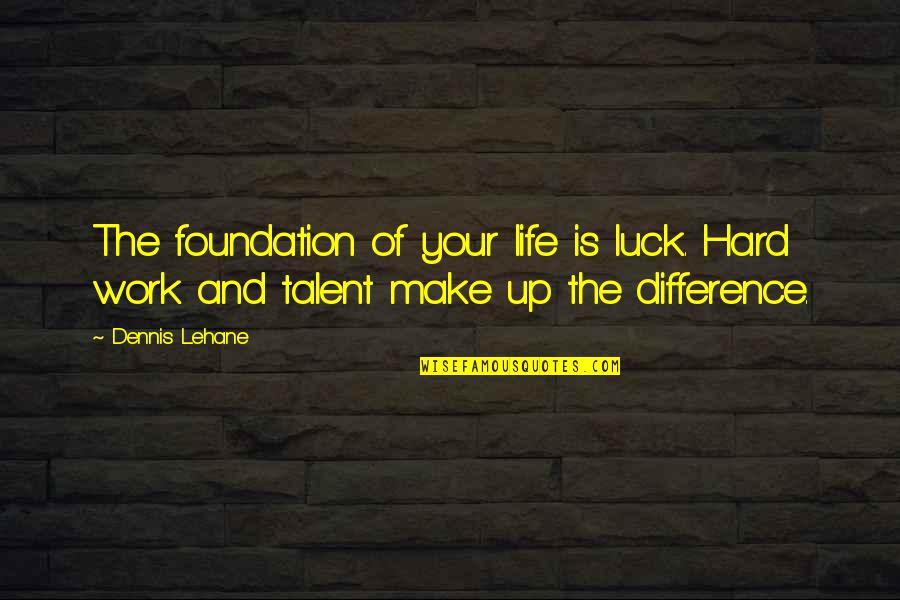 The foundation of your life is luck. Hard work and talent make up the difference. —
Dennis Lehane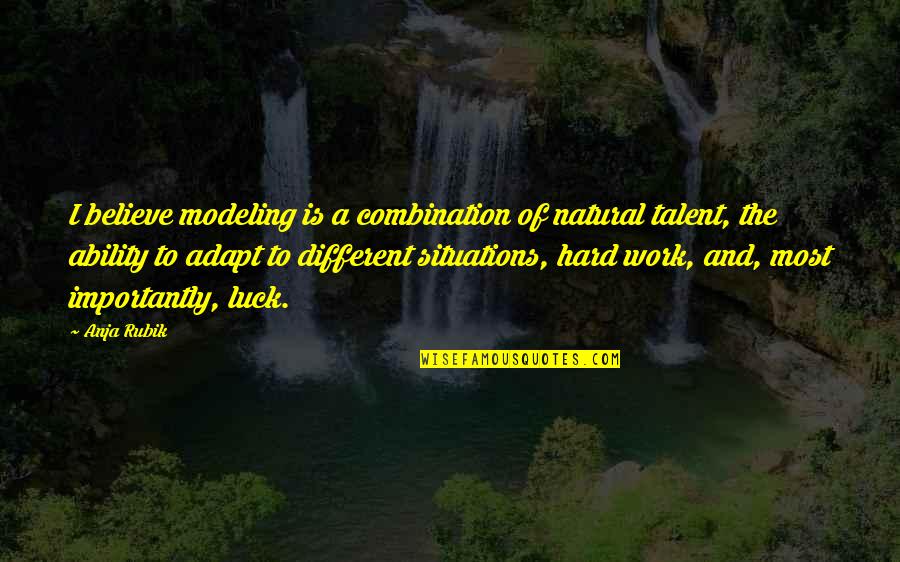 I believe modeling is a combination of natural talent, the ability to adapt to different situations, hard work, and, most importantly, luck. —
Anja Rubik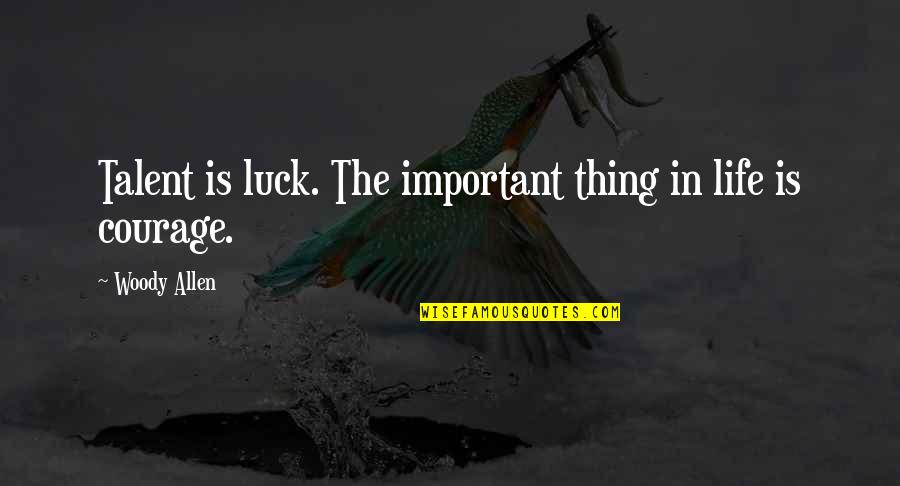 Talent is luck. The important thing in life is courage. —
Woody Allen
I have been blessed with luck, talent and opportunities, now it is my duty to add the hardworking element. —
M.F. Moonzajer
I think in every industry you need to have a lot of talent; you need to have a lot of drive, but you need a little bit of luck. —
Jamie Lawson