Love With Sad Quotes
Collection of top 53 famous quotes about Love With Sad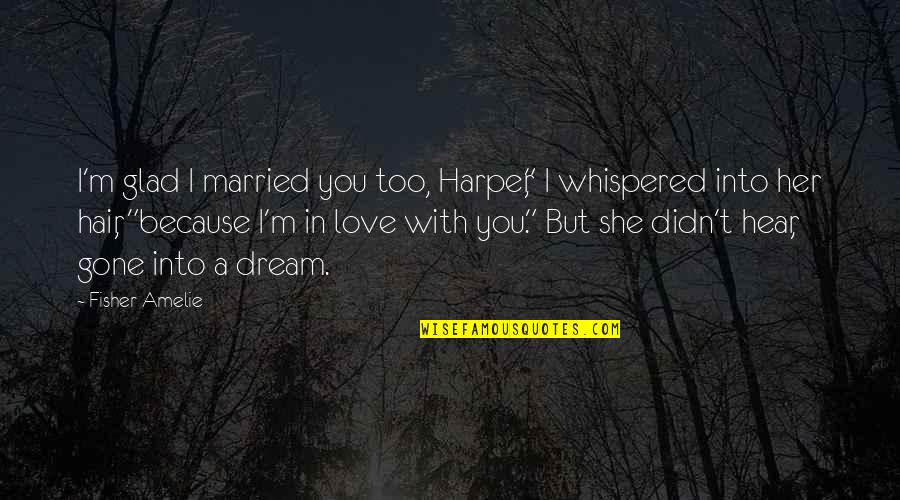 I'm glad I married you too, Harper," I whispered into her hair, "because I'm in love with you." But she didn't hear, gone into a dream.
—
Fisher Amelie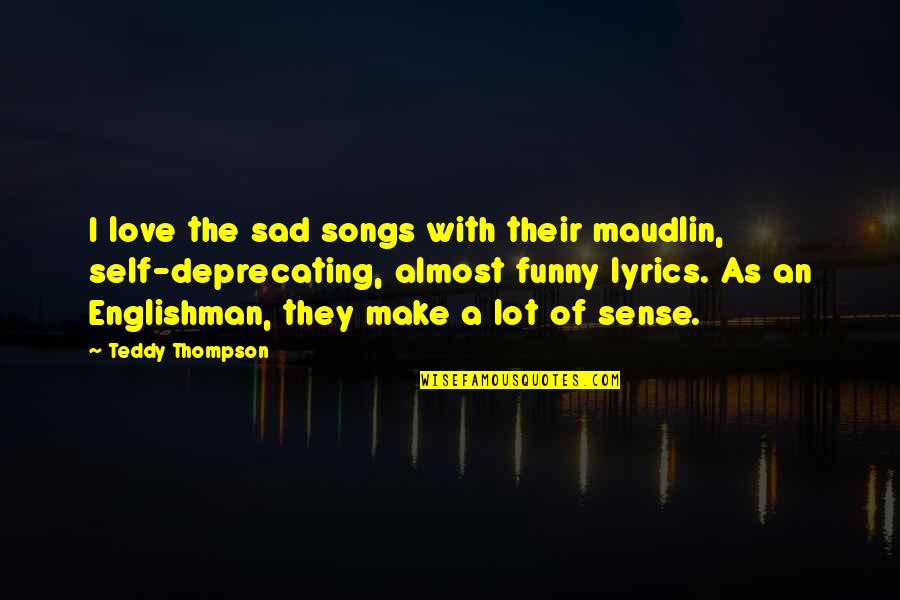 I love the sad songs with their maudlin, self-deprecating, almost funny lyrics. As an Englishman, they make a lot of sense.
—
Teddy Thompson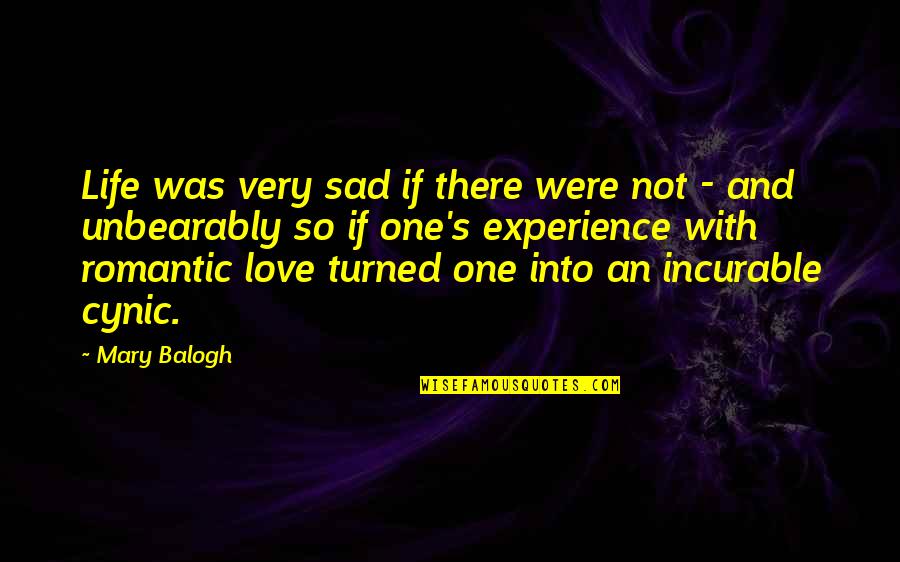 Life was very sad if there were not - and unbearably so if one's experience with romantic love turned one into an incurable cynic.
—
Mary Balogh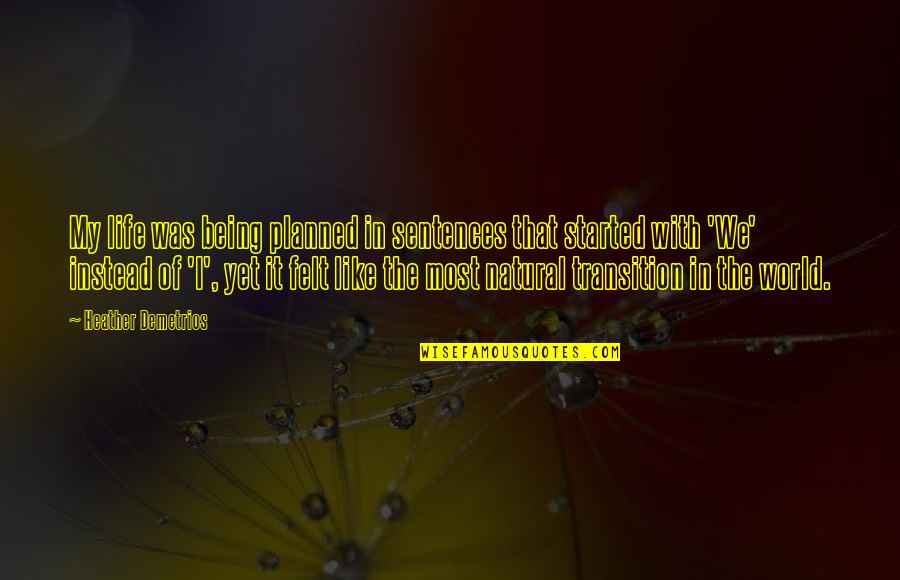 My life was being planned in sentences that started with 'We' instead of 'I', yet it felt like the most natural transition in the world.
—
Heather Demetrios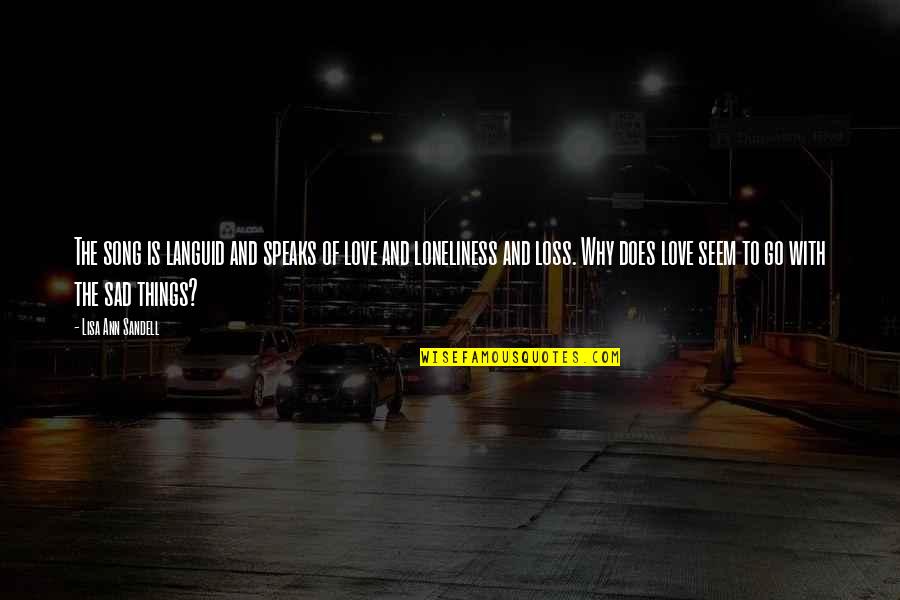 The song is languid and speaks of love and loneliness and loss. Why does love seem to go with the sad things?
—
Lisa Ann Sandell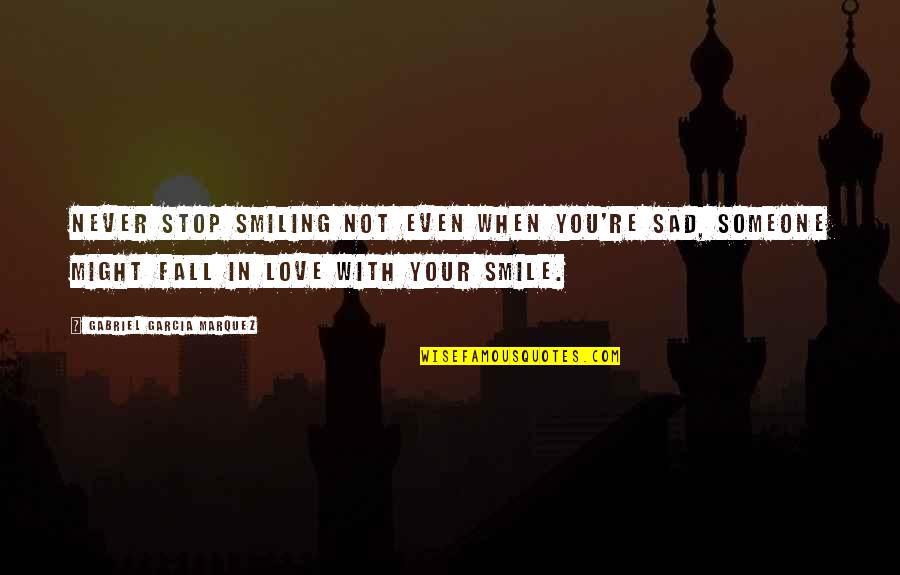 Never stop smiling not even when you're sad, someone might fall in love with your smile.
—
Gabriel Garcia Marquez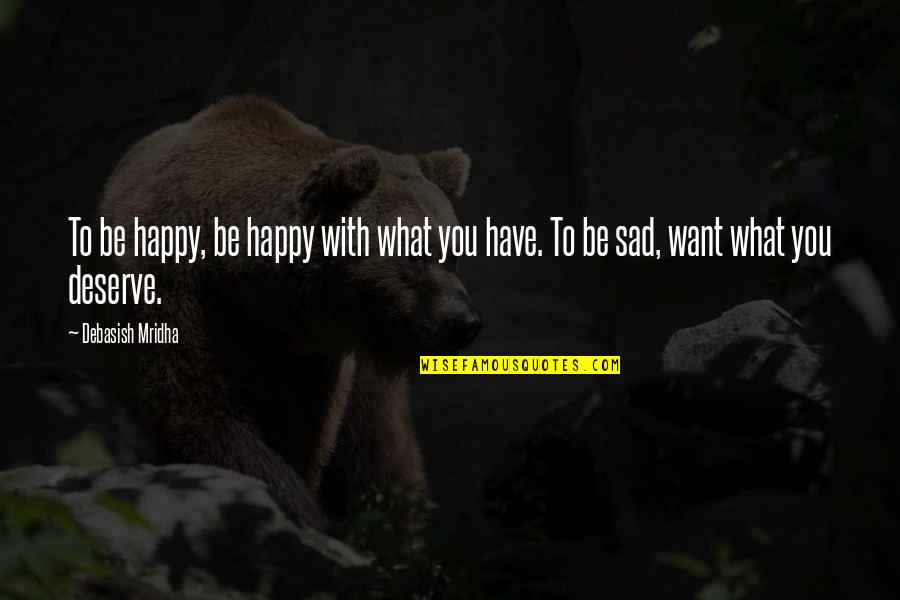 To be happy, be happy with what you have. To be sad, want what you deserve. —
Debasish Mridha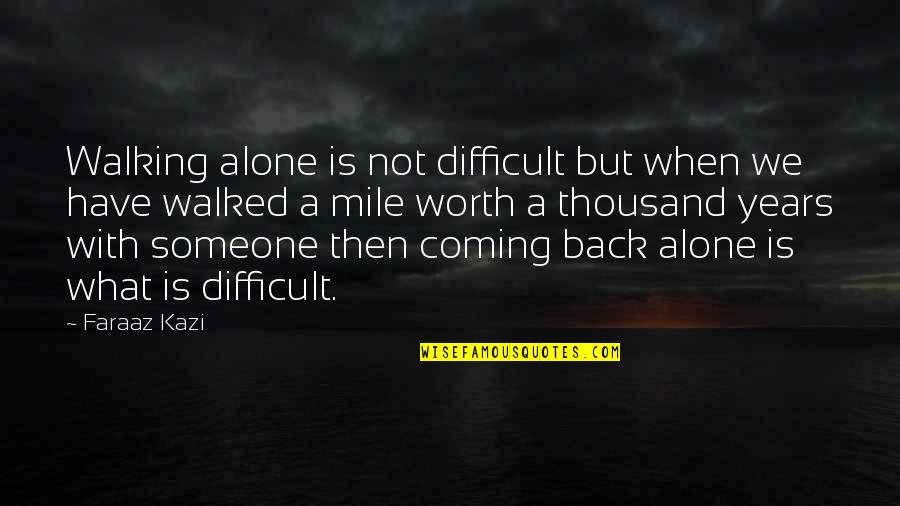 Walking alone is not difficult but when we have walked a mile worth a thousand years with someone then coming back alone is what is difficult. —
Faraaz Kazi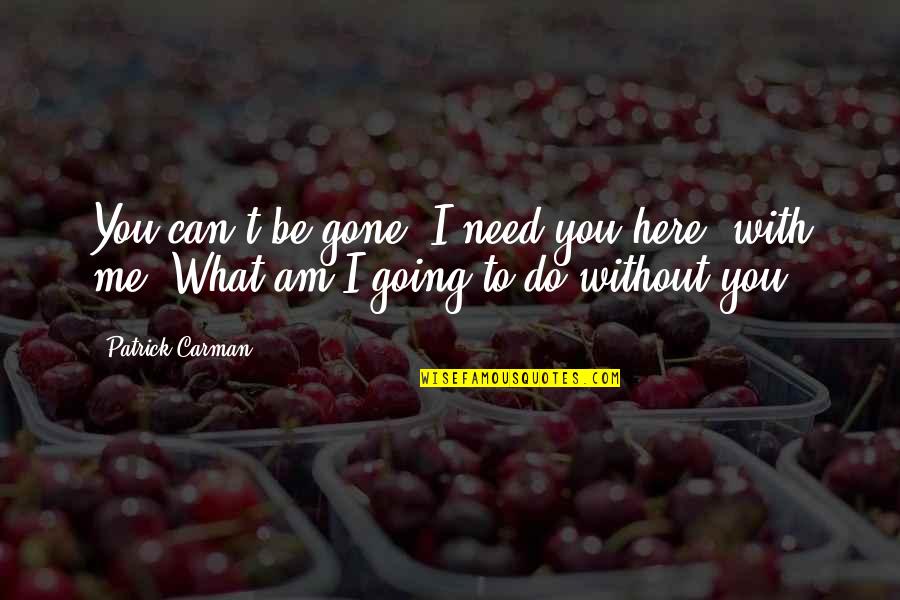 You can't be gone. I need you here, with me. What am I going to do without you? —
Patrick Carman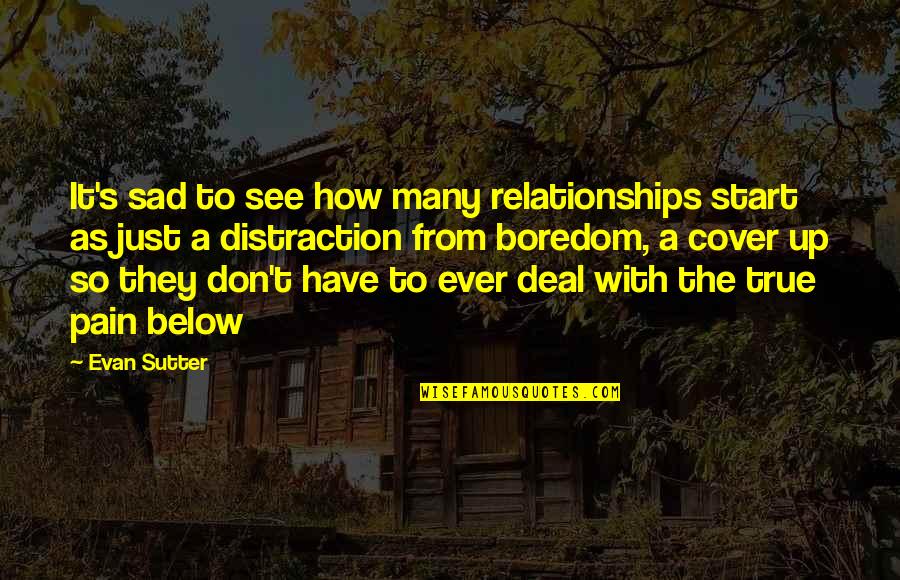 It's sad to see how many relationships start as just a distraction from boredom, a cover up so they don't have to ever deal with the true pain below —
Evan Sutter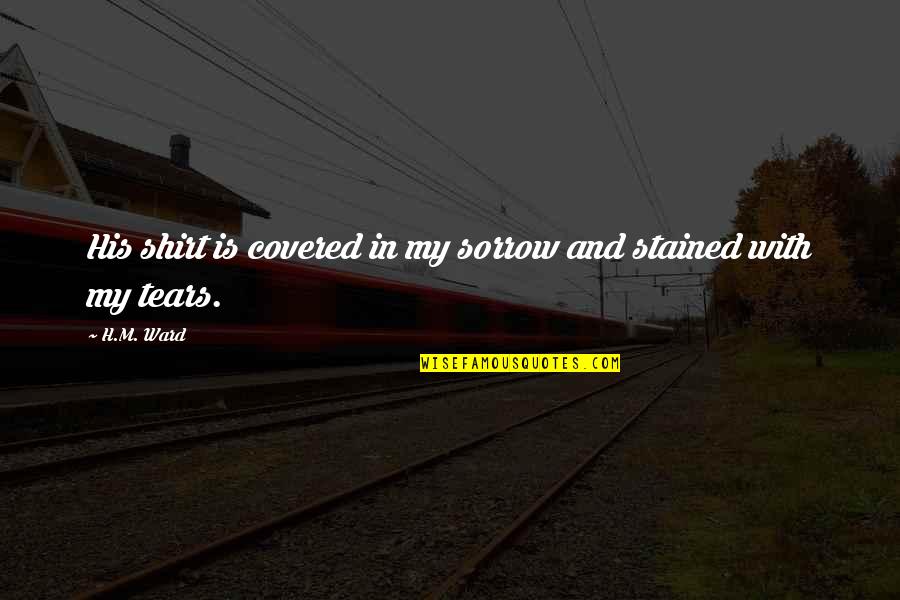 His shirt is covered in my sorrow and stained with my tears. —
H.M. Ward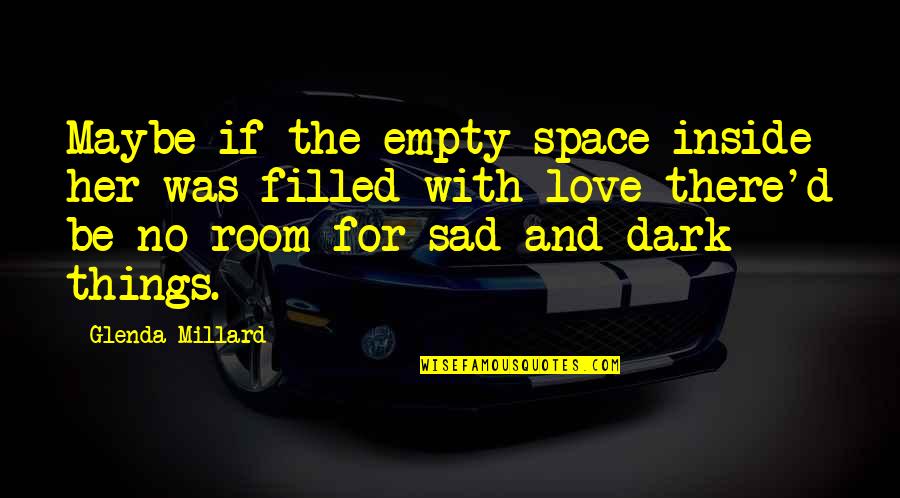 Maybe if the empty space inside her was filled with love there'd be no room for sad and dark things. —
Glenda Millard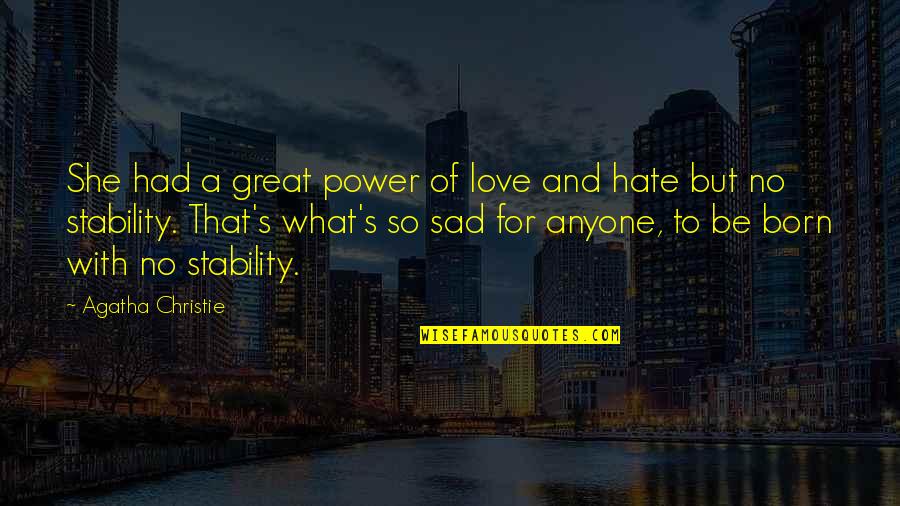 She had a great power of love and hate but no stability. That's what's so sad for anyone, to be born with no stability. —
Agatha Christie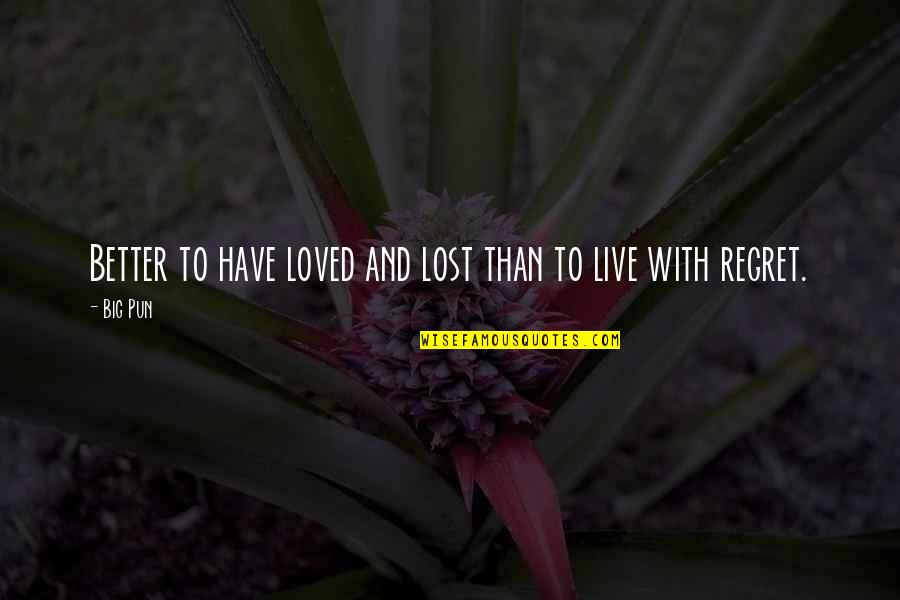 Better to have loved and lost than to live with regret. —
Big Pun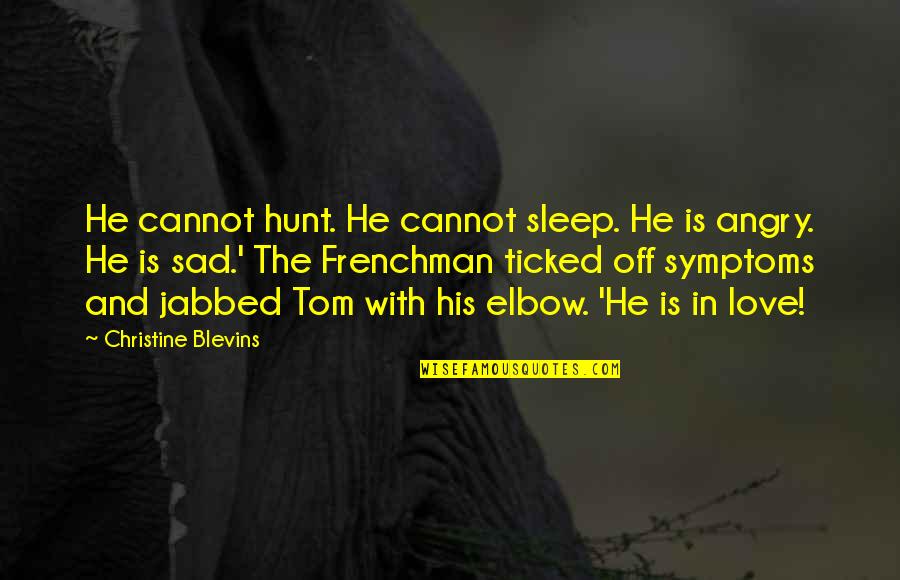 He cannot hunt. He cannot sleep. He is angry. He is sad.' The Frenchman ticked off symptoms and jabbed Tom with his elbow. 'He is in love! —
Christine Blevins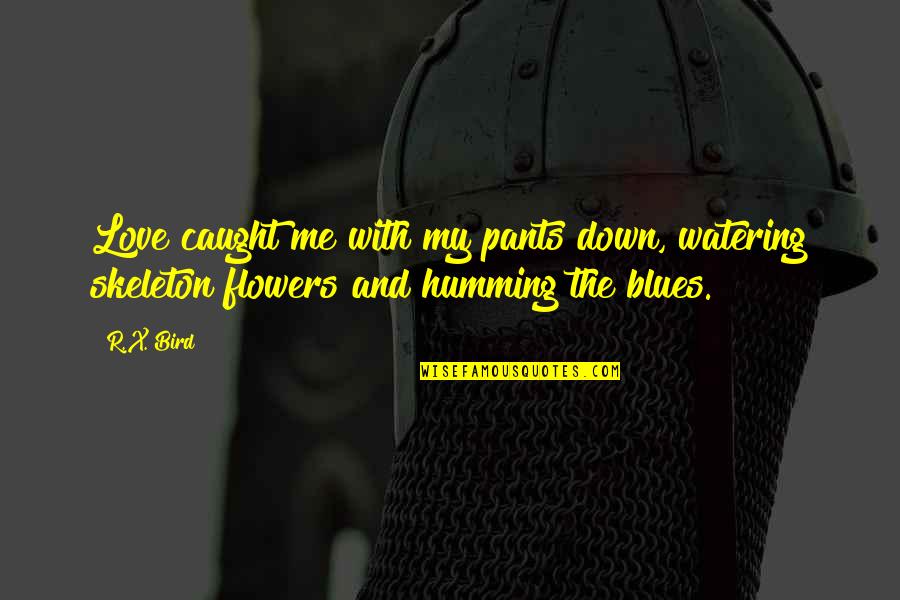 Love caught me with my pants down, watering skeleton flowers and humming the blues. —
R.X. Bird
Since I can't be with you right now I will have to be content just dreaming about when we will be together again. —
Susan Polis Schutz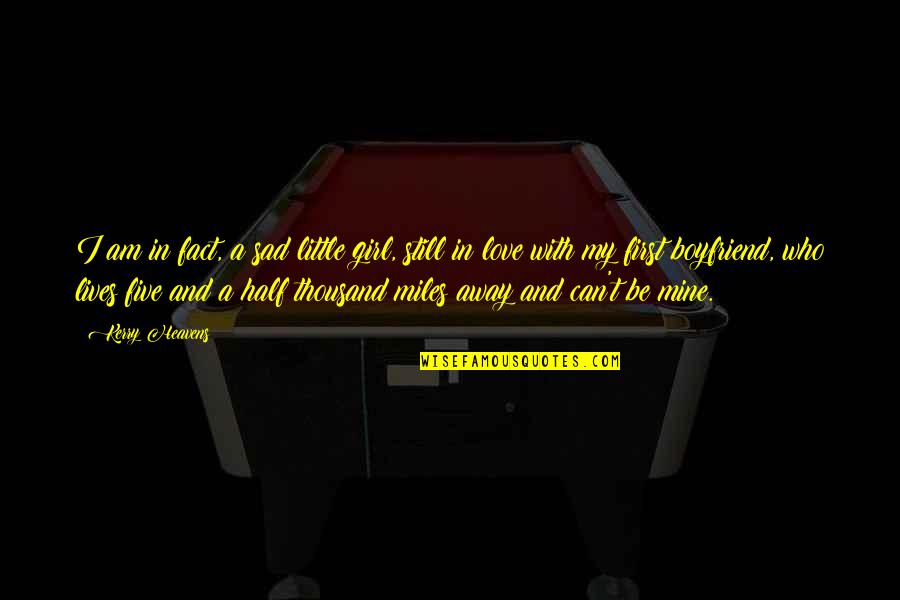 I am in fact, a sad little girl, still in love with my first boyfriend, who lives five and a half thousand miles away and can't be mine. —
Kerry Heavens
Another lover hits the universe. The circle is broken. But with death comes rebirth. And like all lovers and sad people, I am a poet. —
Allen Ginsberg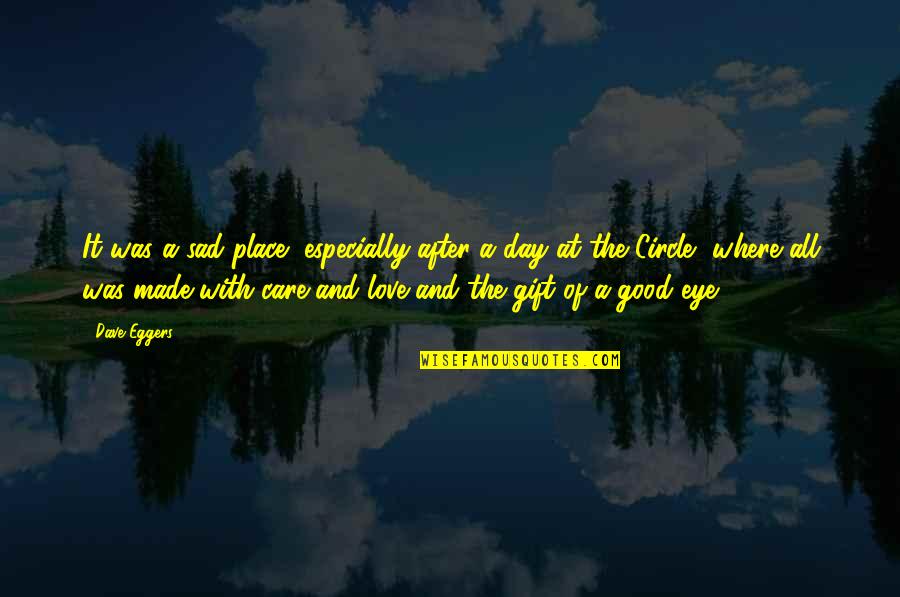 It was a sad place, especially after a day at the Circle, where all was made with care and love and the gift of a good eye. —
Dave Eggers
I decided I would fill the emptiness in me with God and with paint. —
Kimberly Novosel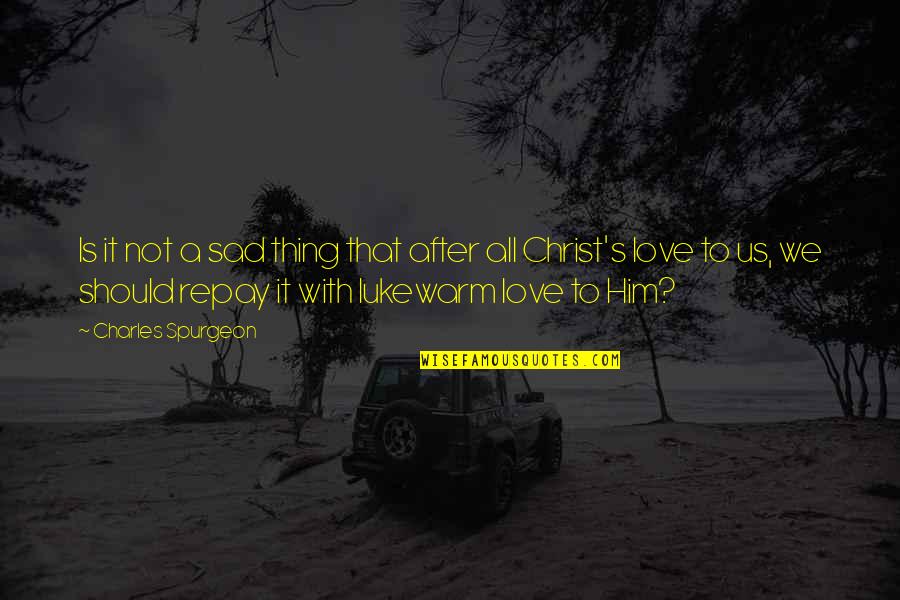 Is it not a sad thing that after all Christ's love to us, we should repay it with lukewarm love to Him? —
Charles Spurgeon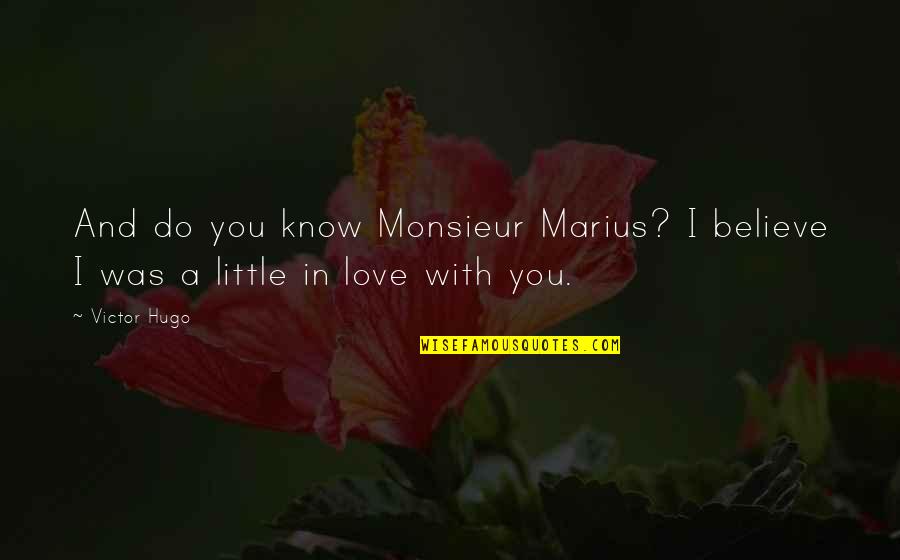 And do you know Monsieur Marius? I believe I was a little in love with you. —
Victor Hugo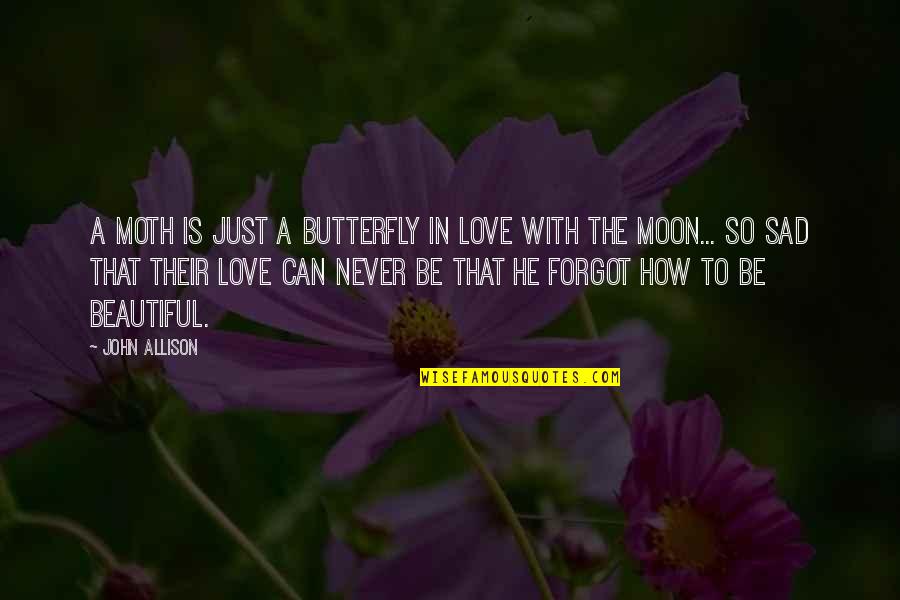 A moth is just a butterfly in love with the moon... So sad that their love can never be that he forgot how to be BEAUTIFUL. —
John Allison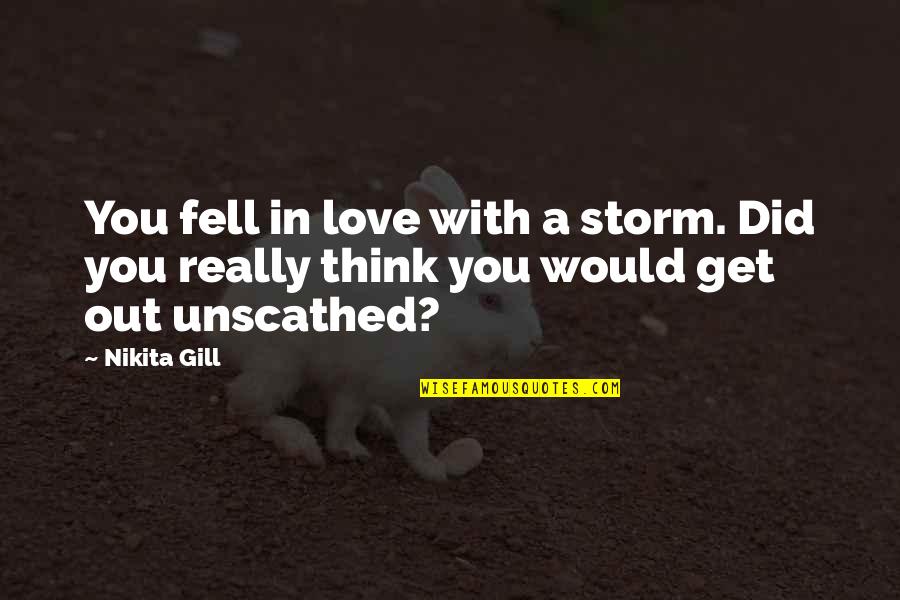 You fell in love with a storm. Did you really think you would get out unscathed? —
Nikita Gill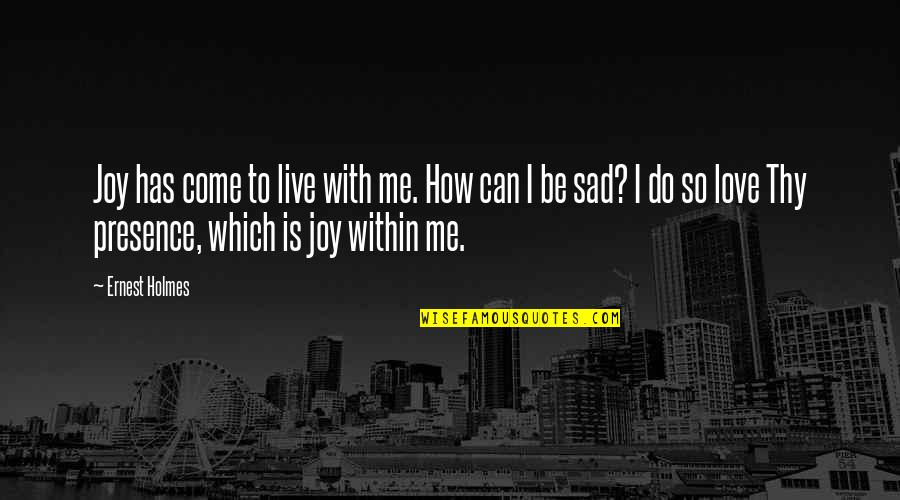 Joy has come to live with me. How can I be sad? I do so love Thy presence, which is joy within me. —
Ernest Holmes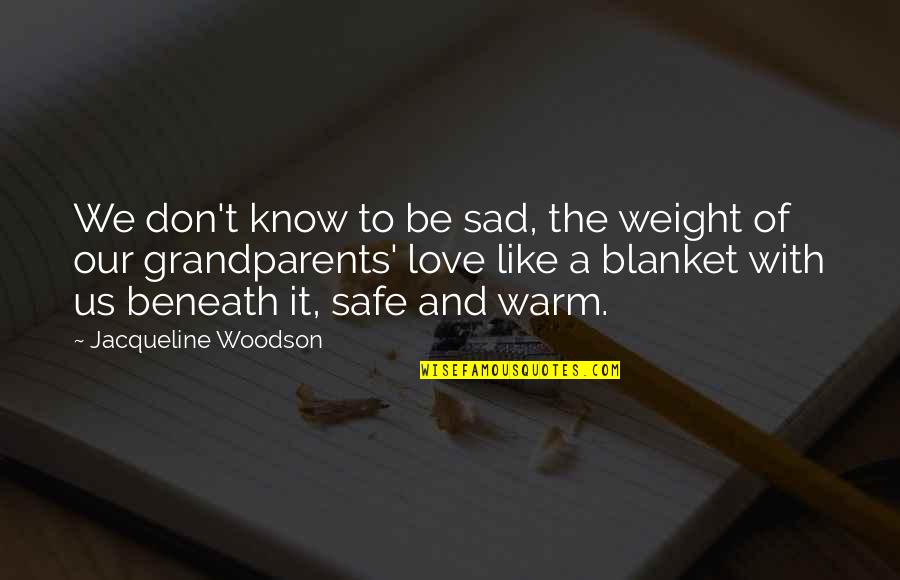 We don't know to be sad, the weight of our grandparents' love like a blanket with us beneath it, safe and warm. —
Jacqueline Woodson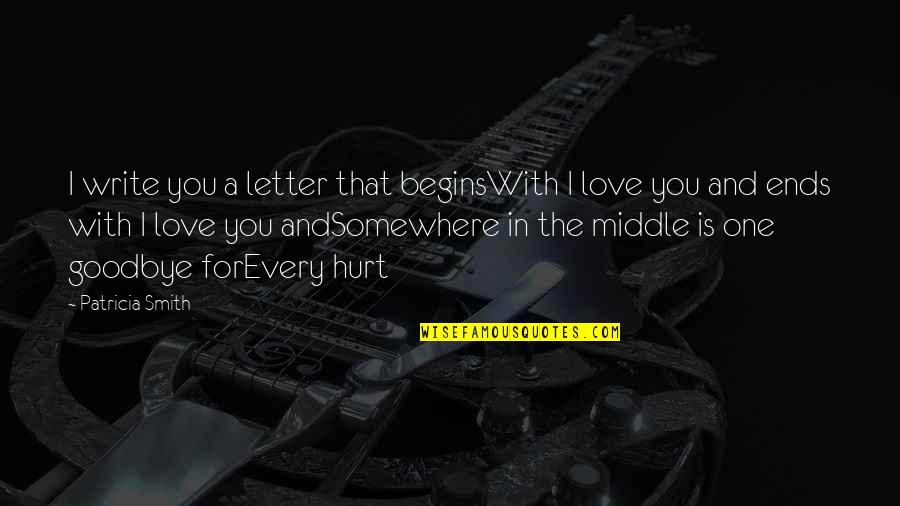 I write you a letter that begins
With I love you and ends with I love you and
Somewhere in the middle is one goodbye for
Every hurt —
Patricia Smith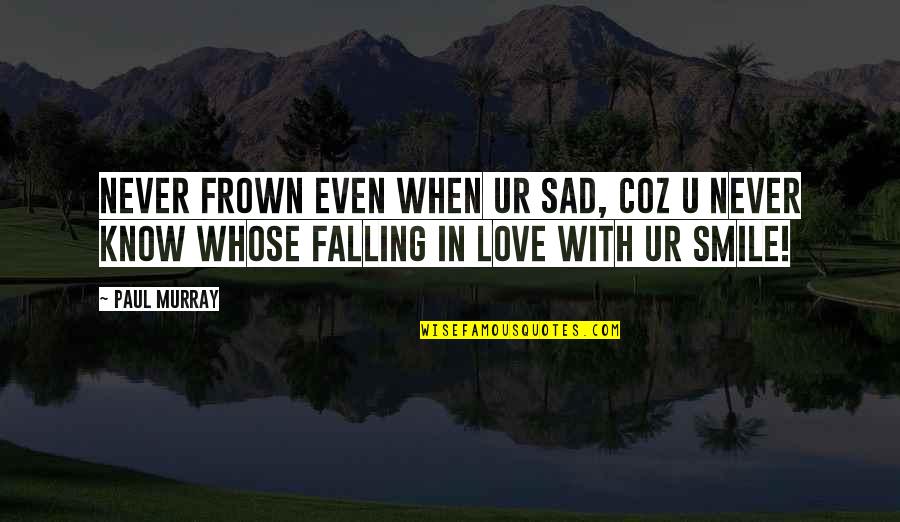 Never frown even when ur sad, coz u never know whose falling in love with ur smile! —
Paul Murray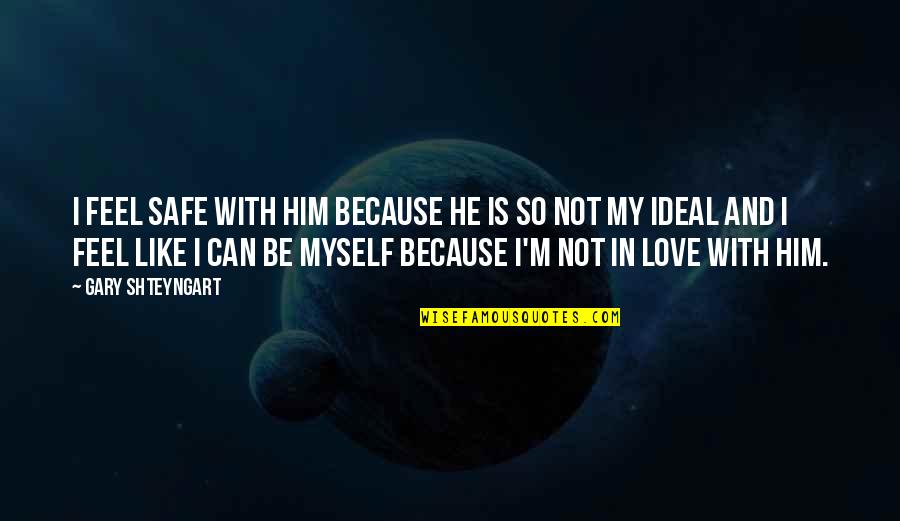 I feel safe with him because he is so not my ideal and I feel like I can be myself because I'm not in love with him. —
Gary Shteyngart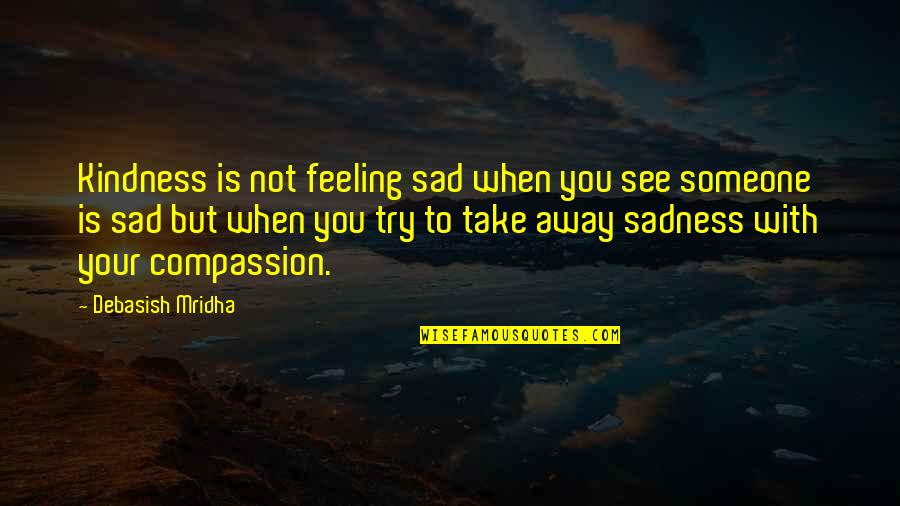 Kindness is not feeling sad when you see someone is sad but when you try to take away sadness with your compassion. —
Debasish Mridha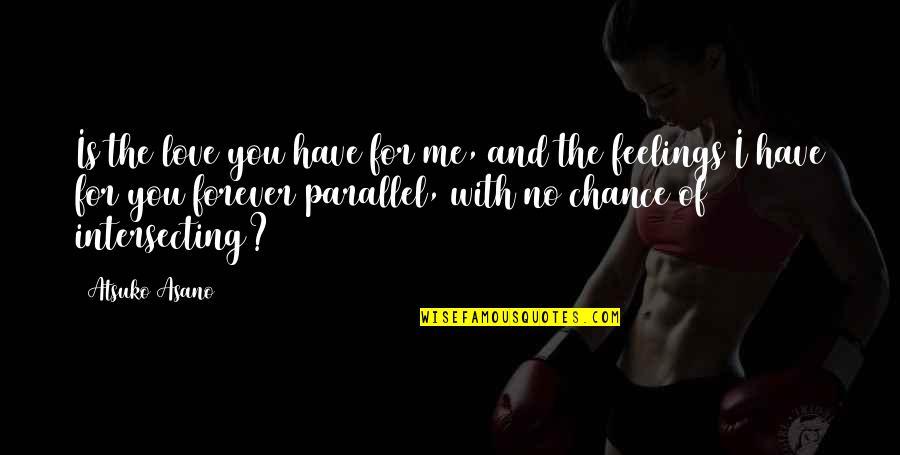 Is the love you have for me, and the feelings I have for you forever parallel, with no chance of intersecting? —
Atsuko Asano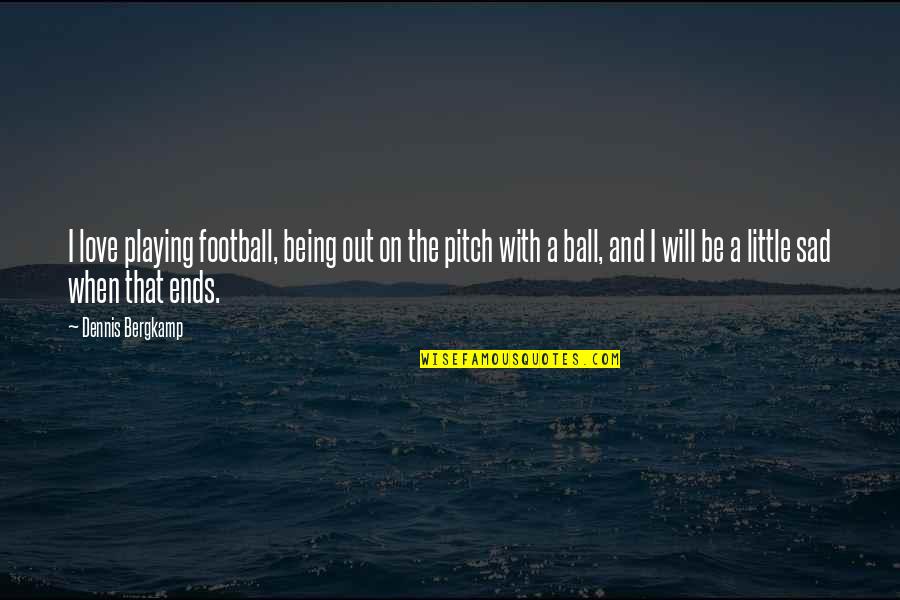 I love playing football, being out on the pitch with a ball, and I will be a little sad when that ends. —
Dennis Bergkamp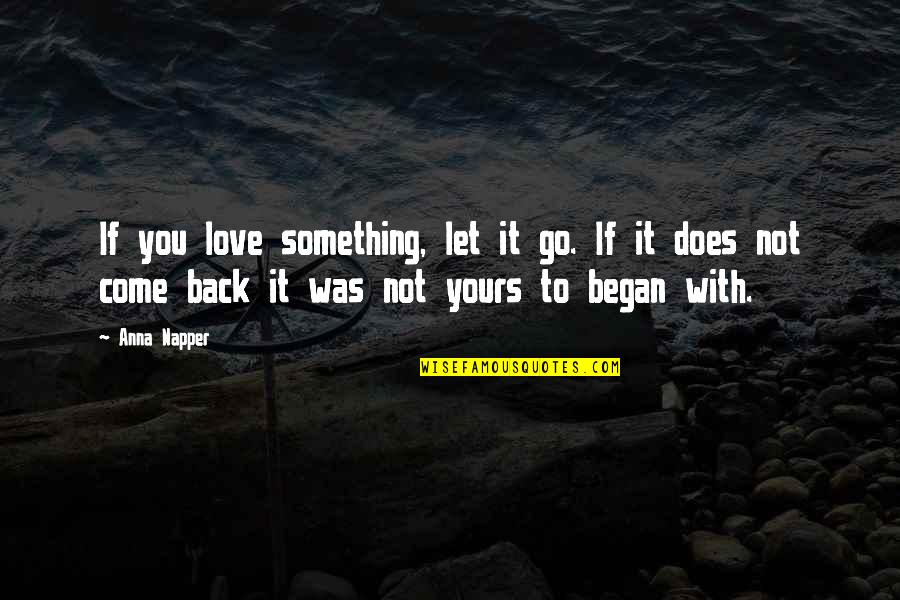 If you love something, let it go. If it does not come back it was not yours to began with. —
Anna Napper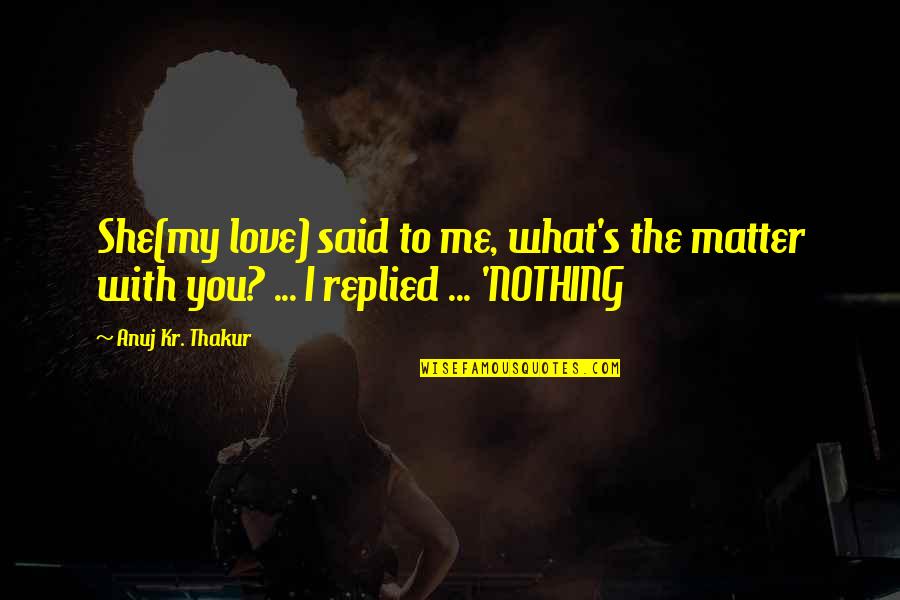 She(my love) said to me, what's the matter with you? ... I replied ... 'NOTHING —
Anuj Kr. Thakur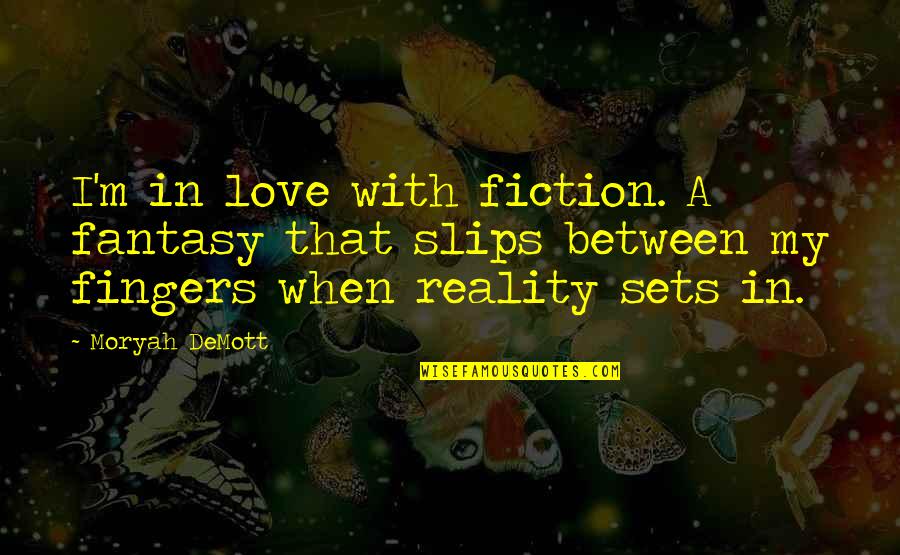 I'm in love with fiction. A fantasy that slips between my fingers when reality sets in. —
Moryah DeMott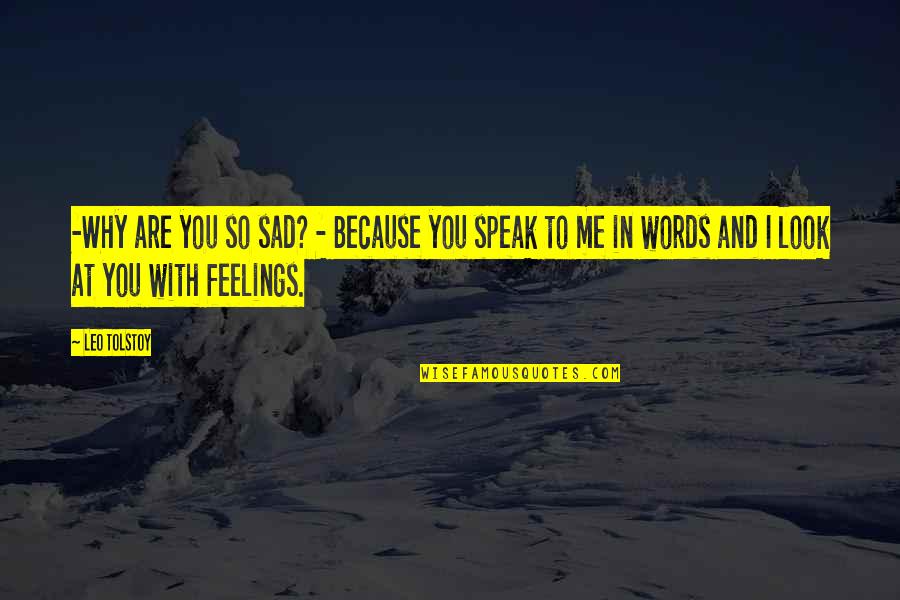 -Why are you so sad?
- Because you speak to me in words and I look at you with feelings. —
Leo Tolstoy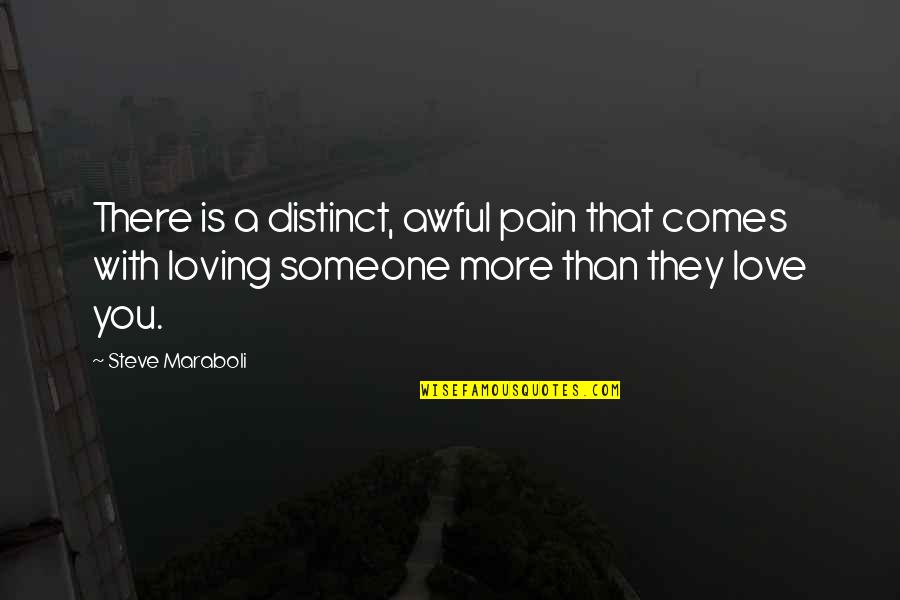 There is a distinct, awful pain that comes with loving someone more than they love you. —
Steve Maraboli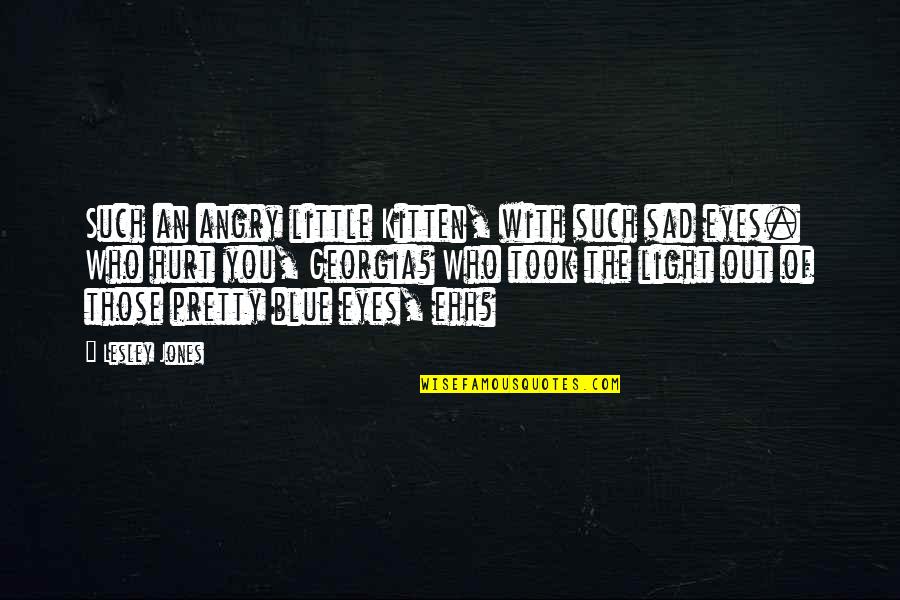 Such an angry little Kitten, with such sad eyes. Who hurt you, Georgia? Who took the light out of those pretty blue eyes, ehh? —
Lesley Jones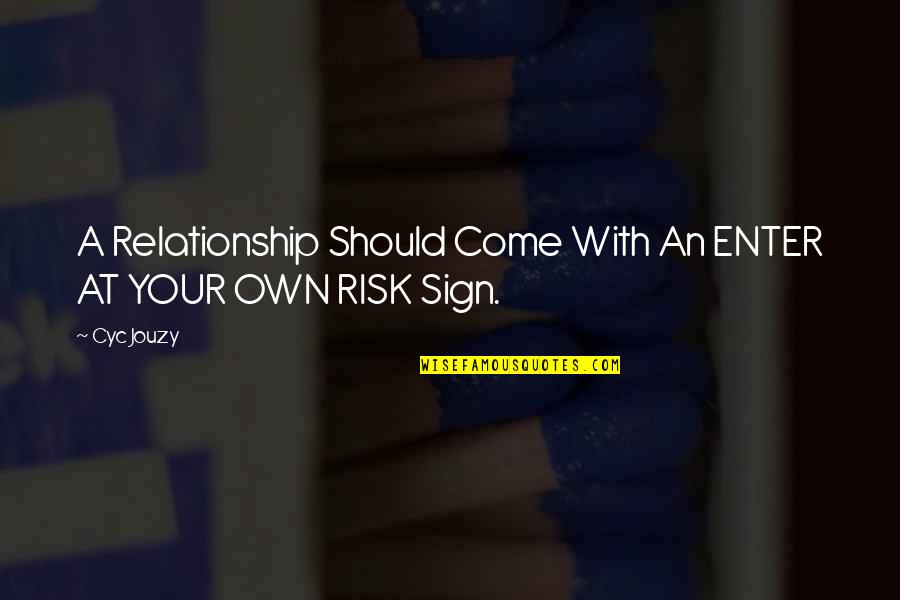 A Relationship Should Come With An ENTER AT YOUR OWN RISK Sign. —
Cyc Jouzy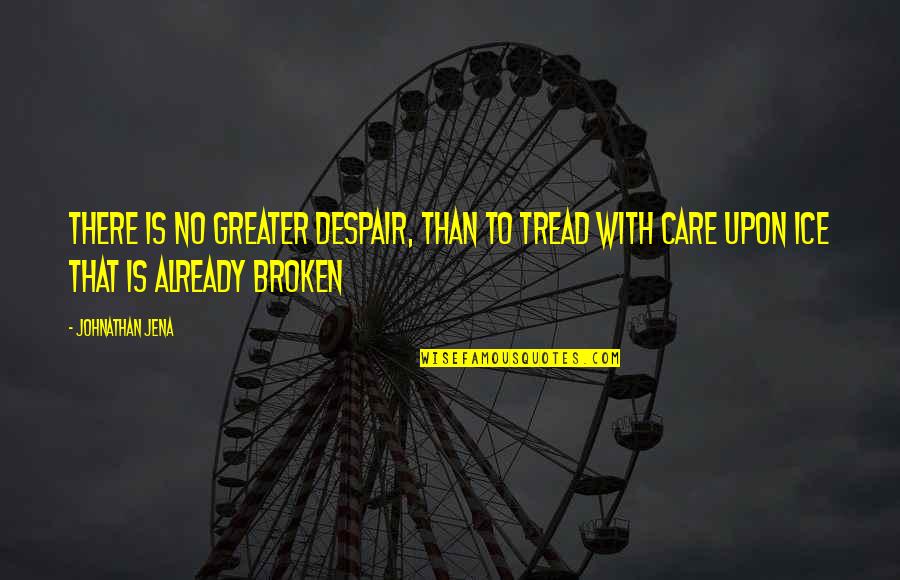 There is no greater despair, than to tread with care upon ice that is already broken —
Johnathan Jena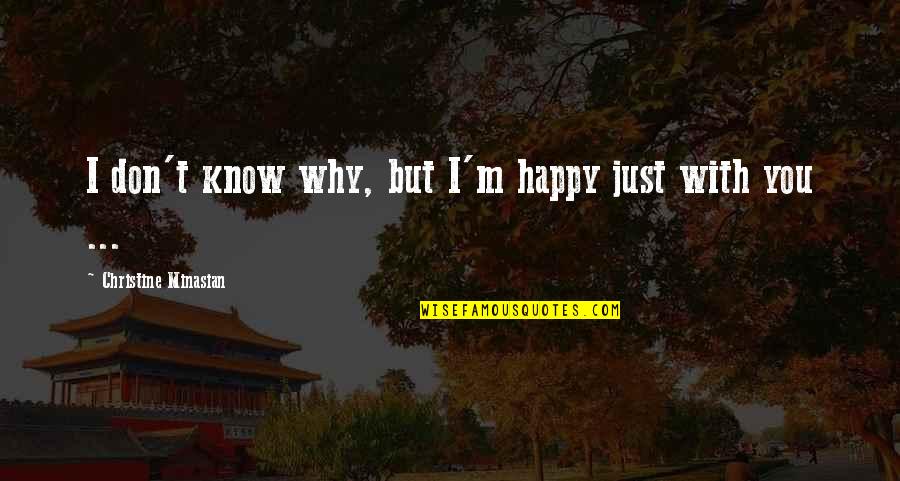 I don't know why, but I'm happy just with you ... —
Christine Minasian
I find America falling in love with a TV show flattering and interesting, but at the same time a little sad. —
David Schwimmer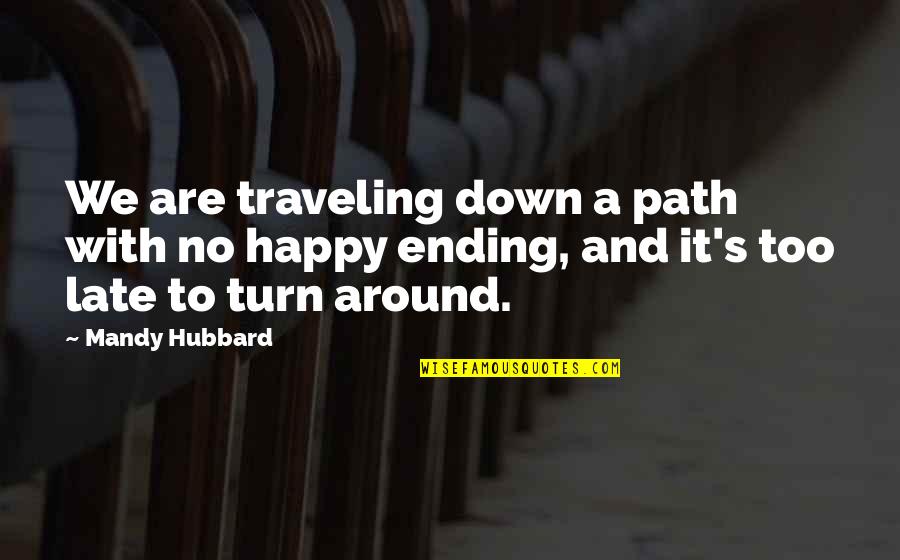 We are traveling down a path with no happy ending, and it's too late to turn around. —
Mandy Hubbard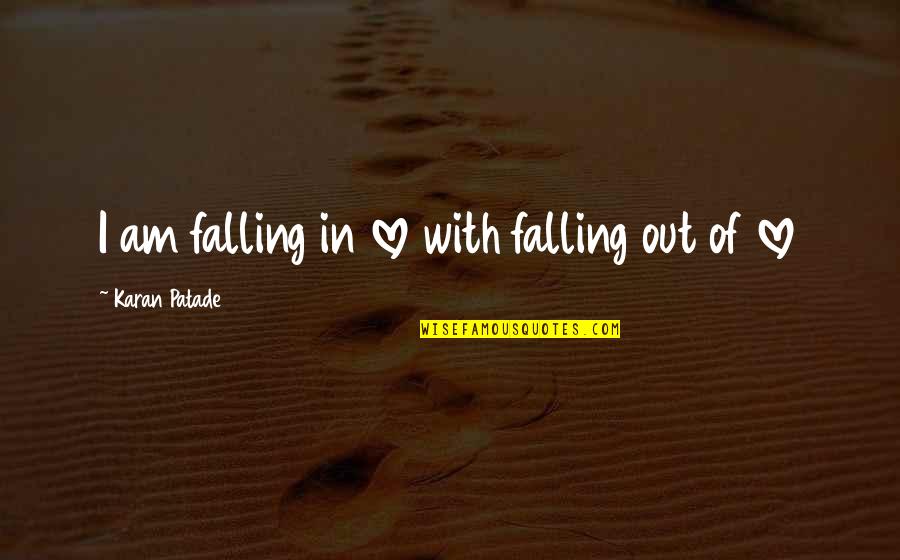 I am falling in love with falling out of love —
Karan Patade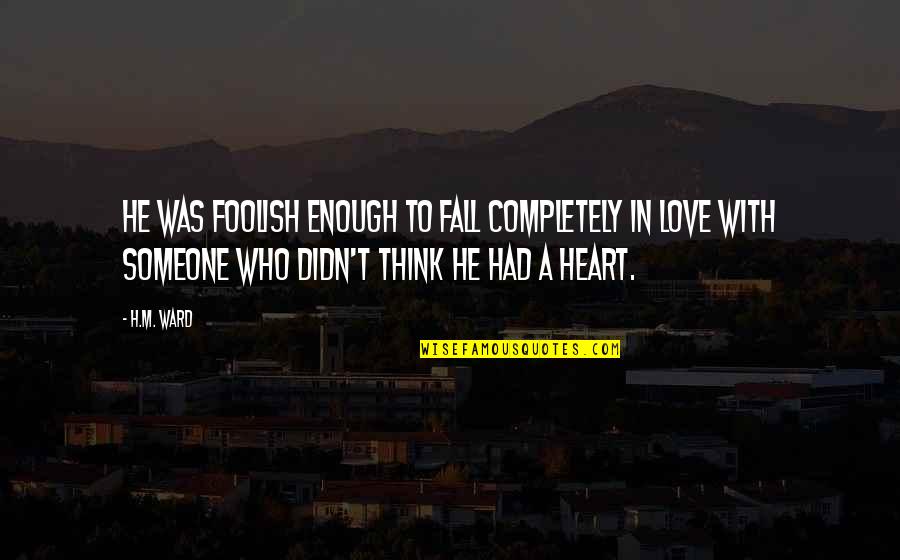 He was foolish enough to fall completely in love with someone who didn't think he had a heart. —
H.M. Ward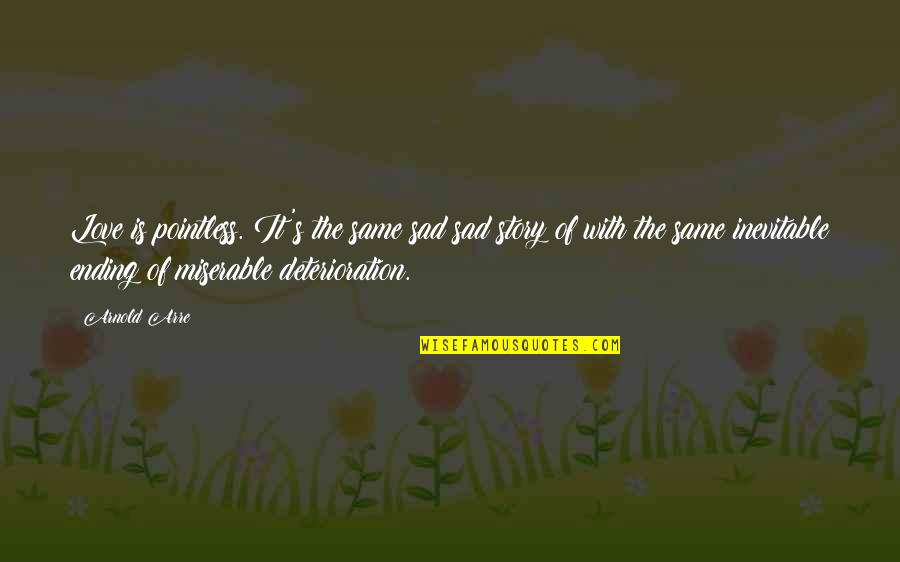 Love is pointless. It's the same sad sad story of with the same inevitable ending of miserable deterioration. —
Arnold Arre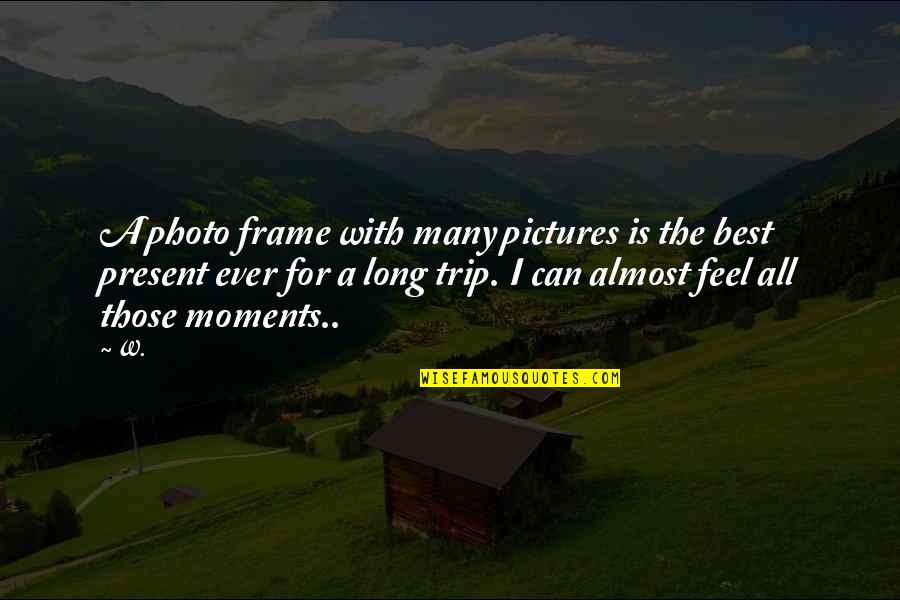 A photo frame with many pictures is the best present ever for a long trip. I can almost feel all those moments.. —
W.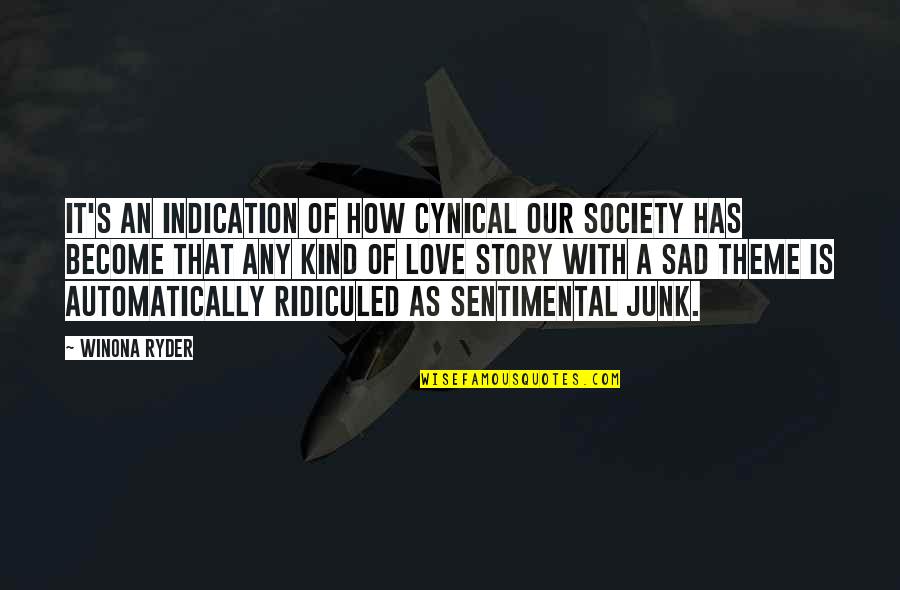 It's an indication of how cynical our society has become that any kind of love story with a sad theme is automatically ridiculed as sentimental junk. —
Winona Ryder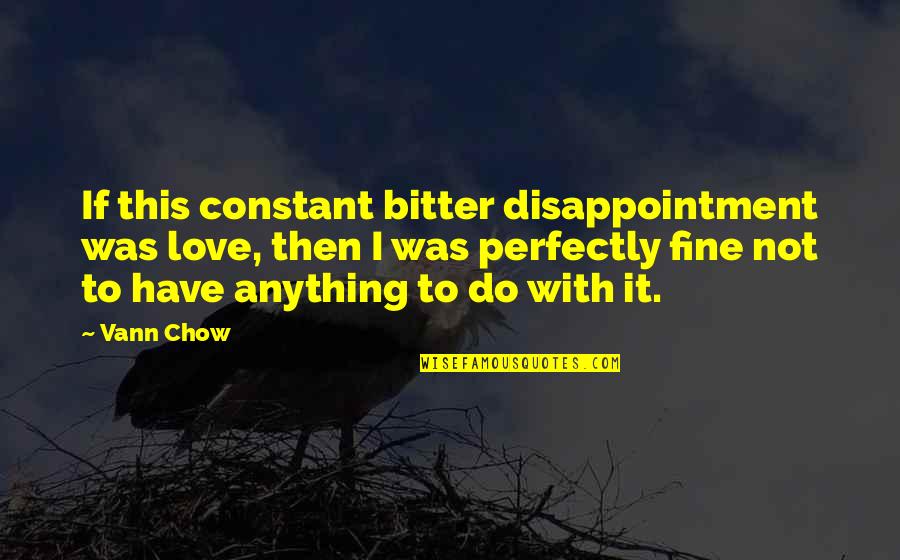 If this constant bitter disappointment was love, then I was perfectly fine not to have anything to do with it. —
Vann Chow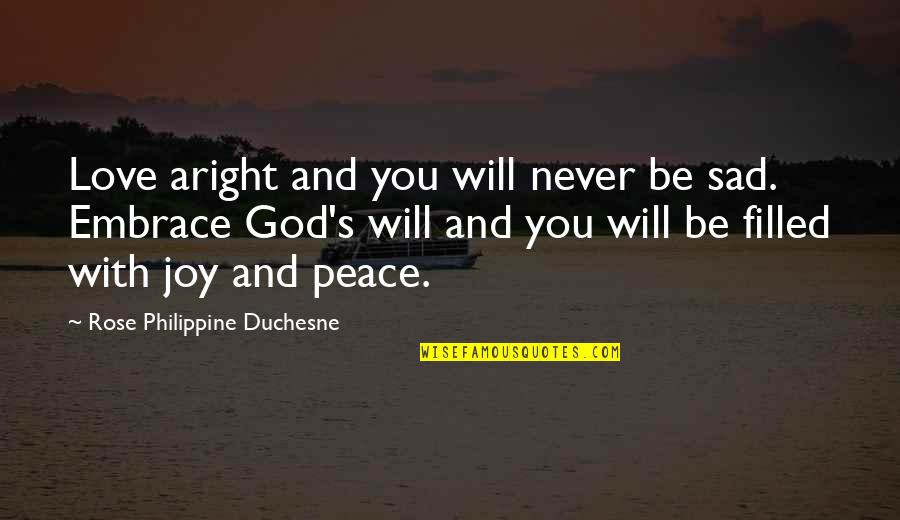 Love aright and you will never be sad. Embrace God's will and you will be filled with joy and peace. —
Rose Philippine Duchesne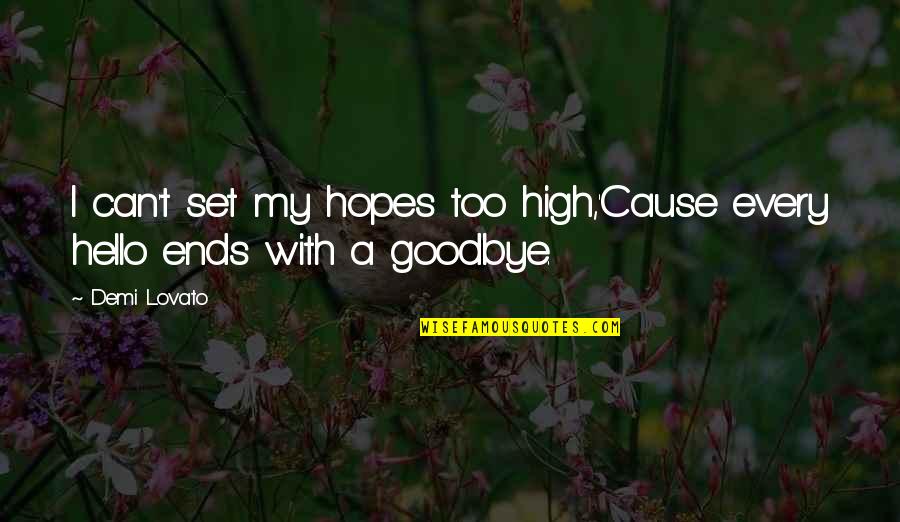 I can't set my hopes too high,
'Cause every hello ends with a goodbye. —
Demi Lovato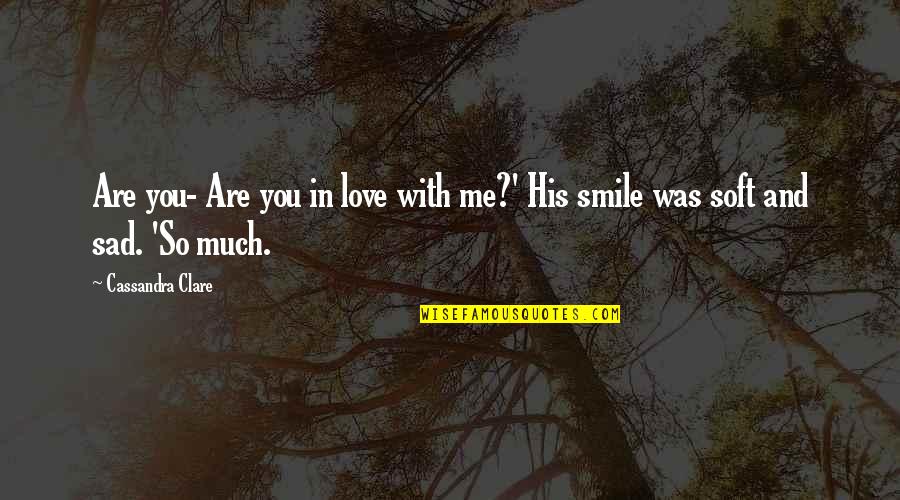 Are you- Are you in love with me?' His smile was soft and sad. 'So much. —
Cassandra Clare