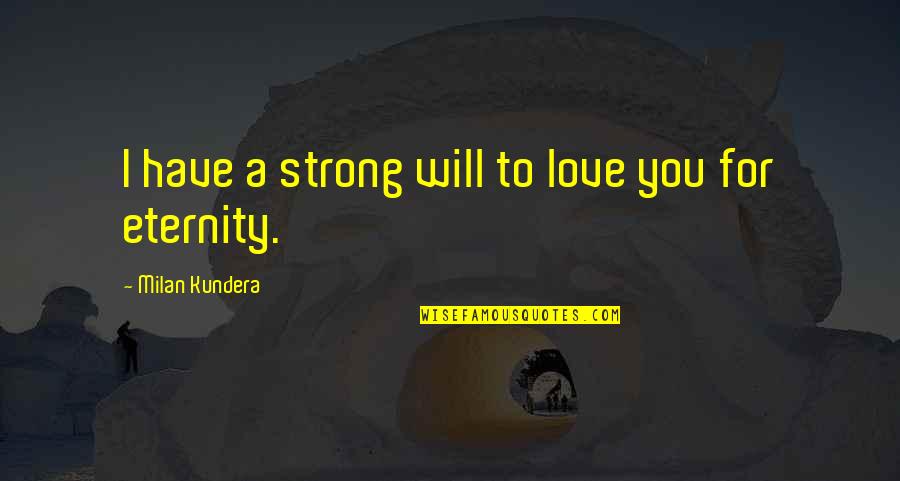 I have a strong will to love you for eternity.
—
Milan Kundera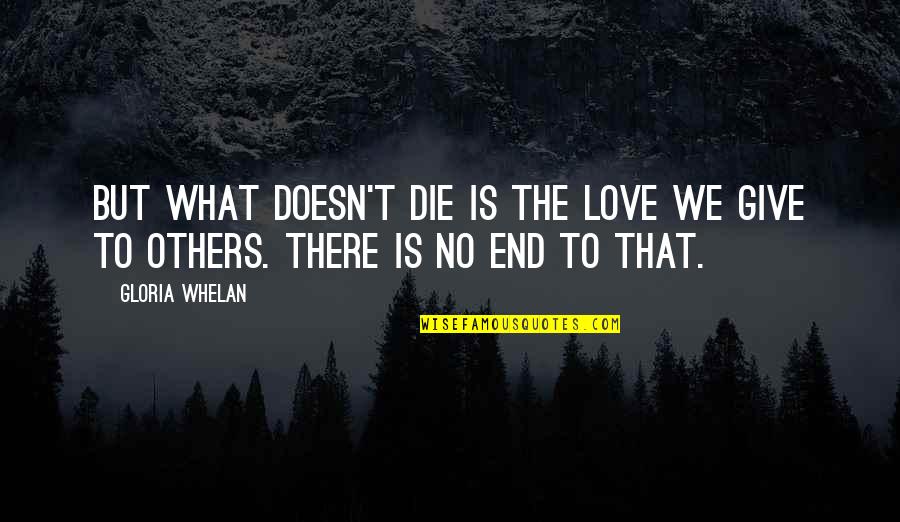 But what doesn't die is the love we give to others. There is no end to that.
—
Gloria Whelan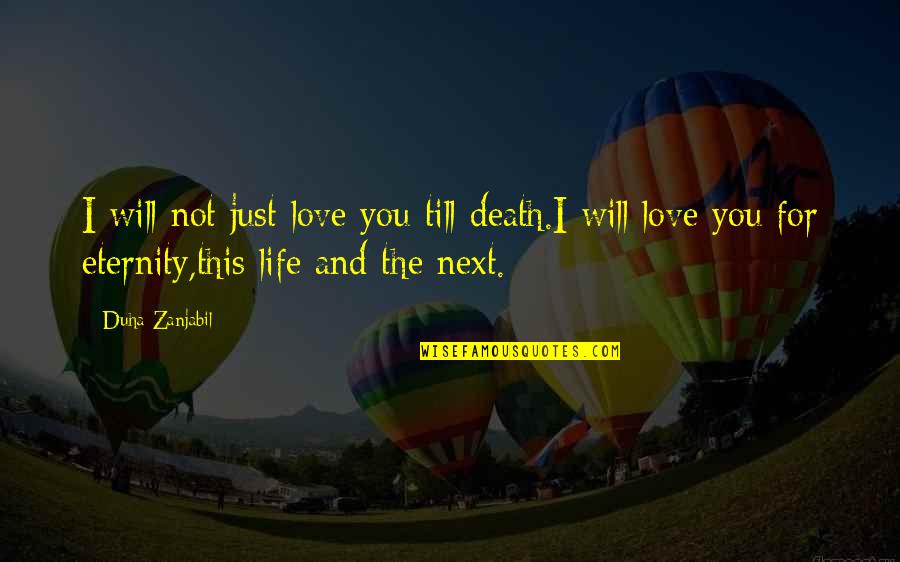 I will not just love you till death.I will love you for eternity,this life and the next.
—
Duha Zanjabil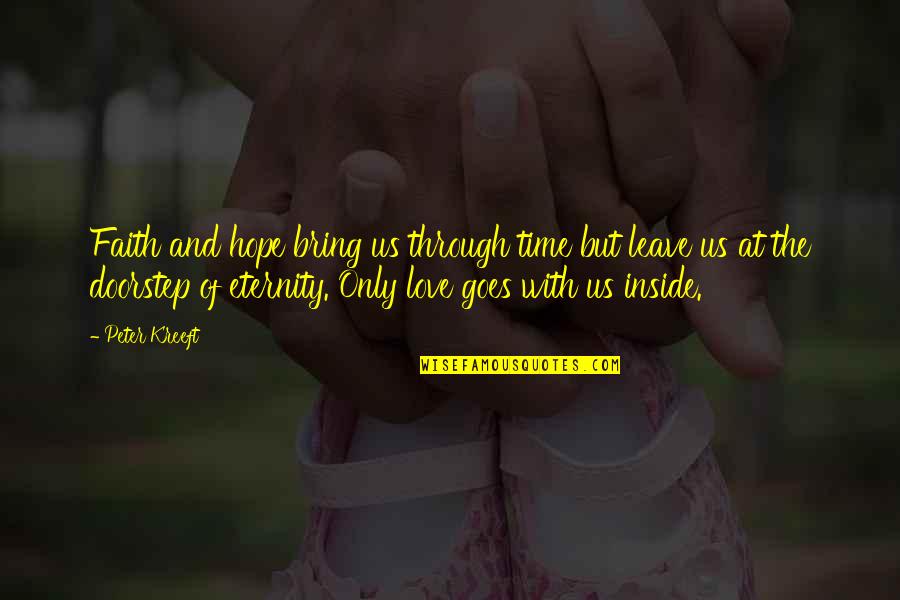 Faith and hope bring us through time but leave us at the doorstep of eternity. Only love goes with us inside.
—
Peter Kreeft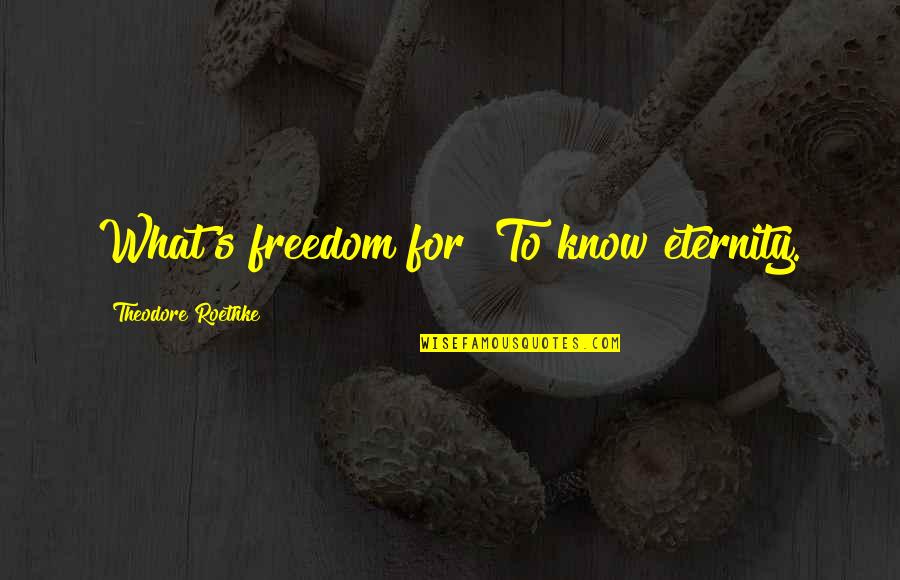 What's freedom for? To know eternity.
—
Theodore Roethke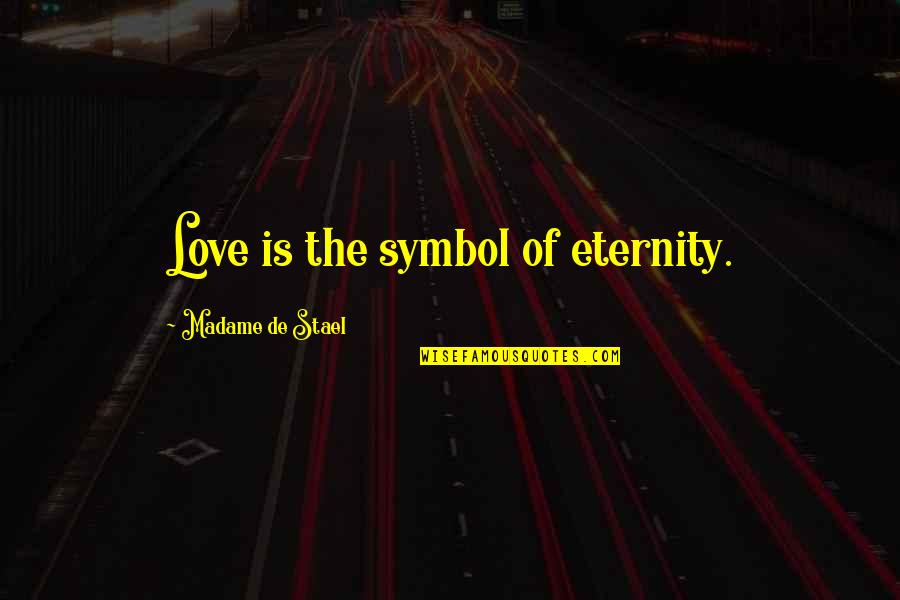 Love is the symbol of eternity.
—
Madame De Stael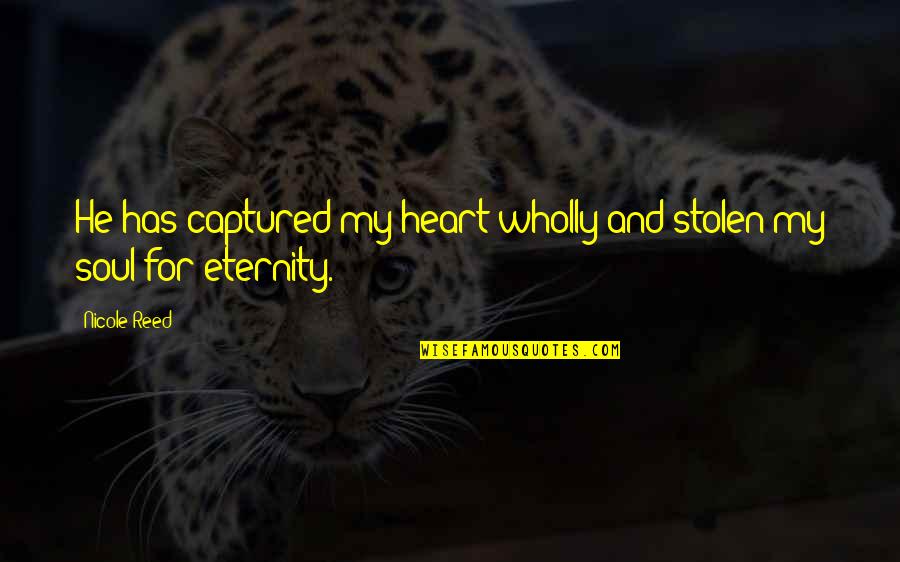 He has captured my heart wholly and stolen my soul for eternity.
—
Nicole Reed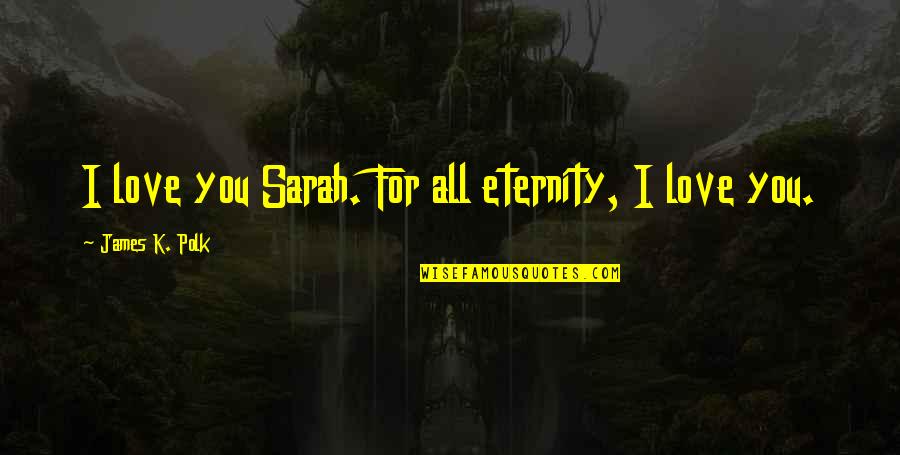 I love you Sarah. For all eternity, I love you.
—
James K. Polk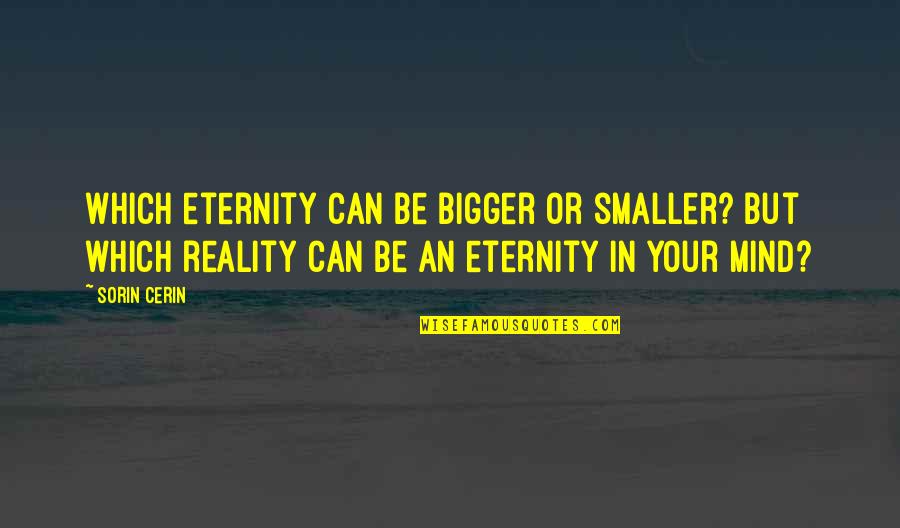 Which eternity can be bigger or smaller? But which reality can be an eternity in your mind?
—
Sorin Cerin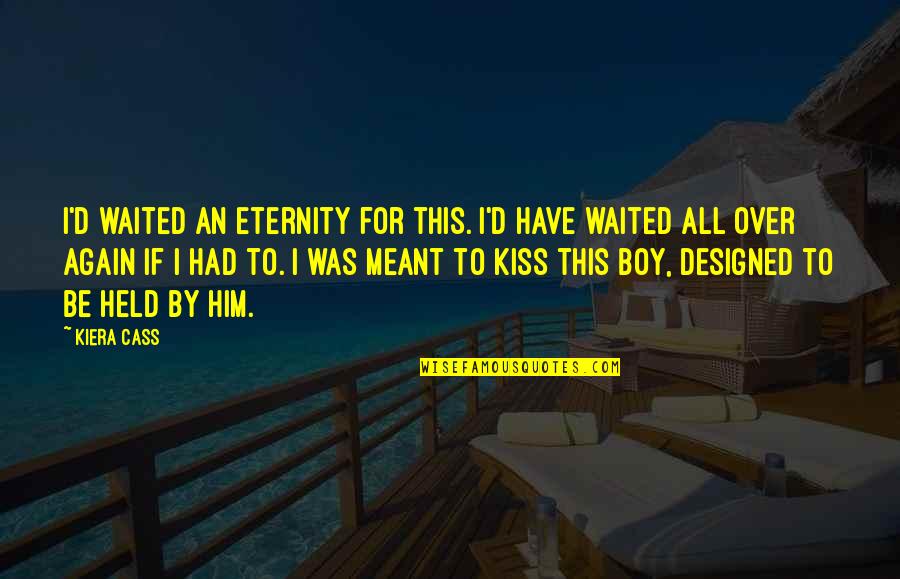 I'd waited an eternity for this. I'd have waited all over again if I had to. I was meant to kiss this boy, designed to be held by him.
—
Kiera Cass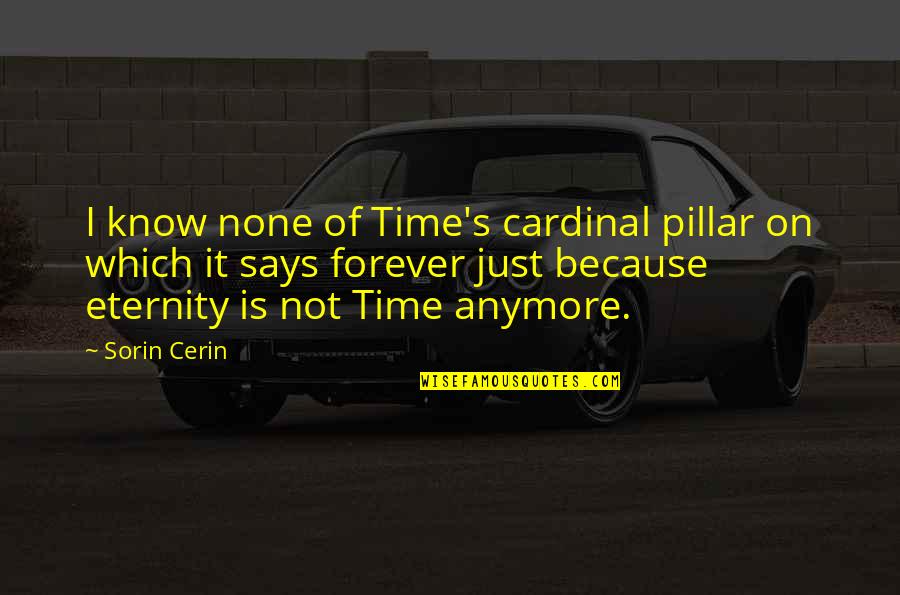 I know none of Time's cardinal pillar on which it says forever just because eternity is not Time anymore.
—
Sorin Cerin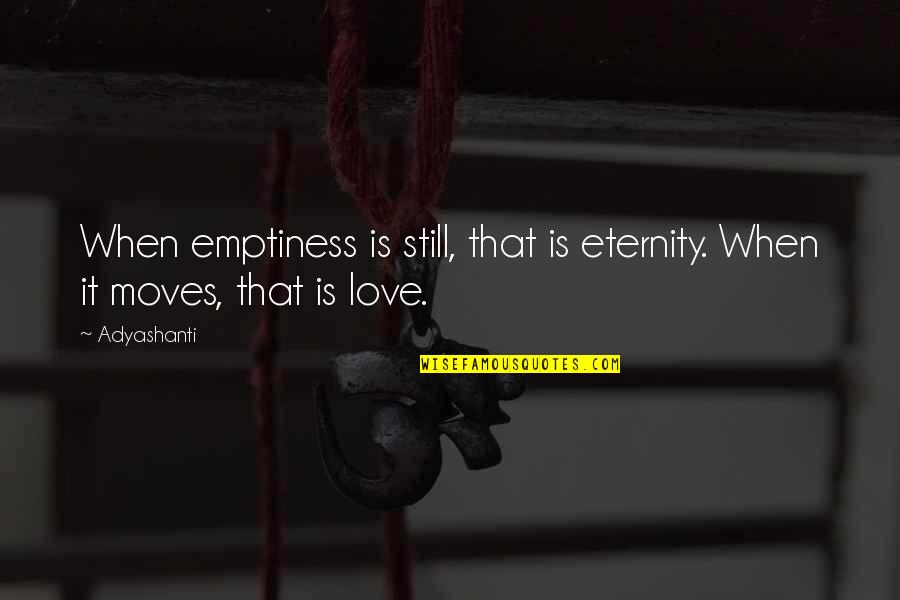 When emptiness is still, that is eternity. When it moves, that is love. —
Adyashanti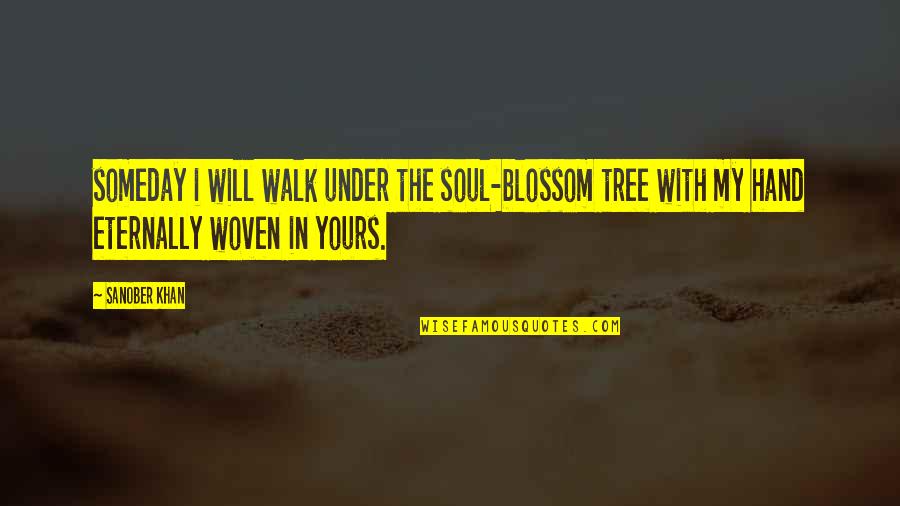 someday i will walk
under the soul-blossom tree
with my hand eternally woven in yours. —
Sanober Khan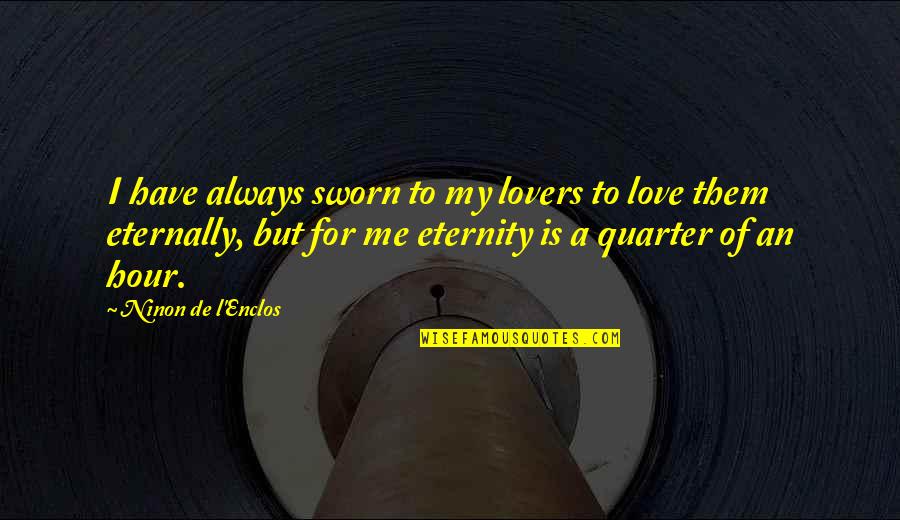 I have always sworn to my lovers to love them eternally, but for me eternity is a quarter of an hour. —
Ninon De L'Enclos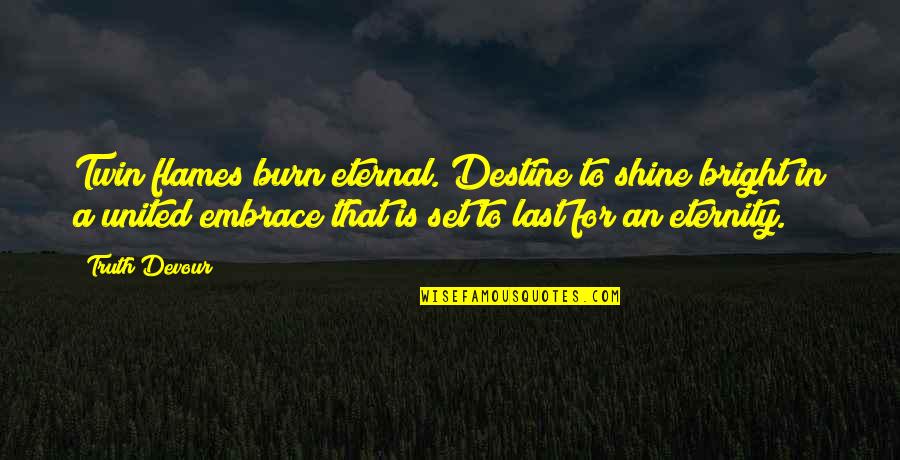 Twin flames burn eternal. Destine to shine bright in a united embrace that is set to last for an eternity. —
Truth Devour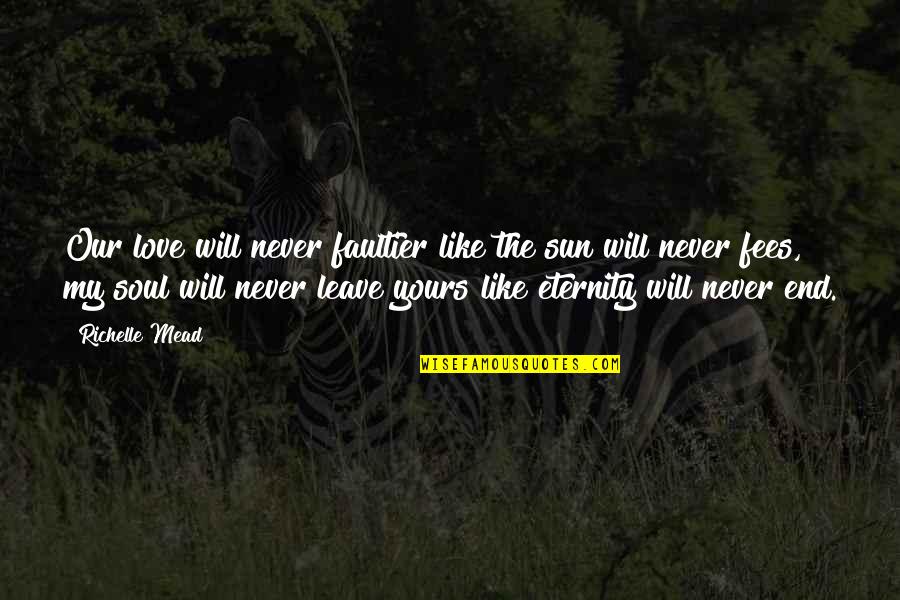 Our love will never faultier like the sun will never fees, my soul will never leave yours like eternity will never end. —
Richelle Mead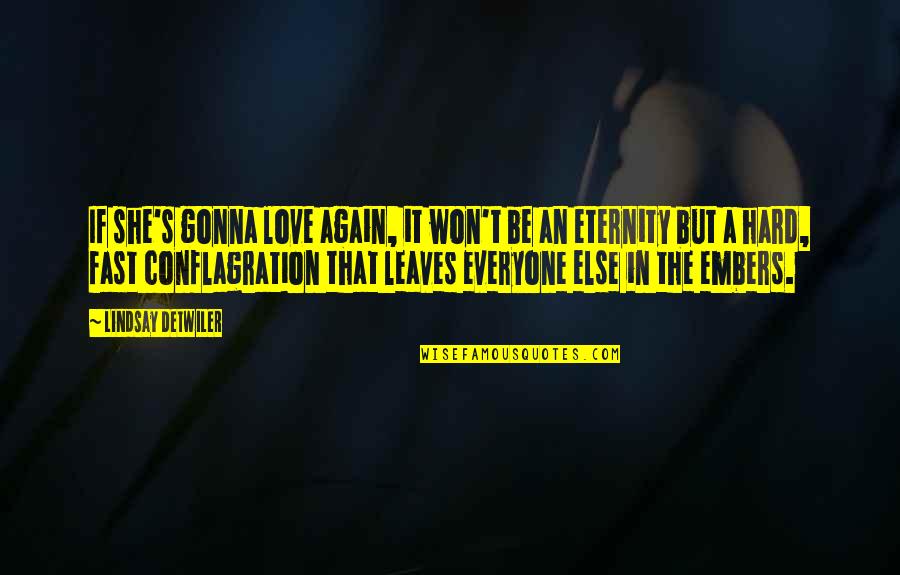 If she's gonna love again, it won't be an eternity but a hard, fast conflagration that leaves everyone else in the embers. —
Lindsay Detwiler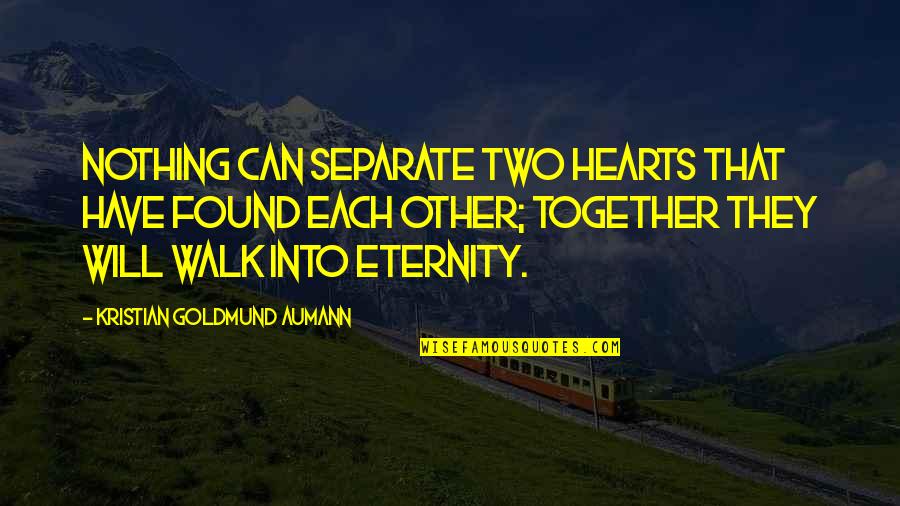 Nothing can separate two hearts that have found each other; together they will walk into eternity. —
Kristian Goldmund Aumann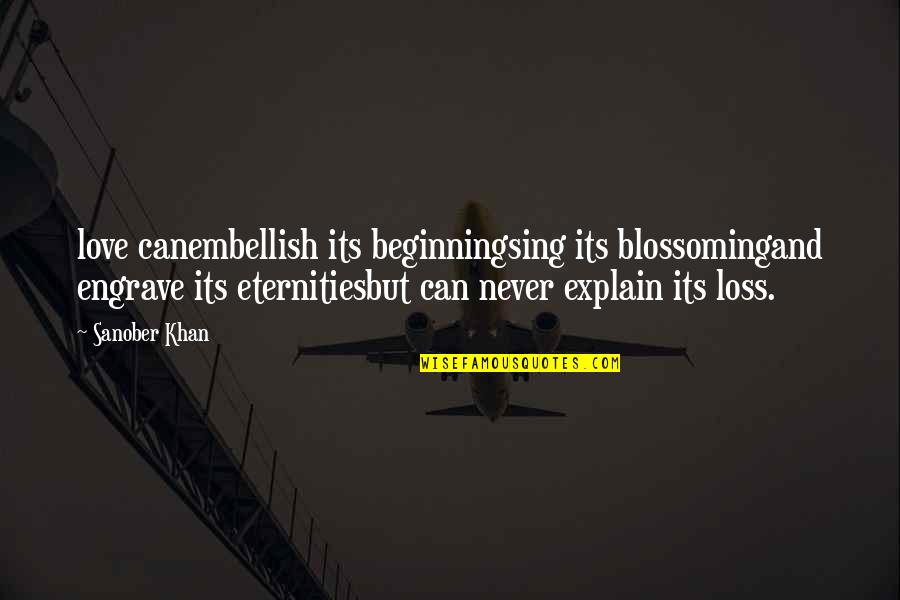 love can
embellish its beginning
sing its blossoming
and engrave its eternities
but can never
explain its loss. —
Sanober Khan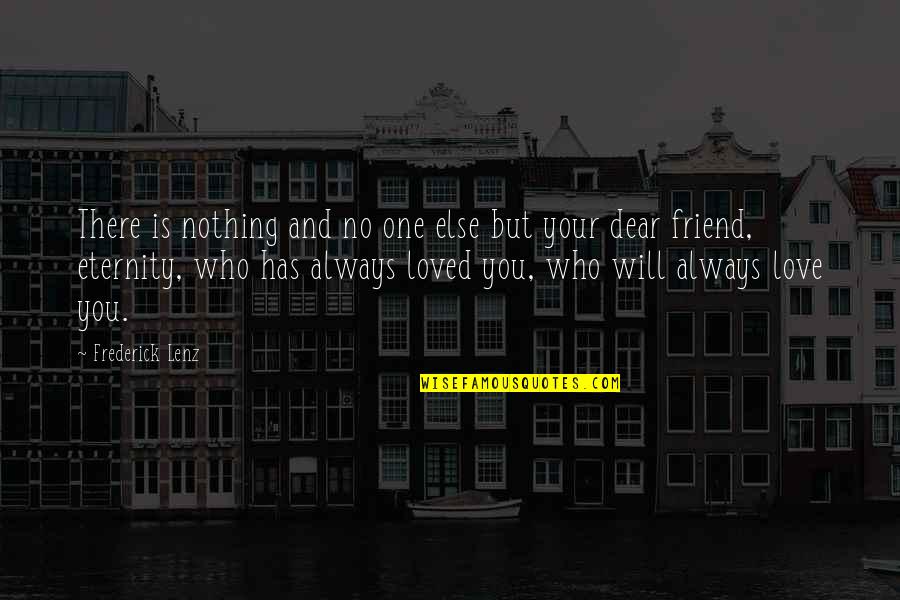 There is nothing and no one else but your dear friend, eternity, who has always loved you, who will always love you. —
Frederick Lenz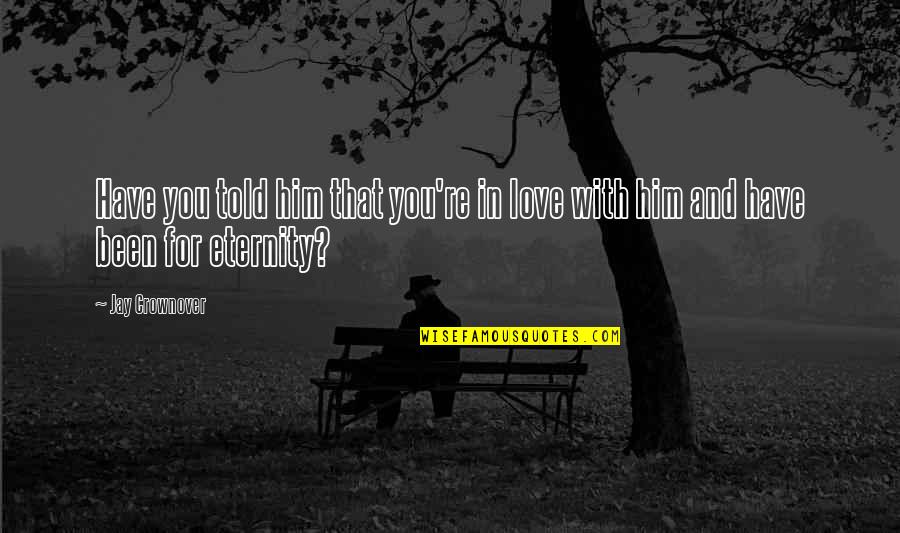 Have you told him that you're in love with him and have been for eternity? —
Jay Crownover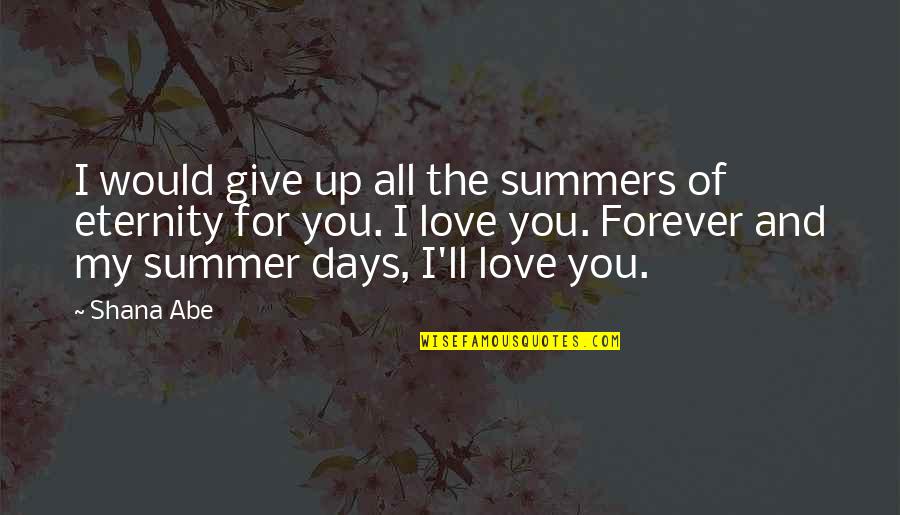 I would give up all the summers of eternity for you. I love you. Forever and my summer days, I'll love you. —
Shana Abe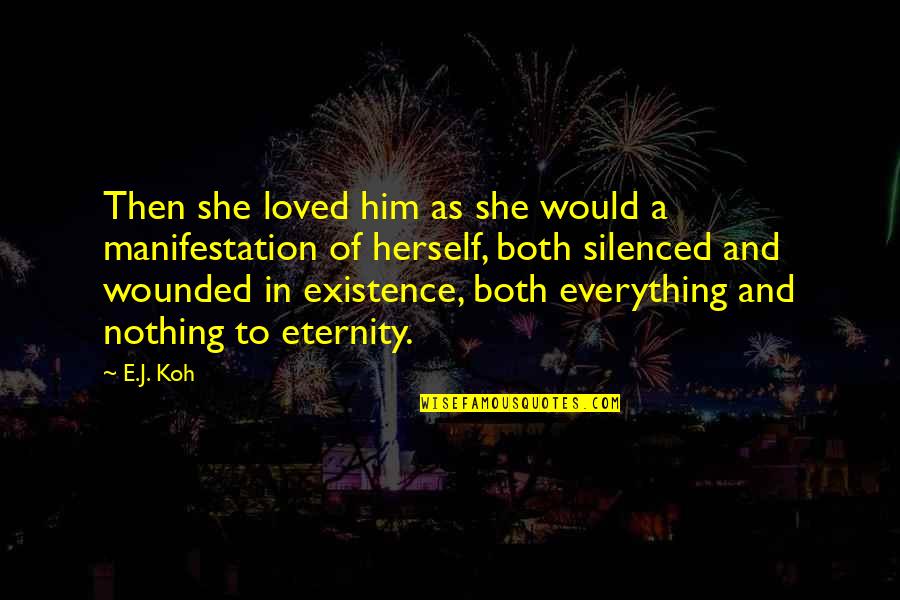 Then she loved him as she would a manifestation of herself, both silenced and wounded in existence, both everything and nothing to eternity. —
E.J. Koh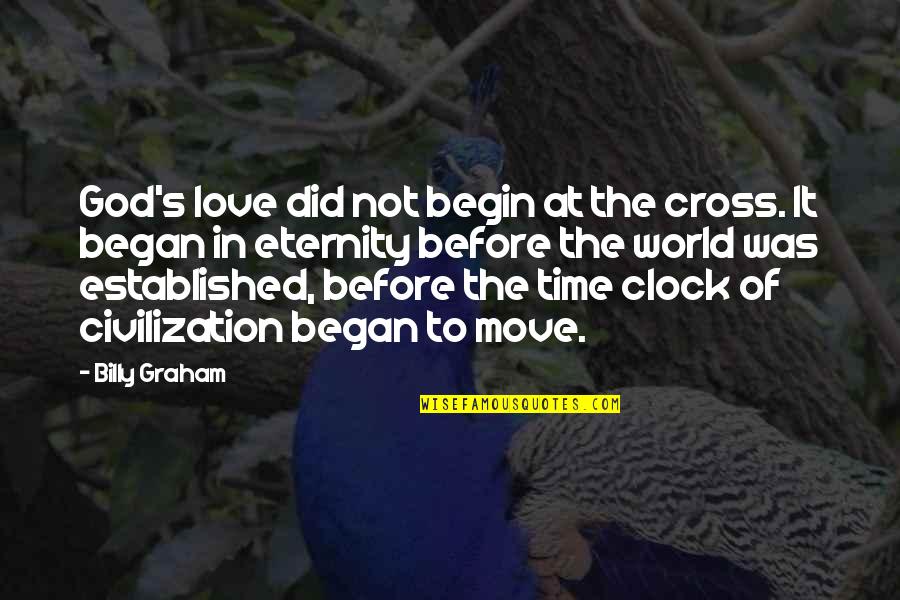 God's love did not begin at the cross. It began in eternity before the world was established, before the time clock of civilization began to move. —
Billy Graham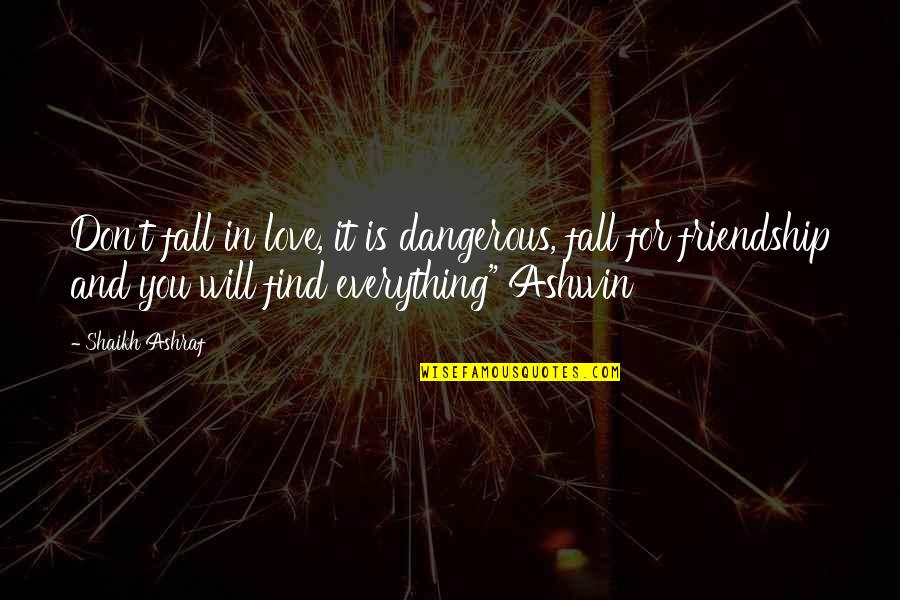 Don't fall in love, it is dangerous, fall for friendship and you will find everything" Ashwin —
Shaikh Ashraf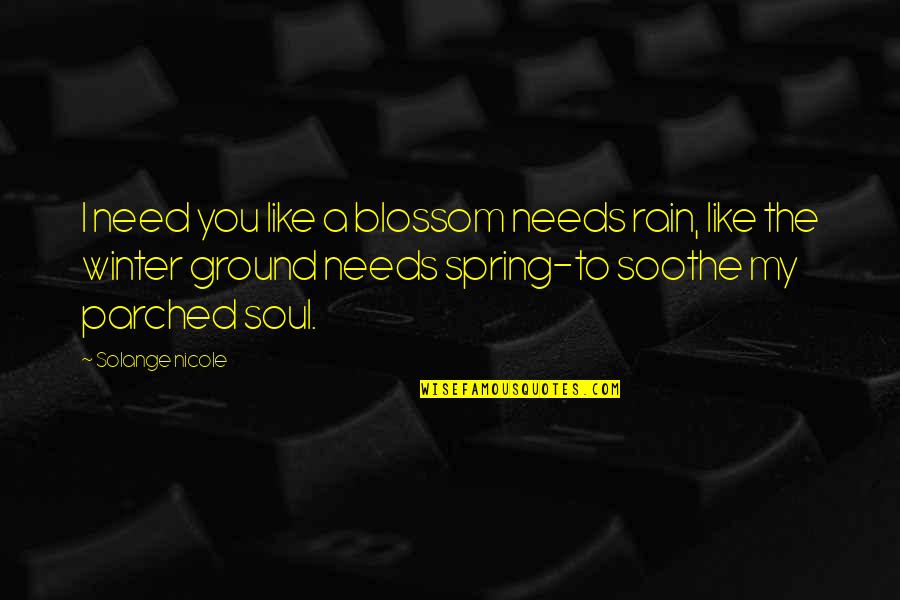 I need you like a blossom needs rain, like the winter ground needs spring-to soothe my parched soul. —
Solange Nicole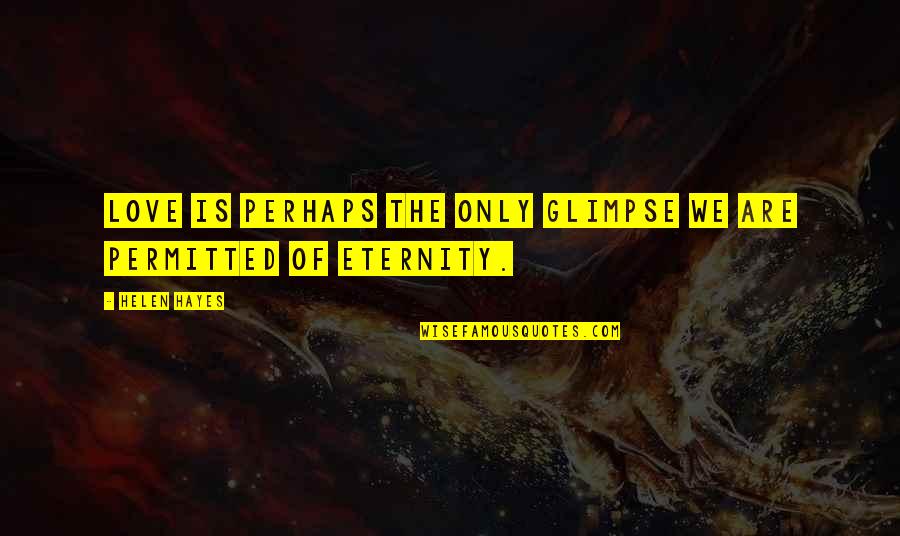 Love is perhaps the only glimpse we are permitted of eternity. —
Helen Hayes
Love is a circle that doth restless move
In the same sweet eternity of love. —
Robert Herrick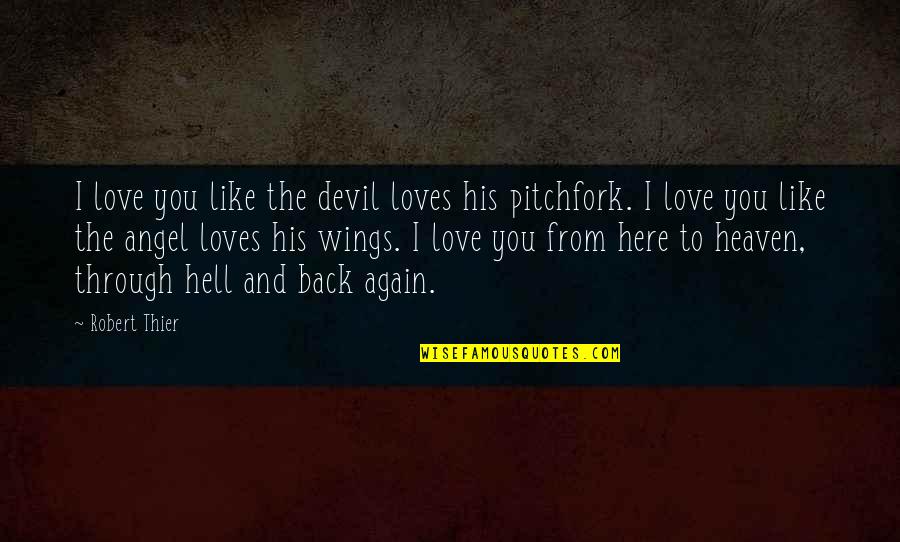 I love you like the devil loves his pitchfork. I love you like the angel loves his wings. I love you from here to heaven, through hell and back again. —
Robert Thier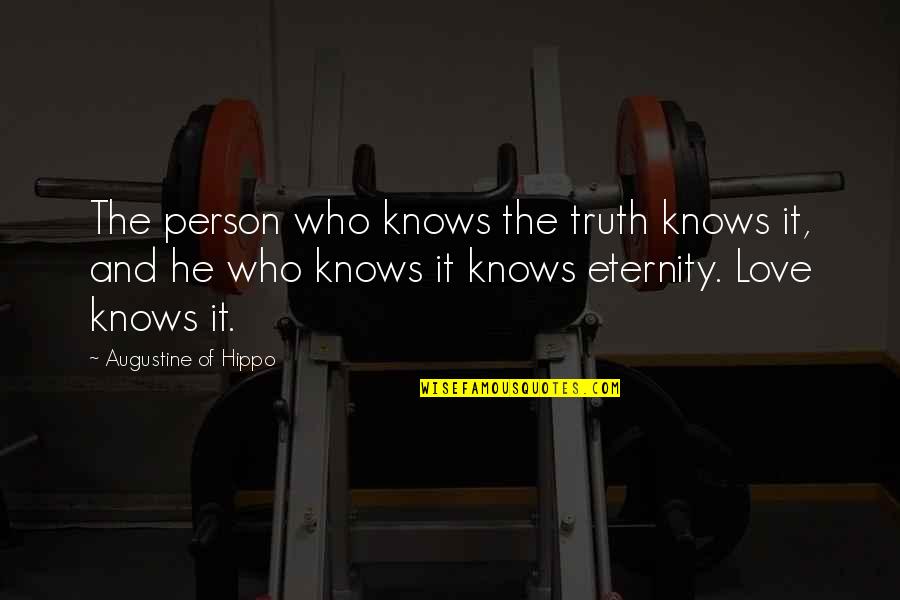 The person who knows the truth knows it, and he who knows it knows eternity. Love knows it. —
Augustine Of Hippo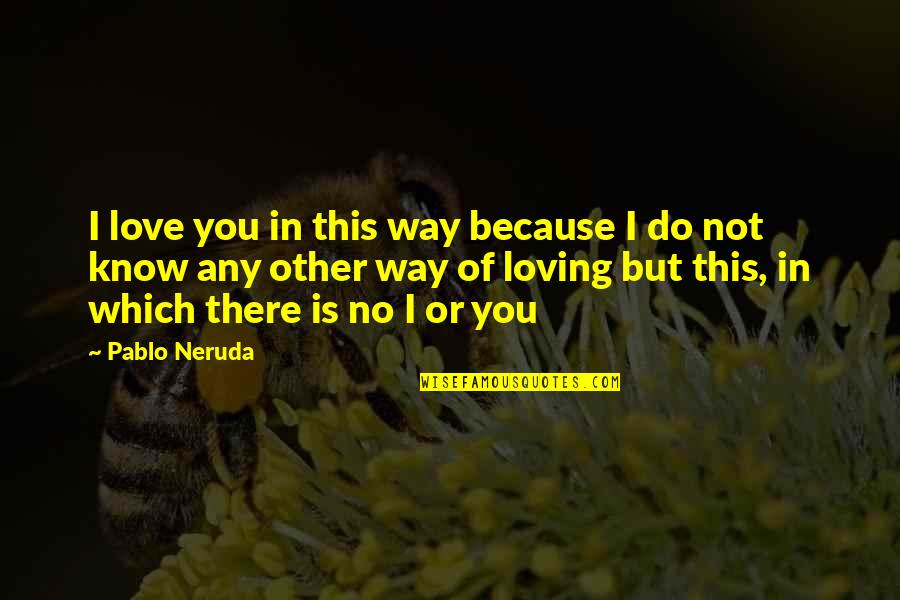 I love you in this way because I do not know any other way of loving but this, in which there is no I or you —
Pablo Neruda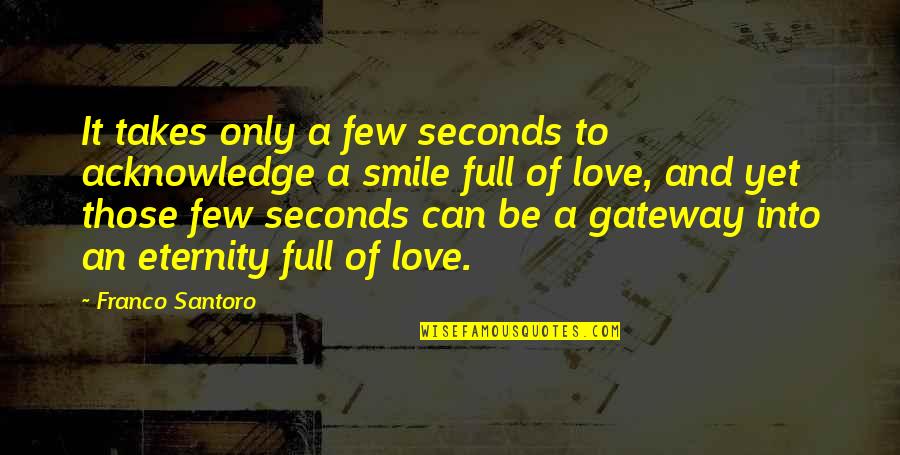 It takes only a few seconds to acknowledge a smile full of love, and yet those few seconds can be a gateway into an eternity full of love. —
Franco Santoro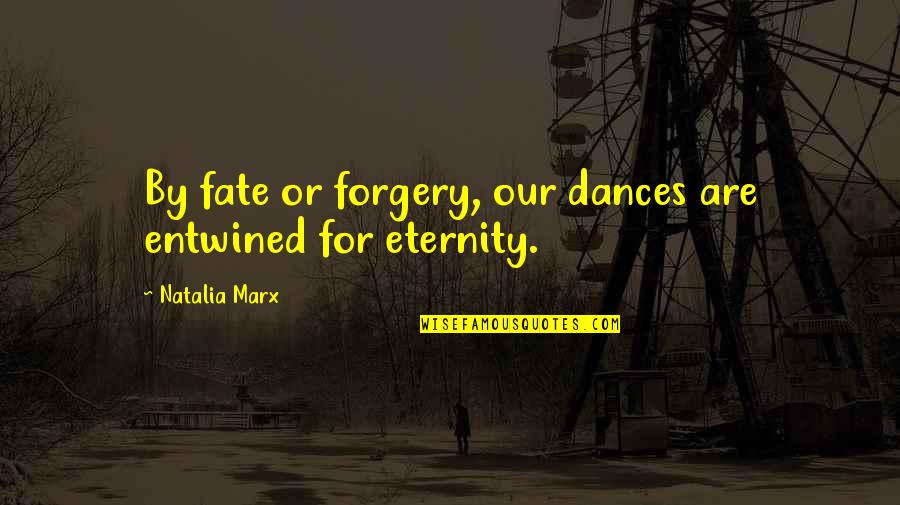 By fate or forgery, our dances are entwined for eternity. —
Natalia Marx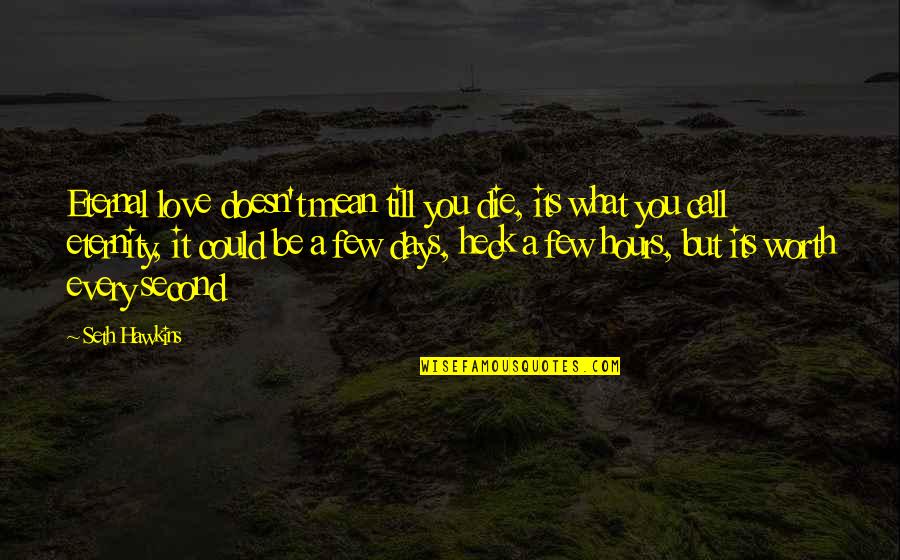 Eternal love doesn't mean till you die, its what you call eternity, it could be a few days, heck a few hours, but its worth every second —
Seth Hawkins