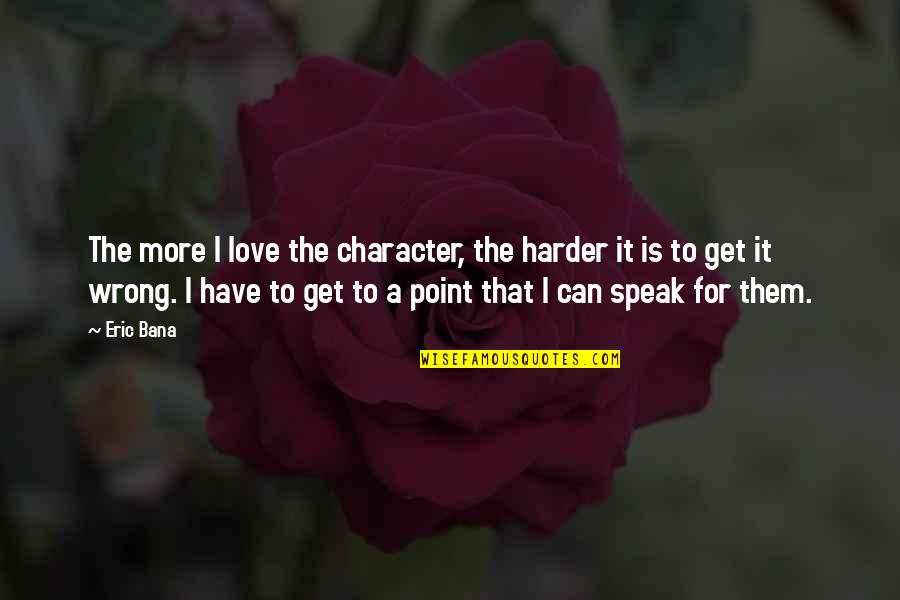 The more I love the character, the harder it is to get it wrong. I have to get to a point that I can speak for them.
—
Eric Bana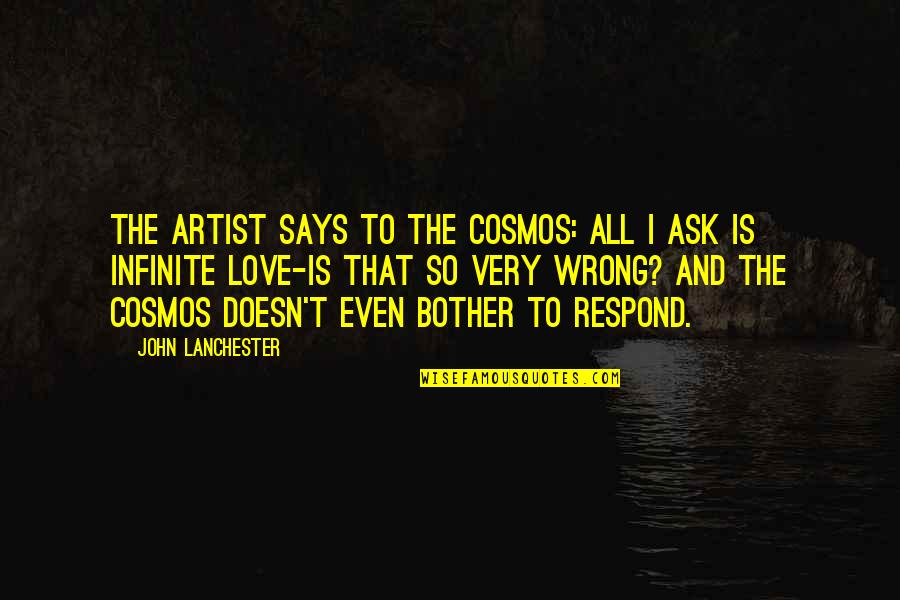 The artist says to the cosmos: All I ask is infinite love-is that so very wrong? And the cosmos doesn't even bother to respond.
—
John Lanchester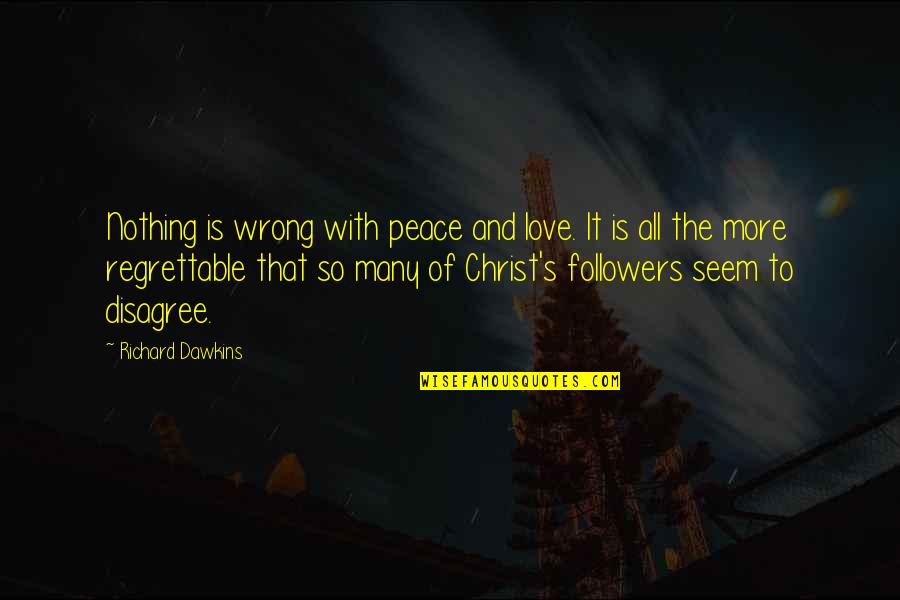 Nothing is wrong with peace and love. It is all the more regrettable that so many of Christ's followers seem to disagree.
—
Richard Dawkins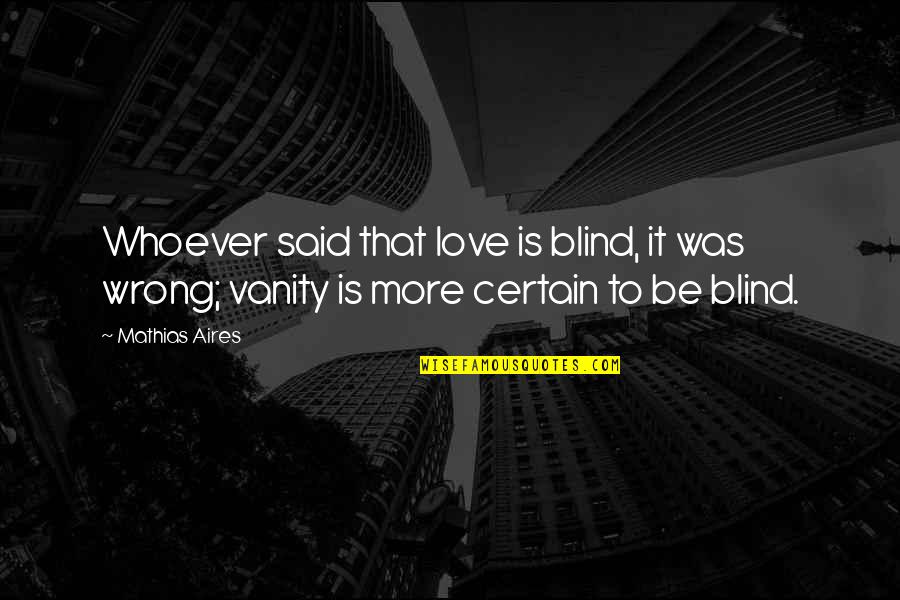 Whoever said that love is blind, it was wrong; vanity is more certain to be blind.
—
Mathias Aires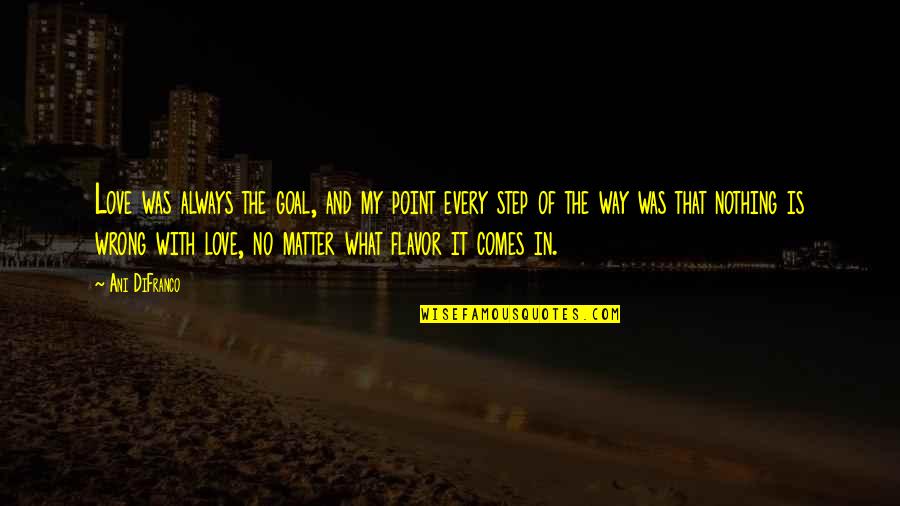 Love was always the goal, and my point every step of the way was that nothing is wrong with love, no matter what flavor it comes in.
—
Ani DiFranco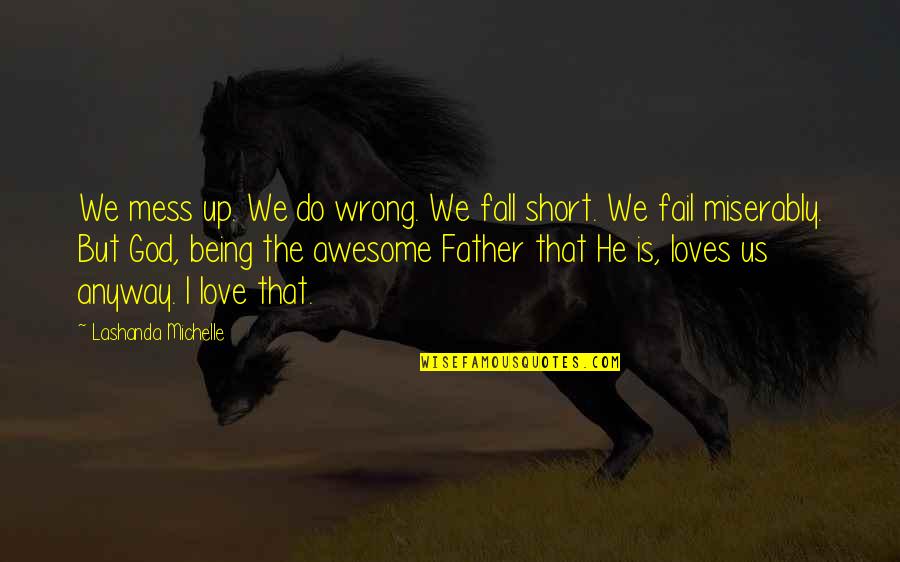 We mess up. We do wrong. We fall short. We fail miserably. But God, being the awesome Father that He is, loves us anyway. I love that.
—
Lashanda Michelle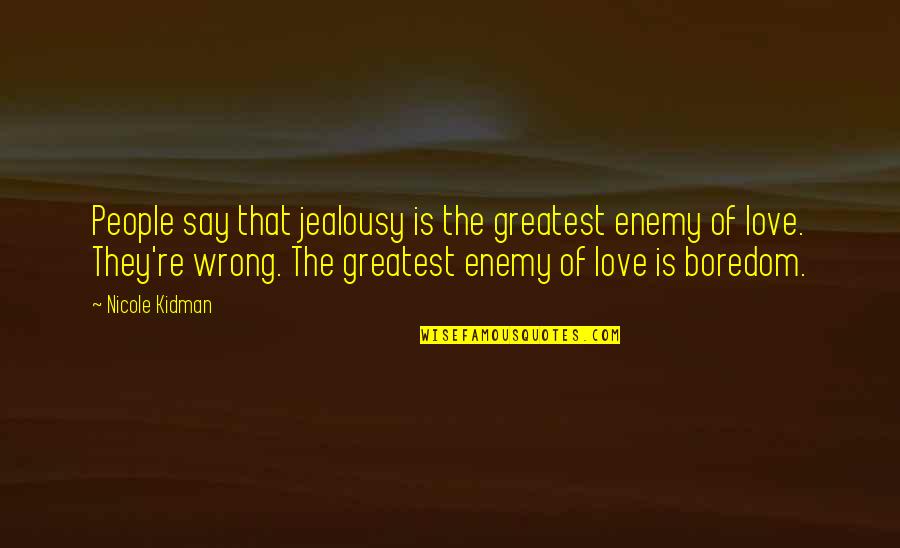 People say that jealousy is the greatest enemy of love. They're wrong. The greatest enemy of love is boredom.
—
Nicole Kidman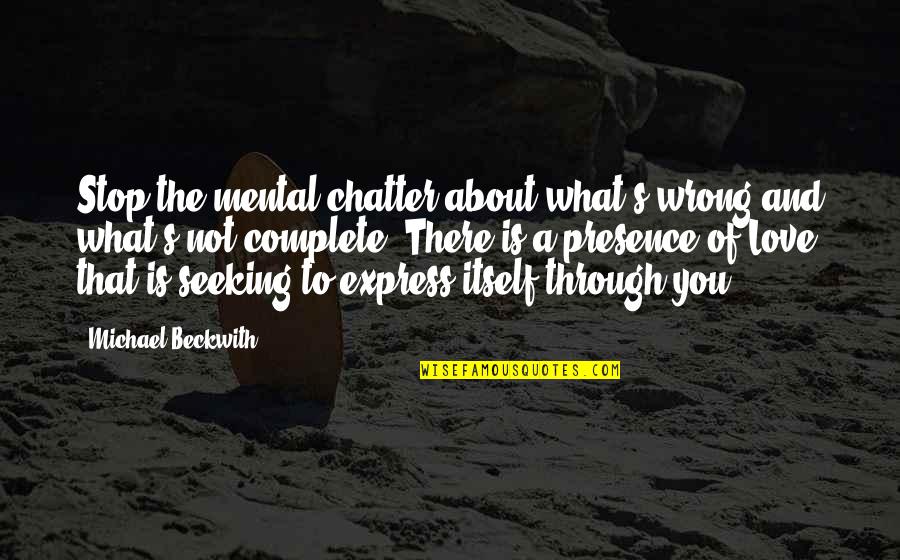 Stop the mental chatter about what's wrong and what's not complete. There is a presence of Love that is seeking to express itself through you.
—
Michael Beckwith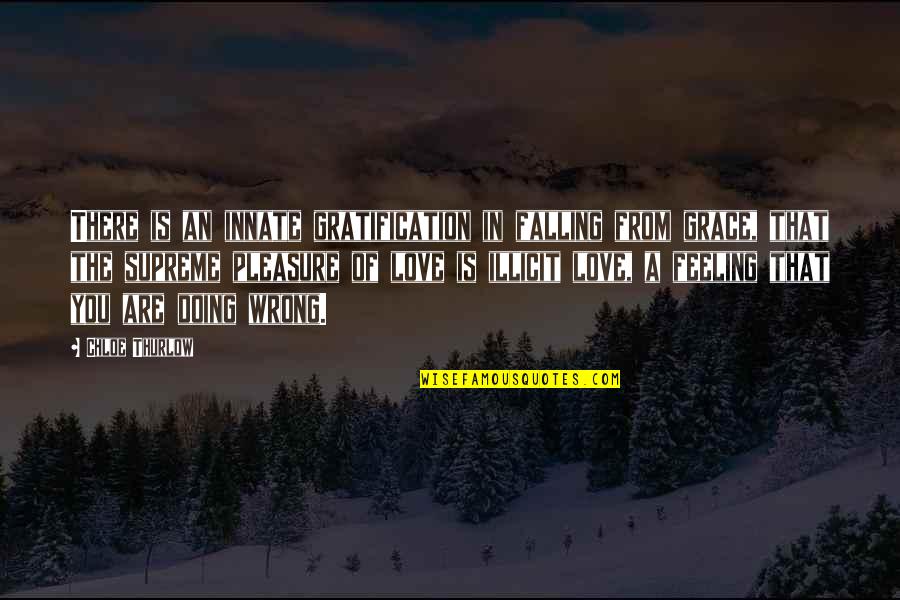 There is an innate gratification in falling from grace, that the supreme pleasure of love is illicit love, a feeling that you are doing wrong.
—
Chloe Thurlow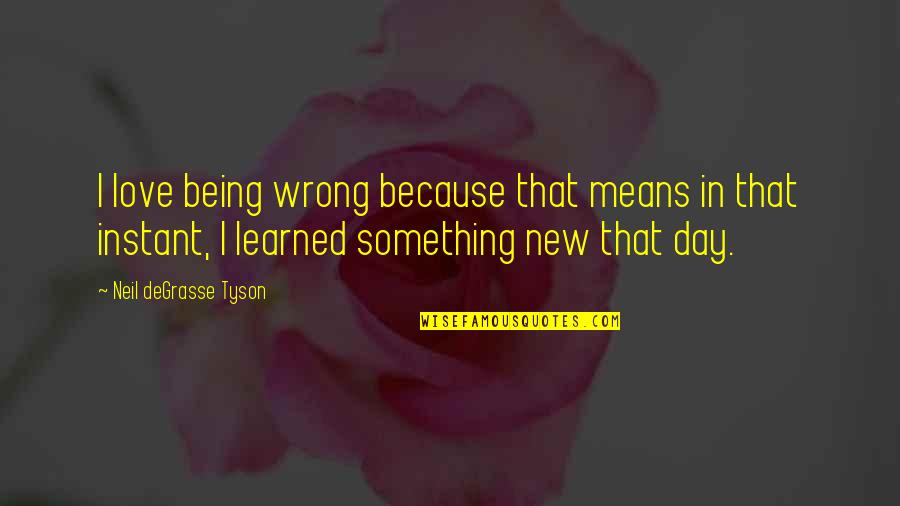 I love being wrong because that means in that instant, I learned something new that day.
—
Neil DeGrasse Tyson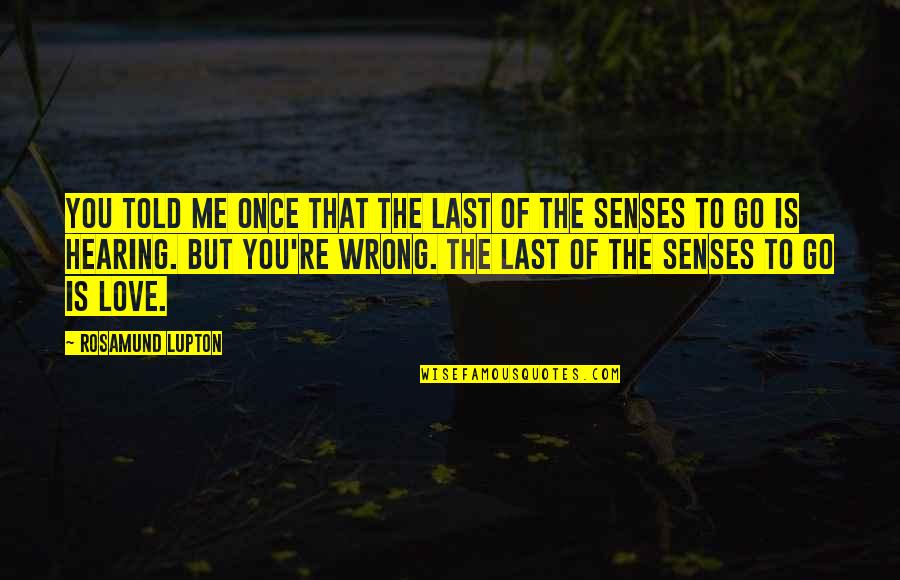 You told me once that the last of the senses to go is hearing. But you're wrong. The last of the senses to go is love.
—
Rosamund Lupton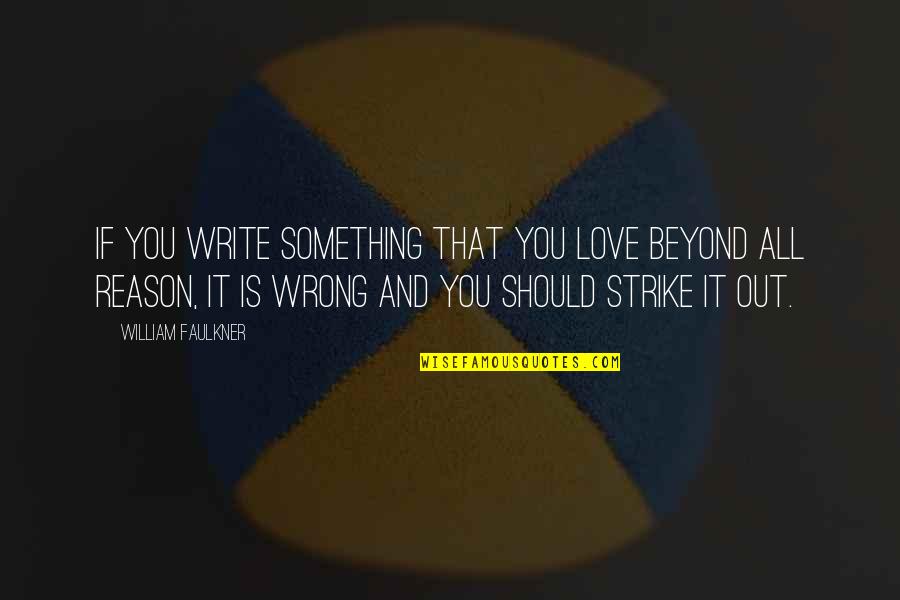 If you write something that you love beyond all reason, it is wrong and you should strike it out.
—
William Faulkner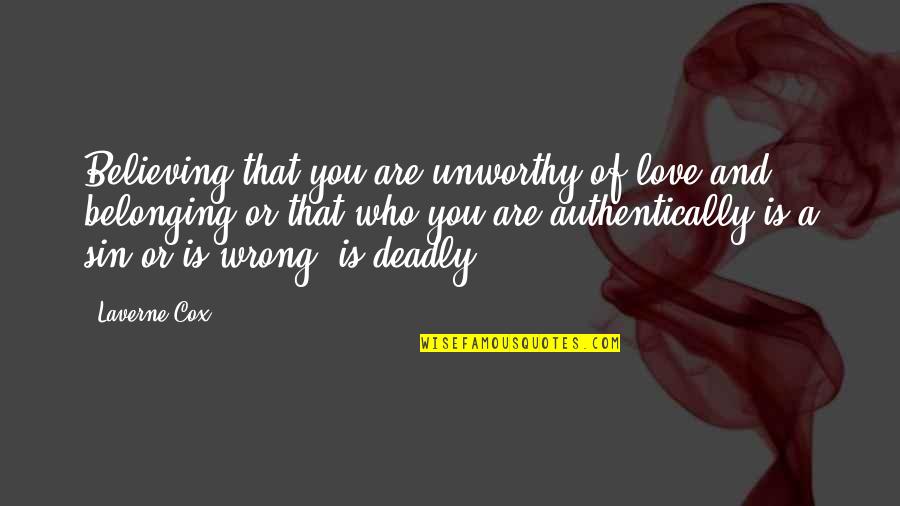 Believing that you are unworthy of love and belonging or that who you are authentically is a sin or is wrong, is deadly. —
Laverne Cox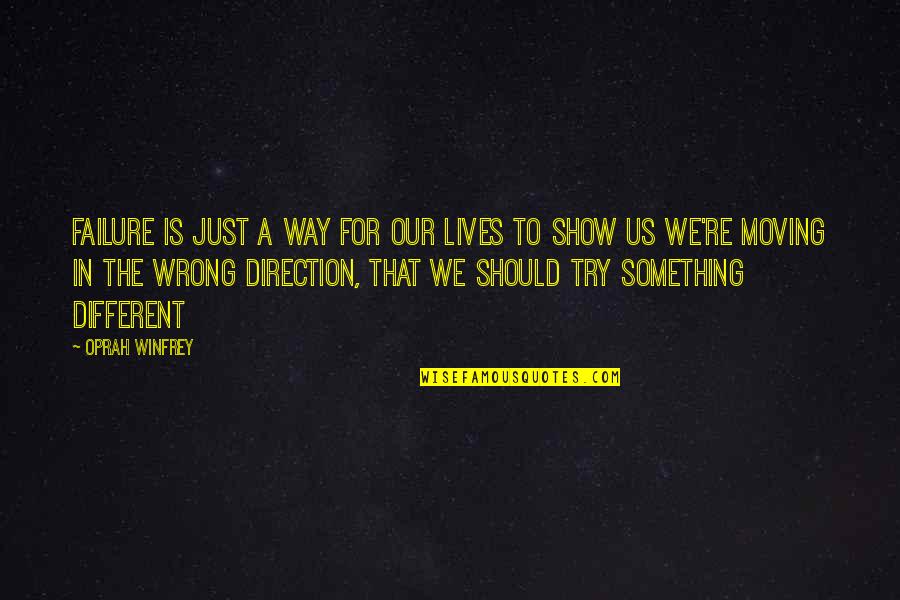 Failure is just a way for our lives to show us we're moving in the wrong direction, that we should try something different —
Oprah Winfrey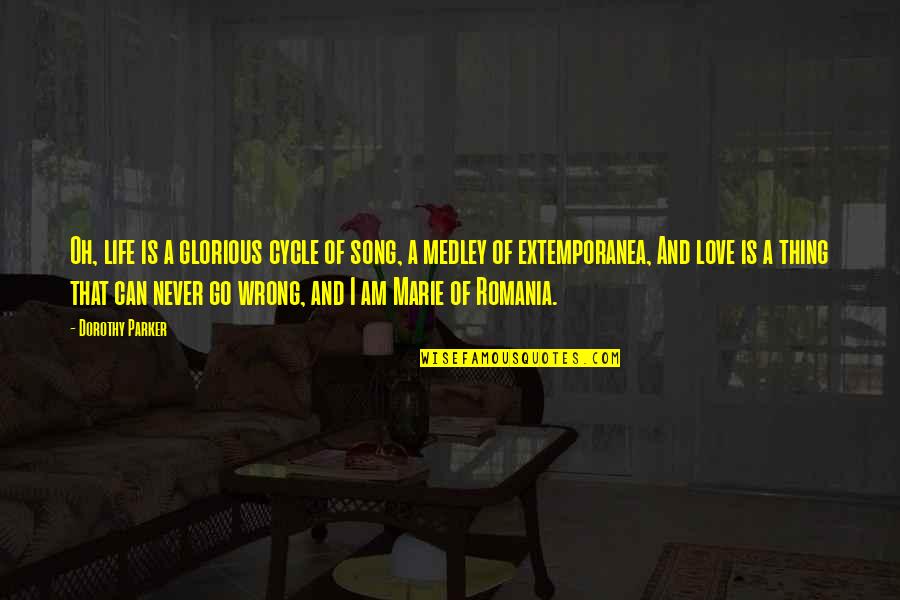 Oh, life is a glorious cycle of song, a medley of extemporanea, And love is a thing that can never go wrong, and I am Marie of Romania. —
Dorothy Parker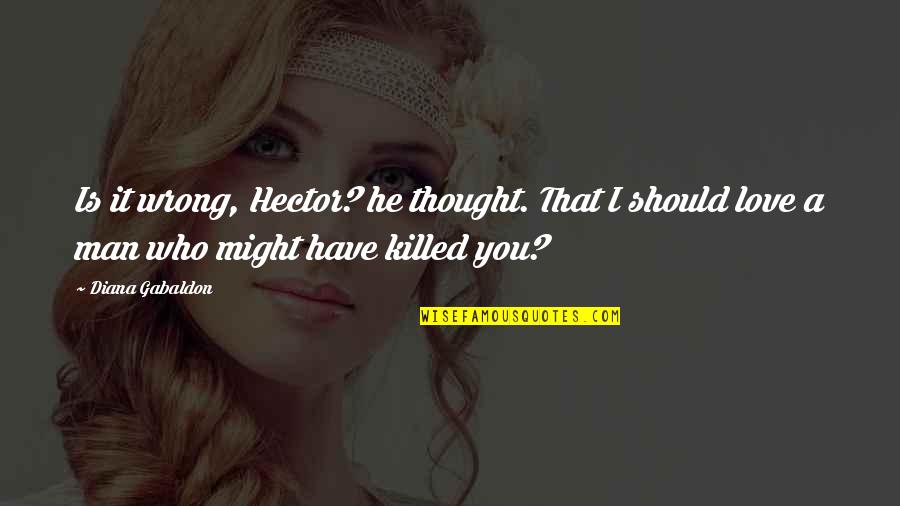 Is it wrong, Hector? he thought. That I should love a man who might have killed you? —
Diana Gabaldon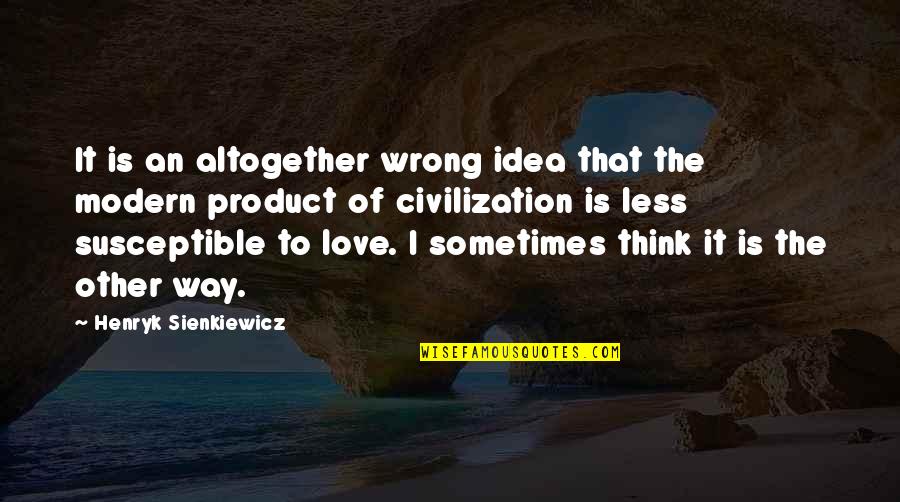 It is an altogether wrong idea that the modern product of civilization is less susceptible to love. I sometimes think it is the other way. —
Henryk Sienkiewicz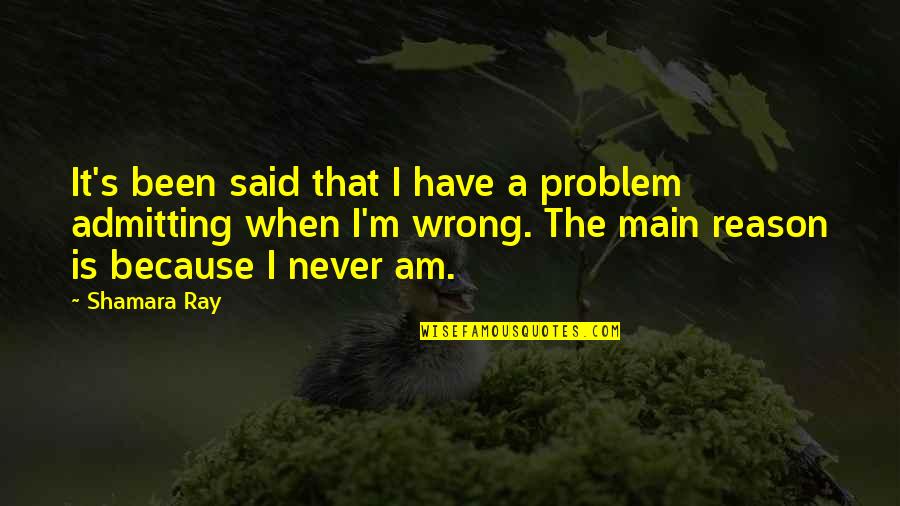 It's been said that I have a problem admitting when I'm wrong. The main reason is because I never am. —
Shamara Ray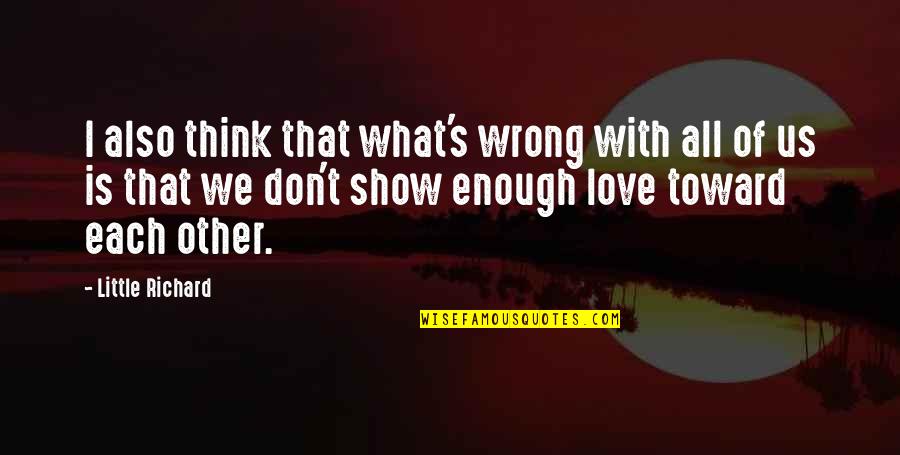 I also think that what's wrong with all of us is that we don't show enough love toward each other. —
Little Richard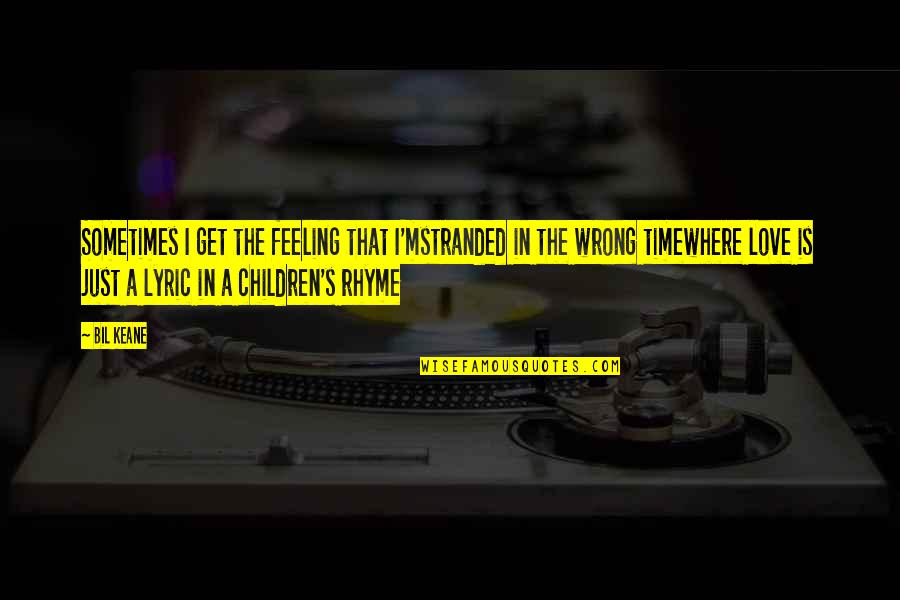 Sometimes I get the feeling that I'm
stranded in the wrong time
where love is just a lyric in a children's rhyme —
Bil Keane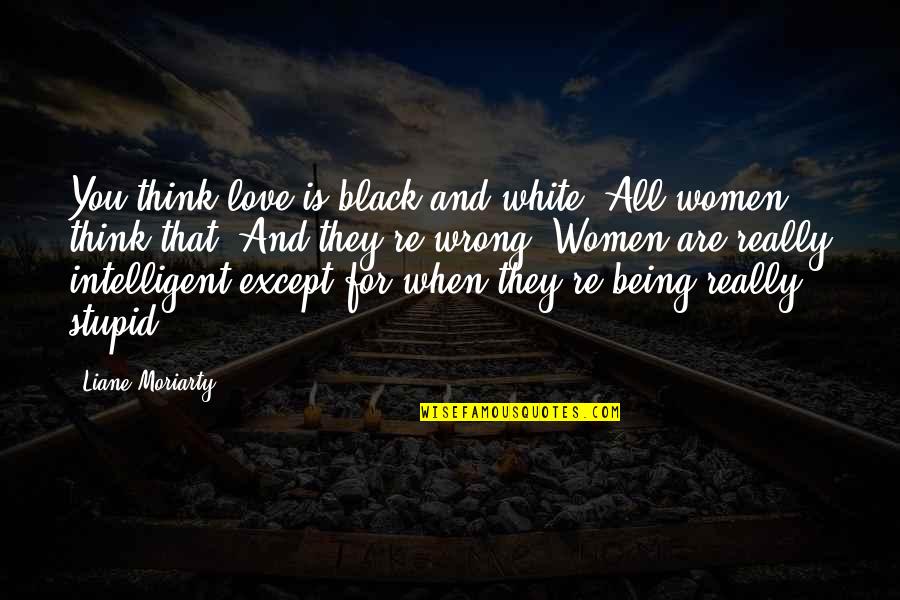 You think love is black and white. All women think that. And they're wrong. Women are really intelligent except for when they're being really stupid. —
Liane Moriarty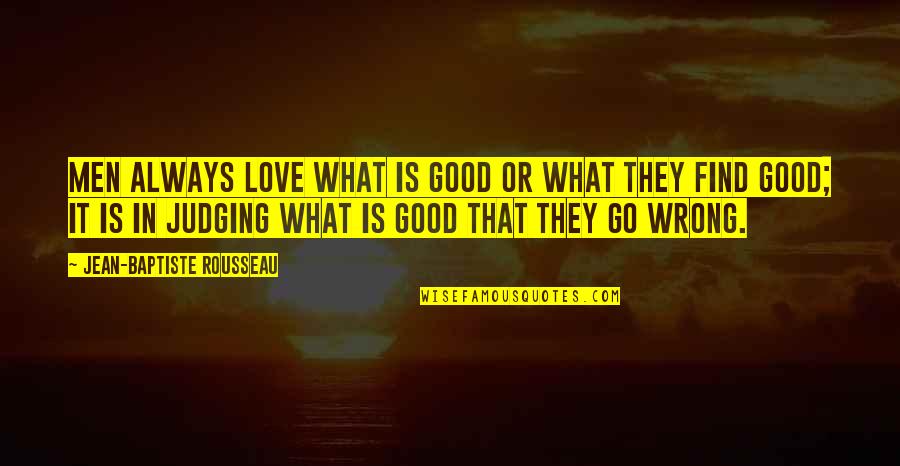 Men always love what is good or what they find good; it is in judging what is good that they go wrong. —
Jean-Baptiste Rousseau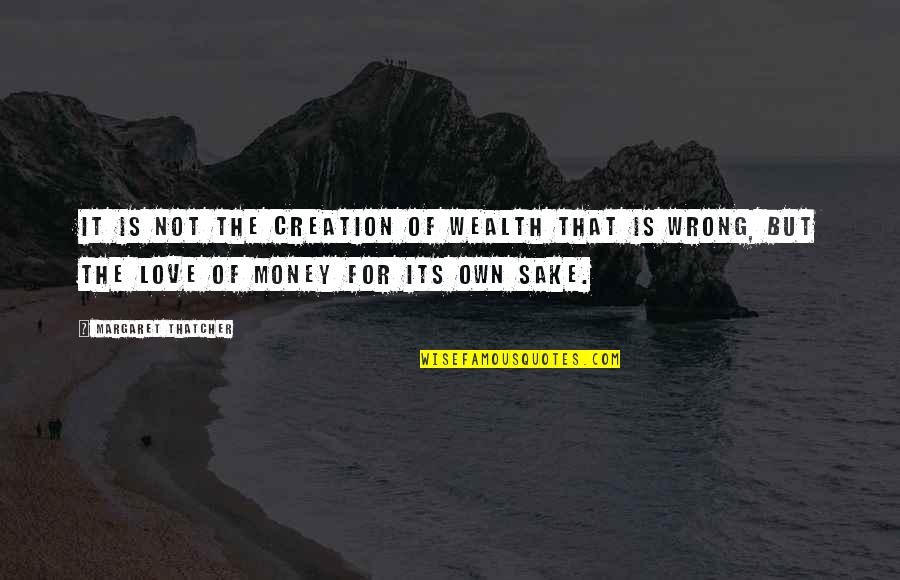 It is not the creation of wealth that is wrong, but the love of money for its own sake. —
Margaret Thatcher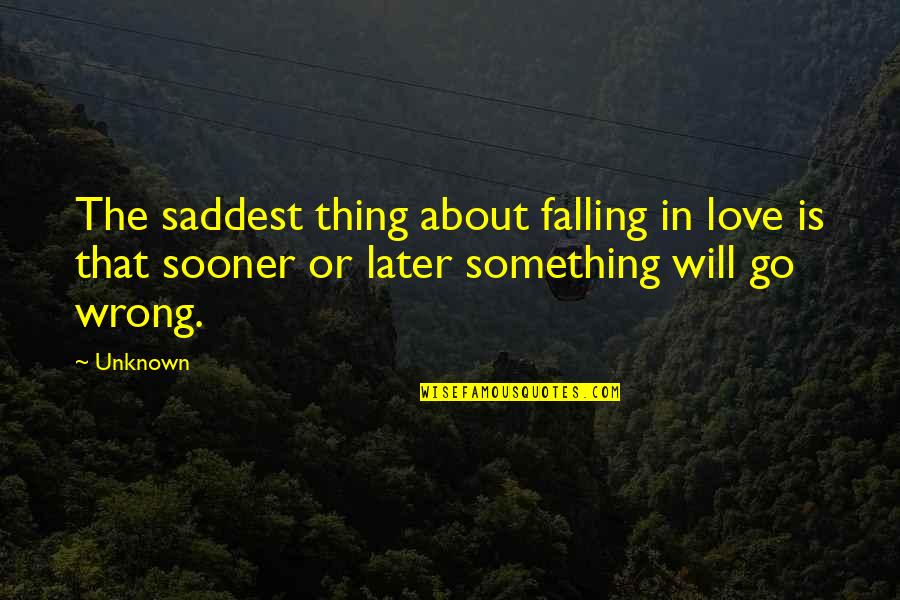 The saddest thing about falling in love is that sooner or later something will go wrong. —
Unknown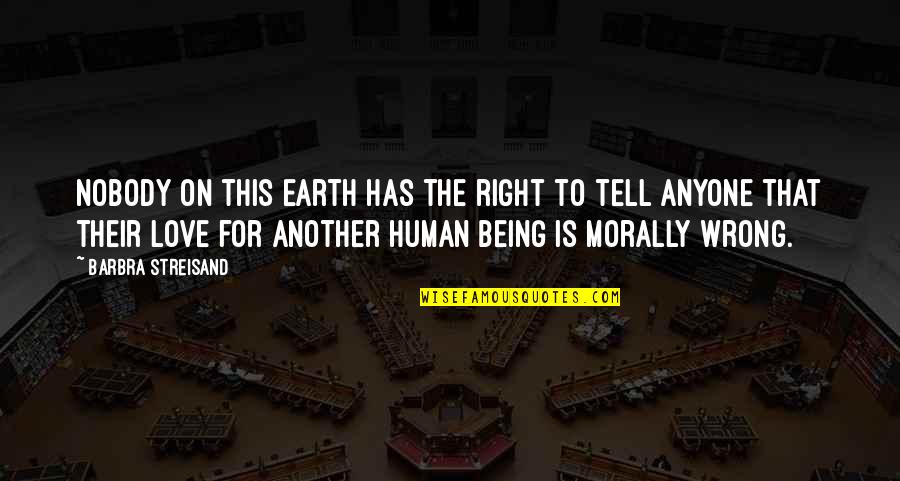 Nobody on this earth has the right to tell anyone that their love for another human being is morally wrong. —
Barbra Streisand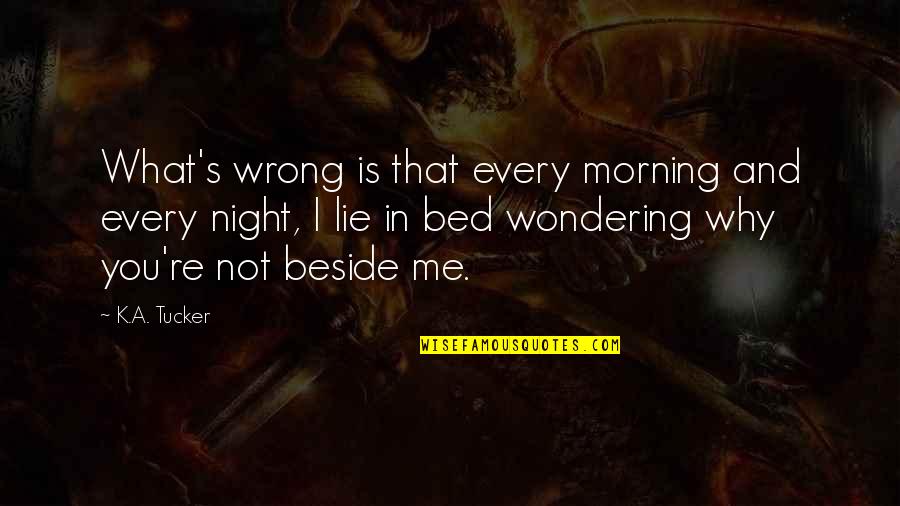 What's wrong is that every morning and every night, I lie in bed wondering why you're not beside me. —
K.A. Tucker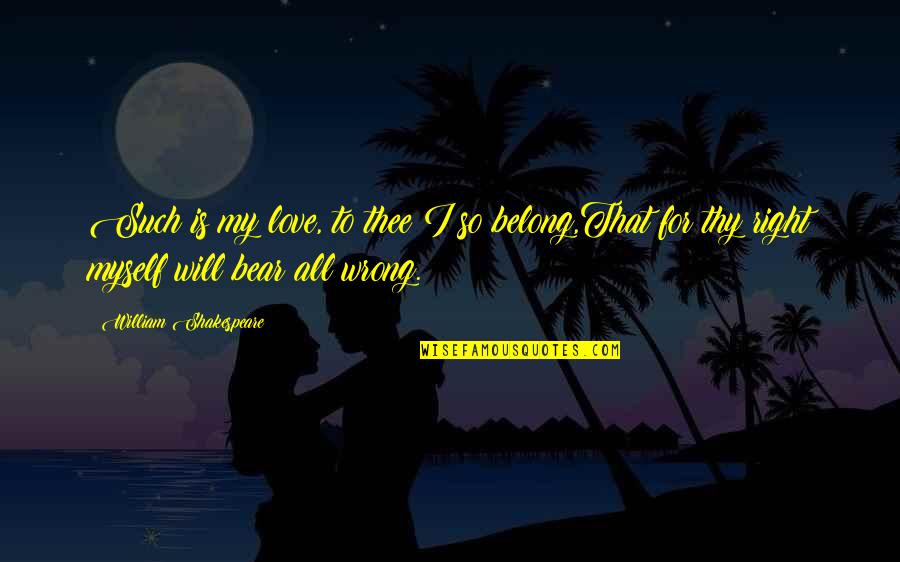 Such is my love, to thee I so belong,
That for thy right myself will bear all wrong. —
William Shakespeare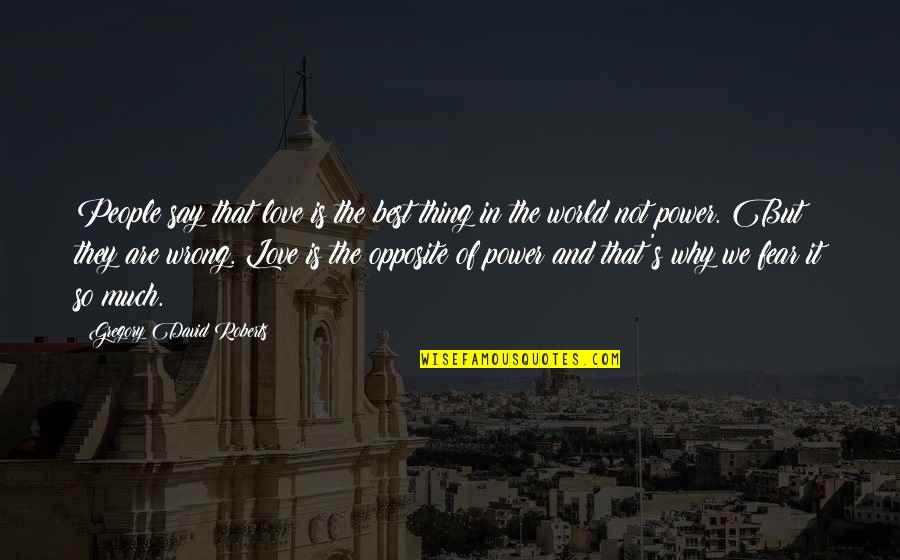 People say that love is the best thing in the world not power. But they are wrong. Love is the opposite of power and that's why we fear it so much. —
Gregory David Roberts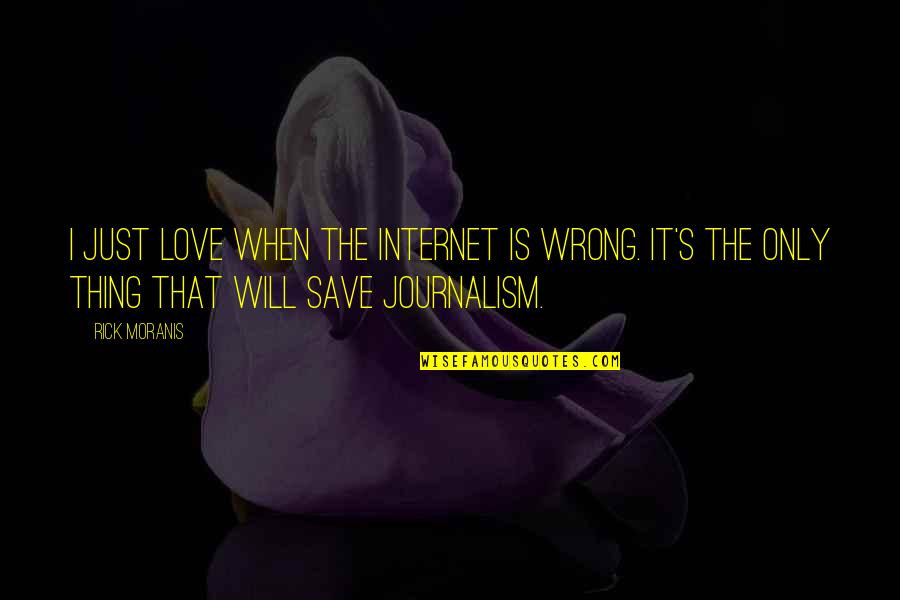 I just love when the Internet is wrong. It's the only thing that will save journalism. —
Rick Moranis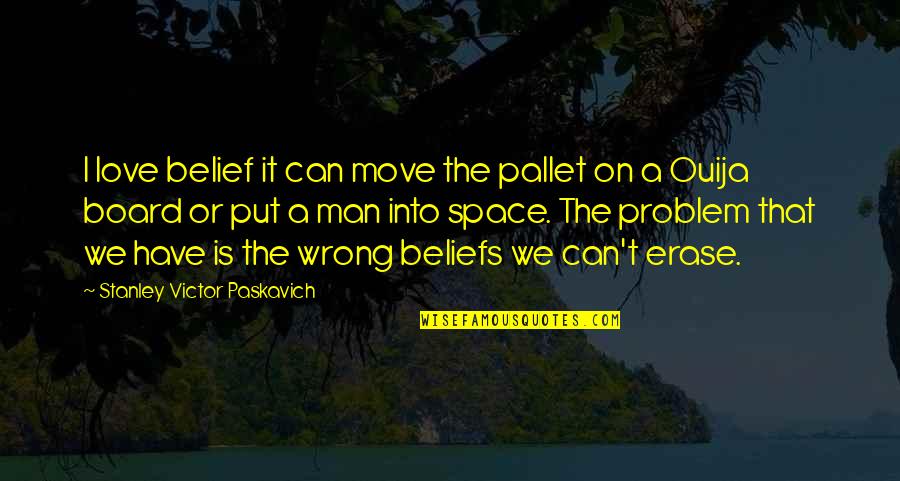 I love belief it can move the pallet on a Ouija board or put a man into space. The problem that we have is the wrong beliefs we can't erase. —
Stanley Victor Paskavich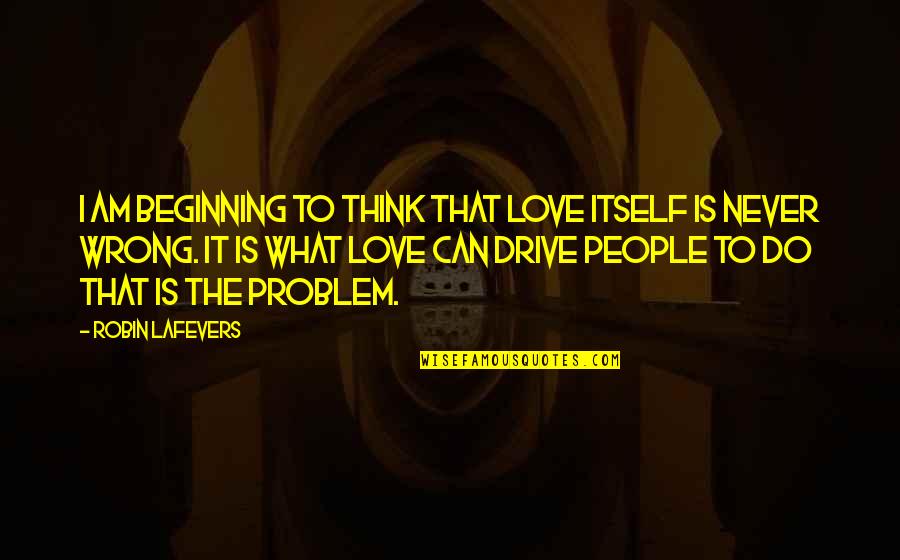 I am beginning to think that love itself is never wrong. It is what love can drive people to do that is the problem. —
Robin LaFevers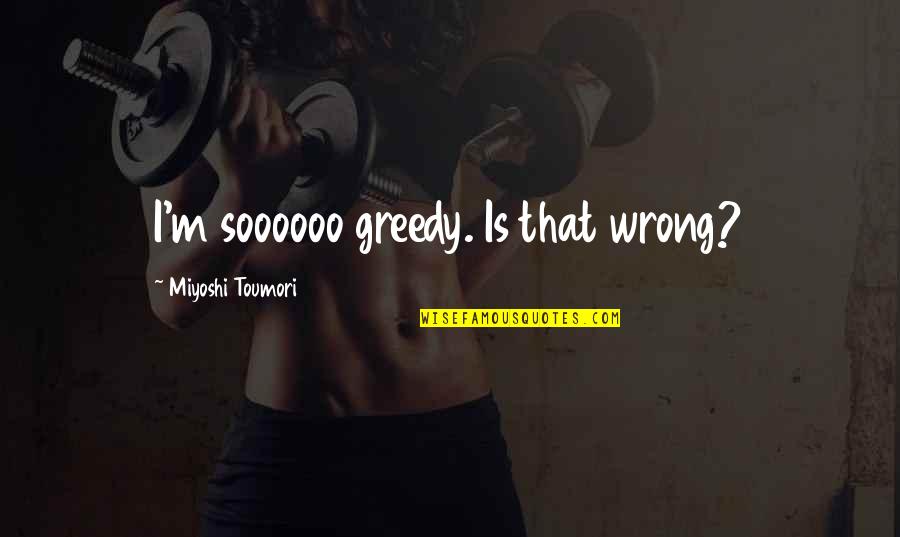 I'm soooooo greedy. Is that wrong? —
Miyoshi Toumori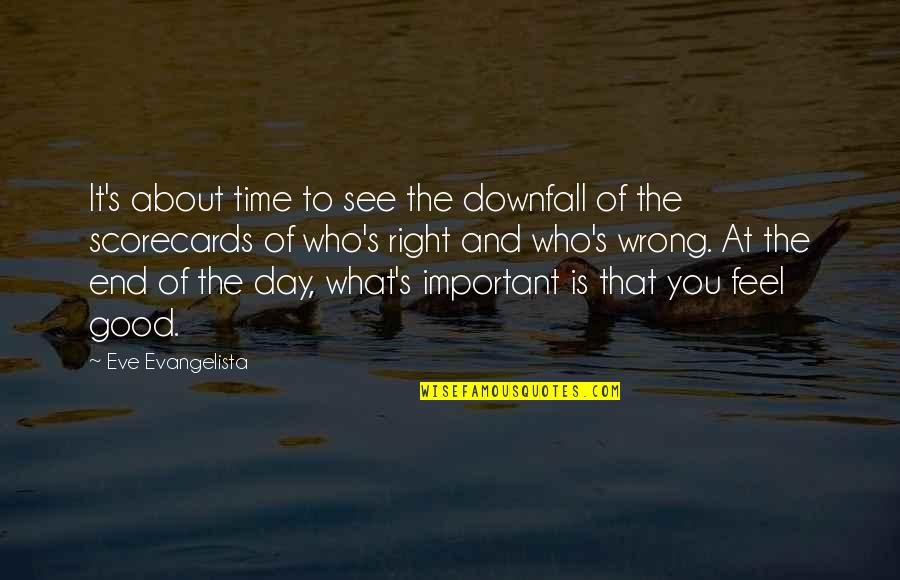 It's about time to see the downfall of the scorecards of who's right and who's wrong. At the end of the day, what's important is that you feel good. —
Eve Evangelista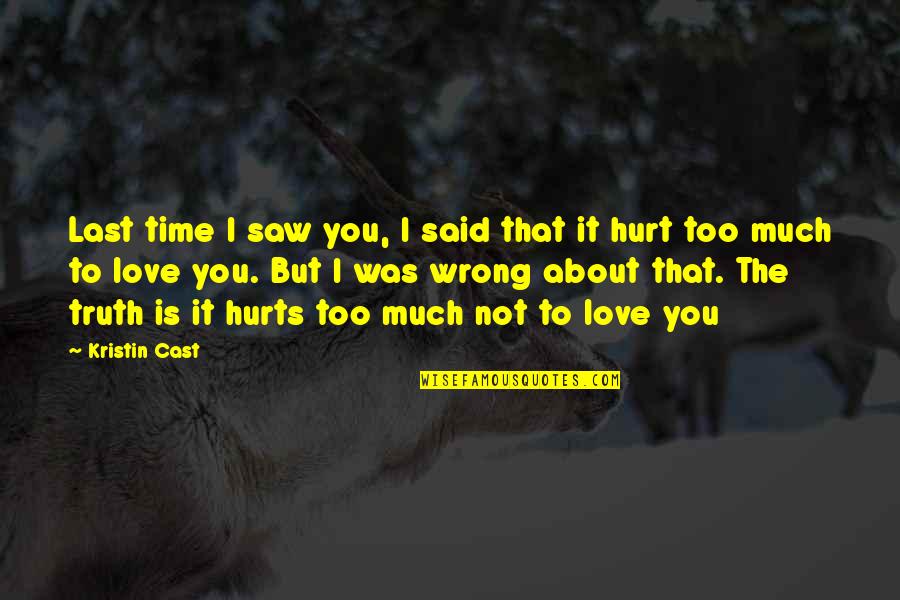 Last time I saw you, I said that it hurt too much to love you. But I was wrong about that. The truth is it hurts too much not to love you —
Kristin Cast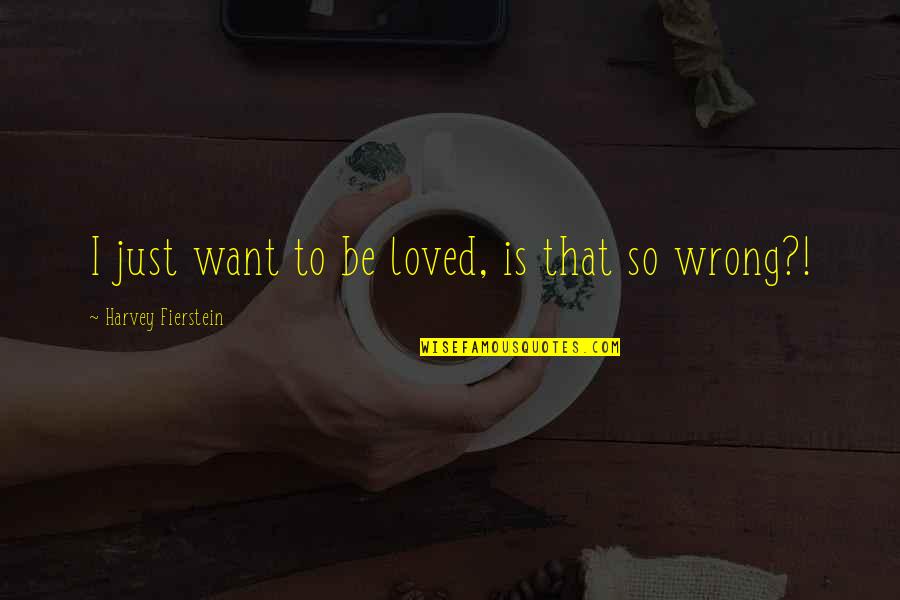 I just want to be loved, is that so wrong?! —
Harvey Fierstein
The only thing that feels right is as wrong as it can get —
Maggie Hall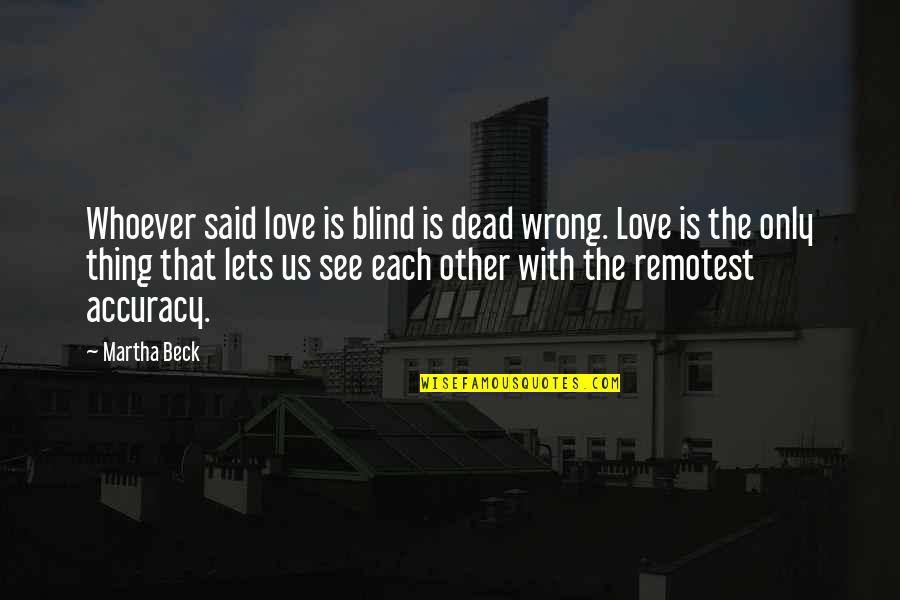 Whoever said love is blind is dead wrong. Love is the only thing that lets us see each other with the remotest accuracy. —
Martha Beck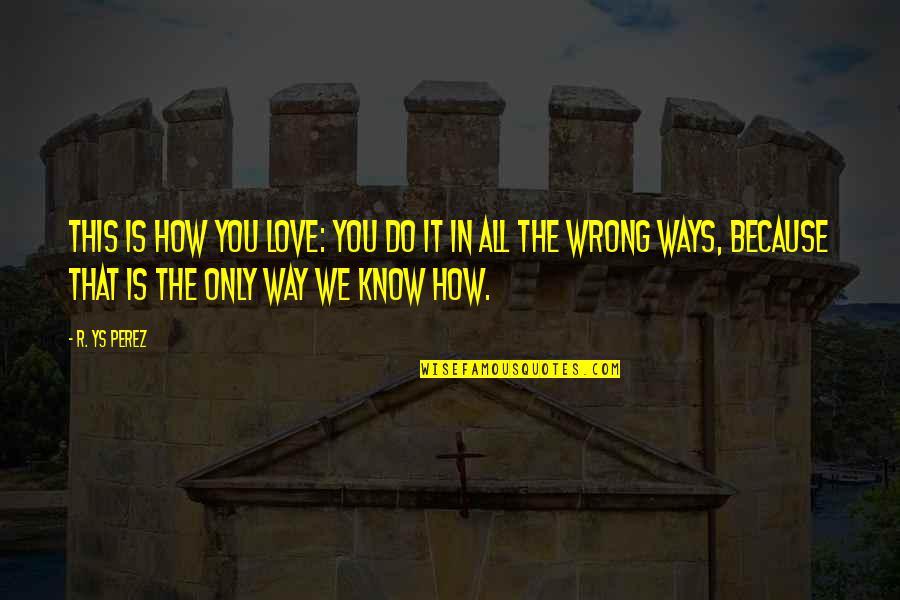 This is how you love: you do it in all the wrong ways, because that is the only way we know how. —
R. YS Perez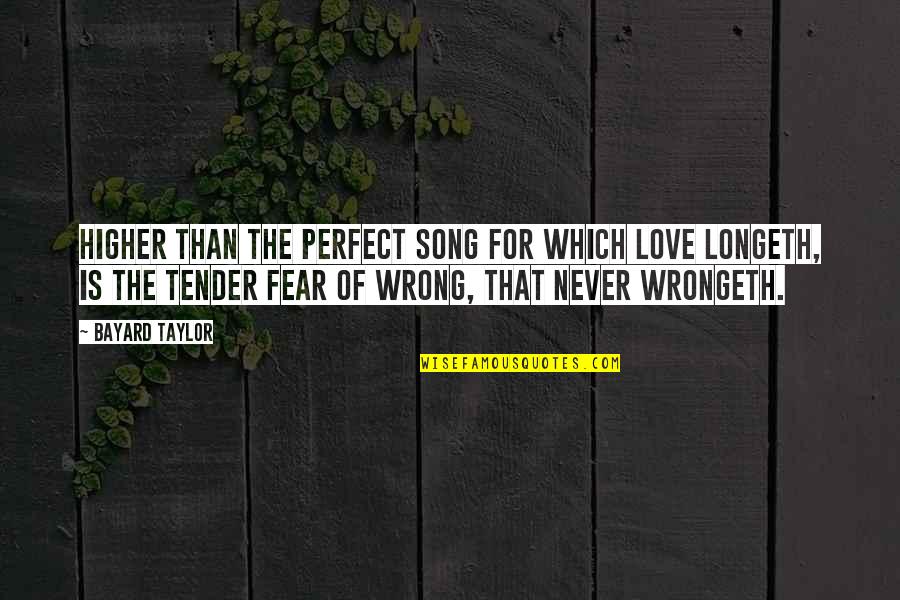 Higher than the perfect song For which love longeth, Is the tender fear of wrong, That never wrongeth. —
Bayard Taylor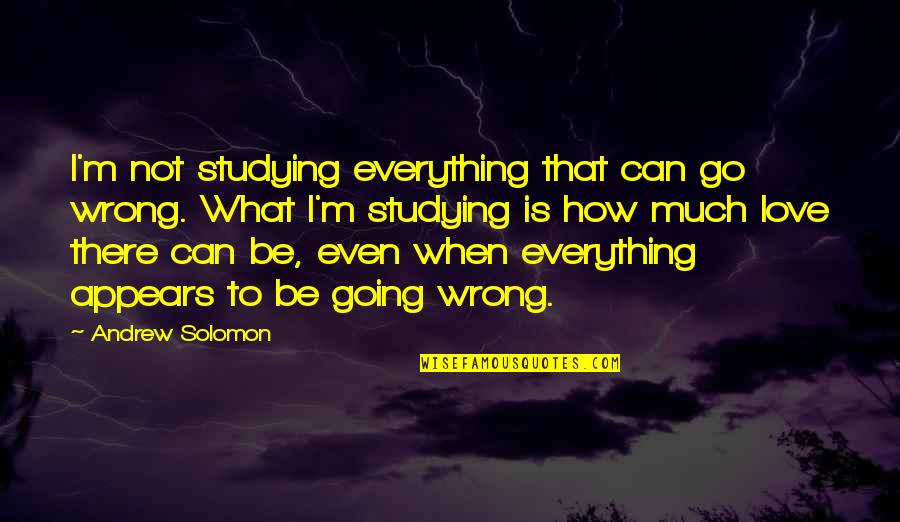 I'm not studying everything that can go wrong. What I'm studying is how much love there can be, even when everything appears to be going wrong. —
Andrew Solomon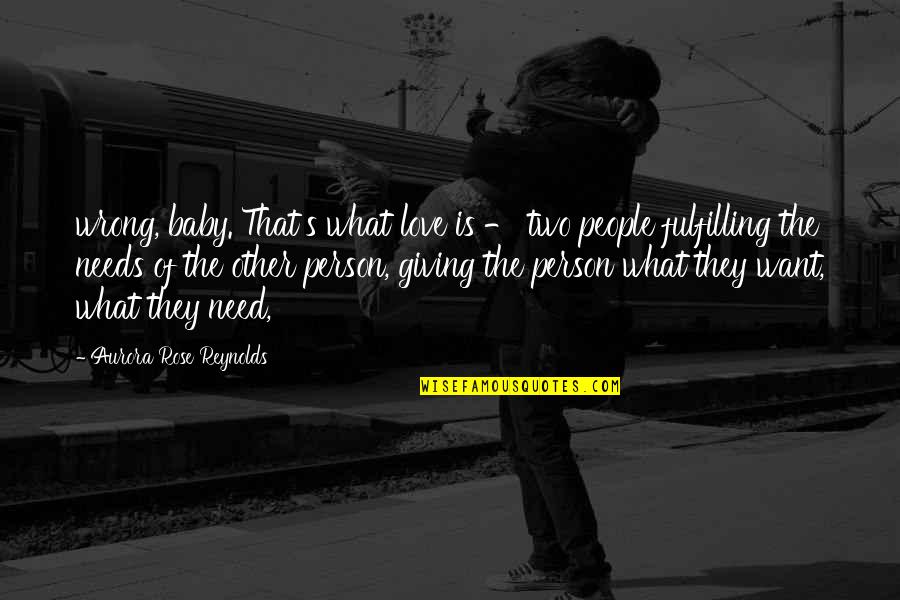 wrong, baby. That's what love is - two people fulfilling the needs of the other person, giving the person what they want, what they need, —
Aurora Rose Reynolds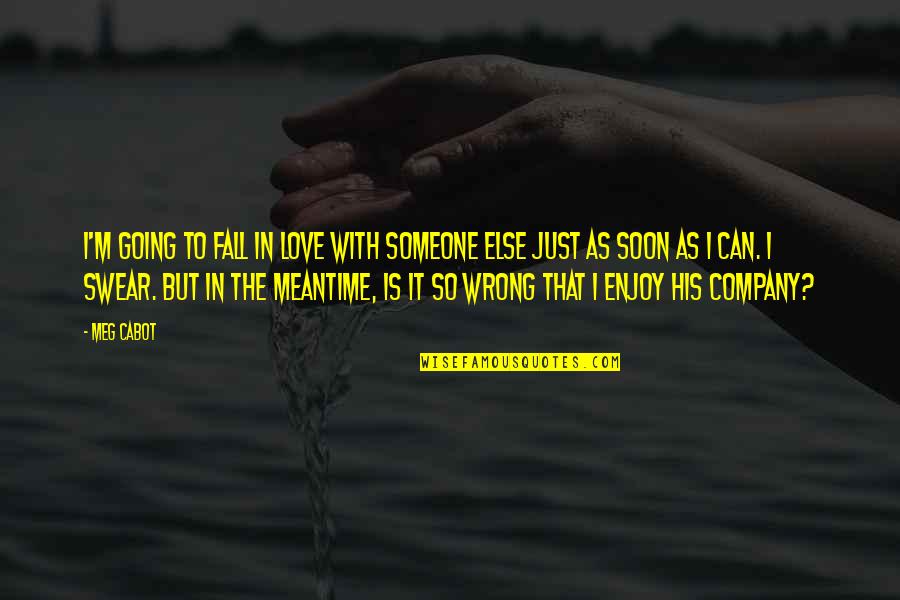 I'm going to fall in love with someone else just as soon as I can. I swear. But in the meantime, is it so wrong that I enjoy his company? —
Meg Cabot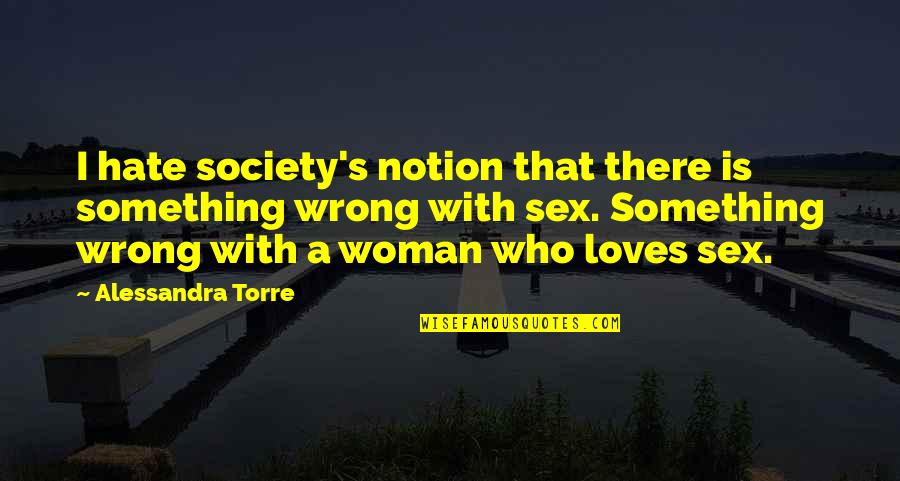 I hate society's notion that there is something wrong with sex. Something wrong with a woman who loves sex. —
Alessandra Torre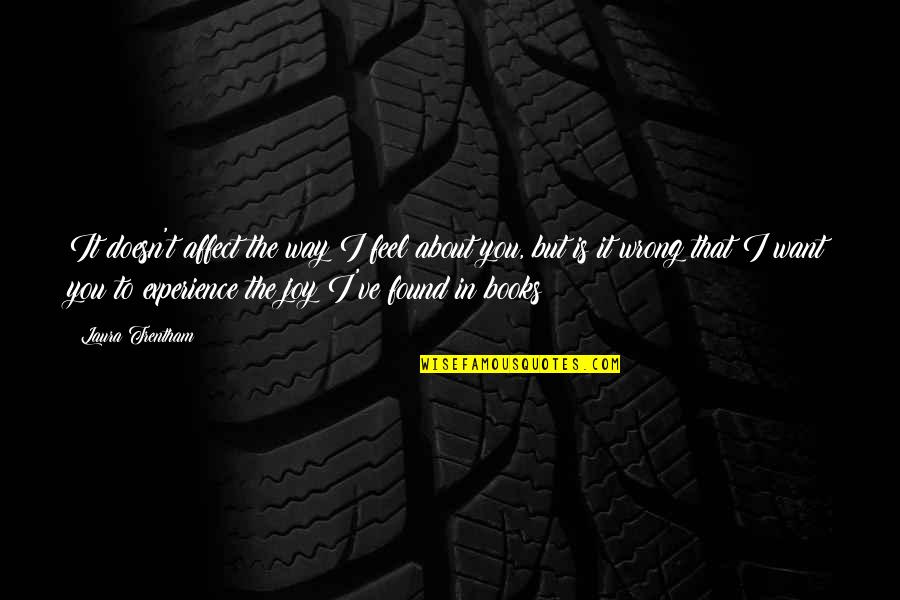 It doesn't affect the way I feel about you, but is it wrong that I want you to experience the joy I've found in books? —
Laura Trentham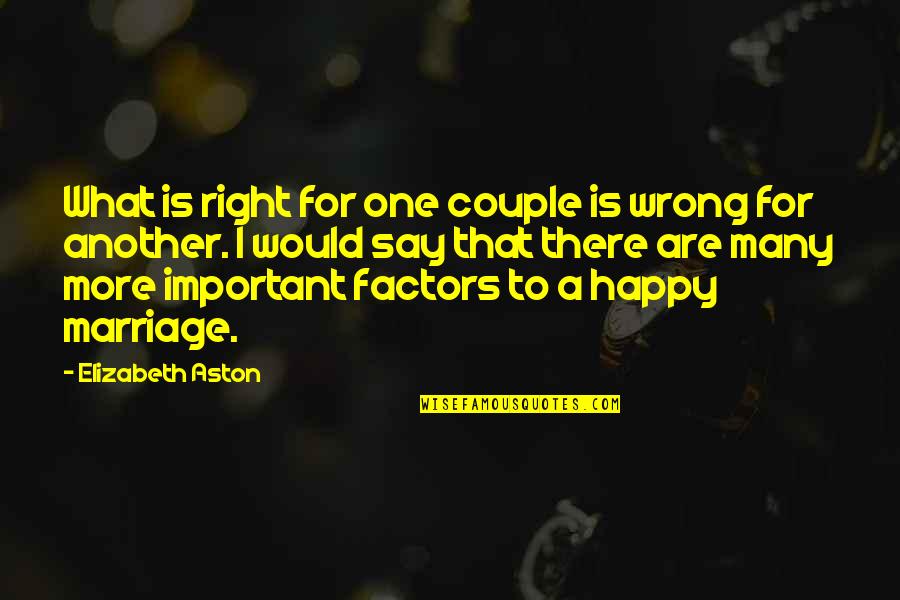 What is right for one couple is wrong for another. I would say that there are many more important factors to a happy marriage. —
Elizabeth Aston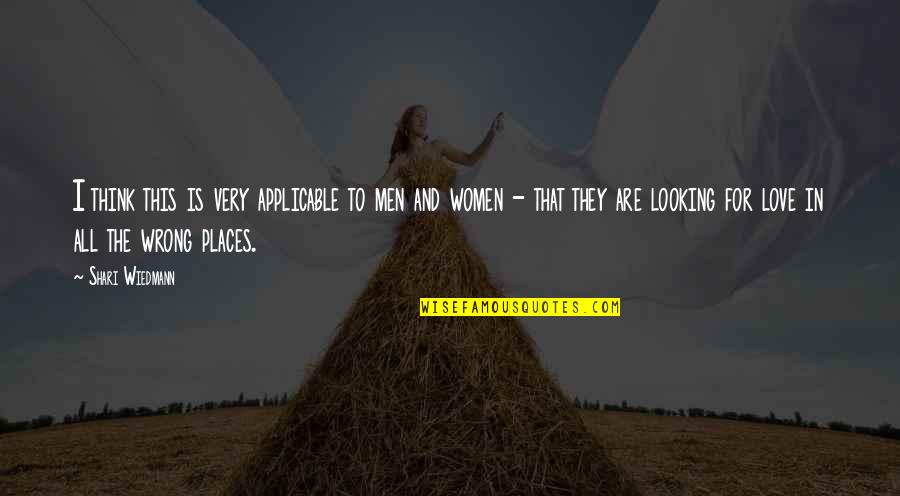 I think this is very applicable to men and women - that they are looking for love in all the wrong places. —
Shari Wiedmann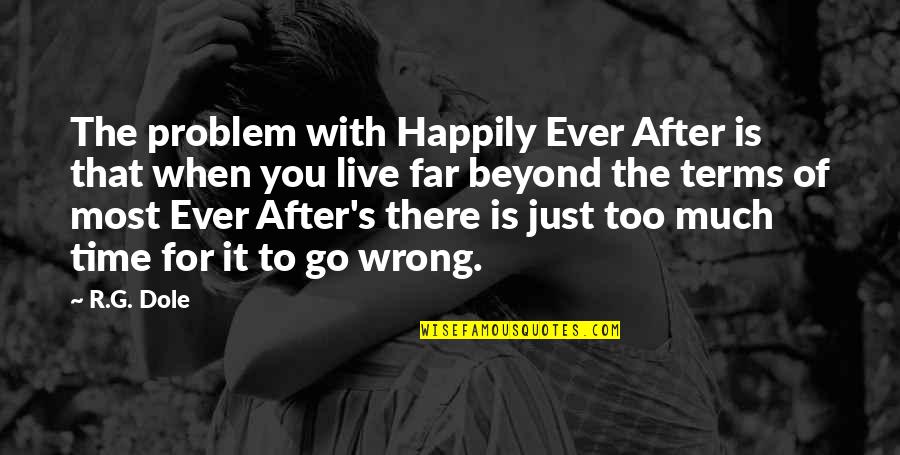 The problem with Happily Ever After is that when you live far beyond the terms of most Ever After's there is just too much time for it to go wrong. —
R.G. Dole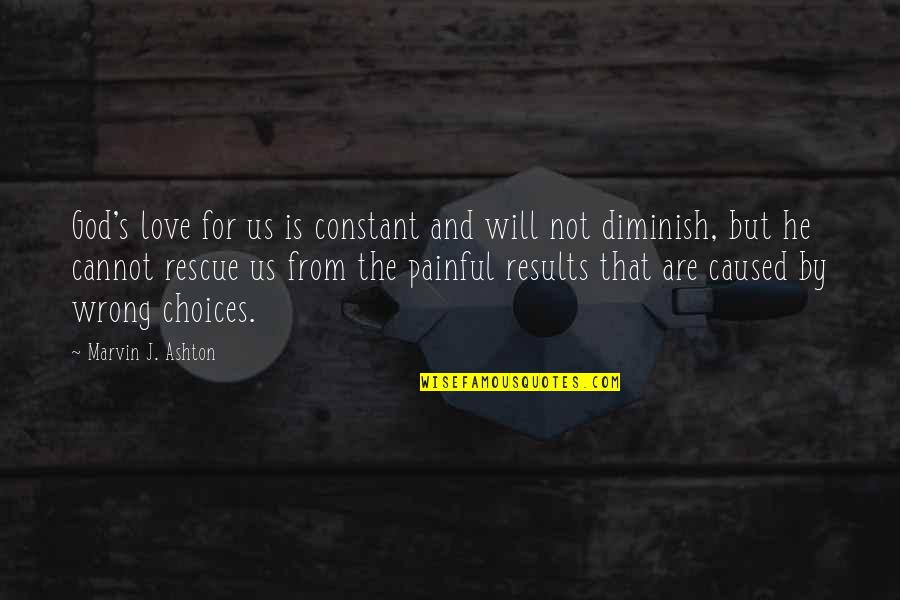 God's love for us is constant and will not diminish, but he cannot rescue us from the painful results that are caused by wrong choices. —
Marvin J. Ashton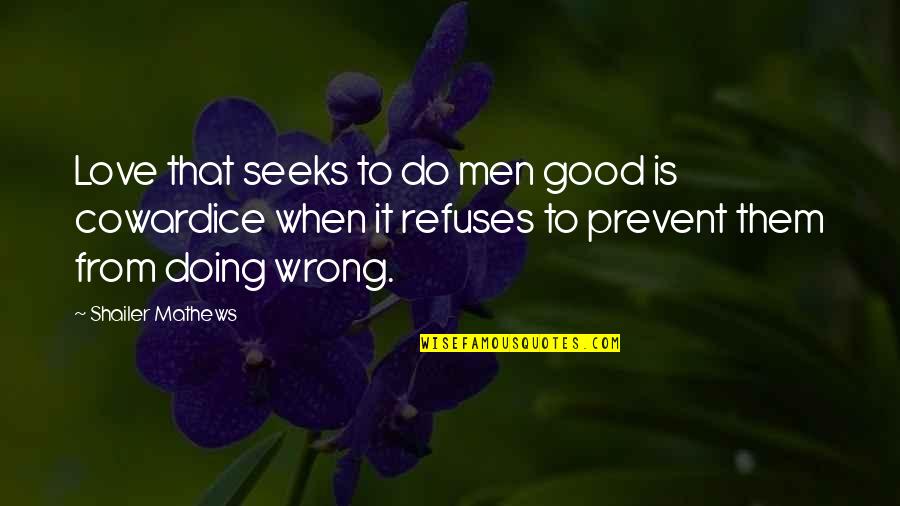 Love that seeks to do men good is cowardice when it refuses to prevent them from doing wrong. —
Shailer Mathews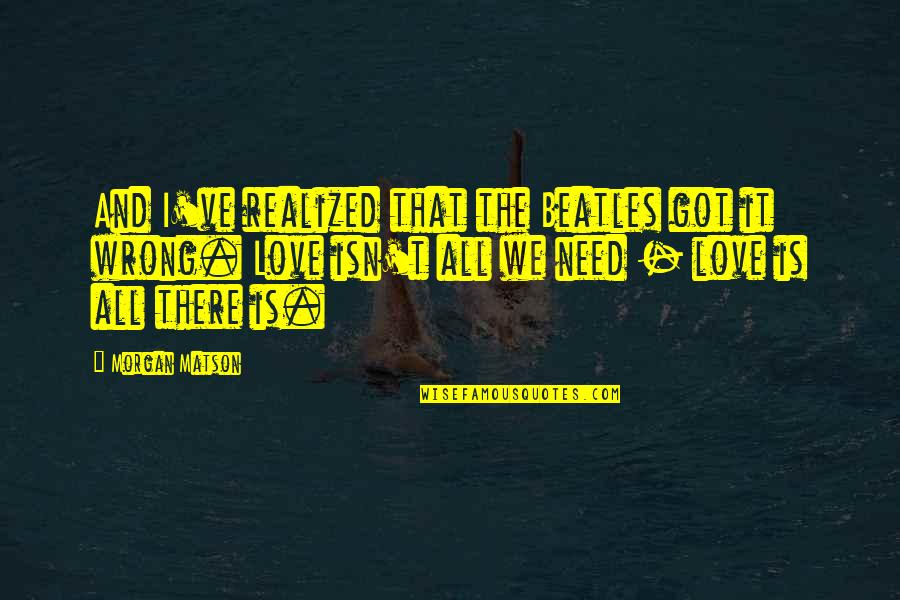 And I've realized that the Beatles got it wrong. Love isn't all we need - love is all there is. —
Morgan Matson
There is one experience that brings joy or happiness to every living being. The experience of love. —
Deepak Chopra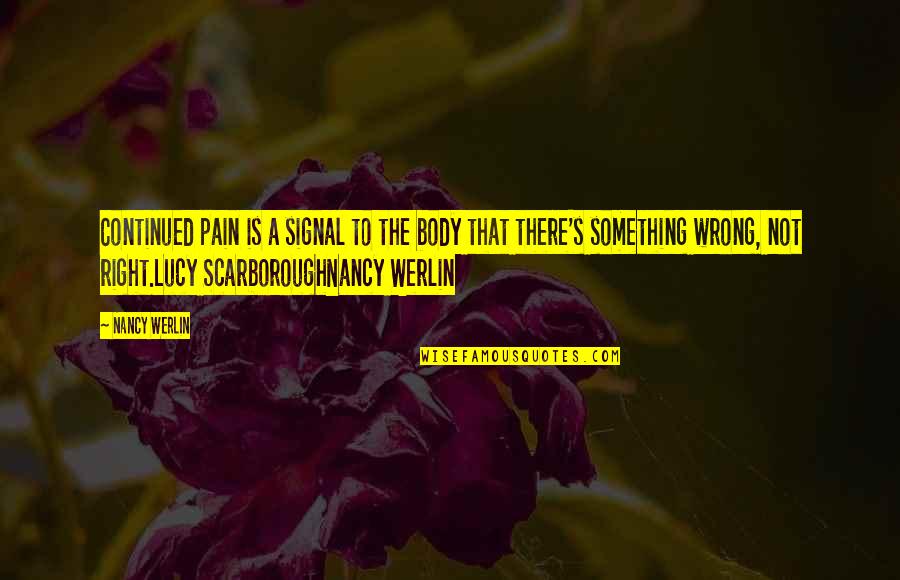 Continued pain is a signal to the body that there's something wrong, not right.
Lucy Scarborough
Nancy Werlin —
Nancy Werlin