Love Takes Work Quotes
Collection of top 21 famous quotes about Love Takes Work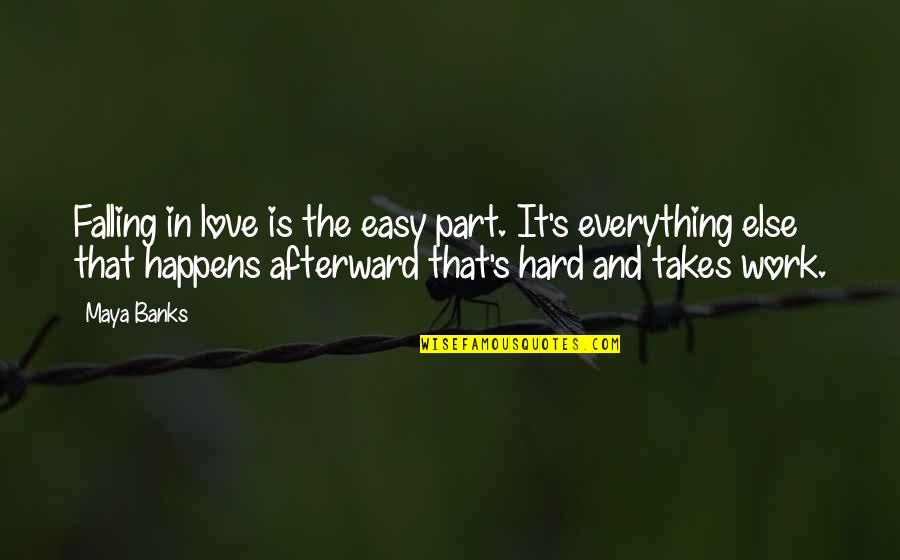 Falling in love is the easy part. It's everything else that happens afterward that's hard and takes work.
—
Maya Banks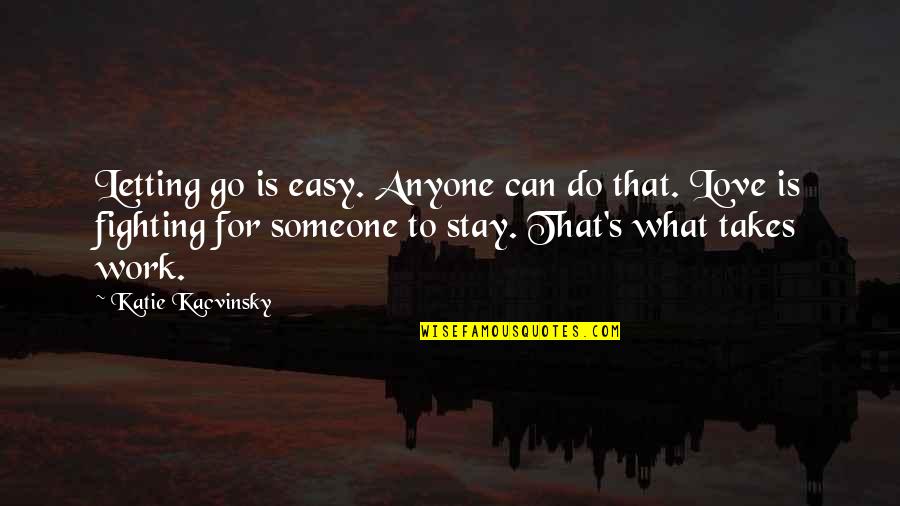 Letting go is easy. Anyone can do that. Love is fighting for someone to stay. That's what takes work.
—
Katie Kacvinsky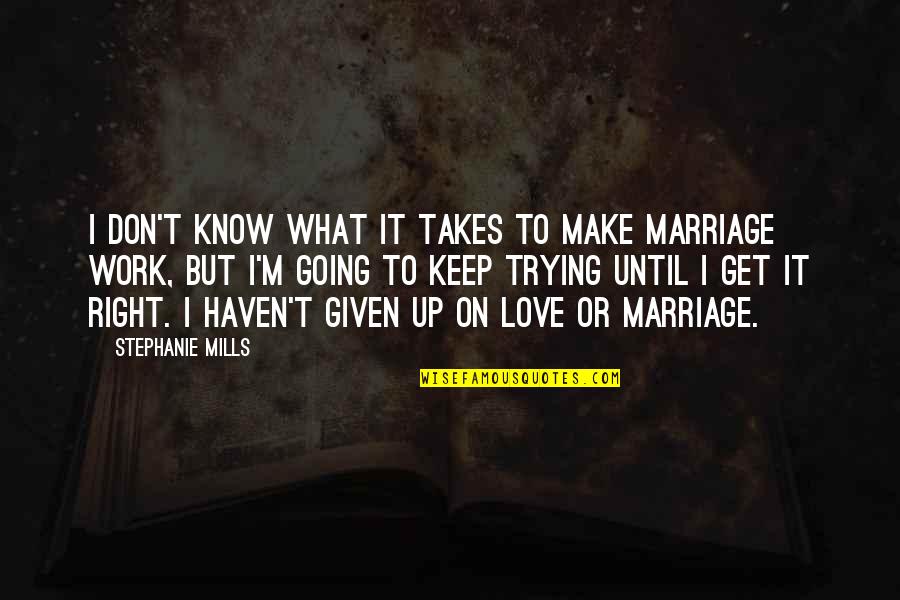 I don't know what it takes to make marriage work, but I'm going to keep trying until I get it right. I haven't given up on love or marriage.
—
Stephanie Mills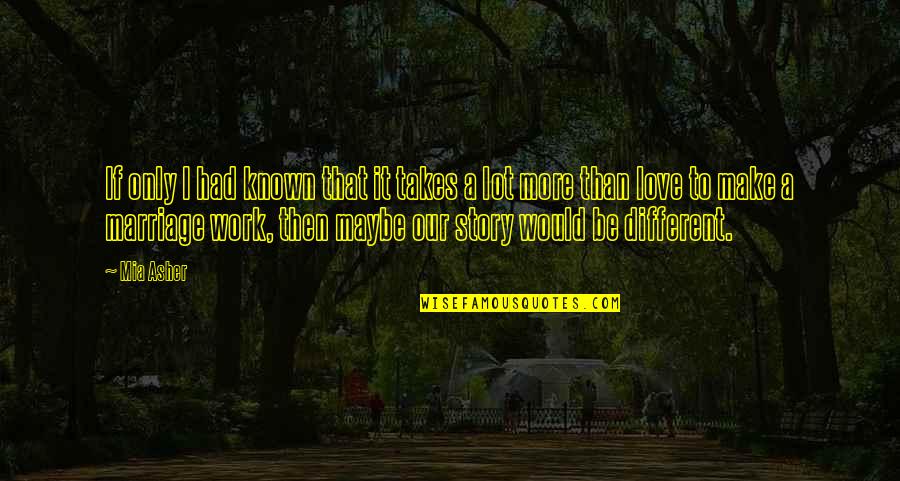 If only I had known that it takes a lot more than love to make a marriage work, then maybe our story would be different.
—
Mia Asher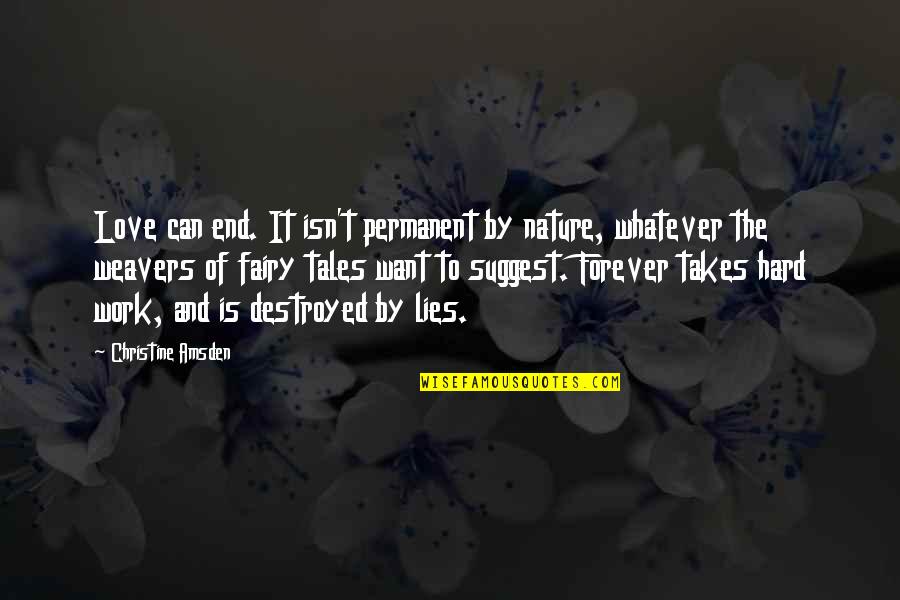 Love can end. It isn't permanent by nature, whatever the weavers of fairy tales want to suggest. Forever takes hard work, and is destroyed by lies.
—
Christine Amsden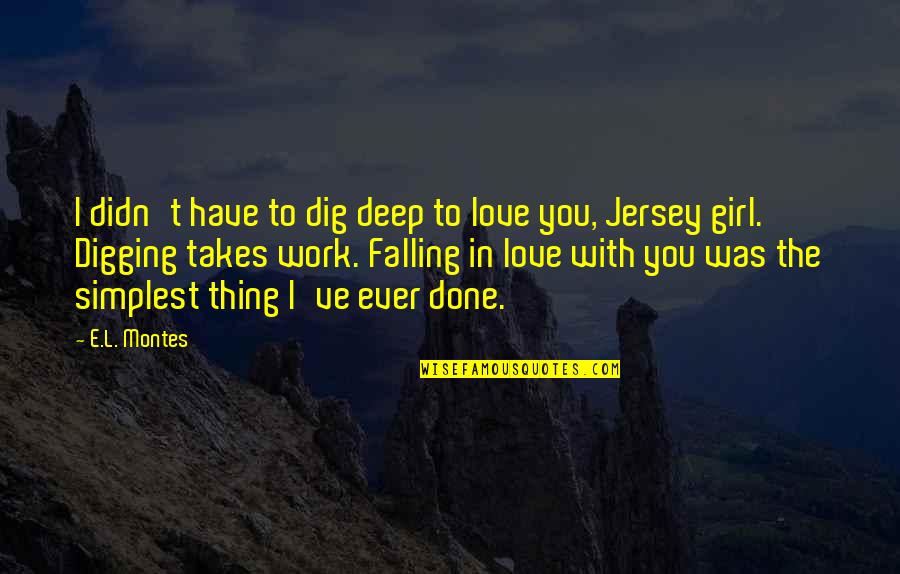 I didn't have to dig deep to love you, Jersey girl. Digging takes work. Falling in love with you was the simplest thing I've ever done.
—
E.L. Montes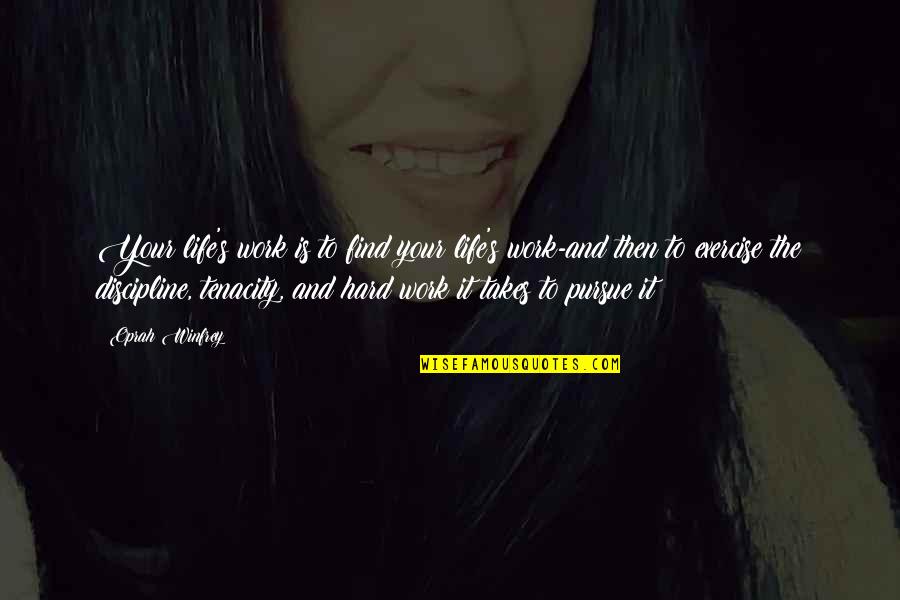 Your life's work is to find your life's work-and then to exercise the discipline, tenacity, and hard work it takes to pursue it
—
Oprah Winfrey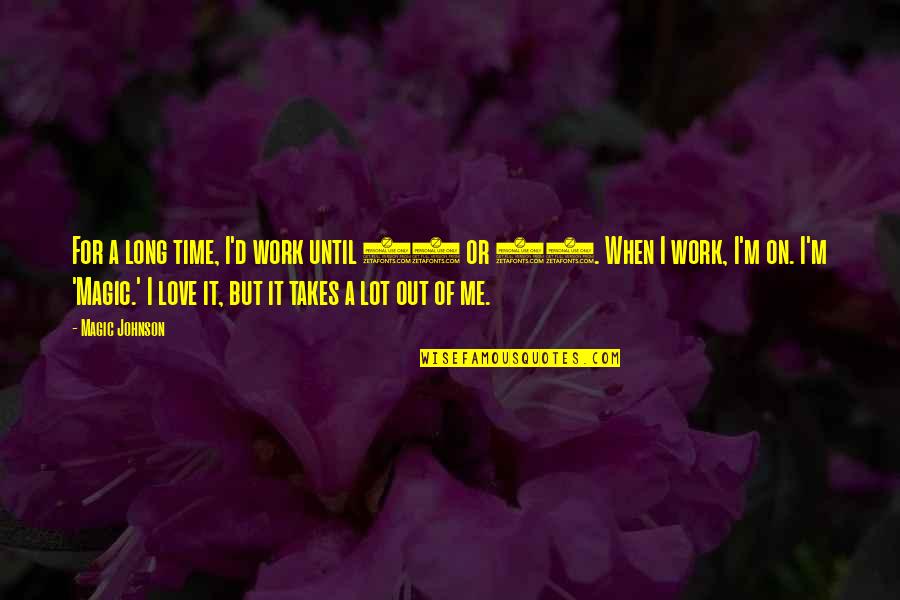 For a long time, I'd work until 10 or 11. When I work, I'm on. I'm 'Magic.' I love it, but it takes a lot out of me. —
Magic Johnson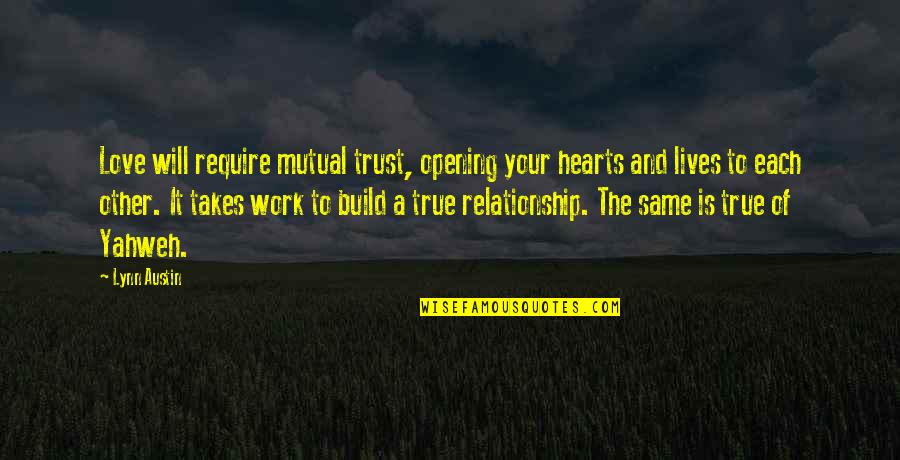 Love will require mutual trust, opening your hearts and lives to each other. It takes work to build a true relationship. The same is true of Yahweh. —
Lynn Austin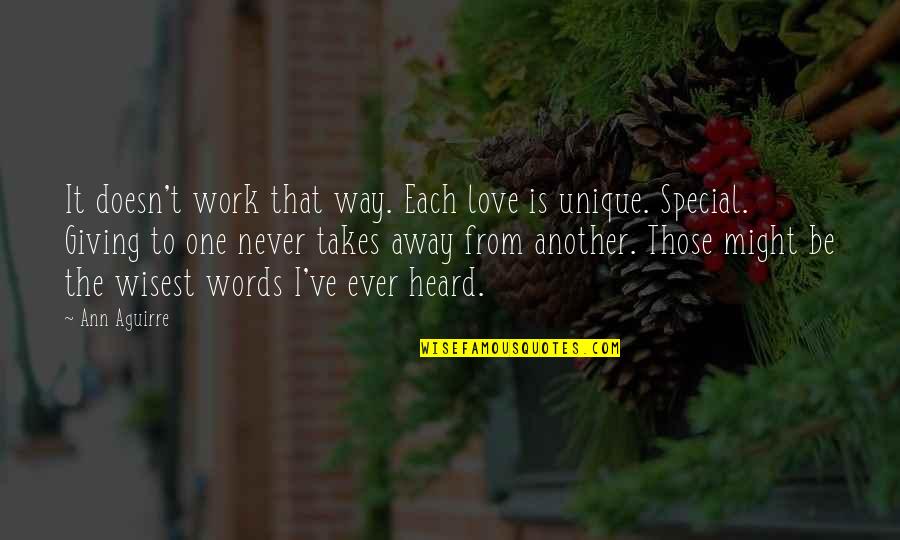 It doesn't work that way. Each love is unique. Special. Giving to one never takes away from another. Those might be the wisest words I've ever heard. —
Ann Aguirre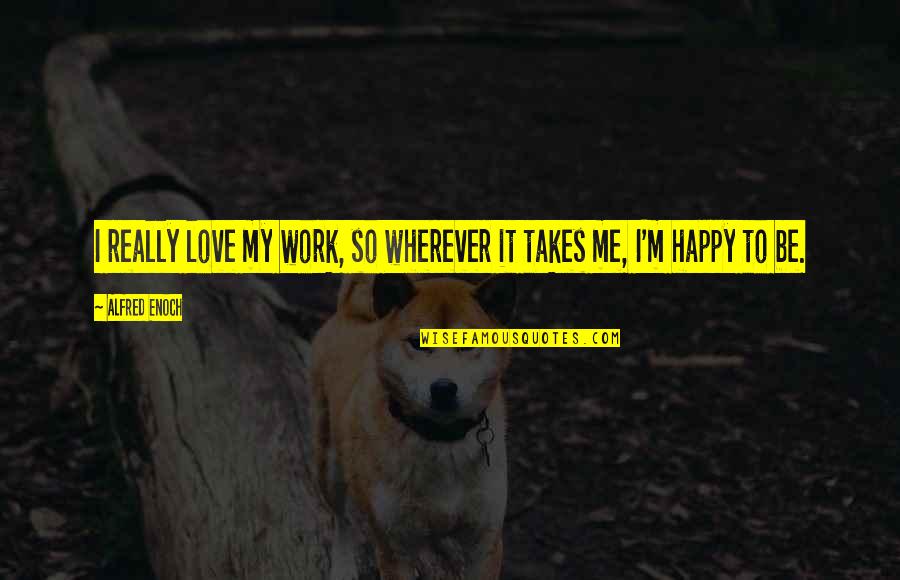 I really love my work, so wherever it takes me, I'm happy to be. —
Alfred Enoch
Love is ever evolving and it takes compromise, work and patience. —
Jessica Alba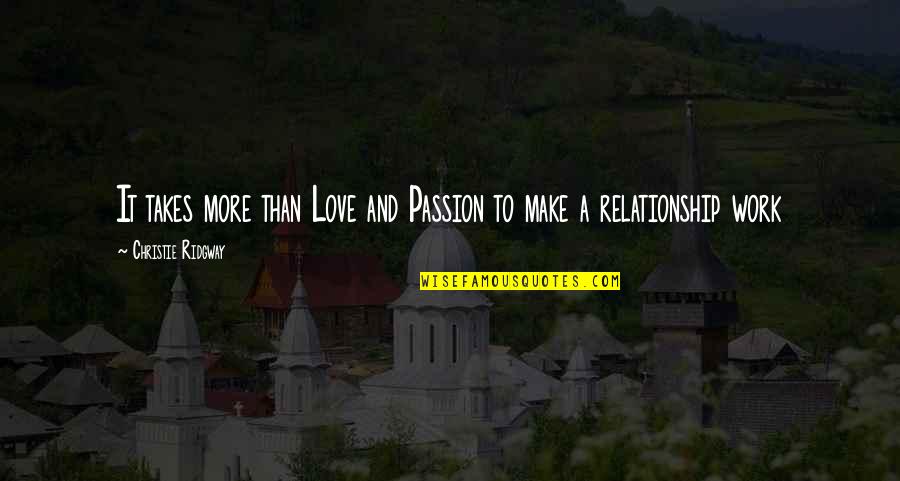 It takes more than Love and Passion to make a relationship work —
Christie Ridgway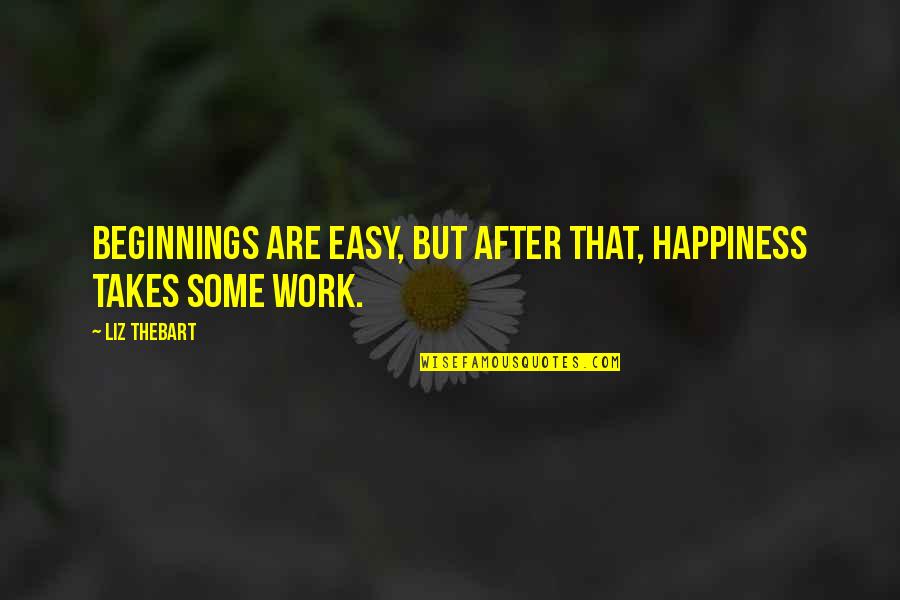 Beginnings are easy, but after that, happiness takes some work. —
Liz Thebart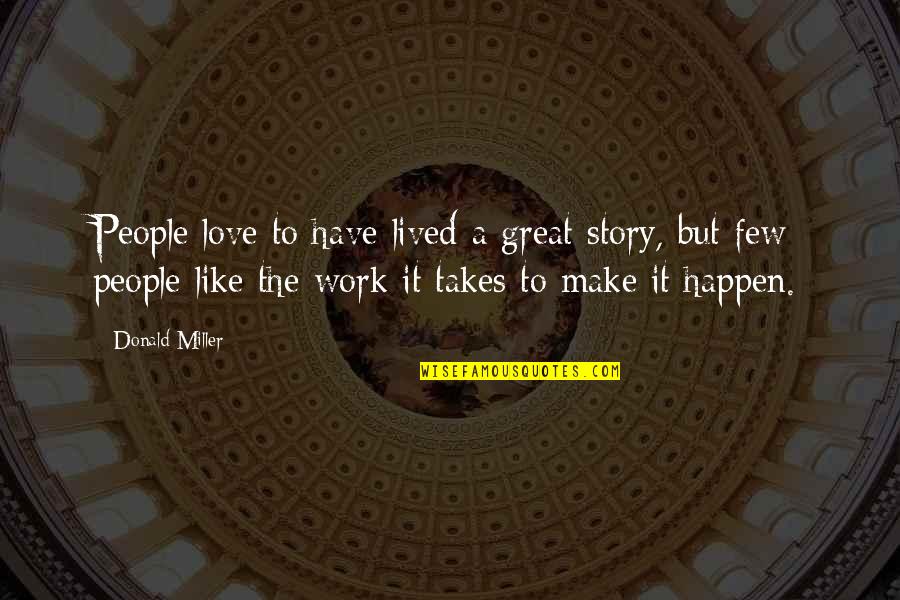 People love to have lived a great story, but few people like the work it takes to make it happen. —
Donald Miller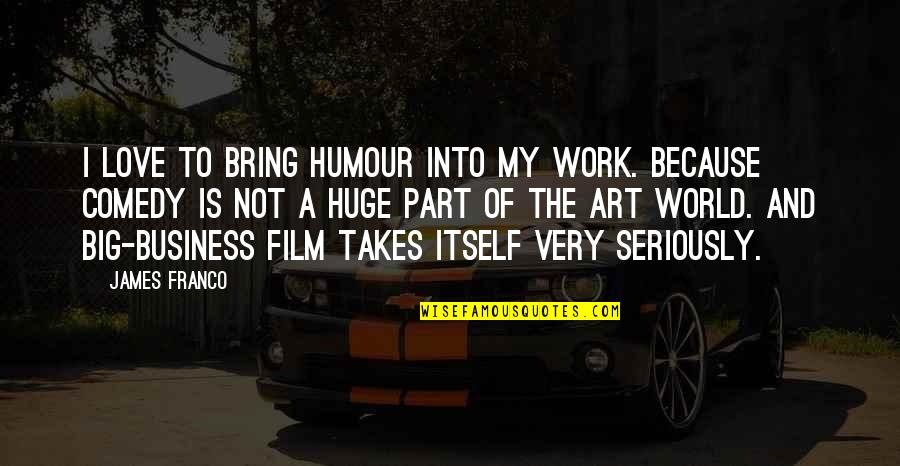 I love to bring humour into my work. Because comedy is not a huge part of the art world. And big-business film takes itself very seriously. —
James Franco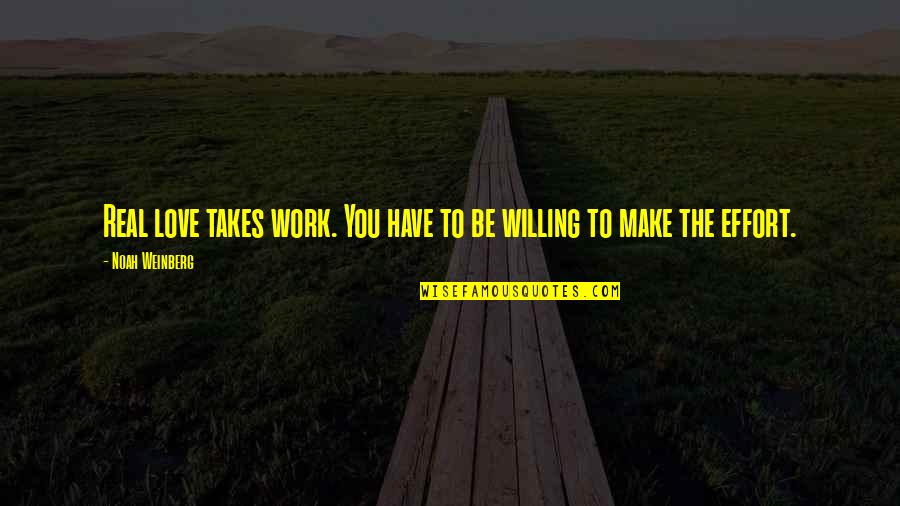 Real
love takes work
. You have to be willing to make the effort. —
Noah Weinberg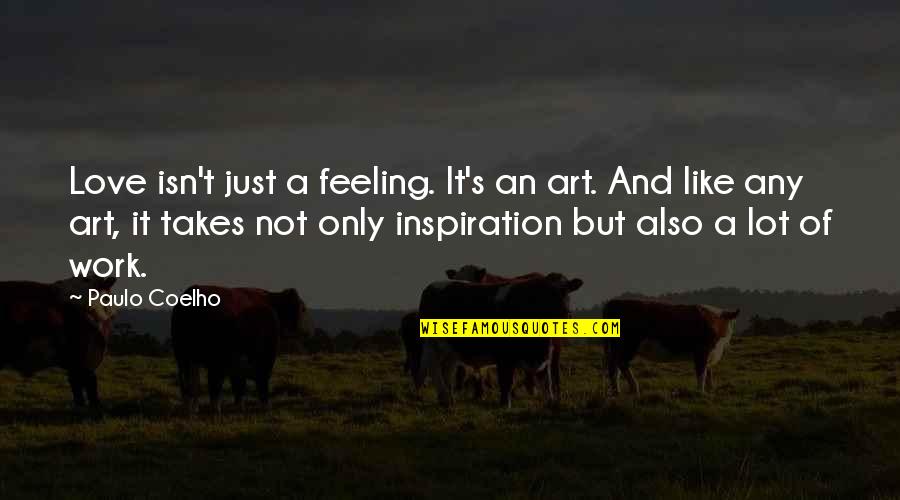 Love isn't just a feeling. It's an art. And like any art, it takes not only inspiration but also a lot of work. —
Paulo Coelho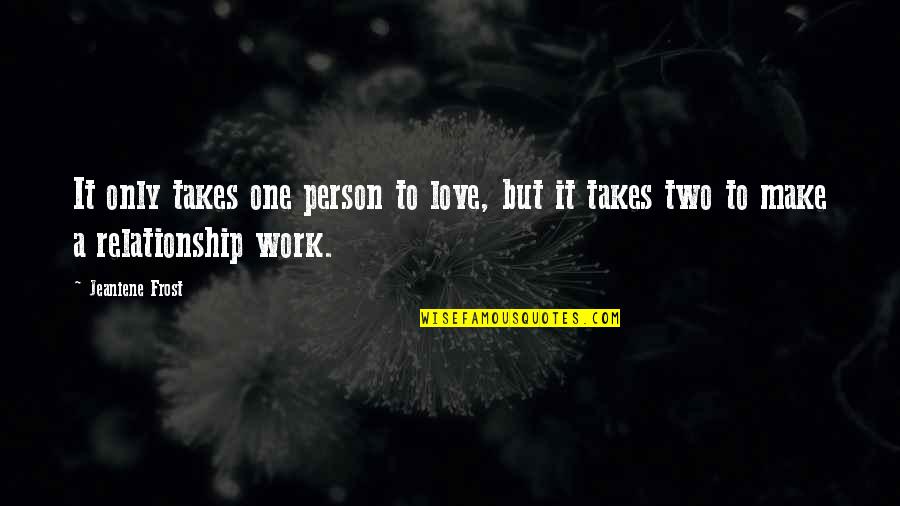 It only takes one person to love, but it takes two to make a relationship work. —
Jeaniene Frost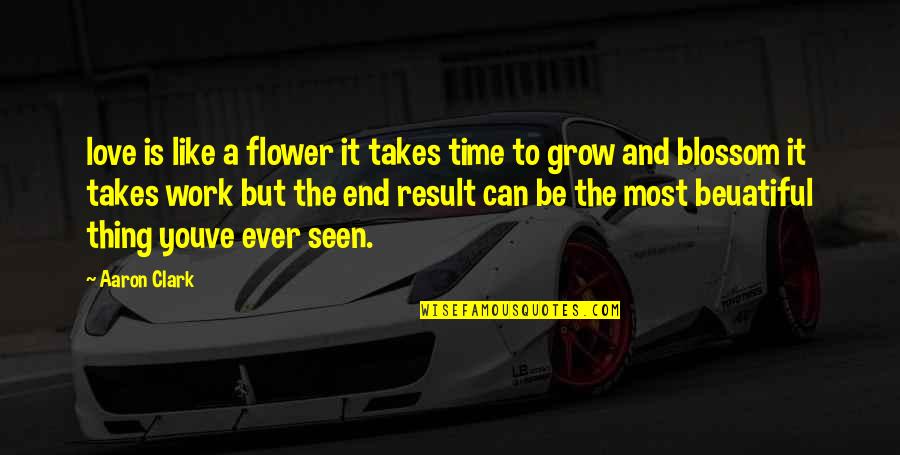 love is like a flower it takes time to grow and blossom it takes work but the end result can be the most beuatiful thing youve ever seen. —
Aaron Clark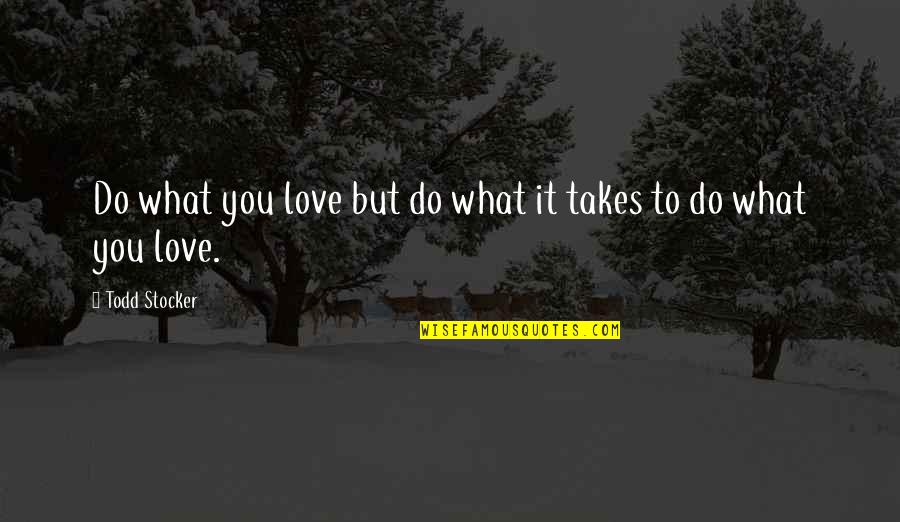 Do what you love but do what it takes to do what you love. —
Todd Stocker