Love Takes Time Quotes
Collection of top 49 famous quotes about Love Takes Time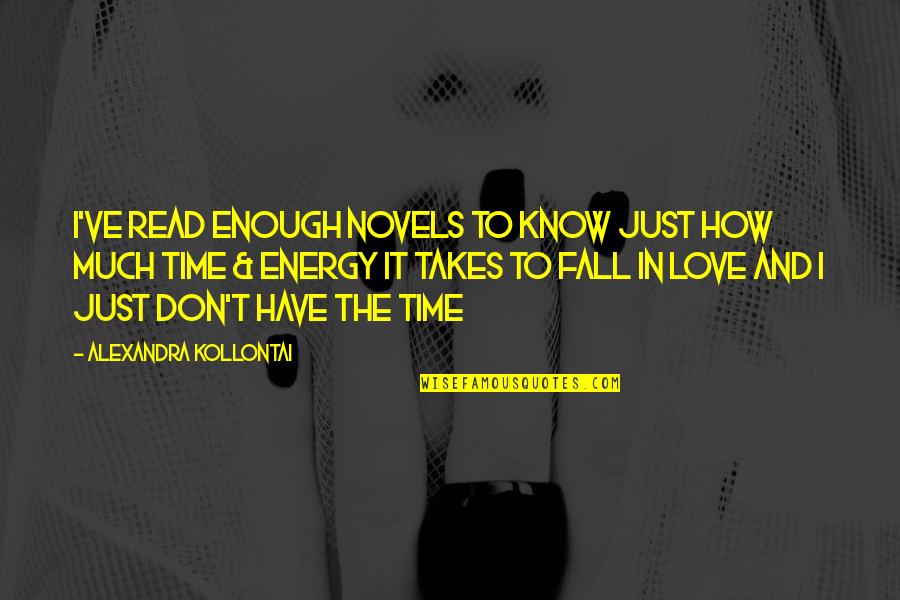 I've read enough novels to know just how much time & energy it takes to fall in love and I just don't have the time
—
Alexandra Kollontai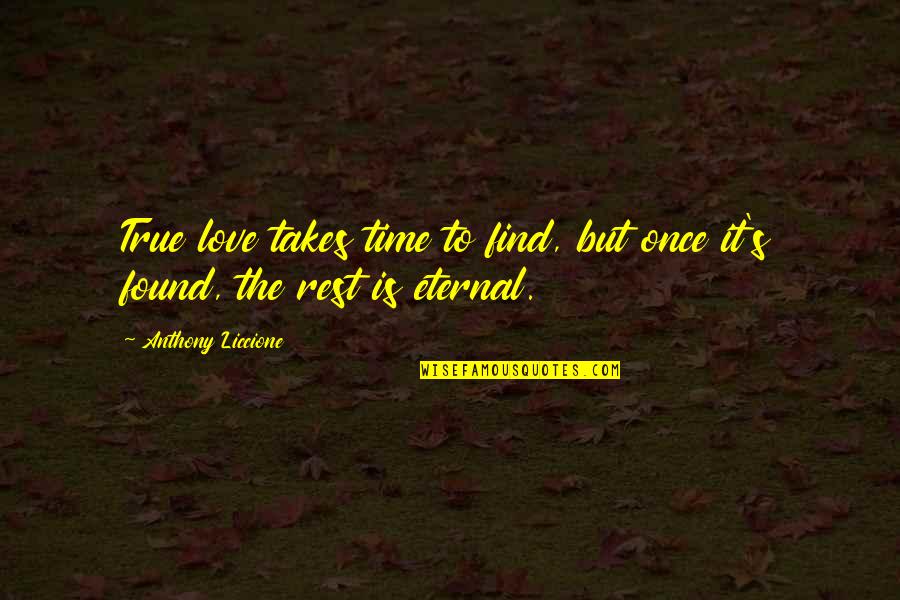 True love takes time to find, but once it's found, the rest is eternal.
—
Anthony Liccione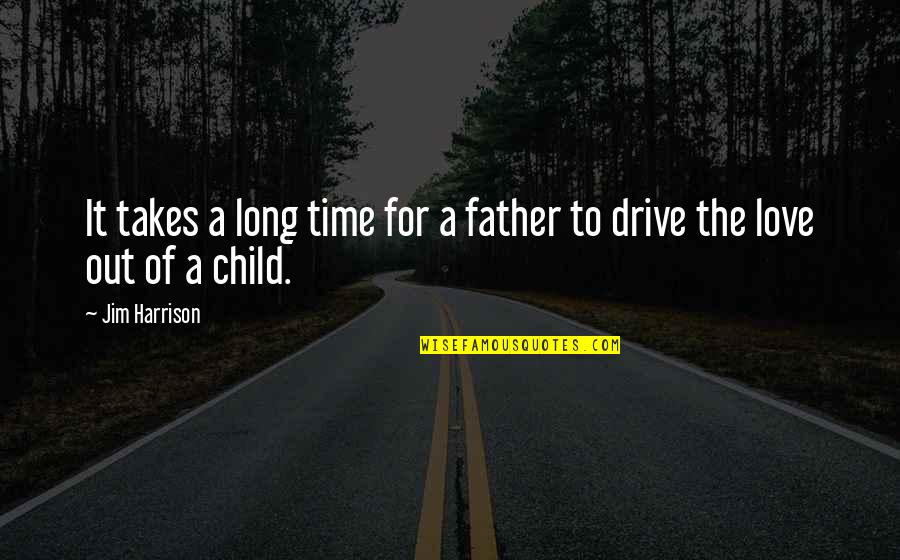 It takes a long time for a father to drive the love out of a child.
—
Jim Harrison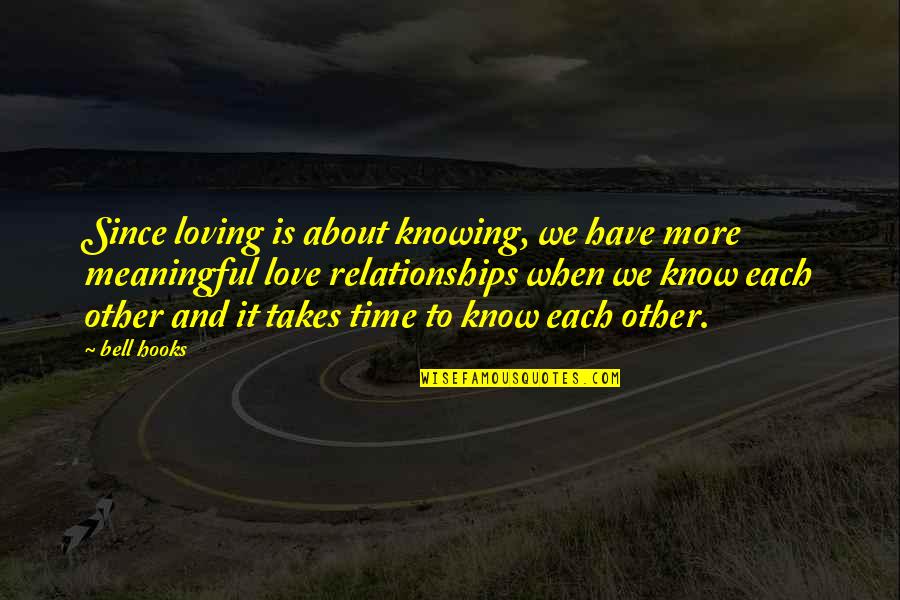 Since loving is about knowing, we have more meaningful love relationships when we know each other and it takes time to know each other.
—
Bell Hooks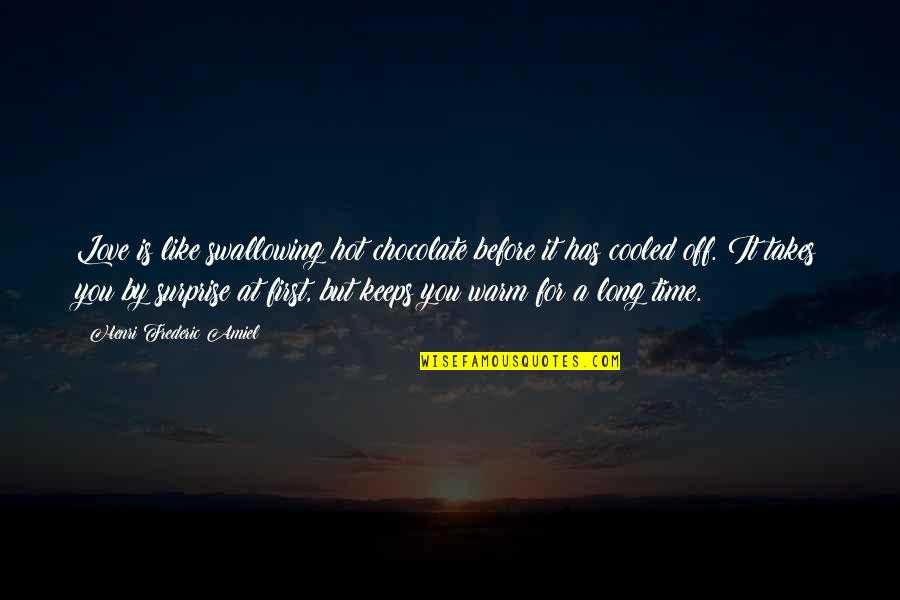 Love is like swallowing hot chocolate before it has cooled off. It takes you by surprise at first, but keeps you warm for a long time.
—
Henri Frederic Amiel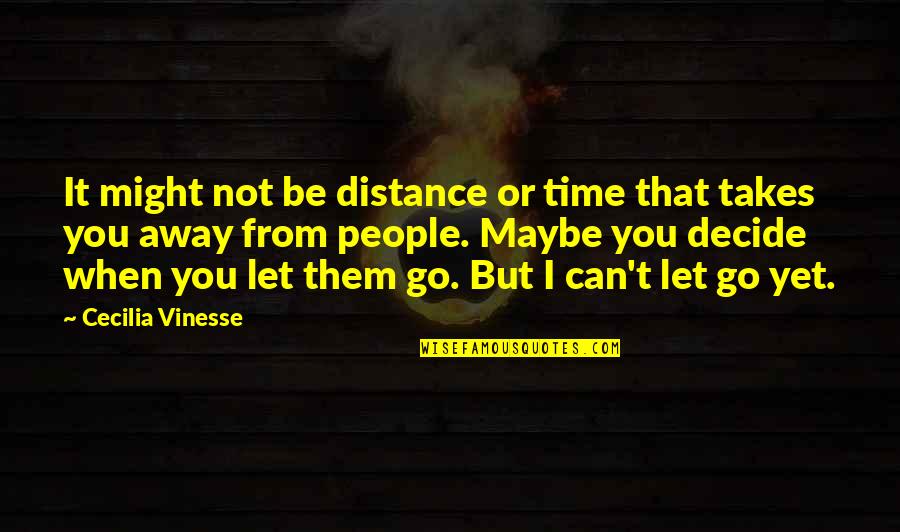 It might not be distance or time that takes you away from people. Maybe you decide when you let them go. But I can't let go yet.
—
Cecilia Vinesse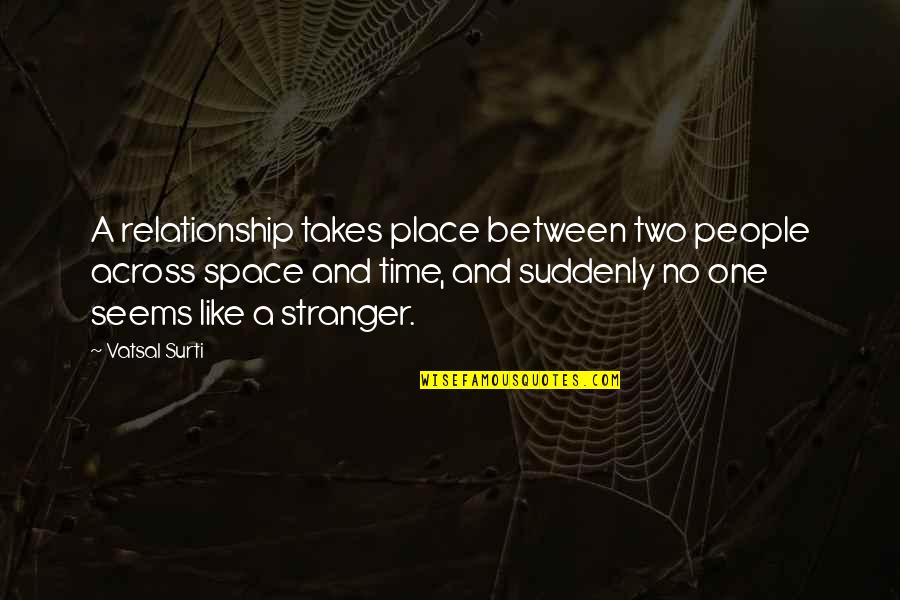 A relationship takes place between two people across space and time, and suddenly no one seems like a stranger.
—
Vatsal Surti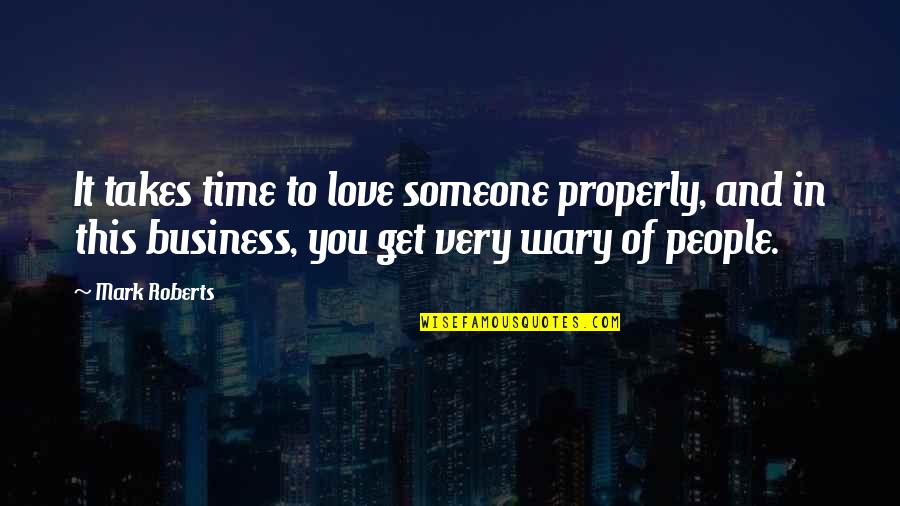 It takes time to love someone properly, and in this business, you get very wary of people.
—
Mark Roberts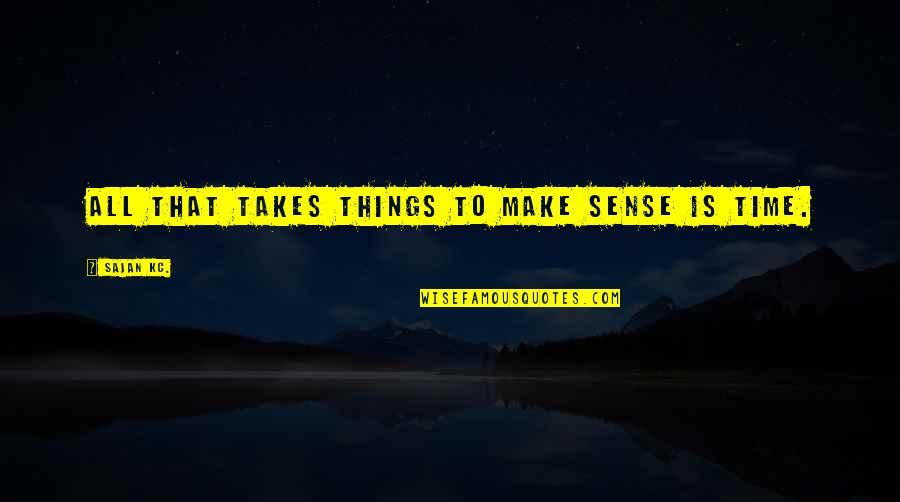 All that takes things to make sense is time.
—
Sajan Kc.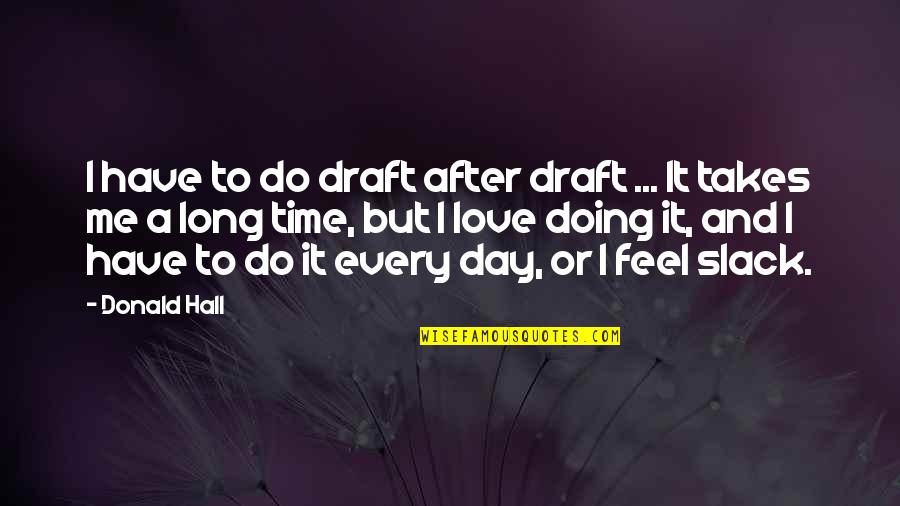 I have to do draft after draft ... It takes me a long time, but I love doing it, and I have to do it every day, or I feel slack.
—
Donald Hall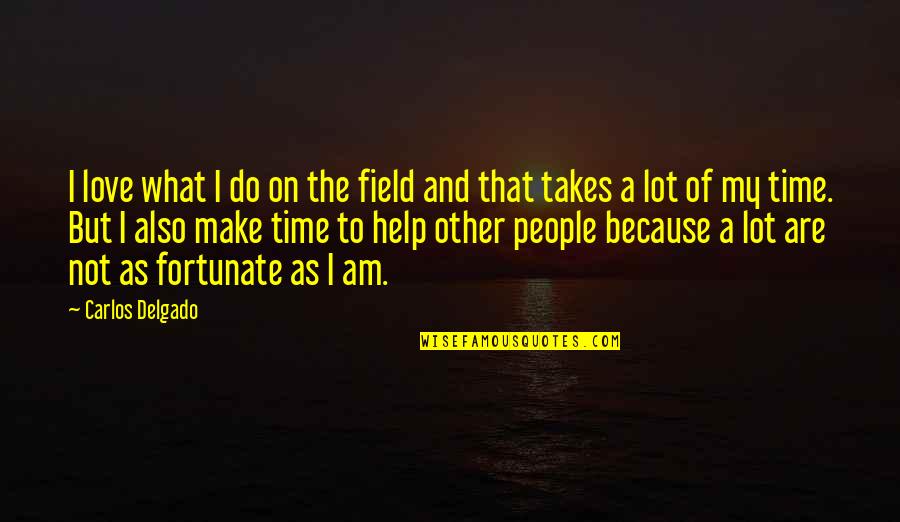 I love what I do on the field and that takes a lot of my time. But I also make time to help other people because a lot are not as fortunate as I am.
—
Carlos Delgado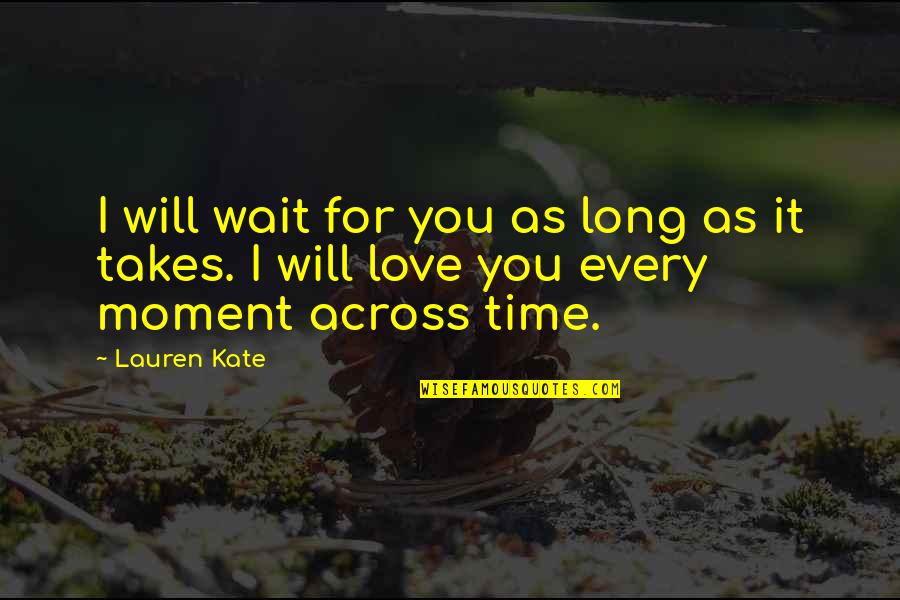 I will wait for you as long as it takes. I will love you every moment across time.
—
Lauren Kate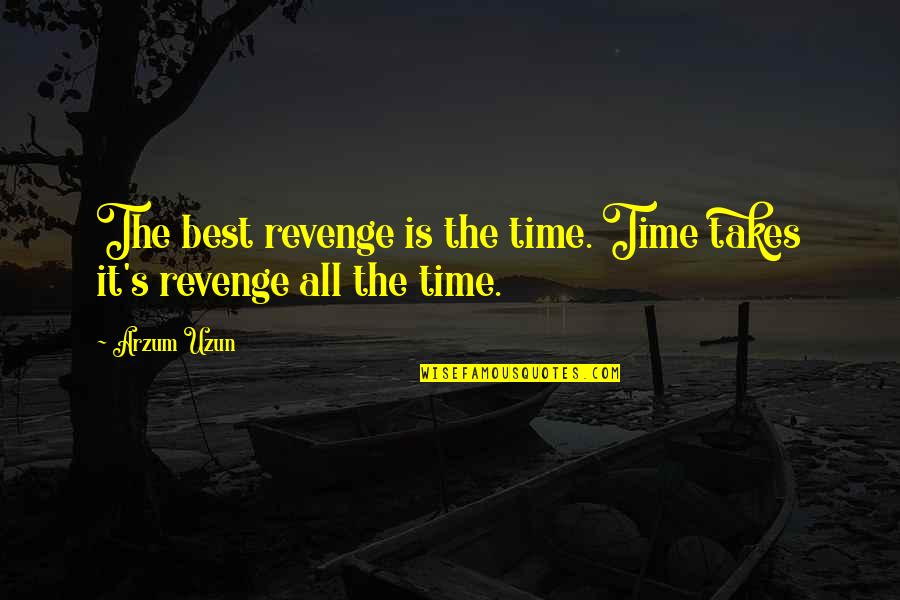 The best revenge is the time. Time takes it's revenge all the time.
—
Arzum Uzun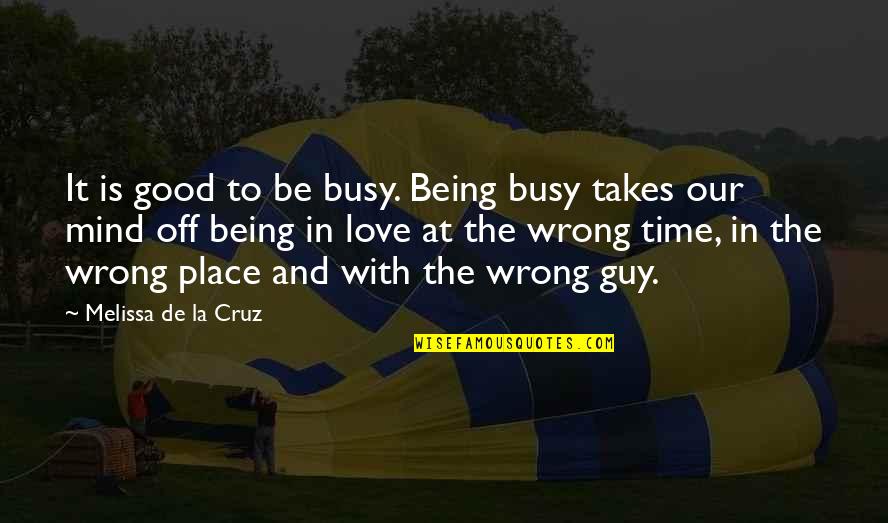 It is good to be busy. Being busy takes our mind off being in love at the wrong time, in the wrong place and with the wrong guy. —
Melissa De La Cruz
When I feel like I'm renowned enough, I'd love to do a heritage-type line, but that takes time. —
Tinie Tempah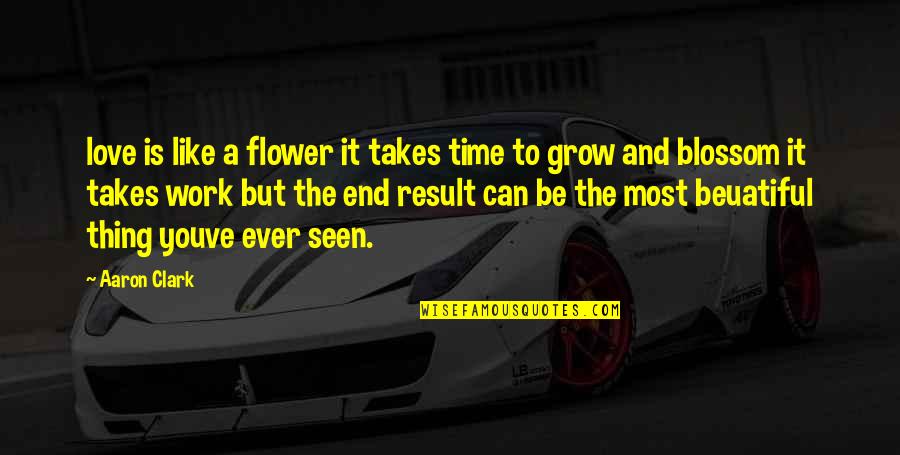 love is like a flower it takes time to grow and blossom it takes work but the end result can be the most beuatiful thing youve ever seen. —
Aaron Clark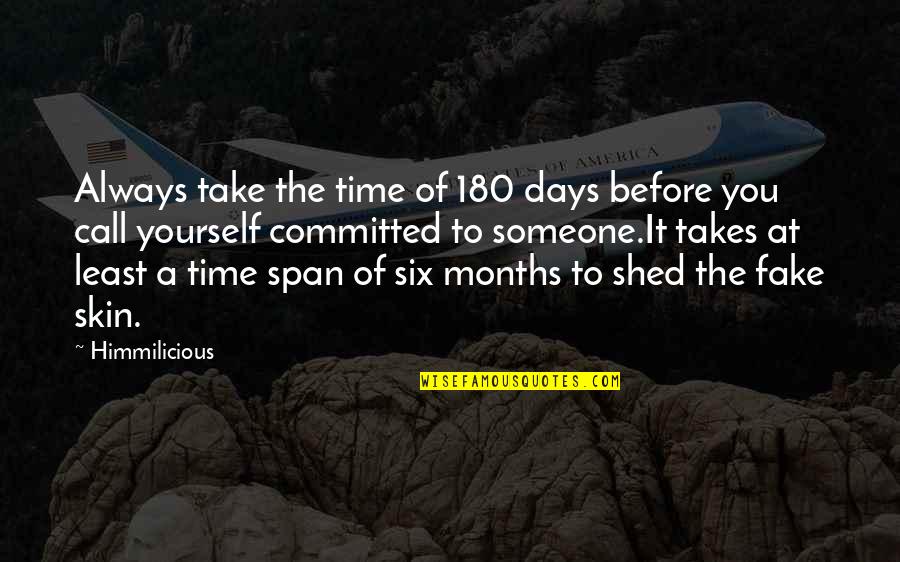 Always take the time of 180 days before you call yourself committed to someone.
It takes at least a time span of six months to shed the fake skin. —
Himmilicious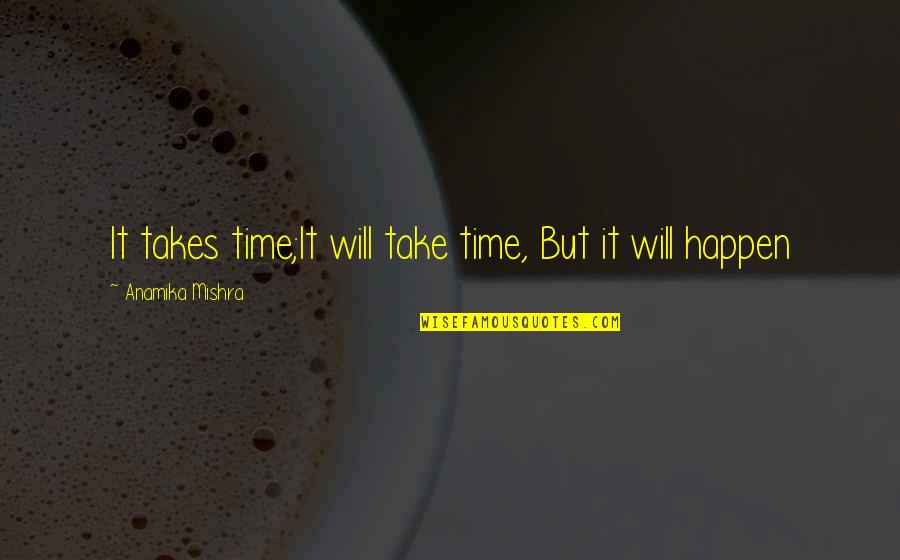 It takes time;
It will take time,
But it will happen —
Anamika Mishra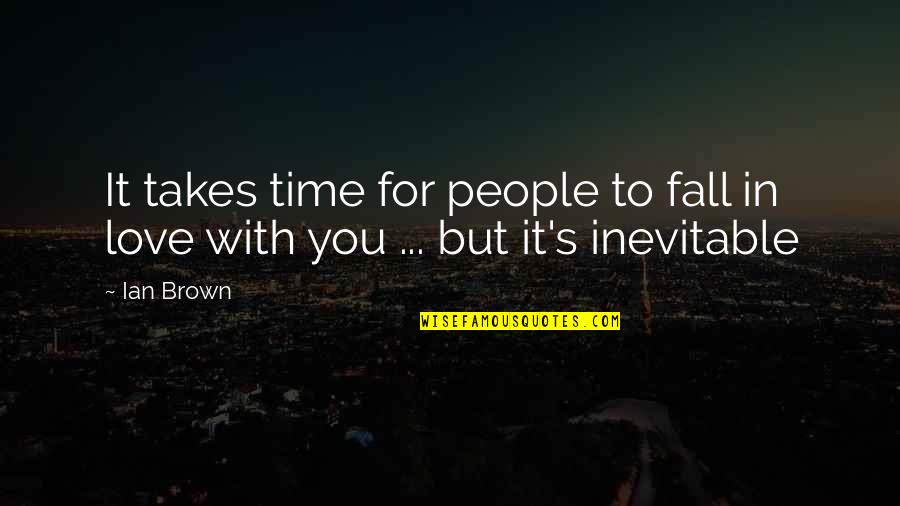 It takes time for people to fall in love with you ... but it's inevitable —
Ian Brown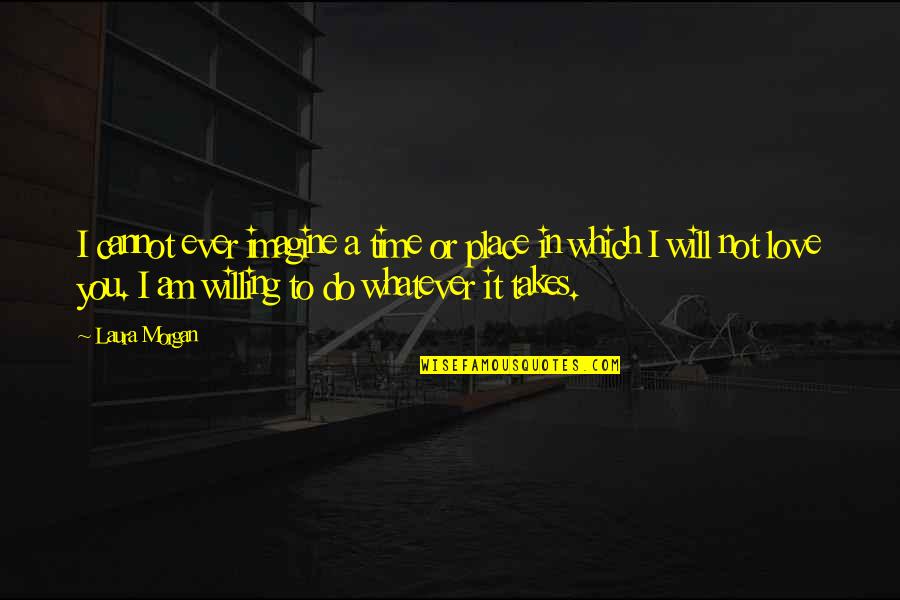 I cannot ever imagine a time or place in which I will not love you. I am willing to do whatever it takes. —
Laura Morgan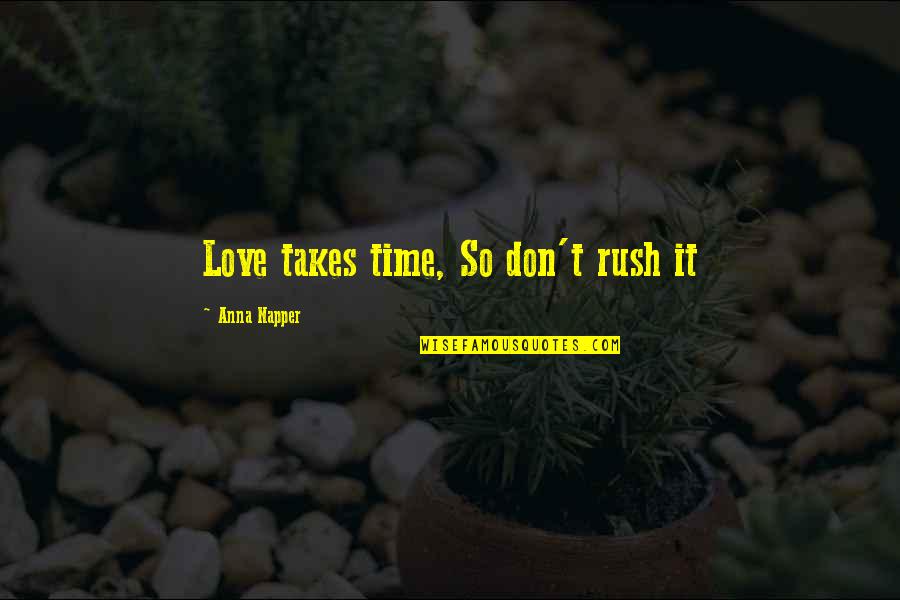 Love takes time
, So don't rush it —
Anna Napper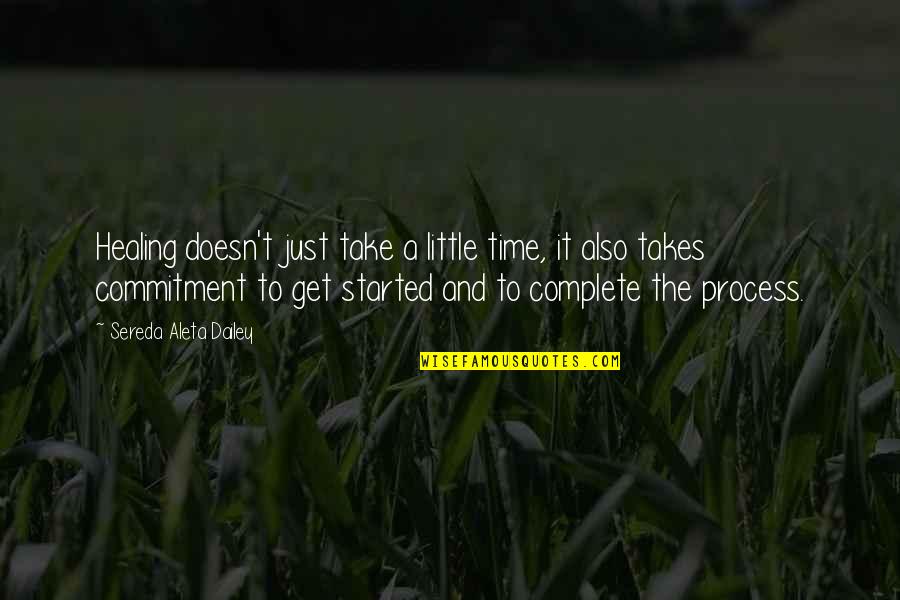 Healing doesn't just take a little time, it also takes commitment to get started and to complete the process. —
Sereda Aleta Dailey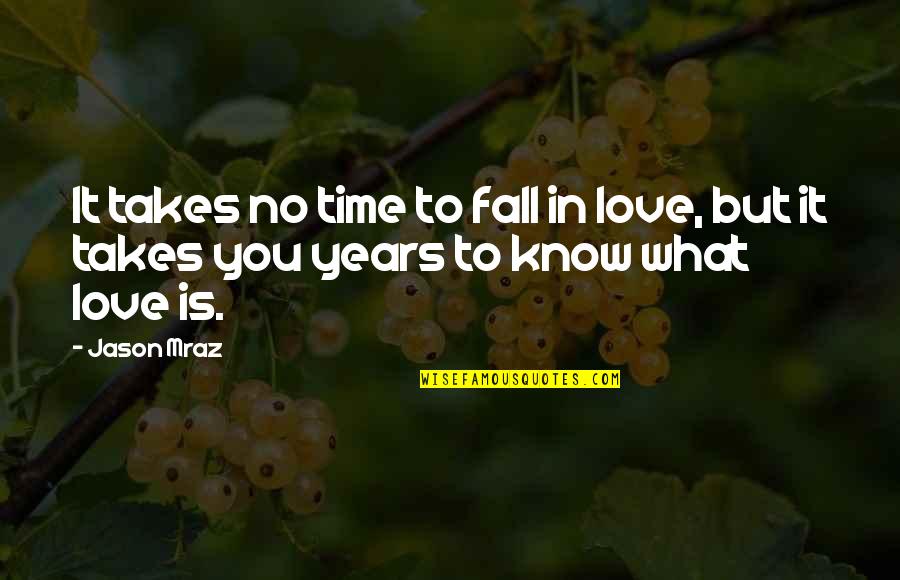 It takes no time to fall in love, but it takes you years to know what love is. —
Jason Mraz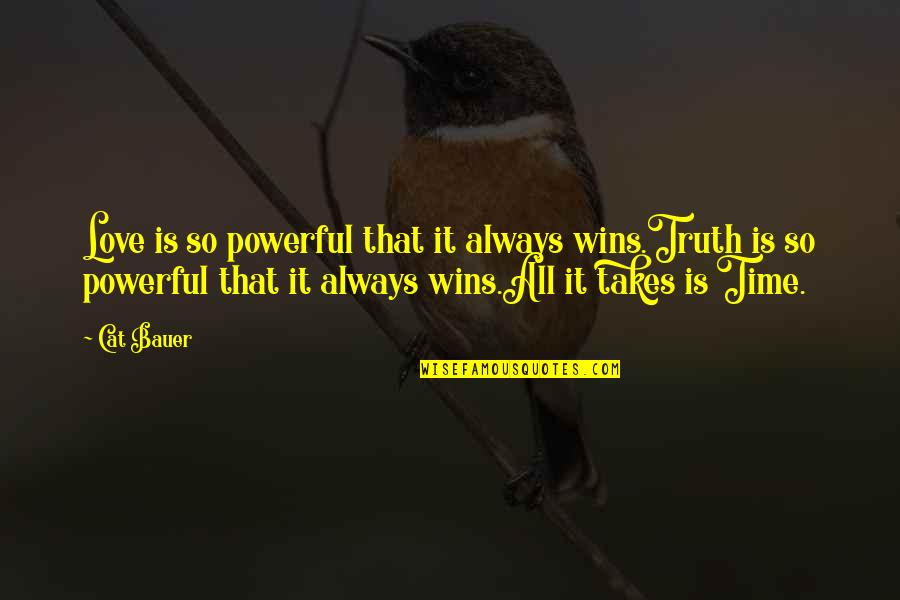 Love is so powerful that it always wins.
Truth is so powerful that it always wins.
All it takes is Time. —
Cat Bauer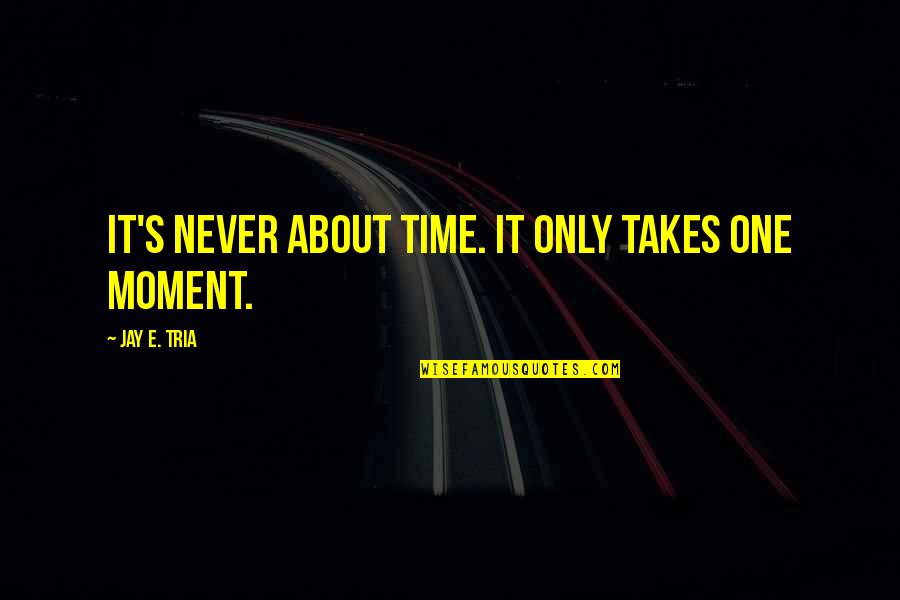 It's never about time. It only takes one moment. —
Jay E. Tria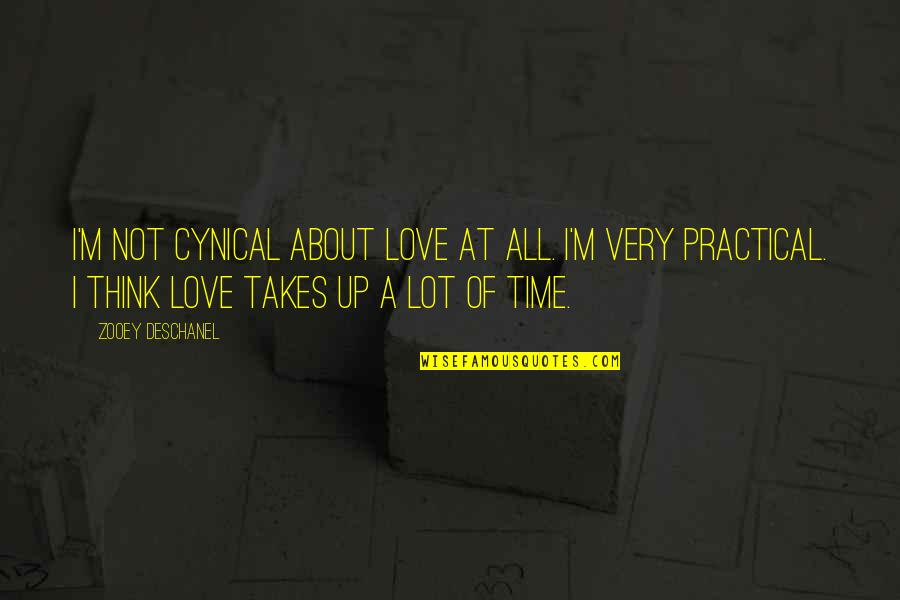 I'm not cynical about love at all. I'm very practical. I think love takes up a lot of time. —
Zooey Deschanel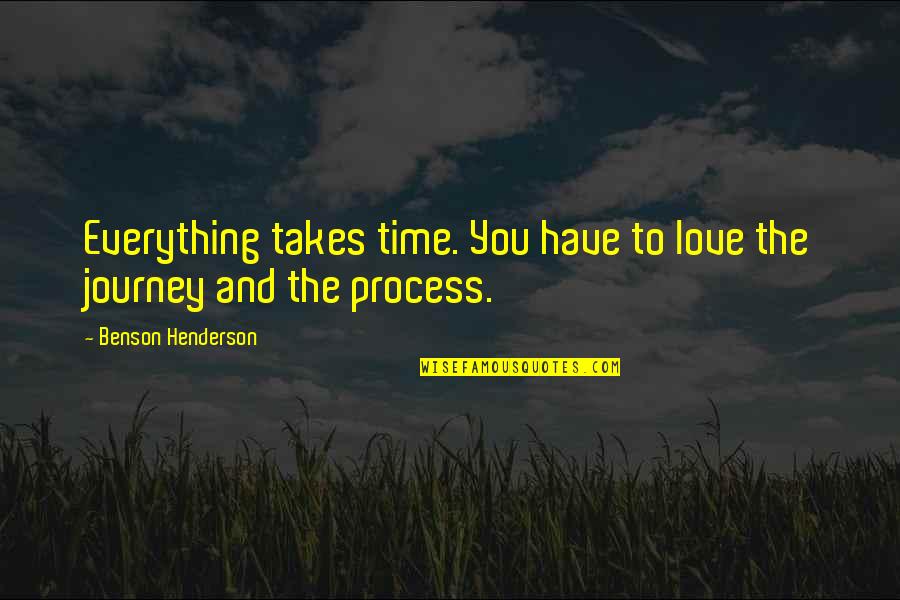 Everything takes time. You have to love the journey and the process. —
Benson Henderson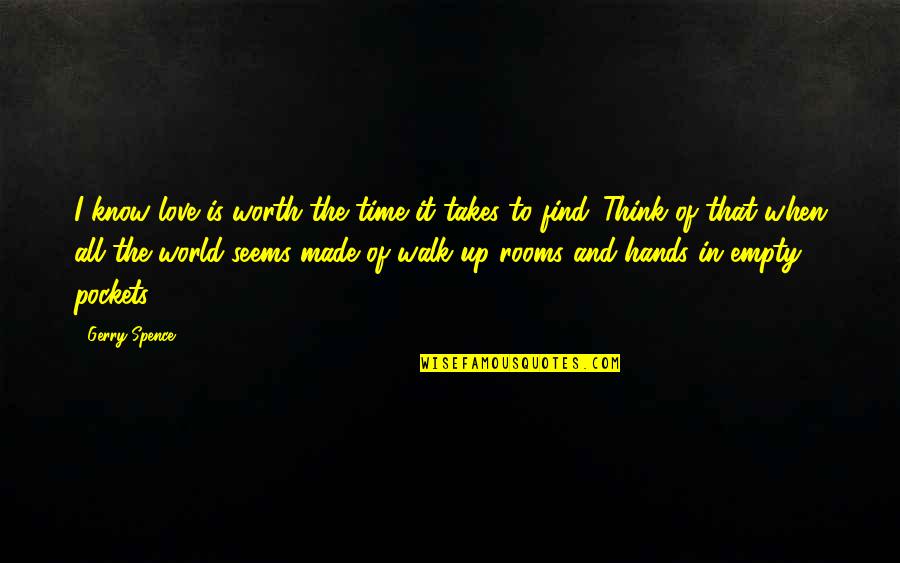 I know love is worth the time it takes to find. Think of that when all the world seems made of walk up rooms and hands in empty pockets —
Gerry Spence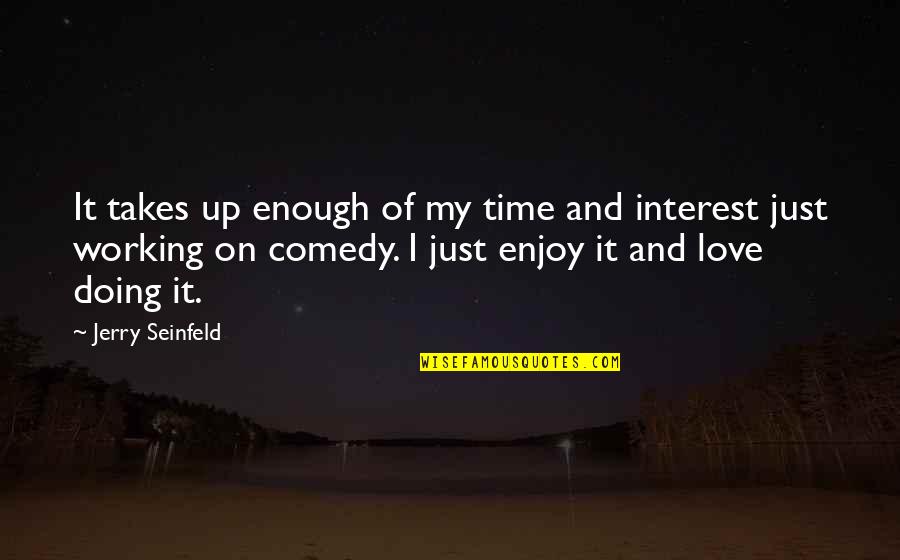 It takes up enough of my time and interest just working on comedy. I just enjoy it and love doing it. —
Jerry Seinfeld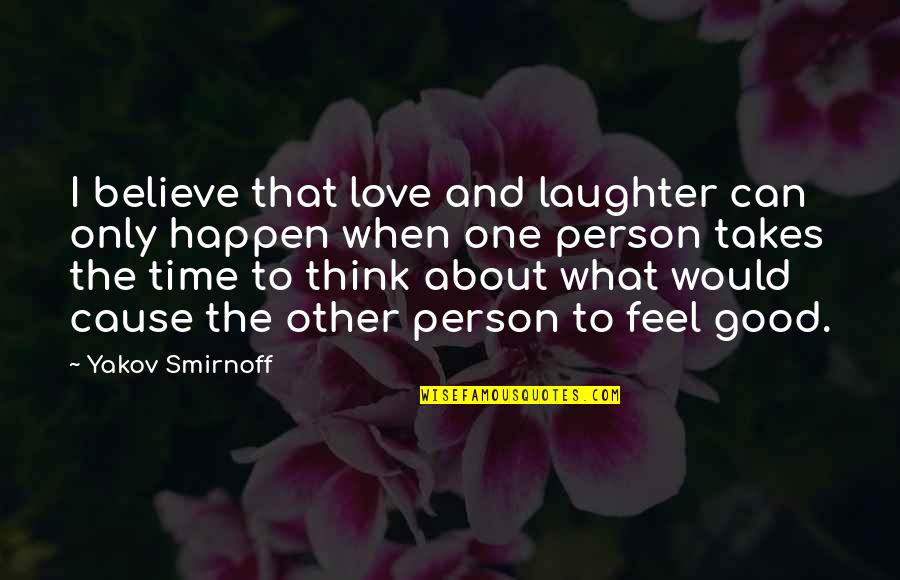 I believe that love and laughter can only happen when one person takes the time to think about what would cause the other person to feel good. —
Yakov Smirnoff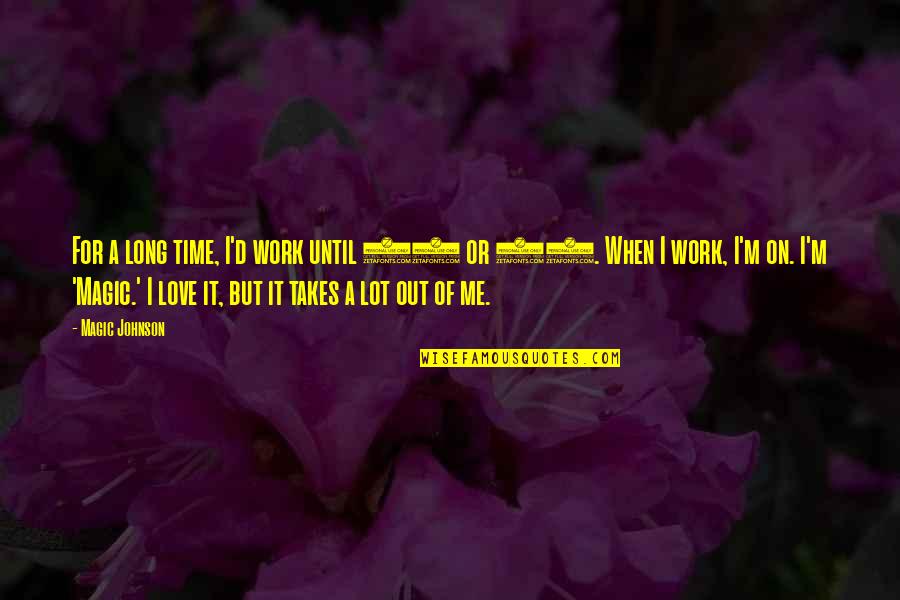 For a long time, I'd work until 10 or 11. When I work, I'm on. I'm 'Magic.' I love it, but it takes a lot out of me. —
Magic Johnson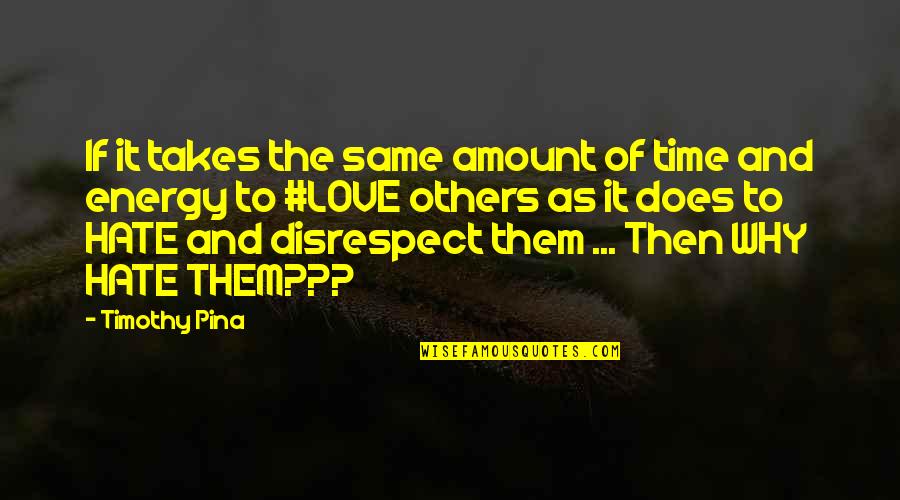 If it takes the same amount of time and energy to #LOVE others as it does to HATE and disrespect them ... Then WHY HATE THEM??? —
Timothy Pina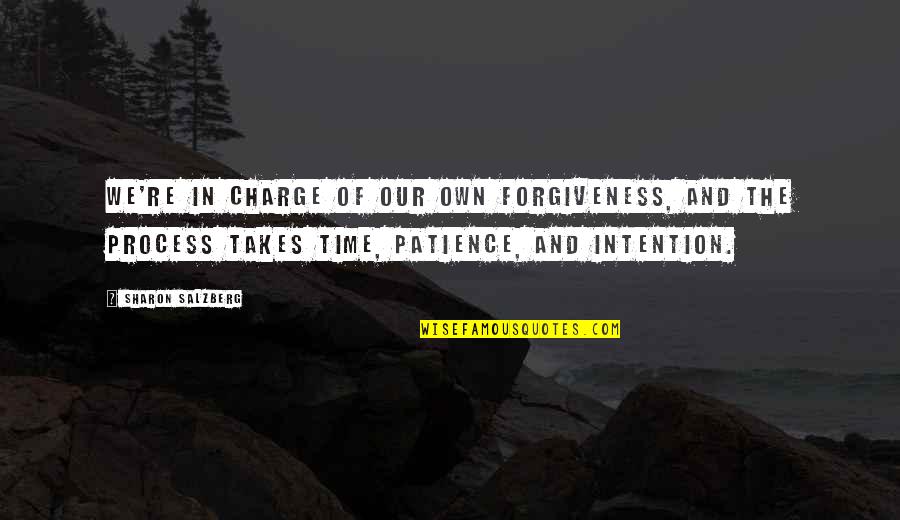 We're in charge of our own forgiveness, and the process takes time, patience, and intention. —
Sharon Salzberg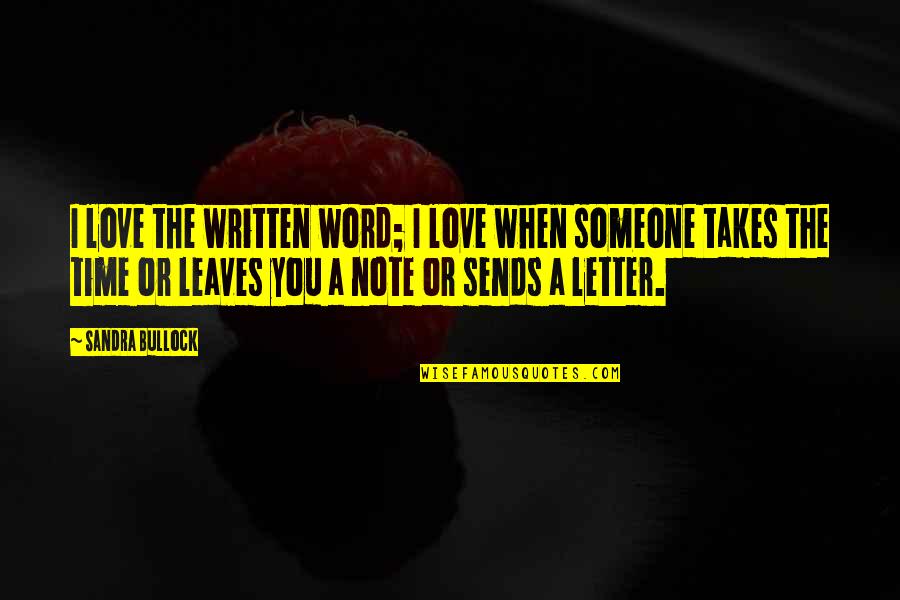 I love the written word; I love when someone takes the time or leaves you a note or sends a letter. —
Sandra Bullock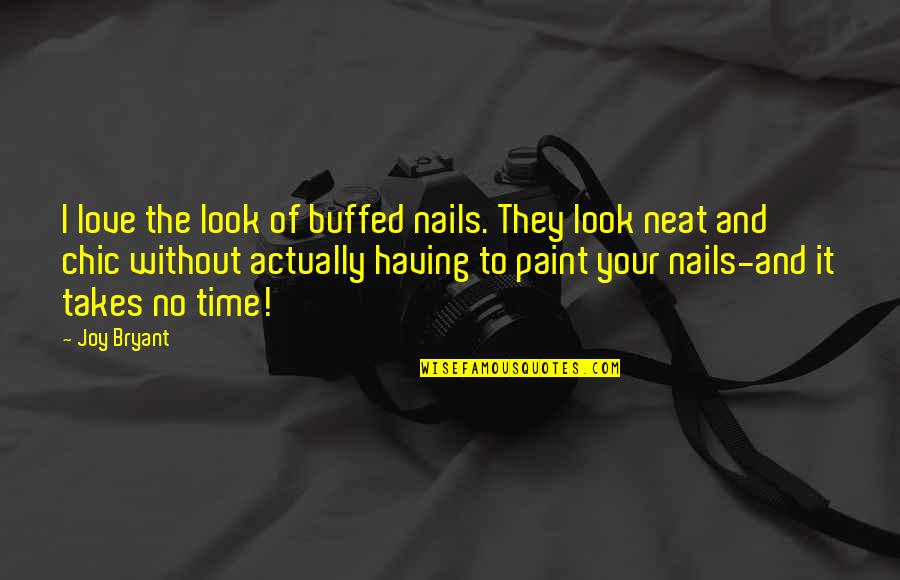 I love the look of buffed nails. They look neat and chic without actually having to paint your nails-and it takes no time! —
Joy Bryant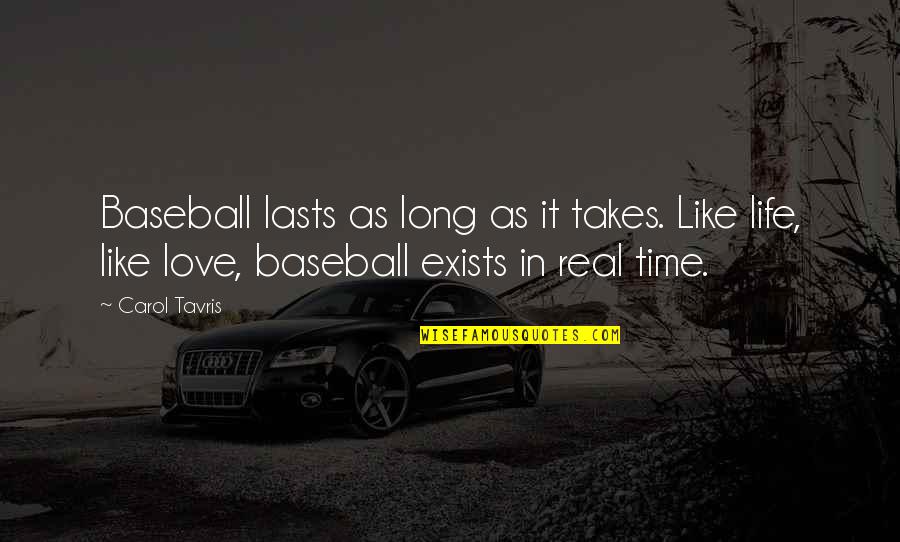 Baseball lasts as long as it takes. Like life, like love, baseball exists in real time. —
Carol Tavris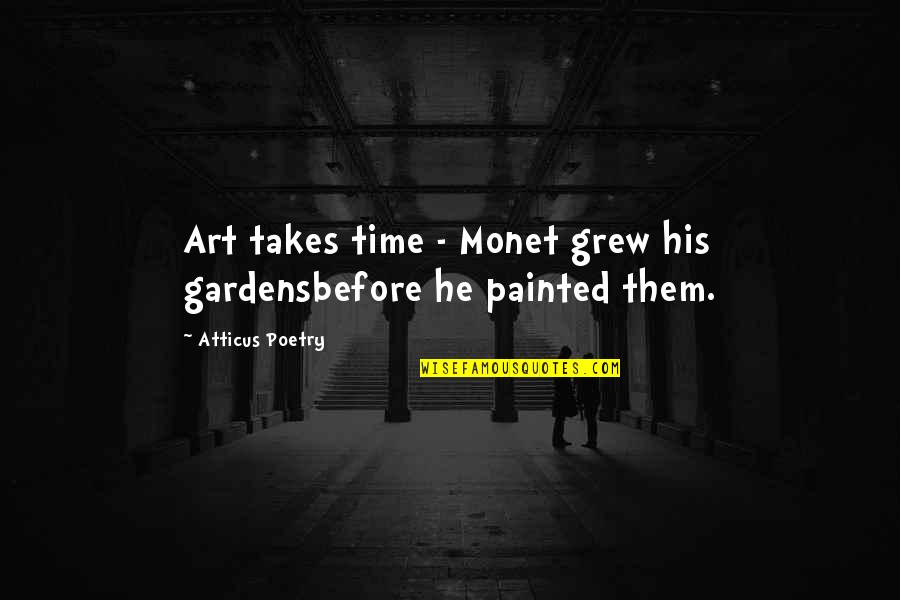 Art takes time -
Monet grew his gardens
before he painted them. —
Atticus Poetry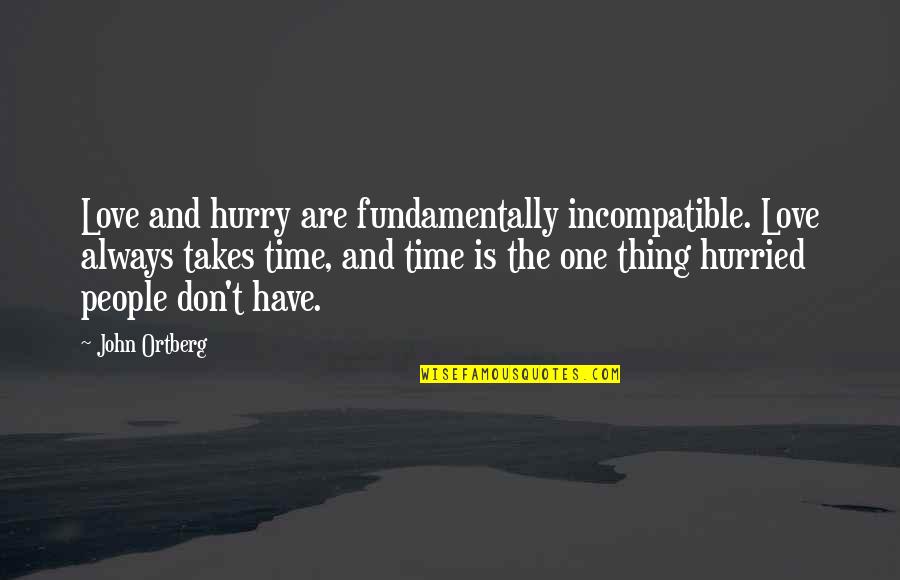 Love and hurry are fundamentally incompatible. Love always takes time, and time is the one thing hurried people don't have. —
John Ortberg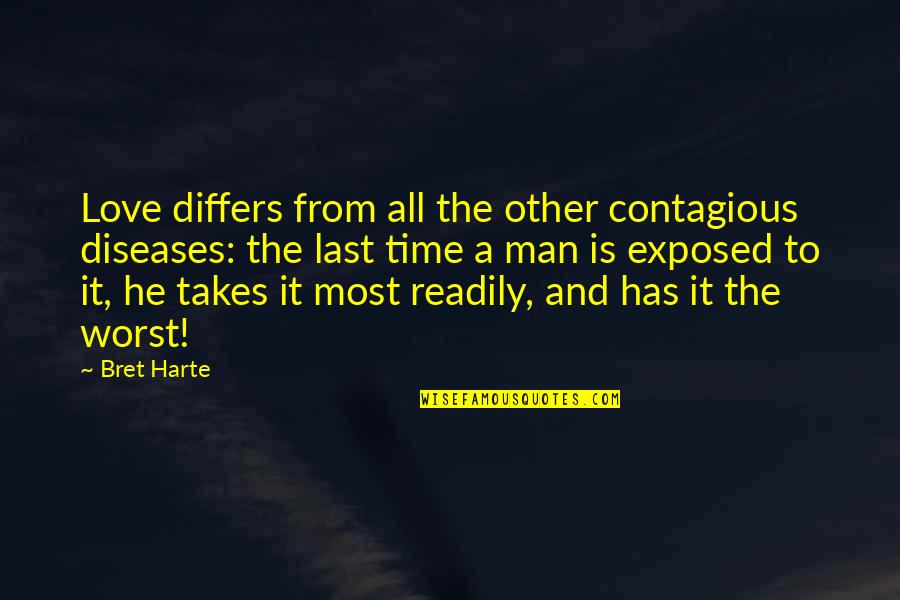 Love differs from all the other contagious diseases: the last time a man is exposed to it, he takes it most readily, and has it the worst! —
Bret Harte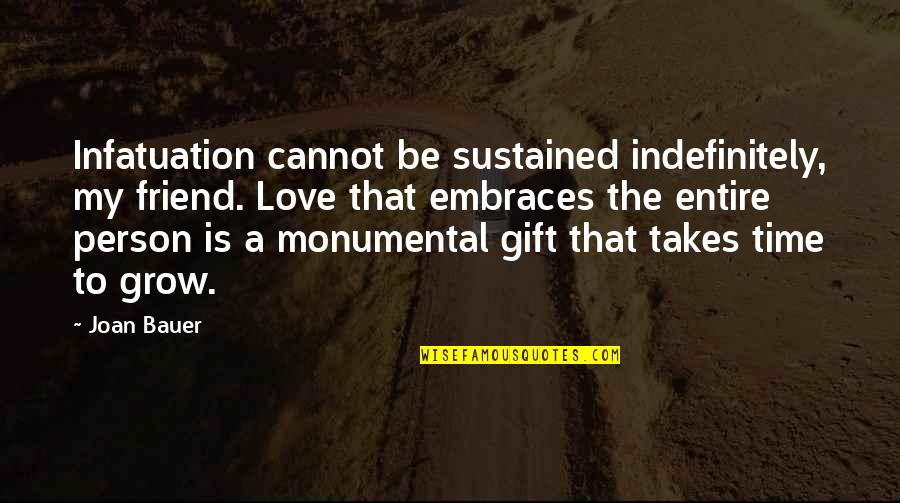 Infatuation cannot be sustained indefinitely, my friend. Love that embraces the entire person is a monumental gift that takes time to grow. —
Joan Bauer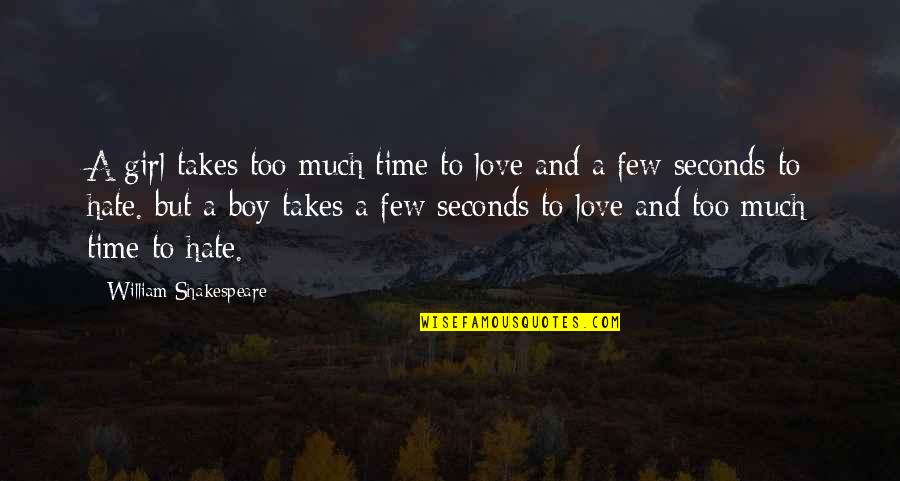 A girl takes too much time to love and a few seconds to hate. but a boy takes a few seconds to love and too much time to hate. —
William Shakespeare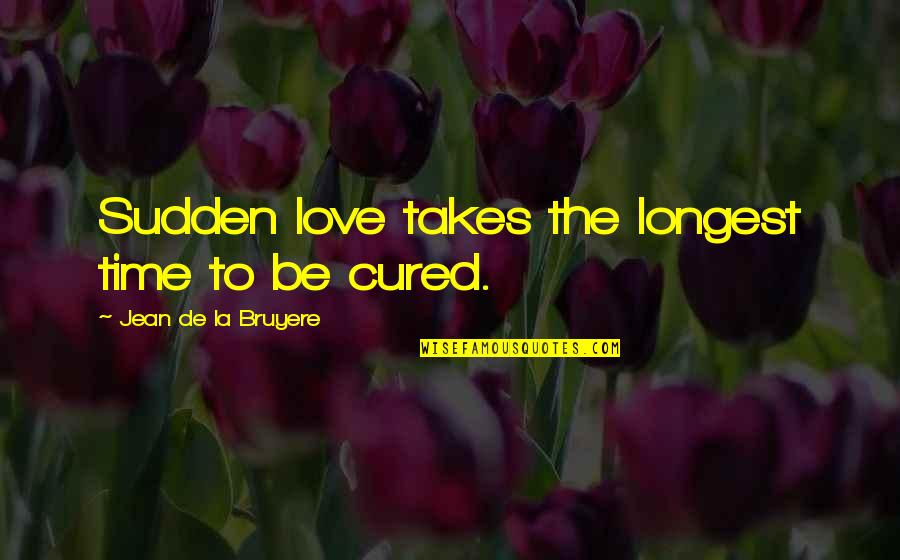 Sudden love takes the longest time to be cured. —
Jean De La Bruyere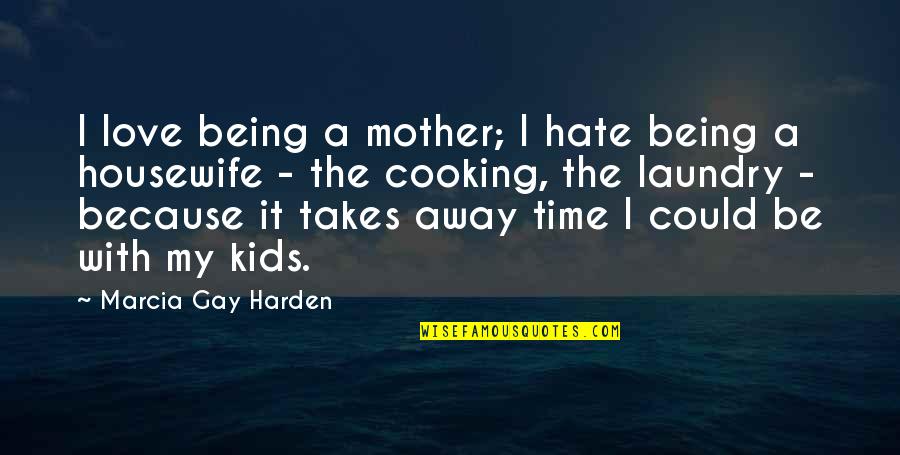 I love being a mother; I hate being a housewife - the cooking, the laundry - because it takes away time I could be with my kids. —
Marcia Gay Harden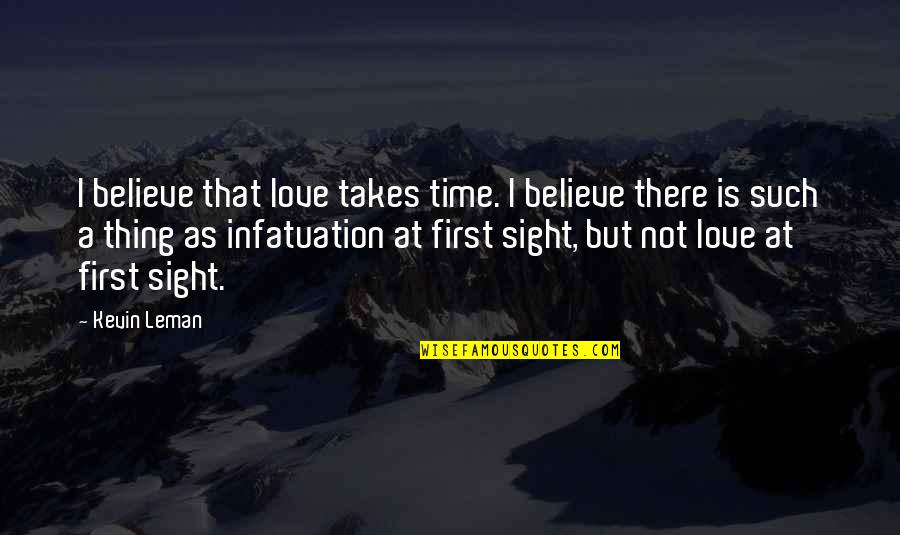 I believe that
love takes time
. I believe there is such a thing as infatuation at first sight, but not love at first sight. —
Kevin Leman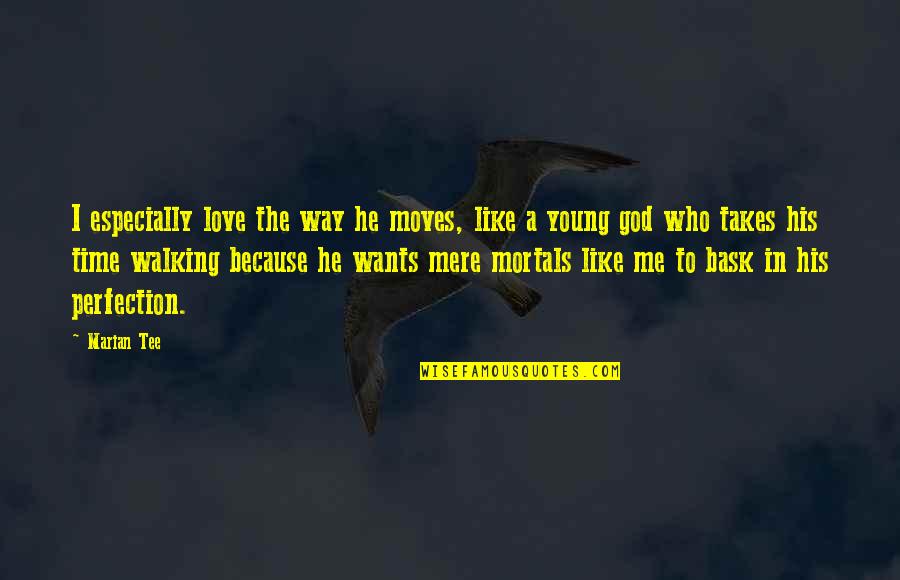 I especially love the way he moves, like a young god who takes his time walking because he wants mere mortals like me to bask in his perfection. —
Marian Tee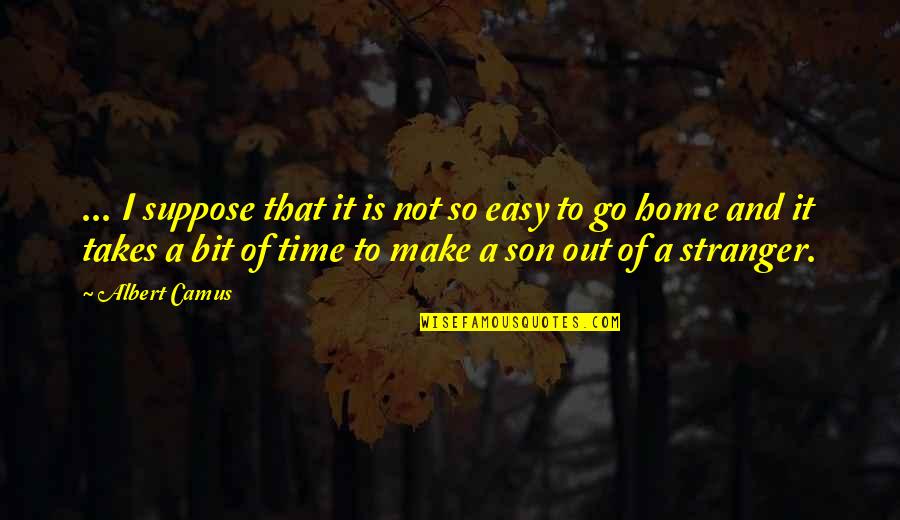 ... I suppose that it is not so easy to go home and it takes a bit of time to make a son out of a stranger. —
Albert Camus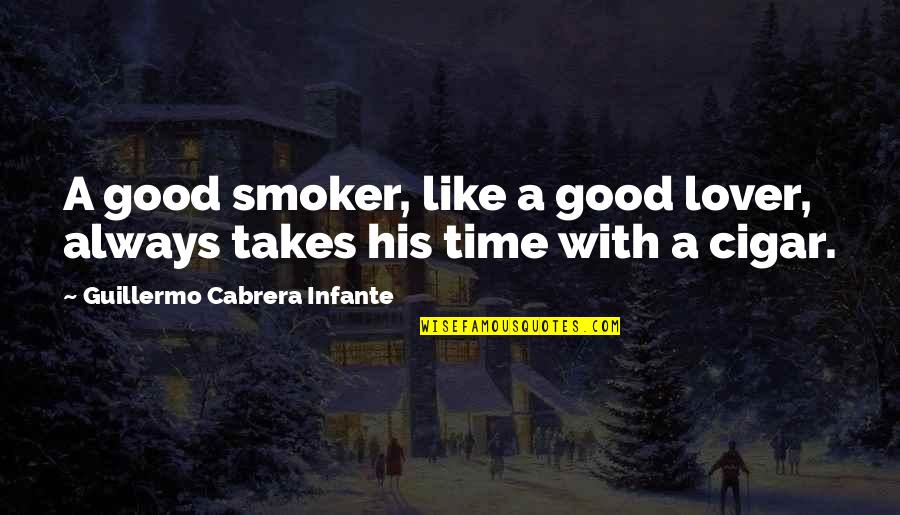 A good smoker, like a good lover, always takes his time with a cigar. —
Guillermo Cabrera Infante