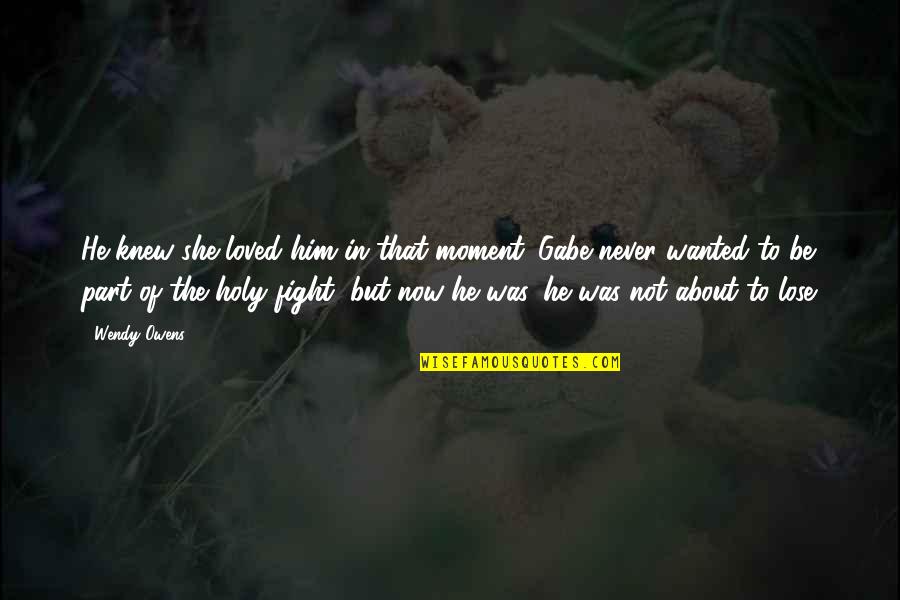 He knew she loved him in that moment. Gabe never wanted to be part of the holy fight, but now he was, he was not about to lose.
—
Wendy Owens
That quest for something pretty. A cheat. A cliche. Flowers and Christmas lights, it's what we're programmed to love.
—
Chuck Palahniuk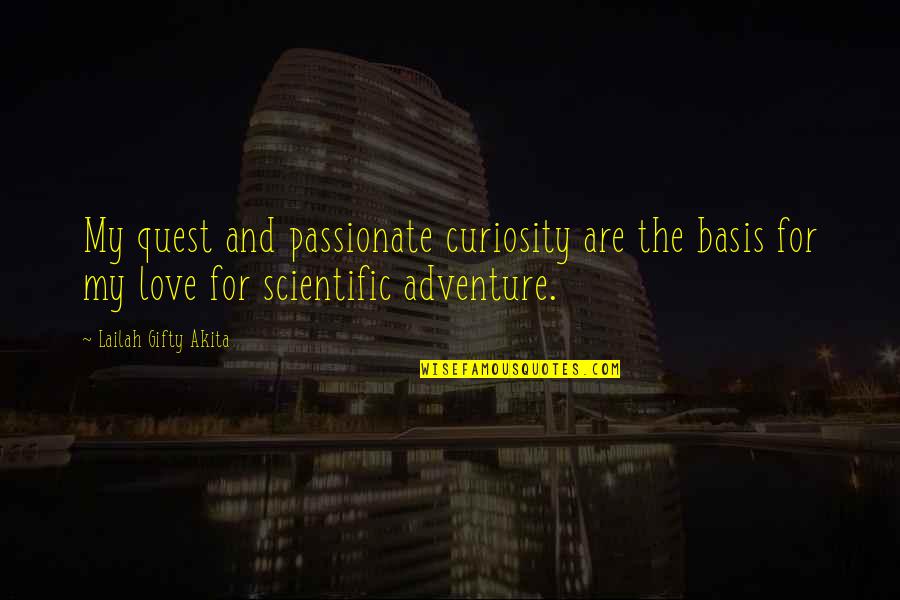 My quest and passionate curiosity are the basis for my love for scientific adventure.
—
Lailah Gifty Akita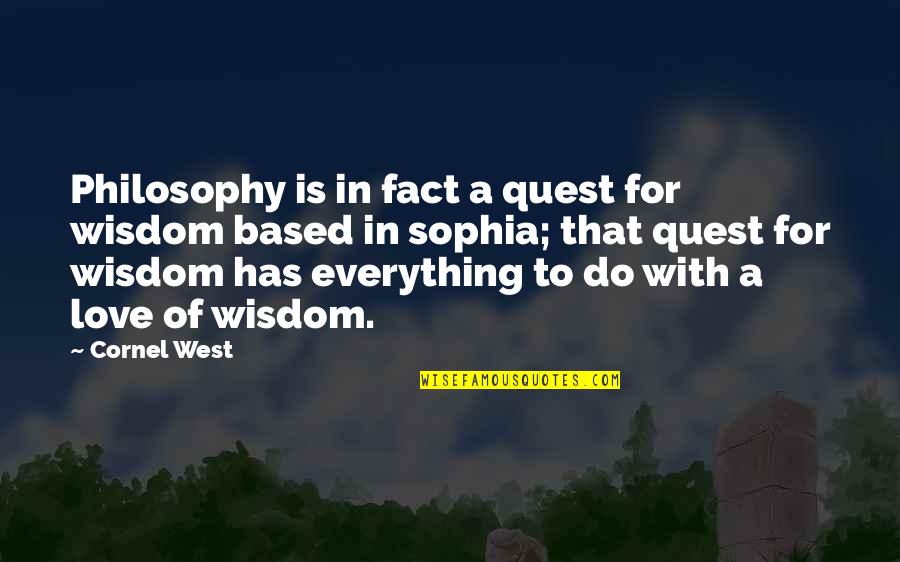 Philosophy is in fact a quest for wisdom based in sophia; that quest for wisdom has everything to do with a love of wisdom.
—
Cornel West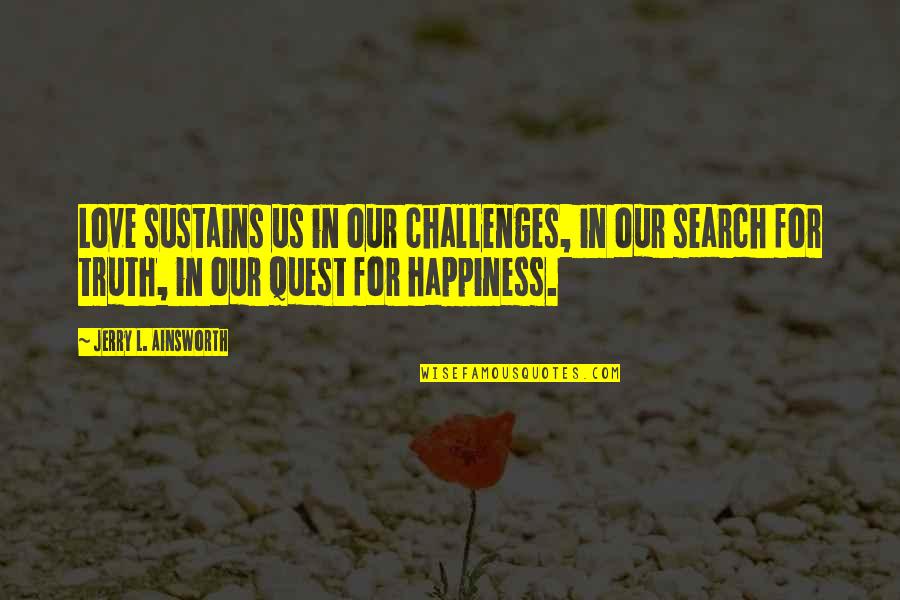 Love sustains us in our challenges, in our search for truth, in our quest for happiness.
—
Jerry L. Ainsworth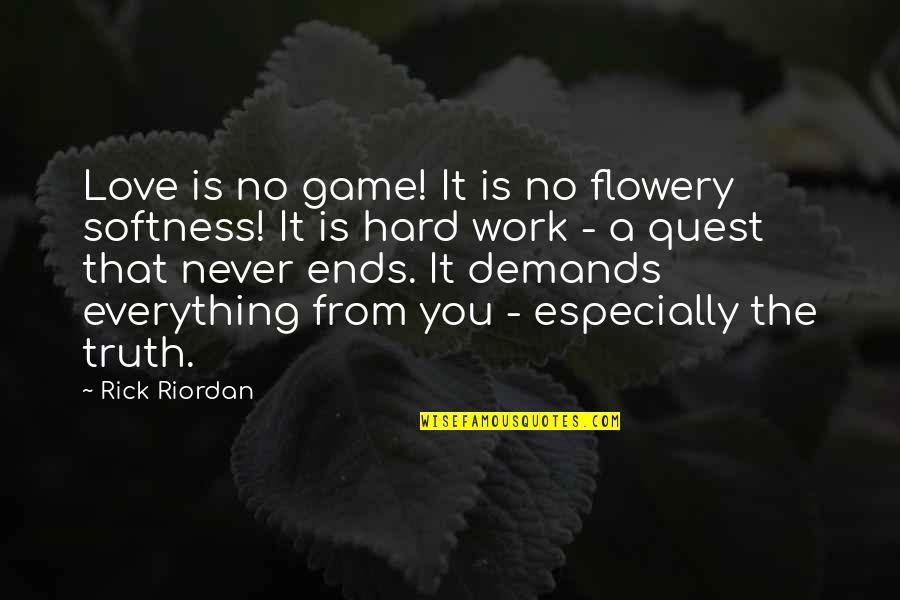 Love is no game! It is no flowery softness! It is hard work - a quest that never ends. It demands everything from you - especially the truth.
—
Rick Riordan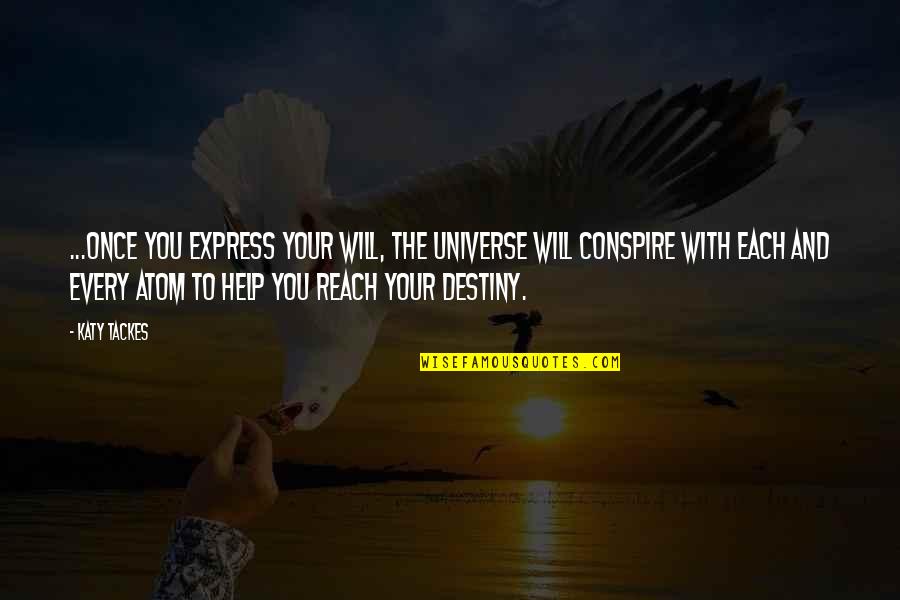 ...once you express your will, the Universe will conspire with each and every atom to help you reach your destiny.
—
Katy Tackes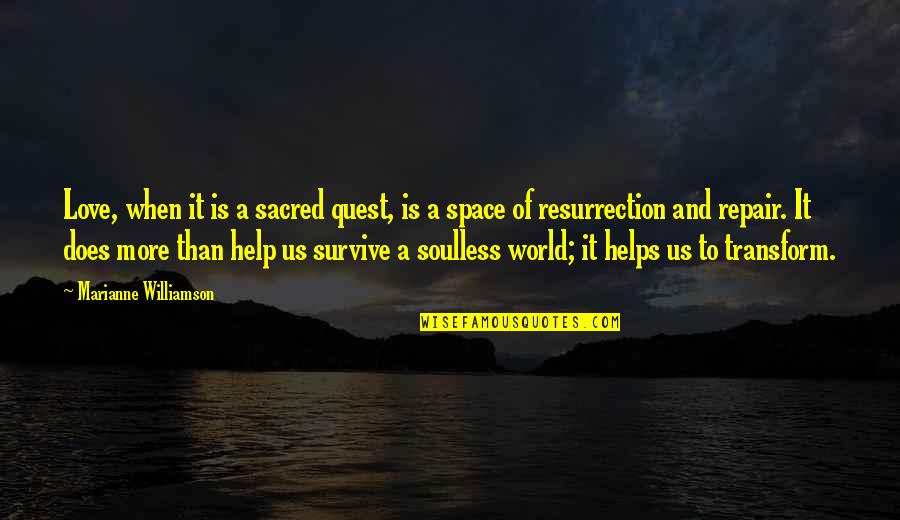 Love, when it is a sacred quest, is a space of resurrection and repair. It does more than help us survive a soulless world; it helps us to transform.
—
Marianne Williamson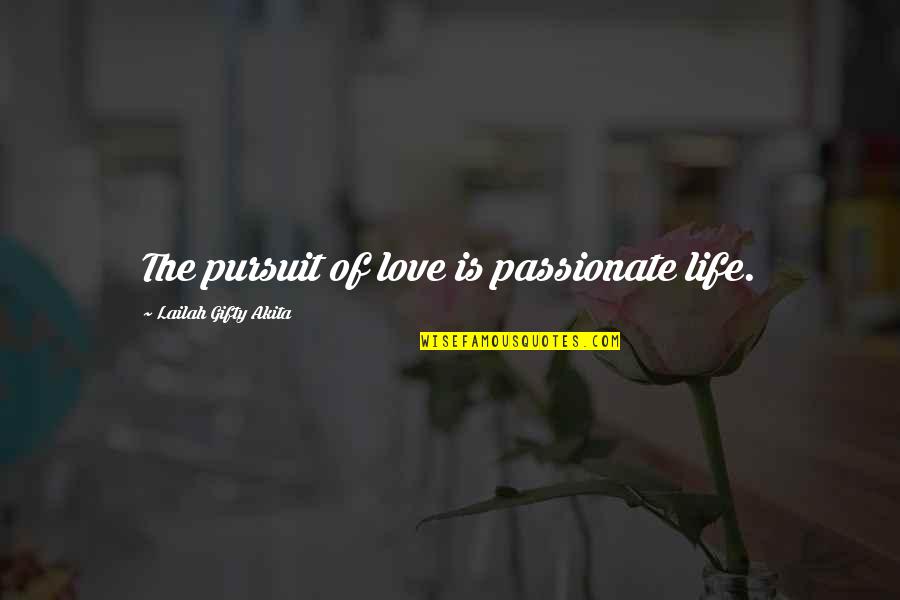 The pursuit of love is passionate life.
—
Lailah Gifty Akita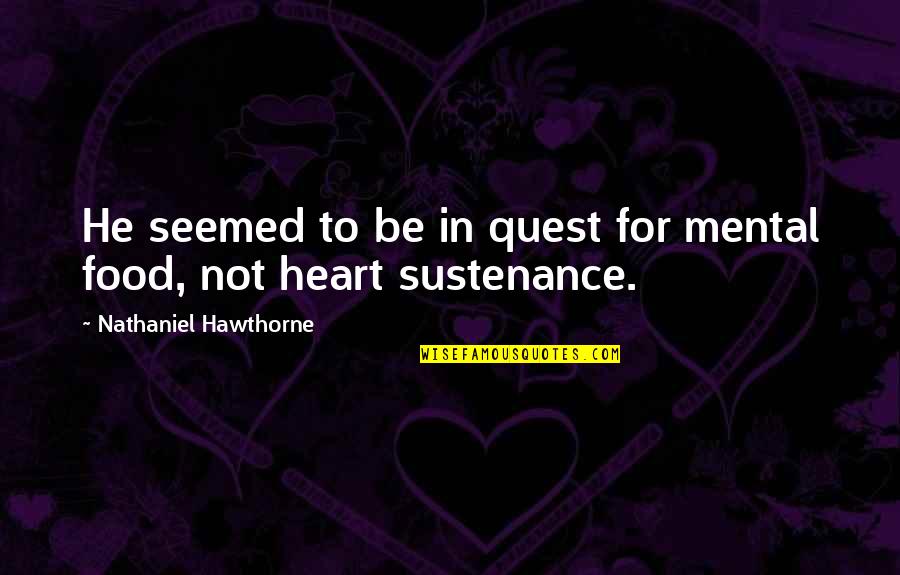 He seemed to be in quest for mental food, not heart sustenance. —
Nathaniel Hawthorne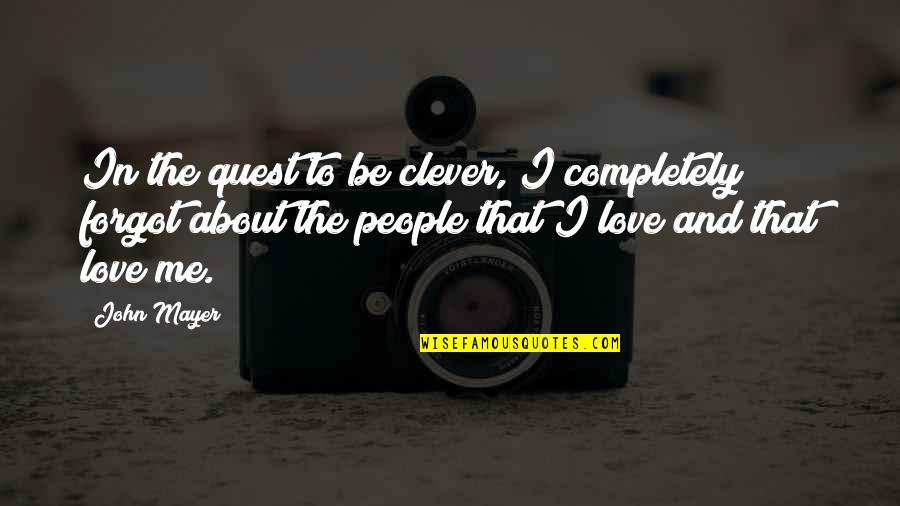 In the quest to be clever, I completely forgot about the people that I love and that love me. —
John Mayer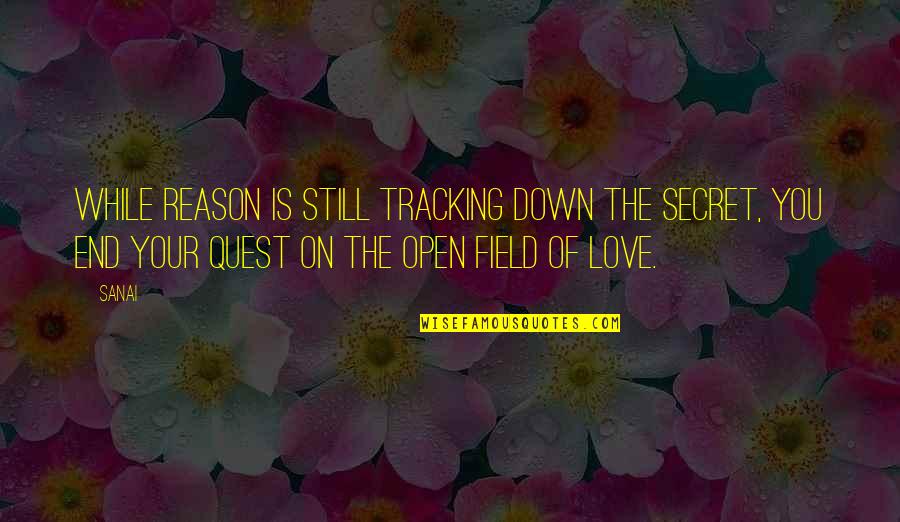 While reason is still tracking down the secret, you end your quest on the open field of love. —
Sanai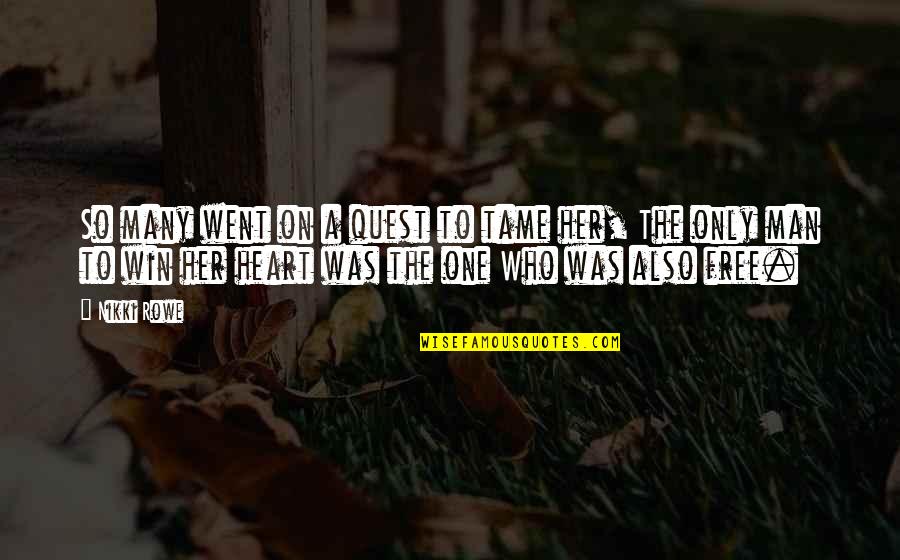 So many went on a quest to tame her,
The only man to win her heart was the one
Who was also free. —
Nikki Rowe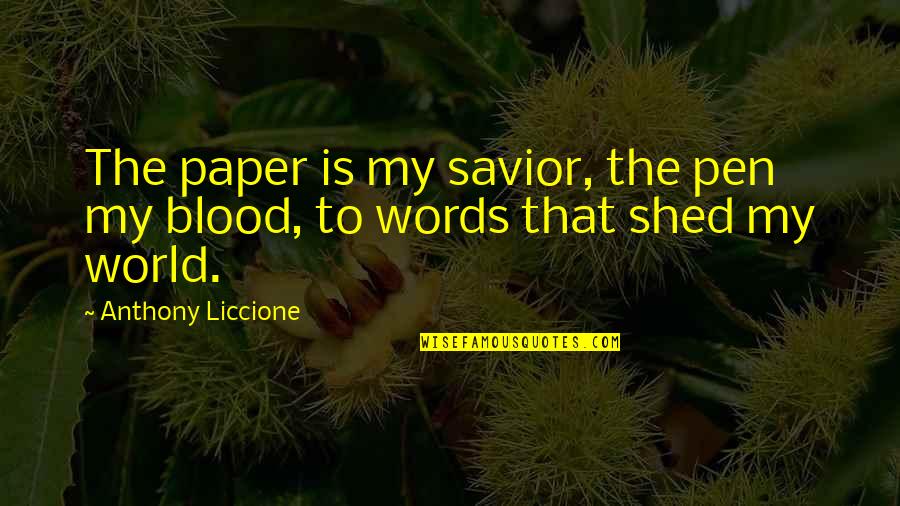 The paper is my savior, the pen my blood, to words that shed my world. —
Anthony Liccione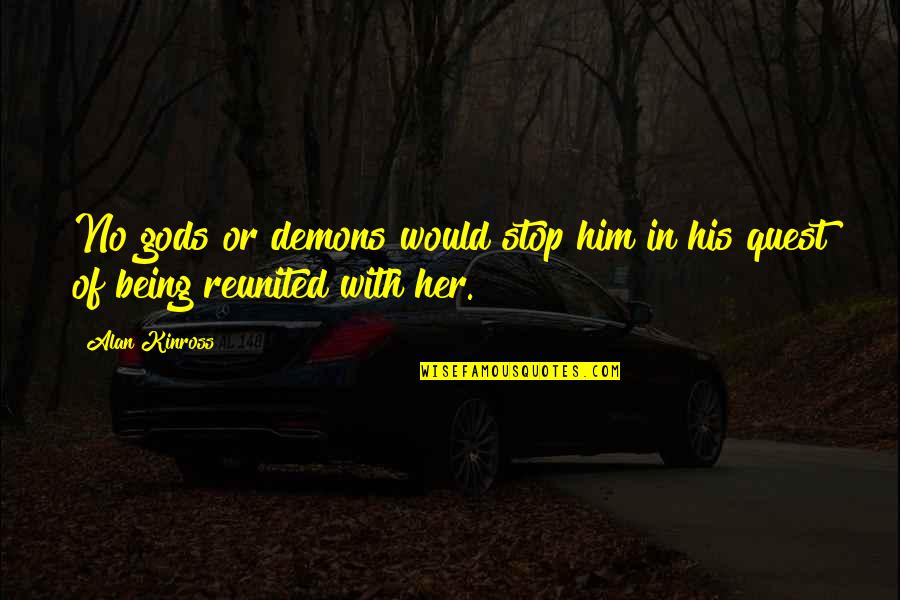 No gods or demons would stop him in his quest of being reunited with her. —
Alan Kinross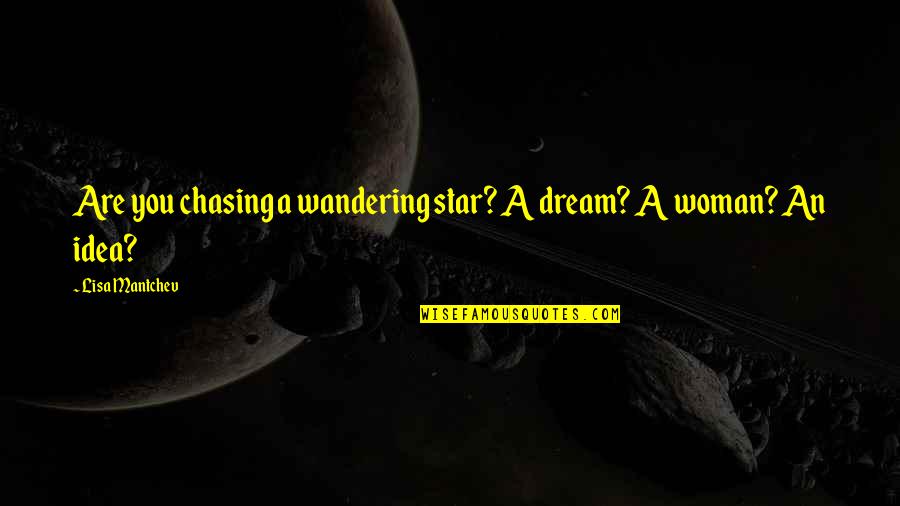 Are you chasing a wandering star? A dream? A woman? An idea? —
Lisa Mantchev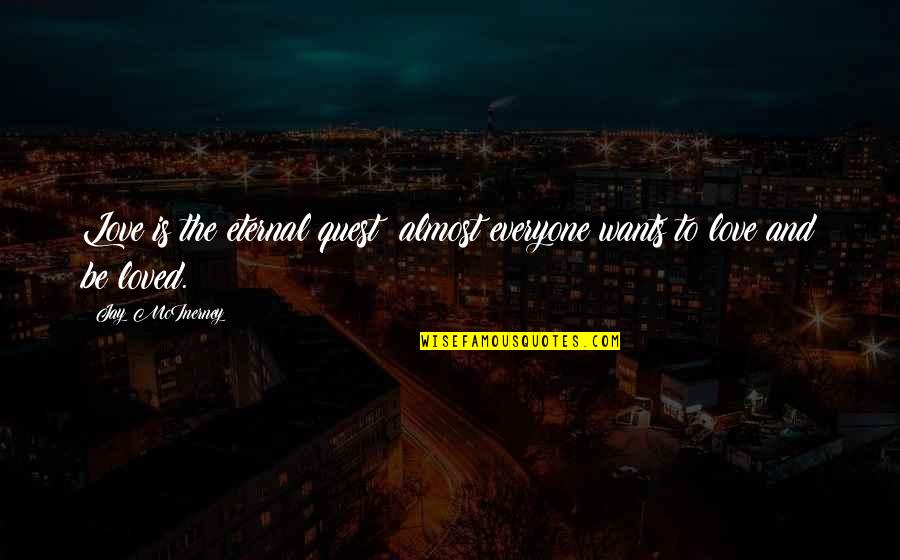 Love is the eternal quest: almost everyone wants to love and be loved. —
Jay McInerney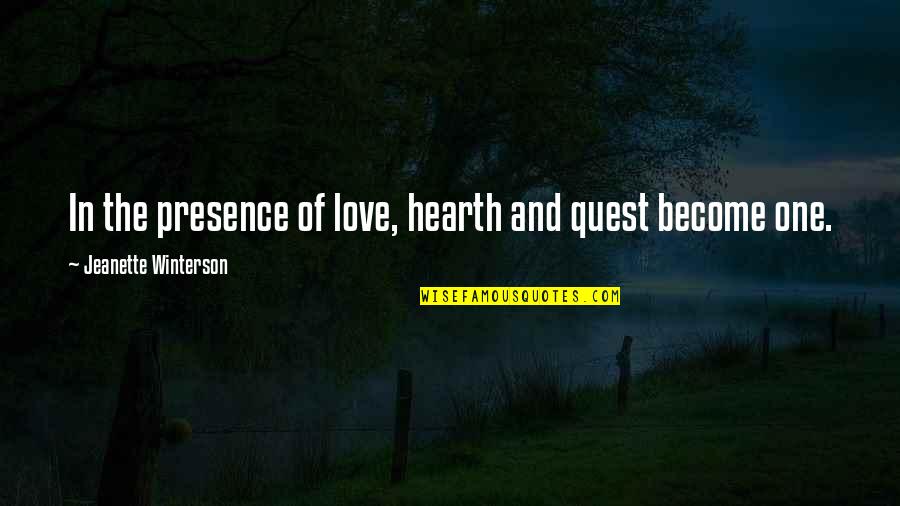 In the presence of love, hearth and quest become one. —
Jeanette Winterson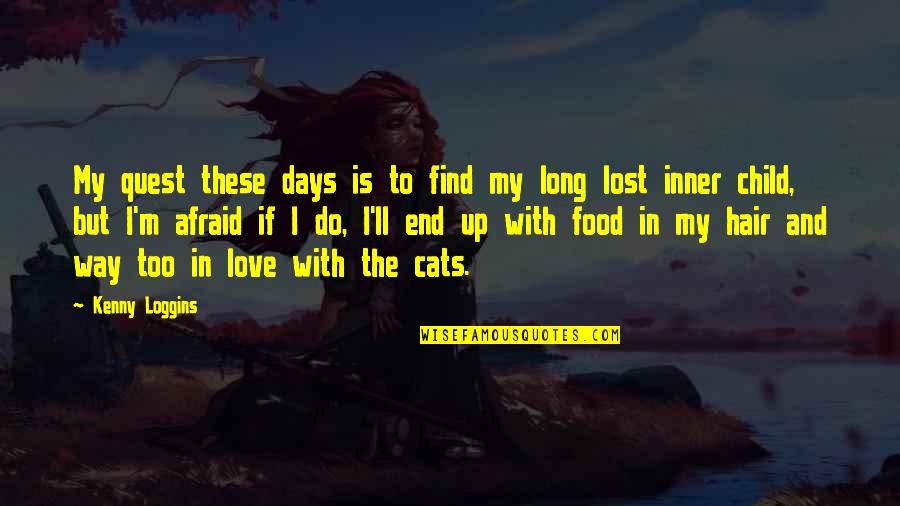 My quest these days is to find my long lost inner child, but I'm afraid if I do, I'll end up with food in my hair and way too in love with the cats. —
Kenny Loggins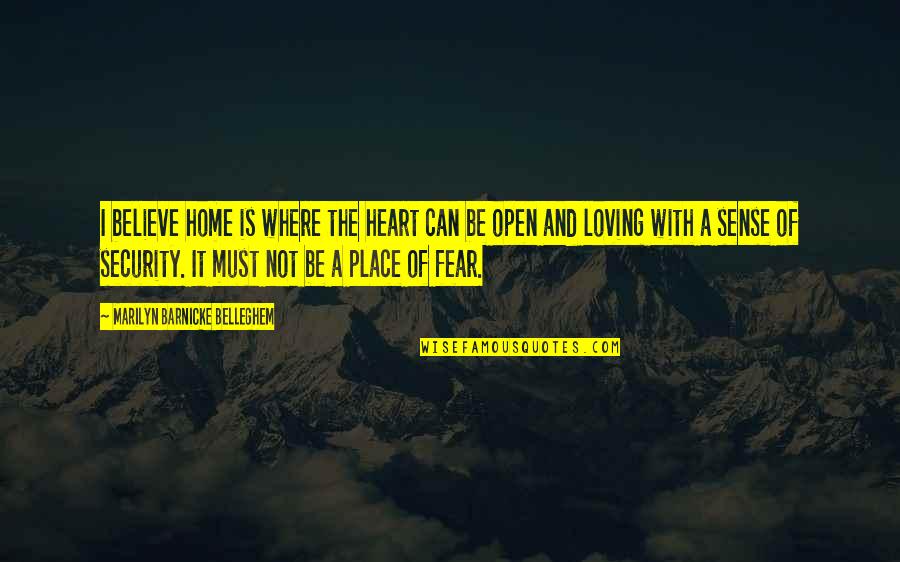 I believe home is where the heart can be open and loving with a sense of security. It must not be a place of fear. —
Marilyn Barnicke Belleghem
Suffering is the ancient law of love; there is no quest without pain; there is no lover who is not also a martyr. —
Henry Suso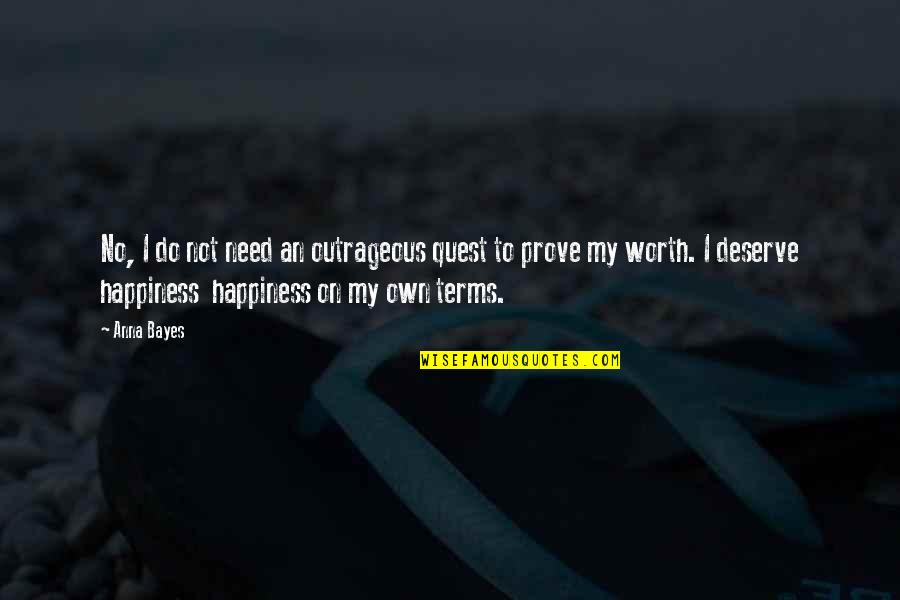 No, I do not need an outrageous quest to prove my worth. I deserve happiness
happiness on my own terms. —
Anna Bayes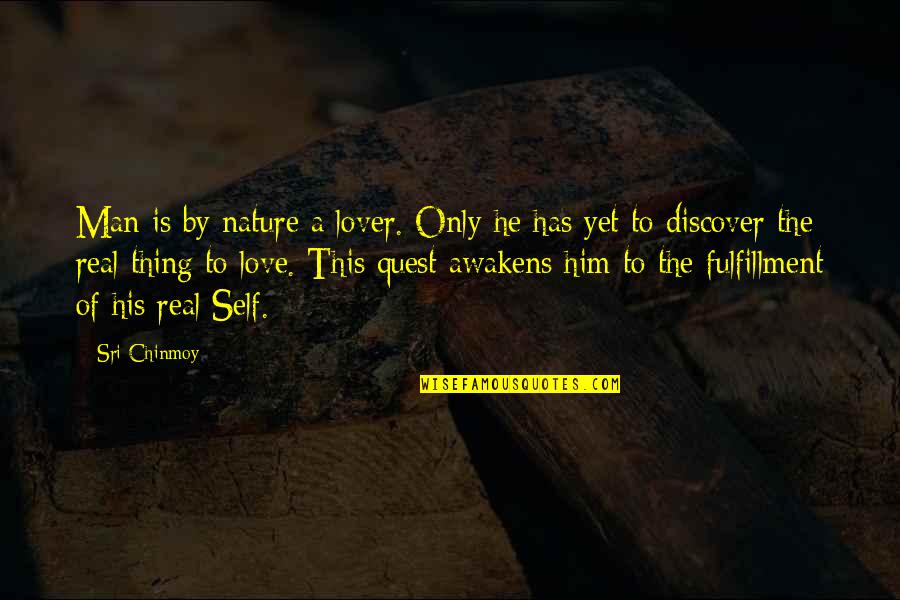 Man is by nature a lover. Only he has yet to discover the real thing to love. This quest awakens him to the fulfillment of his real Self. —
Sri Chinmoy
Life is a quest and love a quarrel —
Edna St. Vincent Millay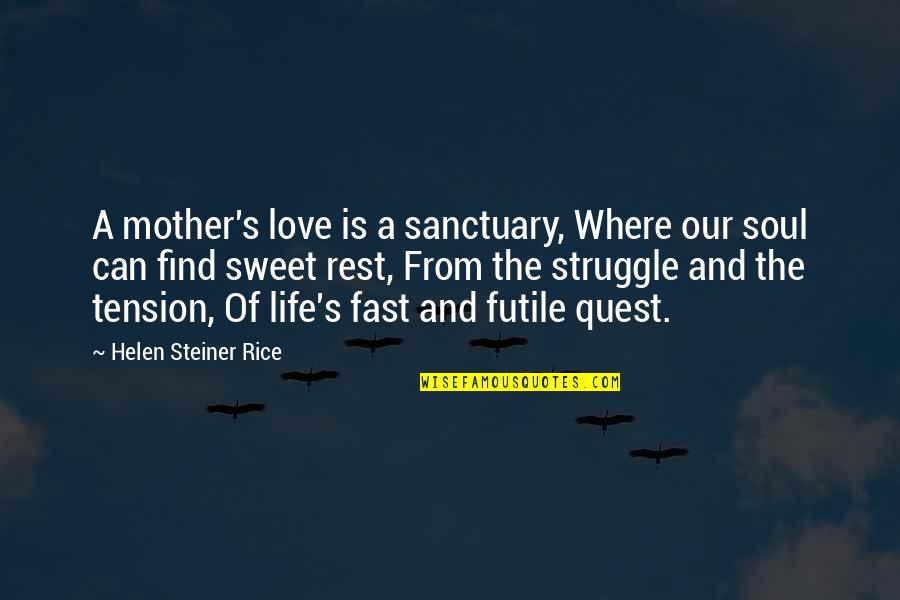 A mother's love is a sanctuary, Where our soul can find sweet rest, From the struggle and the tension, Of life's fast and futile quest. —
Helen Steiner Rice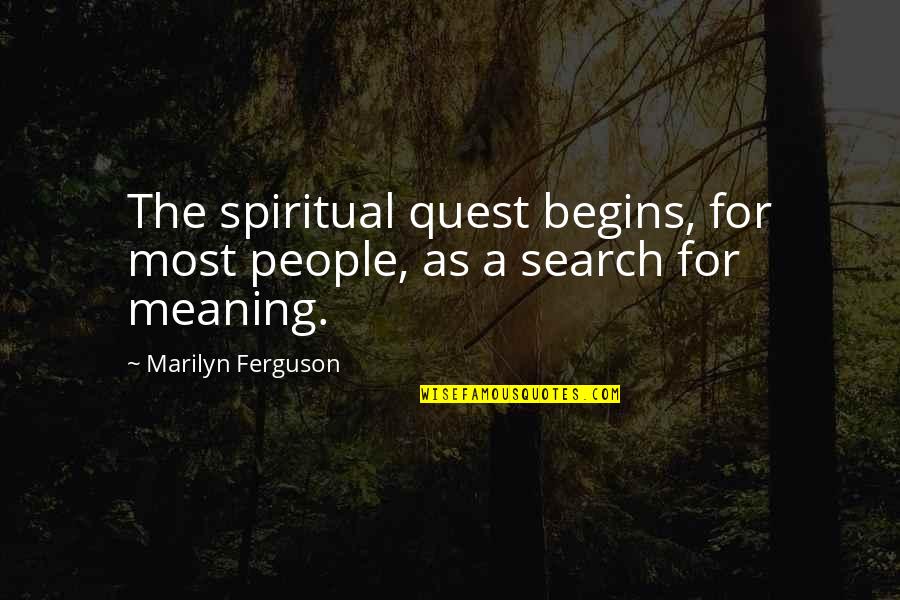 The spiritual quest begins, for most people, as a search for meaning. —
Marilyn Ferguson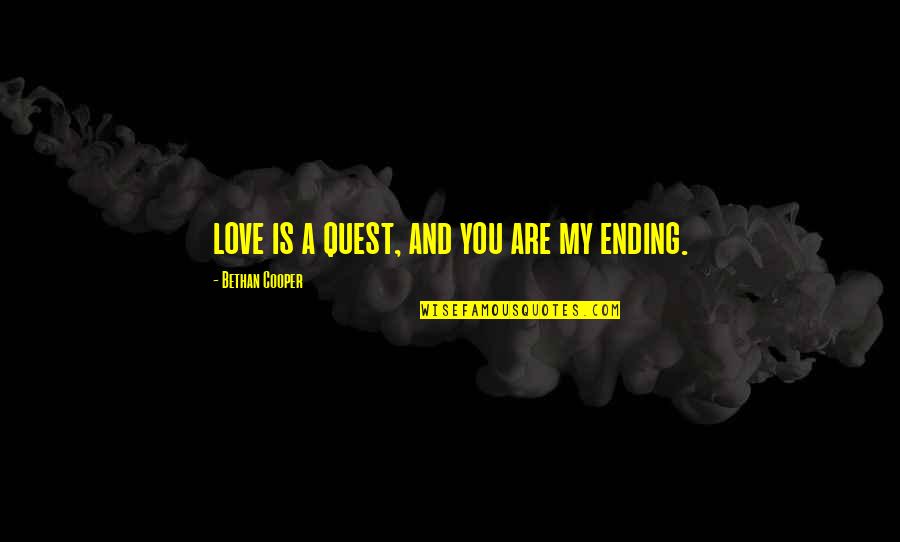 love is a quest, and you are my ending. —
Bethan Cooper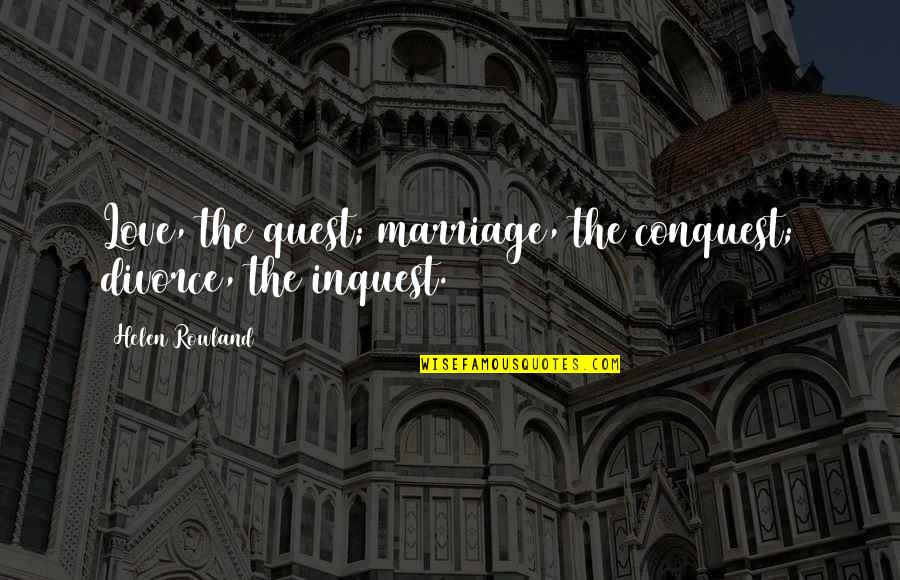 Love, the quest; marriage, the conquest; divorce, the inquest. —
Helen Rowland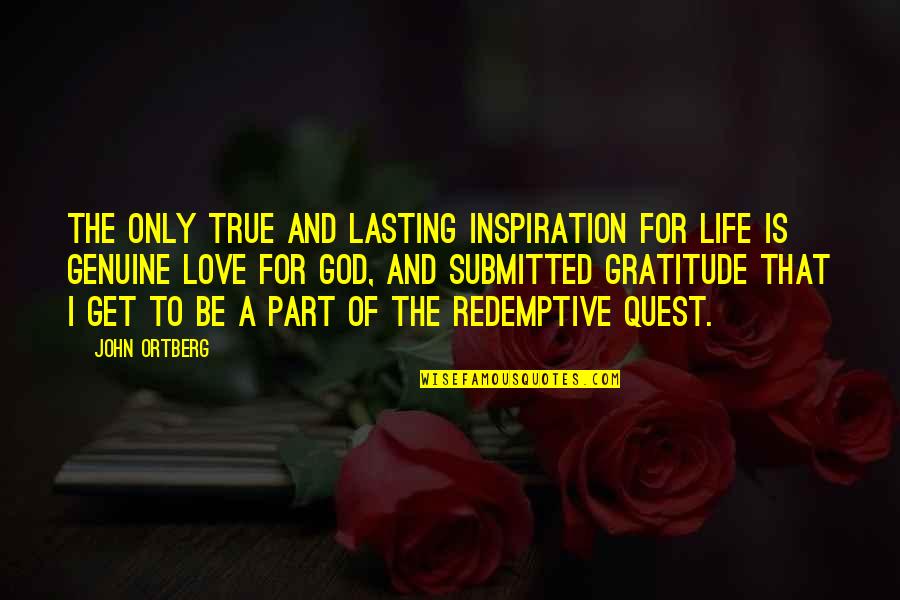 The only true and lasting inspiration for life is genuine love for God, and submitted gratitude that I get to be a part of the redemptive quest. —
John Ortberg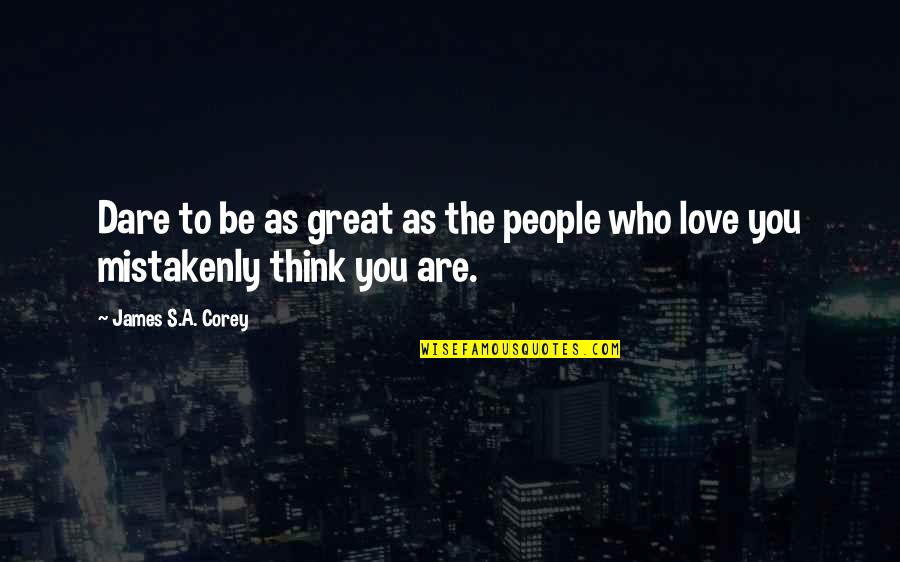 Dare to be as great as the people who love you mistakenly think you are. —
James S.A. Corey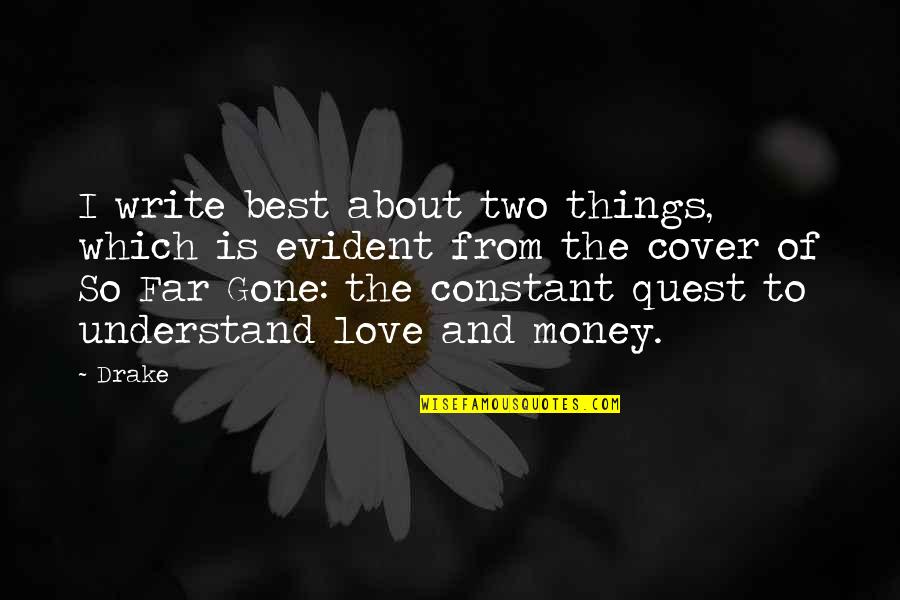 I write best about two things, which is evident from the cover of So Far Gone: the constant quest to understand love and money. —
Drake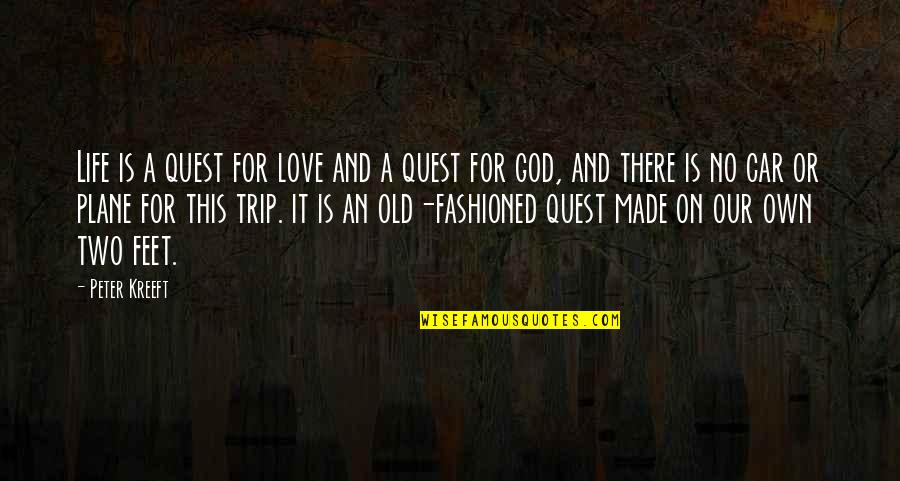 Life is a quest for love and a quest for god, and there is no car or plane for this trip. it is an old-fashioned quest made on our own two feet. —
Peter Kreeft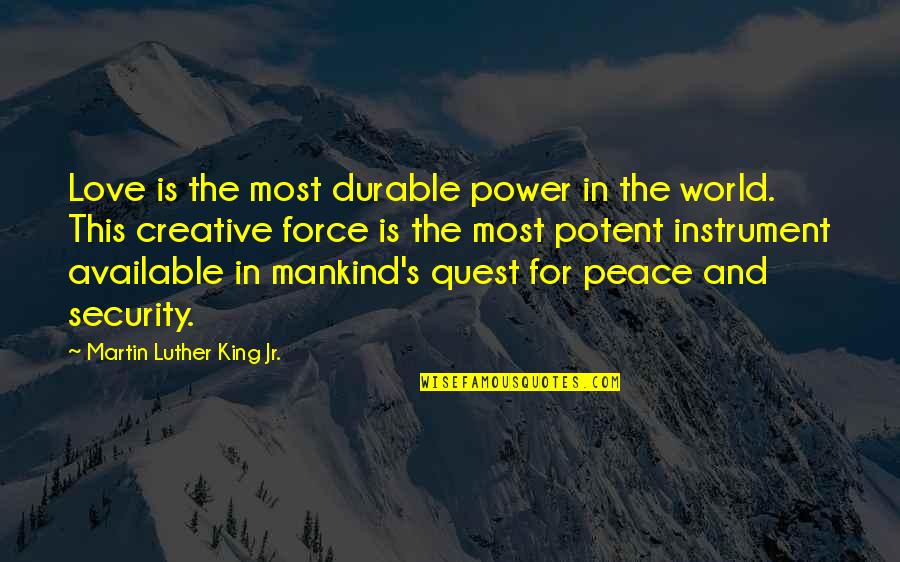 Love is the most durable power in the world. This creative force is the most potent instrument available in mankind's quest for peace and security. —
Martin Luther King Jr.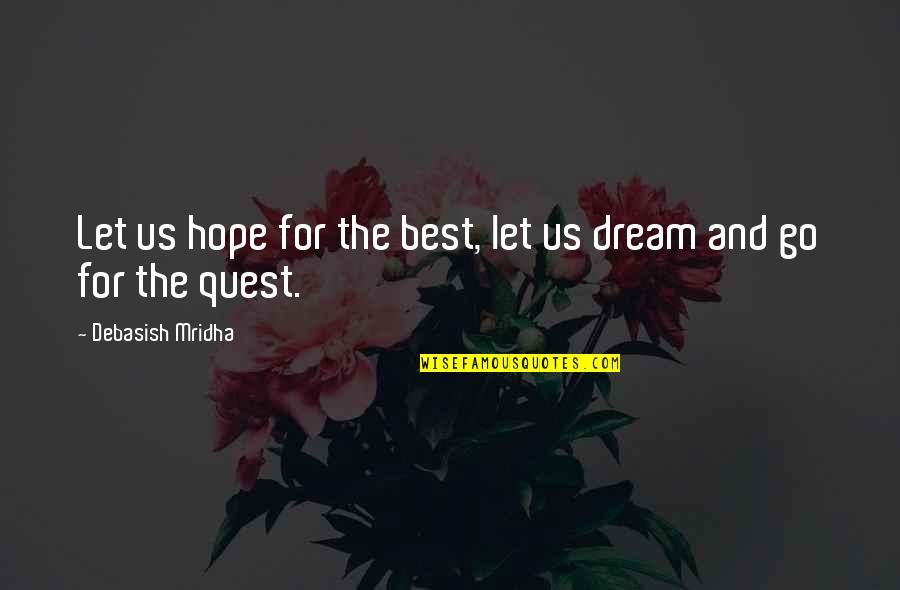 Let us hope for the best, let us dream and go for the quest. —
Debasish Mridha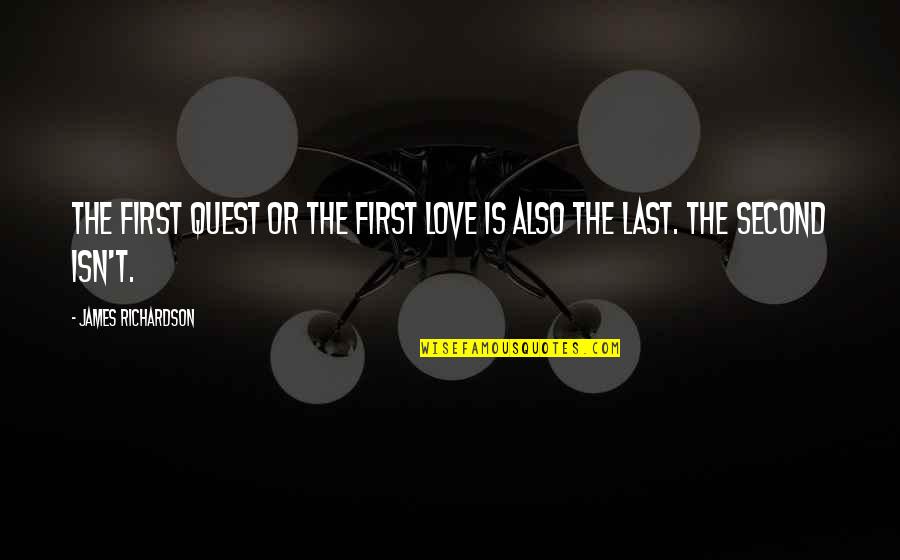 The first quest or the first love is also the last. The second isn't. —
James Richardson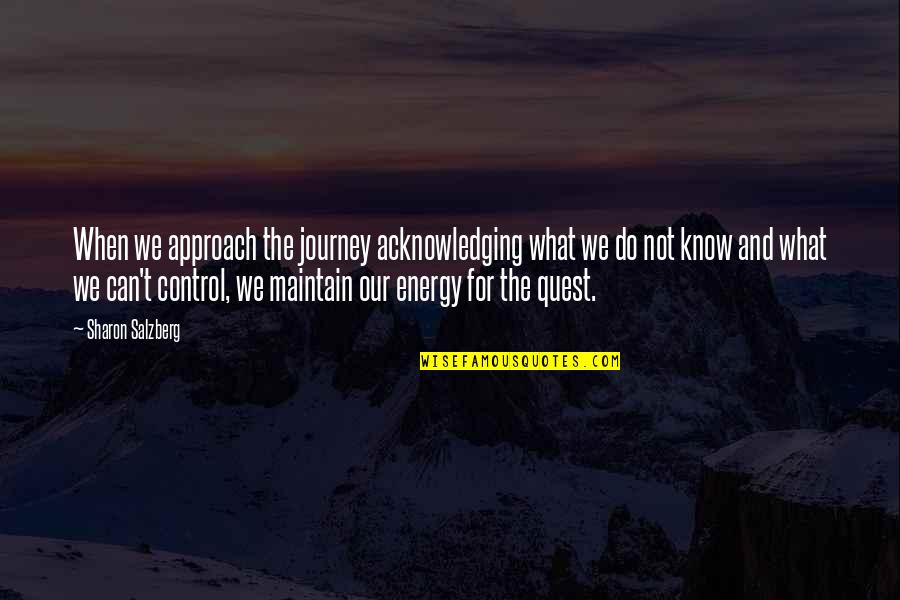 When we approach the journey acknowledging what we do not know and what we can't control, we maintain our energy for the quest. —
Sharon Salzberg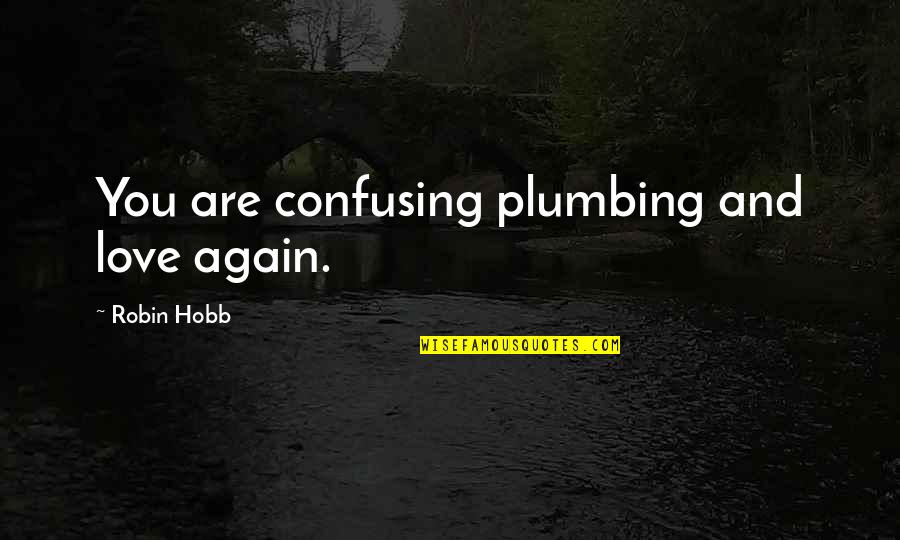 You are confusing plumbing and love again. —
Robin Hobb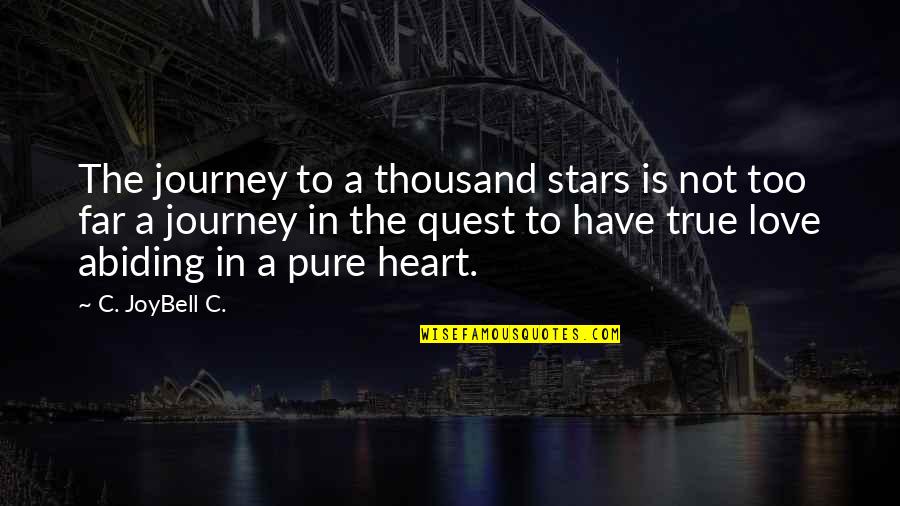 The journey to a thousand stars is not too far a journey in the quest to have true love abiding in a pure heart. —
C. JoyBell C.