Love Me For What I Am Quotes
Collection of top 50 famous quotes about Love Me For What I Am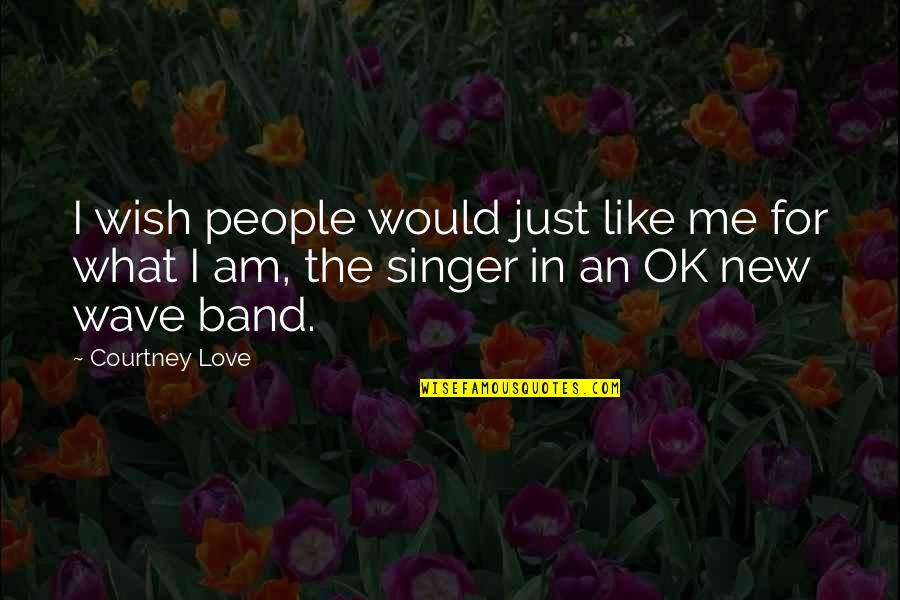 I wish people would just like me for what I am, the singer in an OK new wave band.
—
Courtney Love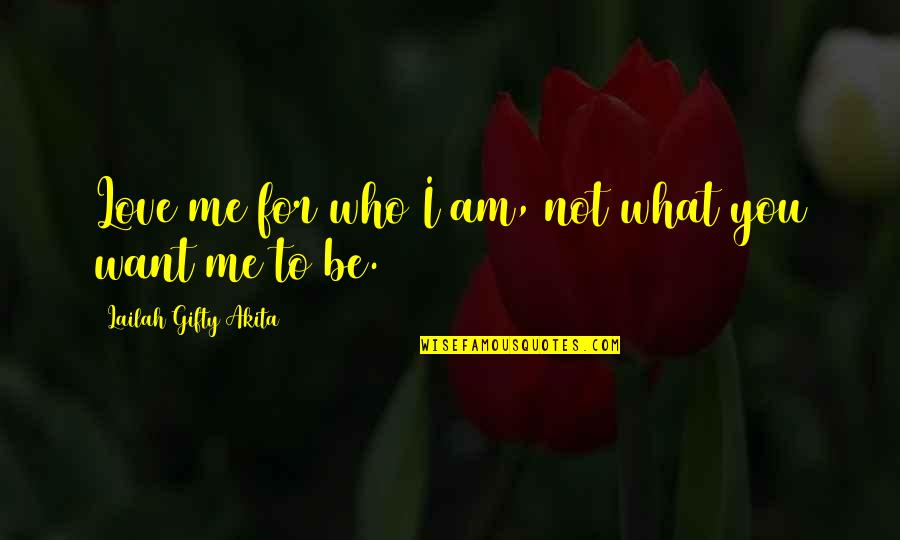 Love me for who I am, not what you want me to be.
—
Lailah Gifty Akita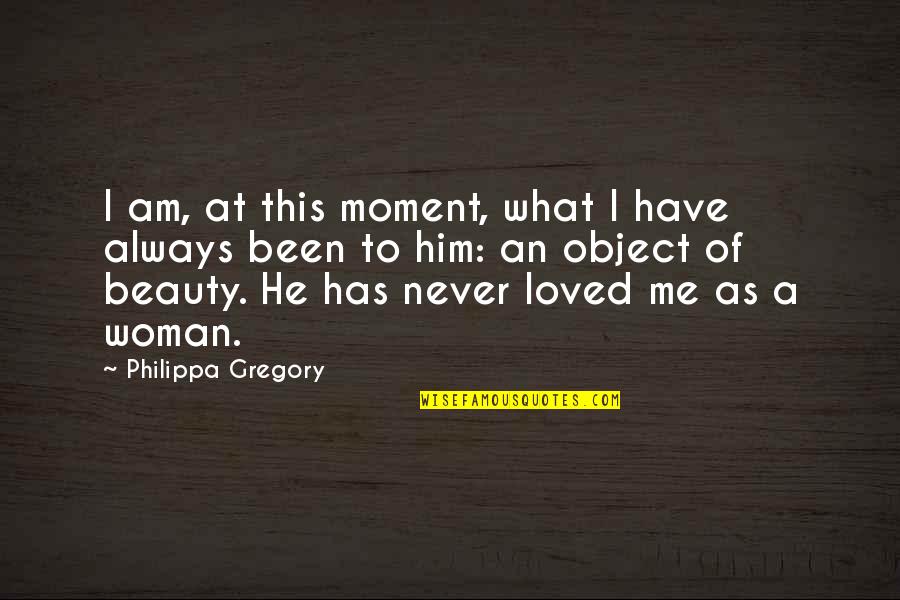 I am, at this moment, what I have always been to him: an object of beauty. He has never loved me as a woman.
—
Philippa Gregory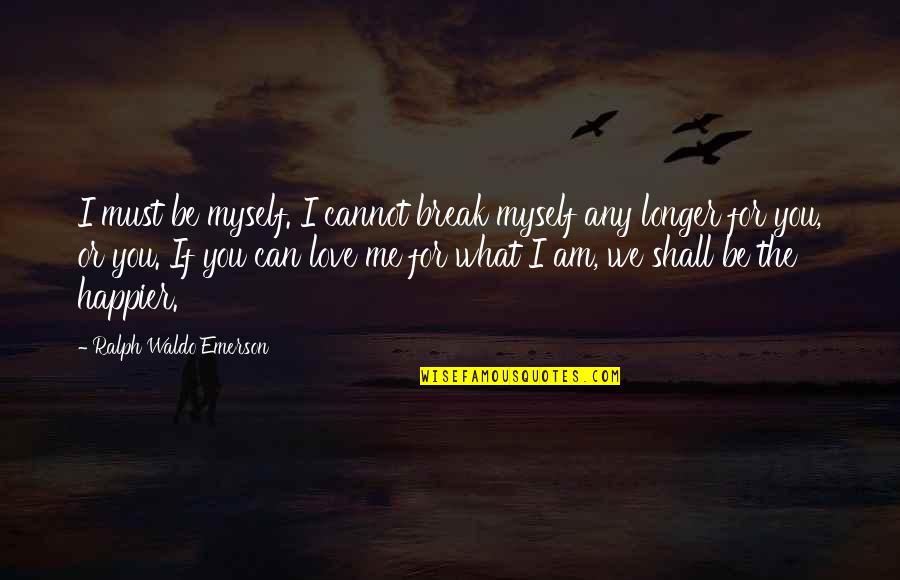 I must be myself. I cannot break myself any longer for you, or you. If you can love me for what I am, we shall be the happier.
—
Ralph Waldo Emerson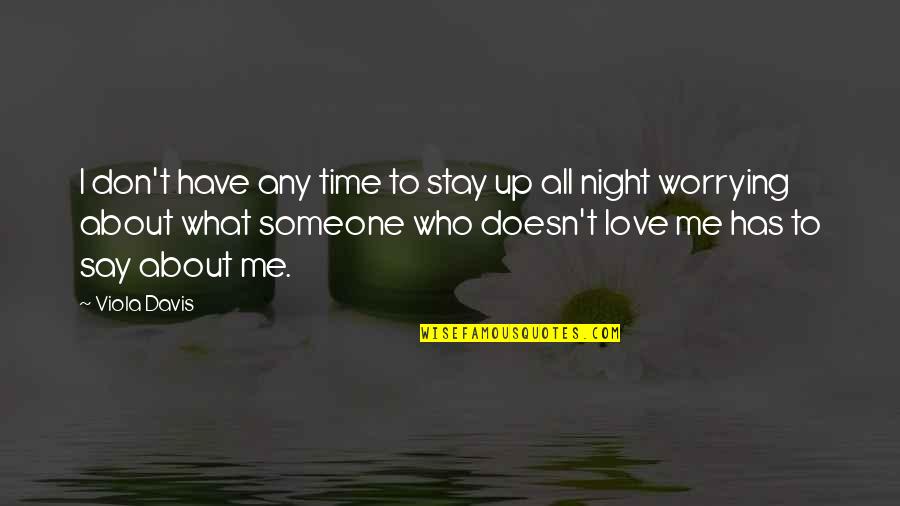 I don't have any time to stay up all night worrying about what someone who doesn't love me has to say about me.
—
Viola Davis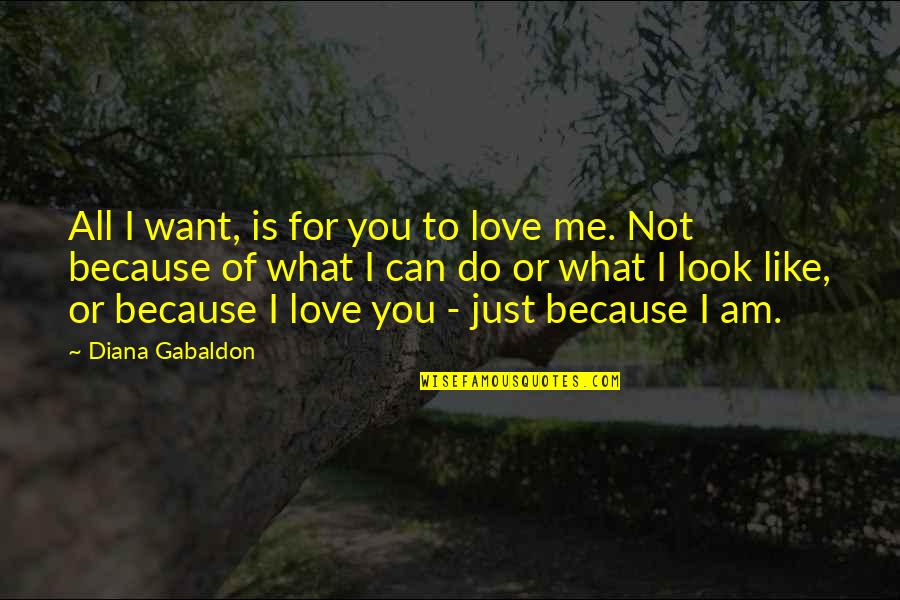 All I want, is for you to love me. Not because of what I can do or what I look like, or because I love you - just because I am.
—
Diana Gabaldon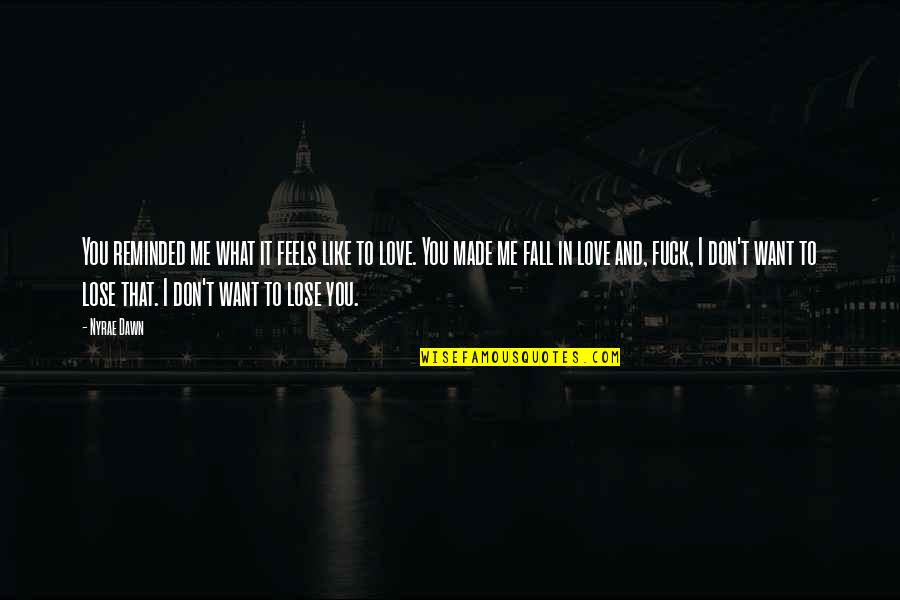 You reminded me what it feels like to love. You made me fall in love and, fuck, I don't want to lose that. I don't want to lose you.
—
Nyrae Dawn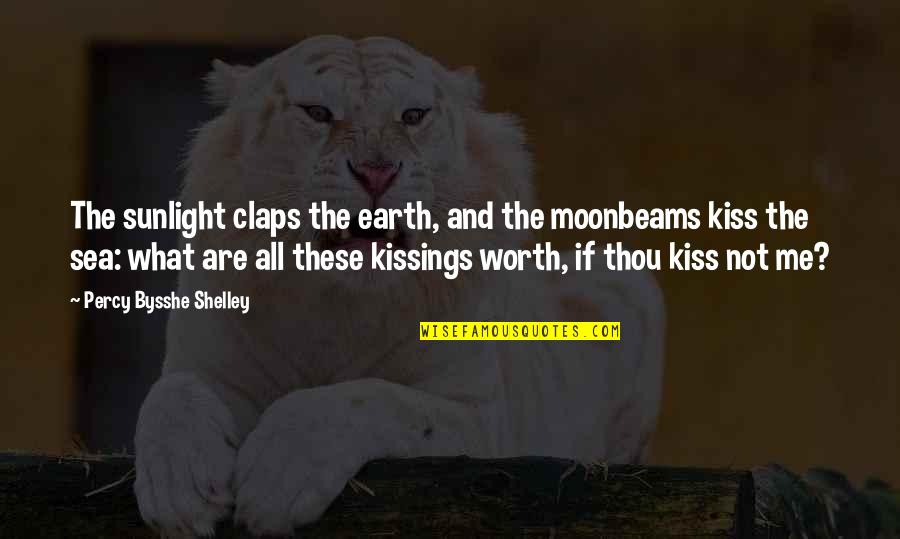 The sunlight claps the earth, and the moonbeams kiss the sea: what are all these kissings worth, if thou kiss not me?
—
Percy Bysshe Shelley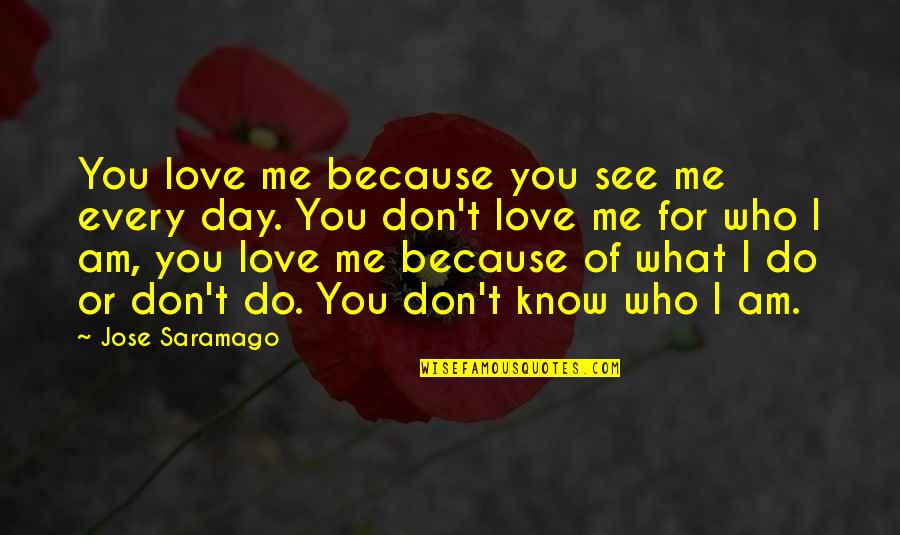 You love me because you see me every day. You don't love me for who I am, you love me because of what I do or don't do. You don't know who I am.
—
Jose Saramago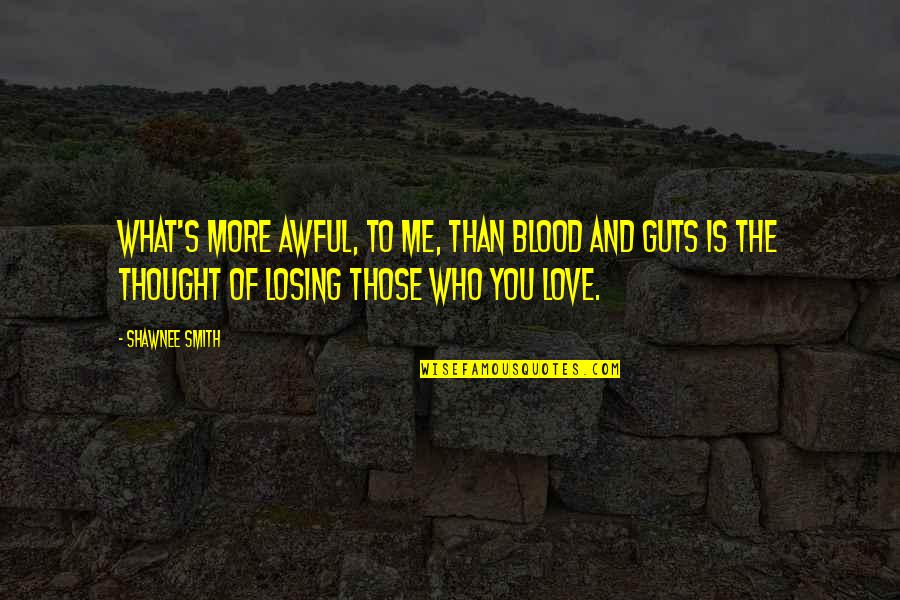 What's more awful, to me, than blood and guts is the thought of losing those who you love.
—
Shawnee Smith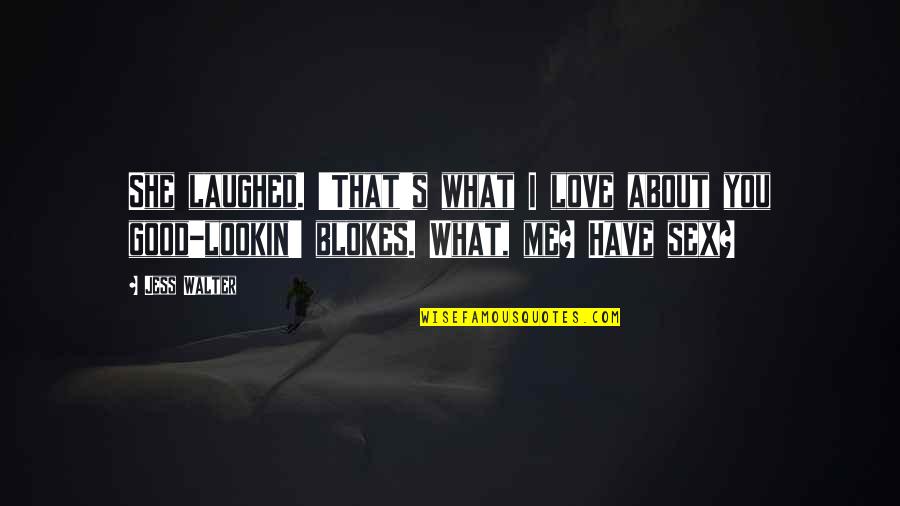 She laughed. 'That's what I love about you good-lookin' blokes. What, me? Have sex?
—
Jess Walter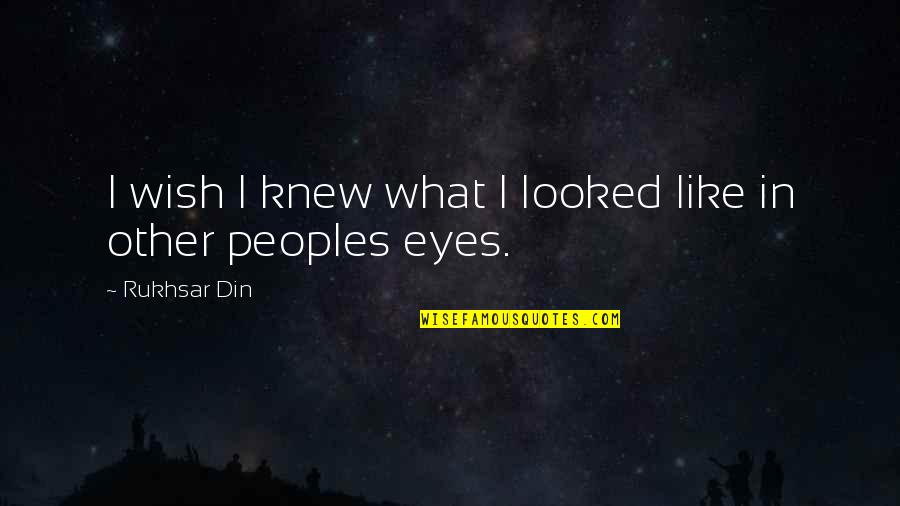 I wish I knew what I looked like in other peoples eyes.
—
Rukhsar Din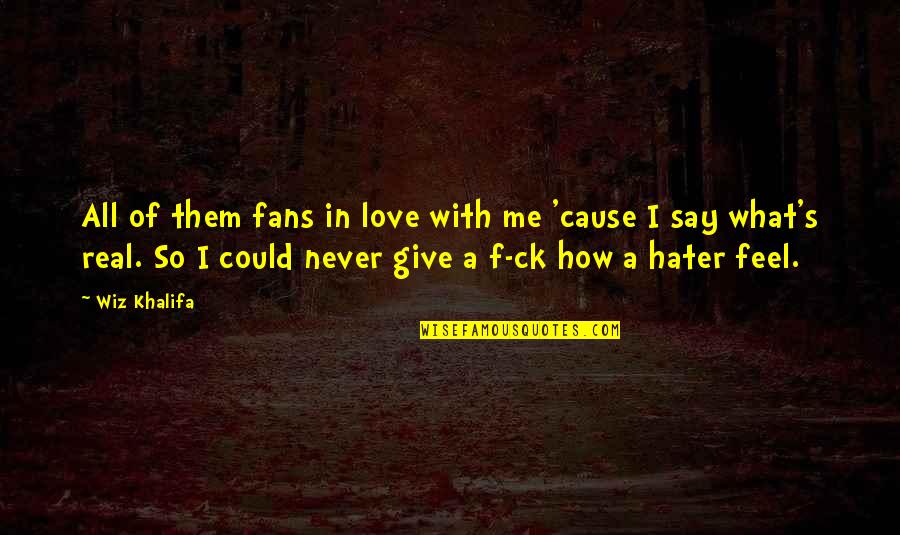 All of them fans in love with me 'cause I say what's real. So I could never give a f-ck how a hater feel. —
Wiz Khalifa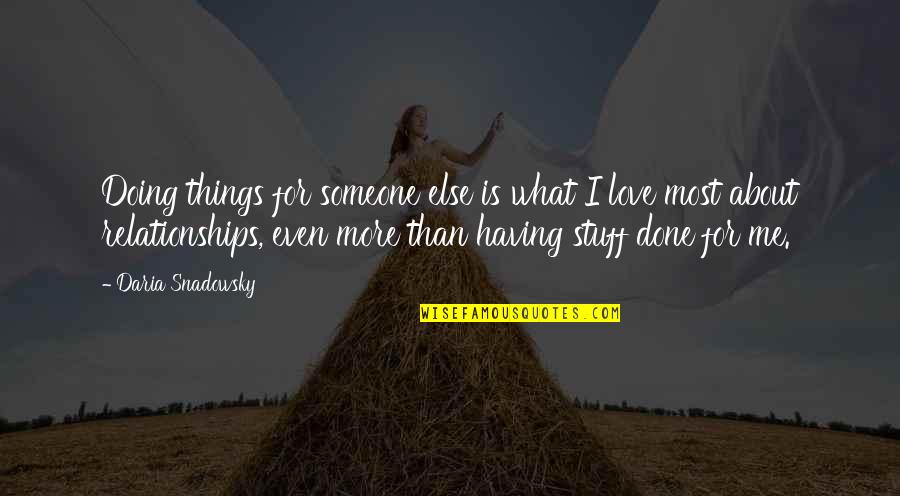 Doing things for someone else is what I love most about relationships, even more than having stuff done for me. —
Daria Snadowsky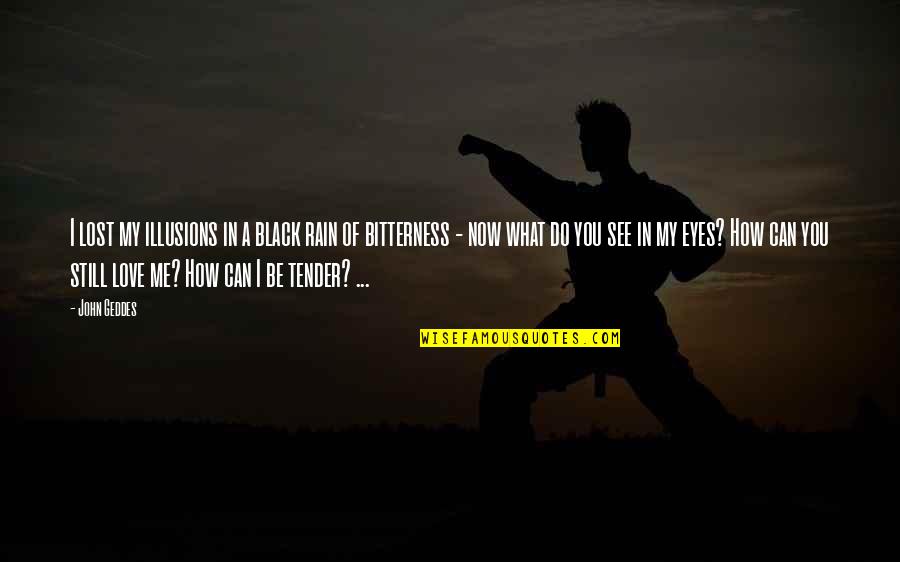 I lost my illusions in a black rain of bitterness - now what do you see in my eyes? How can you still love me? How can I be tender? ... —
John Geddes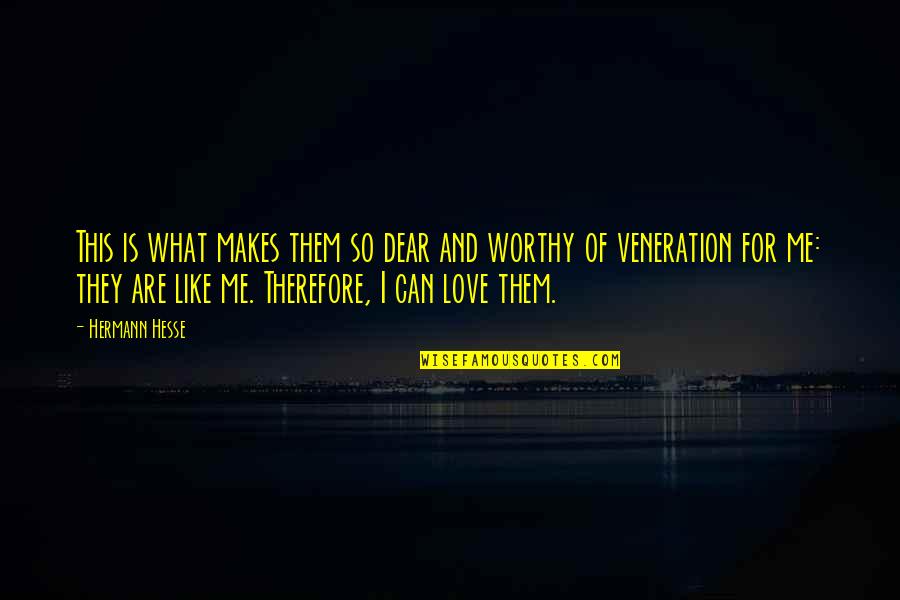 This is what makes them so dear and worthy of veneration for me: they are like me. Therefore, I can love them. —
Hermann Hesse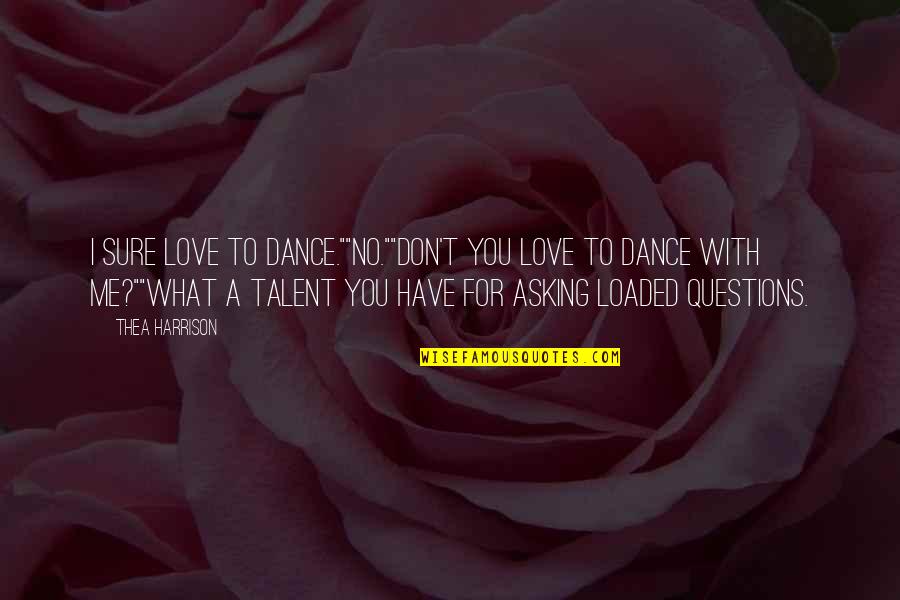 I sure love to dance."
"No."
"Don't you love to dance with me?"
"What a talent you have for asking loaded questions. —
Thea Harrison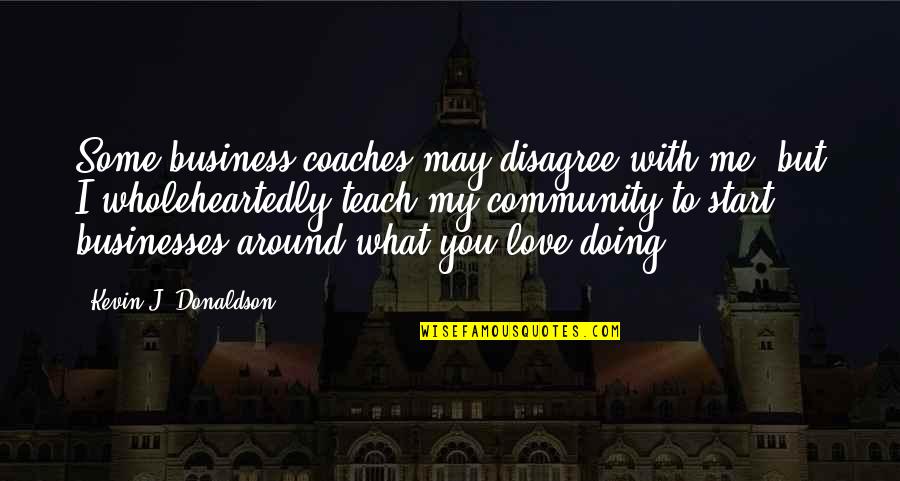 Some business coaches may disagree with me, but I wholeheartedly teach my community to start businesses around what you love doing. —
Kevin J. Donaldson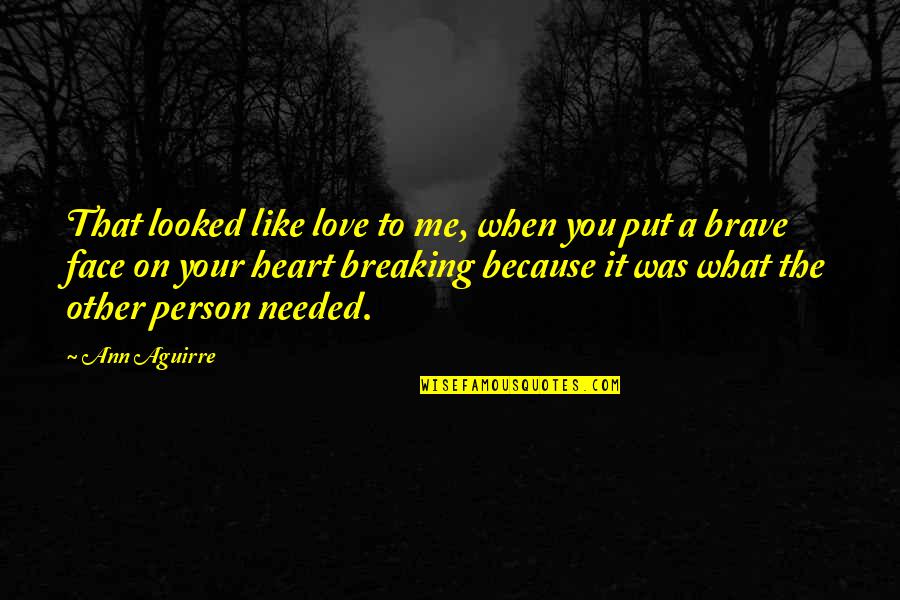 That looked like love to me, when you put a brave face on your heart breaking because it was what the other person needed. —
Ann Aguirre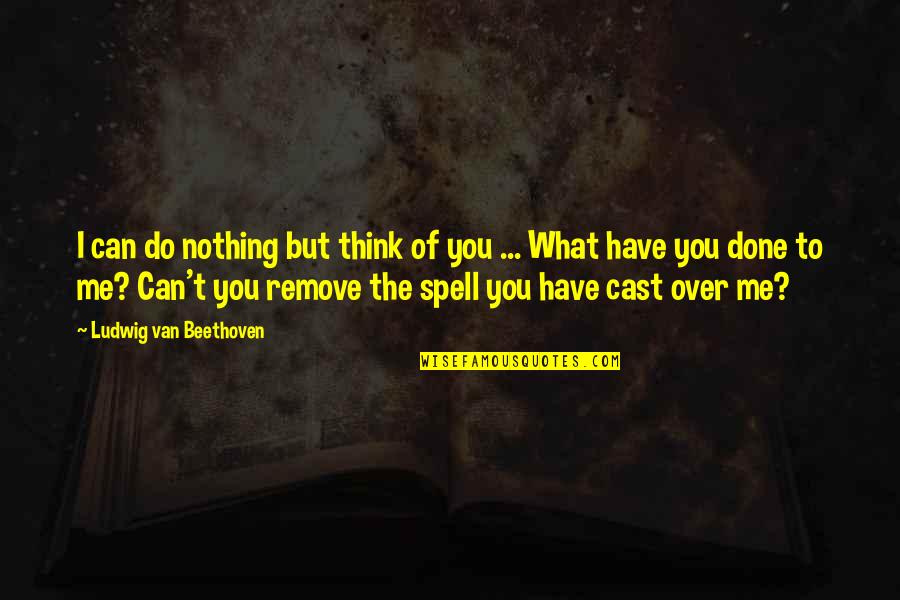 I can do nothing but think of you ... What have you done to me? Can't you remove the spell you have cast over me? —
Ludwig Van Beethoven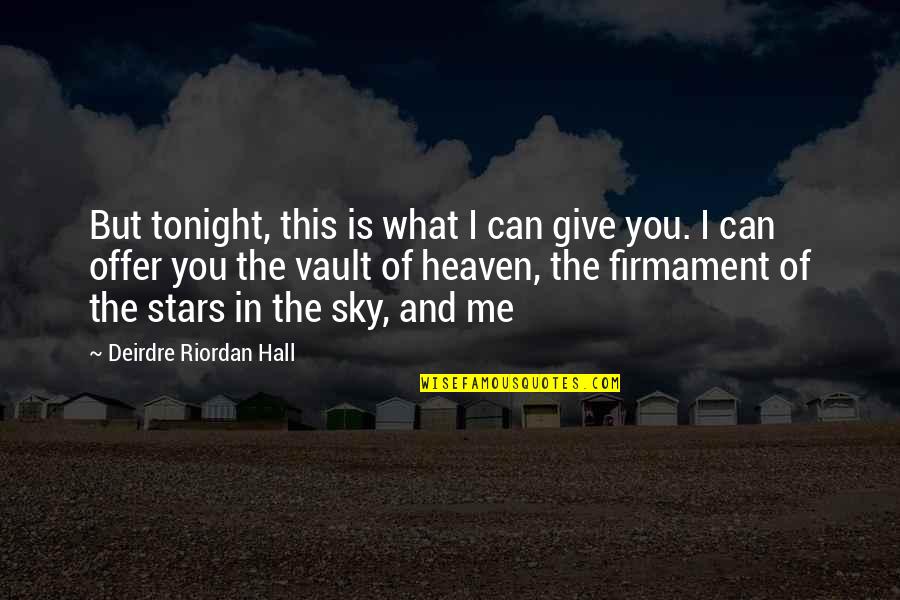 But tonight, this is what I can give you. I can offer you the vault of heaven, the firmament of the stars in the sky, and me —
Deirdre Riordan Hall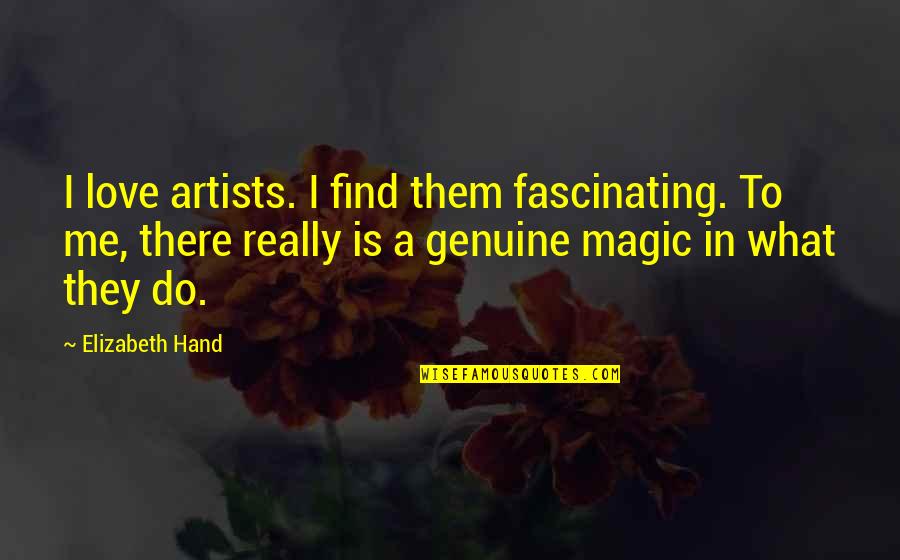 I love artists. I find them fascinating. To me, there really is a genuine magic in what they do. —
Elizabeth Hand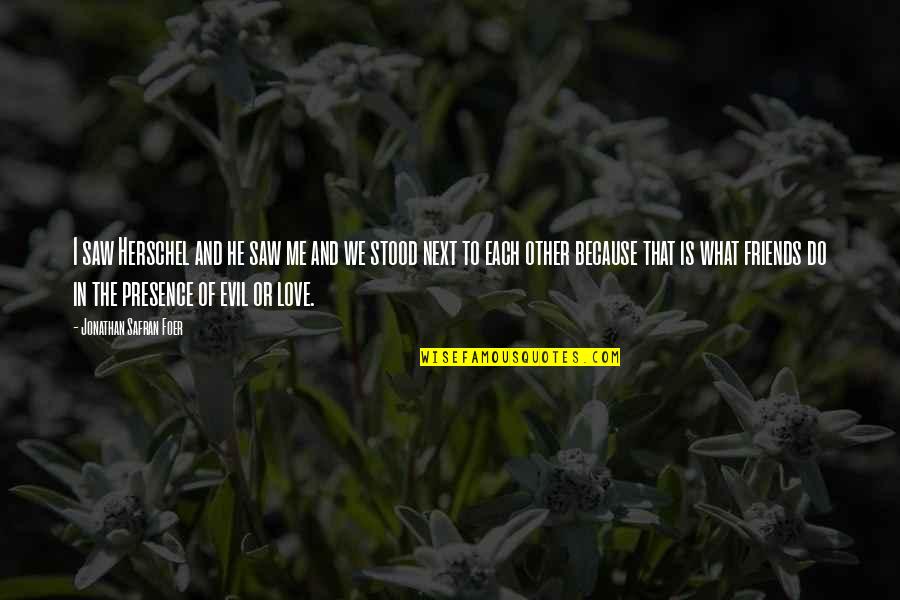 I saw Herschel and he saw me and we stood next to each other because that is what friends do in the presence of evil or love. —
Jonathan Safran Foer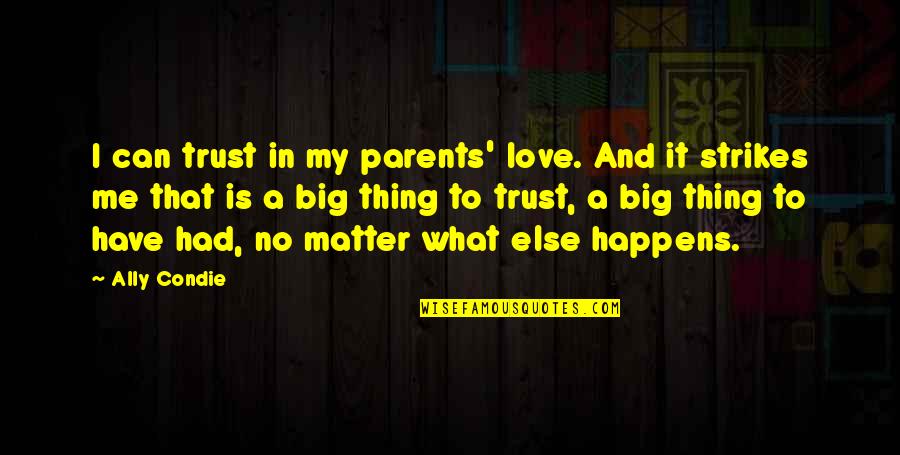 I can trust in my parents' love. And it strikes me that is a big thing to trust, a big thing to have had, no matter what else happens. —
Ally Condie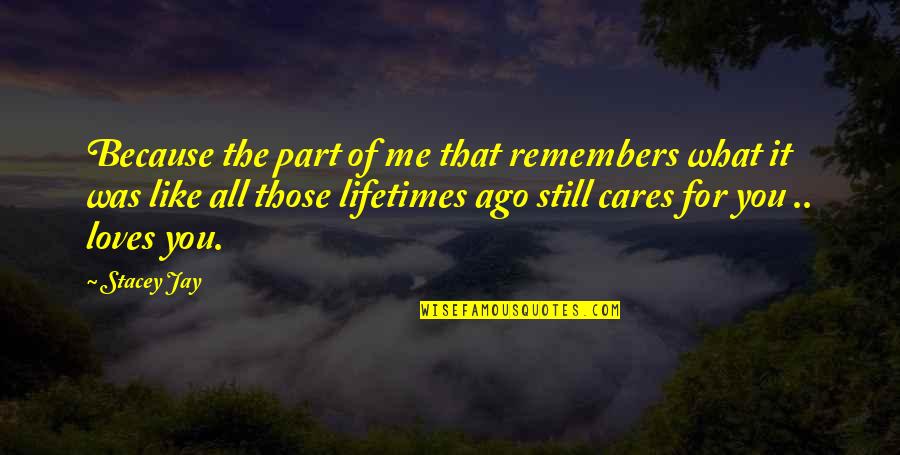 Because the part of me that remembers what it was like all those lifetimes ago still cares for you .. loves you. —
Stacey Jay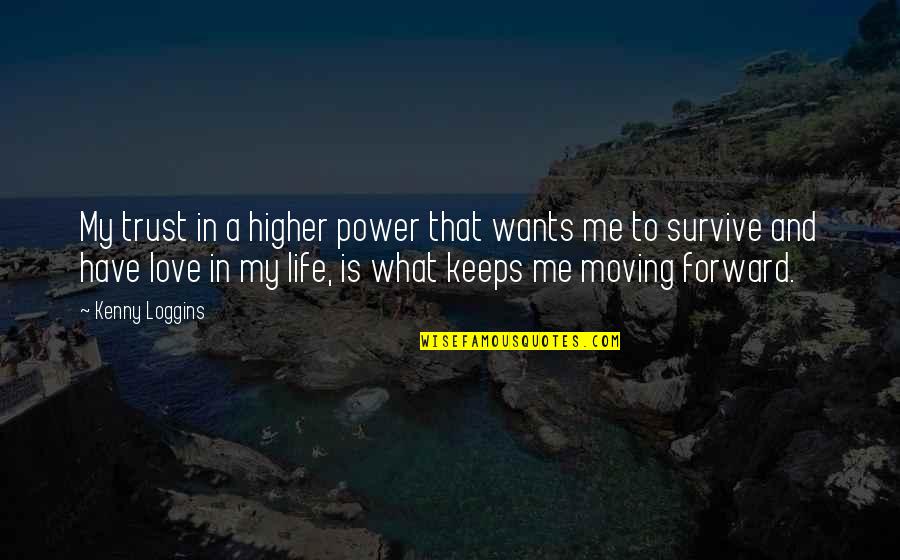 My trust in a higher power that wants me to survive and have love in my life, is what keeps me moving forward. —
Kenny Loggins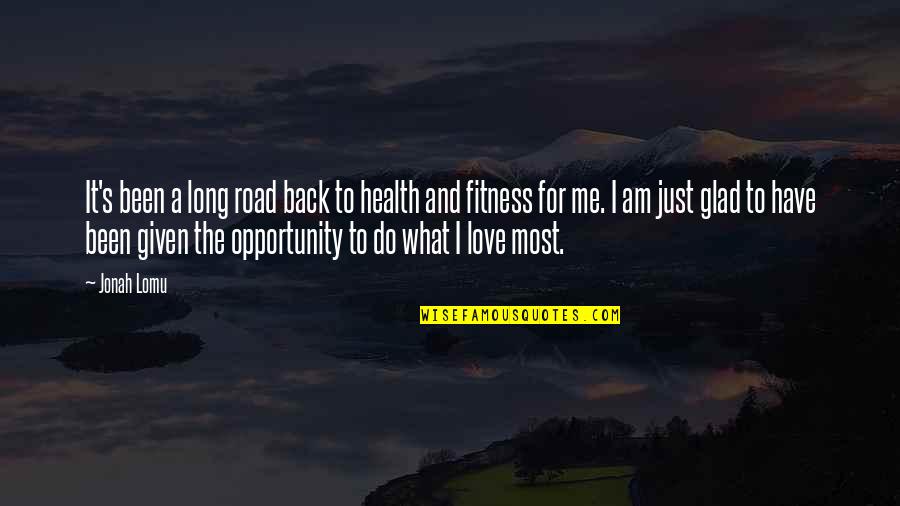 It's been a long road back to health and fitness for me. I am just glad to have been given the opportunity to do what I love most. —
Jonah Lomu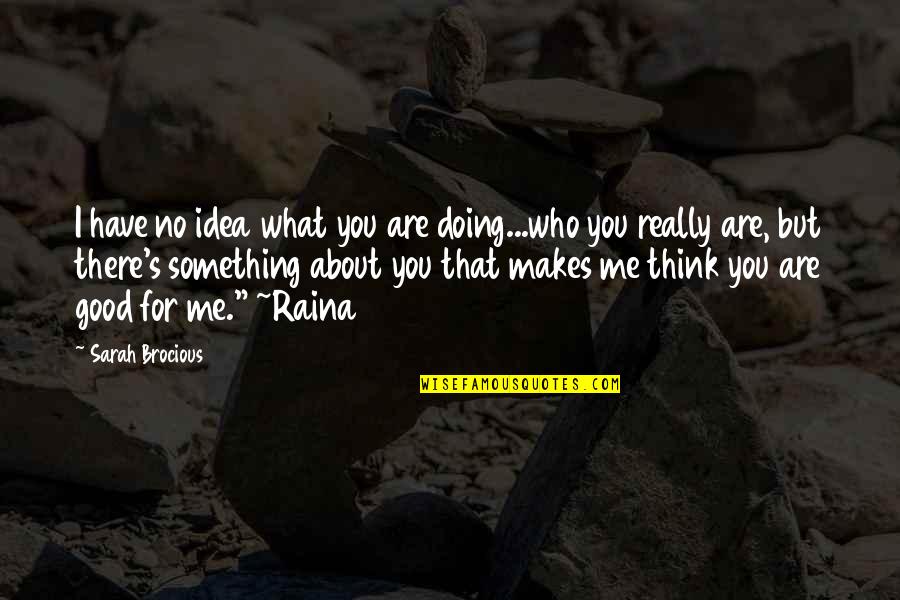 I have no idea what you are doing...who you really are, but there's something about you that makes me think you are good for me." ~Raina —
Sarah Brocious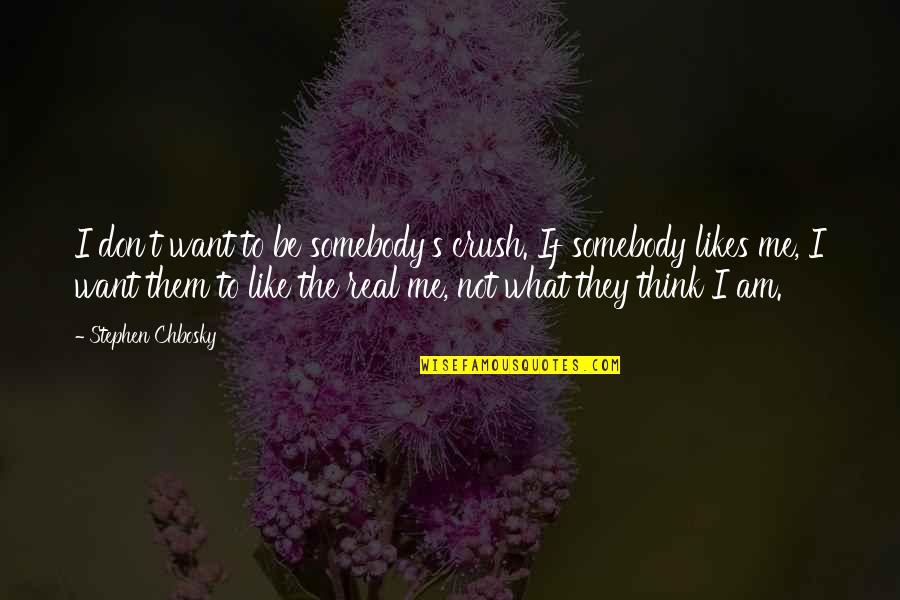 I don't want to be somebody's crush. If somebody likes me, I want them to like the real me, not what they think I am. —
Stephen Chbosky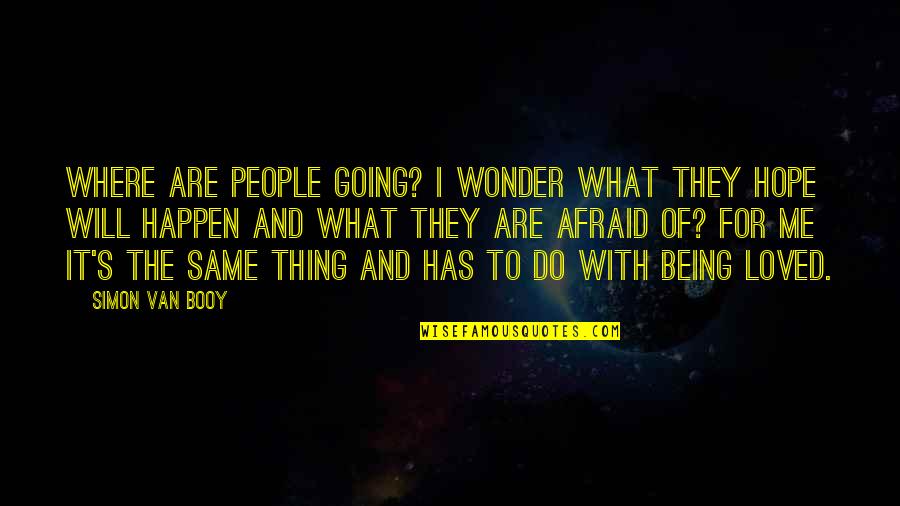 Where are people going? I wonder what they hope will happen and what they are afraid of? For me it's the same thing and has to do with being loved. —
Simon Van Booy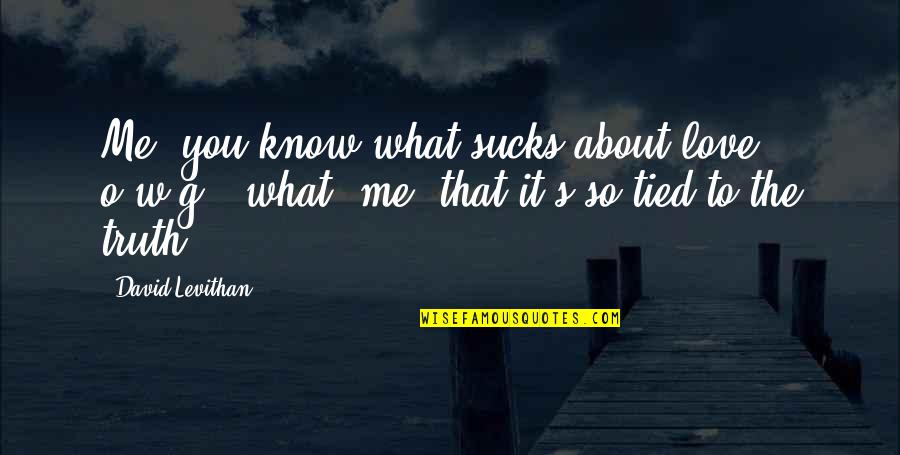 Me: you know what sucks about love? o.w.g.: what? me: that it's so tied to the truth. —
David Levithan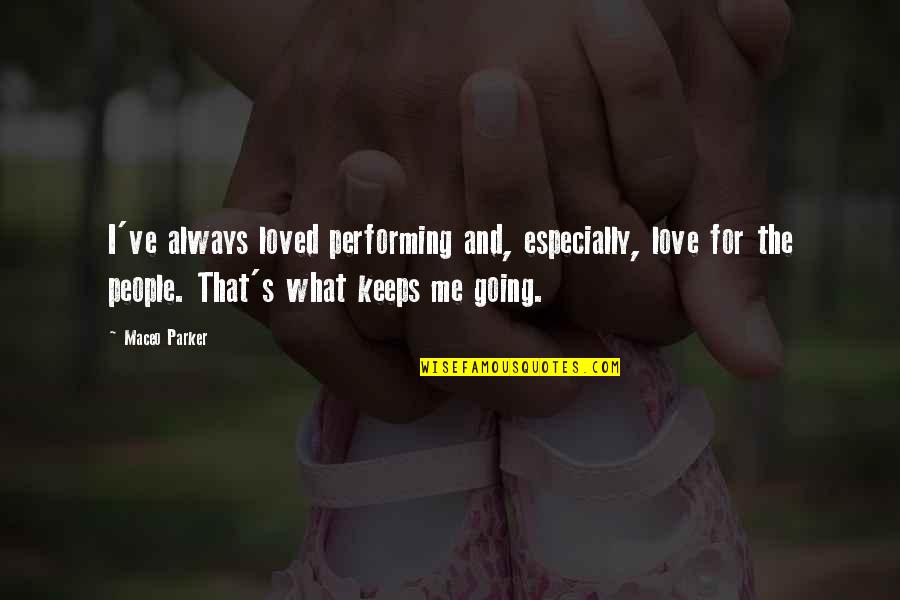 I've always loved performing and, especially, love for the people. That's what keeps me going. —
Maceo Parker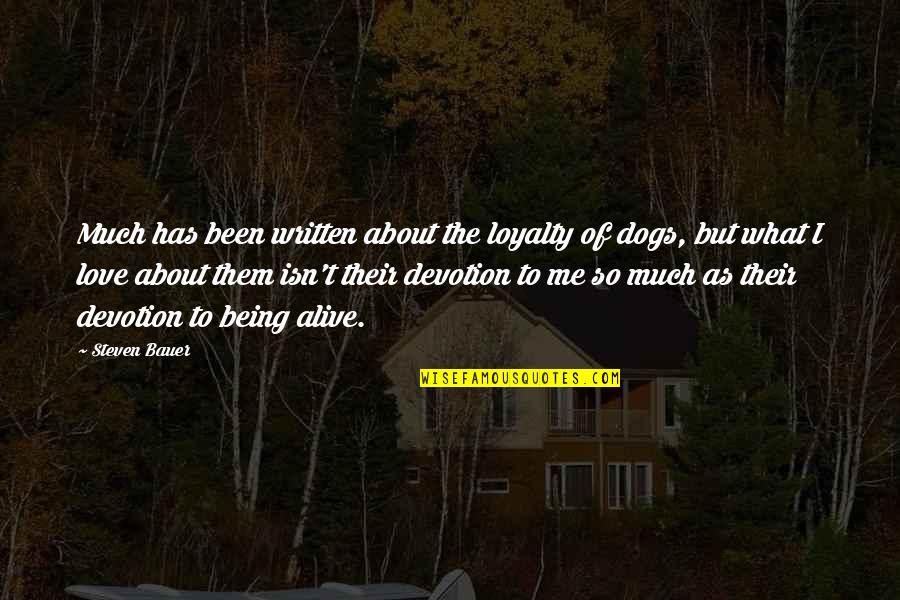 Much has been written about the loyalty of dogs, but what I love about them isn't their devotion to me so much as their devotion to being alive. —
Steven Bauer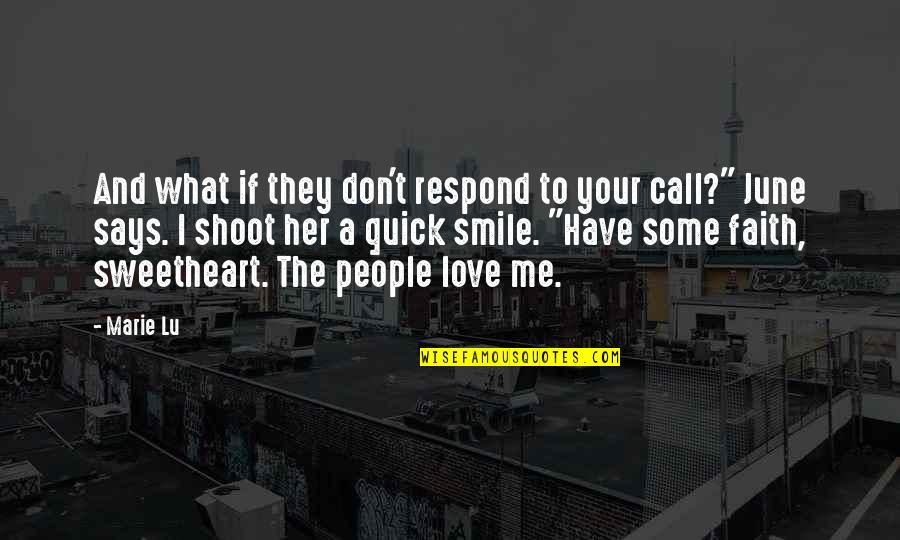 And what if they don't respond to your call?" June says. I shoot her a quick smile. "Have some faith, sweetheart. The people love me. —
Marie Lu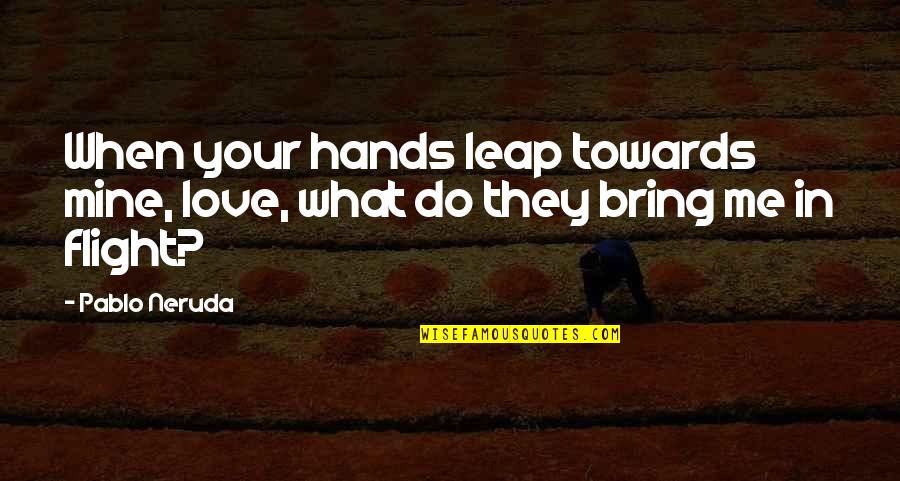 When your hands leap towards mine, love, what do they bring me in flight? —
Pablo Neruda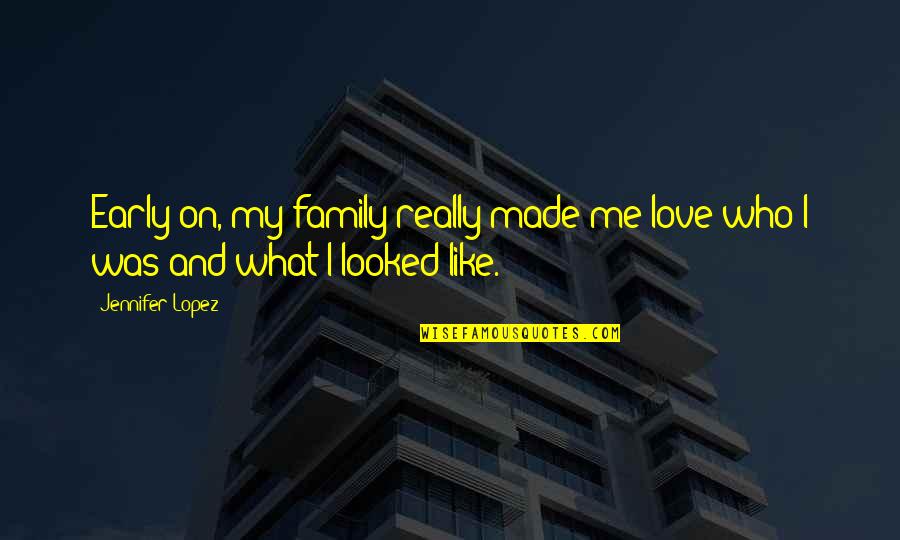 Early on, my family really made me love who I was and what I looked like. —
Jennifer Lopez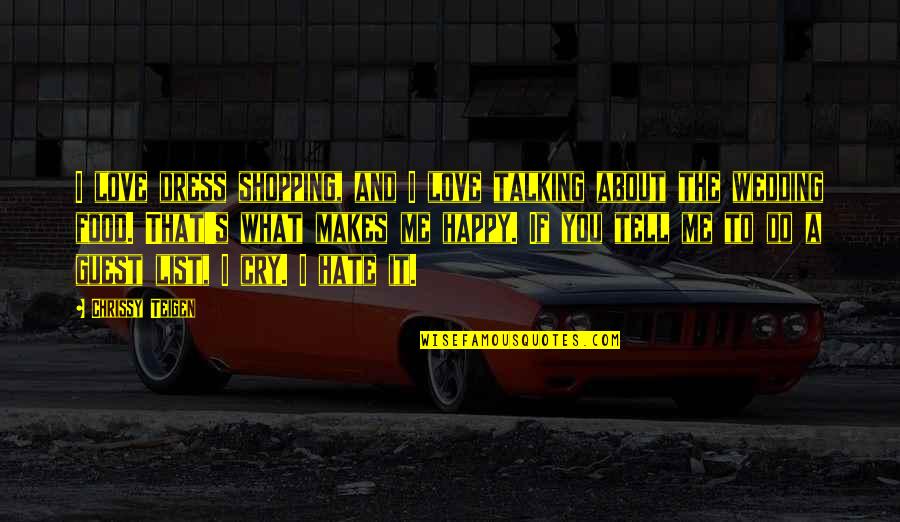 I love dress shopping, and I love talking about the wedding food. That's what makes me happy. If you tell me to do a guest list, I cry. I hate it. —
Chrissy Teigen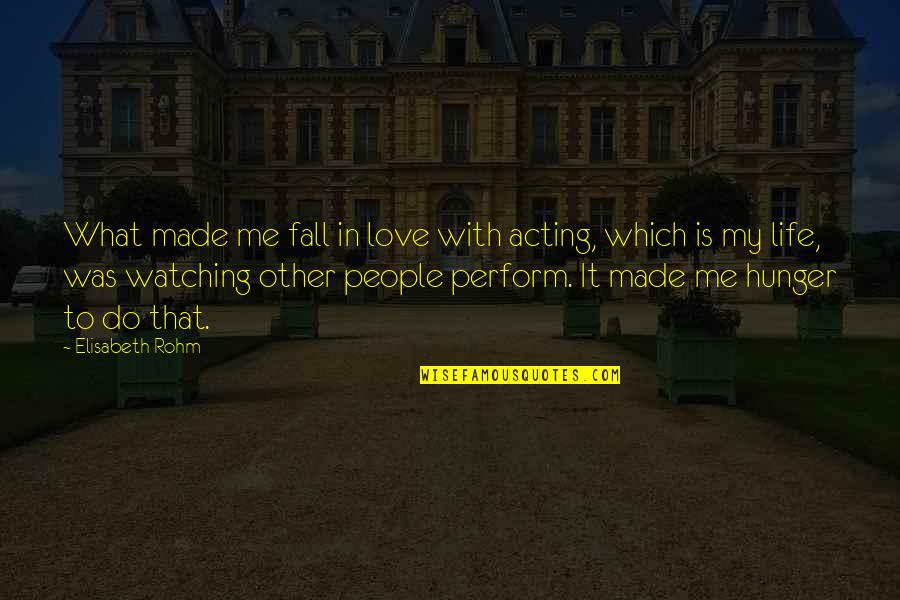 What made me fall in love with acting, which is my life, was watching other people perform. It made me hunger to do that. —
Elisabeth Rohm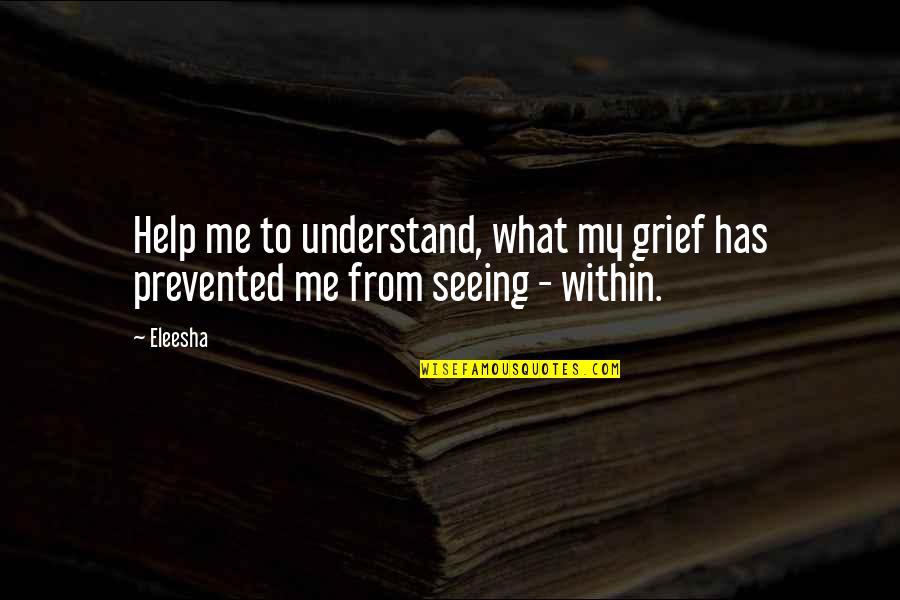 Help me to understand, what my grief has prevented me from seeing - within. —
Eleesha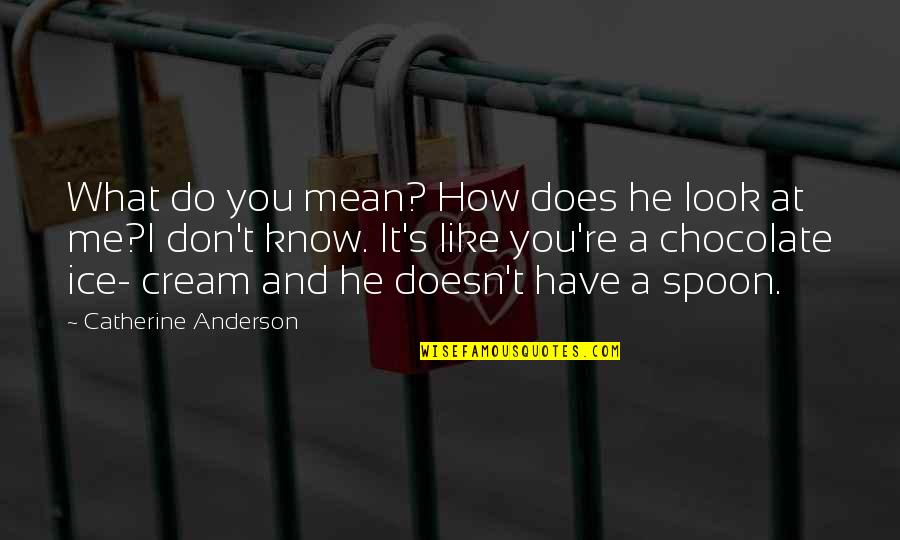 What do you mean? How does he look at me?
I don't know. It's like you're a chocolate ice- cream and he doesn't have a spoon. —
Catherine Anderson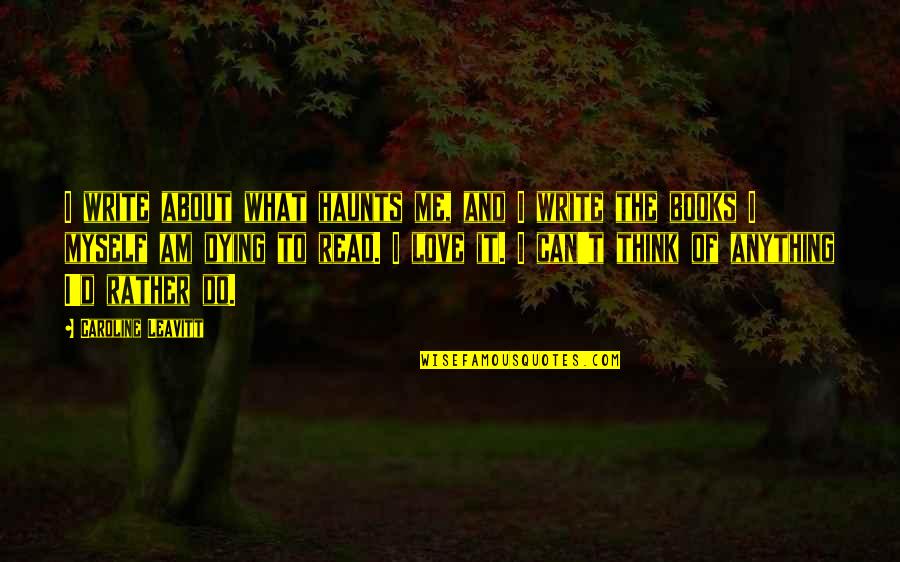 I write about what haunts me, and I write the books I myself am dying to read. I love it. I can't think of anything I'd rather do. —
Caroline Leavitt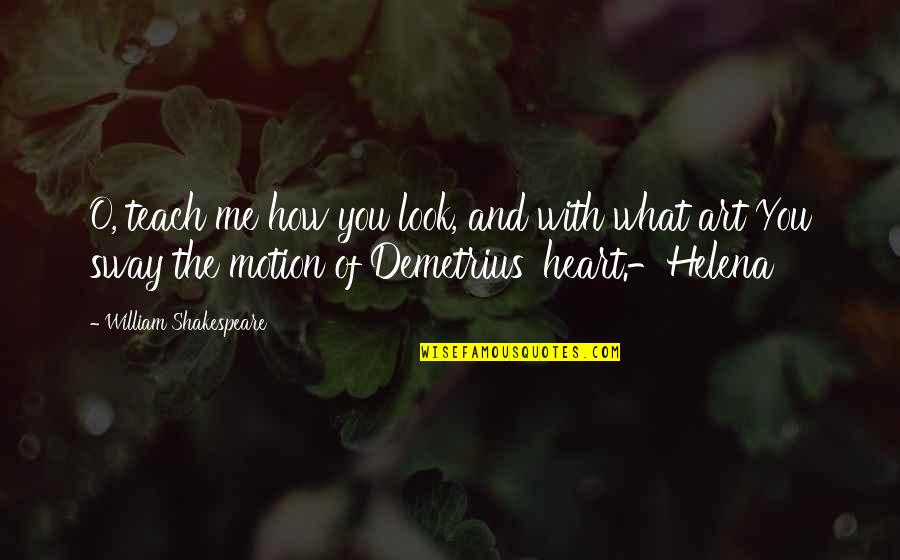 O, teach me how you look, and with what art You sway the motion of Demetrius' heart.-Helena —
William Shakespeare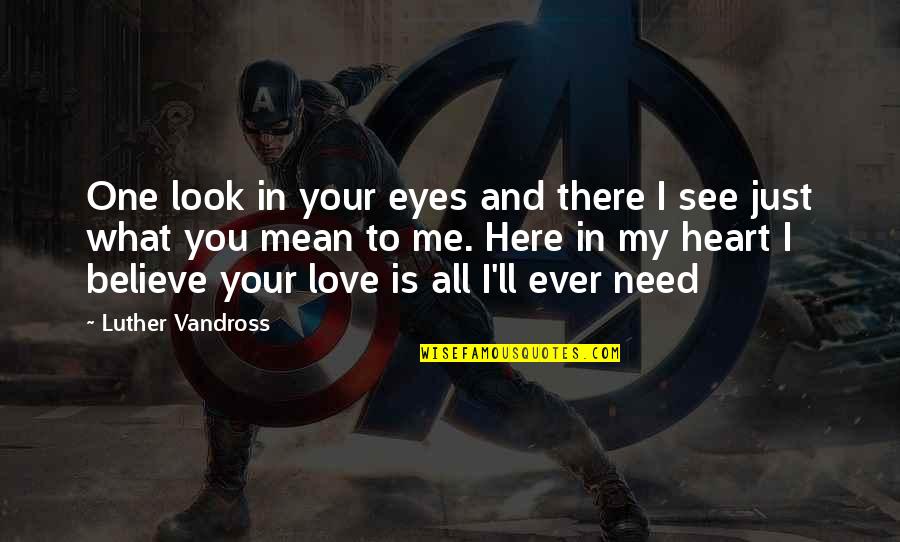 One look in your eyes and there I see just what you mean to me. Here in my heart I believe your love is all I'll ever need —
Luther Vandross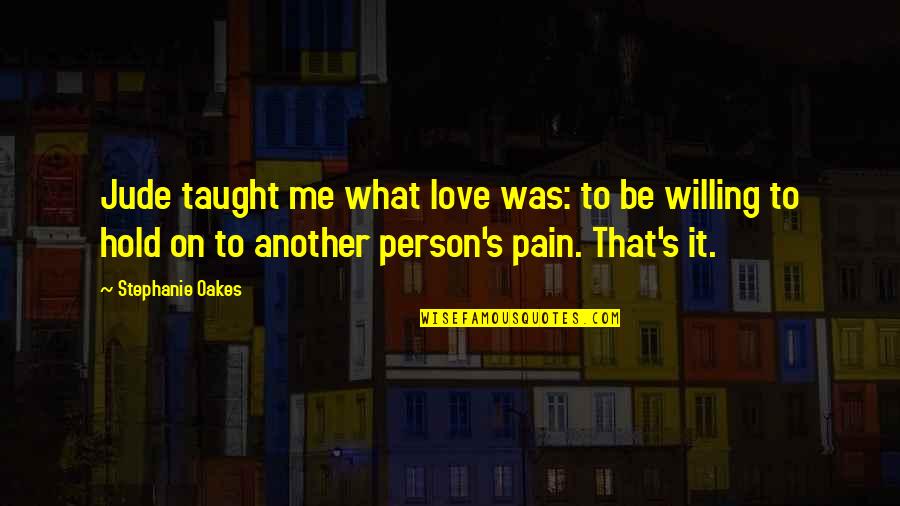 Jude taught me what love was: to be willing to hold on to another person's pain. That's it. —
Stephanie Oakes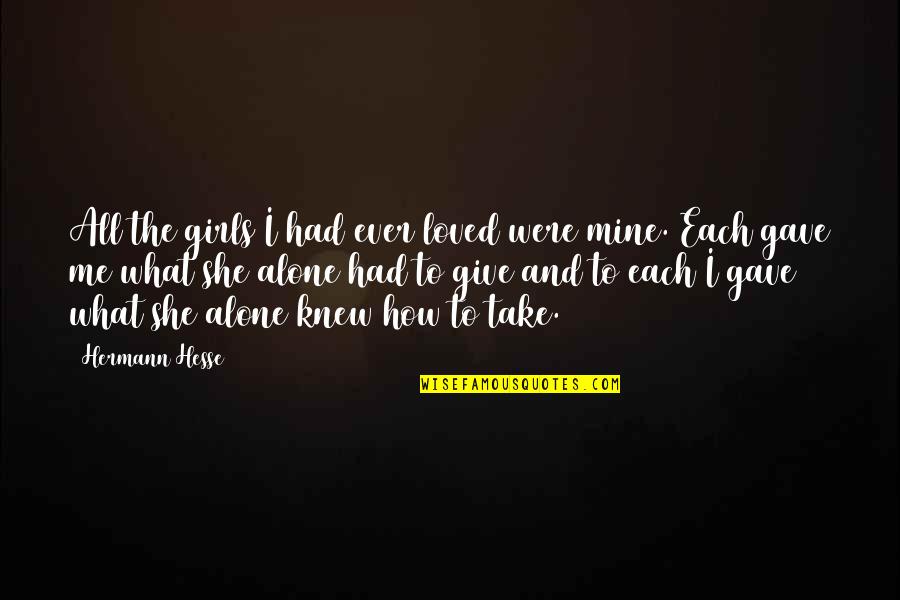 All the girls I had ever loved were mine. Each gave me what she alone had to give and to each I gave what she alone knew how to take. —
Hermann Hesse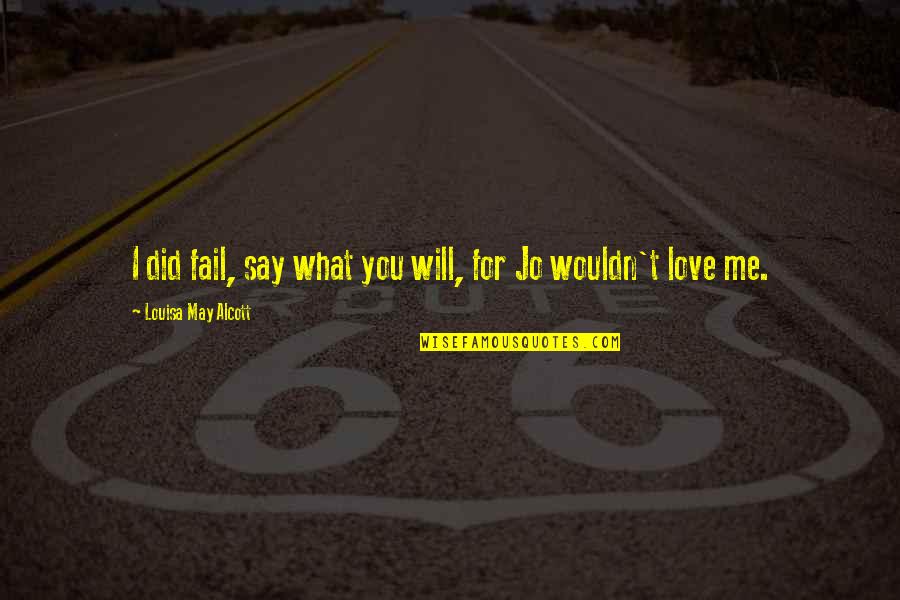 I did fail, say what you will, for Jo wouldn't love me. —
Louisa May Alcott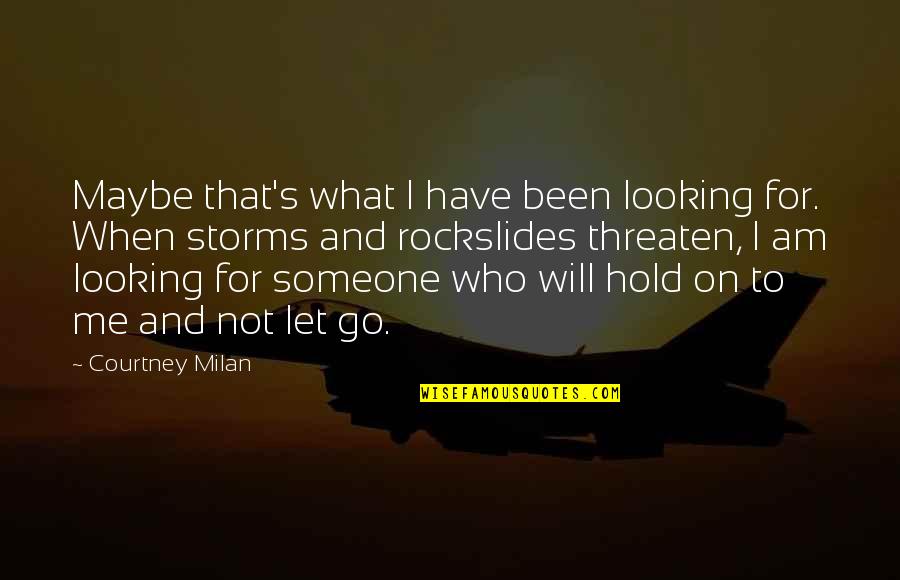 Maybe that's what I have been looking for. When storms and rockslides threaten, I am looking for someone who will hold on to me and not let go. —
Courtney Milan
Hey, if having a beautiful, smart, funny, talented man love me unconditionally for the rest of my life makes me a victim, then that's what I am. —
Victoria Denault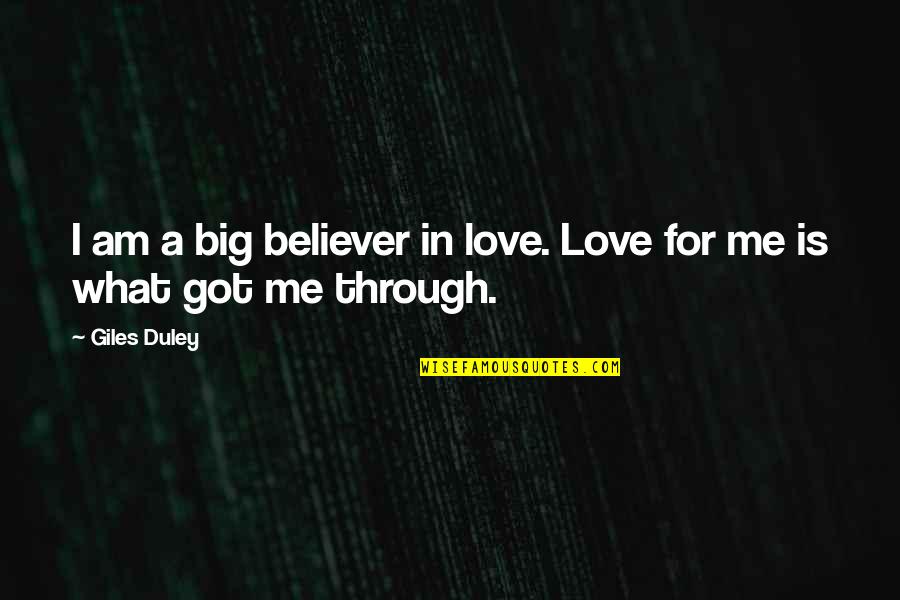 I am a big believer in love. Love for me is what got me through. —
Giles Duley
Tell me what good touch is and what is bad for I am young and I have no dad. -Jenifer —
Durgesh Satpathy