Love Beats Quotes
Collection of top 52 famous quotes about Love Beats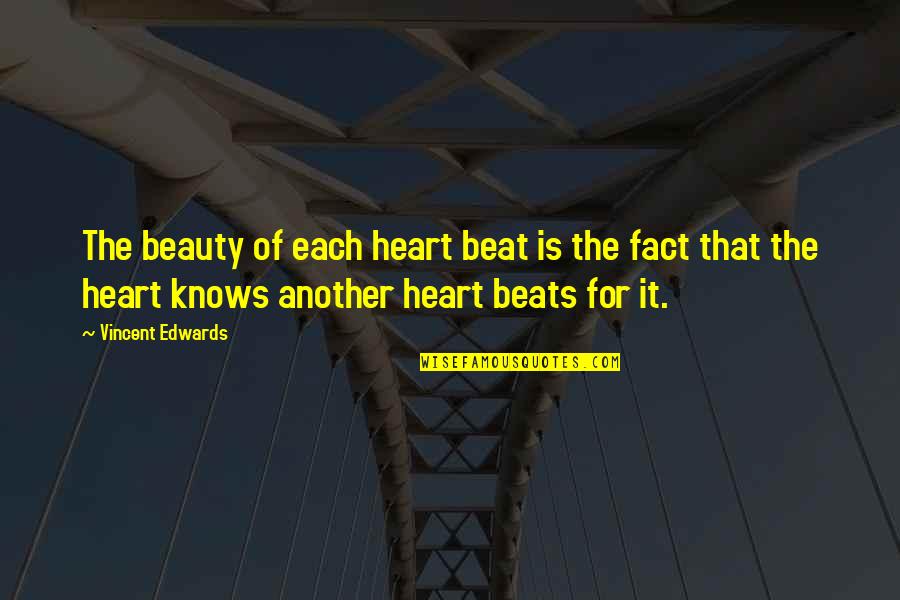 The beauty of each heart beat is the fact that the heart knows another heart beats for it.
—
Vincent Edwards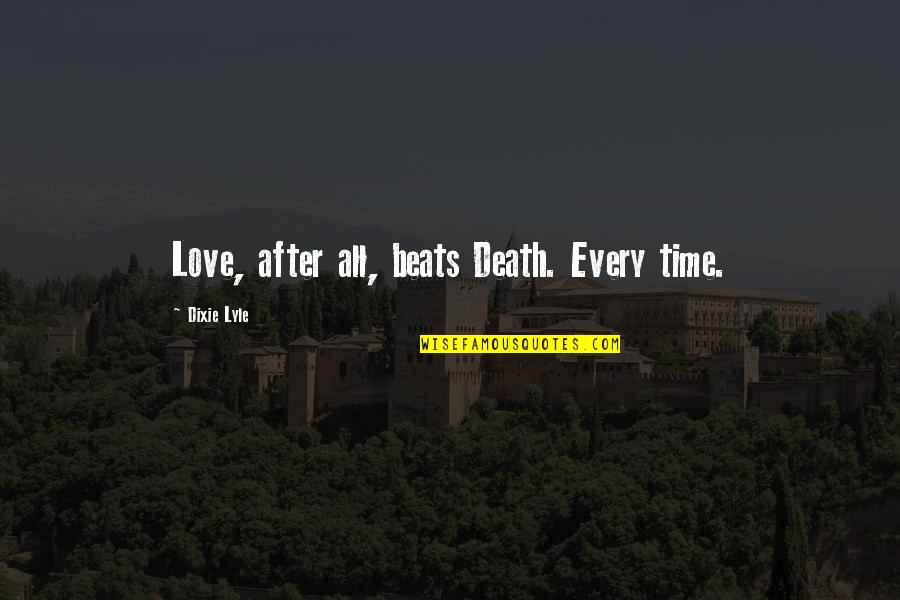 Love, after all, beats Death. Every time.
—
Dixie Lyle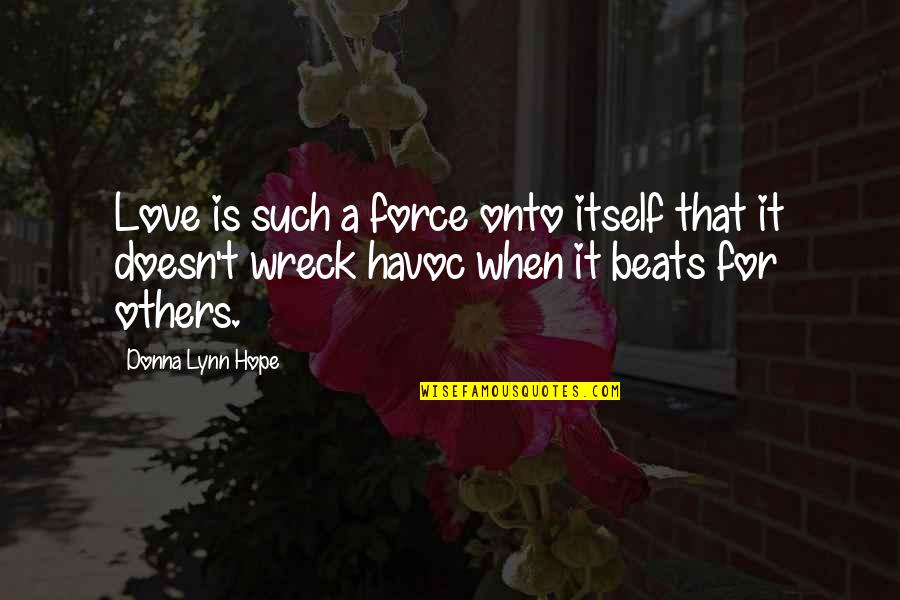 Love is such a force onto itself that it doesn't wreck havoc when it beats for others.
—
Donna Lynn Hope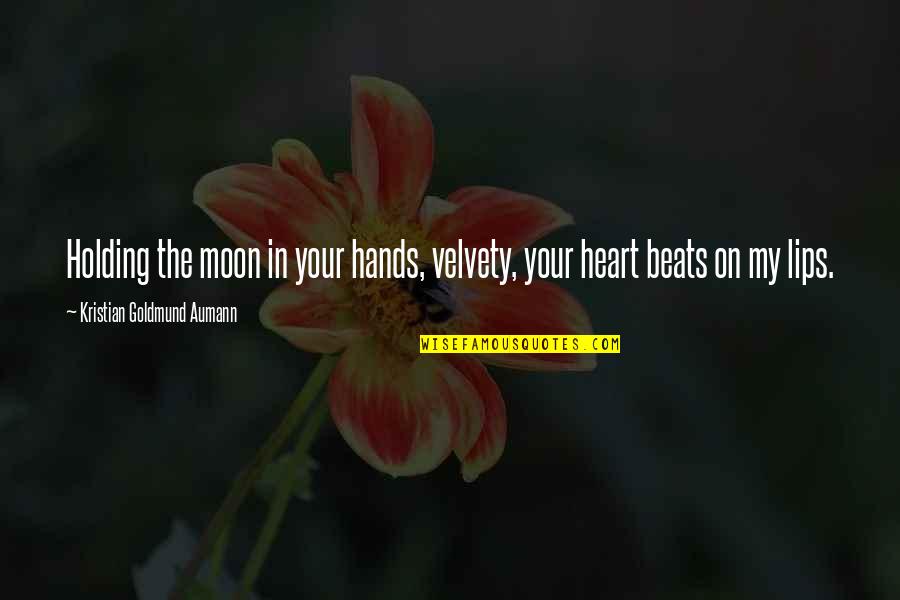 Holding the moon in your hands, velvety, your heart beats on my lips.
—
Kristian Goldmund Aumann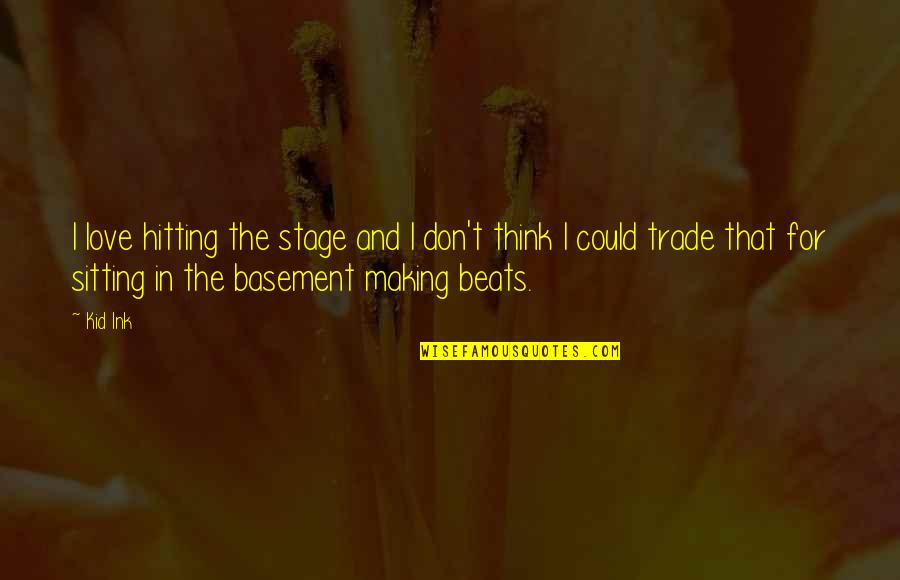 I love hitting the stage and I don't think I could trade that for sitting in the basement making beats.
—
Kid Ink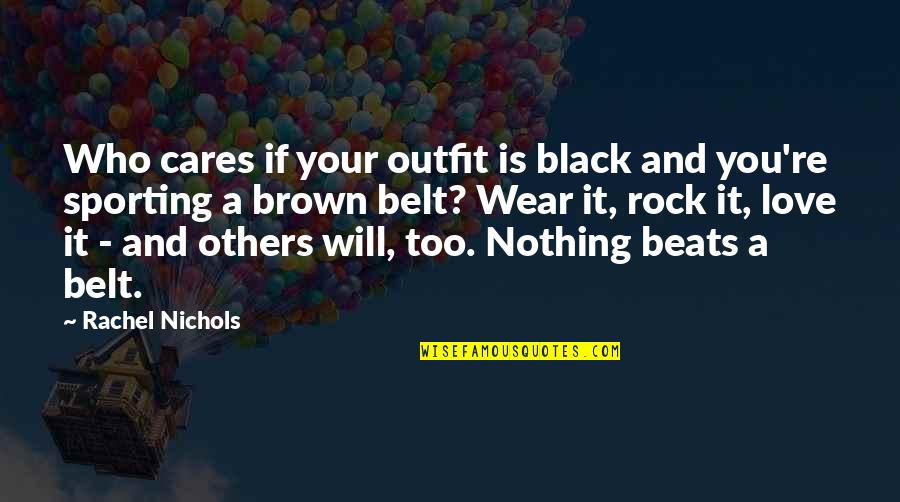 Who cares if your outfit is black and you're sporting a brown belt? Wear it, rock it, love it - and others will, too. Nothing beats a belt.
—
Rachel Nichols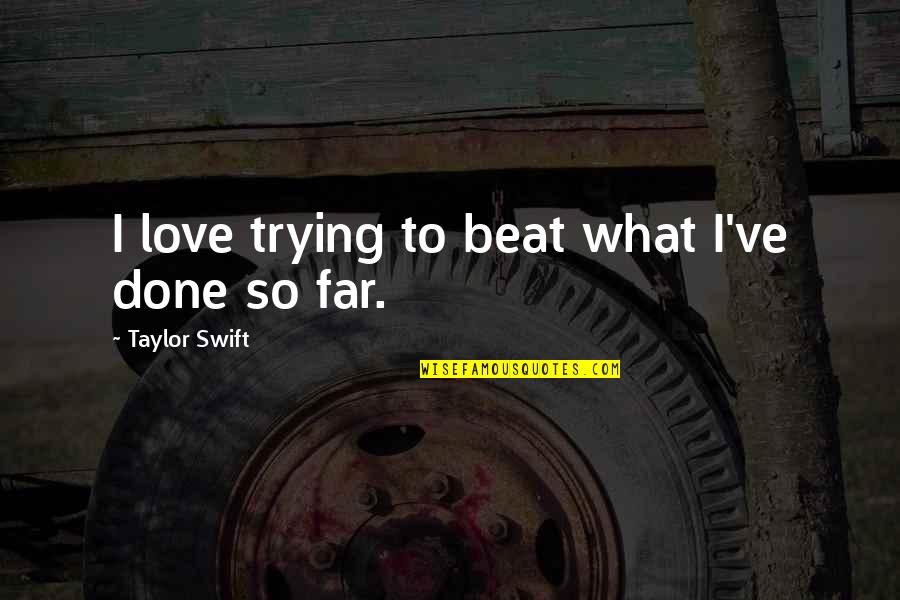 I love trying to beat what I've done so far.
—
Taylor Swift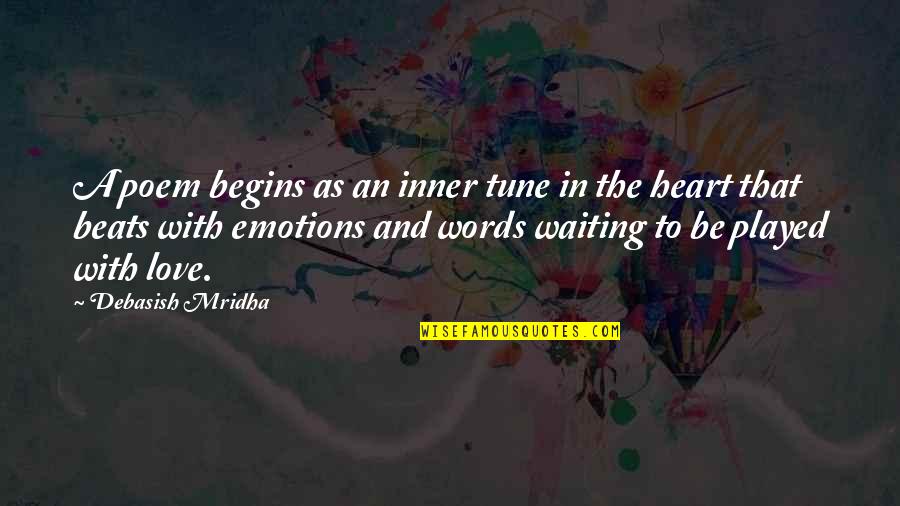 A poem begins as an inner tune in the heart that beats with emotions and words waiting to be played with love.
—
Debasish Mridha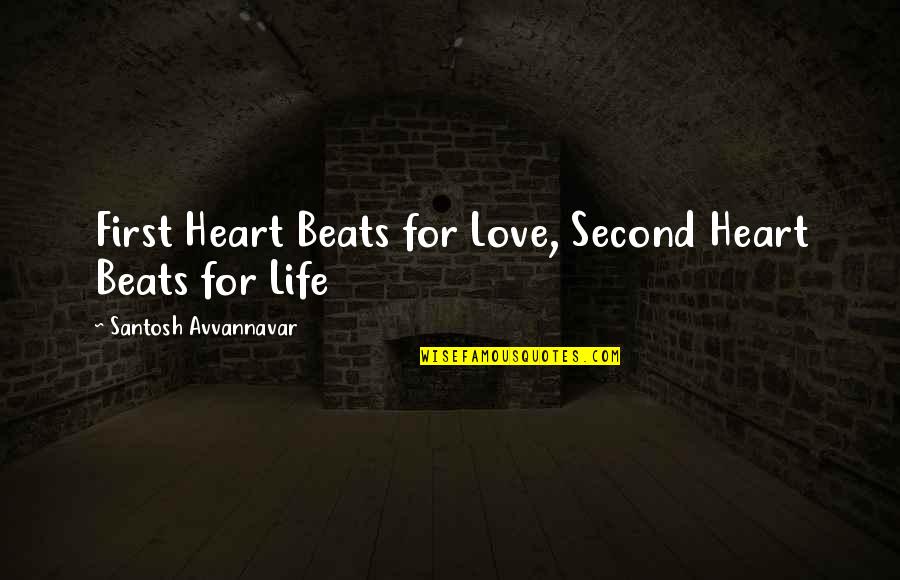 First Heart Beats for Love, Second Heart Beats for Life
—
Santosh Avvannavar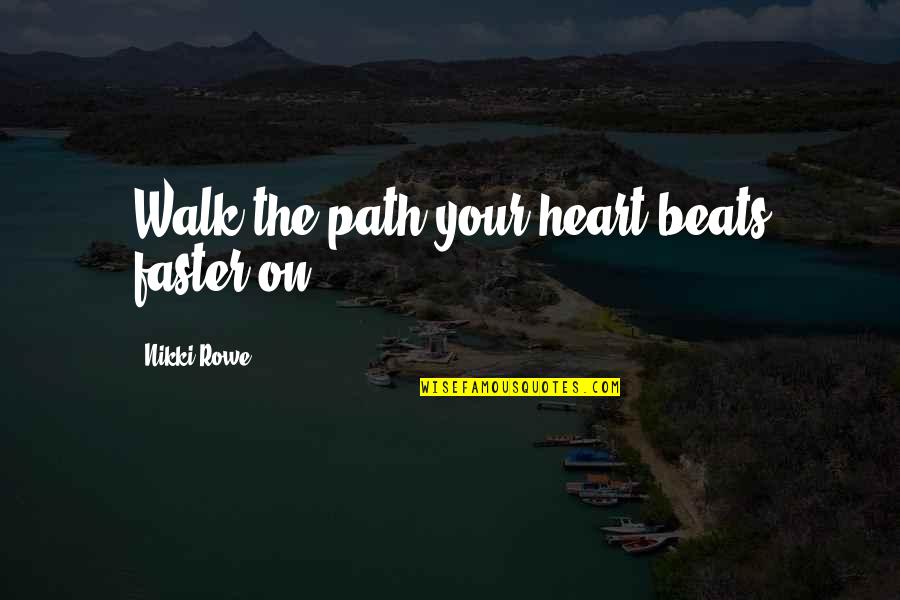 Walk the path your heart beats faster on.
—
Nikki Rowe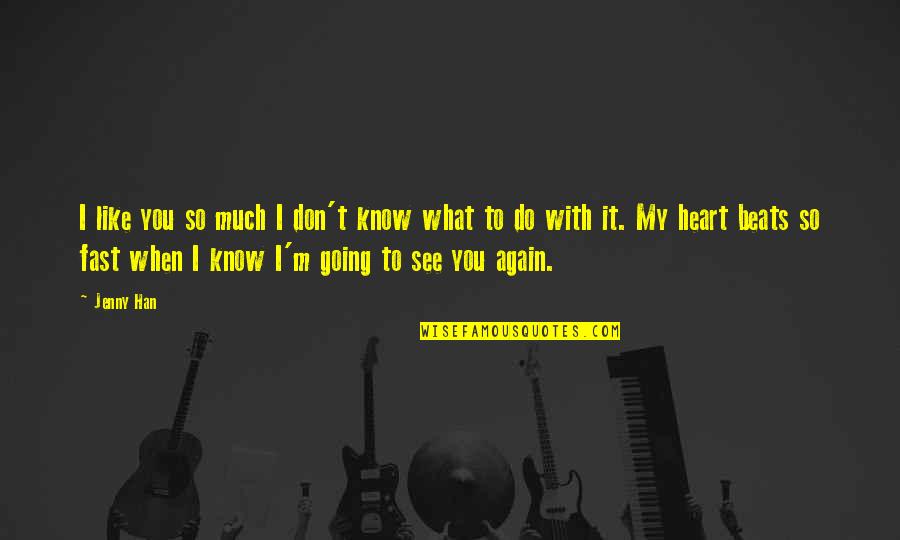 I like you so much I don't know what to do with it. My heart beats so fast when I know I'm going to see you again.
—
Jenny Han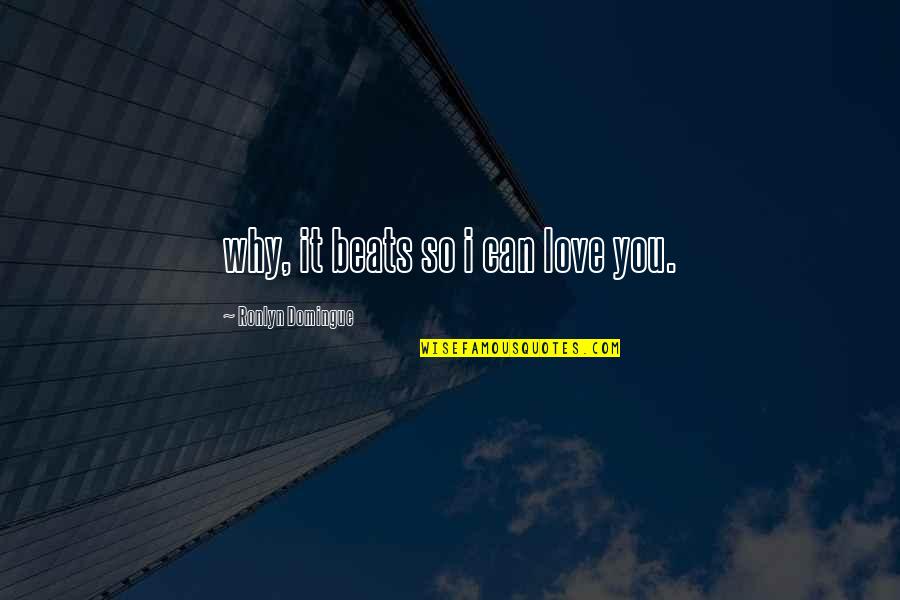 why, it beats so i can love you.
—
Ronlyn Domingue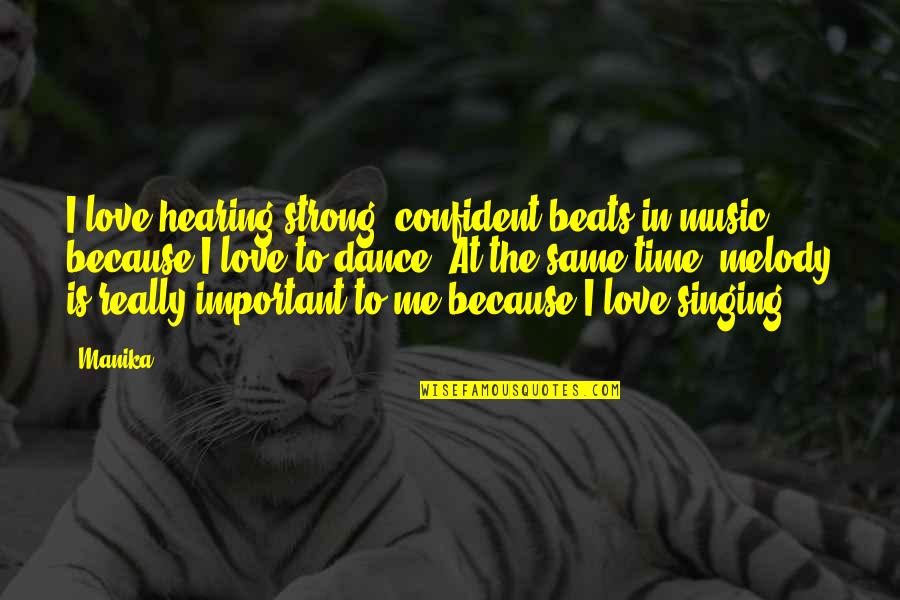 I love hearing strong, confident beats in music because I love to dance. At the same time, melody is really important to me because I love singing.
—
Manika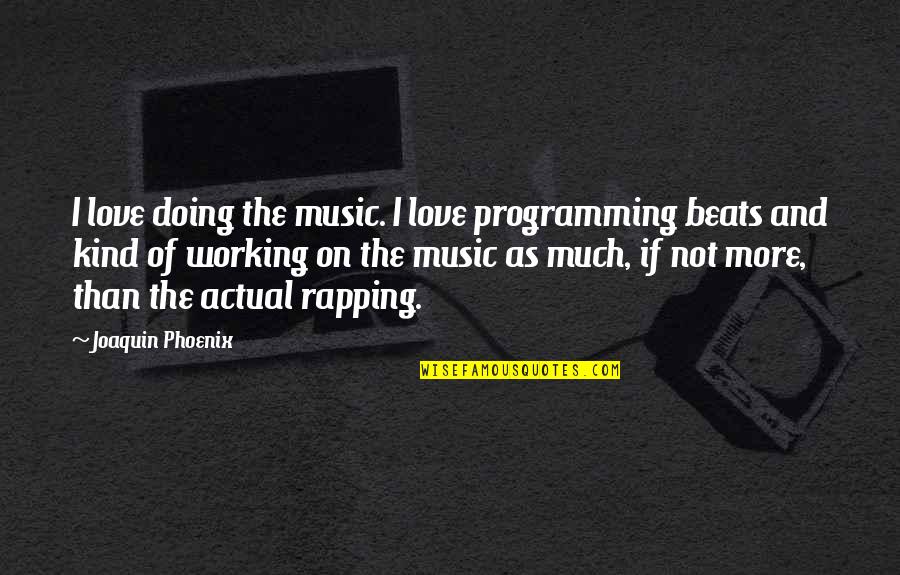 I love doing the music. I love programming beats and kind of working on the music as much, if not more, than the actual rapping. —
Joaquin Phoenix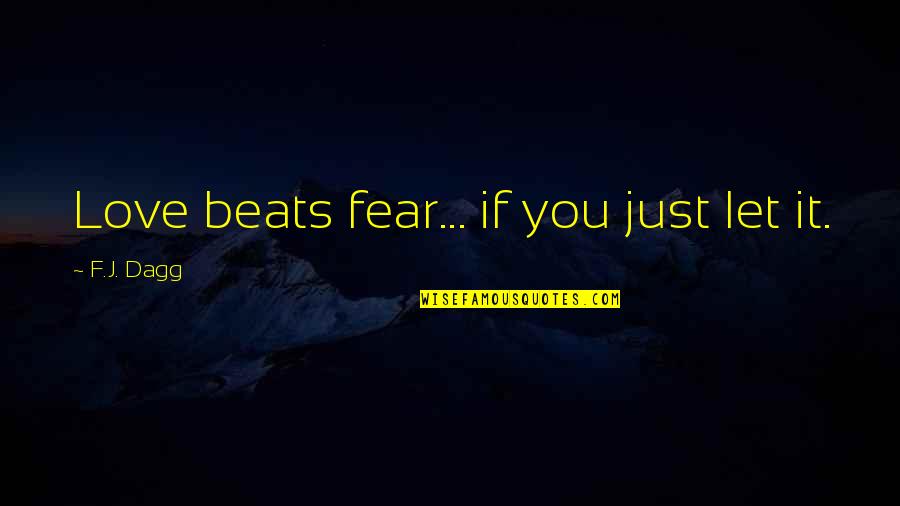 Love beats
fear... if you just let it. —
F.J. Dagg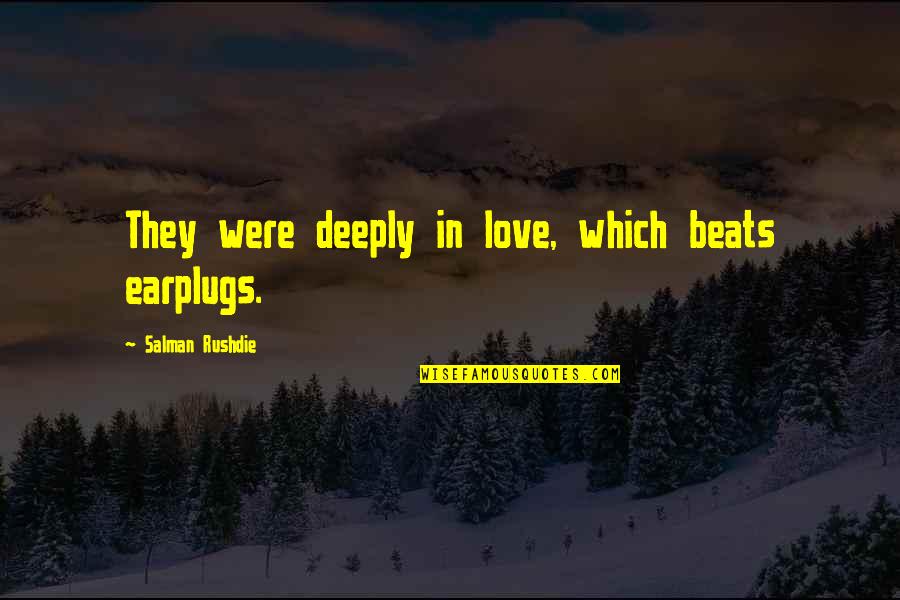 They were deeply in love, which beats earplugs. —
Salman Rushdie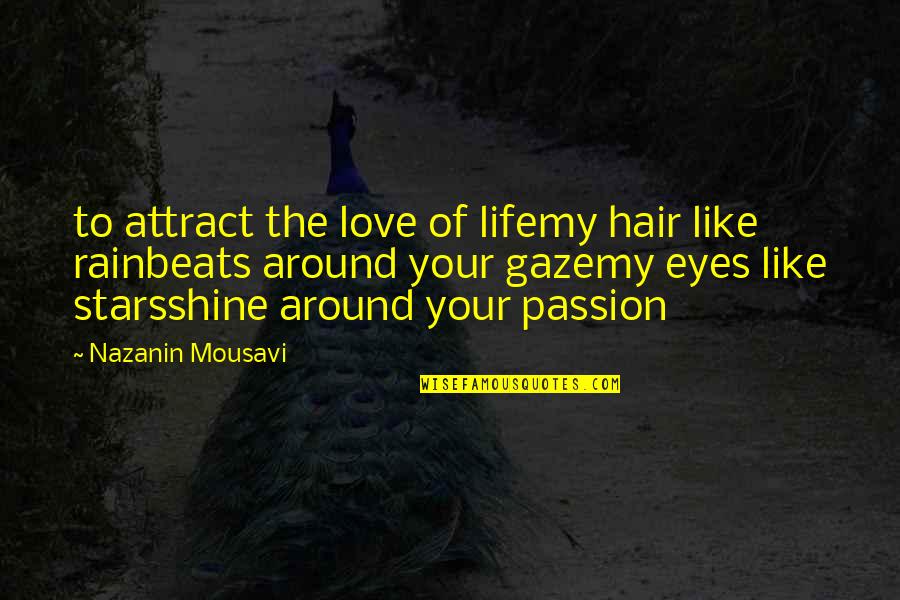 to attract the love of life
my hair like rain
beats around your gaze
my eyes like stars
shine around your passion —
Nazanin Mousavi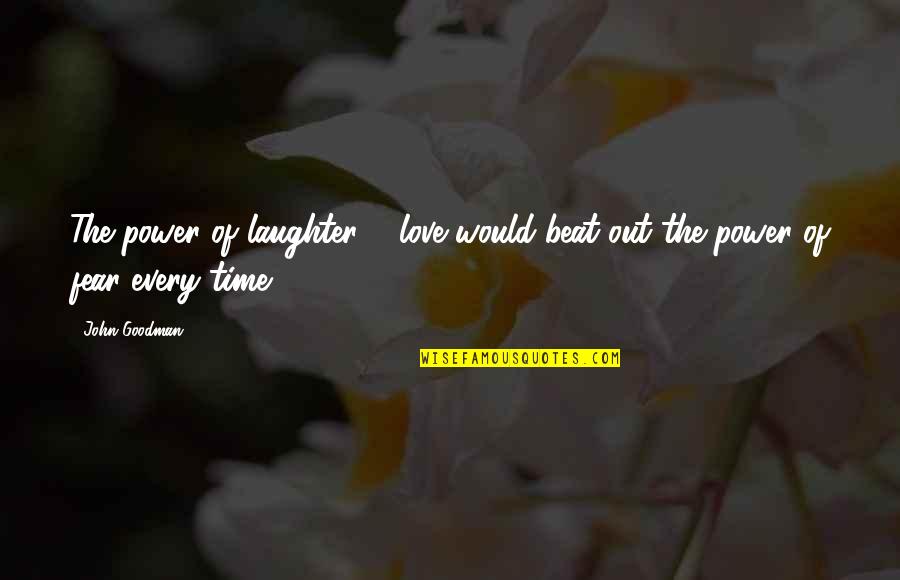 The power of laughter & love would beat out the power of fear every time. —
John Goodman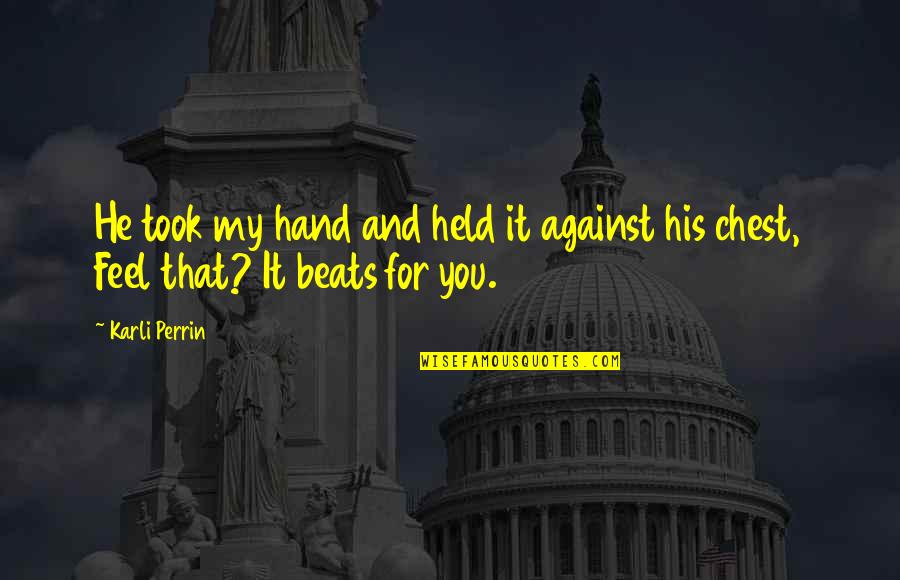 He took my hand and held it against his chest, Feel that? It beats for you. —
Karli Perrin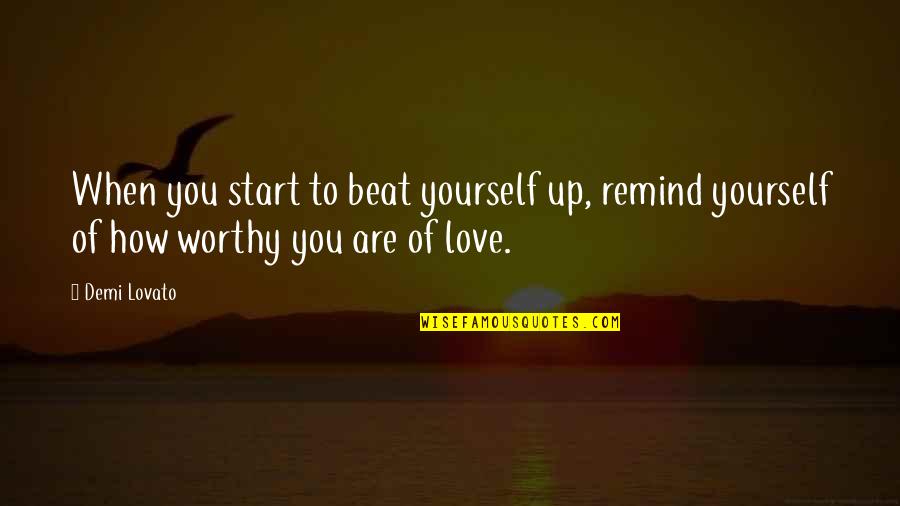 When you start to beat yourself up, remind yourself of how worthy you are of love. —
Demi Lovato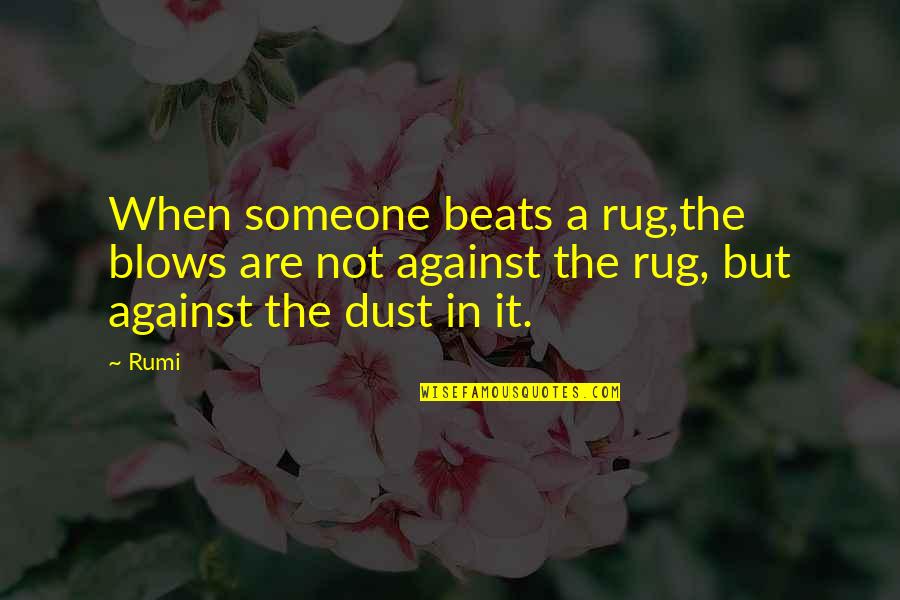 When someone beats a rug,
the blows are not against the rug,
but against the dust in it. —
Rumi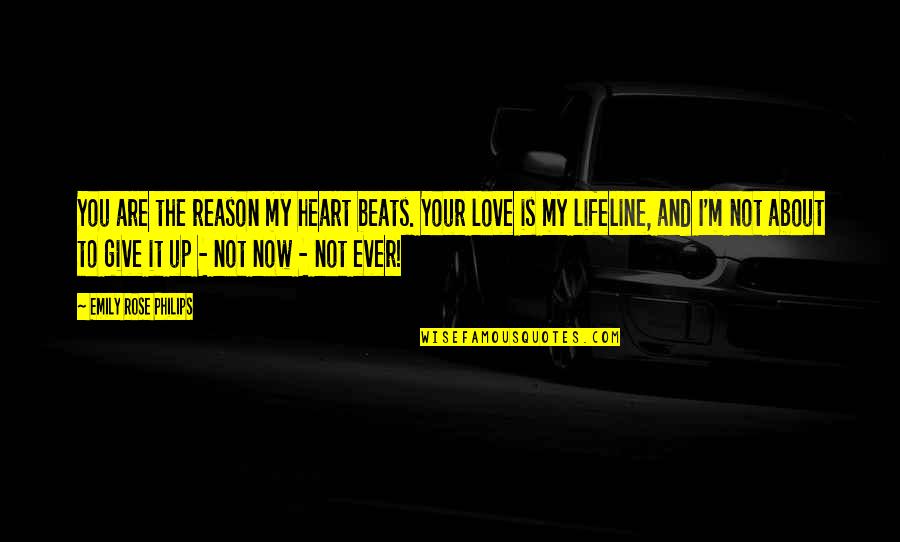 You are the reason my heart beats. Your love is my lifeline, and I'm not about to give it up - not now - not ever! —
Emily Rose Philips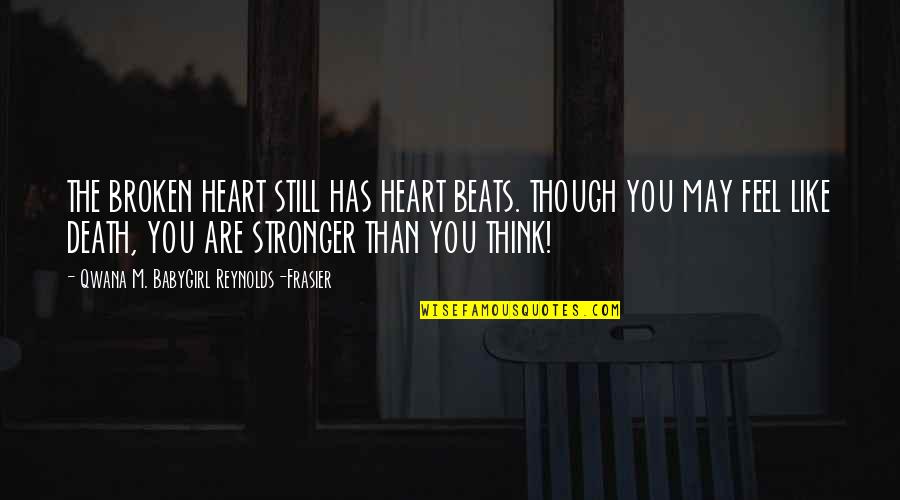 THE BROKEN HEART STILL HAS HEART BEATS. THOUGH YOU MAY FEEL LIKE DEATH, YOU ARE STRONGER THAN YOU THINK! —
Qwana M. BabyGirl Reynolds-Frasier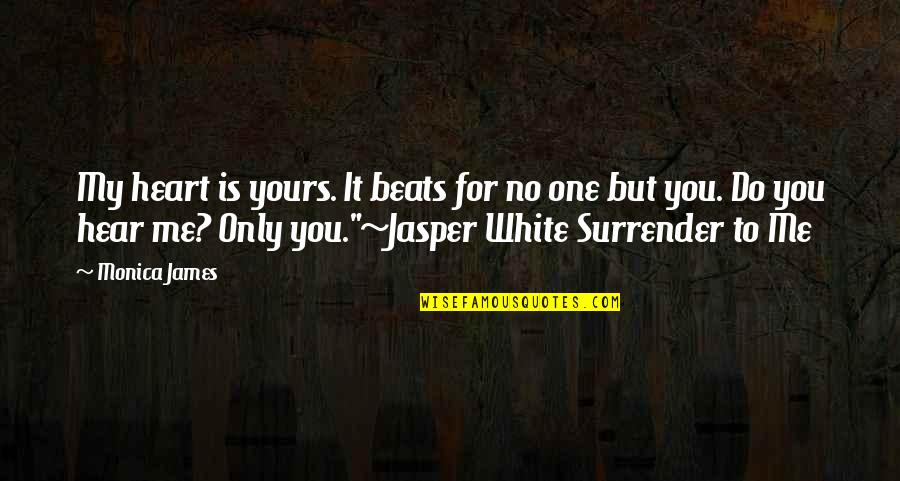 My heart is yours. It beats for no one but you. Do you hear me? Only you."~Jasper White
Surrender to Me —
Monica James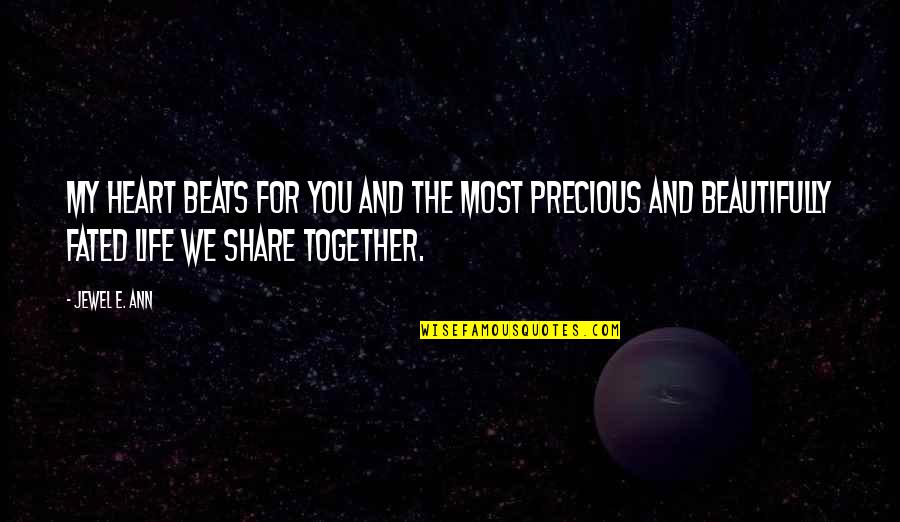 My heart beats for you and the most precious and beautifully fated life we share together. —
Jewel E. Ann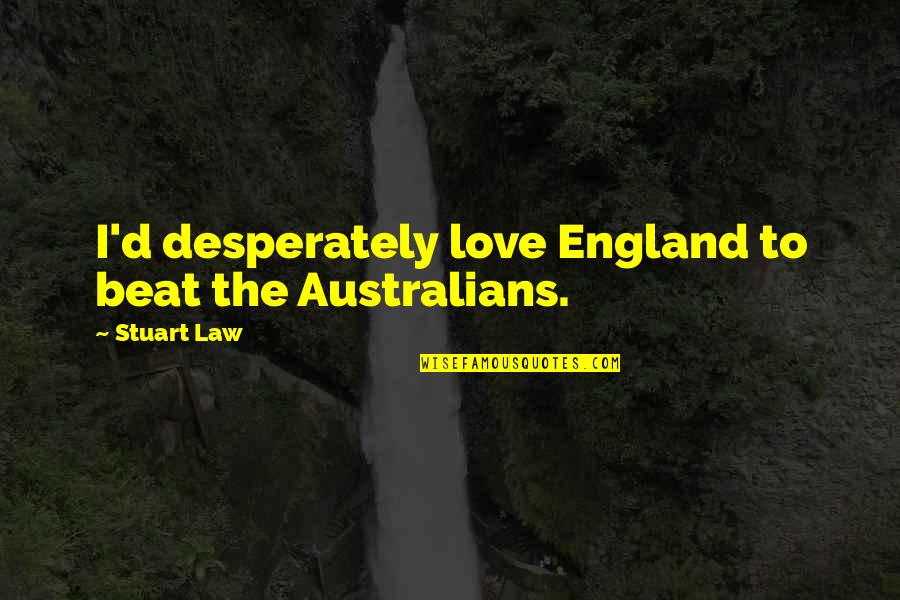 I'd desperately love England to beat the Australians. —
Stuart Law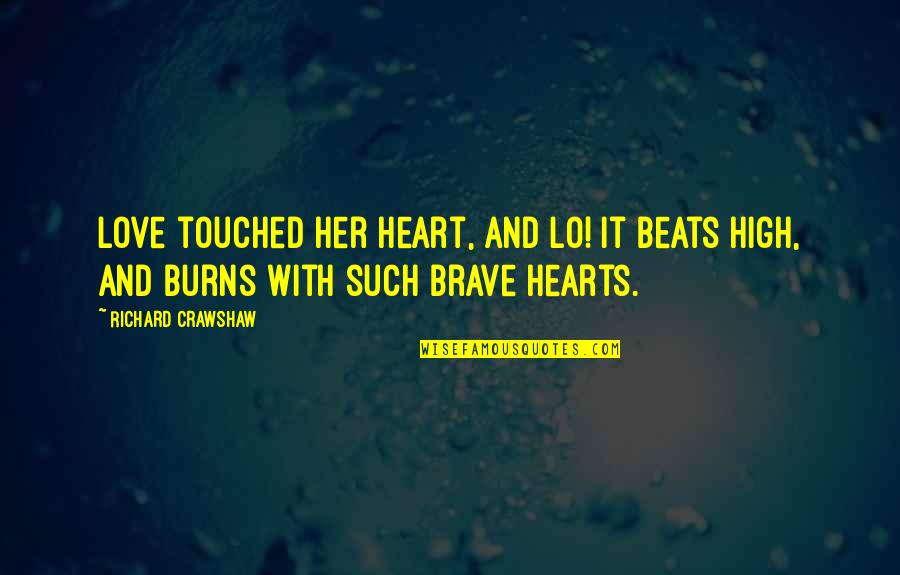 Love touched her heart, and lo! It beats high, and burns with such brave hearts. —
Richard Crawshaw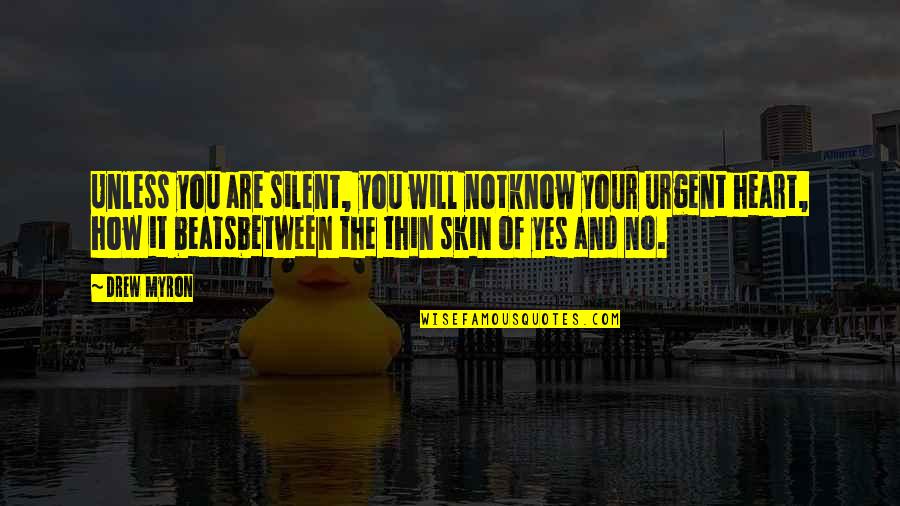 Unless you are silent, you will not
know your urgent heart, how it beats
between the thin skin of yes and no. —
Drew Myron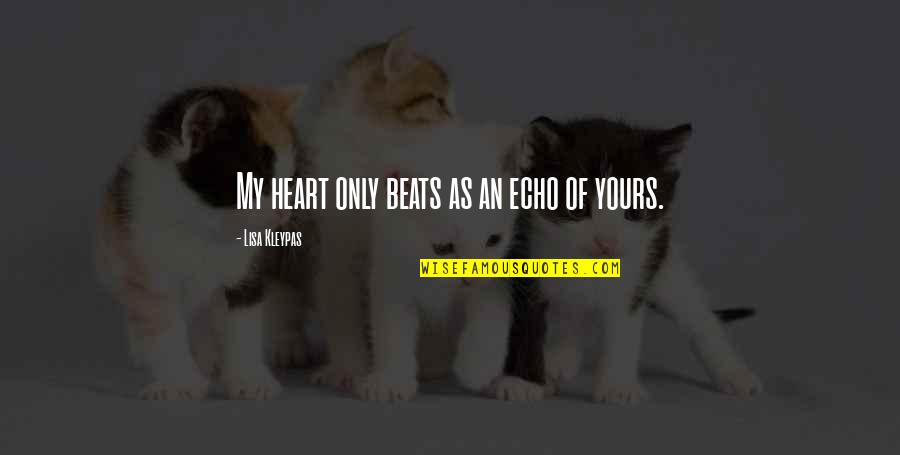 My heart only beats as an echo of yours. —
Lisa Kleypas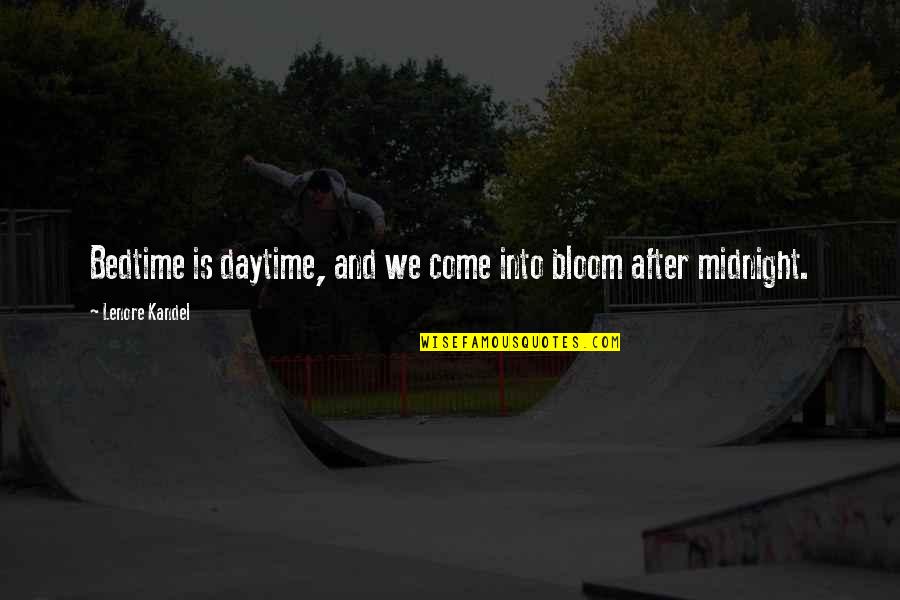 Bedtime is daytime,
and we come into bloom
after midnight. —
Lenore Kandel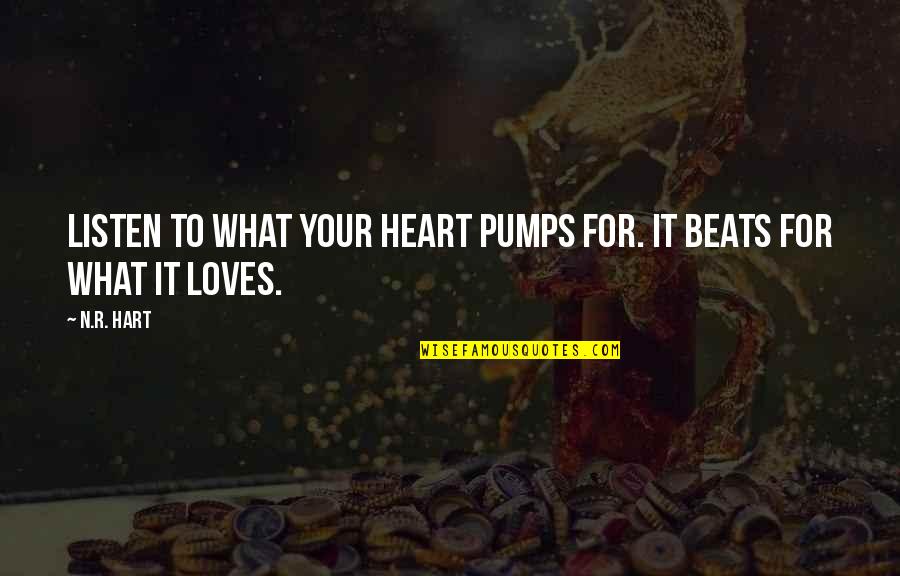 Listen to what your heart pumps for. It beats for what it loves. —
N.R. Hart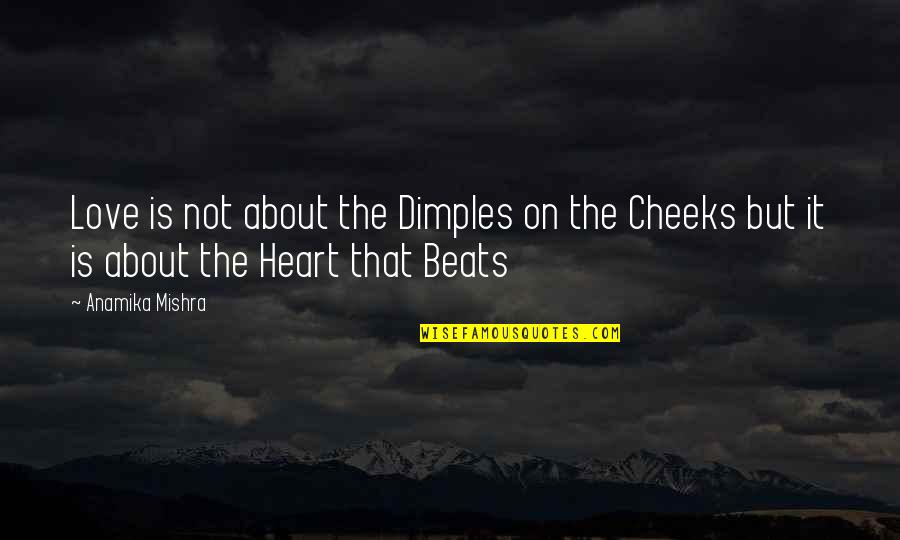 Love is not about the Dimples on the Cheeks but it is about the Heart that Beats —
Anamika Mishra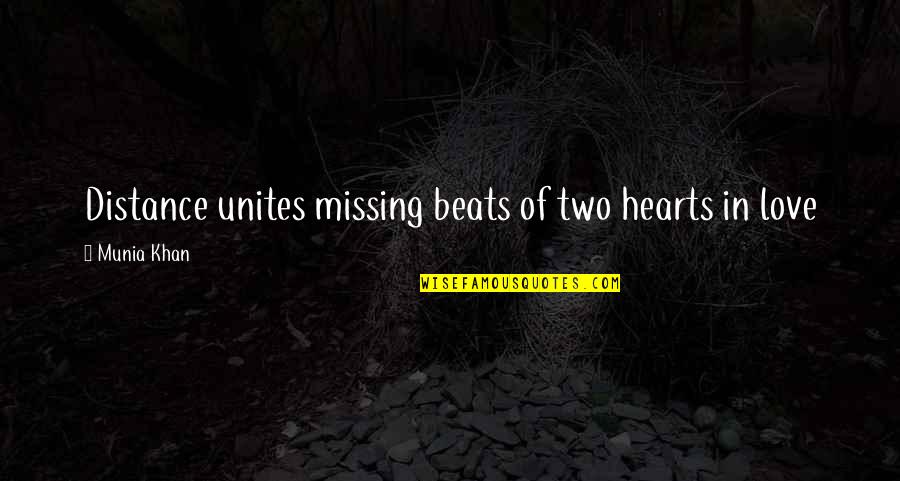 Distance unites missing beats of two hearts in love —
Munia Khan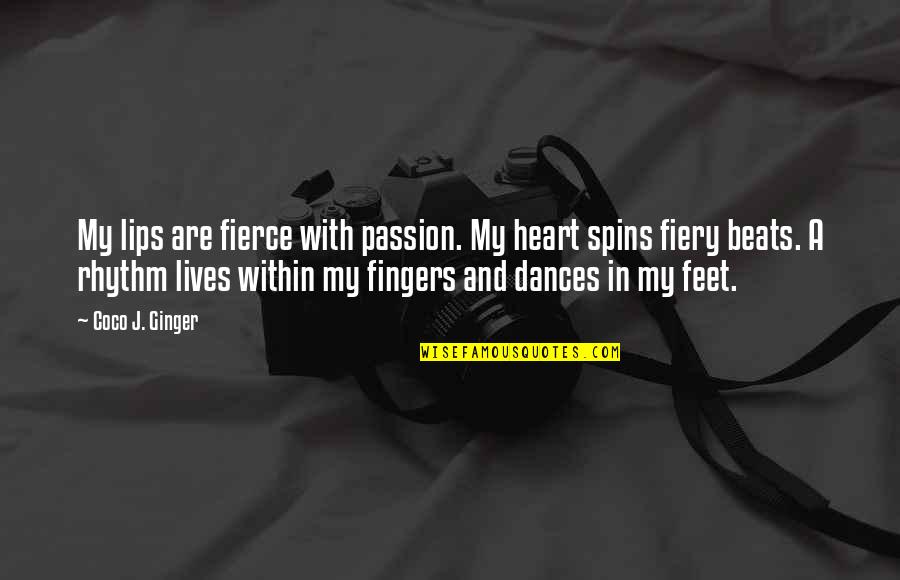 My lips are fierce with passion. My heart spins fiery beats. A rhythm lives within my fingers and dances in my feet. —
Coco J. Ginger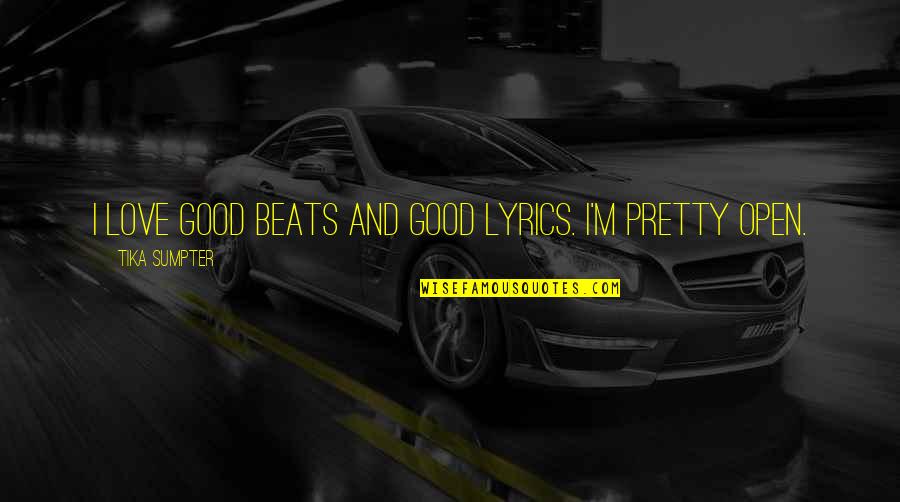 I love good beats and good lyrics. I'm pretty open. —
Tika Sumpter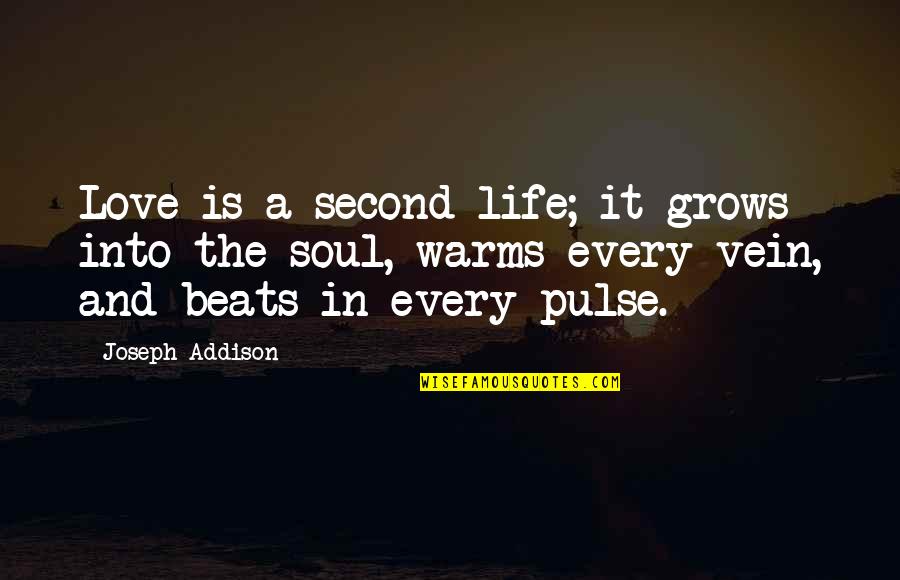 Love is a second life; it grows into the soul, warms every vein, and beats in every pulse. —
Joseph Addison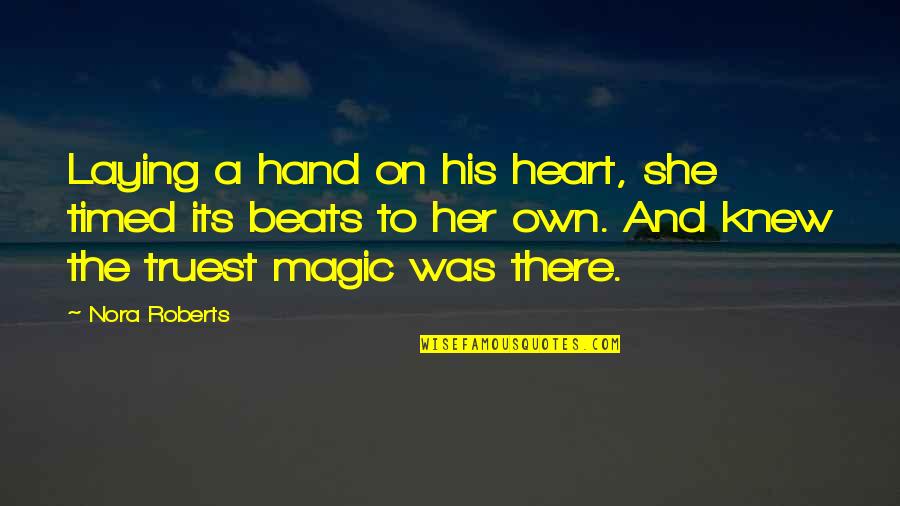 Laying a hand on his heart, she timed its beats to her own. And knew the truest magic was there. —
Nora Roberts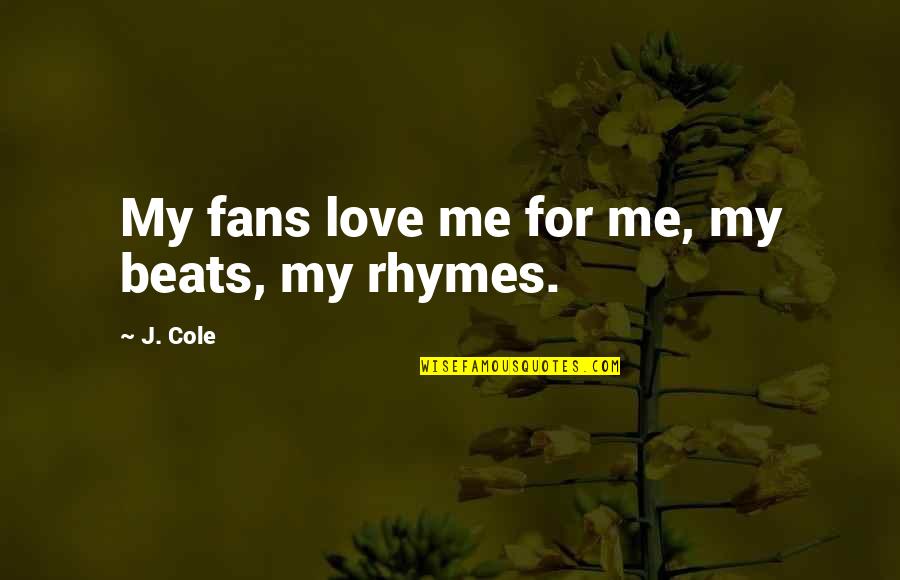 My fans love me for me, my beats, my rhymes. —
J. Cole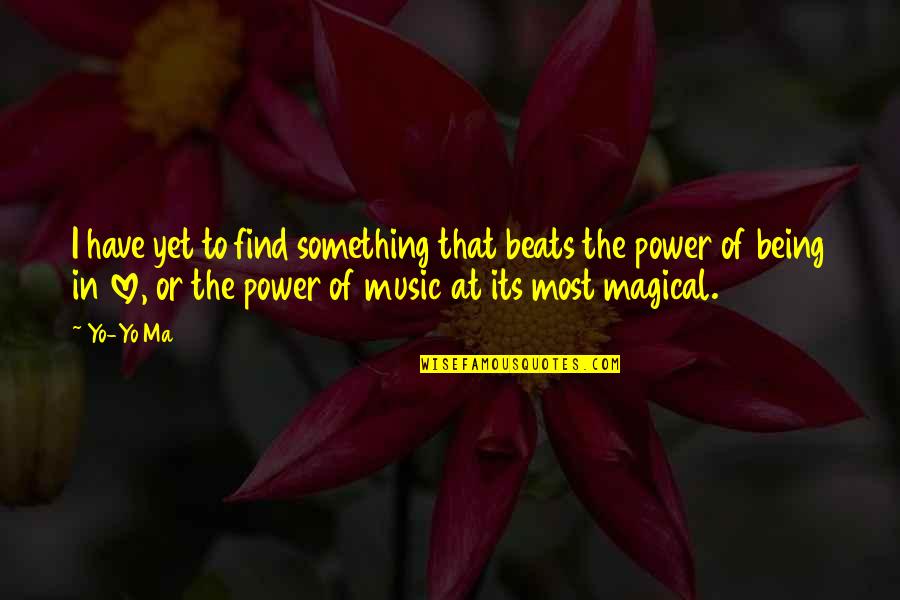 I have yet to find something that beats the power of being in love, or the power of music at its most magical. —
Yo-Yo Ma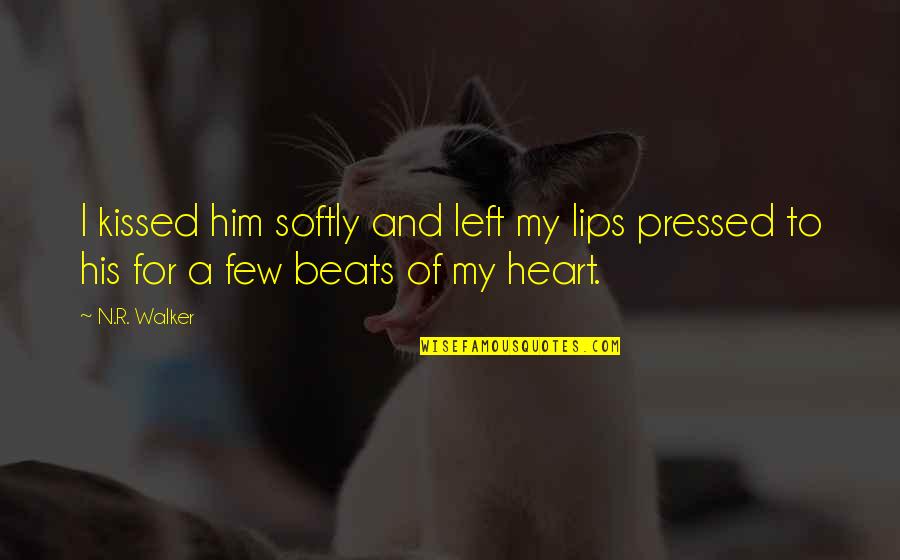 I kissed him softly and left my lips pressed to his for a few beats of my heart. —
N.R. Walker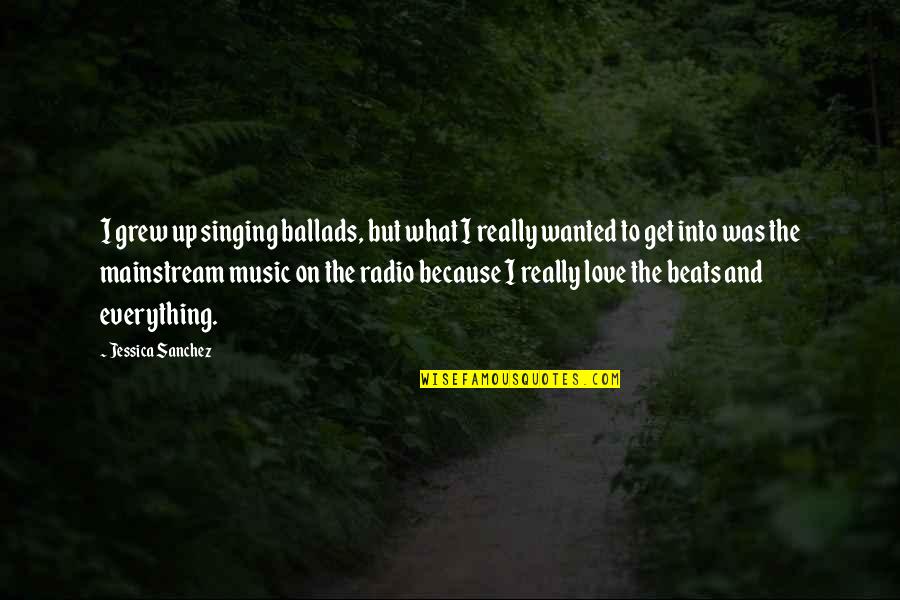 I grew up singing ballads, but what I really wanted to get into was the mainstream music on the radio because I really love the beats and everything. —
Jessica Sanchez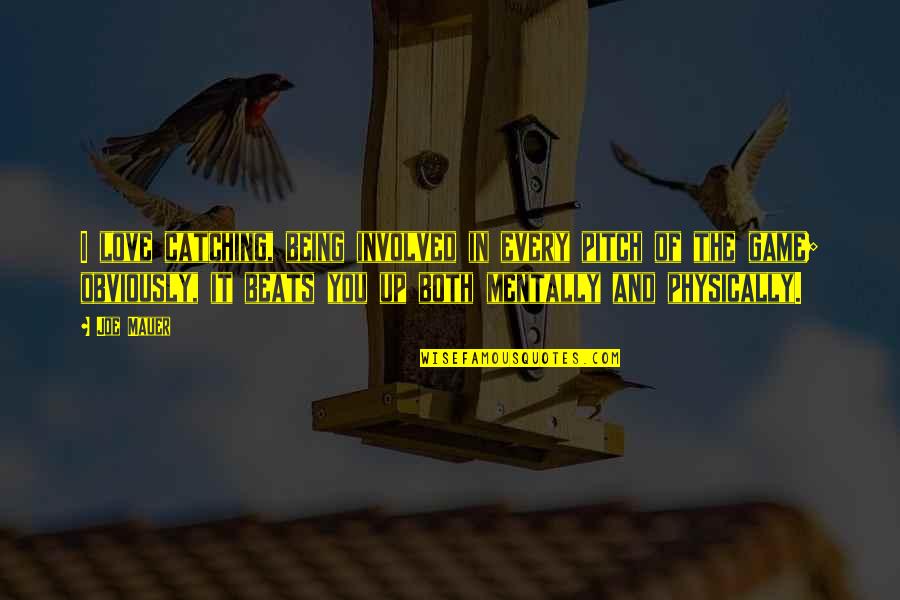 I love catching, being involved in every pitch of the game; obviously, it beats you up both mentally and physically. —
Joe Mauer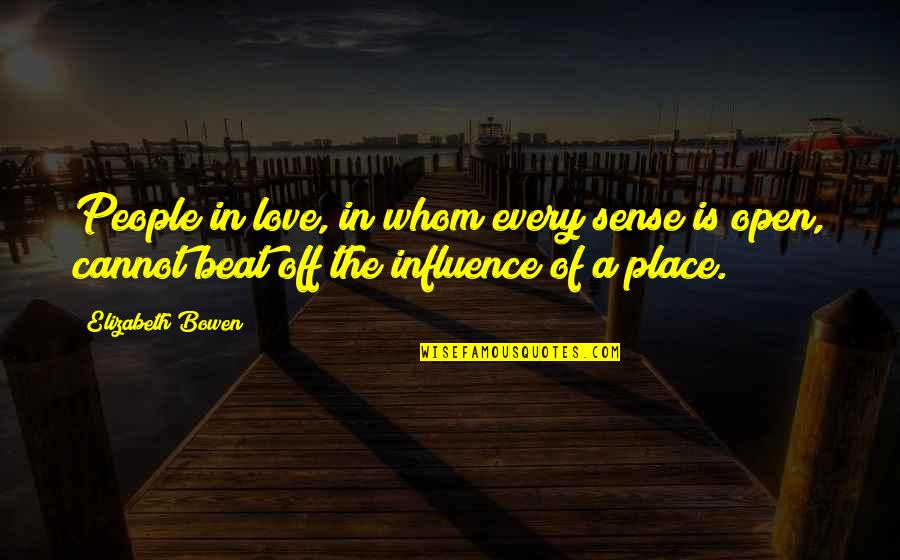 People in love, in whom every sense is open, cannot beat off the influence of a place. —
Elizabeth Bowen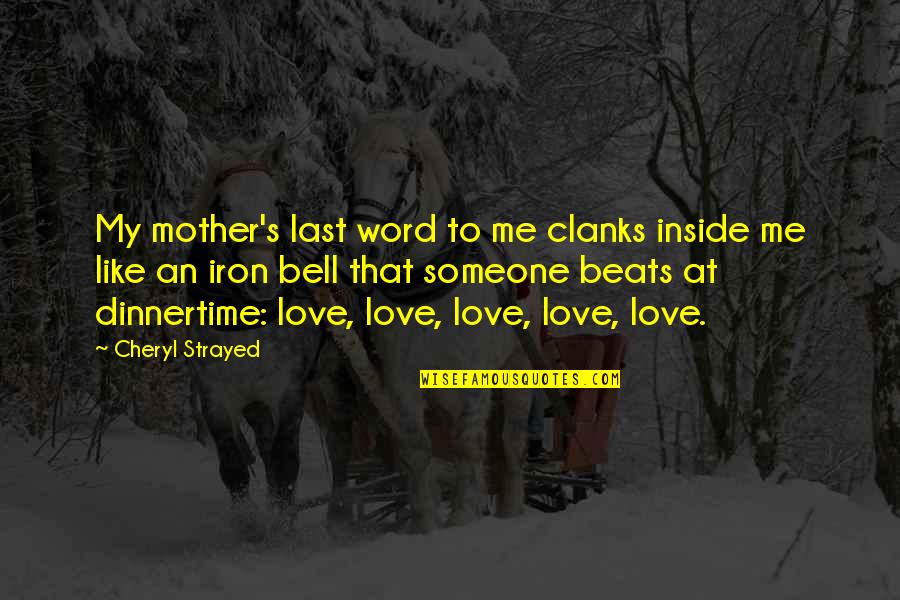 My mother's last word to me clanks inside me like an iron bell that someone beats at dinnertime: love, love, love, love, love. —
Cheryl Strayed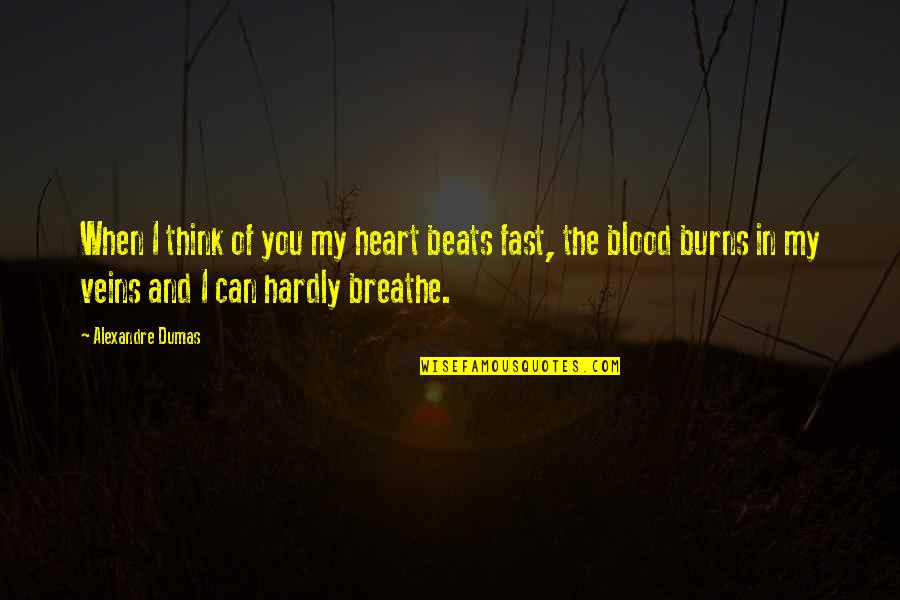 When I think of you my heart beats fast, the blood burns in my veins and I can hardly breathe. —
Alexandre Dumas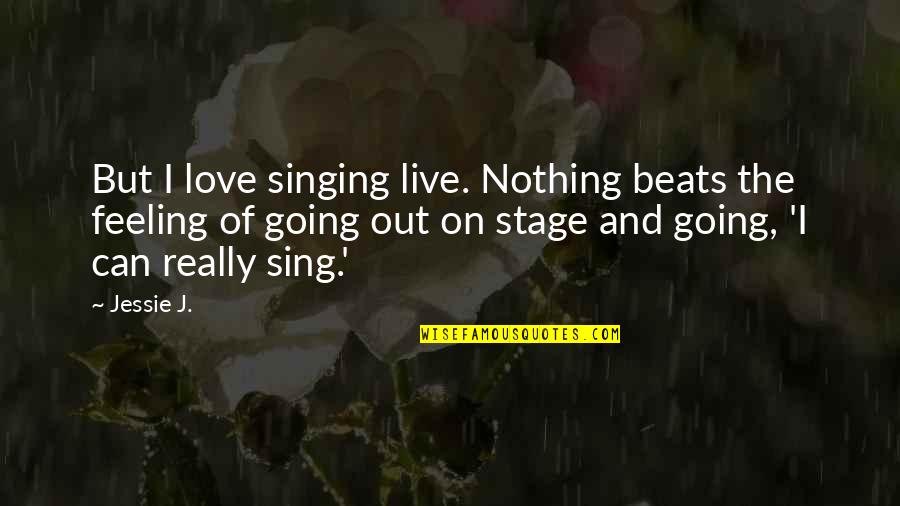 But I love singing live. Nothing beats the feeling of going out on stage and going, 'I can really sing.' —
Jessie J.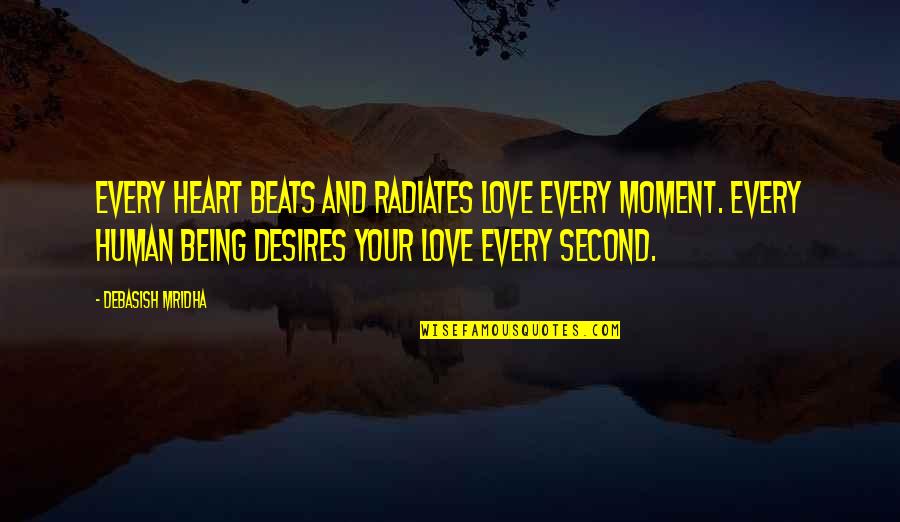 Every heart beats and radiates love every moment. Every human being desires your love every second. —
Debasish Mridha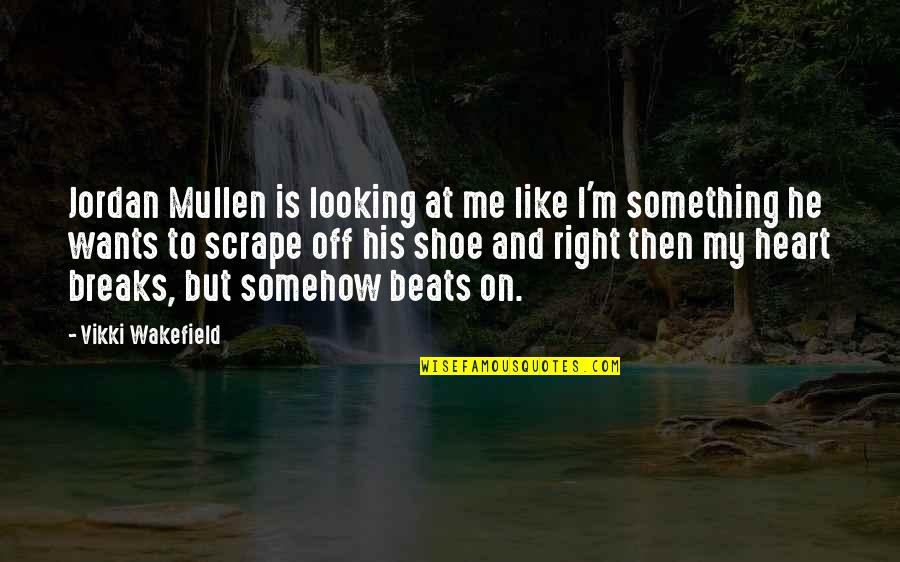 Jordan Mullen is looking at me like I'm something he wants to scrape off his shoe and right then my heart breaks, but somehow beats on. —
Vikki Wakefield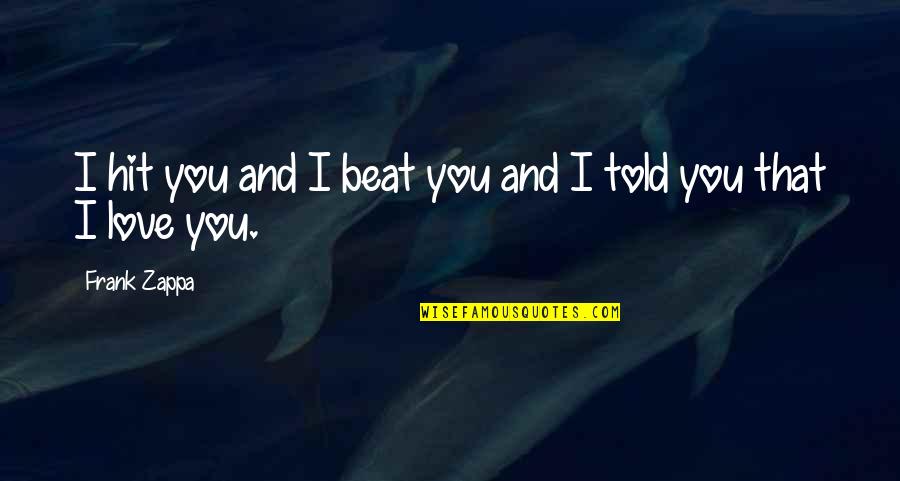 I hit you and I beat you and I told you that I love you. —
Frank Zappa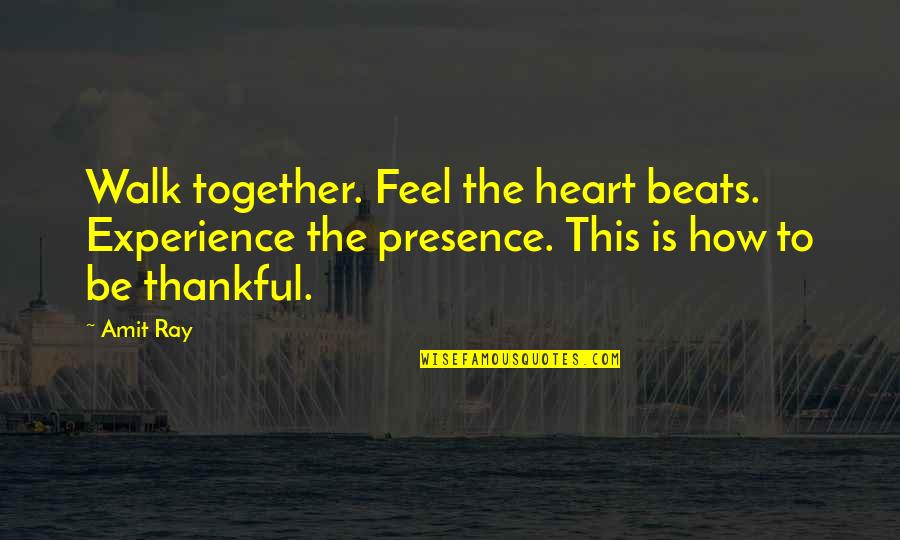 Walk together. Feel the heart beats. Experience the presence. This is how to be thankful. —
Amit Ray