Love And Adventure Quotes
Collection of top 63 famous quotes about Love And Adventure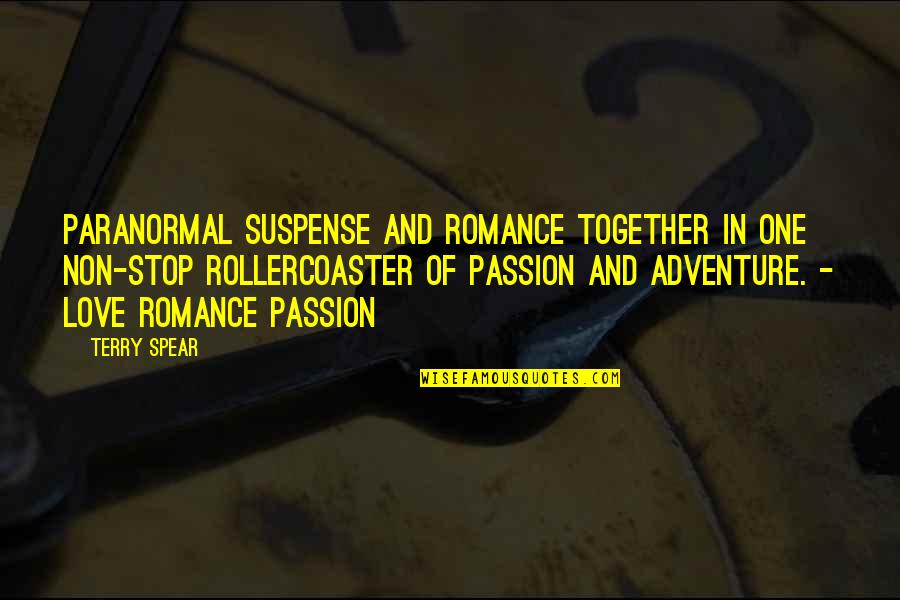 Paranormal suspense and romance together in one non-stop rollercoaster of passion and adventure. - Love Romance Passion
—
Terry Spear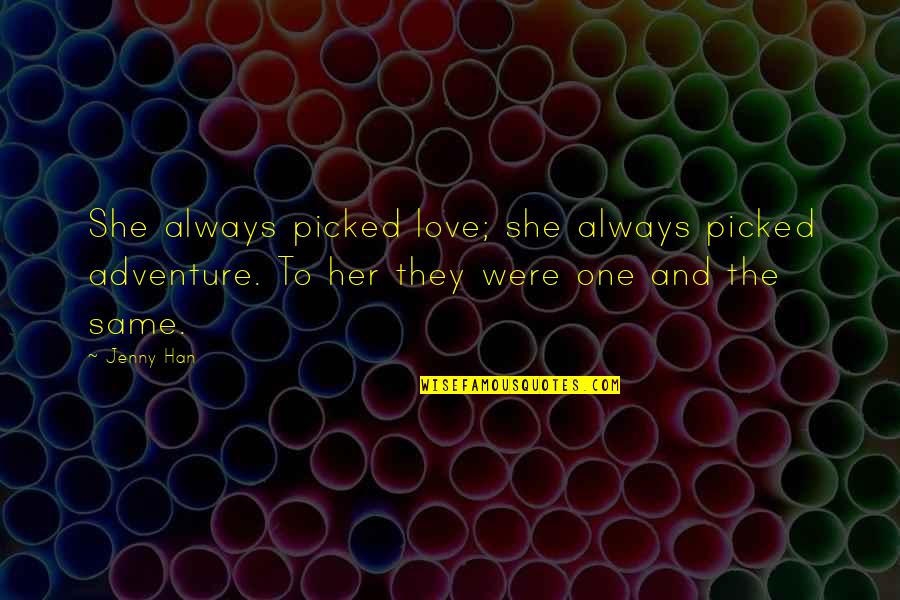 She always picked love; she always picked adventure. To her they were one and the same.
—
Jenny Han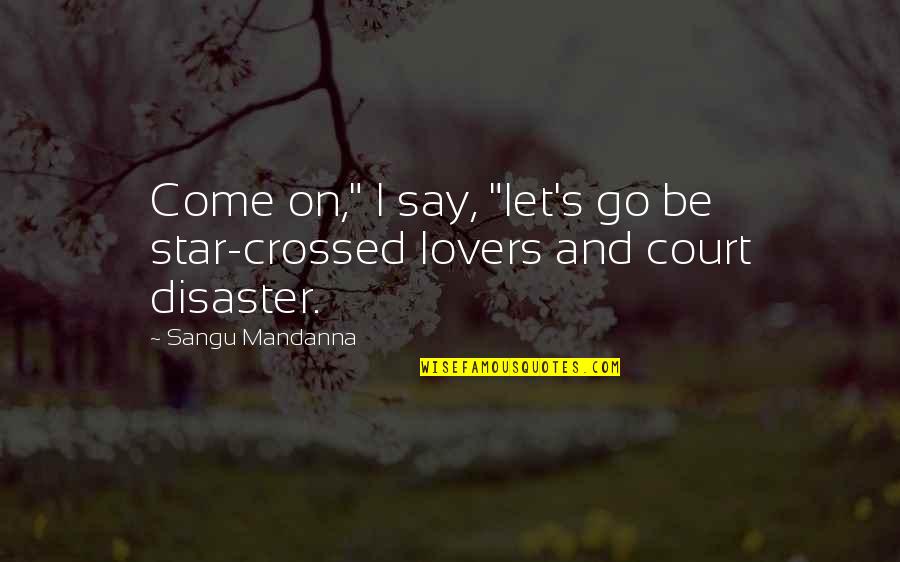 Come on," I say, "let's go be star-crossed lovers and court disaster.
—
Sangu Mandanna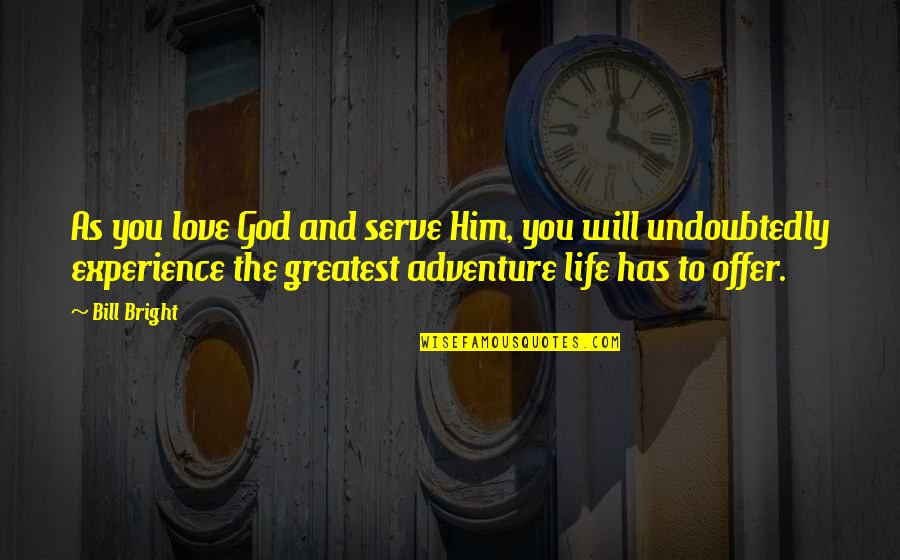 As you love God and serve Him, you will undoubtedly experience the greatest adventure life has to offer.
—
Bill Bright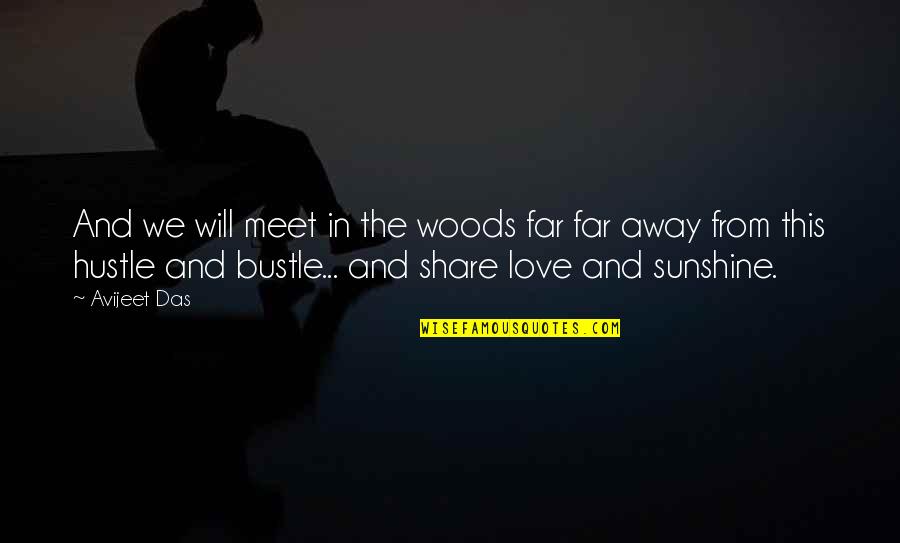 And we will meet in the woods far far away from this hustle and bustle... and share love and sunshine.
—
Avijeet Das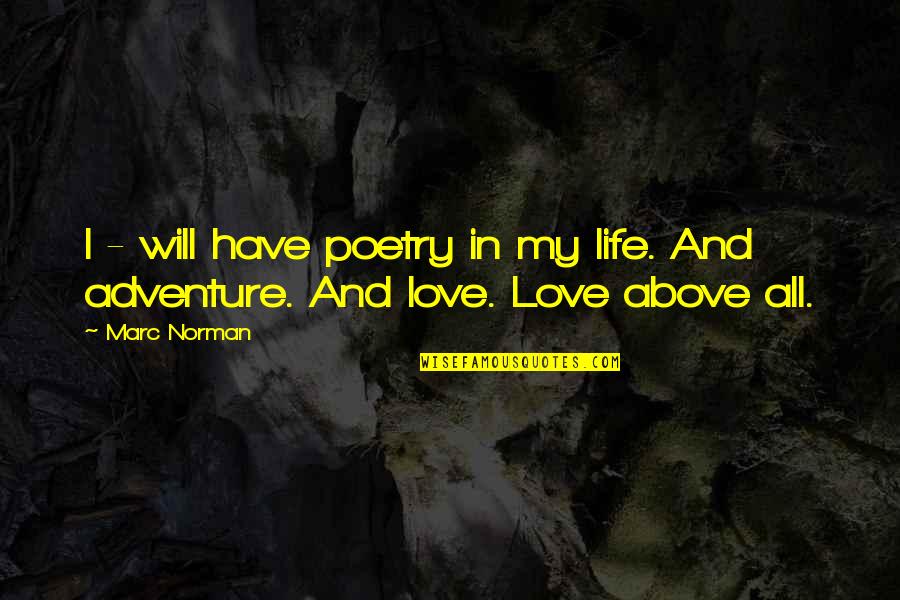 I - will have poetry in my life. And adventure. And love. Love above all.
—
Marc Norman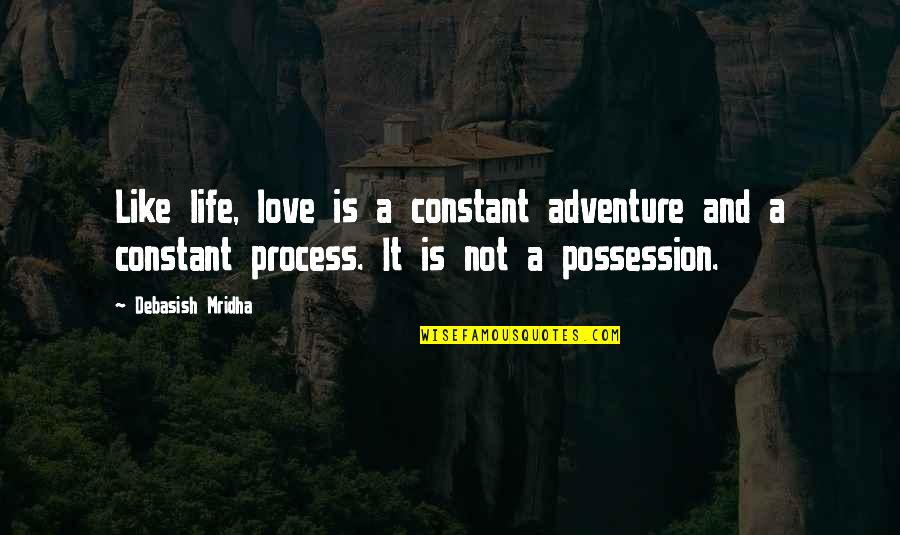 Like life, love is a constant adventure and a constant process. It is not a possession.
—
Debasish Mridha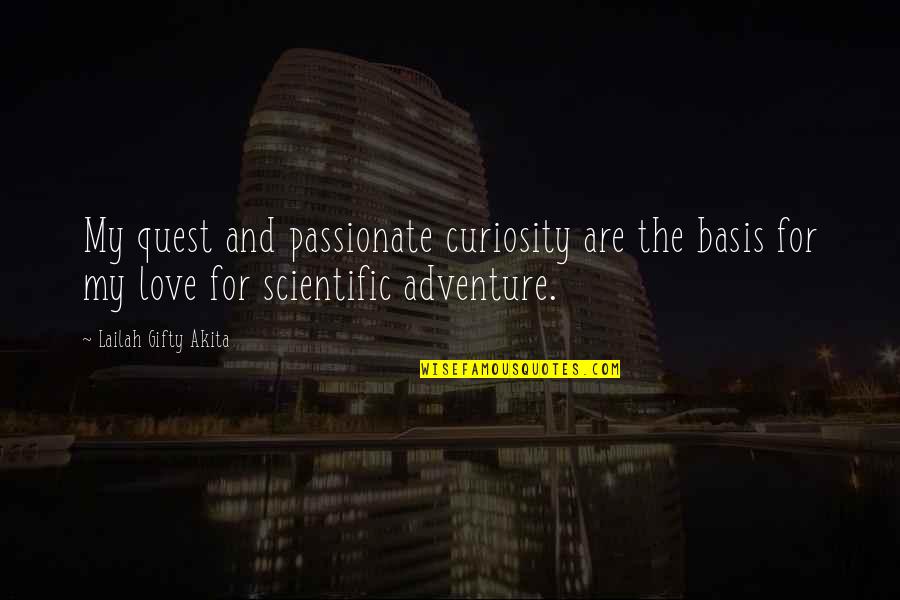 My quest and passionate curiosity are the basis for my love for scientific adventure.
—
Lailah Gifty Akita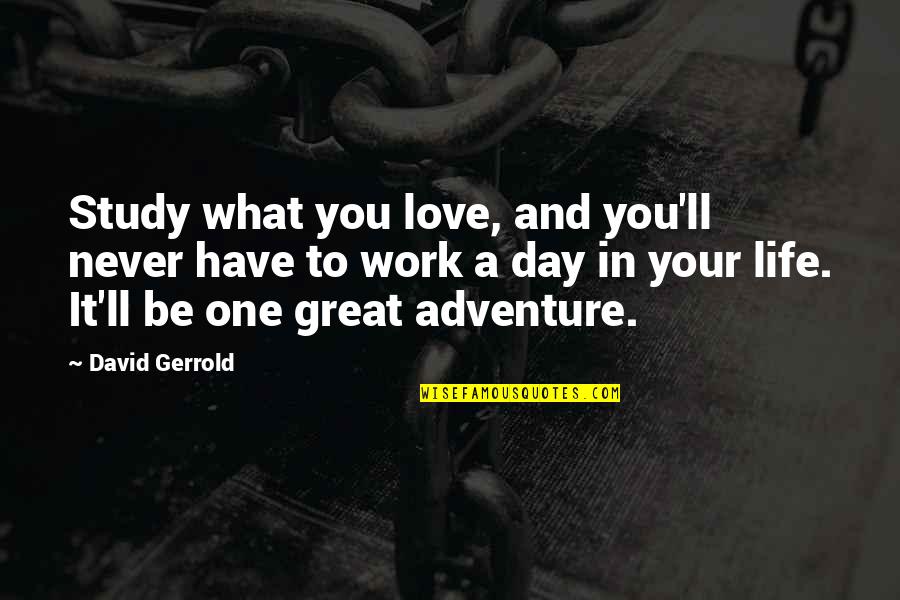 Study what you love, and you'll never have to work a day in your life. It'll be one great adventure.
—
David Gerrold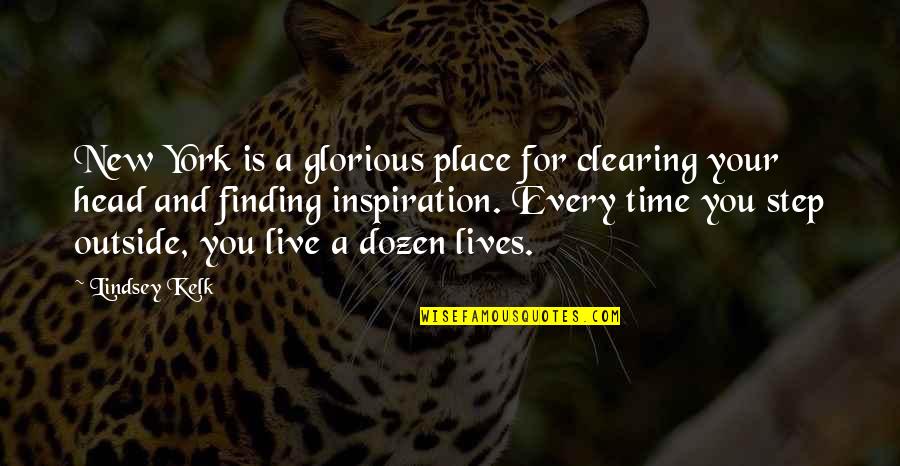 New York is a glorious place for clearing your head and finding inspiration. Every time you step outside, you live a dozen lives.
—
Lindsey Kelk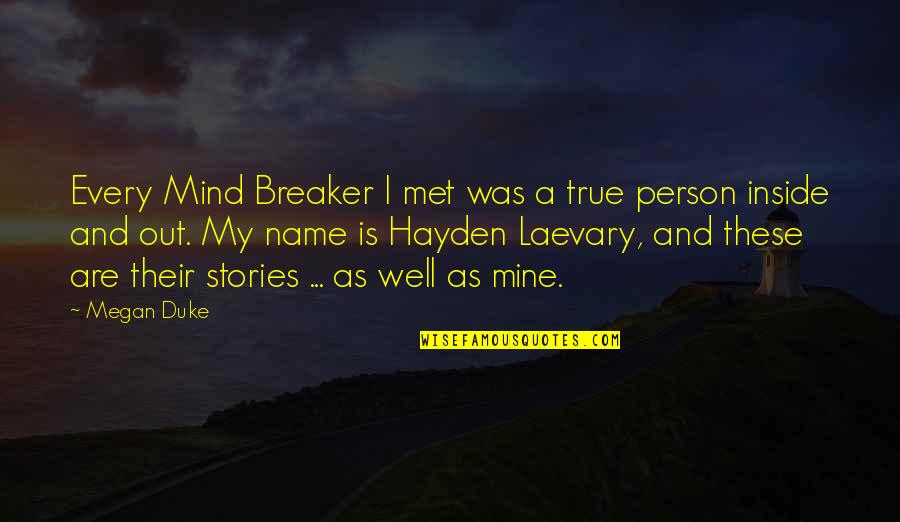 Every Mind Breaker I met was a true person inside and out. My name is Hayden Laevary, and these are their stories ... as well as mine.
—
Megan Duke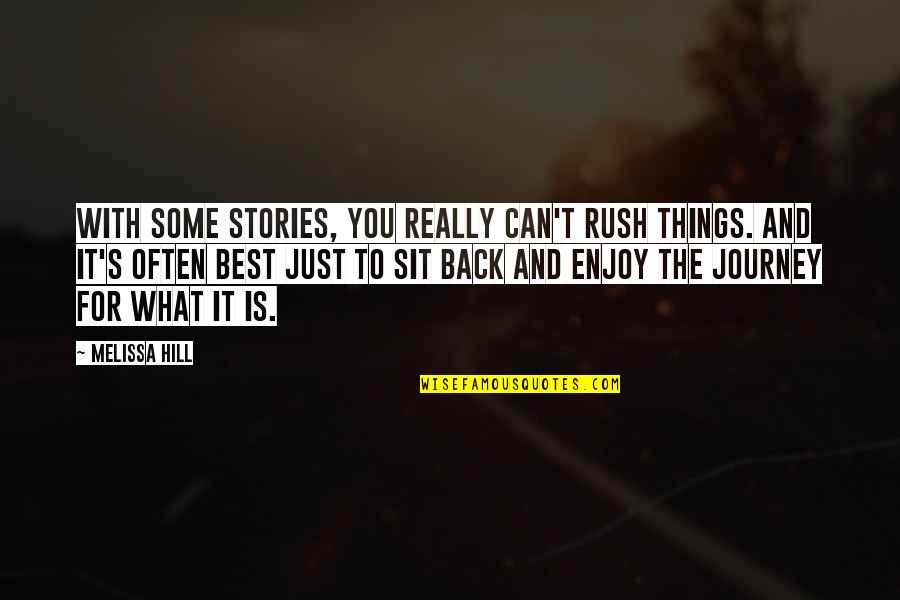 With some stories, you really can't rush things. And it's often best just to sit back and enjoy the journey for what it is.
—
Melissa Hill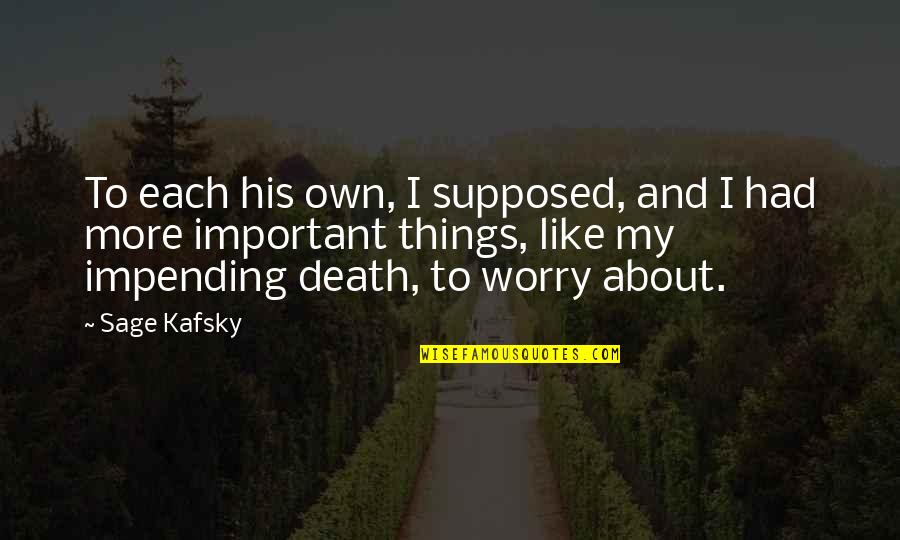 To each his own, I supposed, and I had more important things, like my impending death, to worry about.
—
Sage Kafsky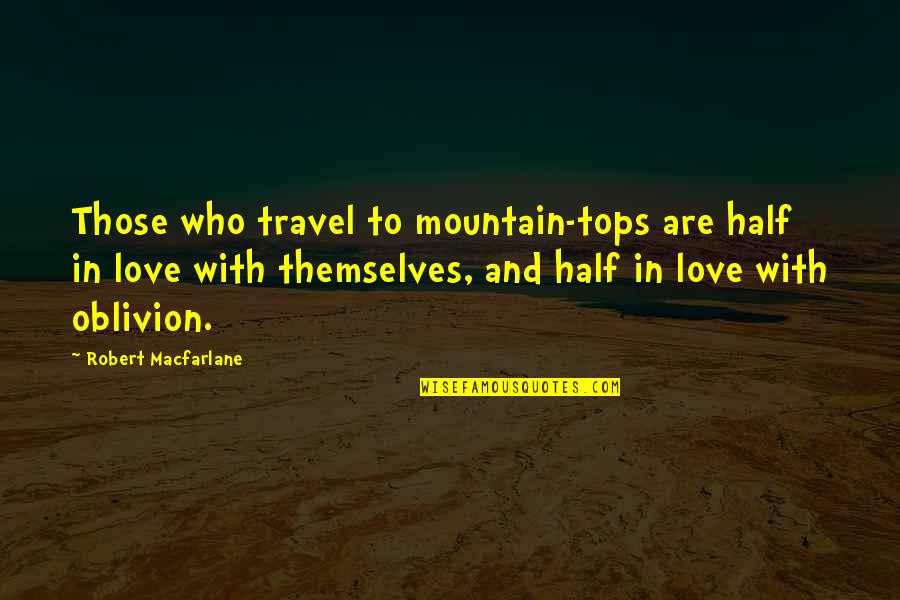 Those who travel to mountain-tops are half in love with themselves, and half in love with oblivion.
—
Robert Macfarlane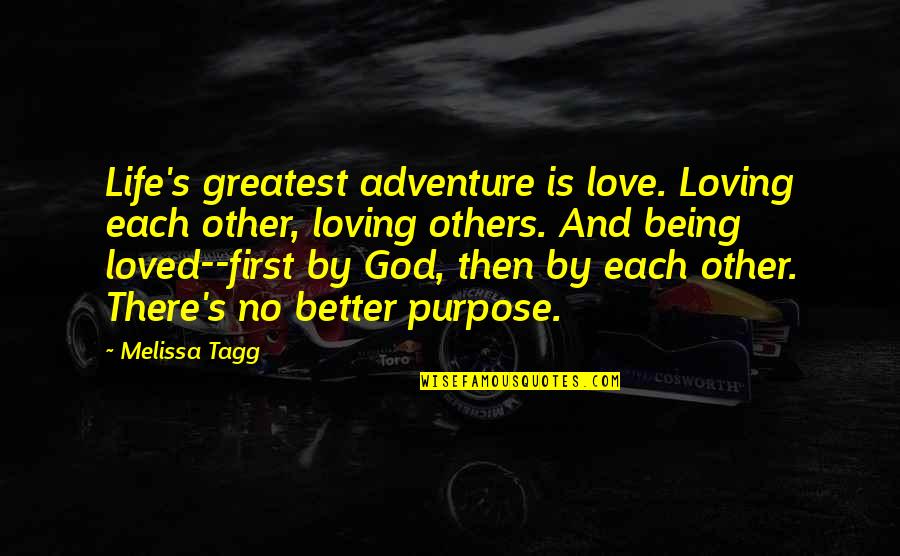 Life's greatest adventure is love. Loving each other, loving others. And being loved--first by God, then by each other. There's no better purpose.
—
Melissa Tagg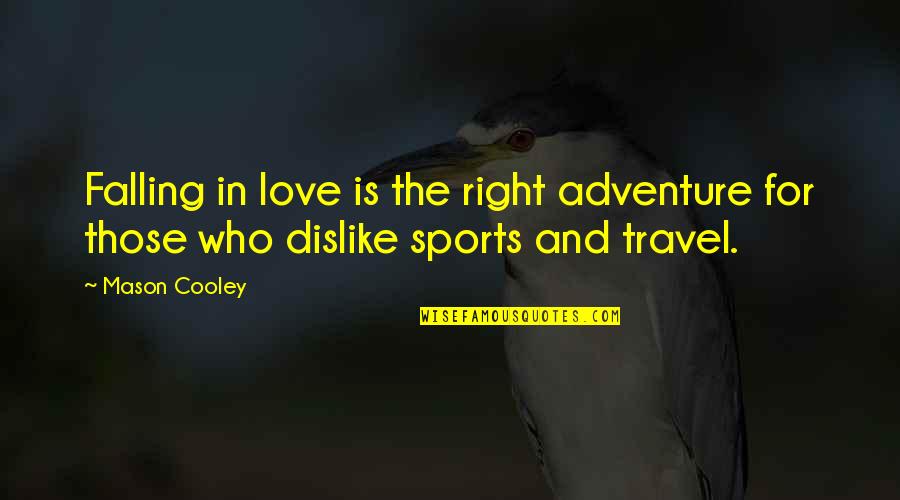 Falling in love is the right adventure for those who dislike sports and travel. —
Mason Cooley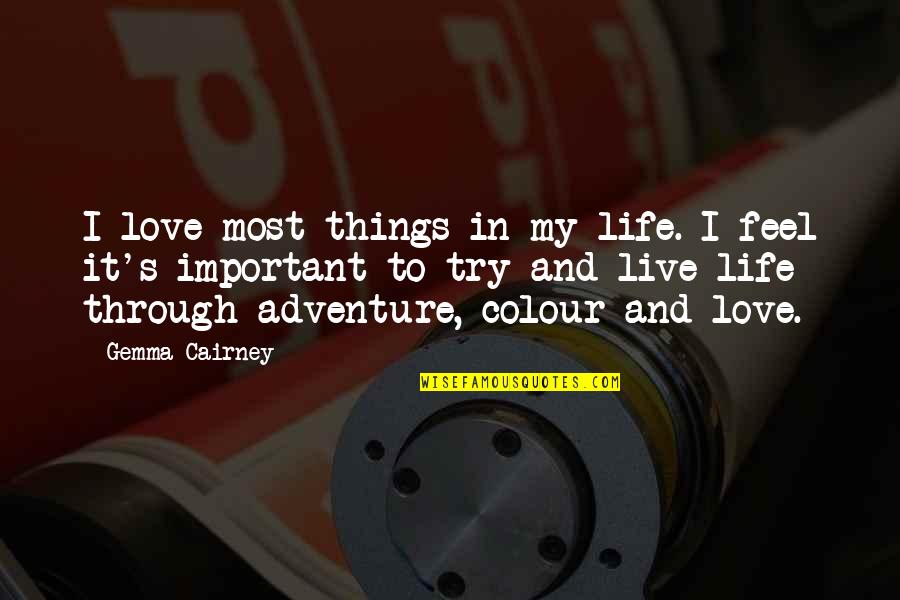 I love most things in my life. I feel it's important to try and live life through adventure, colour and love. —
Gemma Cairney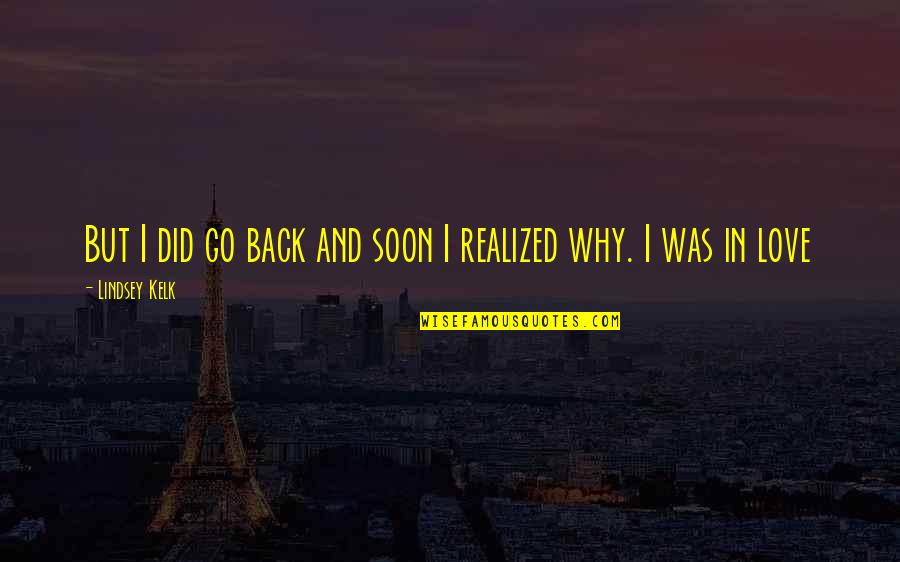 But I did go back and soon I realized why. I was in love —
Lindsey Kelk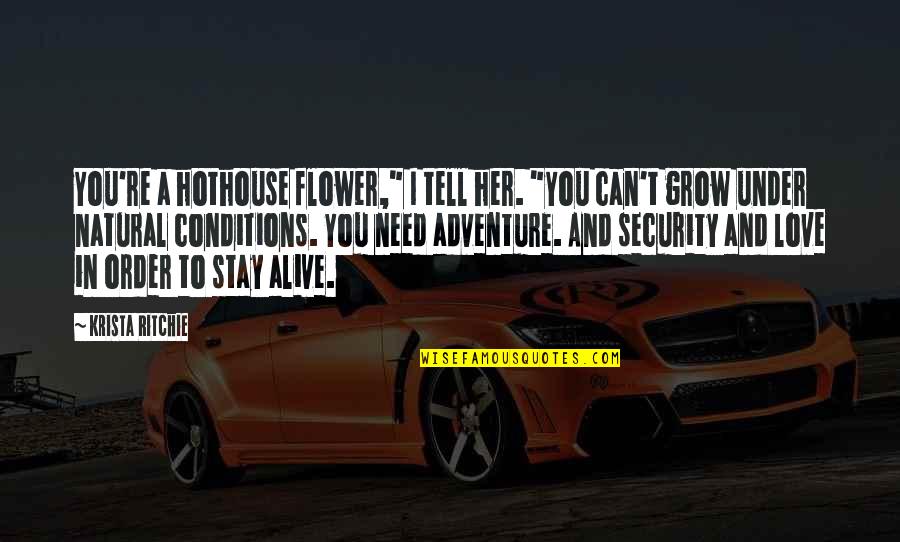 You're a hothouse flower," I tell her. "You can't grow under natural conditions. You need adventure. And security and love in order to stay alive. —
Krista Ritchie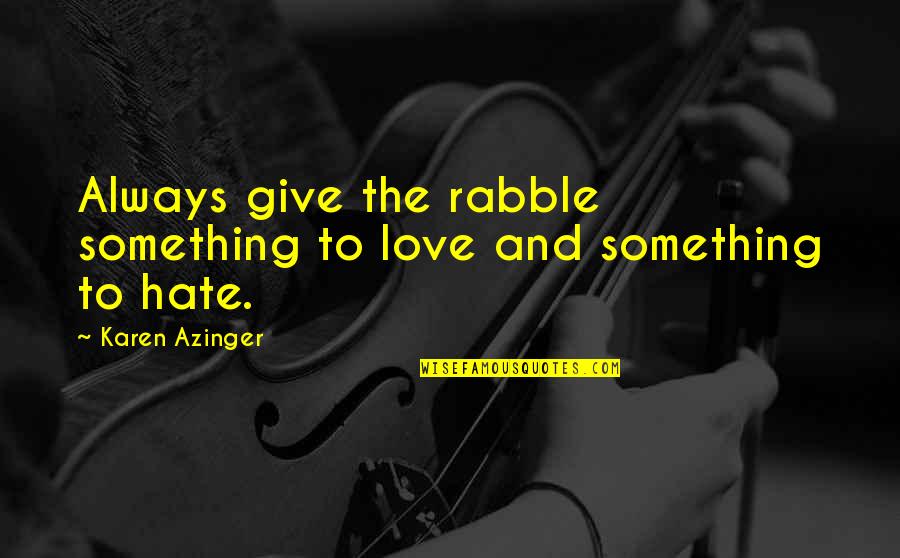 Always give the rabble something to love and something to hate. —
Karen Azinger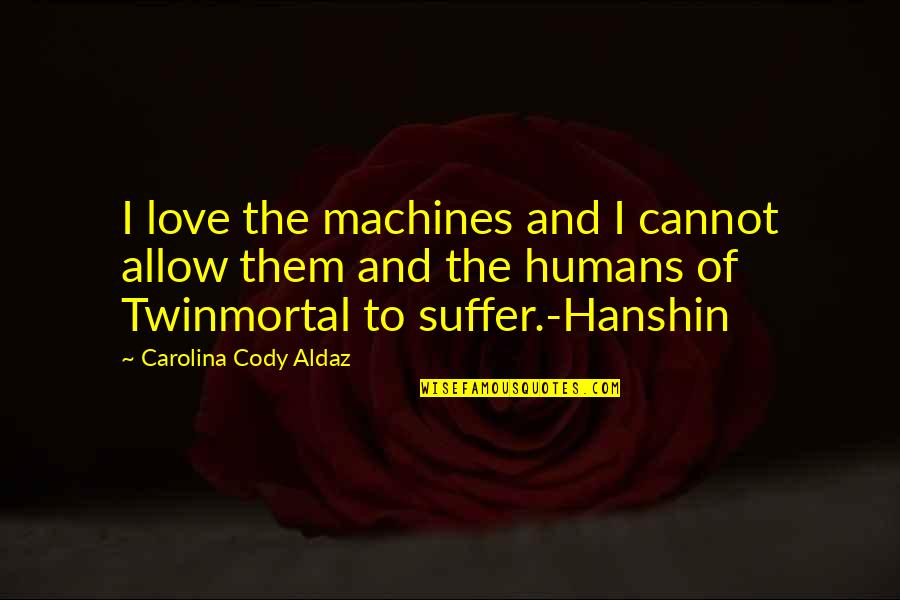 I love the machines and I cannot allow them and the humans of Twinmortal to suffer.-Hanshin —
Carolina Cody Aldaz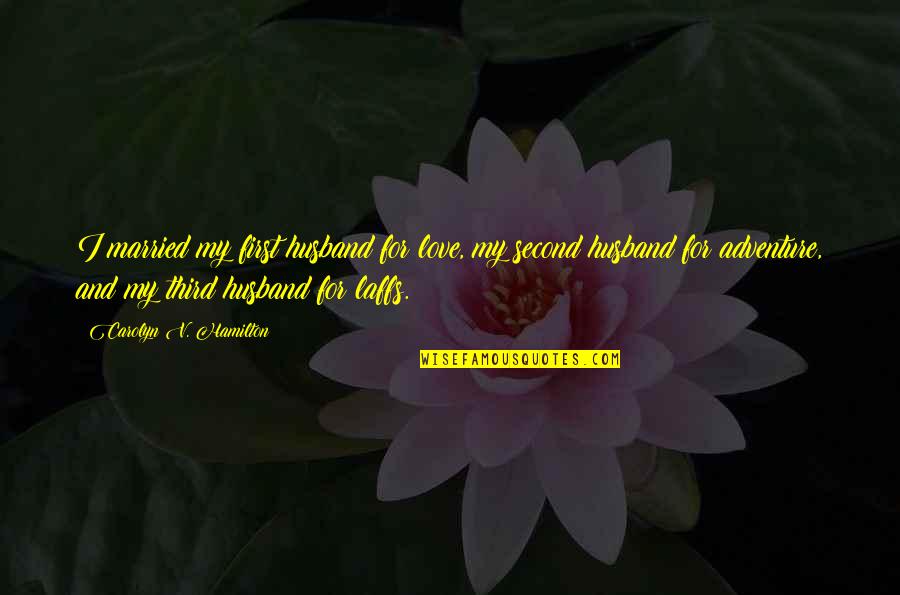 I married my first husband for love, my second husband for adventure, and my third husband for laffs. —
Carolyn V. Hamilton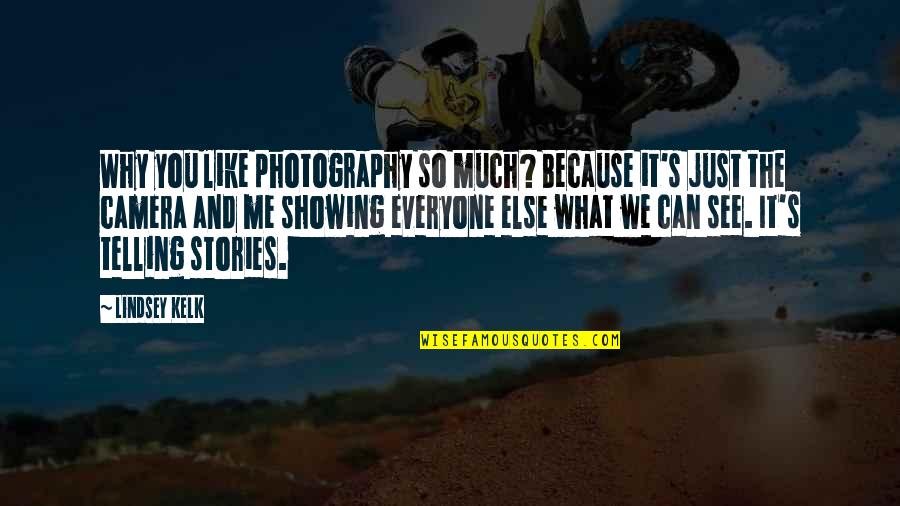 Why you like photography so much? Because it's just the camera and me showing everyone else what we can see. It's telling stories. —
Lindsey Kelk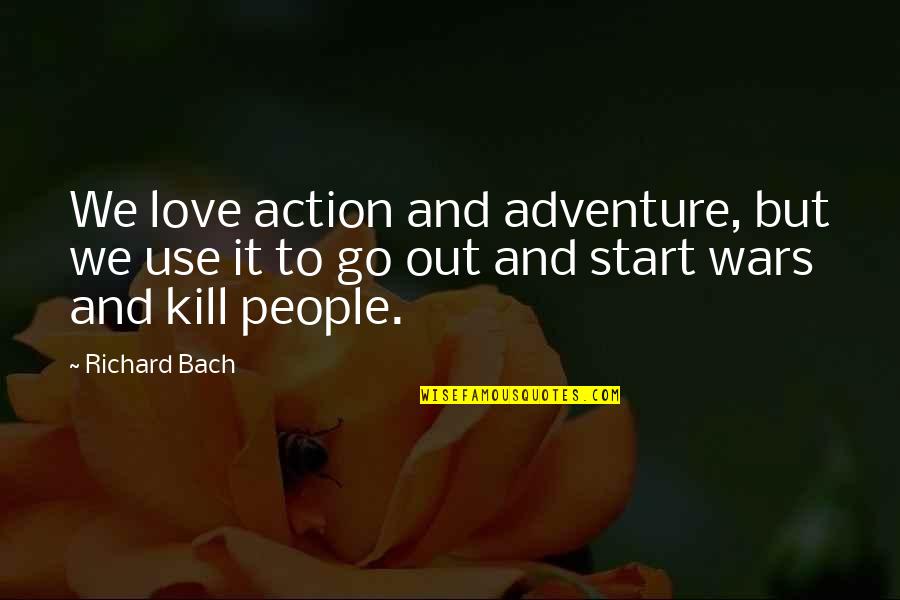 We love action and adventure, but we use it to go out and start wars and kill people. —
Richard Bach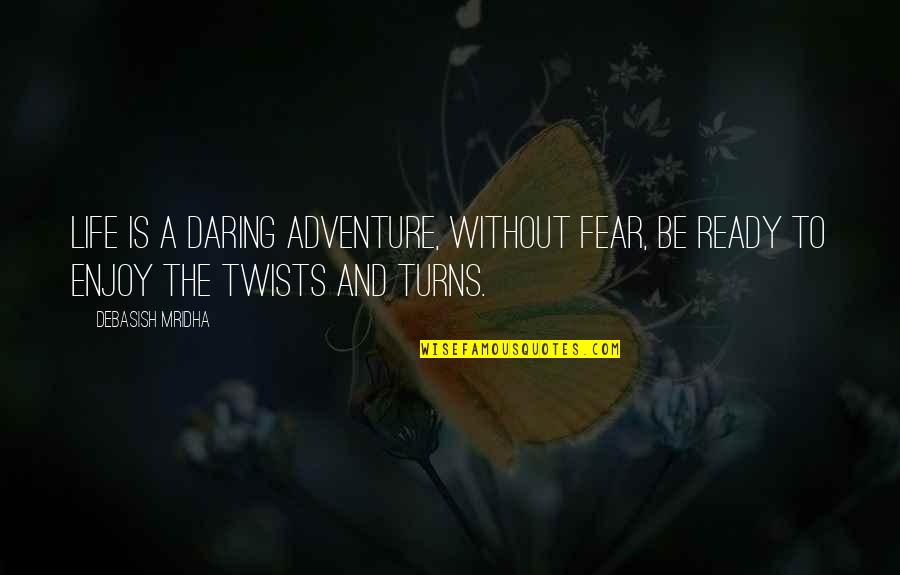 Life is a daring adventure, without fear, be ready to enjoy the twists and turns. —
Debasish Mridha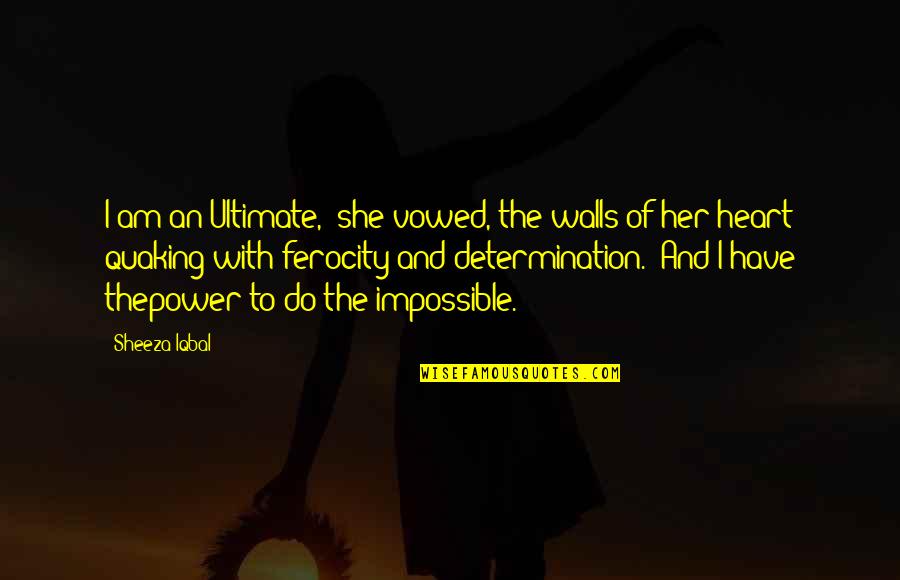 I am an Ultimate," she vowed, the walls of her heart quaking with ferocity and determination. "And I have the
power to do the impossible. —
Sheeza Iqbal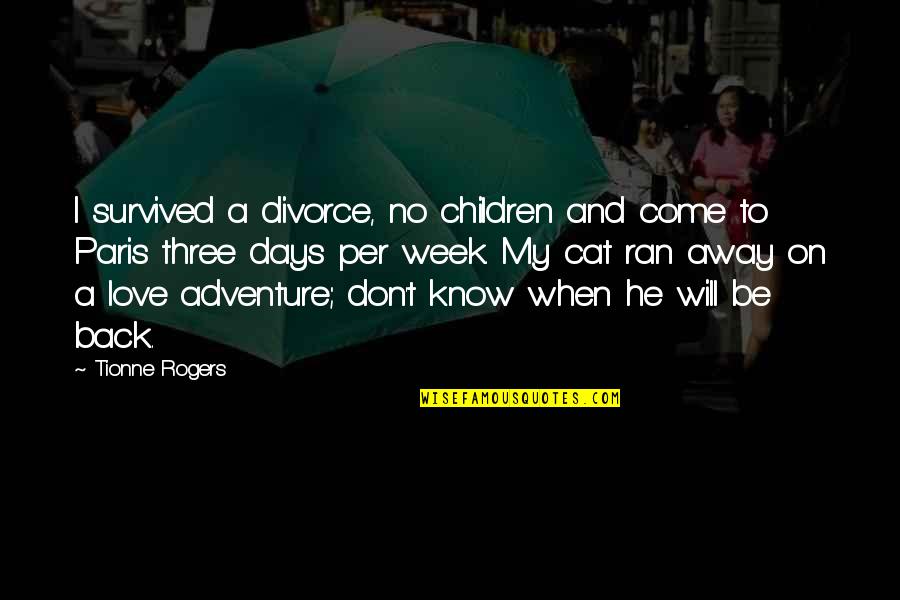 I survived a divorce, no children and come to Paris three days per week. My cat ran away on a love adventure; don't know when he will be back. —
Tionne Rogers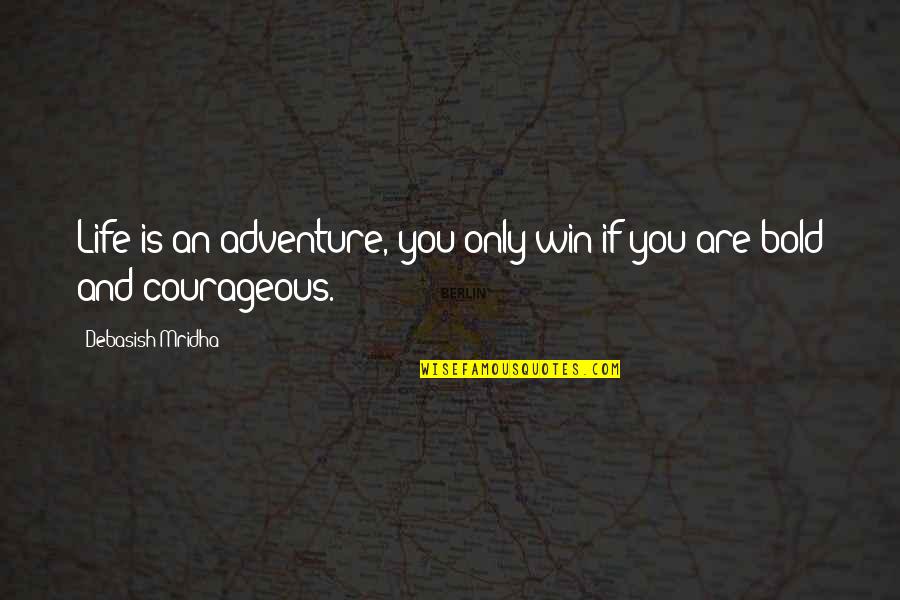 Life is an adventure, you only win if you are bold and courageous. —
Debasish Mridha
Life is beautiful for those who take the risk to love and take the adventure to enjoy life. —
Debasish Mridha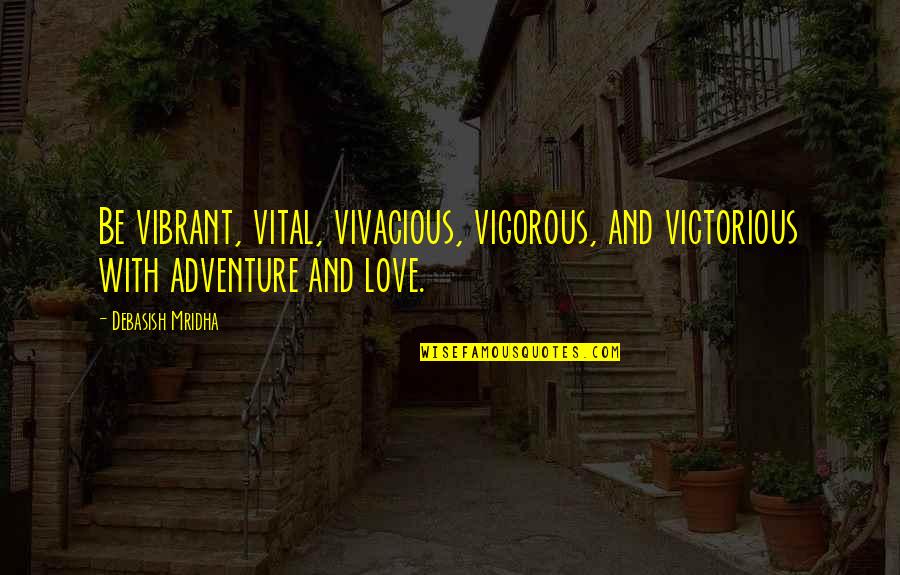 Be vibrant, vital, vivacious, vigorous, and victorious with adventure and love. —
Debasish Mridha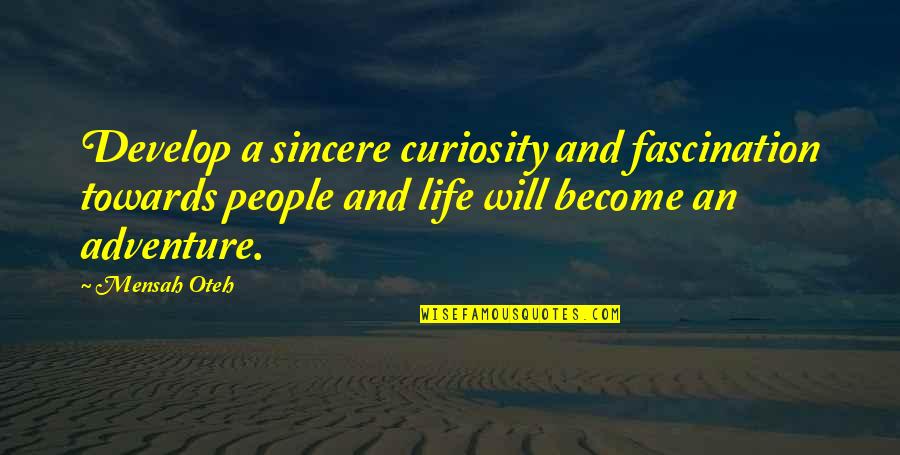 Develop a sincere curiosity and fascination towards people and life will become an adventure. —
Mensah Oteh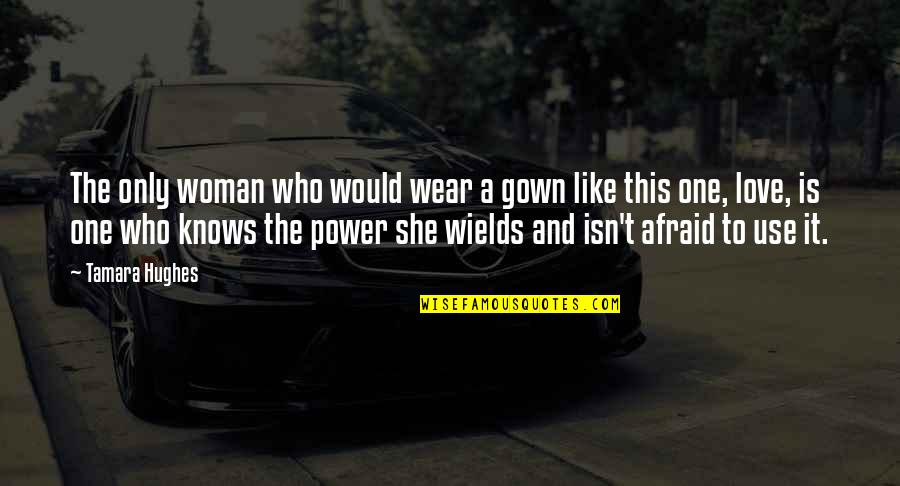 The only woman who would wear a gown like this one, love, is one who knows the power she wields and isn't afraid to use it. —
Tamara Hughes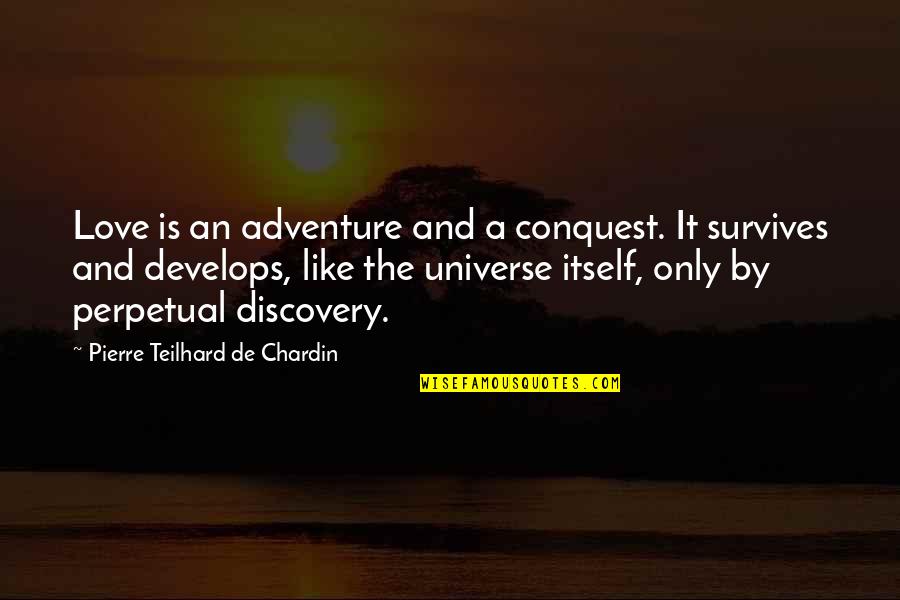 Love is an adventure and a conquest. It survives and develops, like the universe itself, only by perpetual discovery. —
Pierre Teilhard De Chardin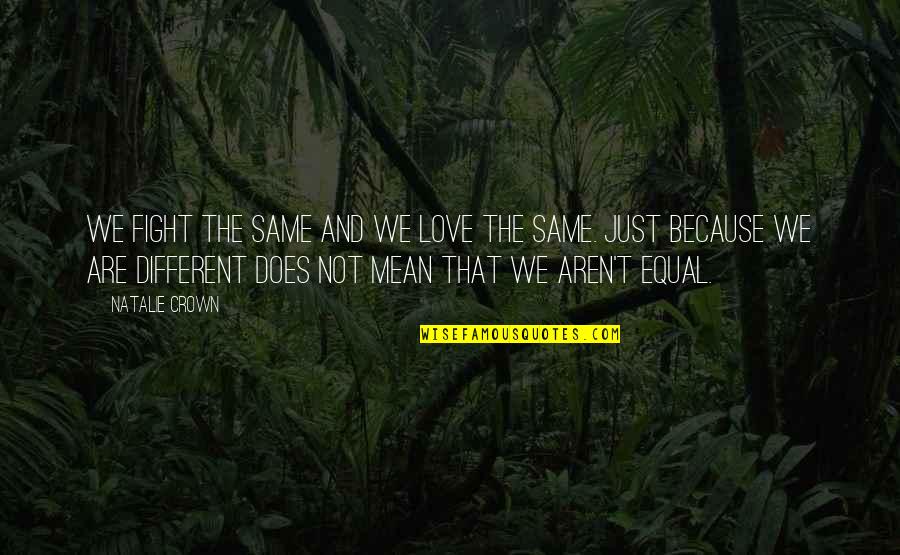 We fight the same and we love the same. Just because we are different does not mean that we aren't equal. —
Natalie Crown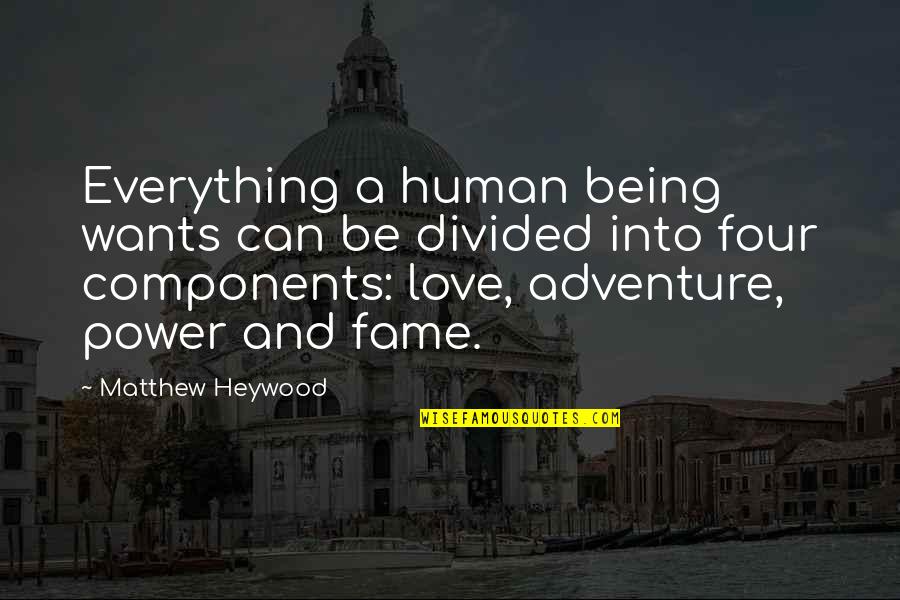 Everything a human being wants can be divided into four components: love, adventure, power and fame. —
Matthew Heywood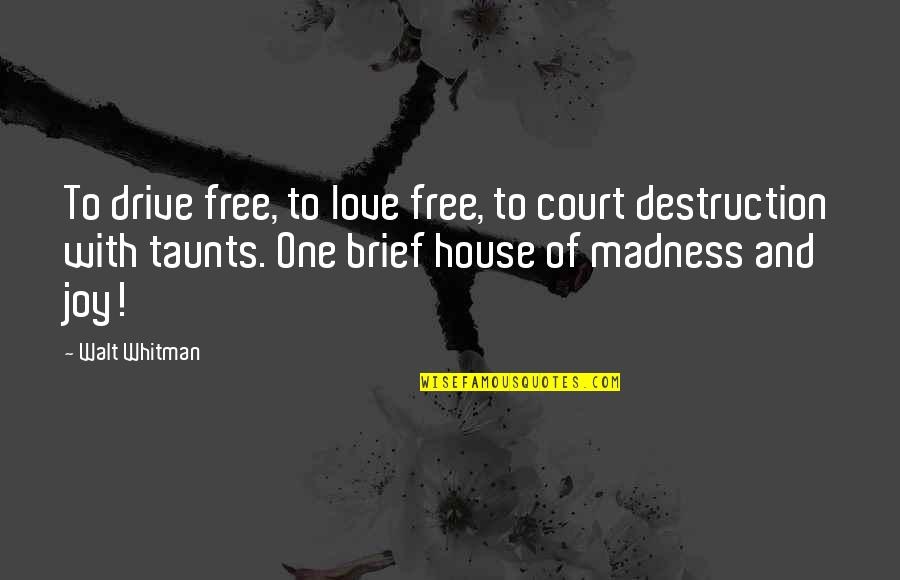 To drive free, to love free, to court destruction with taunts. One brief house of madness and joy! —
Walt Whitman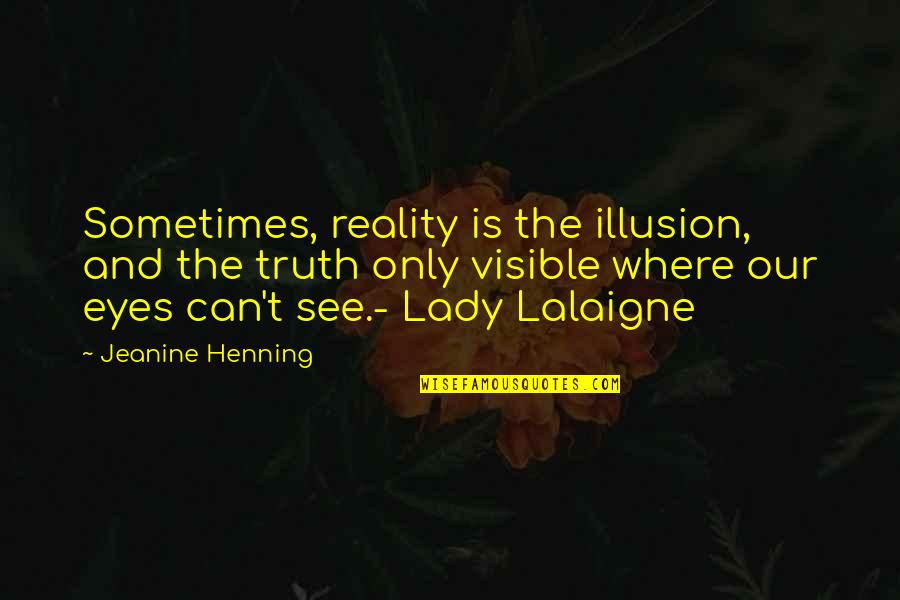 Sometimes, reality is the illusion, and the truth only visible where our eyes can't see.
- Lady Lalaigne —
Jeanine Henning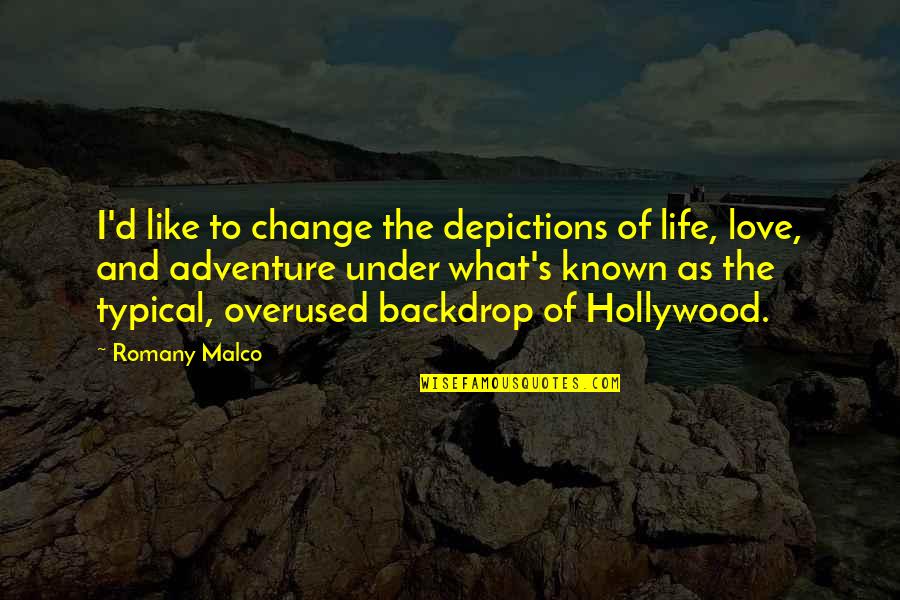 I'd like to change the depictions of life, love, and adventure under what's known as the typical, overused backdrop of Hollywood. —
Romany Malco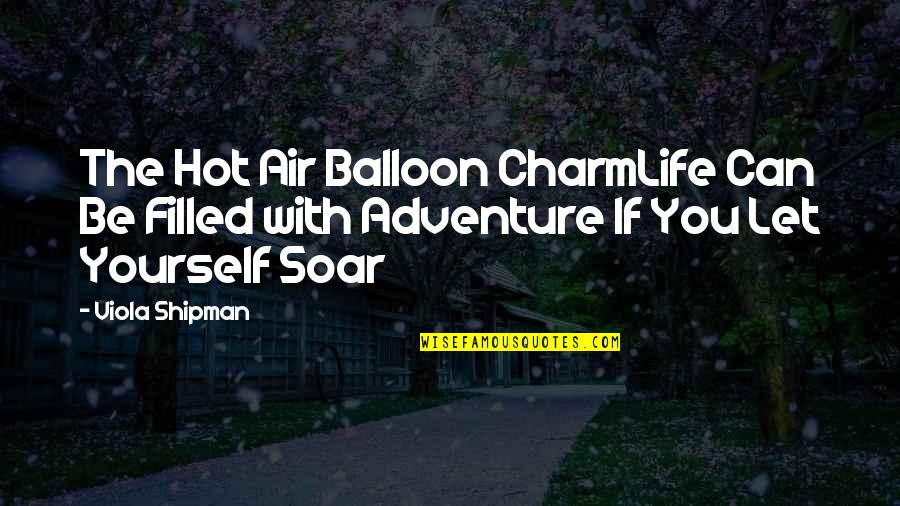 The Hot Air Balloon Charm
Life Can Be Filled with Adventure If You Let Yourself Soar —
Viola Shipman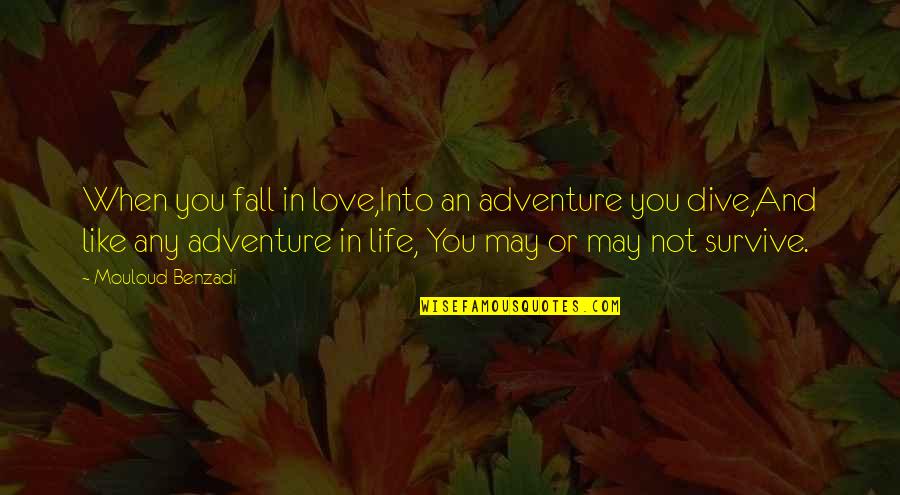 When you fall in love,
Into an adventure you dive,
And like any adventure in life,
You may or may not survive. —
Mouloud Benzadi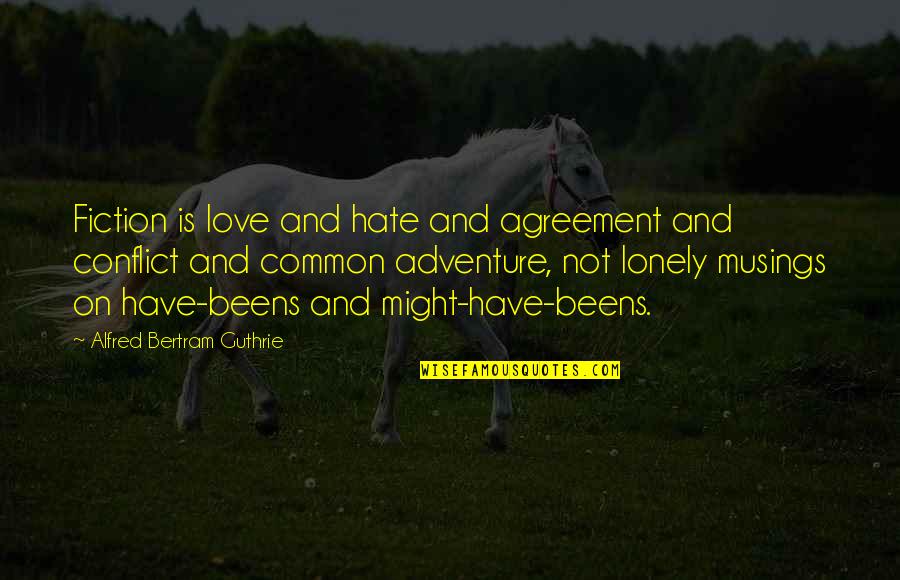 Fiction is love and hate and agreement and conflict and common adventure, not lonely musings on have-beens and might-have-beens. —
Alfred Bertram Guthrie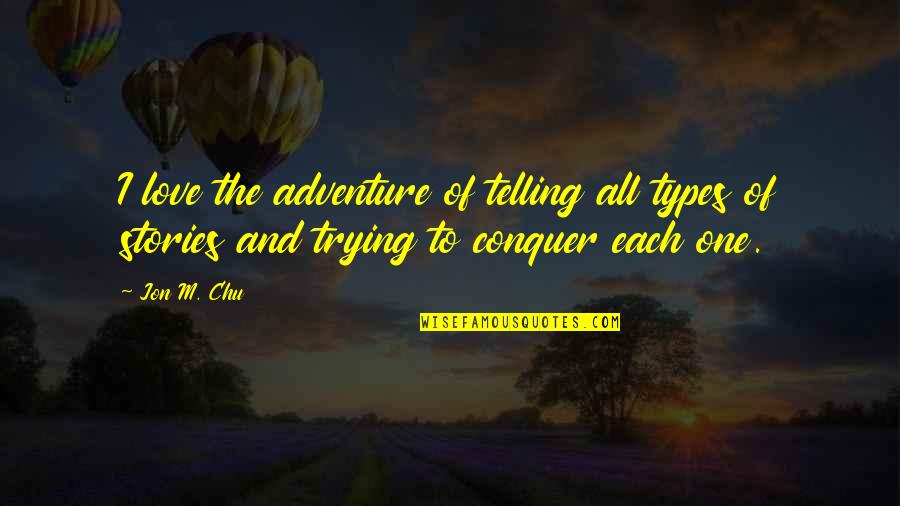 I love the adventure of telling all types of stories and trying to conquer each one. —
Jon M. Chu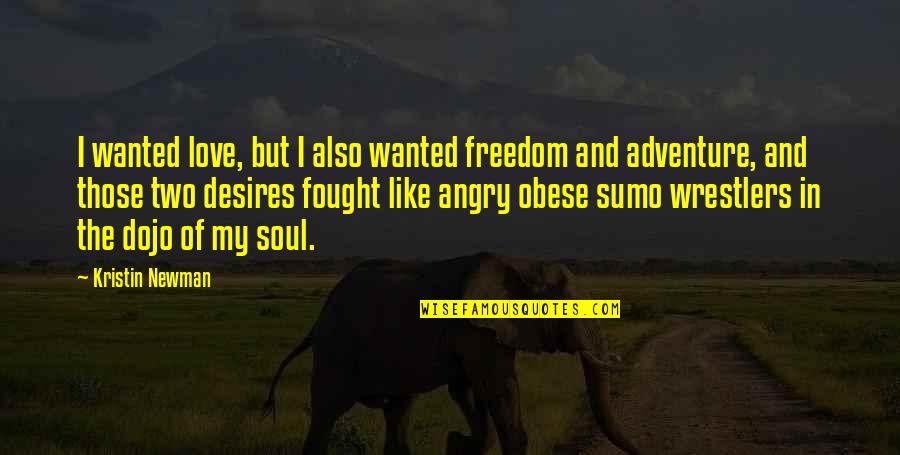 I wanted love, but I also wanted freedom and adventure, and those two desires fought like angry obese sumo wrestlers in the dojo of my soul. —
Kristin Newman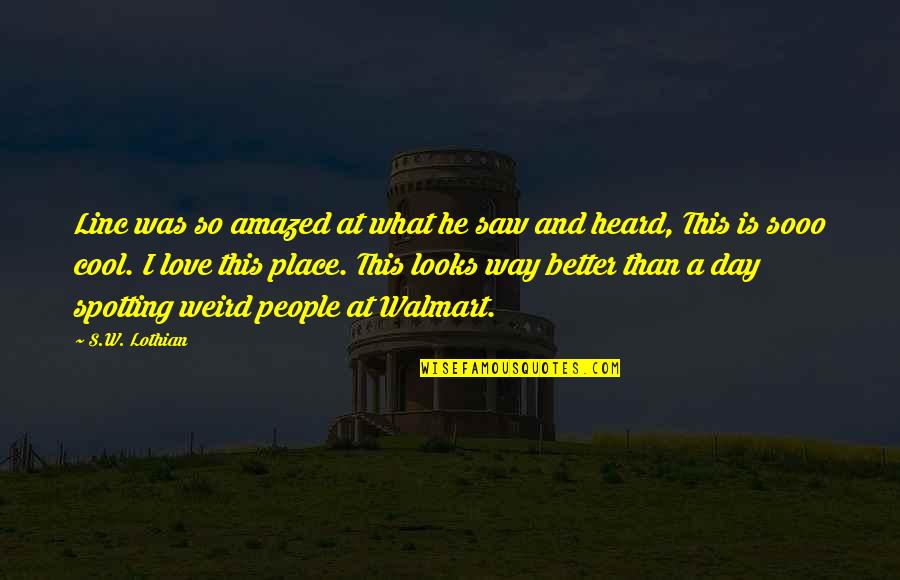 Linc was so amazed at what he saw and heard, This is sooo cool. I love this place. This looks way better than a day spotting weird people at Walmart. —
S.W. Lothian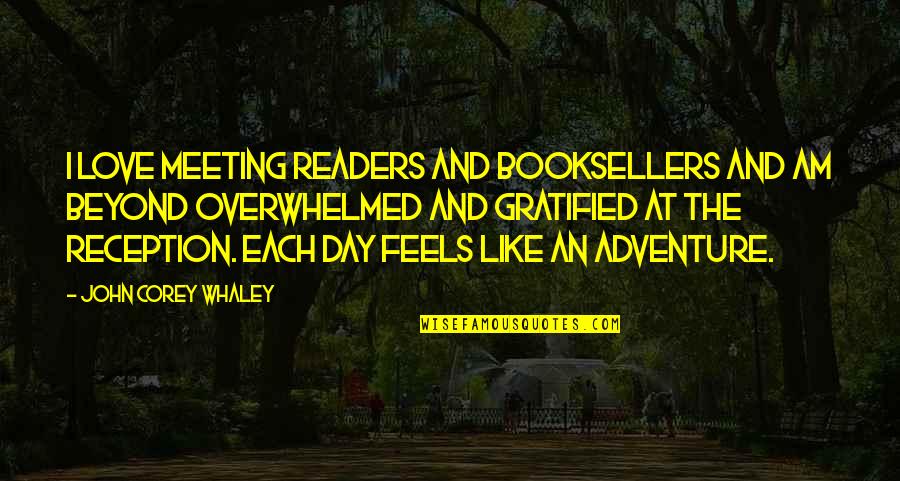 I love meeting readers and booksellers and am beyond overwhelmed and gratified at the reception. Each day feels like an adventure. —
John Corey Whaley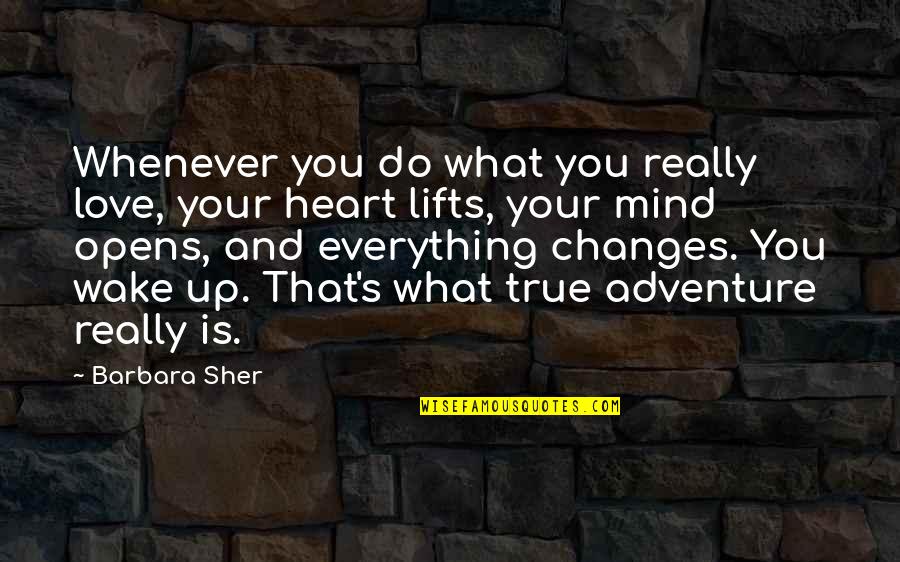 Whenever you do what you really love, your heart lifts, your mind opens, and everything changes. You wake up. That's what true adventure really is. —
Barbara Sher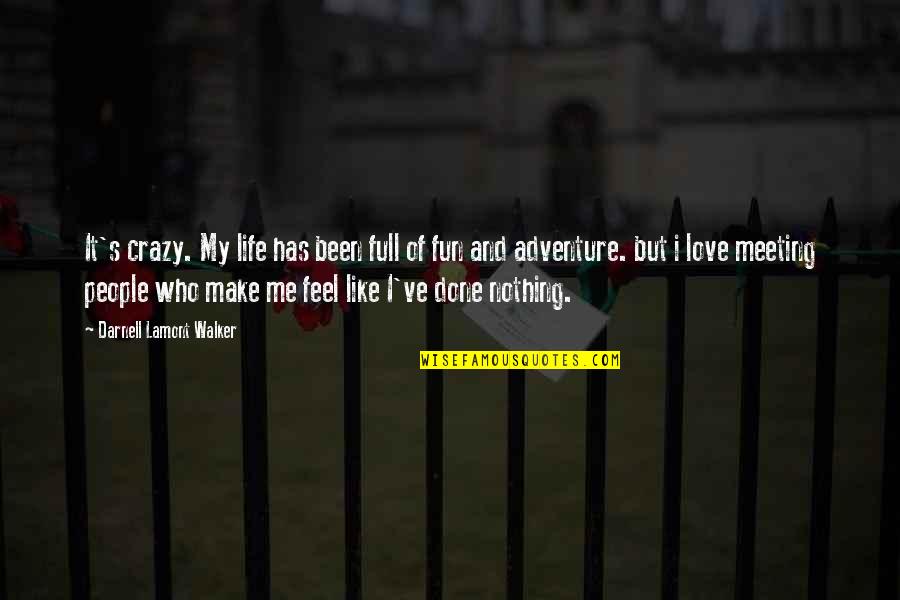 It's crazy. My life has been full of fun and adventure. but i love meeting people who make me feel like I've done nothing. —
Darnell Lamont Walker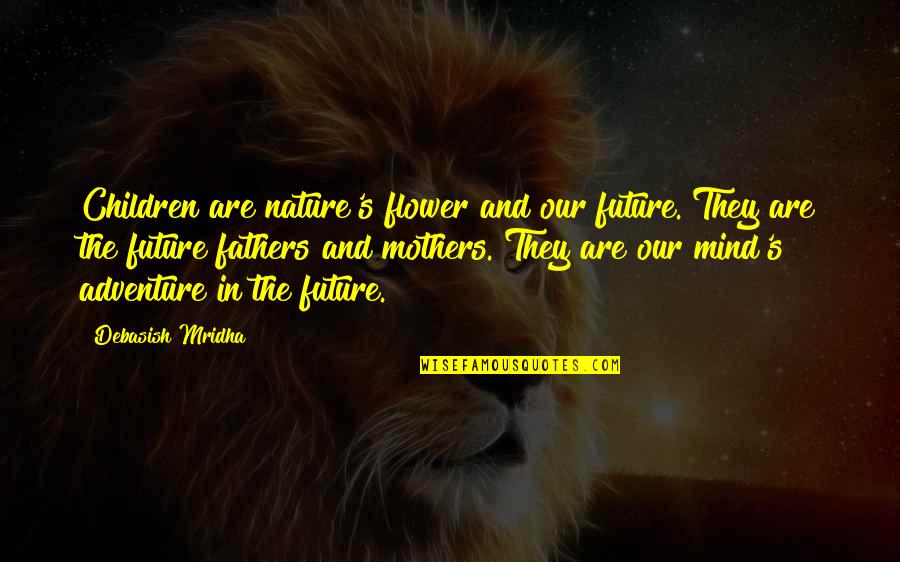 Children are nature's flower and our future. They are the future fathers and mothers. They are our mind's adventure in the future. —
Debasish Mridha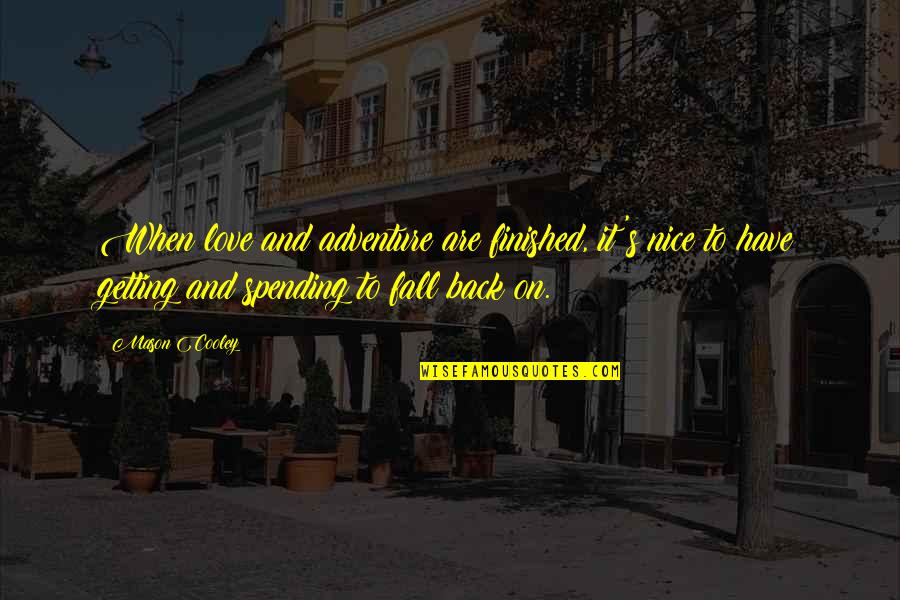 When
love and adventure
are finished, it's nice to have getting and spending to fall back on. —
Mason Cooley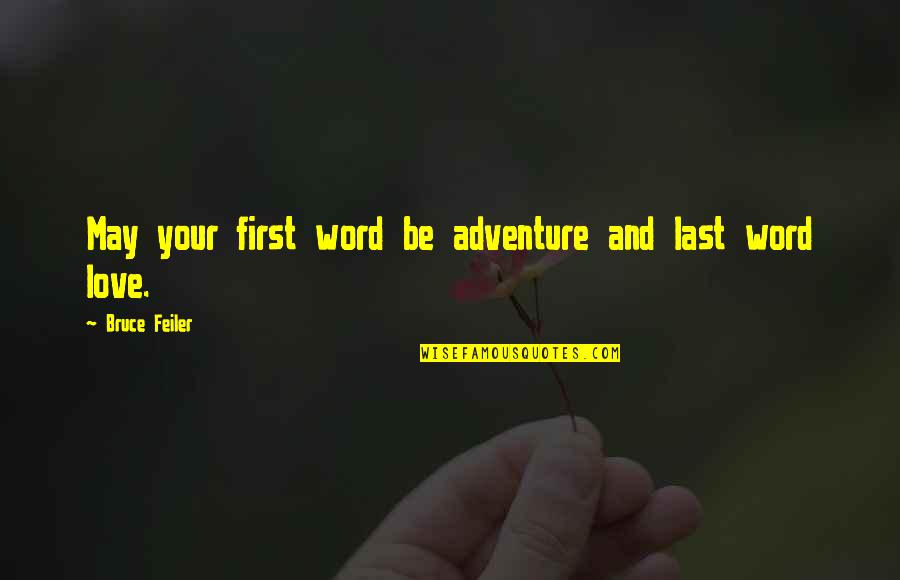 May your first word be adventure and last word love. —
Bruce Feiler
It's all a game. And if you don't want to play, maybe you shouldn't come to Hollywood. —
Sophie Kinsella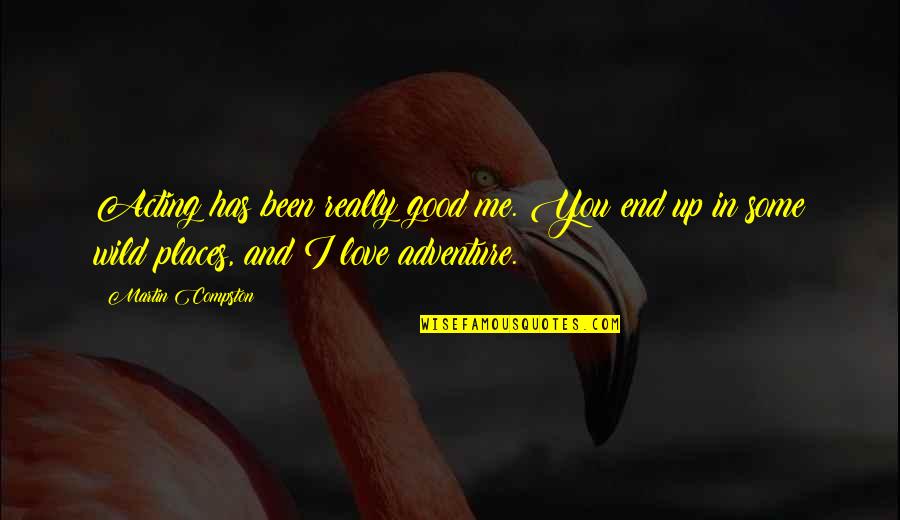 Acting has been really good me. You end up in some wild places, and I love adventure. —
Martin Compston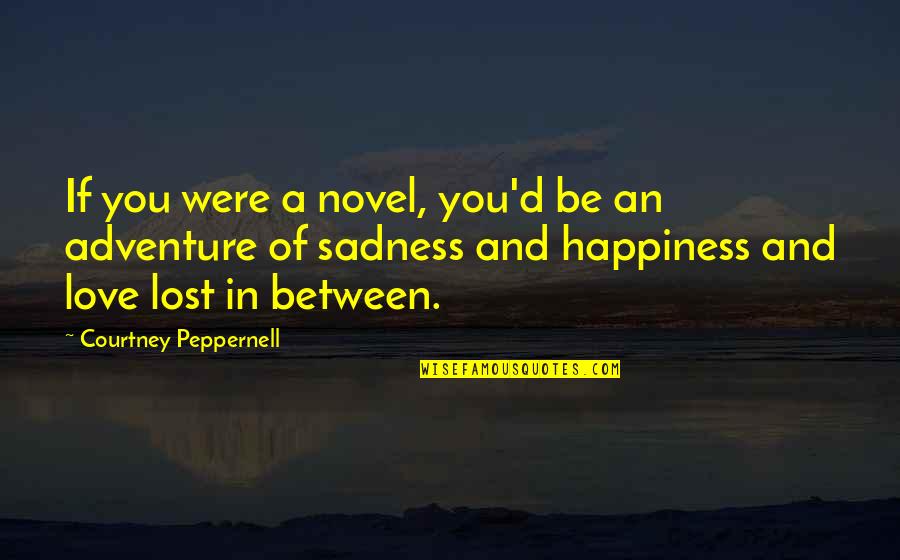 If you were a novel, you'd be an adventure of sadness and happiness and love lost in between. —
Courtney Peppernell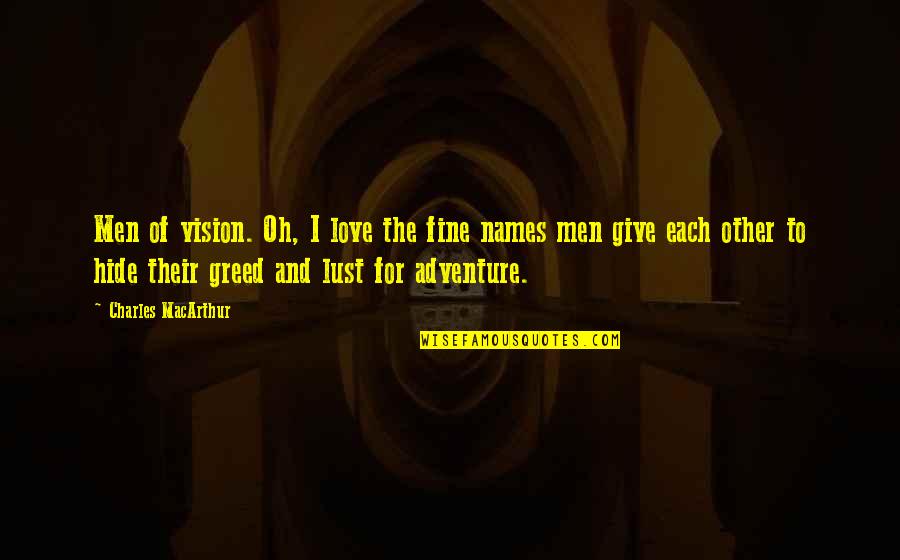 Men of vision. Oh, I love the fine names men give each other to hide their greed and lust for adventure. —
Charles MacArthur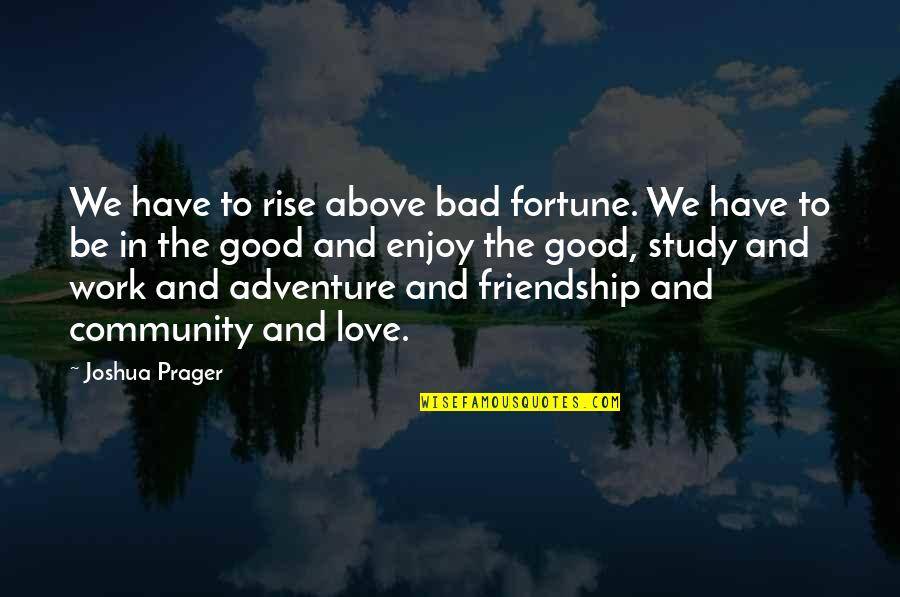 We have to rise above bad fortune. We have to be in the good and enjoy the good, study and work and adventure and friendship and community and love. —
Joshua Prager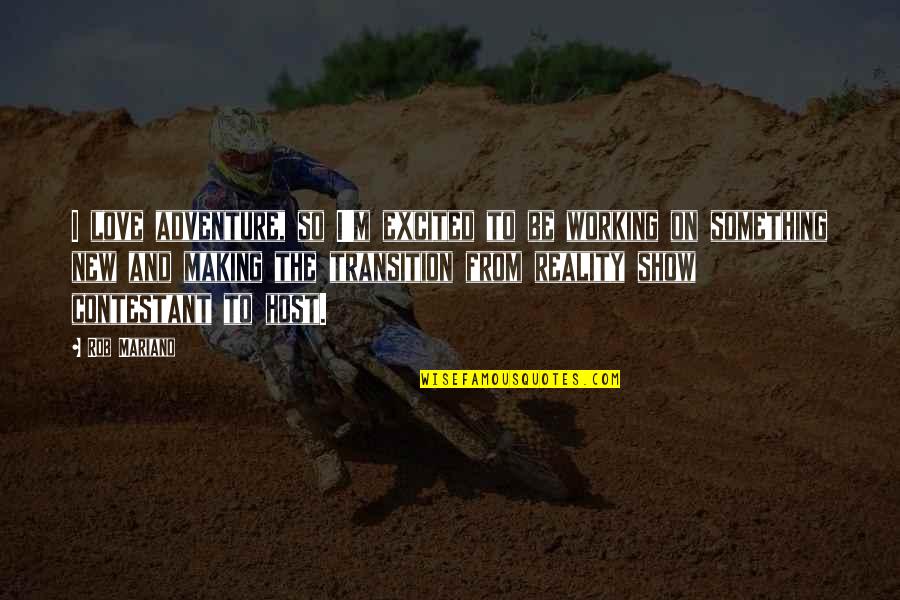 I love adventure, so I'm excited to be working on something new and making the transition from reality show contestant to host. —
Rob Mariano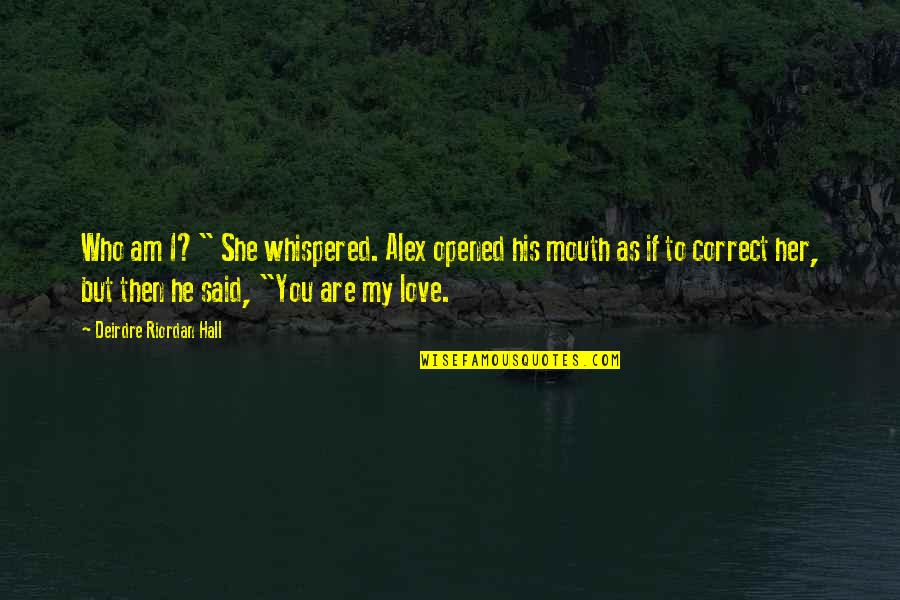 Who am I?" She whispered. Alex opened his mouth as if to correct her, but then he said, "You are my love. —
Deirdre Riordan Hall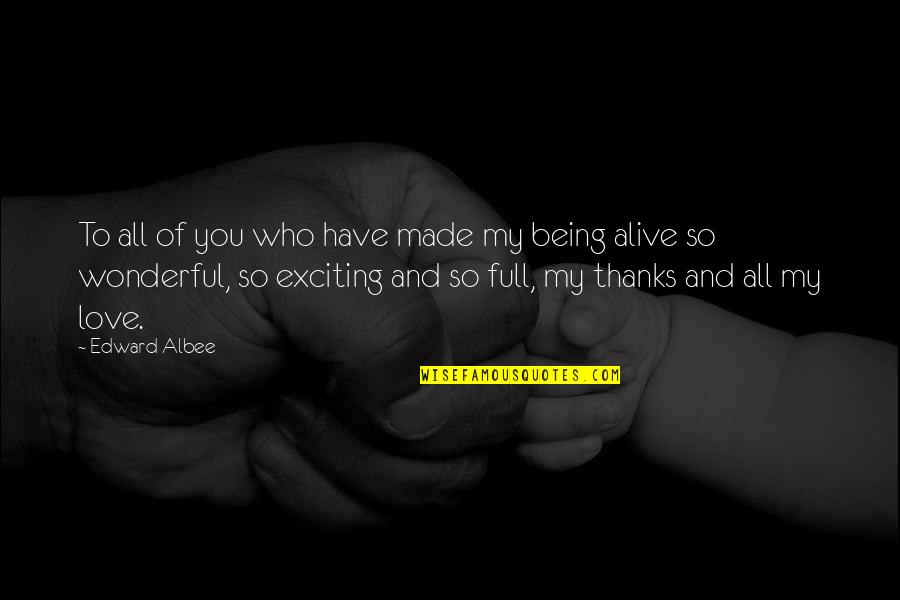 To all of you who have made my being alive so wonderful, so exciting and so full, my thanks and all my love. —
Edward Albee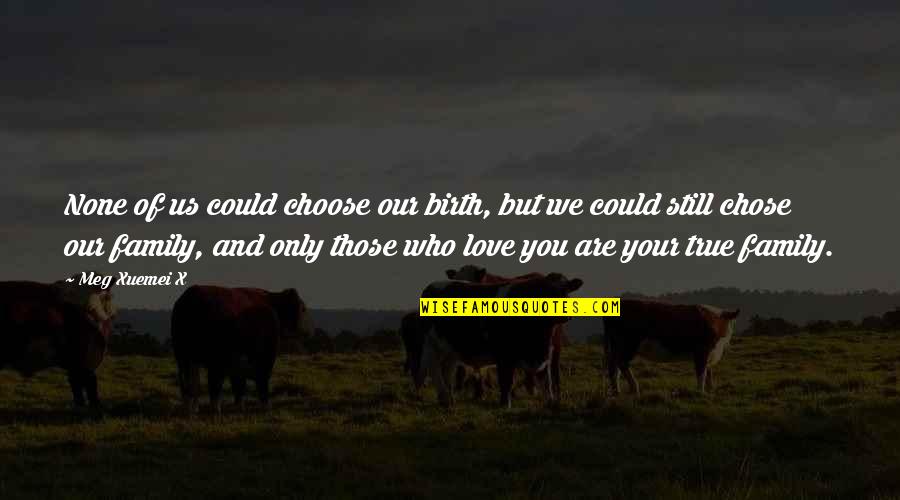 None of us could choose our birth, but we could still chose our family, and only those who love you are your true family. —
Meg Xuemei X
We'd love to be involved with the creation of something very special, something quite large and something quite exciting. —
Richard Branson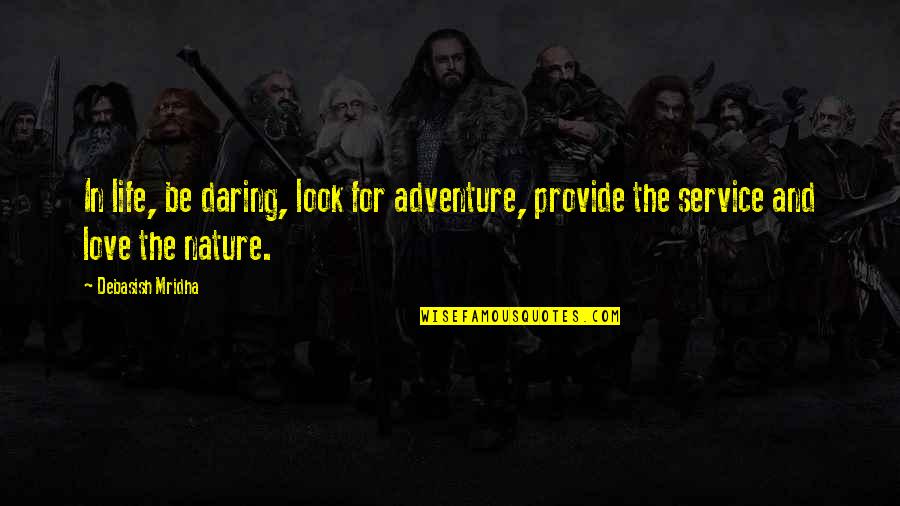 In life, be daring, look for adventure, provide the service and love the nature. —
Debasish Mridha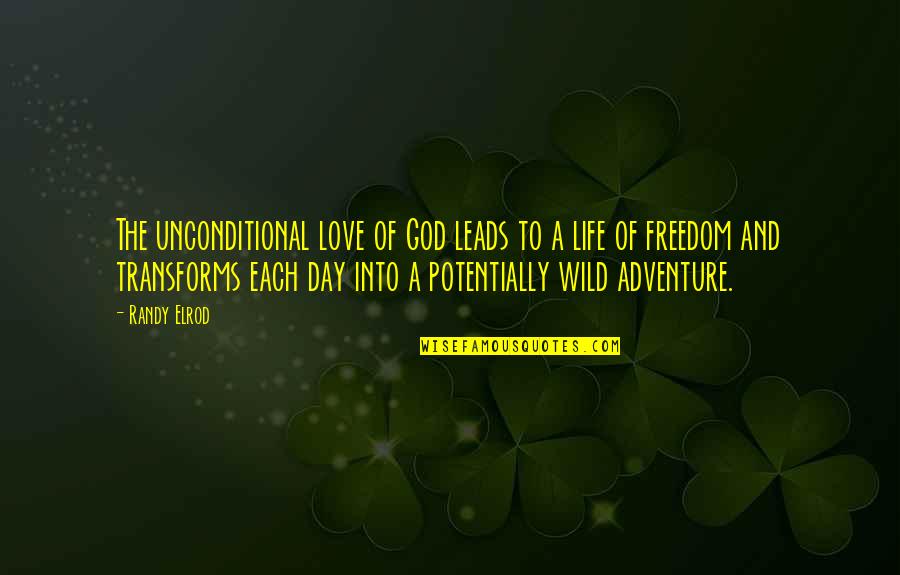 The unconditional love of God leads to a life of freedom and transforms each day into a potentially wild adventure. —
Randy Elrod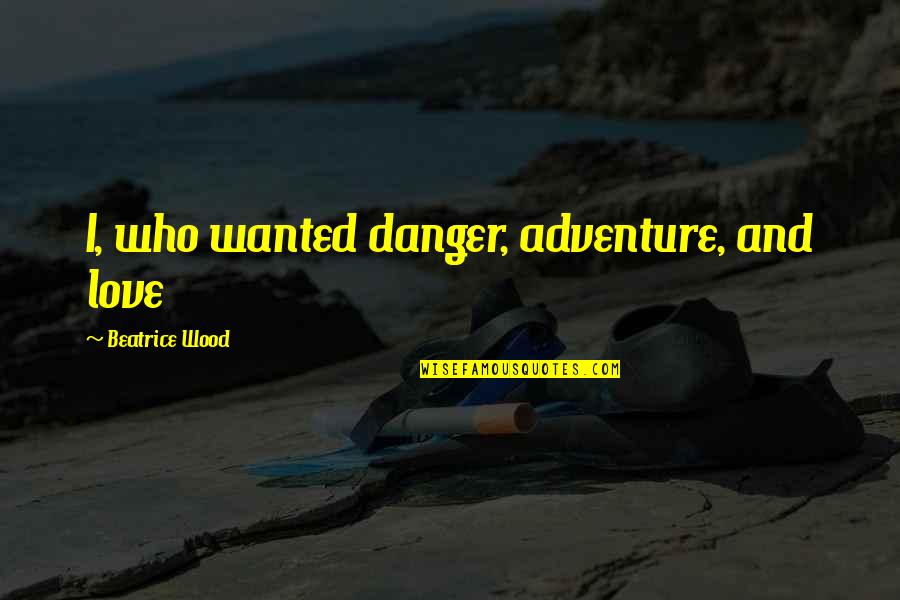 I, who wanted danger, adventure, and love —
Beatrice Wood