Lou Reed Quotes
Collection of top 100 famous quotes about Lou Reed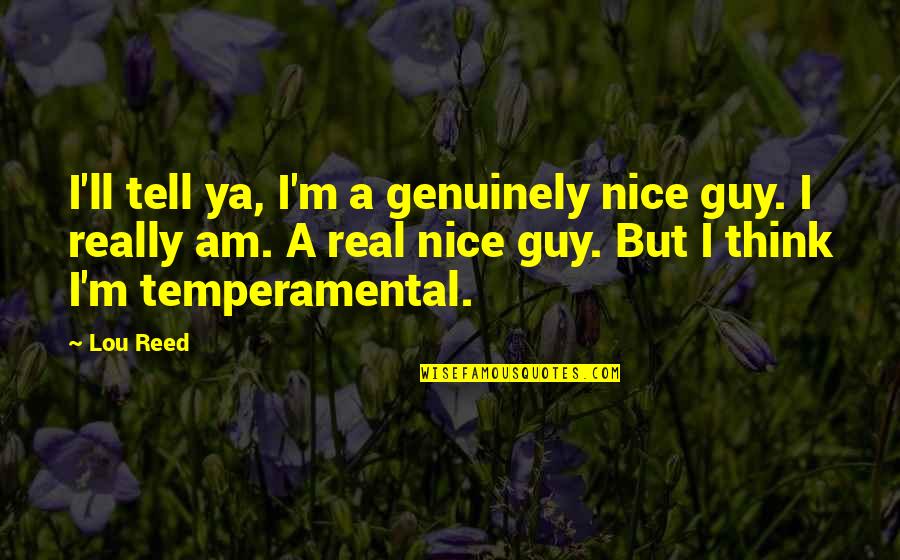 I'll tell ya, I'm a genuinely nice guy. I really am. A real nice guy. But I think I'm temperamental.
—
Lou Reed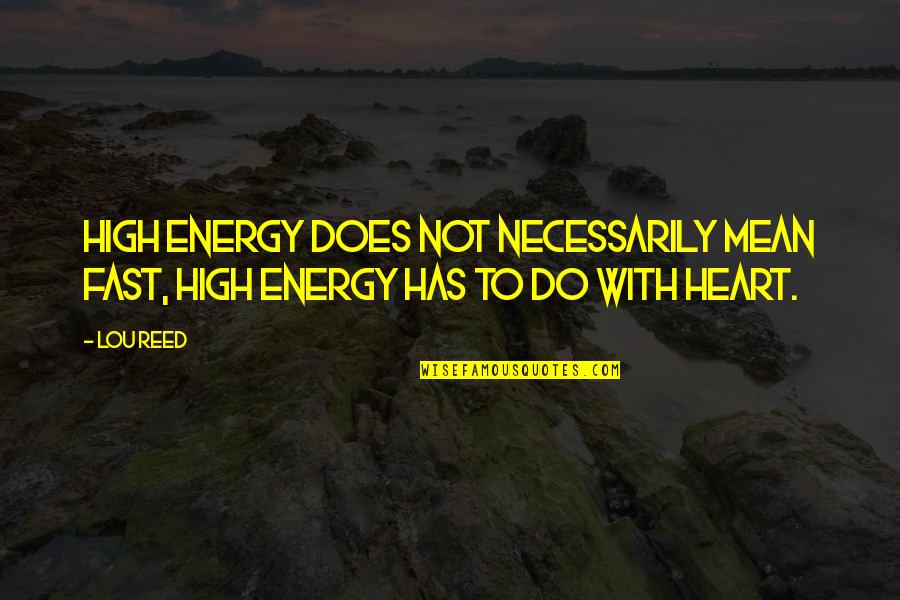 High energy does not necessarily mean fast, high energy has to do with heart.
—
Lou Reed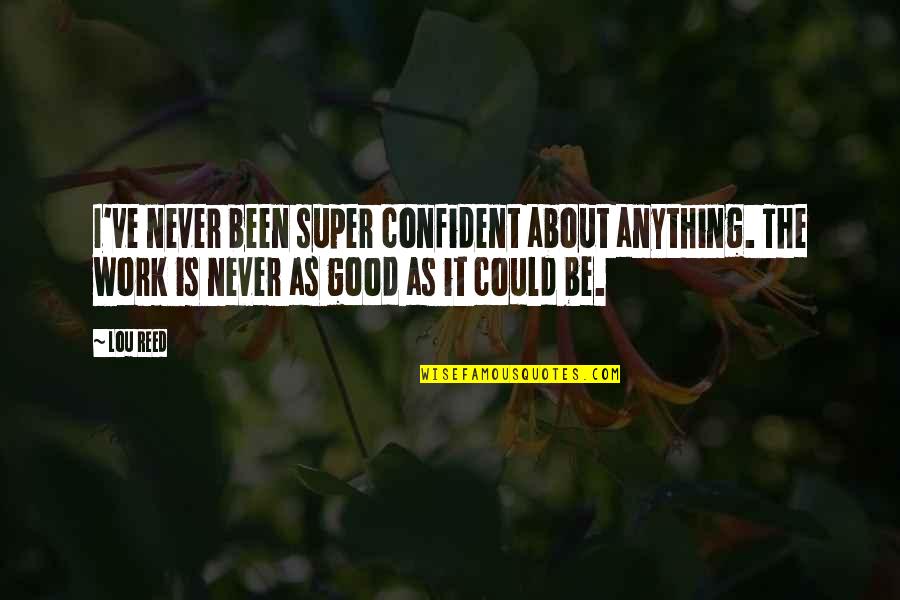 I've never been super confident about anything. The work is never as good as it could be.
—
Lou Reed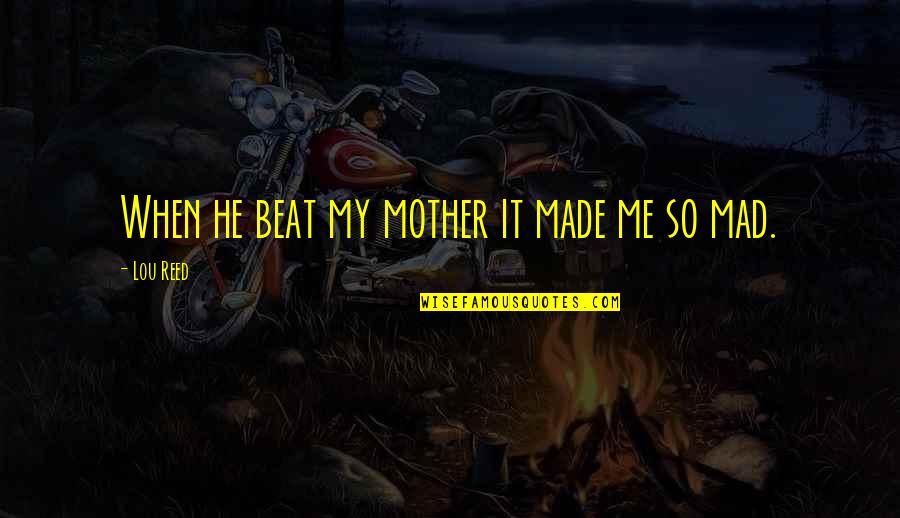 When he beat my mother it made me so mad.
—
Lou Reed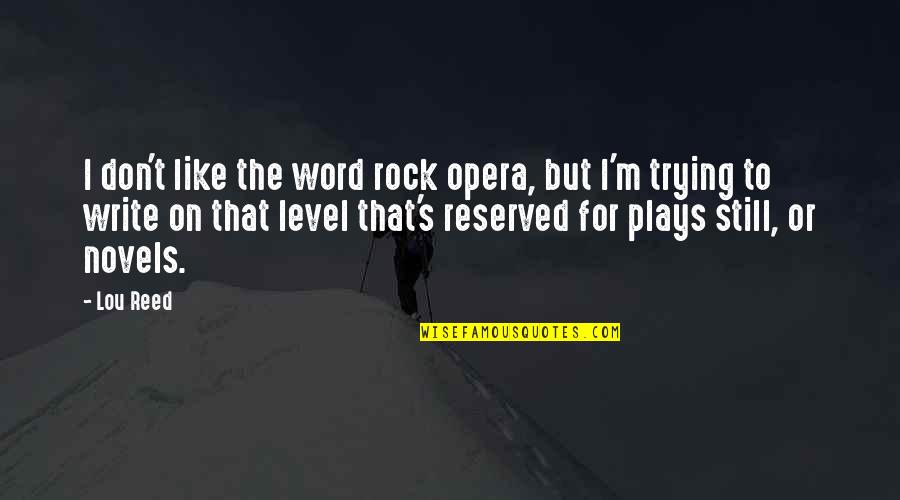 I don't like the word rock opera, but I'm trying to write on that level that's reserved for plays still, or novels.
—
Lou Reed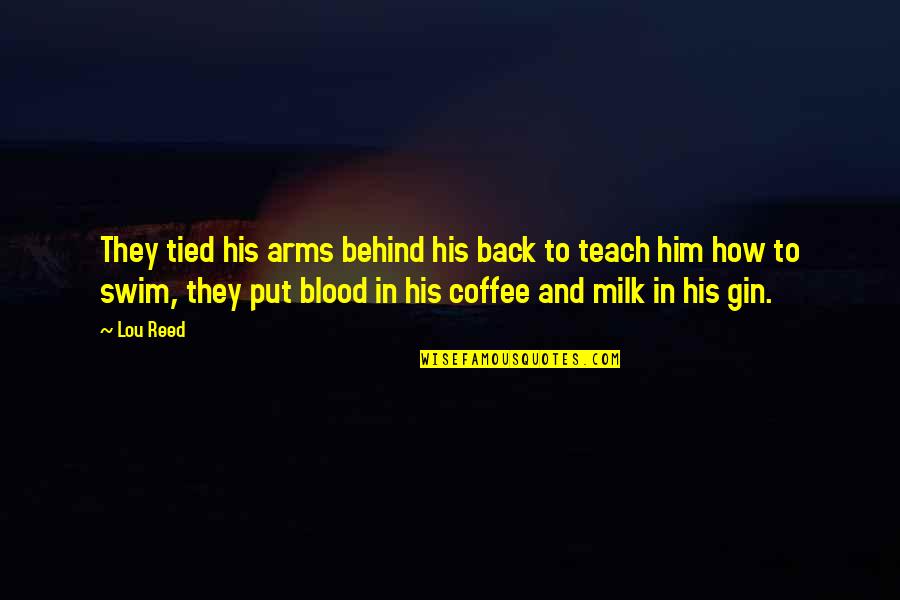 They tied his arms behind his back to teach him how to swim, they put blood in his coffee and milk in his gin.
—
Lou Reed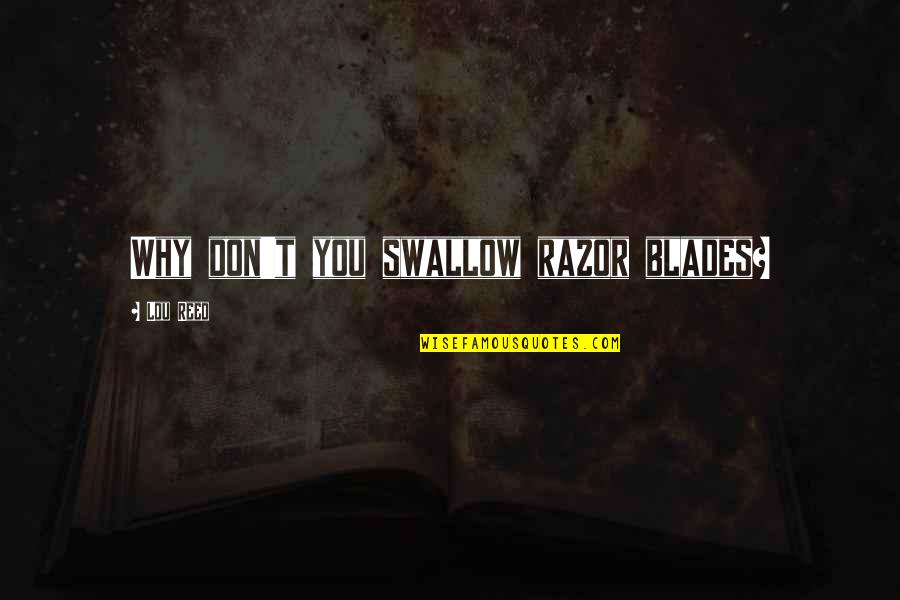 Why don't you swallow razor blades?
—
Lou Reed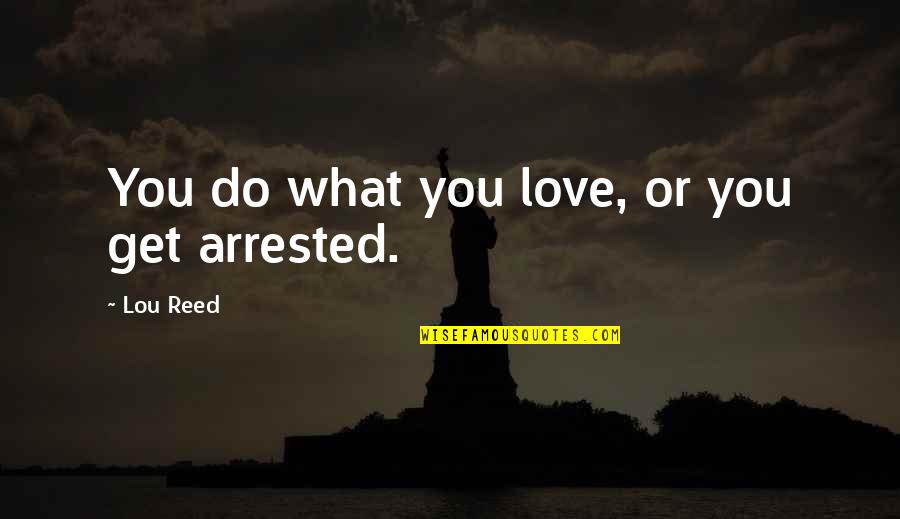 You do what you love, or you get arrested.
—
Lou Reed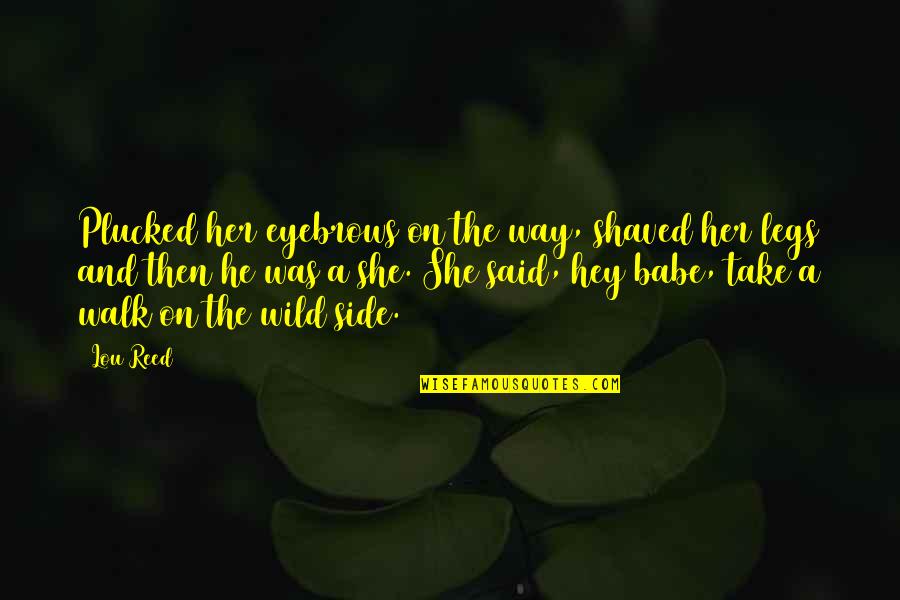 Plucked her eyebrows on the way, shaved her legs and then he was a she. She said, hey babe, take a walk on the wild side.
—
Lou Reed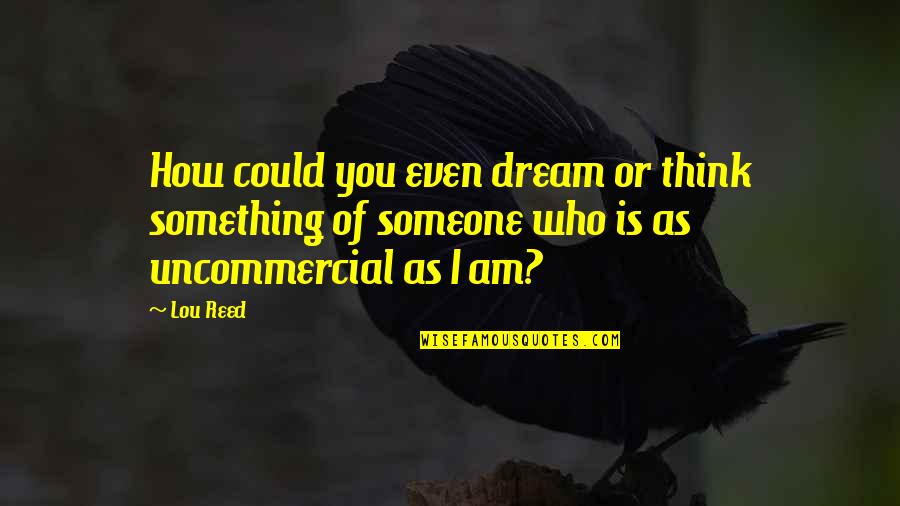 How could you even dream or think something of someone who is as uncommercial as I am?
—
Lou Reed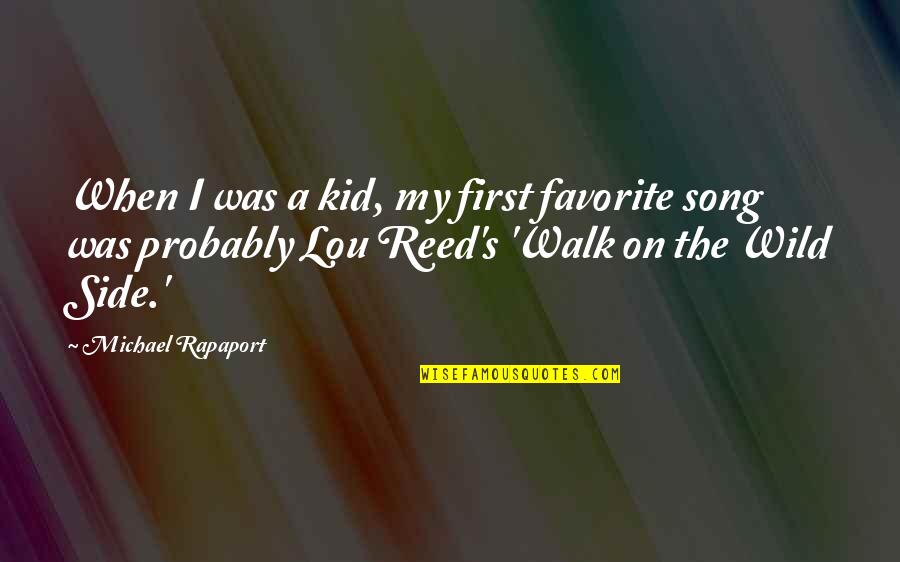 When I was a kid, my first favorite song was probably Lou Reed's 'Walk on the Wild Side.'
—
Michael Rapaport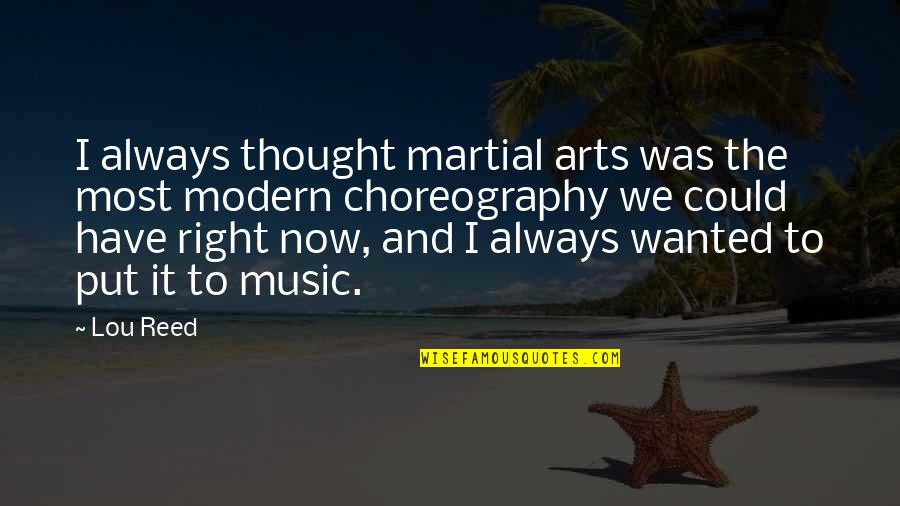 I always thought martial arts was the most modern choreography we could have right now, and I always wanted to put it to music.
—
Lou Reed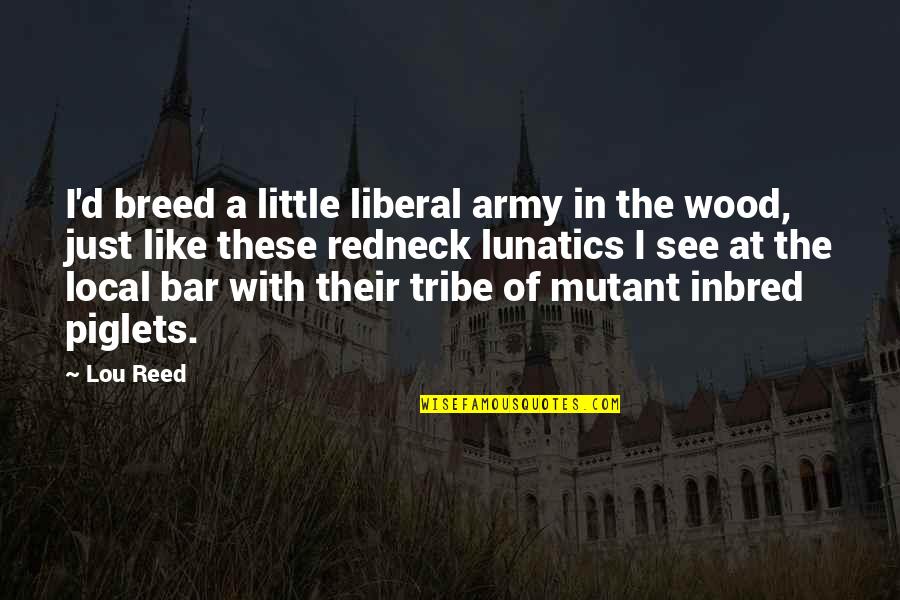 I'd breed a little liberal army in the wood, just like these redneck lunatics I see at the local bar with their tribe of mutant inbred piglets. —
Lou Reed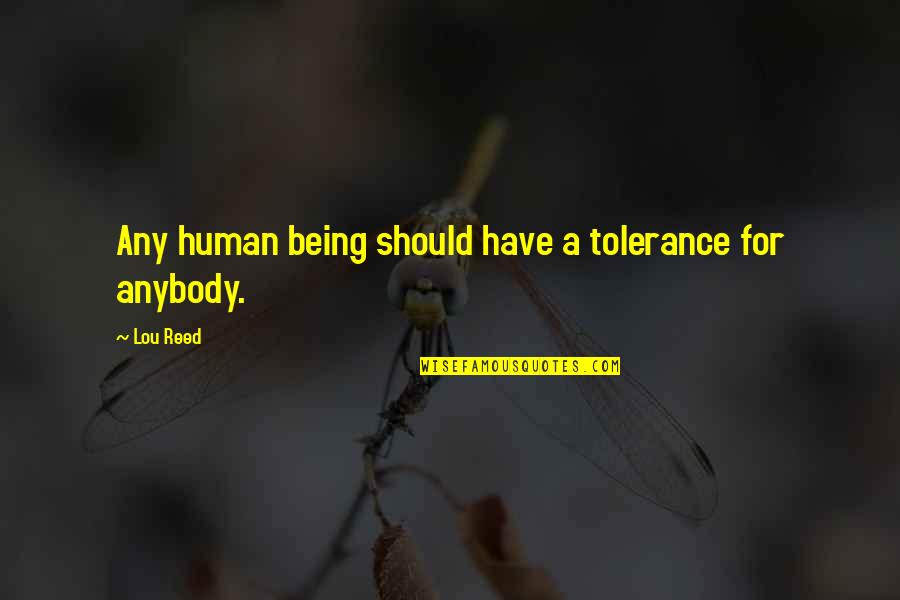 Any human being should have a tolerance for anybody. —
Lou Reed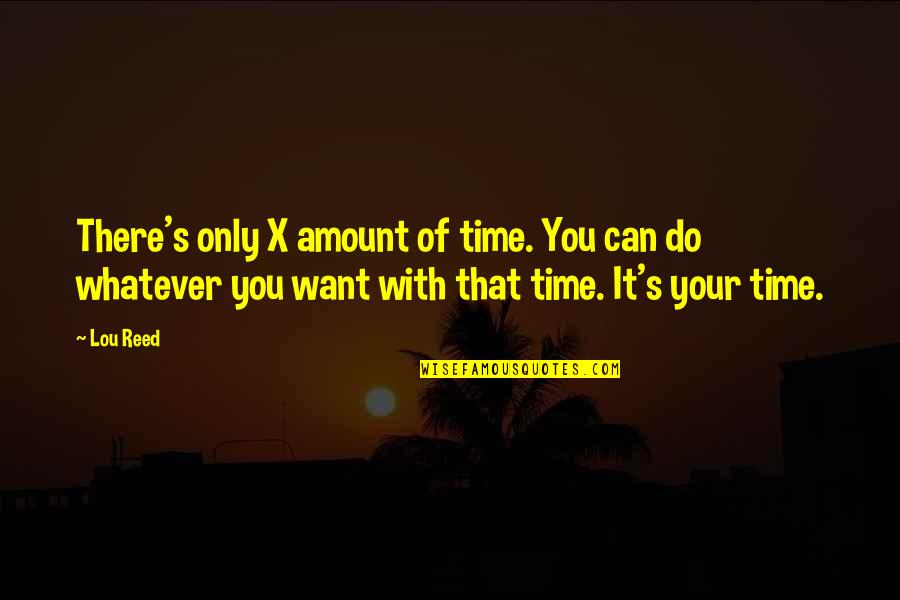 There's only X amount of time. You can do whatever you want with that time. It's your time. —
Lou Reed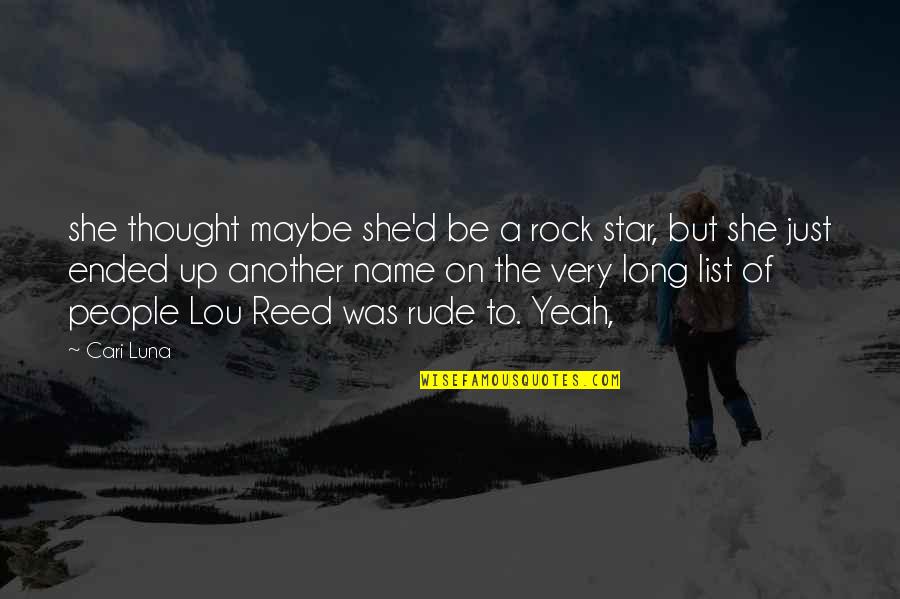 she thought maybe she'd be a rock star, but she just ended up another name on the very long list of people Lou Reed was rude to. Yeah, —
Cari Luna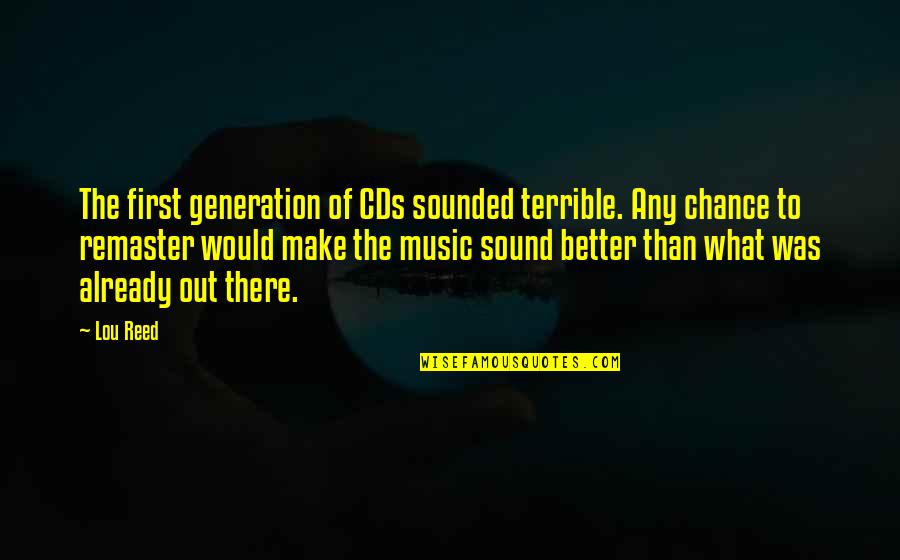 The first generation of CDs sounded terrible. Any chance to remaster would make the music sound better than what was already out there. —
Lou Reed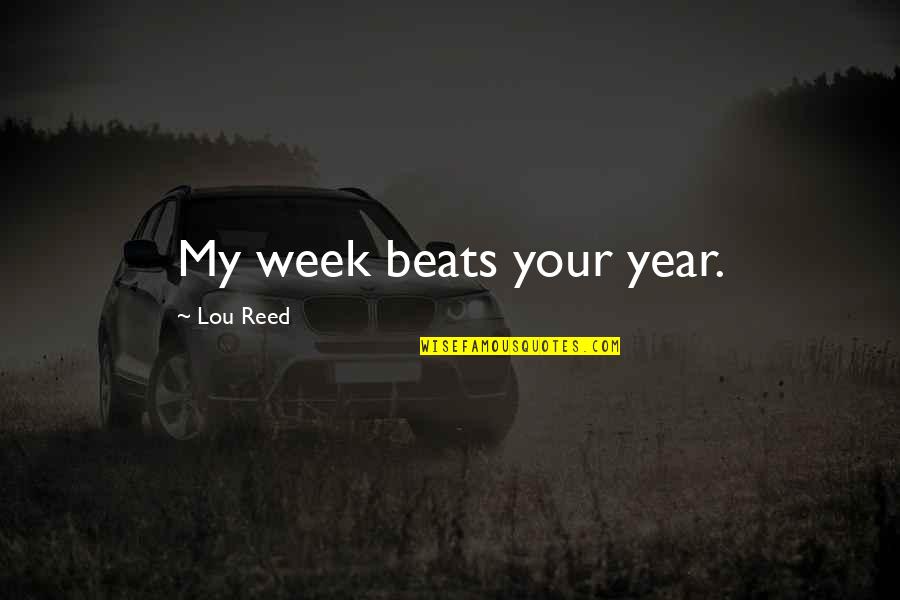 My week beats your year. —
Lou Reed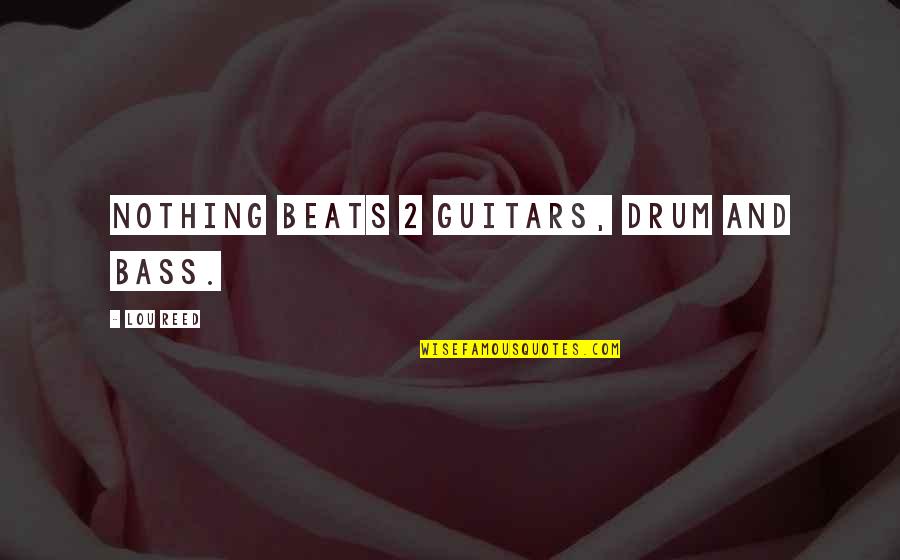 Nothing beats 2 guitars, drum and bass. —
Lou Reed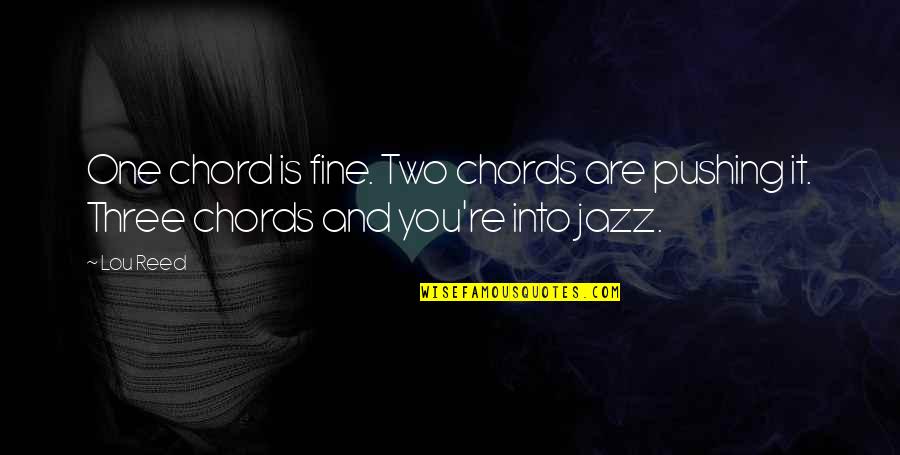 One chord is fine. Two chords are pushing it. Three chords and you're into jazz. —
Lou Reed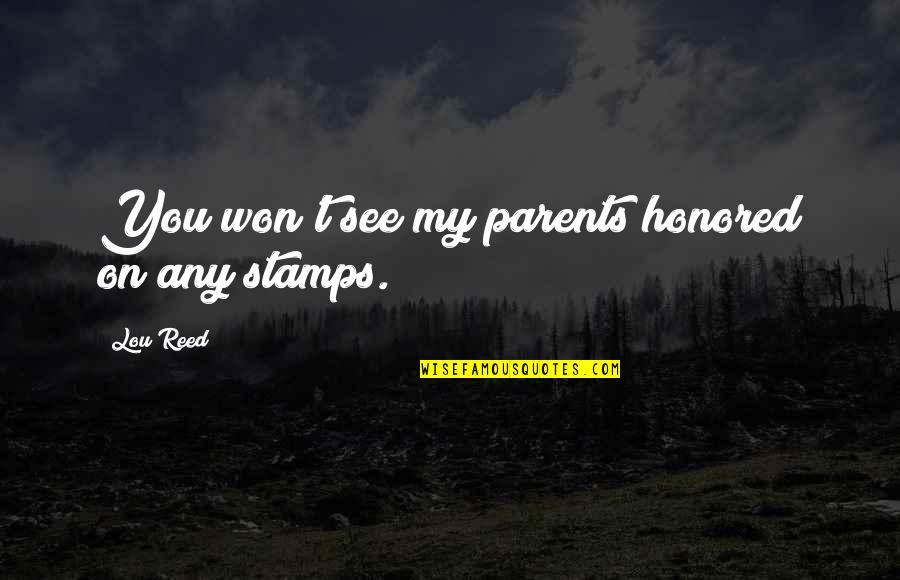 You won't see my parents honored on any stamps. —
Lou Reed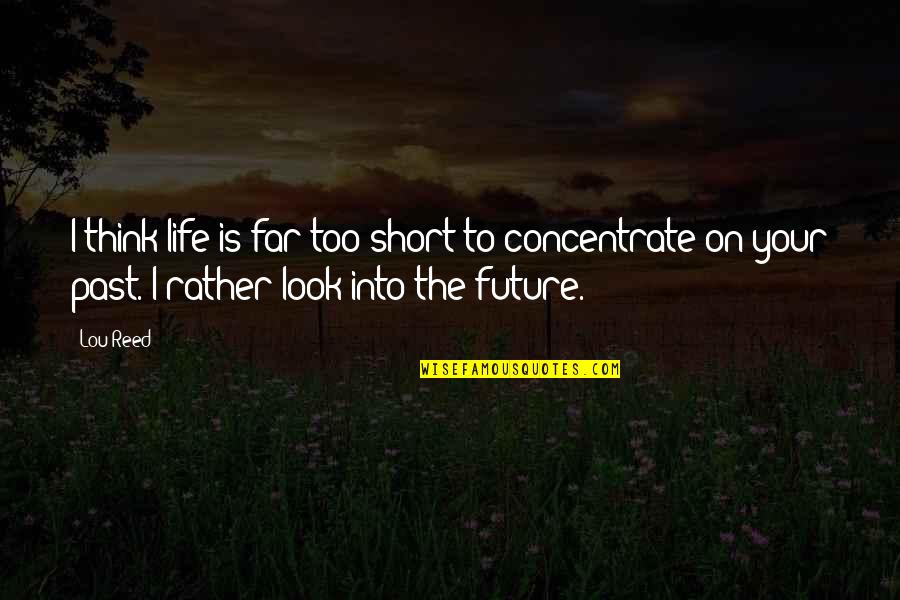 I think life is far too short to concentrate on your past. I rather look into the future. —
Lou Reed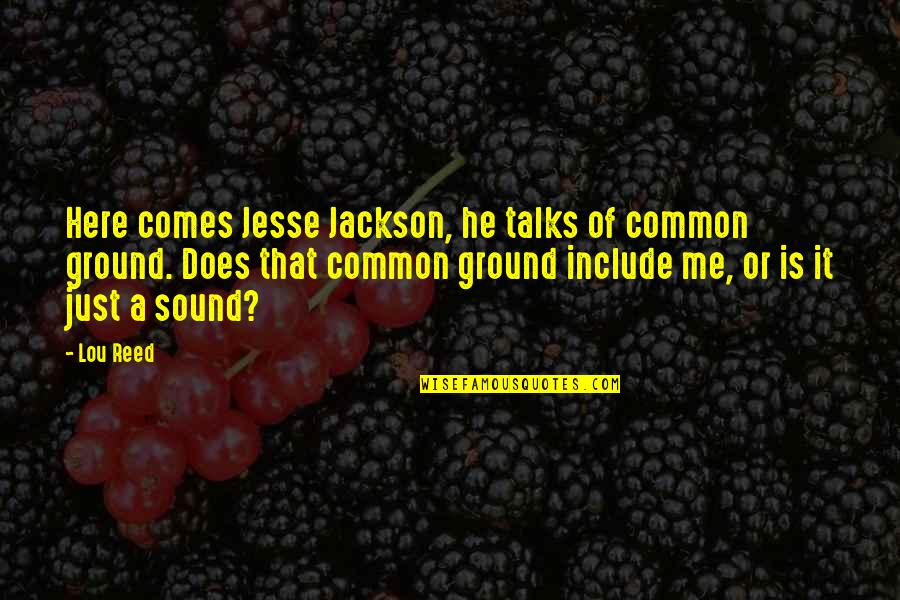 Here comes Jesse Jackson, he talks of common ground. Does that common ground include me, or is it just a sound? —
Lou Reed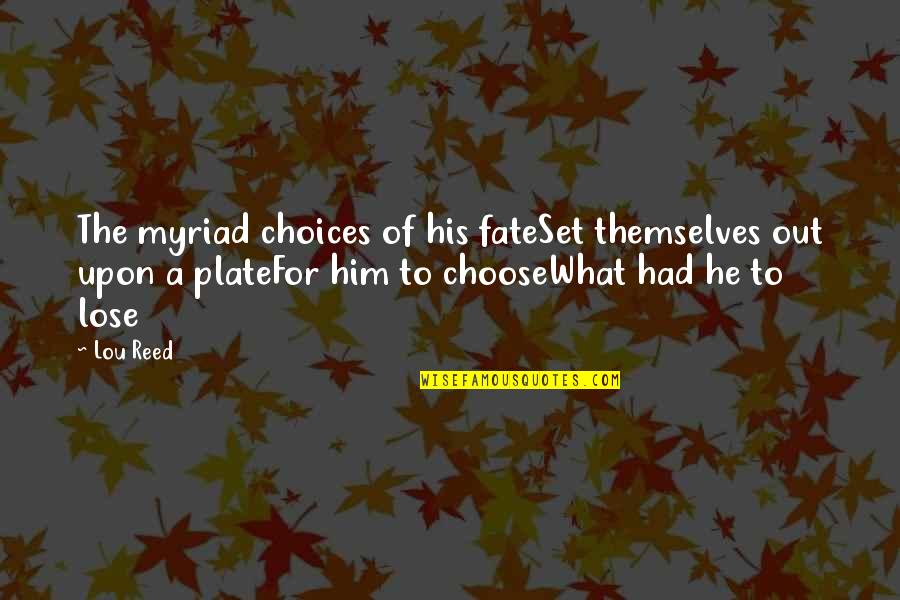 The myriad choices of his fate
Set themselves out upon a plate
For him to choose
What had he to lose —
Lou Reed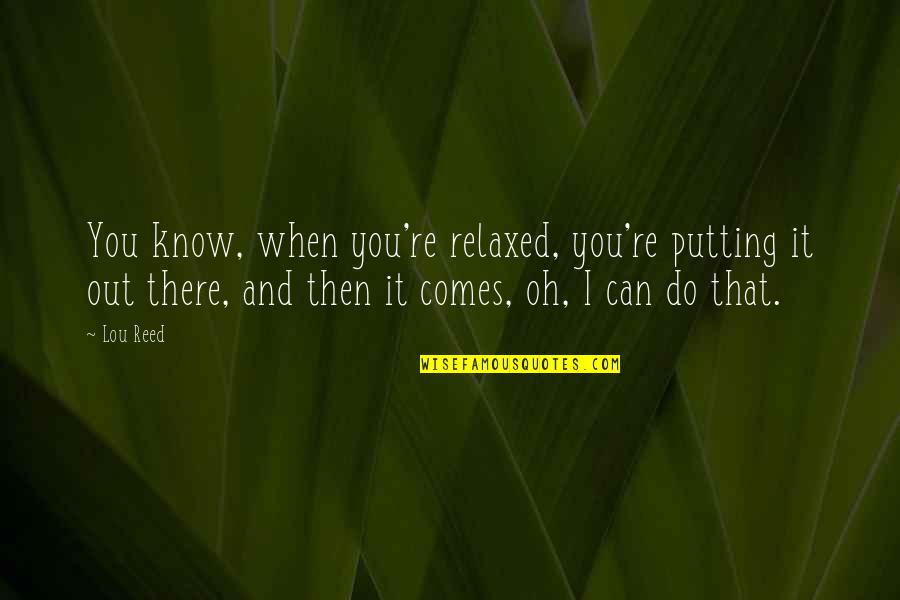 You know, when you're relaxed, you're putting it out there, and then it comes, oh, I can do that. —
Lou Reed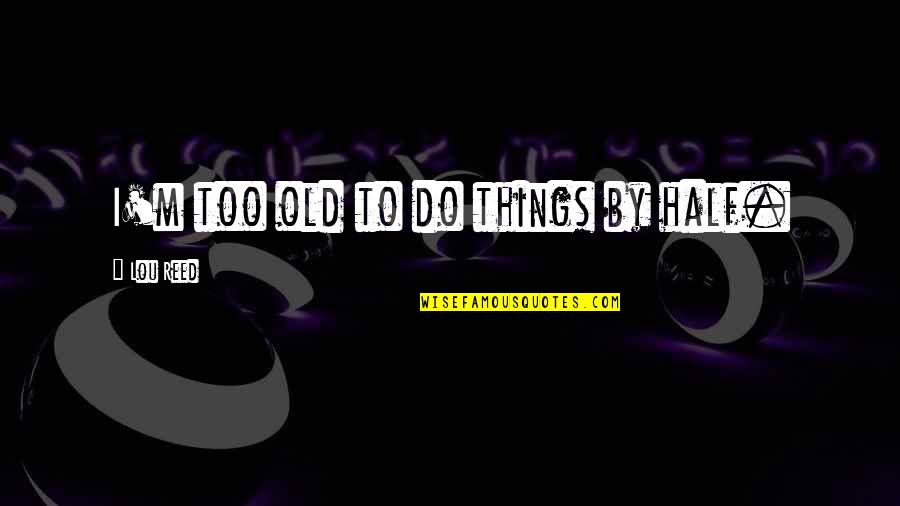 I'm too old to do things by half. —
Lou Reed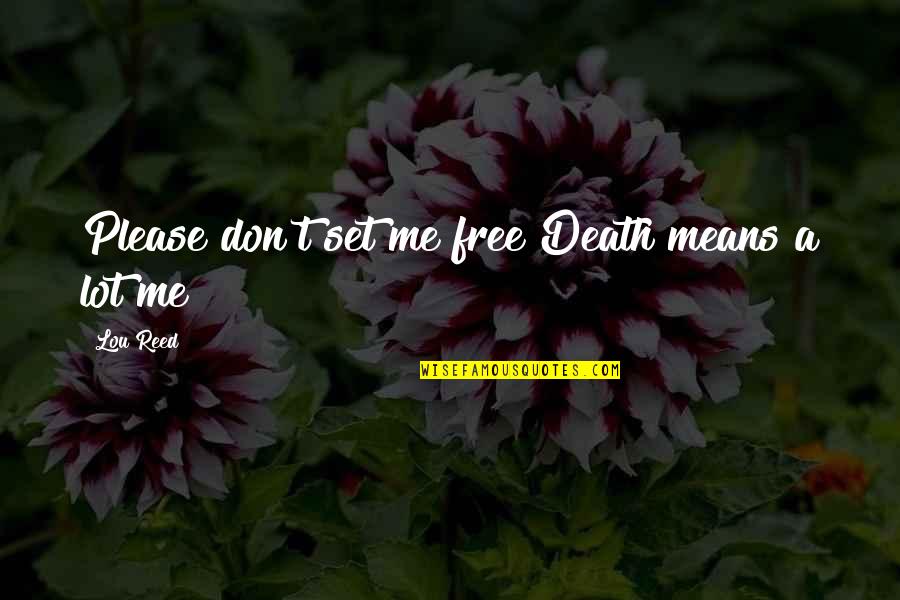 Please don't set me free Death means a lot me —
Lou Reed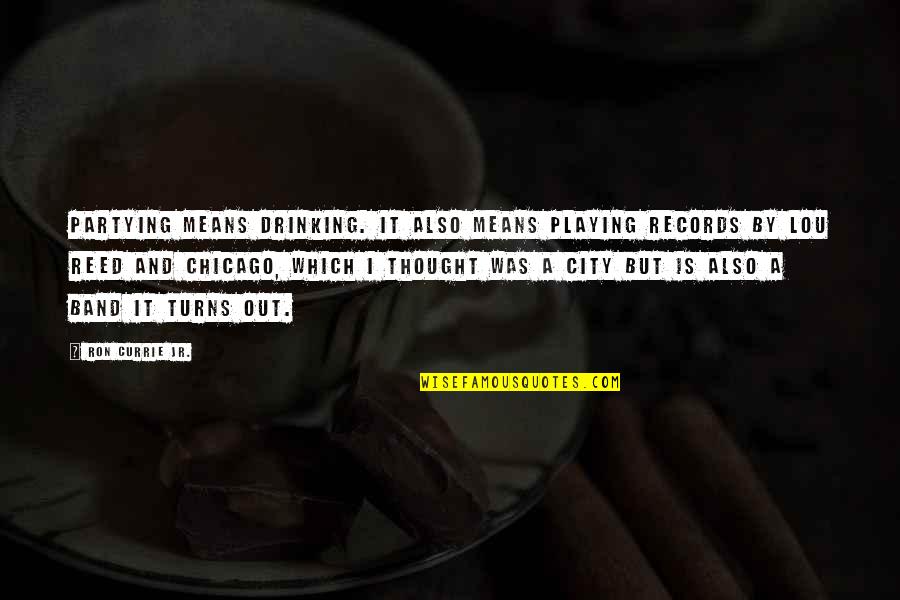 Partying means drinking. It also means playing records by Lou Reed and Chicago, which I thought was a city but is also a band it turns out. —
Ron Currie Jr.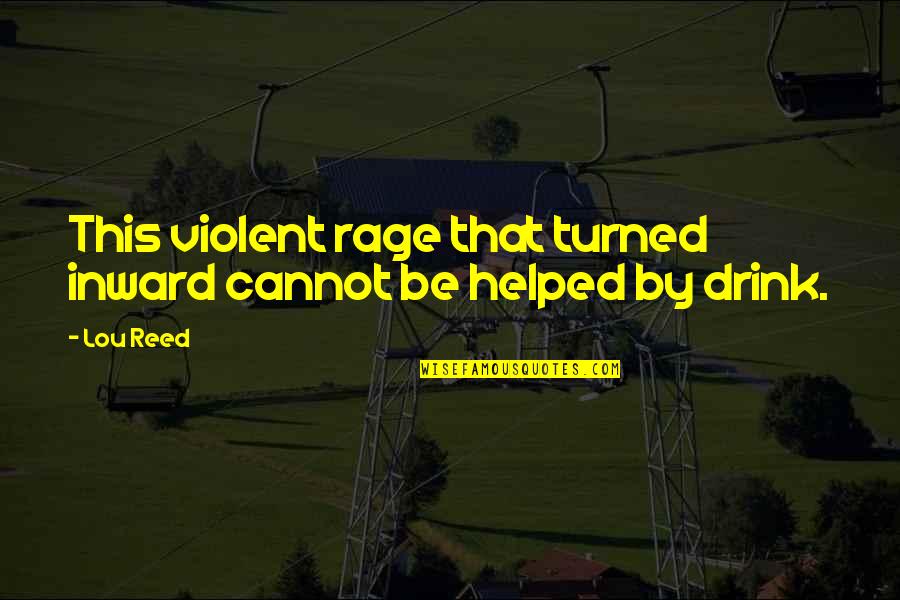 This violent rage that turned inward cannot be helped by drink. —
Lou Reed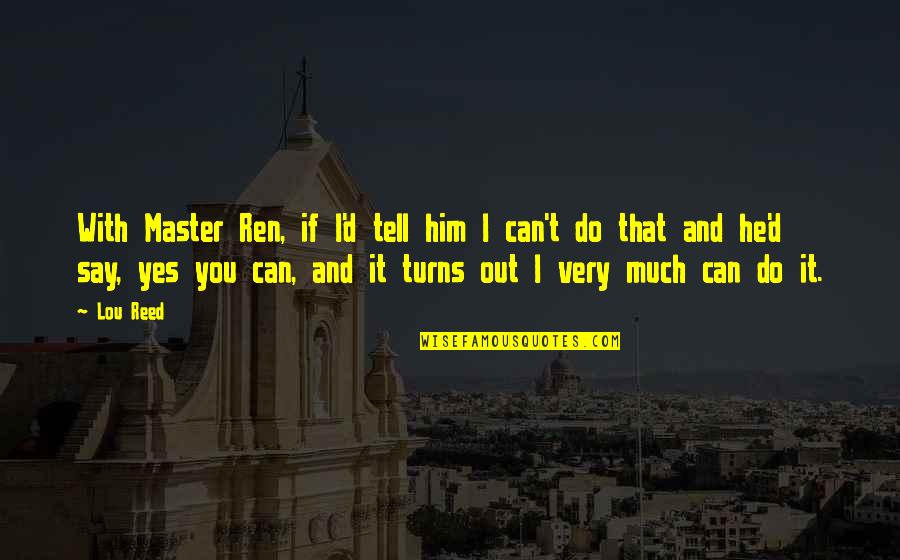 With Master Ren, if I'd tell him I can't do that and he'd say, yes you can, and it turns out I very much can do it. —
Lou Reed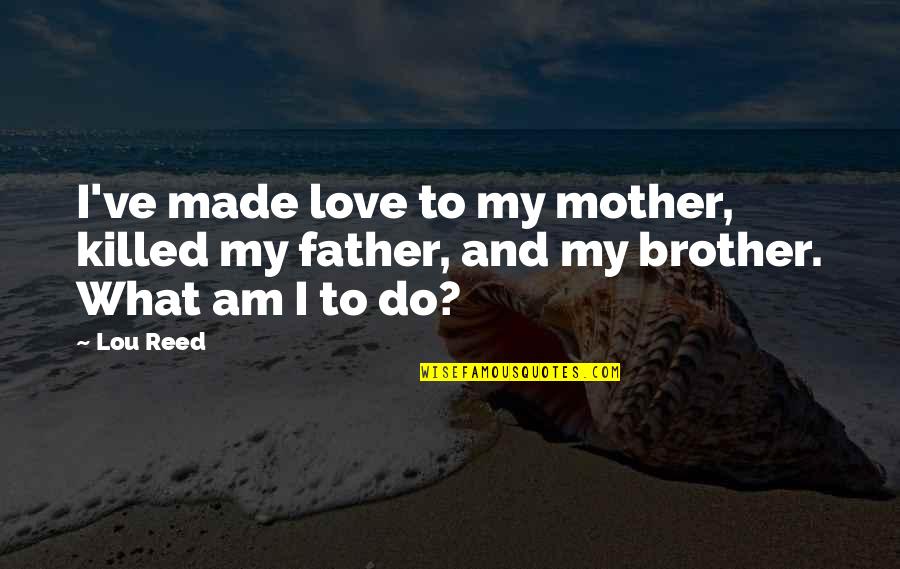 I've made love to my mother, killed my father, and my brother. What am I to do? —
Lou Reed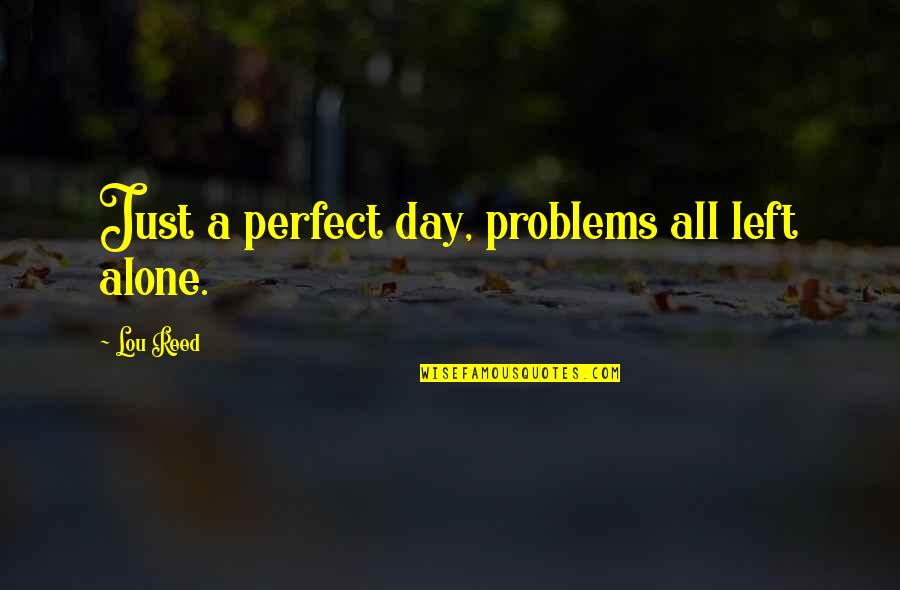 Just a perfect day, problems all left alone. —
Lou Reed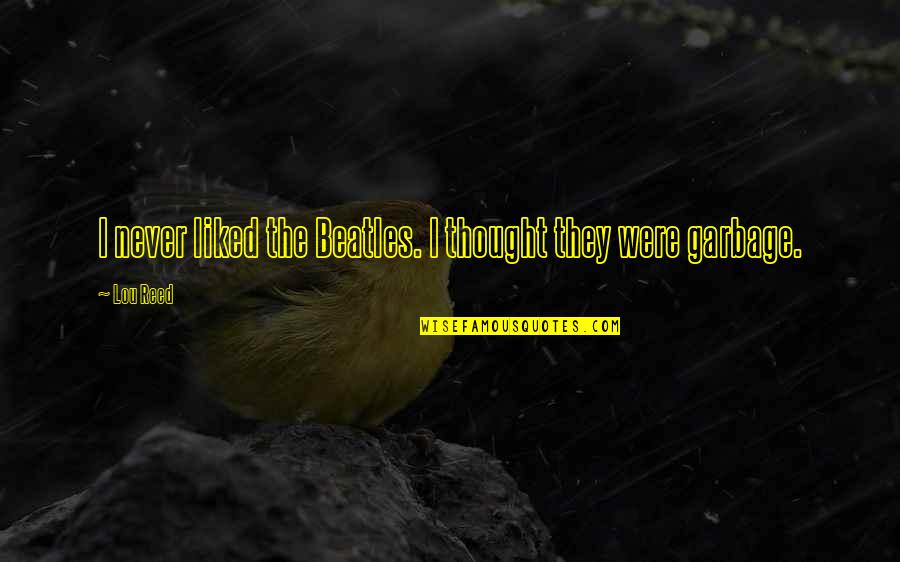 I never liked the Beatles. I thought they were garbage. —
Lou Reed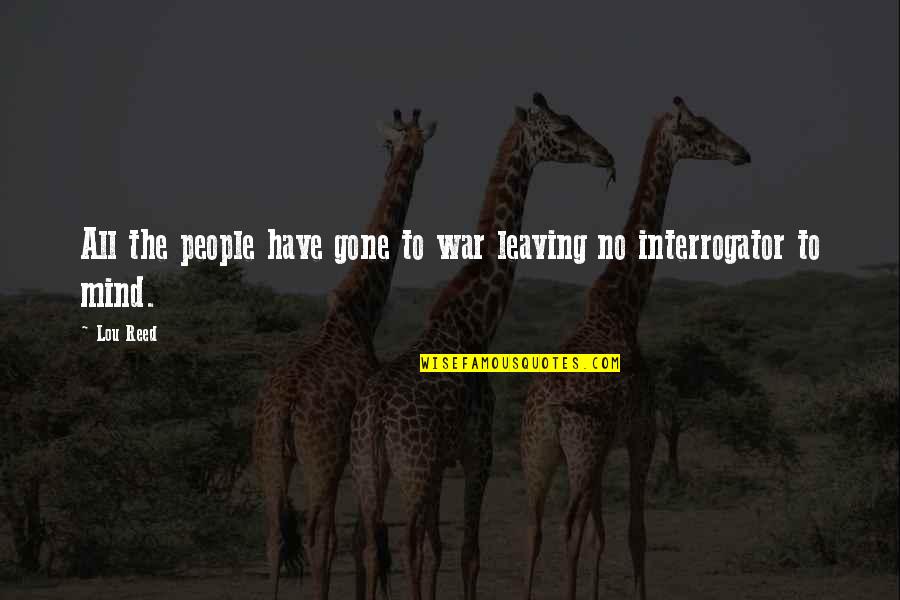 All the people have gone to war leaving no interrogator to mind. —
Lou Reed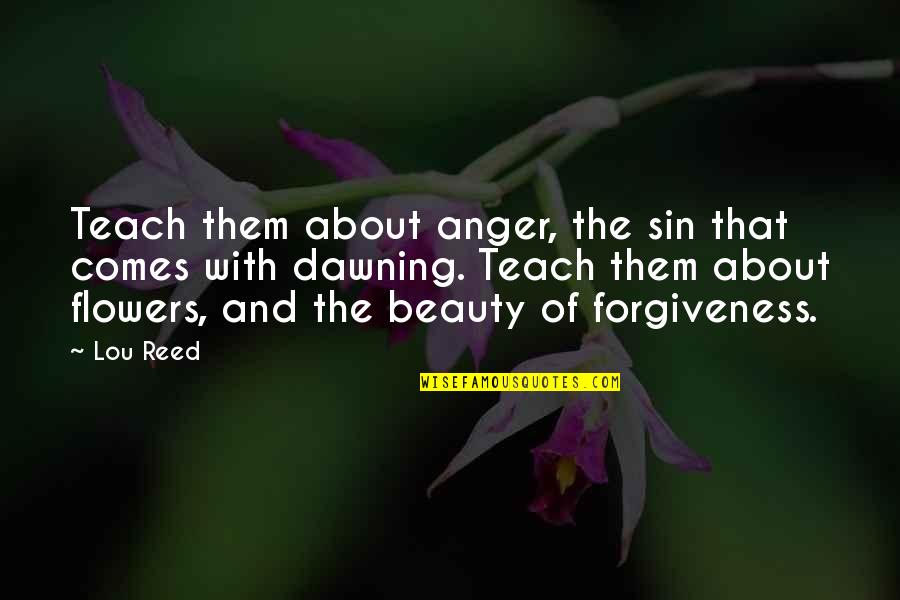 Teach them about anger, the sin that comes with dawning. Teach them about flowers, and the beauty of forgiveness. —
Lou Reed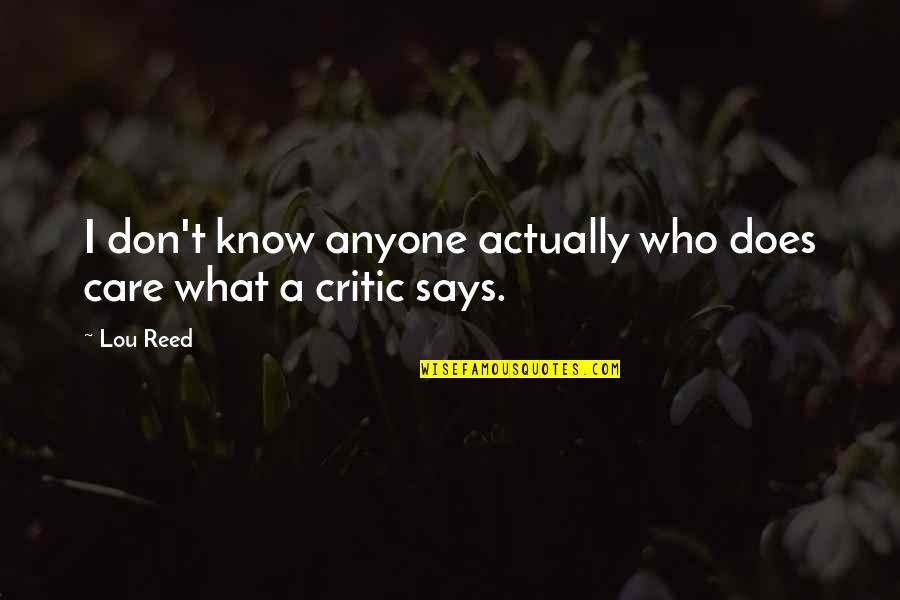 I don't know anyone actually who does care what a critic says. —
Lou Reed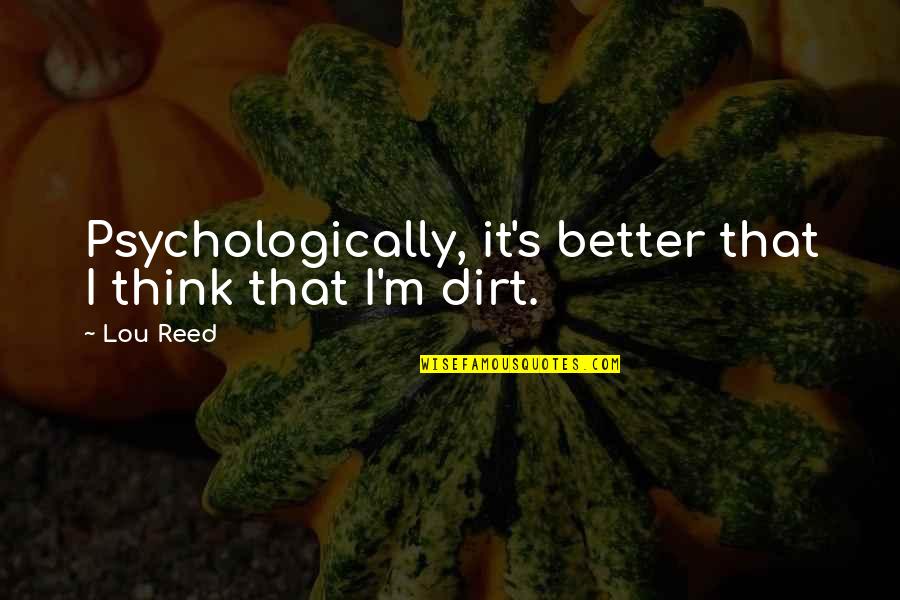 Psychologically, it's better that I think that I'm dirt. —
Lou Reed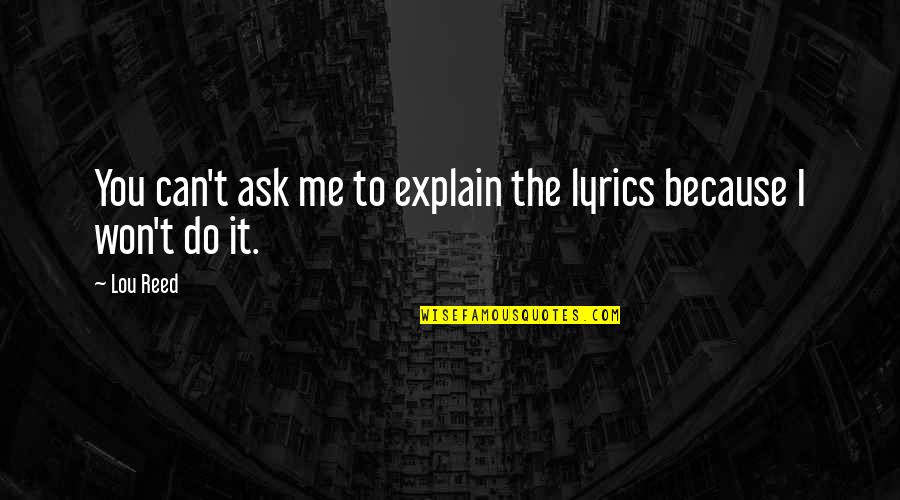 You can't ask me to explain the lyrics because I won't do it. —
Lou Reed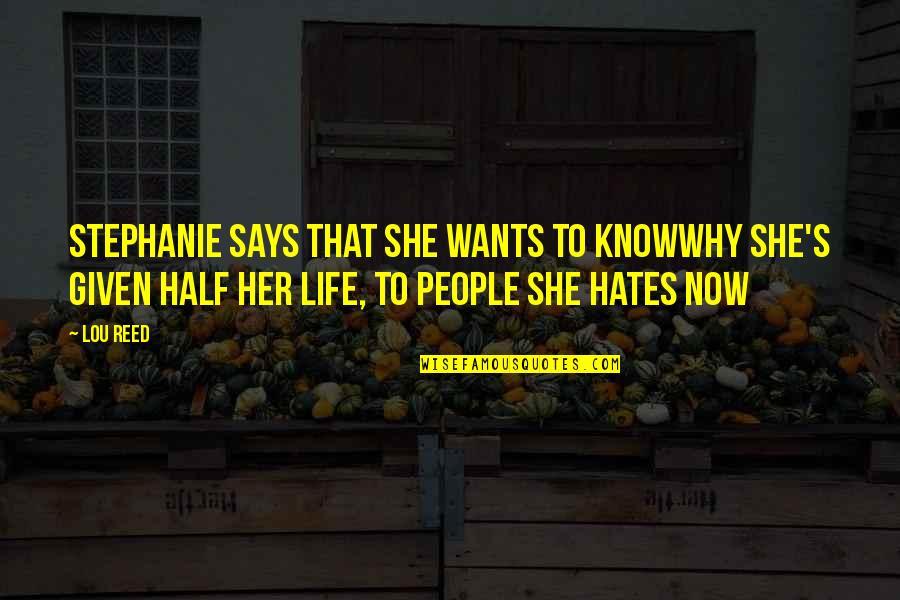 Stephanie says that she wants to know
Why she's given half her life,
to people she hates now —
Lou Reed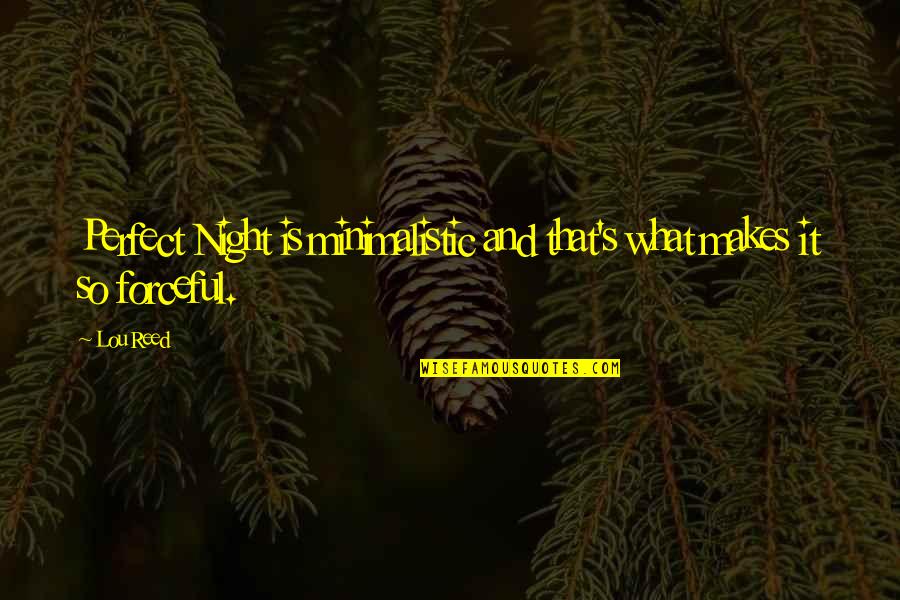 Perfect Night is minimalistic and that's what makes it so forceful. —
Lou Reed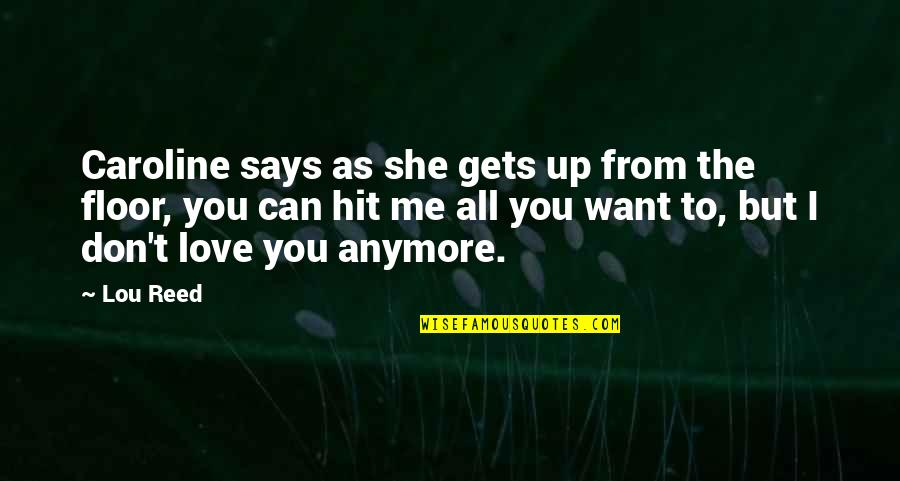 Caroline says as she gets up from the floor, you can hit me all you want to, but I don't love you anymore. —
Lou Reed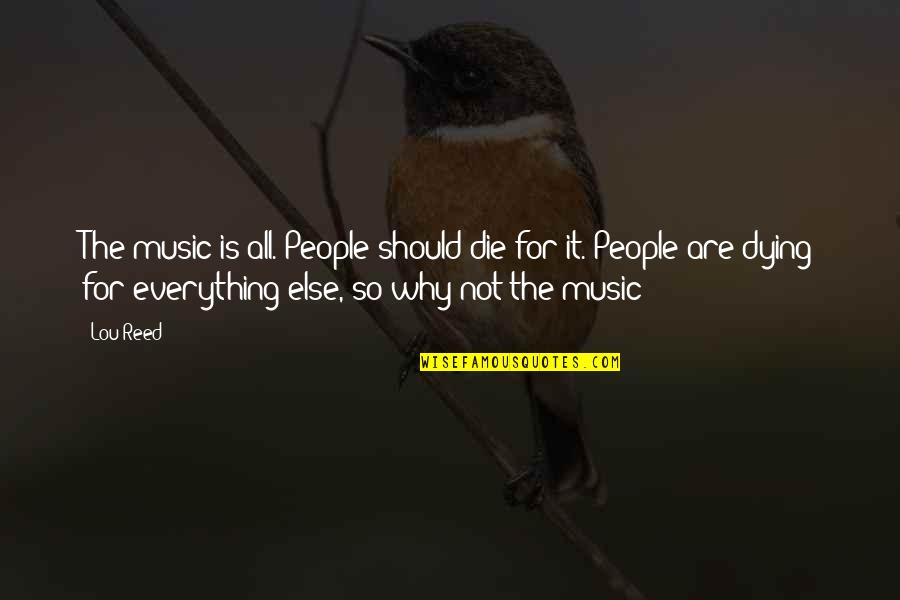 The music is all. People should die for it. People are dying for everything else, so why not the music? —
Lou Reed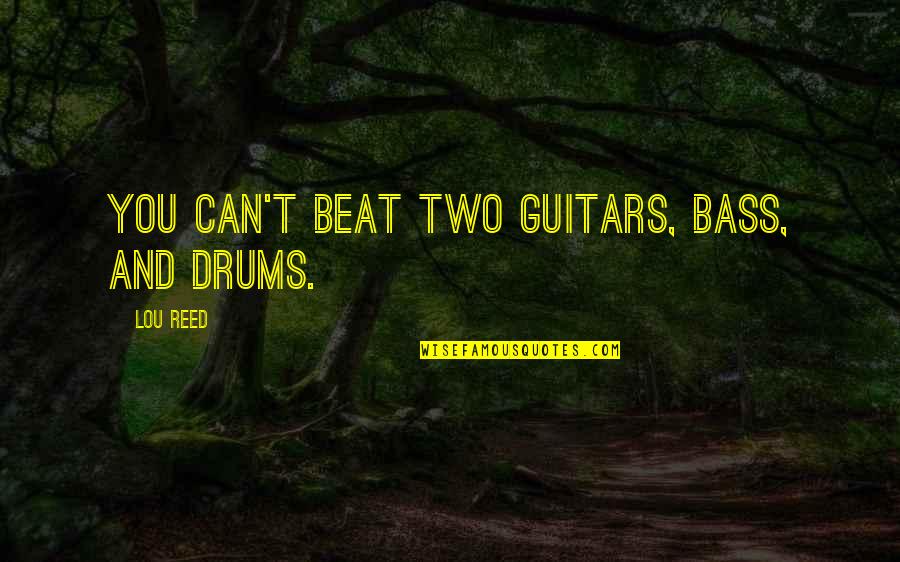 You can't beat two guitars, bass, and drums. —
Lou Reed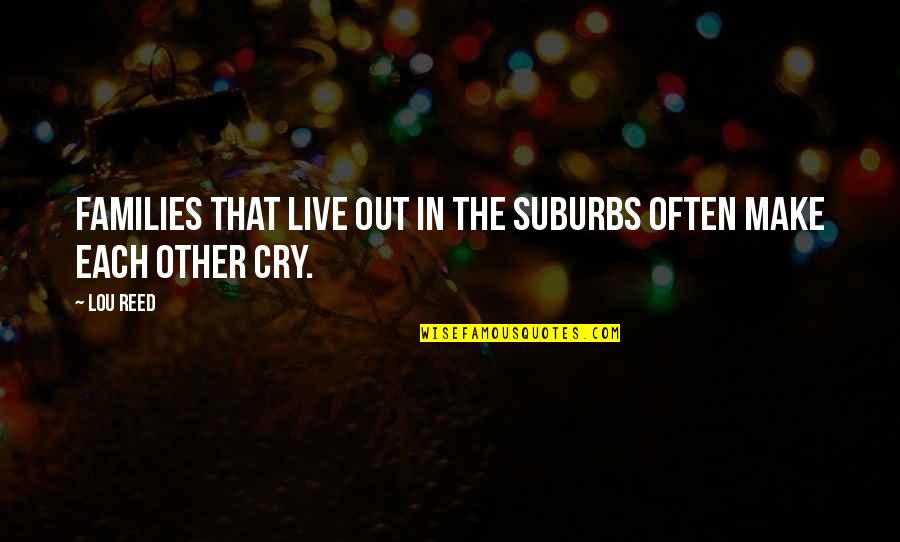 Families that live out in the suburbs often make each other cry. —
Lou Reed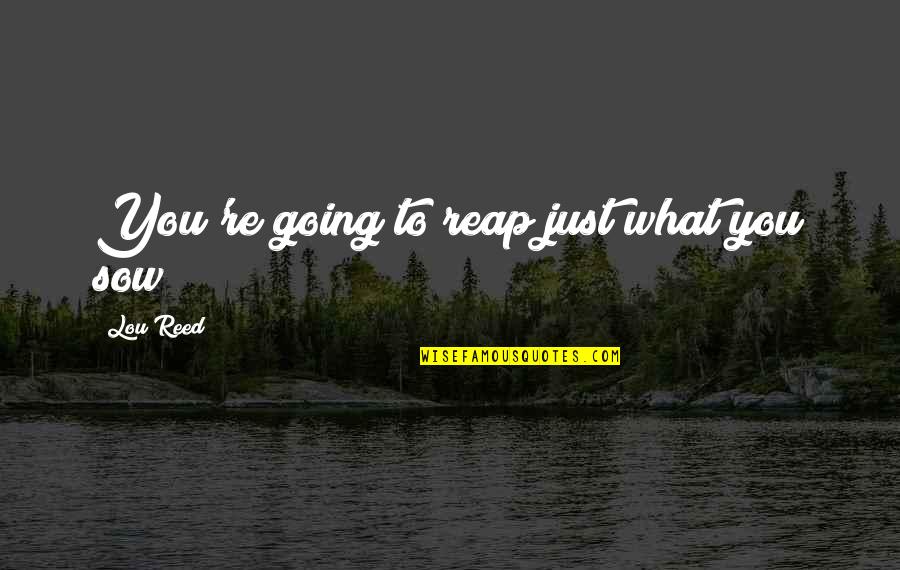 You're going to reap just what you sow —
Lou Reed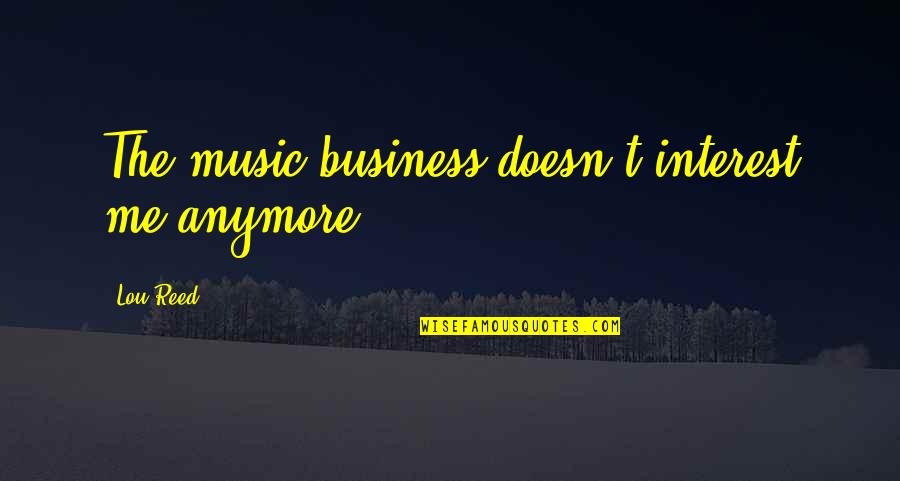 The music business doesn't interest me anymore. —
Lou Reed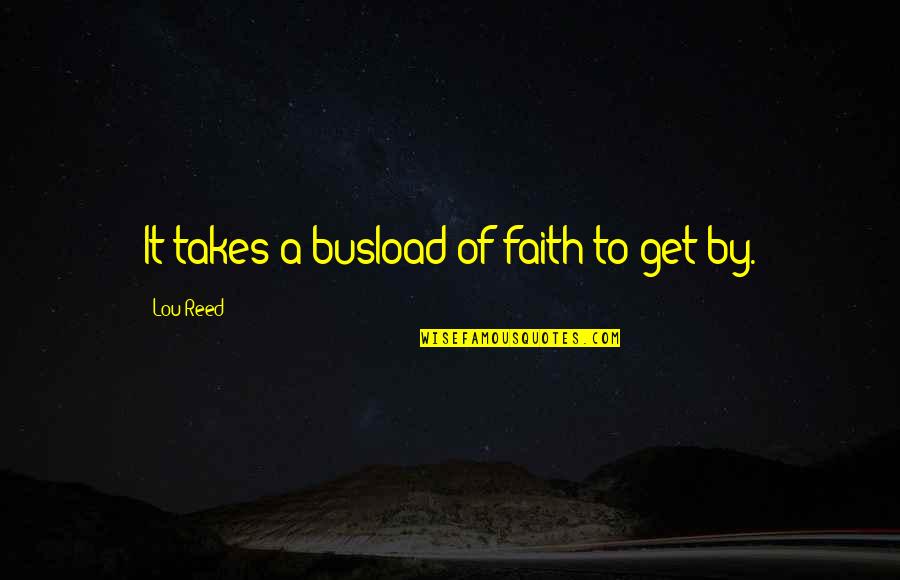 It takes a busload of faith to get by. —
Lou Reed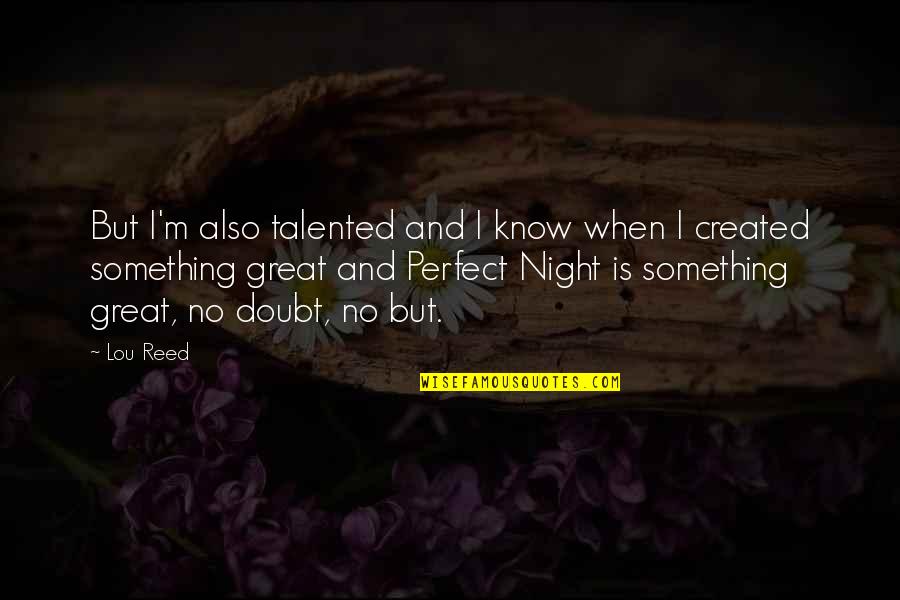 But I'm also talented and I know when I created something great and Perfect Night is something great, no doubt, no but. —
Lou Reed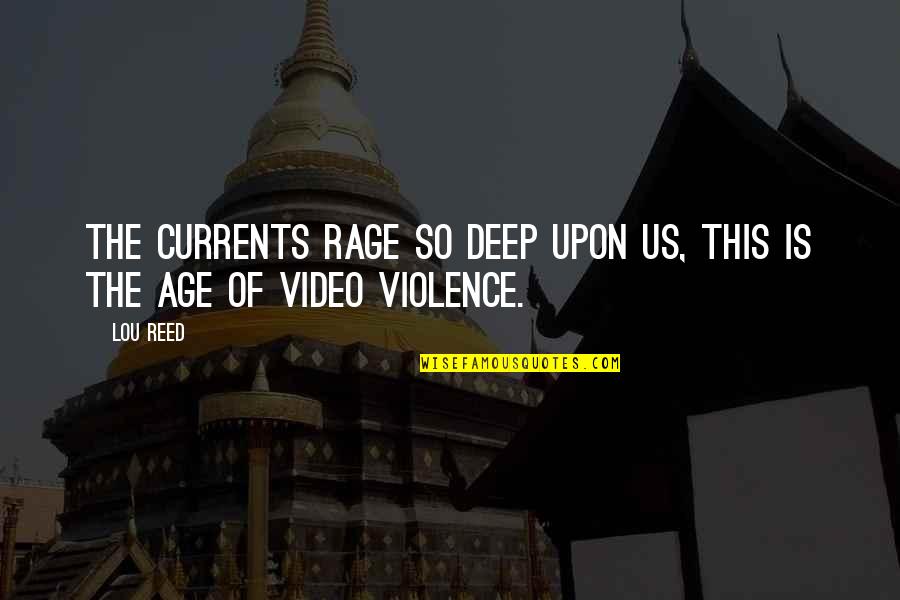 The currents rage so deep upon us, this is the age of video violence. —
Lou Reed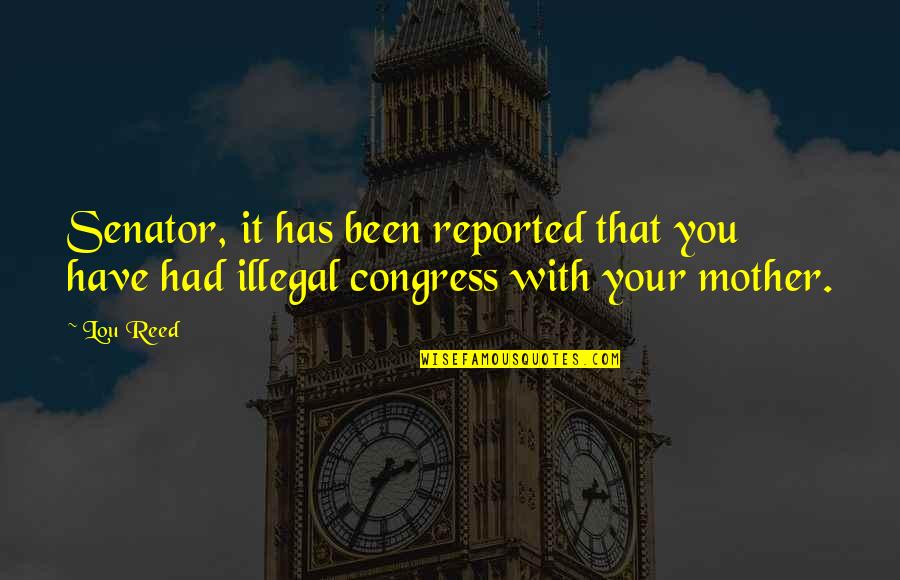 Senator, it has been reported that you have had illegal congress with your mother. —
Lou Reed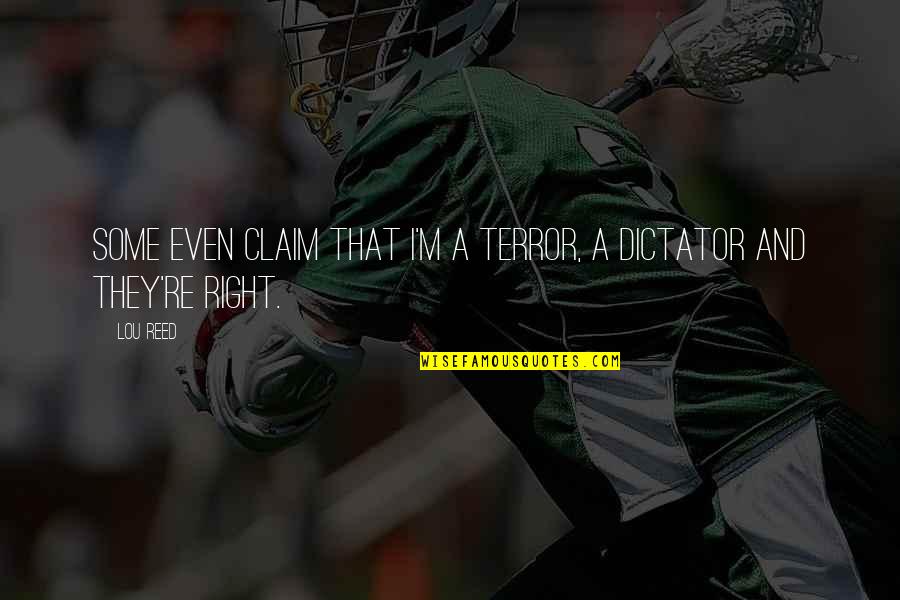 Some even claim that I'm a terror, a dictator and they're right. —
Lou Reed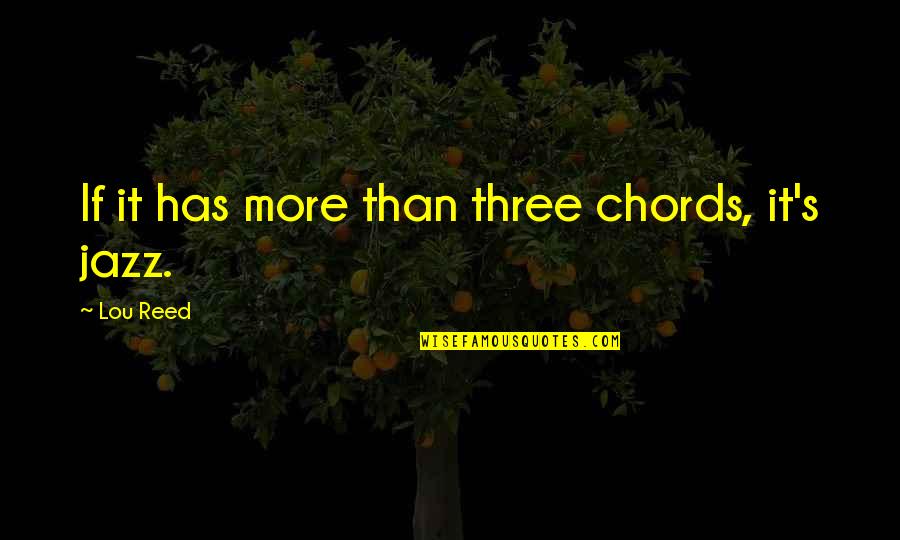 If it has more than three chords, it's jazz. —
Lou Reed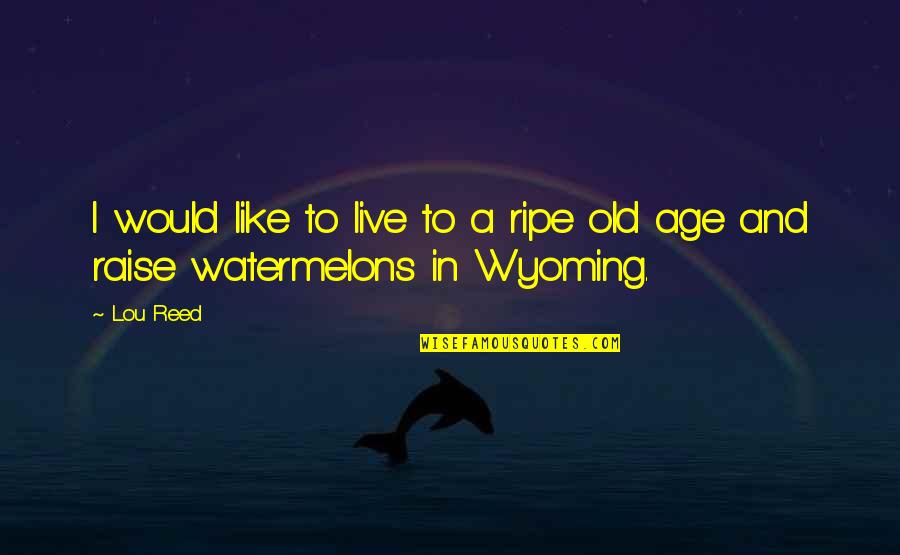 I would like to live to a ripe old age and raise watermelons in Wyoming. —
Lou Reed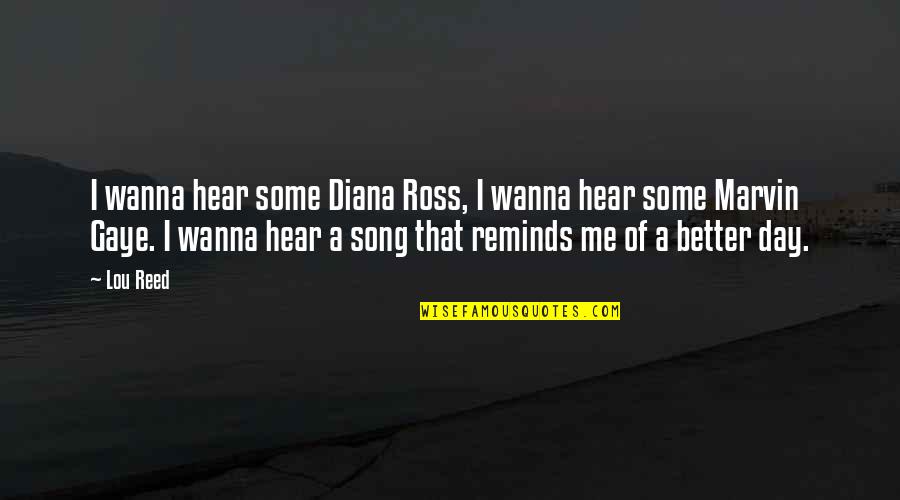 I wanna hear some Diana Ross, I wanna hear some Marvin Gaye. I wanna hear a song that reminds me of a better day. —
Lou Reed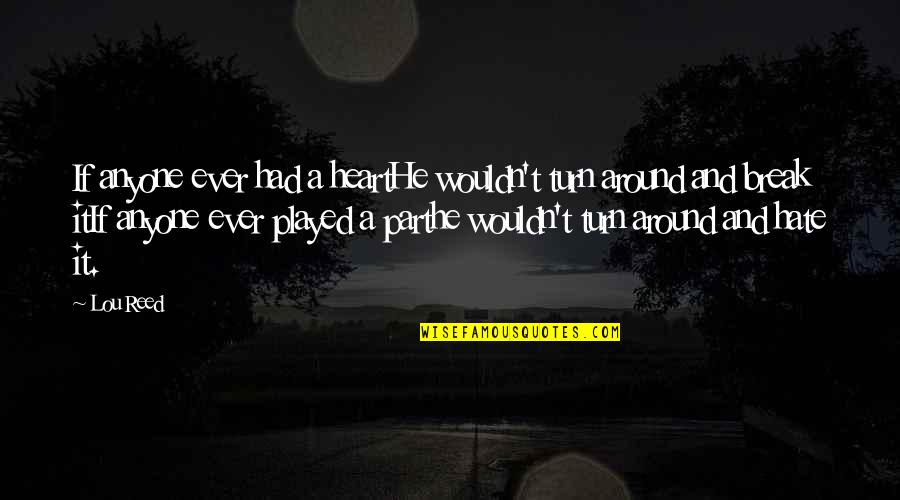 If anyone ever had a heart
He wouldn't turn around and break it
If anyone ever played a part
he wouldn't turn around and hate it. —
Lou Reed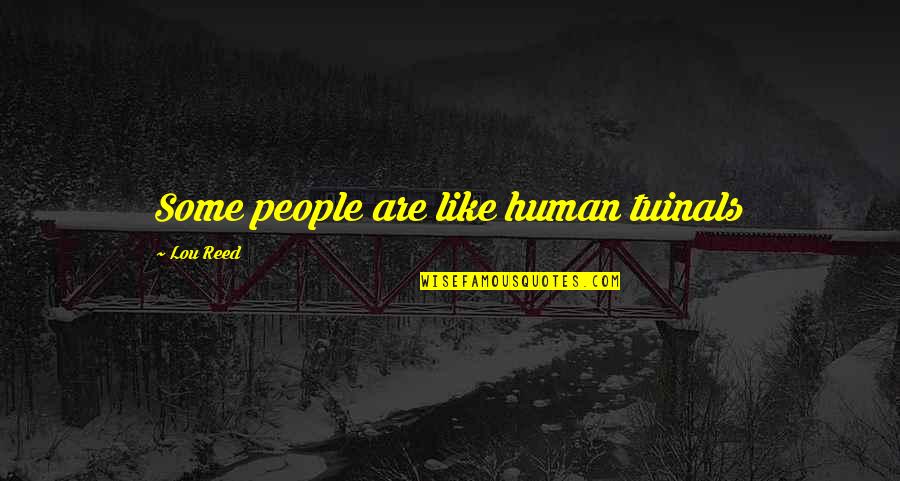 Some people are like human tuinals —
Lou Reed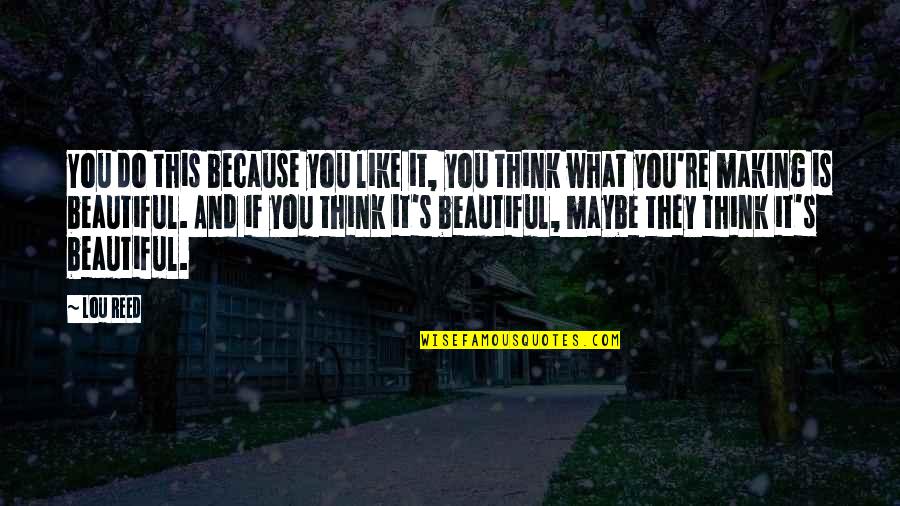 You do this because you like it, you think what you're making is beautiful. And if you think it's beautiful, maybe they think it's beautiful. —
Lou Reed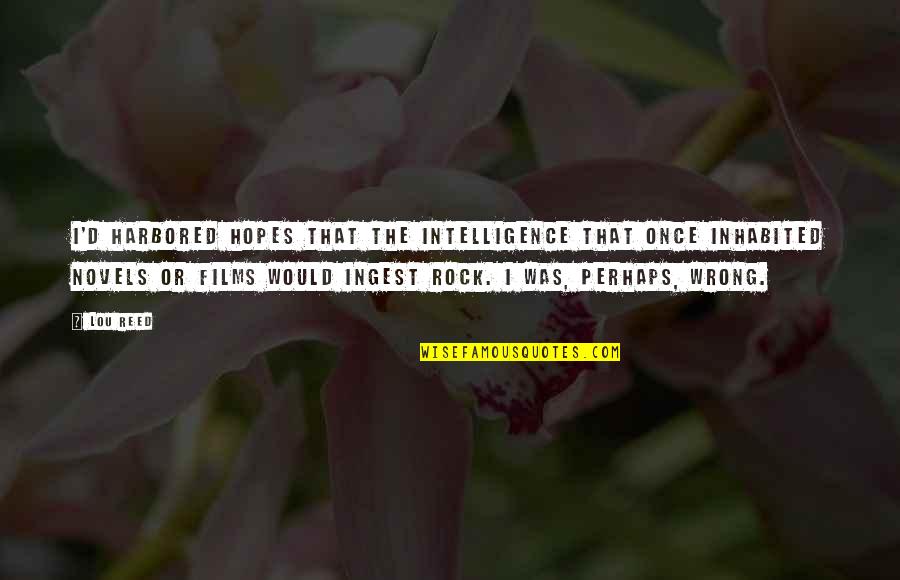 I'd harbored hopes that the intelligence that once inhabited novels or films would ingest rock. I was, perhaps, wrong. —
Lou Reed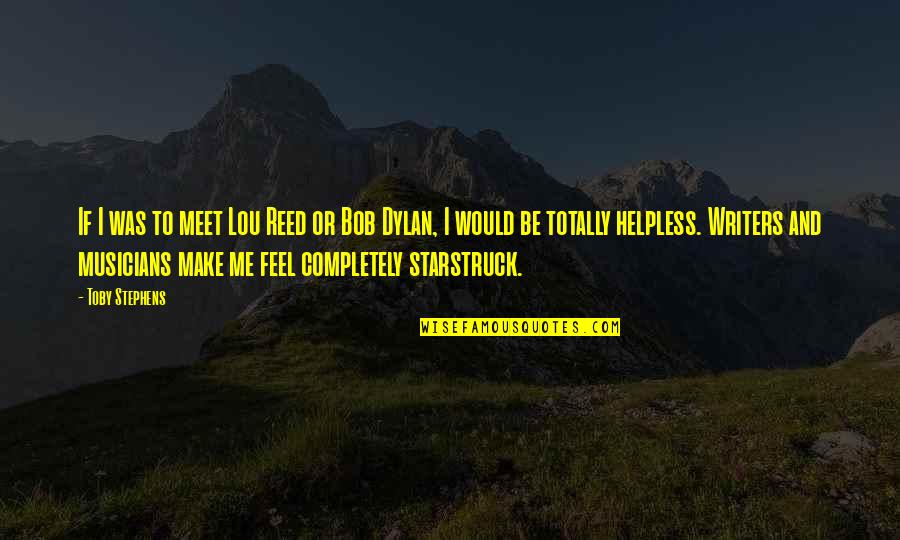 If I was to meet Lou Reed or Bob Dylan, I would be totally helpless. Writers and musicians make me feel completely starstruck. —
Toby Stephens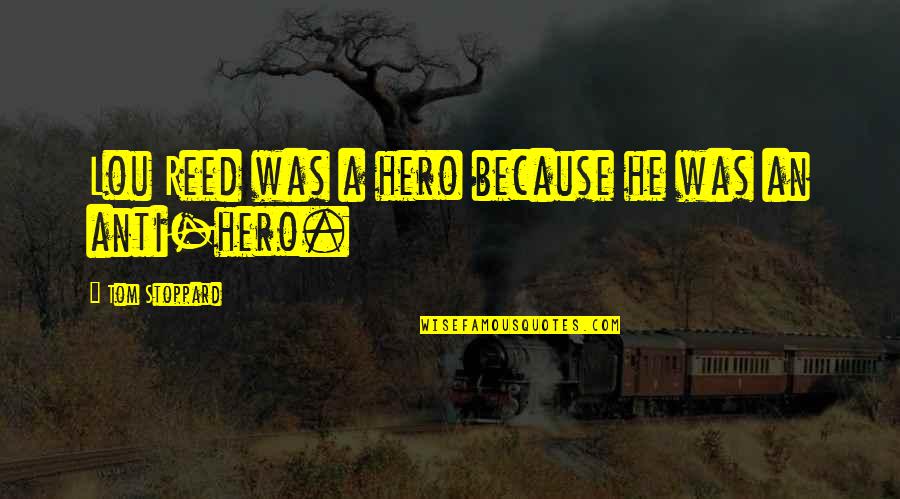 Lou Reed was a hero because he was an anti-hero. —
Tom Stoppard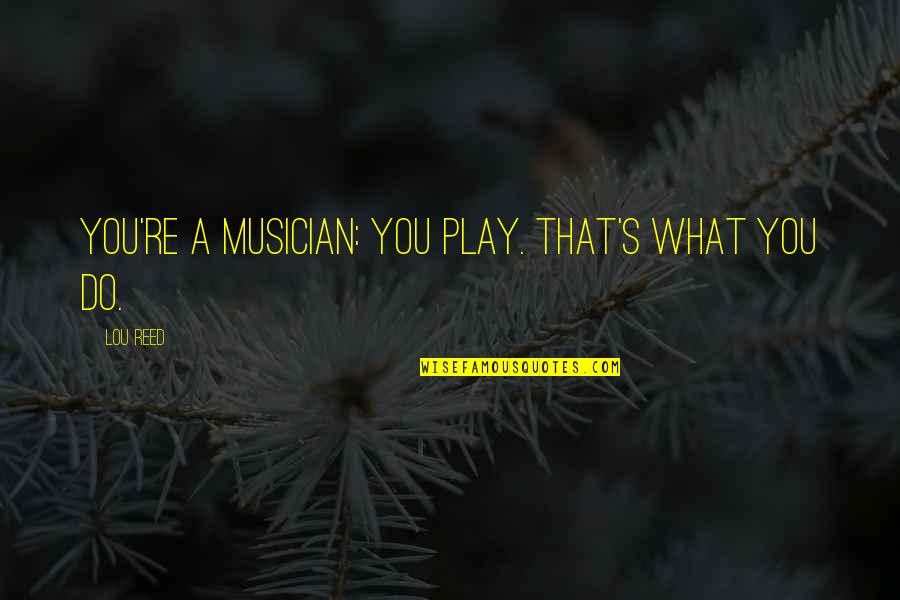 You're a musician: You play. That's what you do. —
Lou Reed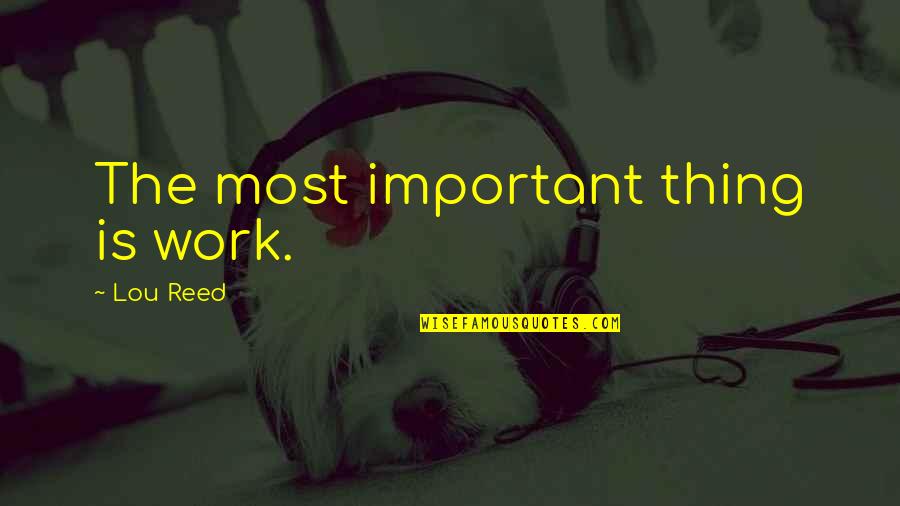 The most important thing is work. —
Lou Reed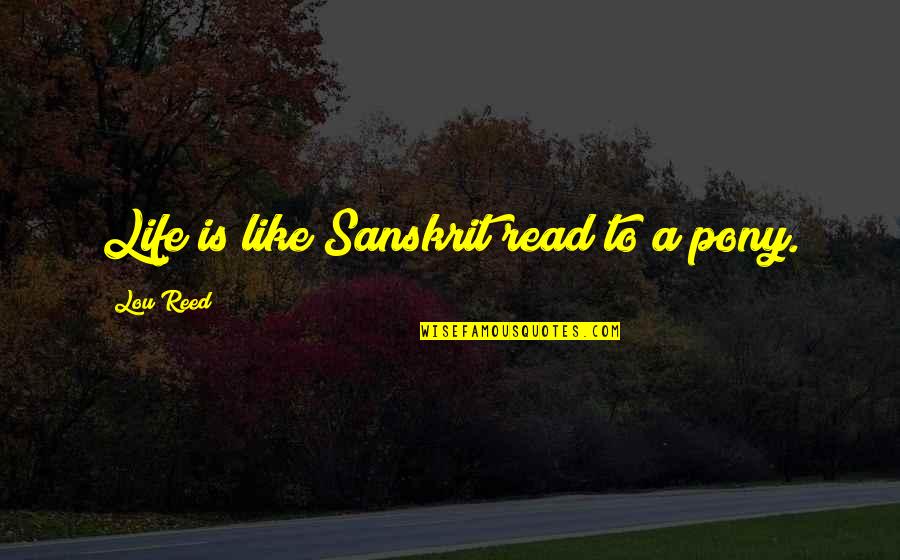 Life is like Sanskrit read to a pony. —
Lou Reed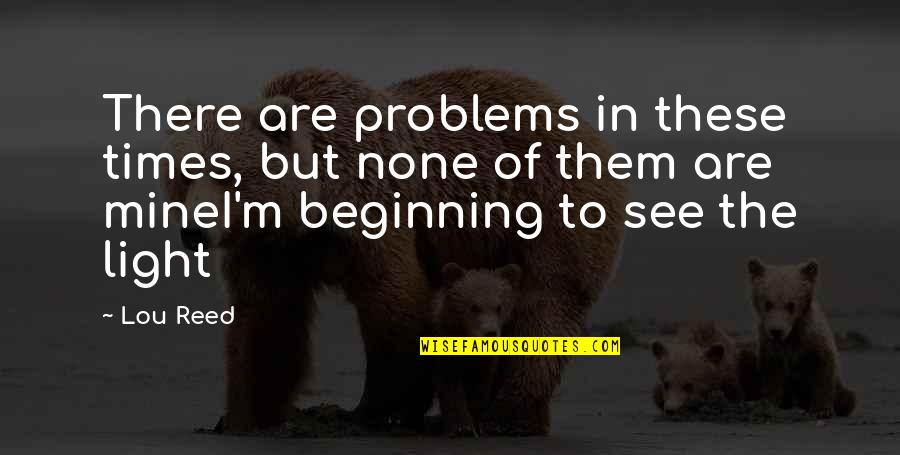 There are problems in these times, but none of them are mineI'm beginning to see the light —
Lou Reed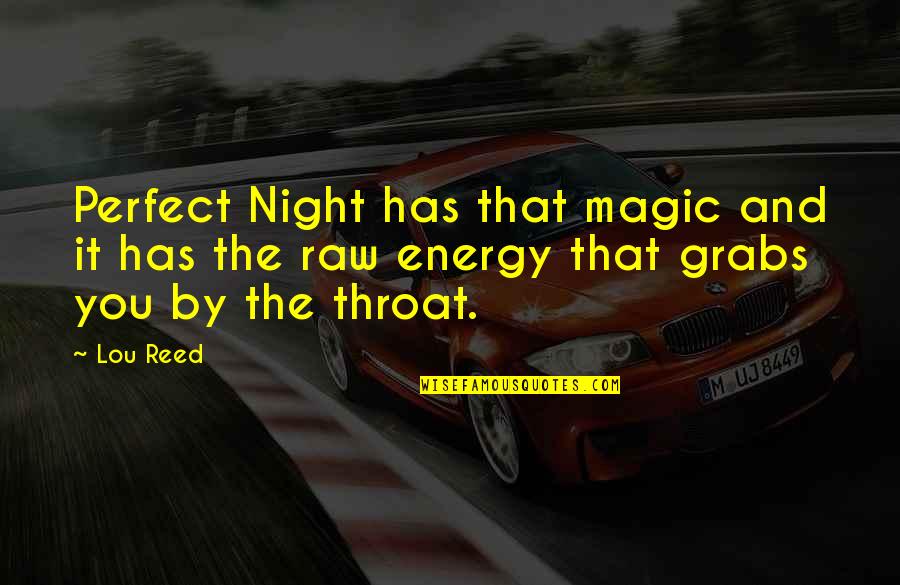 Perfect Night has that magic and it has the raw energy that grabs you by the throat. —
Lou Reed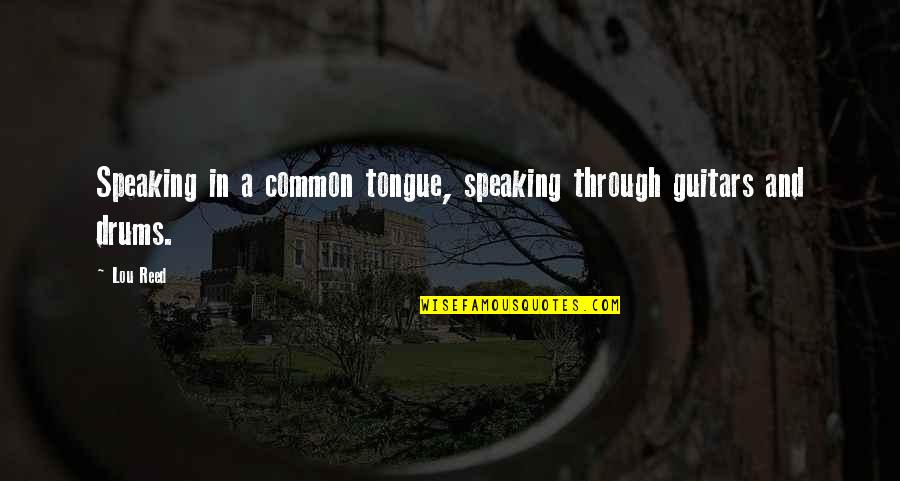 Speaking in a common tongue, speaking through guitars and drums. —
Lou Reed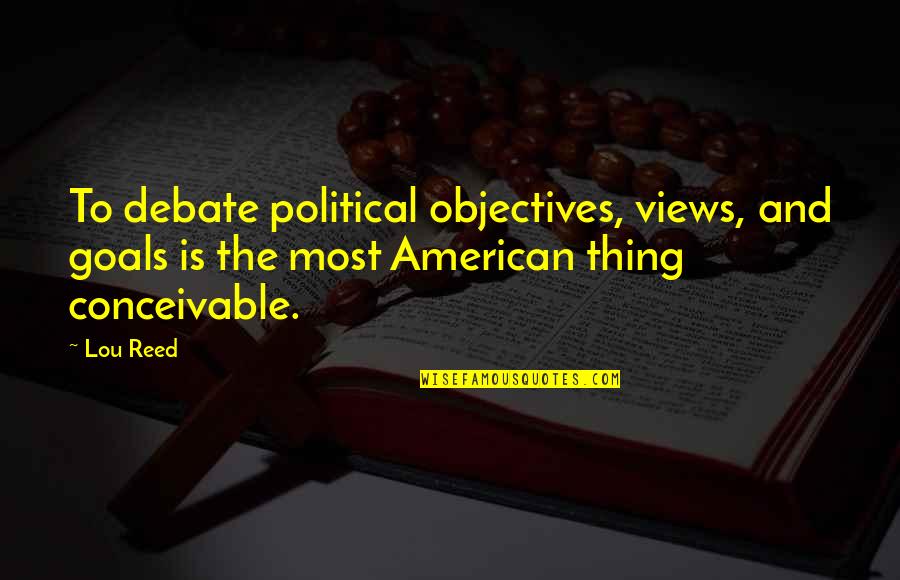 To debate political objectives, views, and goals is the most American thing conceivable. —
Lou Reed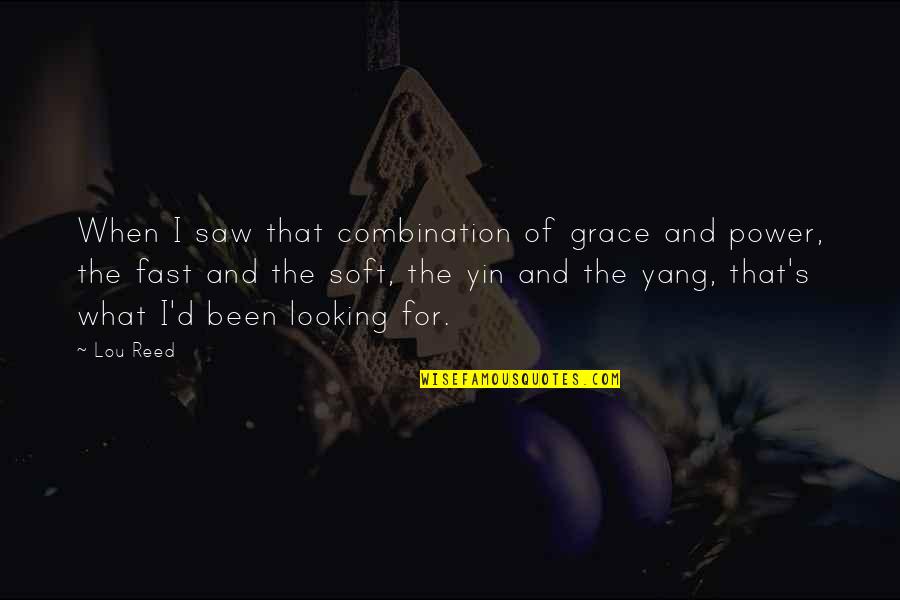 When I saw that combination of grace and power, the fast and the soft, the yin and the yang, that's what I'd been looking for. —
Lou Reed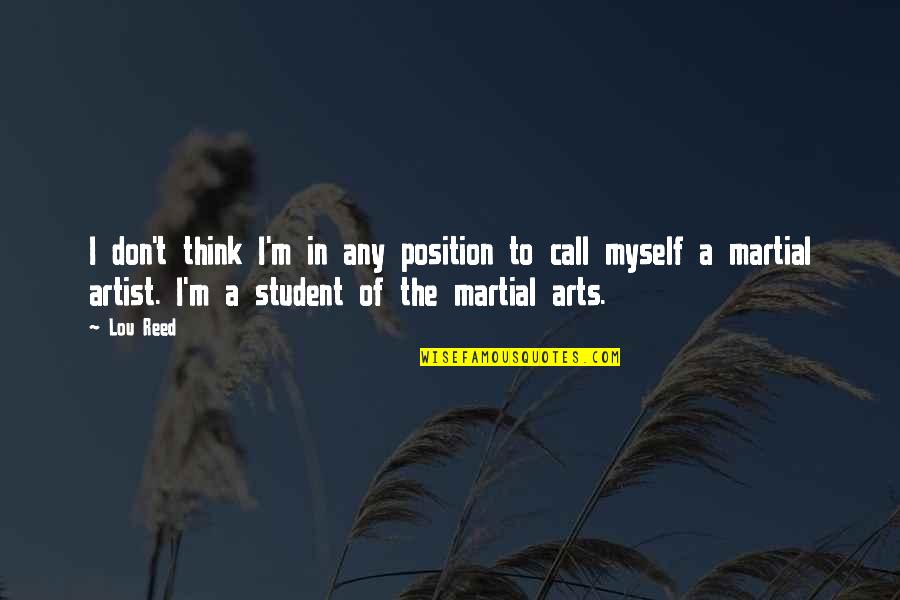 I don't think I'm in any position to call myself a martial artist. I'm a student of the martial arts. —
Lou Reed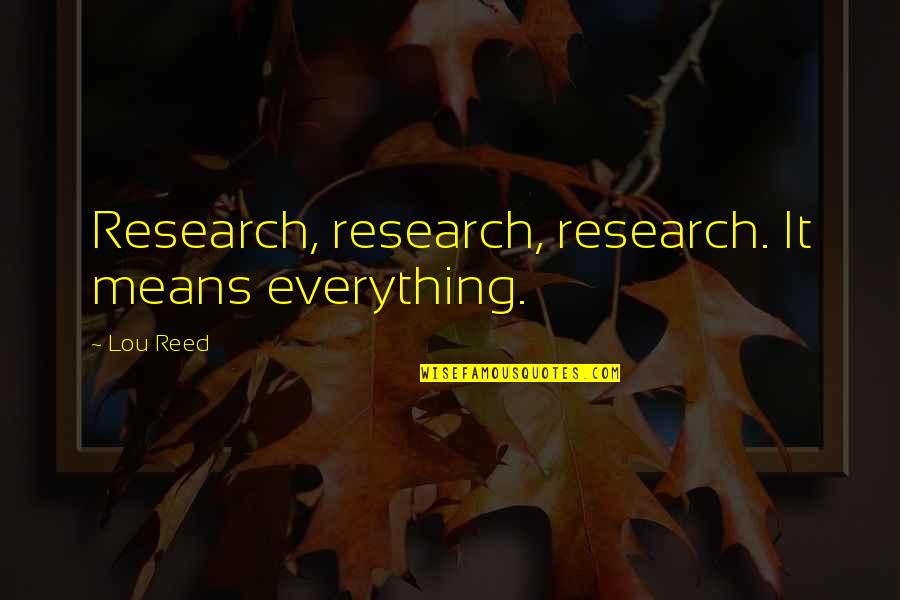 Research, research, research. It means everything. —
Lou Reed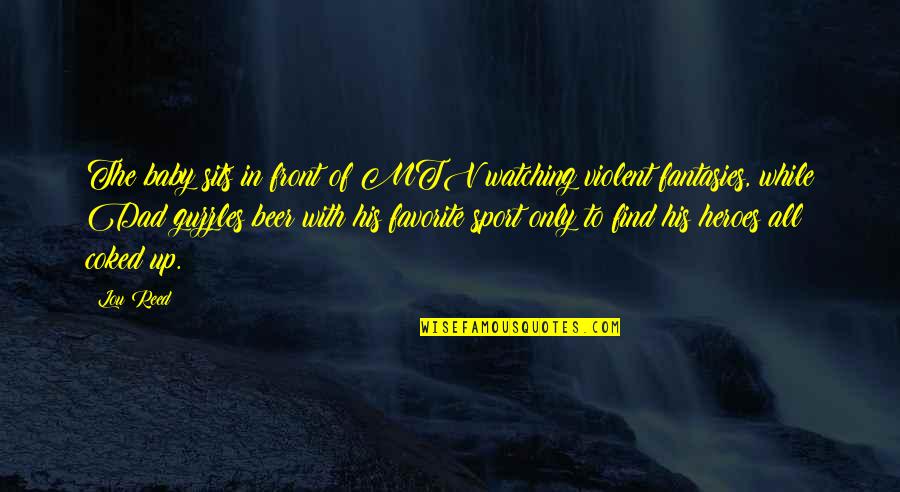 The baby sits in front of MTV watching violent fantasies, while Dad guzzles beer with his favorite sport only to find his heroes all coked up. —
Lou Reed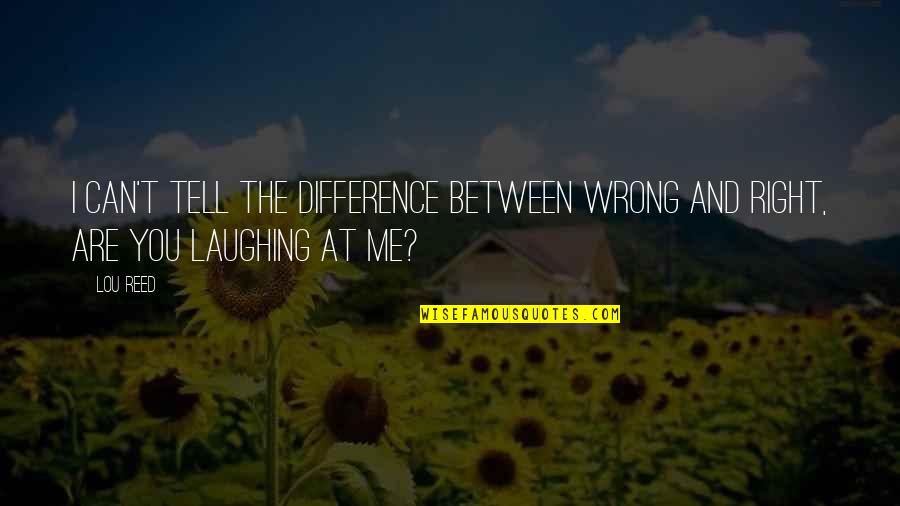 I can't tell the difference between wrong and right, are you laughing at me? —
Lou Reed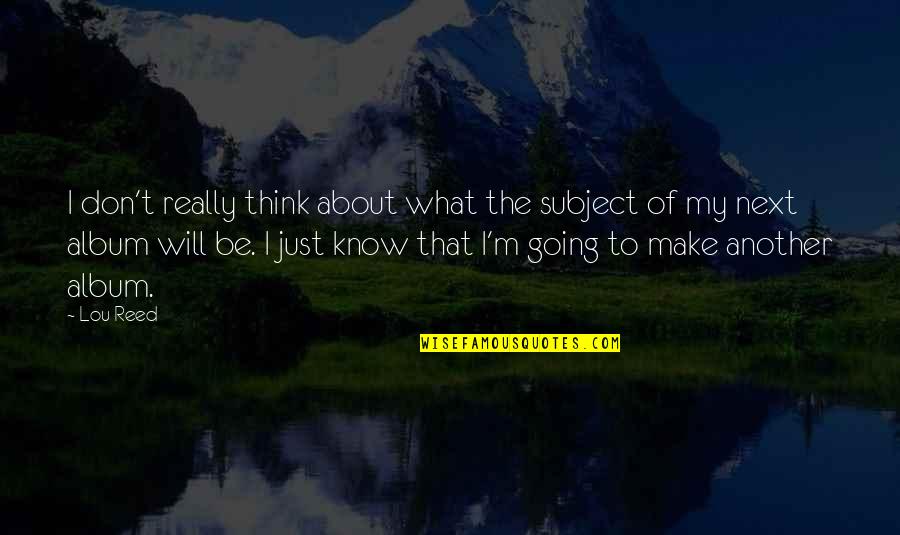 I don't really think about what the subject of my next album will be. I just know that I'm going to make another album. —
Lou Reed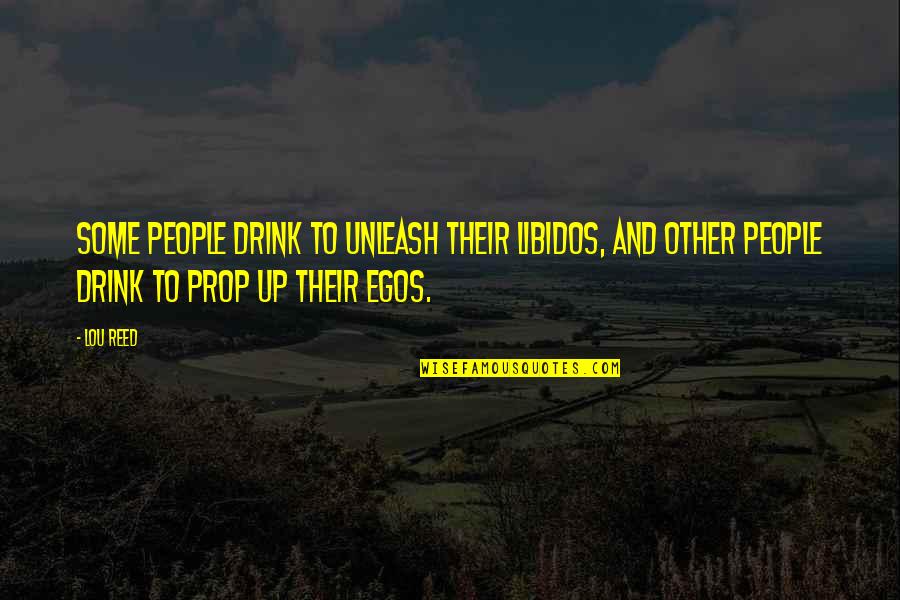 Some people drink to unleash their libidos, and other people drink to prop up their egos. —
Lou Reed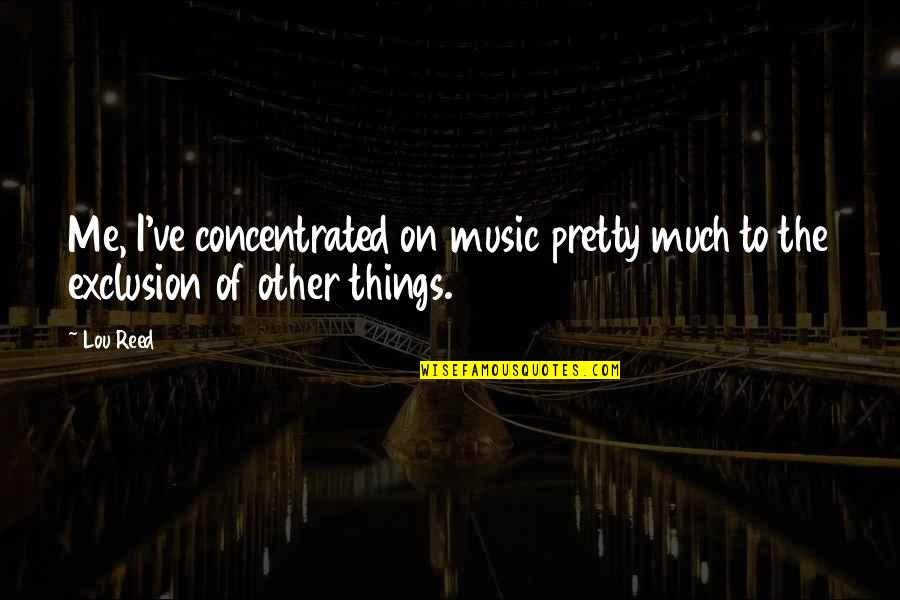 Me, I've concentrated on music pretty much to the exclusion of other things. —
Lou Reed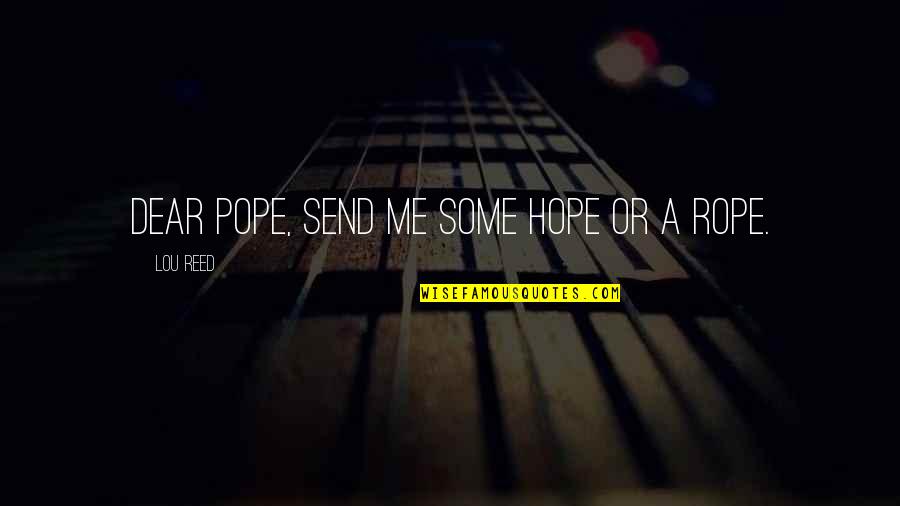 Dear Pope, send me some hope or a rope. —
Lou Reed
That's why I survived because I still believe I've got something to say. —
Lou Reed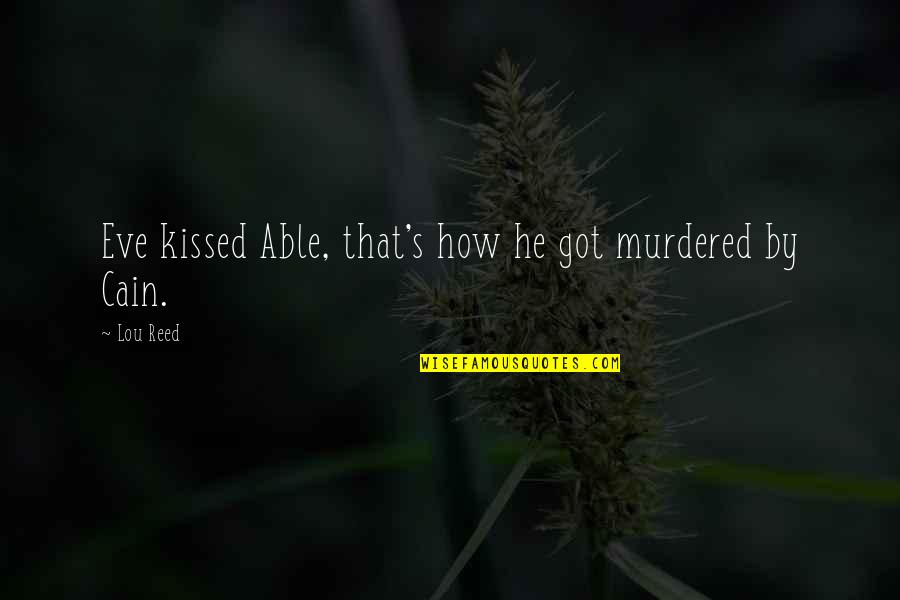 Eve kissed Able, that's how he got murdered by Cain. —
Lou Reed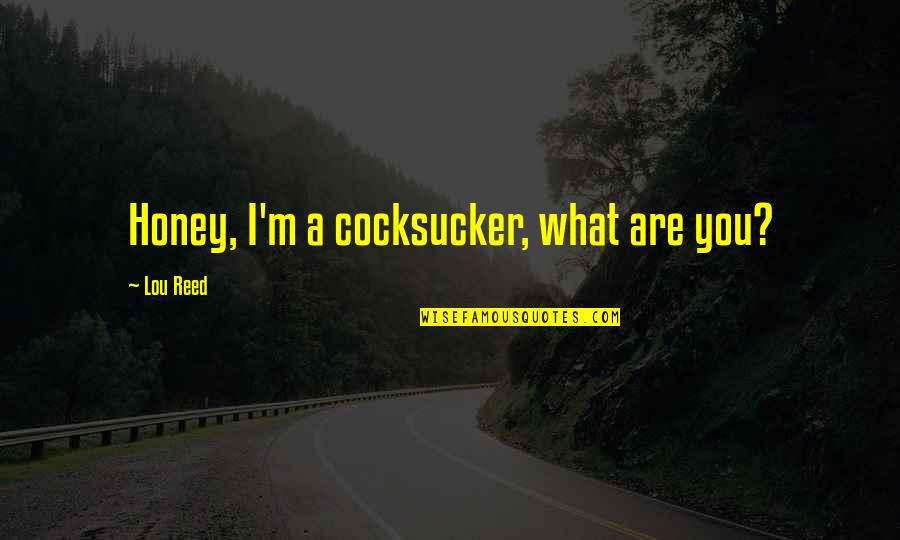 Honey, I'm a cocksucker, what are you? —
Lou Reed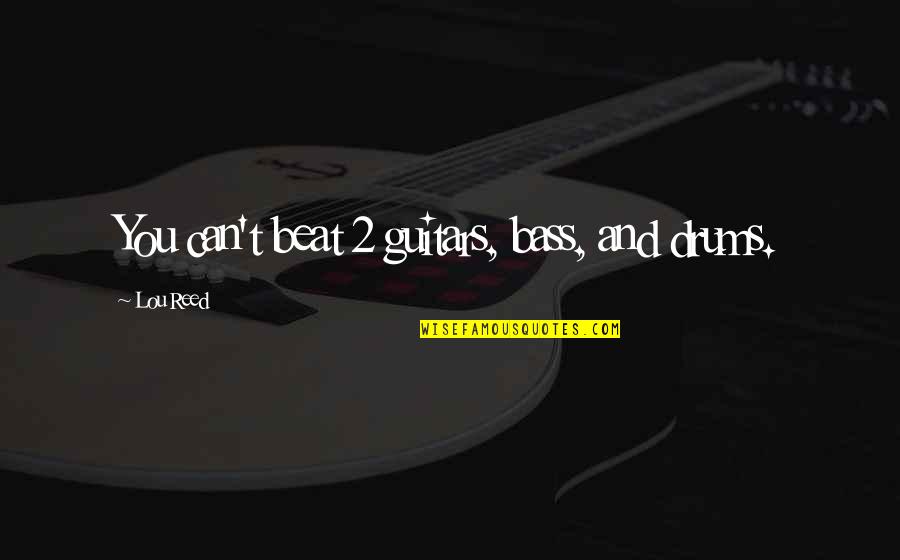 You can't beat 2 guitars, bass, and drums. —
Lou Reed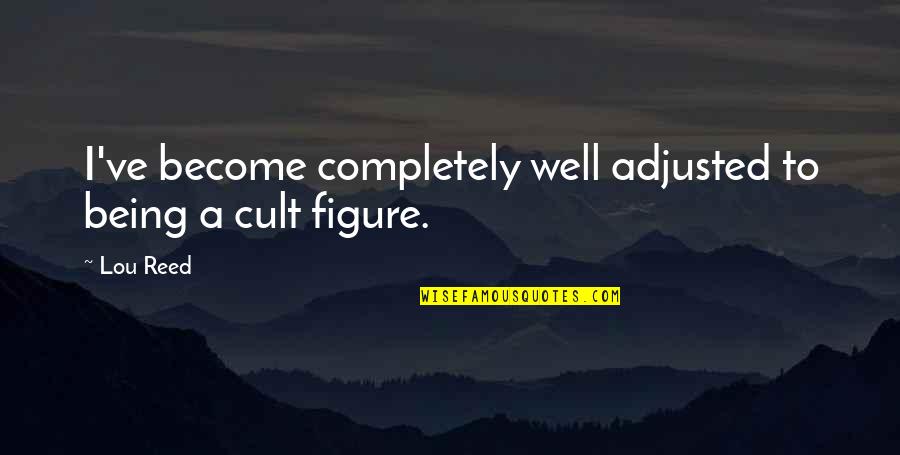 I've become completely well adjusted to being a cult figure. —
Lou Reed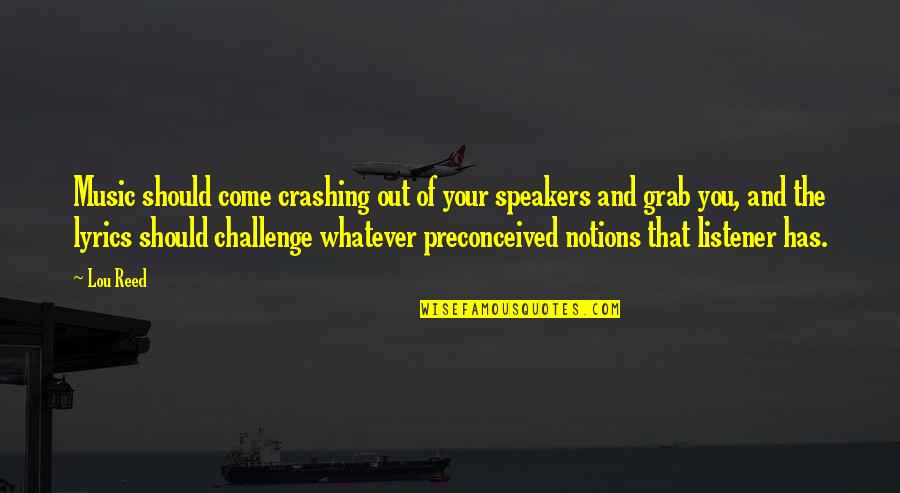 Music should come crashing out of your speakers and grab you, and the lyrics should challenge whatever preconceived notions that listener has. —
Lou Reed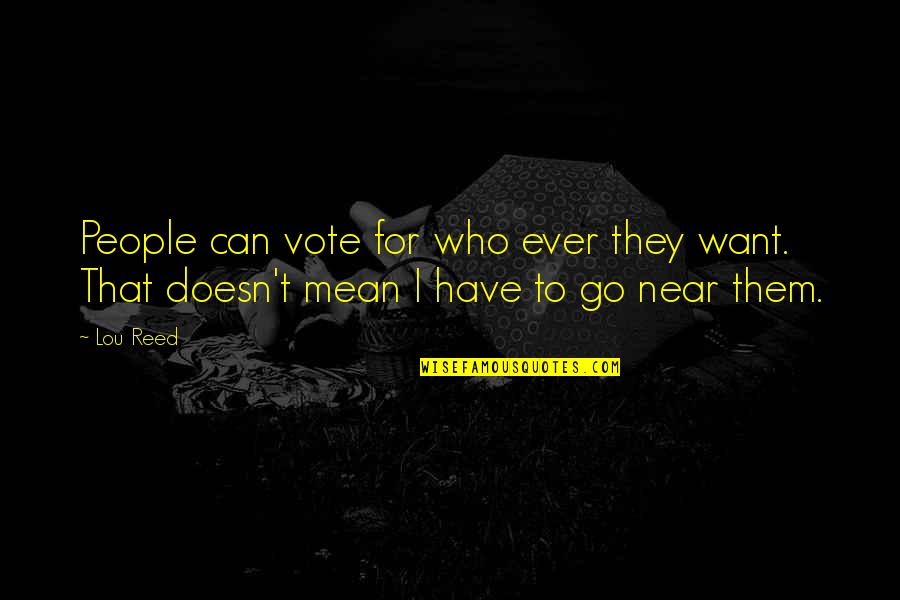 People can vote for who ever they want. That doesn't mean I have to go near them. —
Lou Reed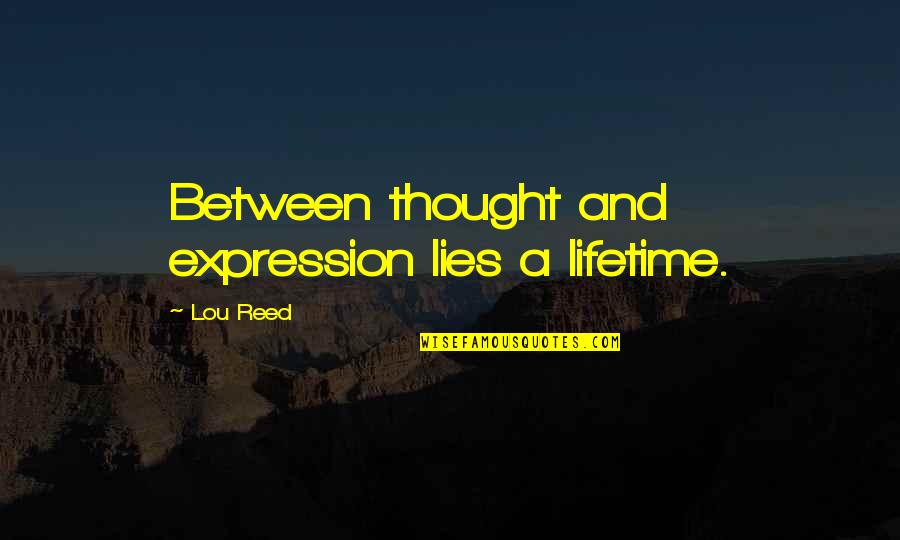 Between thought and expression lies a lifetime. —
Lou Reed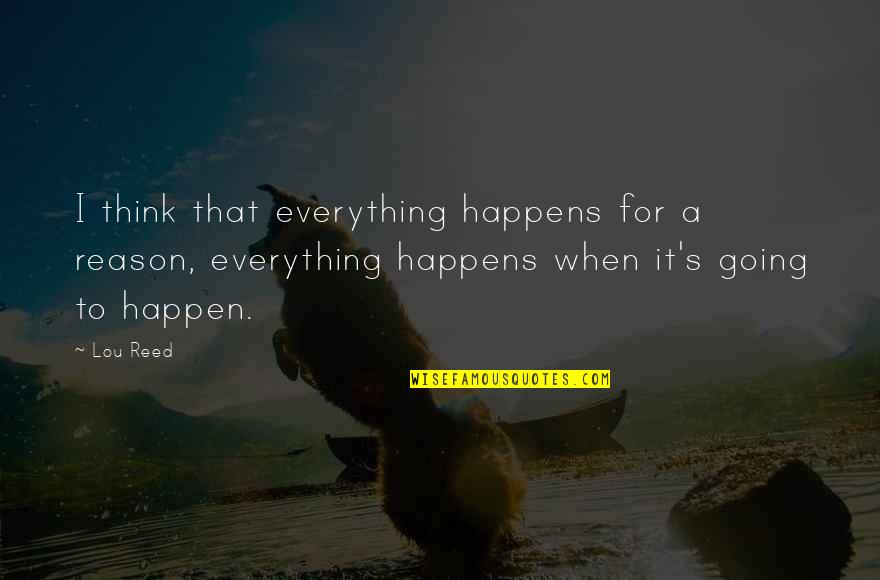 I think that everything happens for a reason, everything happens when it's going to happen. —
Lou Reed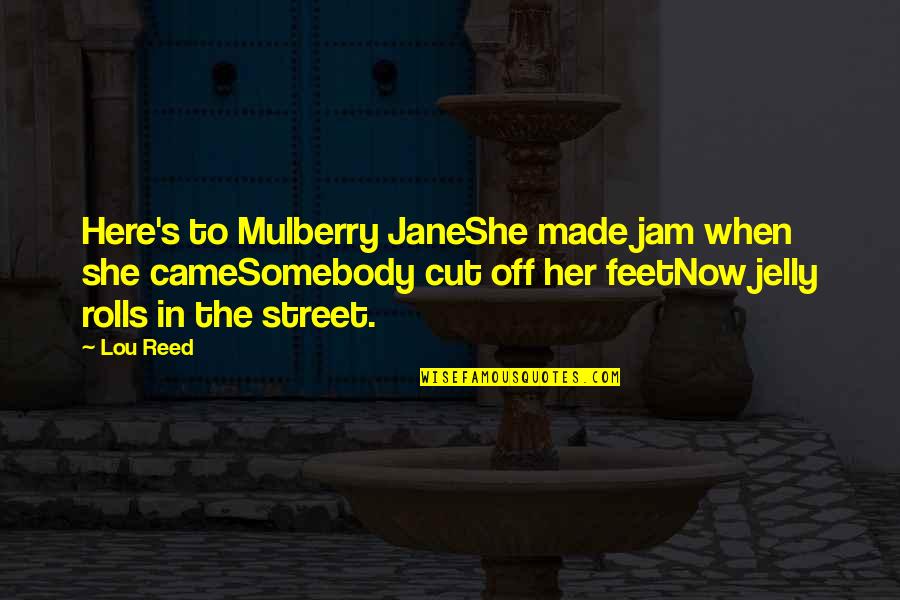 Here's to Mulberry Jane
She made jam when she came
Somebody cut off her feet
Now jelly rolls in the street. —
Lou Reed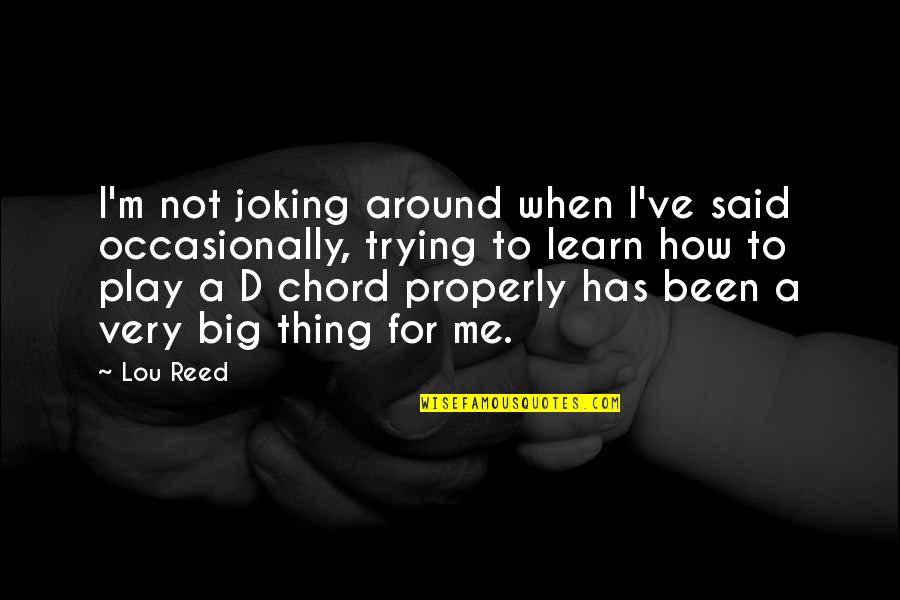 I'm not joking around when I've said occasionally, trying to learn how to play a D chord properly has been a very big thing for me. —
Lou Reed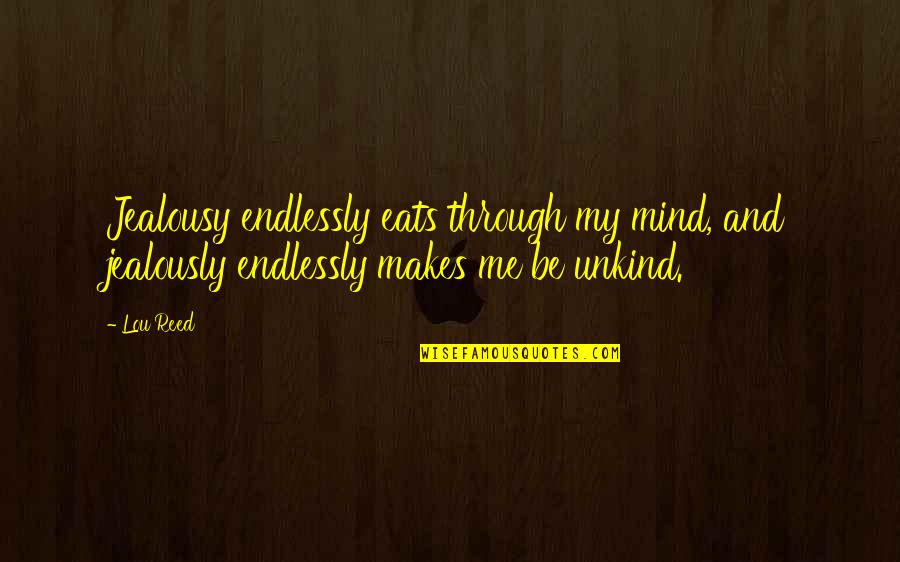 Jealousy endlessly eats through my mind, and jealously endlessly makes me be unkind. —
Lou Reed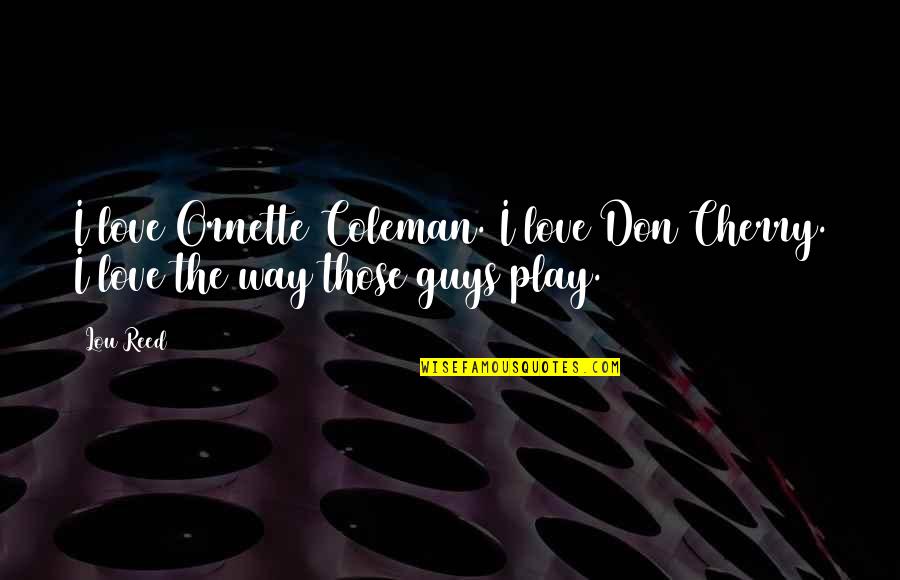 I love Ornette Coleman. I love Don Cherry. I love the way those guys play. —
Lou Reed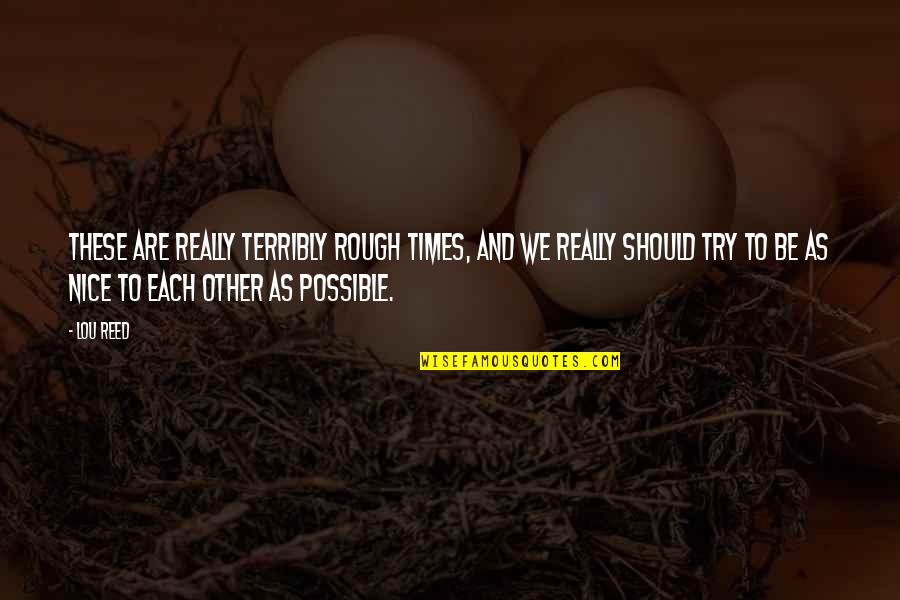 These are really terribly rough times, and we really should try to be as nice to each other as possible. —
Lou Reed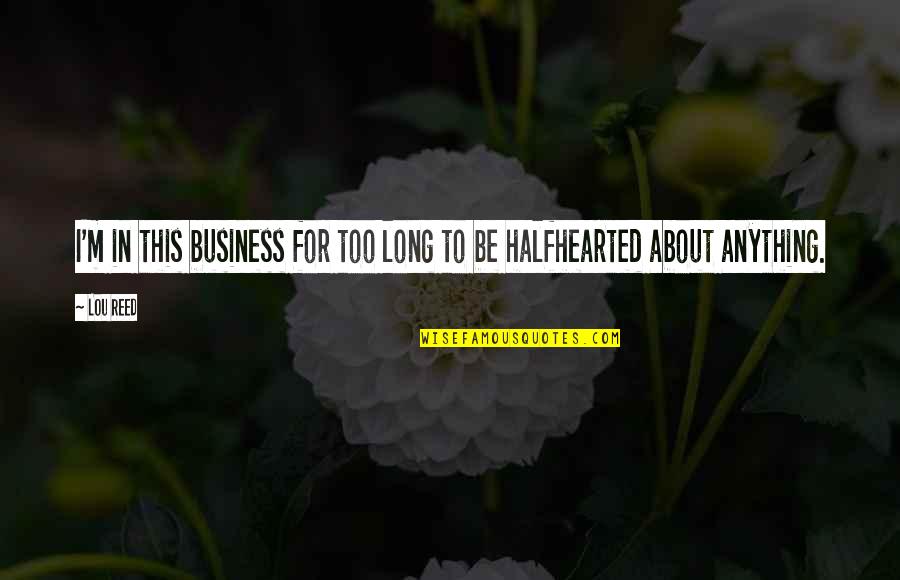 I'm in this business for too long to be halfhearted about anything. —
Lou Reed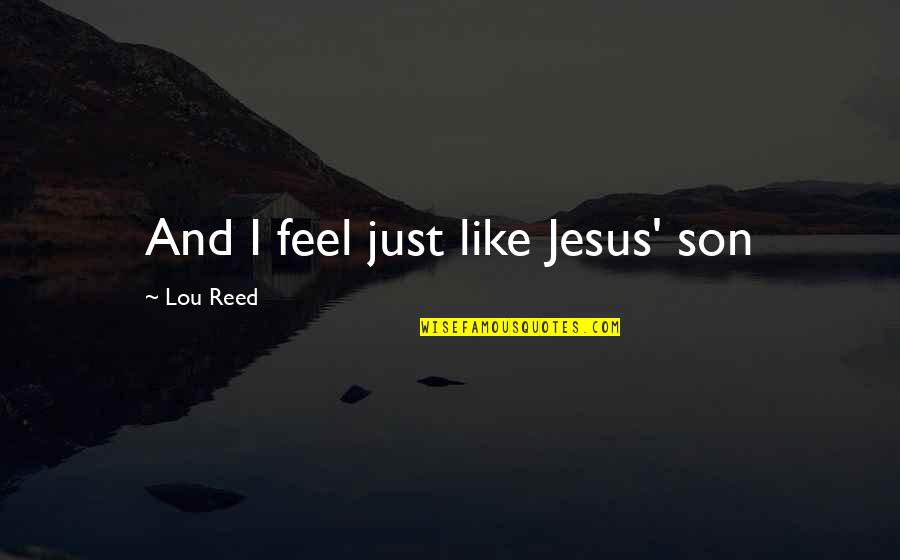 And I feel just like Jesus' son —
Lou Reed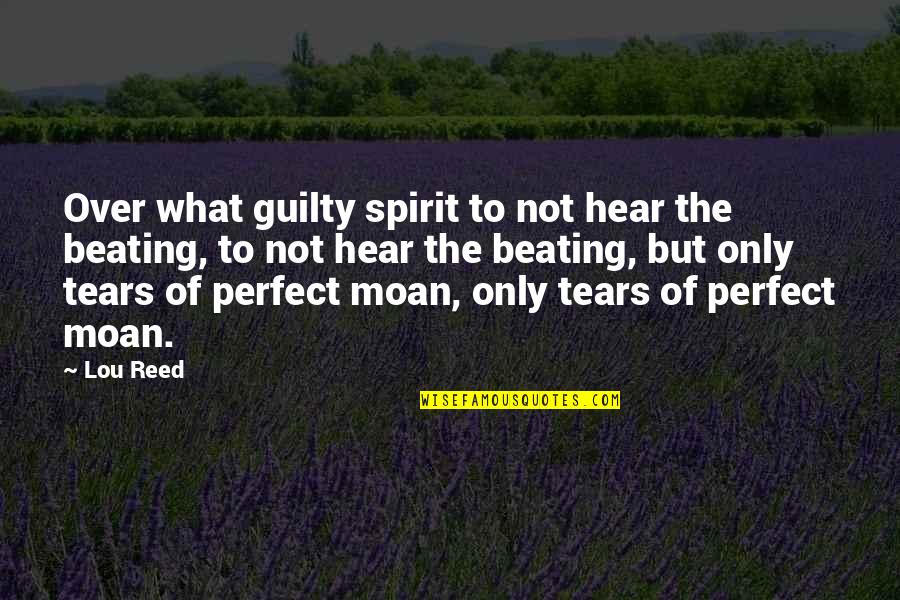 Over what guilty spirit to not hear the beating, to not hear the beating, but only tears of perfect moan, only tears of perfect moan. —
Lou Reed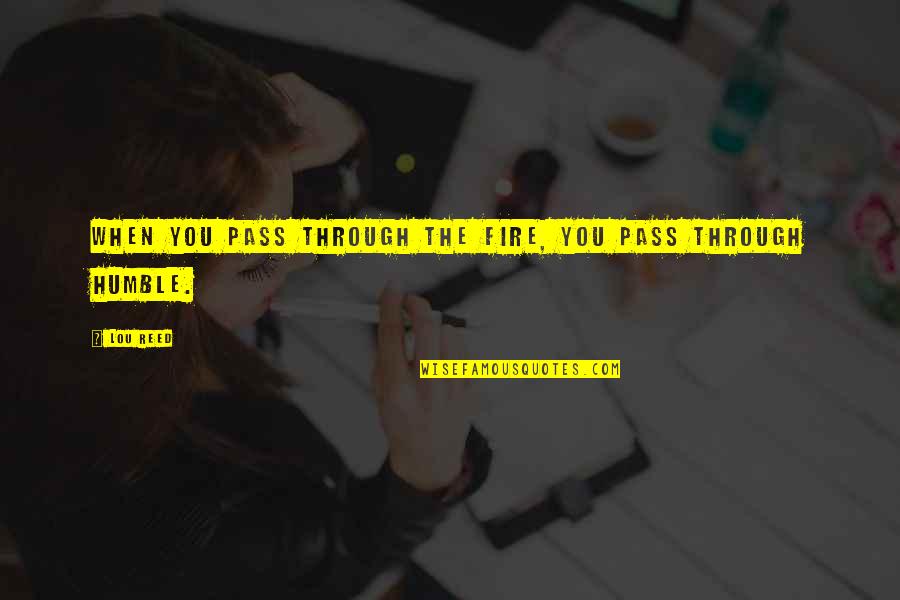 When you pass through the fire, you pass through humble. —
Lou Reed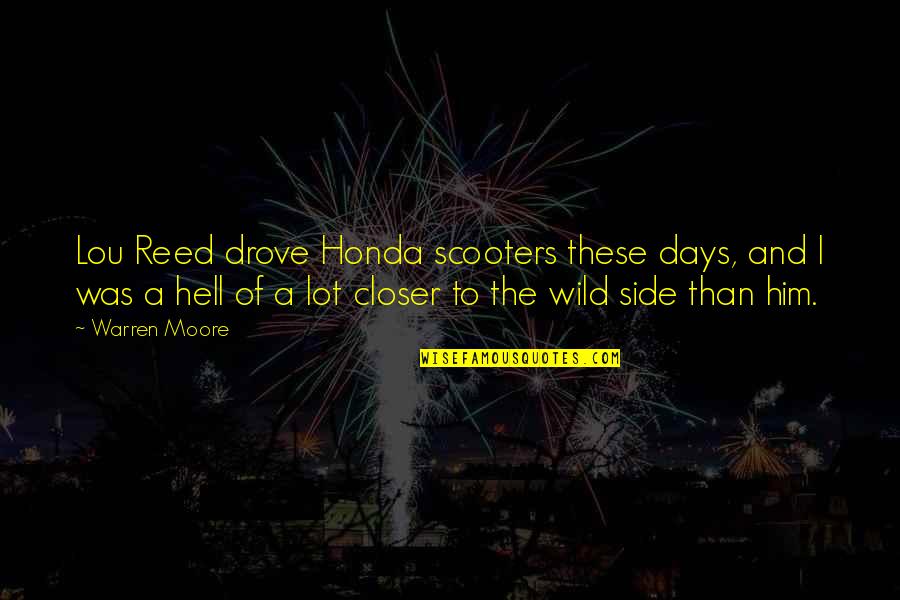 Lou Reed drove Honda scooters these days, and I was a hell of a lot closer to the wild side than him. —
Warren Moore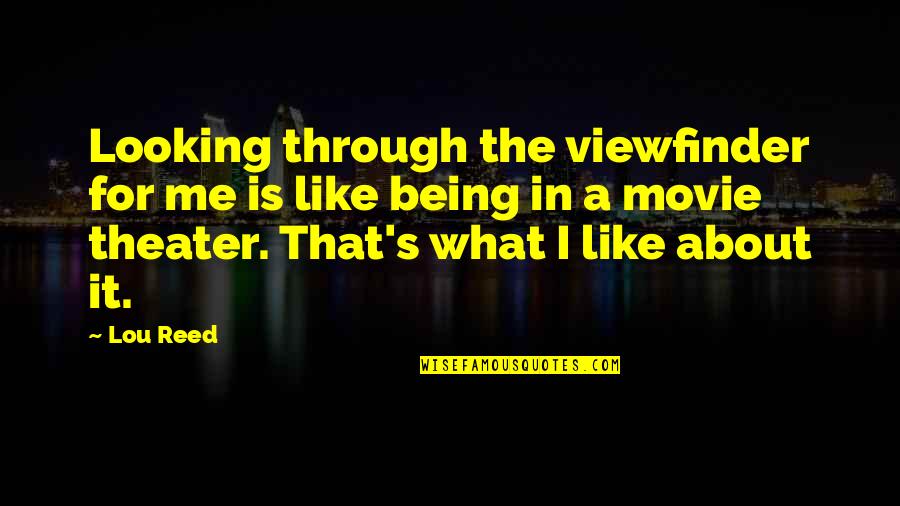 Looking through the viewfinder for me is like being in a movie theater. That's what I like about it. —
Lou Reed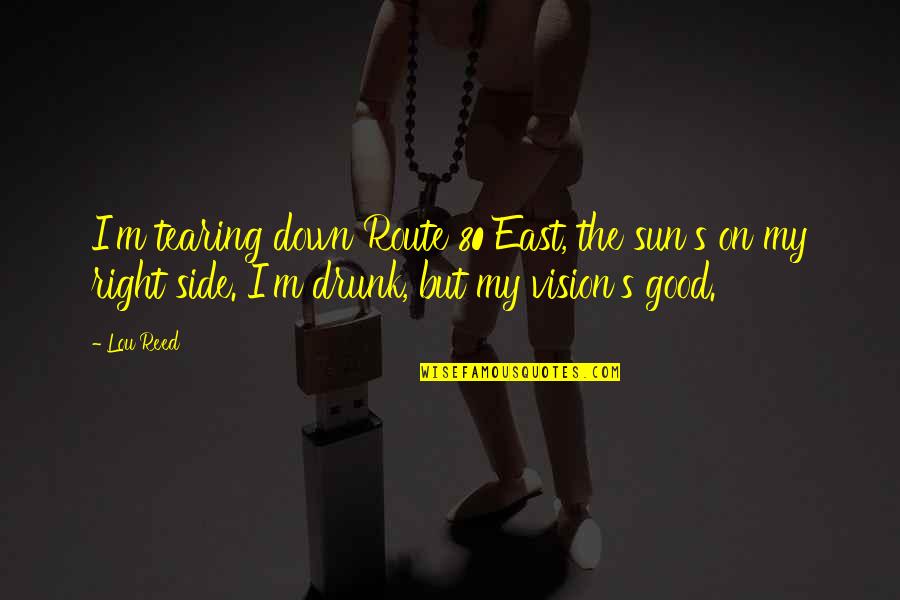 I'm tearing down Route 80 East, the sun's on my right side. I'm drunk, but my vision's good. —
Lou Reed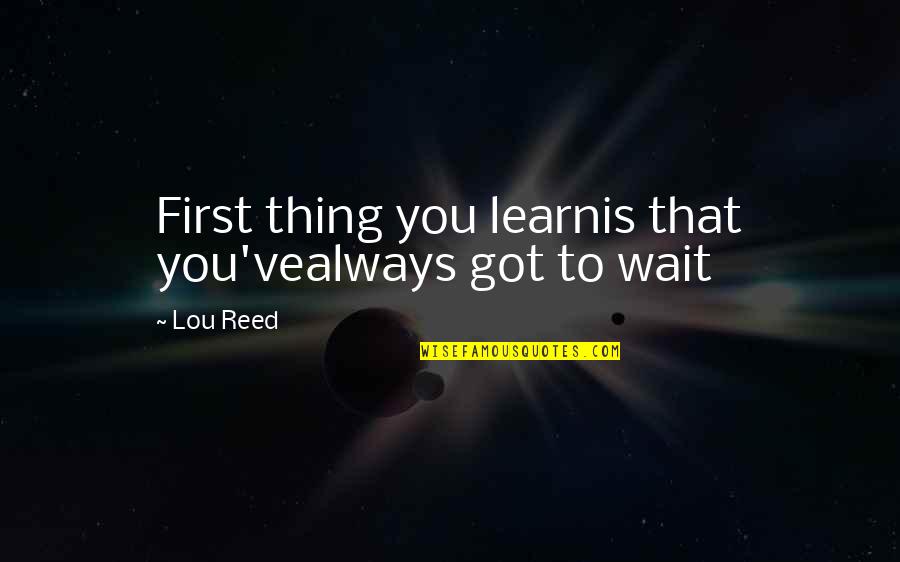 First thing you learnis that you'vealways got to wait —
Lou Reed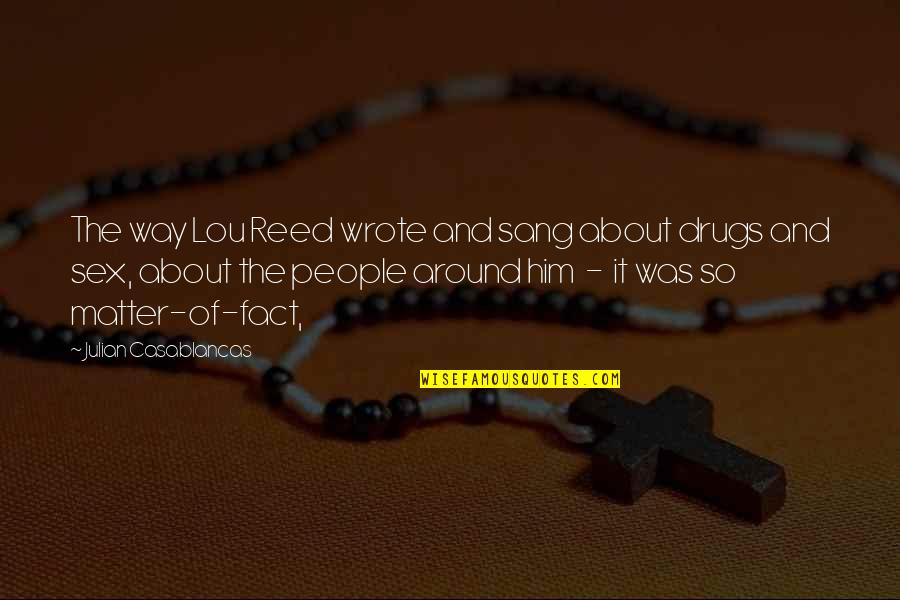 The way Lou Reed wrote and sang about drugs and sex, about the people around him - it was so matter-of-fact, —
Julian Casablancas