Lots Of Work Quotes
Collection of top 48 famous quotes about Lots Of Work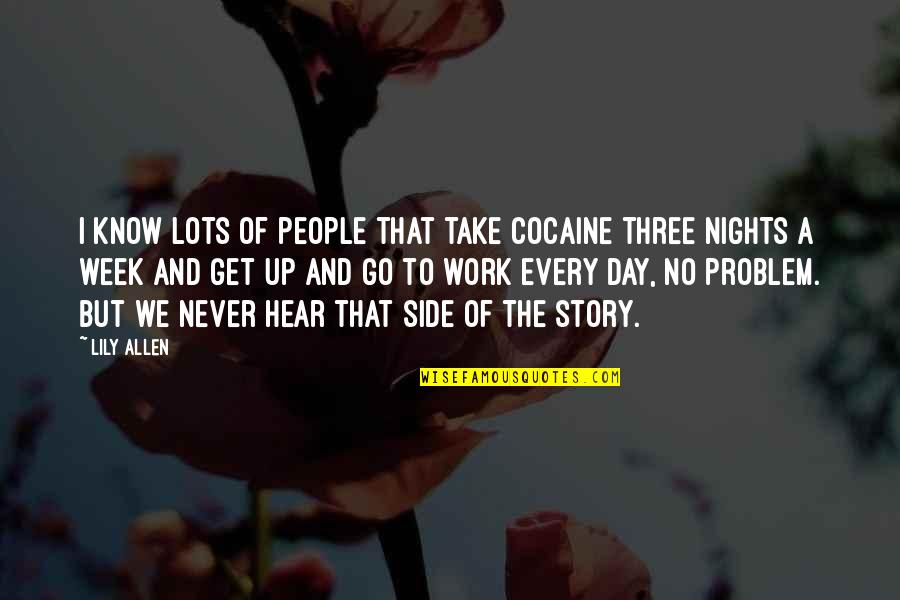 I know lots of people that take cocaine three nights a week and get up and go to work every day, no problem. But we never hear that side of the story.
—
Lily Allen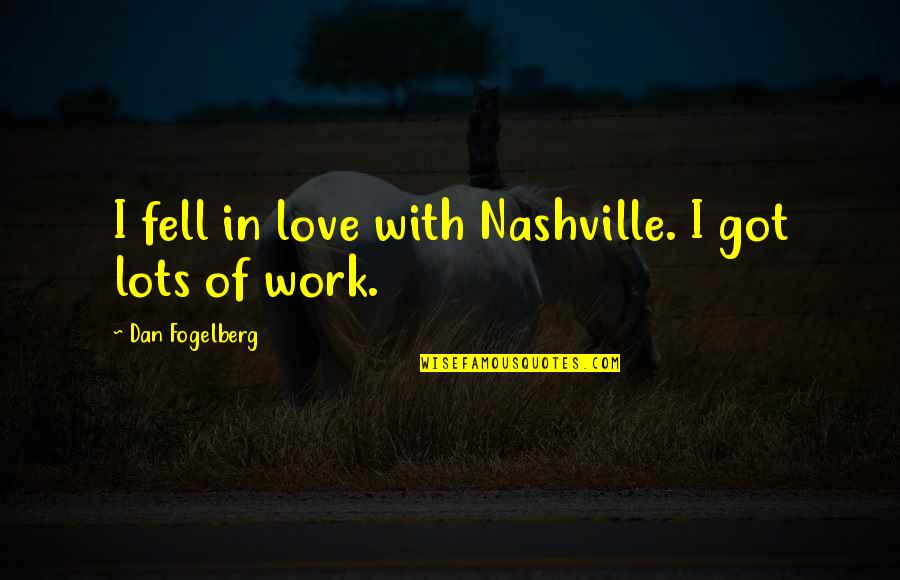 I fell in love with Nashville. I got lots of work.
—
Dan Fogelberg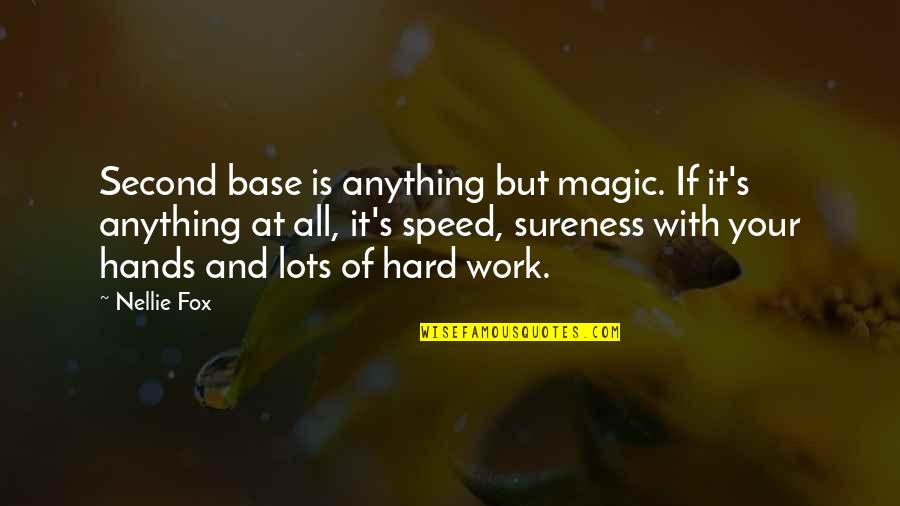 Second base is anything but magic. If it's anything at all, it's speed, sureness with your hands and lots of hard work.
—
Nellie Fox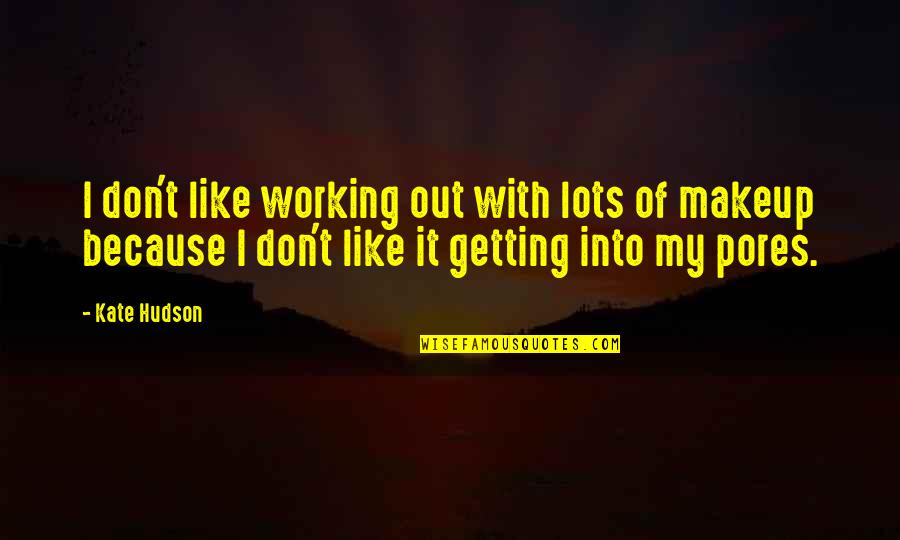 I don't like working out with lots of makeup because I don't like it getting into my pores.
—
Kate Hudson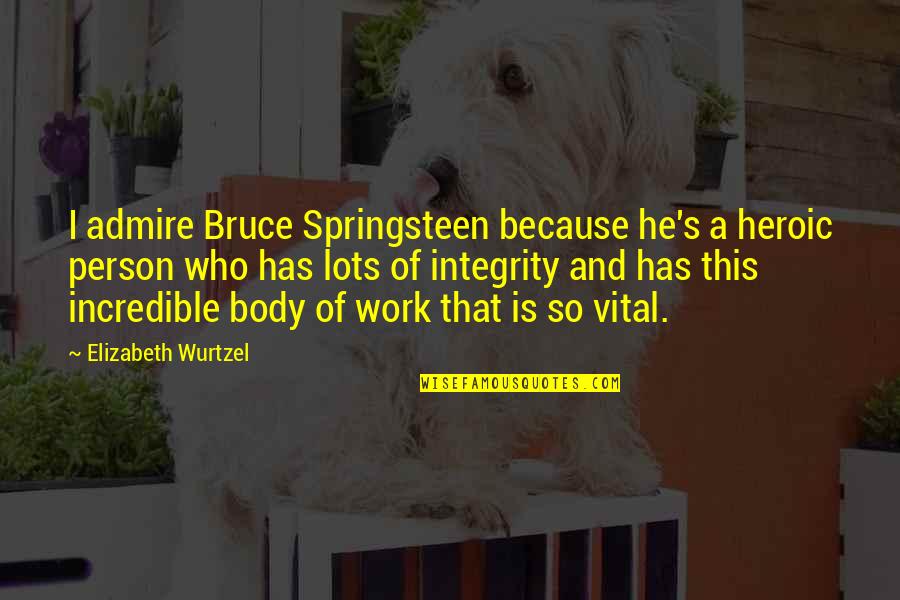 I admire Bruce Springsteen because he's a heroic person who has lots of integrity and has this incredible body of work that is so vital.
—
Elizabeth Wurtzel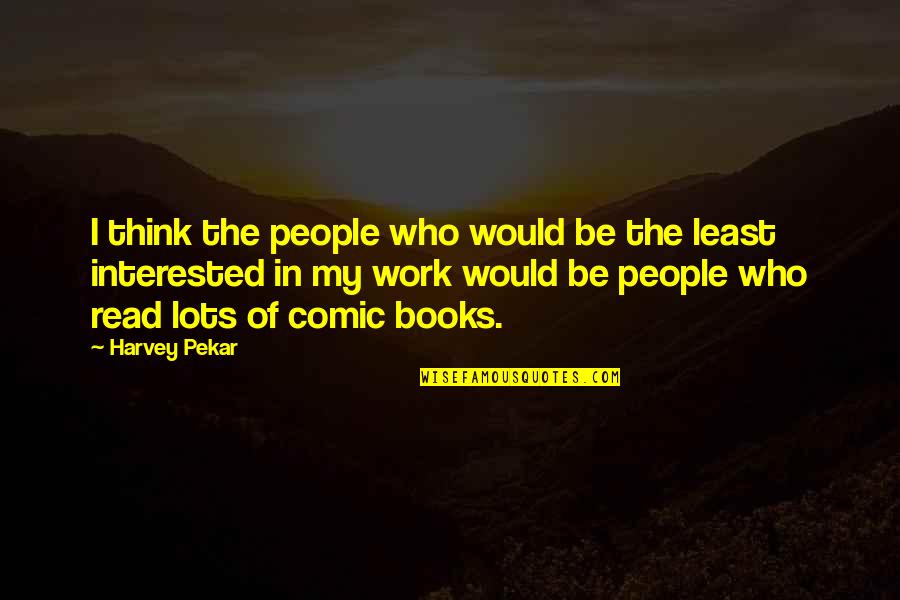 I think the people who would be the least interested in my work would be people who read lots of comic books.
—
Harvey Pekar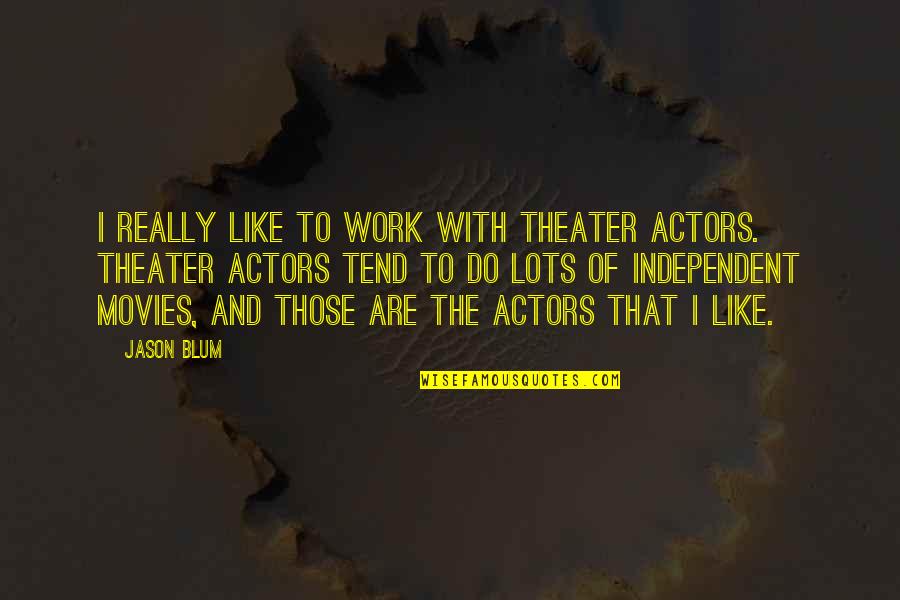 I really like to work with theater actors. Theater actors tend to do lots of independent movies, and those are the actors that I like.
—
Jason Blum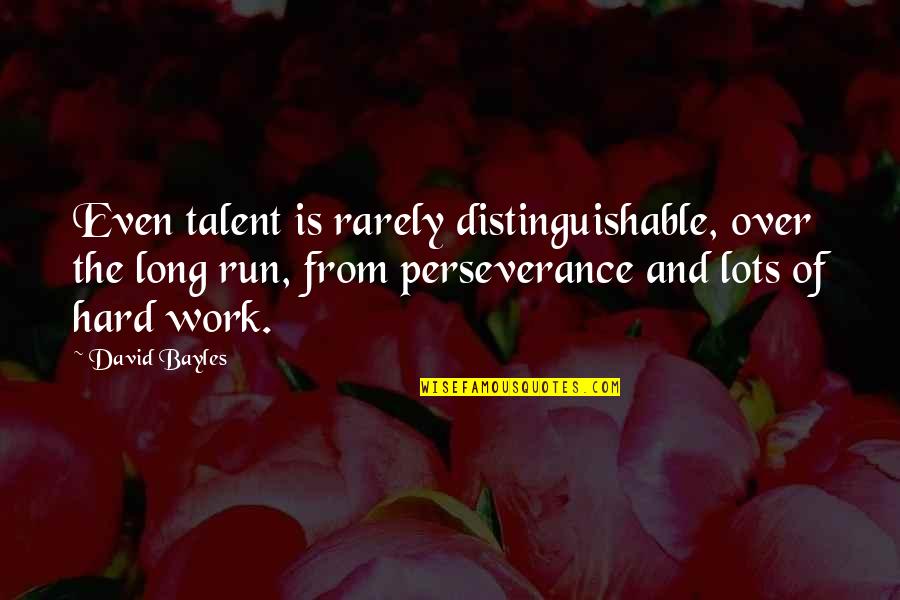 Even talent is rarely distinguishable, over the long run, from perseverance and lots of hard work.
—
David Bayles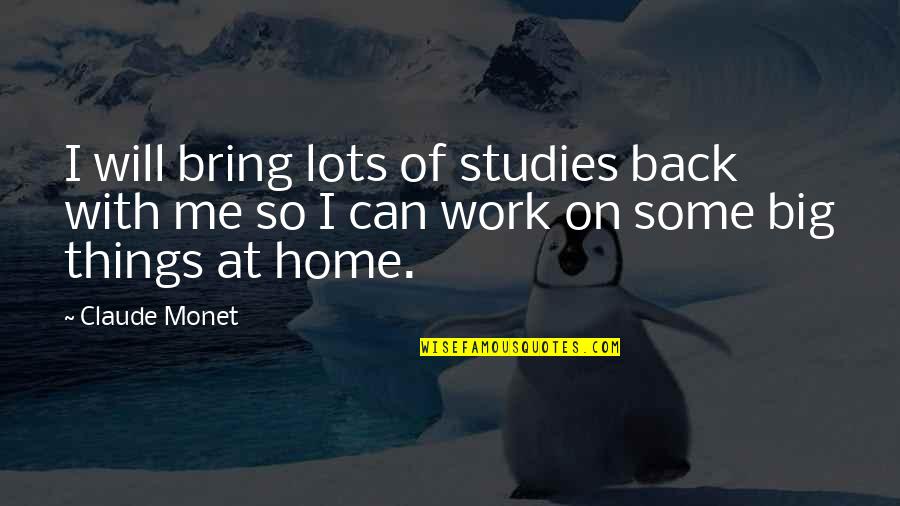 I will bring lots of studies back with me so I can work on some big things at home.
—
Claude Monet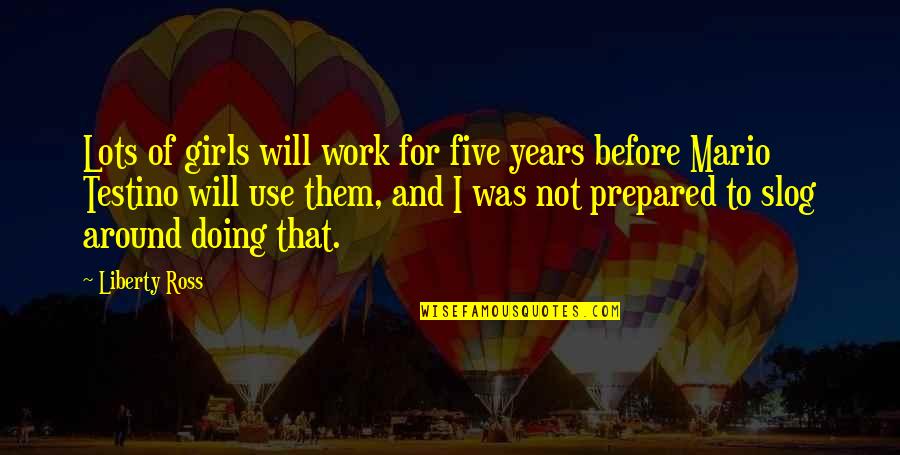 Lots of girls will work for five years before Mario Testino will use them, and I was not prepared to slog around doing that.
—
Liberty Ross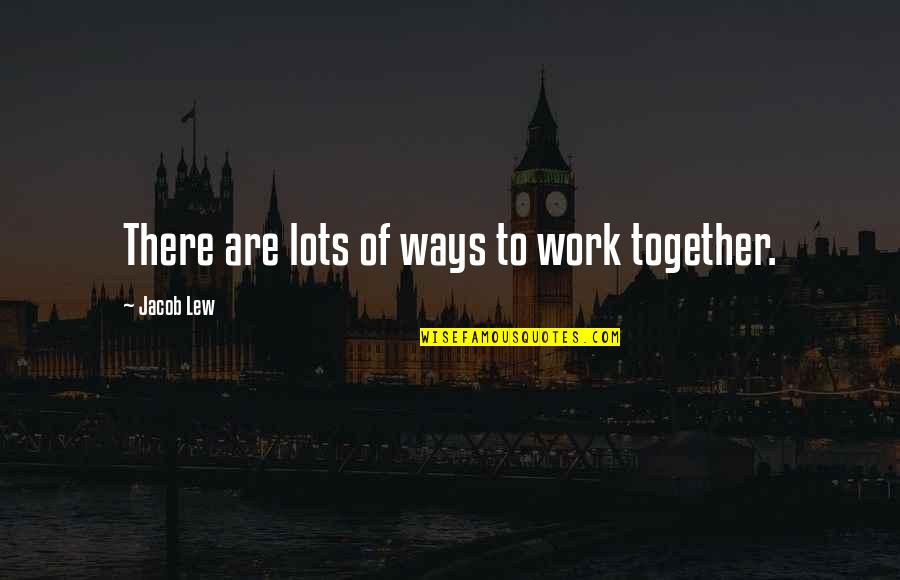 There are lots of ways to work together.
—
Jacob Lew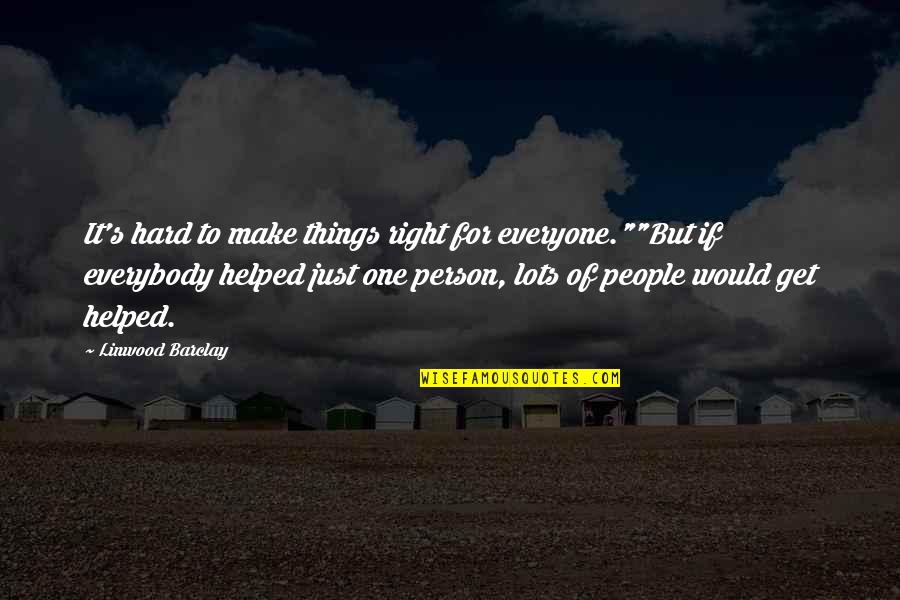 It's hard to make things right for everyone."
"But if everybody helped just one person, lots of people would get helped. —
Linwood Barclay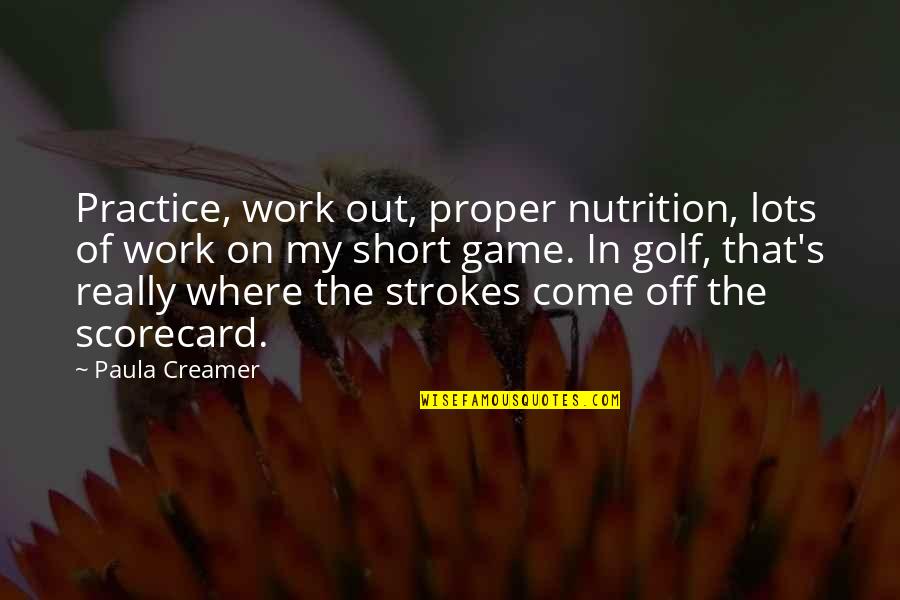 Practice, work out, proper nutrition,
lots of work
on my short game. In golf, that's really where the strokes come off the scorecard. —
Paula Creamer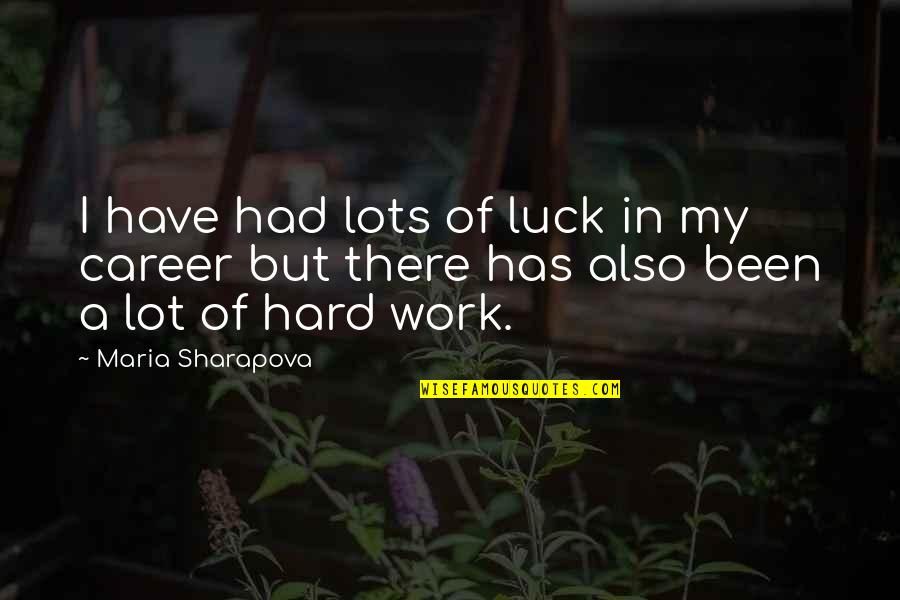 I have had lots of luck in my career but there has also been a lot of hard work. —
Maria Sharapova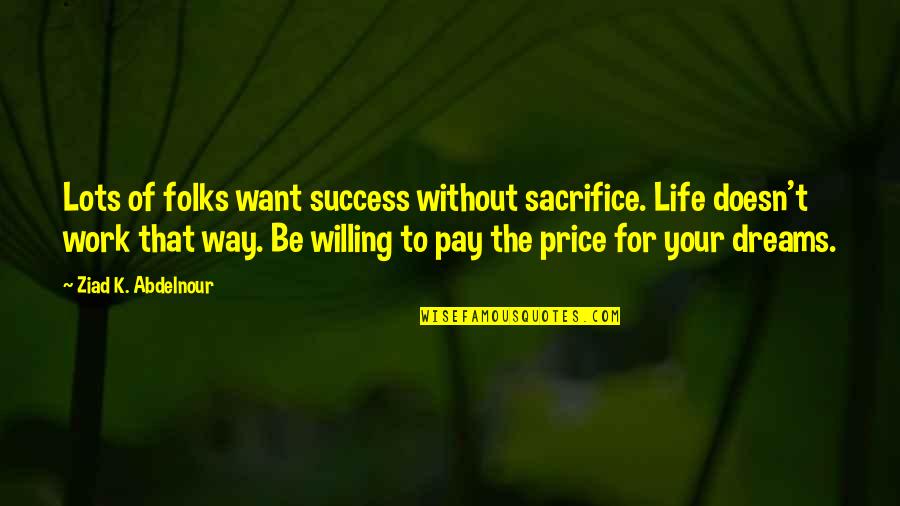 Lots of folks want success without sacrifice. Life doesn't work that way. Be willing to pay the price for your dreams. —
Ziad K. Abdelnour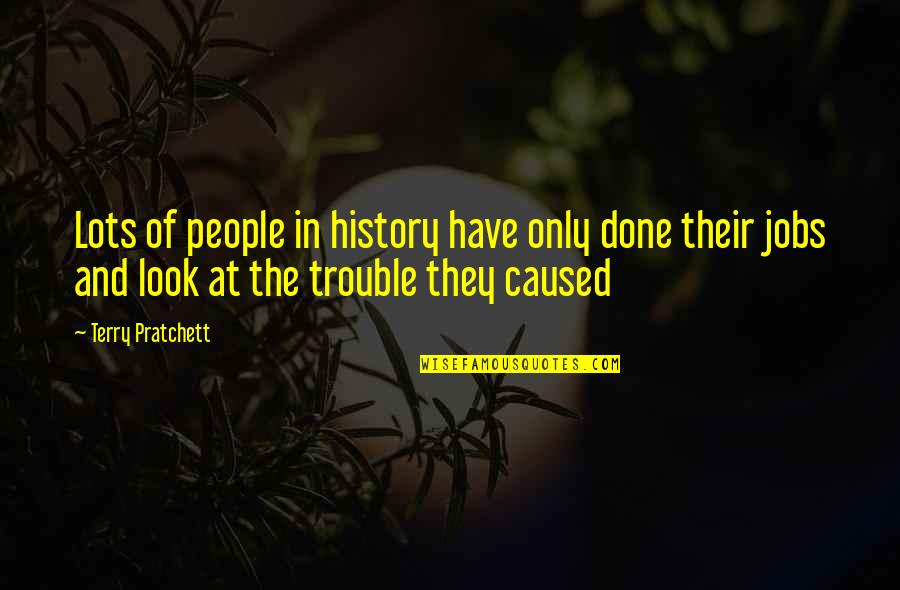 Lots of people in history have only done their jobs and look at the trouble they caused —
Terry Pratchett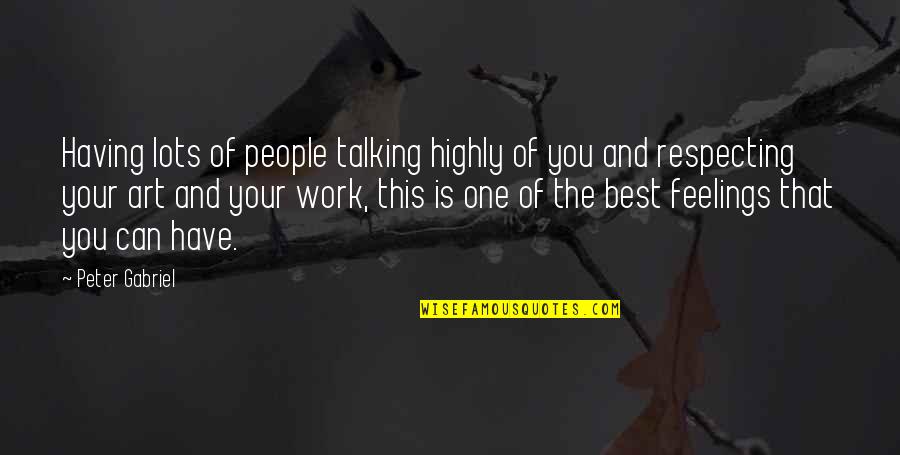 Having lots of people talking highly of you and respecting your art and your work, this is one of the best feelings that you can have. —
Peter Gabriel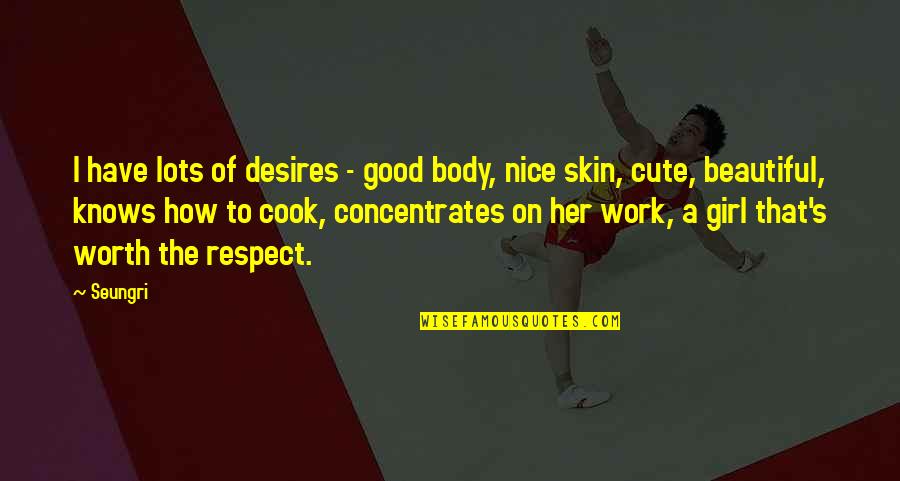 I have lots of desires - good body, nice skin, cute, beautiful, knows how to cook, concentrates on her work, a girl that's worth the respect. —
Seungri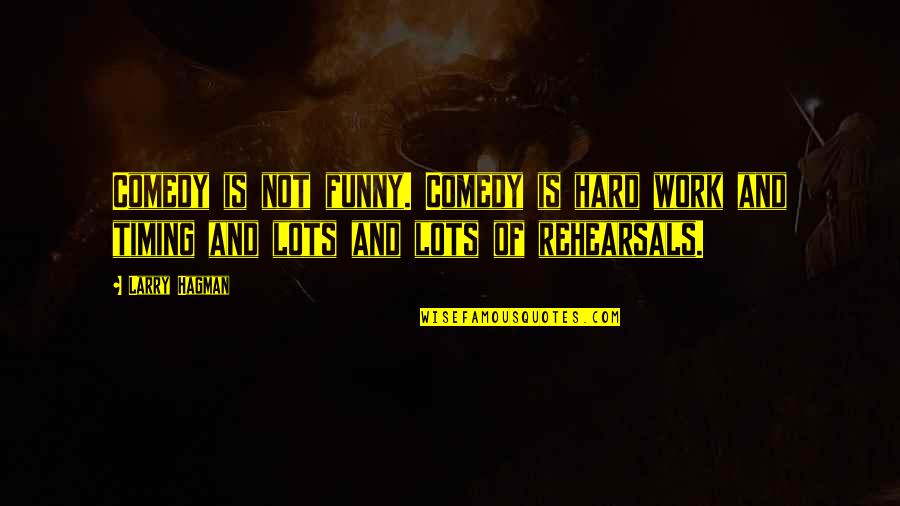 Comedy is not funny. Comedy is hard work and timing and lots and lots of rehearsals. —
Larry Hagman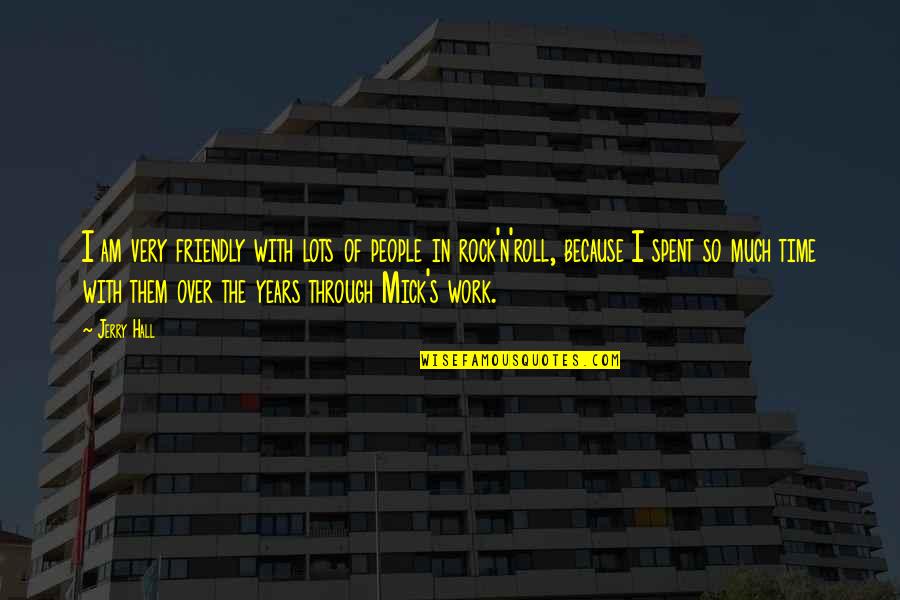 I am very friendly with lots of people in rock'n'roll, because I spent so much time with them over the years through Mick's work. —
Jerry Hall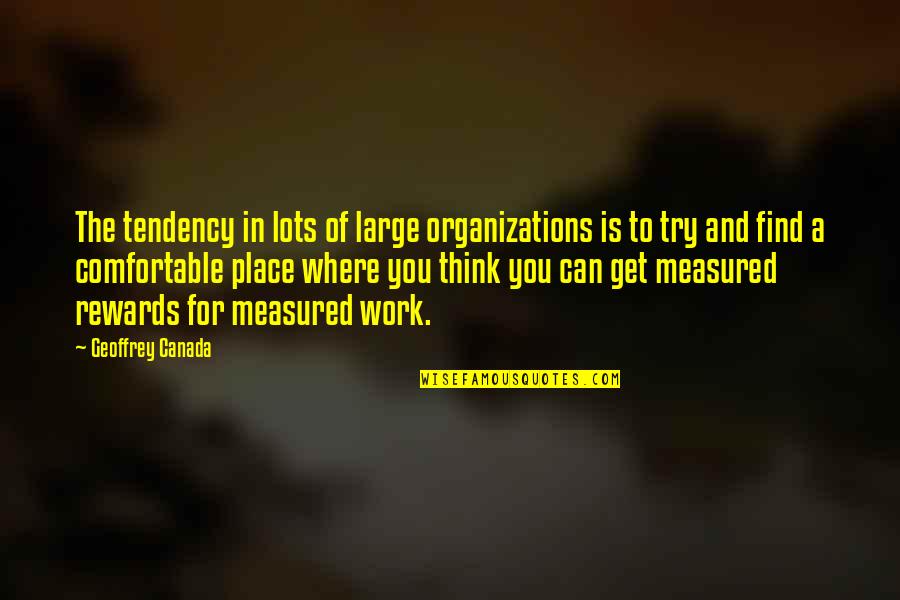 The tendency in lots of large organizations is to try and find a comfortable place where you think you can get measured rewards for measured work. —
Geoffrey Canada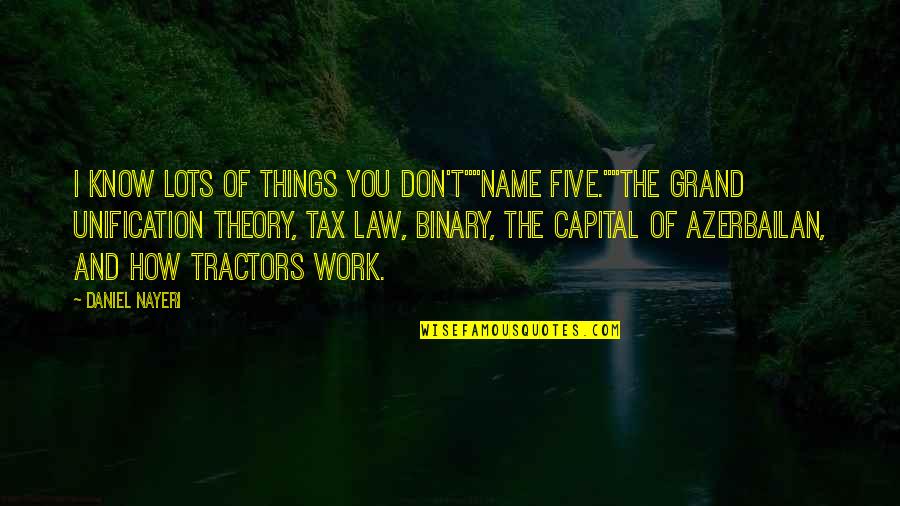 I know lots of things you don't"
"Name five."
"The Grand Unification Theory, tax law, binary, the capital of Azerbailan, and how tractors work. —
Daniel Nayeri
With the Internet, you can get lots of info in advance, but a local person who knows how to work the system is invaluable. —
Peter Menzel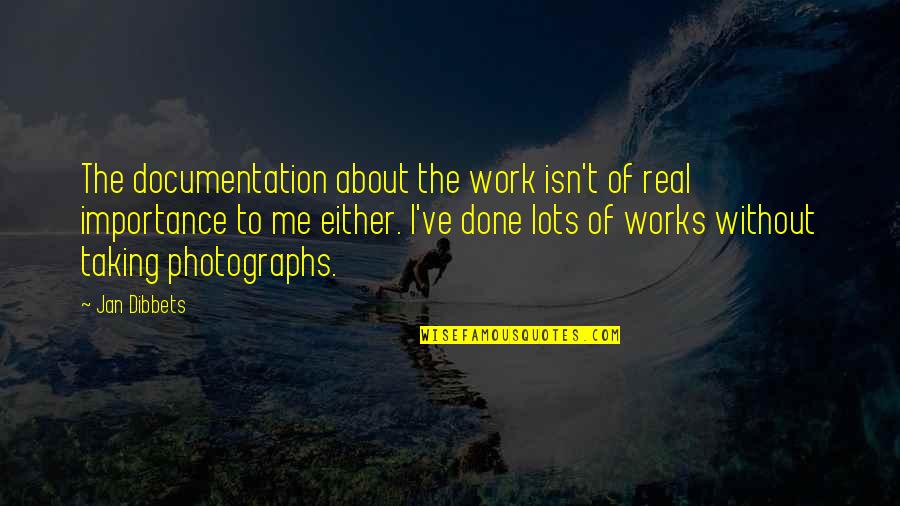 The documentation about the work isn't of real importance to me either. I've done
lots of work
s without taking photographs. —
Jan Dibbets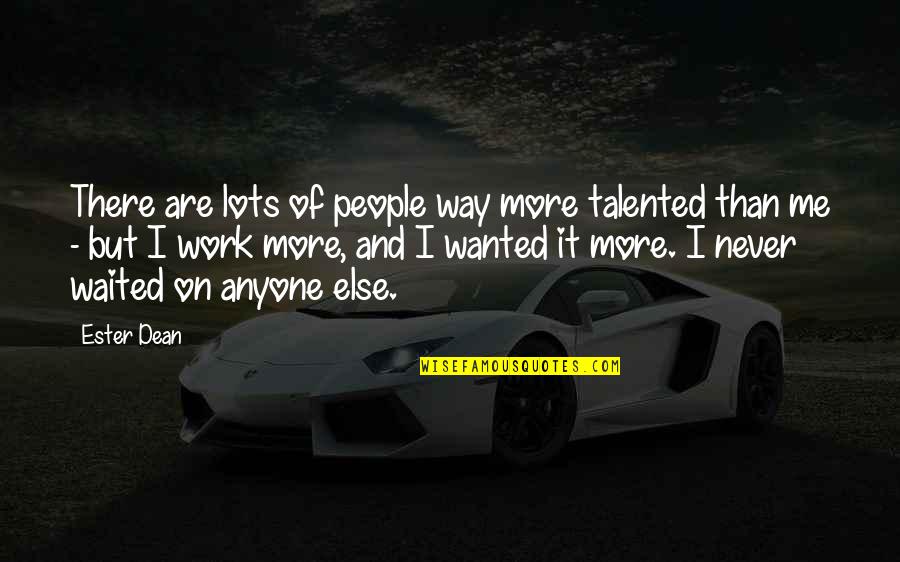 There are lots of people way more talented than me - but I work more, and I wanted it more. I never waited on anyone else. —
Ester Dean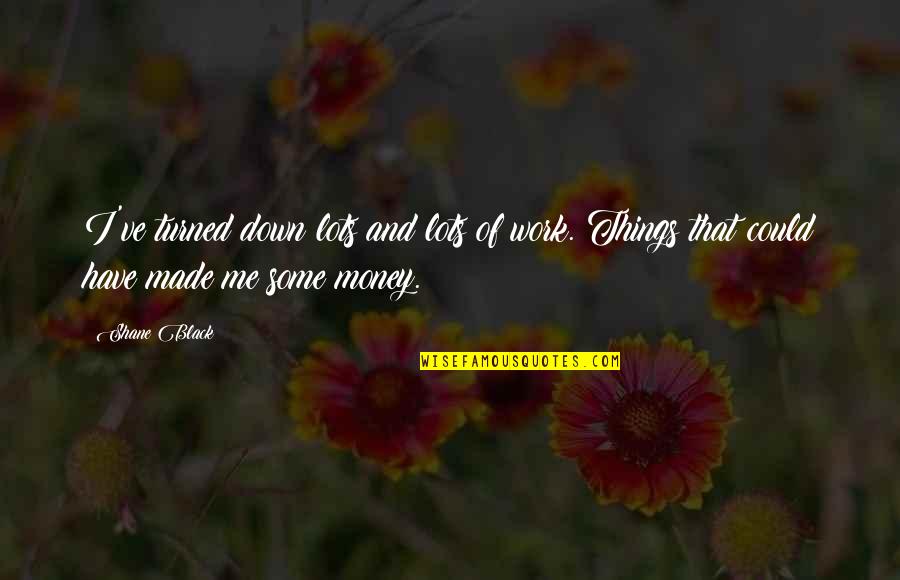 I've turned down lots and
lots of work
. Things that could have made me some money. —
Shane Black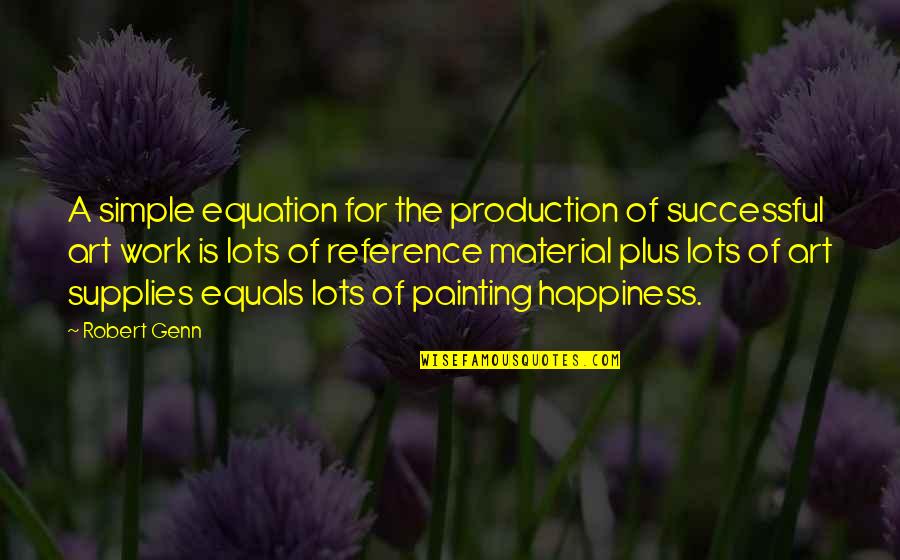 A simple equation for the production of successful art work is lots of reference material plus lots of art supplies equals lots of painting happiness. —
Robert Genn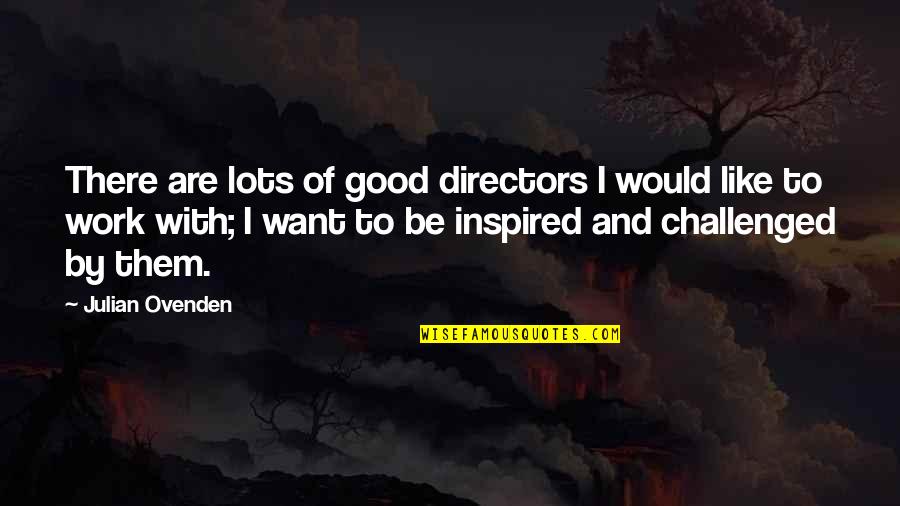 There are lots of good directors I would like to work with; I want to be inspired and challenged by them. —
Julian Ovenden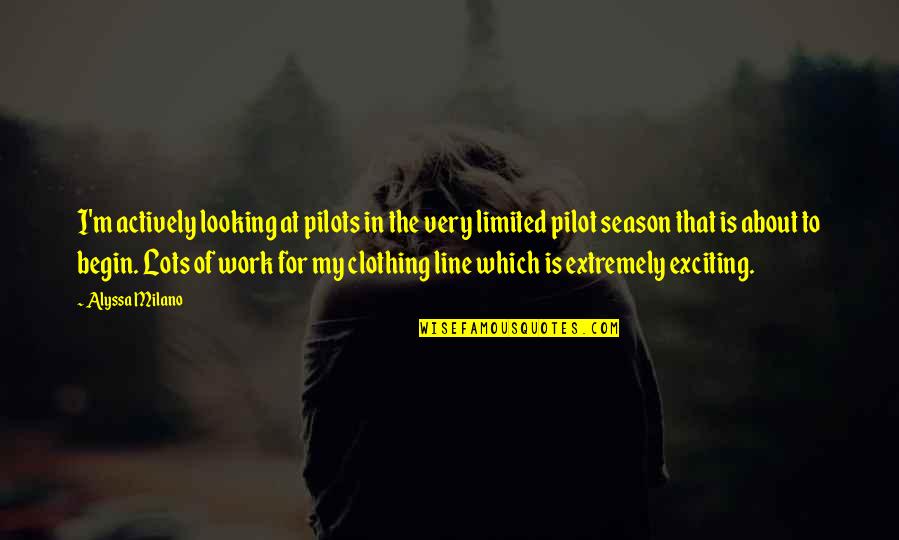 I'm actively looking at pilots in the very limited pilot season that is about to begin.
Lots of work
for my clothing line which is extremely exciting. —
Alyssa Milano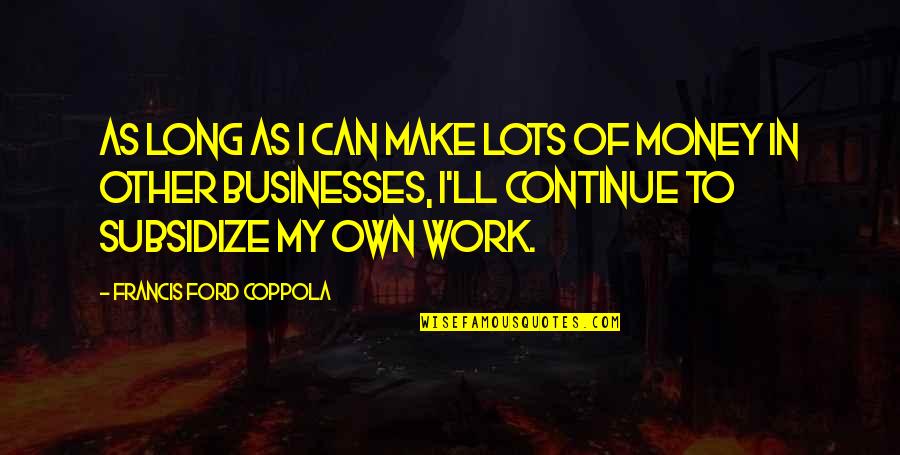 As long as I can make lots of money in other businesses, I'll continue to subsidize my own work. —
Francis Ford Coppola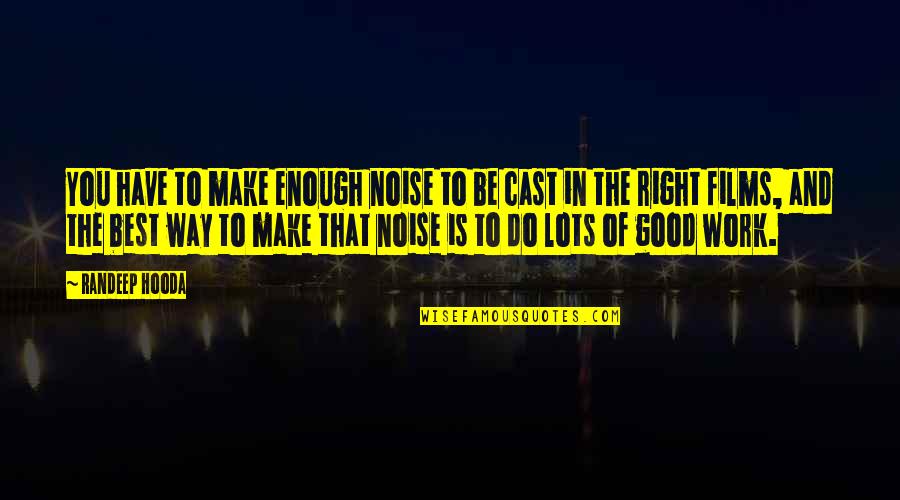 You have to make enough noise to be cast in the right films, and the best way to make that noise is to do lots of good work. —
Randeep Hooda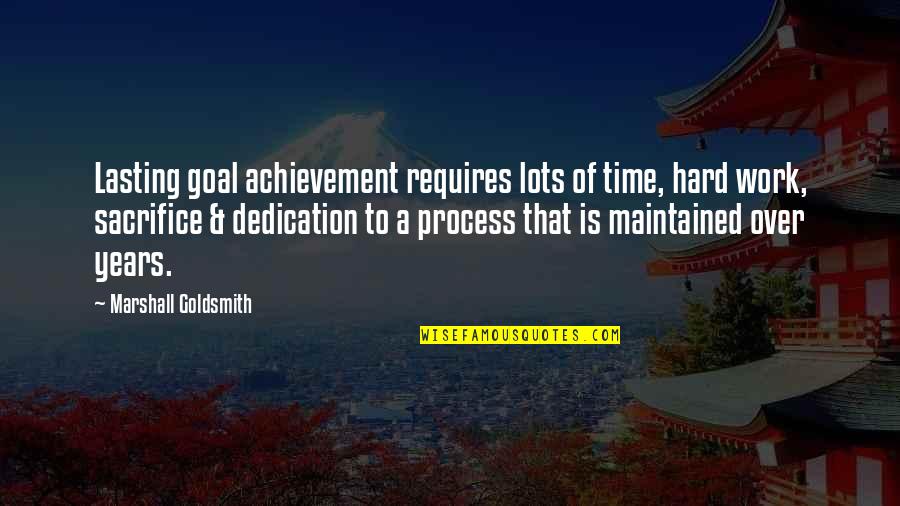 Lasting goal achievement requires lots of time, hard work, sacrifice & dedication to a process that is maintained over years. —
Marshall Goldsmith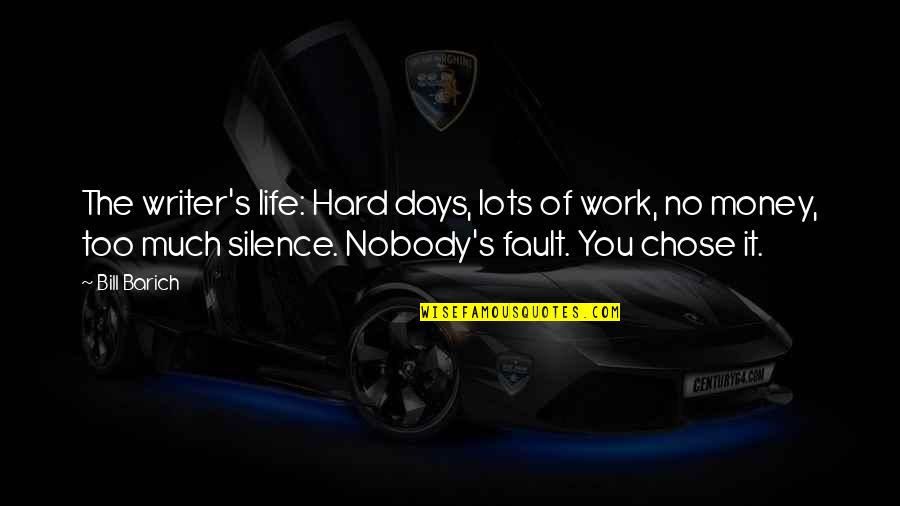 The writer's life: Hard days,
lots of work
, no money, too much silence. Nobody's fault. You chose it. —
Bill Barich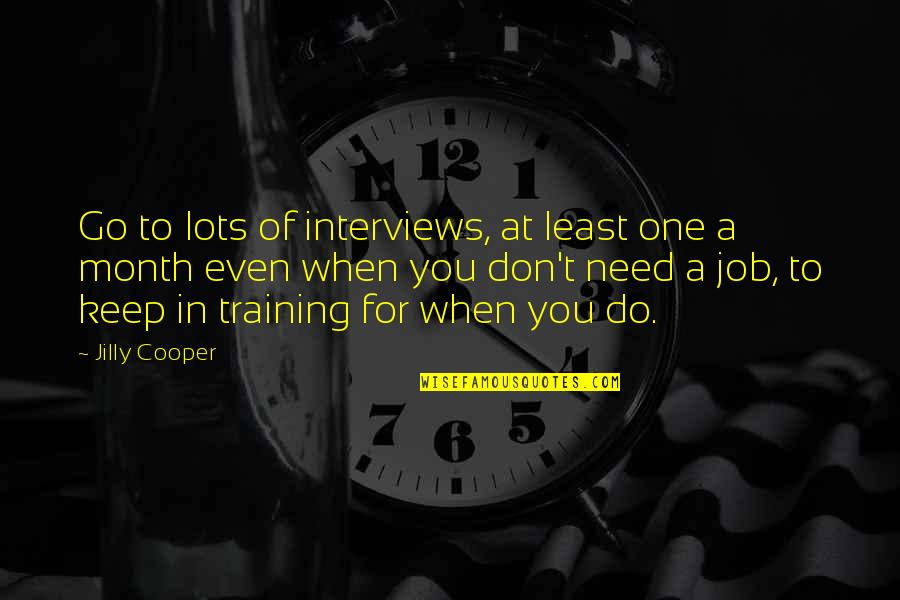 Go to lots of interviews, at least one a month even when you don't need a job, to keep in training for when you do. —
Jilly Cooper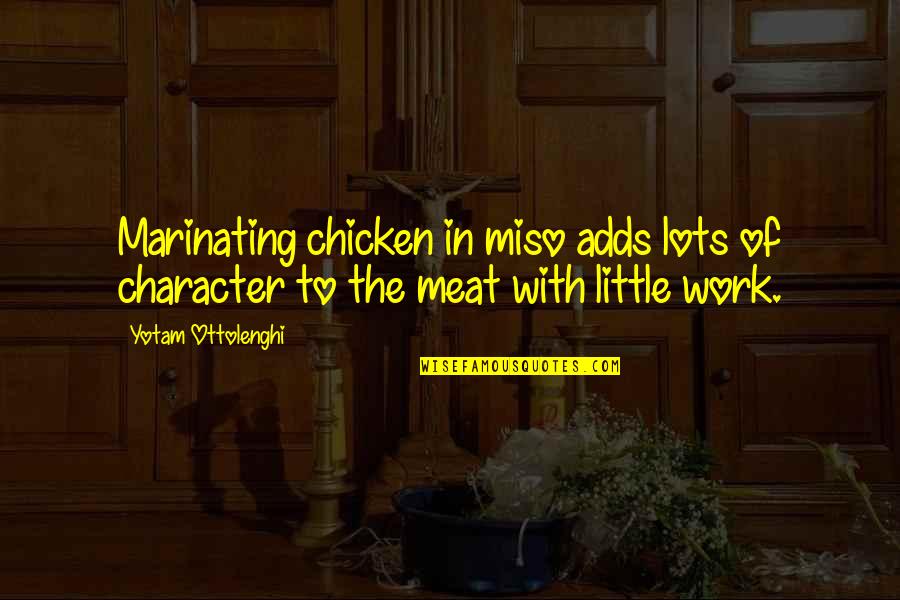 Marinating chicken in miso adds lots of character to the meat with little work. —
Yotam Ottolenghi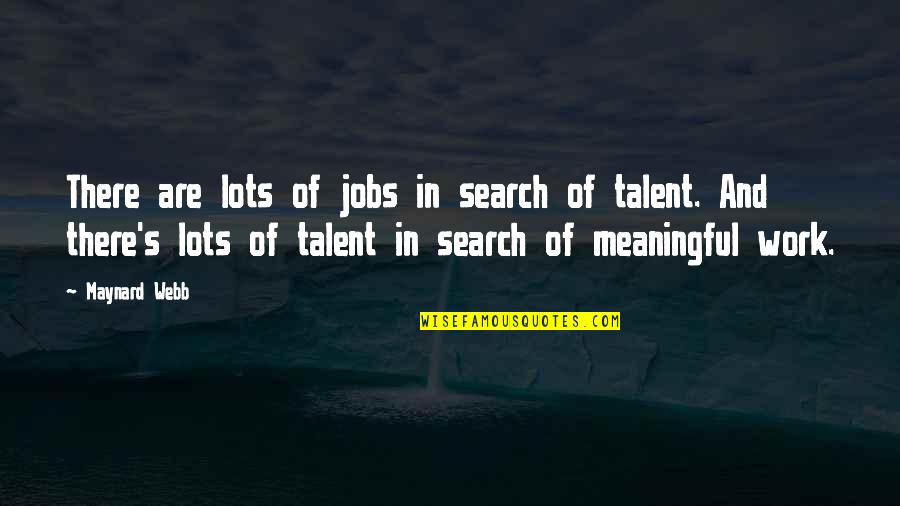 There are lots of jobs in search of talent. And there's lots of talent in search of meaningful work. —
Maynard Webb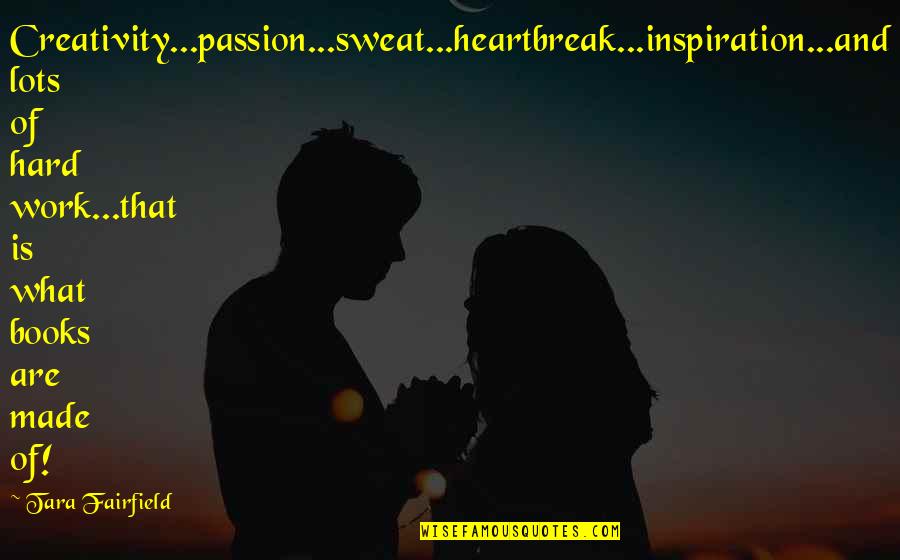 Creativity...passion...sweat...heartbreak...inspiration...and lots of hard work...that is what books are made of! —
Tara Fairfield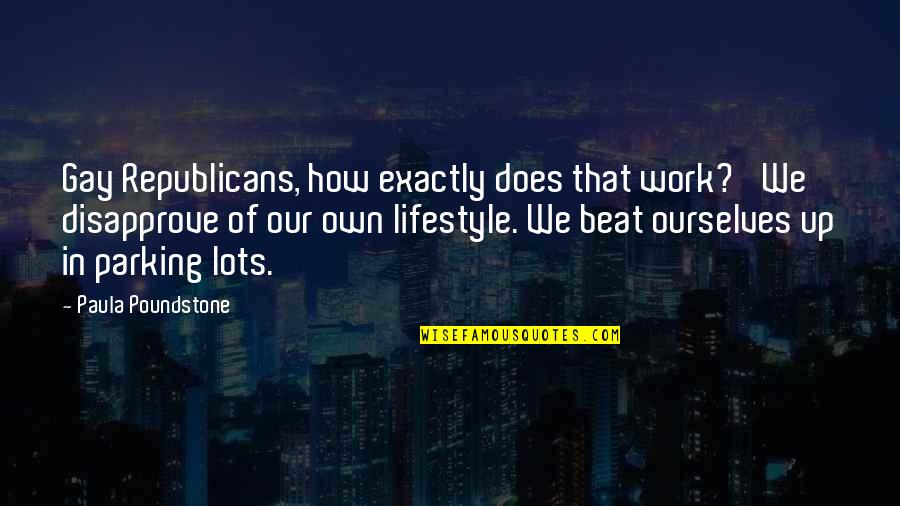 Gay Republicans, how exactly does that work? 'We disapprove of our own lifestyle. We beat ourselves up in parking lots. —
Paula Poundstone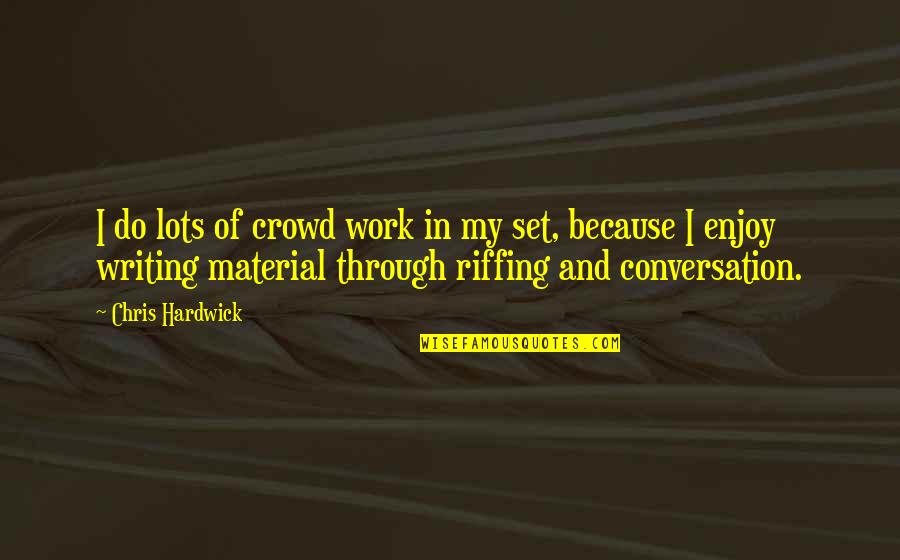 I do lots of crowd work in my set, because I enjoy writing material through riffing and conversation. —
Chris Hardwick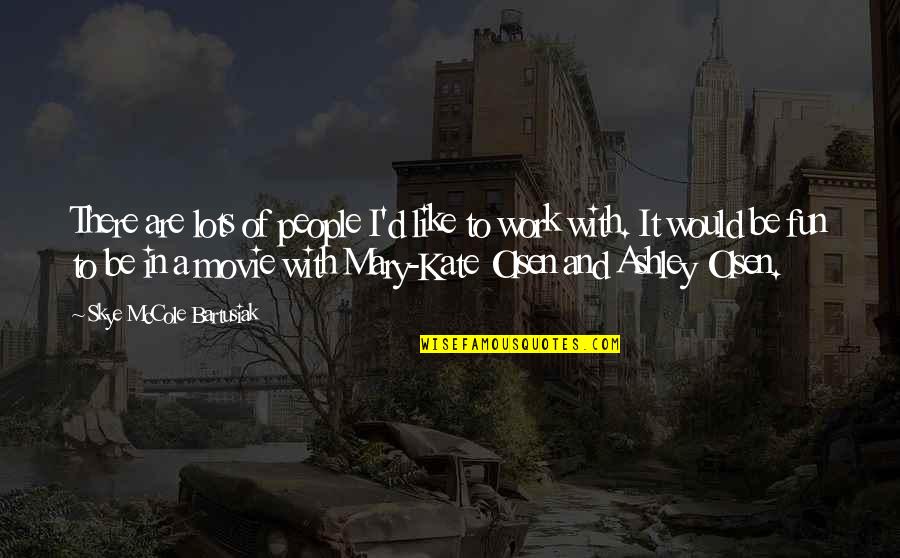 There are lots of people I'd like to work with. It would be fun to be in a movie with Mary-Kate Olsen and Ashley Olsen. —
Skye McCole Bartusiak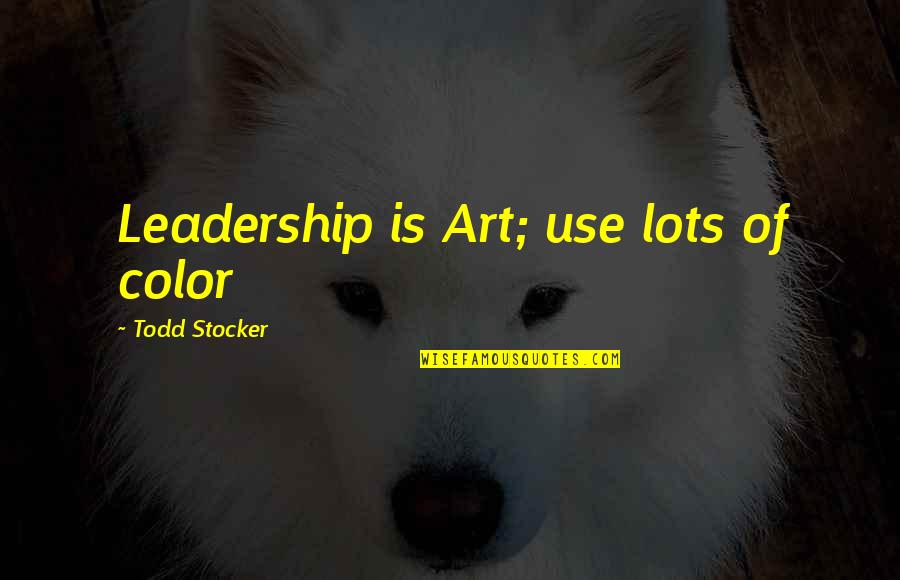 Leadership is Art; use lots of color —
Todd Stocker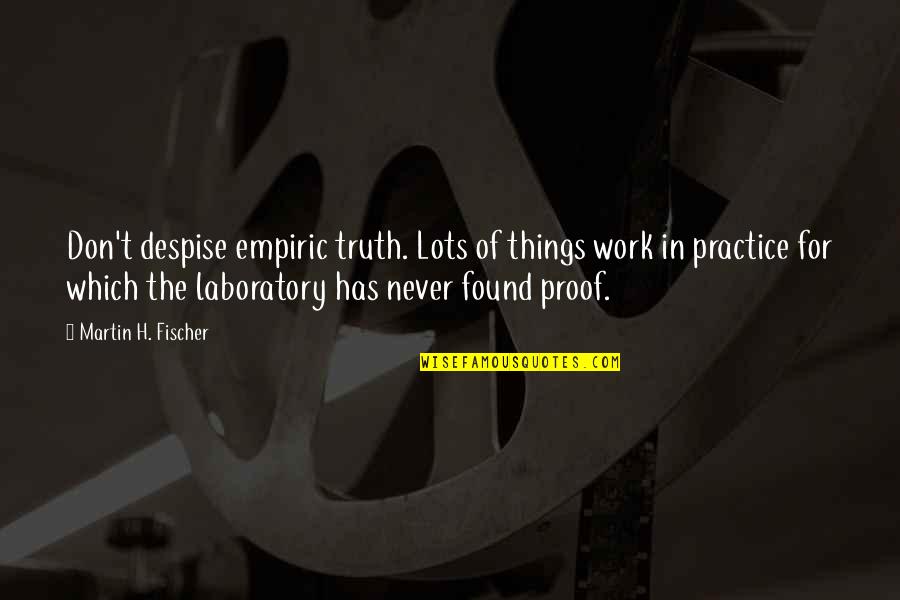 Don't despise empiric truth. Lots of things work in practice for which the laboratory has never found proof. —
Martin H. Fischer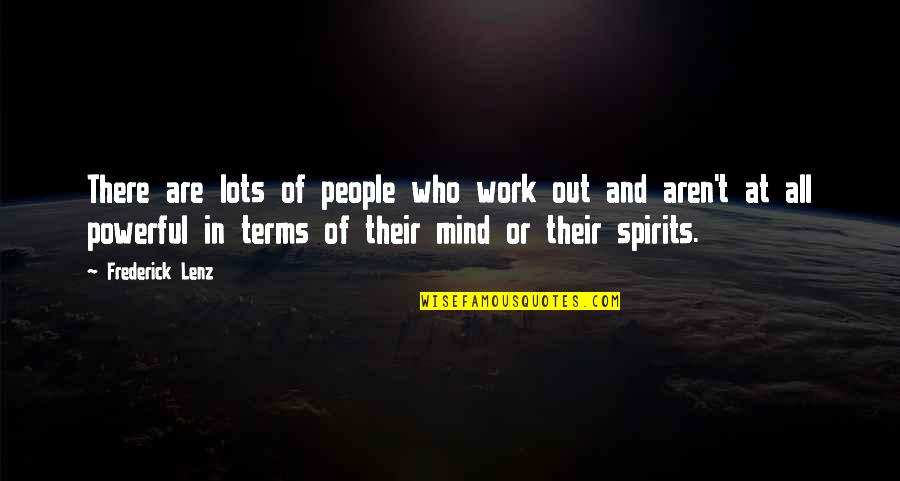 There are lots of people who work out and aren't at all powerful in terms of their mind or their spirits. —
Frederick Lenz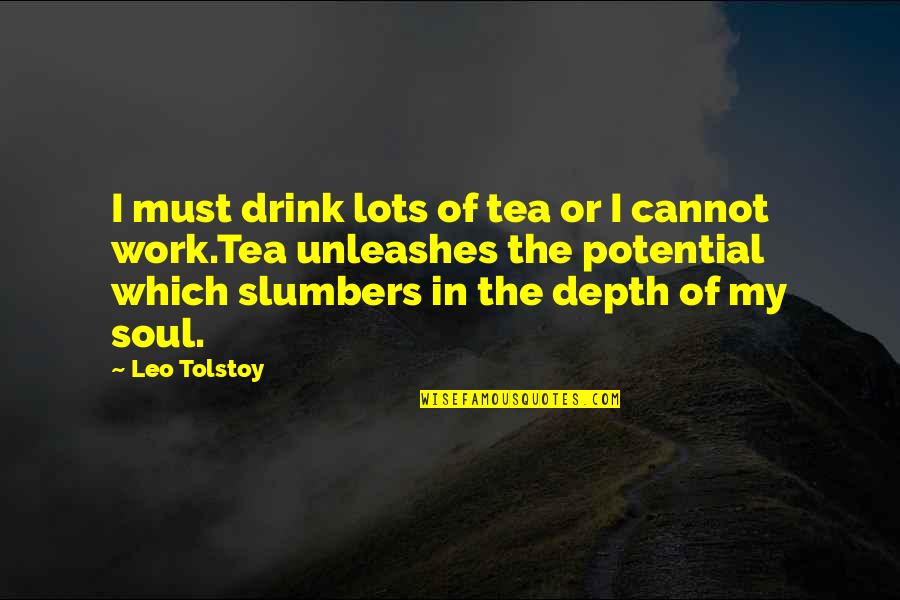 I must drink lots of tea or I cannot work.
Tea unleashes the potential which slumbers in the depth of my soul. —
Leo Tolstoy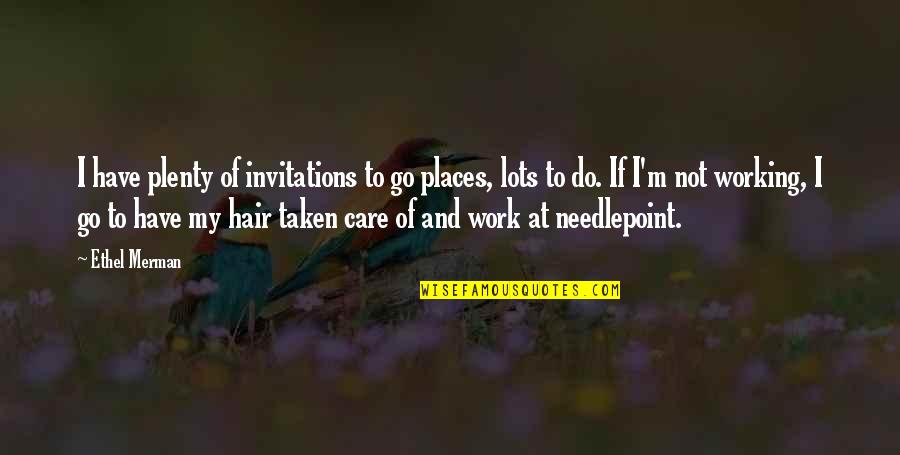 I have plenty of invitations to go places, lots to do. If I'm not working, I go to have my hair taken care of and work at needlepoint. —
Ethel Merman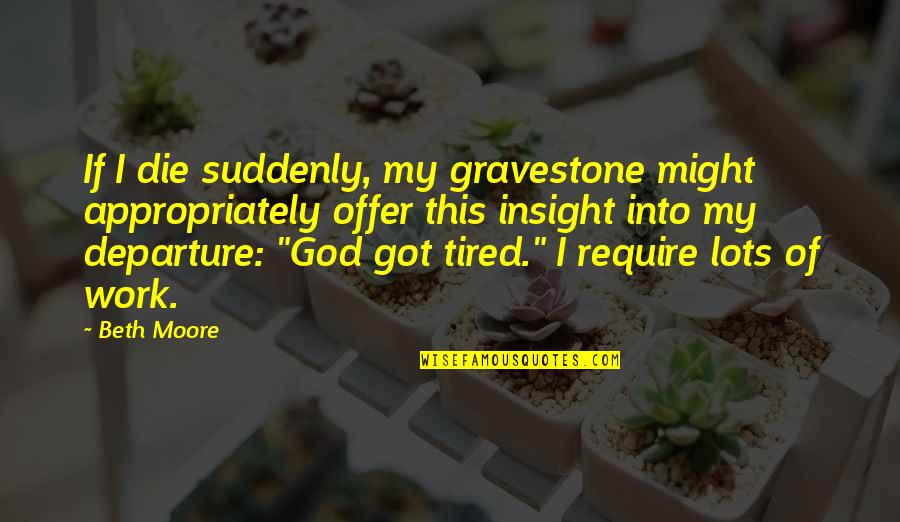 If I die suddenly, my gravestone might appropriately offer this insight into my departure: "God got tired." I require
lots of work
. —
Beth Moore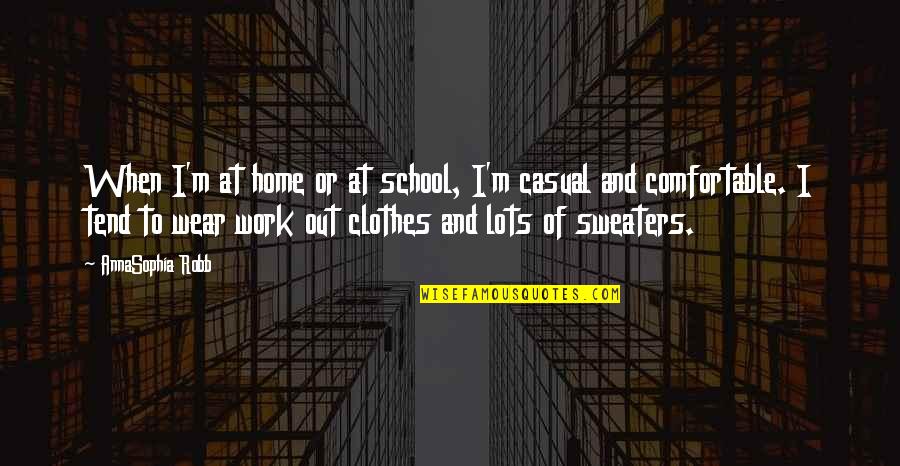 When I'm at home or at school, I'm casual and comfortable. I tend to wear work out clothes and lots of sweaters. —
AnnaSophia Robb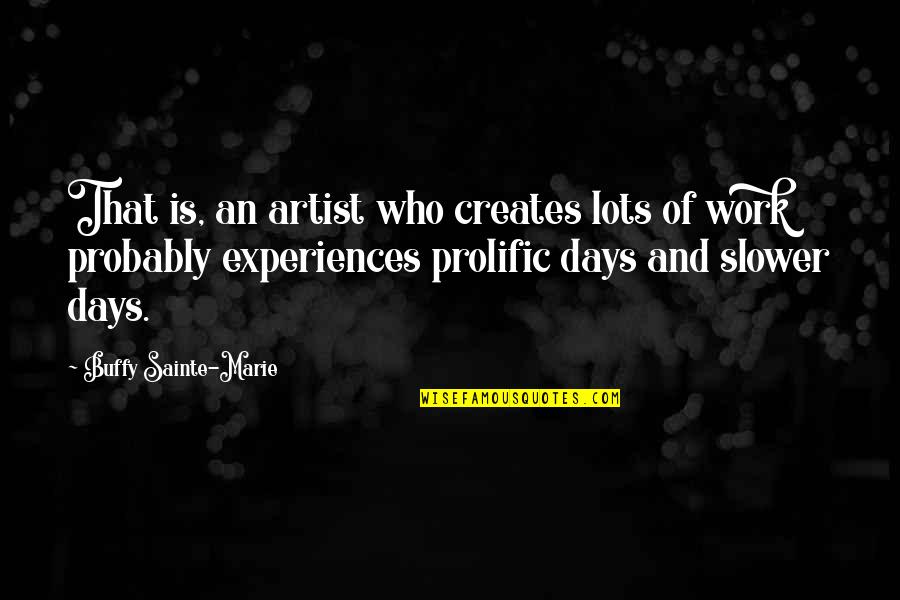 That is, an artist who creates
lots of work
probably experiences prolific days and slower days. —
Buffy Sainte-Marie