Loss And Living Quotes
Collection of top 50 famous quotes about Loss And Living
Loss And Living Quotes & Sayings
Happy to read and share the best inspirational Loss And Living quotes, sayings and quotations on Wise Famous Quotes.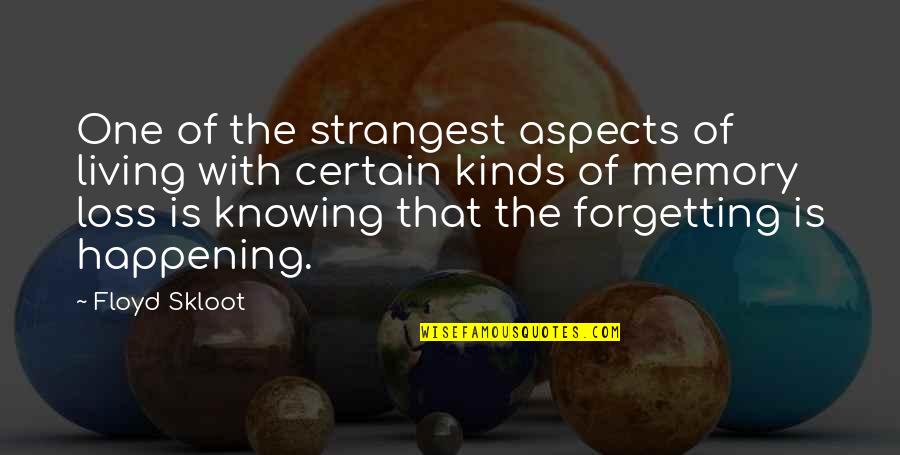 One of the strangest aspects of living with certain kinds of memory loss is knowing that the forgetting is happening.
—
Floyd Skloot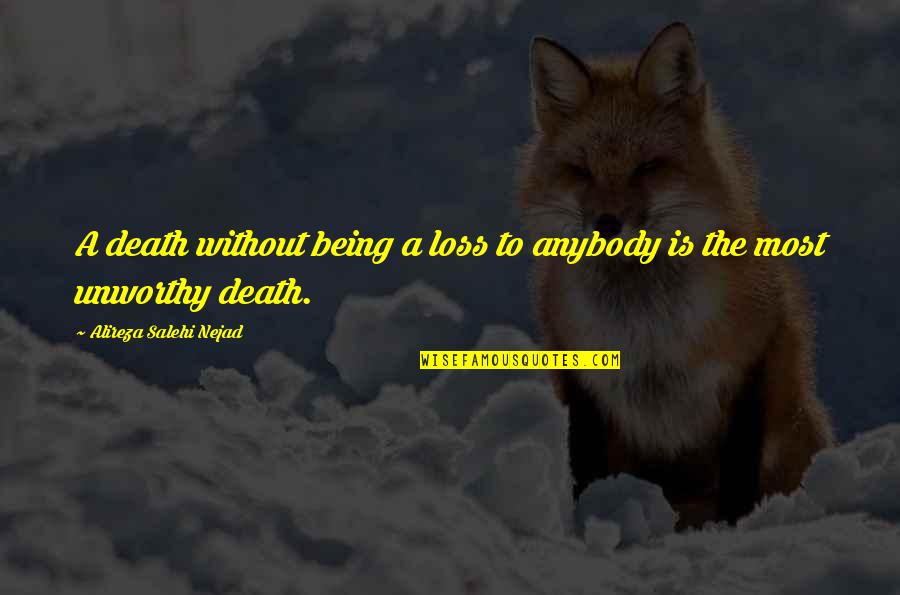 A death without being a loss to anybody is the most unworthy death.
—
Alireza Salehi Nejad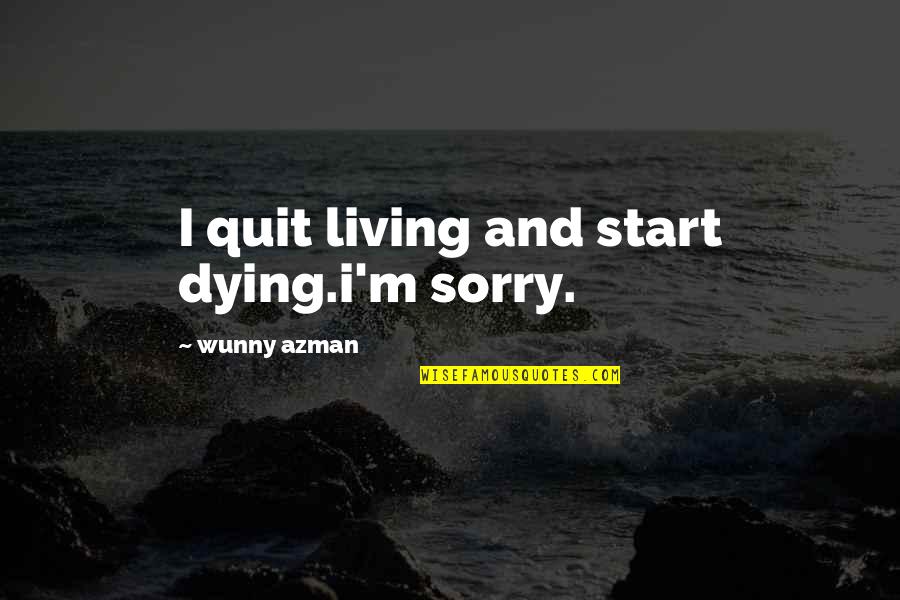 I quit living and start dying.i'm sorry.
—
Wunny Azman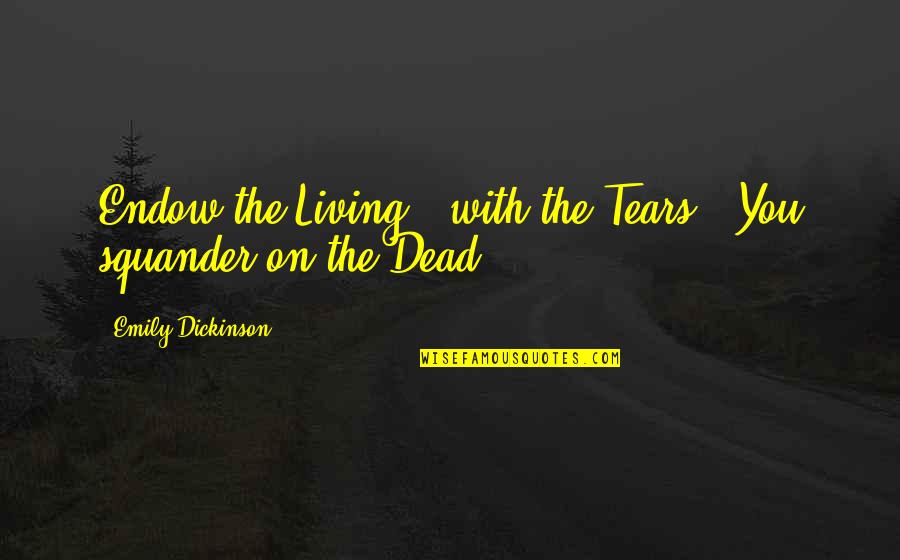 Endow the Living - with the Tears - You squander on the Dead.
—
Emily Dickinson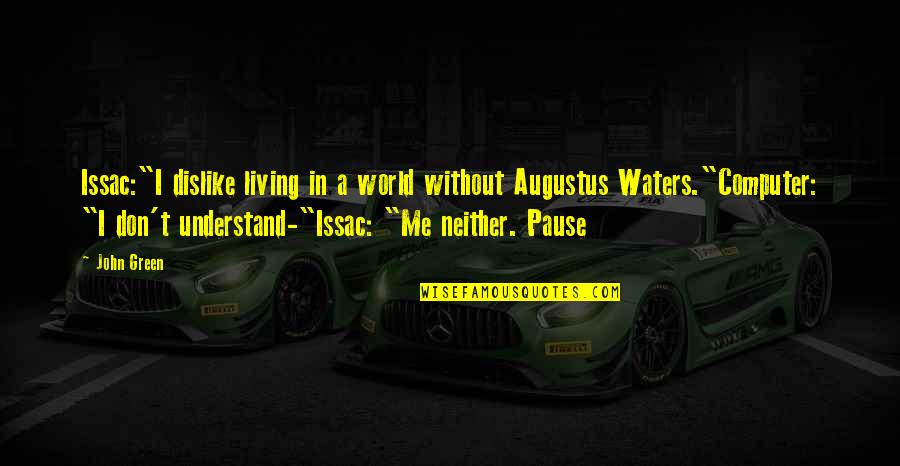 Issac:"I dislike living in a world without Augustus Waters."
Computer: "I don't understand-"
Issac: "Me neither. Pause
—
John Green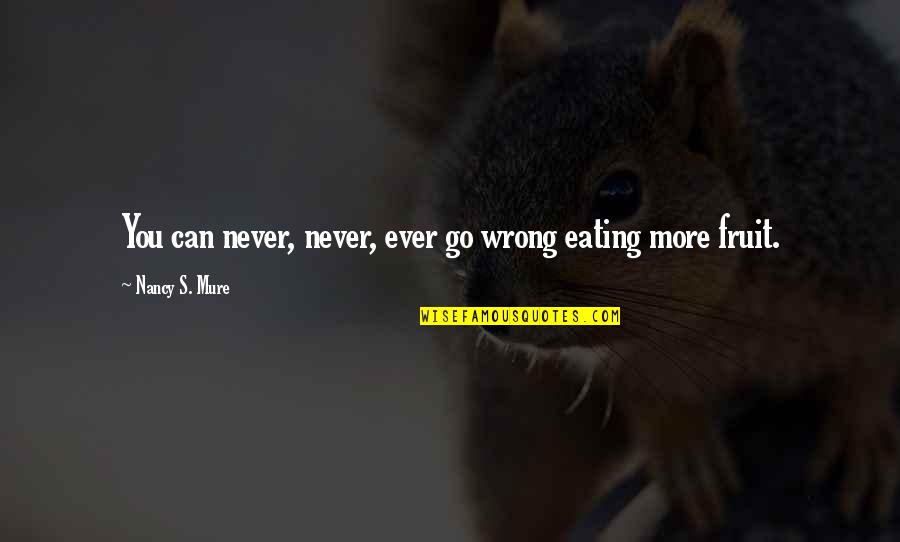 You can never, never, ever go wrong eating more fruit. —
Nancy S. Mure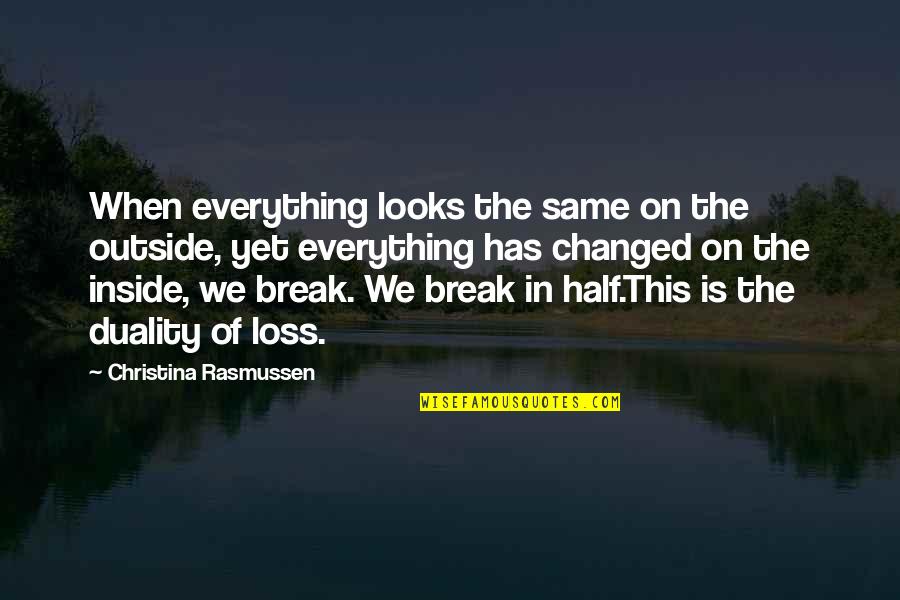 When everything looks the same on the outside, yet everything has changed on the inside, we break. We break in half.
This is the duality of loss. —
Christina Rasmussen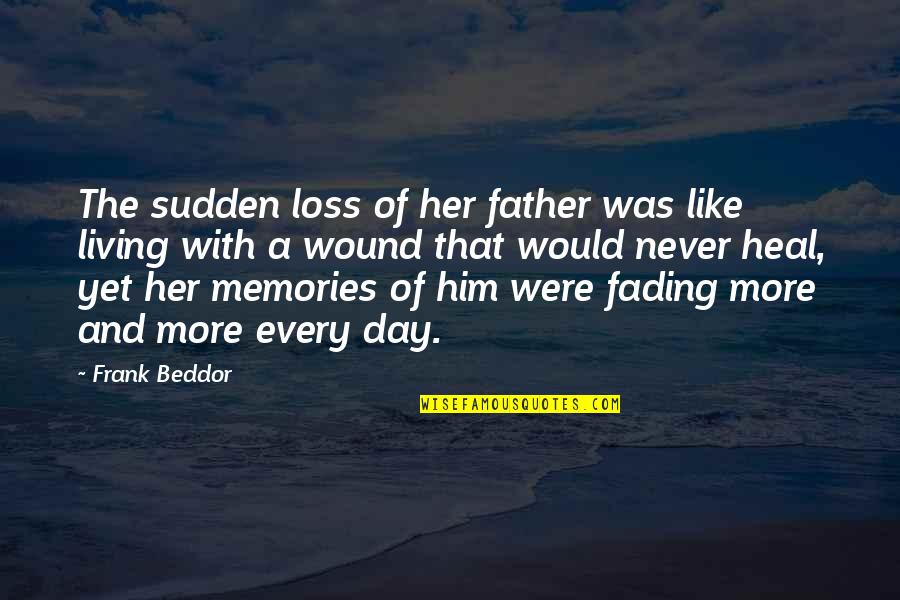 The sudden loss of her father was like living with a wound that would never heal, yet her memories of him were fading more and more every day. —
Frank Beddor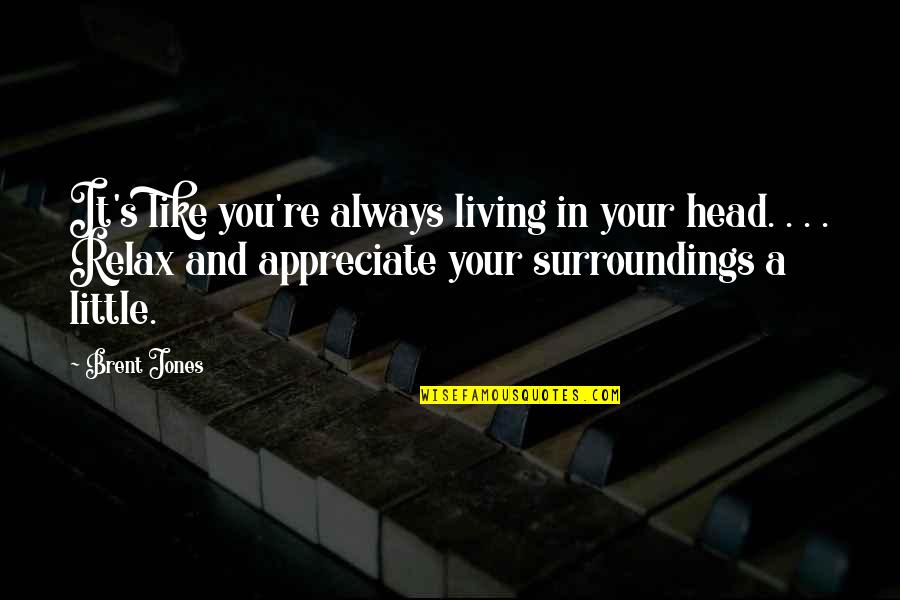 It's like you're always living in your head. . . . Relax and appreciate your surroundings a little. —
Brent Jones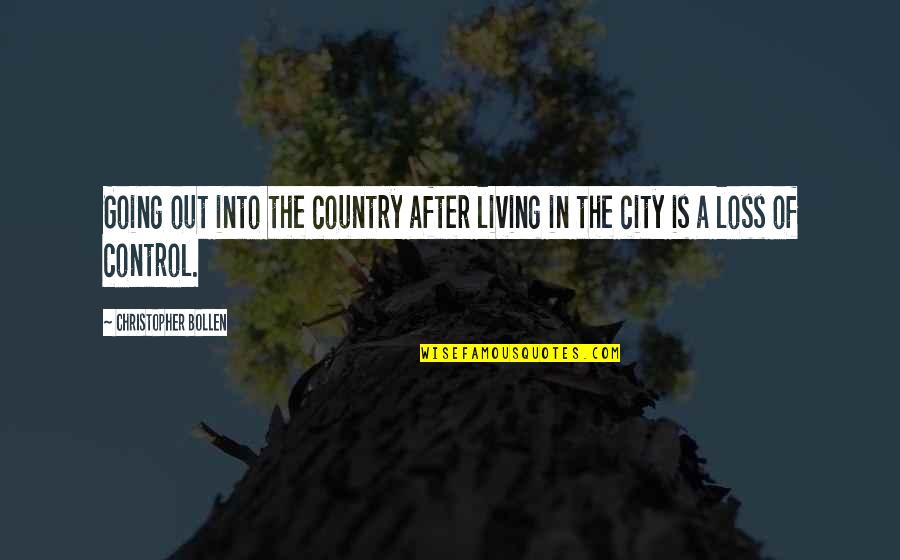 Going out into the country after living in the city is a loss of control. —
Christopher Bollen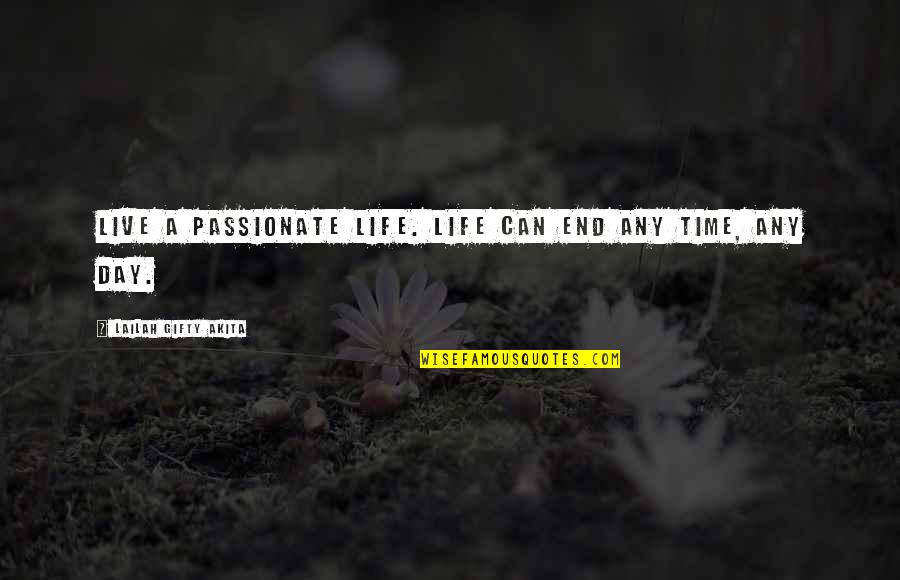 Live a passionate life.
Life can end any time, any day. —
Lailah Gifty Akita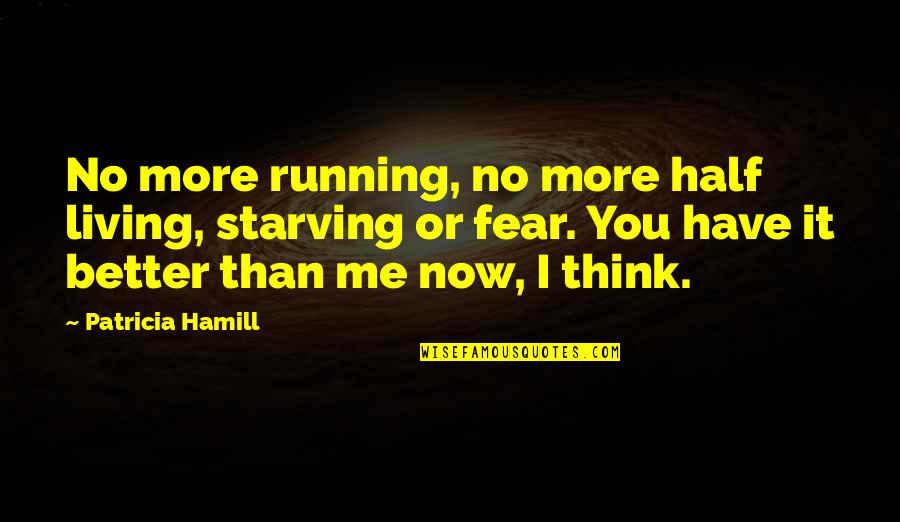 No more running, no more half living, starving or fear. You have it better than me now, I think. —
Patricia Hamill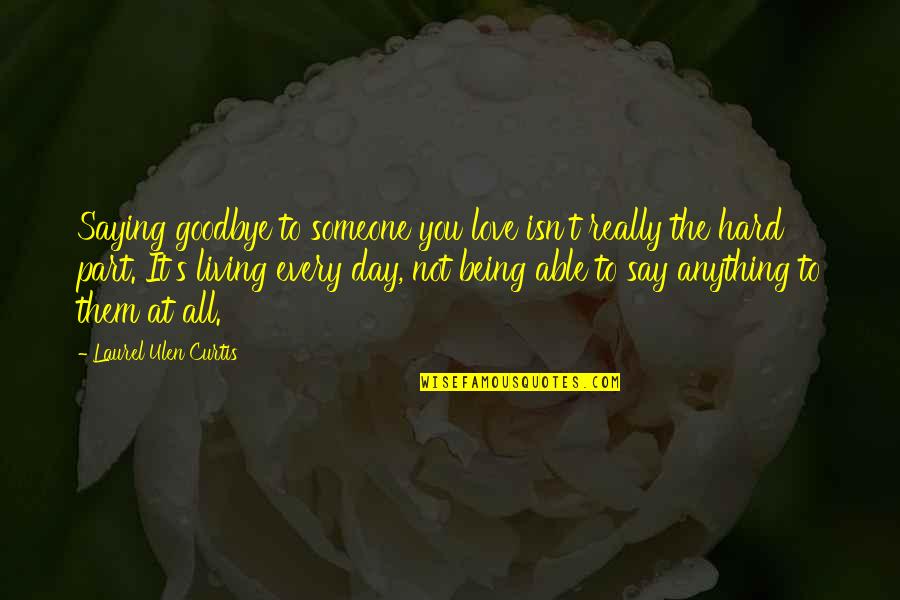 Saying goodbye to someone you love isn't really the hard part. It's living every day, not being able to say anything to them at all. —
Laurel Ulen Curtis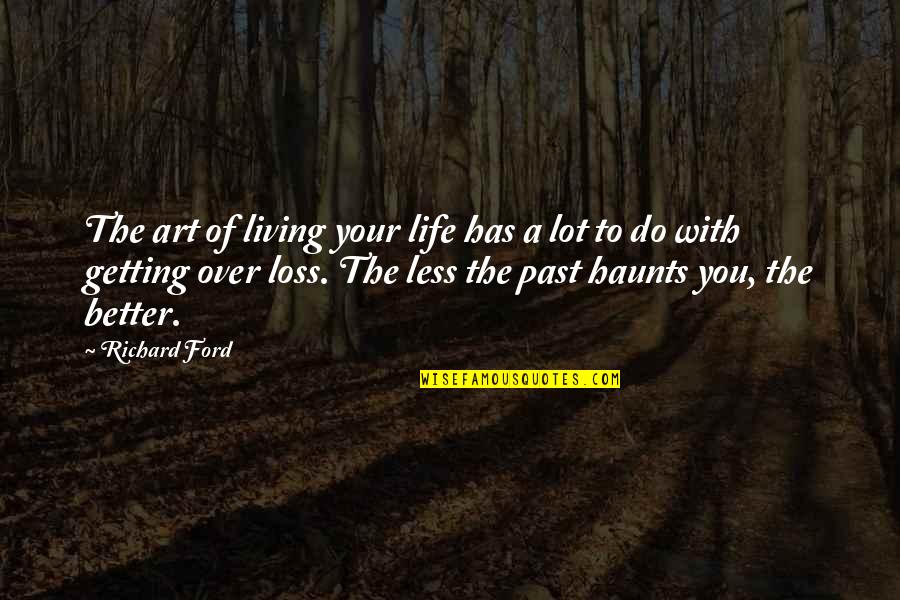 The art of living your life has a lot to do with getting over loss. The less the past haunts you, the better. —
Richard Ford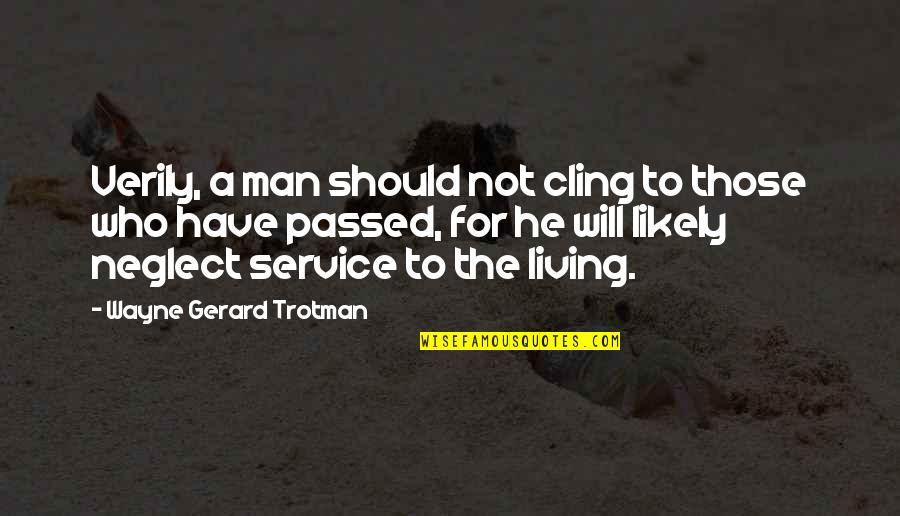 Verily, a man should not cling to those who have passed, for he will likely neglect service to the living. —
Wayne Gerard Trotman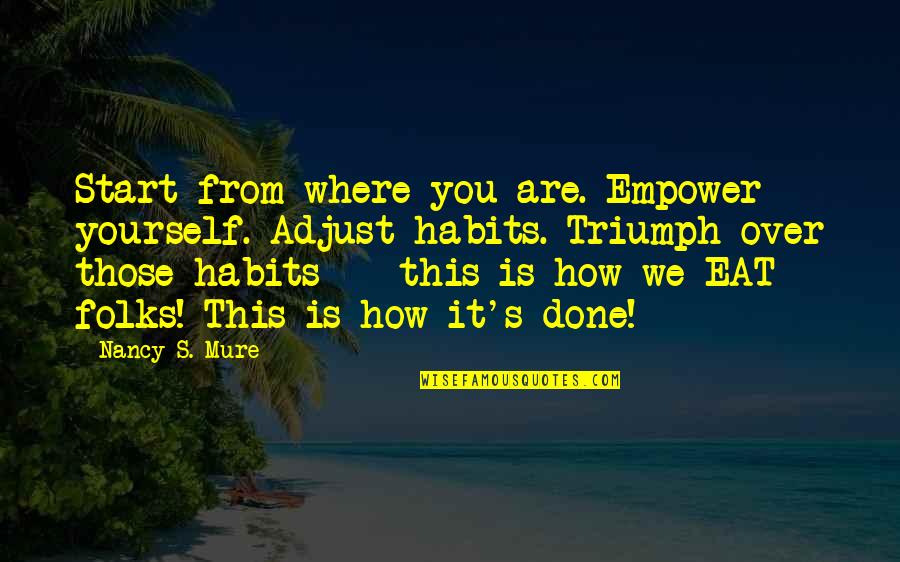 Start from where you are. Empower yourself. Adjust habits. Triumph over those habits -- this is how we EAT folks! This is how it's done! —
Nancy S. Mure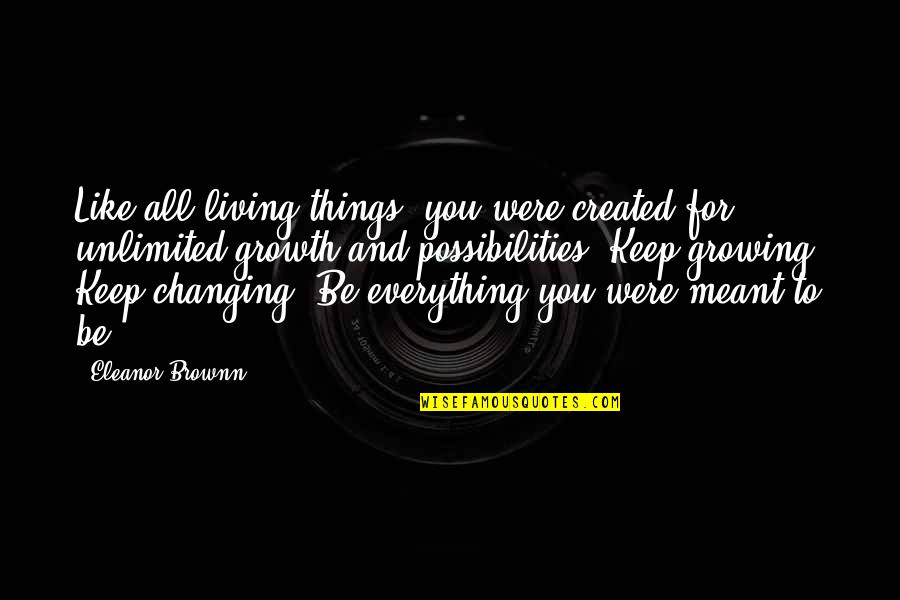 Like all living things, you were created for unlimited growth and possibilities. Keep growing. Keep changing. Be everything you were meant to be. —
Eleanor Brownn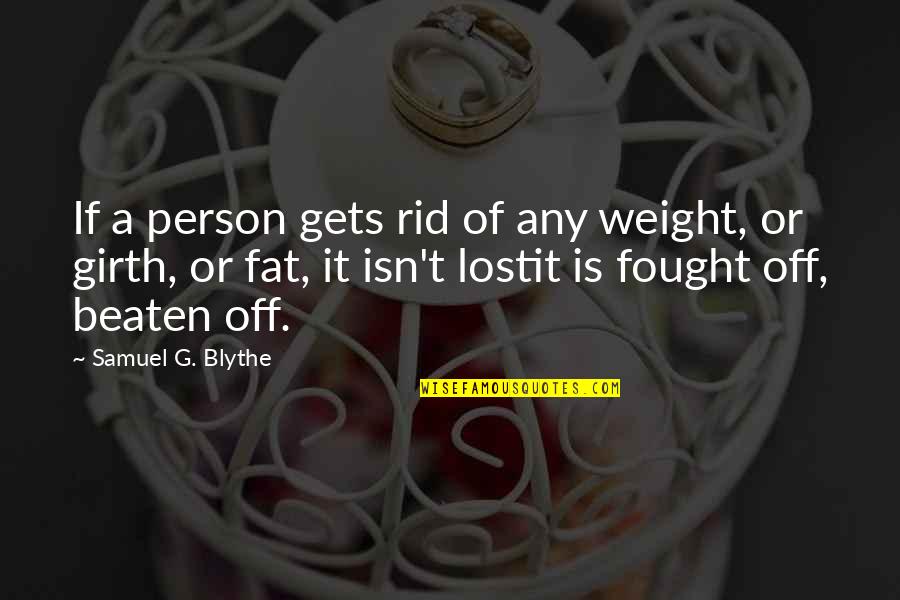 If a person gets rid of any weight, or girth, or fat, it isn't lost
it is fought off, beaten off. —
Samuel G. Blythe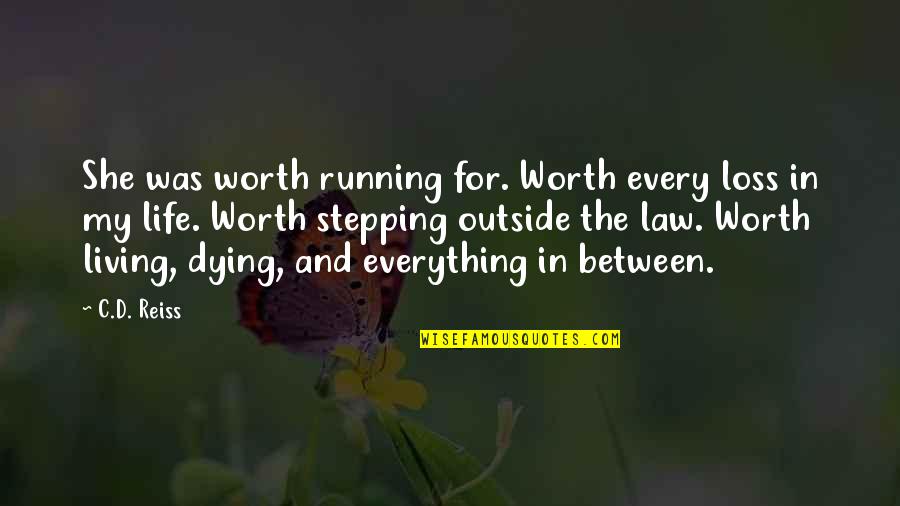 She was worth running for. Worth every loss in my life. Worth stepping outside the law. Worth living, dying, and everything in between. —
C.D. Reiss
Gain or loss. Living and dying. I have told you, Cyrain, they cannot be separated. —
George R R Martin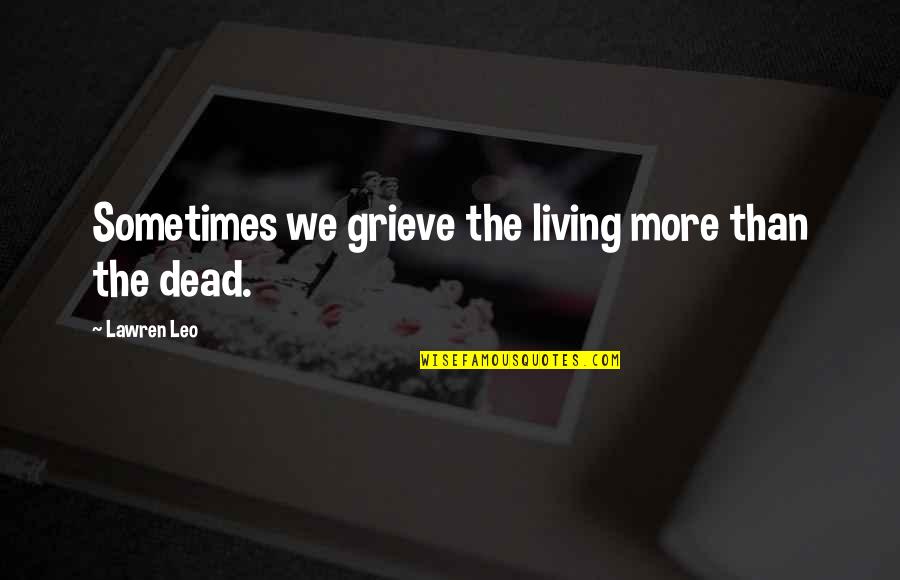 Sometimes we grieve the living more than the dead. —
Lawren Leo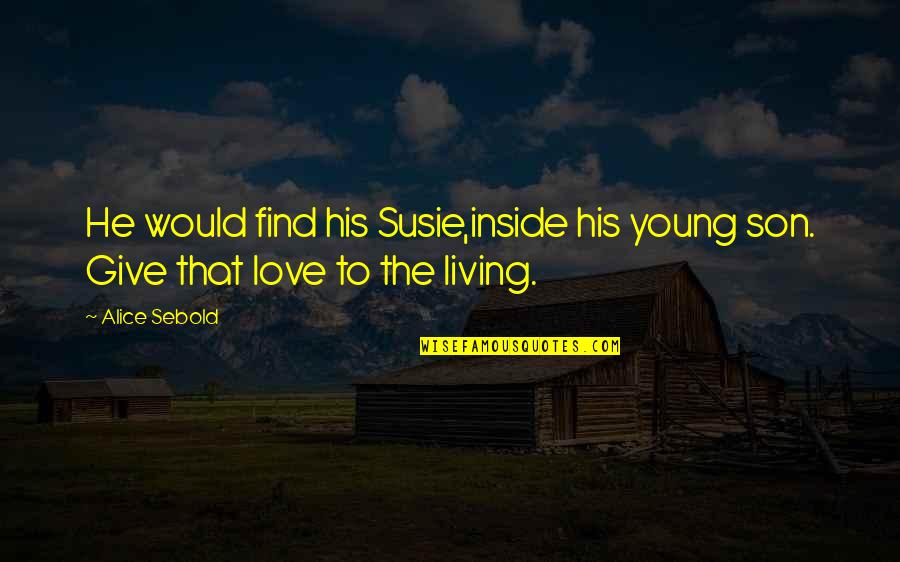 He would find his Susie,inside his young son. Give that love to the living. —
Alice Sebold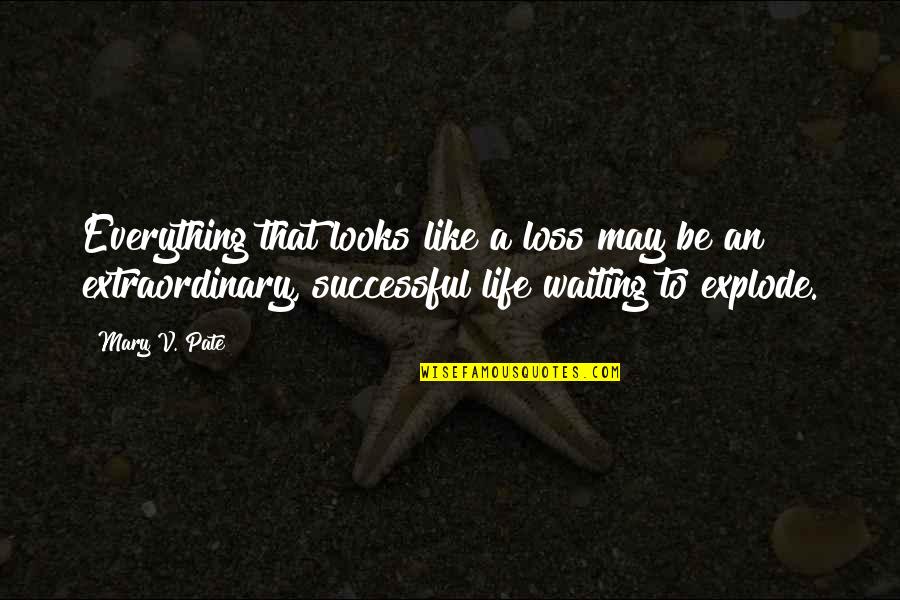 Everything that looks like a loss may be an extraordinary, successful life waiting to explode. —
Mary V. Pate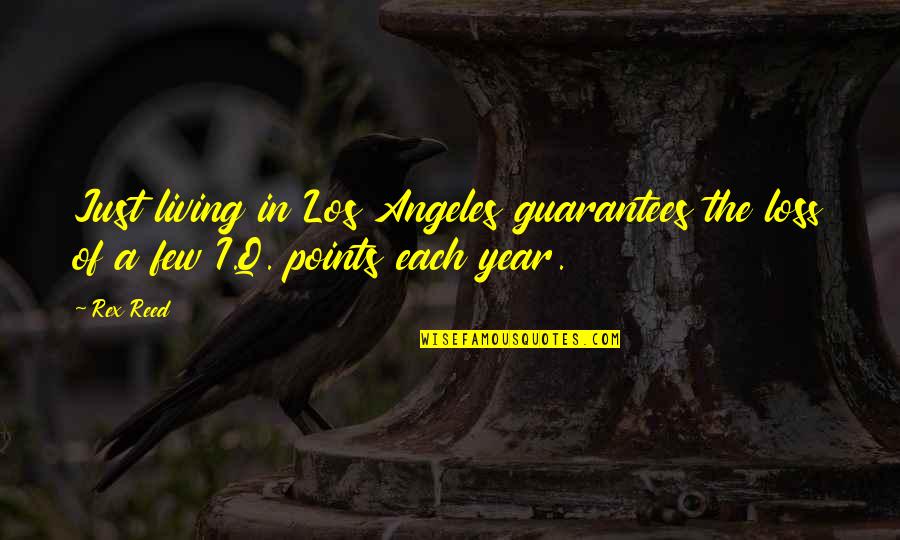 Just living in Los Angeles guarantees the loss of a few I.Q. points each year. —
Rex Reed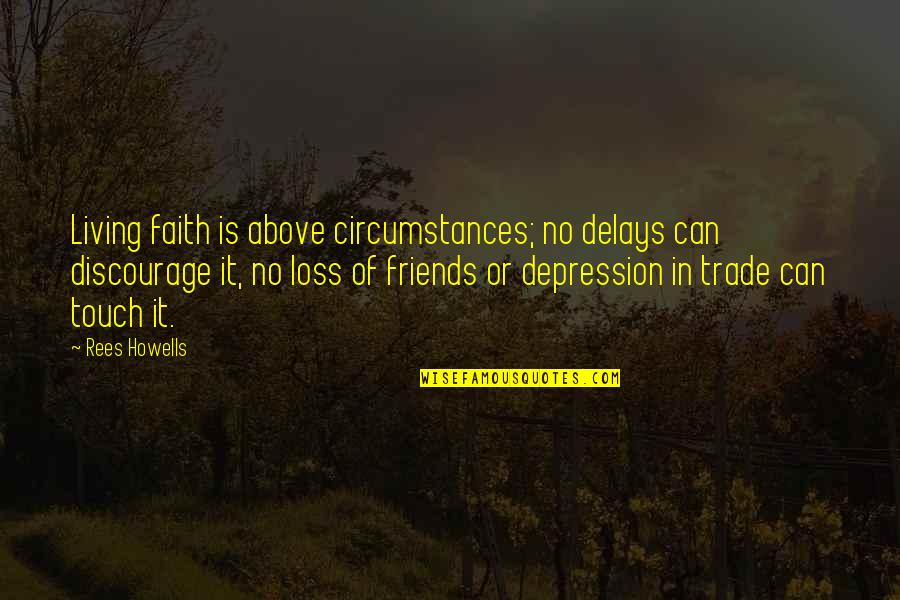 Living faith is above circumstances; no delays can discourage it, no loss of friends or depression in trade can touch it. —
Rees Howells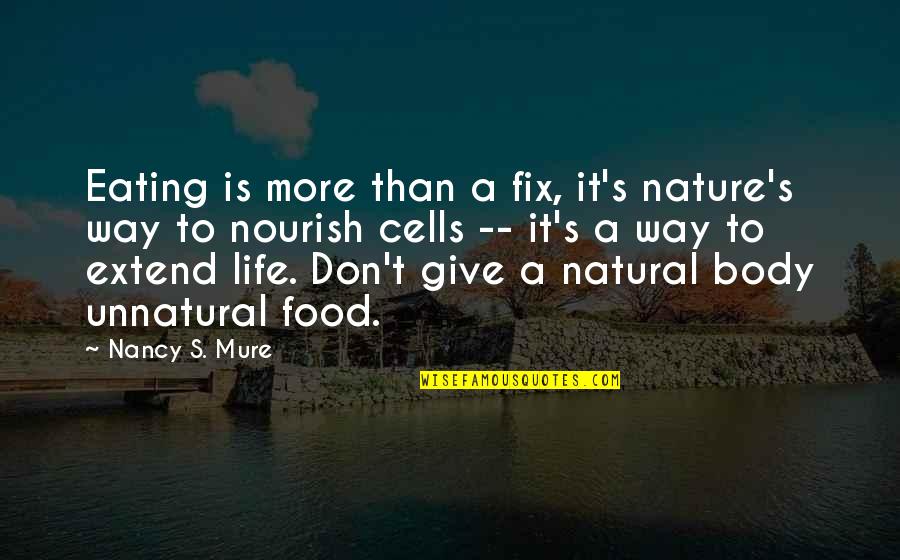 Eating is more than a fix, it's nature's way to nourish cells -- it's a way to extend life. Don't give a natural body unnatural food. —
Nancy S. Mure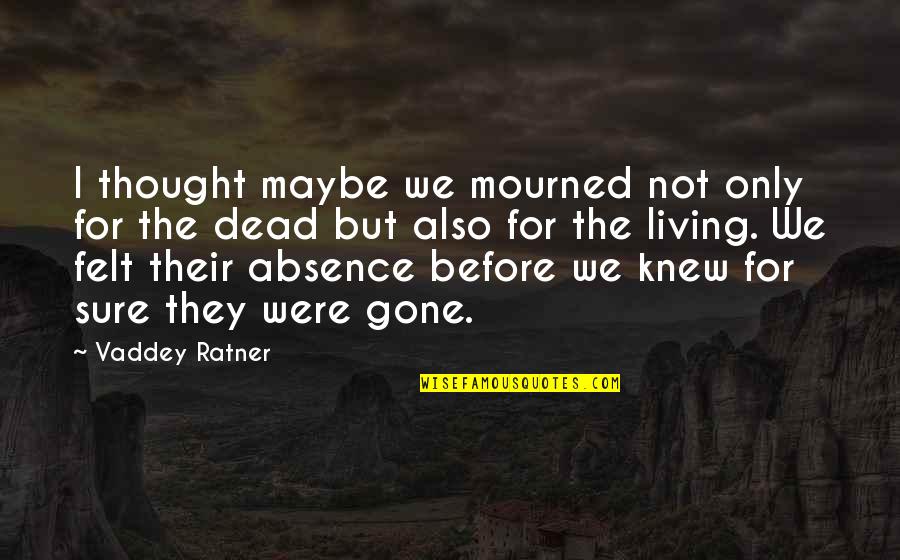 I thought maybe we mourned not only for the dead but also for the living. We felt their absence before we knew for sure they were gone. —
Vaddey Ratner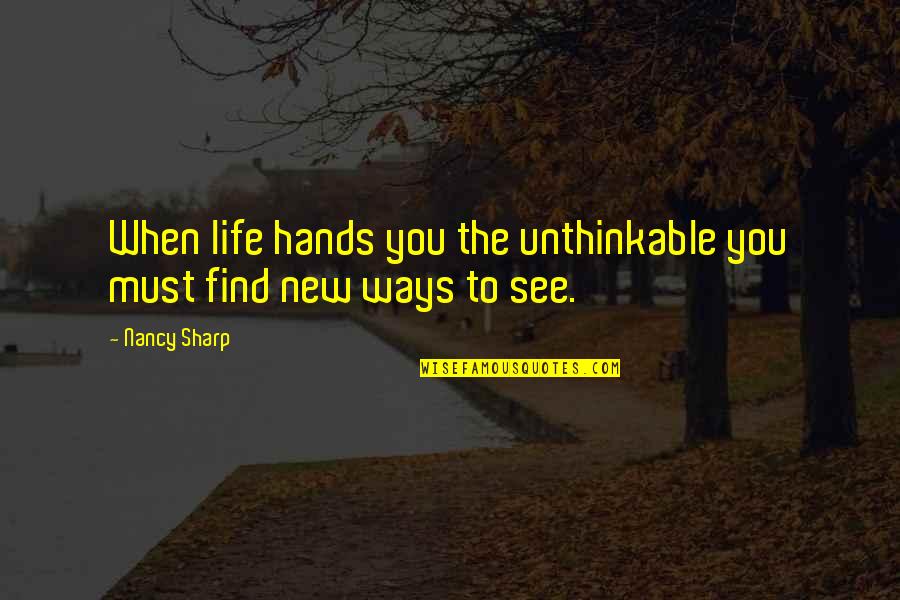 When life hands you the unthinkable you must find new ways to see. —
Nancy Sharp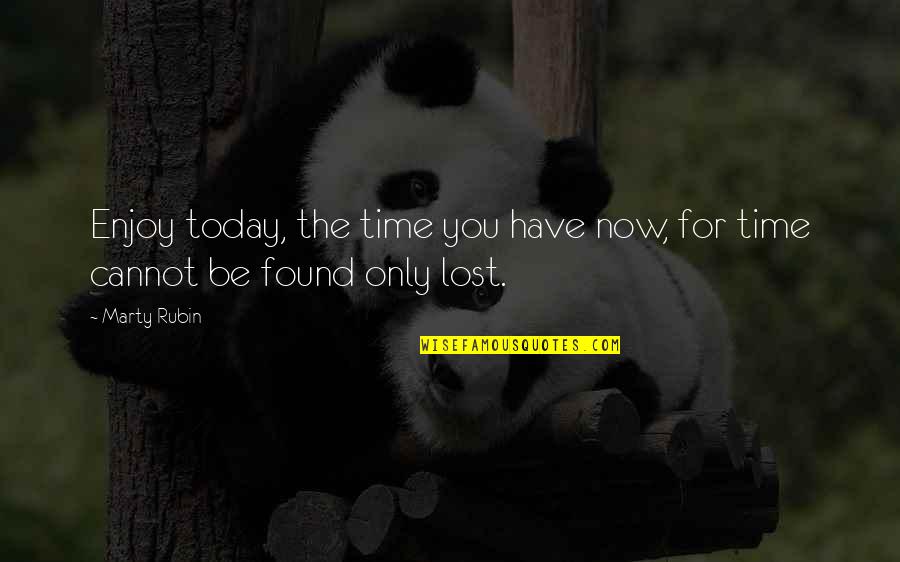 Enjoy today, the time you have now, for time cannot be found only lost. —
Marty Rubin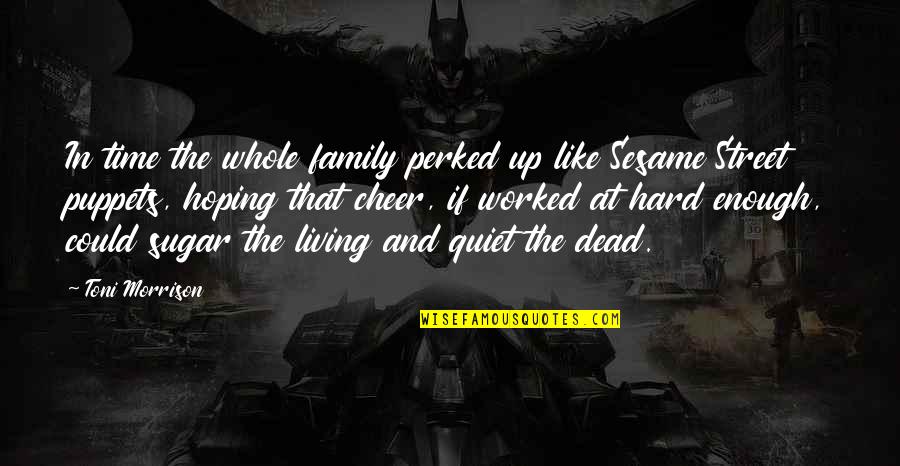 In time the whole family perked up like Sesame Street puppets, hoping that cheer, if worked at hard enough, could sugar the living and quiet the dead. —
Toni Morrison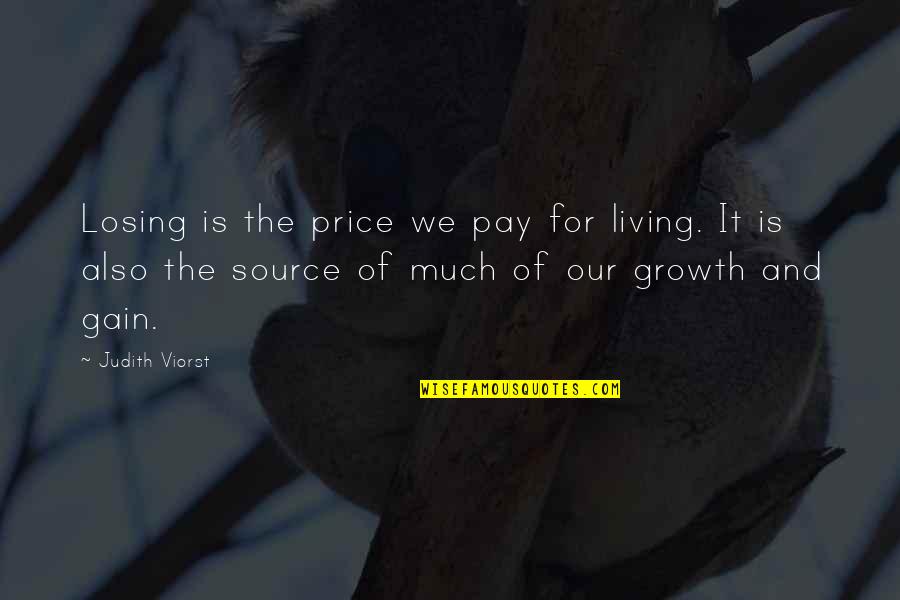 Losing is the price we pay for living. It is also the source of much of our growth and gain. —
Judith Viorst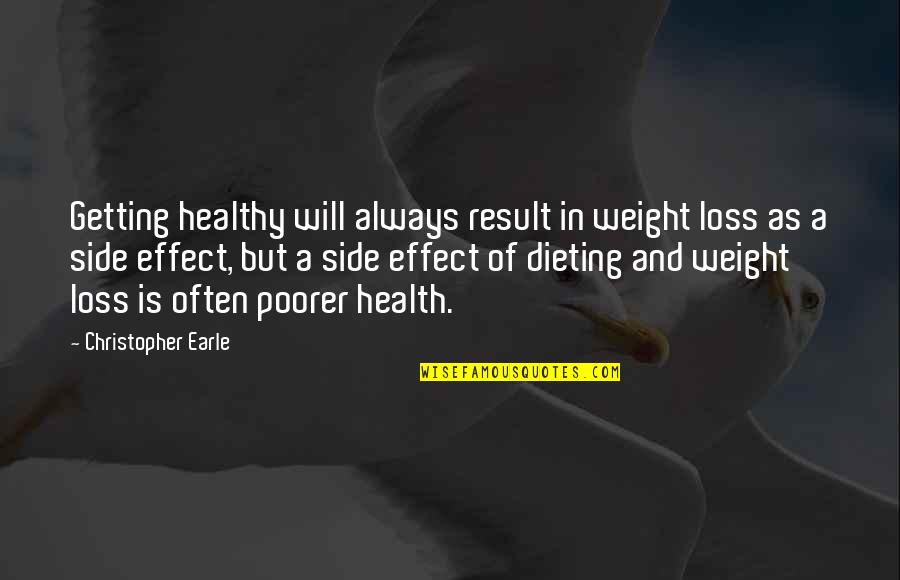 Getting healthy will always result in weight loss as a side effect, but a side effect of dieting and weight loss is often poorer health. —
Christopher Earle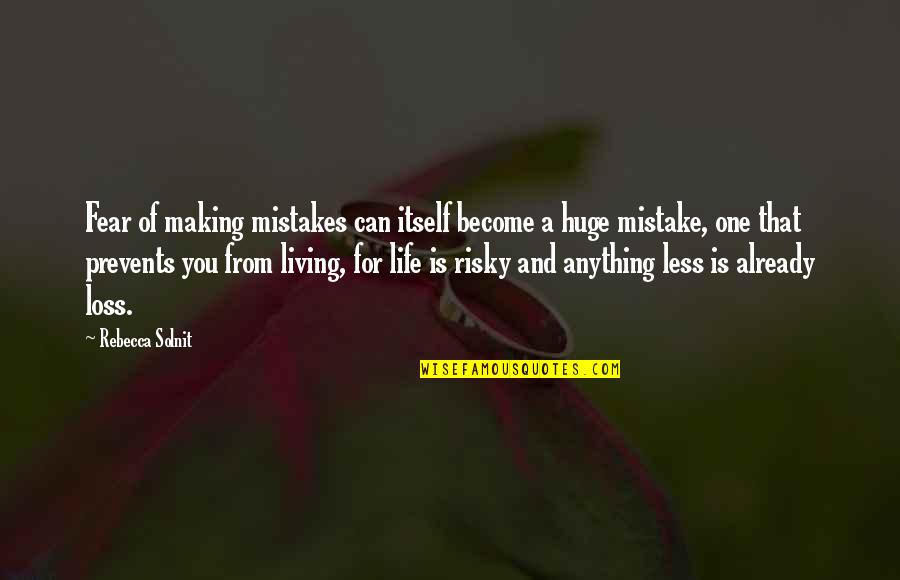 Fear of making mistakes can itself become a huge mistake, one that prevents you from living, for life is risky and anything less is already loss. —
Rebecca Solnit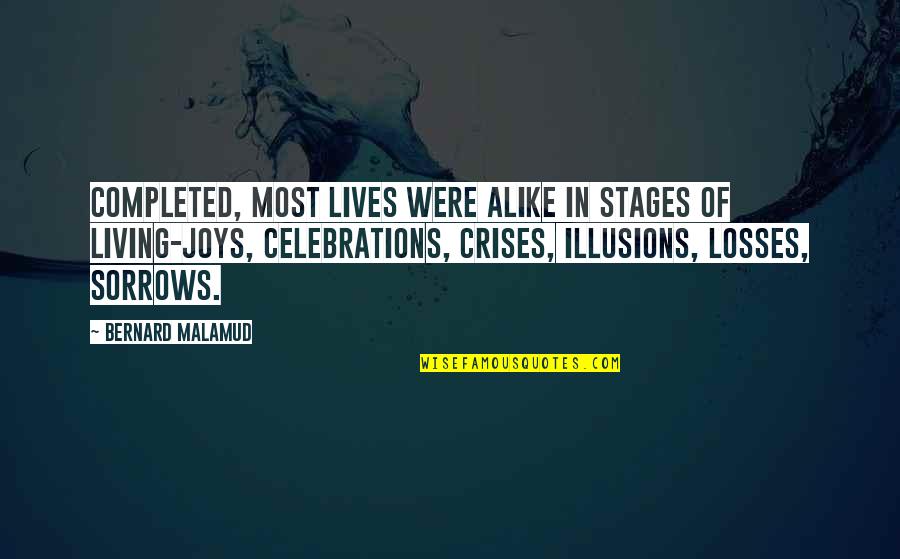 Completed, most lives were alike in stages of living-joys, celebrations, crises, illusions, losses, sorrows. —
Bernard Malamud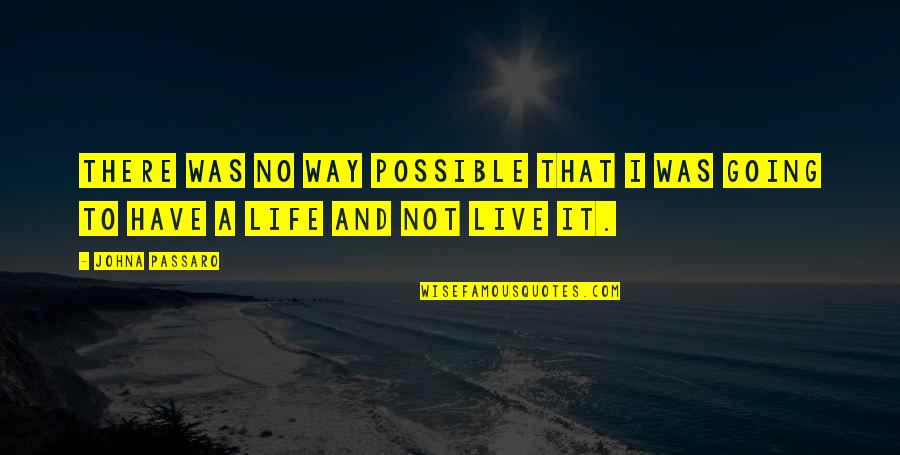 There was no way possible that I was going to have a life and not live it. —
JohnA Passaro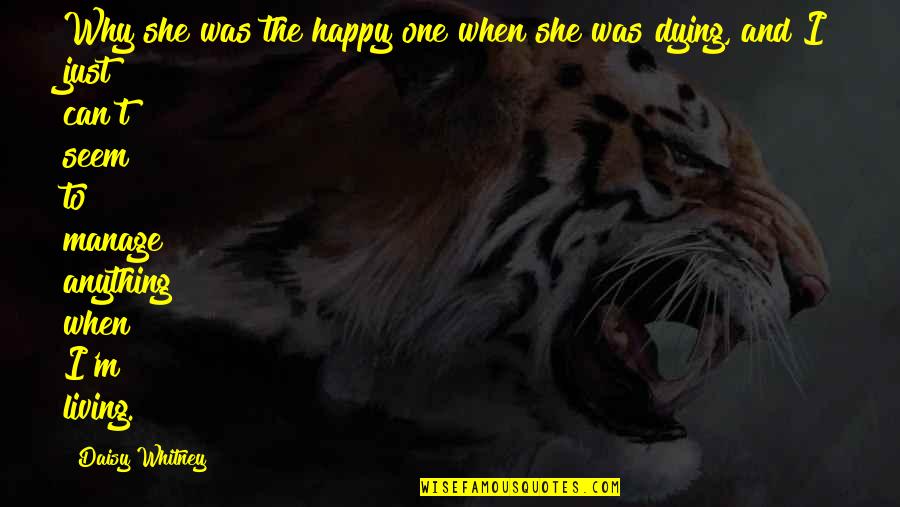 Why she was the happy one when she was dying, and I just can't seem to manage anything when I'm living. —
Daisy Whitney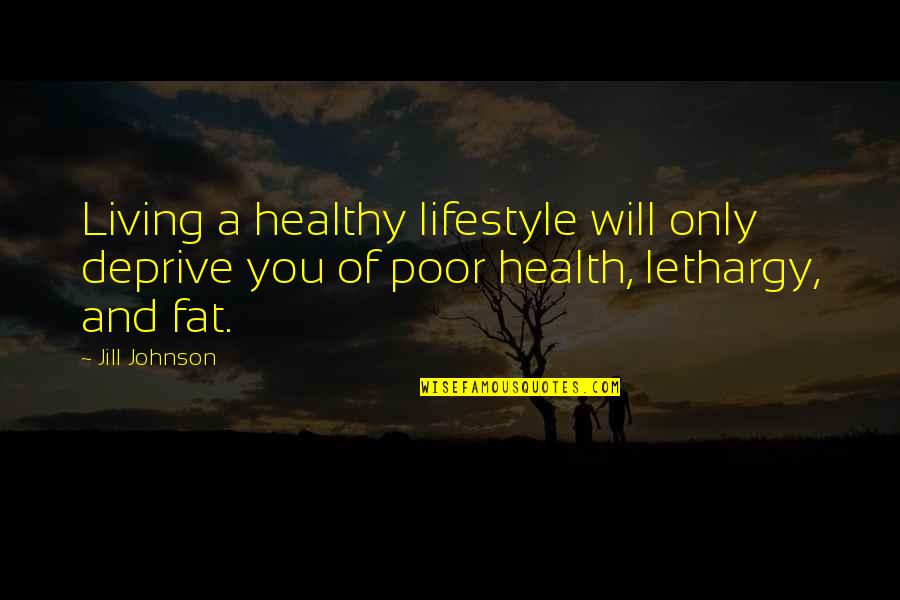 Living a healthy lifestyle will only deprive you of poor health, lethargy, and fat. —
Jill Johnson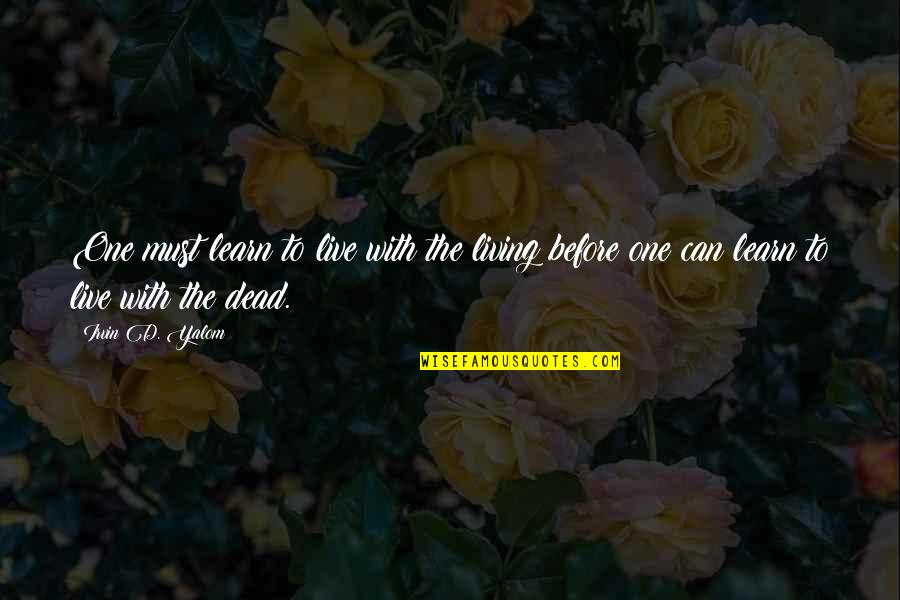 One must learn to live with the living before one can learn to live with the dead. —
Irvin D. Yalom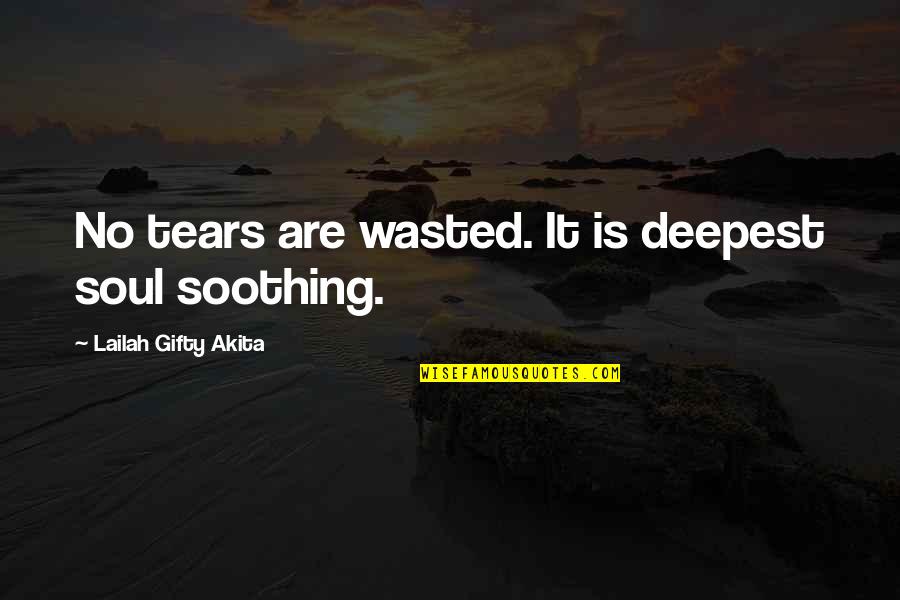 No tears are wasted. It is deepest soul soothing. —
Lailah Gifty Akita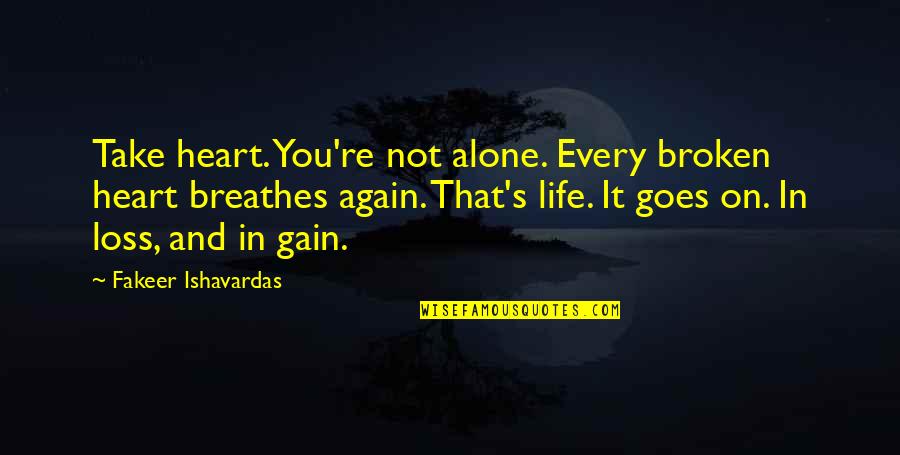 Take heart. You're not alone. Every broken heart breathes again. That's life. It goes on. In loss, and in gain. —
Fakeer Ishavardas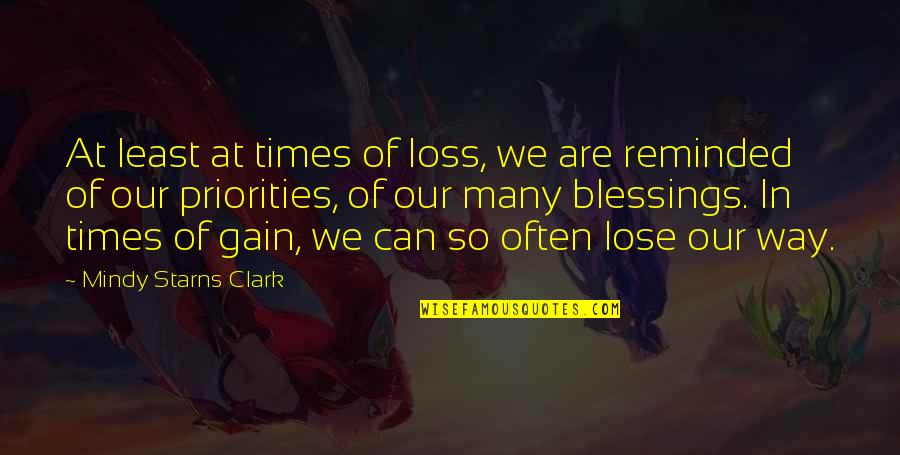 At least at times of loss, we are reminded of our priorities, of our many blessings. In times of gain, we can so often lose our way. —
Mindy Starns Clark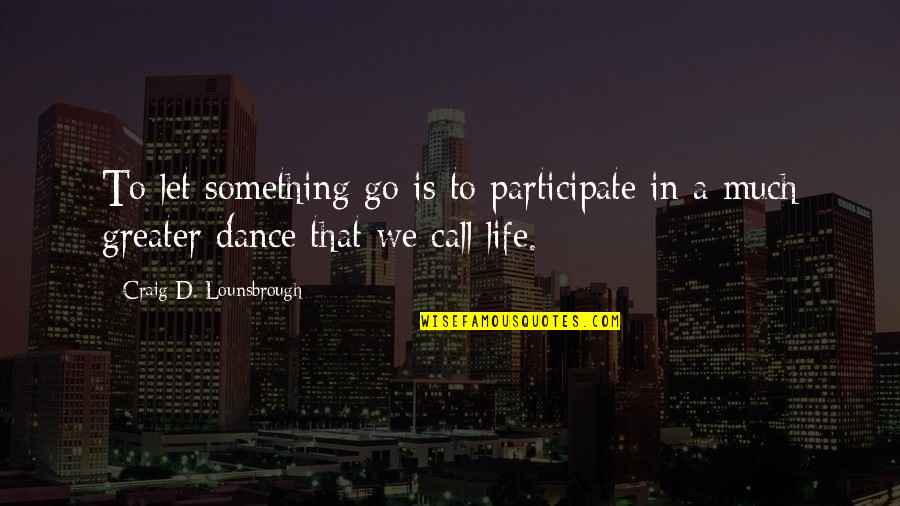 To let something go is to participate in a much greater dance that we call life. —
Craig D. Lounsbrough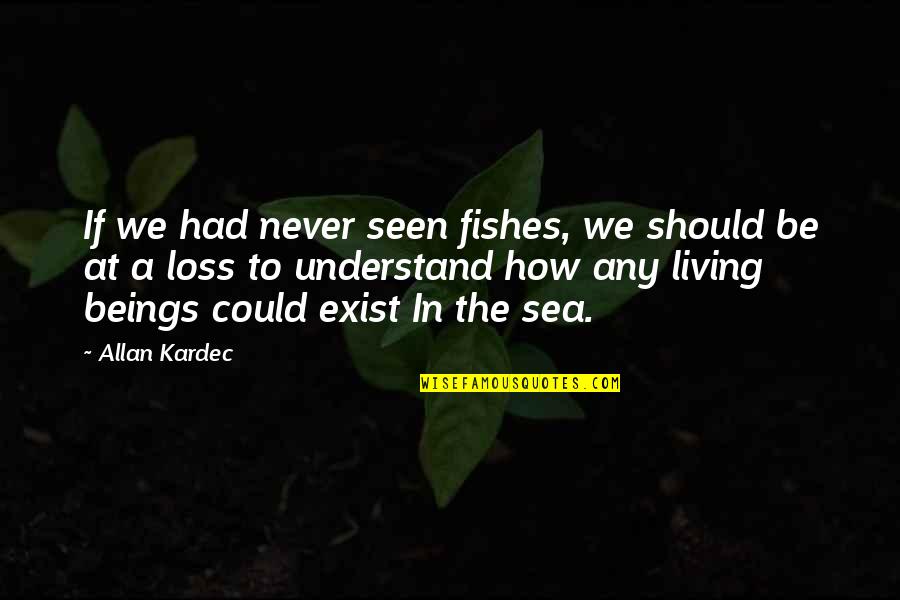 If we had never seen fishes, we should be at a loss to understand how any living beings could exist In the sea. —
Allan Kardec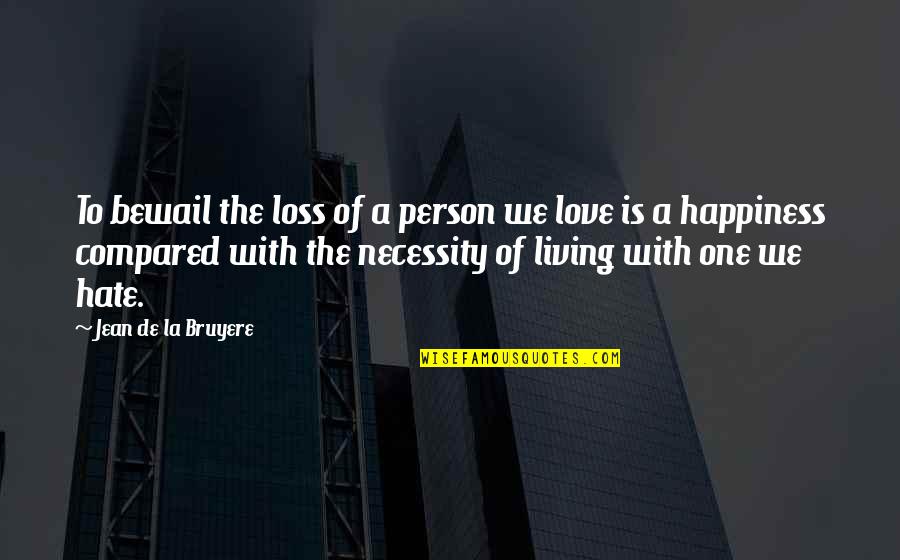 To bewail the loss of a person we love is a happiness compared with the necessity of living with one we hate. —
Jean De La Bruyere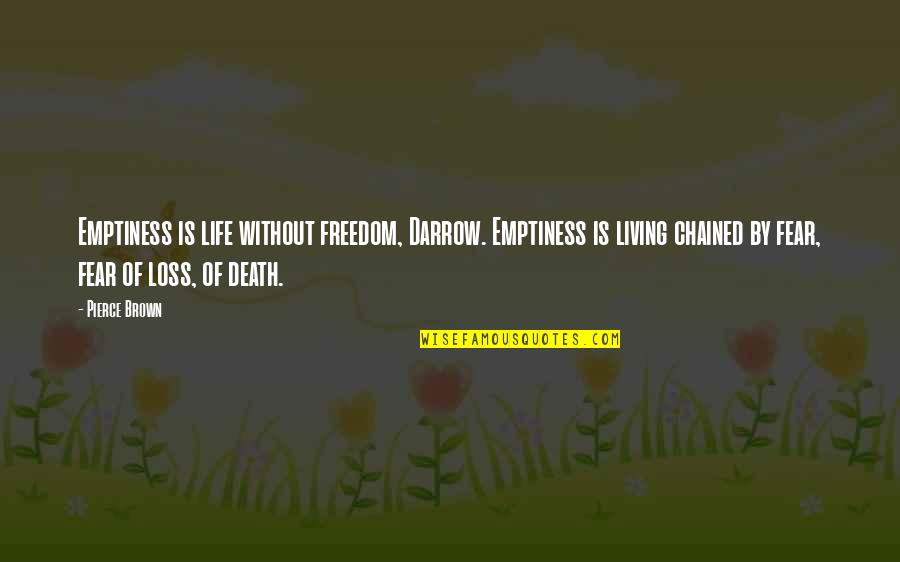 Emptiness is life without freedom, Darrow. Emptiness is living chained by fear, fear of loss, of death. —
Pierce Brown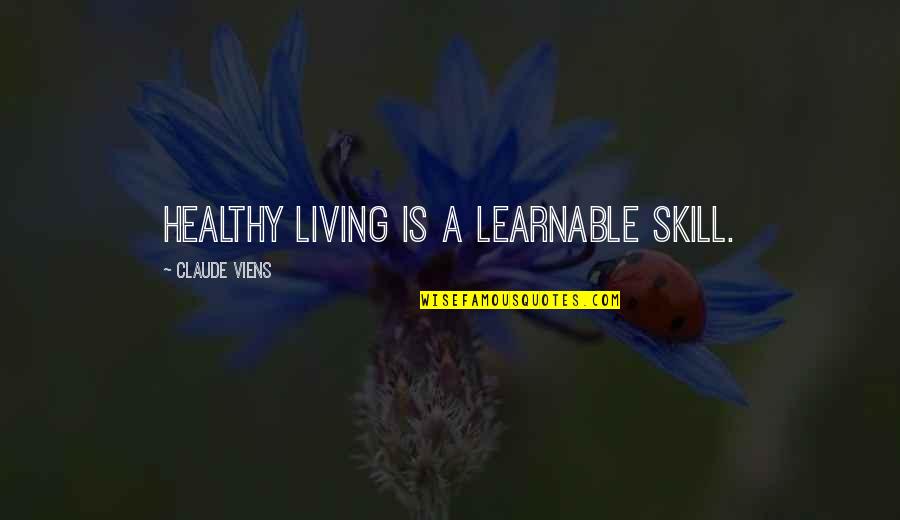 Healthy living is a learnable skill. —
Claude Viens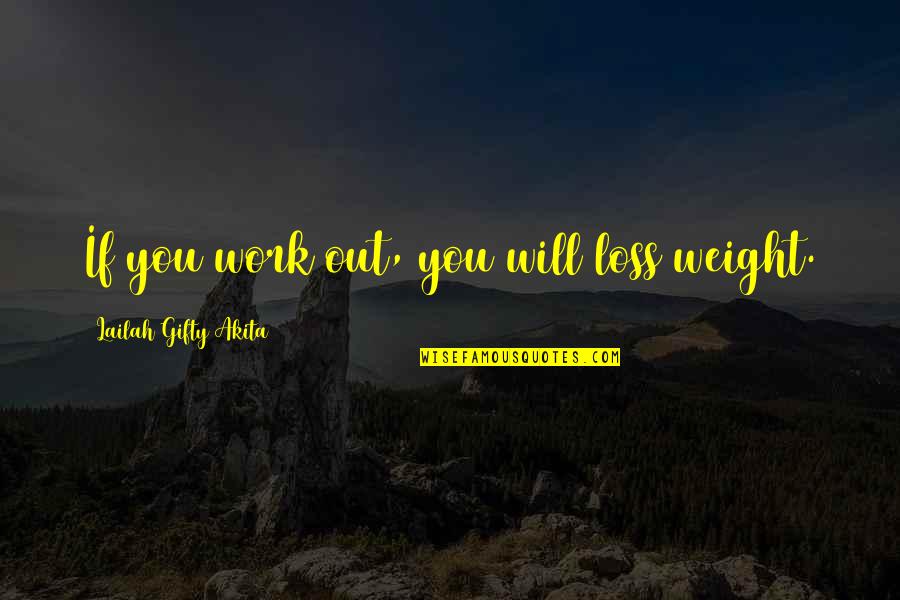 If you work out, you will loss weight. —
Lailah Gifty Akita