Loquacity Quotes
Collection of top 30 famous quotes about Loquacity
Loquacity Quotes & Sayings
Happy to read and share the best inspirational Loquacity quotes, sayings and quotations on Wise Famous Quotes.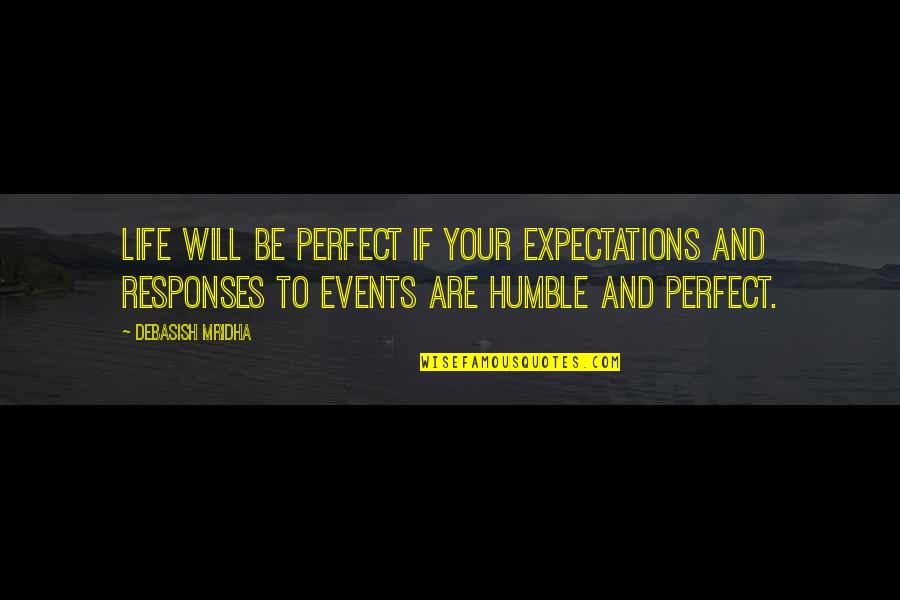 Life will be perfect if your expectations and responses to events are humble and perfect.
—
Debasish Mridha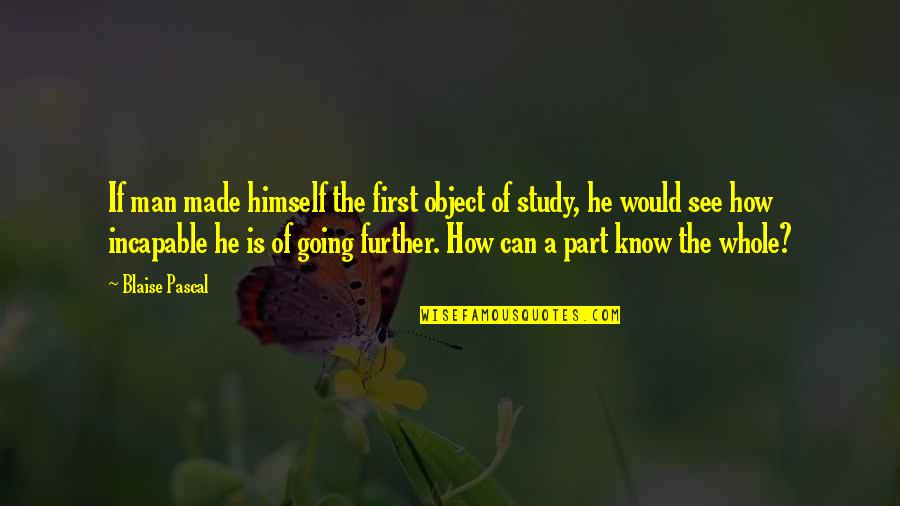 If man made himself the first object of study, he would see how incapable he is of going further. How can a part know the whole?
—
Blaise Pascal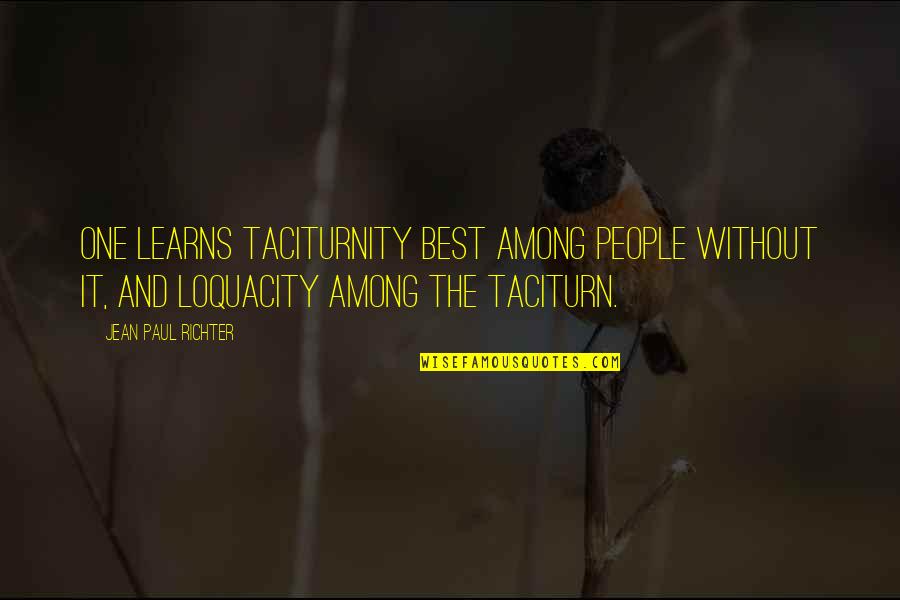 One learns taciturnity best among people without it, and loquacity among the taciturn.
—
Jean Paul Richter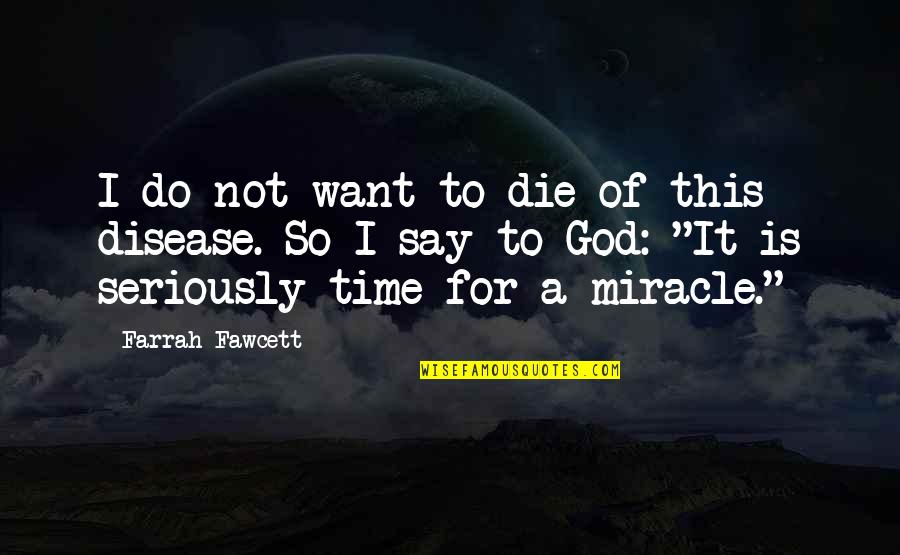 I do not want to die of this disease. So I say to God: "It is seriously time for a miracle."
—
Farrah Fawcett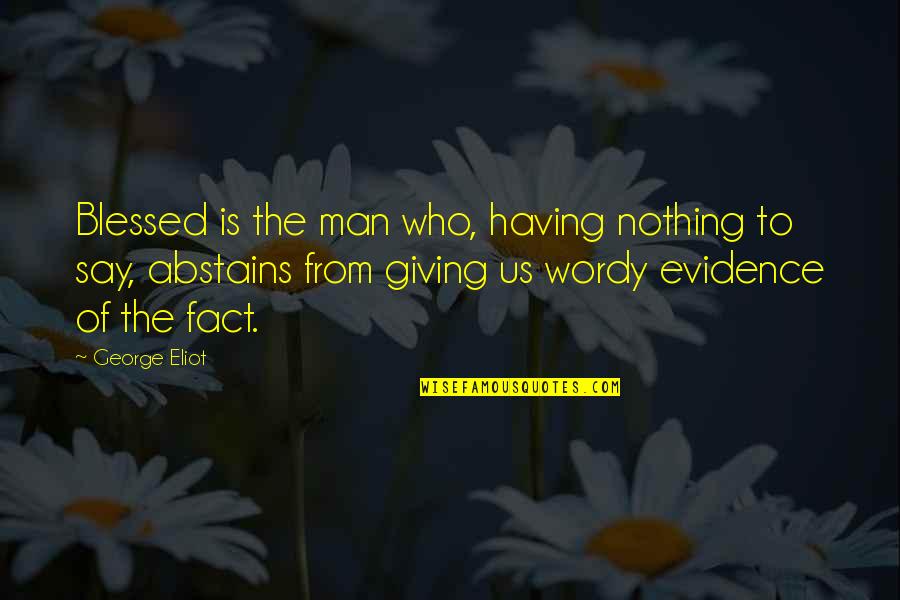 Blessed is the man who, having nothing to say, abstains from giving us wordy evidence of the fact. —
George Eliot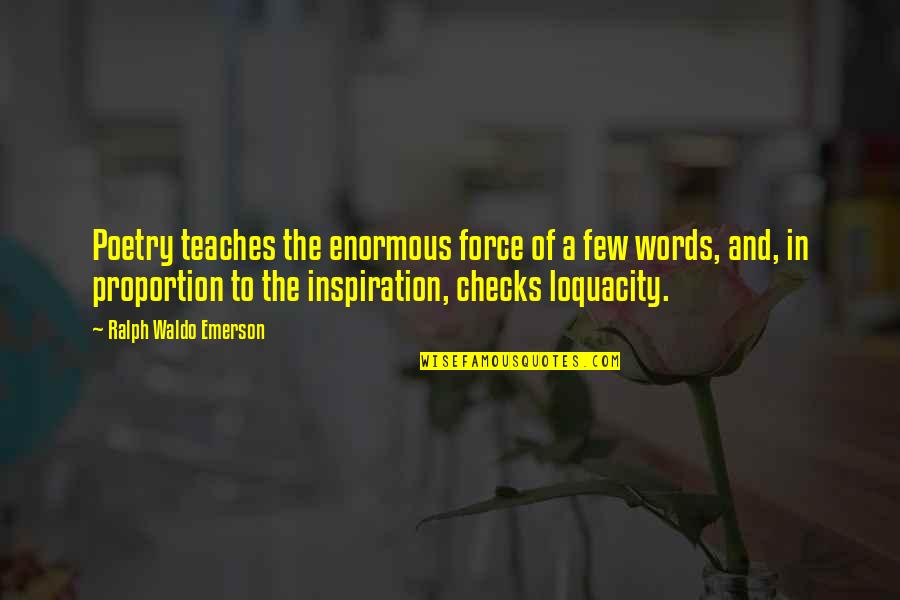 Poetry teaches the enormous force of a few words, and, in proportion to the inspiration, checks
loquacity
. —
Ralph Waldo Emerson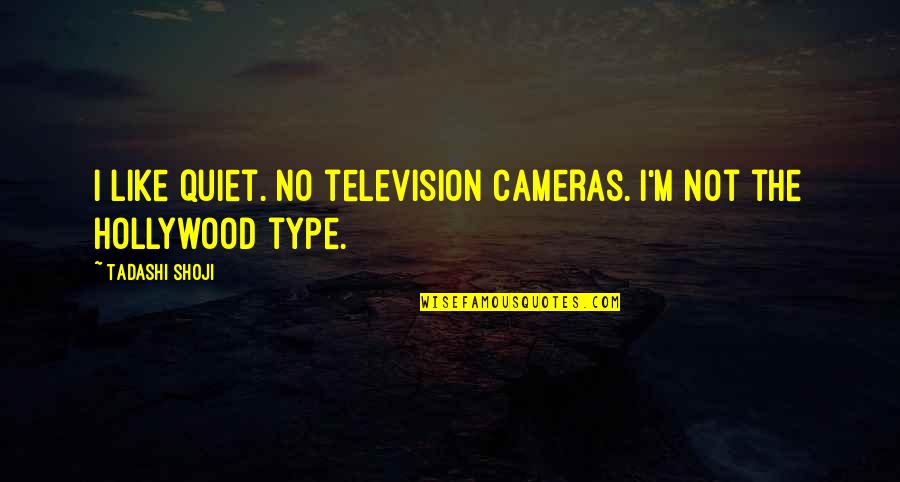 I like quiet. No television cameras. I'm not the Hollywood type. —
Tadashi Shoji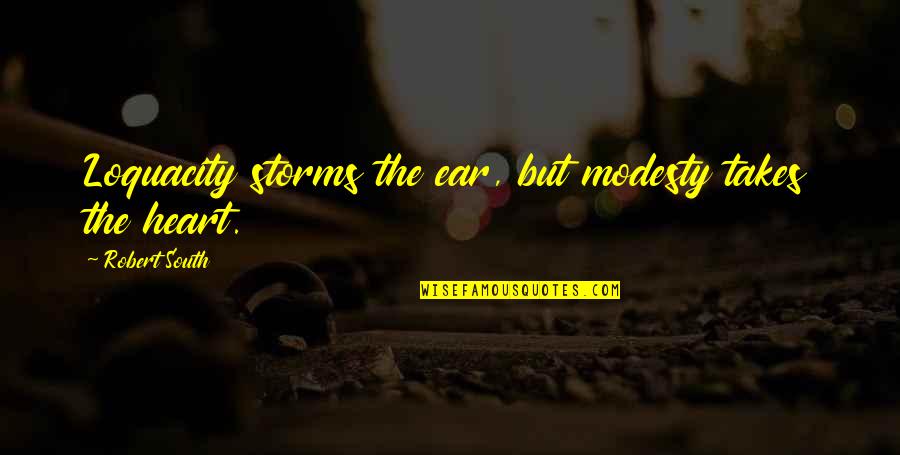 Loquacity
storms the ear, but modesty takes the heart. —
Robert South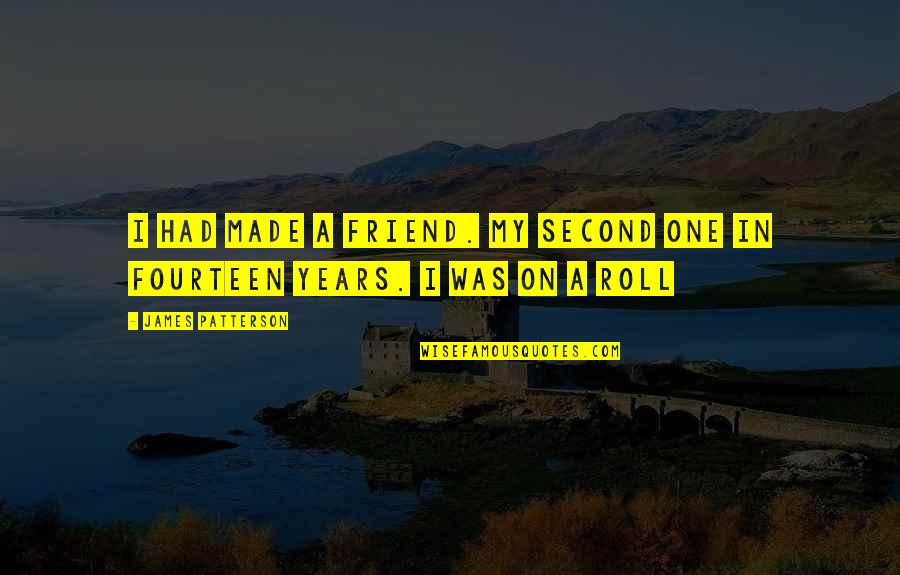 I had made a friend. My second one in fourteen years. I was on a roll —
James Patterson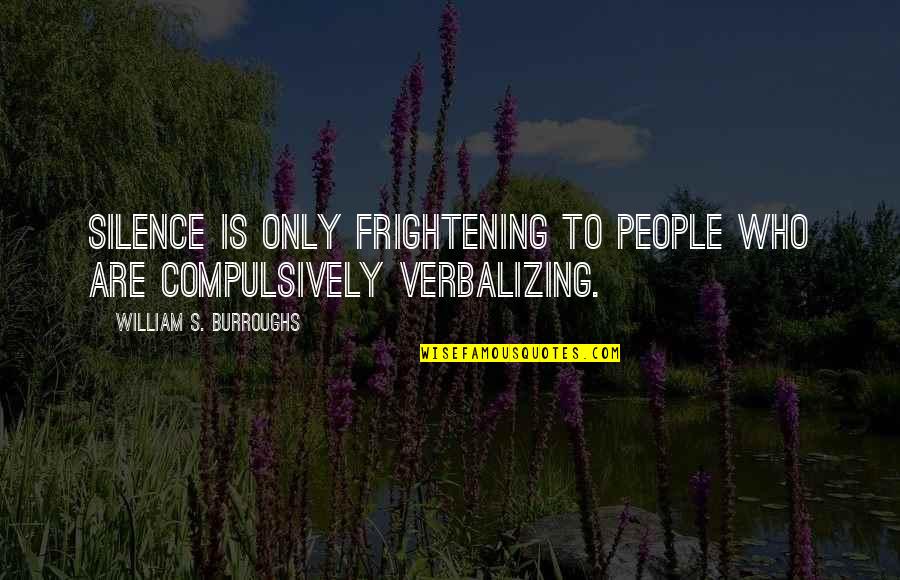 Silence is only frightening to people who are compulsively verbalizing. —
William S. Burroughs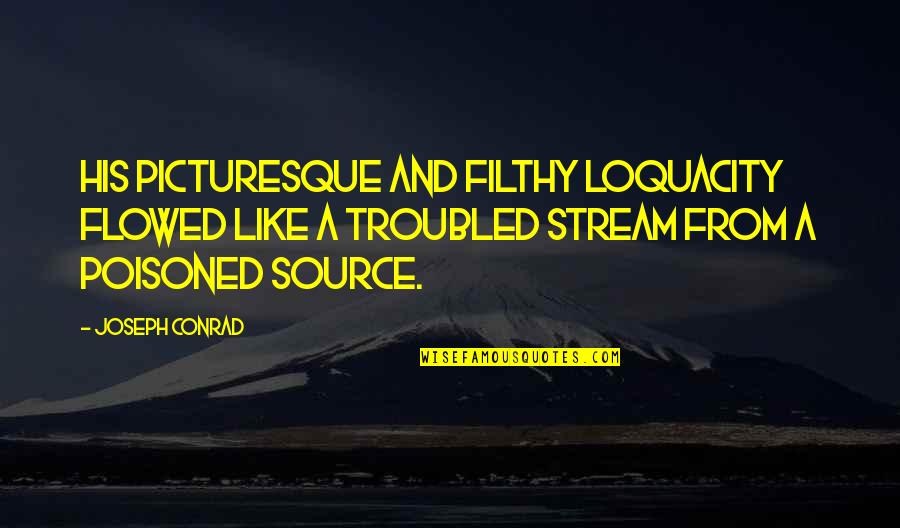 His picturesque and filthy
loquacity
flowed like a troubled stream from a poisoned source. —
Joseph Conrad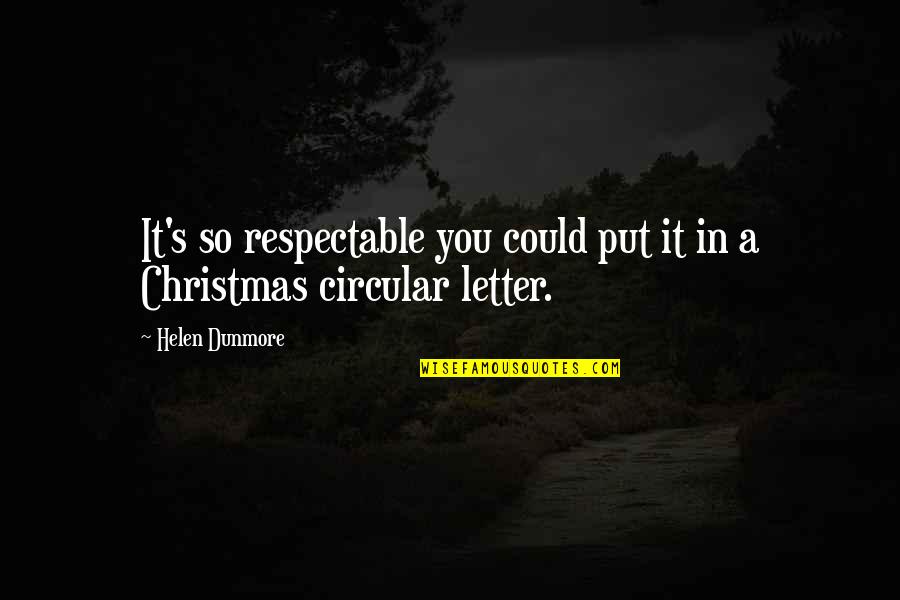 It's so respectable you could put it in a Christmas circular letter. —
Helen Dunmore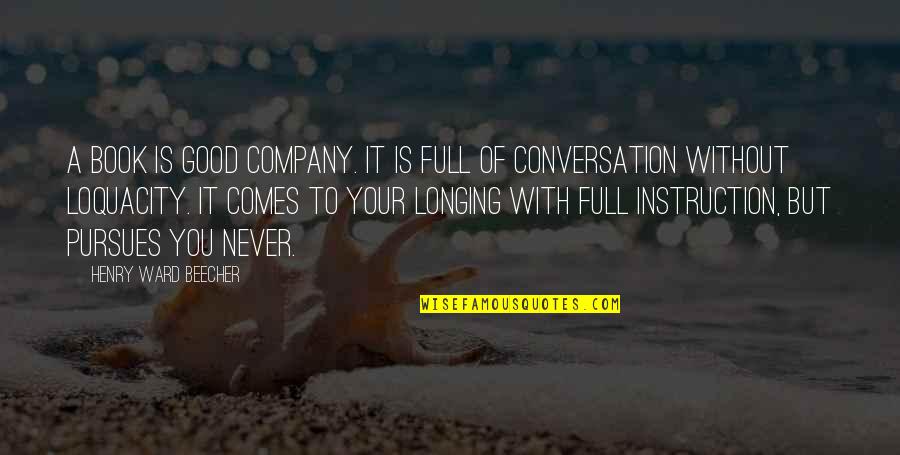 A book is good company. It is full of conversation without
loquacity
. It comes to your longing with full instruction, but pursues you never. —
Henry Ward Beecher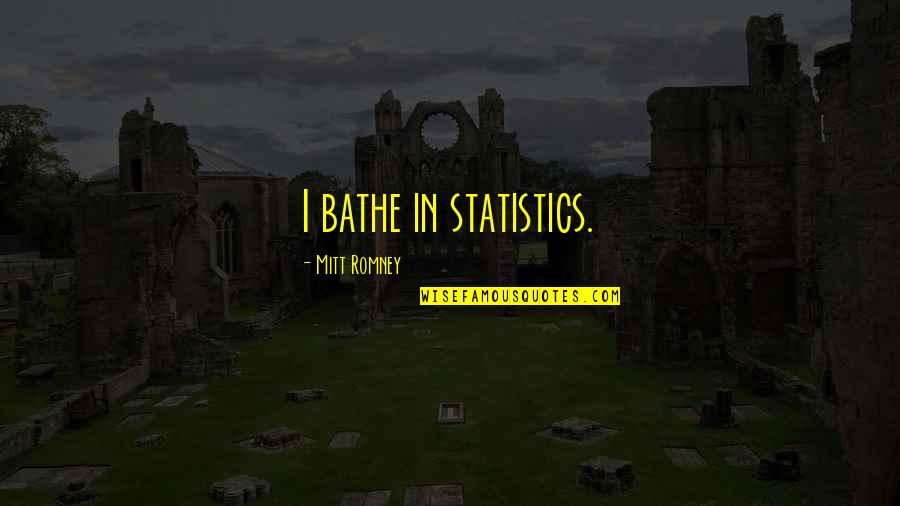 I bathe in statistics. —
Mitt Romney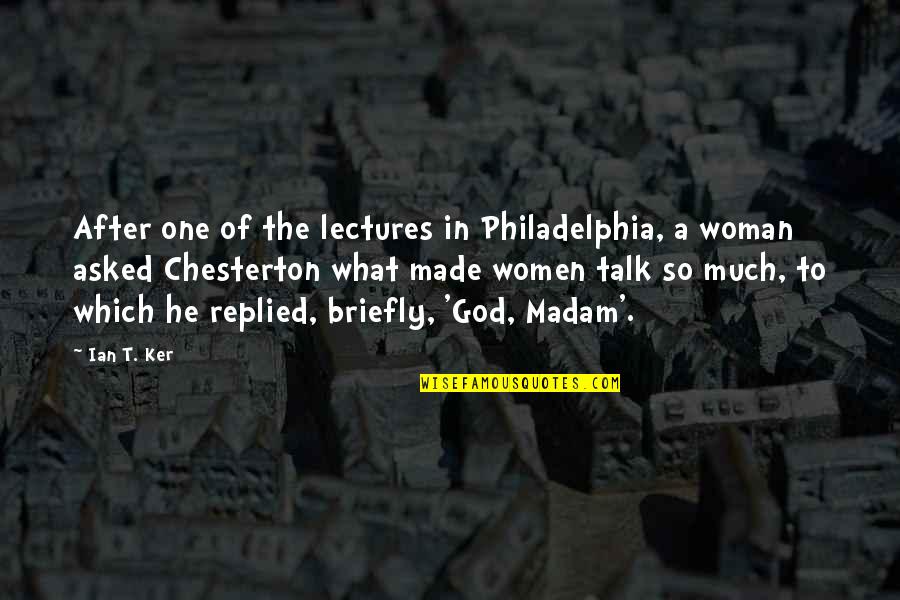 After one of the lectures in Philadelphia, a woman asked Chesterton what made women talk so much, to which he replied, briefly, 'God, Madam'. —
Ian T. Ker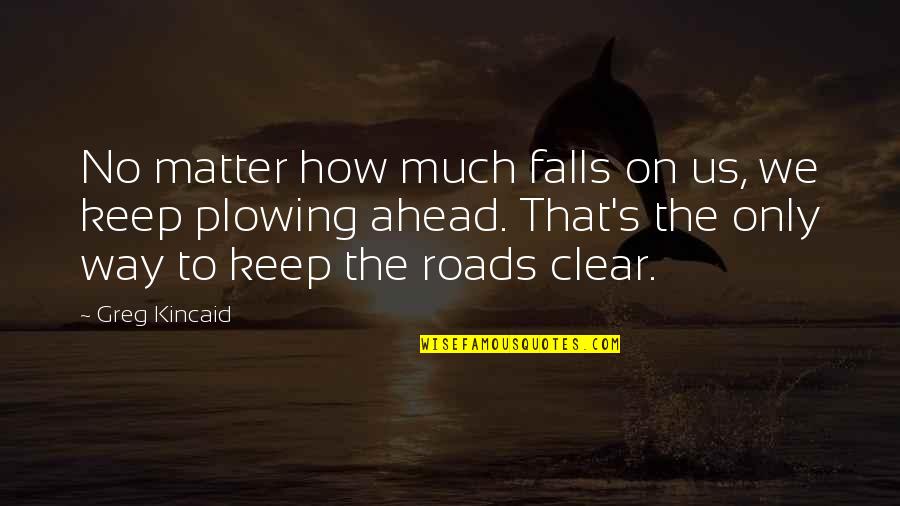 No matter how much falls on us, we keep plowing ahead. That's the only way to keep the roads clear. —
Greg Kincaid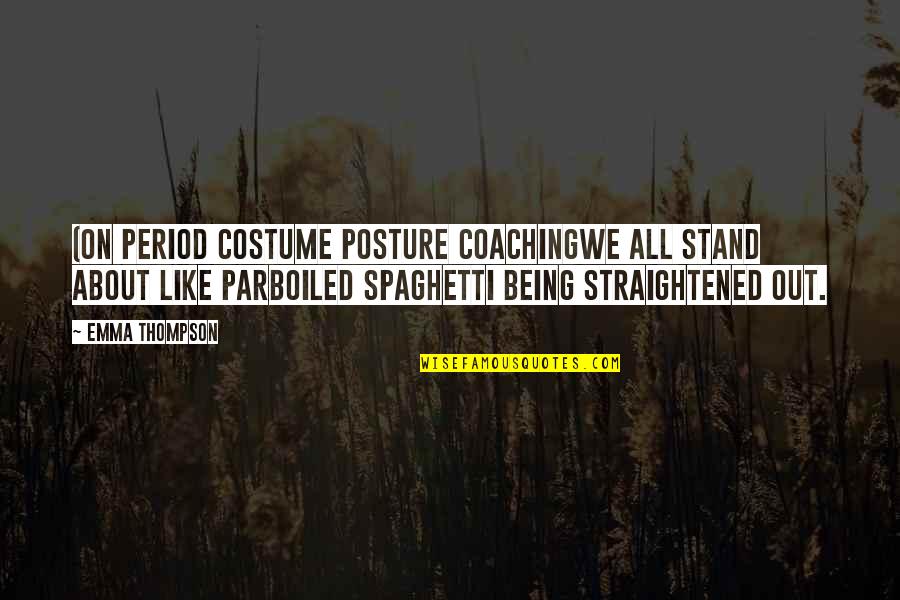 (On period costume posture coaching
We all stand about like parboiled spaghetti being straightened out. —
Emma Thompson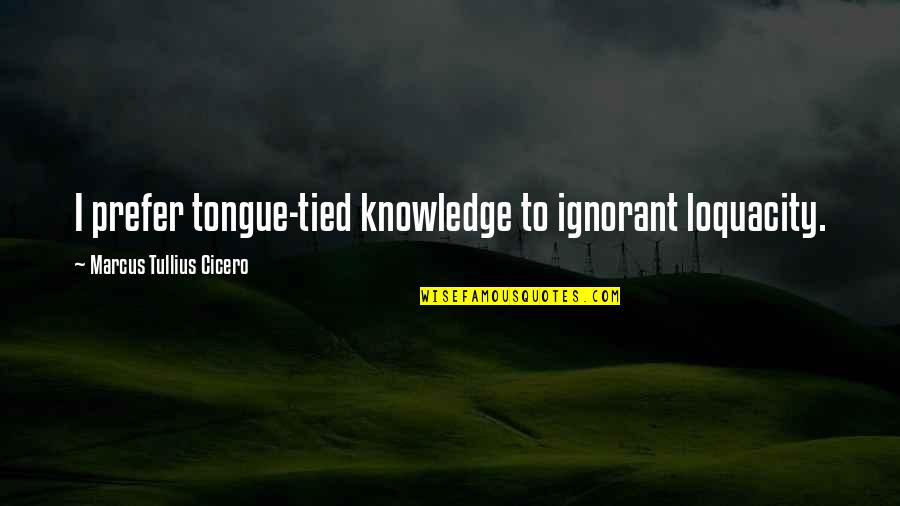 I prefer tongue-tied knowledge to ignorant
loquacity
. —
Marcus Tullius Cicero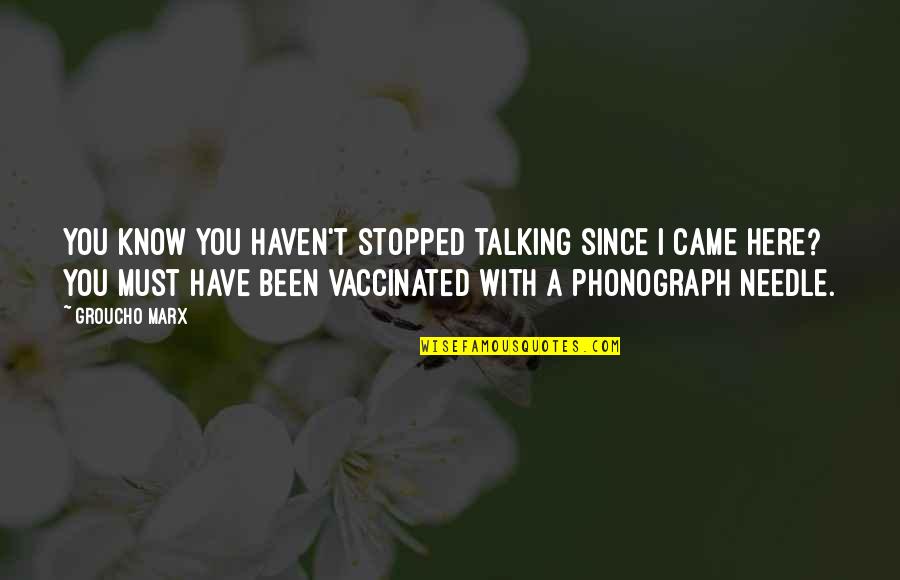 You know you haven't stopped talking since I came here? You must have been vaccinated with a phonograph needle. —
Groucho Marx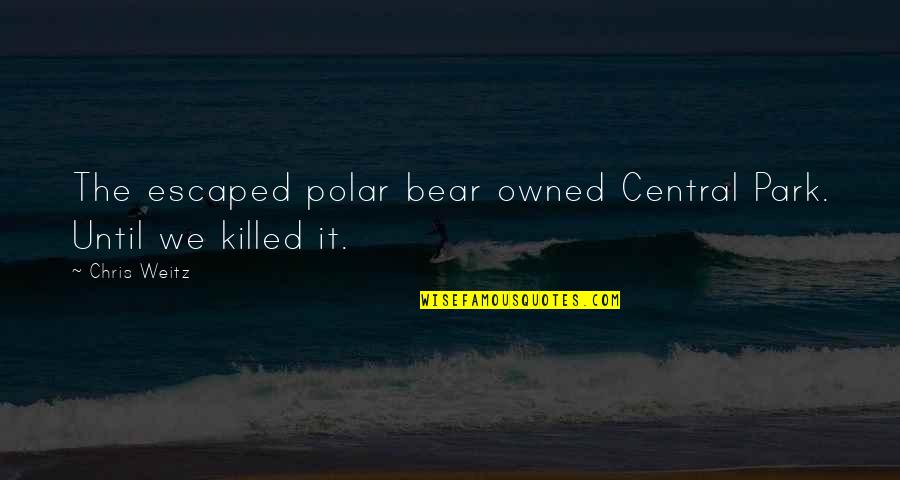 The escaped polar bear owned Central Park. Until we killed it. —
Chris Weitz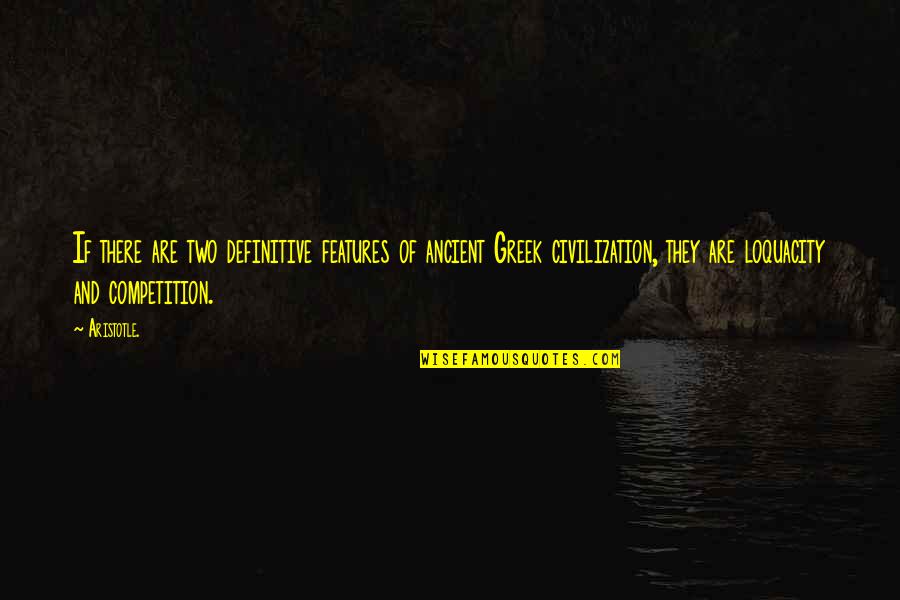 If there are two definitive features of ancient Greek civilization, they are
loquacity
and competition. —
Aristotle.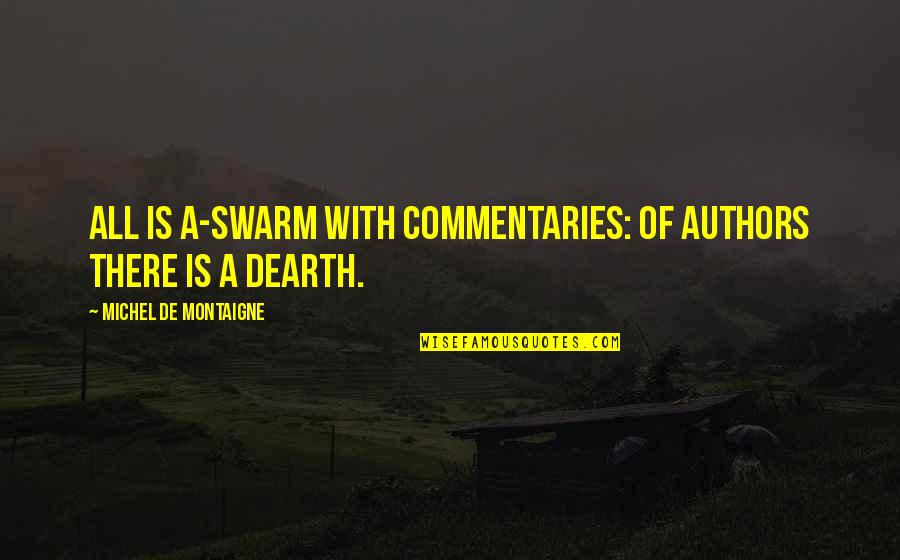 All is a-swarm with commentaries: of authors there is a dearth. —
Michel De Montaigne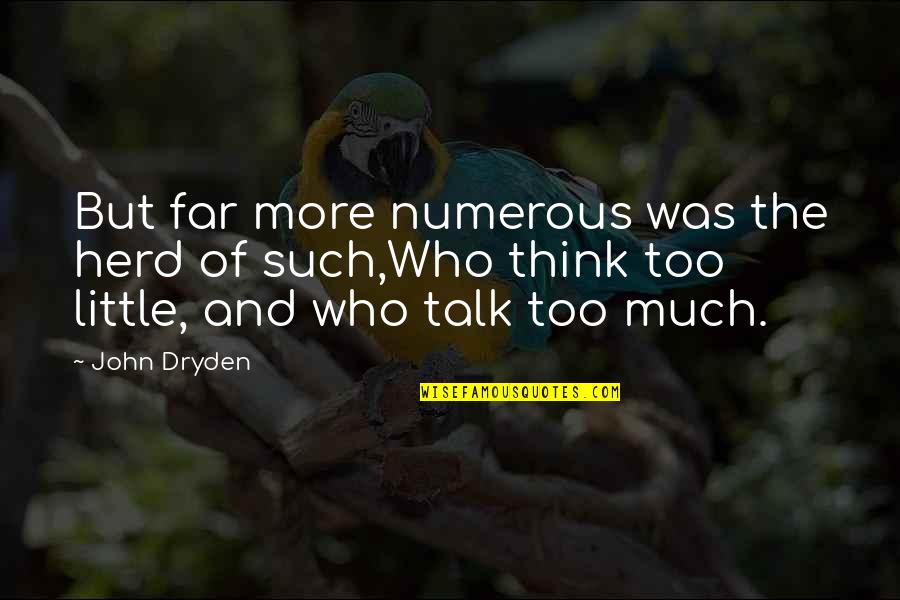 But far more numerous was the herd of such,
Who think too little, and who talk too much. —
John Dryden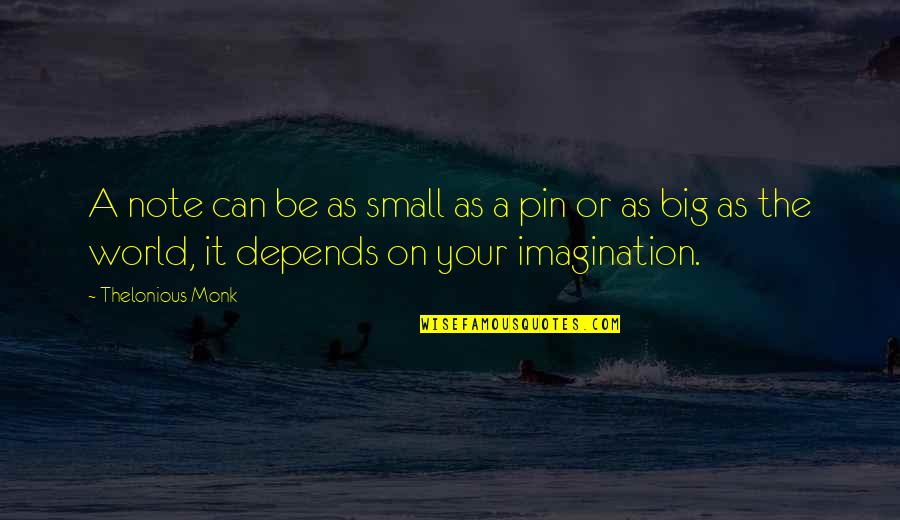 A note can be as small as a pin or as big as the world, it depends on your imagination. —
Thelonious Monk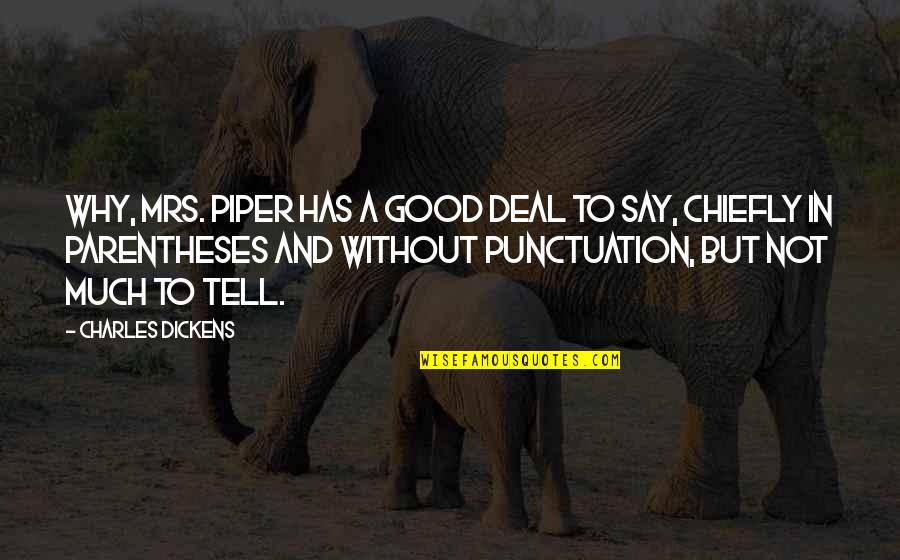 Why, Mrs. Piper has a good deal to say, chiefly in parentheses and without punctuation, but not much to tell. —
Charles Dickens