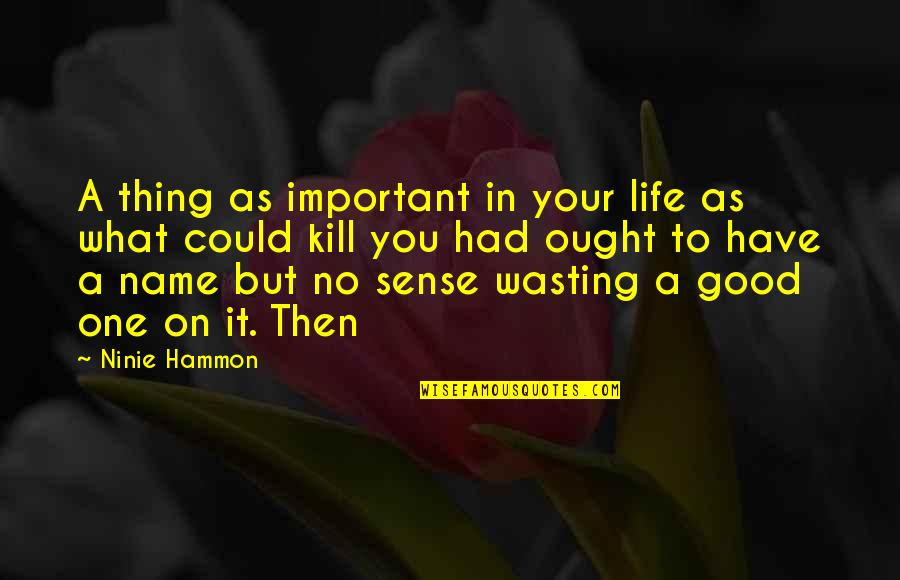 A thing as important in your life as what could kill you had ought to have a name but no sense wasting a good one on it. Then
—
Ninie Hammon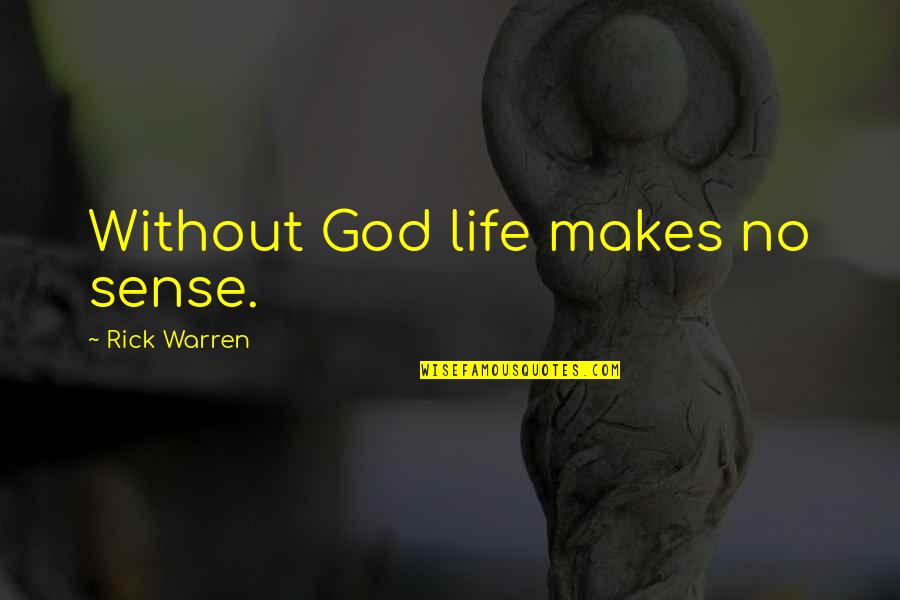 Without God life makes no sense.
—
Rick Warren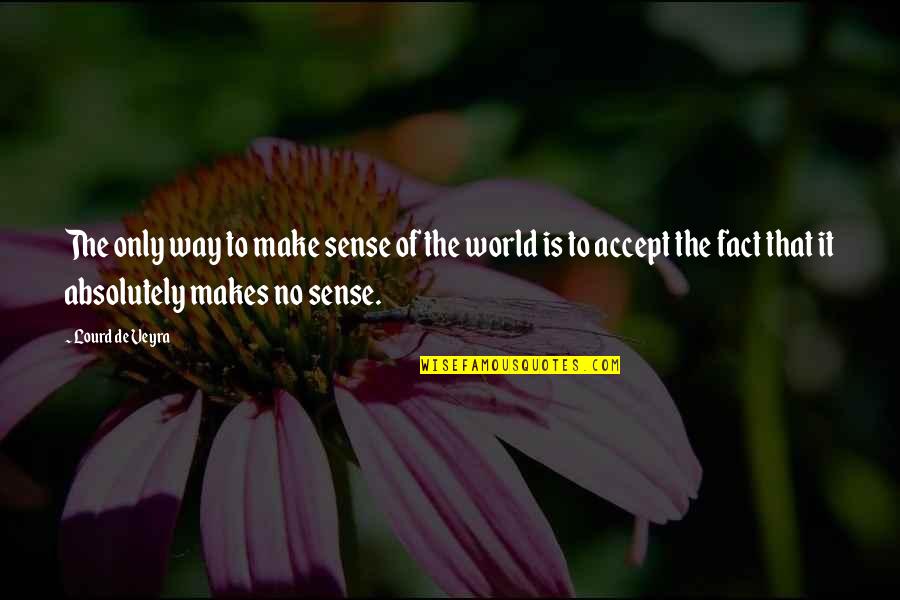 The only way to make sense of the world is to accept the fact that it absolutely makes no sense.
—
Lourd De Veyra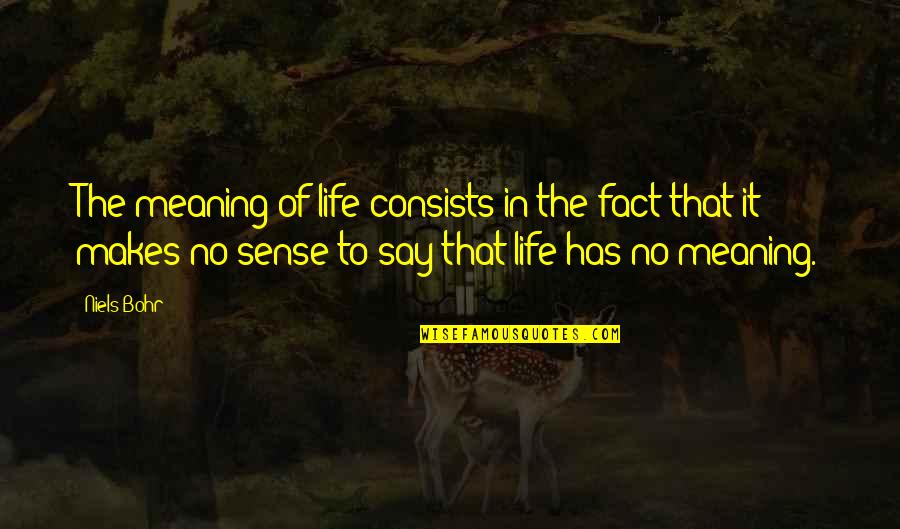 The meaning of life consists in the fact that it makes no sense to say that life has no meaning.
—
Niels Bohr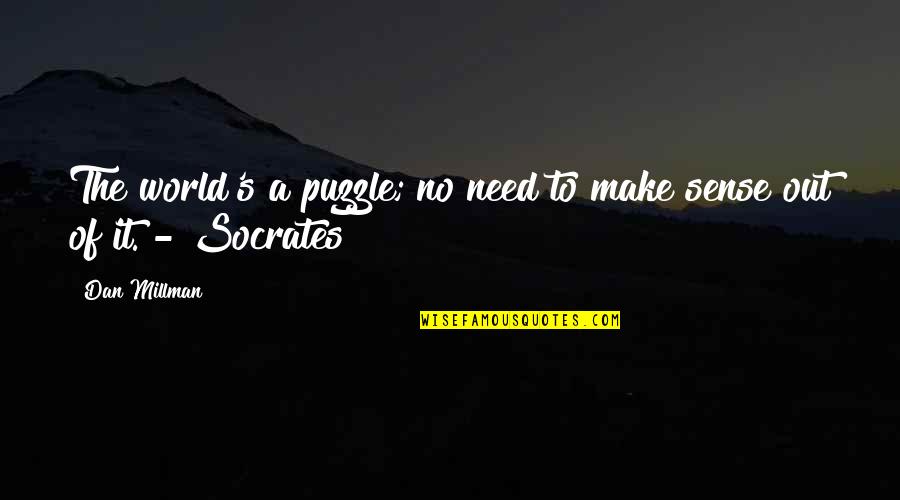 The world's a puzzle; no need to make sense out of it. - Socrates
—
Dan Millman
Life is droll. It has no common sense. It is the game of a mountebank.
—
William John Locke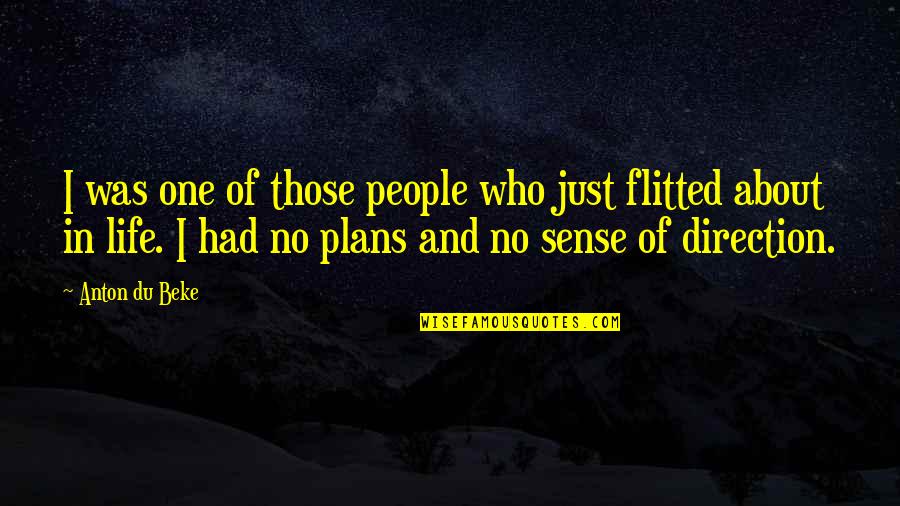 I was one of those people who just flitted about in life. I had no plans and no sense of direction.
—
Anton Du Beke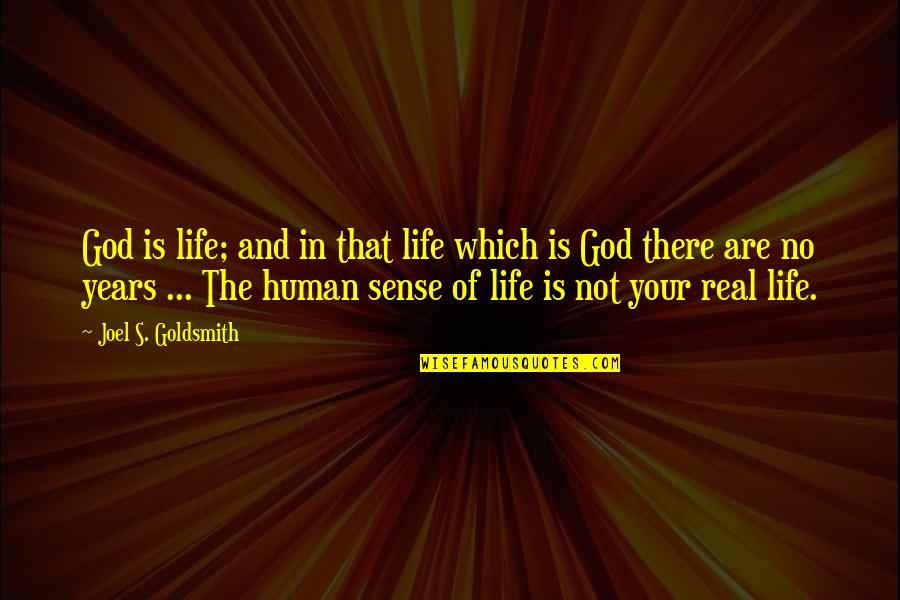 God is life; and in that life which is God there are no years ... The human sense of life is not your real life.
—
Joel S. Goldsmith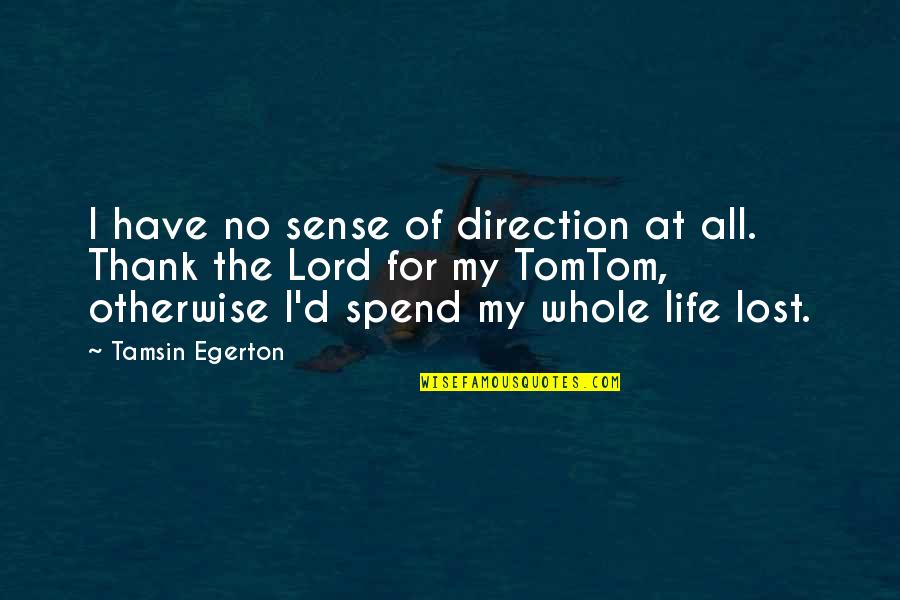 I have no sense of direction at all. Thank the Lord for my TomTom, otherwise I'd spend my whole life lost.
—
Tamsin Egerton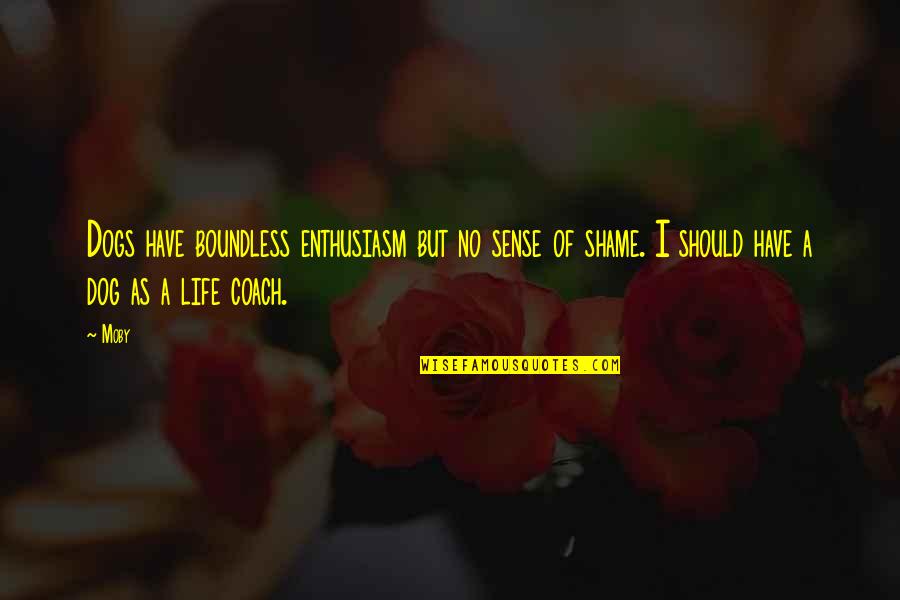 Dogs have boundless enthusiasm but no sense of shame. I should have a dog as a life coach.
—
Moby
If you didn't love your past, when it was present ... there is no sense in loving it and being with it today ...
—
Mayank Sharma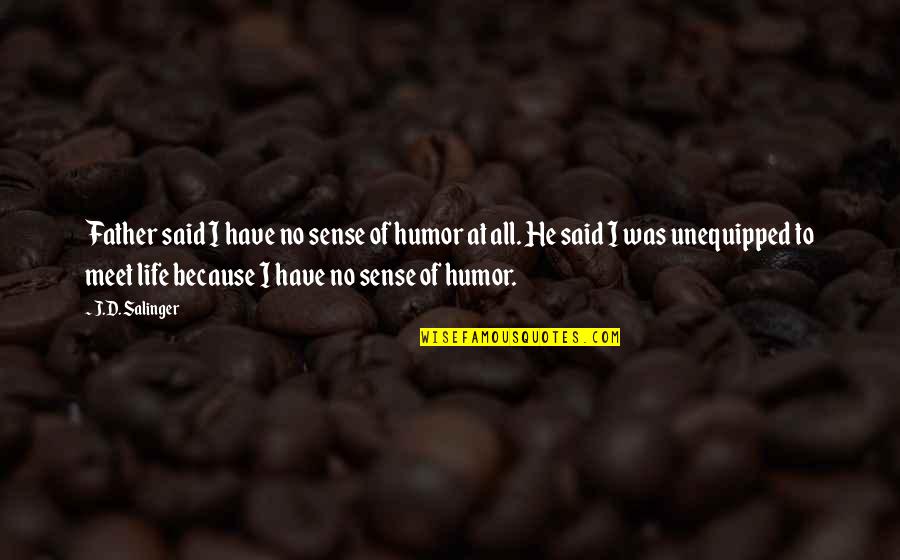 Father said I have no sense of humor at all. He said I was unequipped to meet life because I have no sense of humor.
—
J.D. Salinger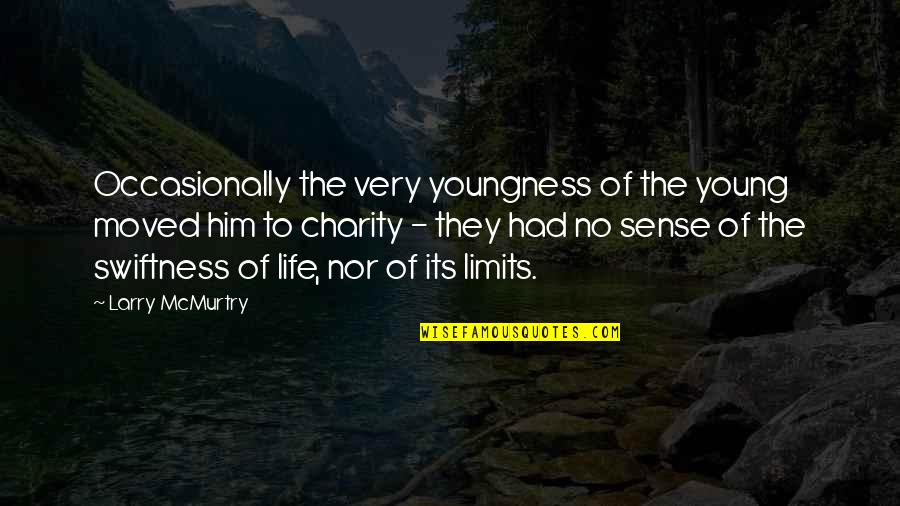 Occasionally the very youngness of the young moved him to charity - they had no sense of the swiftness of life, nor of its limits.
—
Larry McMurtry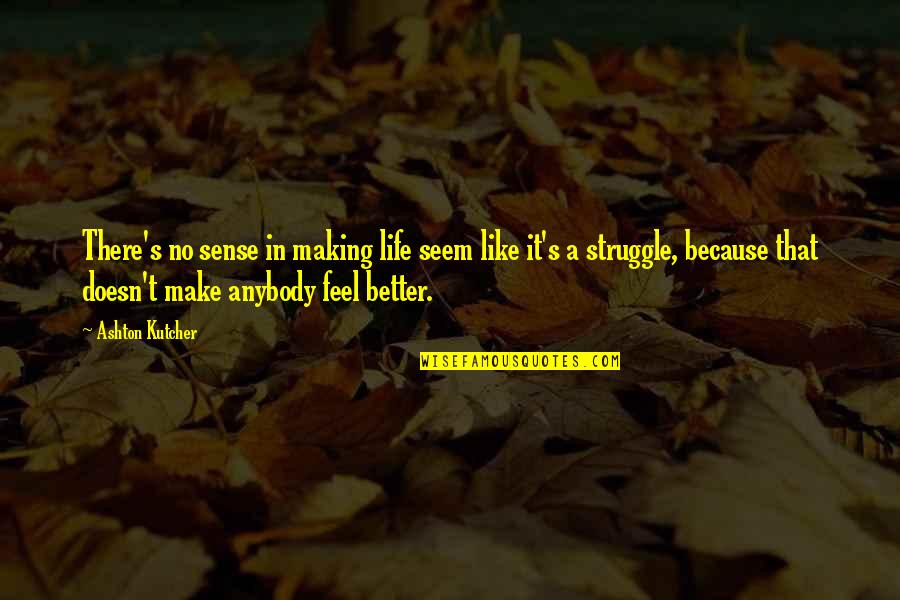 There's no sense in making life seem like it's a struggle, because that doesn't make anybody feel better. —
Ashton Kutcher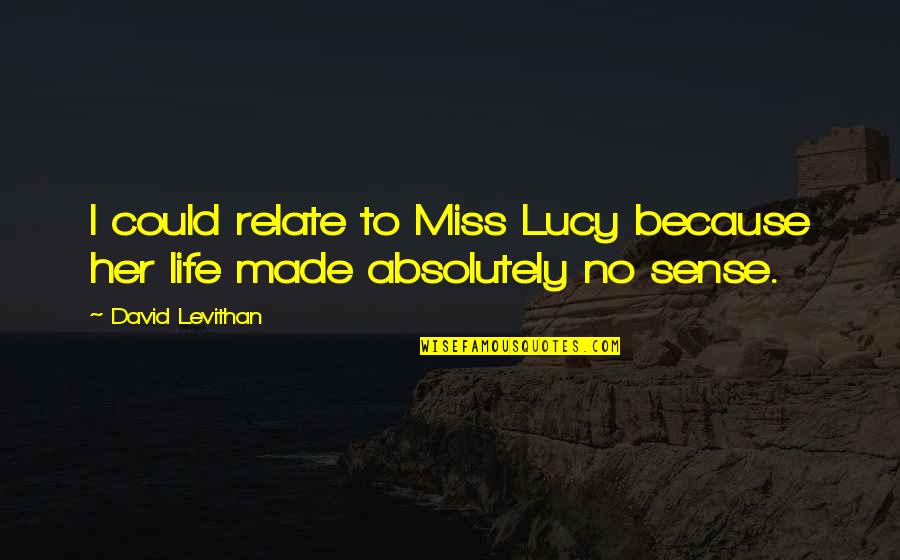 I could relate to Miss Lucy because her life made absolutely no sense. —
David Levithan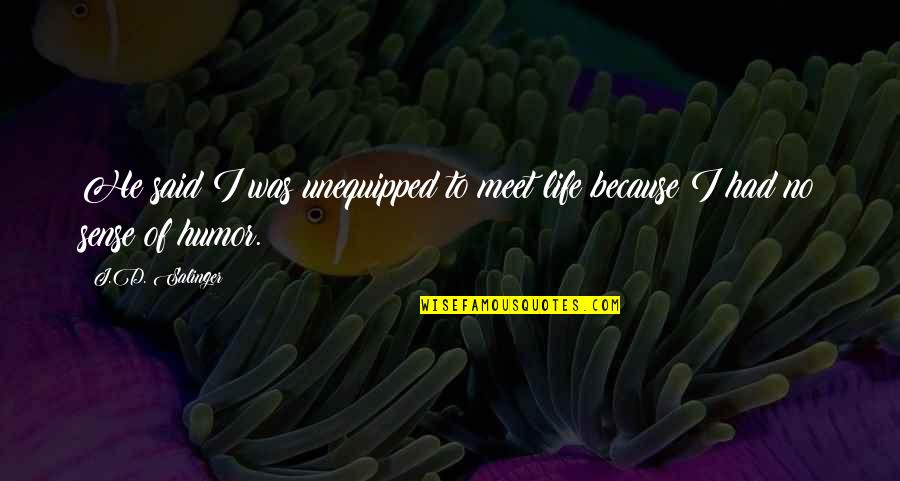 He said I was unequipped to meet life because I had no sense of humor. —
J.D. Salinger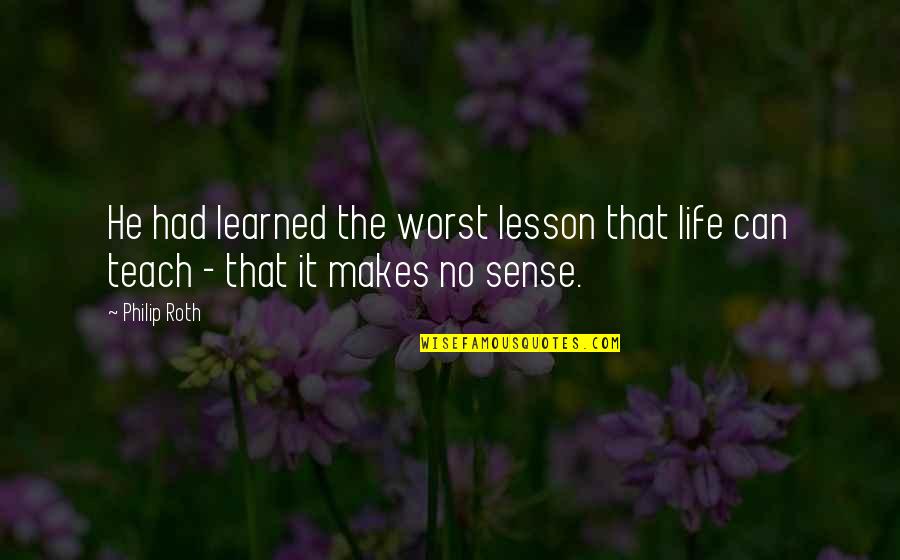 He had learned the worst lesson that life can teach - that it makes no sense. —
Philip Roth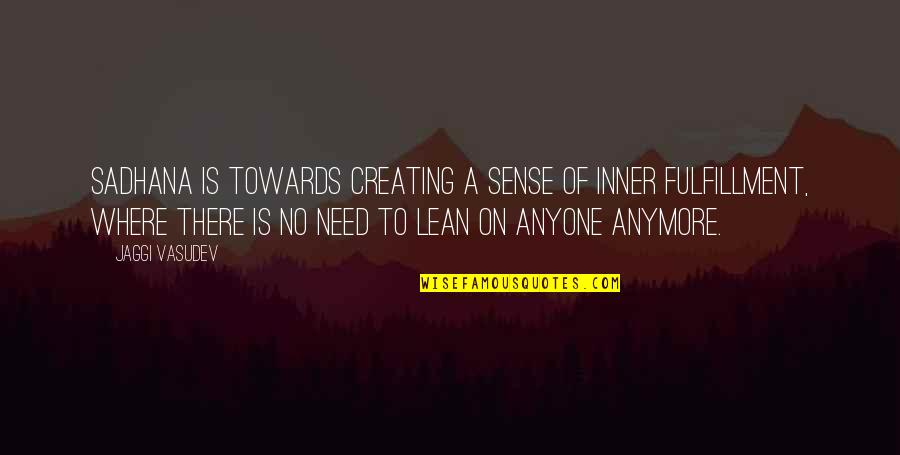 Sadhana is towards creating a sense of inner fulfillment, where there is no need to lean on anyone anymore. —
Jaggi Vasudev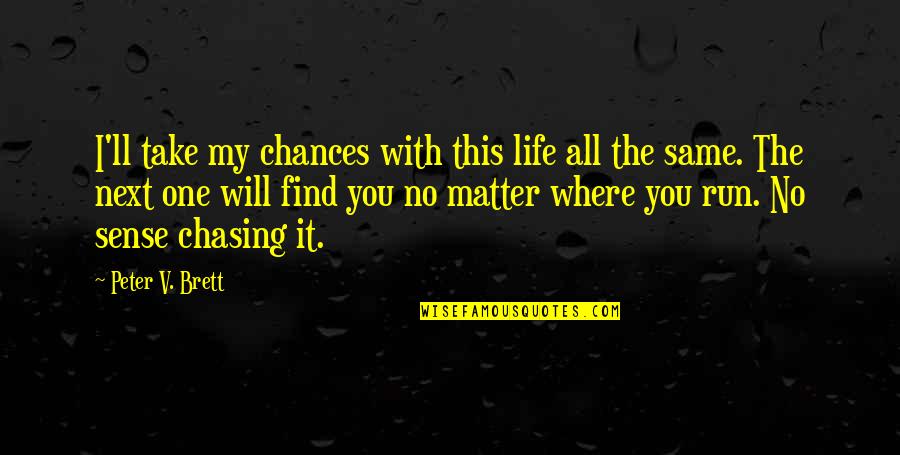 I'll take my chances with this life all the same. The next one will find you no matter where you run. No sense chasing it. —
Peter V. Brett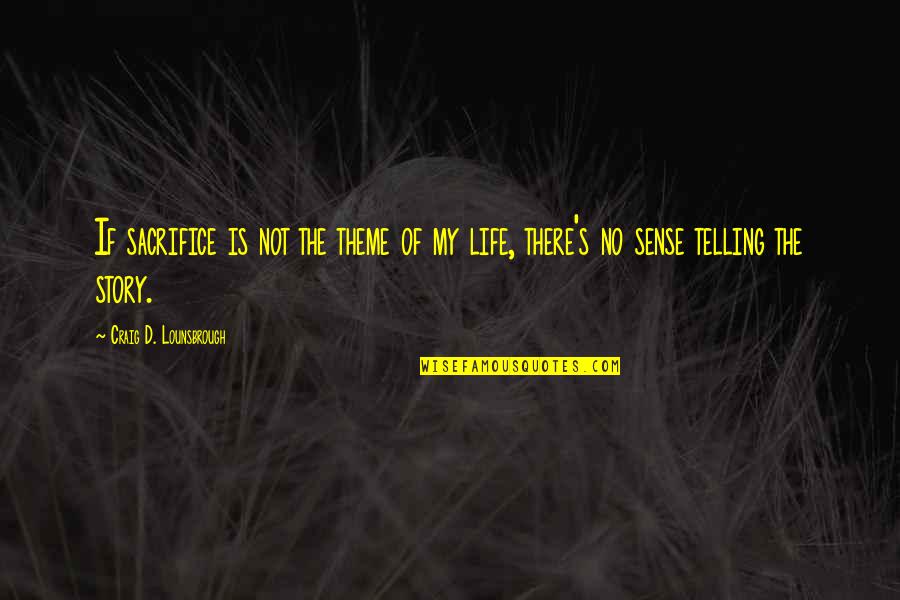 If sacrifice is not the theme of my life, there's no sense telling the story. —
Craig D. Lounsbrough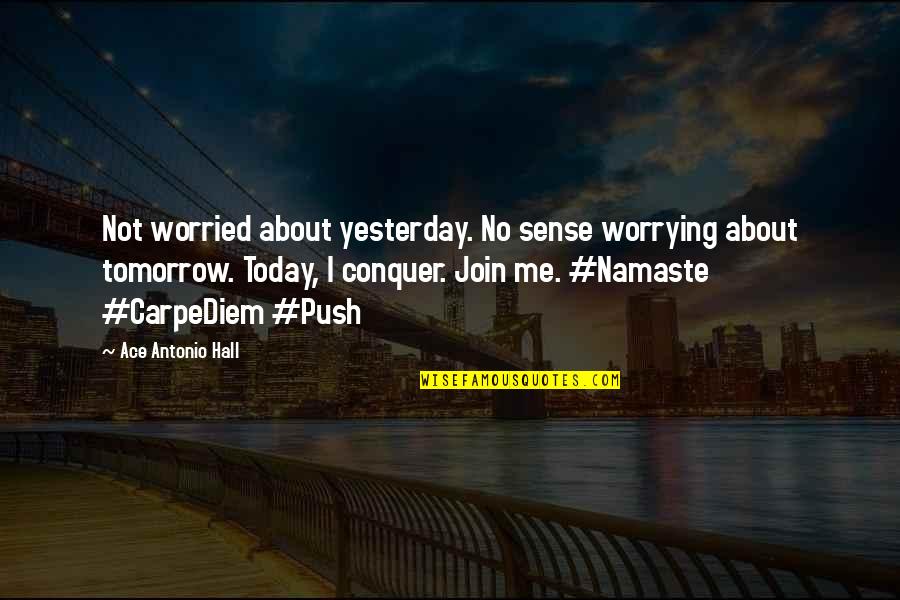 Not worried about yesterday. No sense worrying about tomorrow. Today, I conquer. Join me. #Namaste #CarpeDiem #Push —
Ace Antonio Hall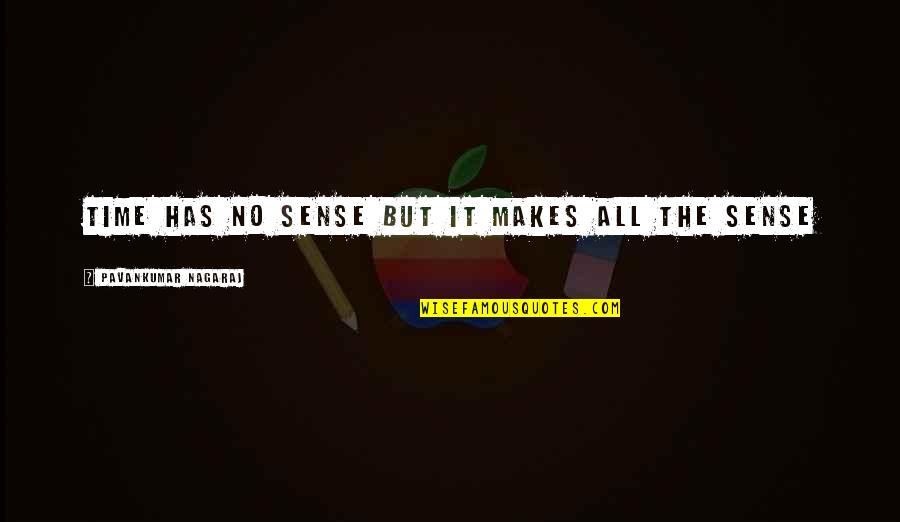 Time has no sense but it makes all the sense —
Pavankumar Nagaraj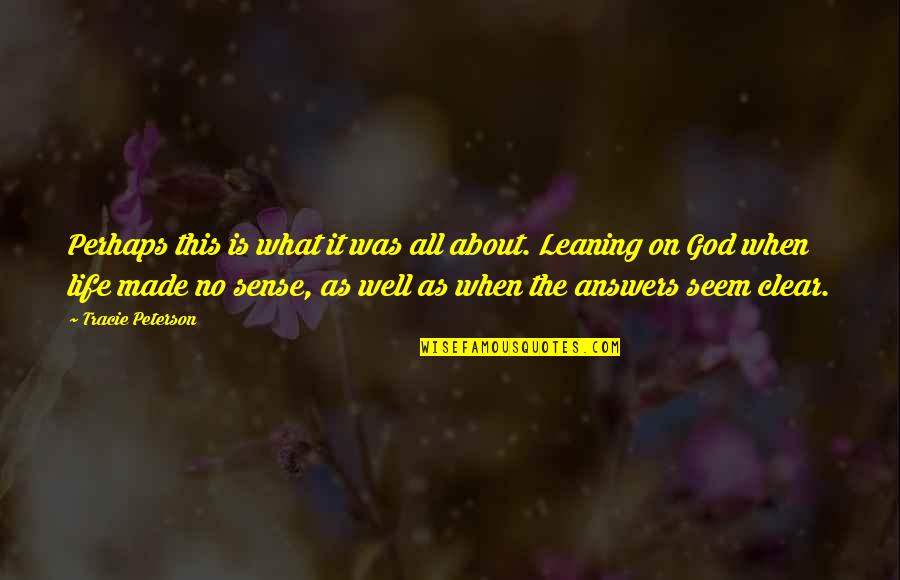 Perhaps this is what it was all about. Leaning on God when life made no sense, as well as when the answers seem clear. —
Tracie Peterson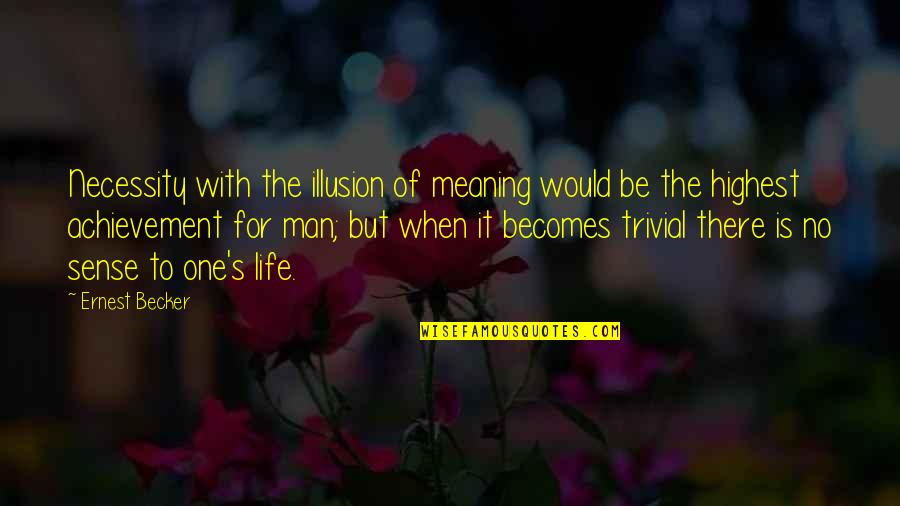 Necessity with the illusion of meaning would be the highest achievement for man; but when it becomes trivial there is no sense to one's life. —
Ernest Becker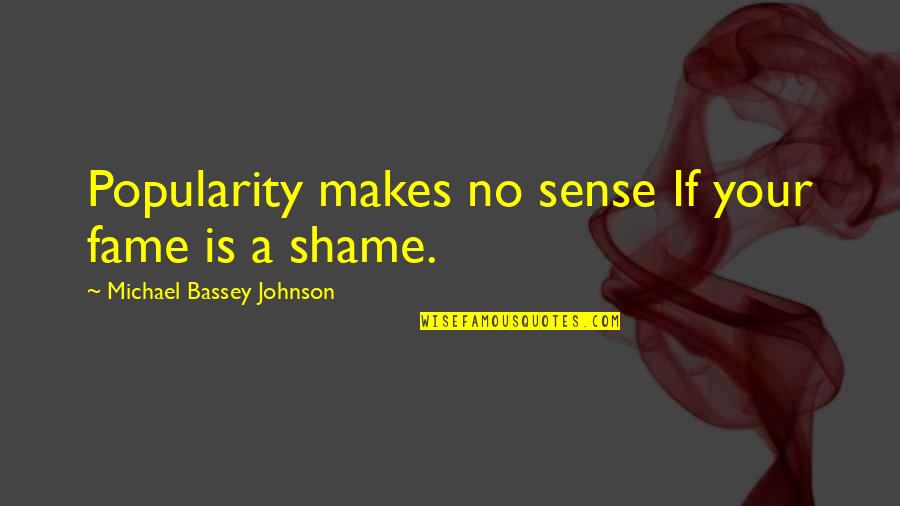 Popularity makes no sense If your fame is a shame. —
Michael Bassey Johnson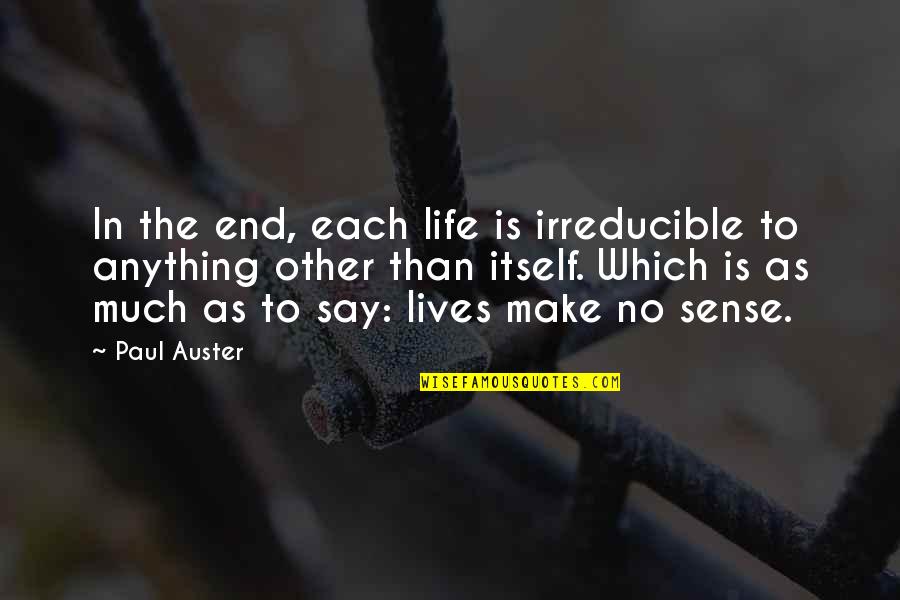 In the end, each life is irreducible to anything other than itself. Which is as much as to say: lives make no sense. —
Paul Auster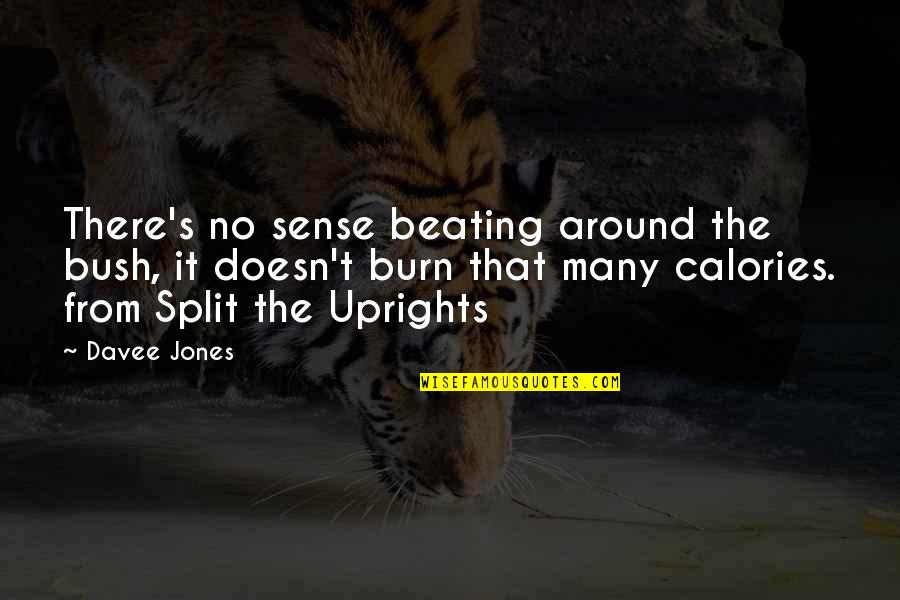 There's no sense beating around the bush, it doesn't burn that many calories. from Split the Uprights —
Davee Jones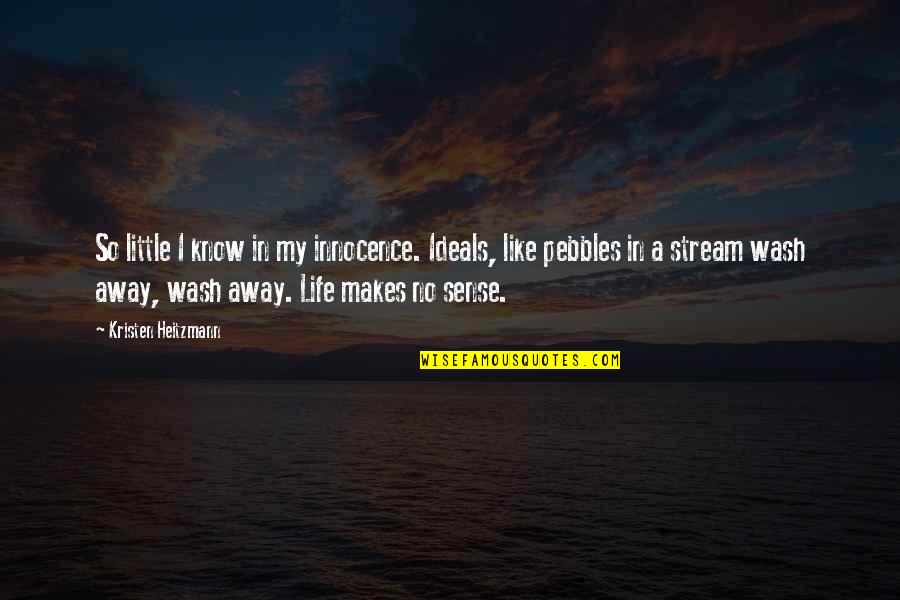 So little I know in my innocence. Ideals, like pebbles in a stream wash away, wash away. Life makes no sense. —
Kristen Heitzmann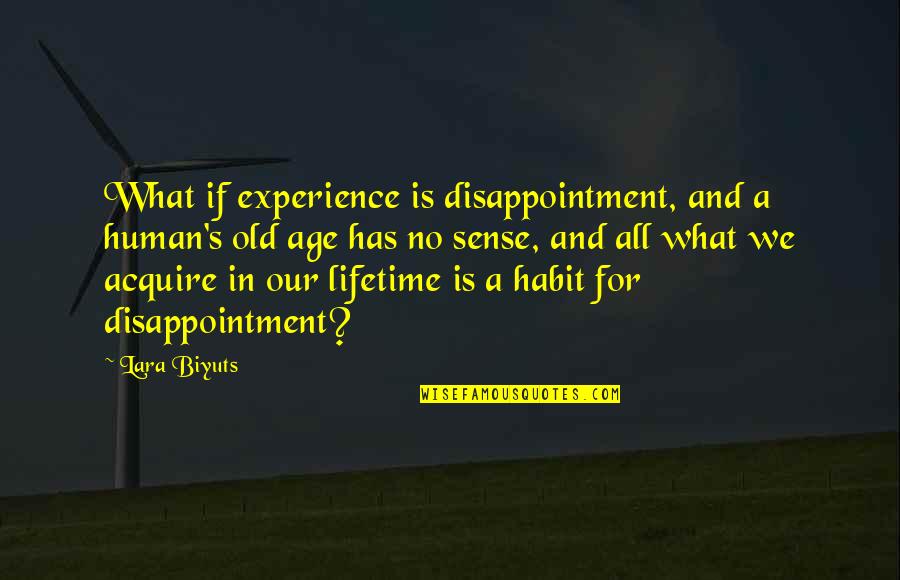 What if experience is disappointment, and a human's old age has no sense, and all what we acquire in our lifetime is a habit for disappointment? —
Lara Biyuts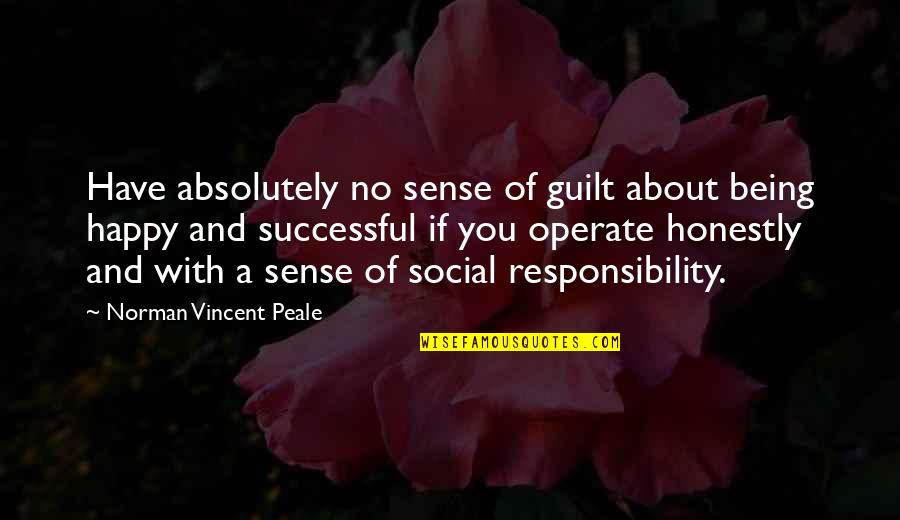 Have absolutely no sense of guilt about being happy and successful if you operate honestly and with a sense of social responsibility. —
Norman Vincent Peale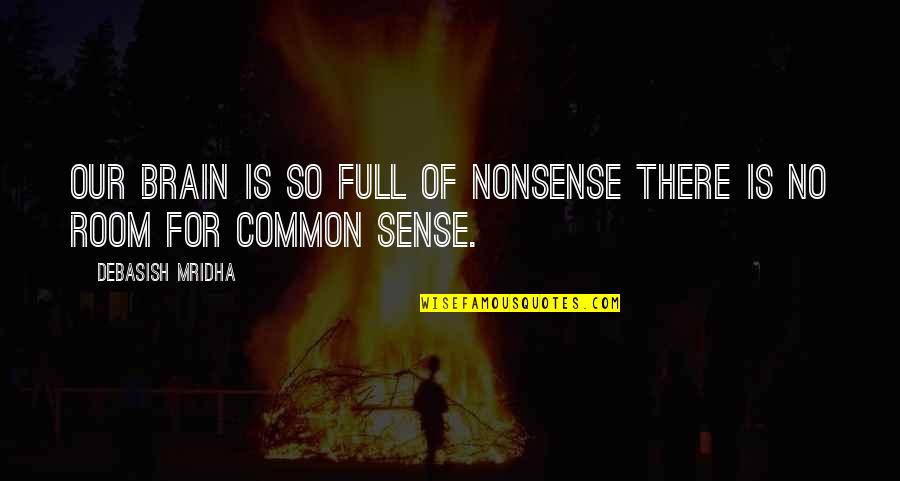 Our brain is so full of nonsense there is no room for common sense. —
Debasish Mridha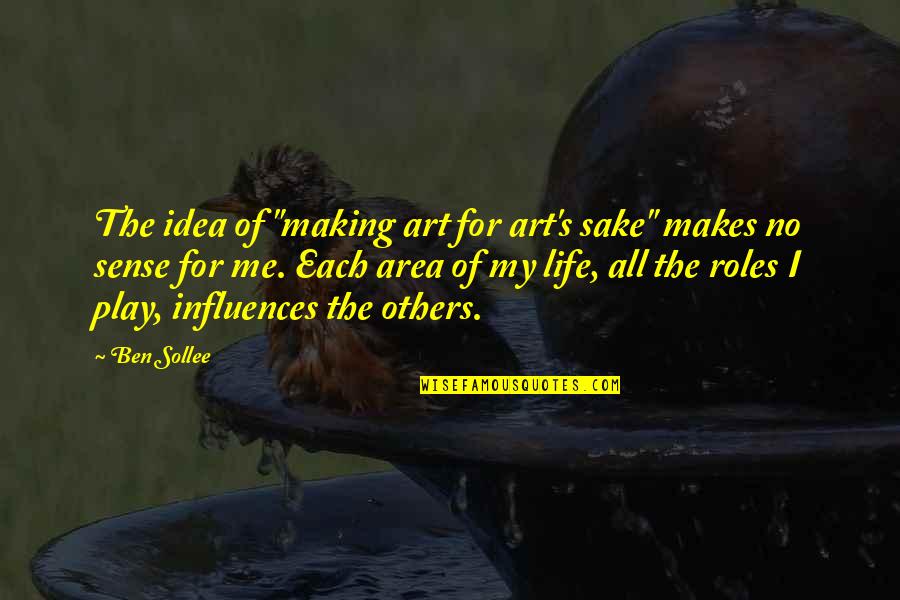 The idea of "making art for art's sake" makes no sense for me. Each area of my life, all the roles I play, influences the others. —
Ben Sollee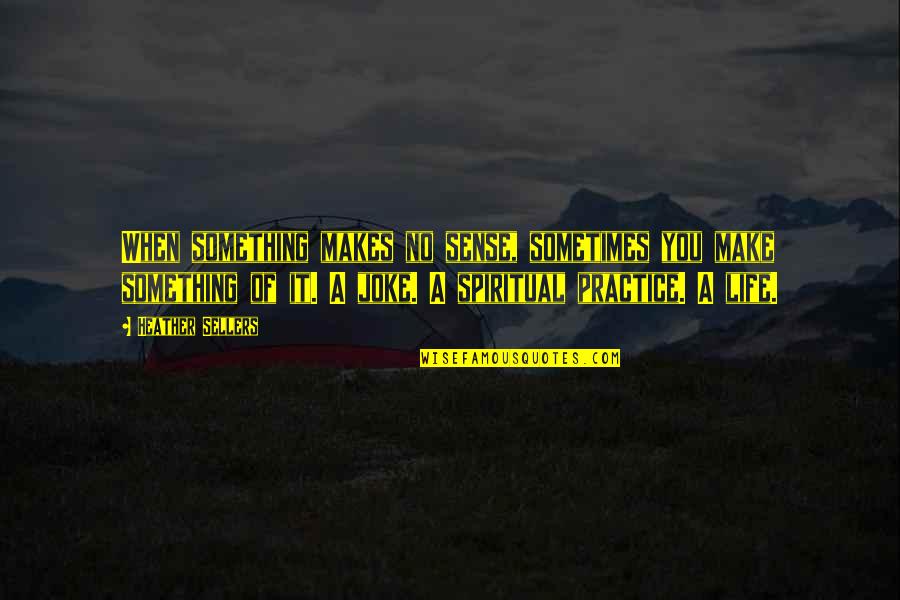 When something makes no sense, sometimes you make something of it. A joke. A spiritual practice. A life. —
Heather Sellers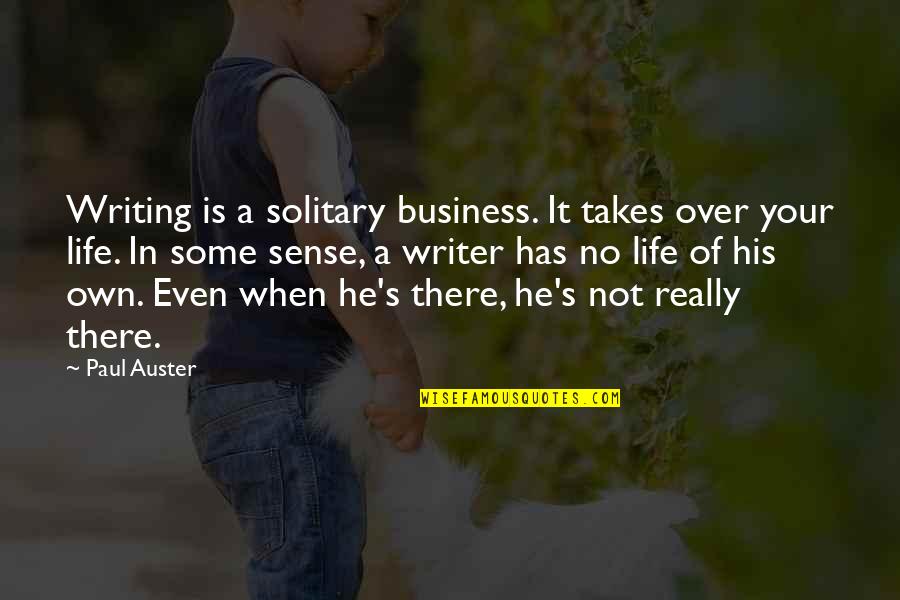 Writing is a solitary business. It takes over your life. In some sense, a writer has no life of his own. Even when he's there, he's not really there. —
Paul Auster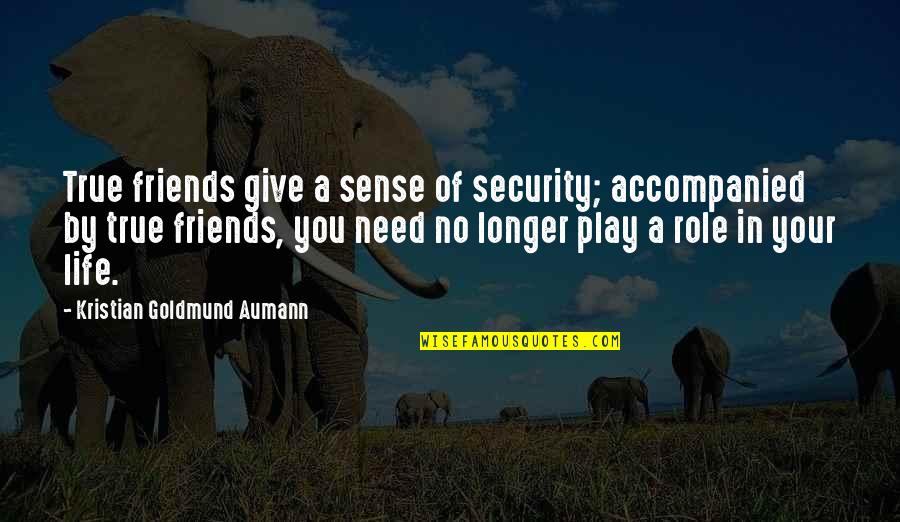 True friends give a sense of security; accompanied by true friends, you need no longer play a role in your life. —
Kristian Goldmund Aumann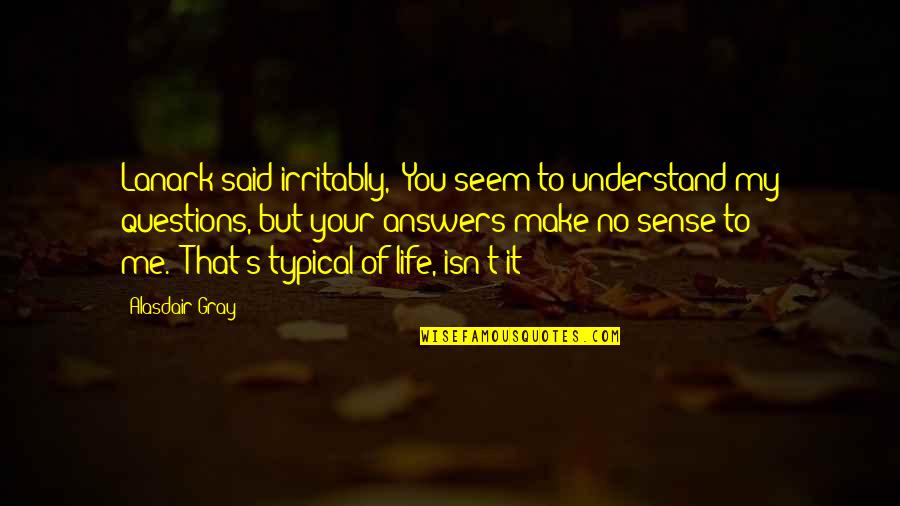 Lanark said irritably, "You seem to understand my questions, but your answers make no sense to me."
"That's typical of life, isn't it? —
Alasdair Gray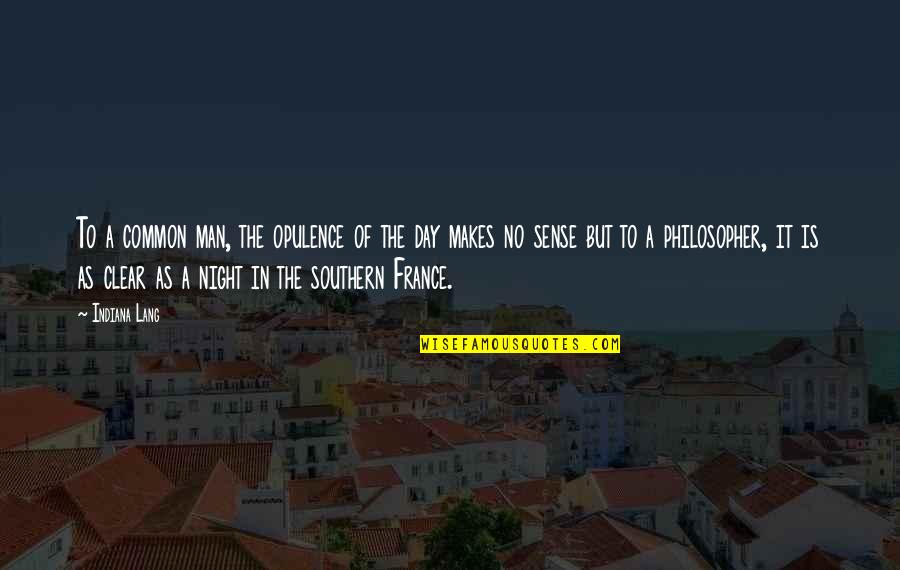 To a common man, the opulence of the day makes no sense but to a philosopher, it is as clear as a night in the southern France. —
Indiana Lang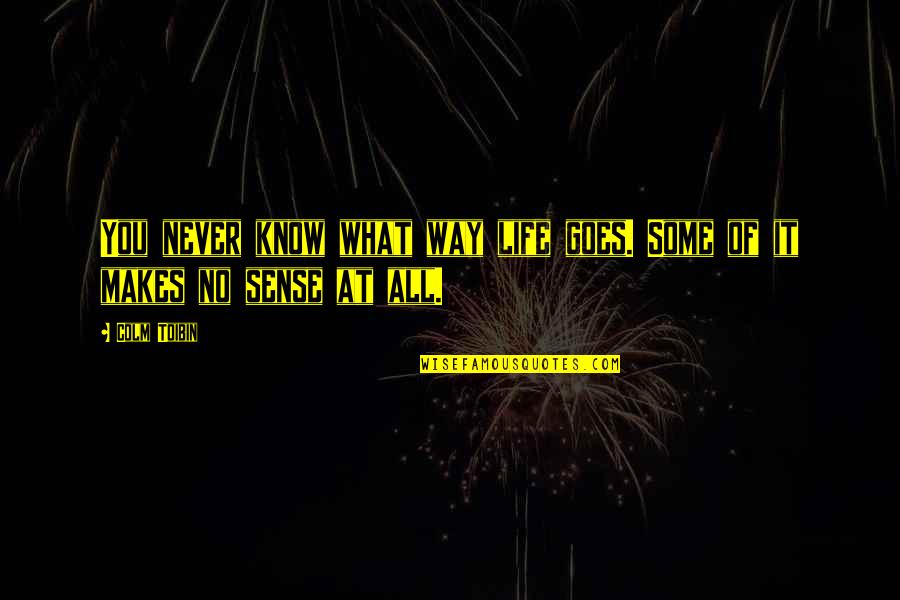 You never know what way life goes. Some of it makes no sense at all. —
Colm Toibin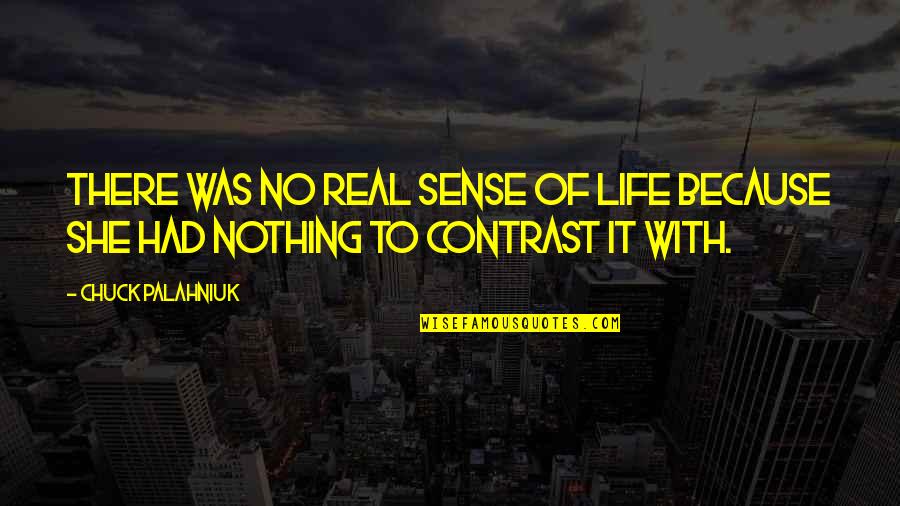 There was no real sense of life because she had nothing to contrast it with. —
Chuck Palahniuk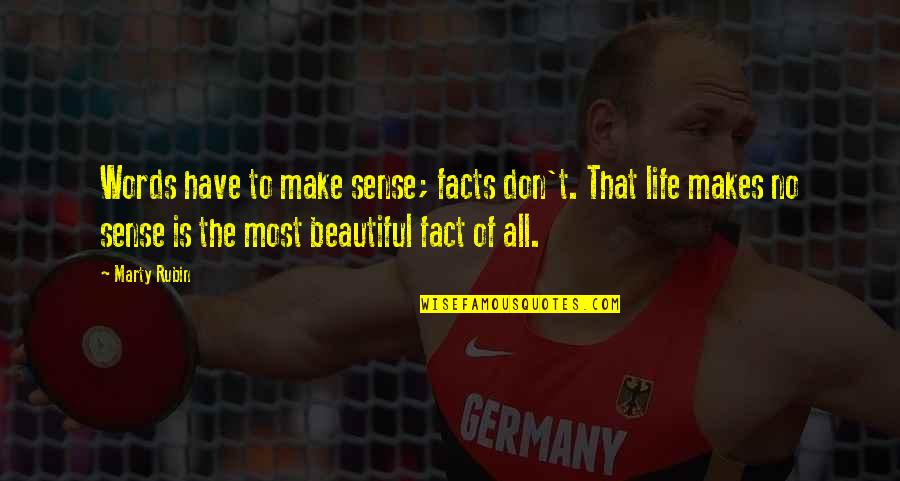 Words have to make sense; facts don't. That life makes no sense is the most beautiful fact of all. —
Marty Rubin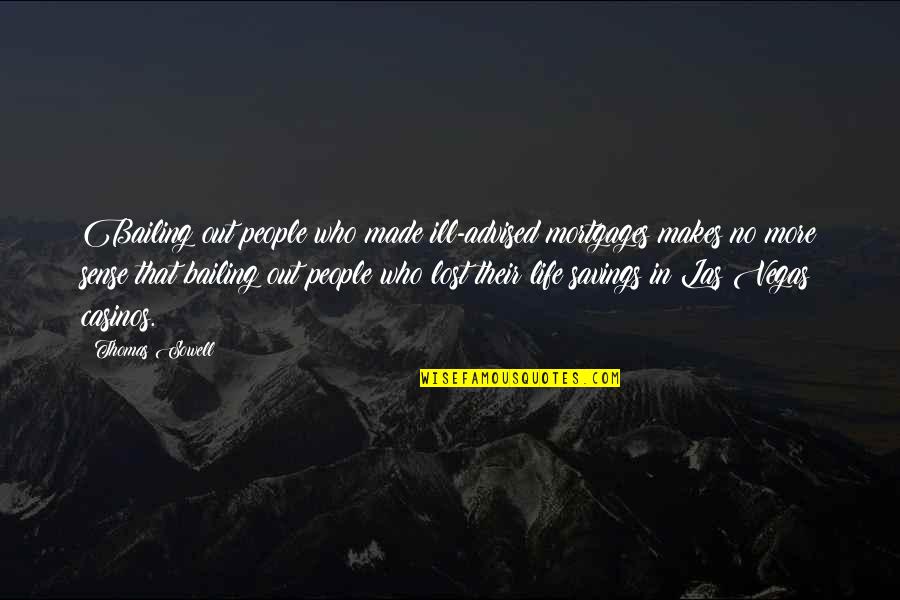 Bailing out people who made ill-advised mortgages makes no more sense that bailing out people who lost their life savings in Las Vegas casinos. —
Thomas Sowell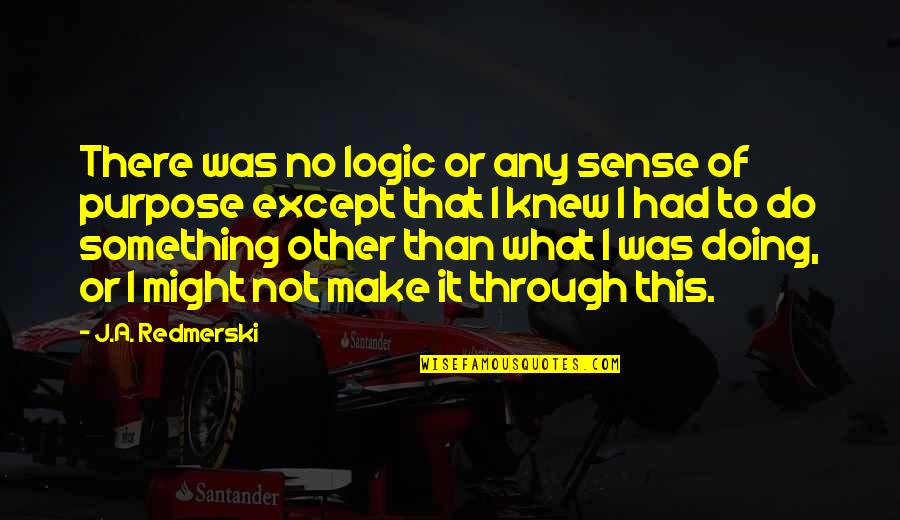 There was no logic or any sense of purpose except that I knew I had to do something other than what I was doing, or I might not make it through this. —
J.A. Redmerski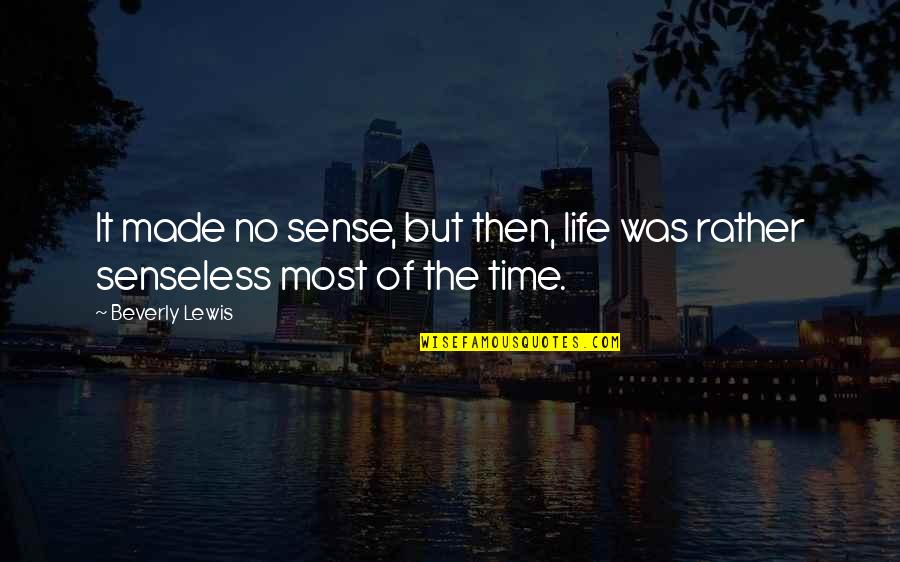 It made no sense, but then, life was rather senseless most of the time. —
Beverly Lewis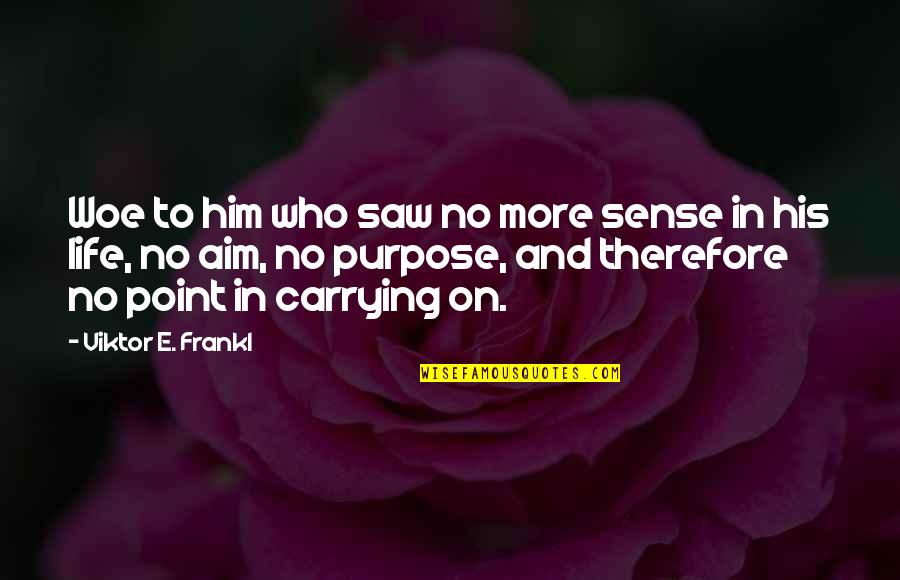 Woe to him who saw no more sense in his life, no aim, no purpose, and therefore no point in carrying on. —
Viktor E. Frankl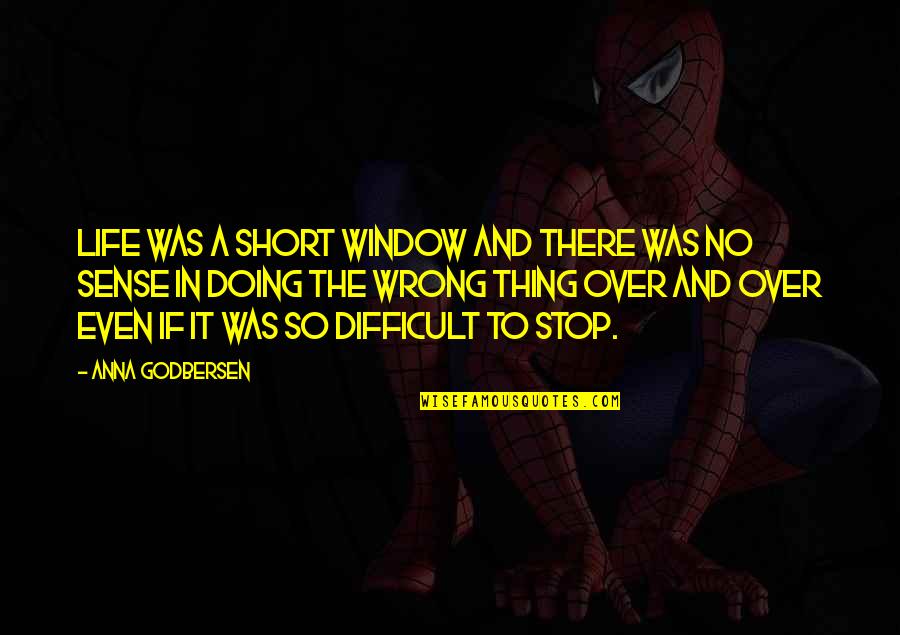 Life was a short window and there was no sense in doing the wrong thing over and over even if it was so difficult to stop. —
Anna Godbersen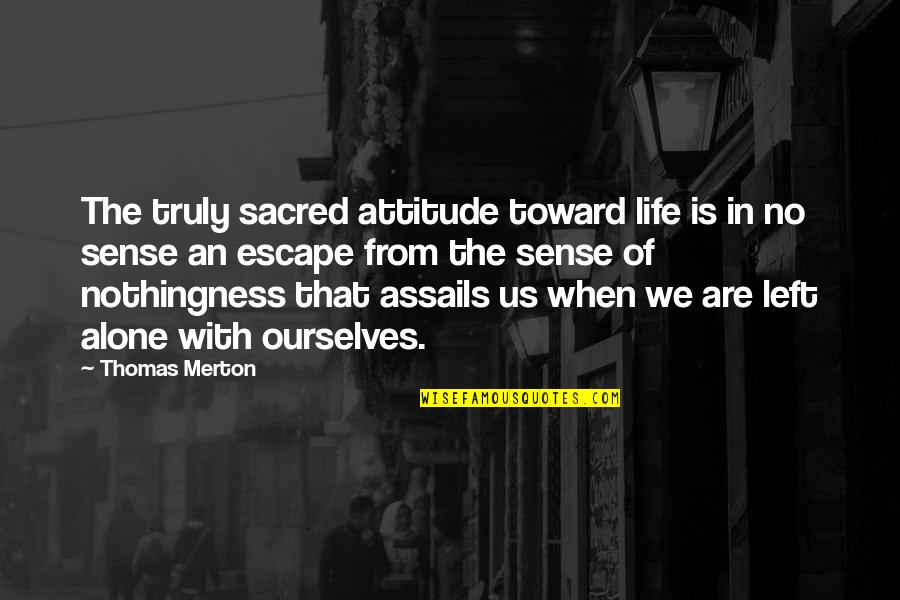 The truly sacred attitude toward life is in no sense an escape from the sense of nothingness that assails us when we are left alone with ourselves. —
Thomas Merton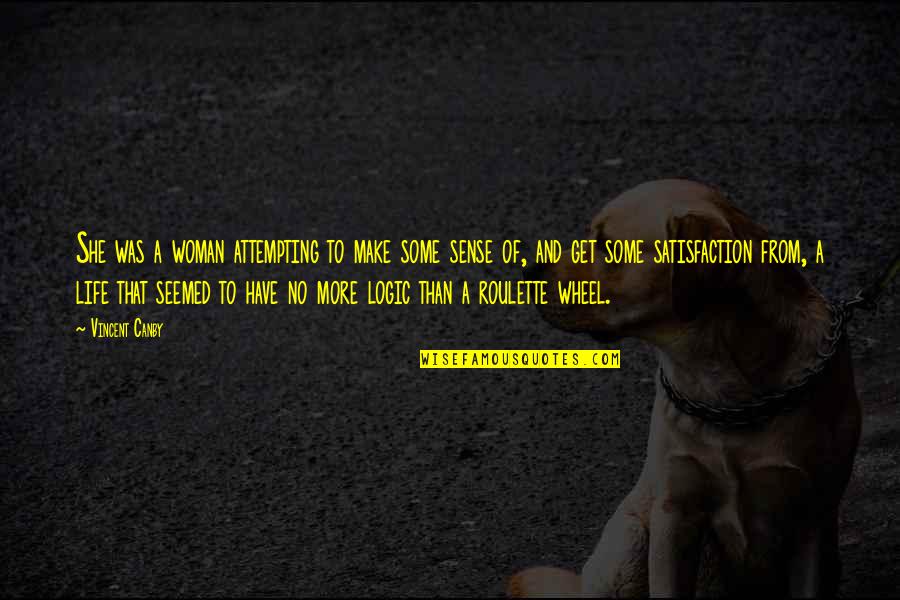 She was a woman attempting to make some sense of, and get some satisfaction from, a life that seemed to have no more logic than a roulette wheel. —
Vincent Canby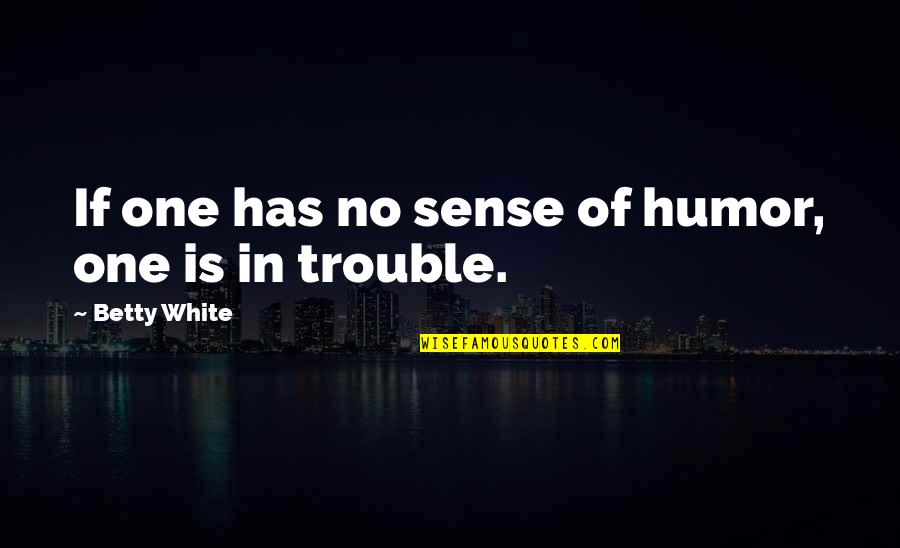 If one has no sense of humor, one is in trouble. —
Betty White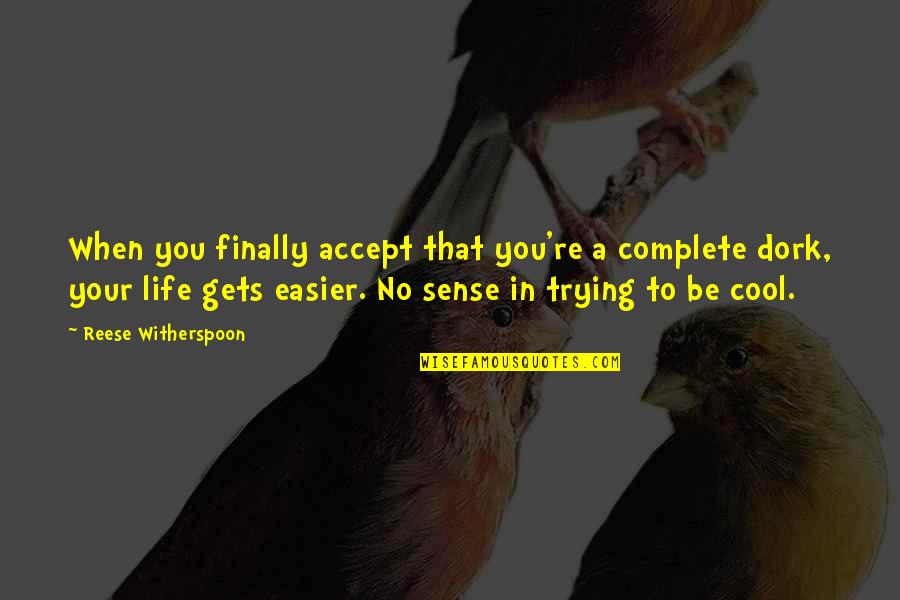 When you finally accept that you're a complete dork, your life gets easier. No sense in trying to be cool. —
Reese Witherspoon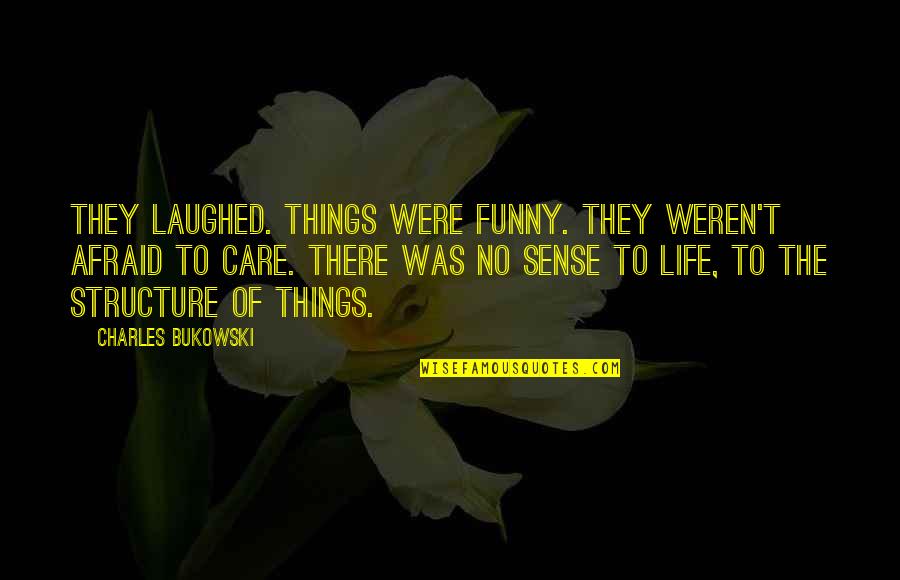 They laughed. Things were funny. They weren't afraid to care. There was no sense to life, to the structure of things. —
Charles Bukowski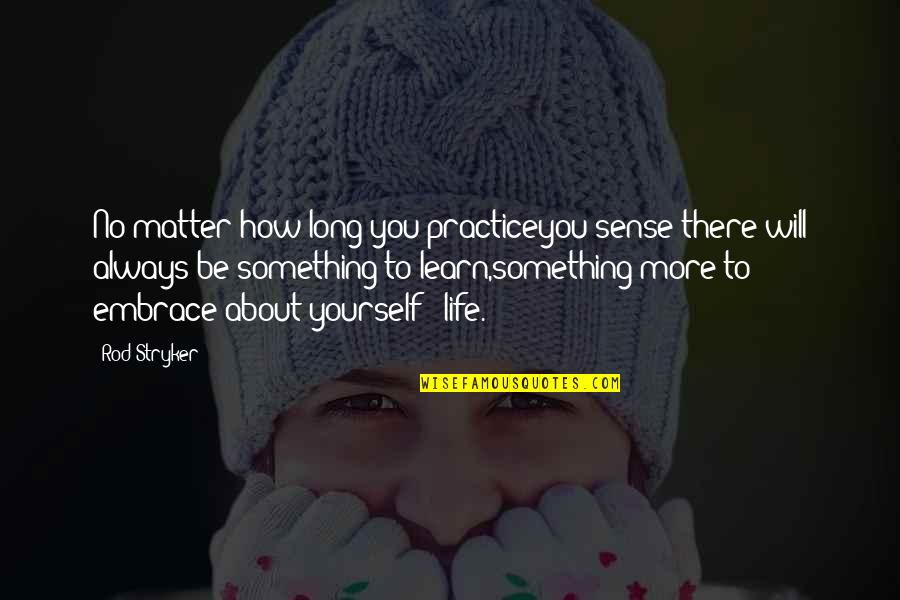 No matter how long you practiceyou sense there will always be something to learn,something more to embrace about yourself & life. —
Rod Stryker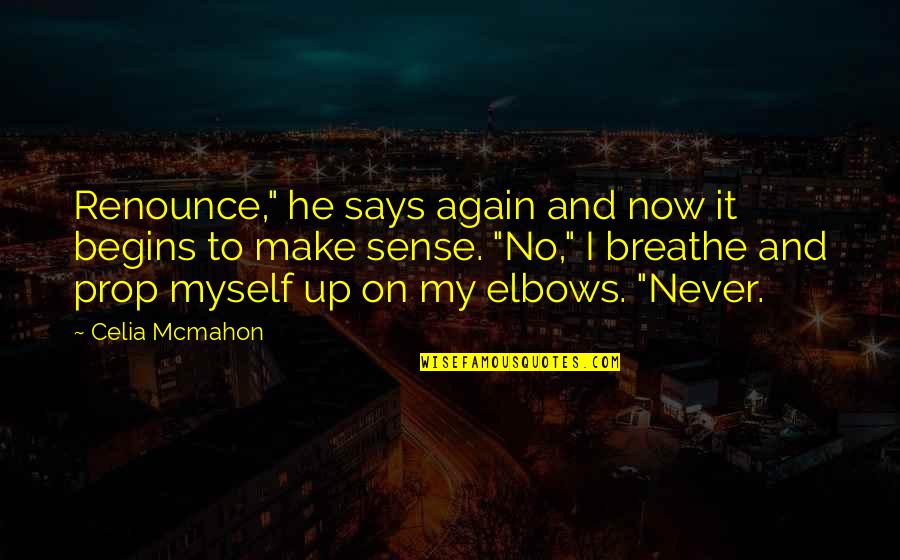 Renounce," he says again and now it begins to make sense.
"No," I breathe and prop myself up on my elbows. "Never. —
Celia Mcmahon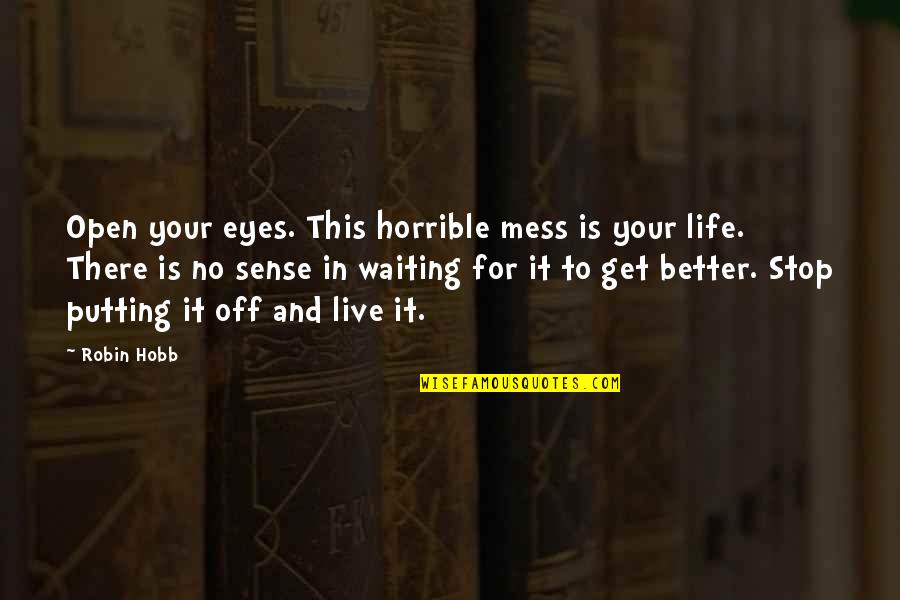 Open your eyes. This horrible mess is your life. There is no sense in waiting for it to get better. Stop putting it off and live it. —
Robin Hobb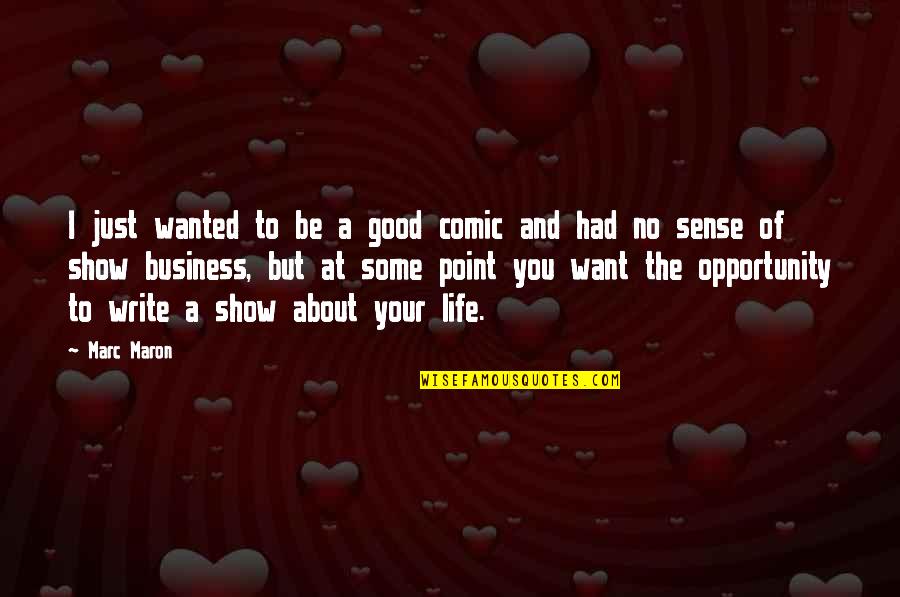 I just wanted to be a good comic and had no sense of show business, but at some point you want the opportunity to write a show about your life. —
Marc Maron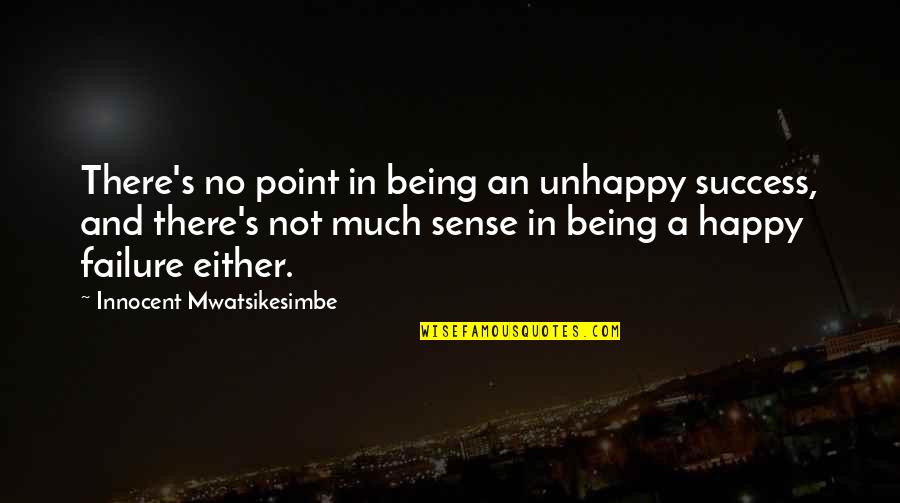 There's no point in being an unhappy success, and there's not much sense in being a happy failure either. —
Innocent Mwatsikesimbe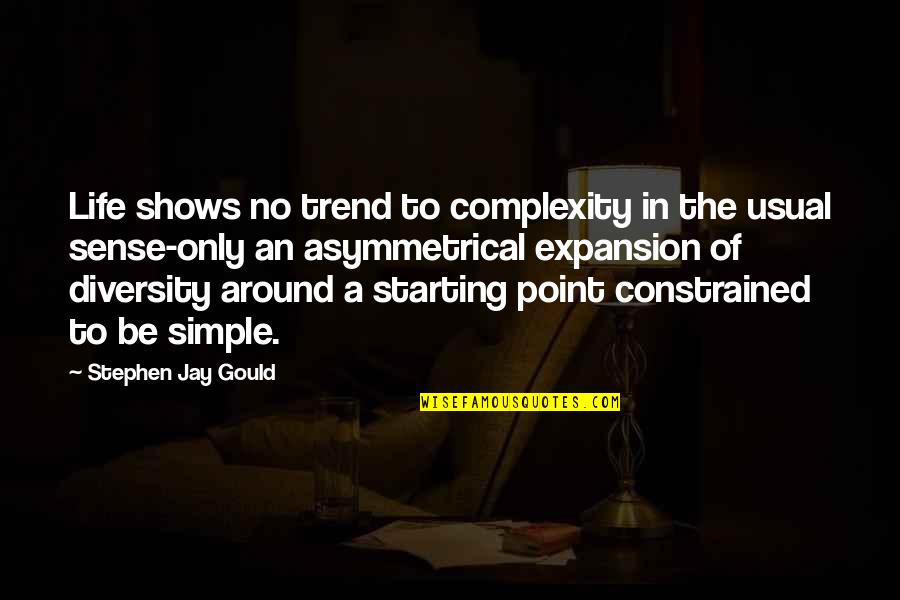 Life shows no trend to complexity in the usual sense-only an asymmetrical expansion of diversity around a starting point constrained to be simple. —
Stephen Jay Gould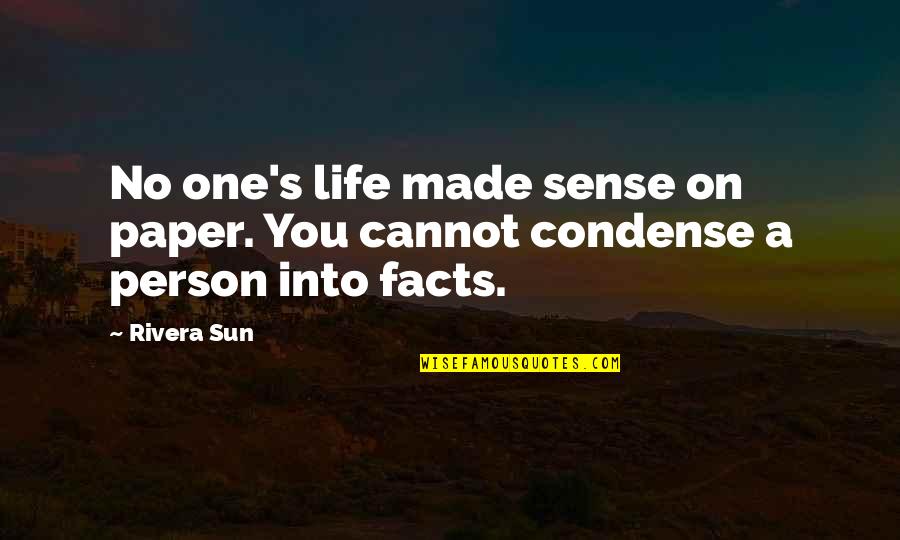 No one's life made sense on paper. You cannot condense a person into facts. —
Rivera Sun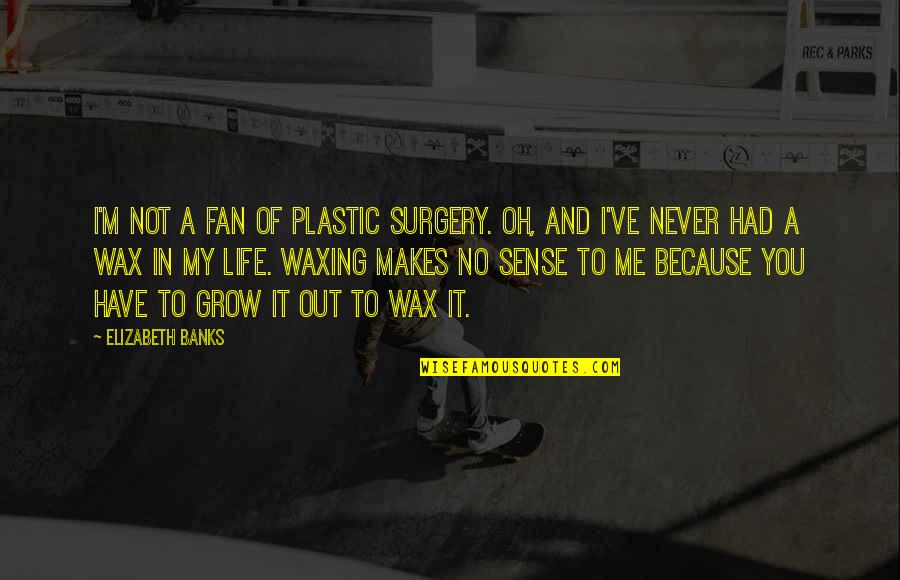 I'm not a fan of plastic surgery. Oh, and I've never had a wax in my life. Waxing makes no sense to me because you have to grow it out to wax it. —
Elizabeth Banks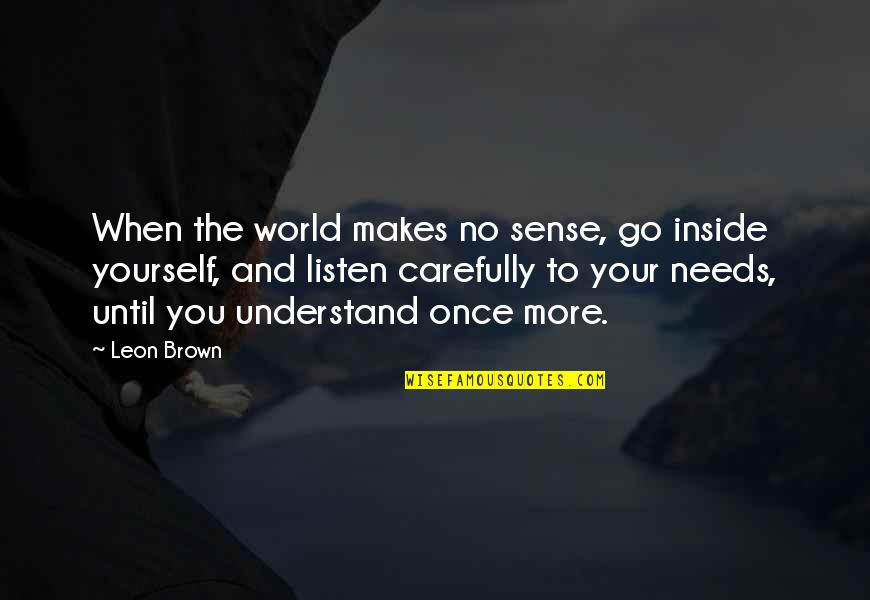 When the world makes no sense, go inside yourself, and listen carefully to your needs, until you understand once more. —
Leon Brown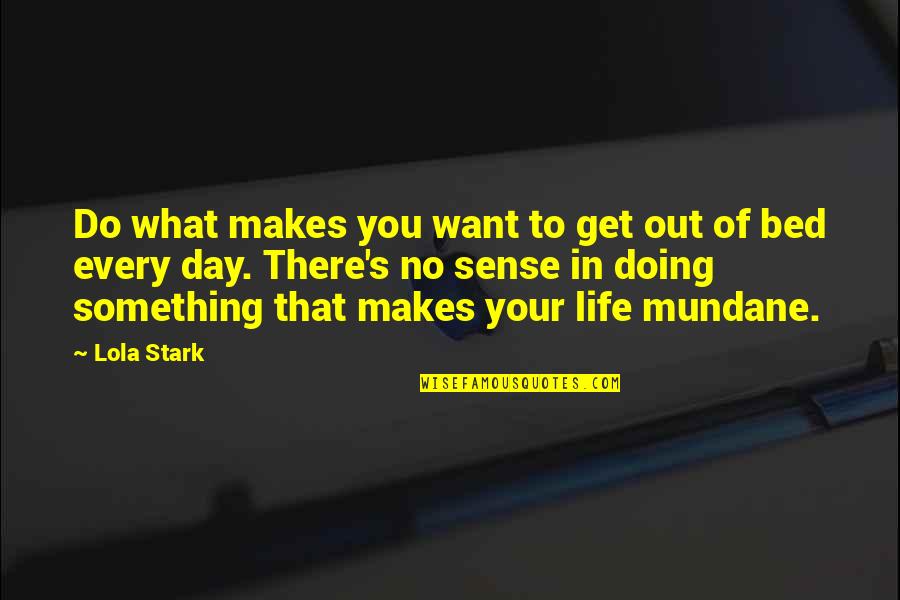 Do what makes you want to get out of bed every day. There's no sense in doing something that makes your life mundane. —
Lola Stark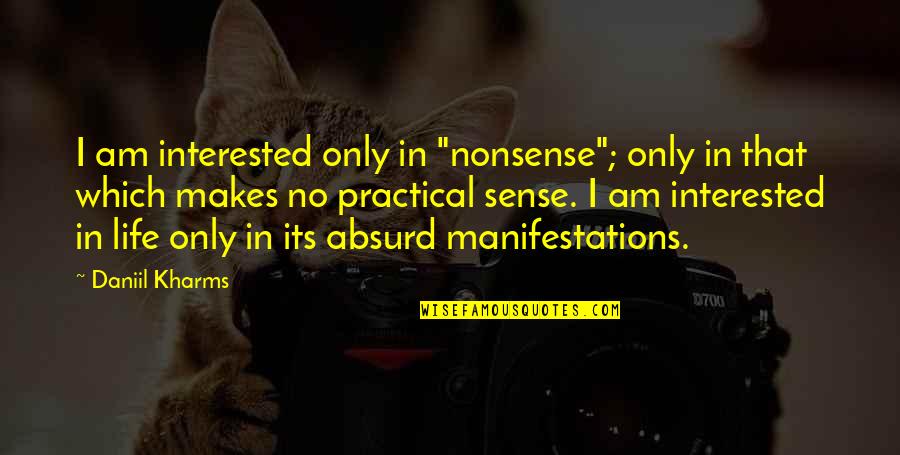 I am interested only in "nonsense"; only in that which makes no practical sense. I am interested in life only in its absurd manifestations. —
Daniil Kharms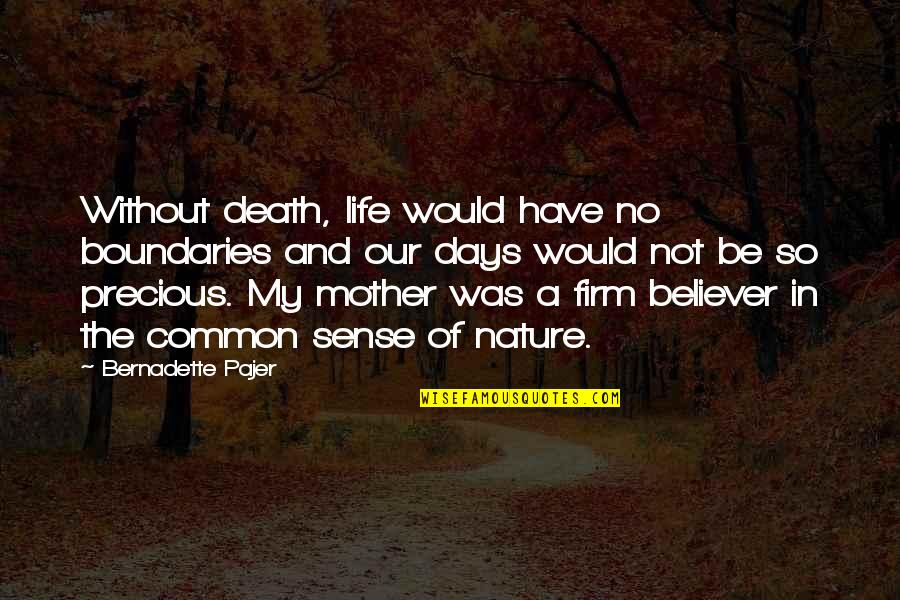 Without death, life would have no boundaries and our days would not be so precious. My mother was a firm believer in the common sense of nature. —
Bernadette Pajer