Life Is Nothing Without Love Quotes
Collection of top 58 famous quotes about Life Is Nothing Without Love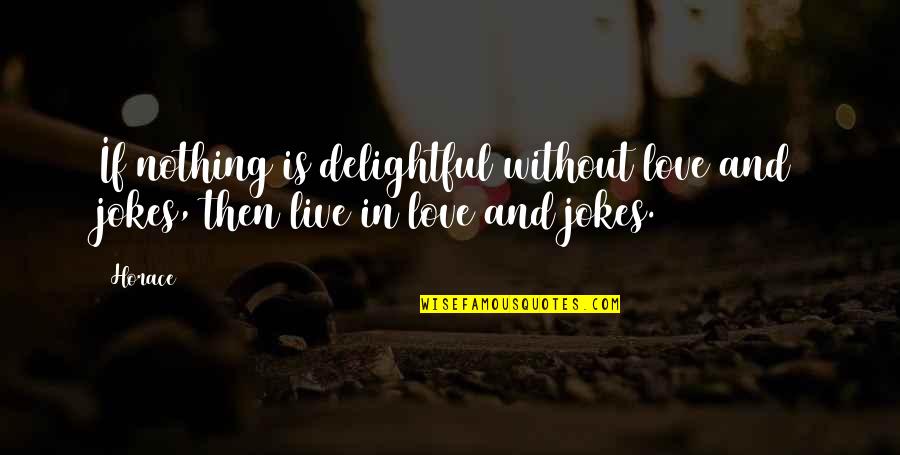 If nothing is delightful without love and jokes, then live in love and jokes.
—
Horace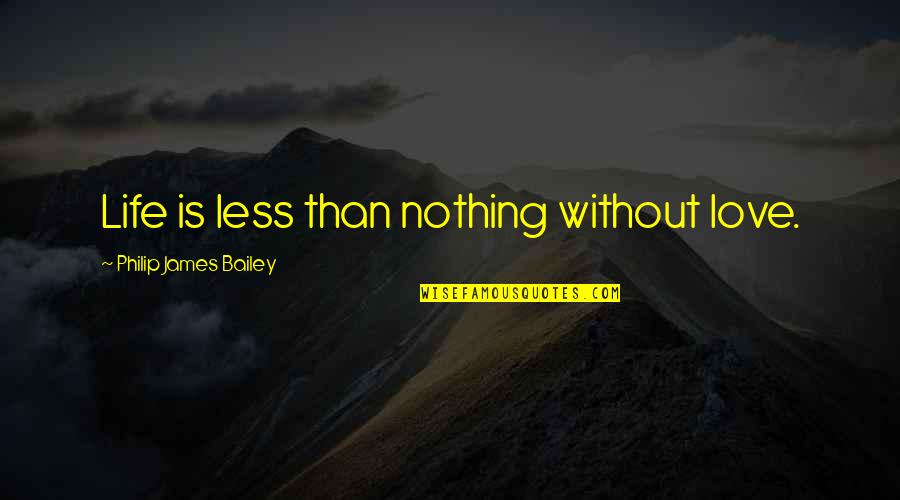 Life is less than nothing without love.
—
Philip James Bailey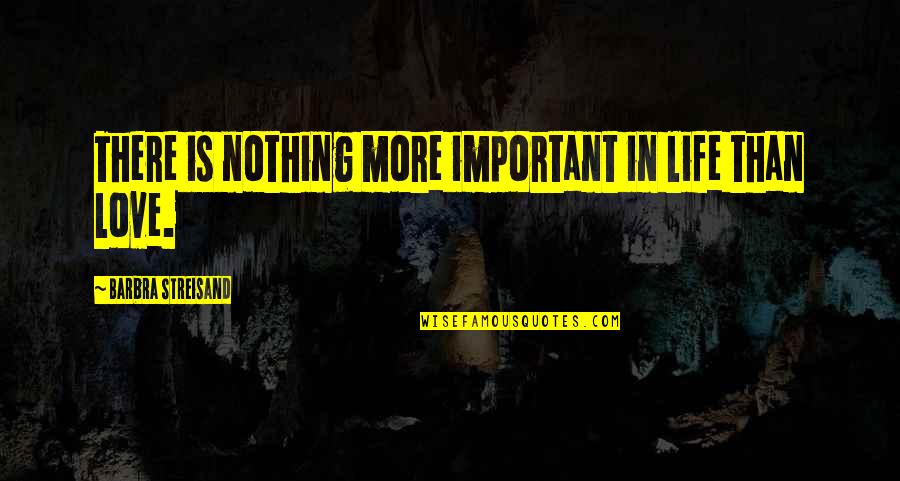 There is nothing more important in life than love.
—
Barbra Streisand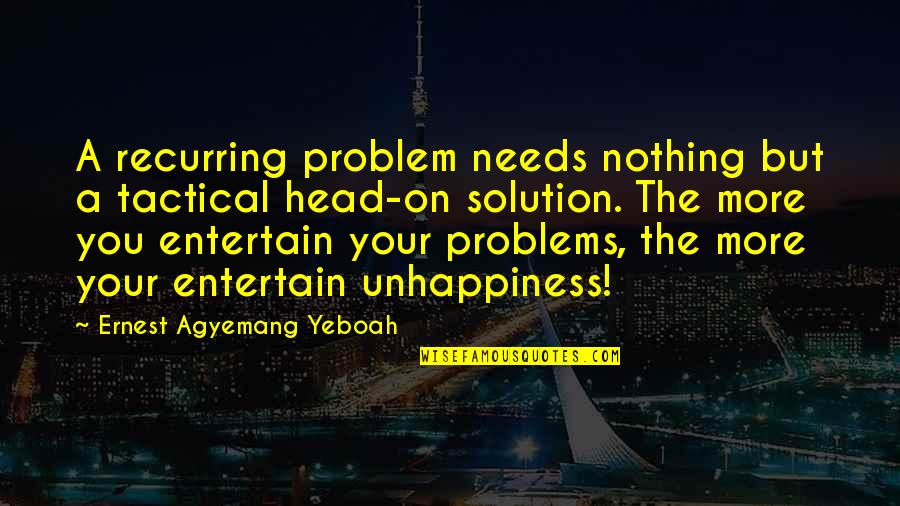 A recurring problem needs nothing but a tactical head-on solution. The more you entertain your problems, the more your entertain unhappiness!
—
Ernest Agyemang Yeboah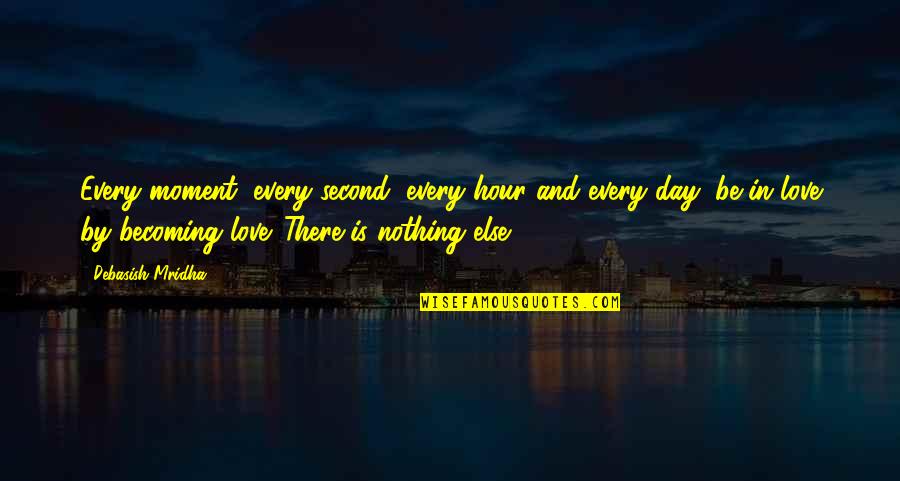 Every moment, every second, every hour and every day, be in love by becoming love. There is nothing else.
—
Debasish Mridha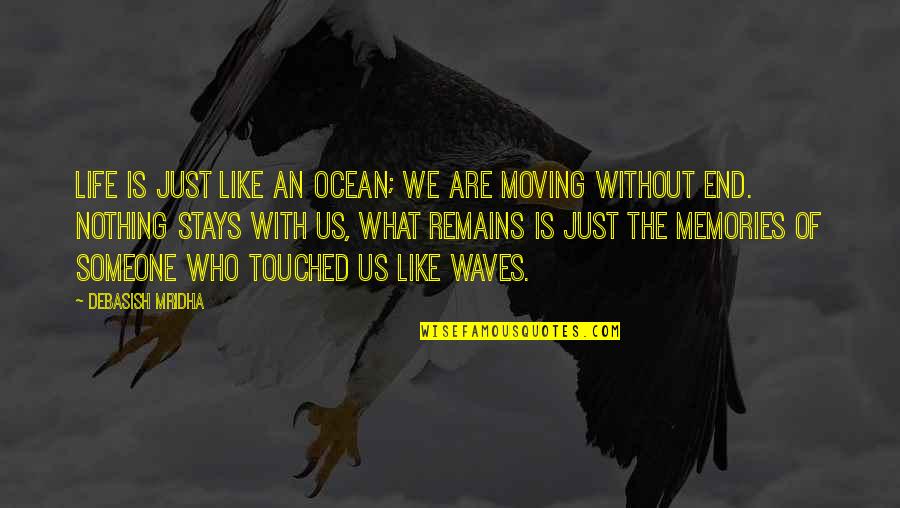 Life is just like an ocean; we are moving without end. Nothing stays with us, what remains is just the memories of someone who touched us like waves.
—
Debasish Mridha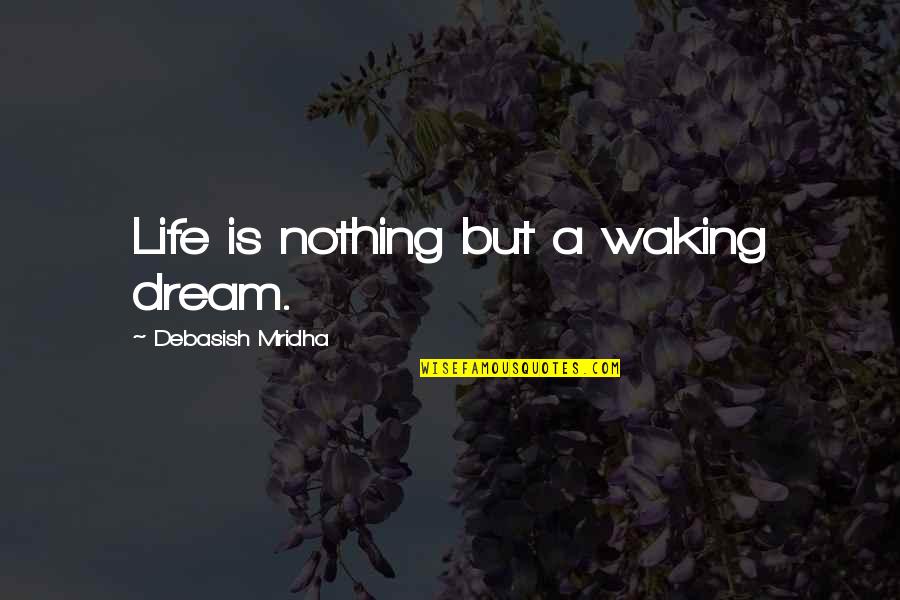 Life is nothing but a waking dream.
—
Debasish Mridha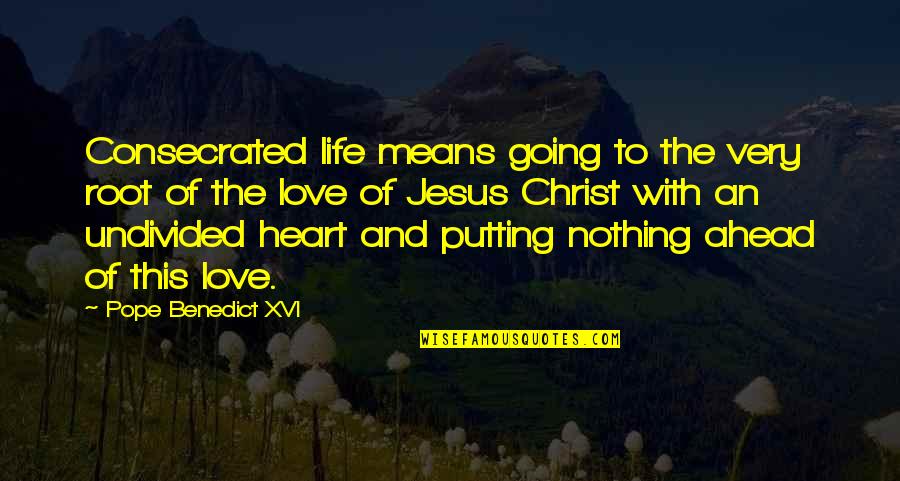 Consecrated life means going to the very root of the love of Jesus Christ with an undivided heart and putting nothing ahead of this love.
—
Pope Benedict XVI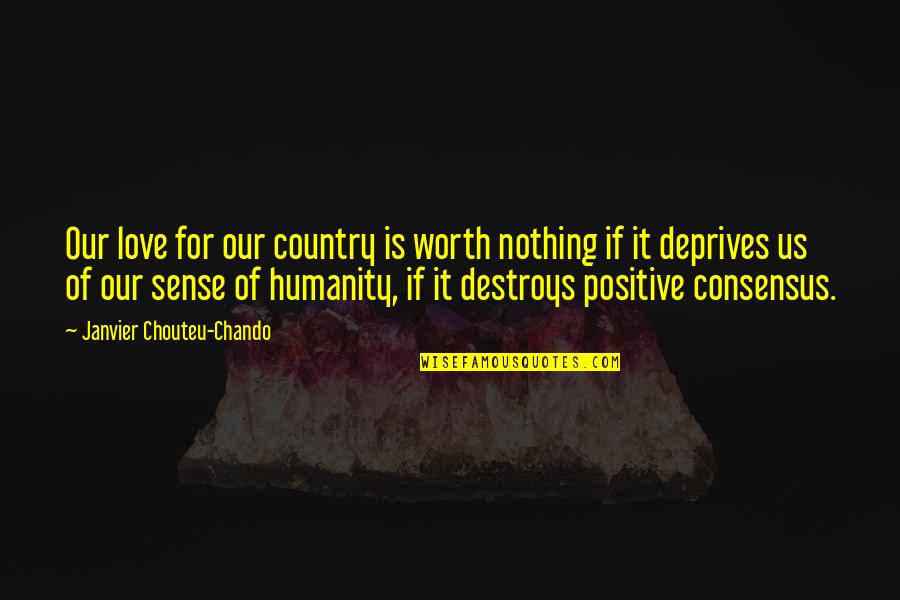 Our love for our country is worth nothing if it deprives us of our sense of humanity, if it destroys positive consensus.
—
Janvier Chouteu-Chando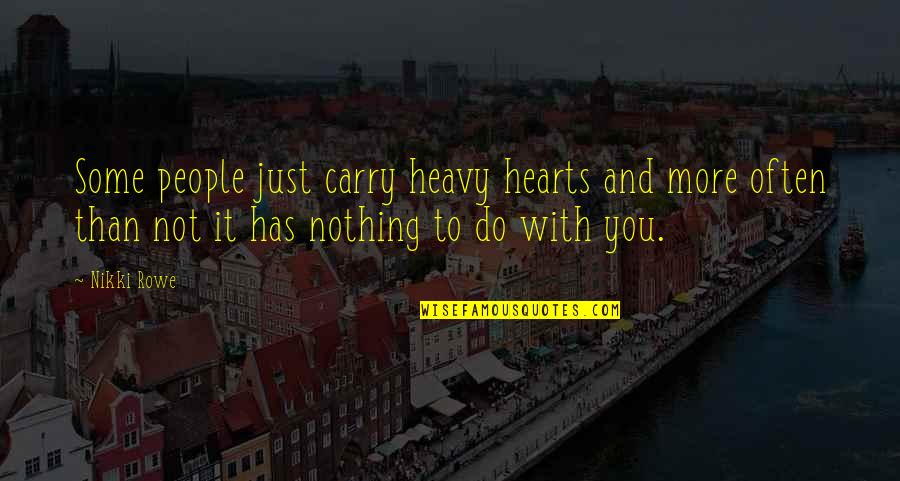 Some people just carry heavy hearts and more often than not it has nothing to do with you.
—
Nikki Rowe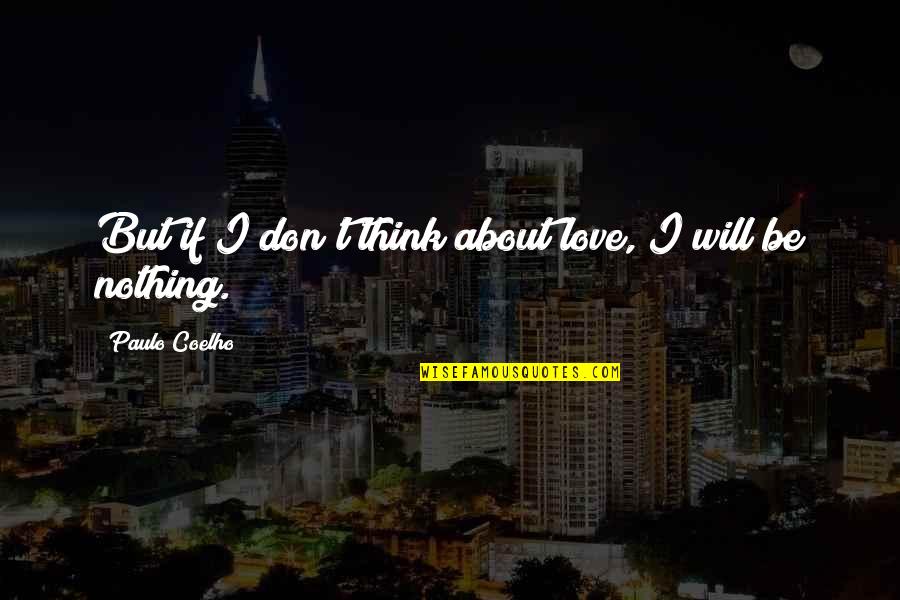 But if I don't think about love, I will be nothing.
—
Paulo Coelho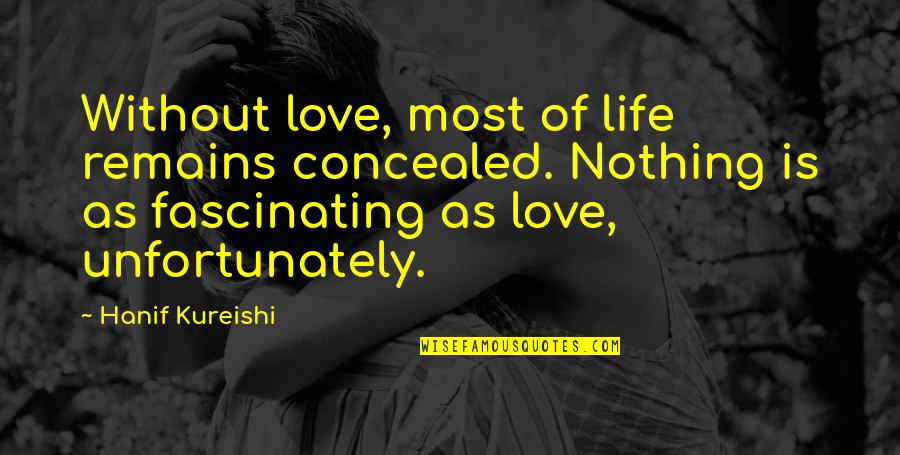 Without love, most of life remains concealed. Nothing is as fascinating as love, unfortunately.
—
Hanif Kureishi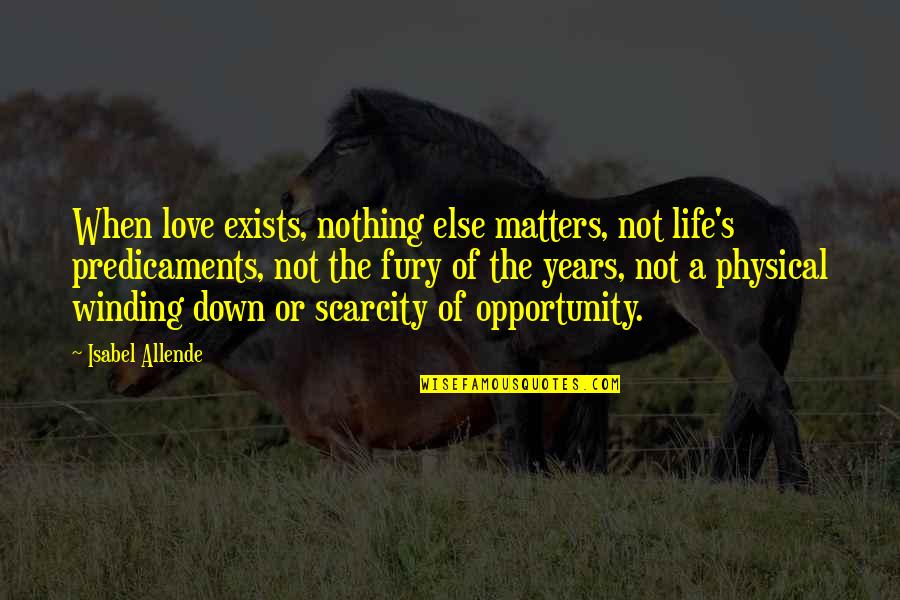 When love exists, nothing else matters, not life's predicaments, not the fury of the years, not a physical winding down or scarcity of opportunity. —
Isabel Allende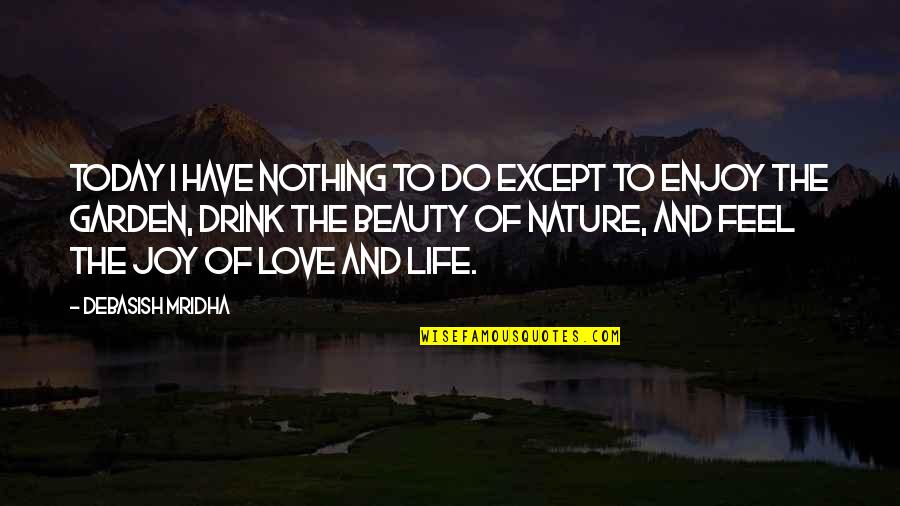 Today I have nothing to do except to enjoy the garden, drink the beauty of nature, and feel the joy of love and life. —
Debasish Mridha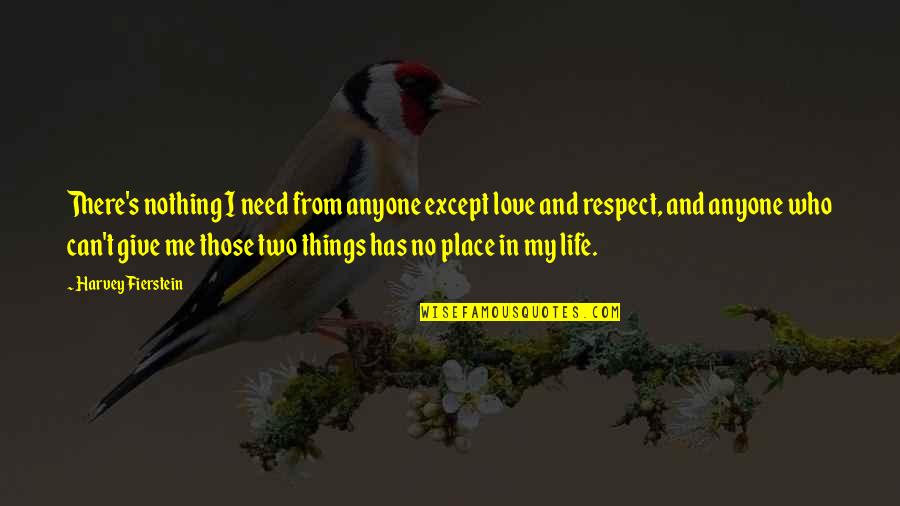 There's nothing I need from anyone except love and respect, and anyone who can't give me those two things has no place in my life. —
Harvey Fierstein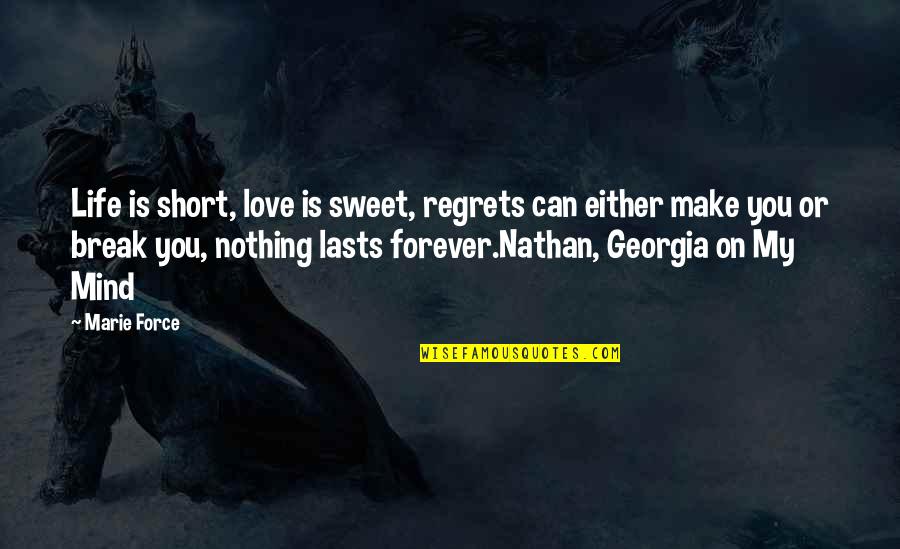 Life is short, love is sweet, regrets can either make you or break you, nothing lasts forever.
Nathan, Georgia on My Mind —
Marie Force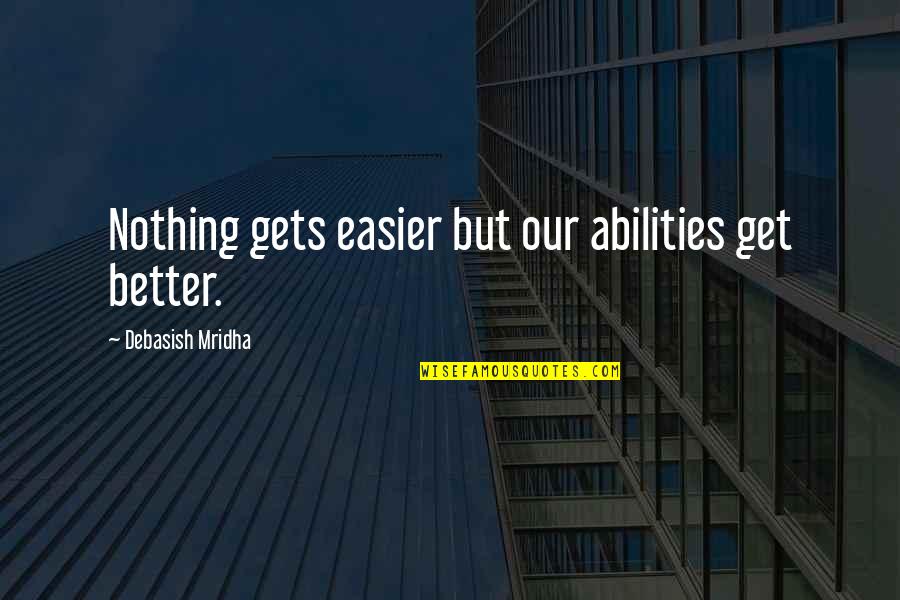 Nothing gets easier but our abilities get better. —
Debasish Mridha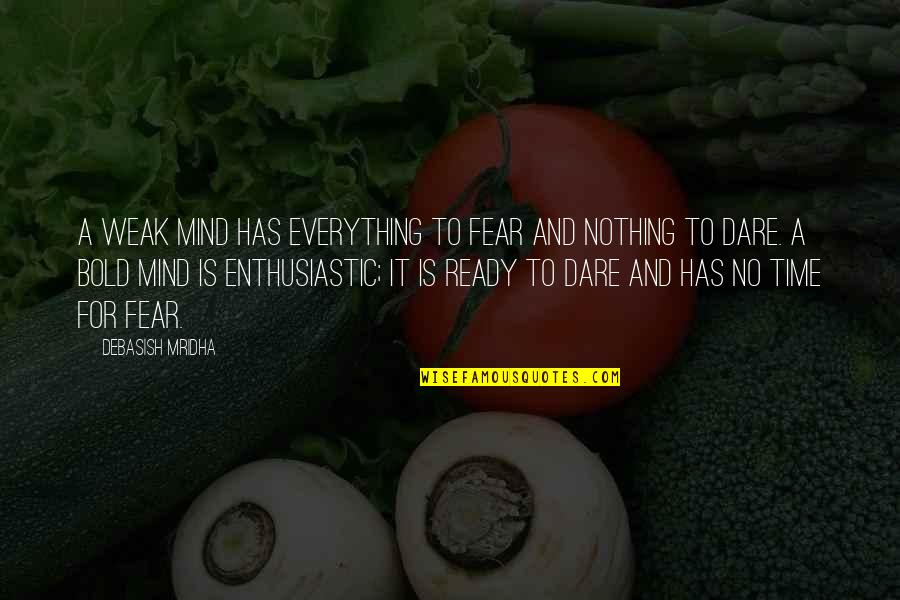 A weak mind has everything to fear and nothing to dare. A bold mind is enthusiastic; it is ready to dare and has no time for fear. —
Debasish Mridha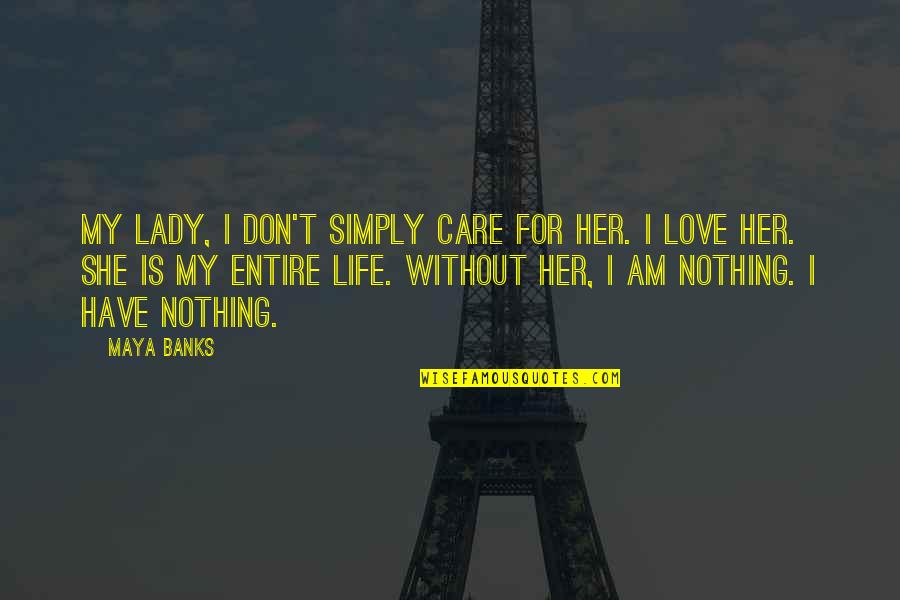 My lady, I don't simply care for her. I love her. She is my entire life. Without her, I am nothing. I have nothing. —
Maya Banks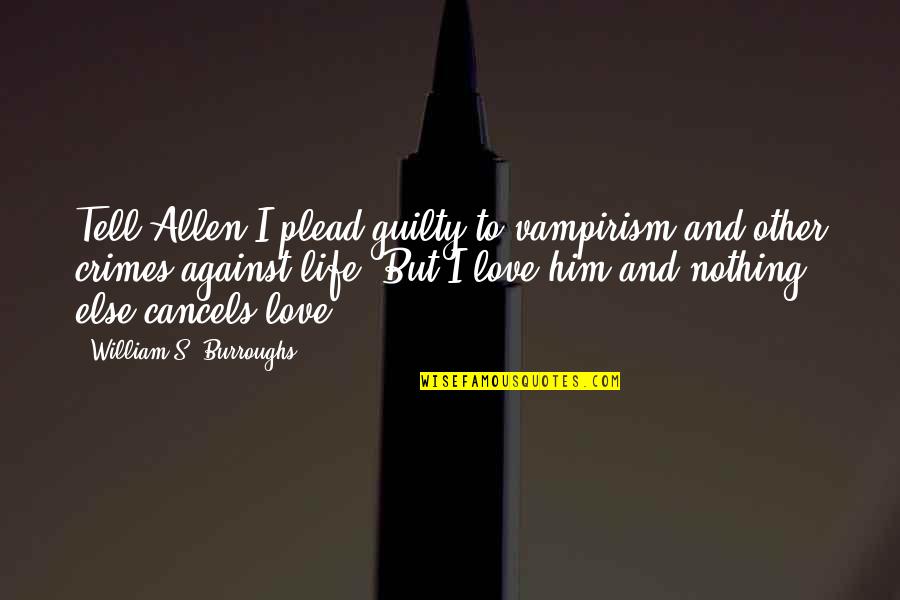 Tell Allen I plead guilty to vampirism and other crimes against life. But I love him and nothing else cancels love.
—
William S. Burroughs
And without love, one is a dead man on furlough, nothing but a scrap of paper with a few dates and a chance name on it, and we as well die. —
Erich Maria Remarque
Nothing matters... and what if it did? —
Liana Key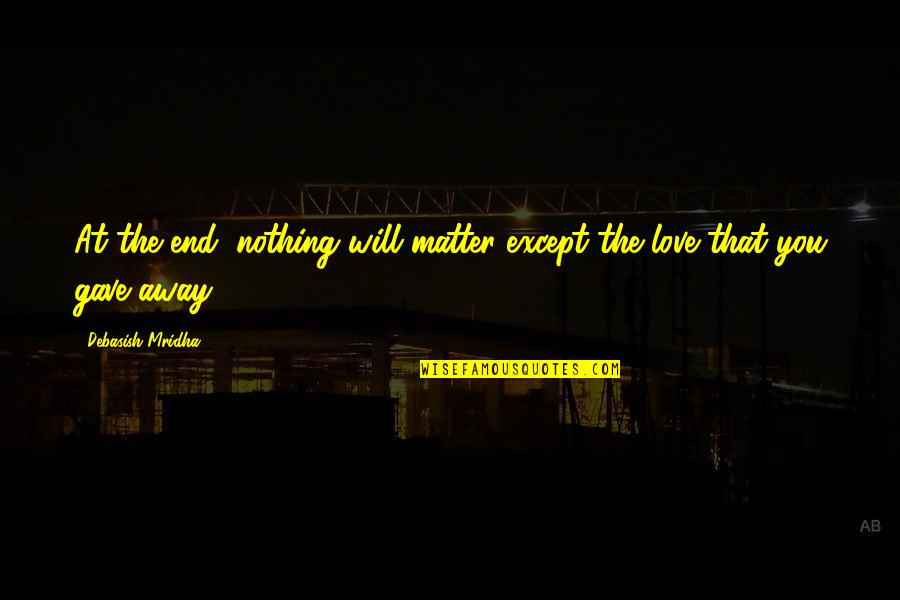 At the end, nothing will matter except the love that you gave away. —
Debasish Mridha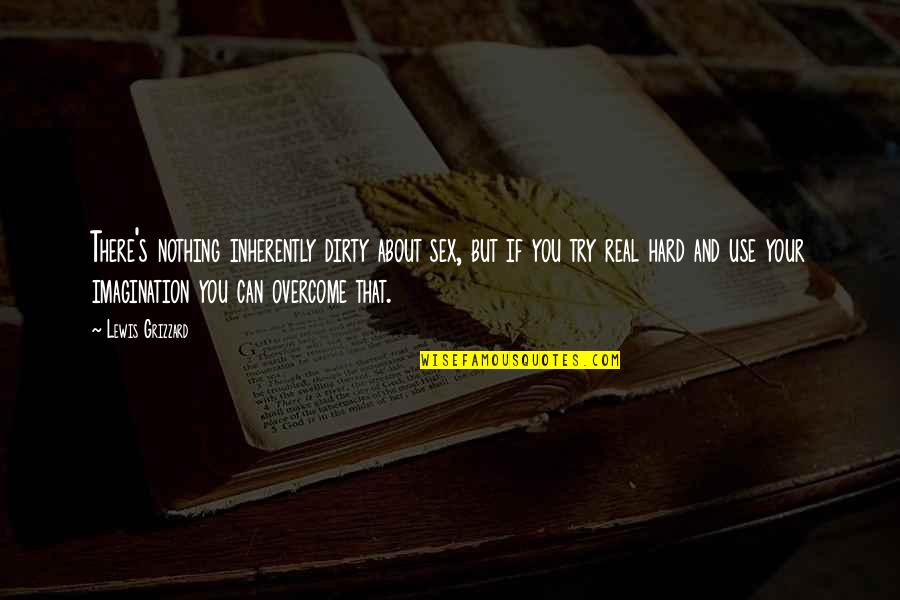 There's nothing inherently dirty about sex, but if you try real hard and use your imagination you can overcome that. —
Lewis Grizzard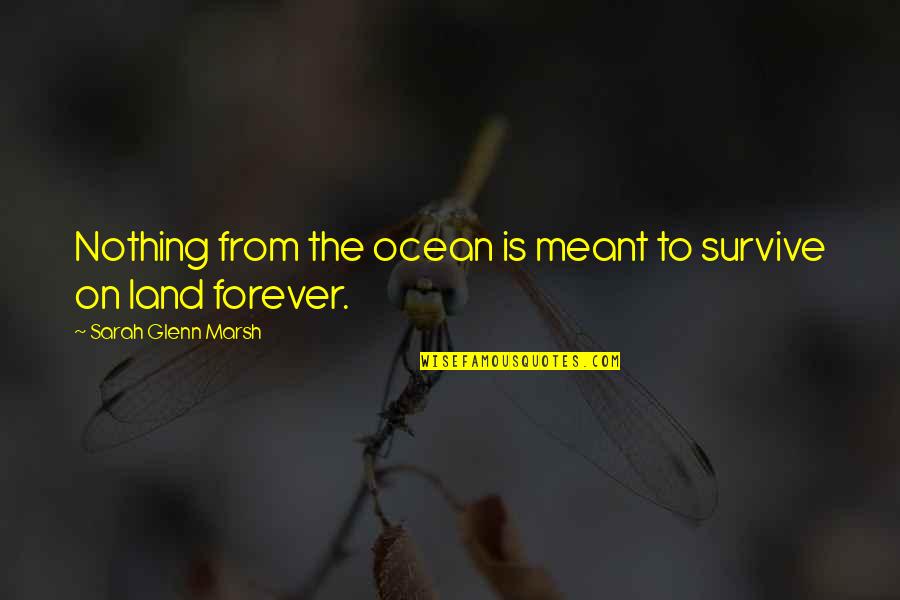 Nothing from the ocean is meant to survive on land forever. —
Sarah Glenn Marsh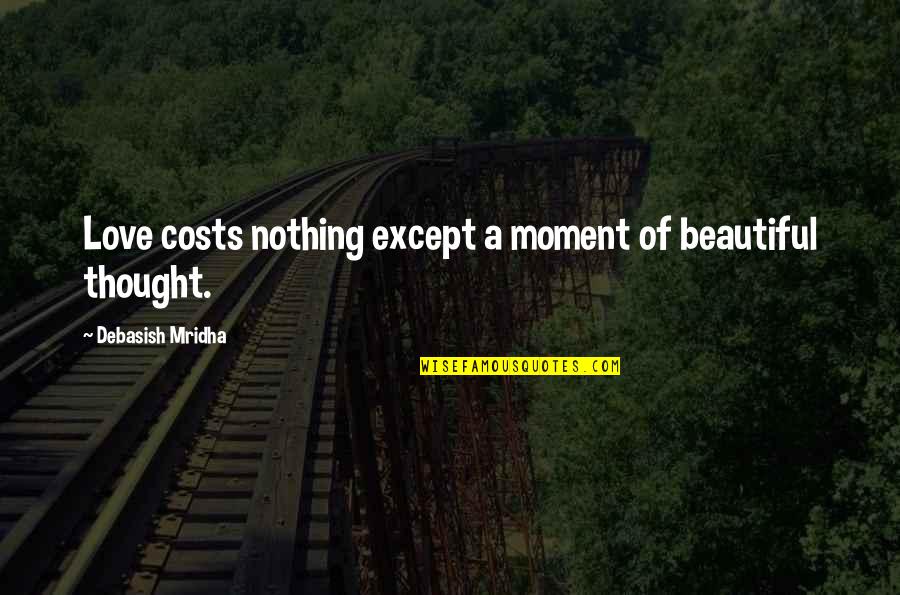 Love costs nothing except a moment of beautiful thought. —
Debasish Mridha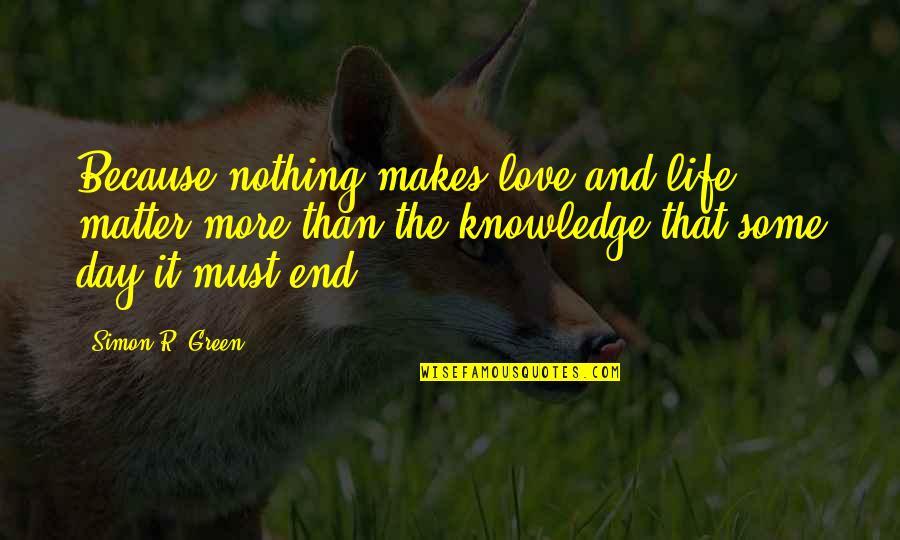 Because nothing makes love and life matter more than the knowledge that some day it must end. —
Simon R. Green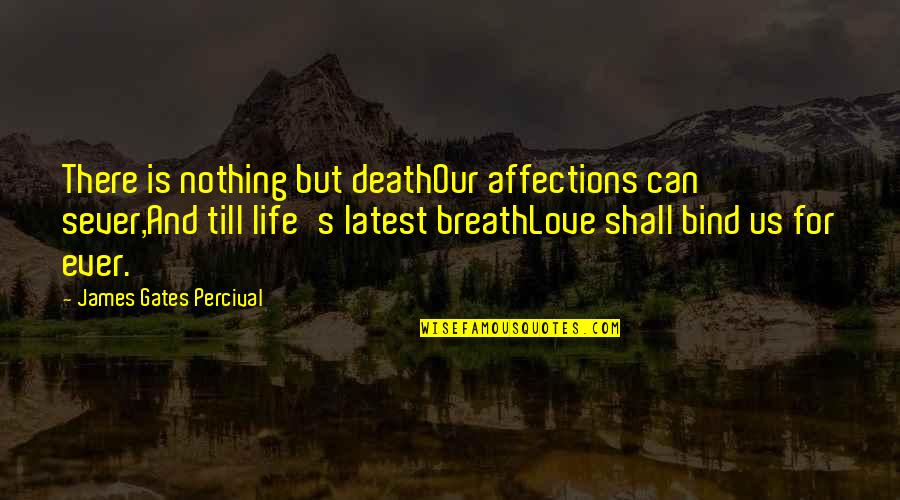 There is nothing but death
Our affections can sever,
And till life's latest breath
Love shall bind us for ever. —
James Gates Percival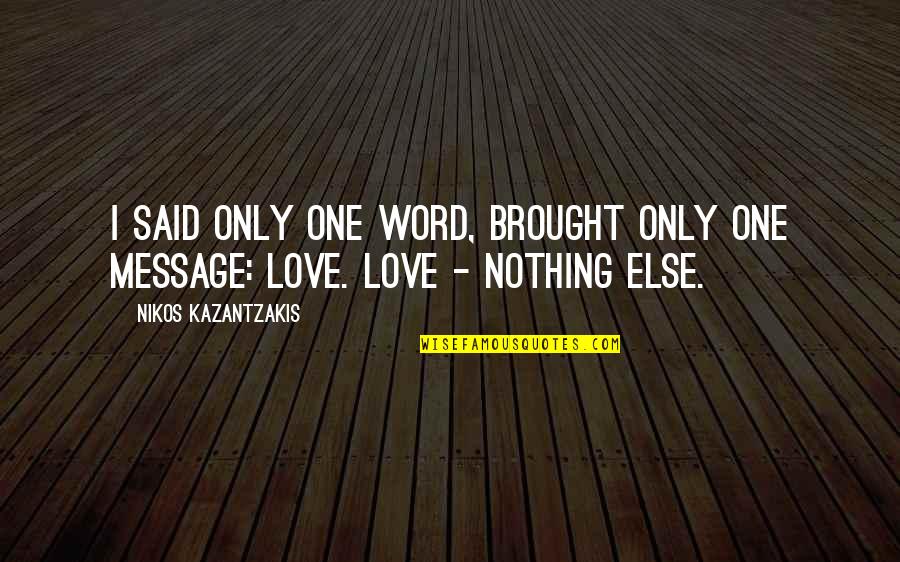 I said only one word, brought only one message: Love. Love - nothing else. —
Nikos Kazantzakis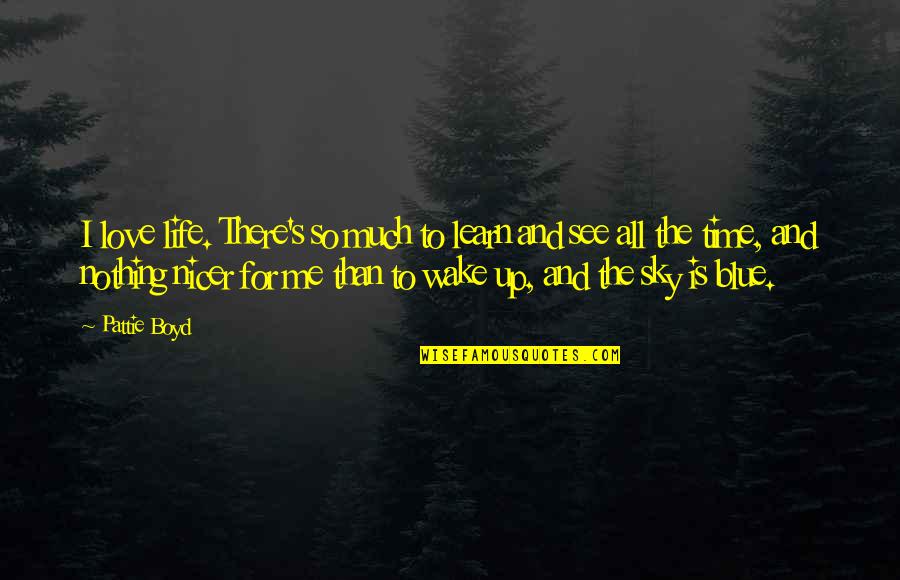 I love life. There's so much to learn and see all the time, and nothing nicer for me than to wake up, and the sky is blue. —
Pattie Boyd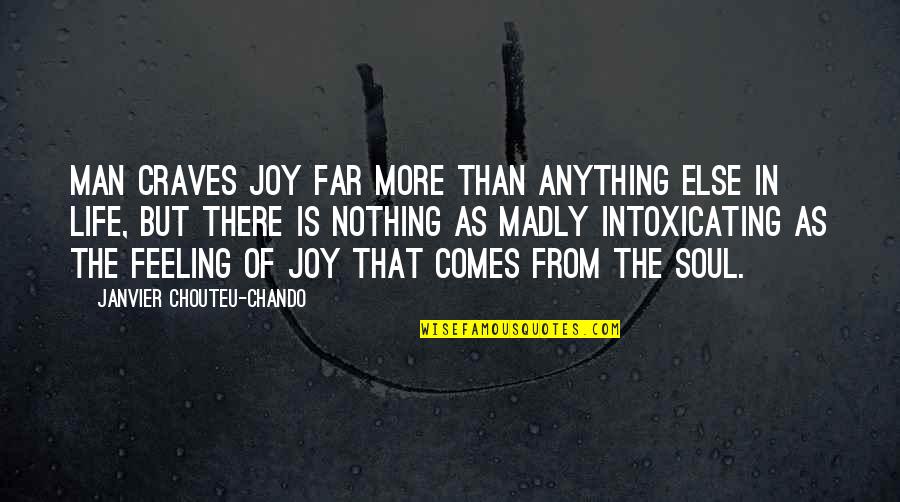 Man craves joy far more than anything else in life, but there is nothing as madly intoxicating as the feeling of joy that comes from the soul. —
Janvier Chouteu-Chando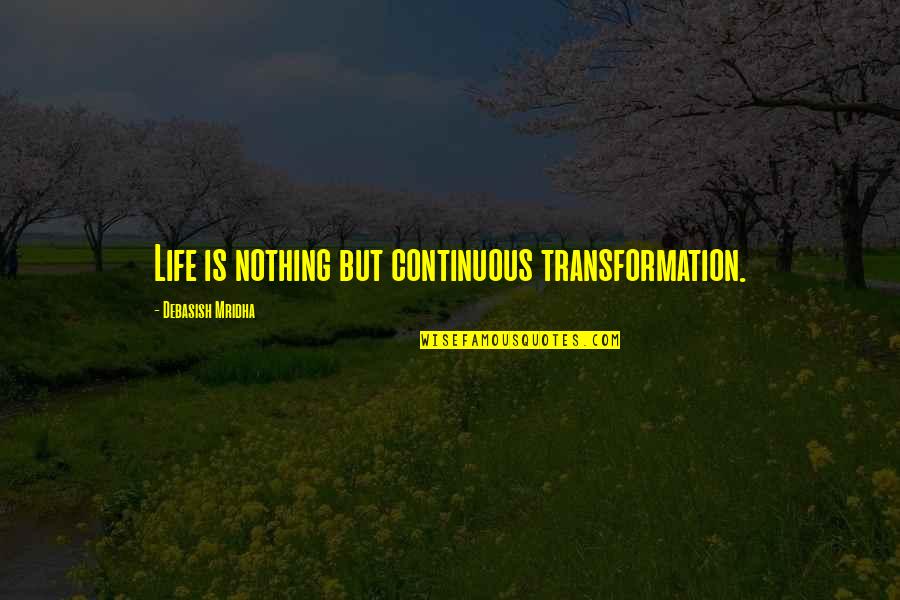 Life is nothing but continuous transformation. —
Debasish Mridha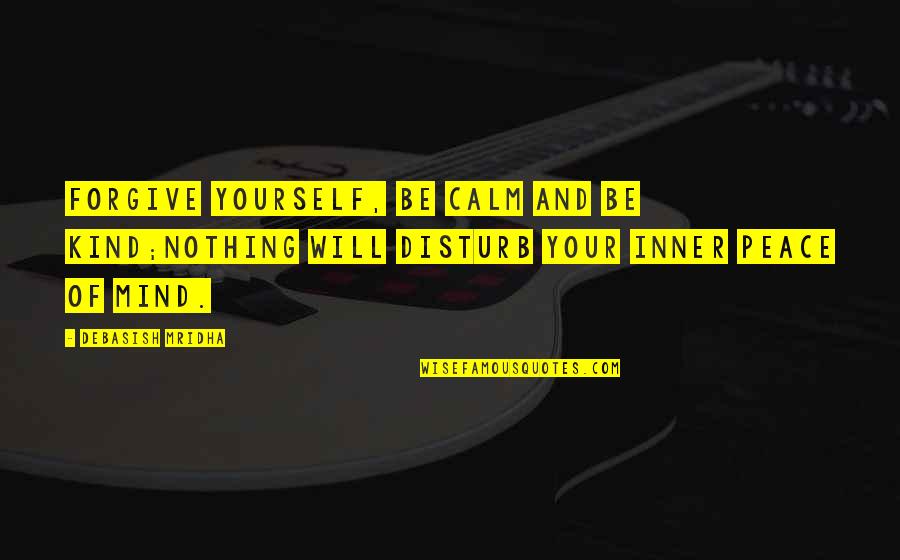 Forgive yourself, be calm and be kind;
nothing will disturb your inner peace of mind. —
Debasish Mridha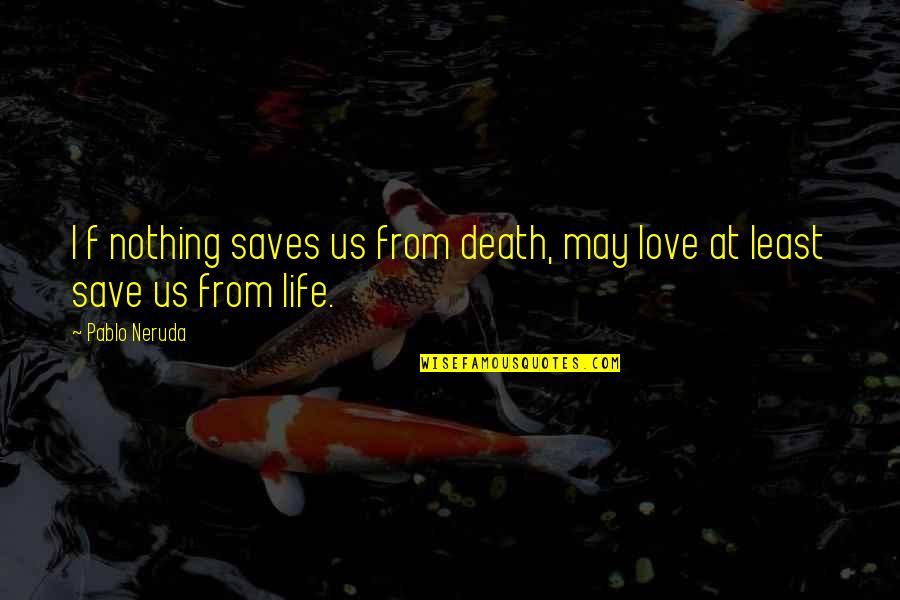 I f nothing saves us from death, may love at least save us from life. —
Pablo Neruda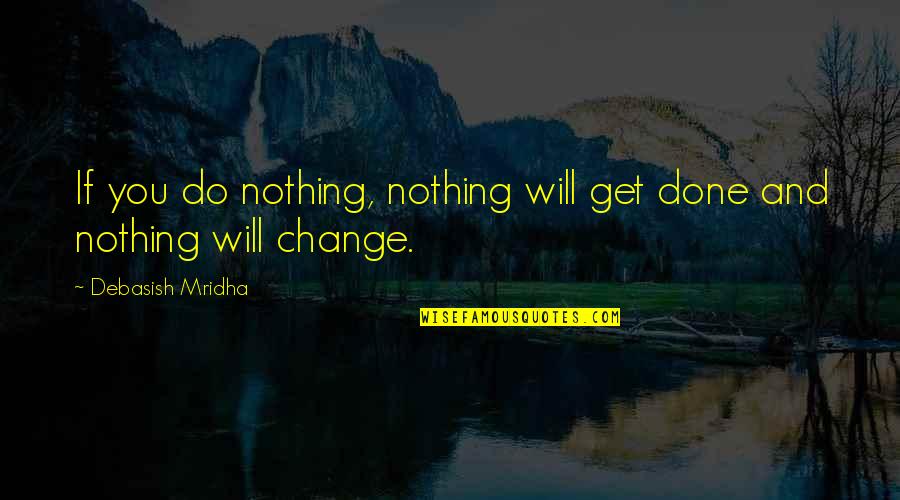 If you do nothing, nothing will get done and nothing will change. —
Debasish Mridha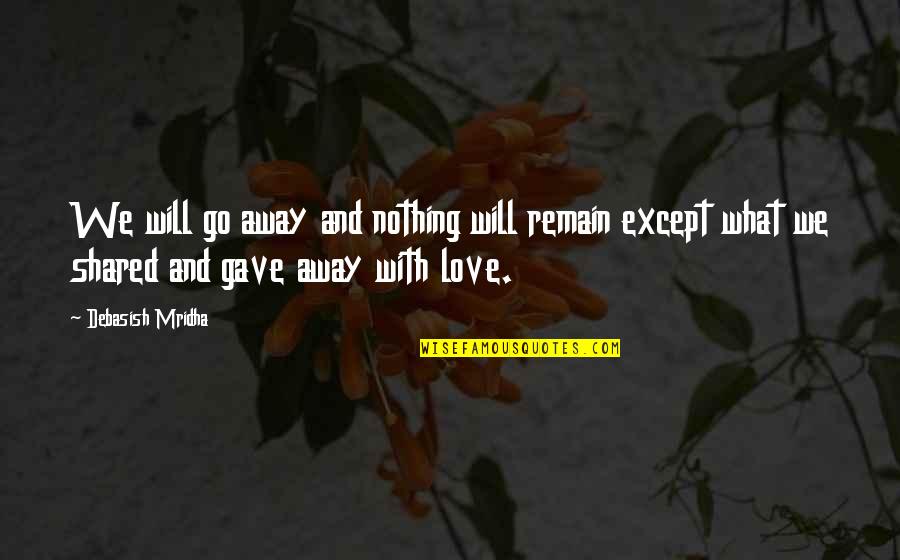 We will go away and nothing will remain except what we shared and gave away with love. —
Debasish Mridha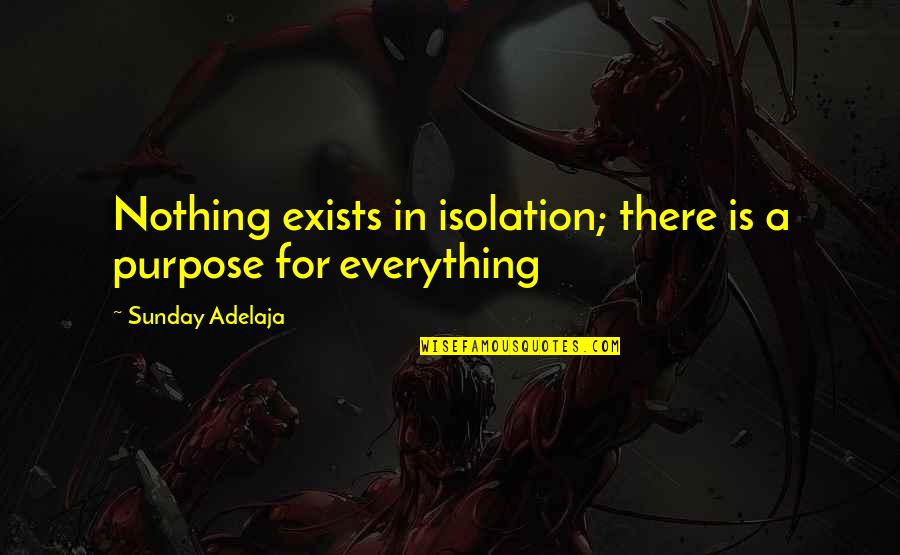 Nothing exists in isolation; there is a purpose for everything —
Sunday Adelaja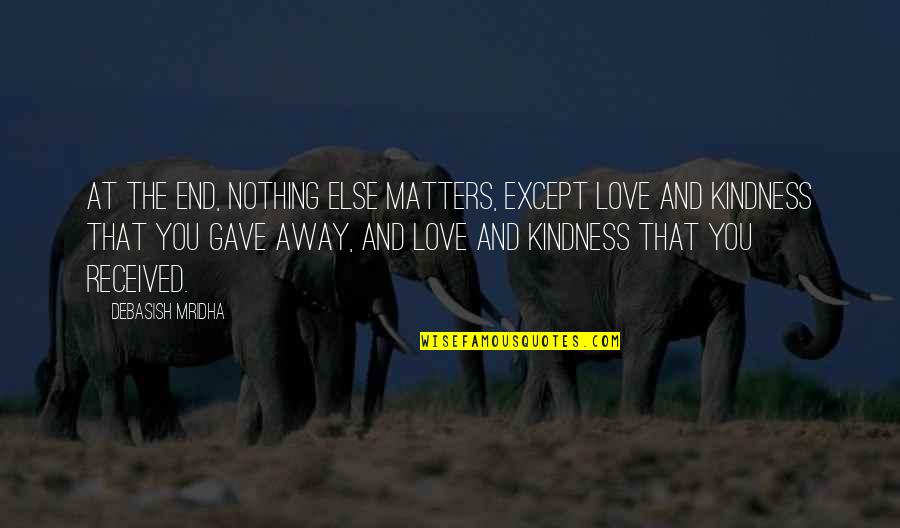 At the end, nothing else matters, except love and kindness that you gave away, and love and kindness that you received. —
Debasish Mridha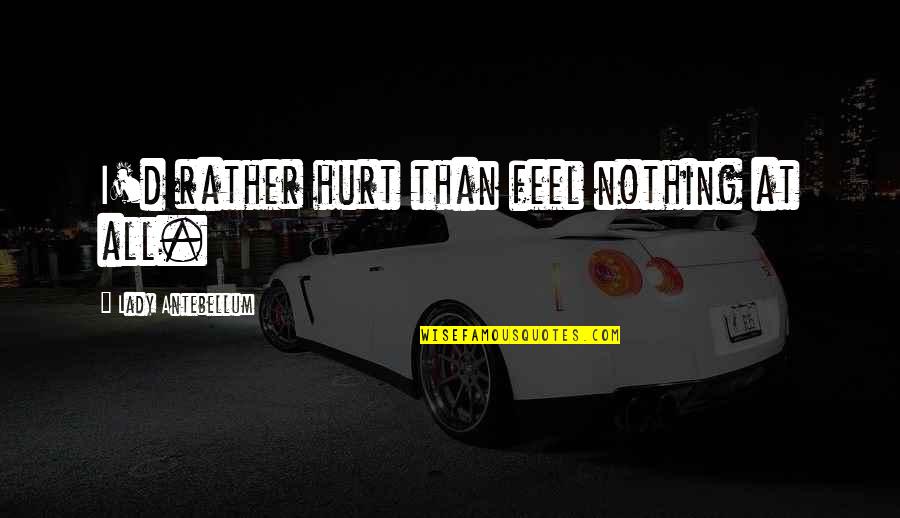 I'd rather hurt than feel nothing at all. —
Lady Antebellum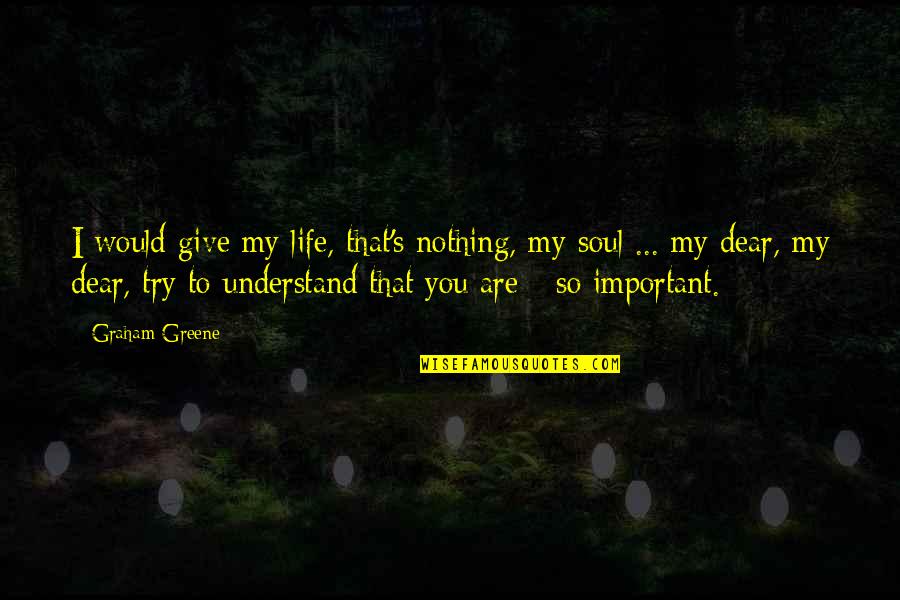 I would give my life, that's nothing, my soul ... my dear, my dear, try to understand that you are - so important. —
Graham Greene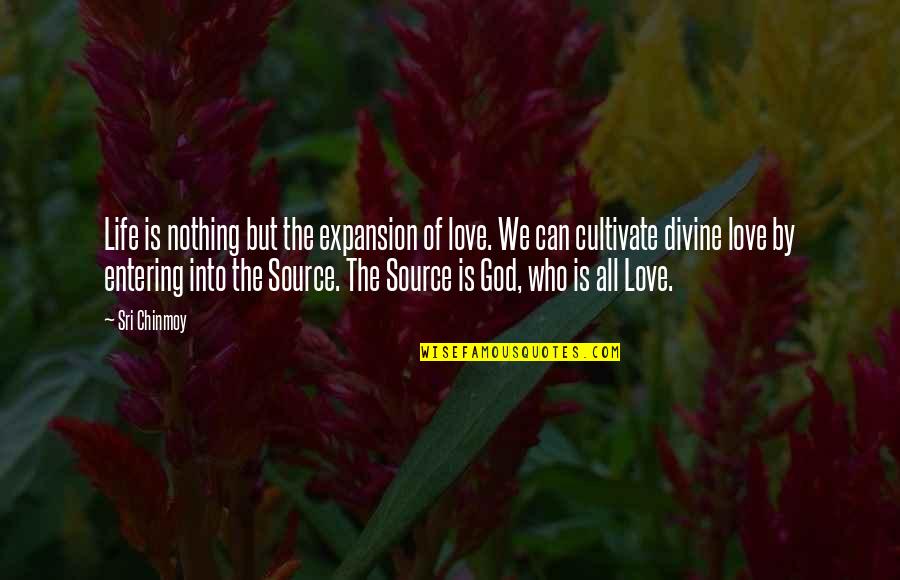 Life is nothing but the expansion of love. We can cultivate divine love by entering into the Source. The Source is God, who is all Love. —
Sri Chinmoy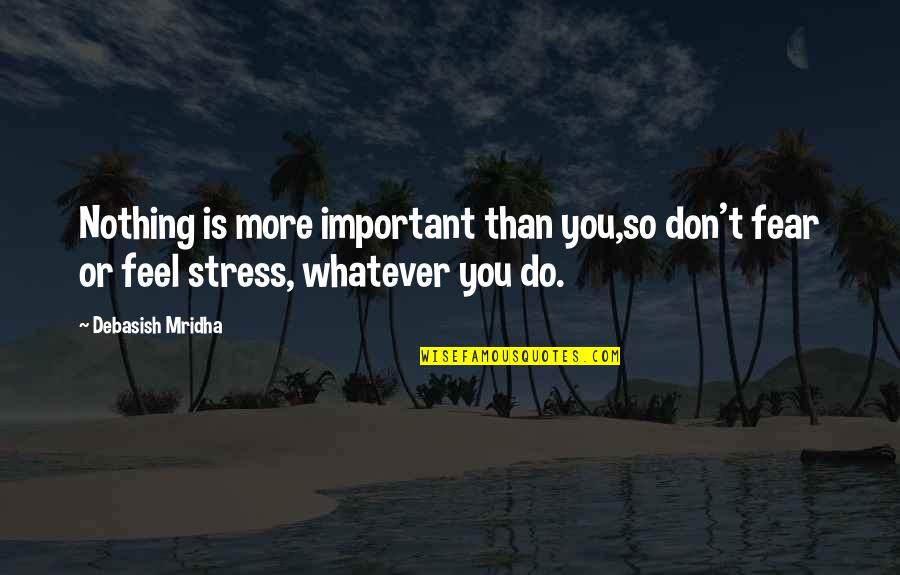 Nothing is more important than you,
so don't fear or feel stress, whatever you do. —
Debasish Mridha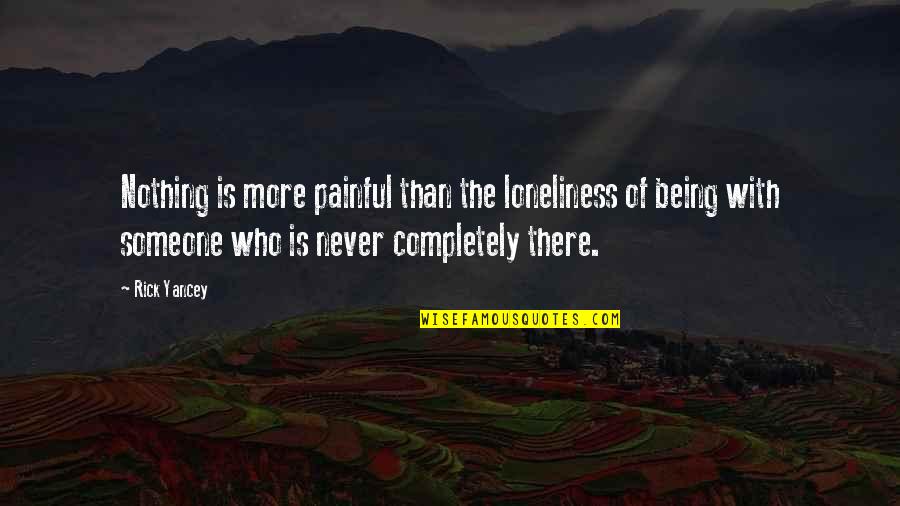 Nothing is more painful than the loneliness of being with someone who is never completely there. —
Rick Yancey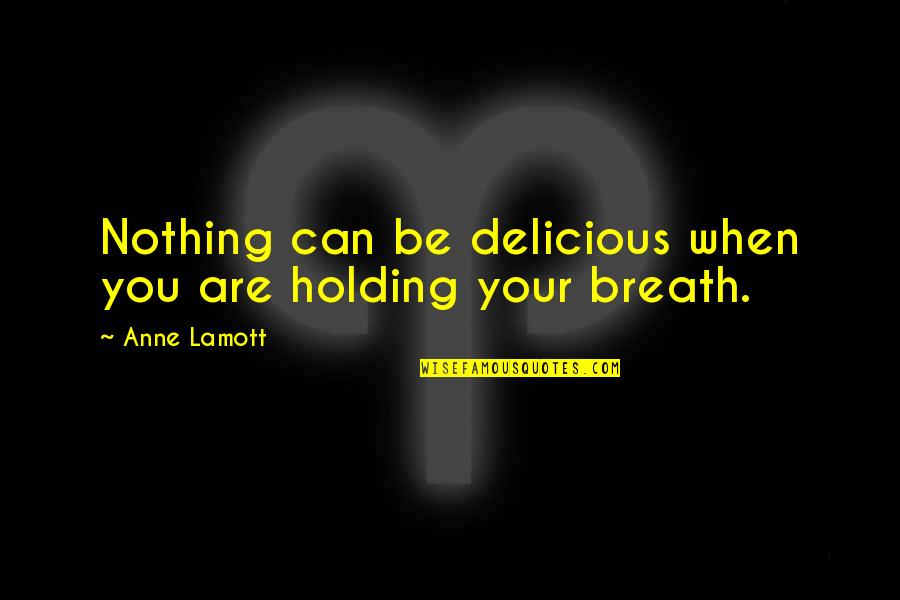 Nothing can be delicious when you are holding your breath. —
Anne Lamott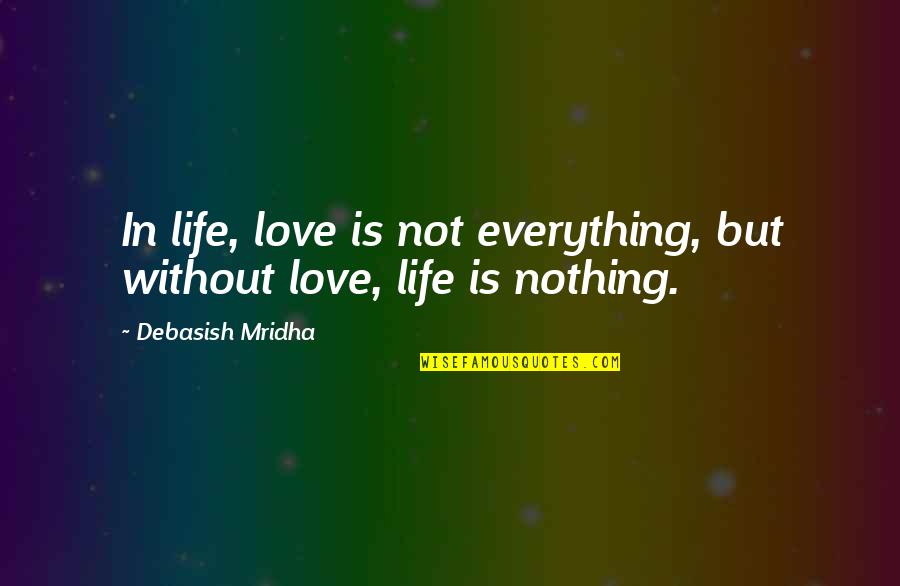 In life, love is not everything, but without love, life is nothing. —
Debasish Mridha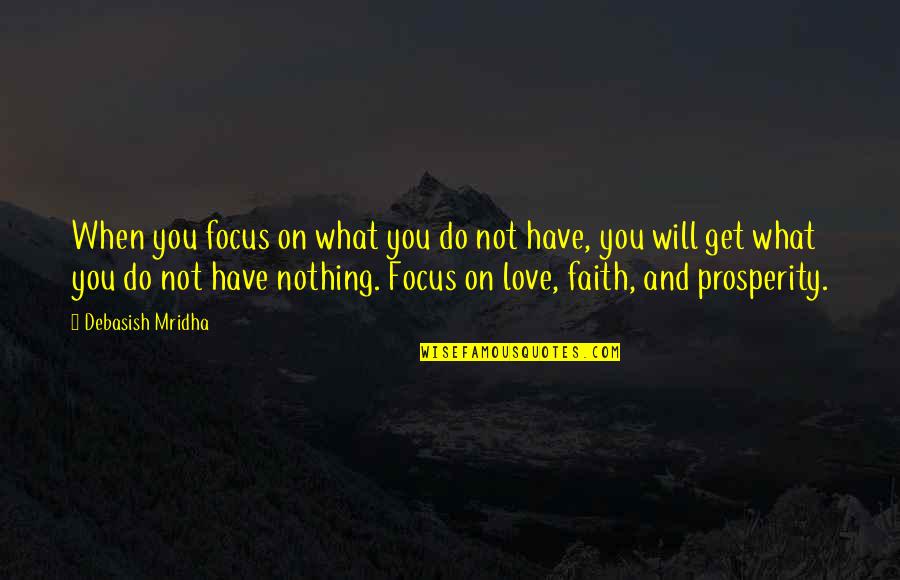 When you focus on what you do not have, you will get what you do not have nothing. Focus on love, faith, and prosperity. —
Debasish Mridha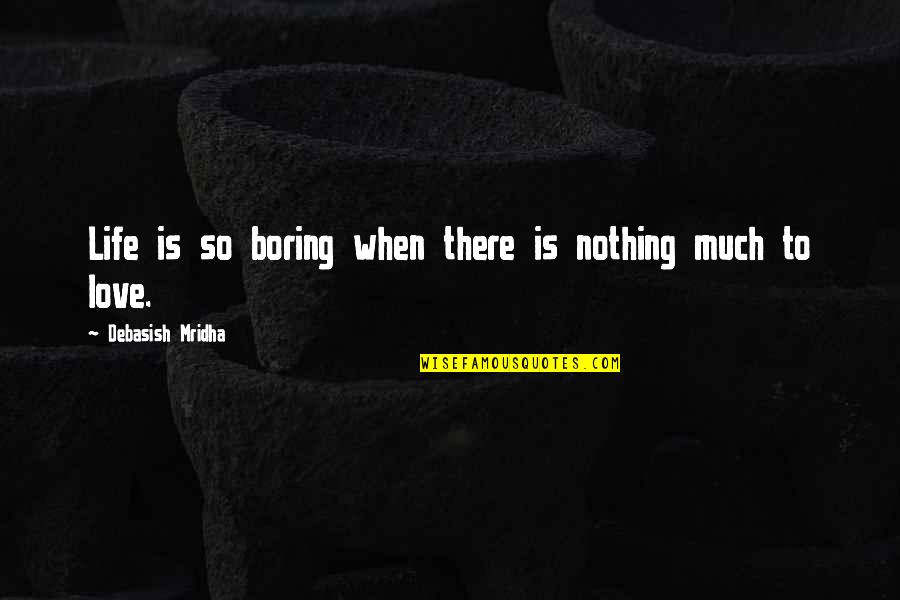 Life is so boring when there is nothing much to love. —
Debasish Mridha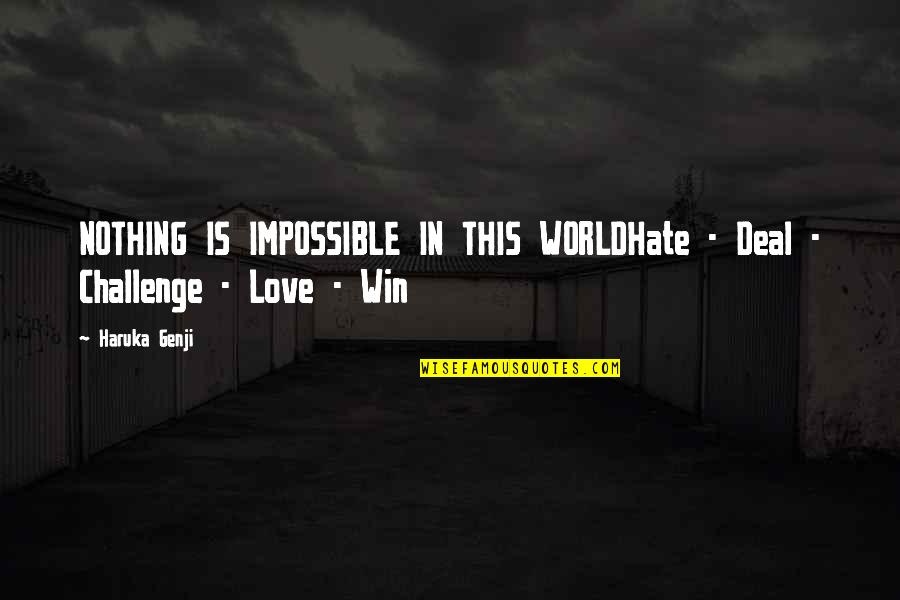 NOTHING IS IMPOSSIBLE IN THIS WORLD
Hate - Deal - Challenge - Love - Win —
Haruka Genji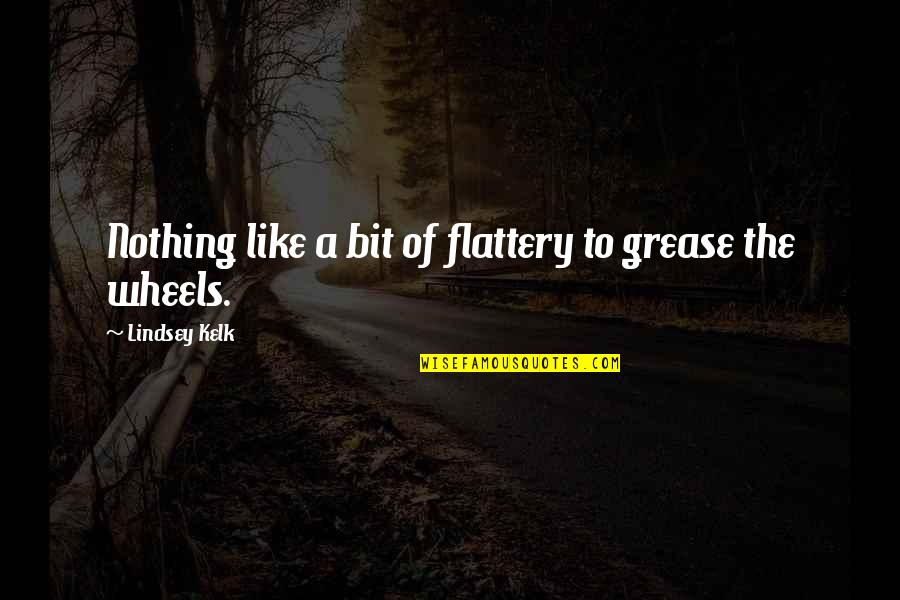 Nothing like a bit of flattery to grease the wheels. —
Lindsey Kelk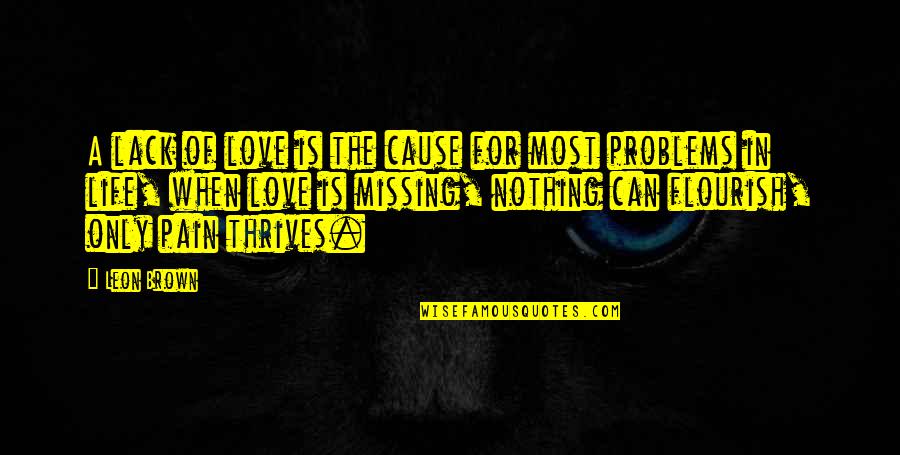 A lack of love is the cause for most problems in life, when love is missing, nothing can flourish, only pain thrives. —
Leon Brown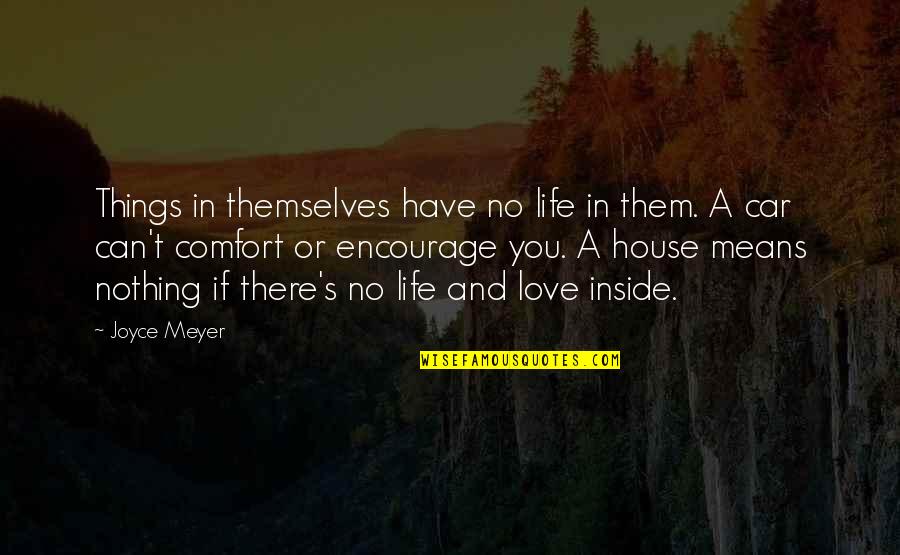 Things in themselves have no life in them. A car can't comfort or encourage you. A house means nothing if there's no life and love inside. —
Joyce Meyer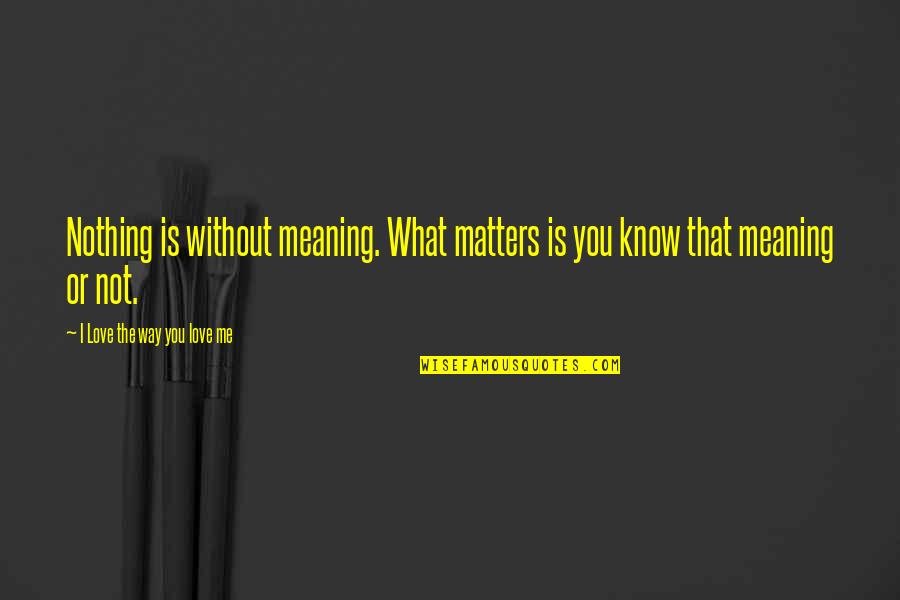 Nothing is without meaning. What matters is you know that meaning or not. —
I Love The Way You Love Me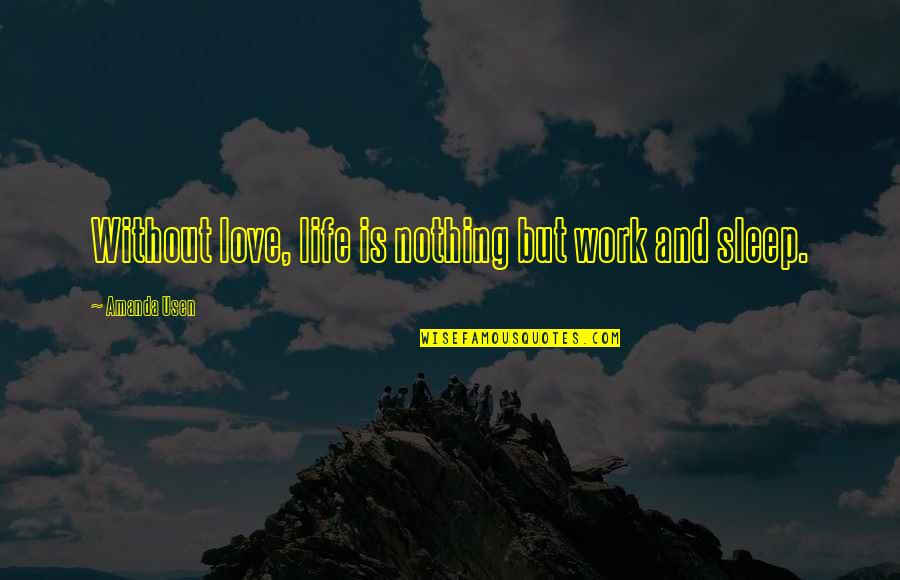 Without love, life is nothing but work and sleep. —
Amanda Usen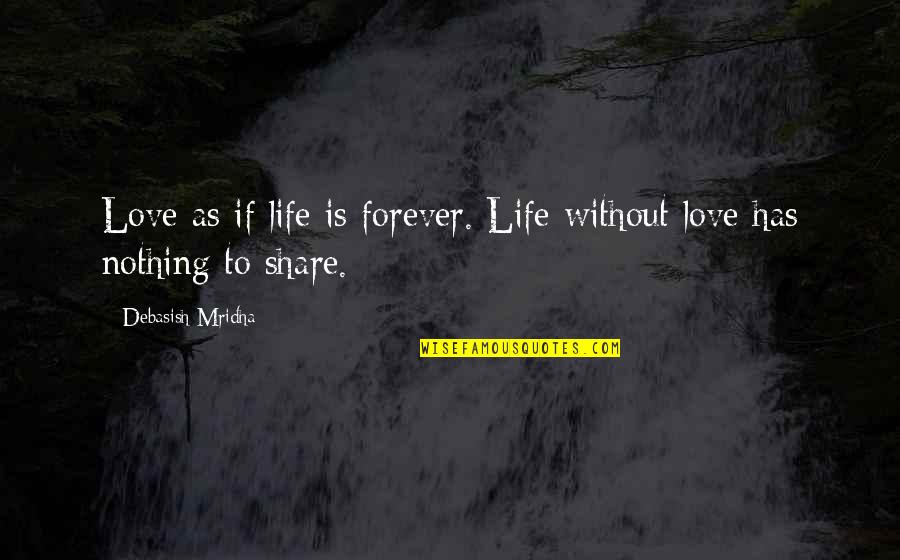 Love as if life is forever. Life without love has nothing to share. —
Debasish Mridha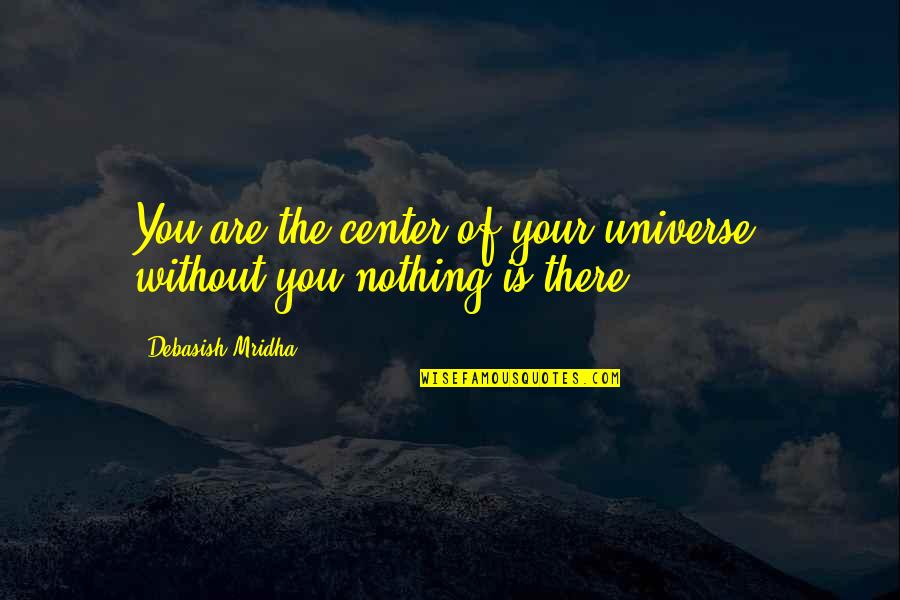 You are the center of your universe, without you nothing is there. —
Debasish Mridha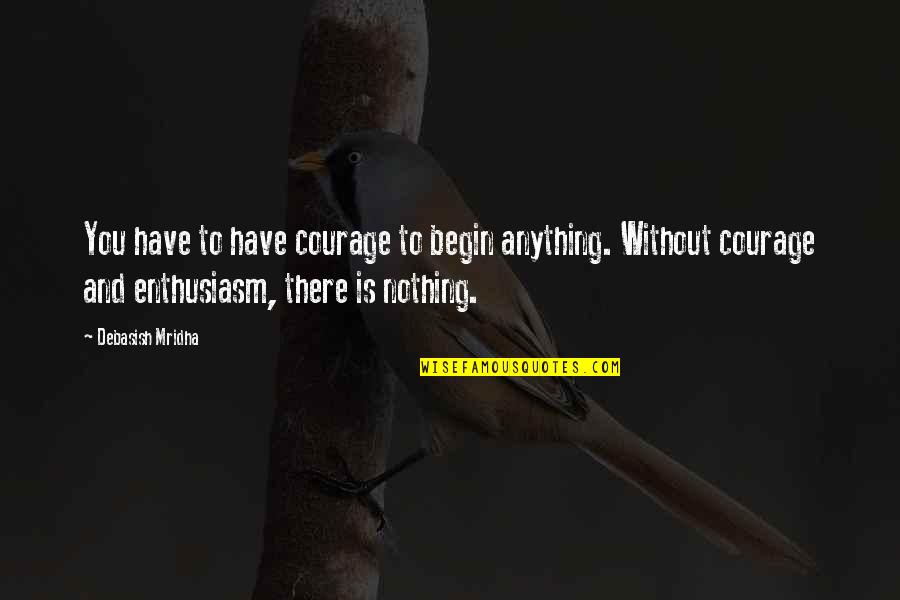 You have to have courage to begin anything. Without courage and enthusiasm, there is nothing. —
Debasish Mridha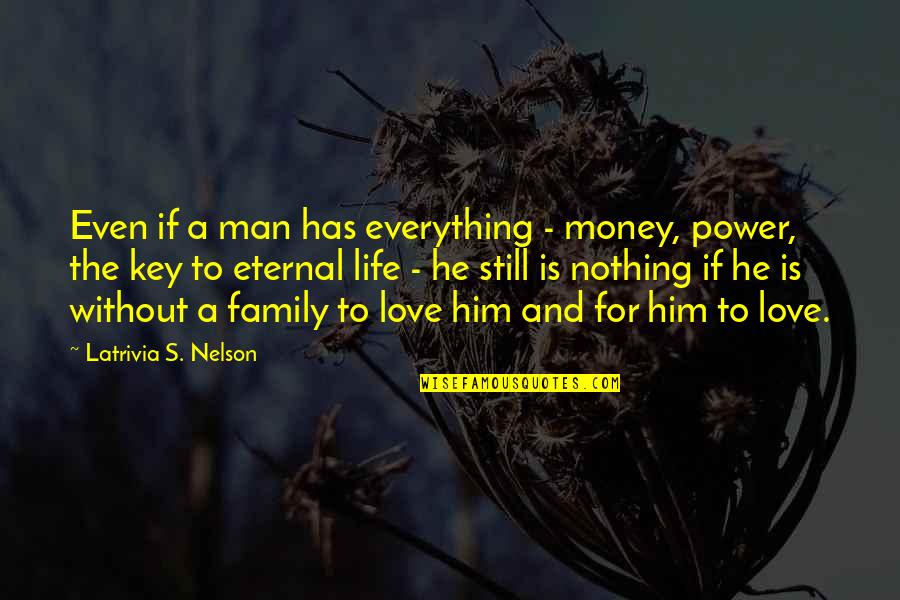 Even if a man has everything - money, power, the key to eternal life - he still is nothing if he is without a family to love him and for him to love. —
Latrivia S. Nelson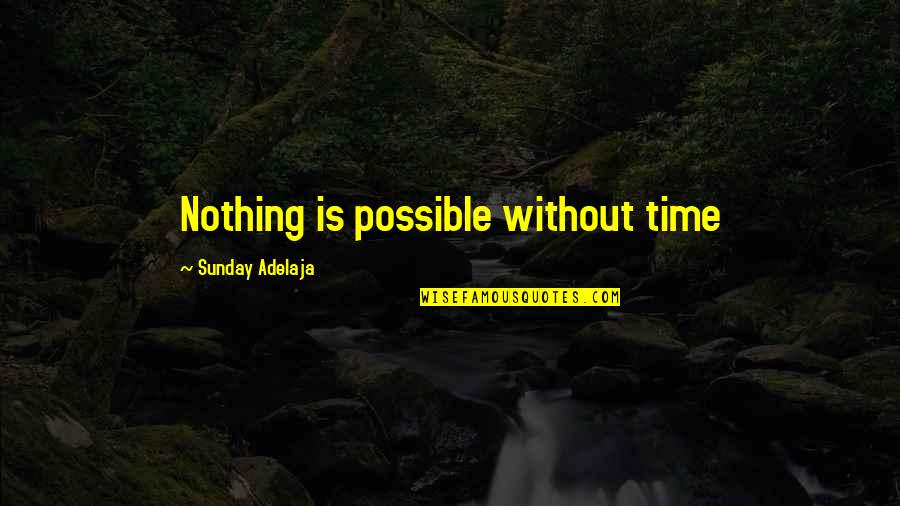 Nothing is possible without time —
Sunday Adelaja