Life From Poets Quotes
Collection of top 34 famous quotes about Life From Poets
Life From Poets Quotes & Sayings
Happy to read and share the best inspirational Life From Poets quotes, sayings and quotations on Wise Famous Quotes.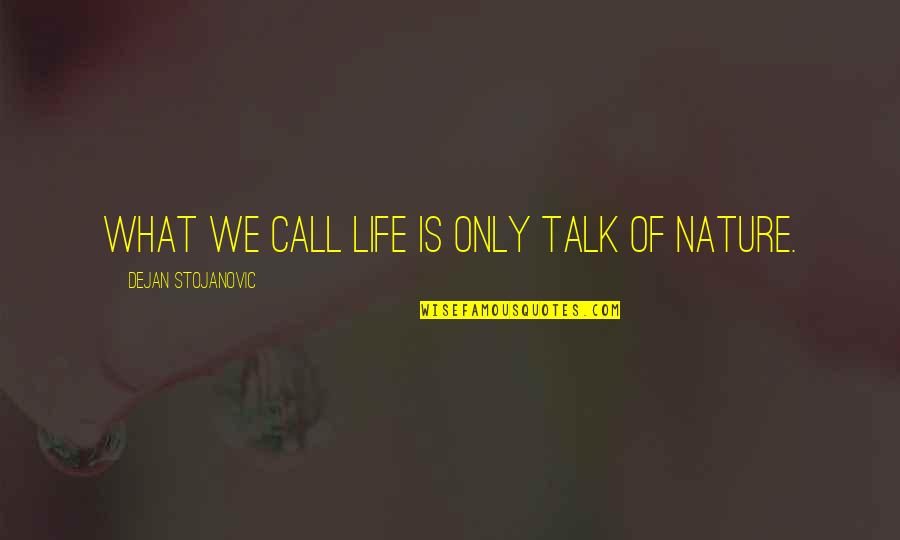 What we call life is only talk of nature.
—
Dejan Stojanovic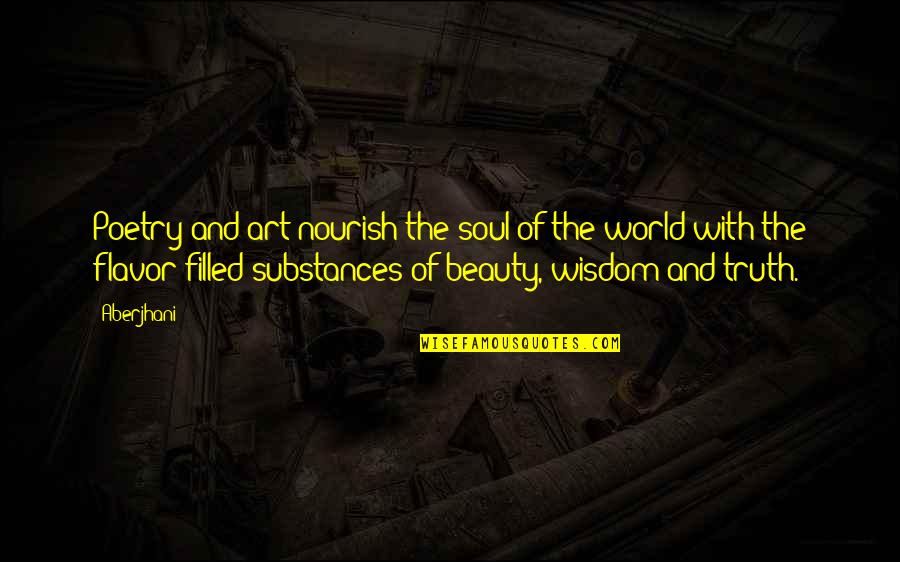 Poetry and art nourish the soul of the world with the flavor-filled substances of beauty, wisdom and truth.
—
Aberjhani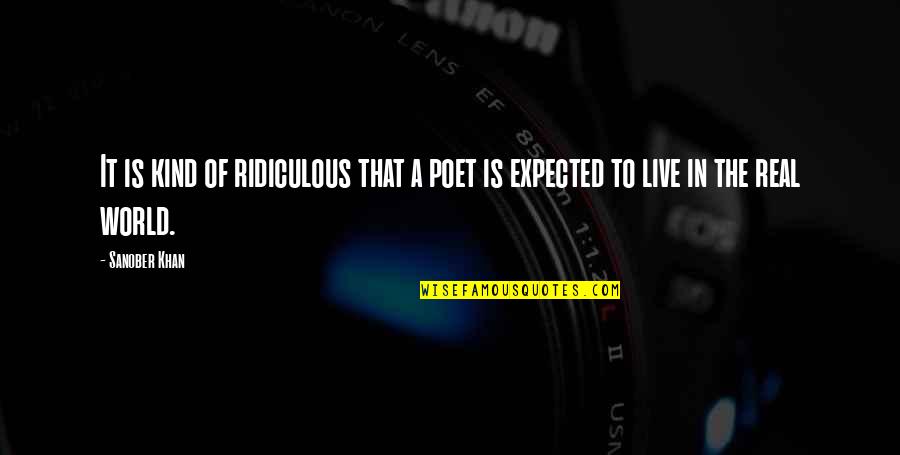 It is kind of ridiculous that a poet is expected to live in the real world.
—
Sanober Khan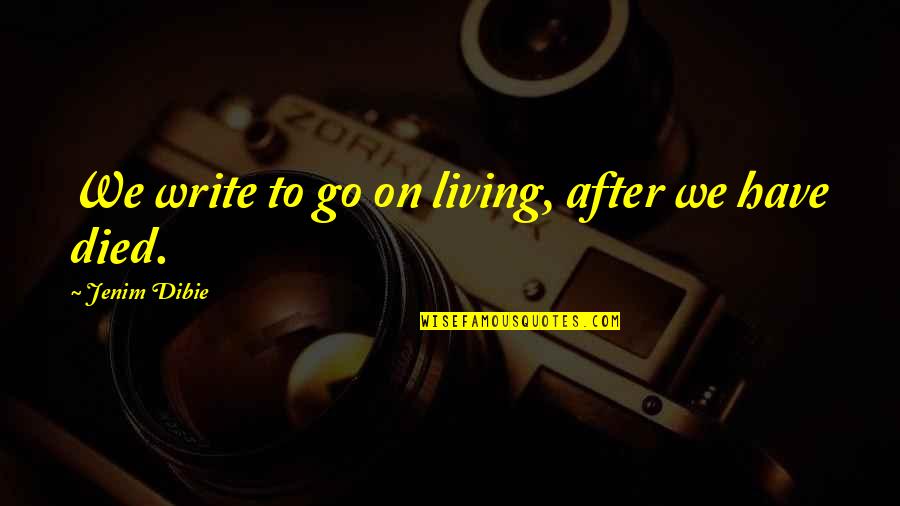 We write to go on living, after we have died.
—
Jenim Dibie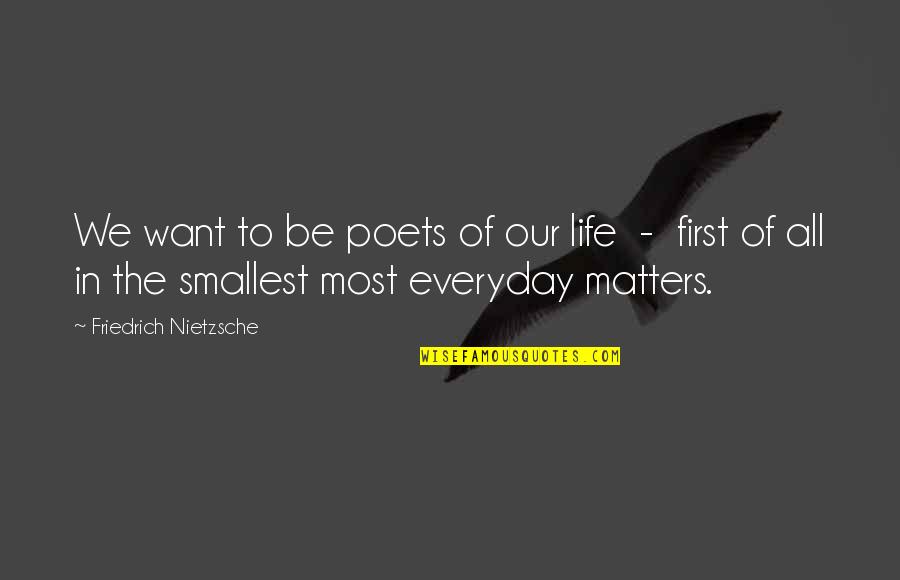 We want to be poets of our life - first of all in the smallest most everyday matters.
—
Friedrich Nietzsche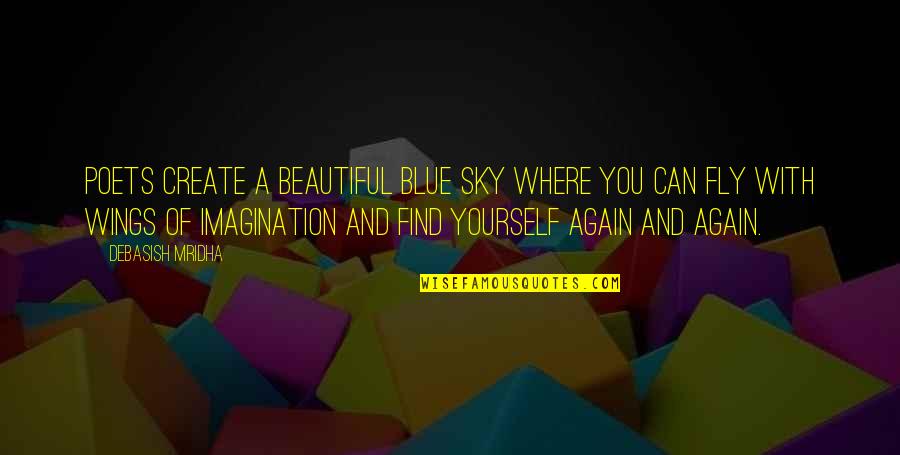 Poets create a beautiful blue sky where you can fly with wings of imagination and find yourself again and again. —
Debasish Mridha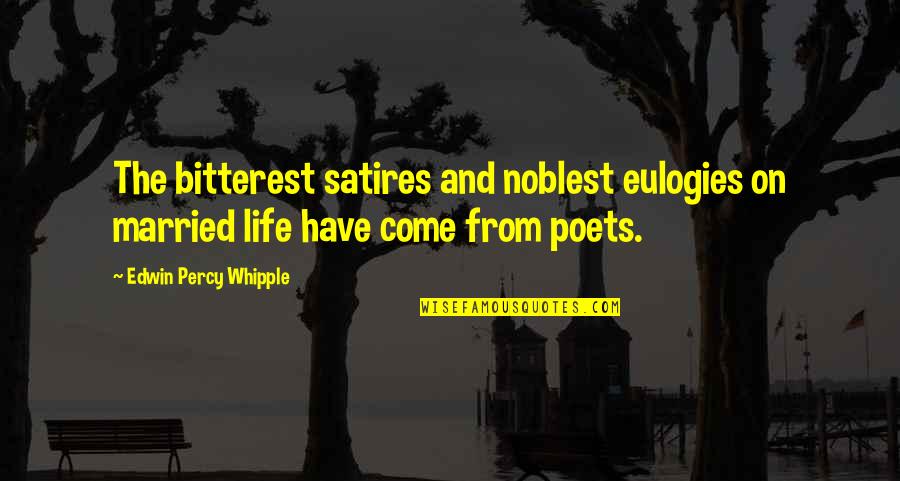 The bitterest satires and noblest eulogies on married life have come from poets. —
Edwin Percy Whipple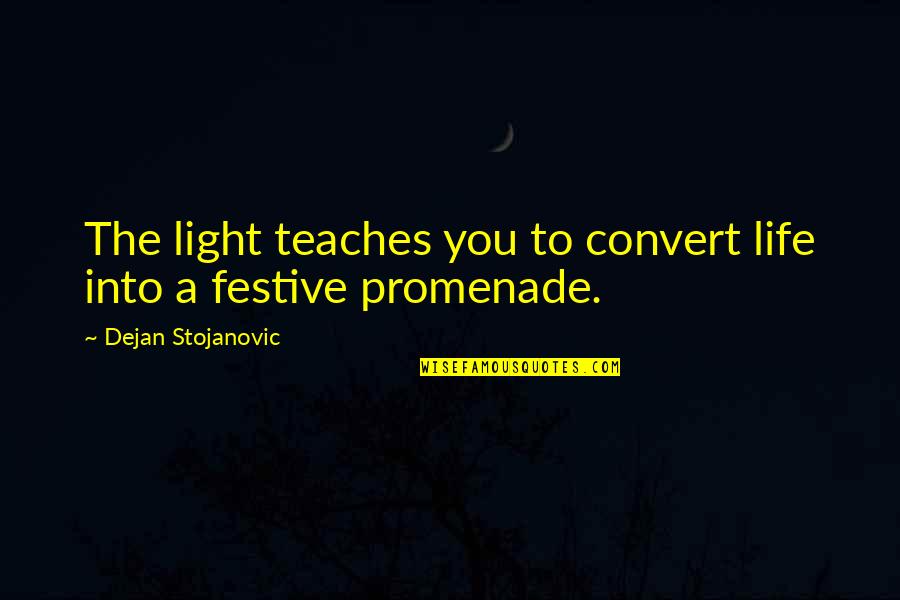 The light teaches you to convert life into a festive promenade. —
Dejan Stojanovic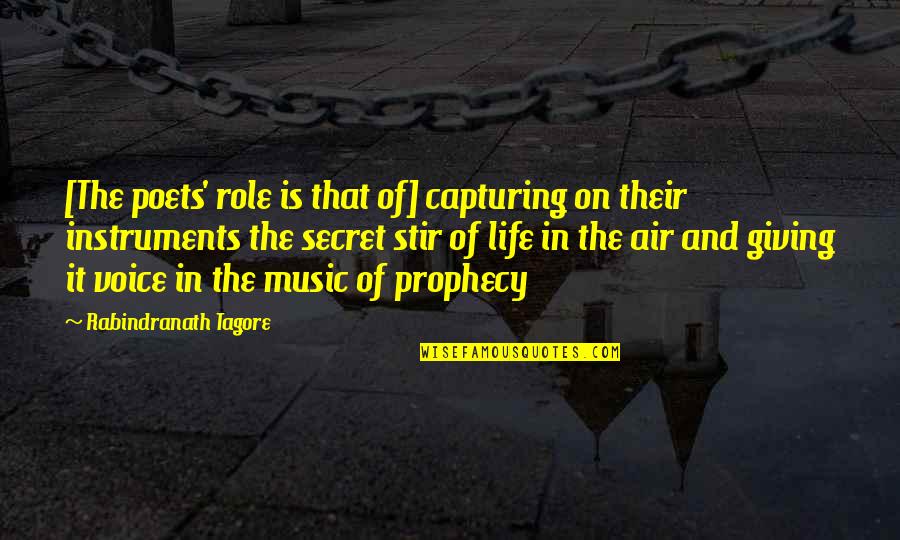 [The poets' role is that of] capturing on their instruments the secret stir of life in the air and giving it voice in the music of prophecy —
Rabindranath Tagore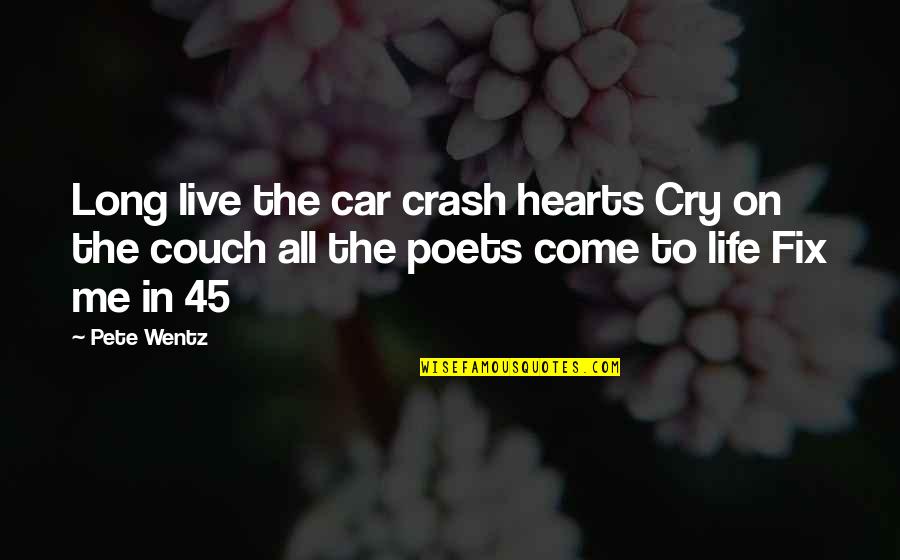 Long live the car crash hearts Cry on the couch all the poets come to life Fix me in 45 —
Pete Wentz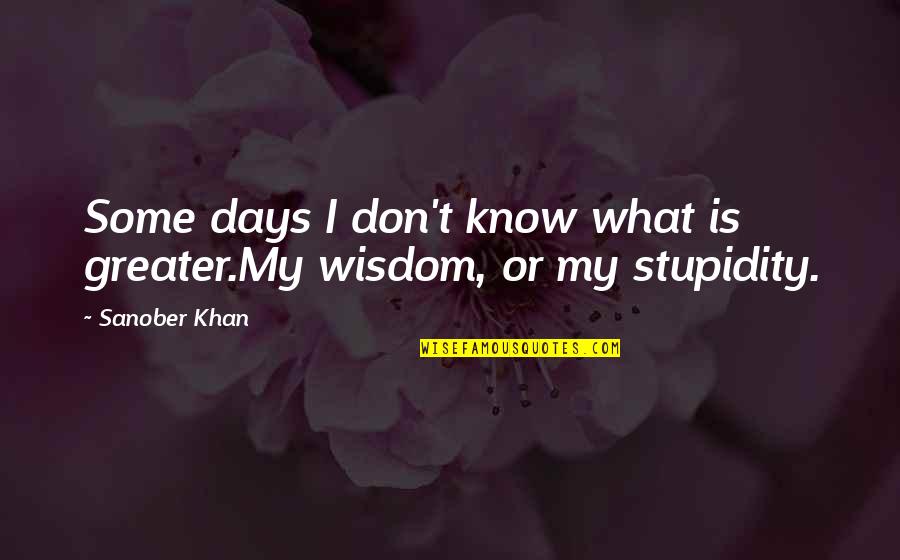 Some days I don't know what is greater.
My wisdom, or my stupidity. —
Sanober Khan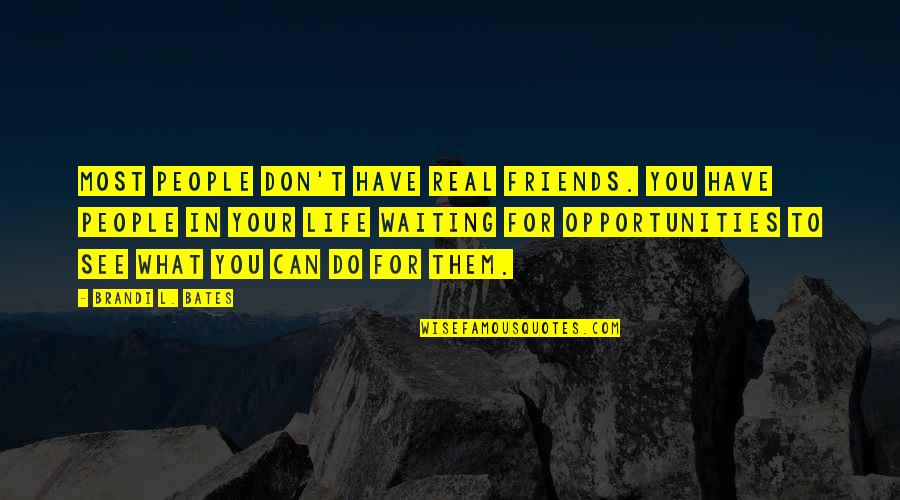 Most people don't have real friends. You have people in your life waiting for opportunities to see what YOU can do for them. —
Brandi L. Bates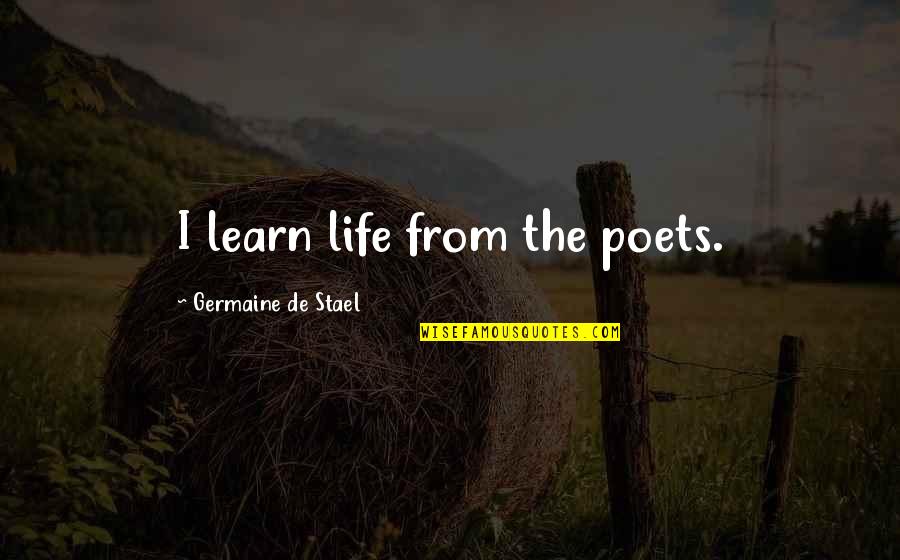 I learn life from the poets. —
Germaine De Stael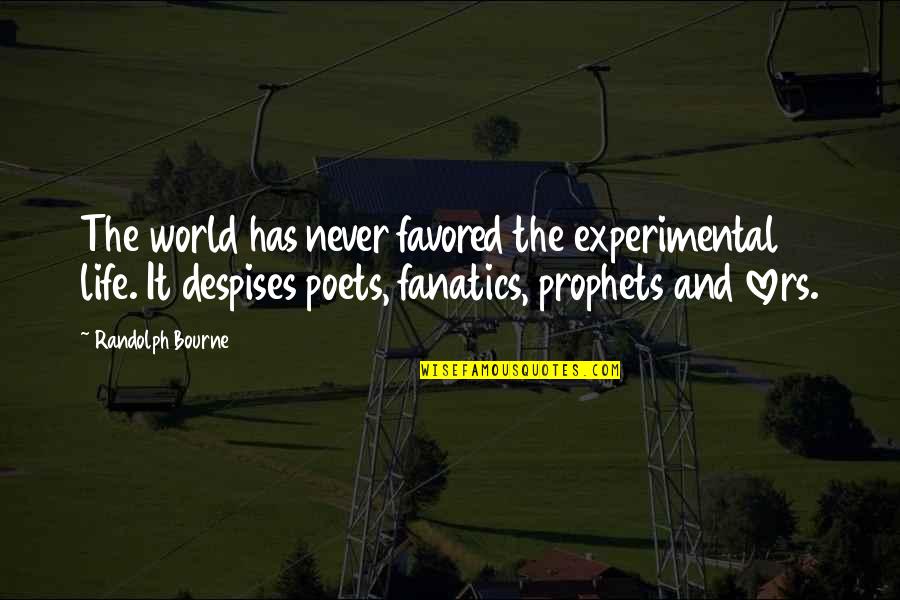 The world has never favored the experimental life. It despises poets, fanatics, prophets and lovers. —
Randolph Bourne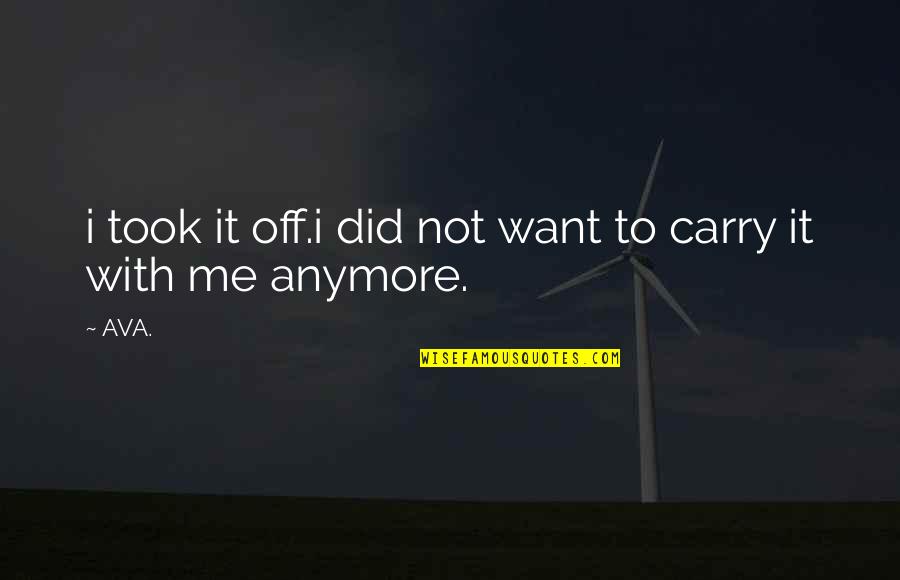 i took it off.
i did not want to carry it with me anymore. —
AVA.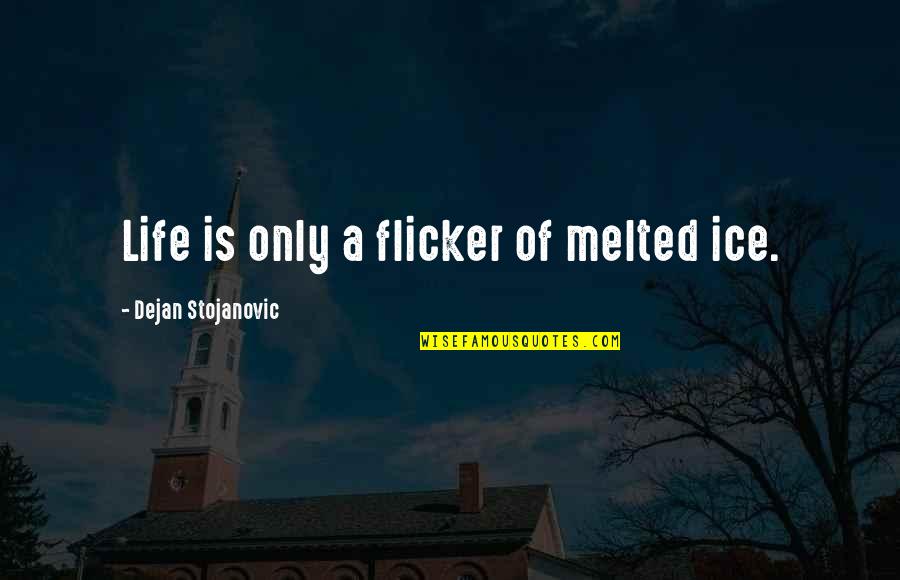 Life is only a flicker of melted ice. —
Dejan Stojanovic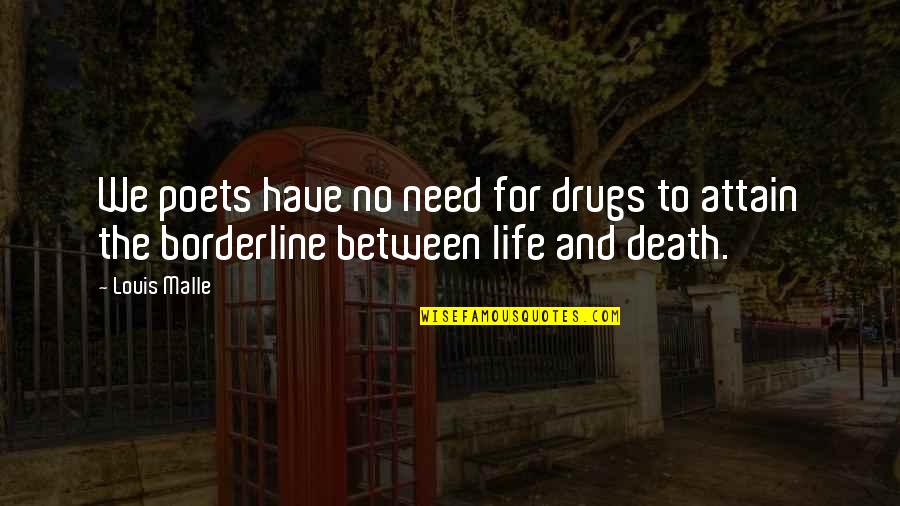 We poets have no need for drugs to attain the borderline between life and death. —
Louis Malle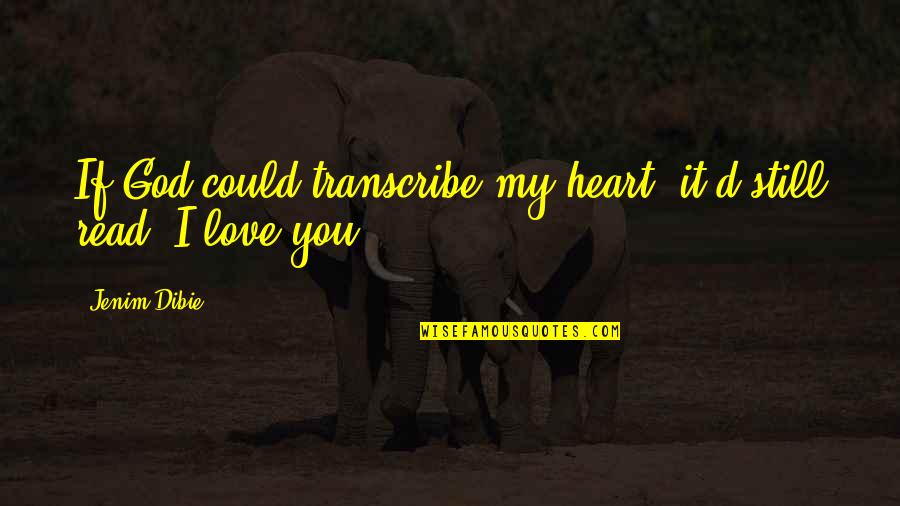 If God could transcribe my heart, it'd still read "I love you". —
Jenim Dibie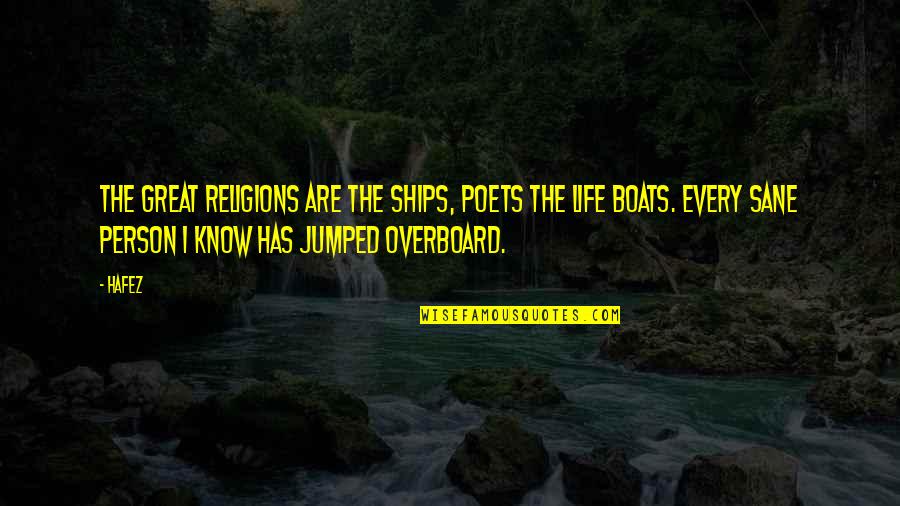 The great religions are the ships, Poets the life boats. Every sane person I know has jumped overboard. —
Hafez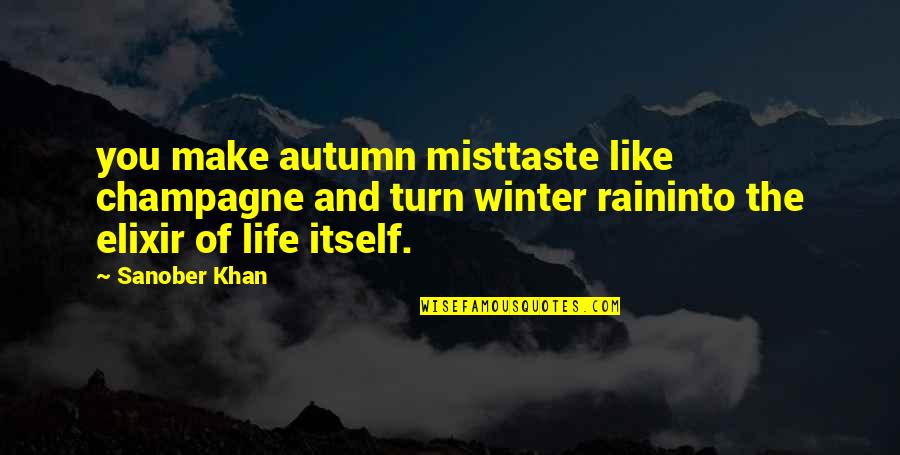 you make autumn mist
taste like champagne
and turn winter rain
into the elixir of life itself. —
Sanober Khan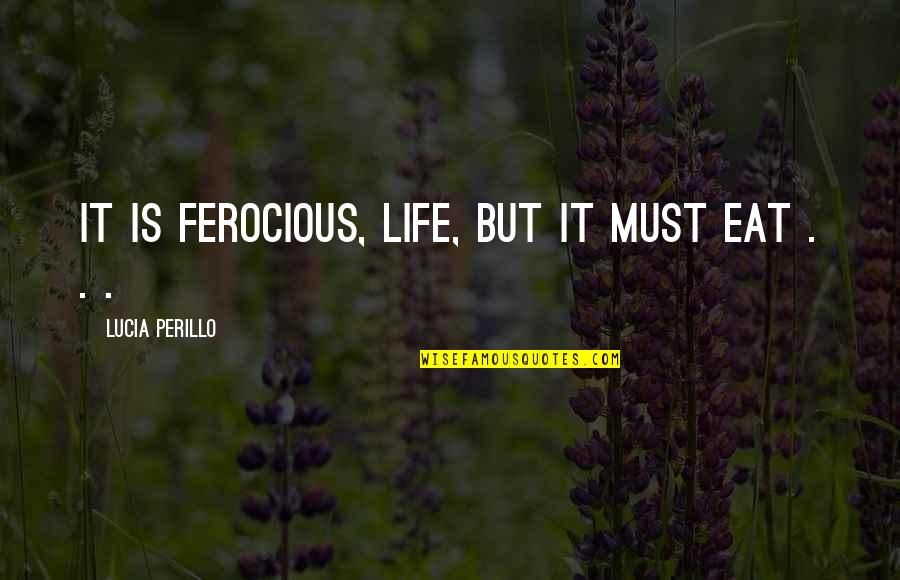 It is ferocious, life, but it must eat . . . —
Lucia Perillo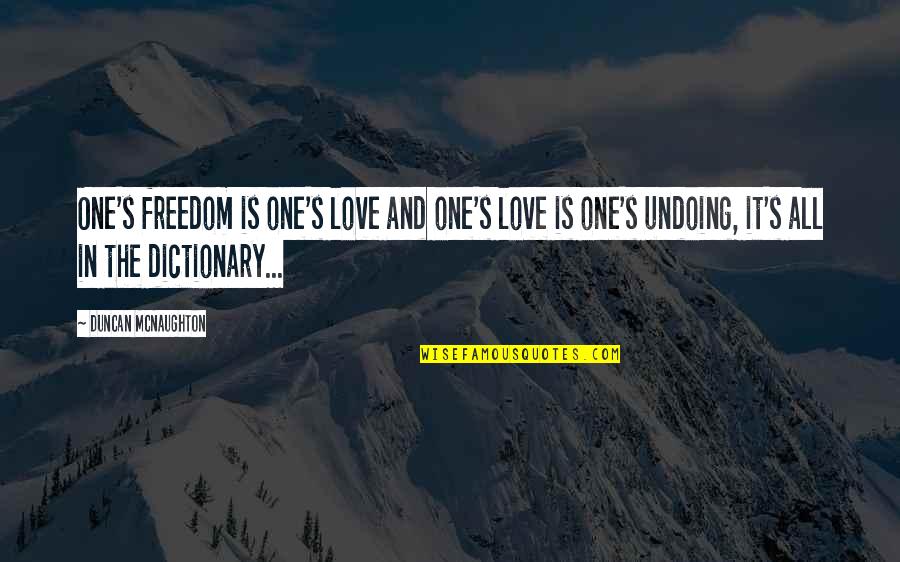 One's freedom is one's love and one's love
is one's undoing, it's all in the dictionary... —
Duncan McNaughton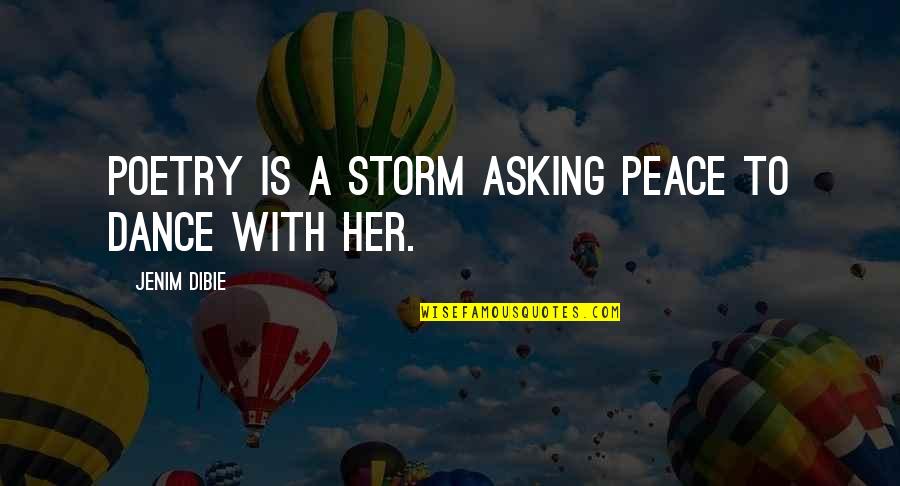 Poetry is a storm asking peace to dance with her. —
Jenim Dibie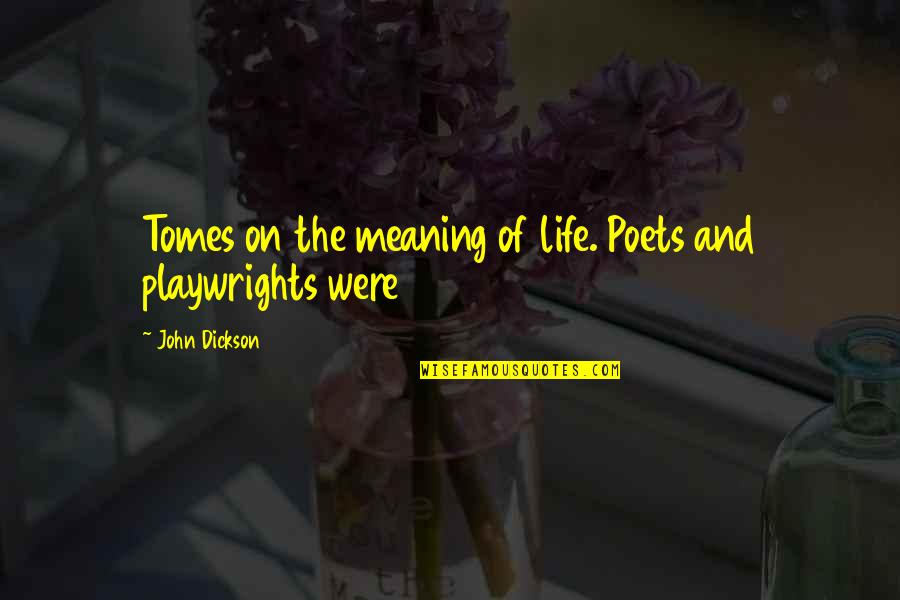 Tomes on the meaning of life. Poets and playwrights were —
John Dickson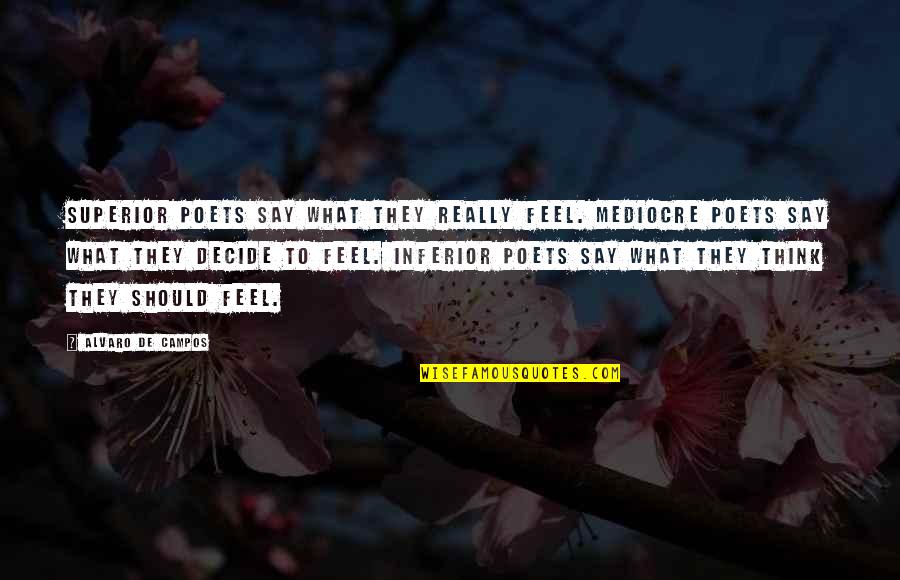 Superior poets say what they really feel. Mediocre poets say what they decide to feel. Inferior poets say what they think they should feel. —
Alvaro De Campos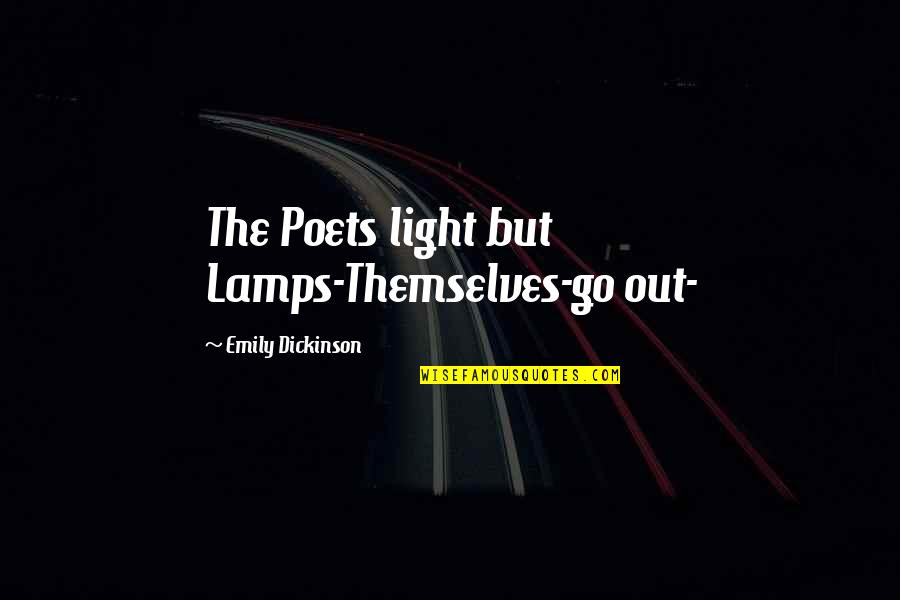 The Poets light but Lamps-
Themselves-go out- —
Emily Dickinson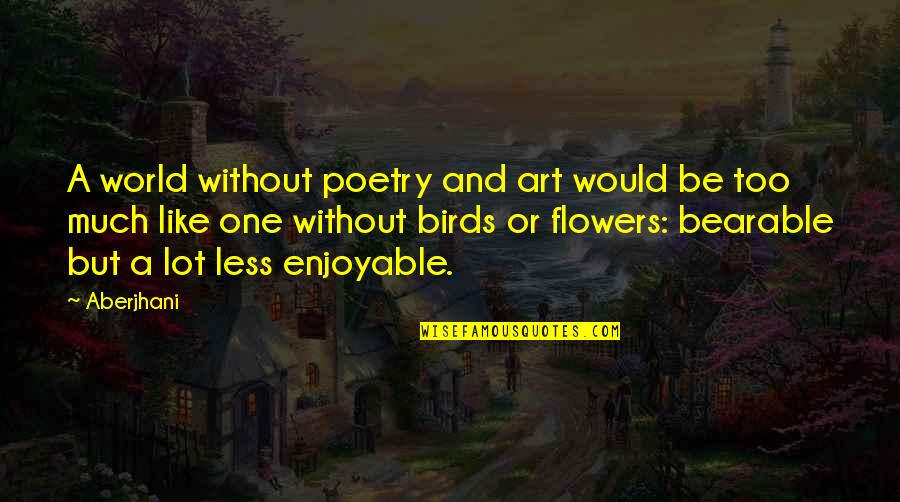 A world without poetry and art would be too much like one without birds or flowers: bearable but a lot less enjoyable. —
Aberjhani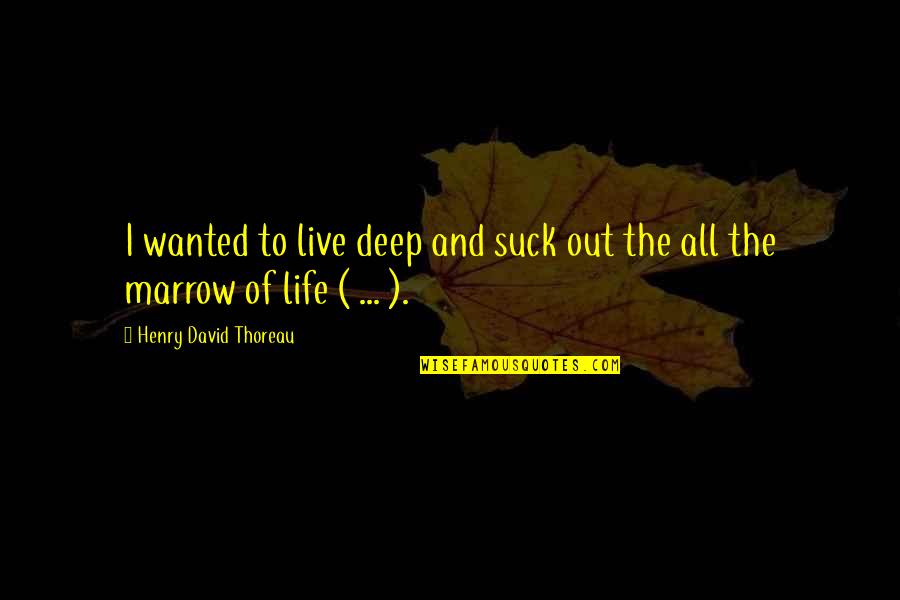 I wanted to live deep and suck out the all the marrow of life ( ... ). —
Henry David Thoreau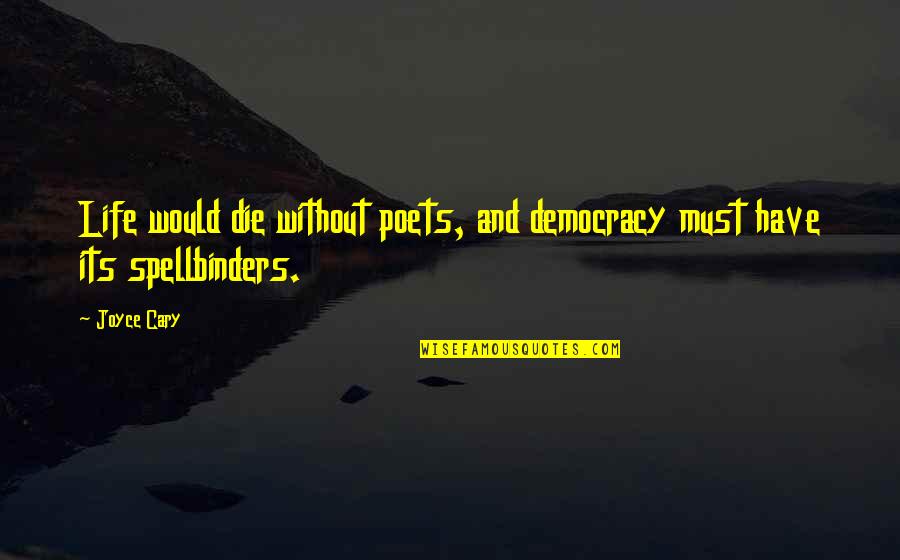 Life would die without poets, and democracy must have its spellbinders. —
Joyce Cary