Let's Just Get Married Quotes
Collection of top 8 famous quotes about Let's Just Get Married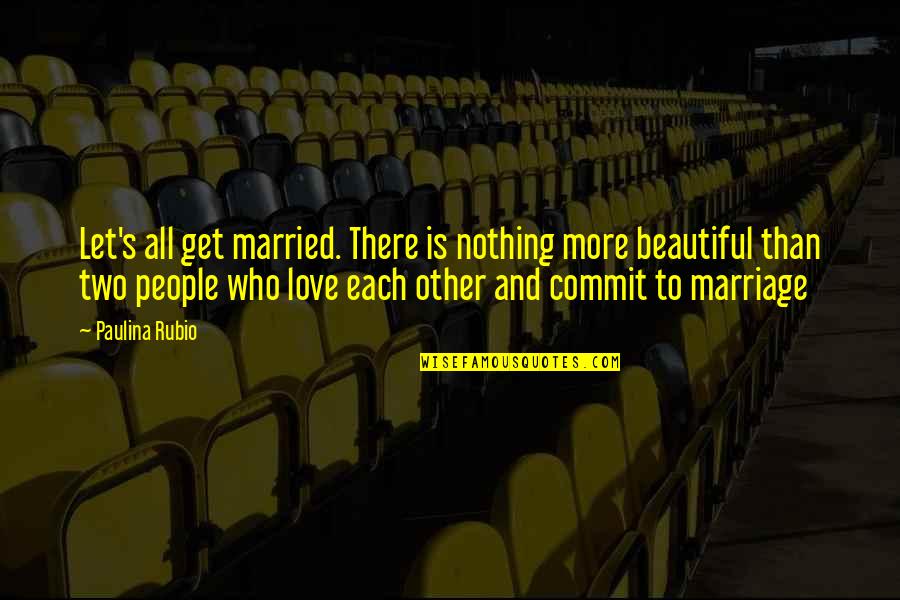 Let's all get married. There is nothing more beautiful than two people who love each other and commit to marriage
—
Paulina Rubio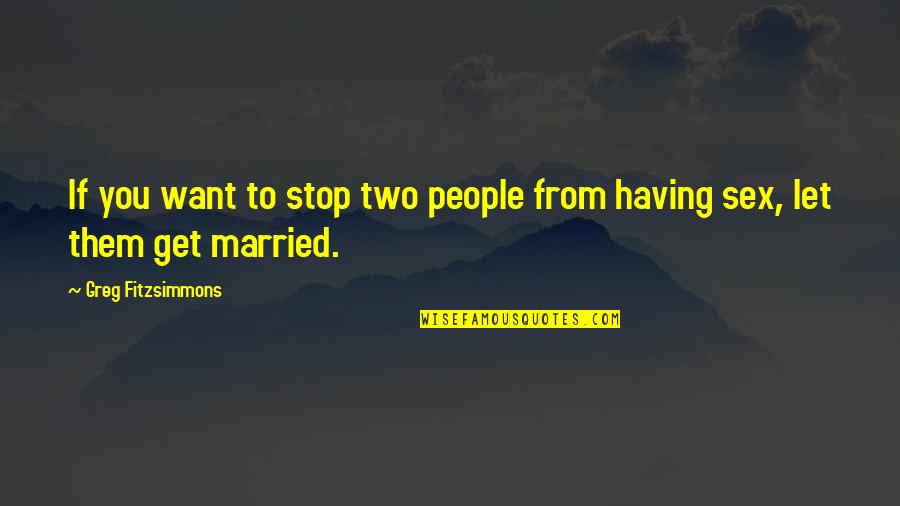 If you want to stop two people from having sex, let them get married. —
Greg Fitzsimmons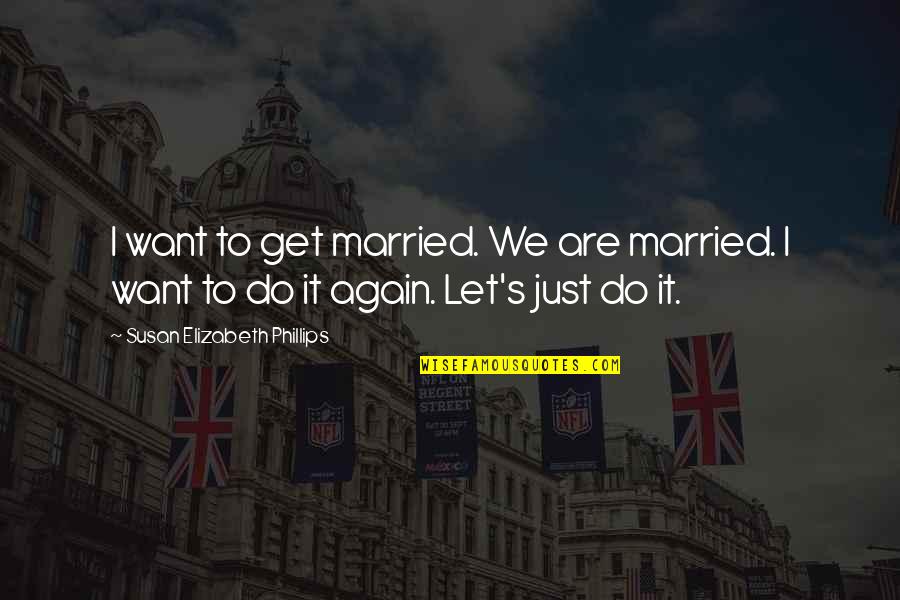 I want to get married.
We are married.
I want to do it again.
Let's just do it. —
Susan Elizabeth Phillips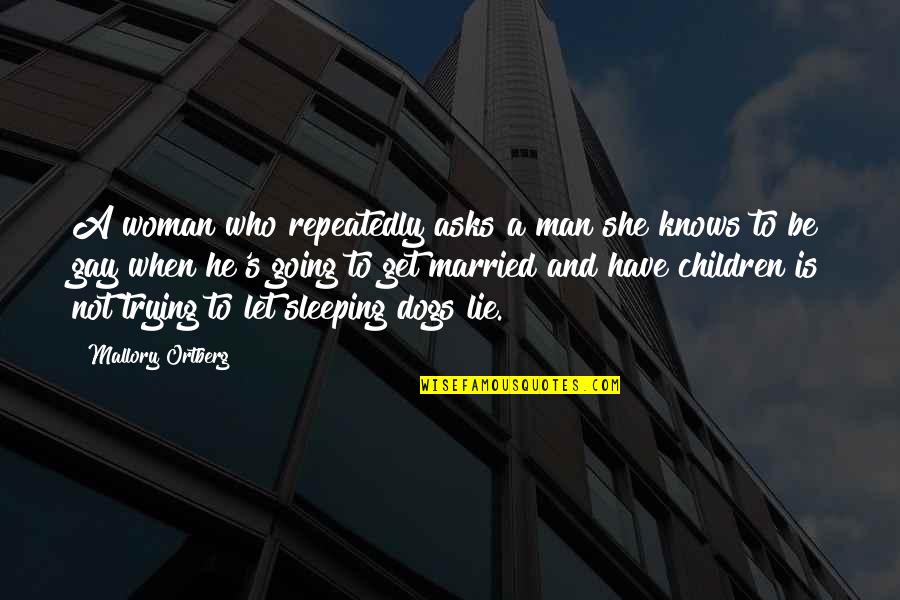 A woman who repeatedly asks a man she knows to be gay when he's going to get married and have children is not trying to let sleeping dogs lie. —
Mallory Ortberg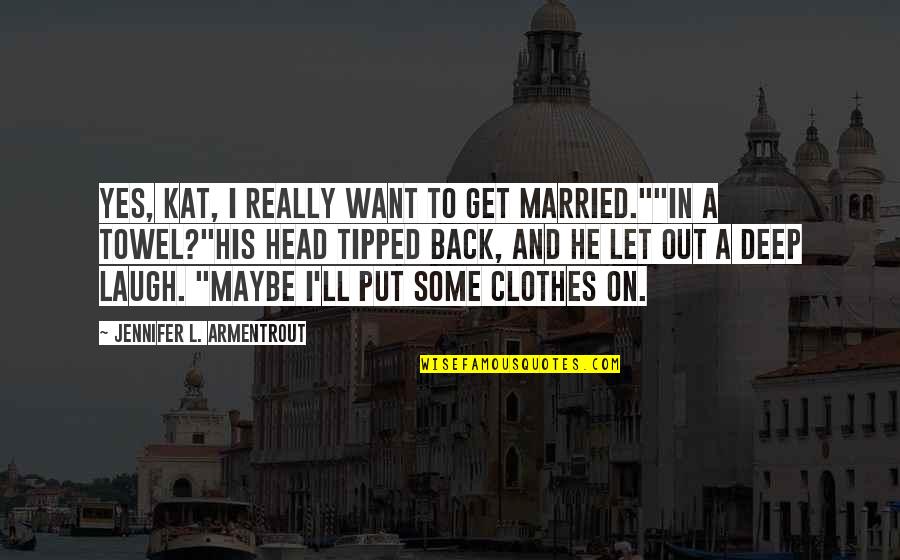 Yes, Kat, I really want to get married."
"In a towel?"
His head tipped back, and he let out a deep laugh. "Maybe I'll put some clothes on. —
Jennifer L. Armentrout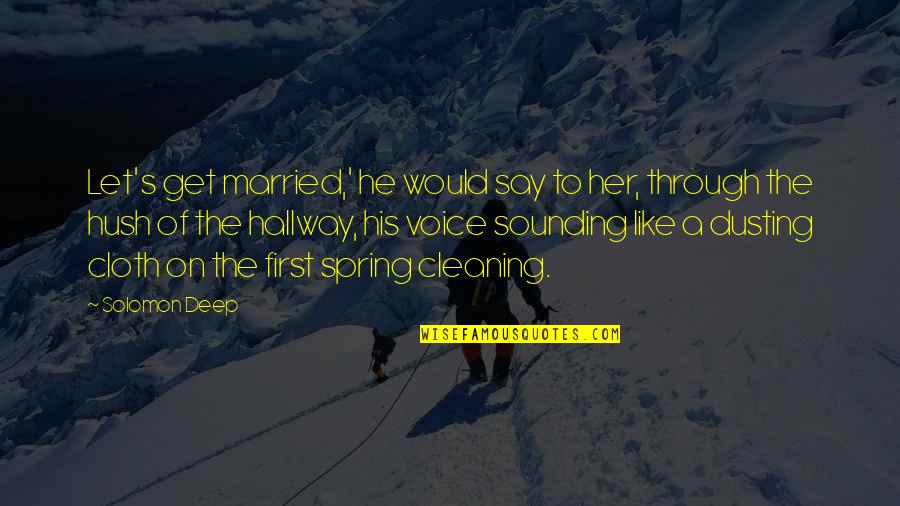 Let's get married,' he would say to her, through the hush of the hallway, his voice sounding like a dusting cloth on the first spring cleaning. —
Solomon Deep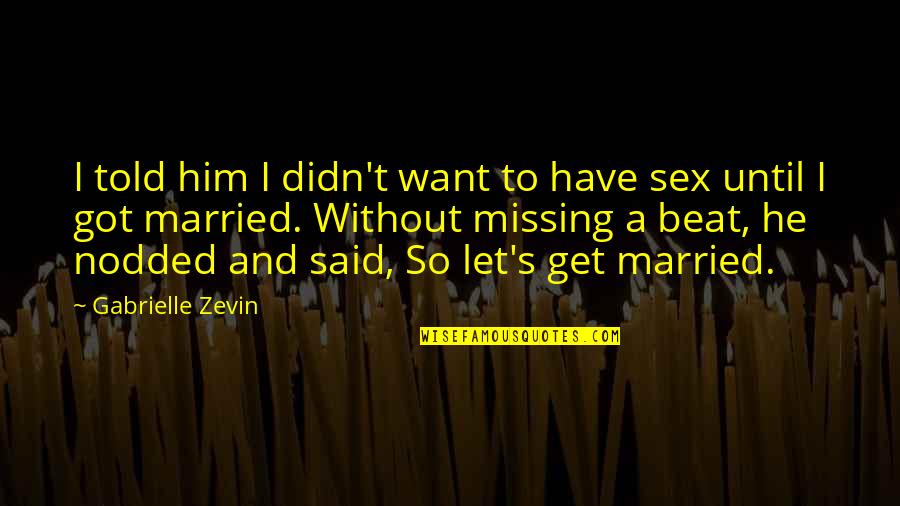 I told him I didn't want to have sex until I got married. Without missing a beat, he nodded and said, So let's get married. —
Gabrielle Zevin