Let Us Do It Quotes
Collection of top 49 famous quotes about Let Us Do It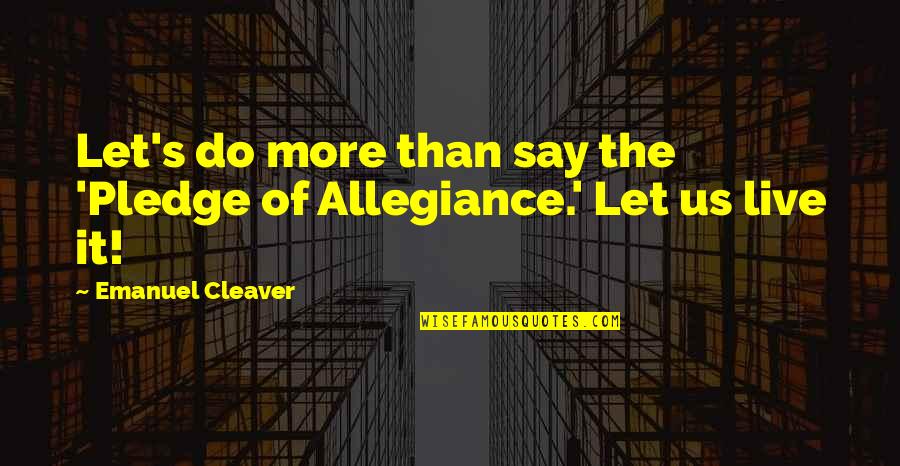 Let's do more than say the 'Pledge of Allegiance.' Let us live it!
—
Emanuel Cleaver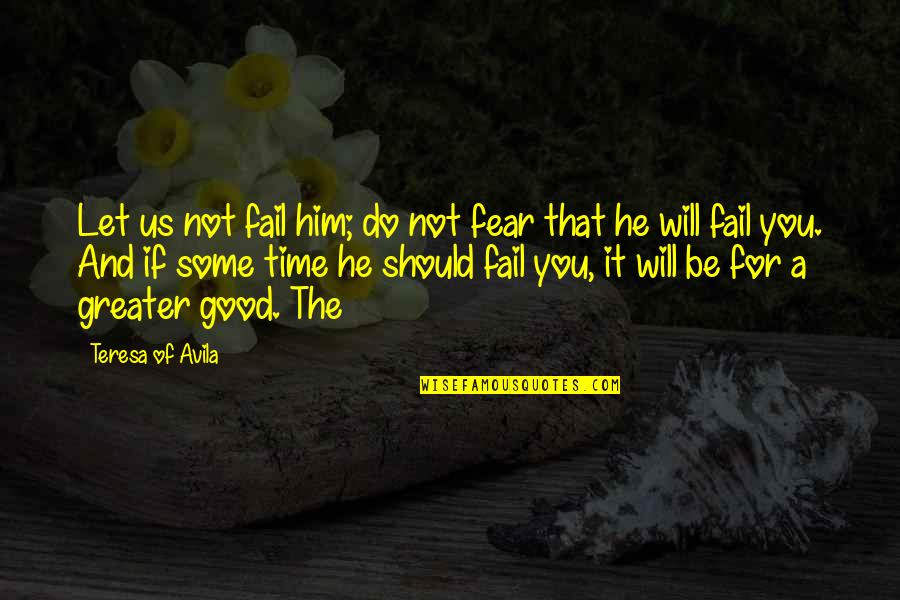 Let us not fail him; do not fear that he will fail you. And if some time he should fail you, it will be for a greater good. The
—
Teresa Of Avila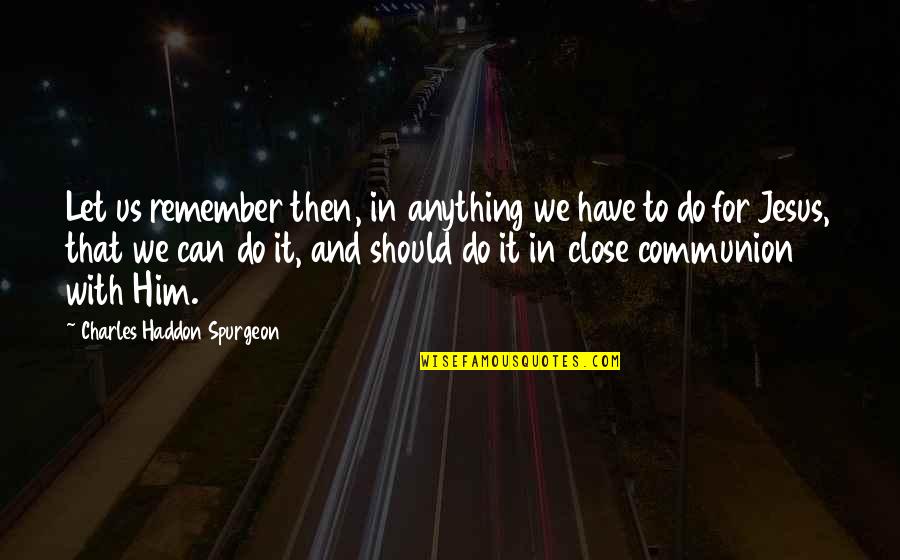 Let us remember then, in anything we have to do for Jesus, that we can do it, and should do it in close communion with Him.
—
Charles Haddon Spurgeon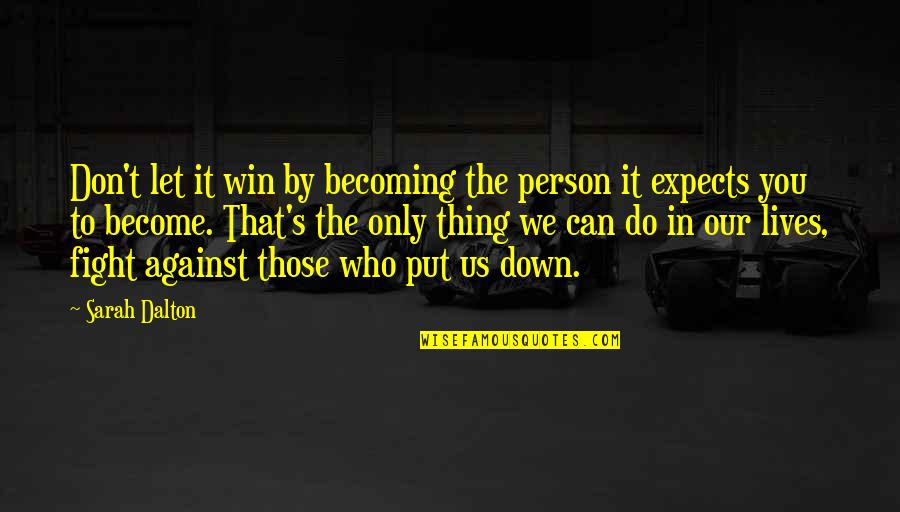 Don't let it win by becoming the person it expects you to become. That's the only thing we can do in our lives, fight against those who put us down.
—
Sarah Dalton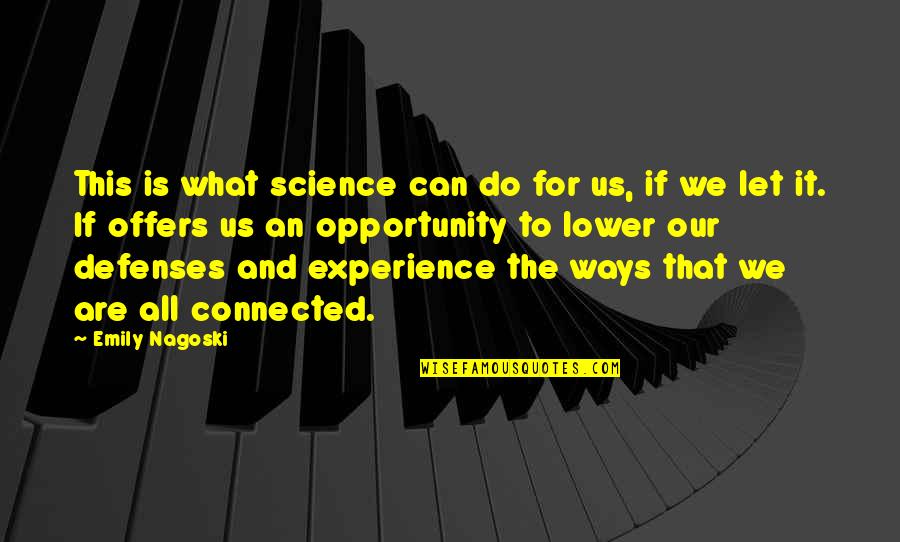 This is what science can do for us, if we let it. If offers us an opportunity to lower our defenses and experience the ways that we are all connected.
—
Emily Nagoski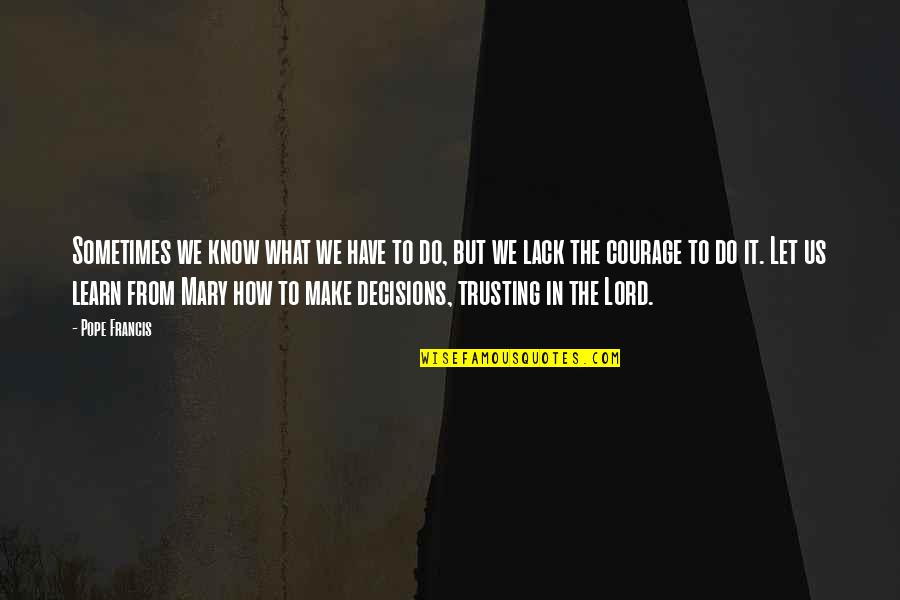 Sometimes we know what we have to do, but we lack the courage to do it. Let us learn from Mary how to make decisions, trusting in the Lord.
—
Pope Francis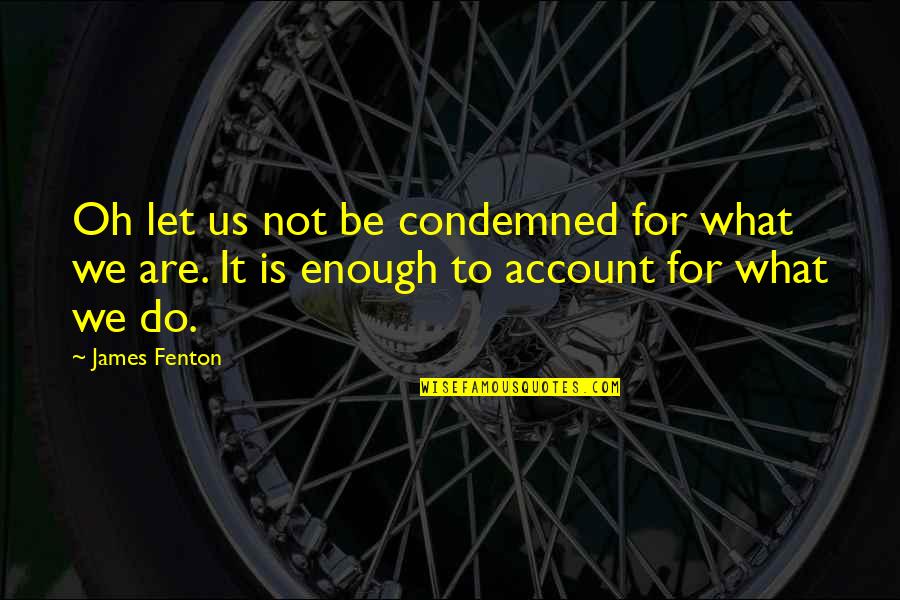 Oh let us not be condemned for what we are. It is enough to account for what we do.
—
James Fenton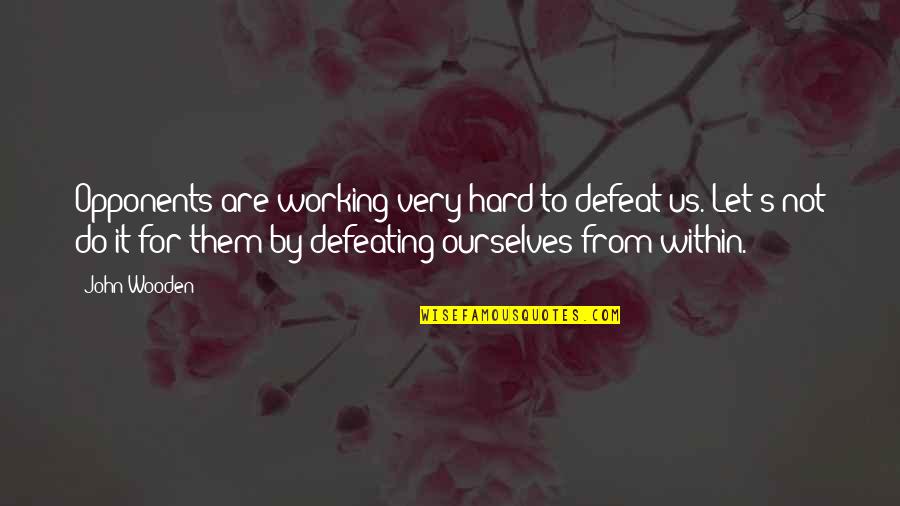 Opponents are working very hard to defeat us. Let's not do it for them by defeating ourselves from within.
—
John Wooden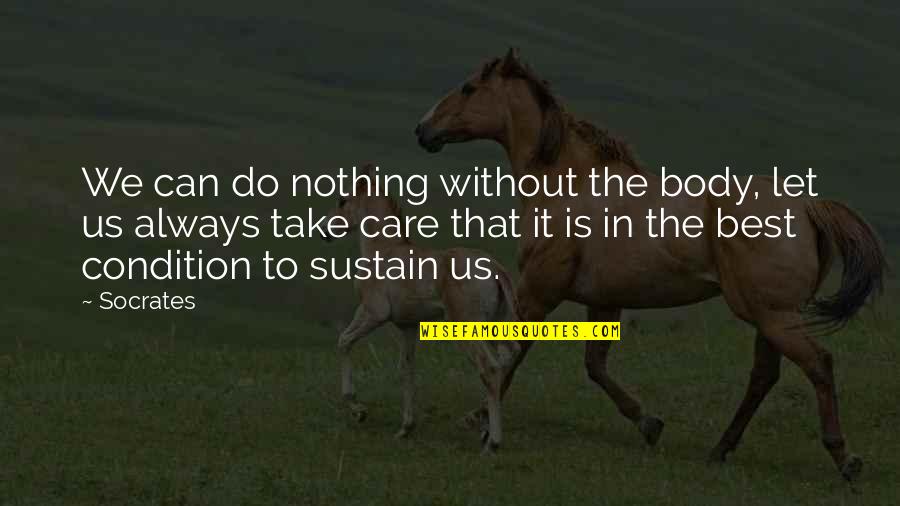 We can do nothing without the body, let us always take care that it is in the best condition to sustain us.
—
Socrates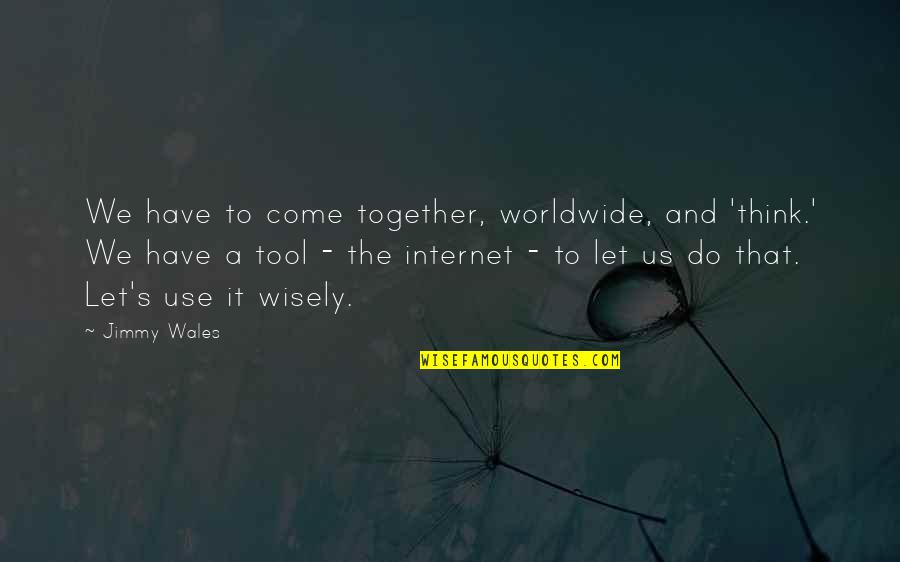 We have to come together, worldwide, and 'think.' We have a tool - the internet - to let us do that. Let's use it wisely. —
Jimmy Wales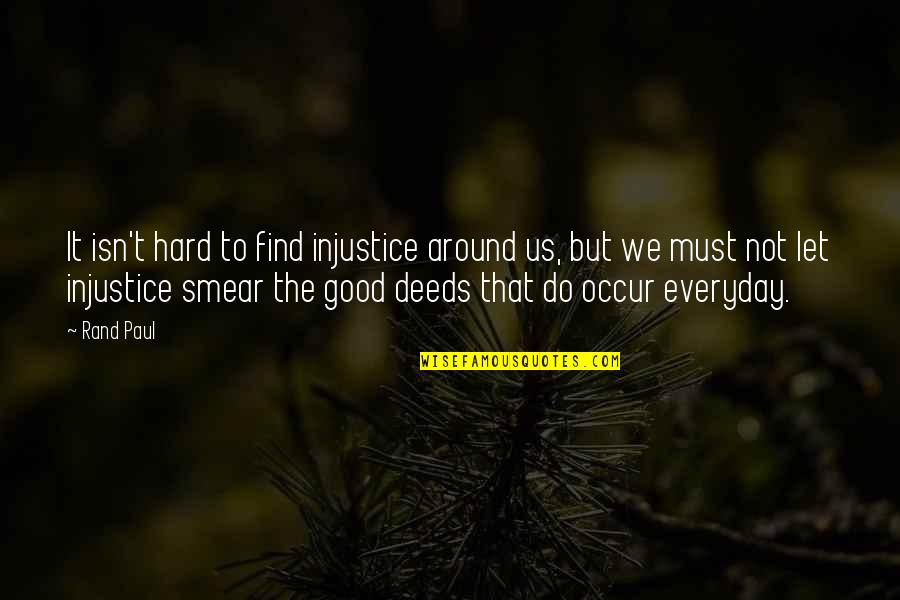 It isn't hard to find injustice around us, but we must not let injustice smear the good deeds that do occur everyday. —
Rand Paul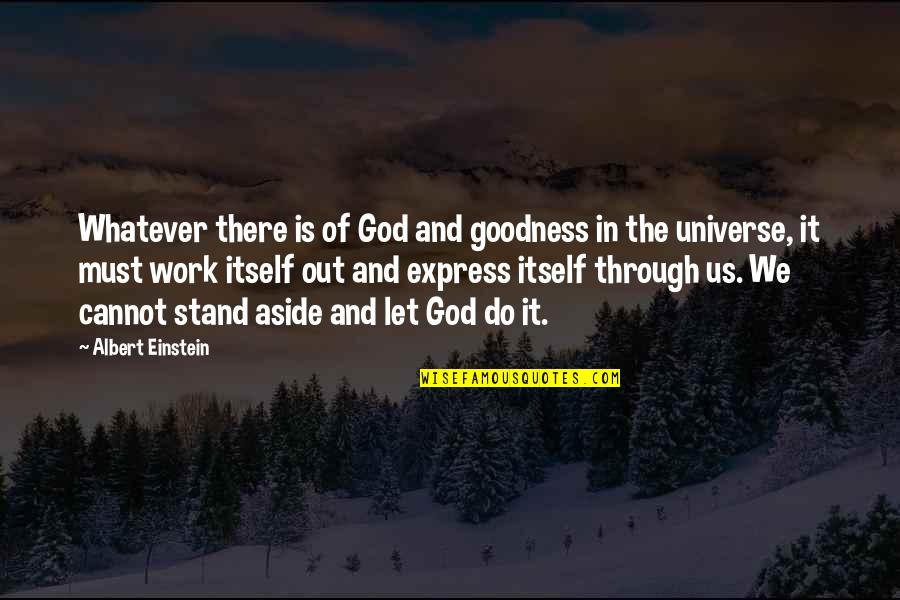 Whatever there is of God and goodness in the universe, it must work itself out and express itself through us. We cannot stand aside and let God do it. —
Albert Einstein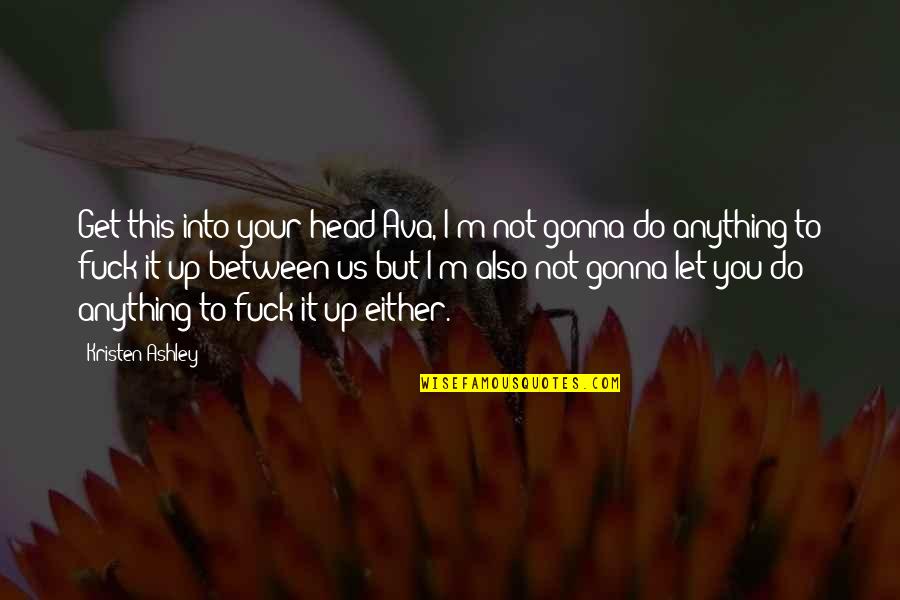 Get this into your head Ava, I'm not gonna do anything to fuck it up between us but I'm also not gonna let you do anything to fuck it up either. —
Kristen Ashley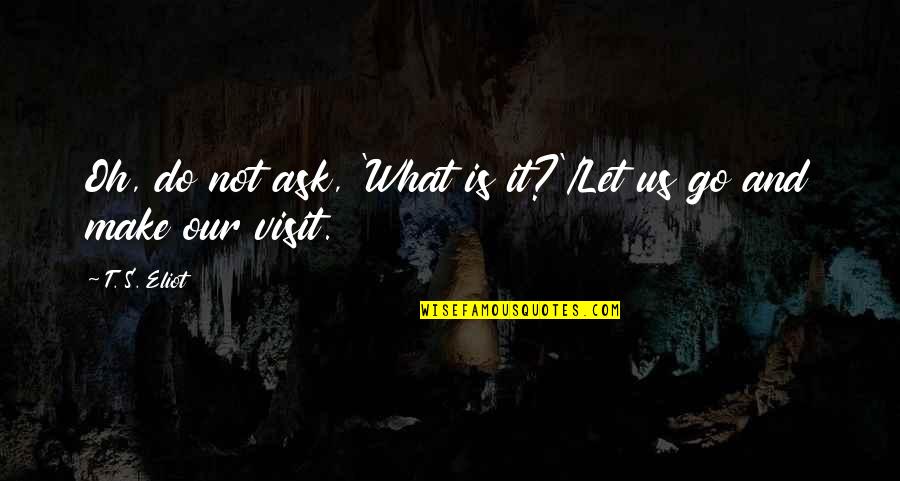 Oh, do not ask, 'What is it?'/Let us go and make our visit. —
T. S. Eliot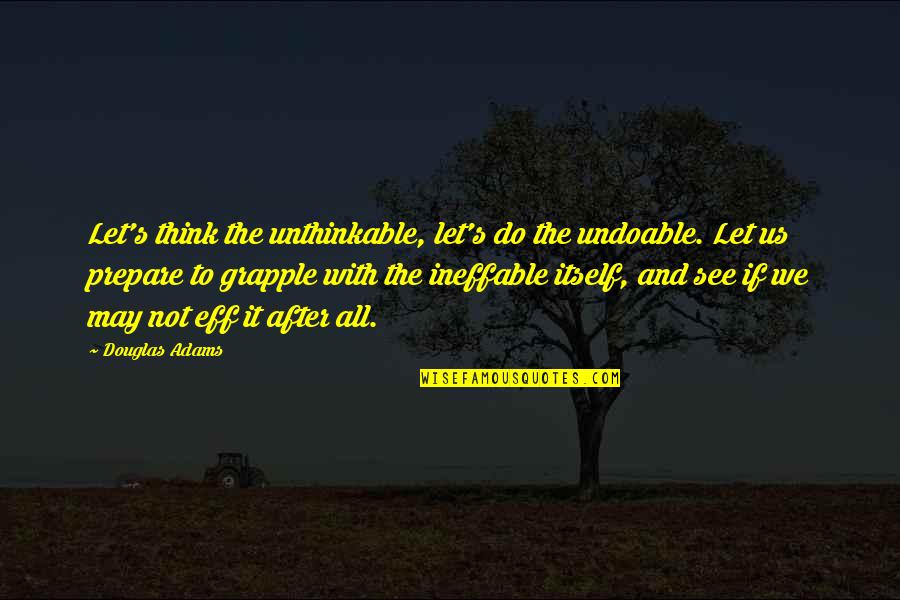 Let's think the unthinkable, let's do the undoable. Let us prepare to grapple with the ineffable itself, and see if we may not eff it after all. —
Douglas Adams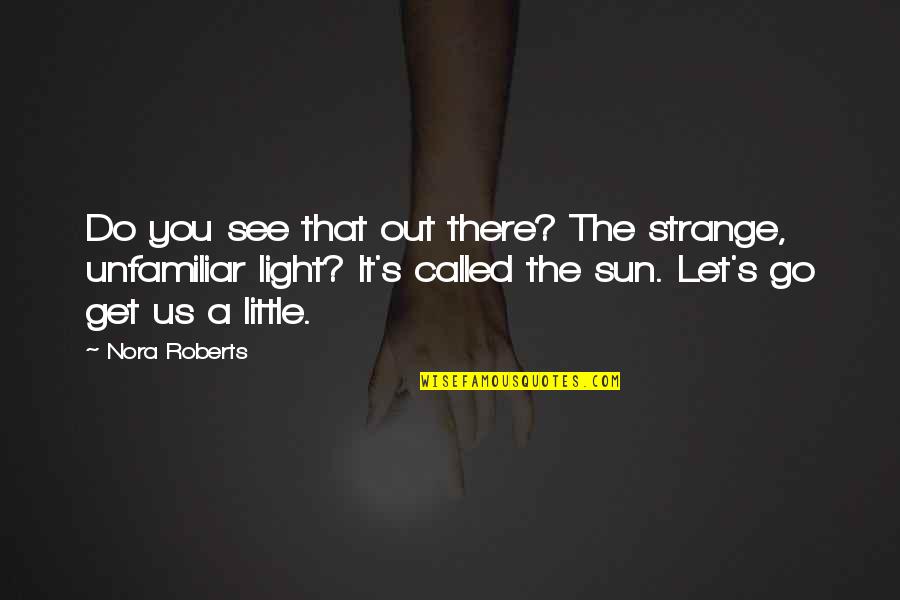 Do you see that out there? The strange, unfamiliar light? It's called the sun. Let's go get us a little. —
Nora Roberts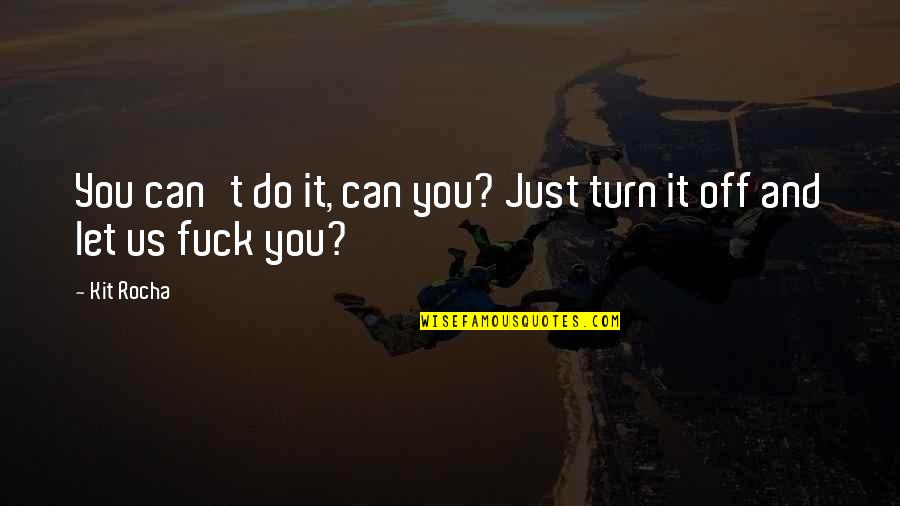 You can't do it, can you? Just turn it off and let us fuck you? —
Kit Rocha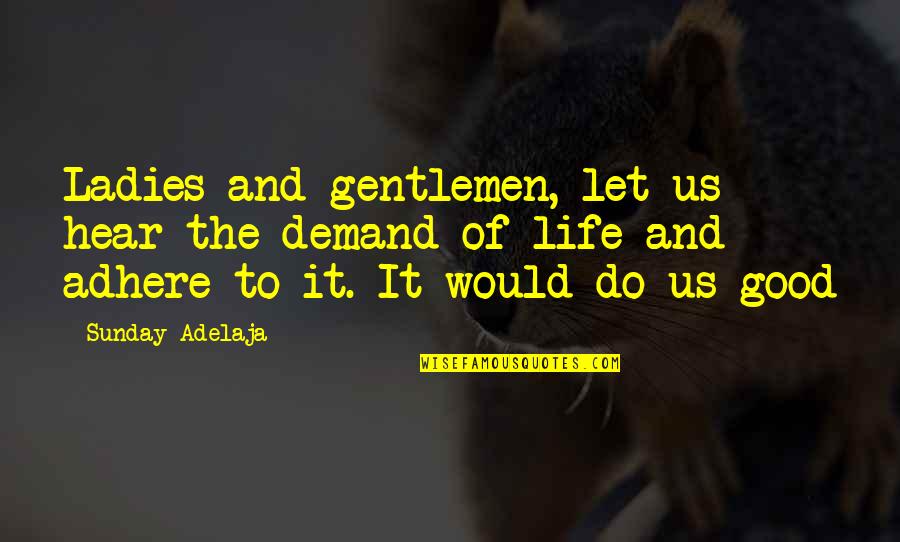 Ladies and gentlemen, let us hear the demand of life and adhere to it. It would do us good —
Sunday Adelaja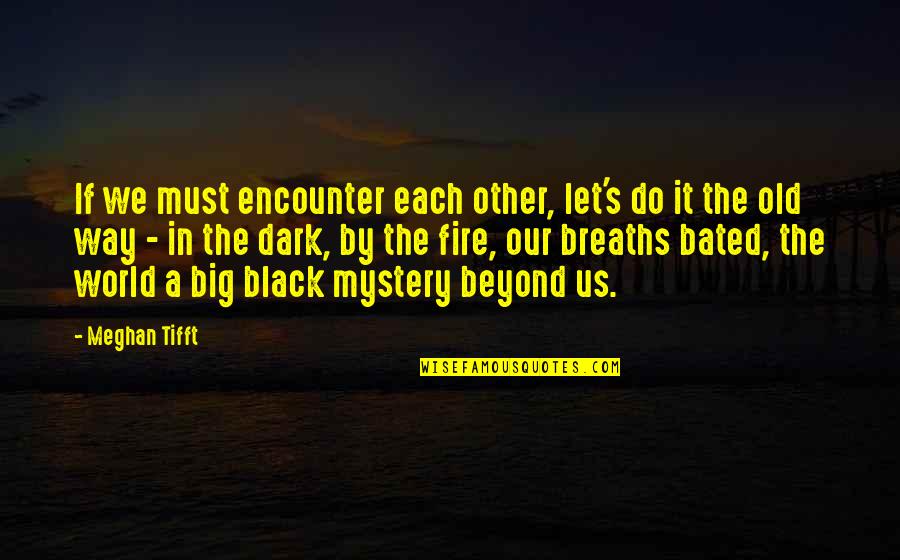 If we must encounter each other, let's do it the old way - in the dark, by the fire, our breaths bated, the world a big black mystery beyond us. —
Meghan Tifft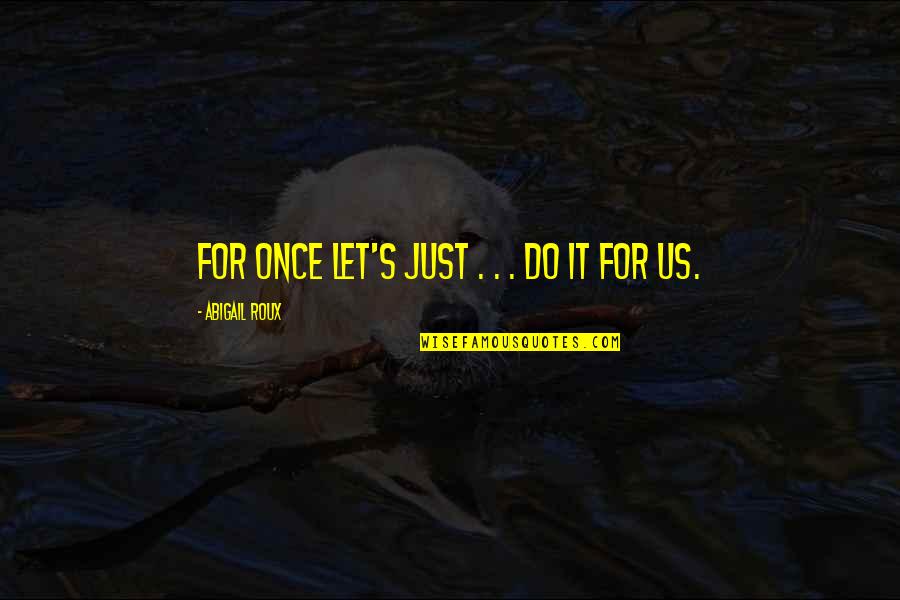 For once let's just . . . do it for us. —
Abigail Roux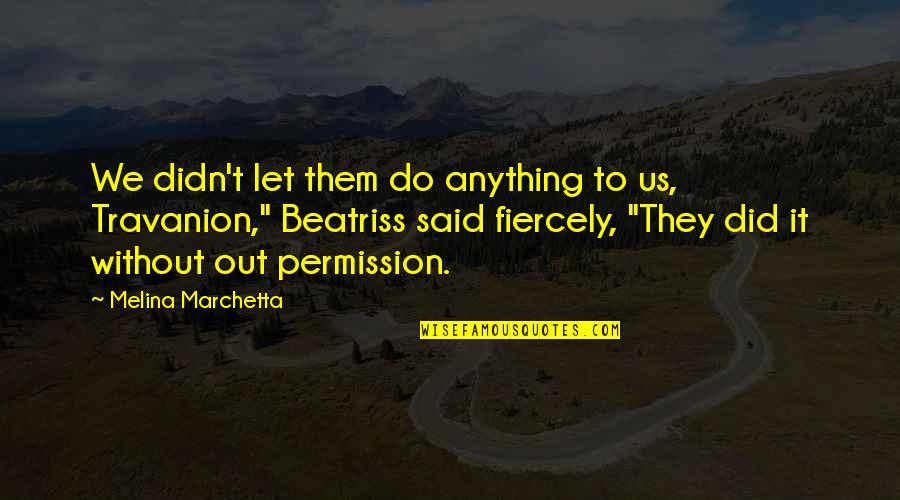 We didn't let them do anything to us, Travanion," Beatriss said fiercely, "They did it without out permission. —
Melina Marchetta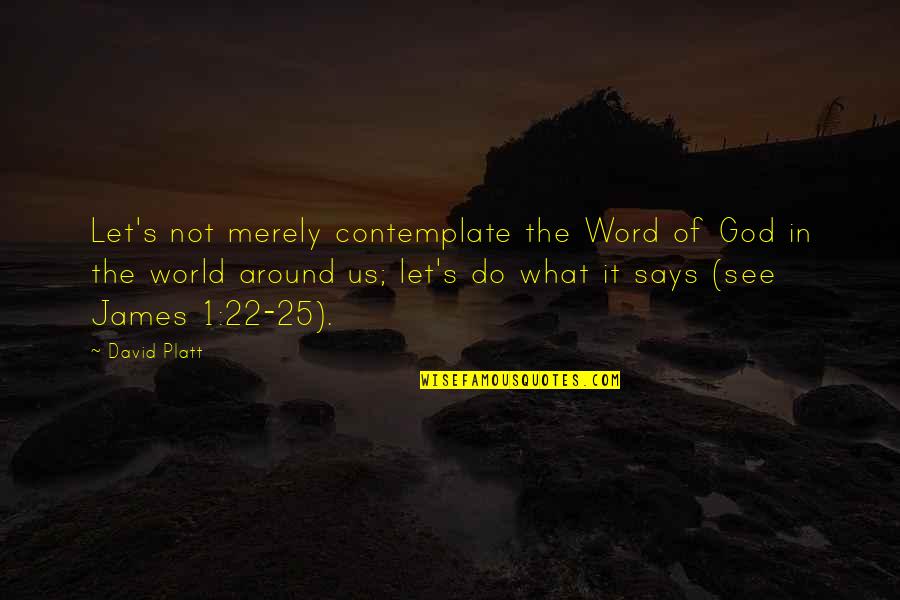 Let's not merely contemplate the Word of God in the world around us; let's do what it says (see James 1:22-25). —
David Platt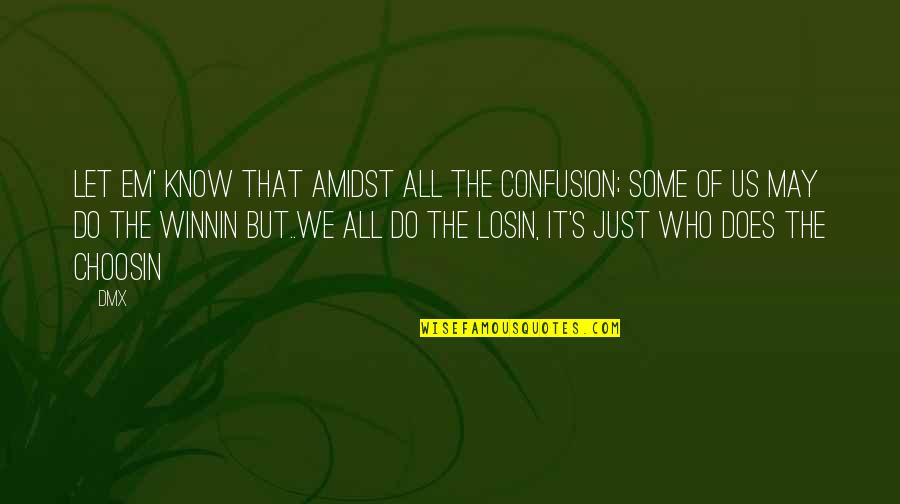 Let em' know that amidst all the confusion; some of us may do the winnin but..
We all do the losin, it's just who does the choosin —
DMX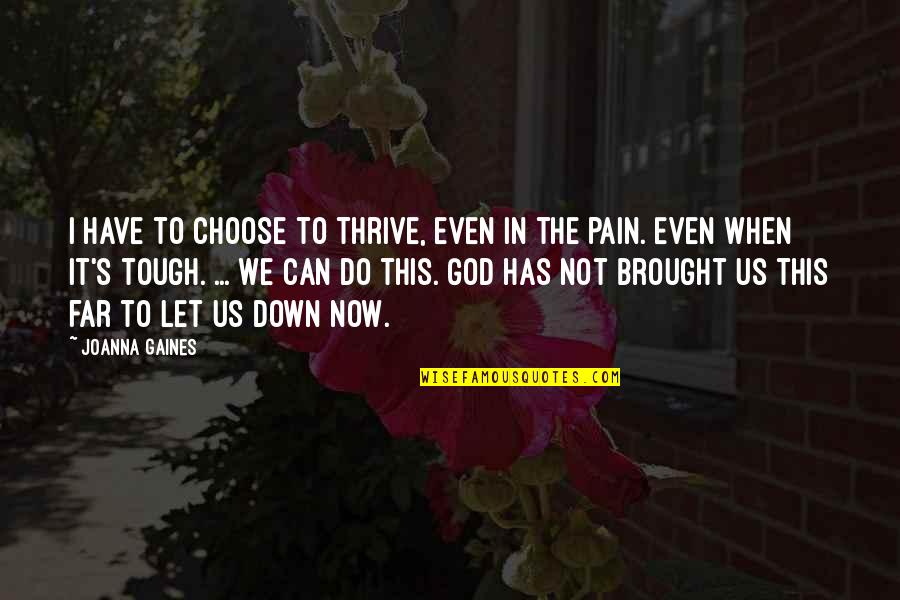 I have to choose to thrive, even in the pain. Even when it's tough. ... We can do this. God has not brought us this far to let us down now. —
Joanna Gaines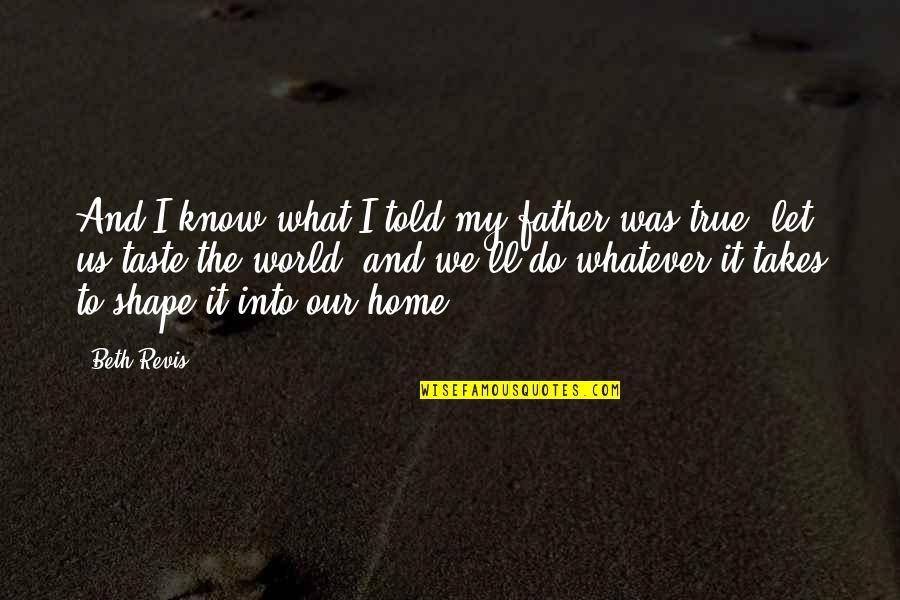 And I know what I told my father was true: let us taste the world, and we'll do whatever it takes to shape it into our home. —
Beth Revis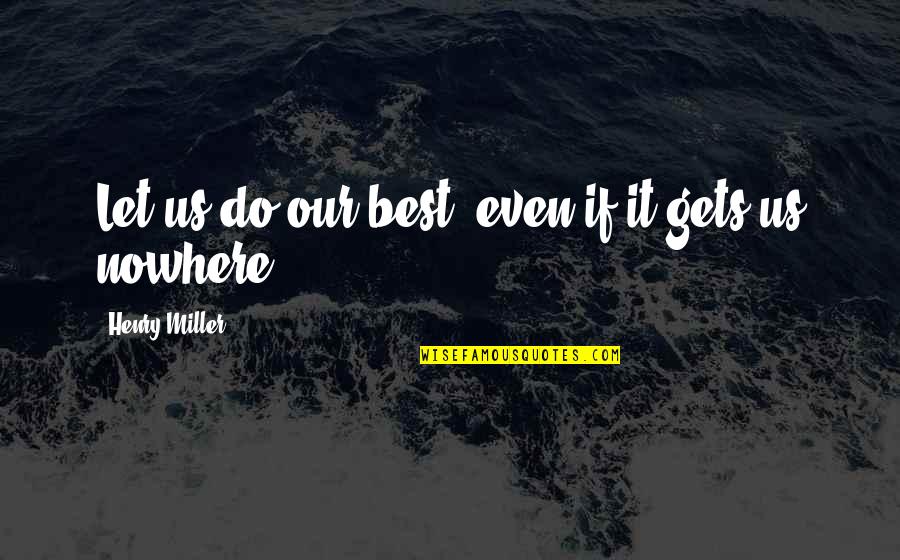 Let us do our best, even if it gets us nowhere. —
Henry Miller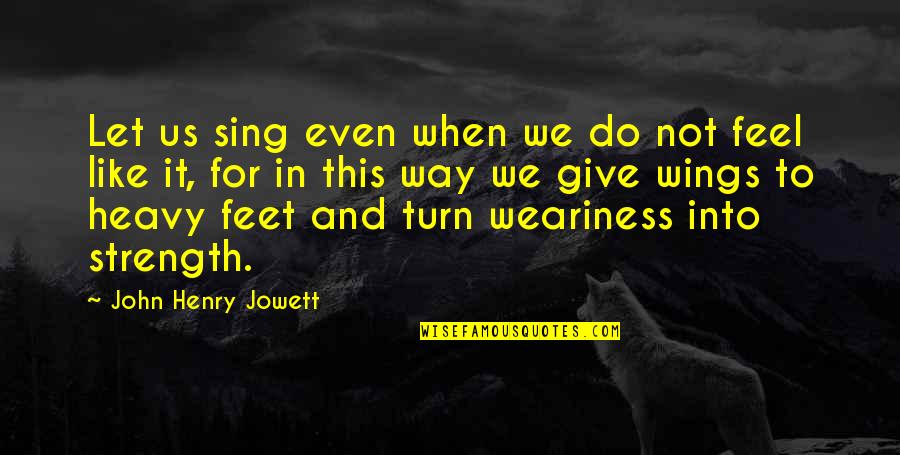 Let us sing even when we do not feel like it, for in this way we give wings to heavy feet and turn weariness into strength. —
John Henry Jowett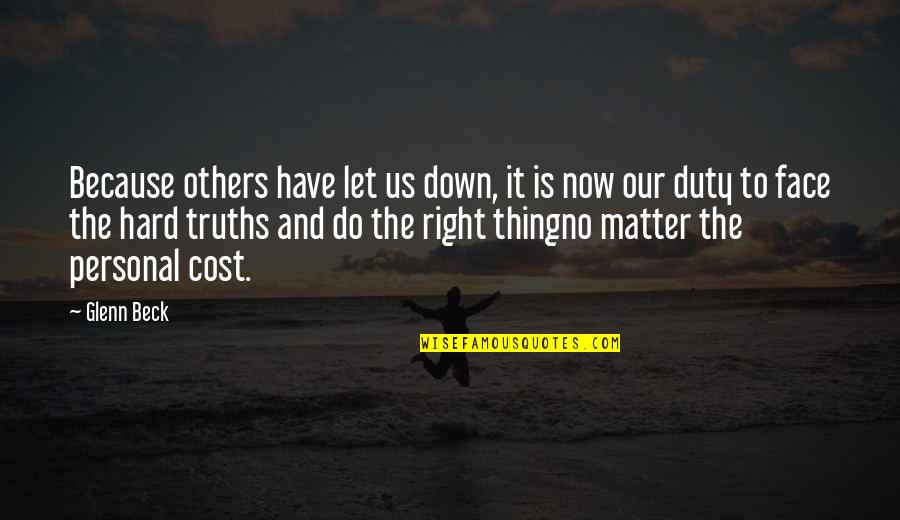 Because others have let us down, it is now our duty to face the hard truths and do the right thing
no matter the personal cost. —
Glenn Beck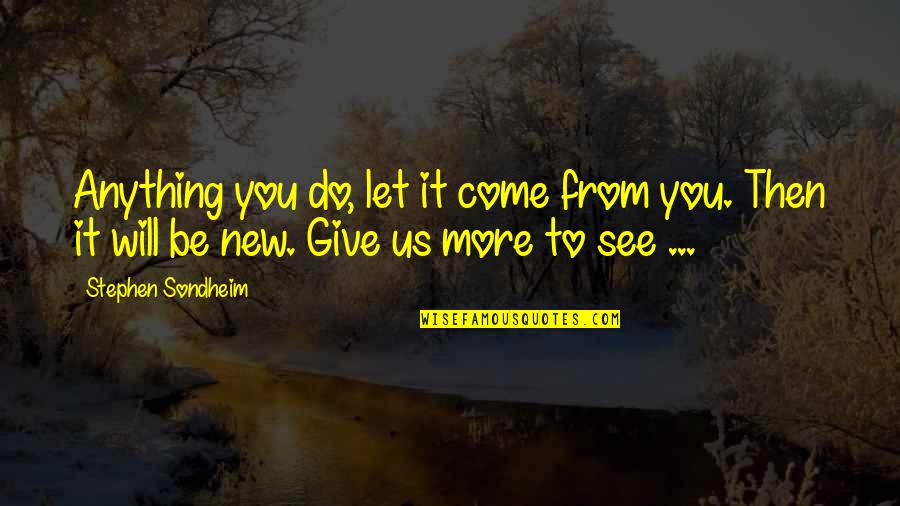 Anything you do, let it come from you. Then it will be new. Give us more to see ... —
Stephen Sondheim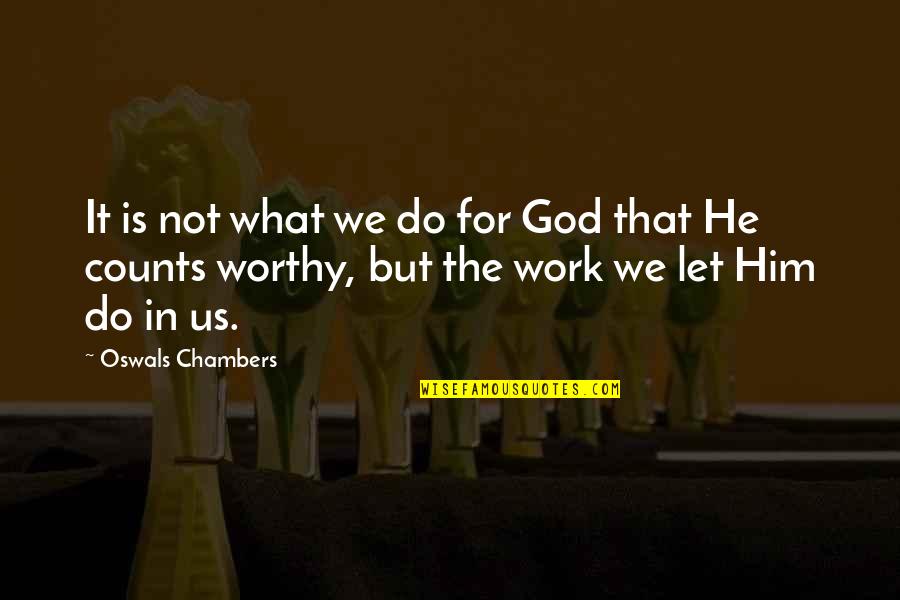 It is not what we do for God that He counts worthy, but the work we let Him do in us. —
Oswals Chambers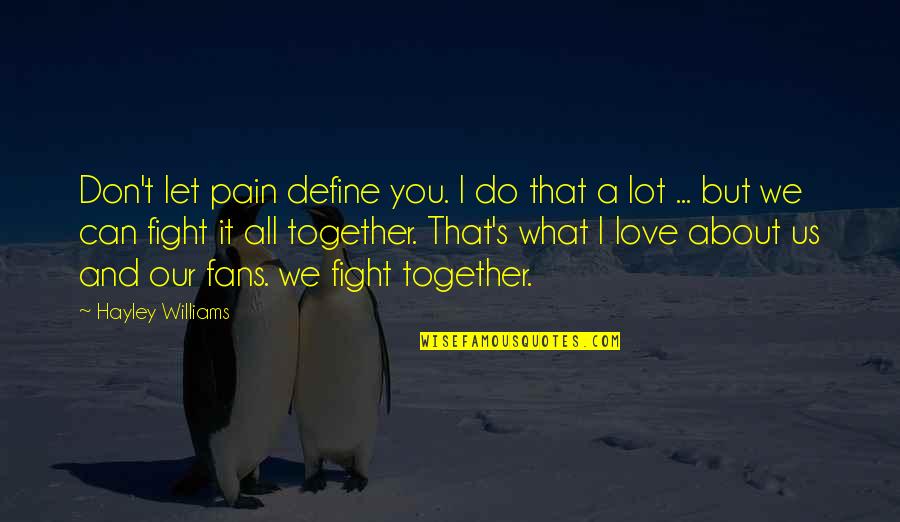 Don't let pain define you. I do that a lot ... but we can fight it all together. That's what I love about us and our fans. we fight together. —
Hayley Williams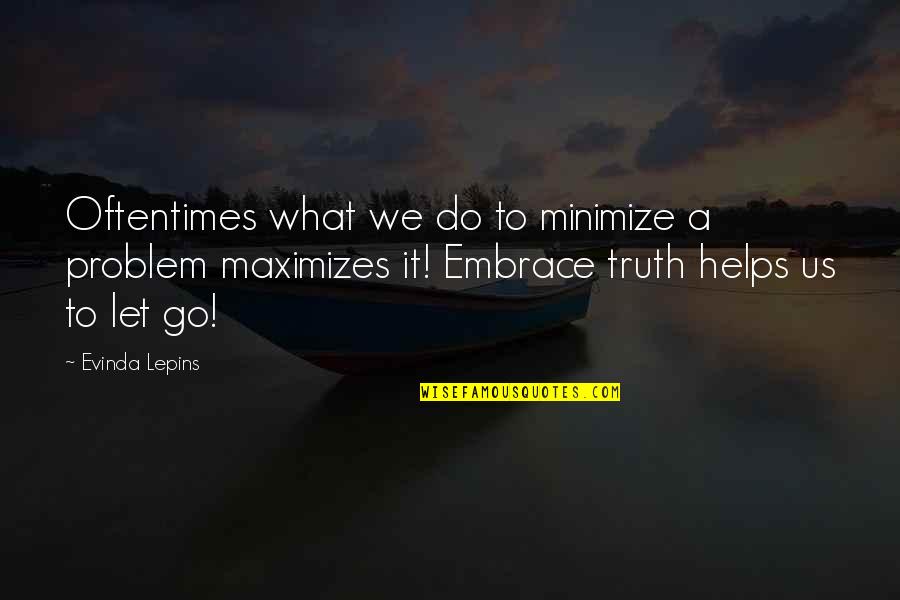 Oftentimes what we do to minimize a problem maximizes it! Embrace truth helps us to let go! —
Evinda Lepins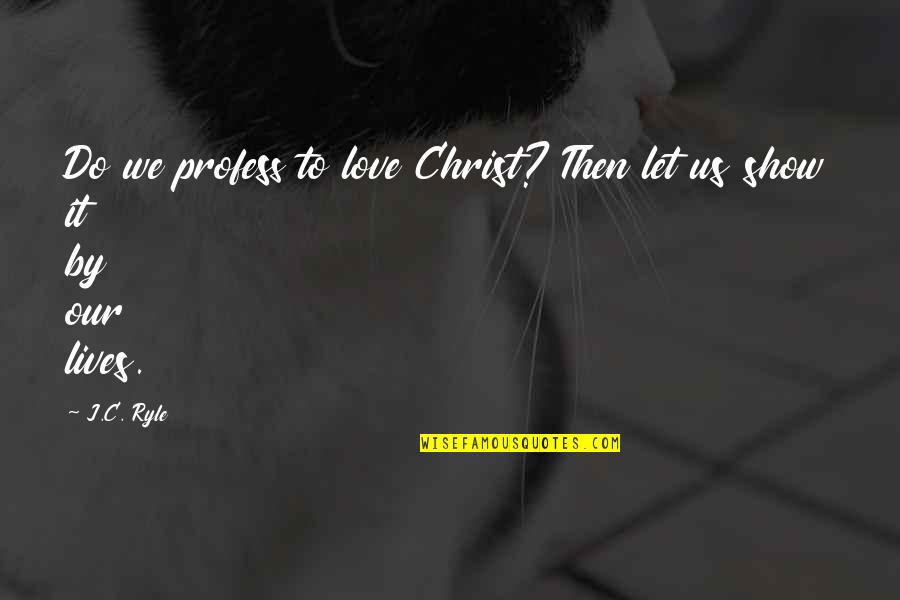 Do we profess to love Christ? Then let us show it by our lives. —
J.C. Ryle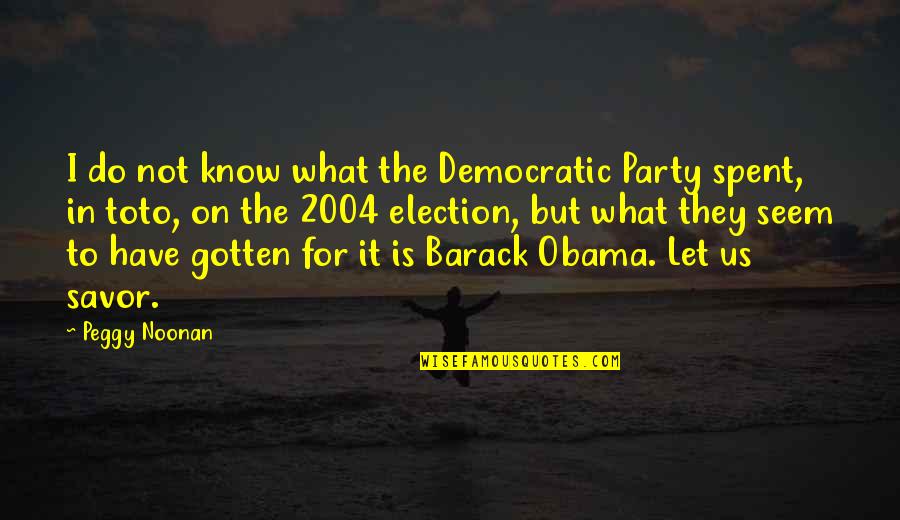 I do not know what the Democratic Party spent, in toto, on the 2004 election, but what they seem to have gotten for it is Barack Obama. Let us savor. —
Peggy Noonan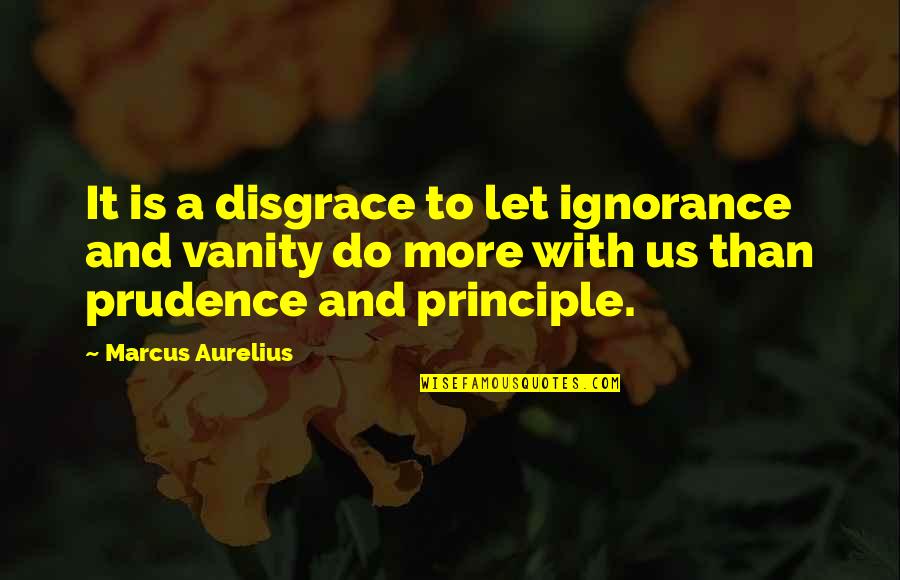 It is a disgrace to let ignorance and vanity do more with us than prudence and principle. —
Marcus Aurelius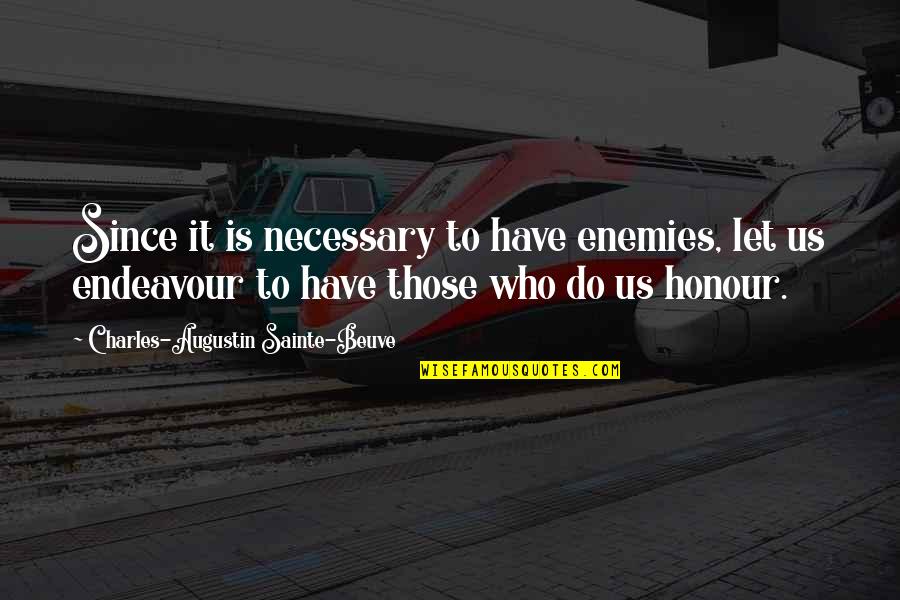 Since it is necessary to have enemies, let us endeavour to have those who do us honour. —
Charles-Augustin Sainte-Beuve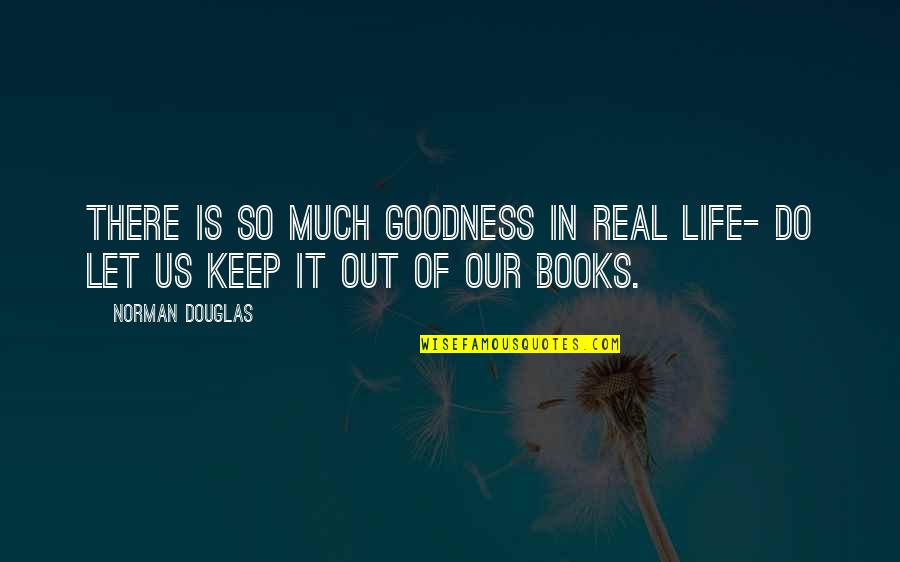 There is so much goodness in real life- do let us keep it out of our books. —
Norman Douglas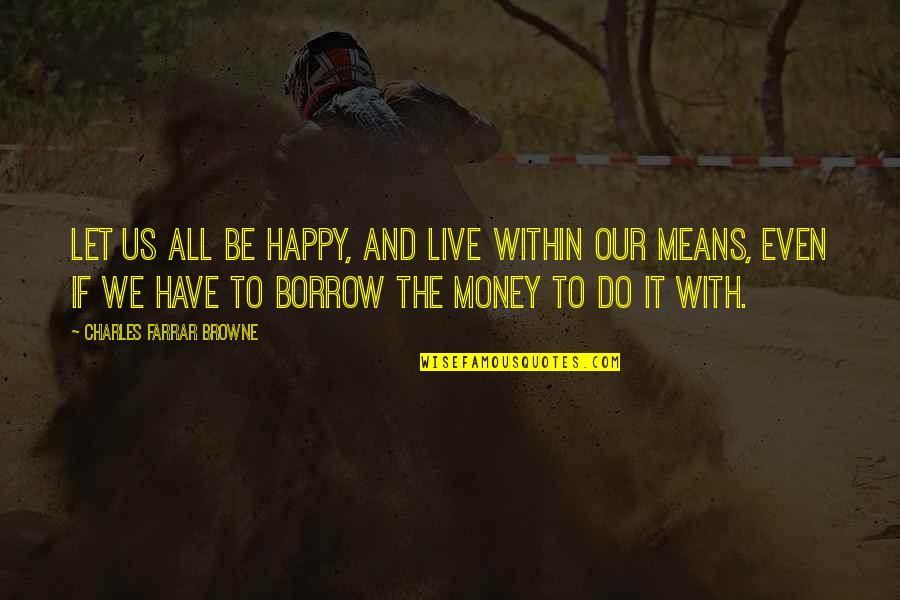 Let us all be happy, and live within our means, even if we have to borrow the money to do it with. —
Charles Farrar Browne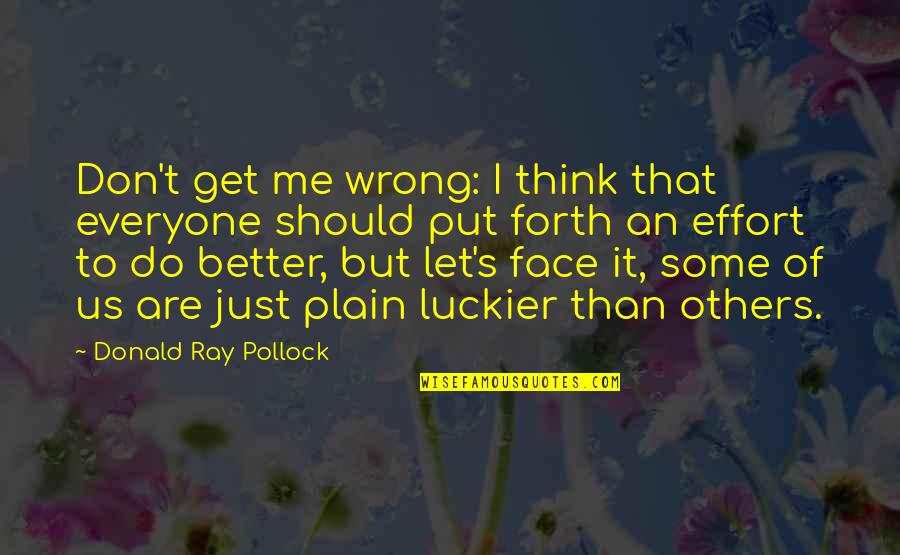 Don't get me wrong: I think that everyone should put forth an effort to do better, but let's face it, some of us are just plain luckier than others. —
Donald Ray Pollock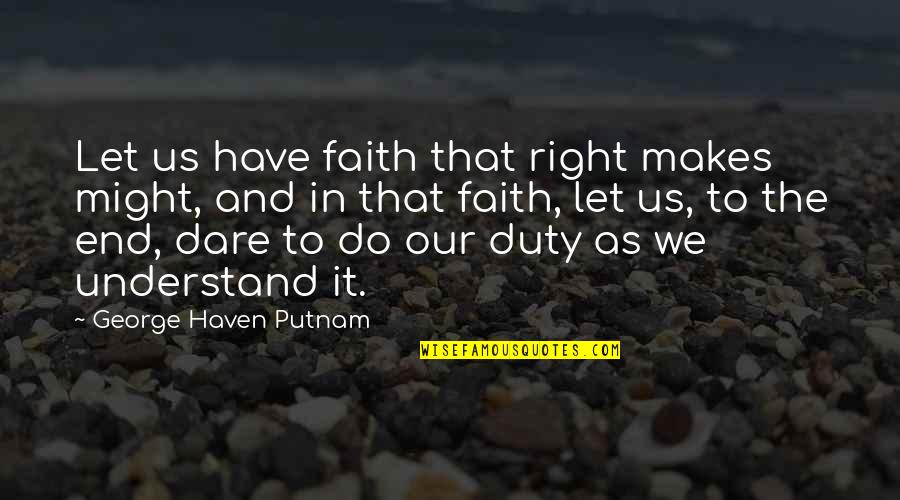 Let us have faith that right makes might, and in that faith, let us, to the end, dare to do our duty as we understand it. —
George Haven Putnam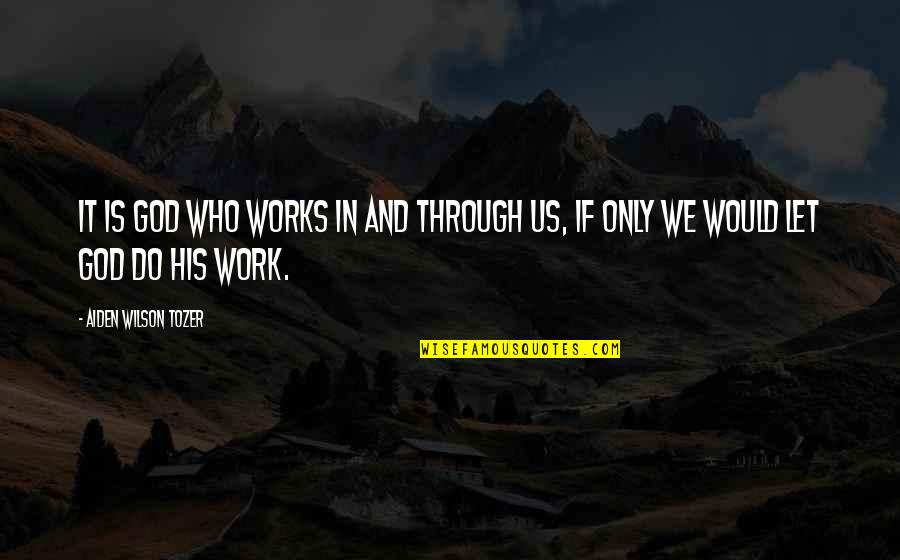 It is God who works in and through us, if only we would let God do His work. —
Aiden Wilson Tozer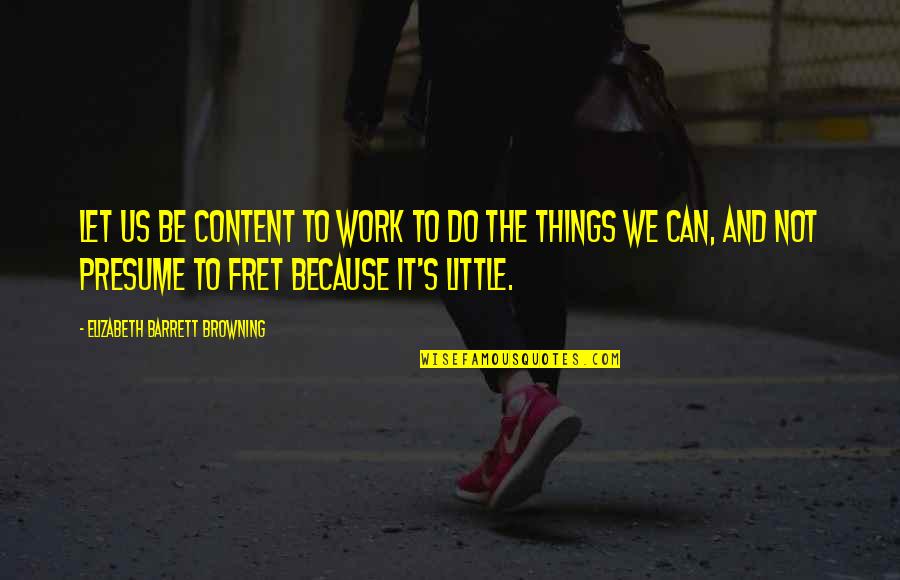 Let us be content to work To do the things we can, and not presume To fret because it's little. —
Elizabeth Barrett Browning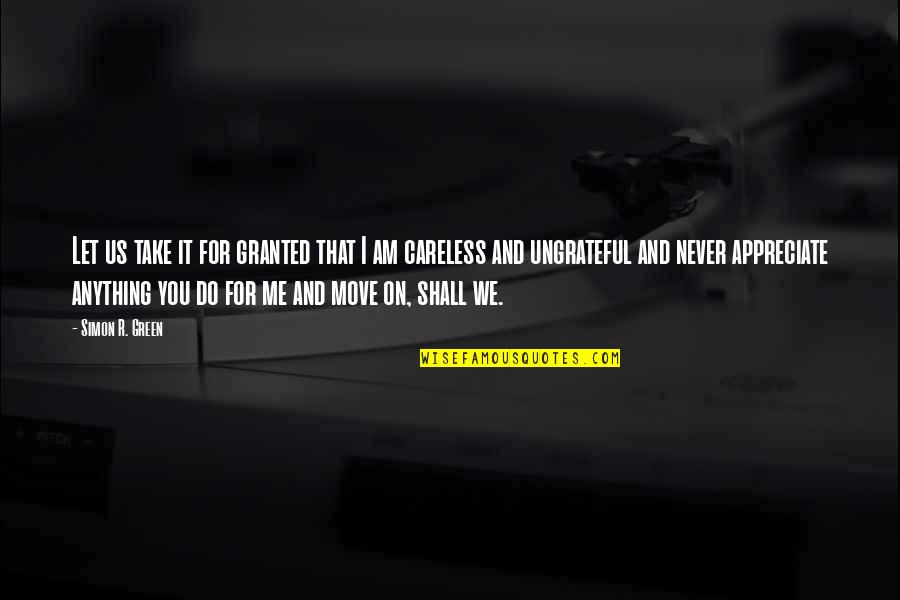 Let us take it for granted that I am careless and ungrateful and never appreciate anything you do for me and move on, shall we. —
Simon R. Green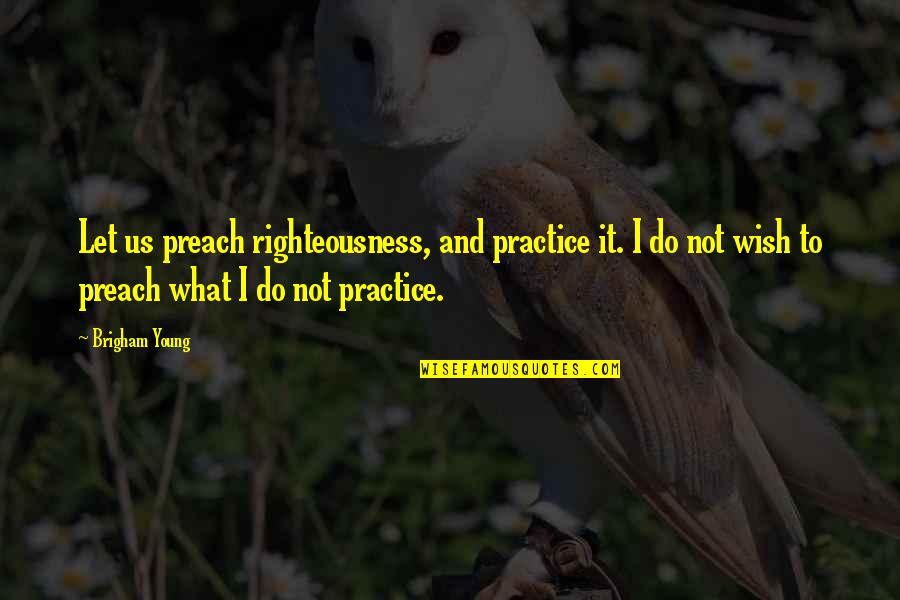 Let us preach righteousness, and practice it. I do not wish to preach what I do not practice. —
Brigham Young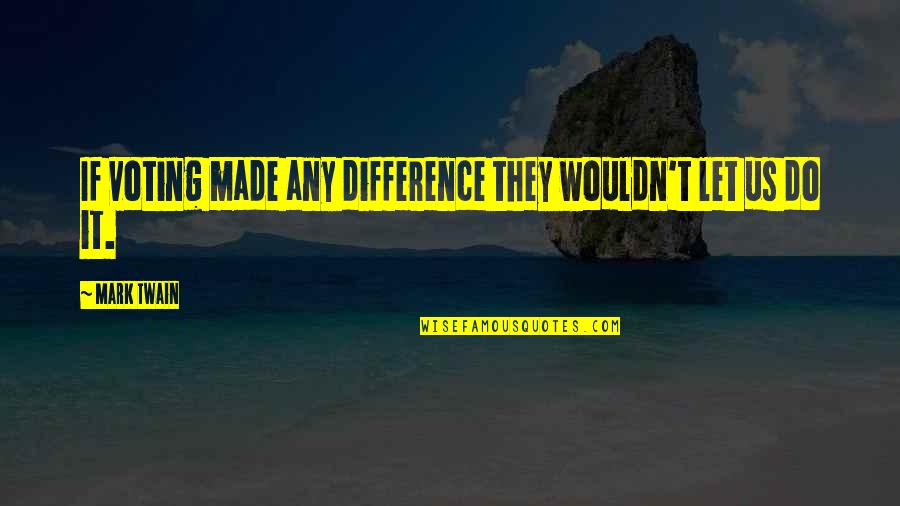 If voting made any difference they wouldn't
let us do it
. —
Mark Twain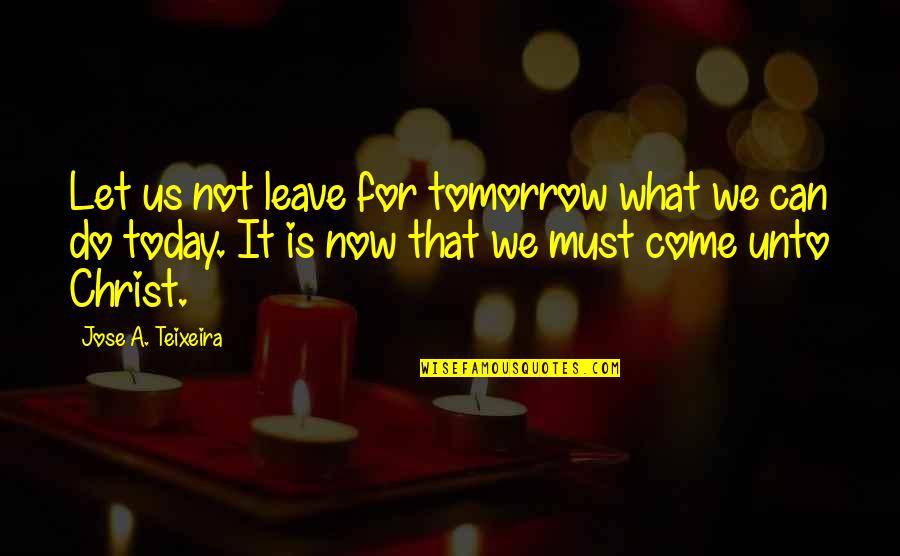 Let us not leave for tomorrow what we can do today. It is now that we must come unto Christ. —
Jose A. Teixeira