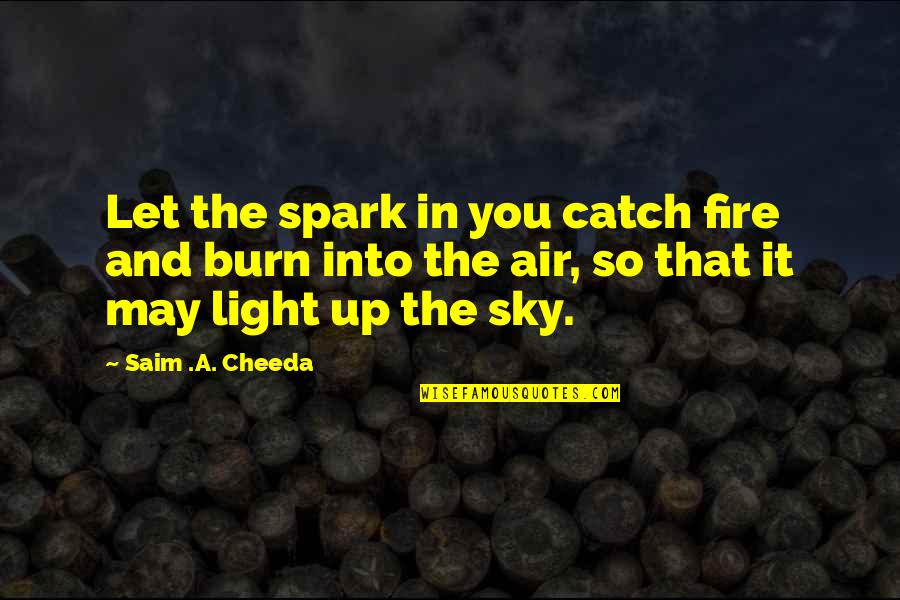 Let the spark in you catch fire and burn into the air, so that it may light up the sky.
—
Saim .A. Cheeda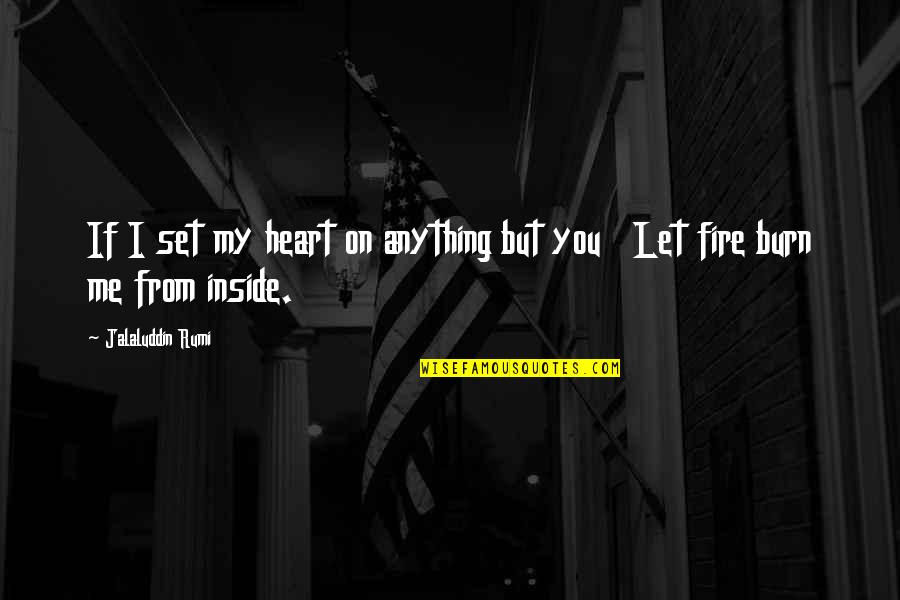 If I set my heart on anything but you Let fire burn me from inside.
—
Jalaluddin Rumi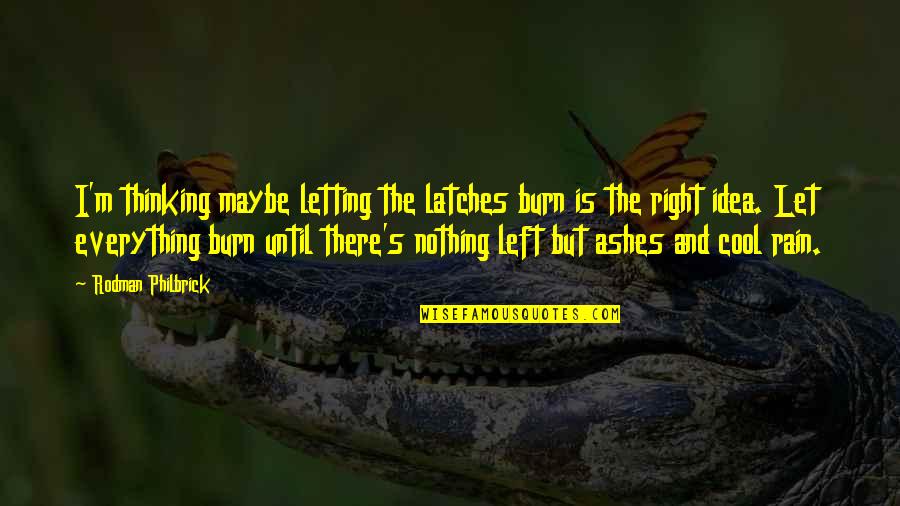 I'm thinking maybe letting the latches burn is the right idea. Let everything burn until there's nothing left but ashes and cool rain.
—
Rodman Philbrick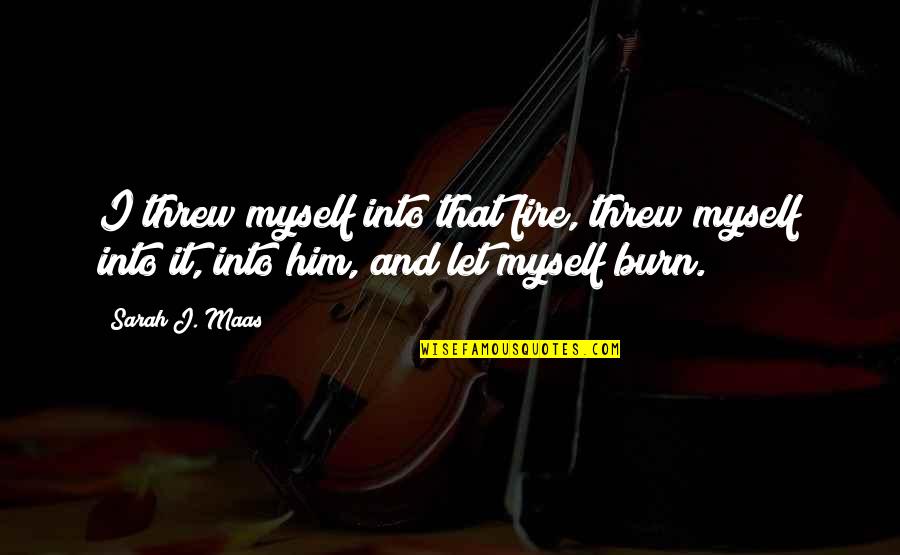 I threw myself into that fire, threw myself into it, into him, and let myself burn. —
Sarah J. Maas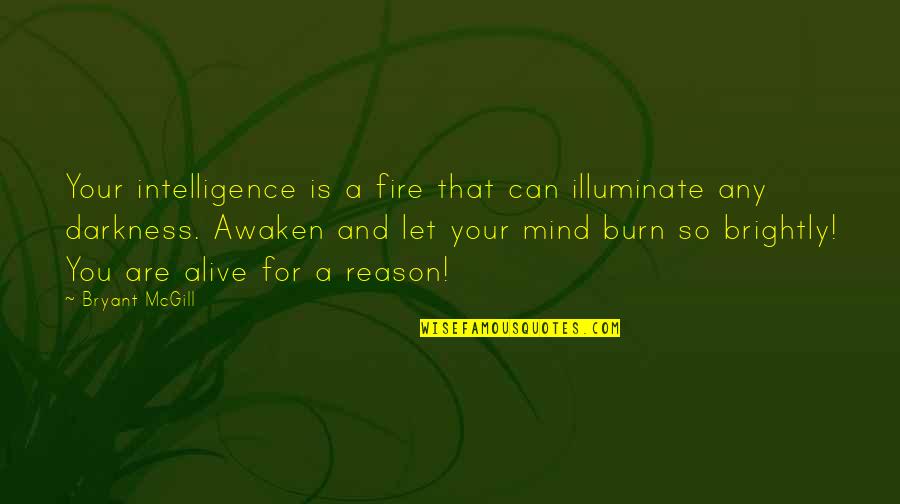 Your intelligence is a fire that can illuminate any darkness. Awaken and let your mind burn so brightly! You are alive for a reason! —
Bryant McGill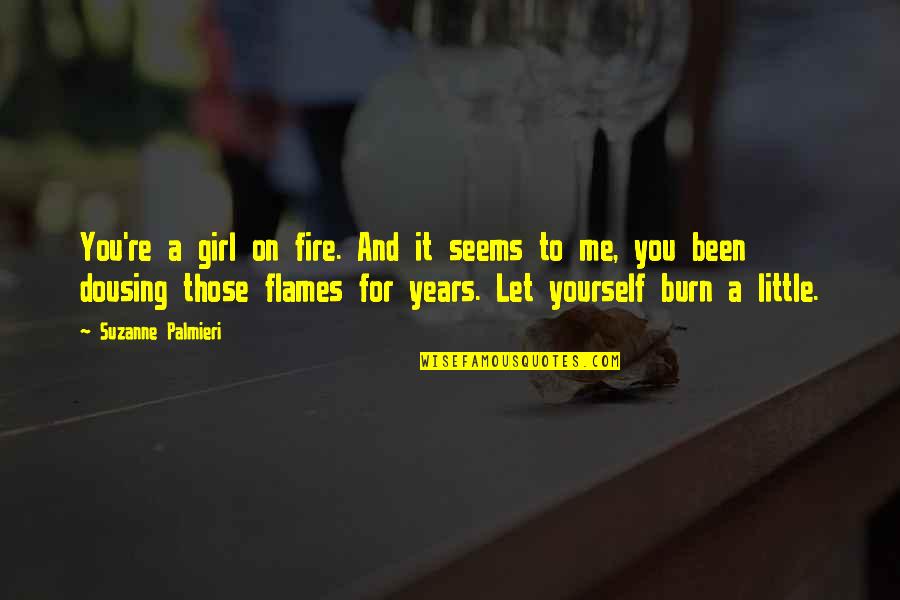 You're a girl on fire. And it seems to me, you been dousing those flames for years. Let yourself burn a little. —
Suzanne Palmieri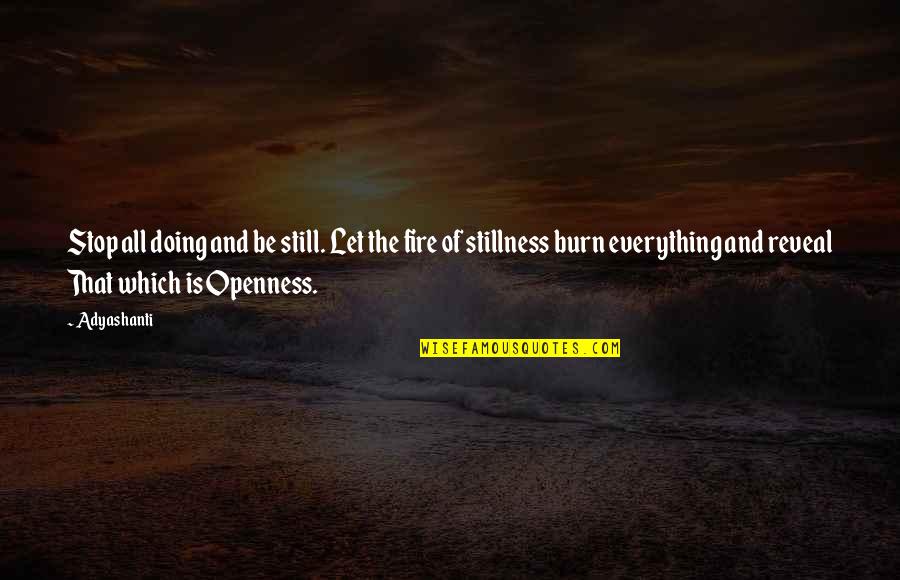 Stop all doing and be still. Let the fire of stillness burn everything and reveal That which is Openness. —
Adyashanti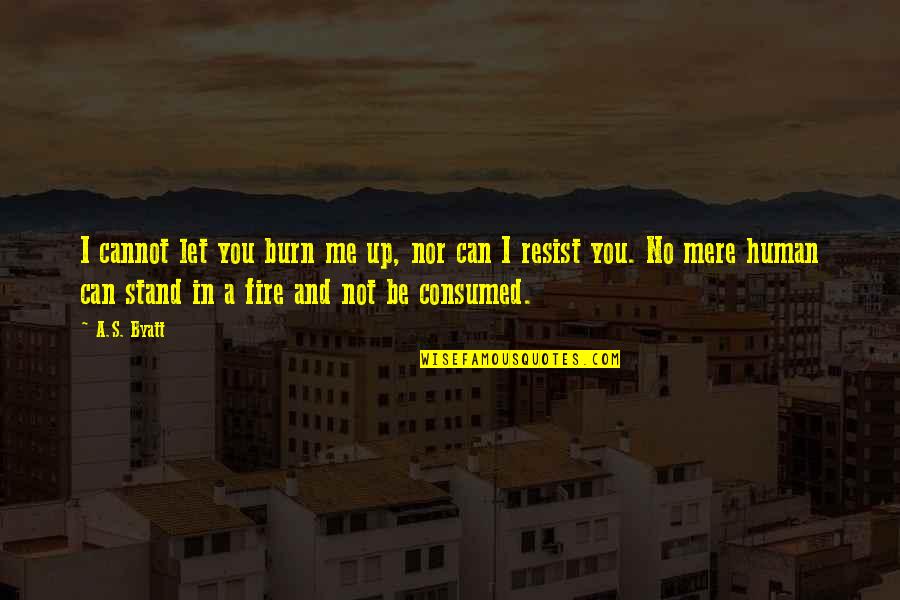 I cannot let you burn me up, nor can I resist you. No mere human can stand in a fire and not be consumed. —
A.S. Byatt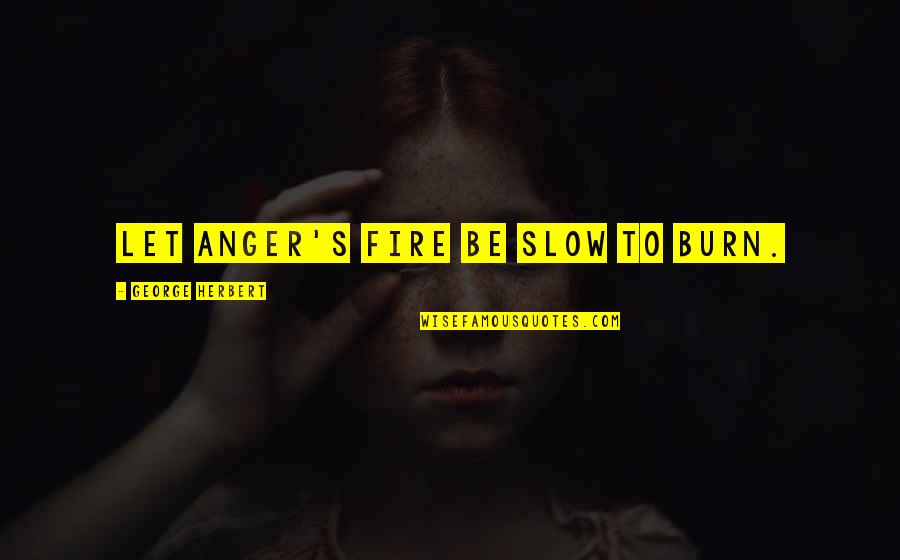 Let anger's fire be slow to burn. —
George Herbert