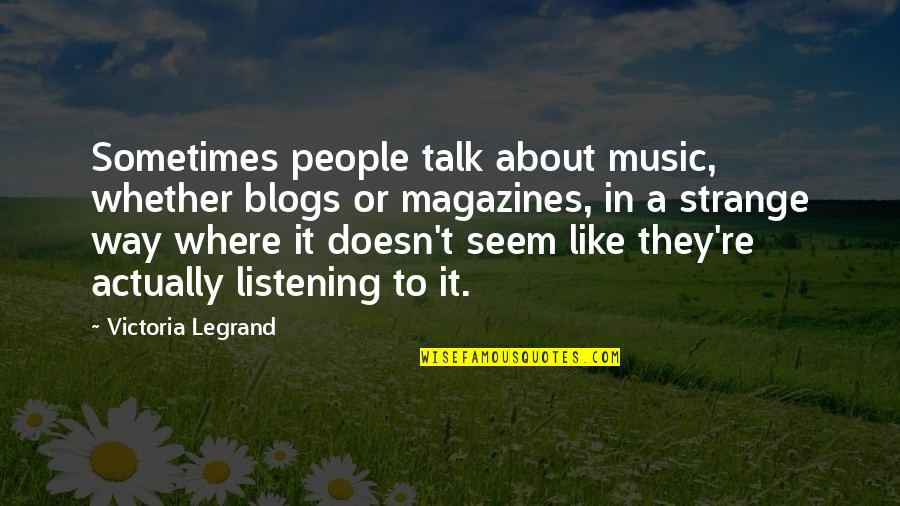 Sometimes people talk about music, whether blogs or magazines, in a strange way where it doesn't seem like they're actually listening to it.
—
Victoria Legrand
There's something to be said for being classically trained on piano, but not having your whole makeup be tied to one instrument.
—
Victoria Legrand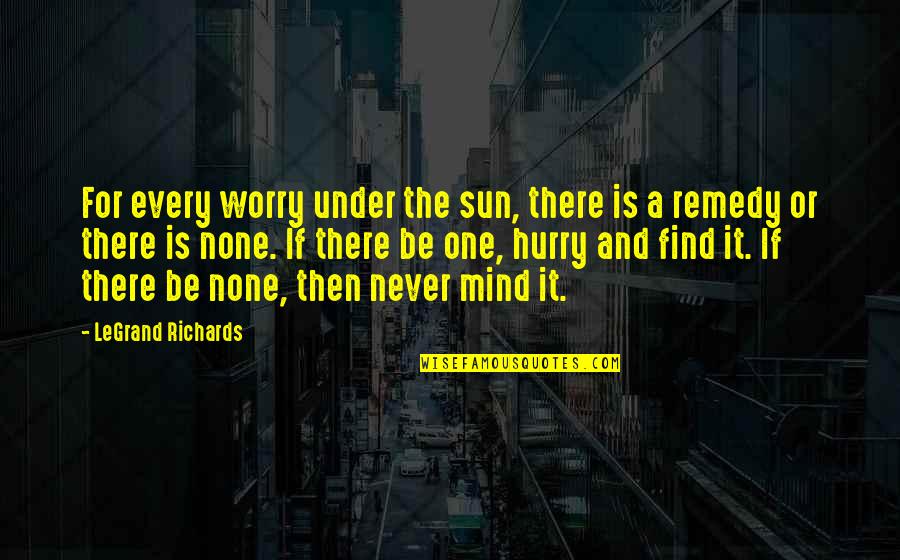 For every worry under the sun, there is a remedy or there is none. If there be one, hurry and find it. If there be none, then never mind it.
—
LeGrand Richards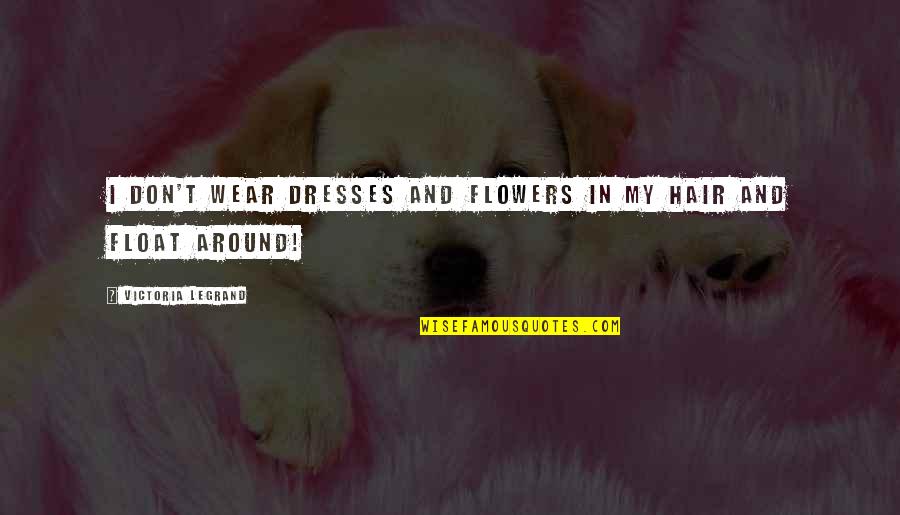 I don't wear dresses and flowers in my hair and float around!
—
Victoria Legrand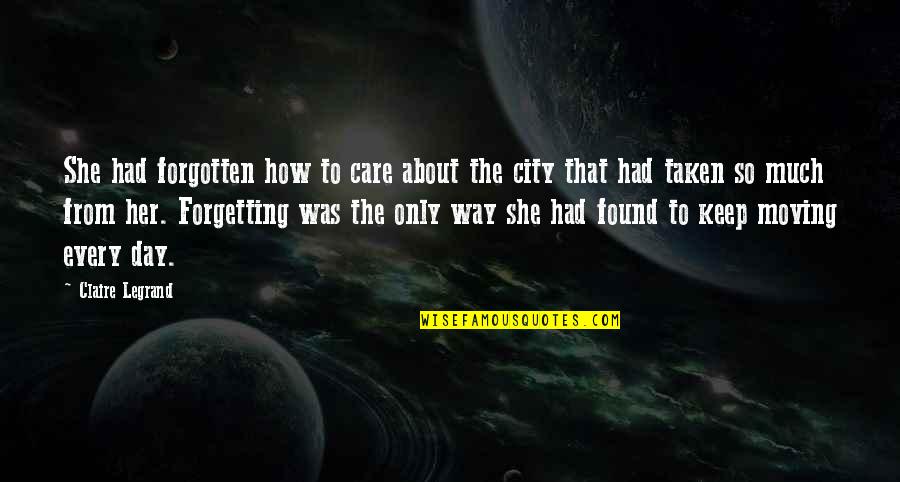 She had forgotten how to care about the city that had taken so much from her. Forgetting was the only way she had found to keep moving every day.
—
Claire Legrand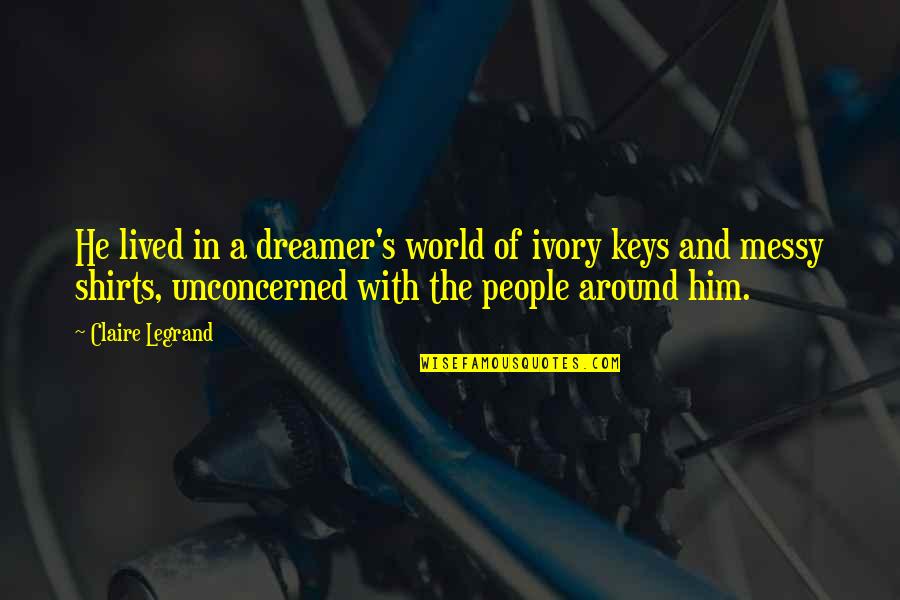 He lived in a dreamer's world of ivory keys and messy shirts, unconcerned with the people around him.
—
Claire Legrand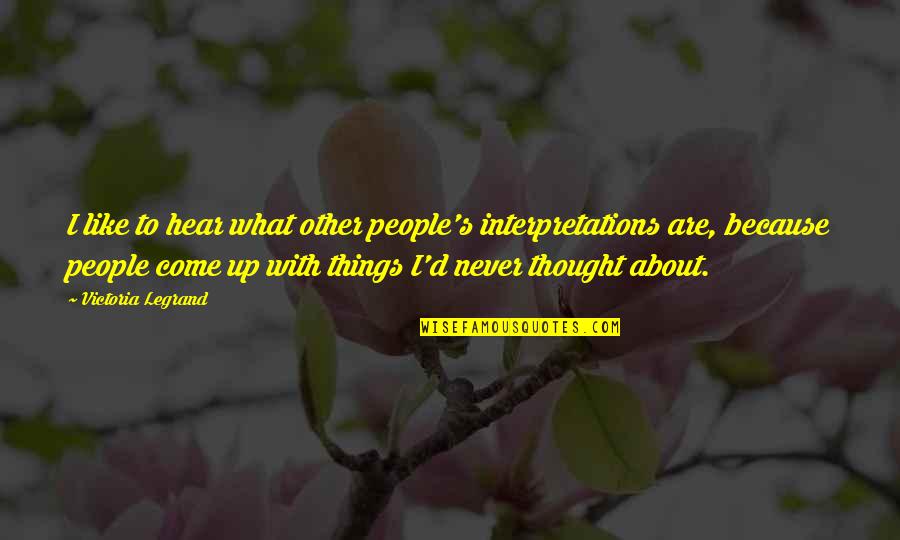 I like to hear what other people's interpretations are, because people come up with things I'd never thought about.
—
Victoria Legrand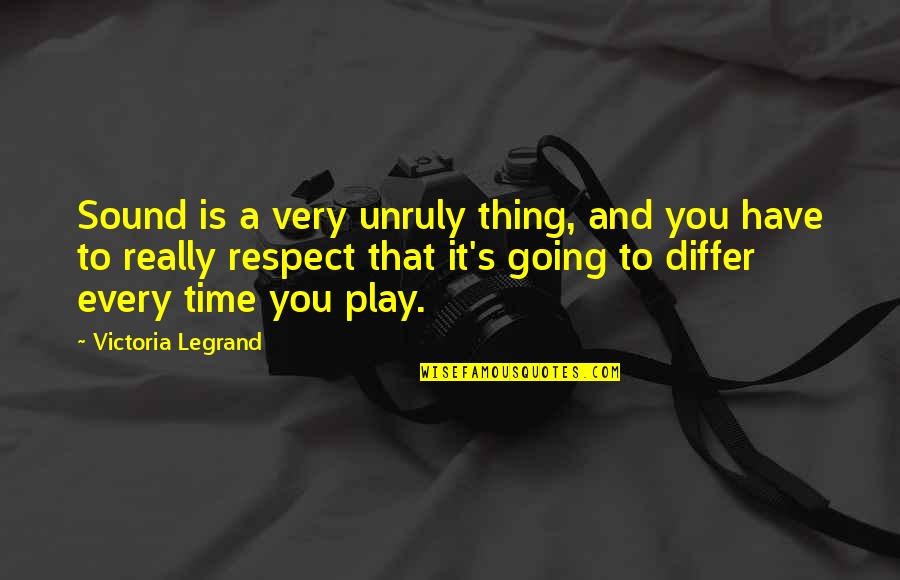 Sound is a very unruly thing, and you have to really respect that it's going to differ every time you play.
—
Victoria Legrand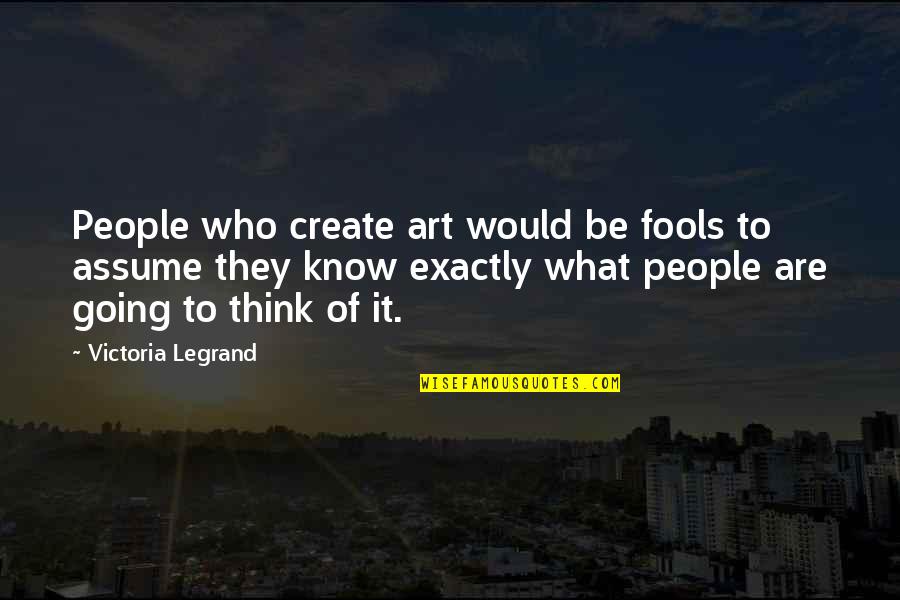 People who create art would be fools to assume they know exactly what people are going to think of it.
—
Victoria Legrand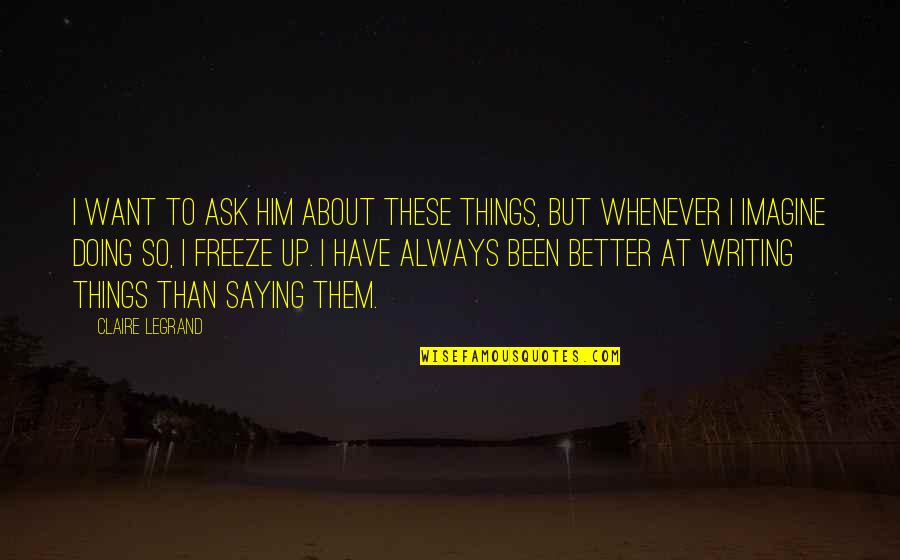 I want to ask him about these things, but whenever I imagine doing so, I freeze up. I have always been better at writing things than saying them.
—
Claire Legrand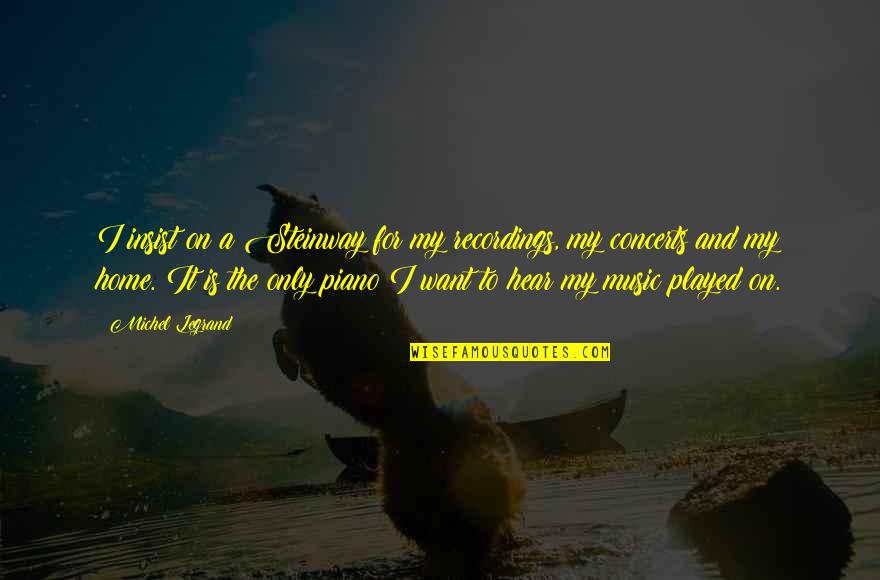 I insist on a Steinway for my recordings, my concerts and my home. It is the only piano I want to hear my music played on.
—
Michel Legrand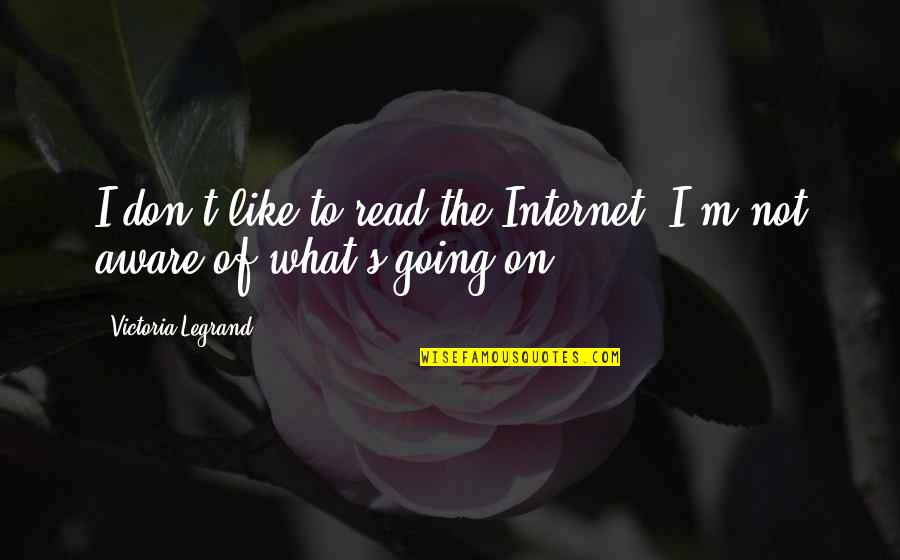 I don't like to read the Internet; I'm not aware of what's going on.
—
Victoria Legrand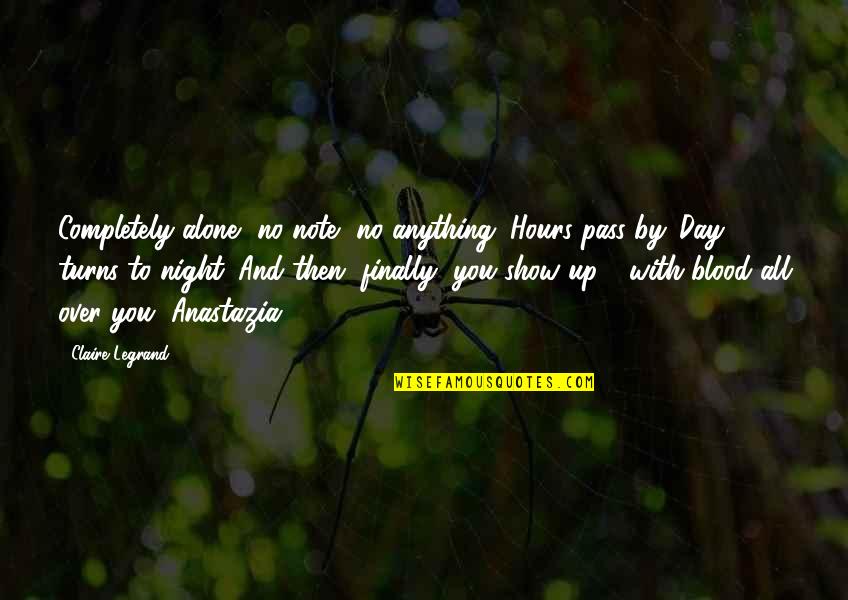 Completely alone, no note, no anything. Hours pass by. Day turns to night. And then, finally, you show up - with blood all over you?"Anastazia
—
Claire Legrand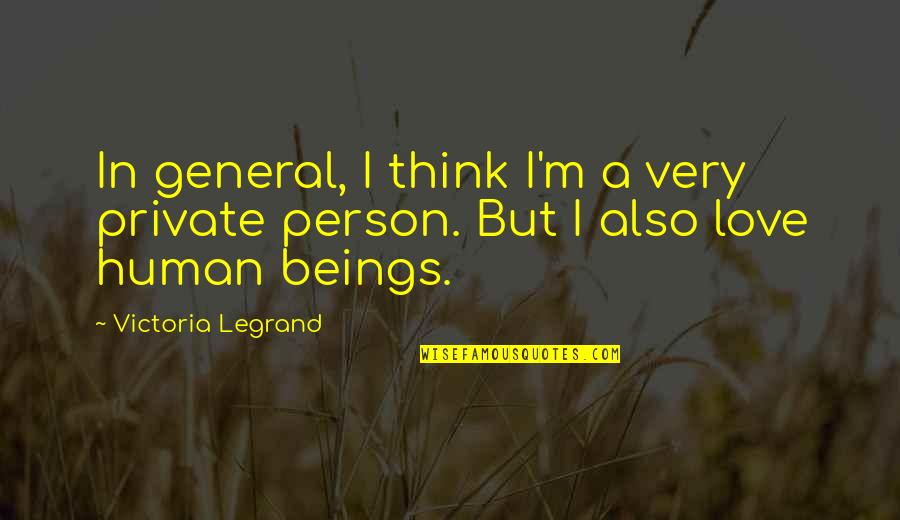 In general, I think I'm a very private person. But I also love human beings. —
Victoria Legrand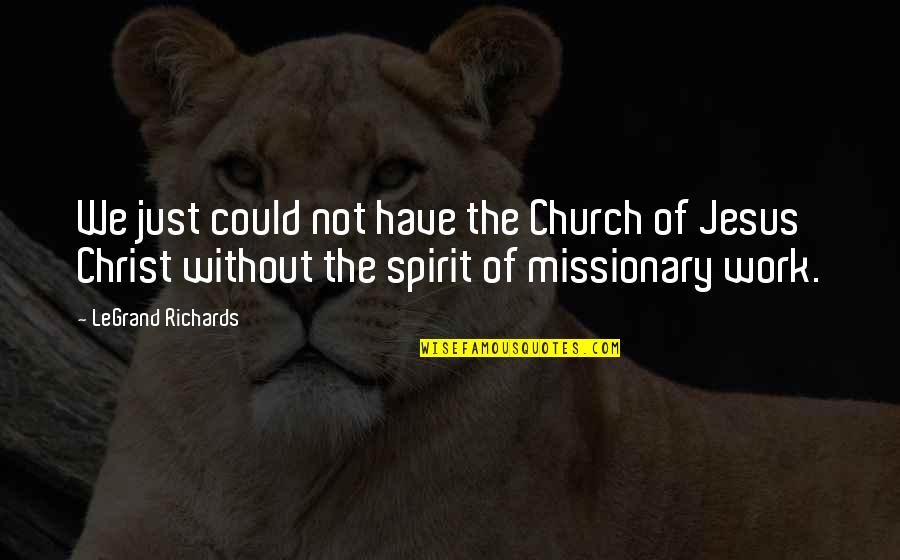 We just could not have the Church of Jesus Christ without the spirit of missionary work. —
LeGrand Richards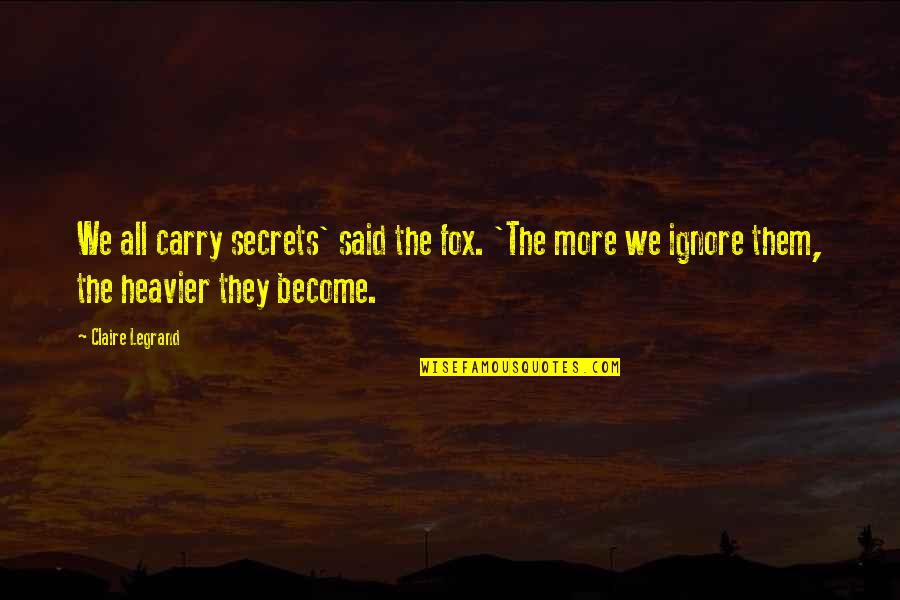 We all carry secrets' said the fox. 'The more we ignore them, the heavier they become. —
Claire Legrand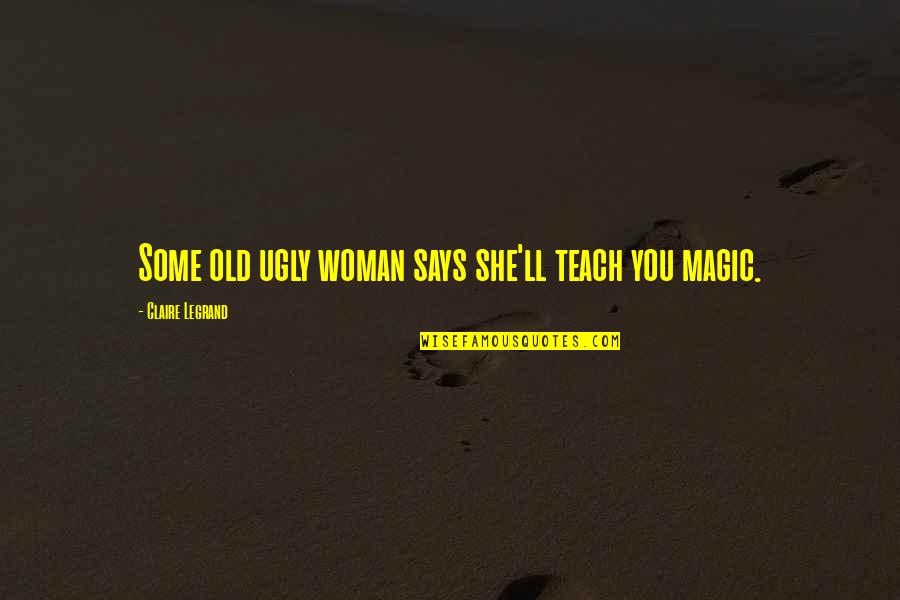 Some old ugly woman says she'll teach you magic. —
Claire Legrand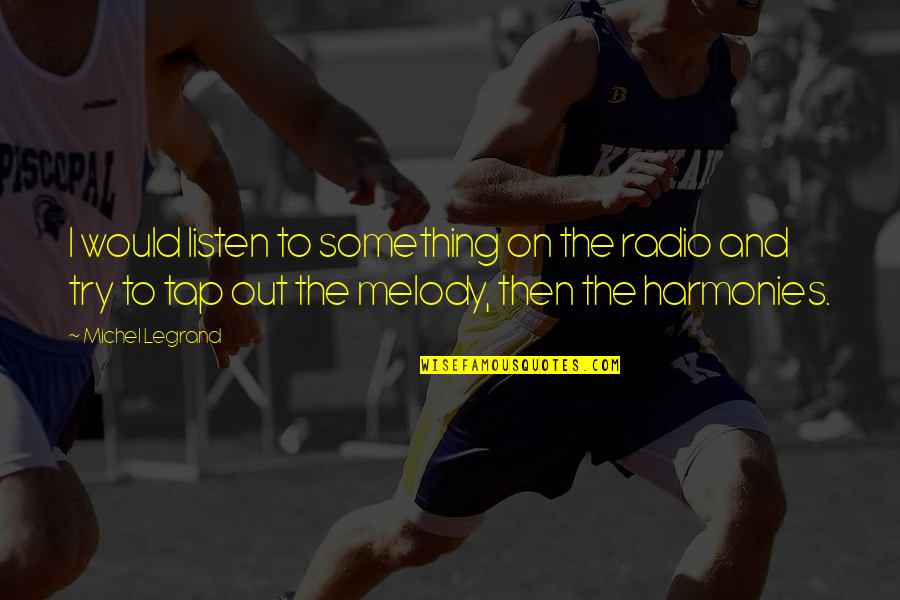 I would listen to something on the radio and try to tap out the melody, then the harmonies. —
Michel Legrand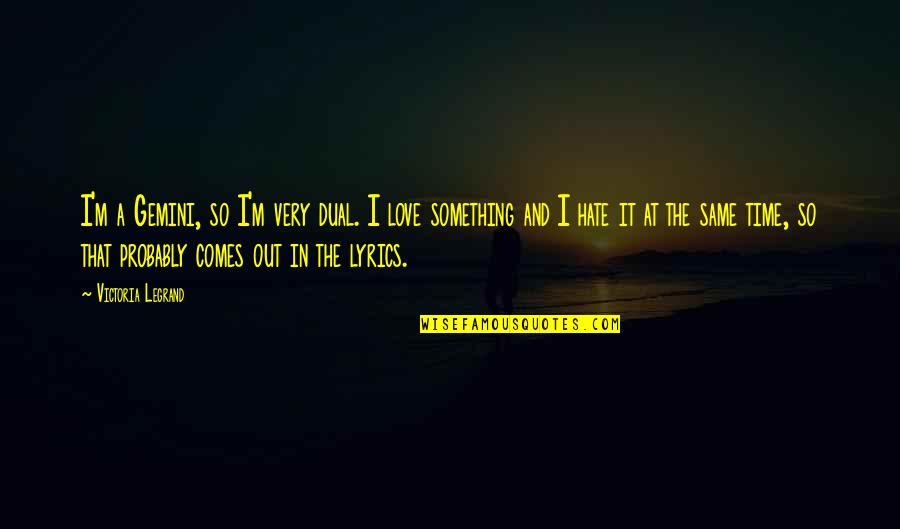 I'm a Gemini, so I'm very dual. I love something and I hate it at the same time, so that probably comes out in the lyrics. —
Victoria Legrand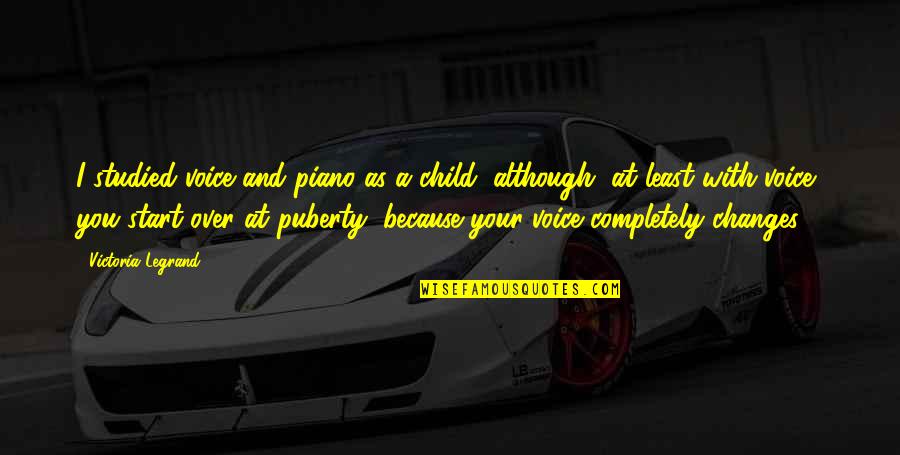 I studied voice and piano as a child, although, at least with voice, you start over at puberty, because your voice completely changes. —
Victoria Legrand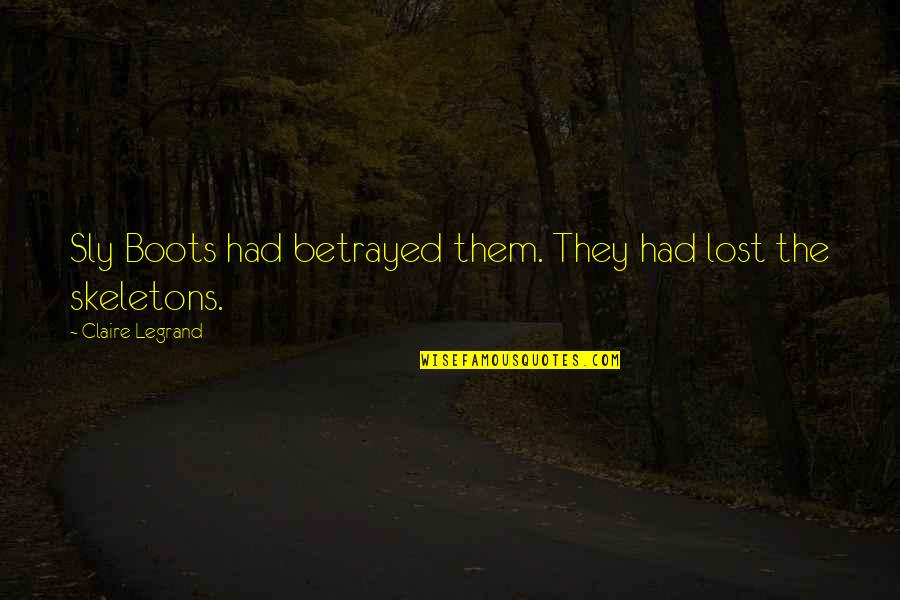 Sly Boots had betrayed them. They had lost the skeletons. —
Claire Legrand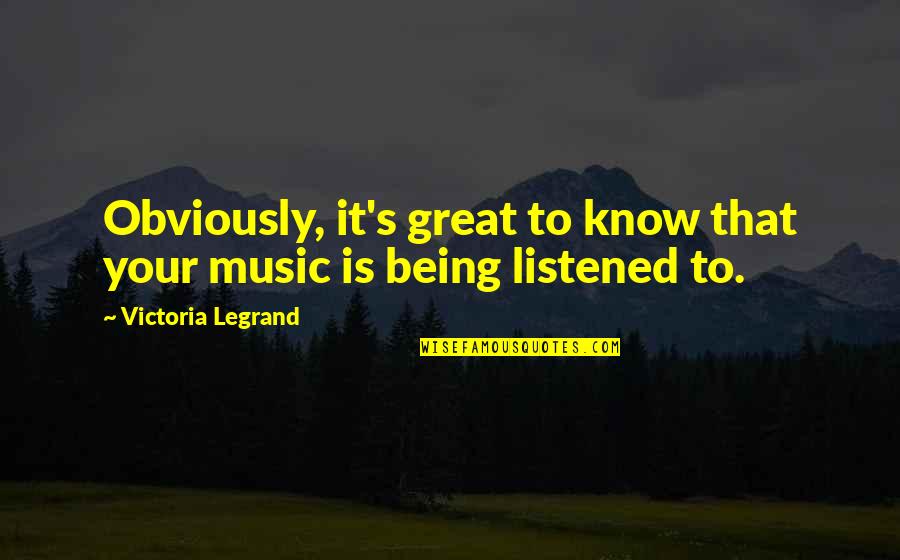 Obviously, it's great to know that your music is being listened to. —
Victoria Legrand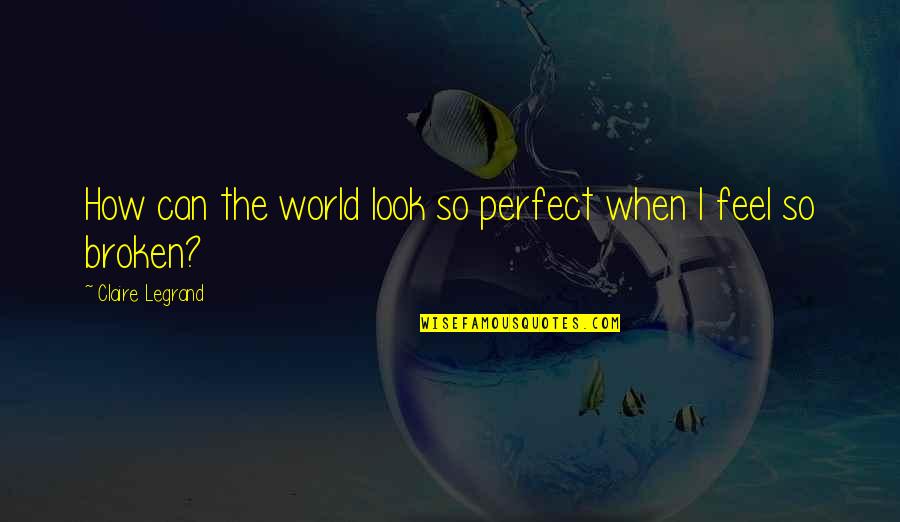 How can the world look so perfect when I feel so broken? —
Claire Legrand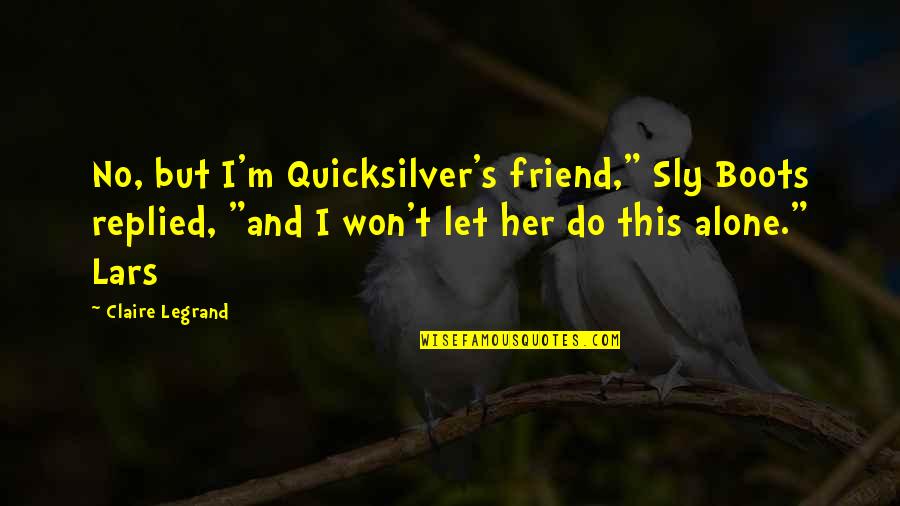 No, but I'm Quicksilver's friend," Sly Boots replied, "and I won't let her do this alone." Lars —
Claire Legrand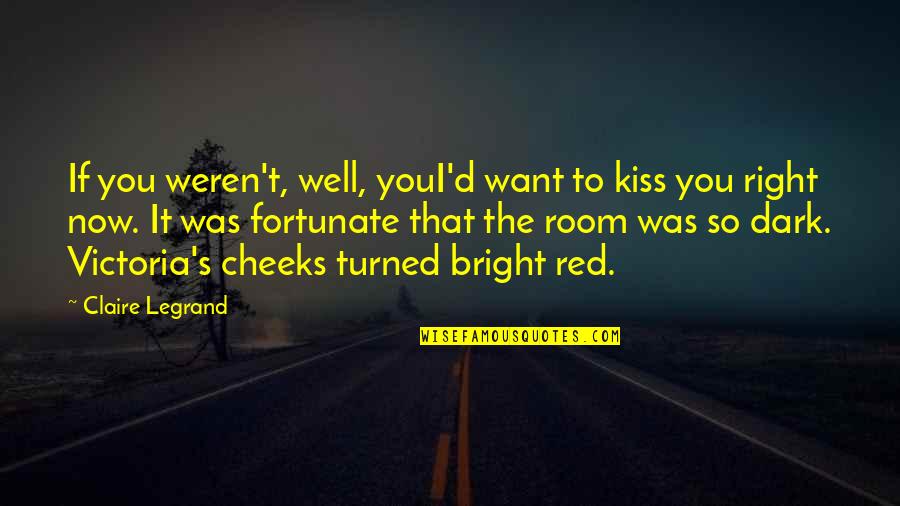 If you weren't, well, you
I'd want to kiss you right now. It was fortunate that the room was so dark. Victoria's cheeks turned bright red. —
Claire Legrand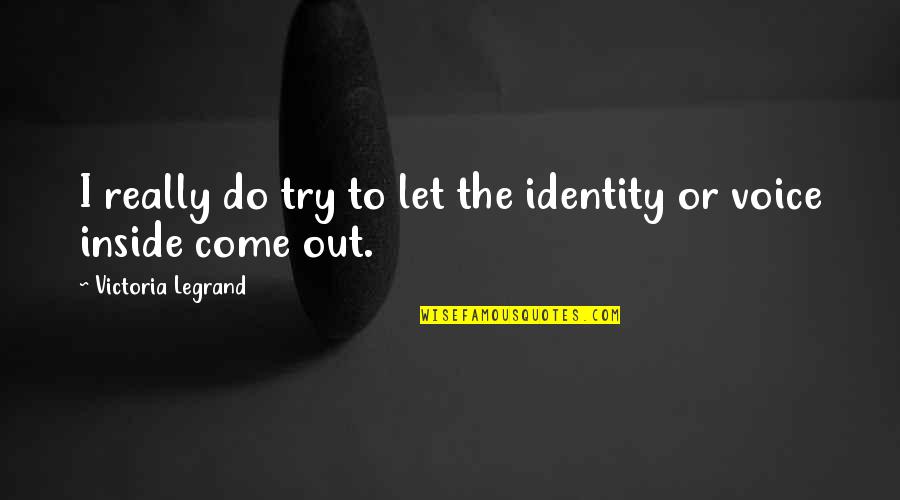 I really do try to let the identity or voice inside come out. —
Victoria Legrand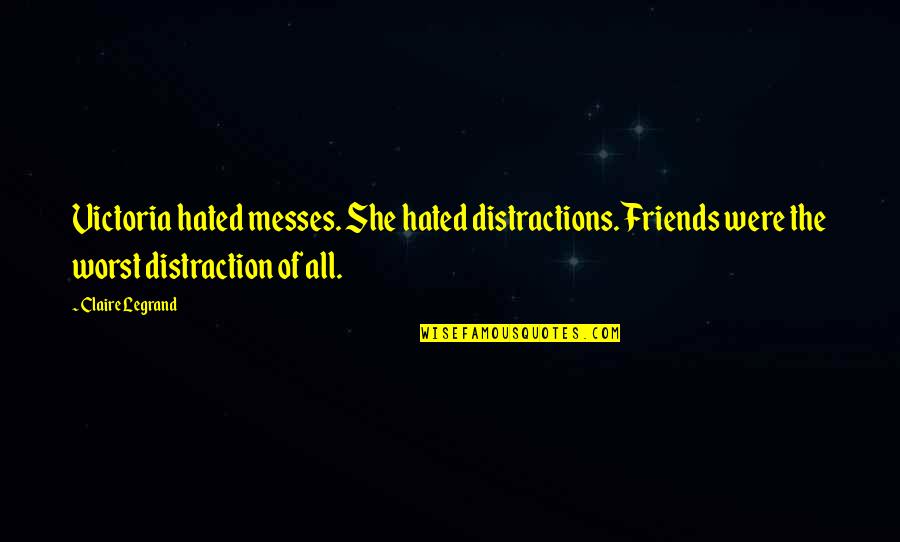 Victoria hated messes. She hated distractions. Friends were the worst distraction of all. —
Claire Legrand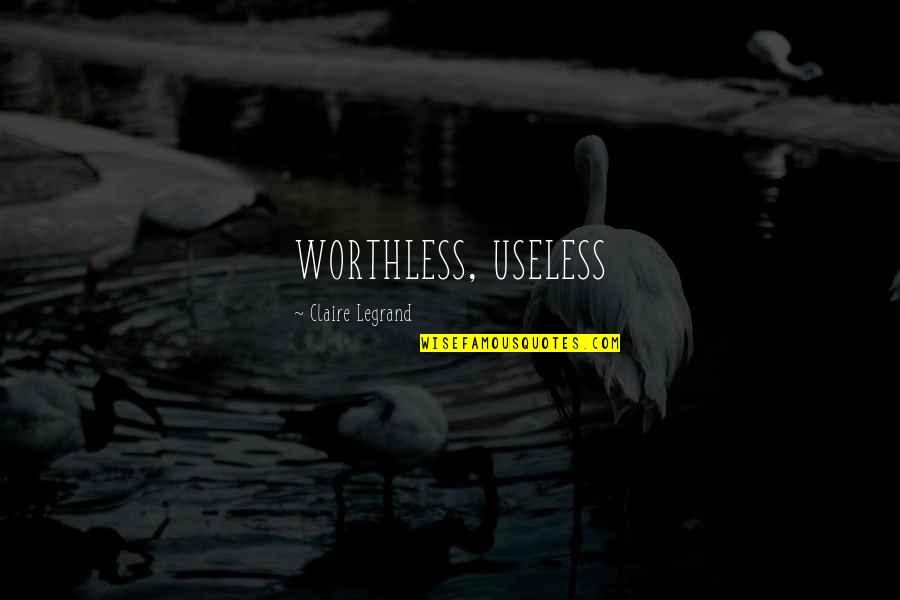 WORTHLESS, USELESS —
Claire Legrand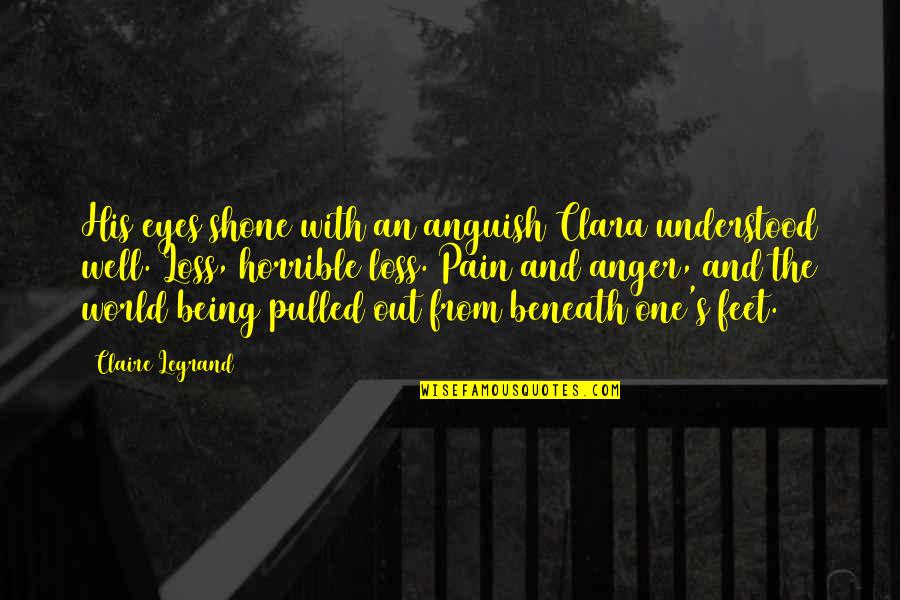 His eyes shone with an anguish Clara understood well. Loss, horrible loss. Pain and anger, and the world being pulled out from beneath one's feet. —
Claire Legrand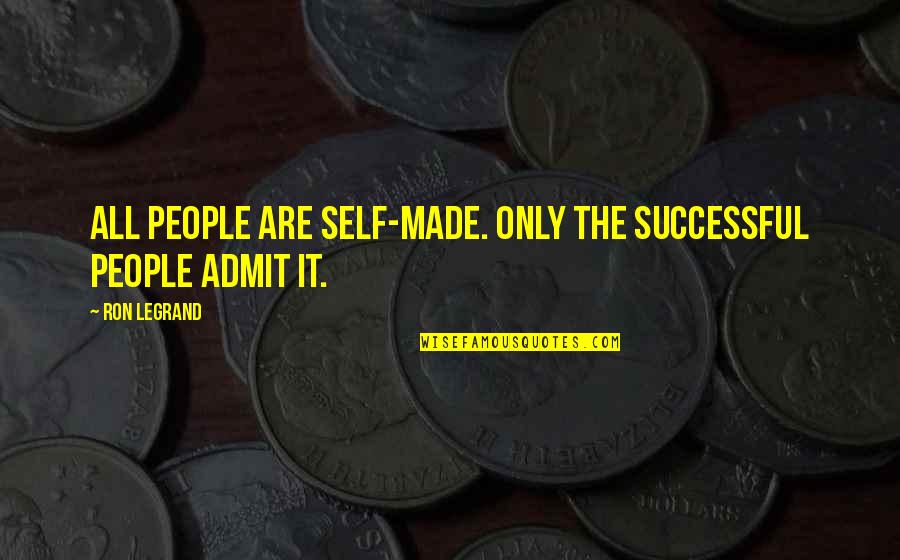 All people are self-made. Only the successful people admit it. —
Ron LeGrand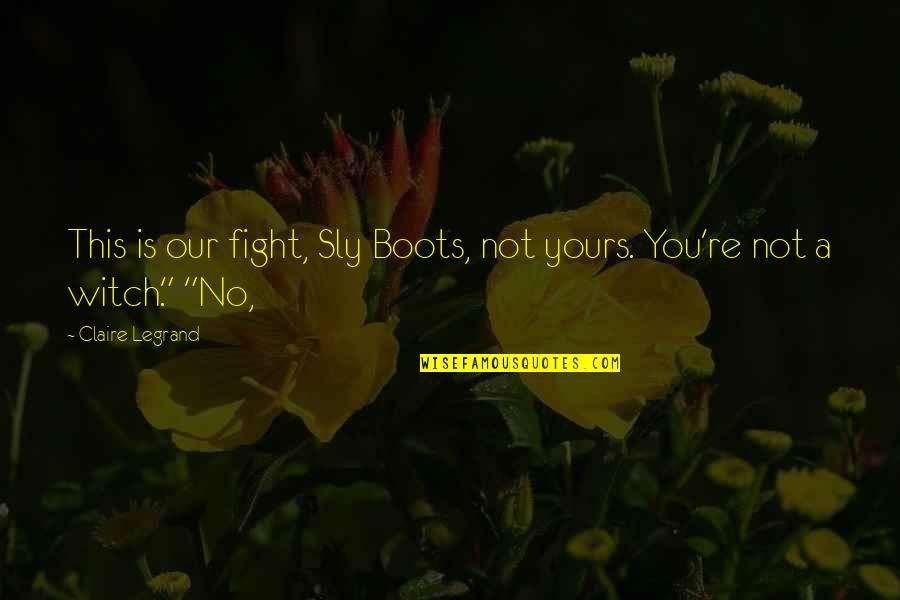 This is our fight, Sly Boots, not yours. You're not a witch." "No, —
Claire Legrand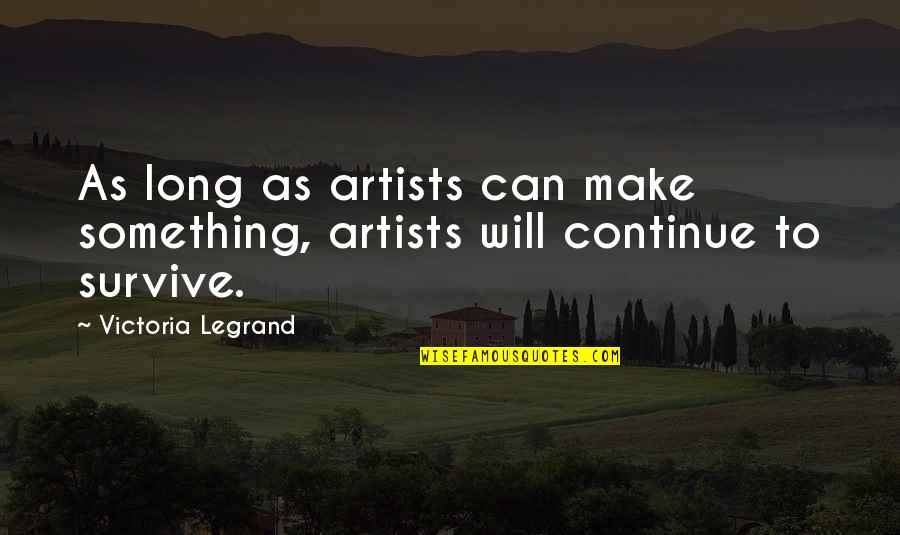 As long as artists can make something, artists will continue to survive. —
Victoria Legrand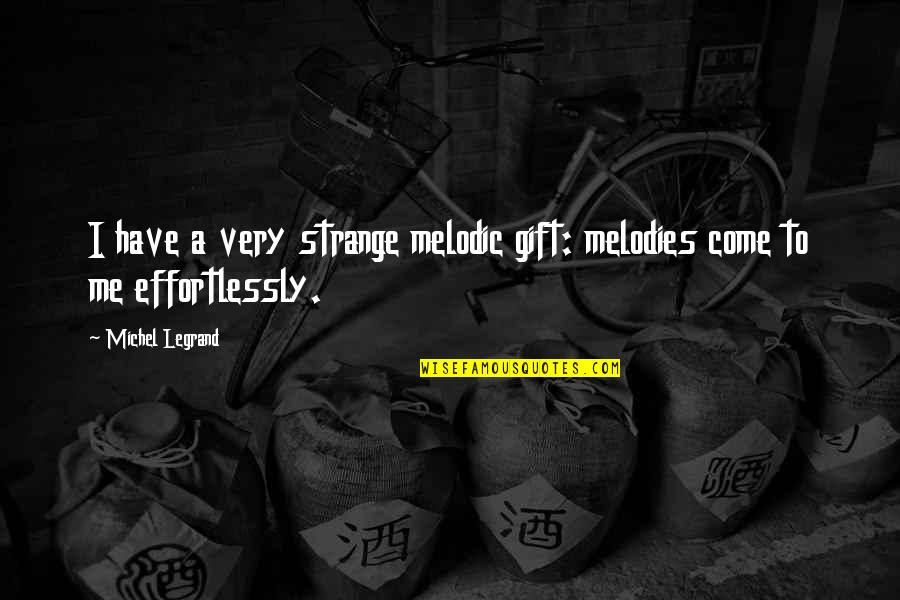 I have a very strange melodic gift: melodies come to me effortlessly. —
Michel Legrand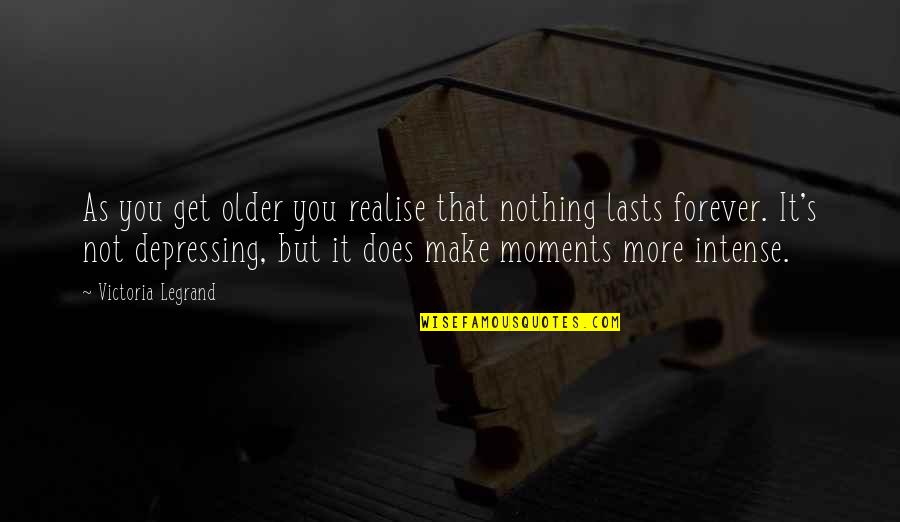 As you get older you realise that nothing lasts forever. It's not depressing, but it does make moments more intense. —
Victoria Legrand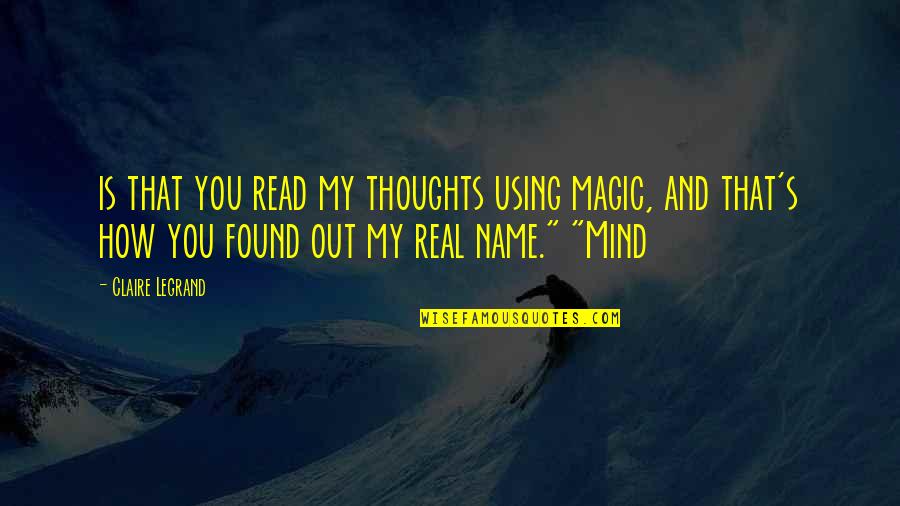 is that you read my thoughts using magic, and that's how you found out my real name." "Mind —
Claire Legrand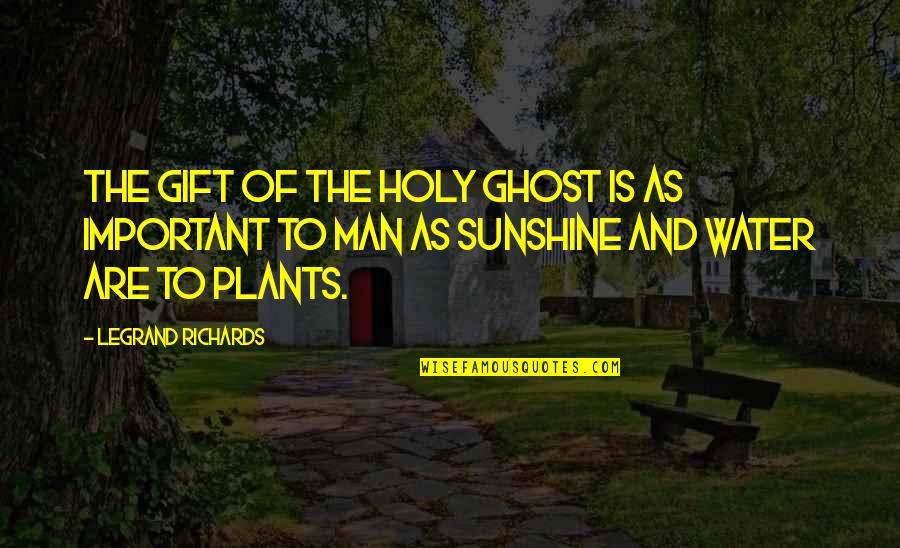 The gift of the Holy Ghost is as important to man as sunshine and water are to plants. —
LeGrand Richards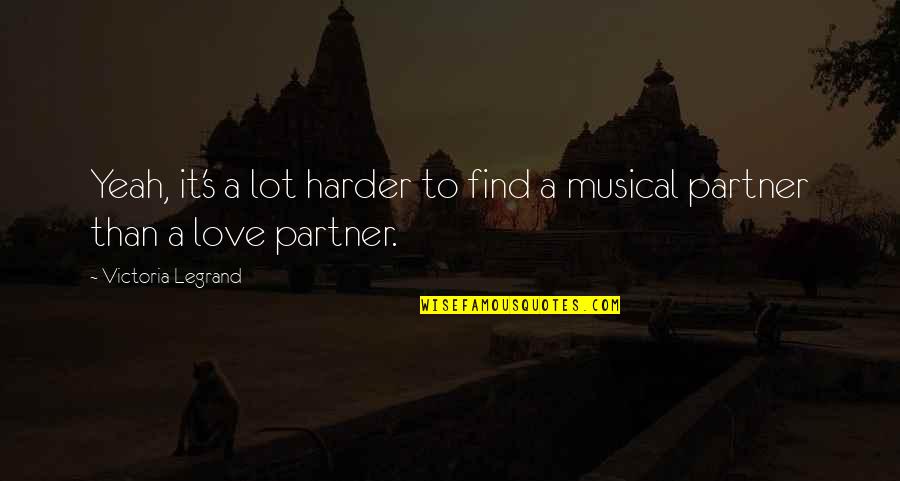 Yeah, it's a lot harder to find a musical partner than a love partner. —
Victoria Legrand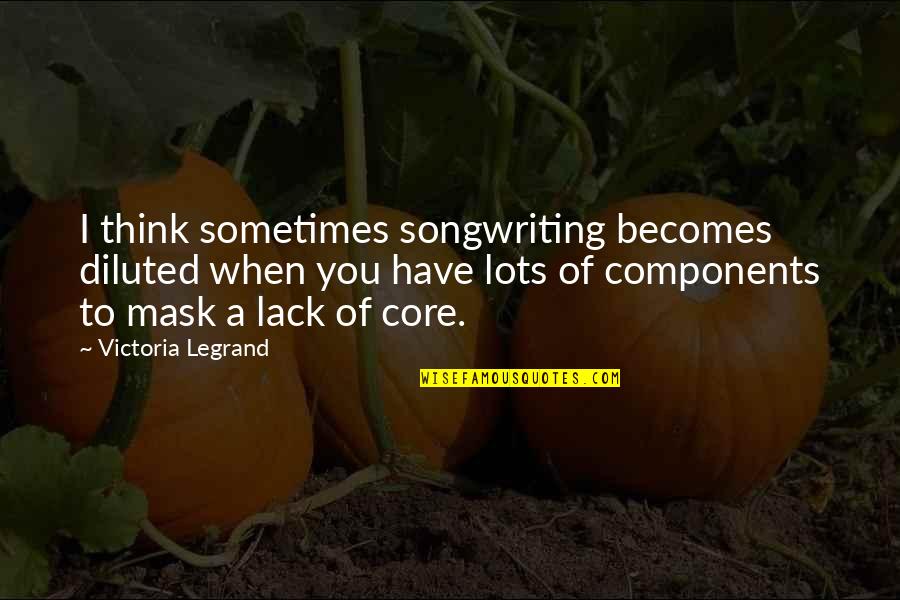 I think sometimes songwriting becomes diluted when you have lots of components to mask a lack of core. —
Victoria Legrand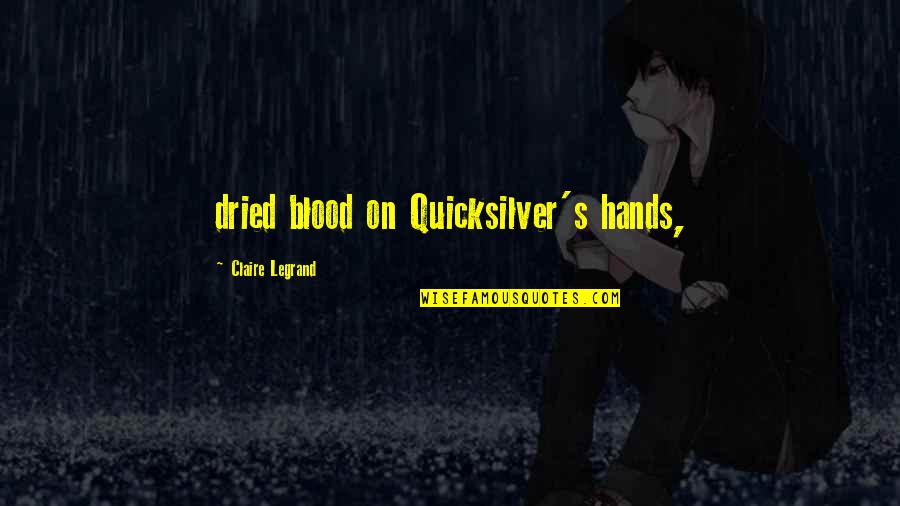 dried blood on Quicksilver's hands, —
Claire Legrand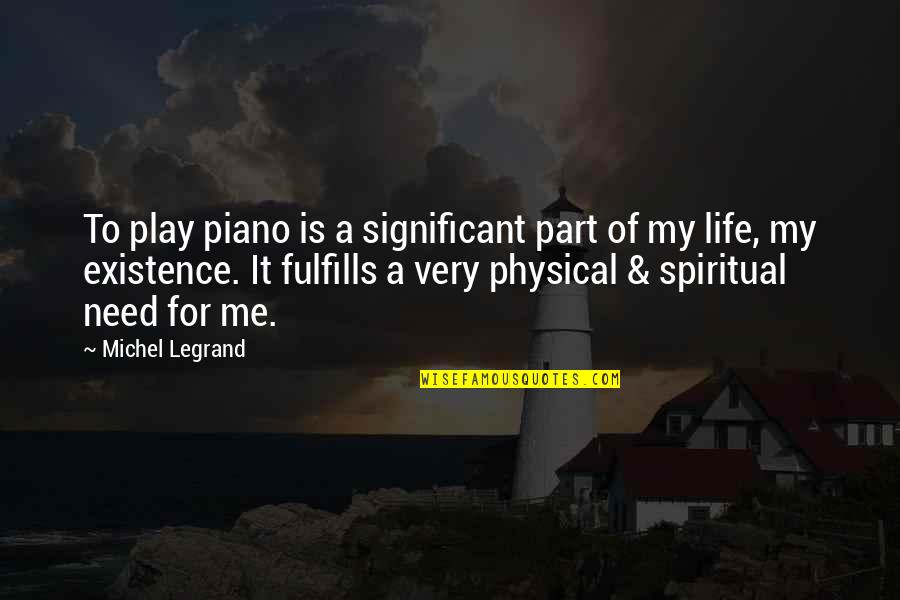 To play piano is a significant part of my life, my existence. It fulfills a very physical & spiritual need for me. —
Michel Legrand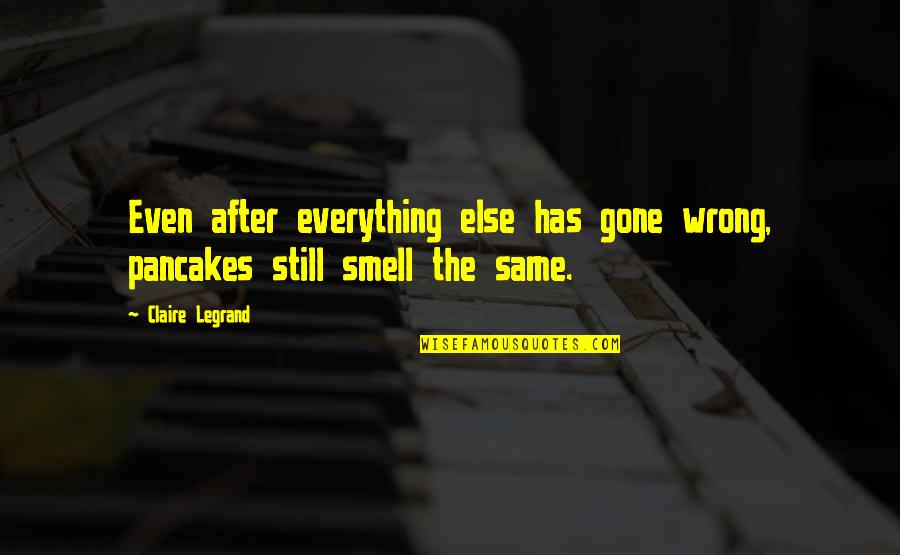 Even after everything else has gone wrong, pancakes still smell the same. —
Claire Legrand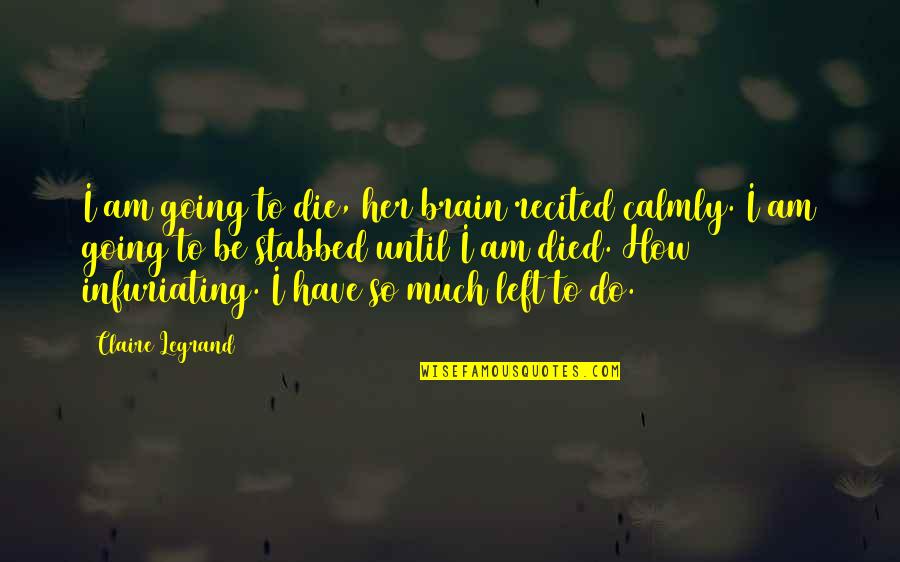 I am going to die, her brain recited calmly. I am going to be stabbed until I am died. How infuriating. I have so much left to do. —
Claire Legrand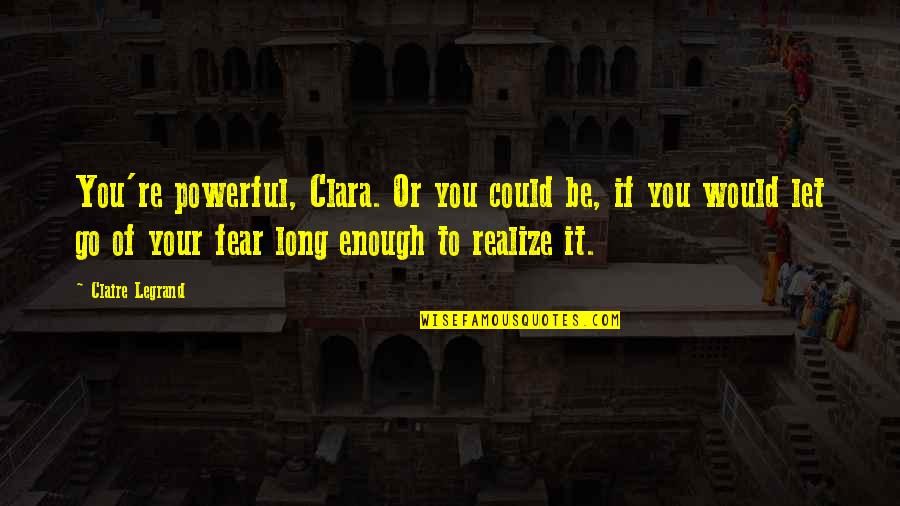 You're powerful, Clara. Or you could be, if you would let go of your fear long enough to realize it. —
Claire Legrand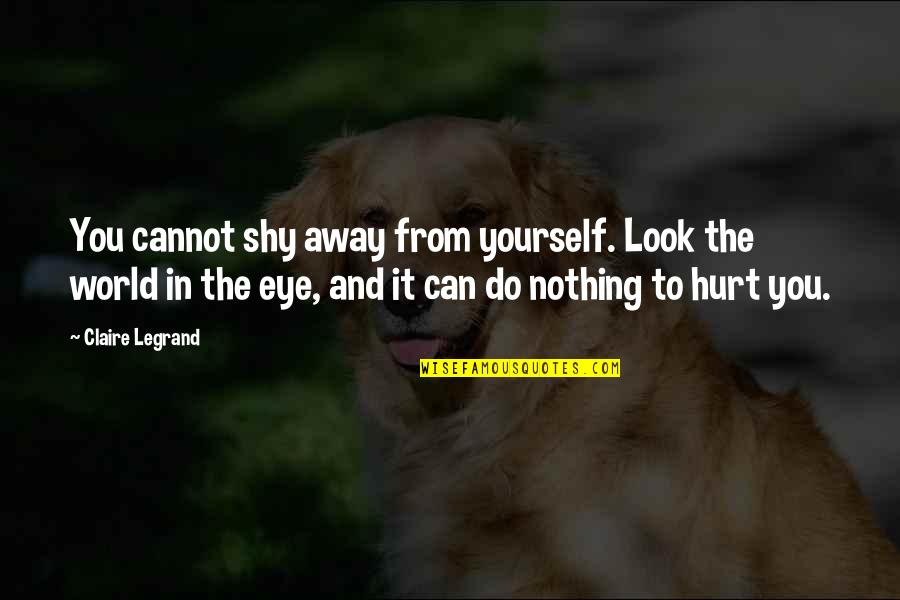 You cannot shy away from yourself. Look the world in the eye, and it can do nothing to hurt you. —
Claire Legrand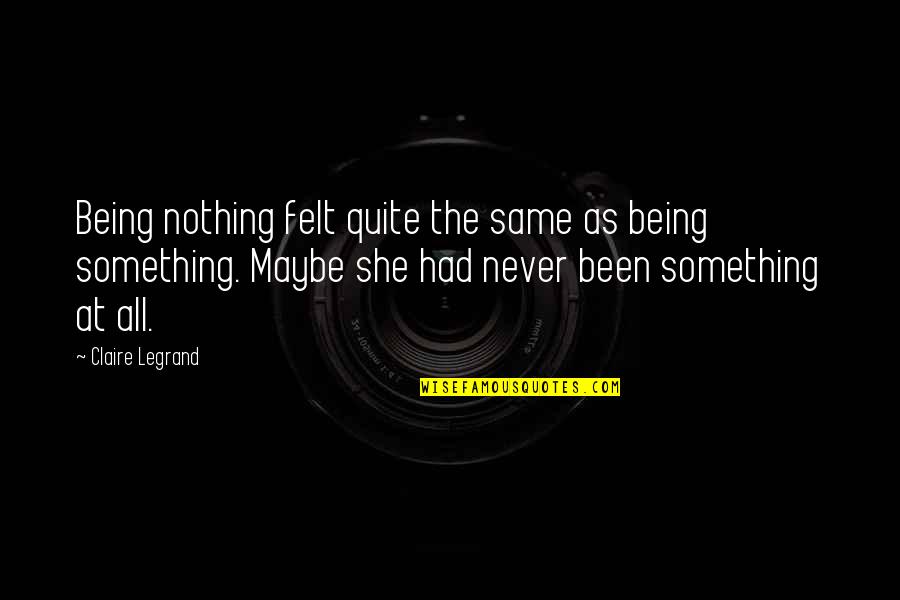 Being nothing felt quite the same as being something. Maybe she had never been something at all. —
Claire Legrand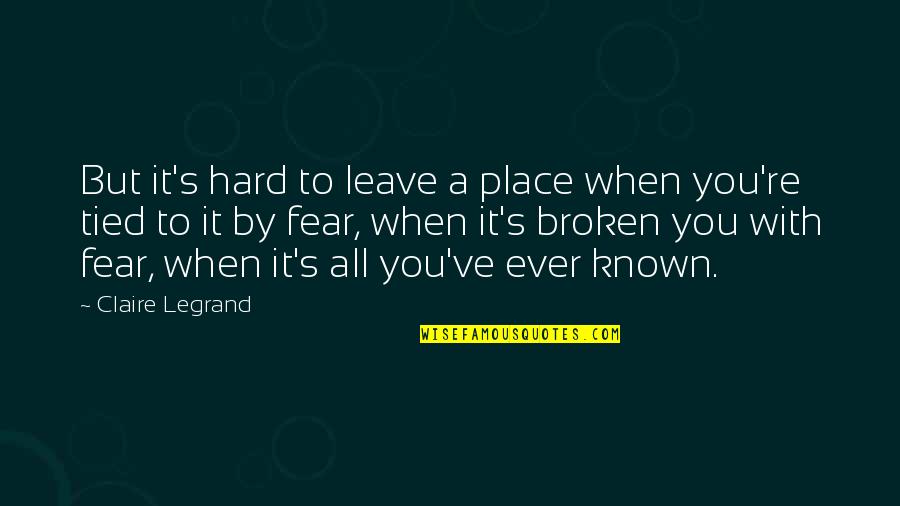 But it's hard to leave a place when you're tied to it by fear, when it's broken you with fear, when it's all you've ever known. —
Claire Legrand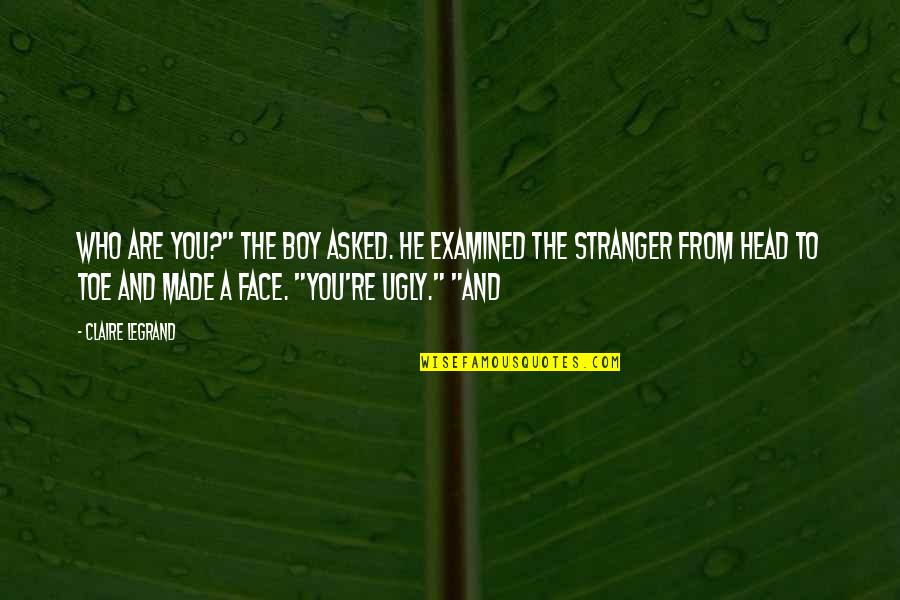 Who are you?" the boy asked. He examined the stranger from head to toe and made a face. "You're ugly." "And —
Claire Legrand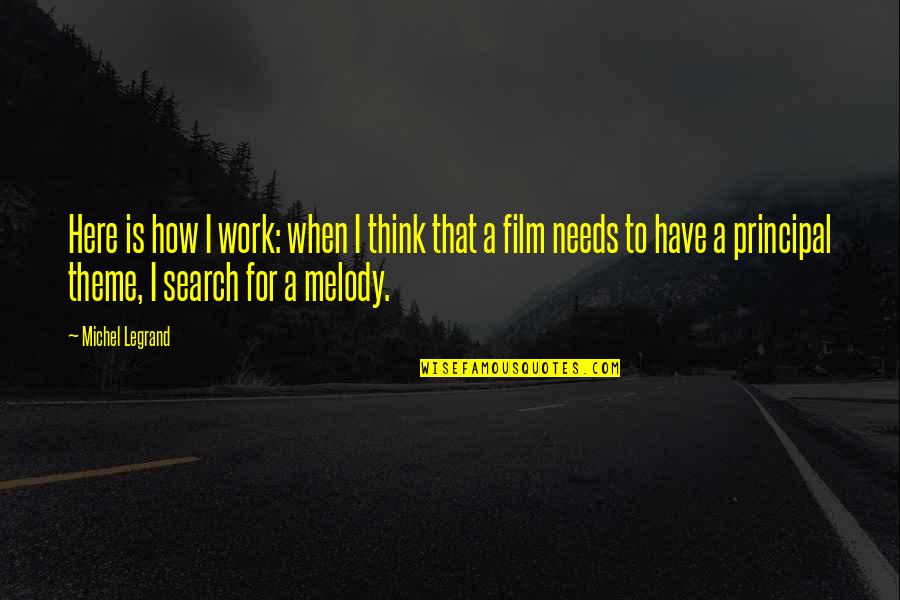 Here is how I work: when I think that a film needs to have a principal theme, I search for a melody. —
Michel Legrand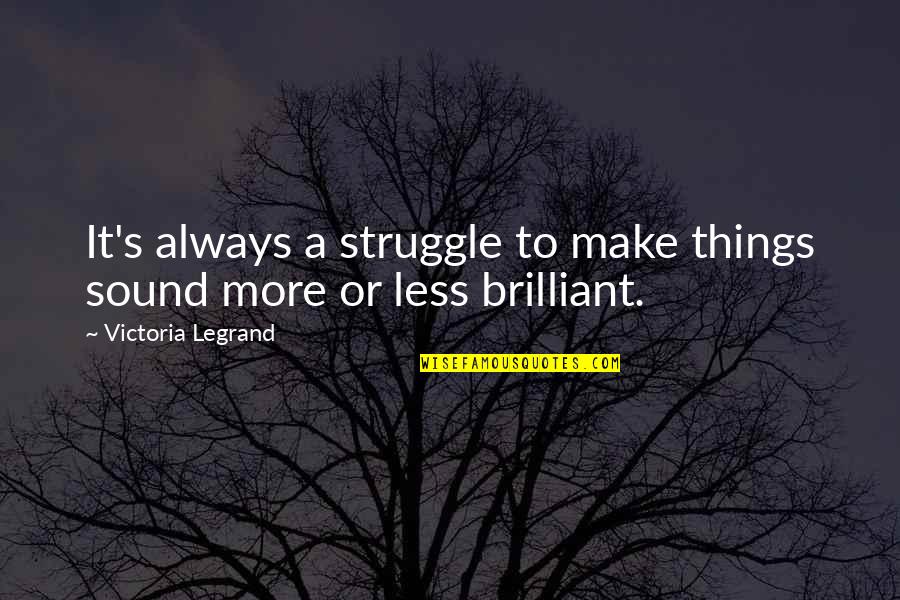 It's always a struggle to make things sound more or less brilliant. —
Victoria Legrand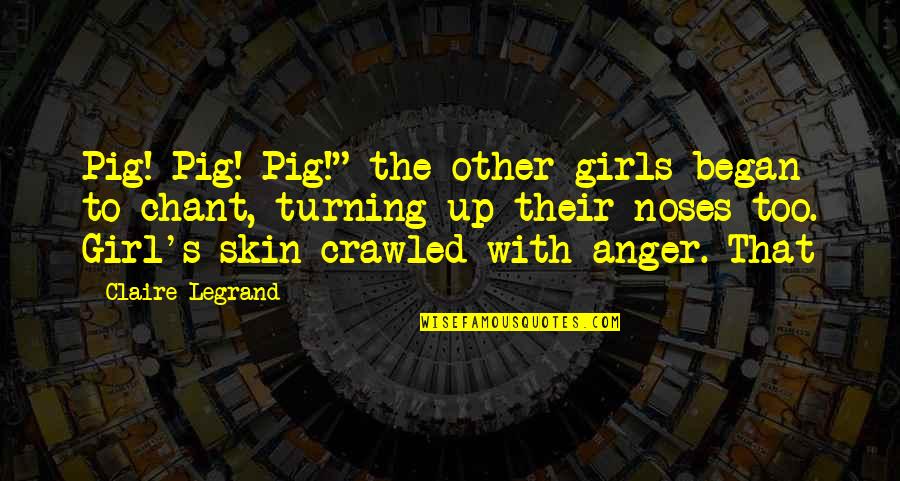 Pig! Pig! Pig!" the other girls began to chant, turning up their noses too. Girl's skin crawled with anger. That —
Claire Legrand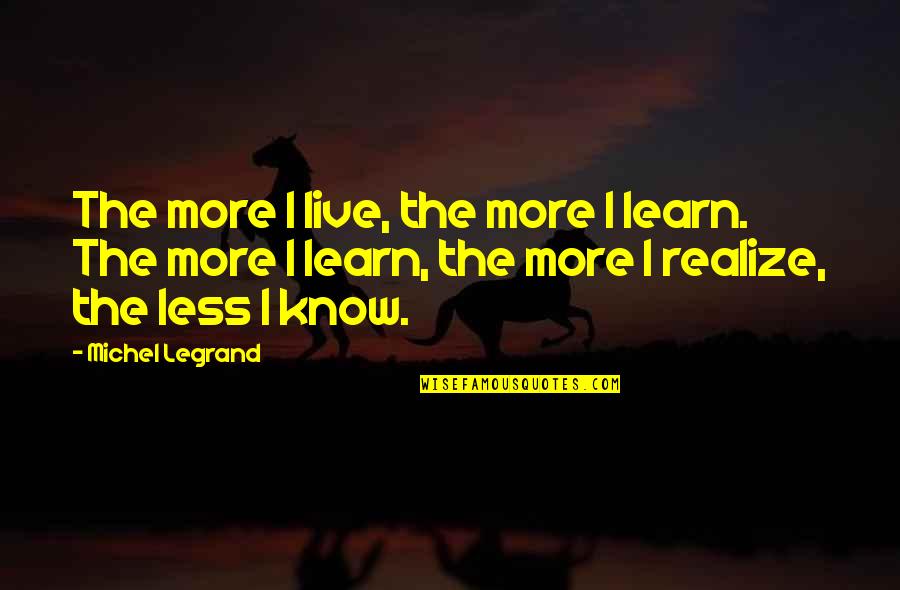 The more I live, the more I learn. The more I learn, the more I realize, the less I know. —
Michel Legrand