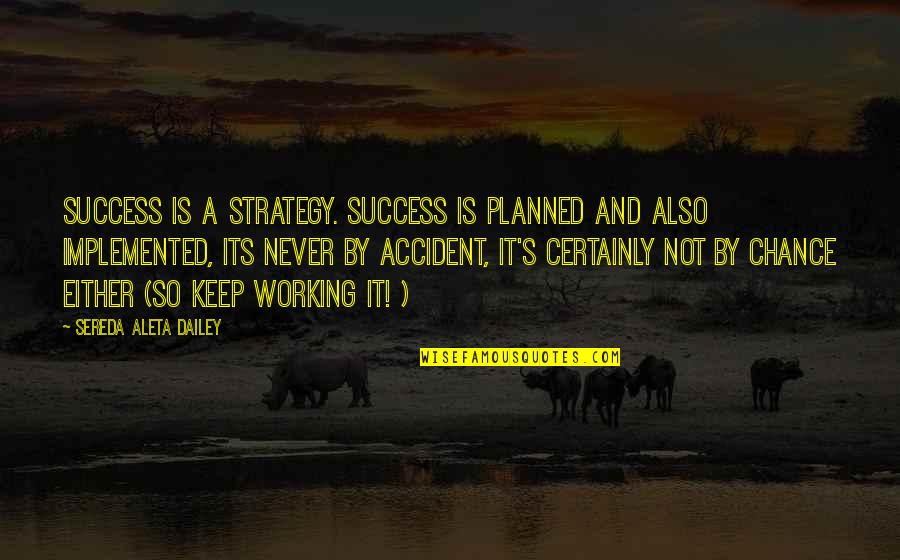 Success is a strategy. Success is planned and also implemented, its never by accident, it's certainly not by chance either (so keep working it! )
—
Sereda Aleta Dailey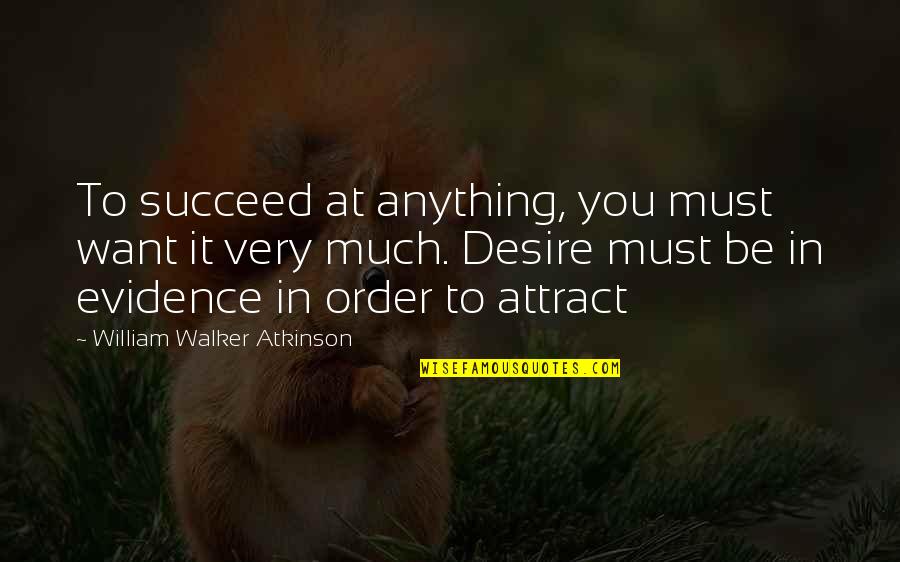 To succeed at anything, you must want it very much. Desire must be in evidence in order to attract
—
William Walker Atkinson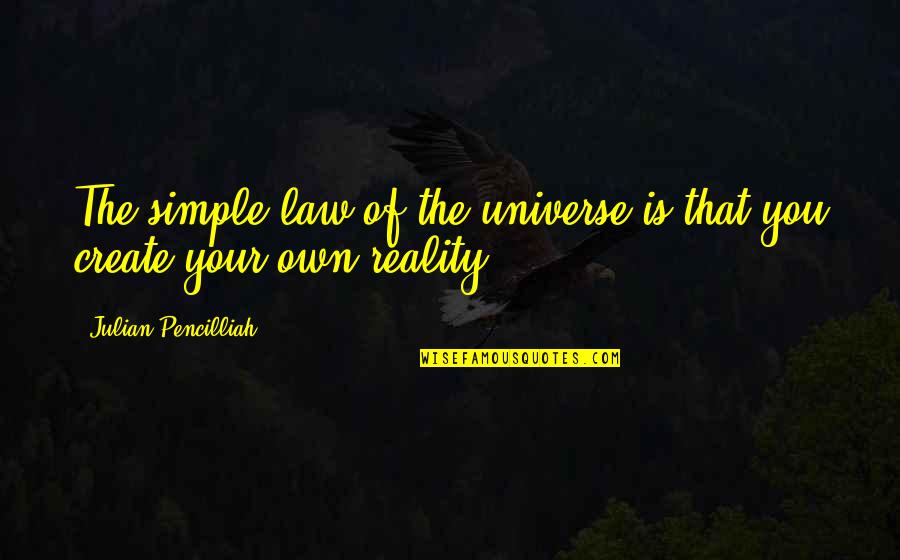 The simple law of the universe is that you create your own reality
—
Julian Pencilliah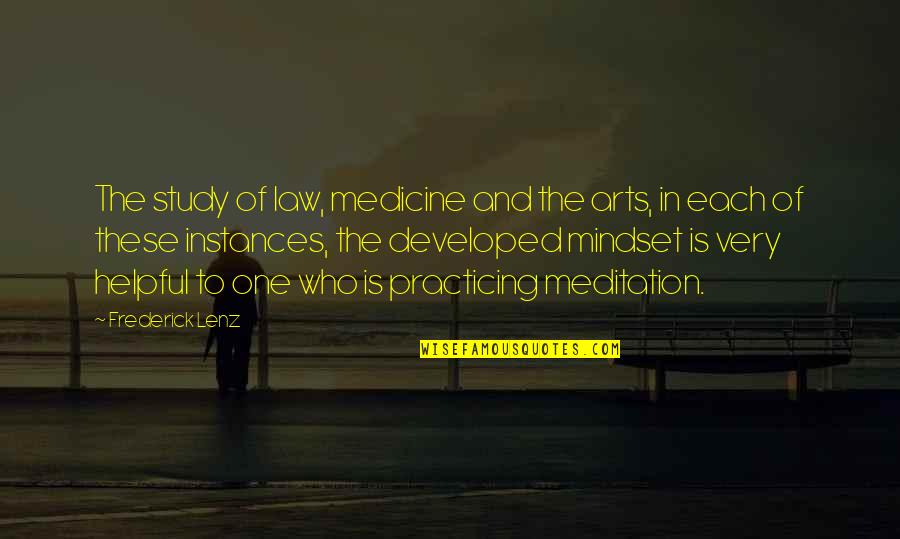 The study of law, medicine and the arts, in each of these instances, the developed mindset is very helpful to one who is practicing meditation.
—
Frederick Lenz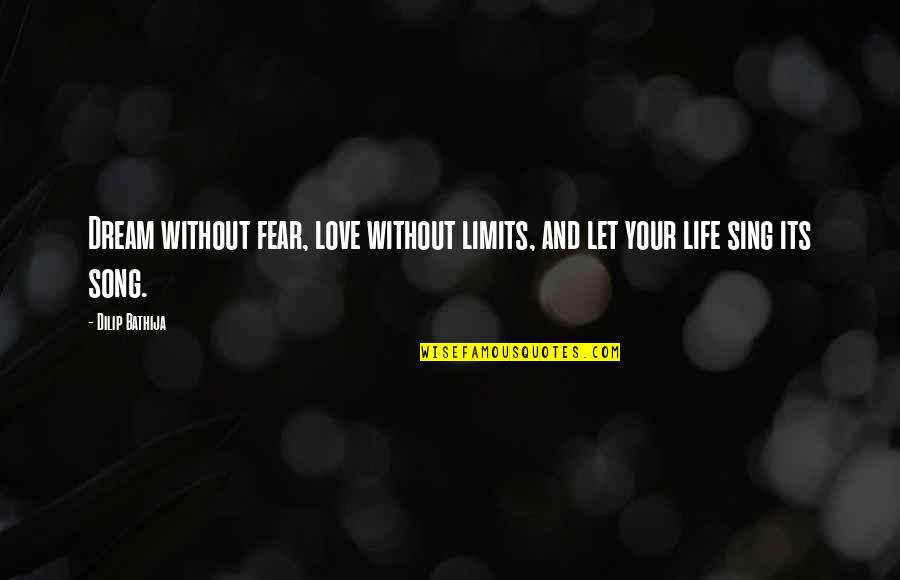 Dream without fear, love without limits, and let your life sing its song.
—
Dilip Bathija
When your intentions are pure, so too will be your success.
—
Charles F. Glassman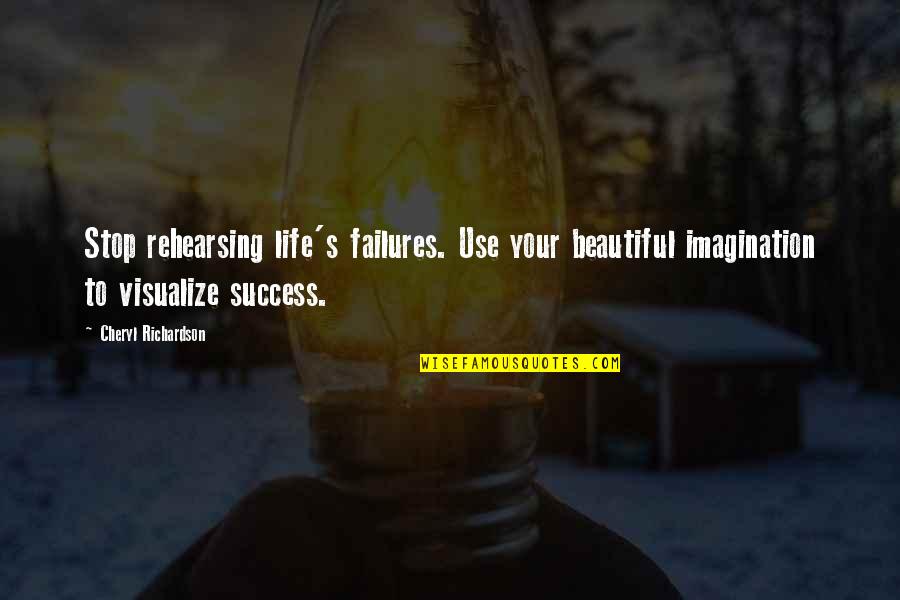 Stop rehearsing life's failures. Use your beautiful imagination to visualize success.
—
Cheryl Richardson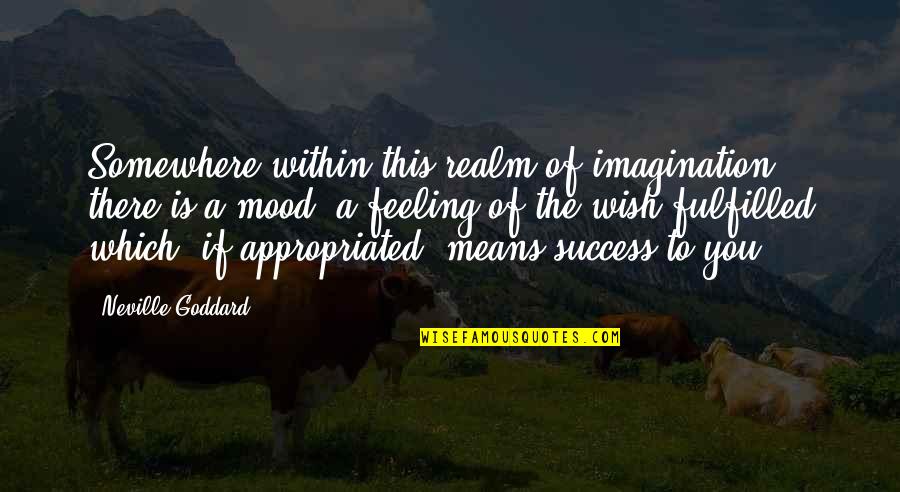 Somewhere within this realm of imagination there is a mood, a feeling of the wish fulfilled which, if appropriated, means success to you.
—
Neville Goddard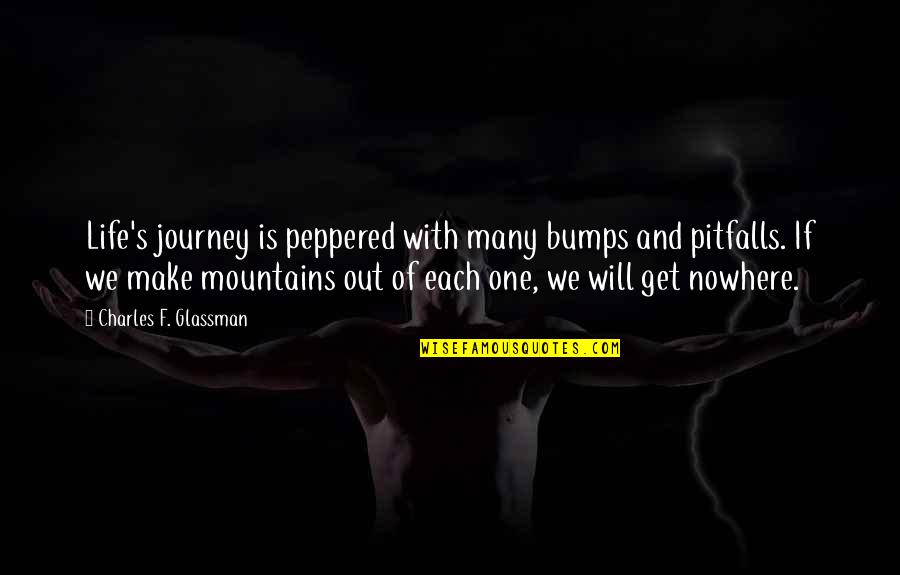 Life's journey is peppered with many bumps and pitfalls. If we make mountains out of each one, we will get nowhere.
—
Charles F. Glassman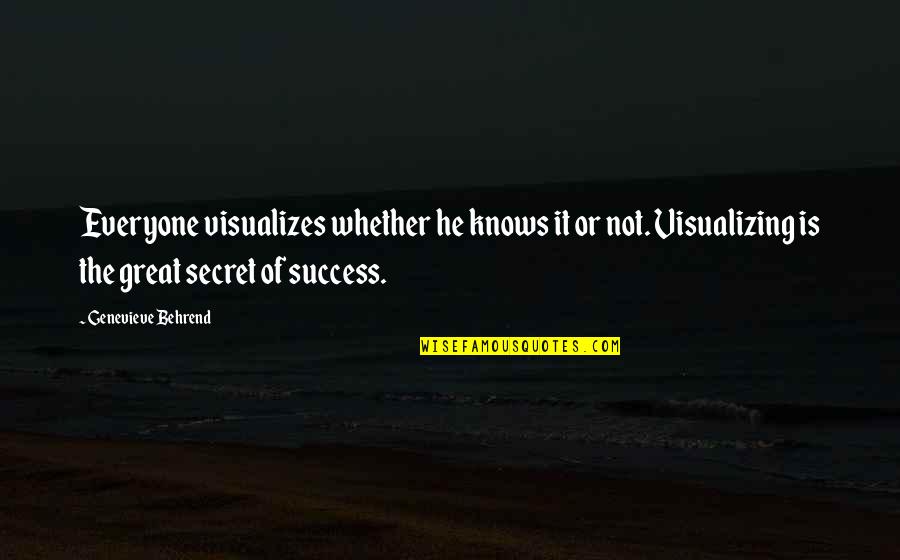 Everyone visualizes whether he knows it or not. Visualizing is the great secret of success.
—
Genevieve Behrend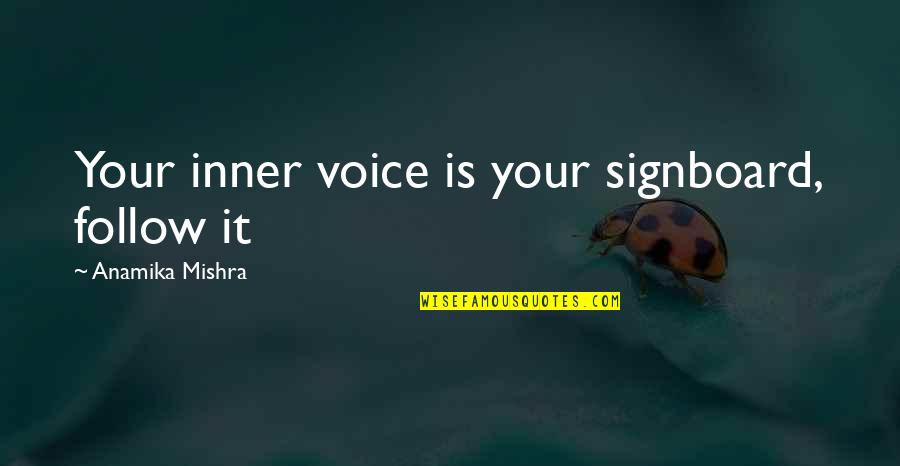 Your inner voice is your signboard, follow it
—
Anamika Mishra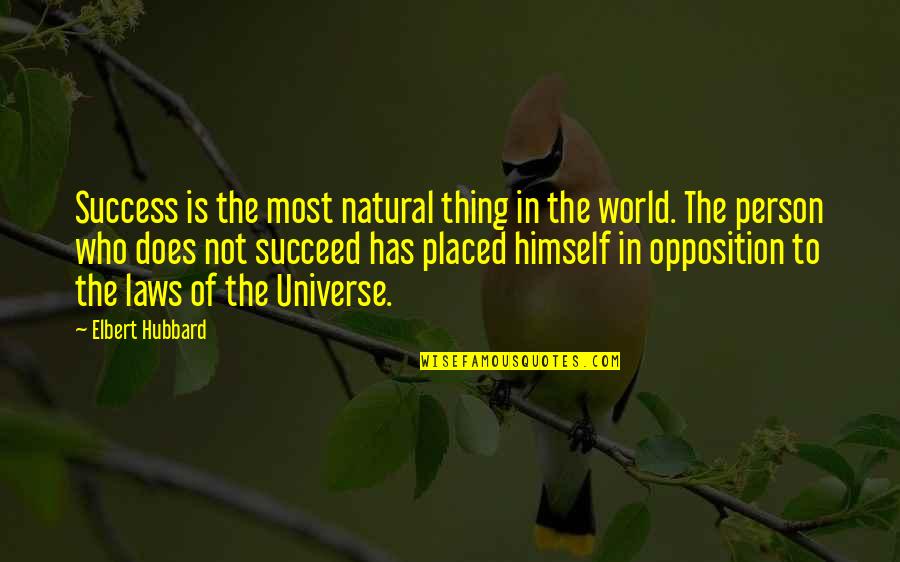 Success is the most natural thing in the world. The person who does not succeed has placed himself in opposition to the laws of the Universe. —
Elbert Hubbard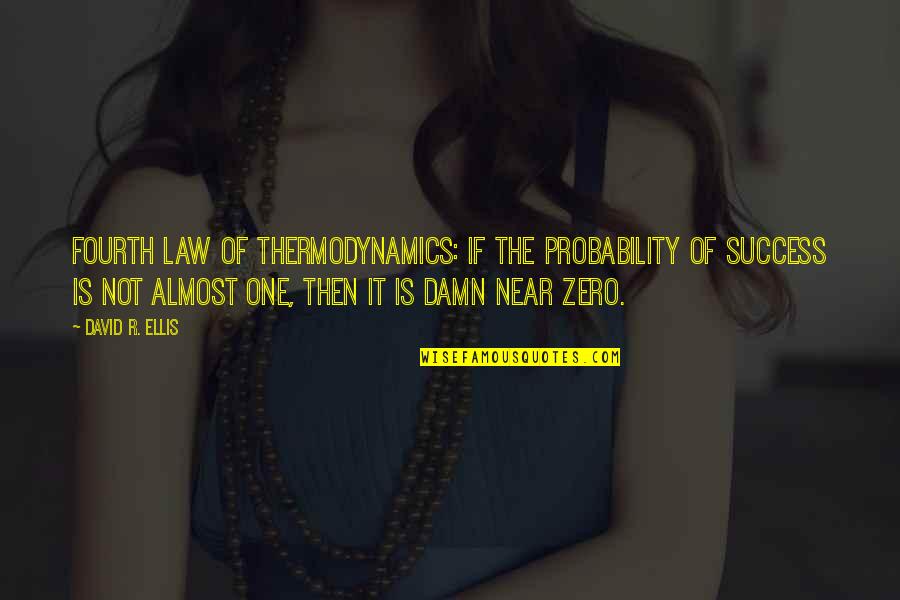 Fourth Law of Thermodynamics: If the probability of success is not almost one, then it is damn near zero. —
David R. Ellis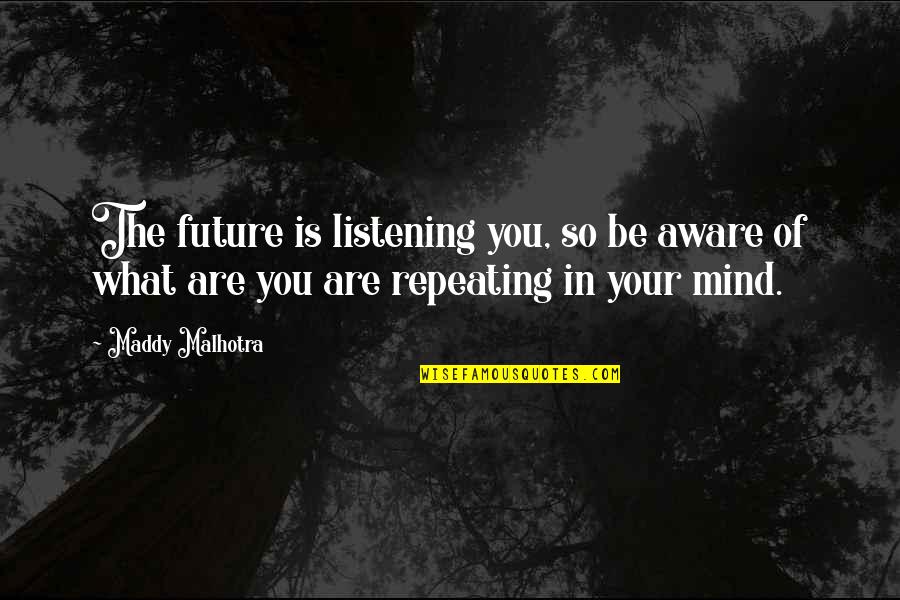 The future is listening you, so be aware of what are you are repeating in your mind. —
Maddy Malhotra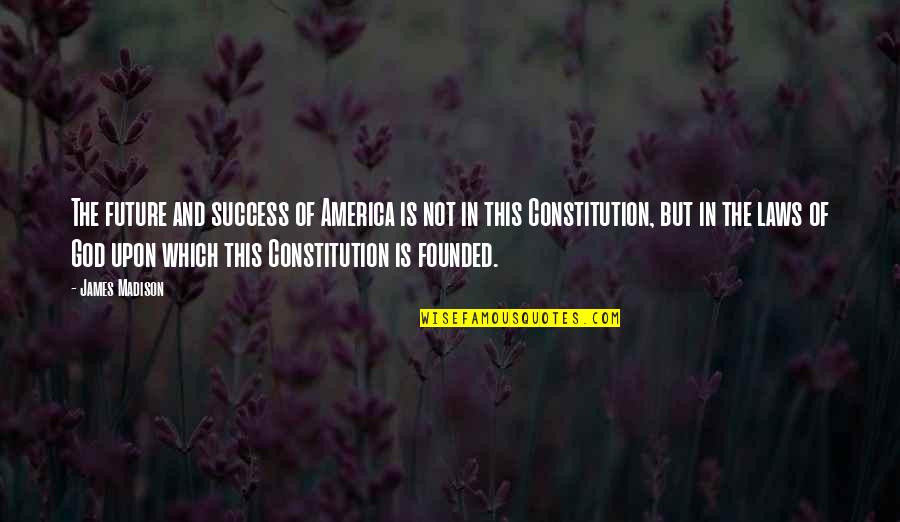 The future and success of America is not in this Constitution, but in the laws of God upon which this Constitution is founded. —
James Madison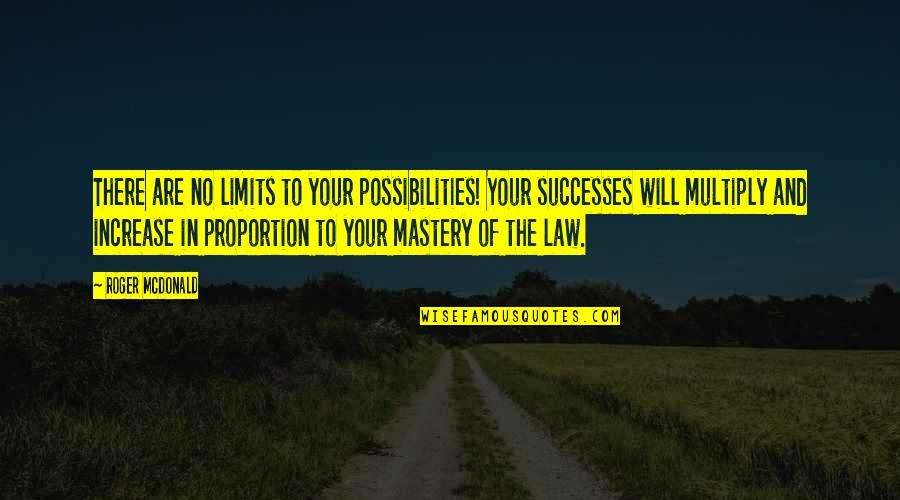 There are no limits to your possibilities! Your successes will multiply and increase in proportion to your mastery of the law. —
Roger McDonald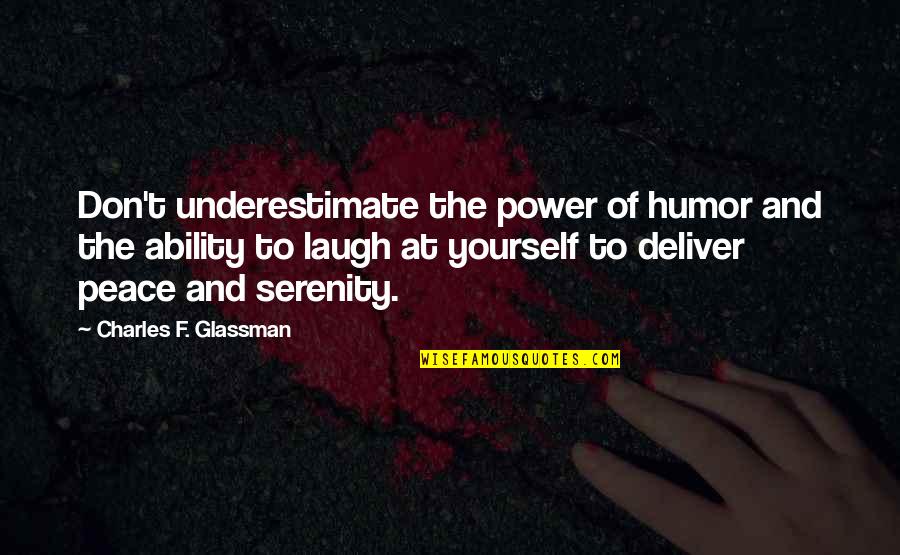 Don't underestimate the power of humor and the ability to laugh at yourself to deliver peace and serenity. —
Charles F. Glassman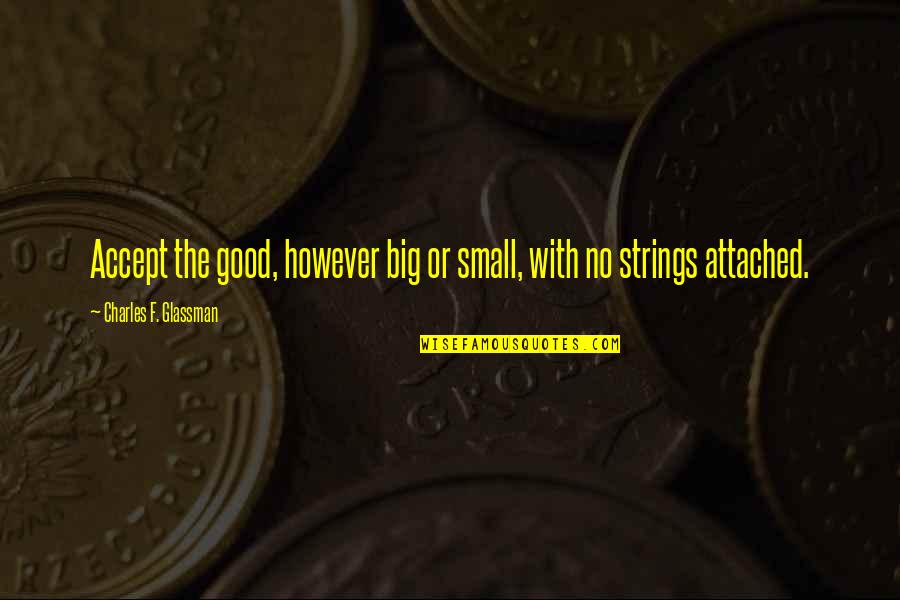 Accept the good, however big or small, with no strings attached. —
Charles F. Glassman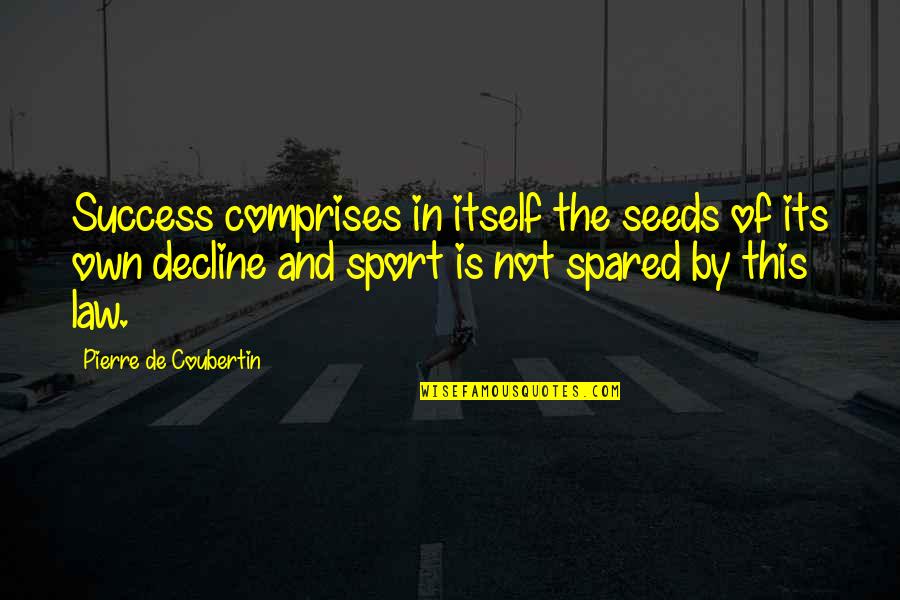 Success comprises in itself the seeds of its own decline and sport is not spared by this law. —
Pierre De Coubertin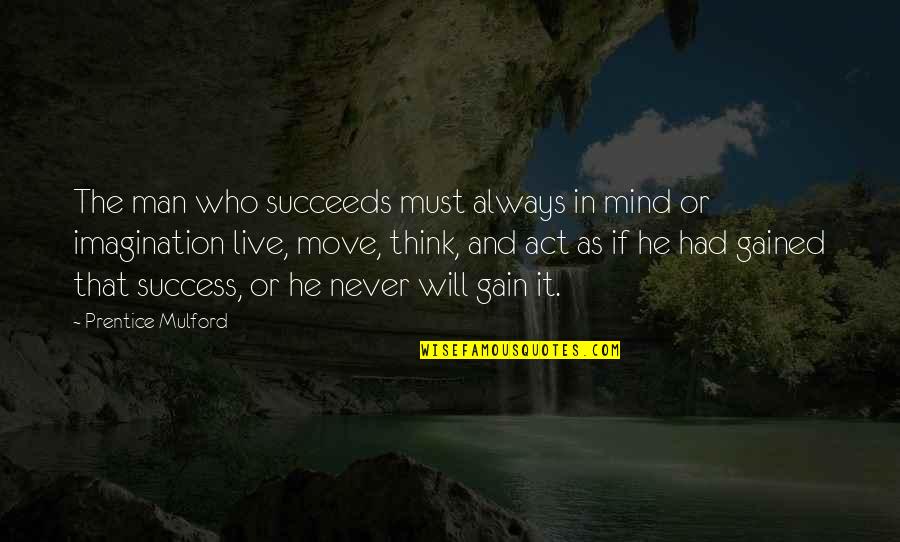 The man who succeeds must always in mind or imagination live, move, think, and act as if he had gained that success, or he never will gain it. —
Prentice Mulford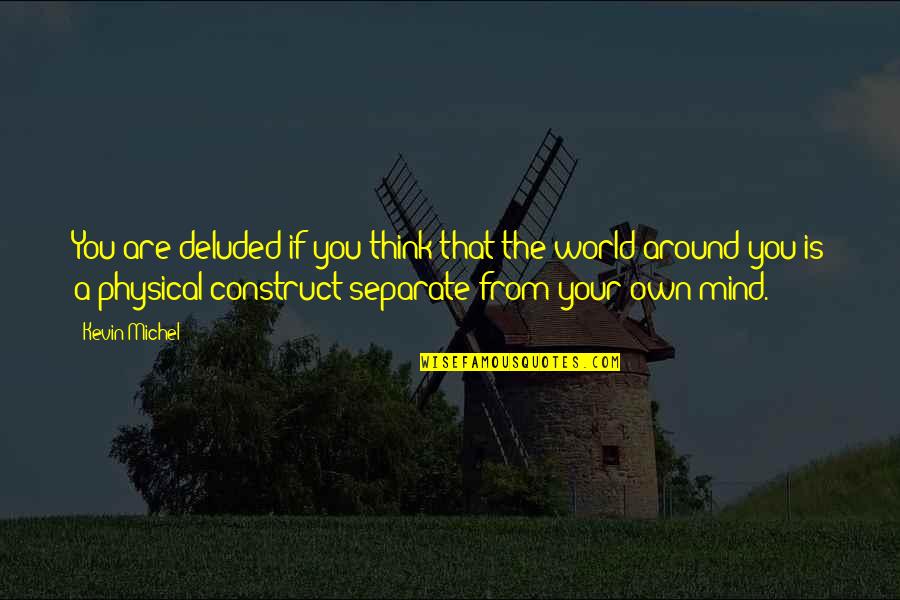 You are deluded if you think that the world around you is a physical construct separate from your own mind. —
Kevin Michel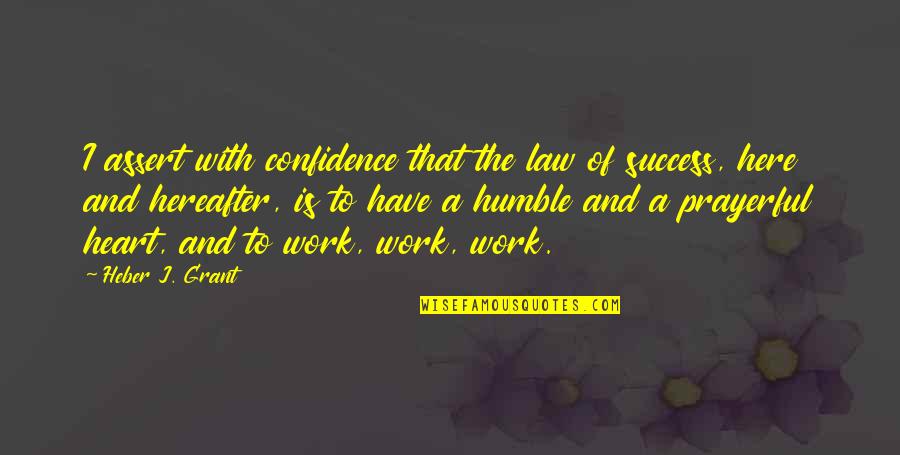 I assert with confidence that the
law of success
, here and hereafter, is to have a humble and a prayerful heart, and to work, work, work. —
Heber J. Grant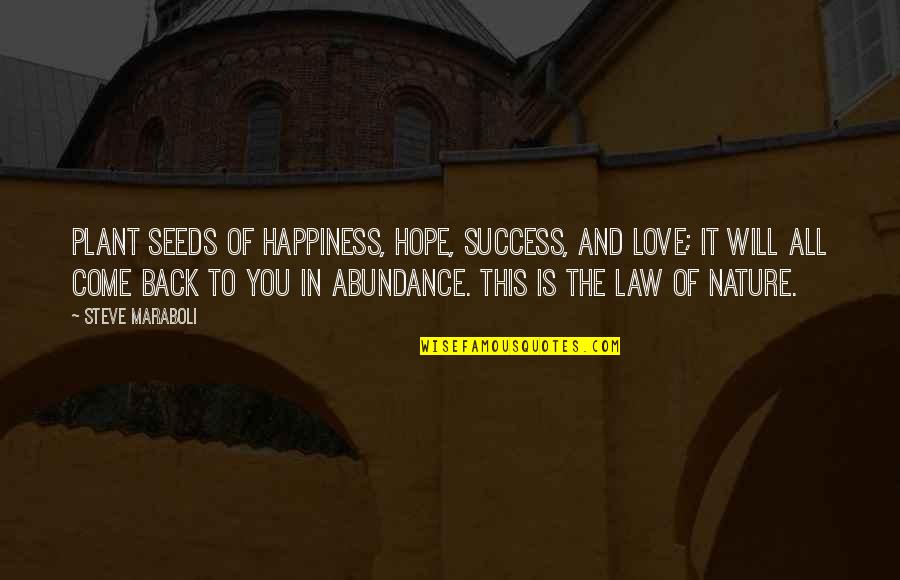 Plant seeds of happiness, hope, success, and love; it will all come back to you in abundance. This is the law of nature. —
Steve Maraboli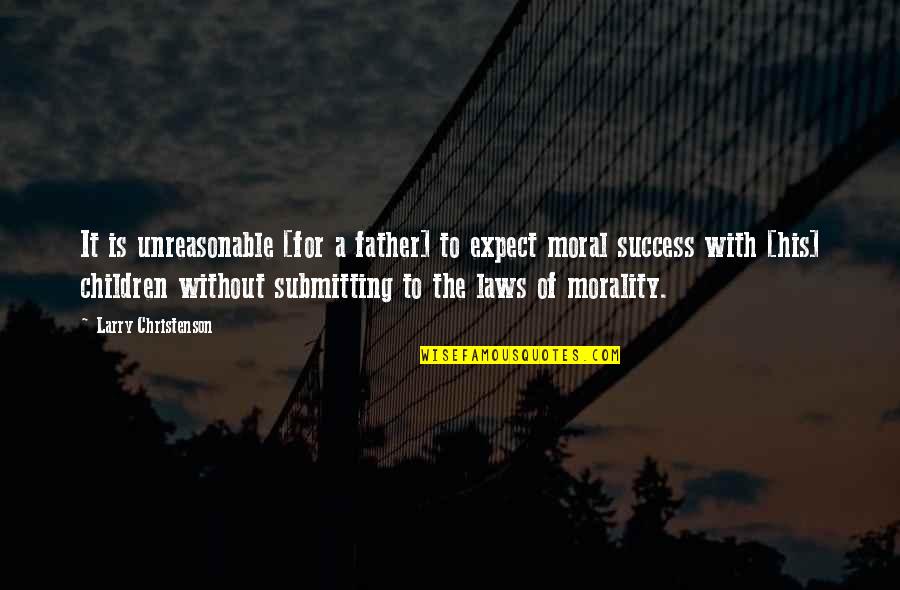 It is unreasonable [for a father] to expect moral success with [his] children without submitting to the laws of morality. —
Larry Christenson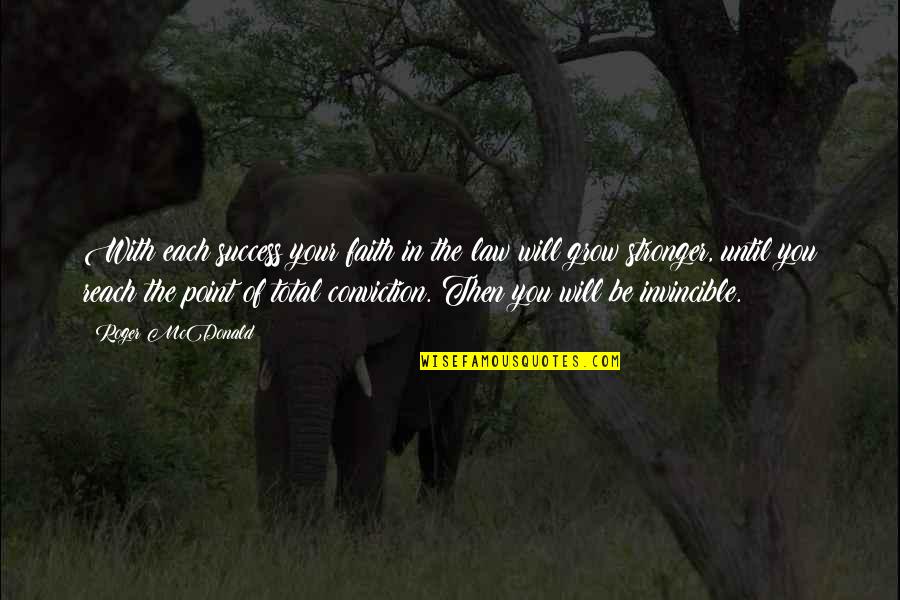 With each success your faith in the law will grow stronger, until you reach the point of total conviction. Then you will be invincible. —
Roger McDonald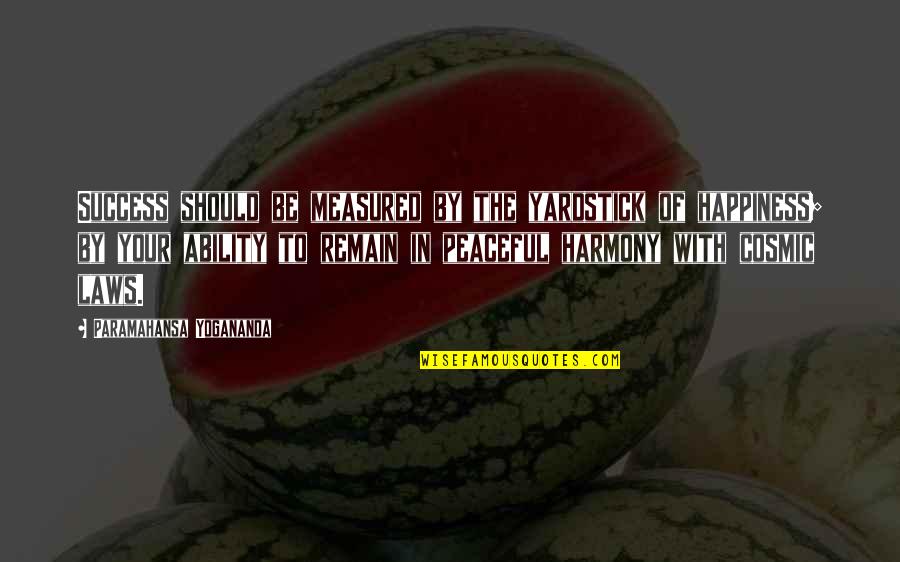 Success should be measured by the yardstick of happiness; by your ability to remain in peaceful harmony with cosmic laws. —
Paramahansa Yogananda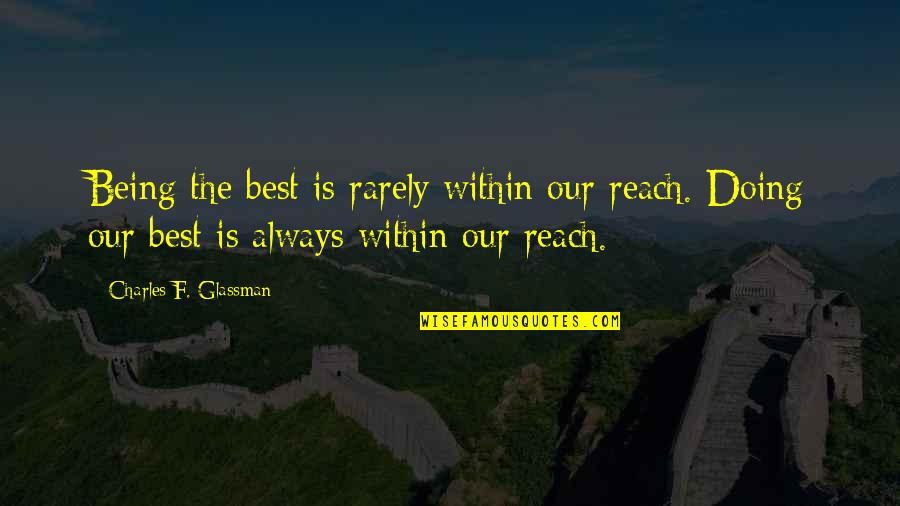 Being the best is rarely within our reach. Doing our best is always within our reach. —
Charles F. Glassman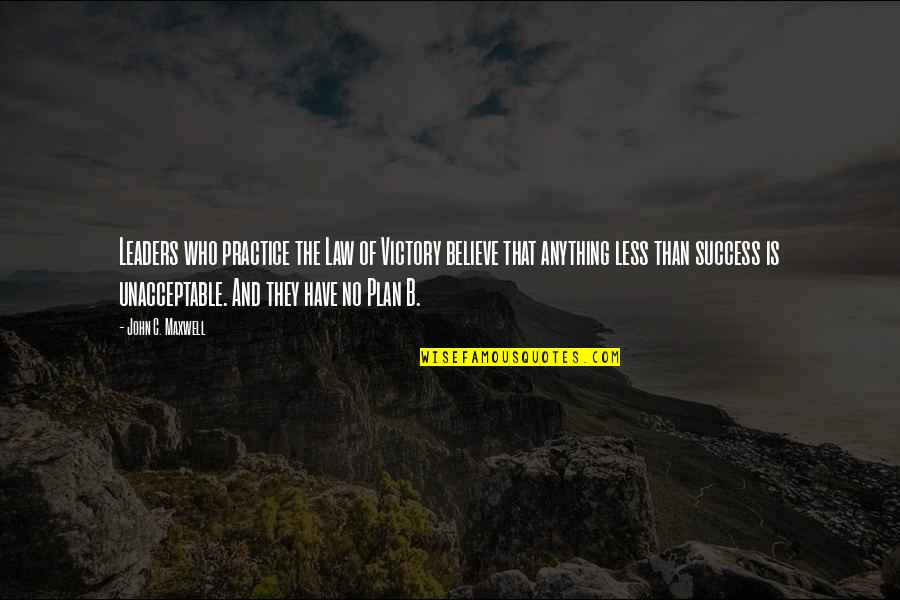 Leaders who practice the Law of Victory believe that anything less than success is unacceptable. And they have no Plan B. —
John C. Maxwell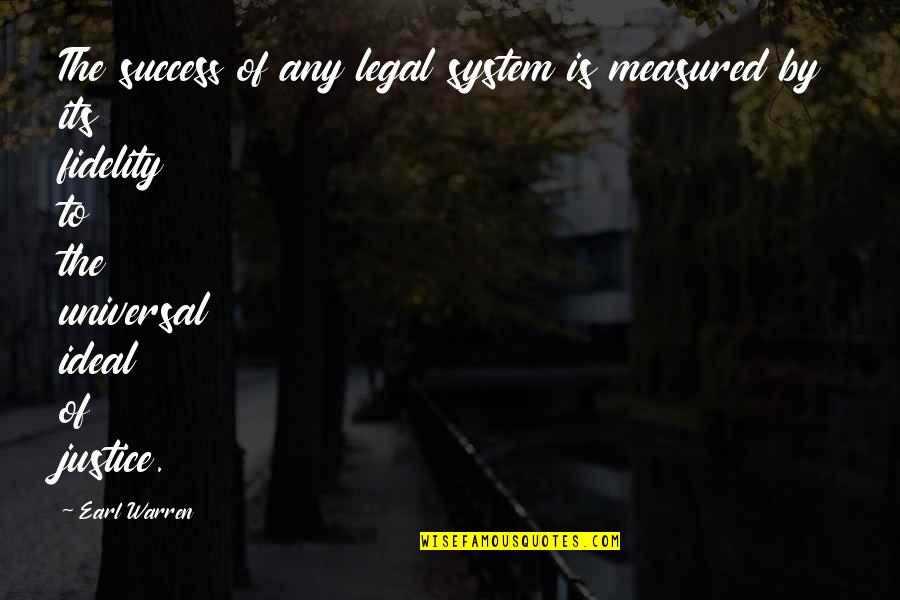 The success of any legal system is measured by its fidelity to the universal ideal of justice. —
Earl Warren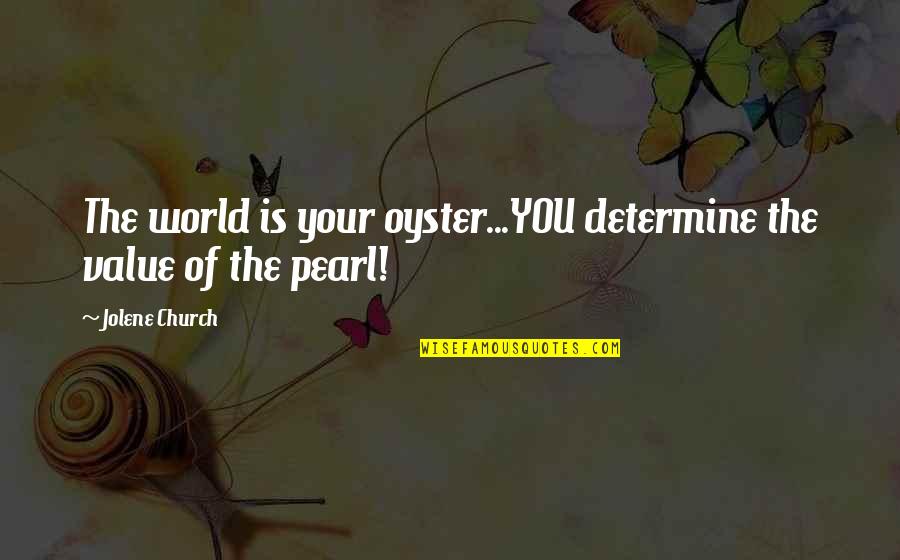 The world is your oyster...YOU determine the value of the pearl! —
Jolene Church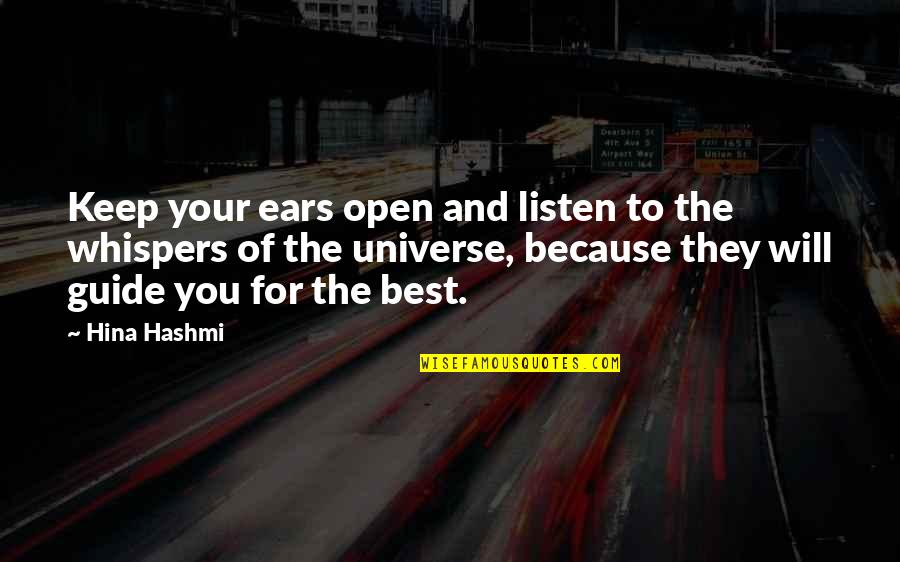 Keep your ears open and listen to the whispers of the universe, because they will guide you for the best. —
Hina Hashmi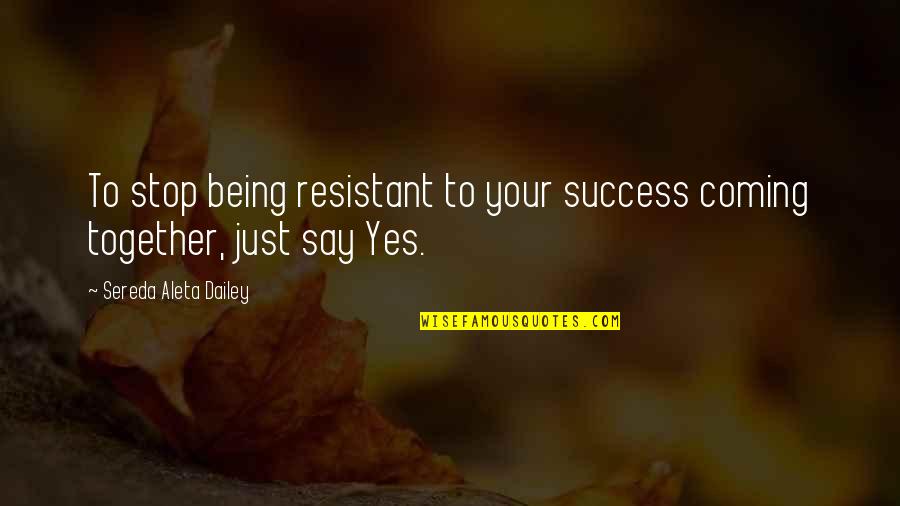 To stop being resistant to your success coming together, just say Yes. —
Sereda Aleta Dailey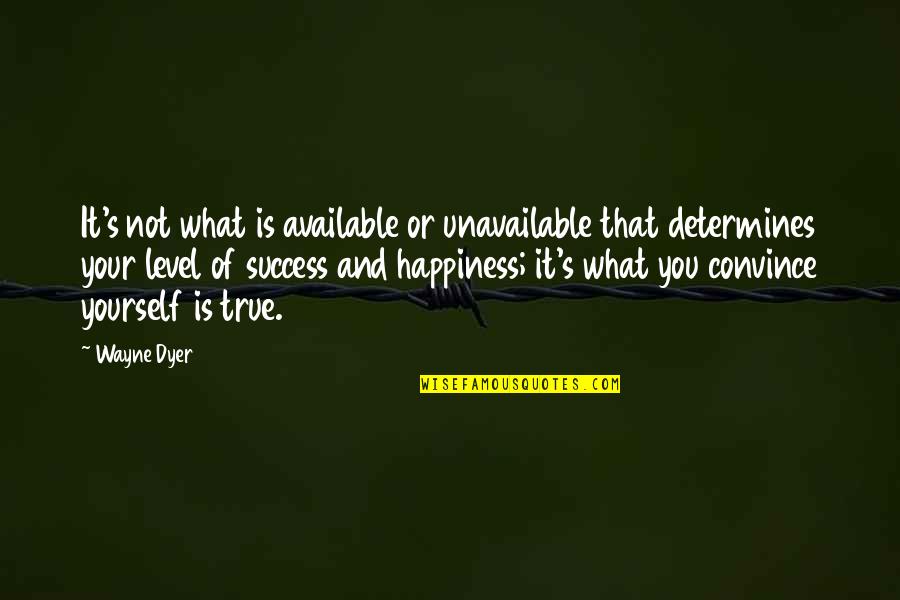 It's not what is available or unavailable that determines your level of success and happiness; it's what you convince yourself is true. —
Wayne Dyer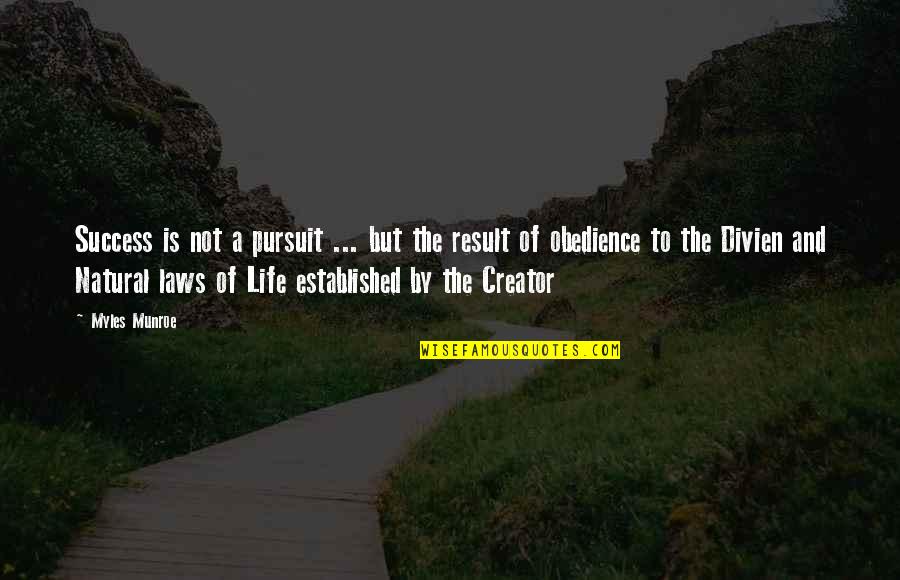 Success is not a pursuit ... but the result of obedience to the Divien and Natural laws of Life established by the Creator —
Myles Munroe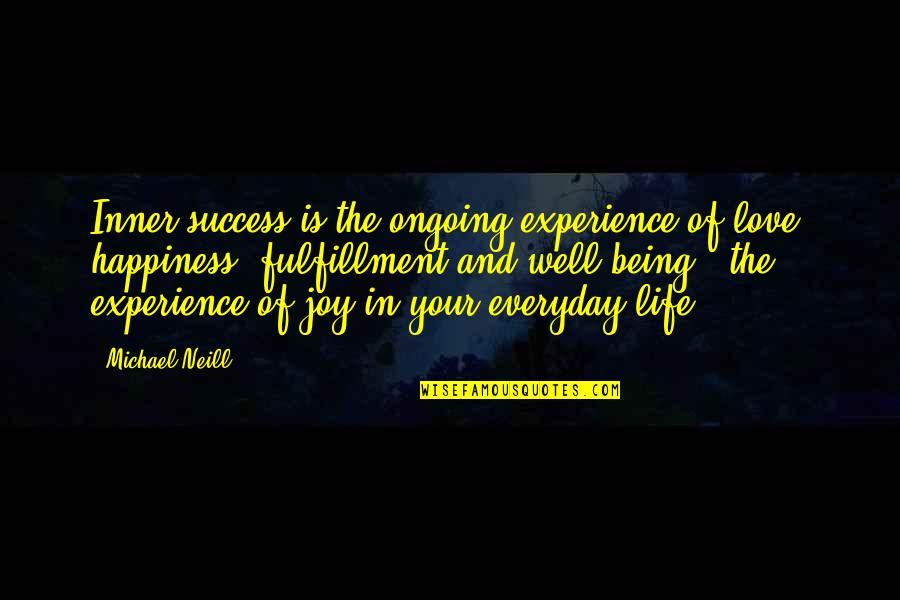 Inner success is the ongoing experience of love, happiness, fulfillment and well-being - the experience of joy in your everyday life. —
Michael Neill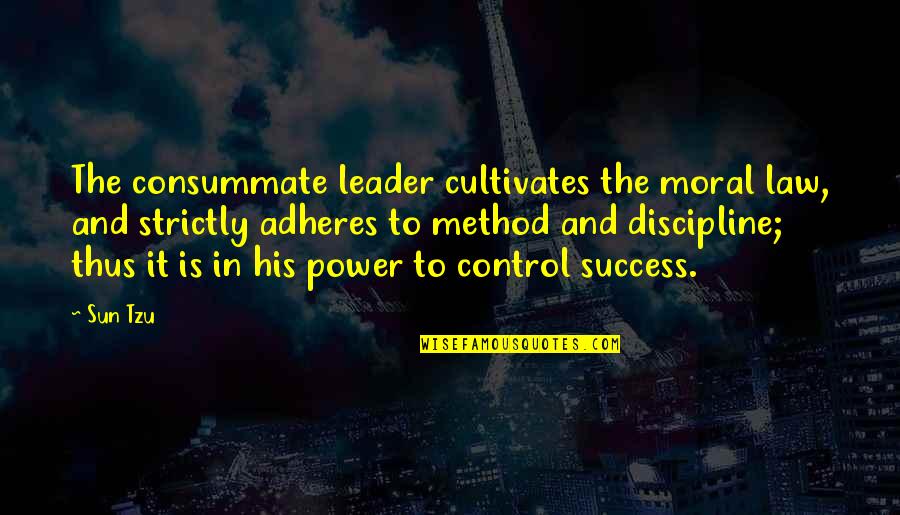 The consummate leader cultivates the moral law, and strictly adheres to method and discipline; thus it is in his power to control success. —
Sun Tzu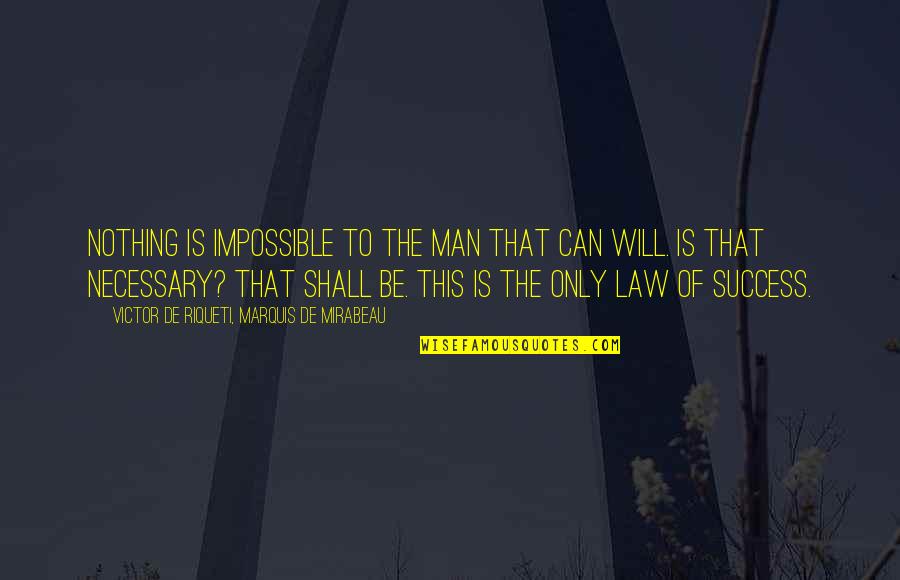 Nothing is impossible to the man that can will. Is that necessary? That shall be. This is the only
law of success
. —
Victor De Riqueti, Marquis De Mirabeau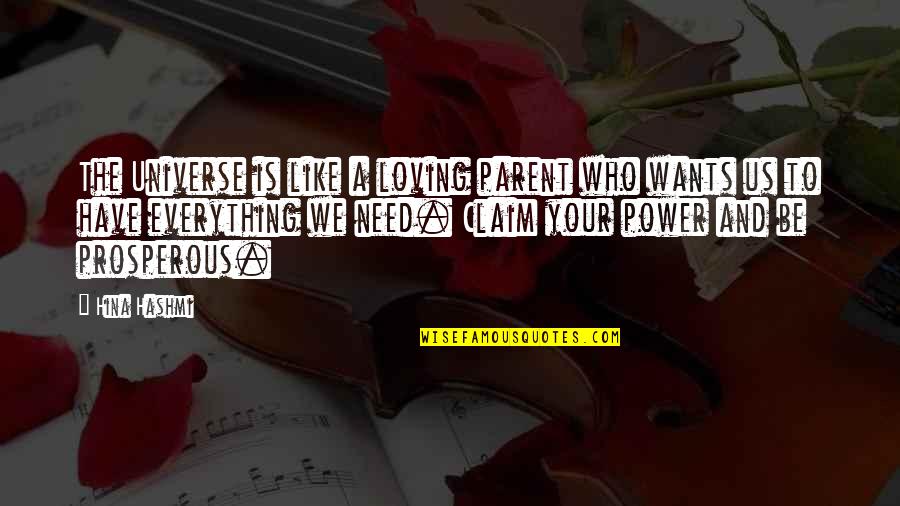 The Universe is like a loving parent who wants us to have everything we need. Claim your power and be prosperous. —
Hina Hashmi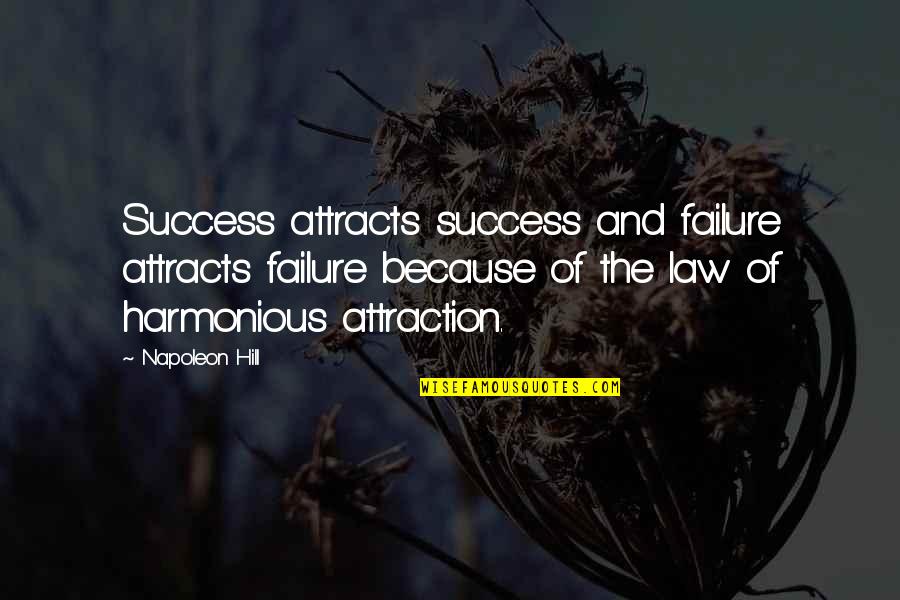 Success attracts success and failure attracts failure because of the law of harmonious attraction. —
Napoleon Hill