Kreeft Quotes
Collection of top 100 famous quotes about Kreeft
Kreeft Quotes & Sayings
Happy to read and share the best inspirational Kreeft quotes, sayings and quotations on Wise Famous Quotes.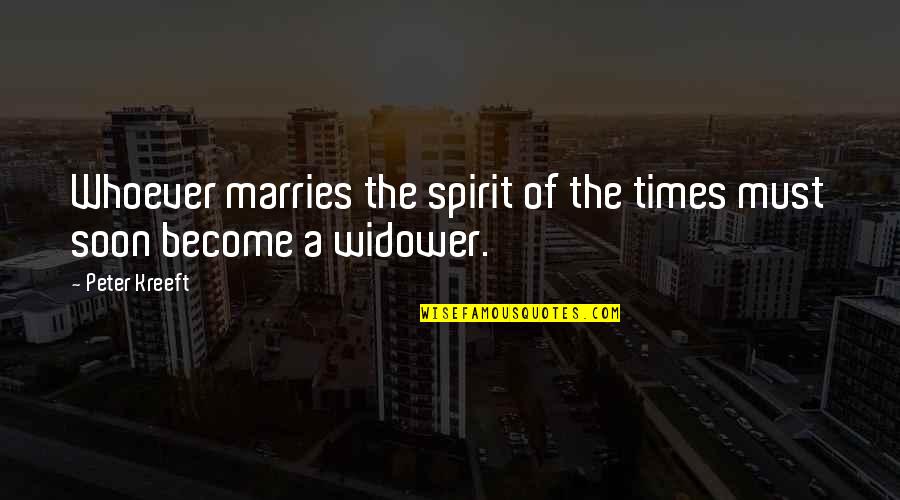 Whoever marries the spirit of the times must soon become a widower.
—
Peter Kreeft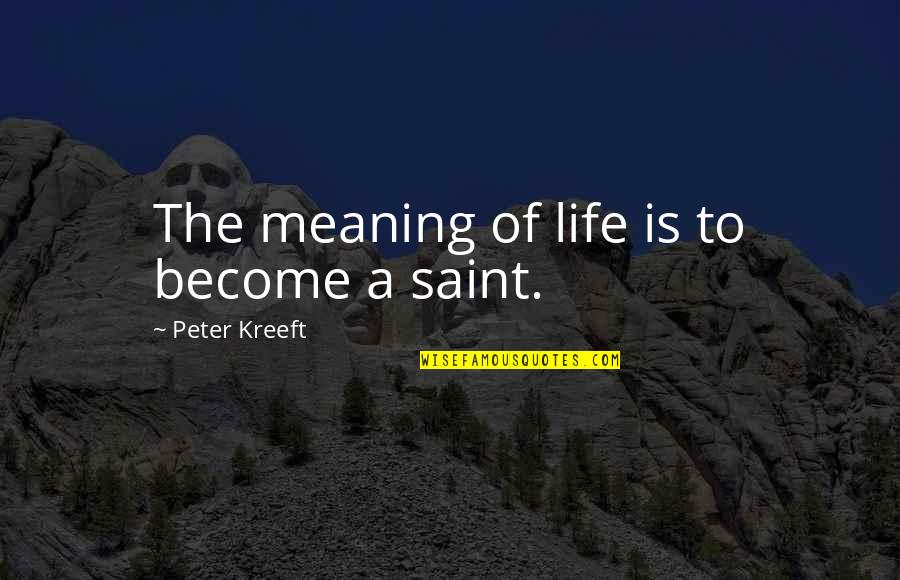 The meaning of life is to become a saint.
—
Peter Kreeft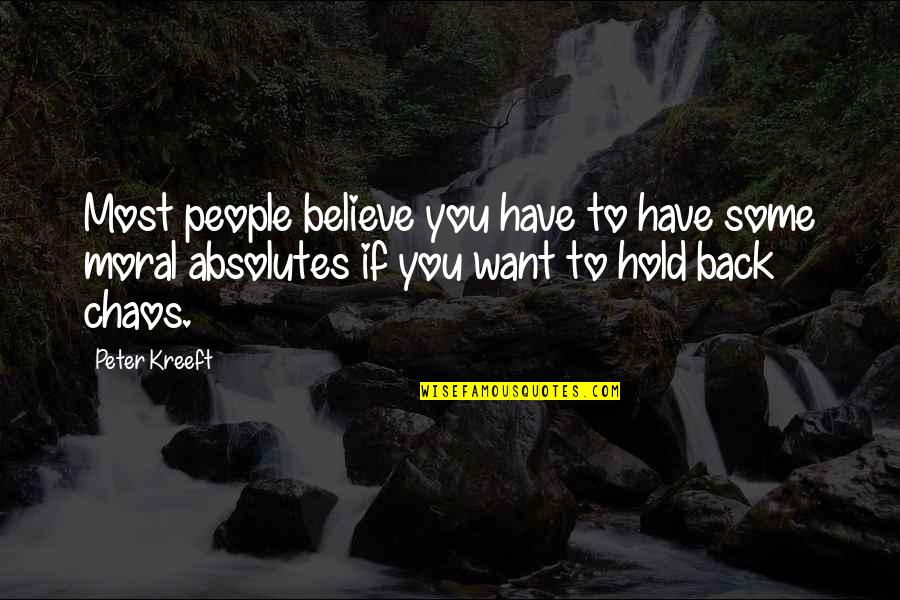 Most people believe you have to have some moral absolutes if you want to hold back chaos.
—
Peter Kreeft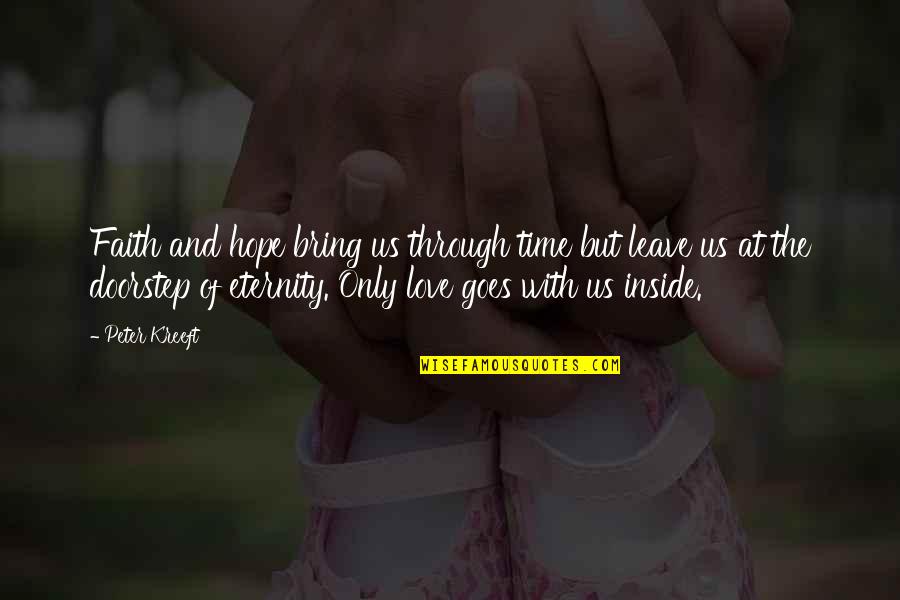 Faith and hope bring us through time but leave us at the doorstep of eternity. Only love goes with us inside.
—
Peter Kreeft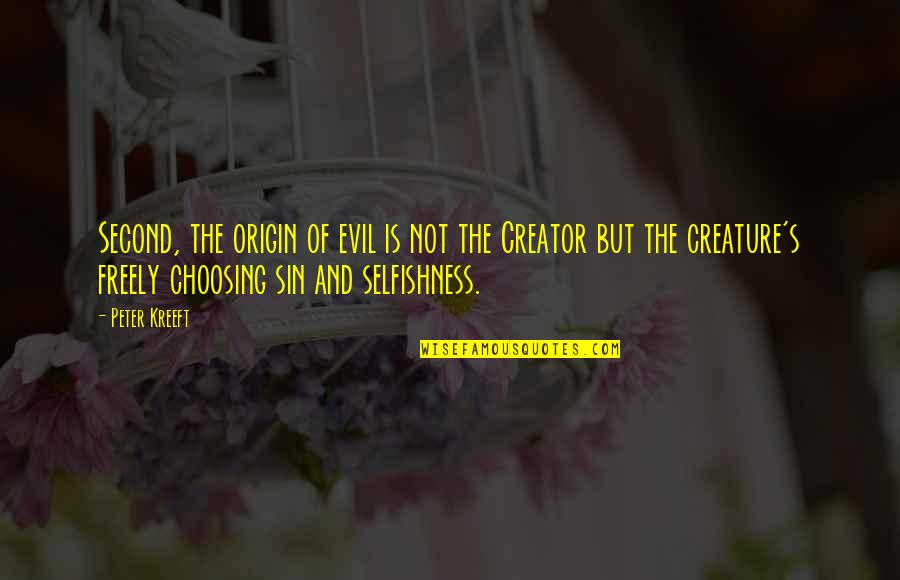 Second, the origin of evil is not the Creator but the creature's freely choosing sin and selfishness.
—
Peter Kreeft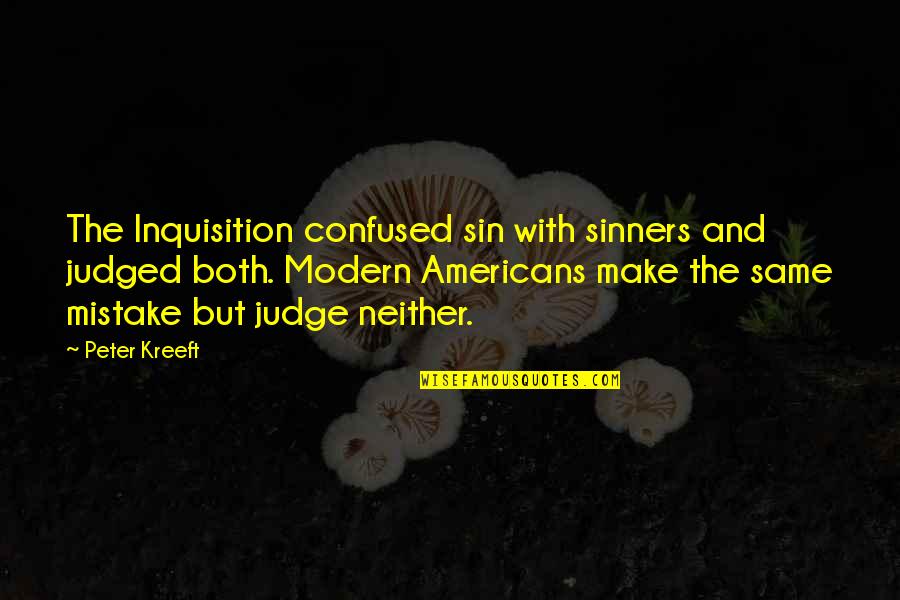 The Inquisition confused sin with sinners and judged both. Modern Americans make the same mistake but judge neither. —
Peter Kreeft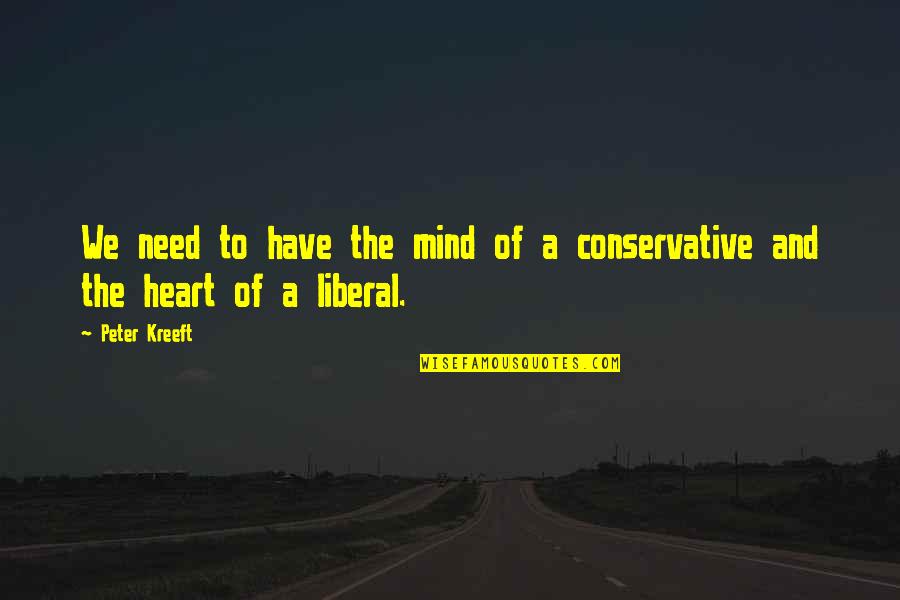 We need to have the mind of a conservative and the heart of a liberal. —
Peter Kreeft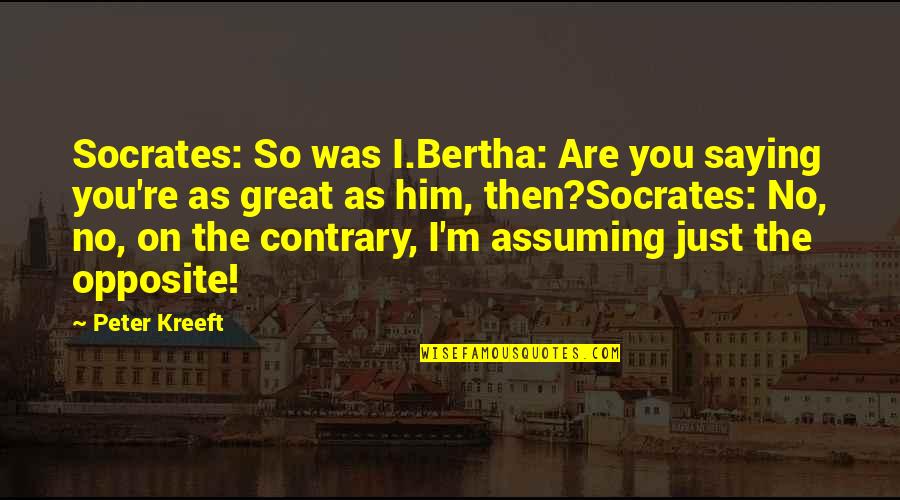 Socrates: So was I.
Bertha: Are you saying you're as great as him, then?
Socrates: No, no, on the contrary, I'm assuming just the opposite! —
Peter Kreeft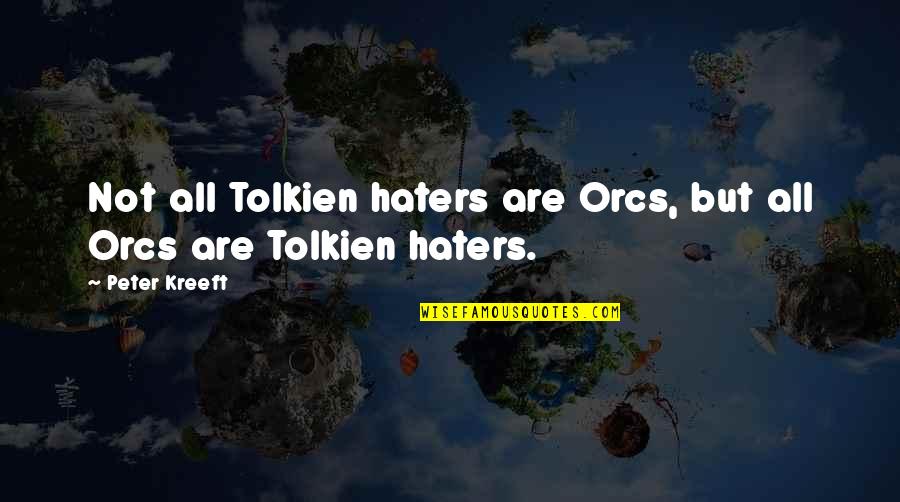 Not all Tolkien haters are Orcs, but all Orcs are Tolkien haters. —
Peter Kreeft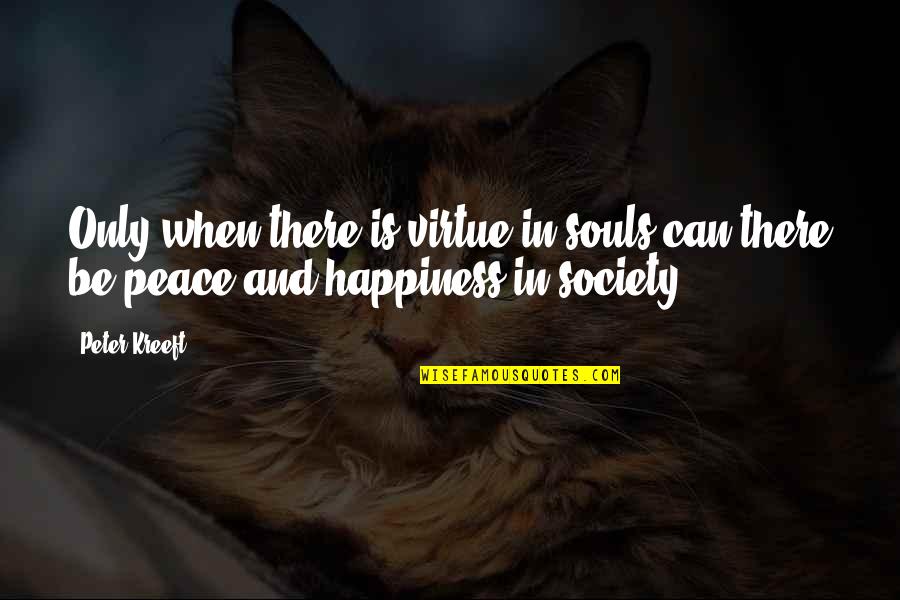 Only when there is virtue in souls can there be peace and happiness in society. —
Peter Kreeft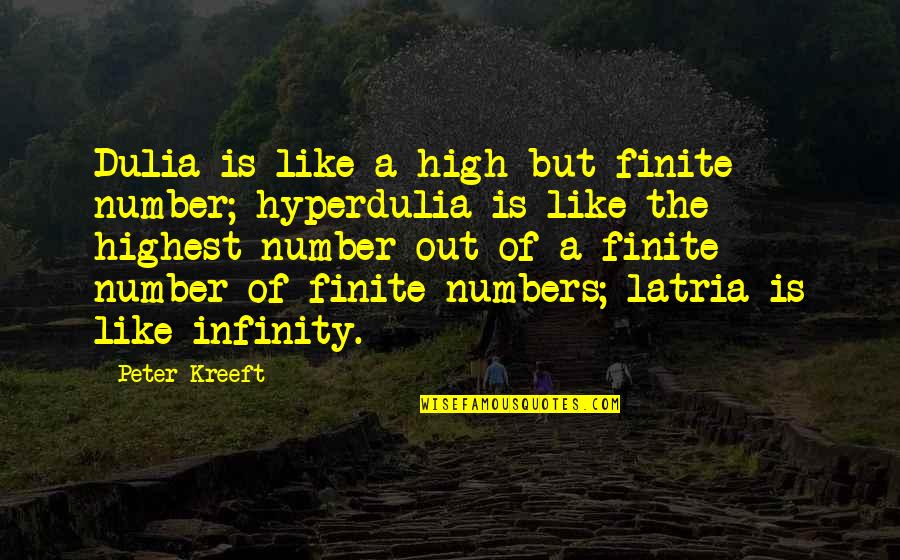 Dulia is like a high but finite number; hyperdulia is like the highest number out of a finite number of finite numbers; latria is like infinity. —
Peter Kreeft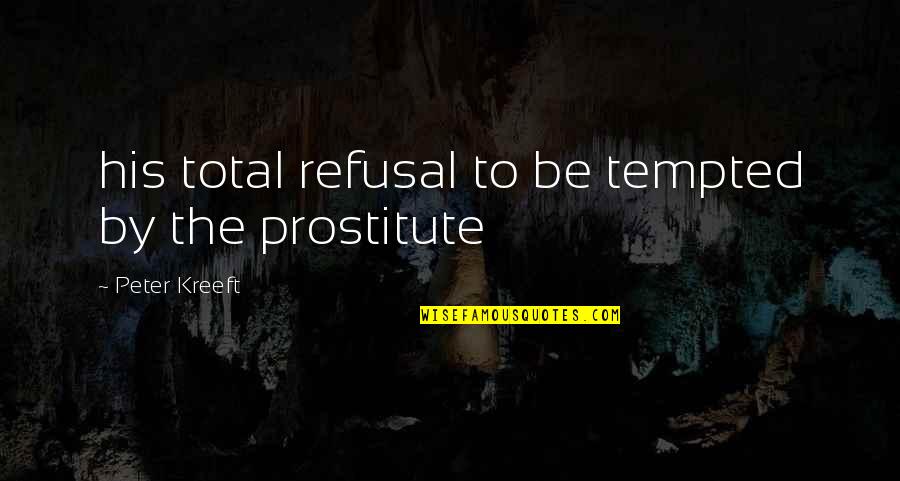 his total refusal to be tempted by the prostitute —
Peter Kreeft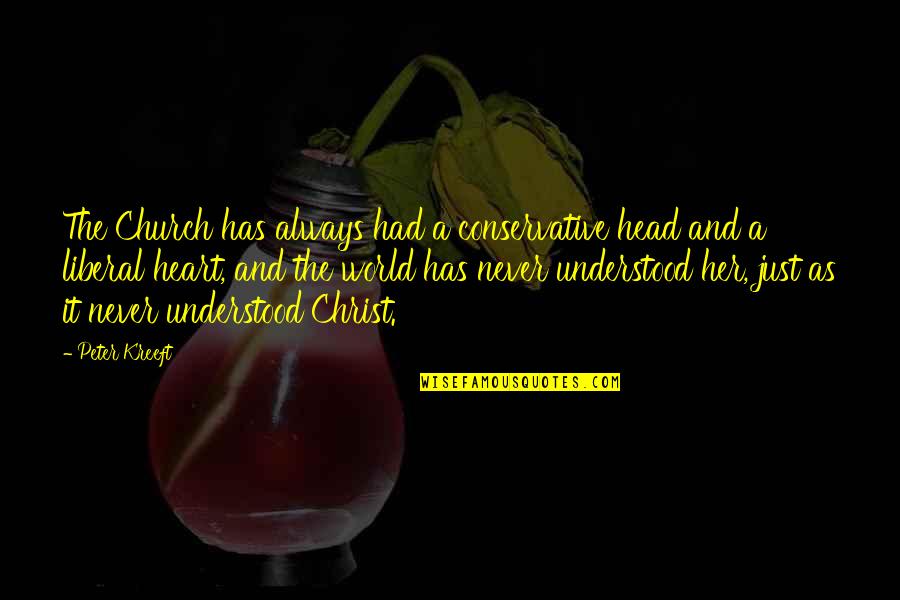 The Church has always had a conservative head and a liberal heart, and the world has never understood her, just as it never understood Christ. —
Peter Kreeft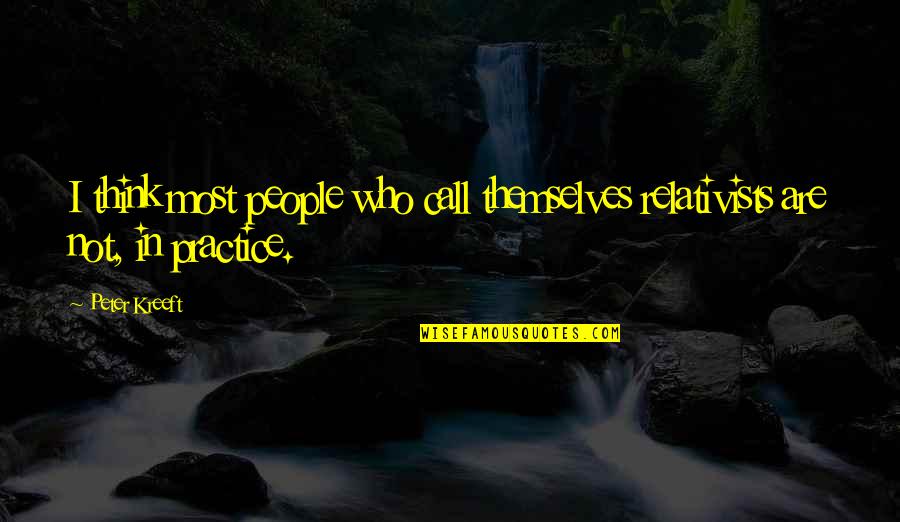 I think most people who call themselves relativists are not, in practice. —
Peter Kreeft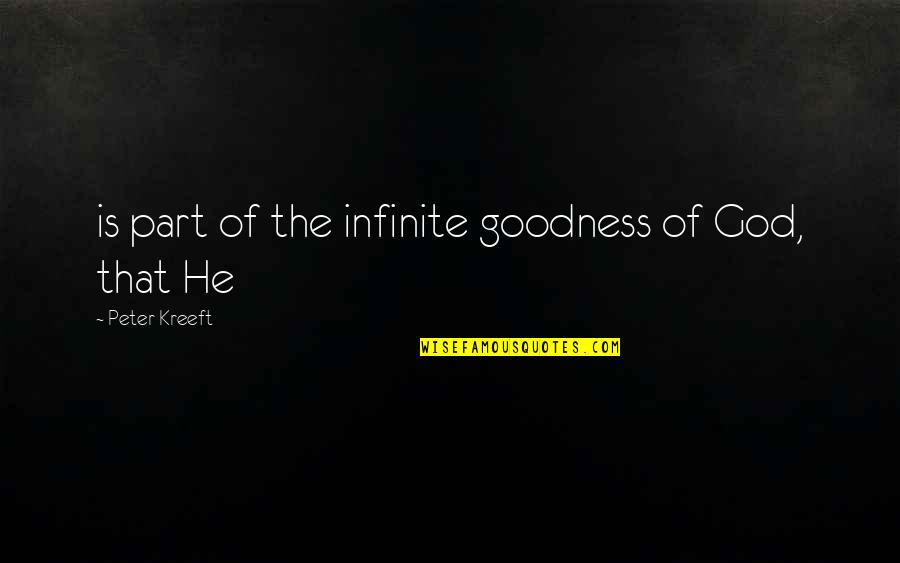 is part of the infinite goodness of God, that He —
Peter Kreeft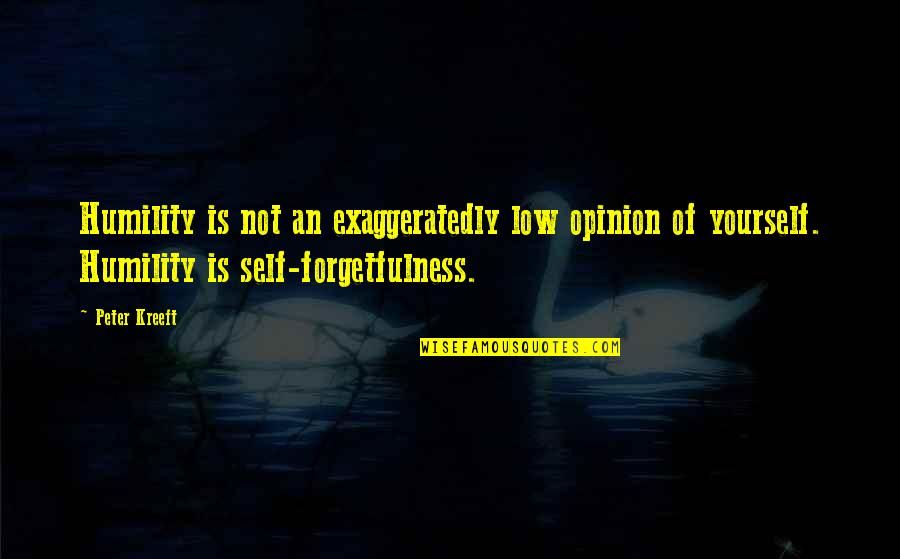 Humility is not an exaggeratedly low opinion of yourself. Humility is self-forgetfulness. —
Peter Kreeft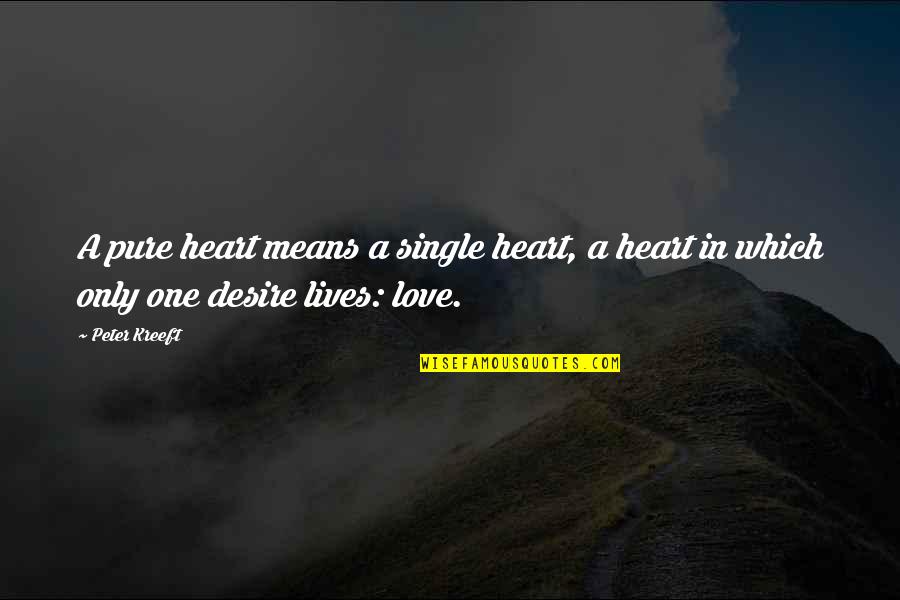 A pure heart means a single heart, a heart in which only one desire lives: love. —
Peter Kreeft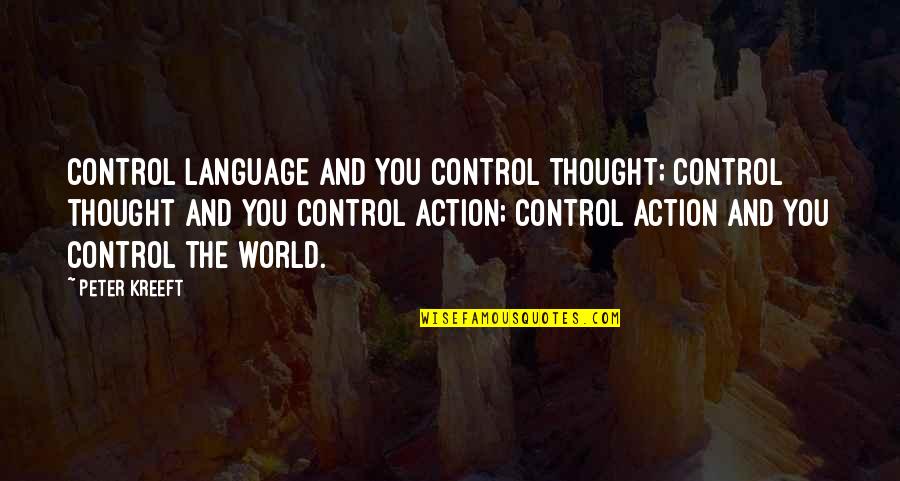 Control language and you control thought; control thought and you control action; control action and you control the world. —
Peter Kreeft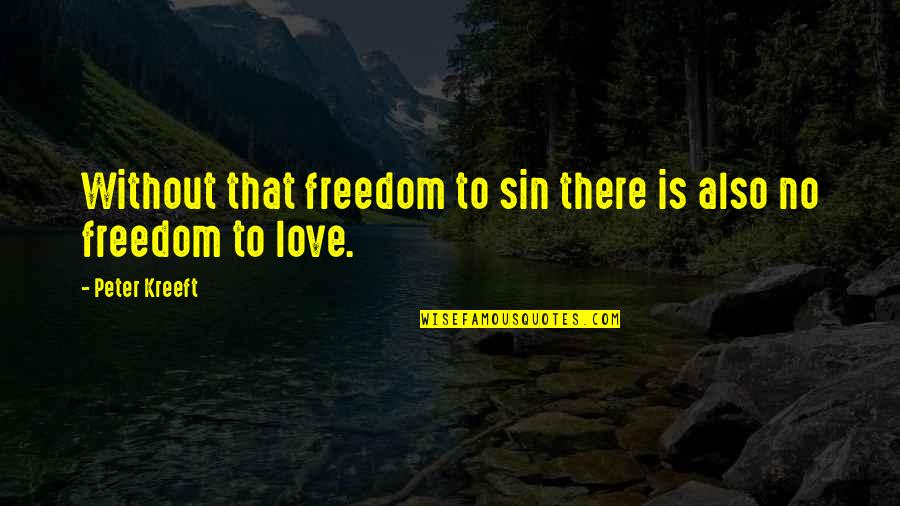 Without that freedom to sin there is also no freedom to love. —
Peter Kreeft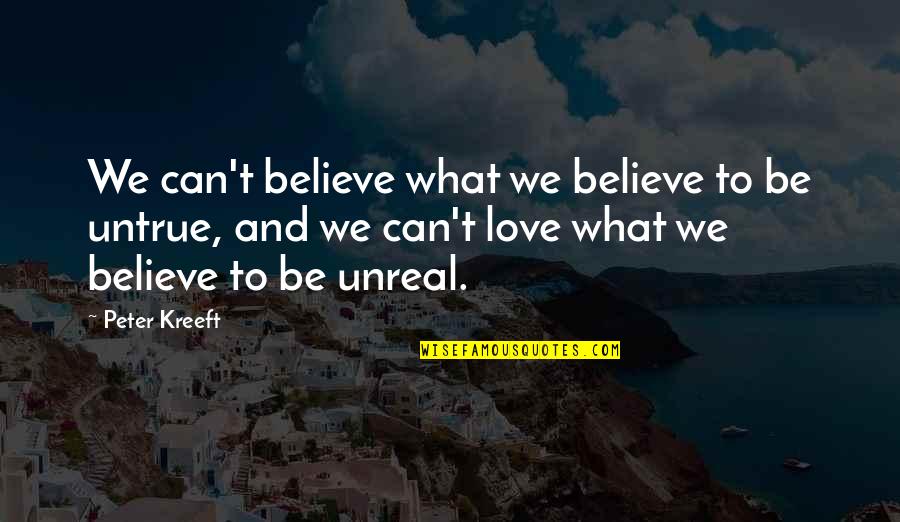 We can't believe what we believe to be untrue, and we can't love what we believe to be unreal. —
Peter Kreeft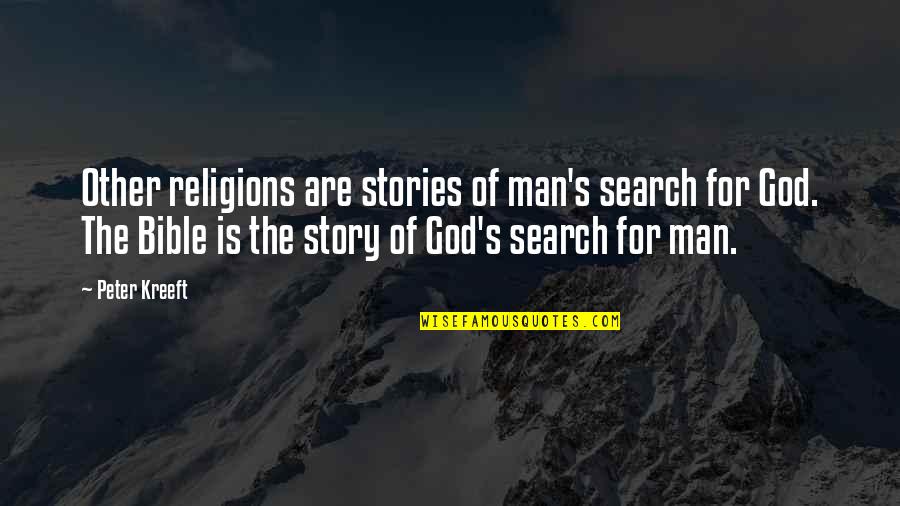 Other religions are stories of man's search for God. The Bible is the story of God's search for man. —
Peter Kreeft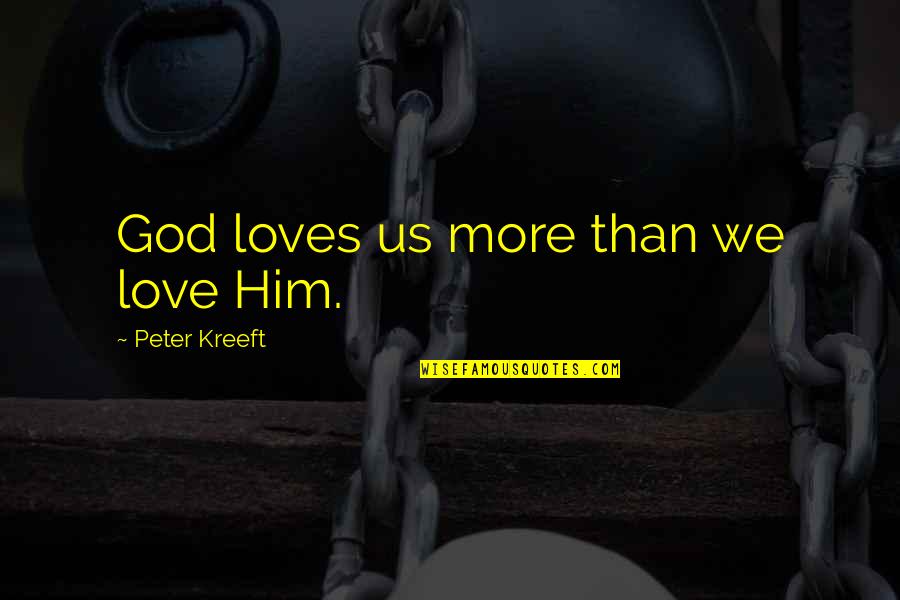 God loves us more than we love Him. —
Peter Kreeft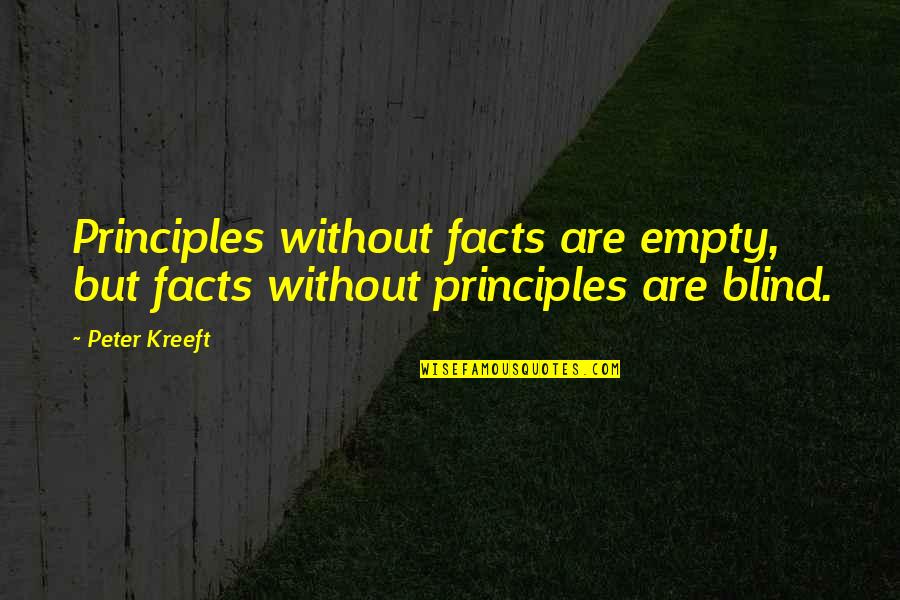 Principles without facts are empty, but facts without principles are blind. —
Peter Kreeft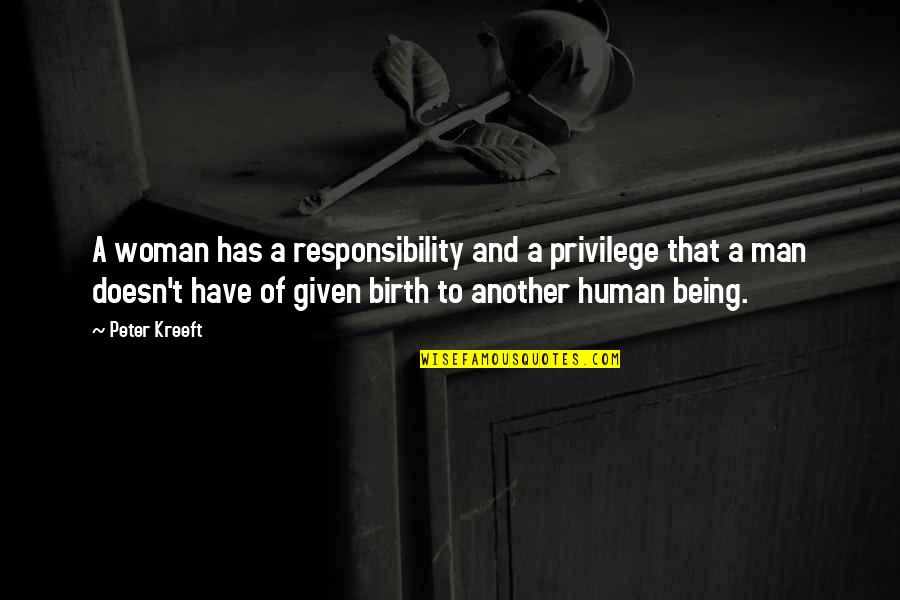 A woman has a responsibility and a privilege that a man doesn't have of given birth to another human being. —
Peter Kreeft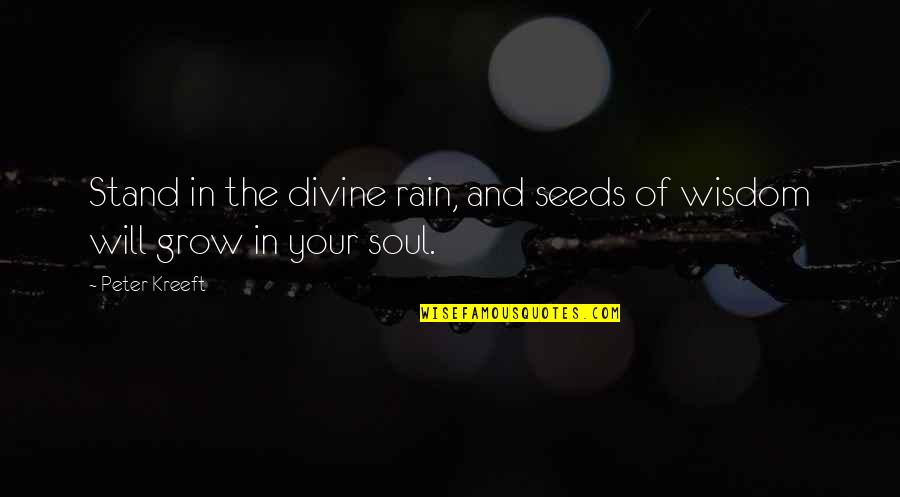 Stand in the divine rain, and seeds of wisdom will grow in your soul. —
Peter Kreeft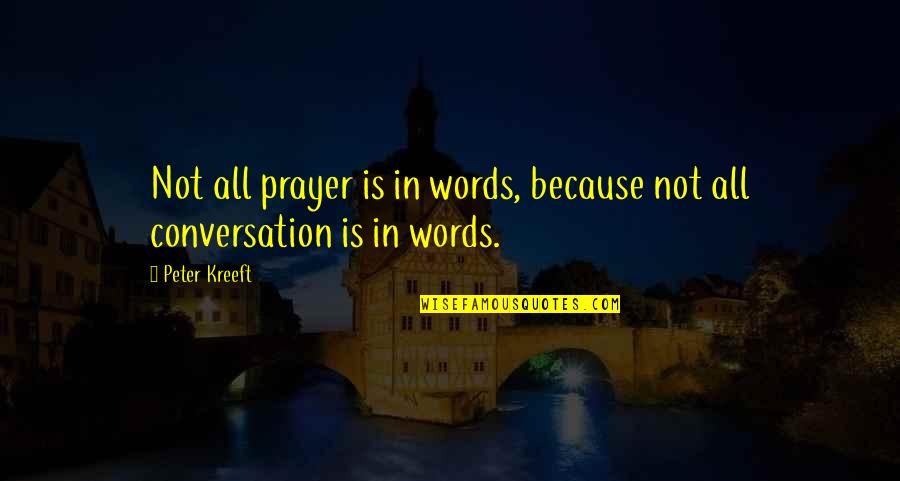 Not all prayer is in words, because not all conversation is in words. —
Peter Kreeft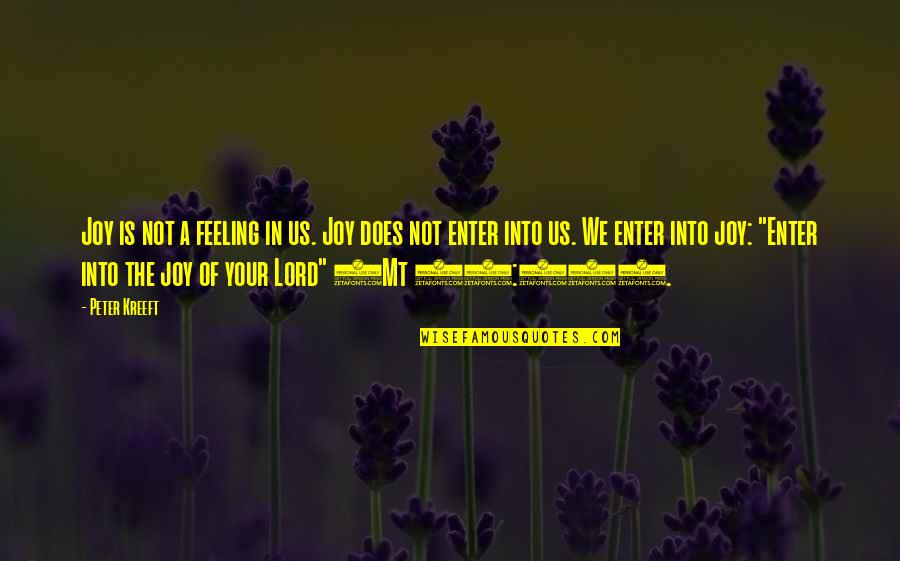 Joy is not a feeling in us. Joy does not enter into us. We enter into joy: "Enter into the joy of your Lord" (Mt 25:21). —
Peter Kreeft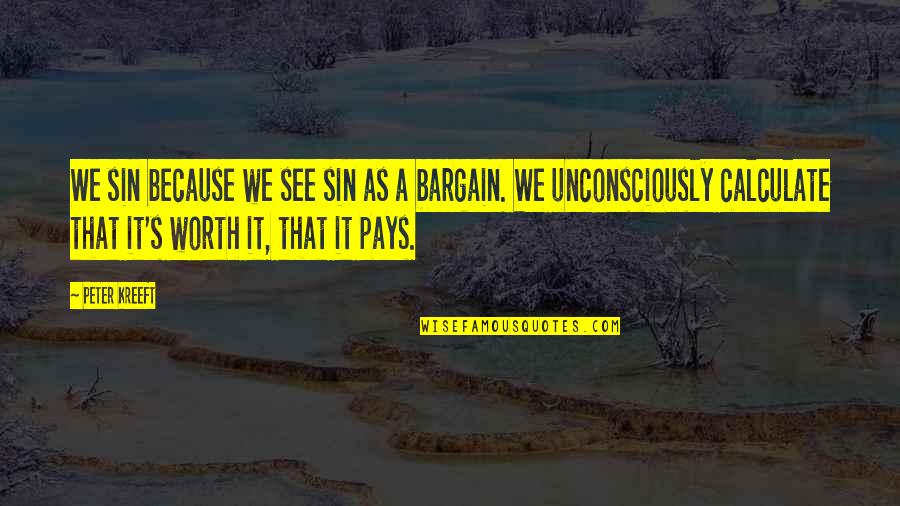 We sin because we see sin as a bargain. We unconsciously calculate that it's worth it, that it pays. —
Peter Kreeft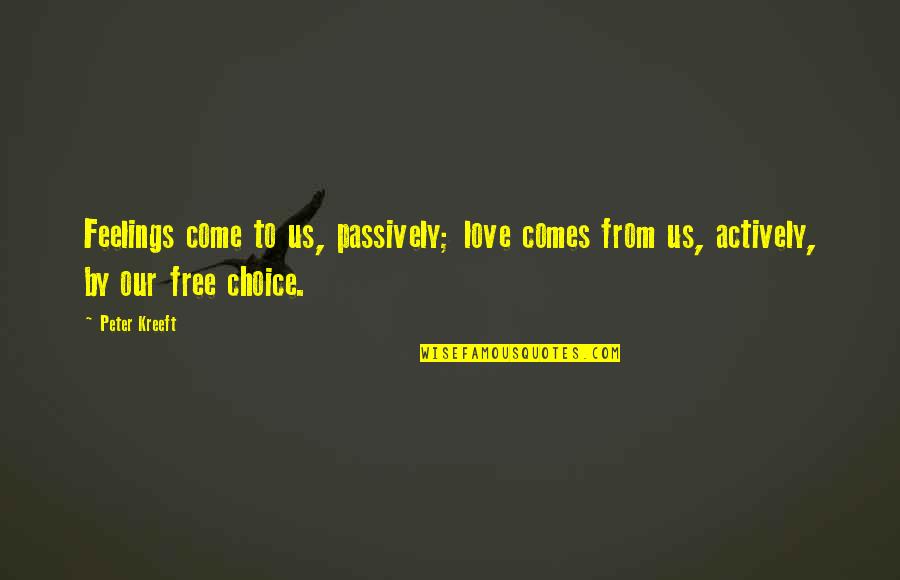 Feelings come to us, passively; love comes from us, actively, by our free choice. —
Peter Kreeft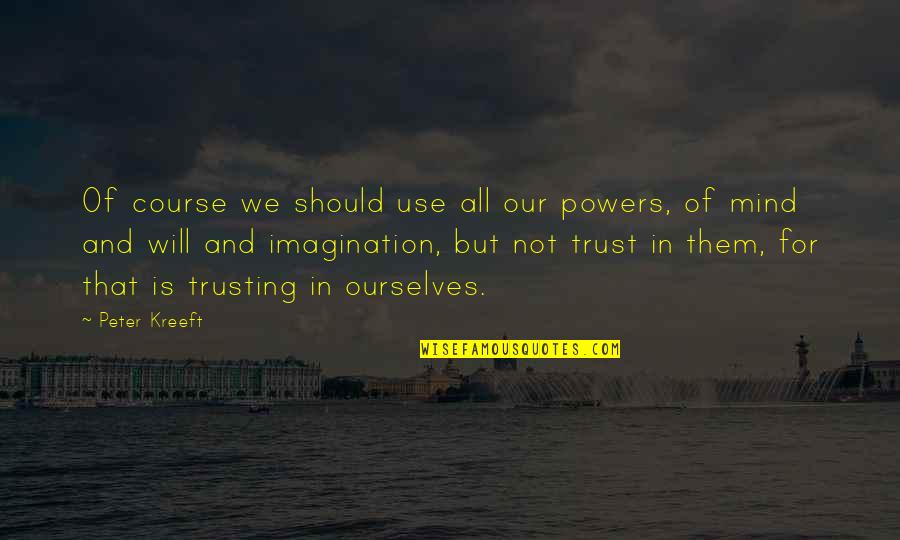 Of course we should use all our powers, of mind and will and imagination, but not trust in them, for that is trusting in ourselves. —
Peter Kreeft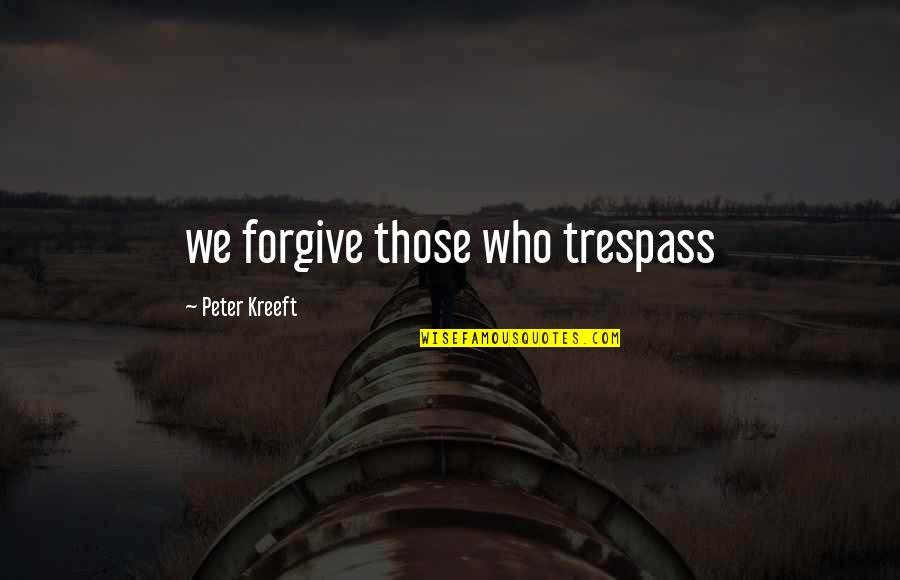 we forgive those who trespass —
Peter Kreeft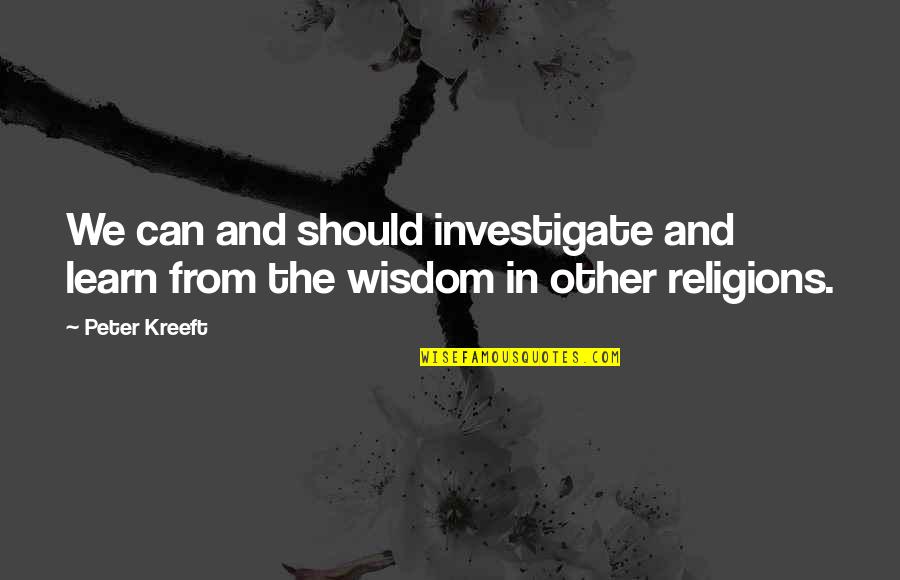 We can and should investigate and learn from the wisdom in other religions. —
Peter Kreeft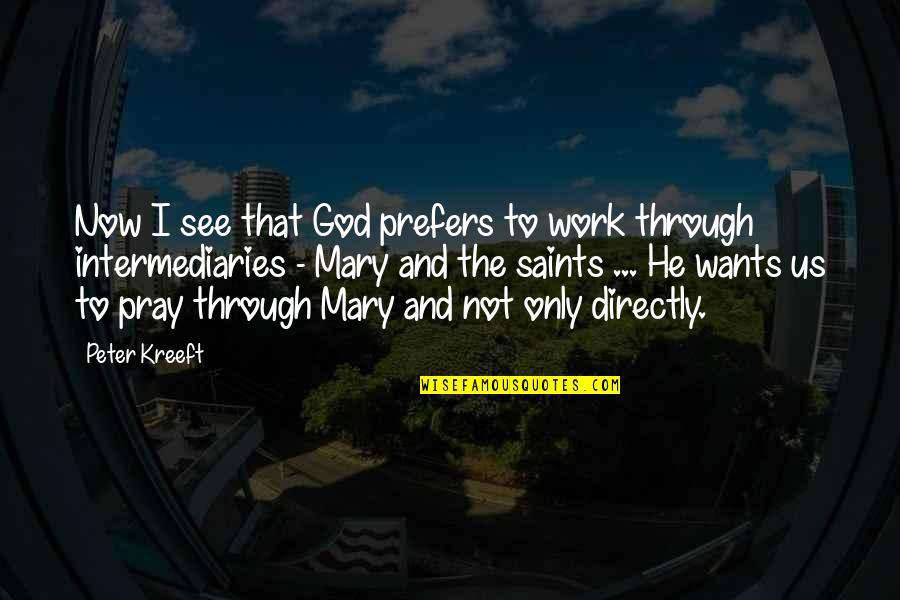 Now I see that God prefers to work through intermediaries - Mary and the saints ... He wants us to pray through Mary and not only directly. —
Peter Kreeft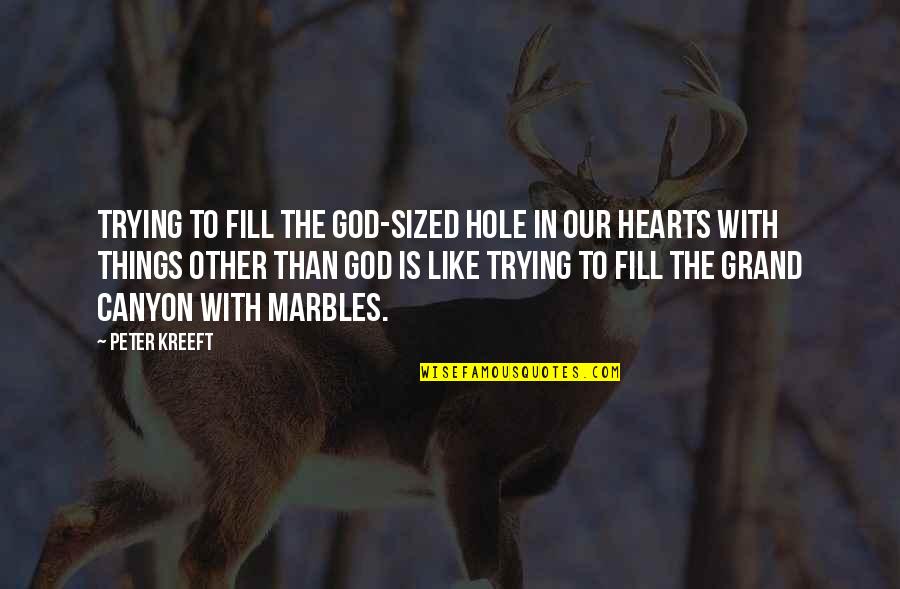 Trying to fill the God-sized hole in our hearts with things other than God is like trying to fill the Grand Canyon with marbles. —
Peter Kreeft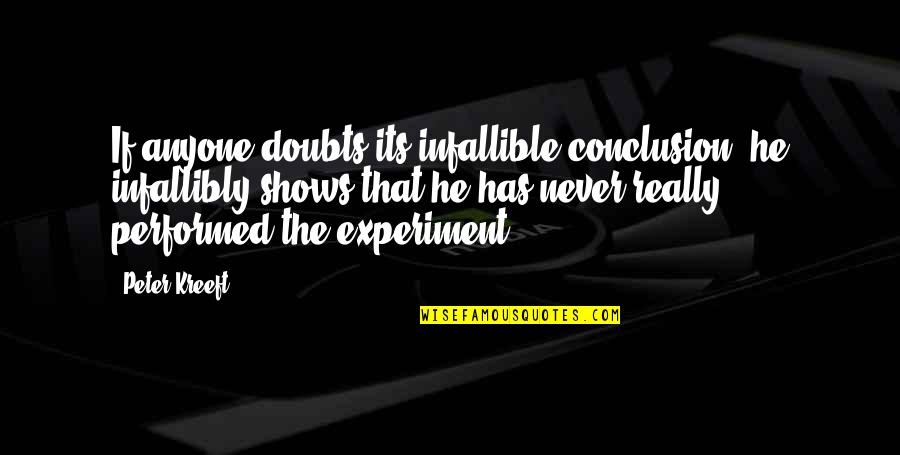 If anyone doubts its infallible conclusion, he infallibly shows that he has never really performed the experiment. —
Peter Kreeft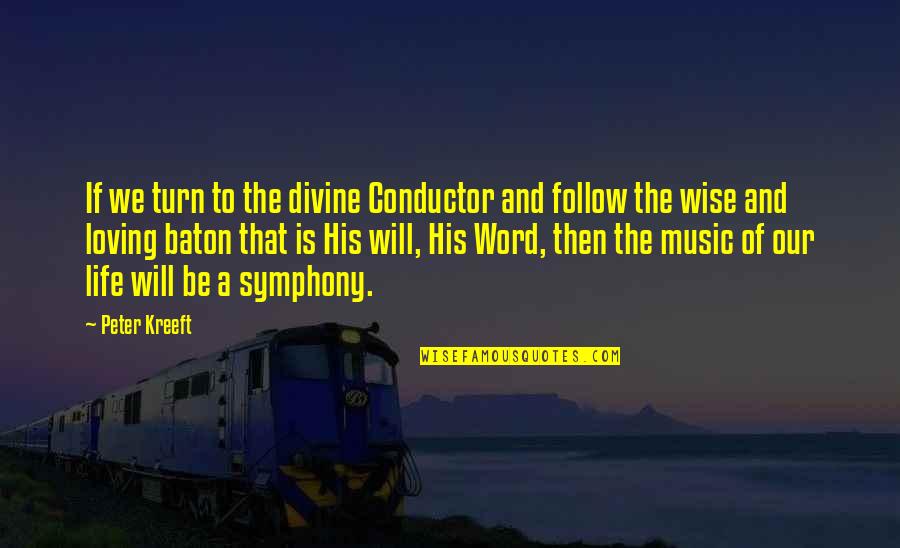 If we turn to the divine Conductor and follow the wise and loving baton that is His will, His Word, then the music of our life will be a symphony. —
Peter Kreeft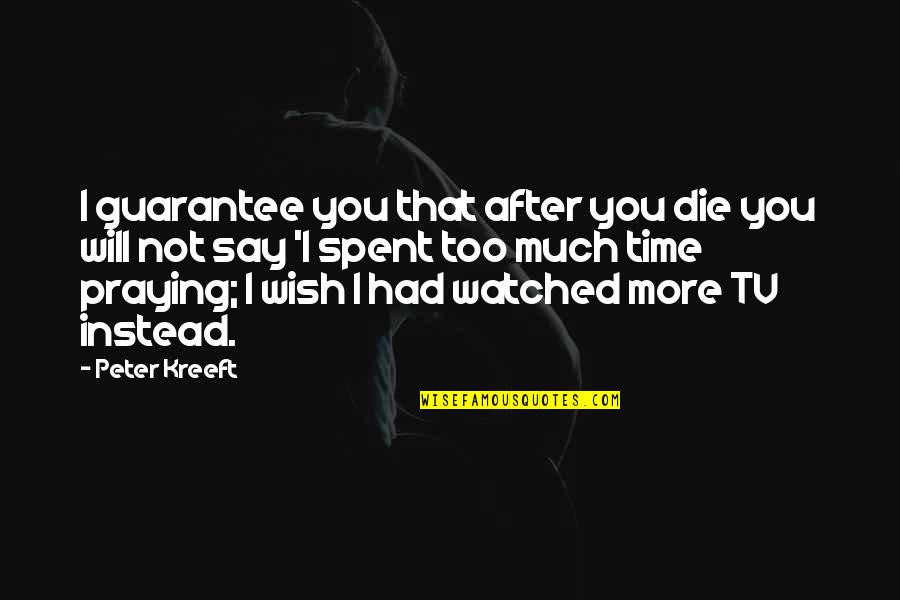 I guarantee you that after you die you will not say 'I spent too much time praying; I wish I had watched more TV instead. —
Peter Kreeft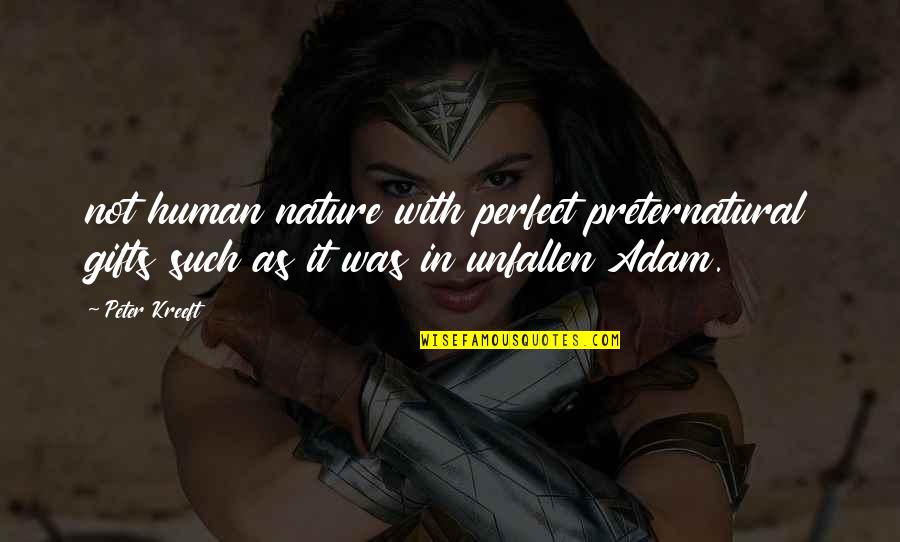 not human nature with perfect preternatural gifts such as it was in unfallen Adam. —
Peter Kreeft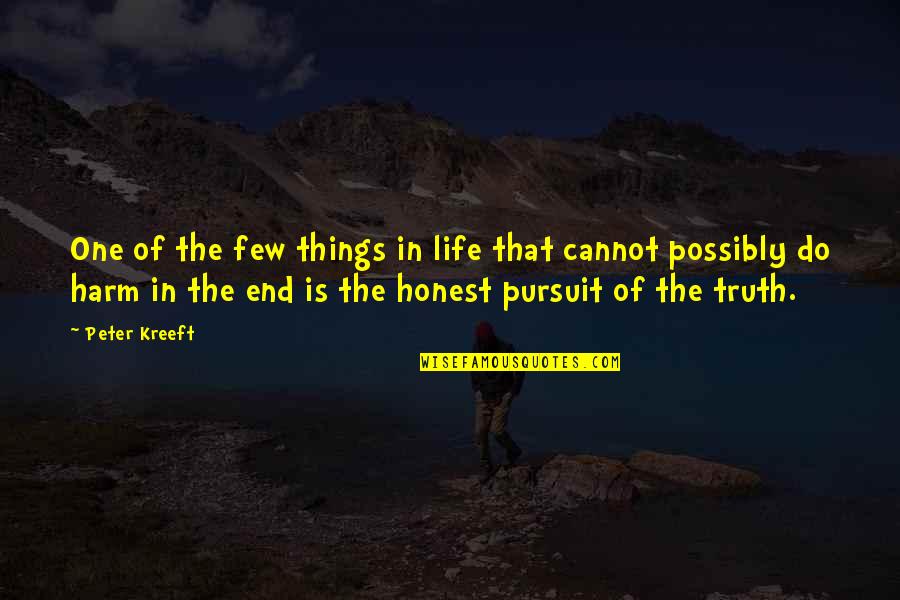 One of the few things in life that cannot possibly do harm in the end is the honest pursuit of the truth. —
Peter Kreeft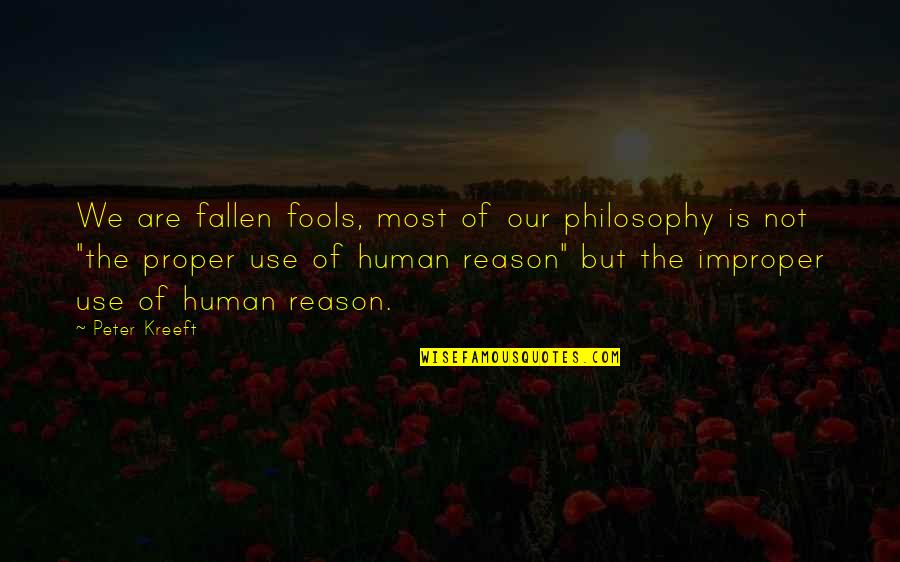 We are fallen fools, most of our philosophy is not "the proper use of human reason" but the improper use of human reason. —
Peter Kreeft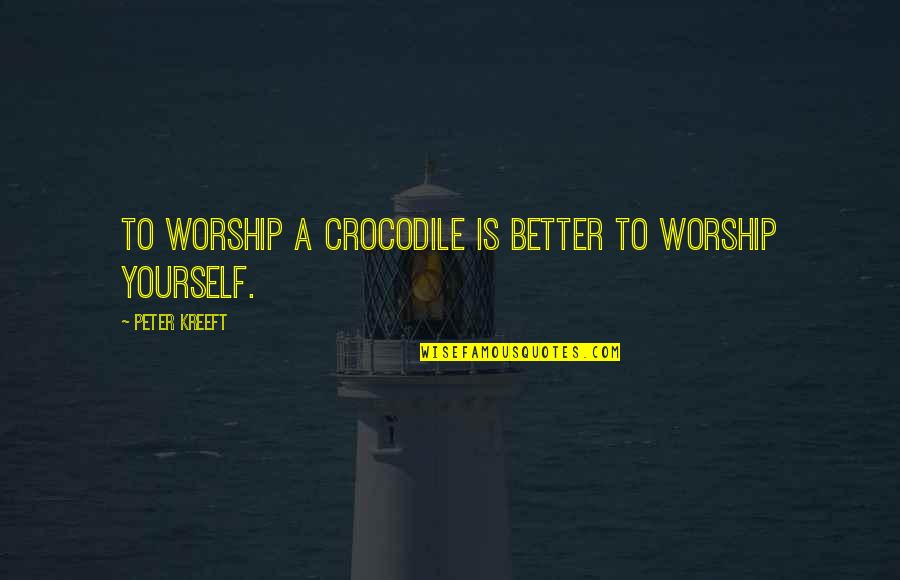 To worship a crocodile is better to worship yourself. —
Peter Kreeft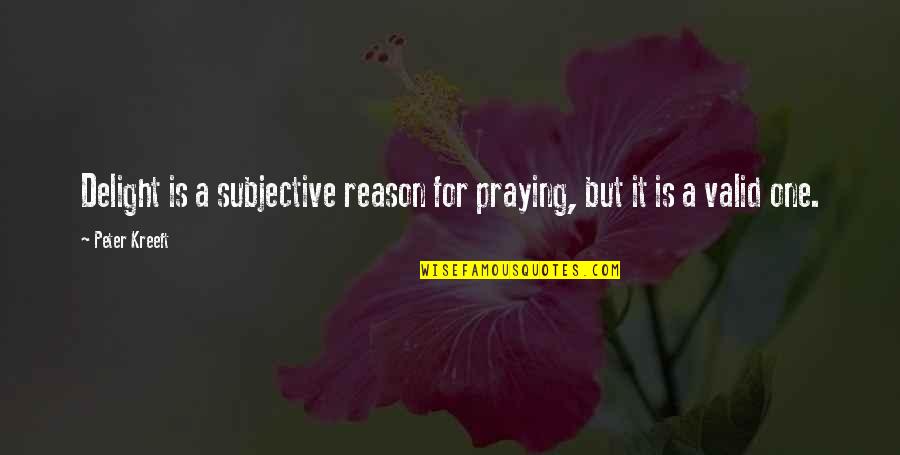 Delight is a subjective reason for praying, but it is a valid one. —
Peter Kreeft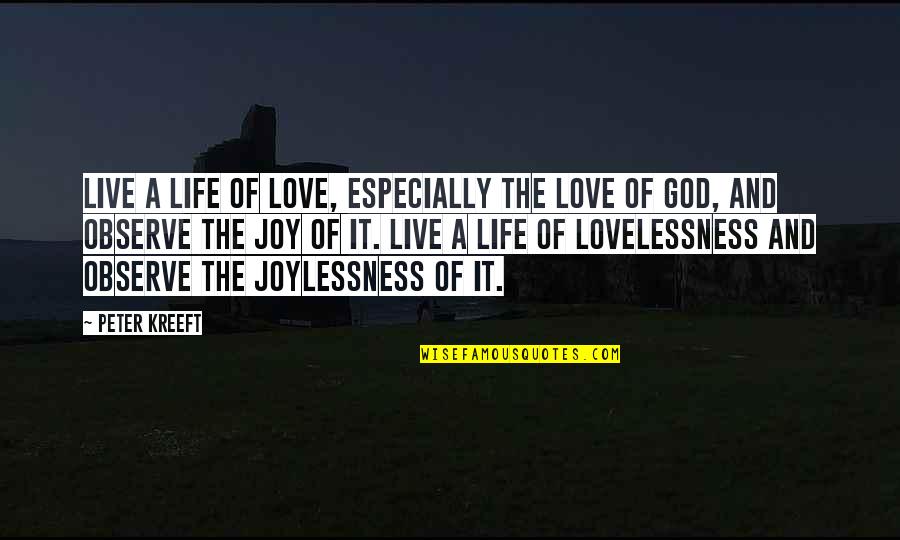 Live a life of love, especially the love of God, and observe the joy of it. Live a life of lovelessness and observe the joylessness of it. —
Peter Kreeft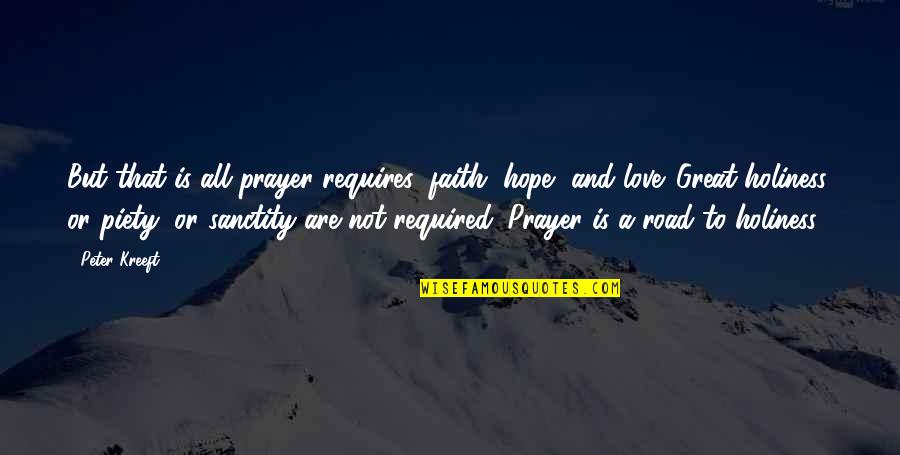 But that is all prayer requires: faith, hope, and love. Great holiness, or piety, or sanctity are not required. Prayer is a road to holiness. —
Peter Kreeft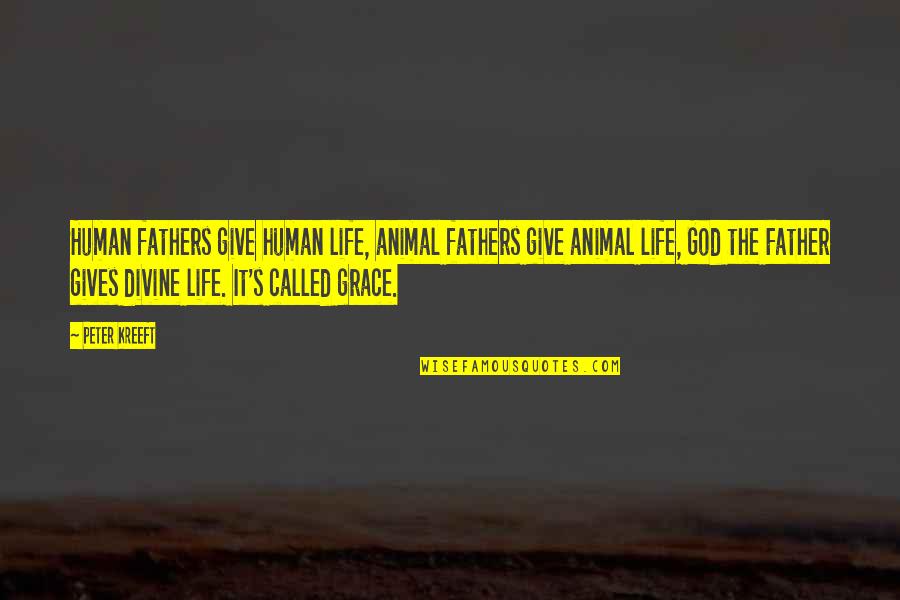 Human fathers give human life, animal fathers give animal life, God the Father gives divine life. It's called grace. —
Peter Kreeft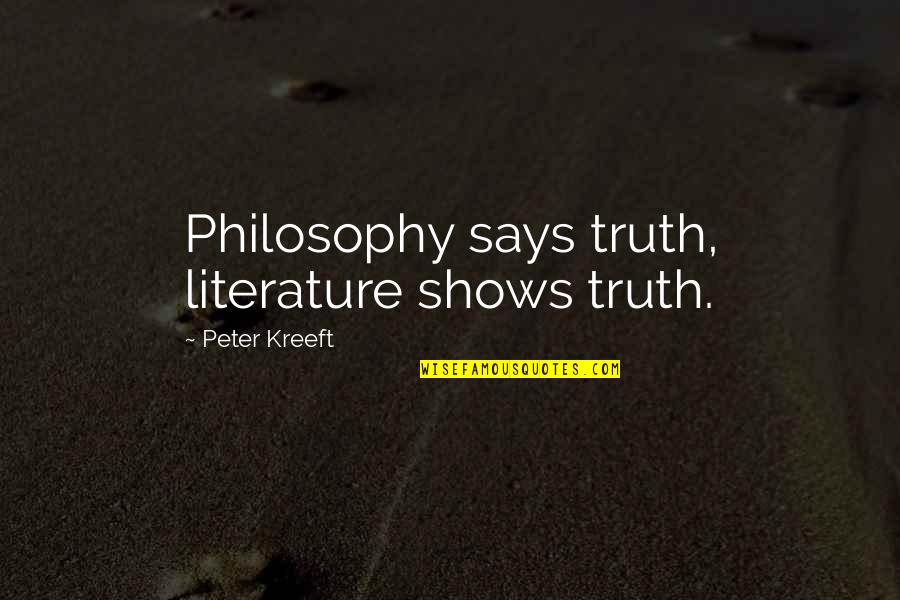 Philosophy says truth, literature shows truth. —
Peter Kreeft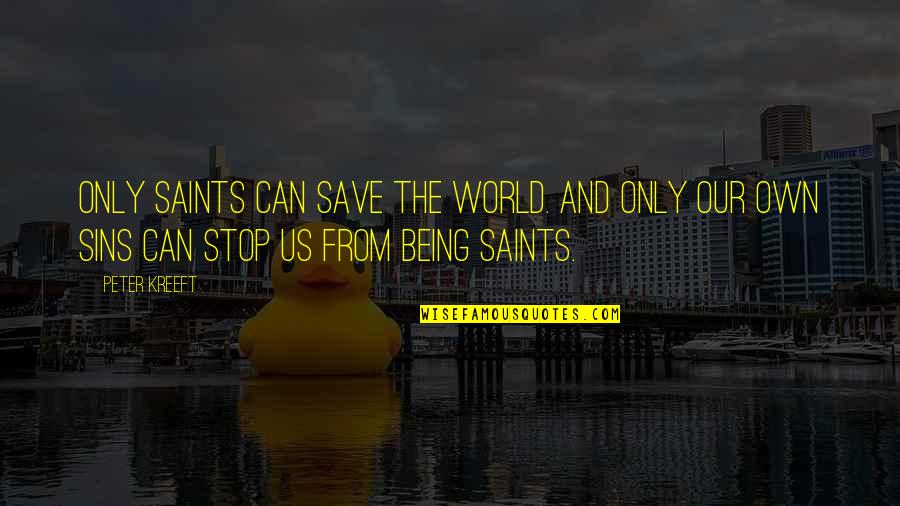 Only saints can save the world. And only our own sins can stop us from being saints. —
Peter Kreeft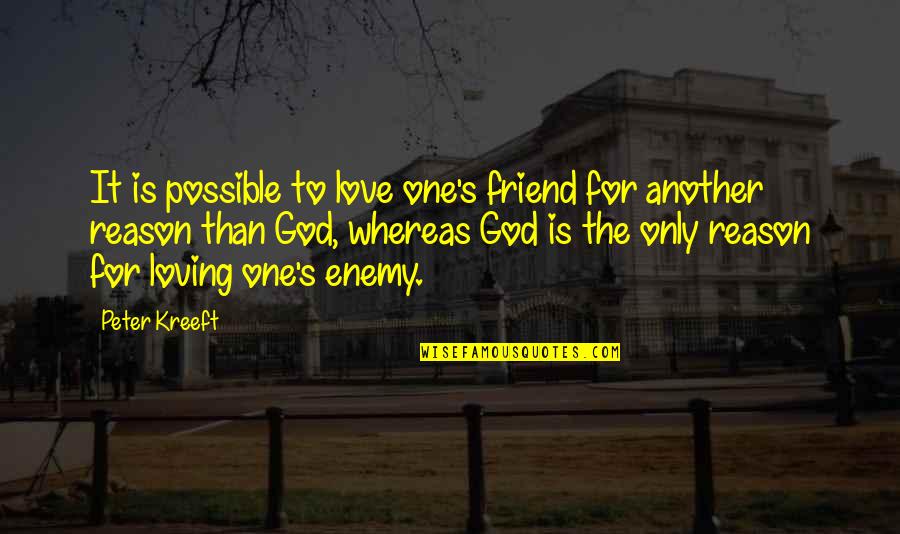 It is possible to love one's friend for another reason than God, whereas God is the only reason for loving one's enemy. —
Peter Kreeft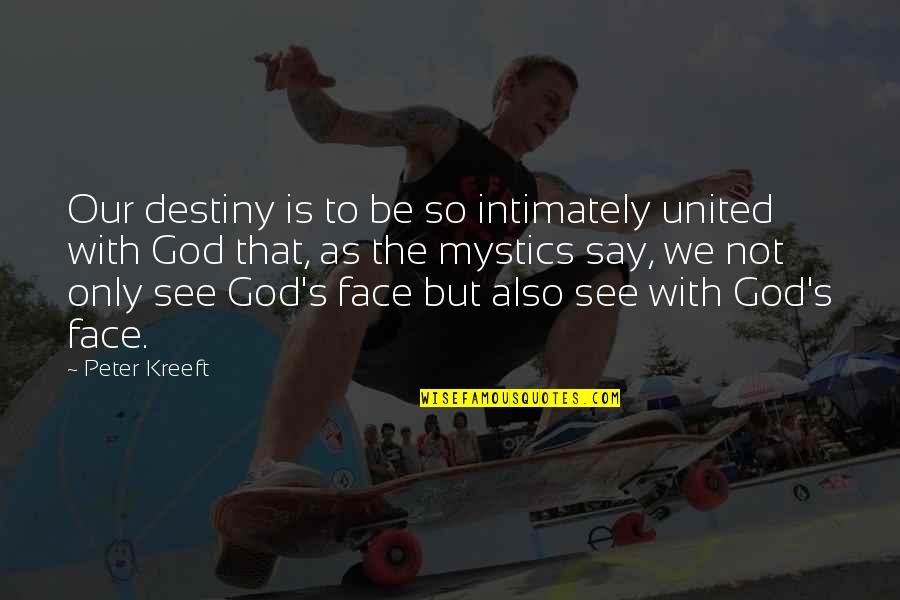 Our destiny is to be so intimately united with God that, as the mystics say, we not only see God's face but also see with God's face. —
Peter Kreeft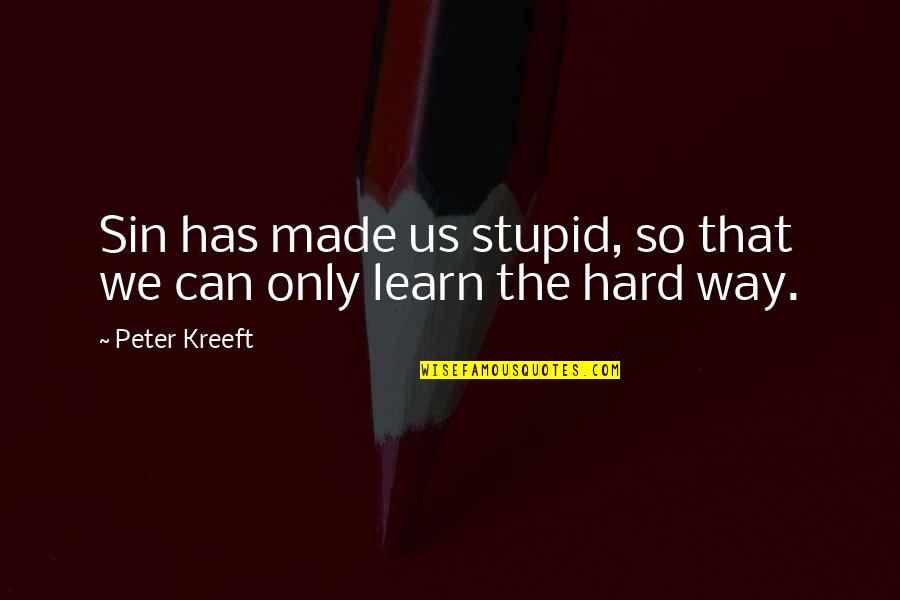 Sin has made us stupid, so that we can only learn the hard way. —
Peter Kreeft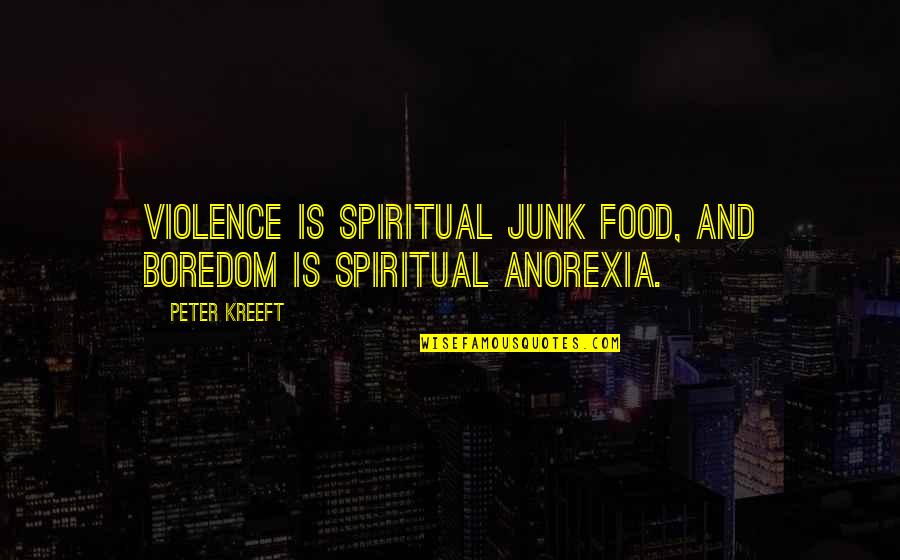 Violence is spiritual junk food, and boredom is spiritual anorexia. —
Peter Kreeft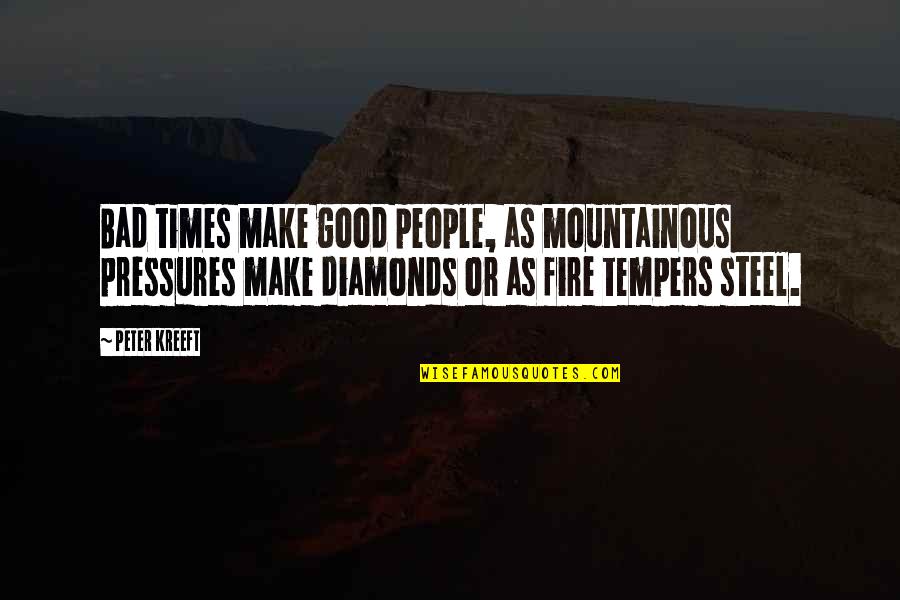 Bad times make good people, as mountainous pressures make diamonds or as fire tempers steel. —
Peter Kreeft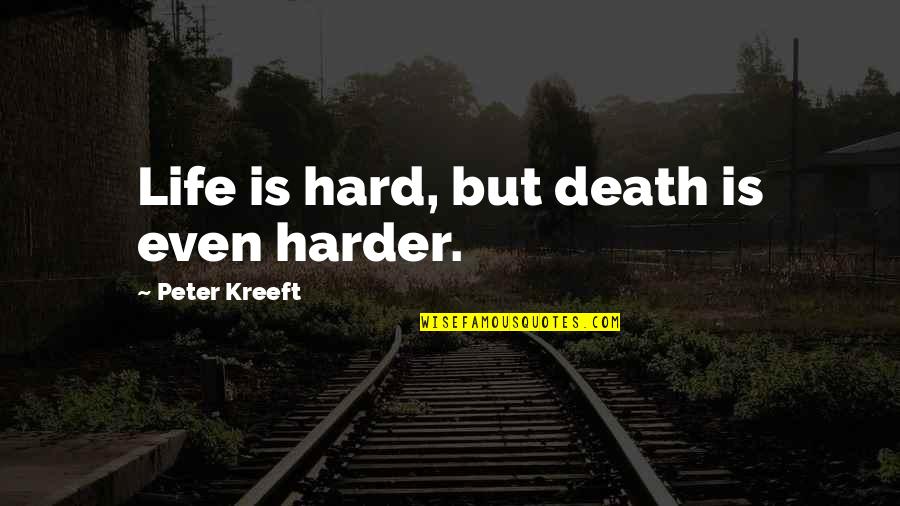 Life is hard, but death is even harder. —
Peter Kreeft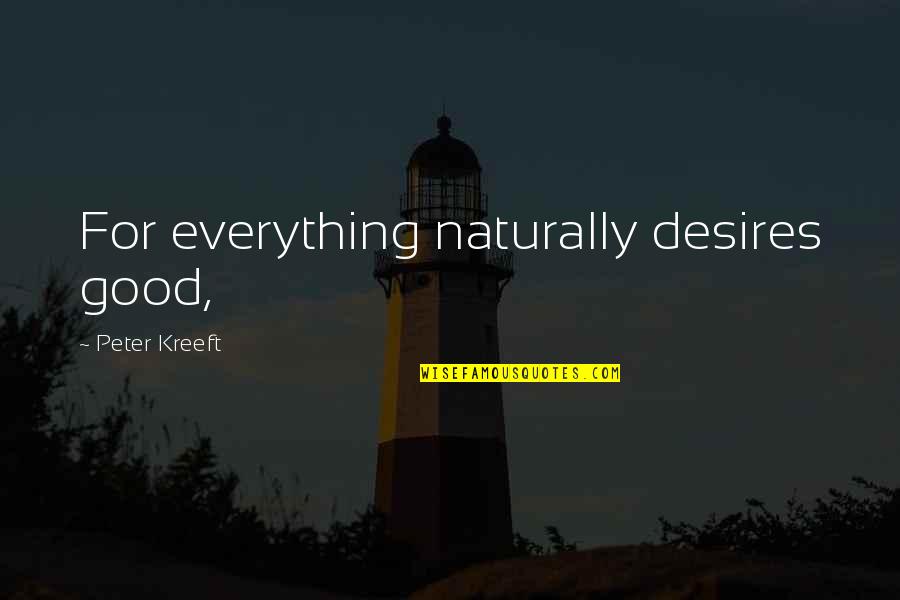 For everything naturally desires good, —
Peter Kreeft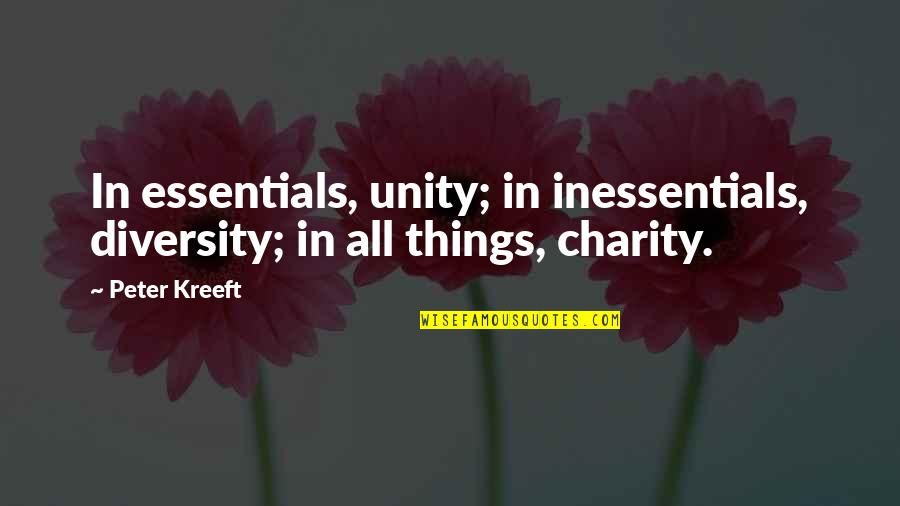 In essentials, unity; in inessentials, diversity; in all things, charity. —
Peter Kreeft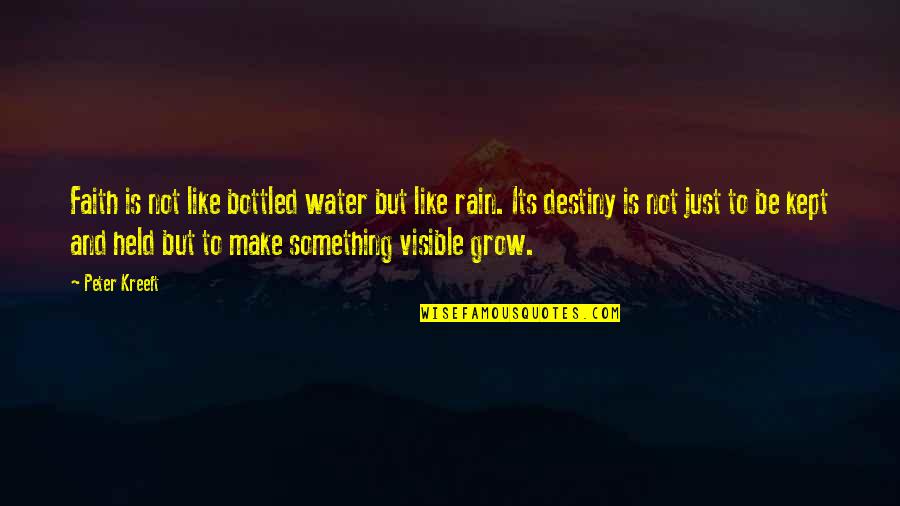 Faith is not like bottled water but like rain. Its destiny is not just to be kept and held but to make something visible grow. —
Peter Kreeft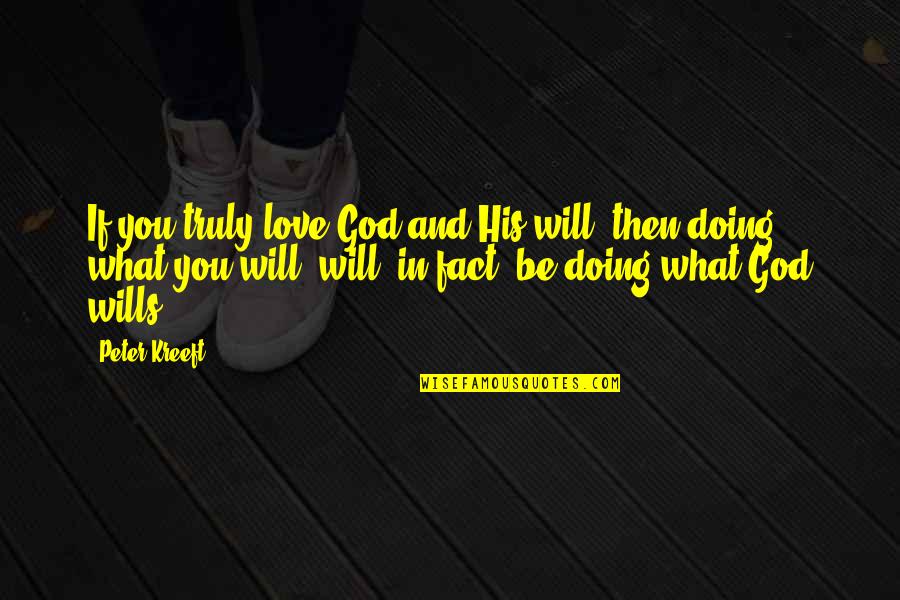 If you truly love God and His will, then doing what you will, will, in fact, be doing what God wills. —
Peter Kreeft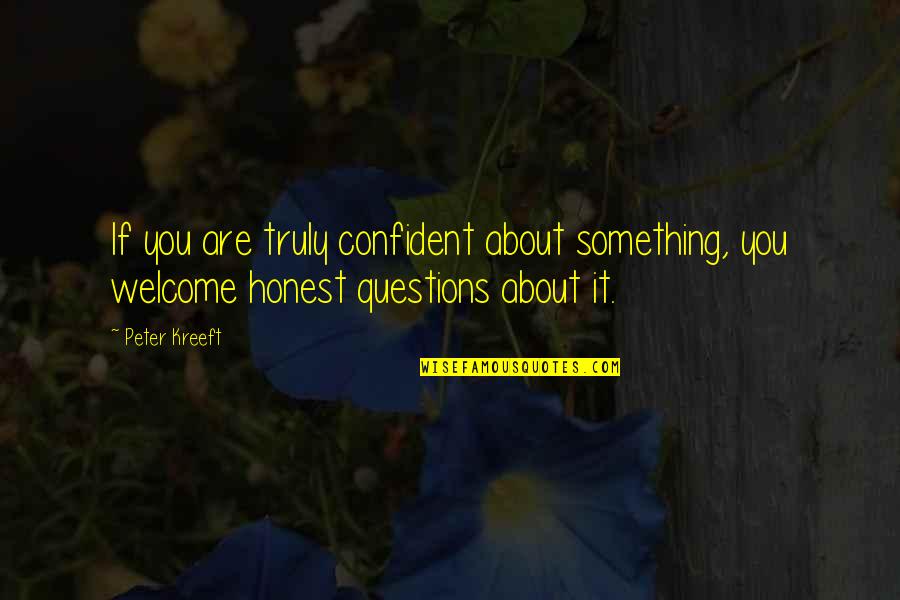 If you are truly confident about something, you welcome honest questions about it. —
Peter Kreeft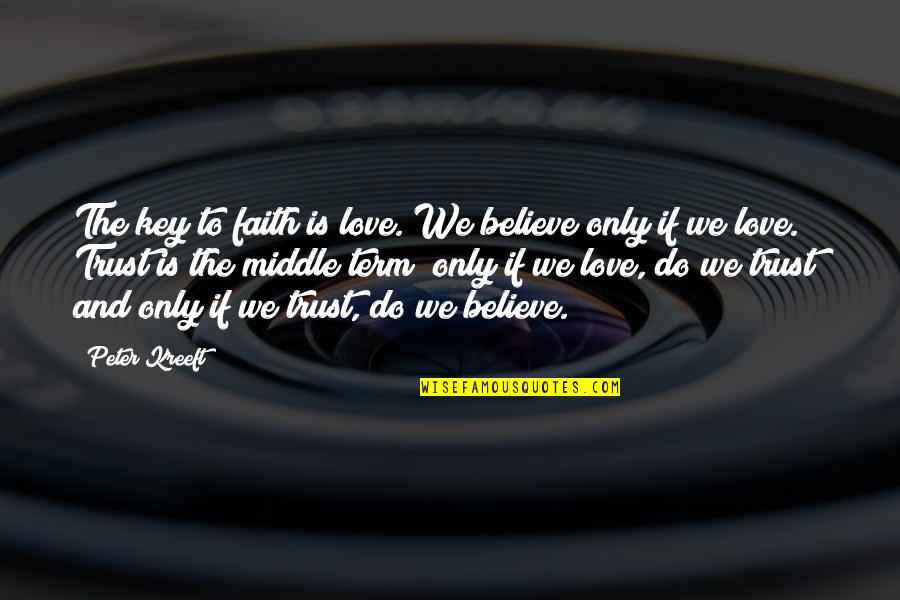 The key to faith is love. We believe only if we love. Trust is the middle term; only if we love, do we trust; and only if we trust, do we believe. —
Peter Kreeft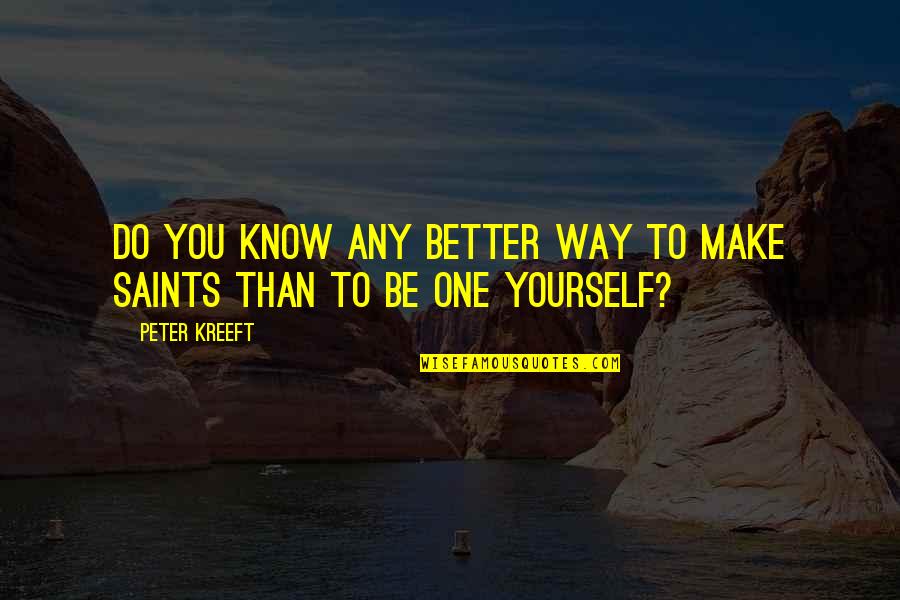 Do you know any better way to make saints than to be one yourself? —
Peter Kreeft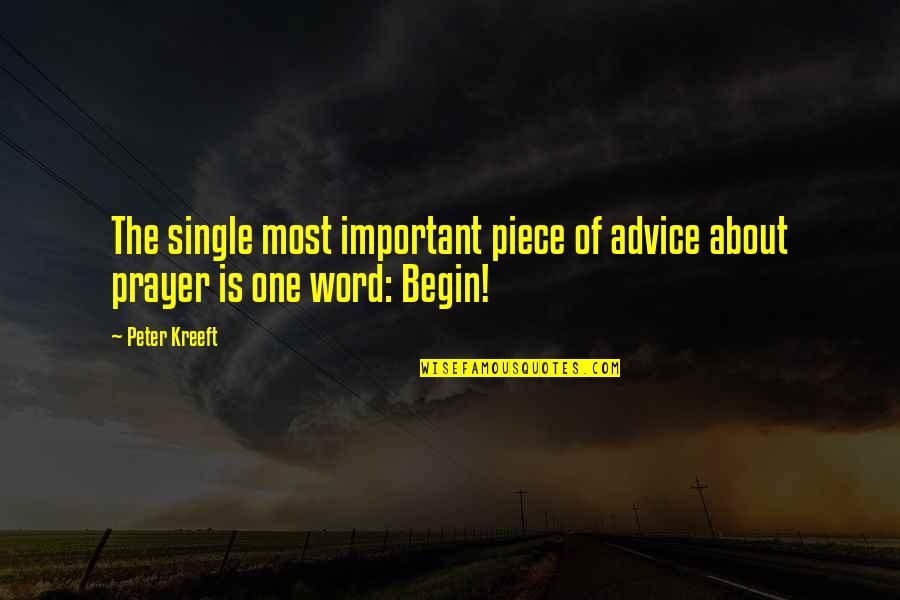 The single most important piece of advice about prayer is one word: Begin! —
Peter Kreeft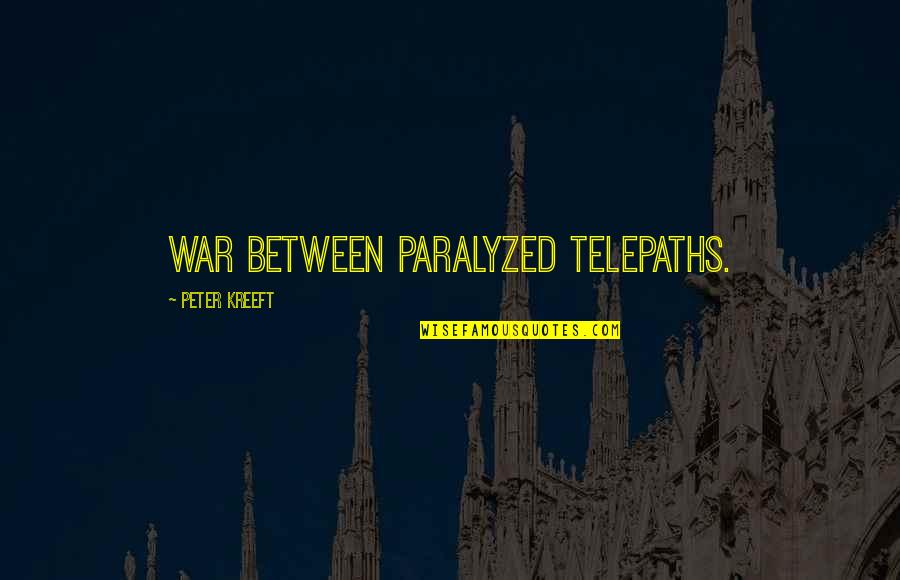 war between paralyzed telepaths. —
Peter Kreeft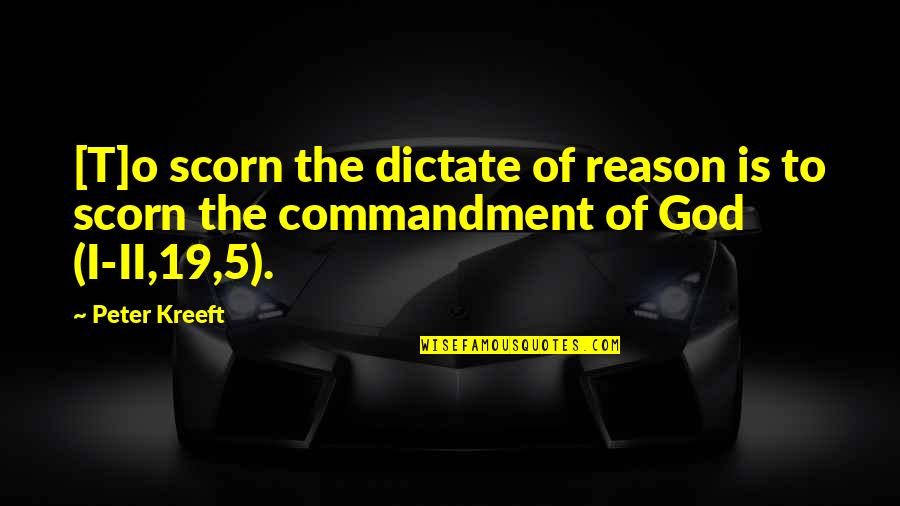 [T]o scorn the dictate of reason is to scorn the commandment of God (I-II,19,5). —
Peter Kreeft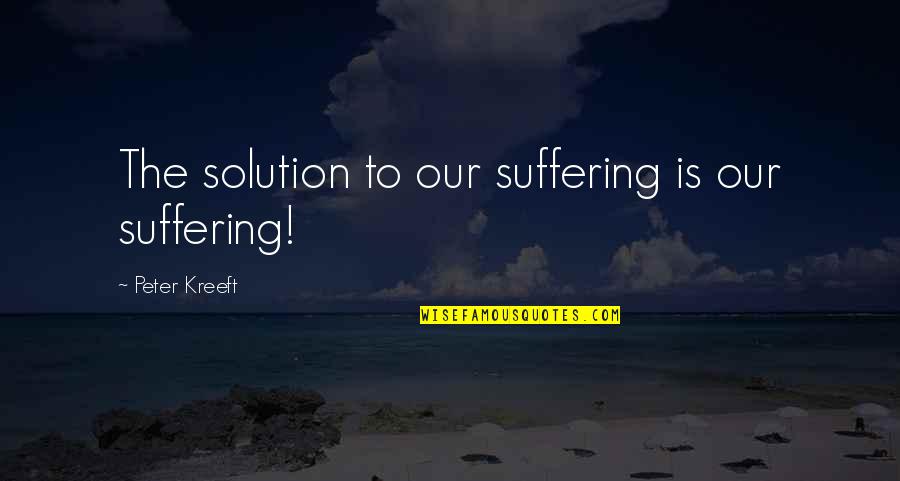 The solution to our suffering is our suffering! —
Peter Kreeft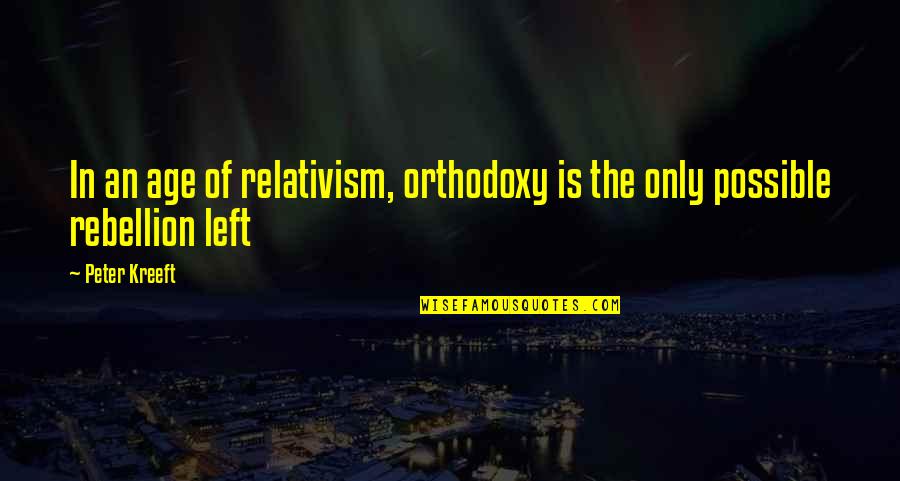 In an age of relativism, orthodoxy is the only possible rebellion left —
Peter Kreeft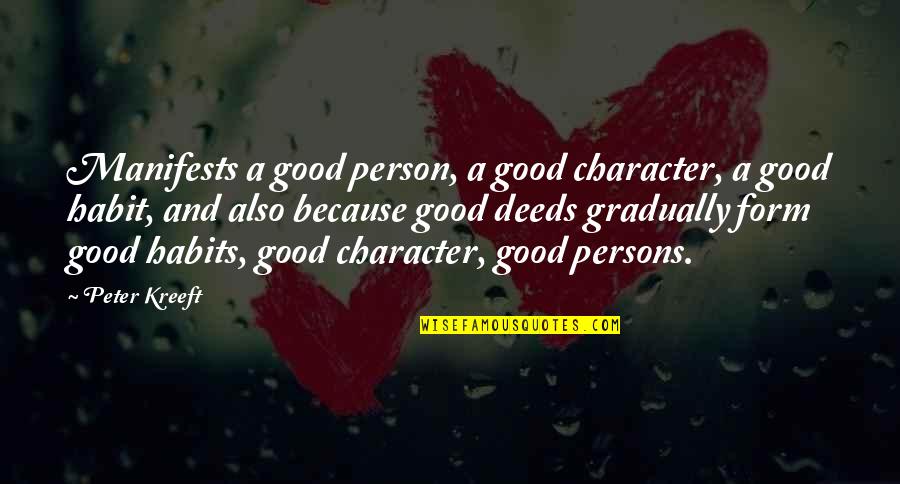 Manifests a good person, a good character, a good habit, and also because good deeds gradually form good habits, good character, good persons. —
Peter Kreeft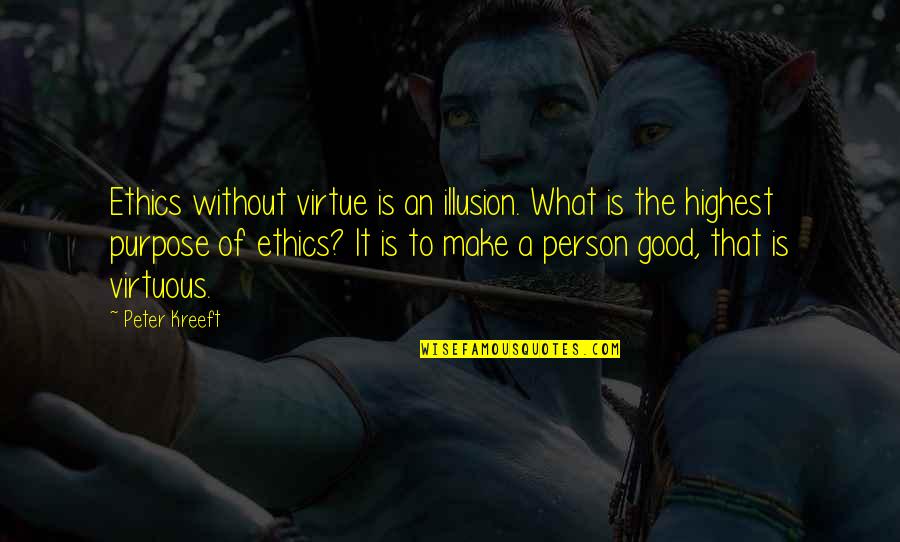 Ethics without virtue is an illusion. What is the highest purpose of ethics? It is to make a person good, that is virtuous. —
Peter Kreeft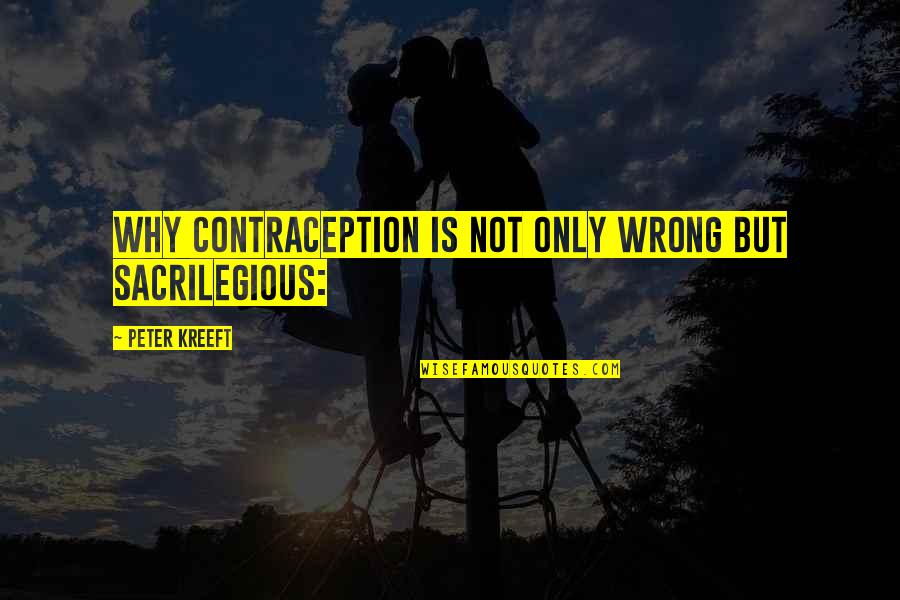 Why contraception is not only wrong but sacrilegious: —
Peter Kreeft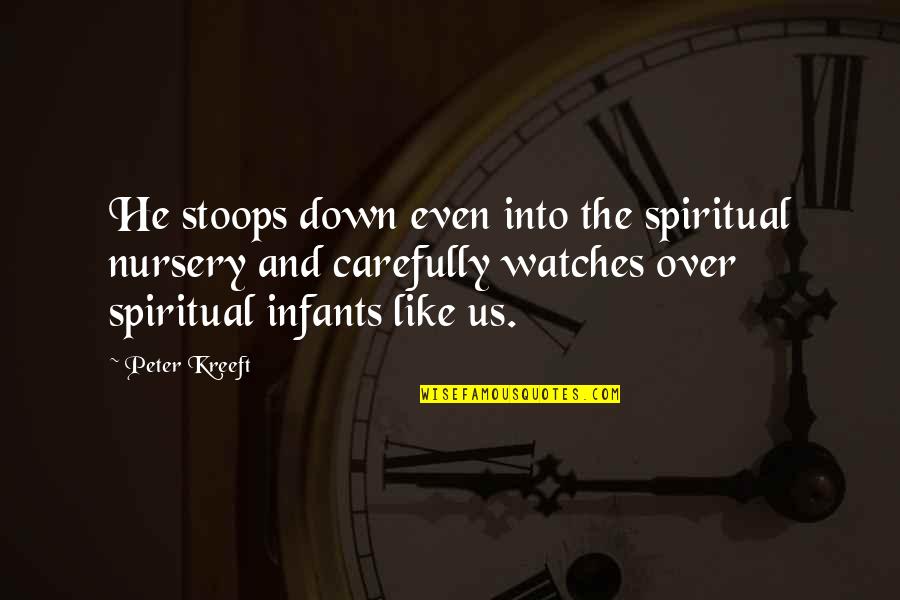 He stoops down even into the spiritual nursery and carefully watches over spiritual infants like us. —
Peter Kreeft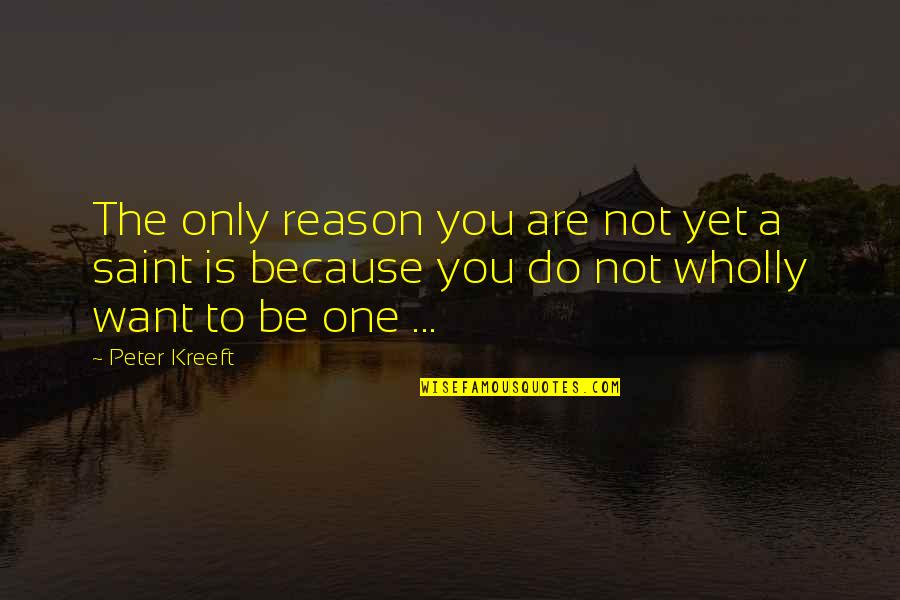 The only reason you are not yet a saint is because you do not wholly want to be one ... —
Peter Kreeft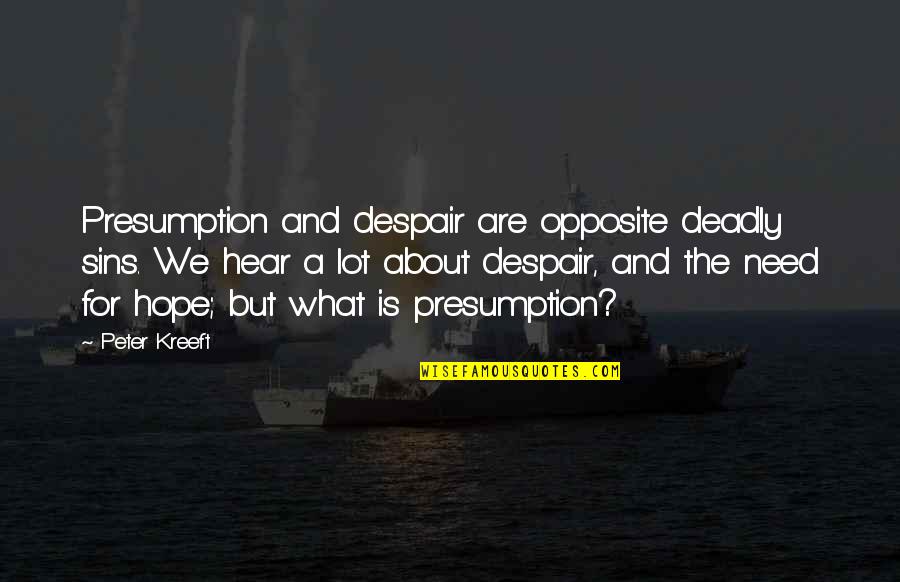 Presumption and despair are opposite deadly sins. We hear a lot about despair, and the need for hope; but what is presumption? —
Peter Kreeft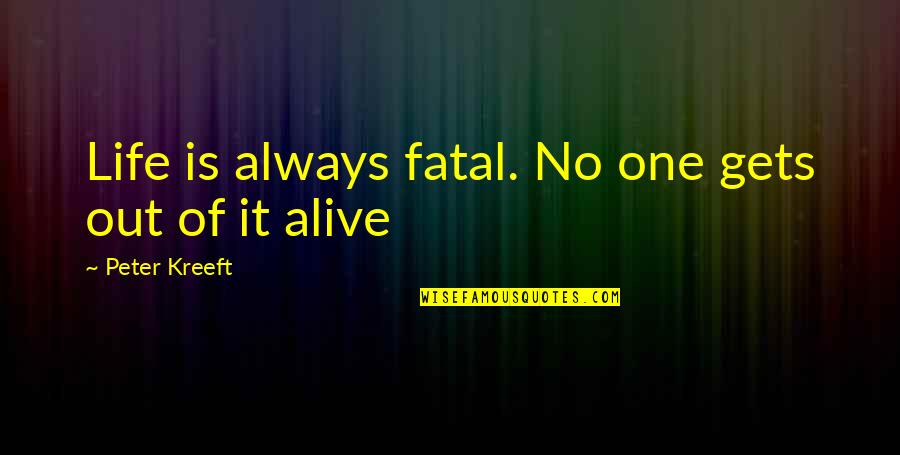 Life is always fatal. No one gets out of it alive —
Peter Kreeft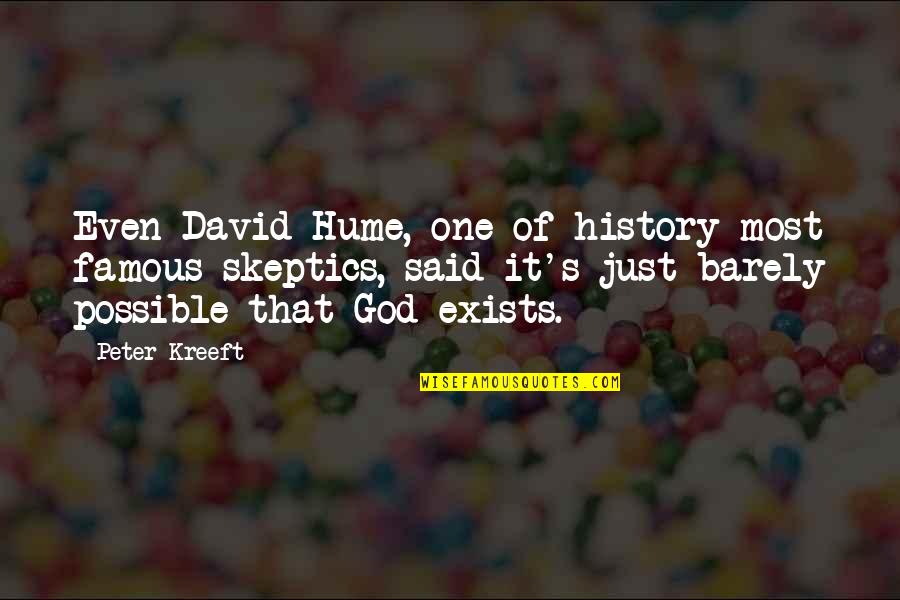 Even David Hume, one of history most famous skeptics, said it's just barely possible that God exists. —
Peter Kreeft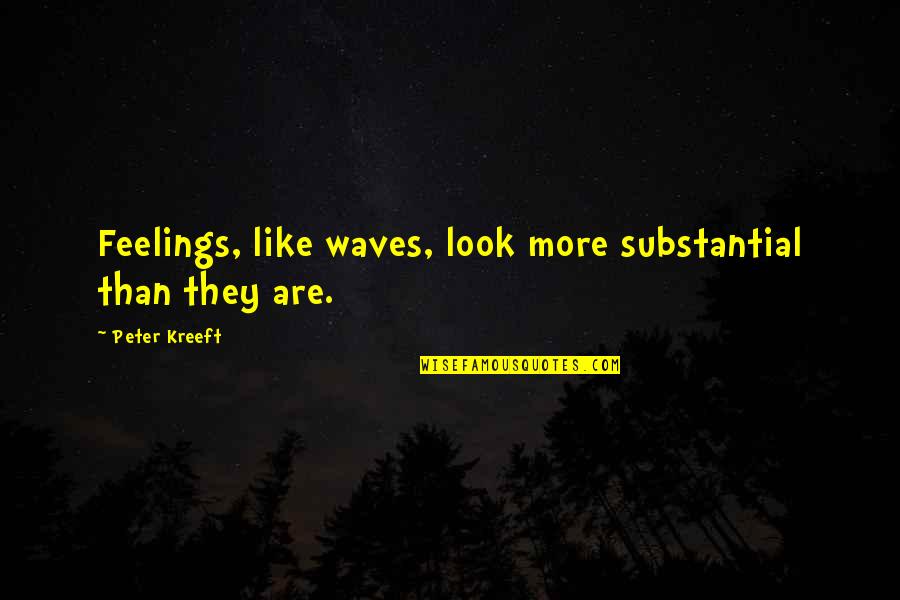 Feelings, like waves, look more substantial than they are. —
Peter Kreeft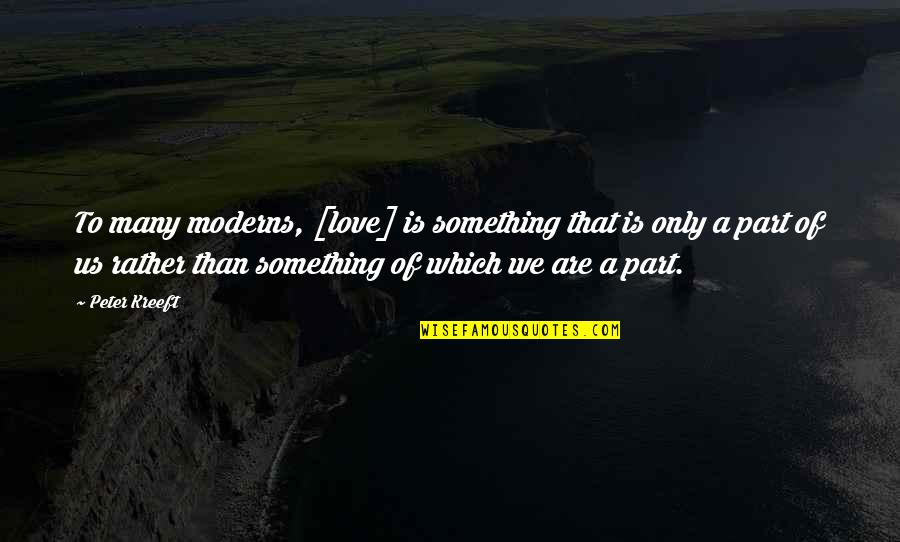 To many moderns, [love] is something that is only a part of us rather than something of which we are a part. —
Peter Kreeft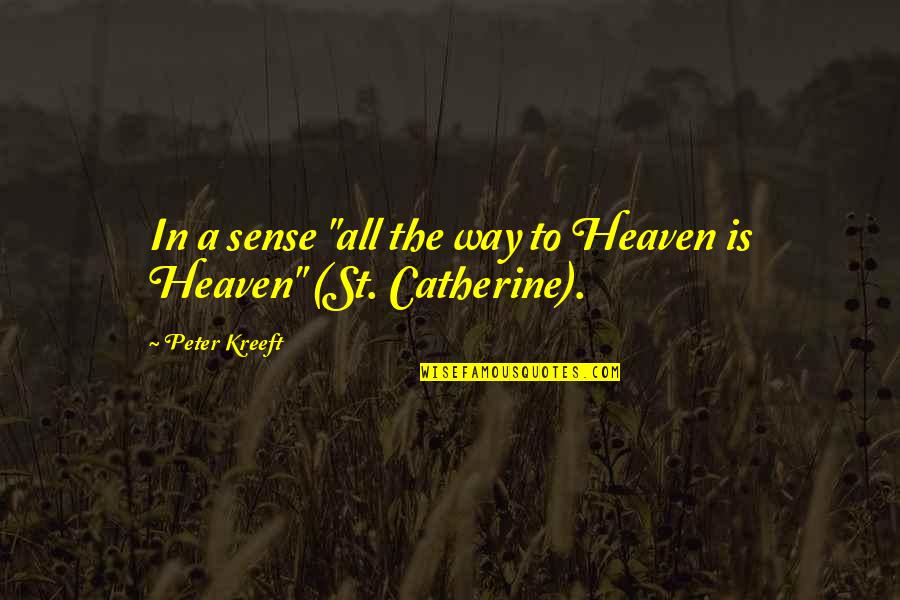 In a sense "all the way to Heaven is Heaven" (St. Catherine). —
Peter Kreeft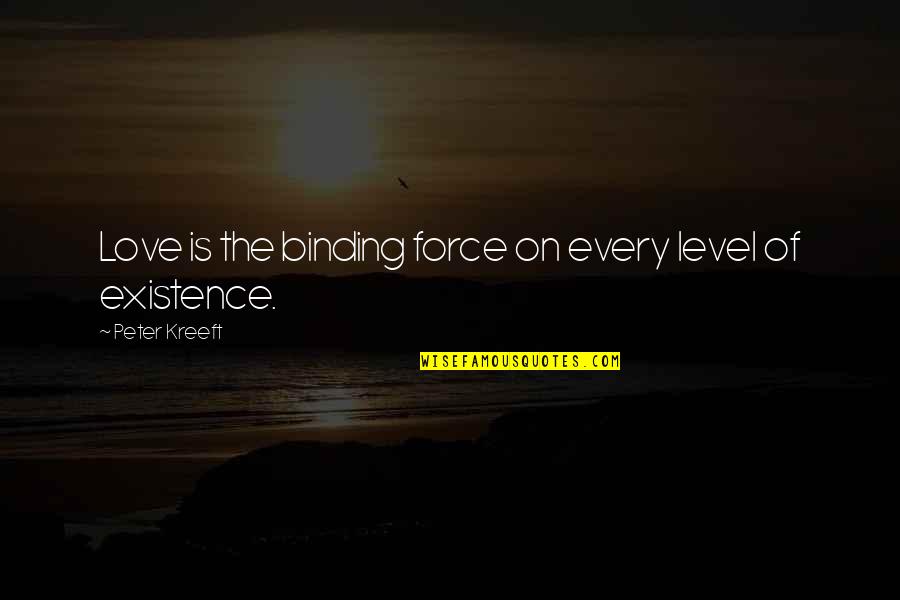 Love is the binding force on every level of existence. —
Peter Kreeft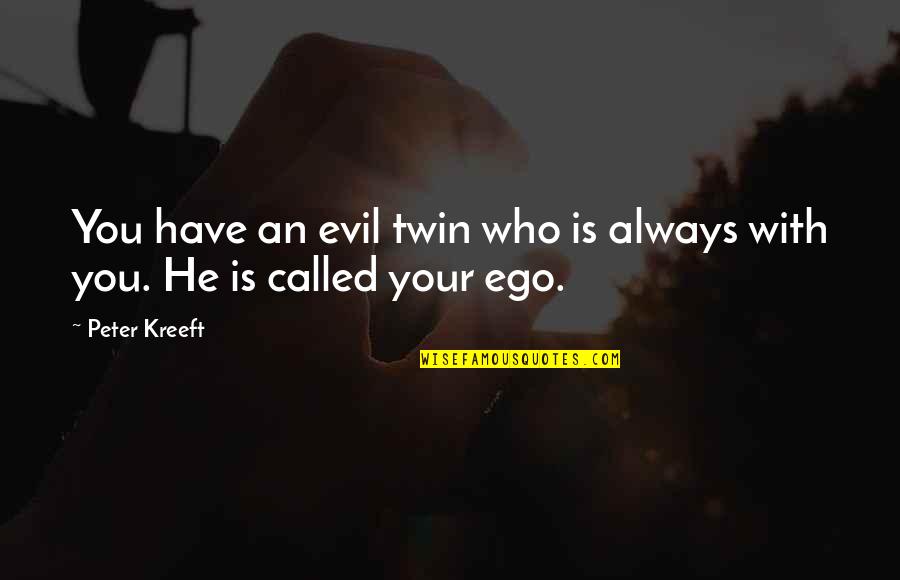 You have an evil twin who is always with you. He is called your ego. —
Peter Kreeft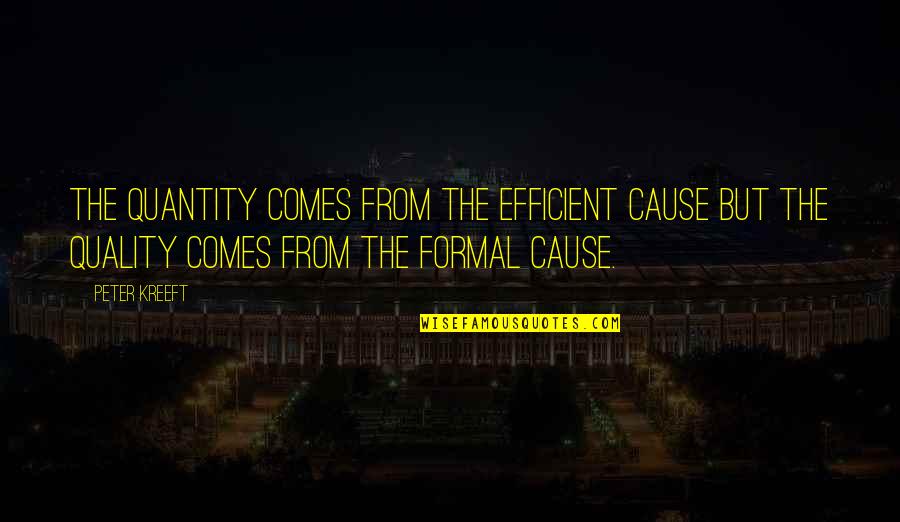 The quantity comes from the efficient cause but the quality comes from the formal cause. —
Peter Kreeft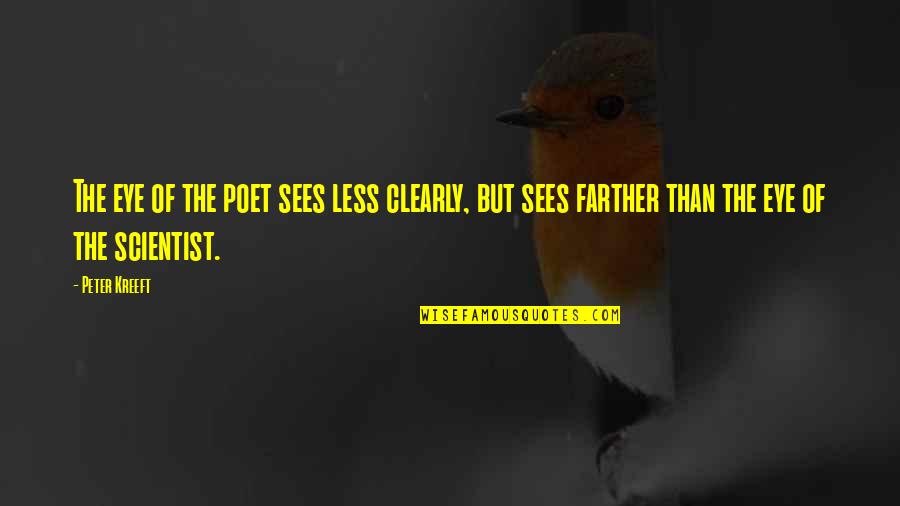 The eye of the poet sees less clearly, but sees farther than the eye of the scientist. —
Peter Kreeft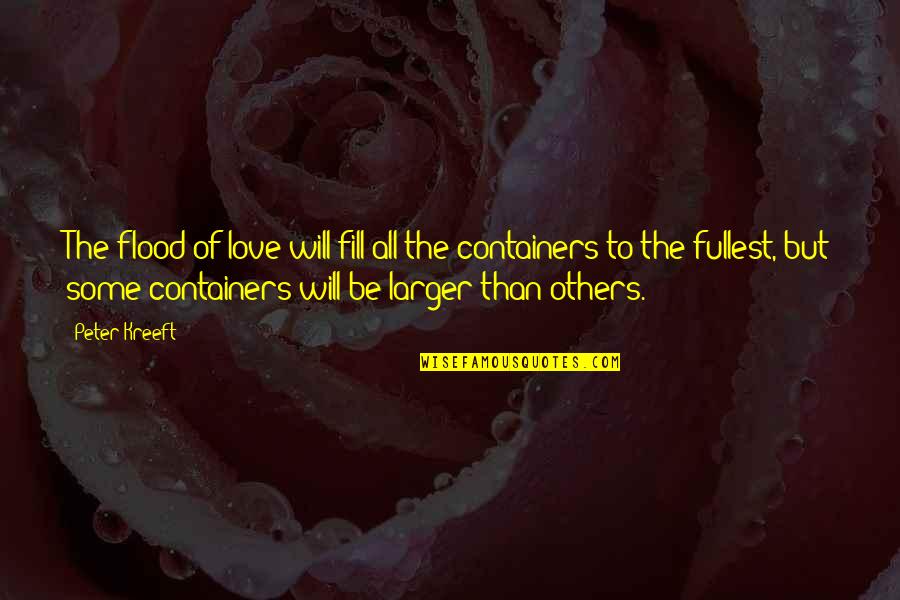 The flood of love will fill all the containers to the fullest, but some containers will be larger than others. —
Peter Kreeft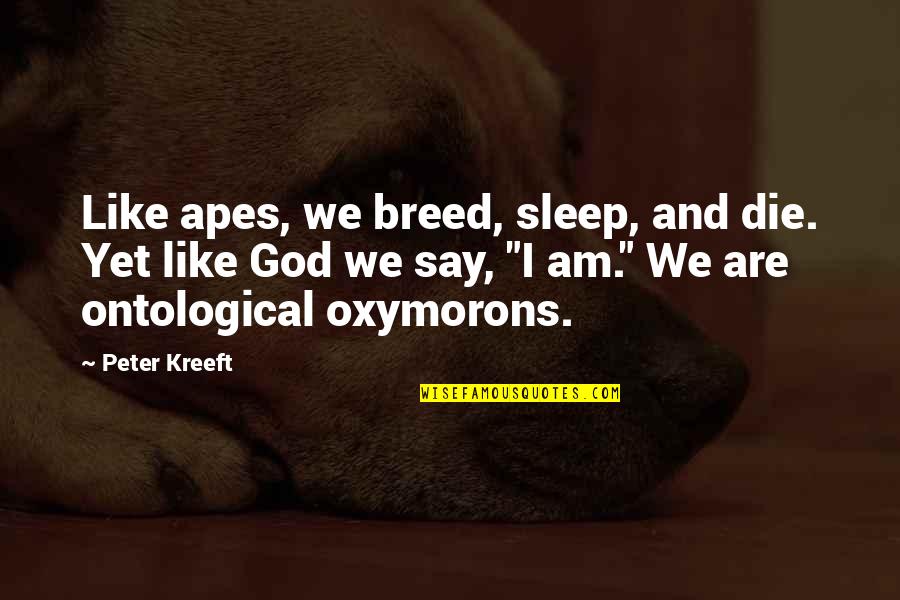 Like apes, we breed, sleep, and die. Yet like God we say, "I am." We are ontological oxymorons. —
Peter Kreeft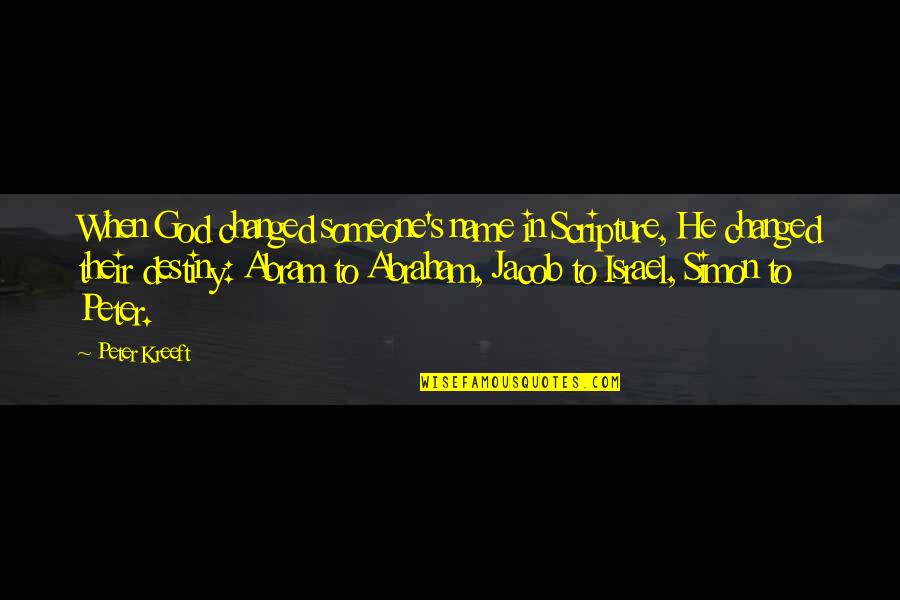 When God changed someone's name in Scripture, He changed their destiny: Abram to Abraham, Jacob to Israel, Simon to Peter. —
Peter Kreeft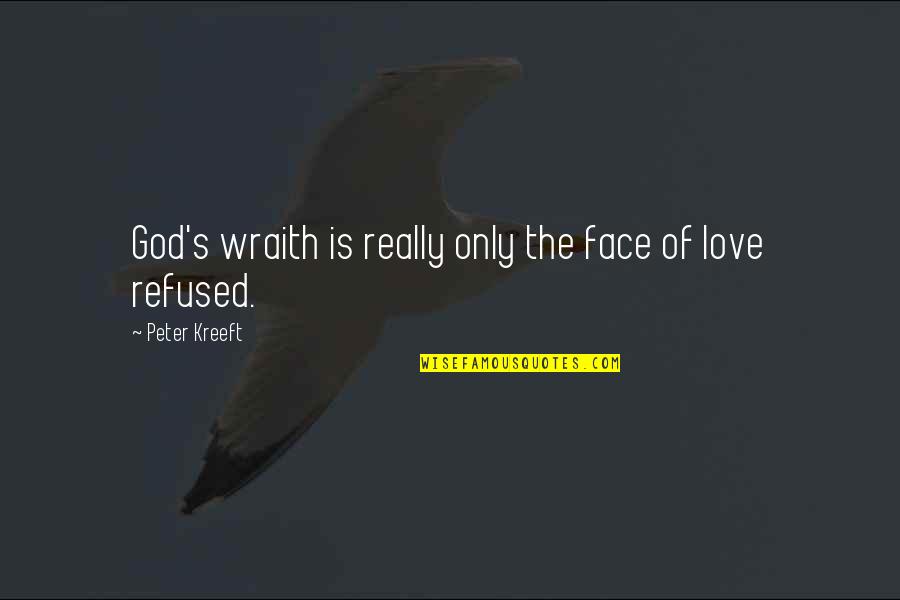 God's wraith is really only the face of love refused. —
Peter Kreeft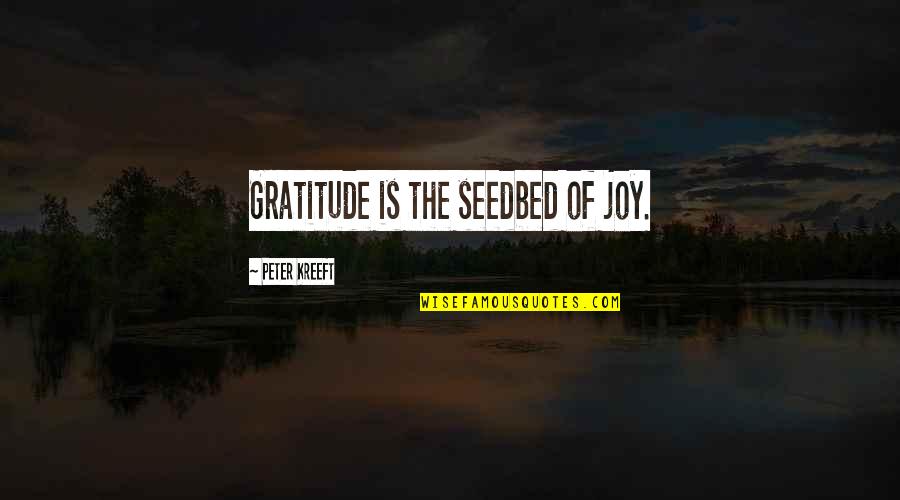 Gratitude is the seedbed of joy. —
Peter Kreeft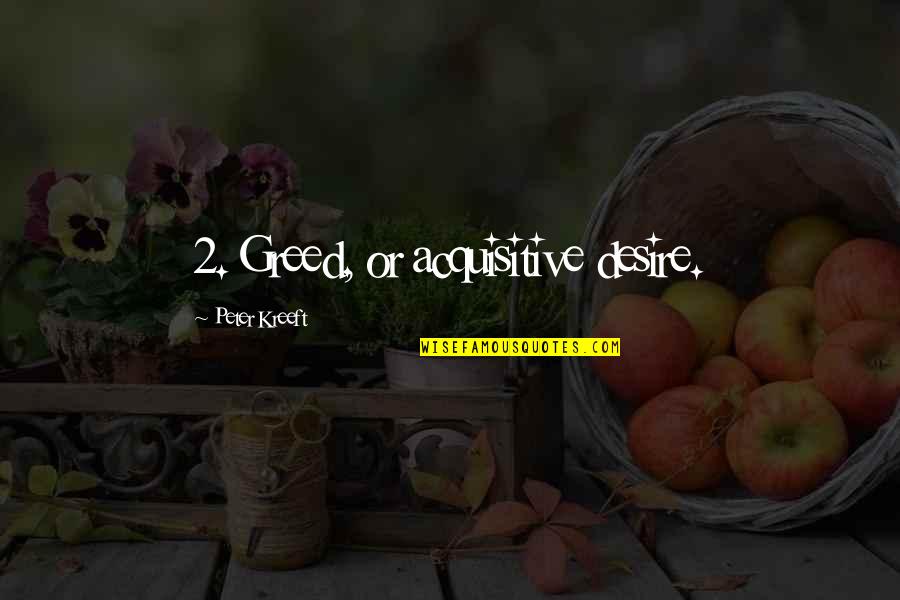 2. Greed, or acquisitive desire. —
Peter Kreeft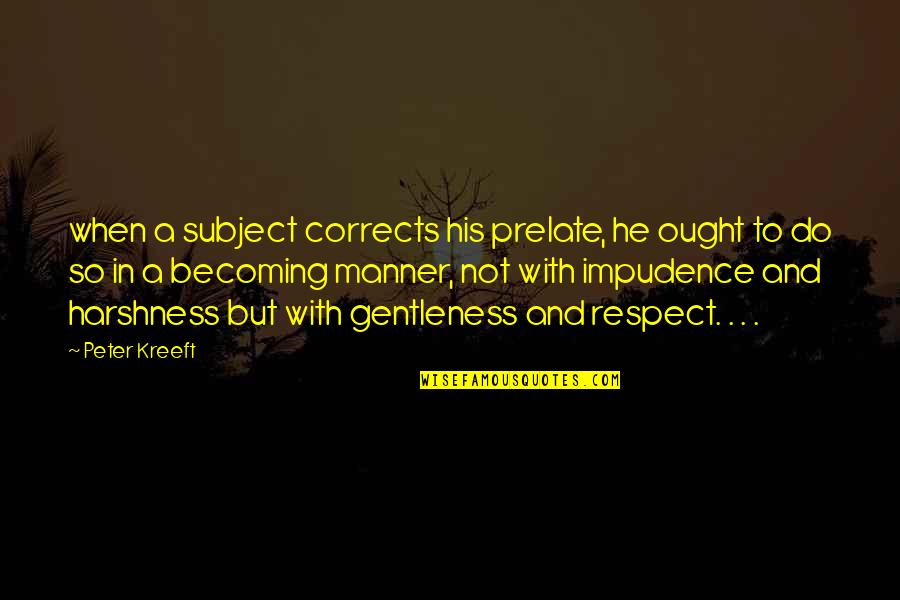 when a subject corrects his prelate, he ought to do so in a becoming manner, not with impudence and harshness but with gentleness and respect. . . . —
Peter Kreeft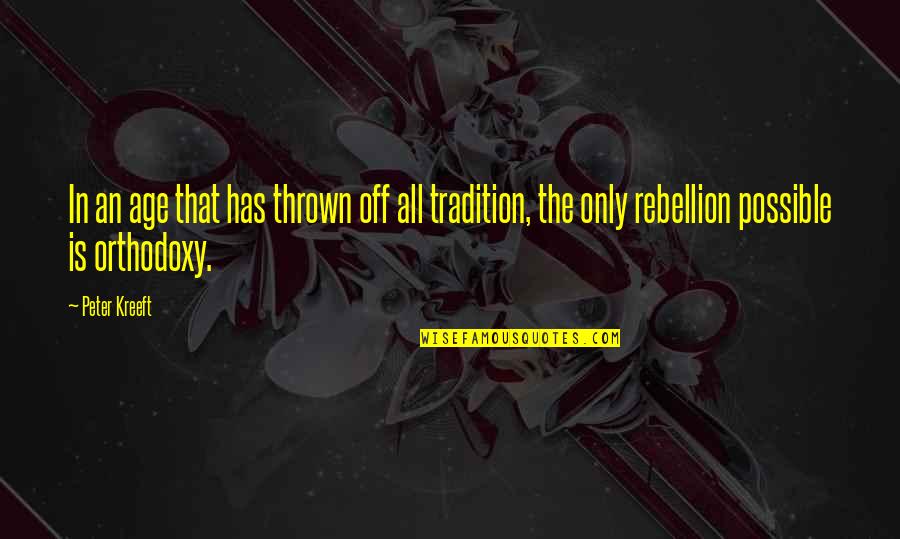 In an age that has thrown off all tradition, the only rebellion possible is orthodoxy. —
Peter Kreeft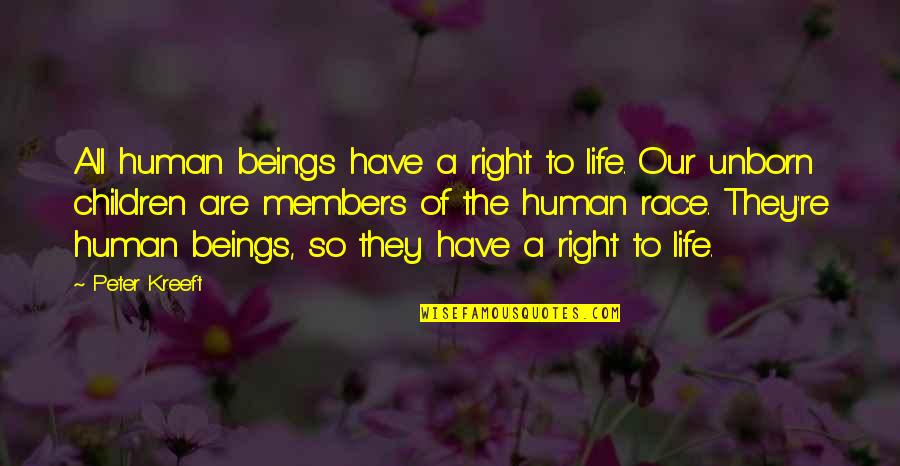 All human beings have a right to life. Our unborn children are members of the human race. They're human beings, so they have a right to life. —
Peter Kreeft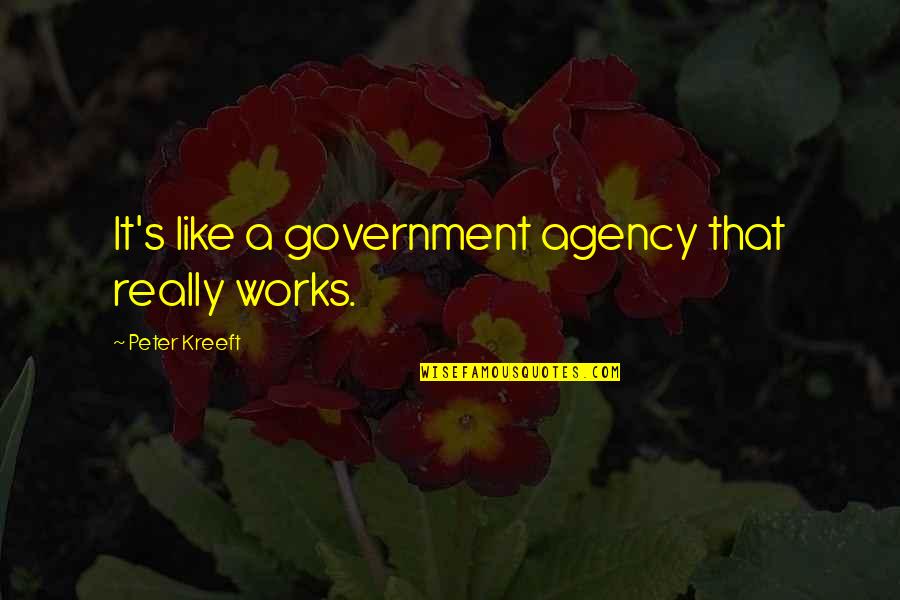 It's like a government agency that really works. —
Peter Kreeft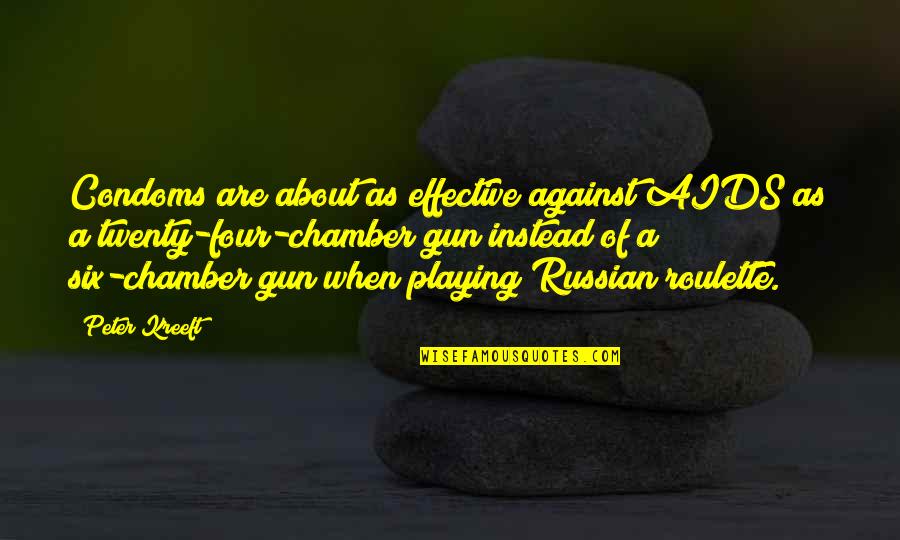 Condoms are about as effective against AIDS as a twenty-four-chamber gun instead of a six-chamber gun when playing Russian roulette. —
Peter Kreeft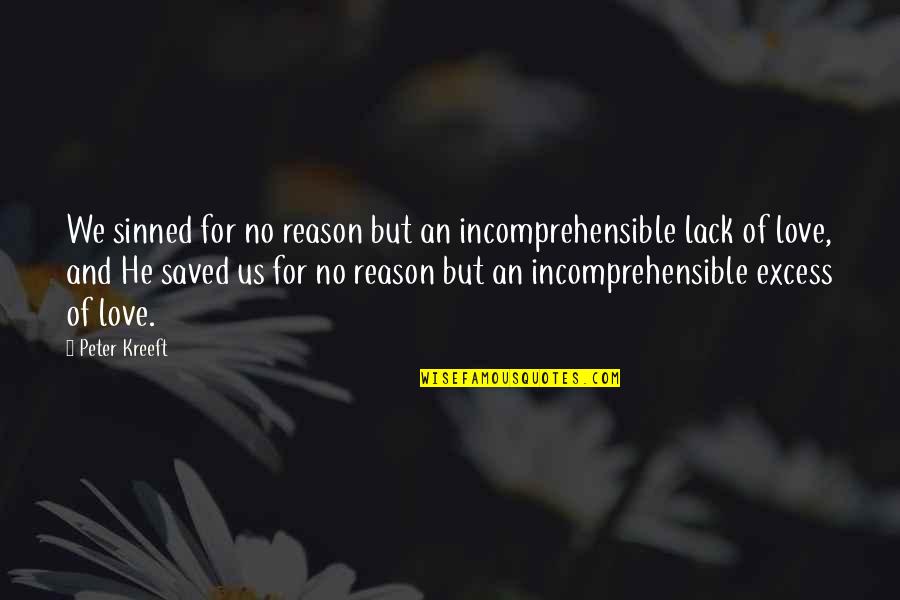 We sinned for no reason but an incomprehensible lack of love, and He saved us for no reason but an incomprehensible excess of love. —
Peter Kreeft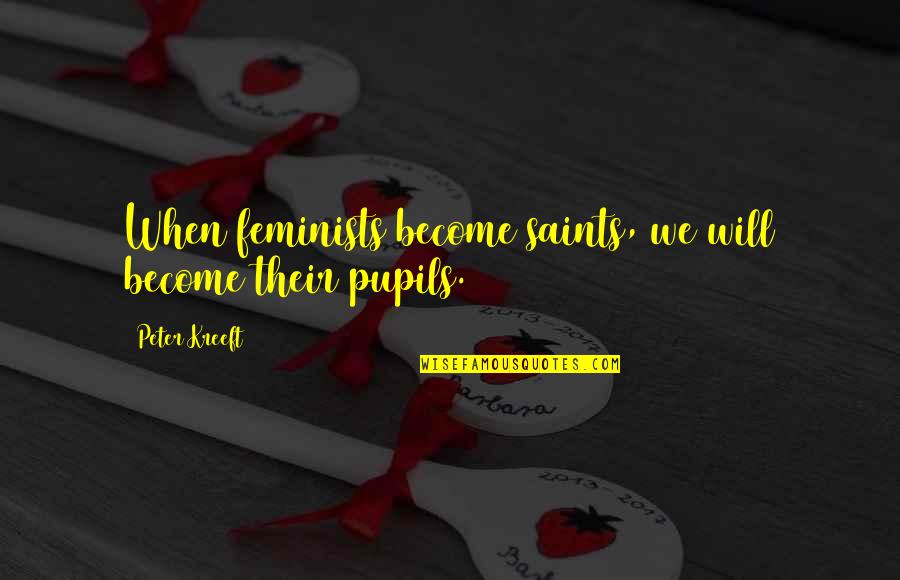 When feminists become saints, we will become their pupils. —
Peter Kreeft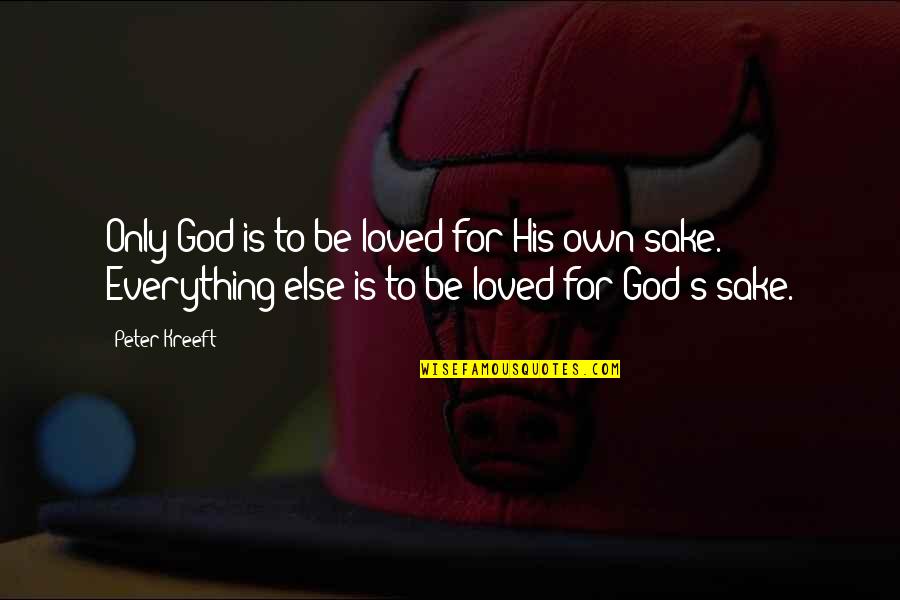 Only God is to be loved for His own sake. Everything else is to be loved for God's sake. —
Peter Kreeft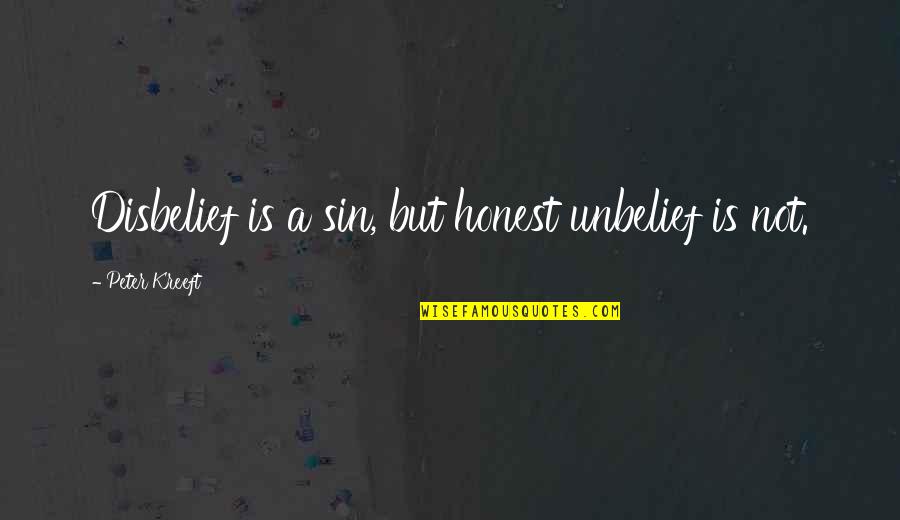 Disbelief is a sin, but honest unbelief is not. —
Peter Kreeft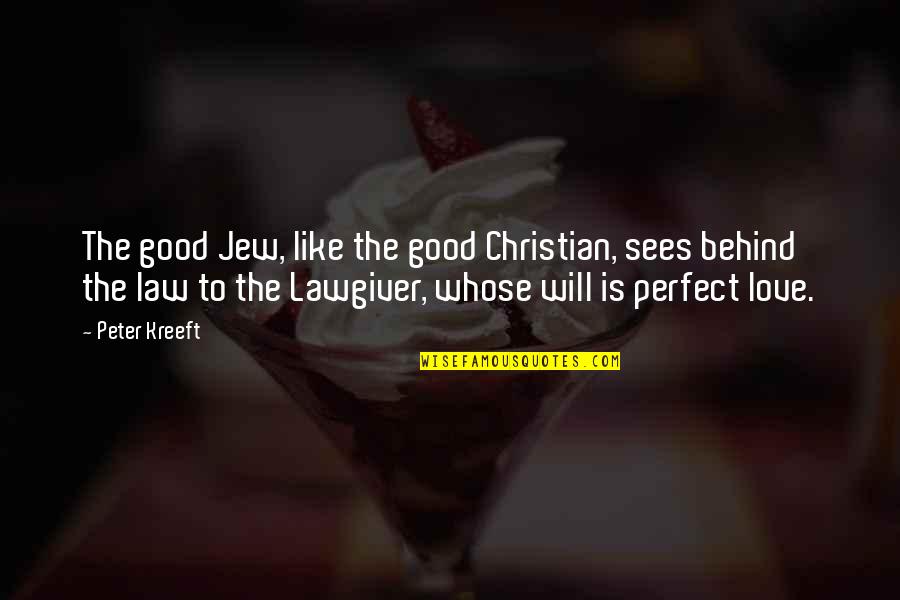 The good Jew, like the good Christian, sees behind the law to the Lawgiver, whose will is perfect love. —
Peter Kreeft