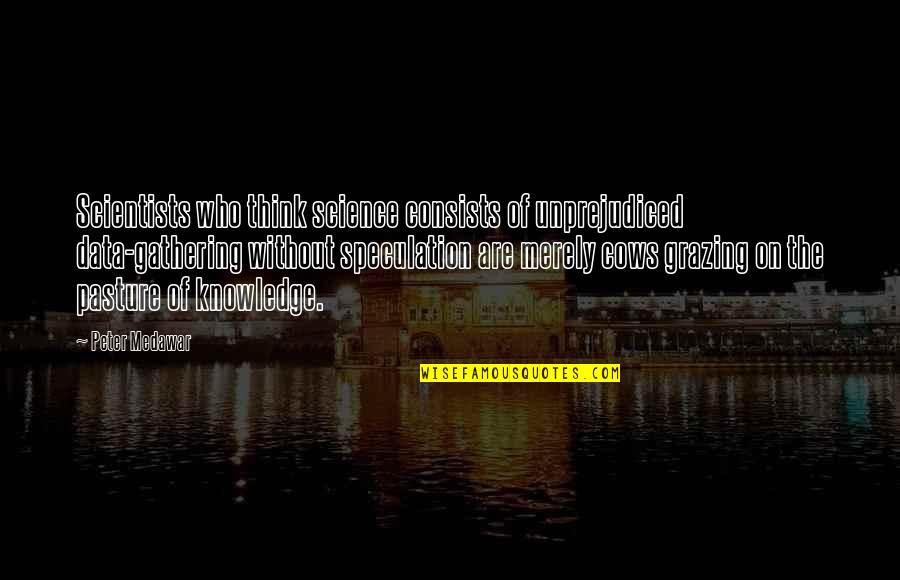 Scientists who think science consists of unprejudiced data-gathering without speculation are merely cows grazing on the pasture of knowledge.
—
Peter Medawar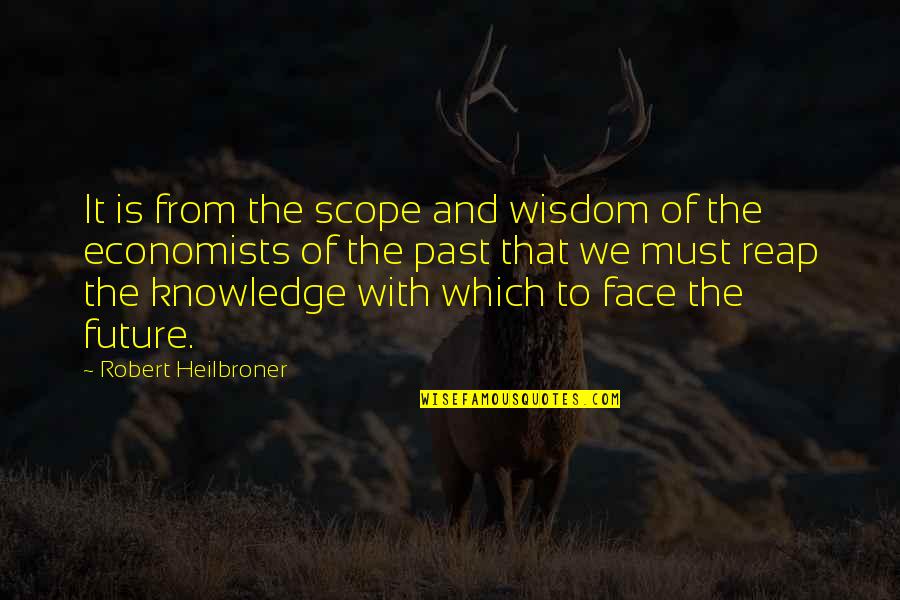 It is from the scope and wisdom of the economists of the past that we must reap the knowledge with which to face the future.
—
Robert Heilbroner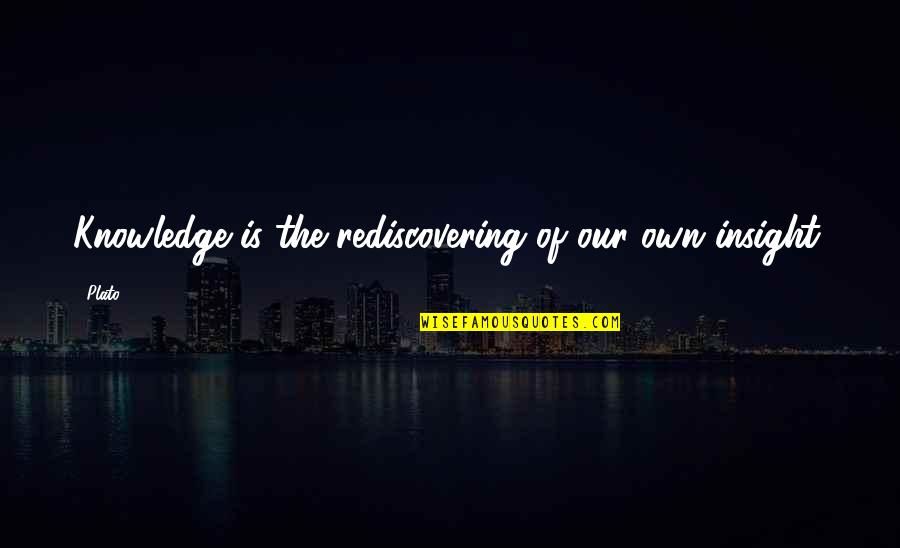 Knowledge is the rediscovering of our own insight.
—
Plato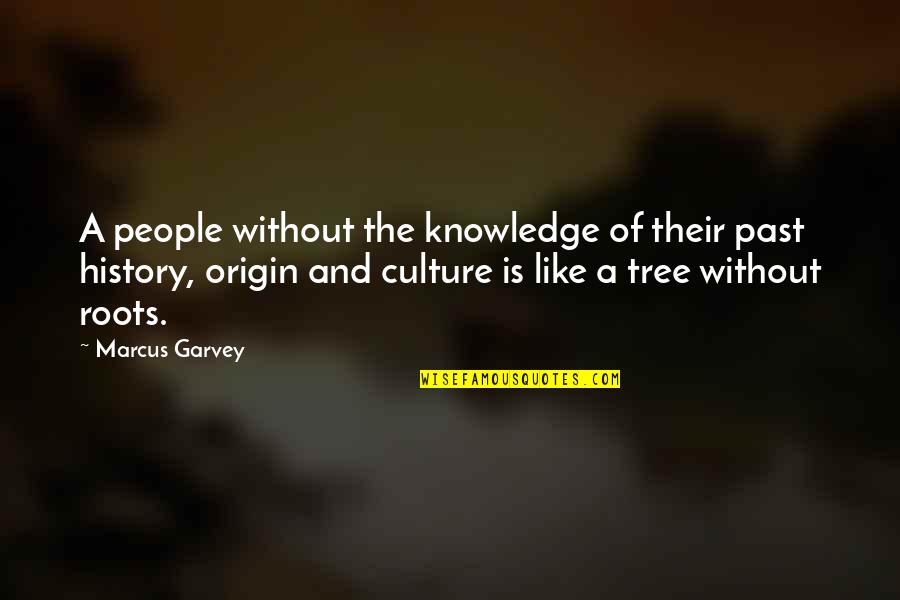 A people without the knowledge of their past history, origin and culture is like a tree without roots.
—
Marcus Garvey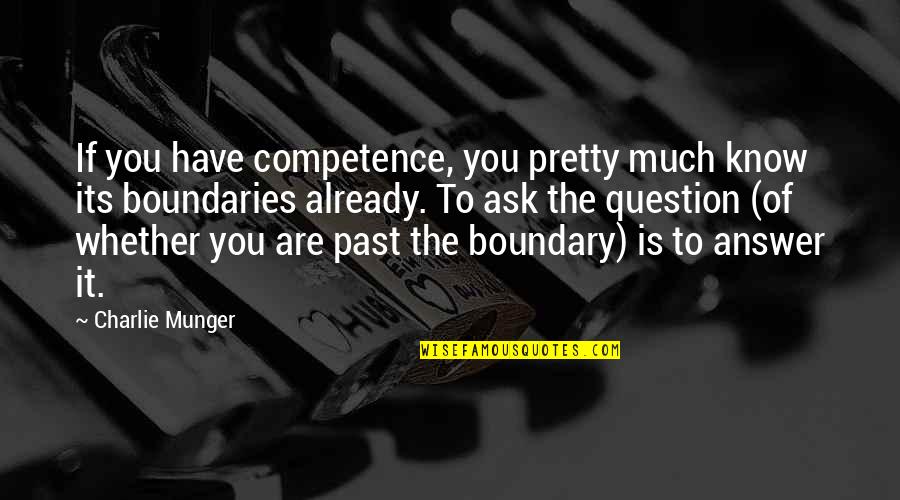 If you have competence, you pretty much know its boundaries already. To ask the question (of whether you are past the boundary) is to answer it.
—
Charlie Munger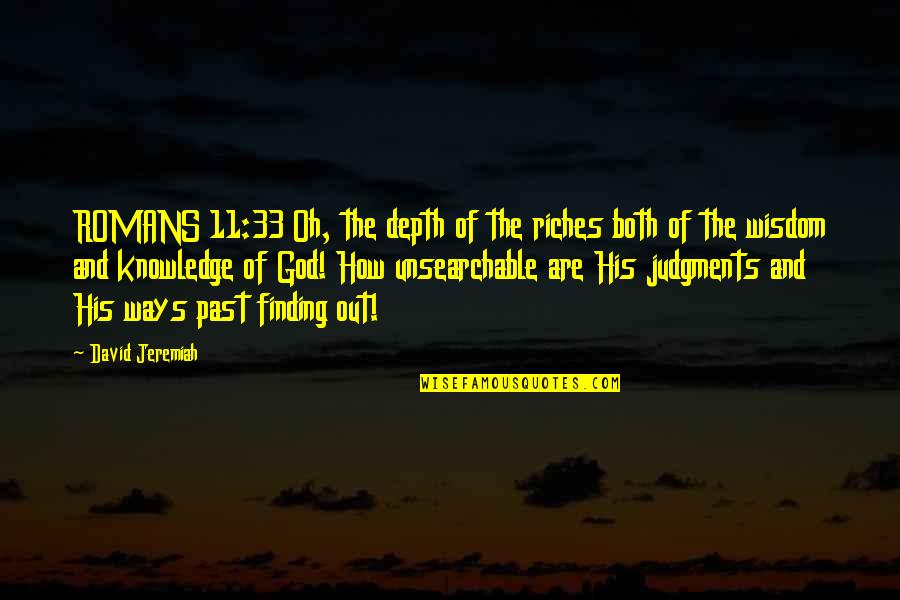 ROMANS 11:33 Oh, the depth of the riches both of the wisdom and knowledge of God! How unsearchable are His judgments and His ways past finding out!
—
David Jeremiah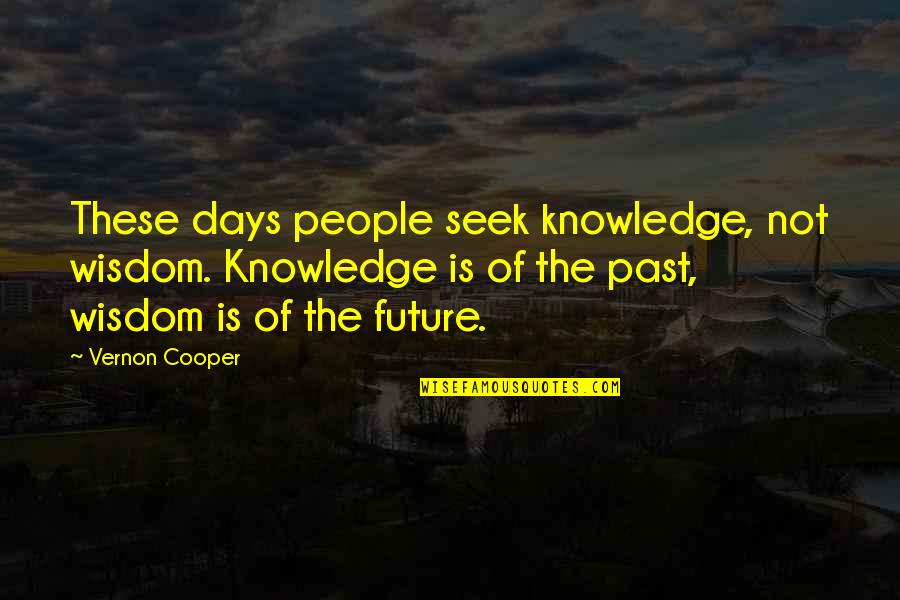 These days people seek knowledge, not wisdom. Knowledge is of the past, wisdom is of the future.
—
Vernon Cooper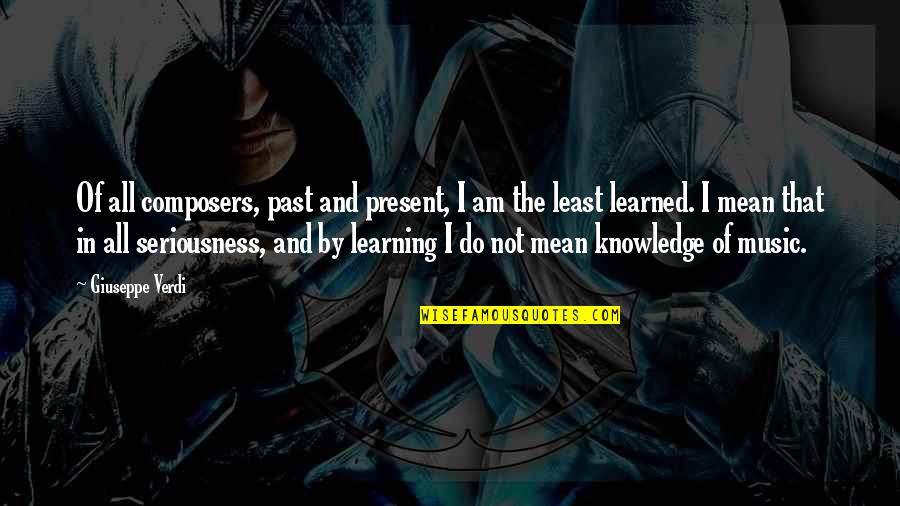 Of all composers, past and present, I am the least learned. I mean that in all seriousness, and by learning I do not mean knowledge of music.
—
Giuseppe Verdi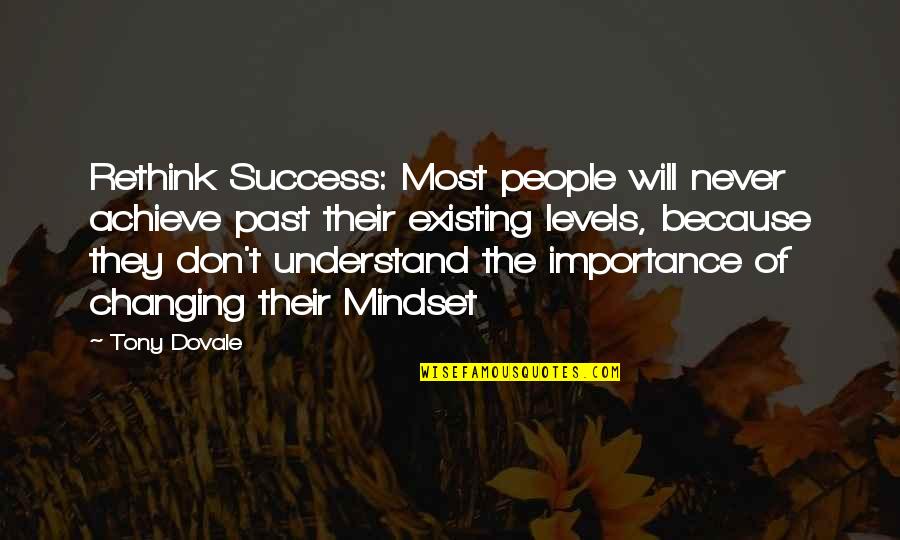 Rethink Success: Most people will never achieve past their existing levels, because they don't understand the importance of changing their Mindset —
Tony Dovale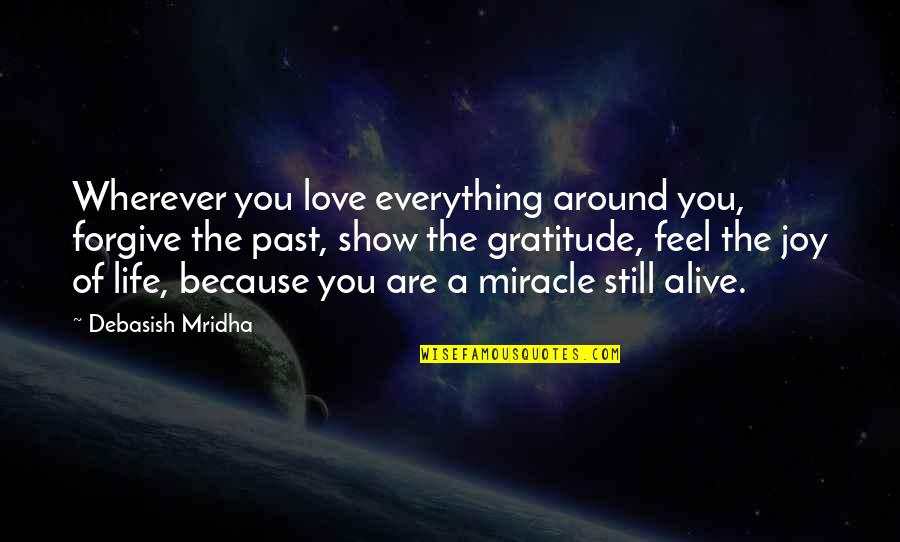 Wherever you love everything around you, forgive the past, show the gratitude, feel the joy of life, because you are a miracle still alive. —
Debasish Mridha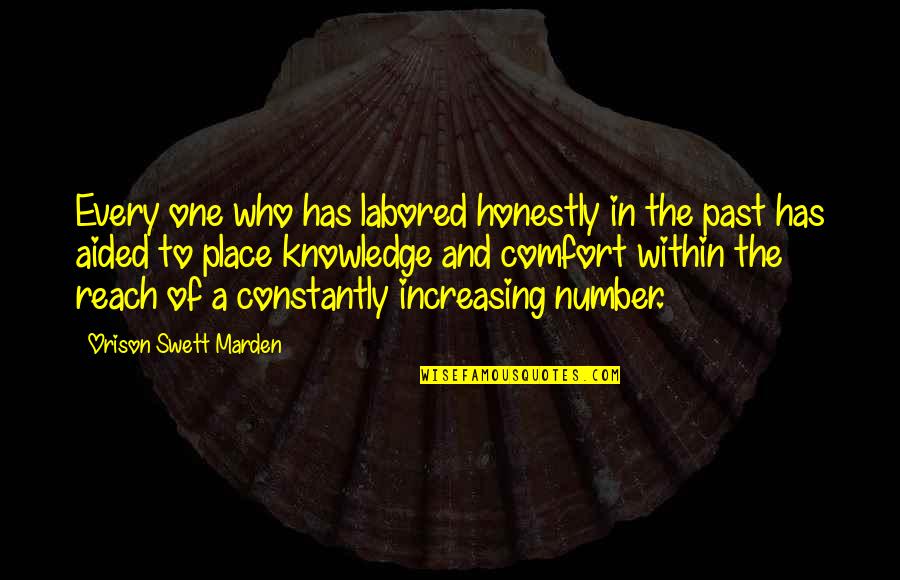 Every one who has labored honestly in the past has aided to place knowledge and comfort within the reach of a constantly increasing number. —
Orison Swett Marden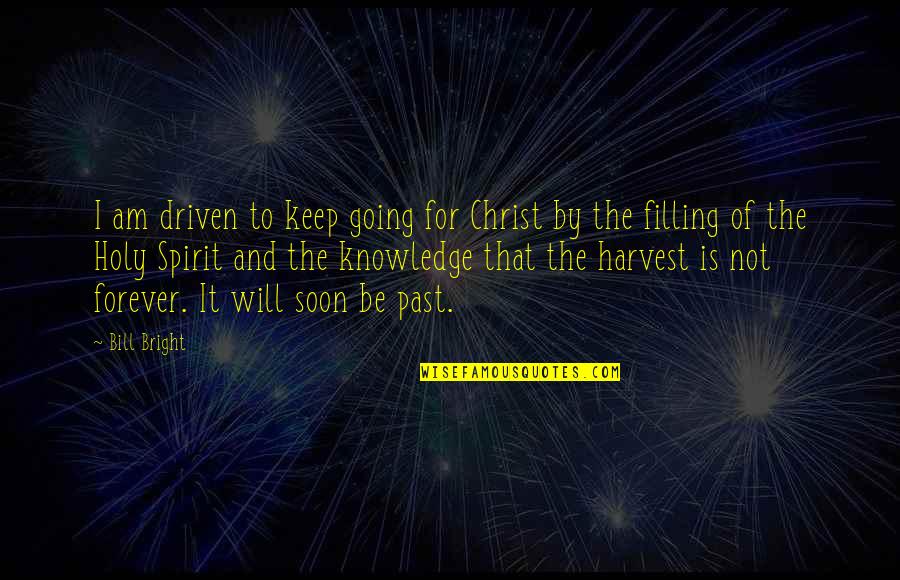 I am driven to keep going for Christ by the filling of the Holy Spirit and the knowledge that the harvest is not forever. It will soon be past. —
Bill Bright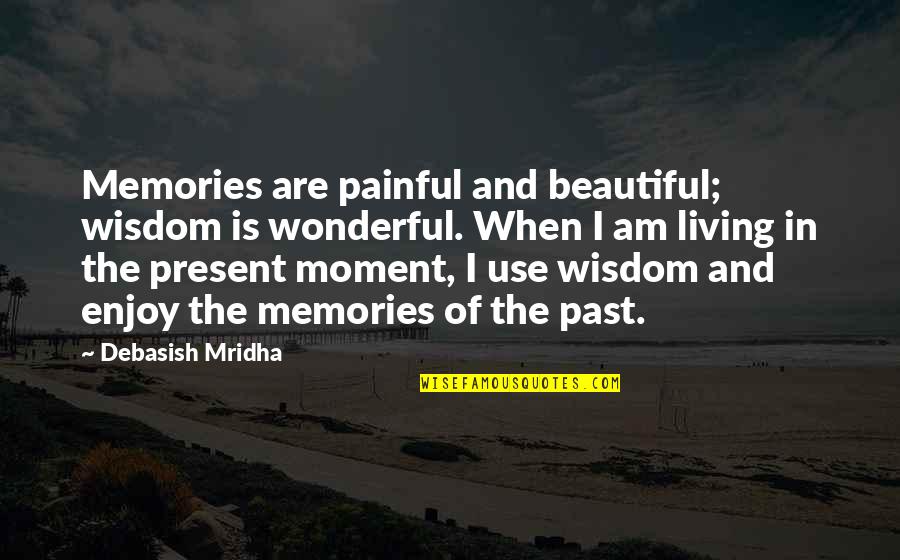 Memories are painful and beautiful; wisdom is wonderful. When I am living in the present moment, I use wisdom and enjoy the memories of the past. —
Debasish Mridha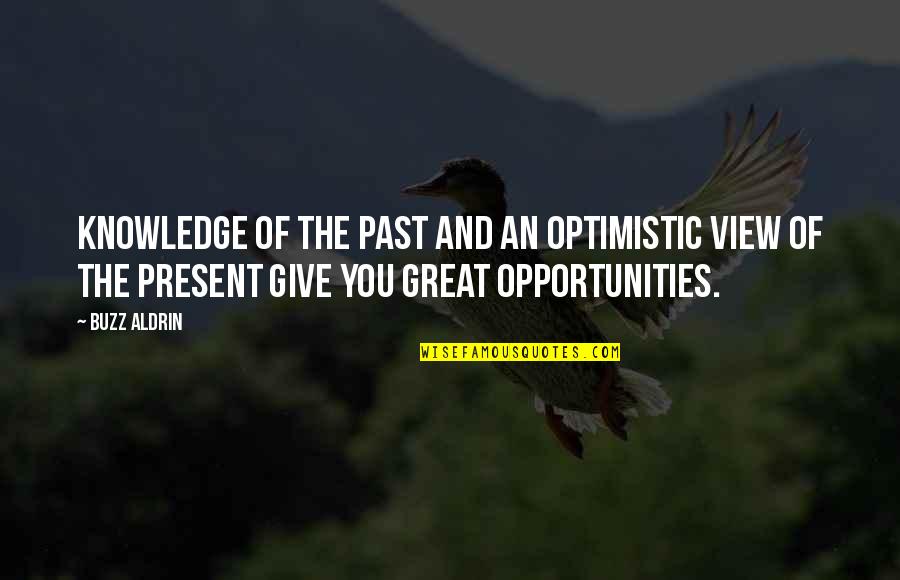 Knowledge of the past
and an optimistic view of the present give you great opportunities. —
Buzz Aldrin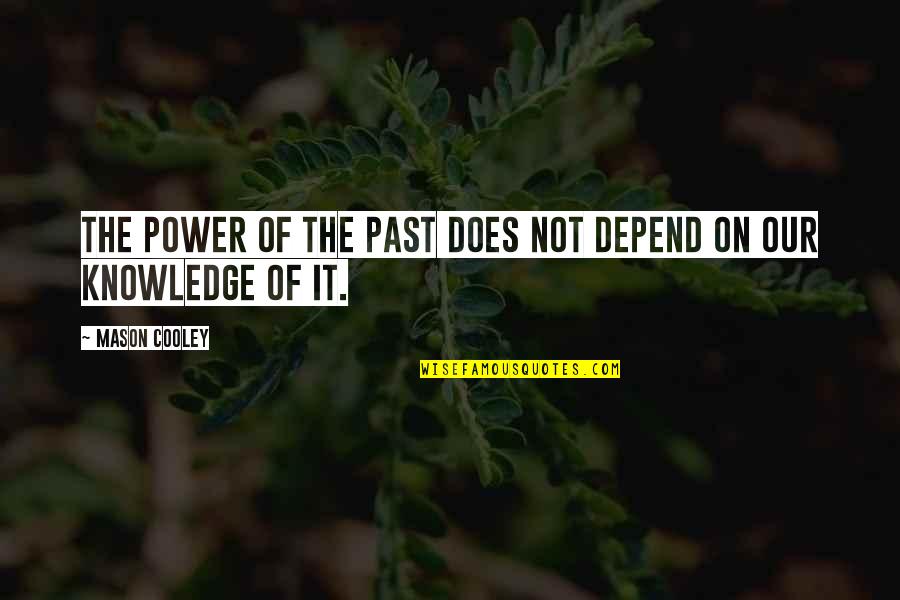 The power of the past does not depend on our knowledge of it. —
Mason Cooley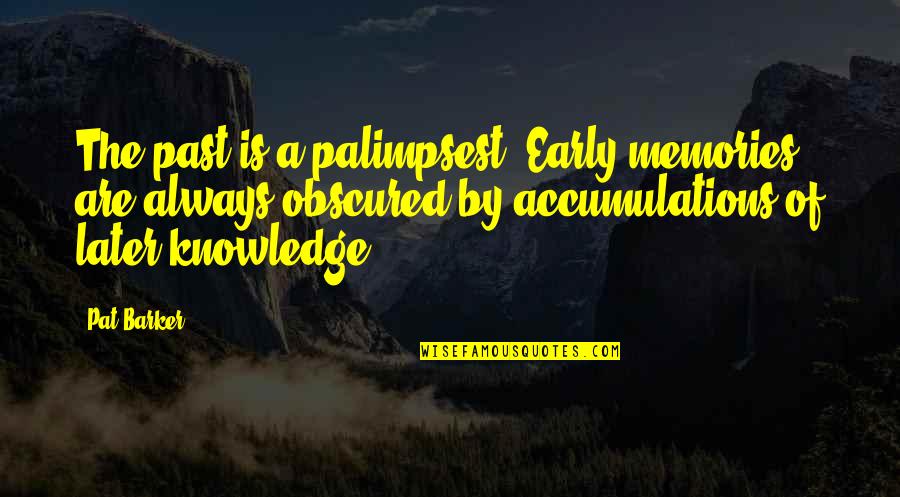 The past is a palimpsest. Early memories are always obscured by accumulations of later knowledge. —
Pat Barker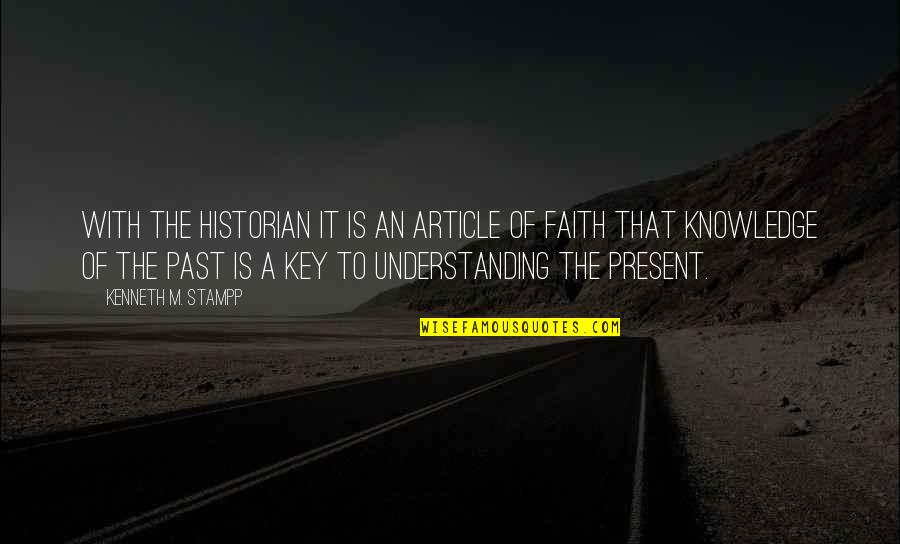 With the historian it is an article of faith that
knowledge of the past
is a key to understanding the present. —
Kenneth M. Stampp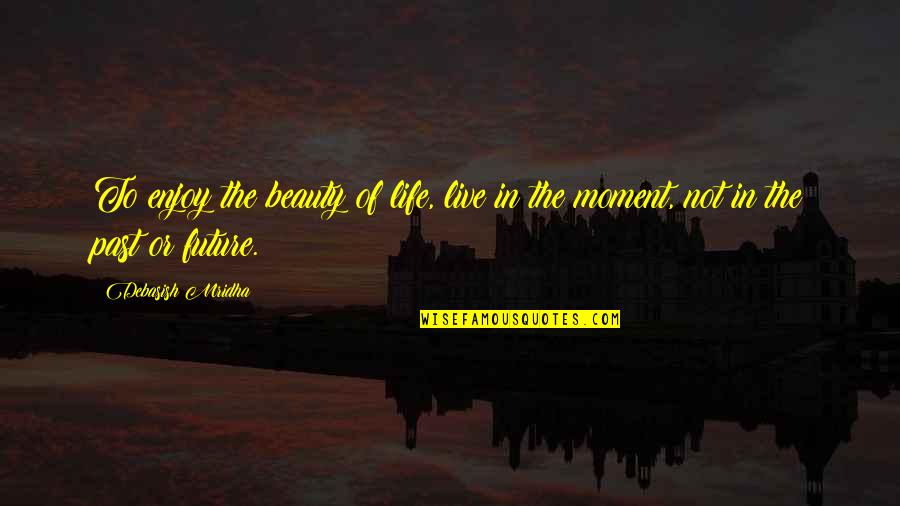 To enjoy the beauty of life, live in the moment, not in the past or future. —
Debasish Mridha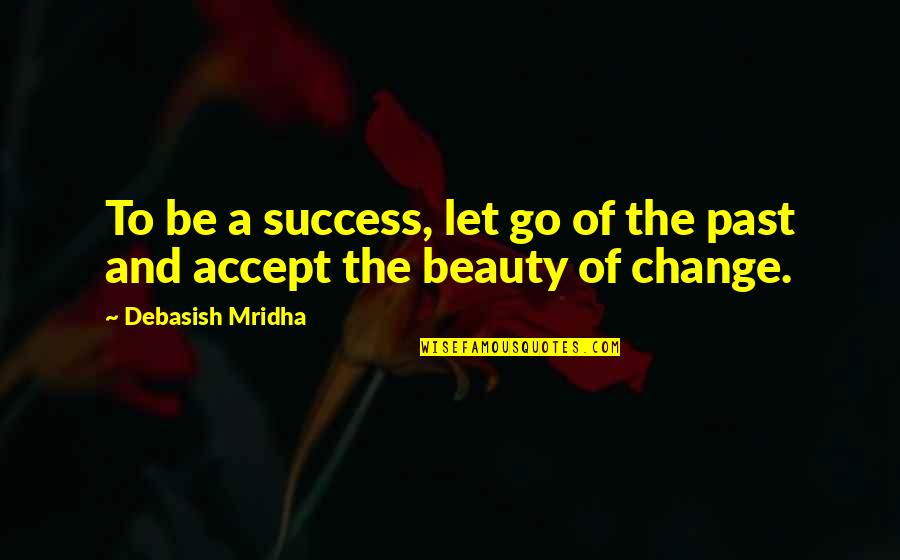 To be a success, let go of the past and accept the beauty of change. —
Debasish Mridha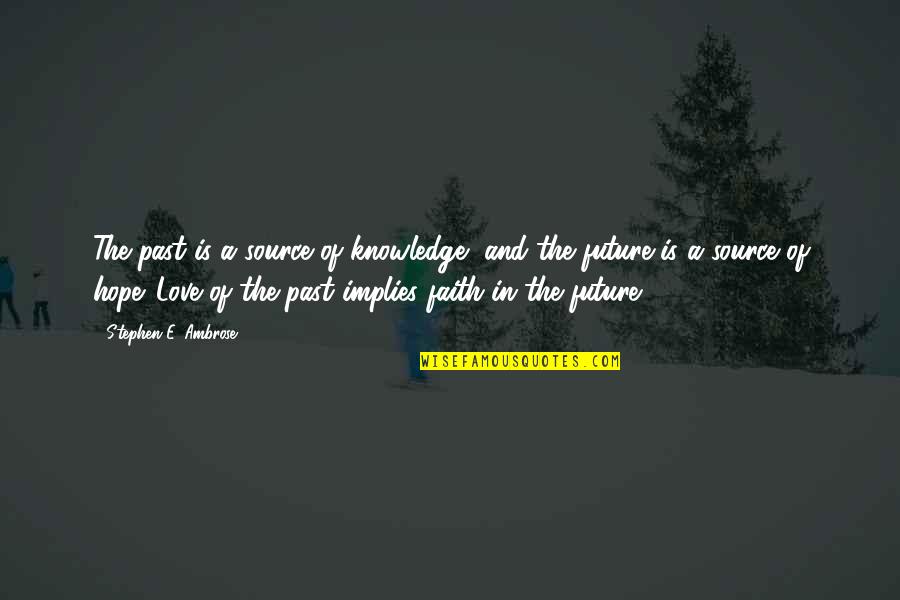 The past is a source of knowledge, and the future is a source of hope. Love of the past implies faith in the future. —
Stephen E. Ambrose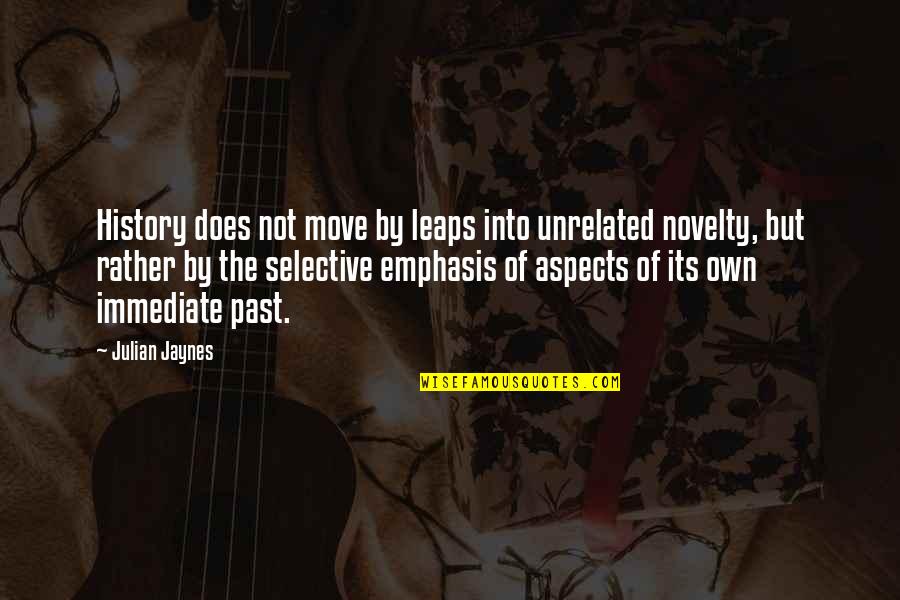 History does not move by leaps into unrelated novelty, but rather by the selective emphasis of aspects of its own immediate past. —
Julian Jaynes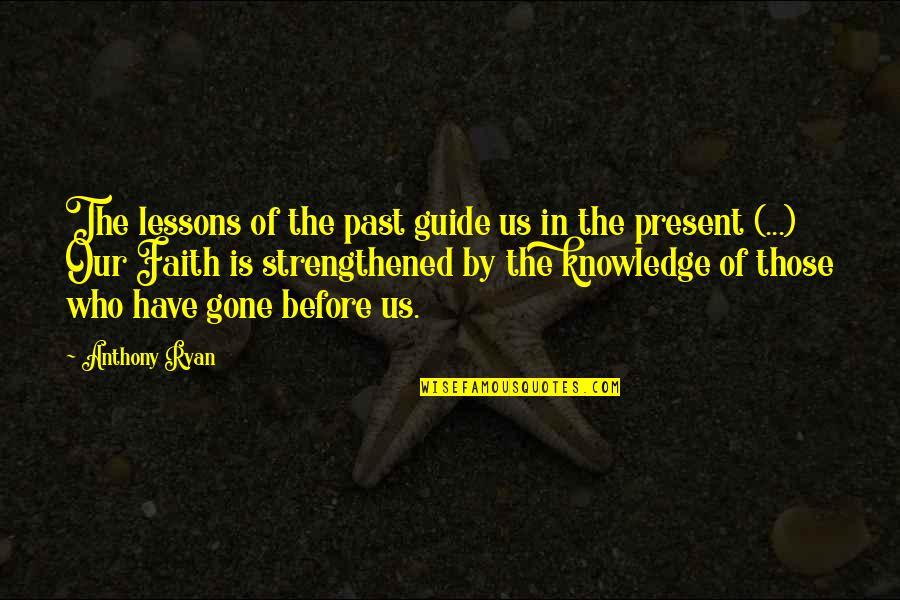 The lessons of the past guide us in the present (...) Our Faith is strengthened by the knowledge of those who have gone before us. —
Anthony Ryan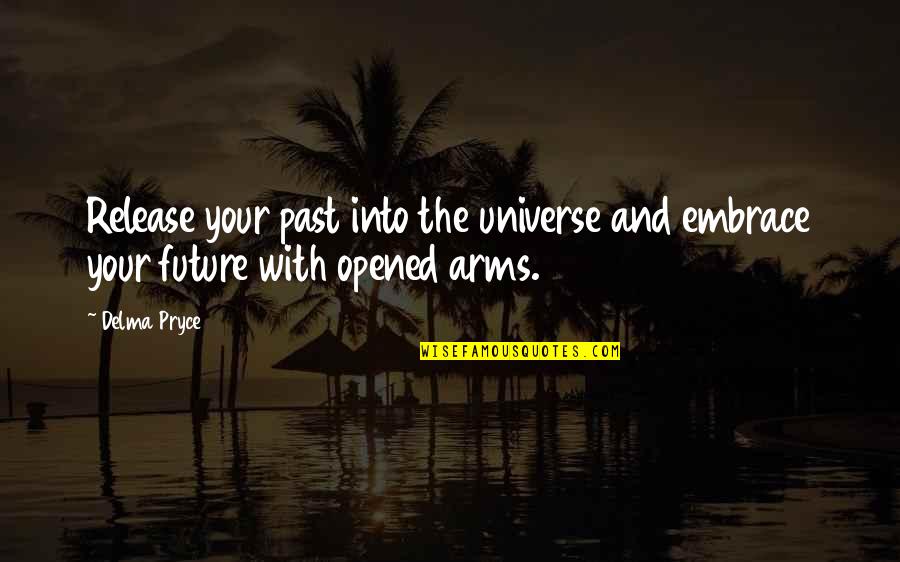 Release your past into the universe and embrace your future with opened arms. —
Delma Pryce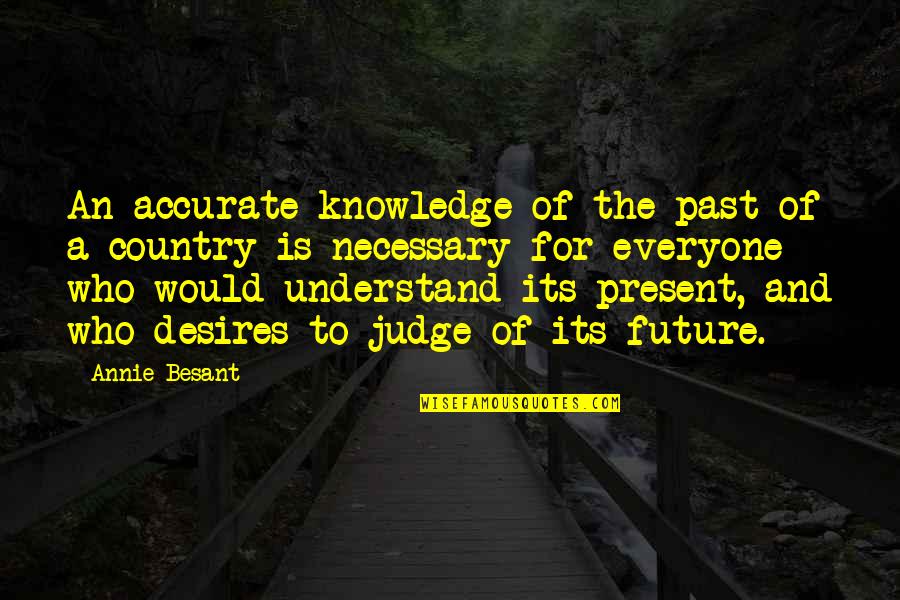 An accurate
knowledge of the past
of a country is necessary for everyone who would understand its present, and who desires to judge of its future. —
Annie Besant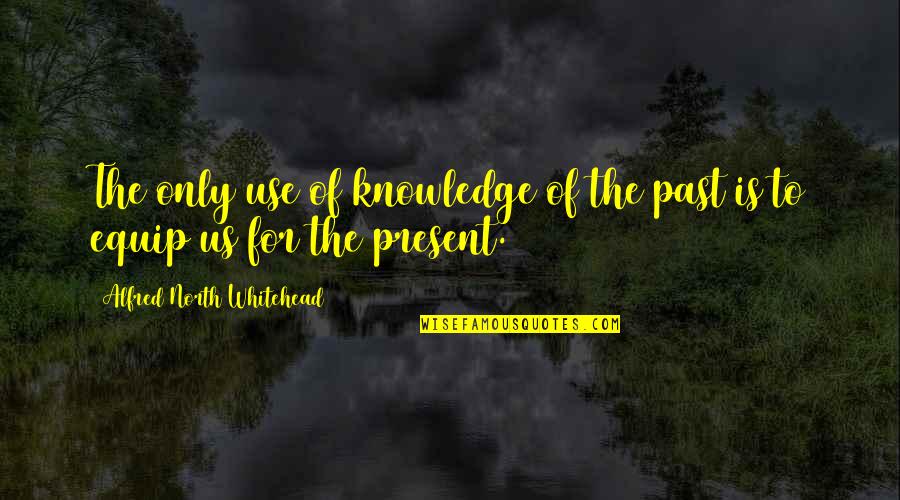 The only use of
knowledge of the past
is to equip us for the present. —
Alfred North Whitehead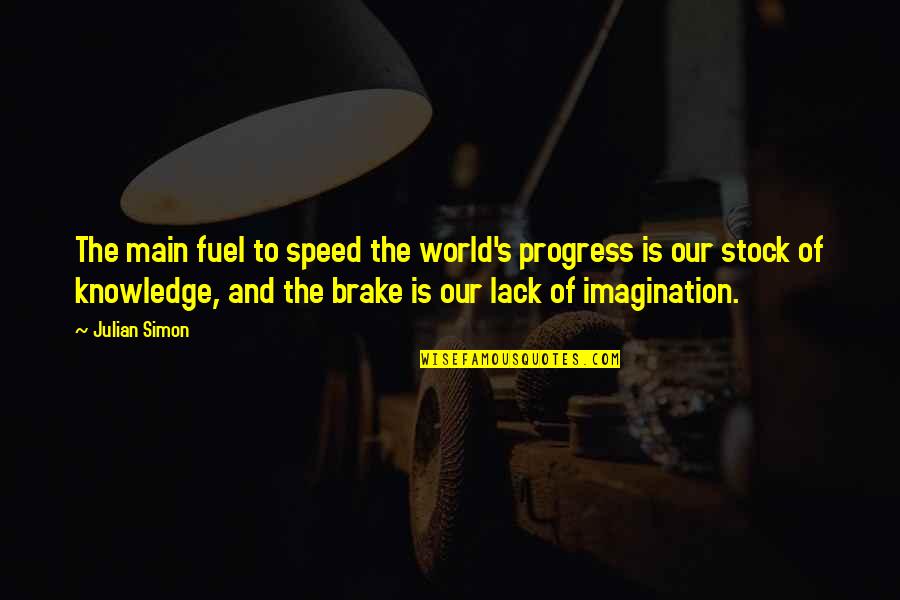 The main fuel to speed the world's progress is our stock of knowledge, and the brake is our lack of imagination. —
Julian Simon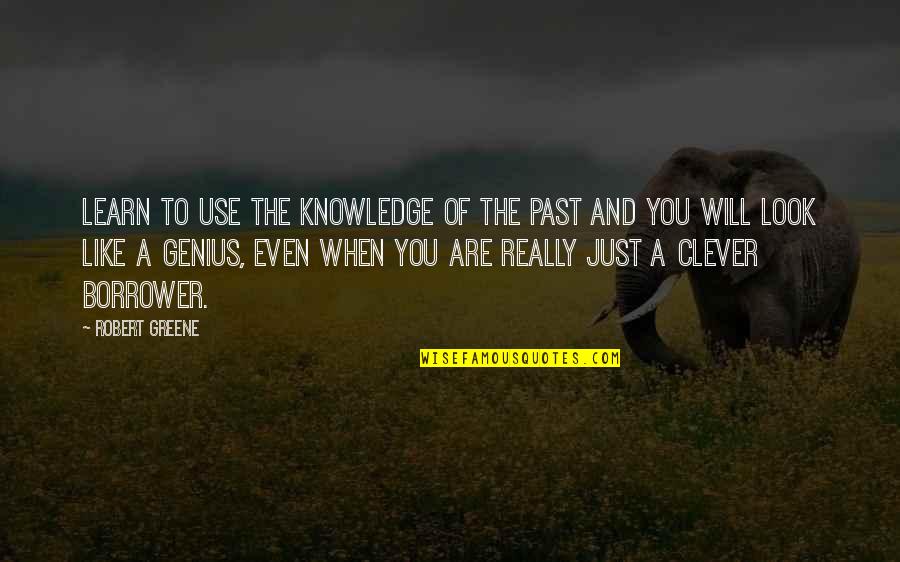 Learn to use the
knowledge of the past
and you will look like a genius, even when you are really just a clever borrower. —
Robert Greene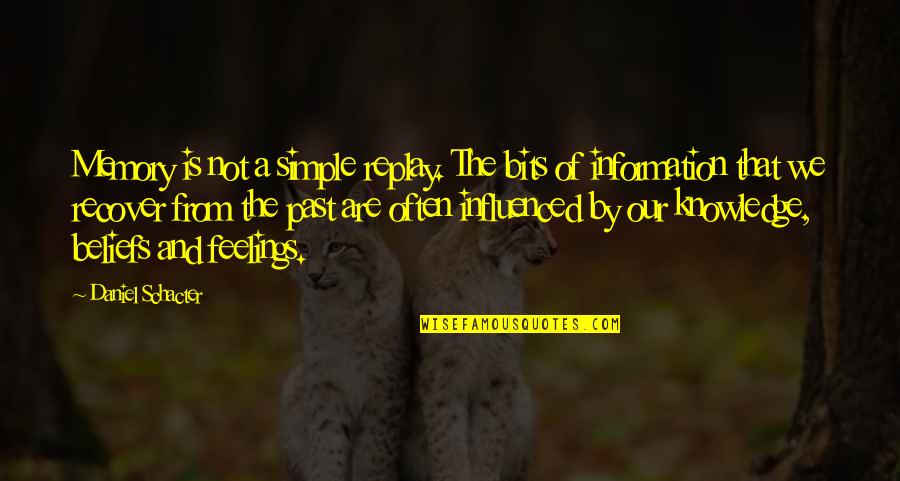 Memory is not a simple replay. The bits of information that we recover from the past are often influenced by our knowledge, beliefs and feelings. —
Daniel Schacter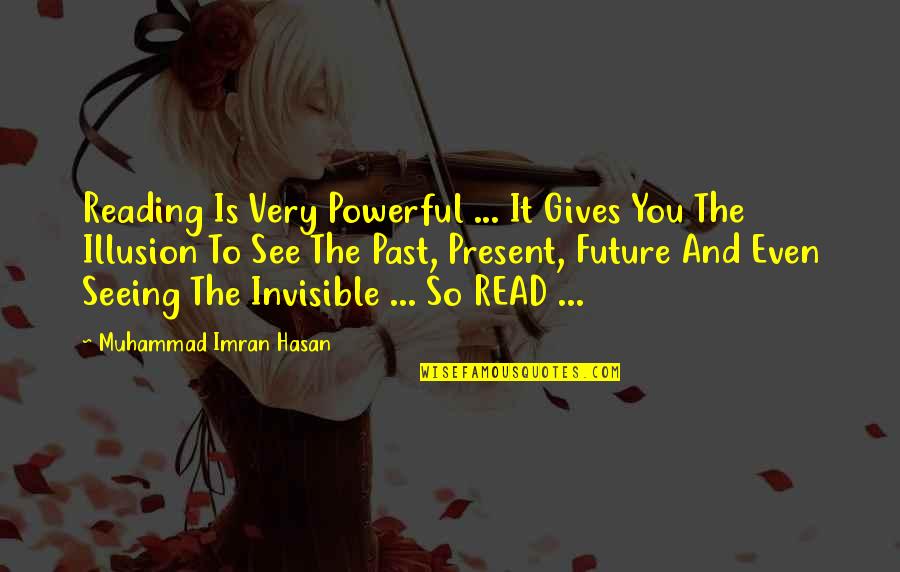 Reading Is Very Powerful ... It Gives You The Illusion To See The Past, Present, Future And Even Seeing The Invisible ... So READ ... —
Muhammad Imran Hasan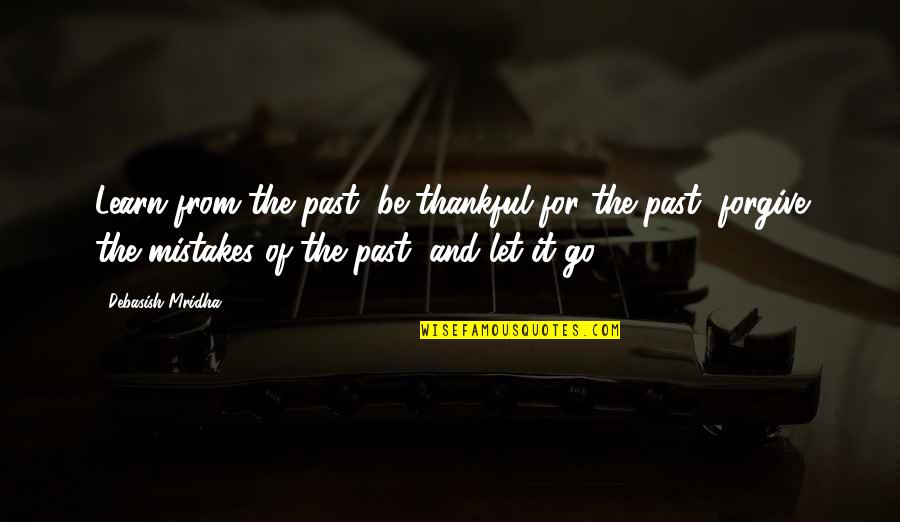 Learn from the past, be thankful for the past, forgive the mistakes of the past, and let it go. —
Debasish Mridha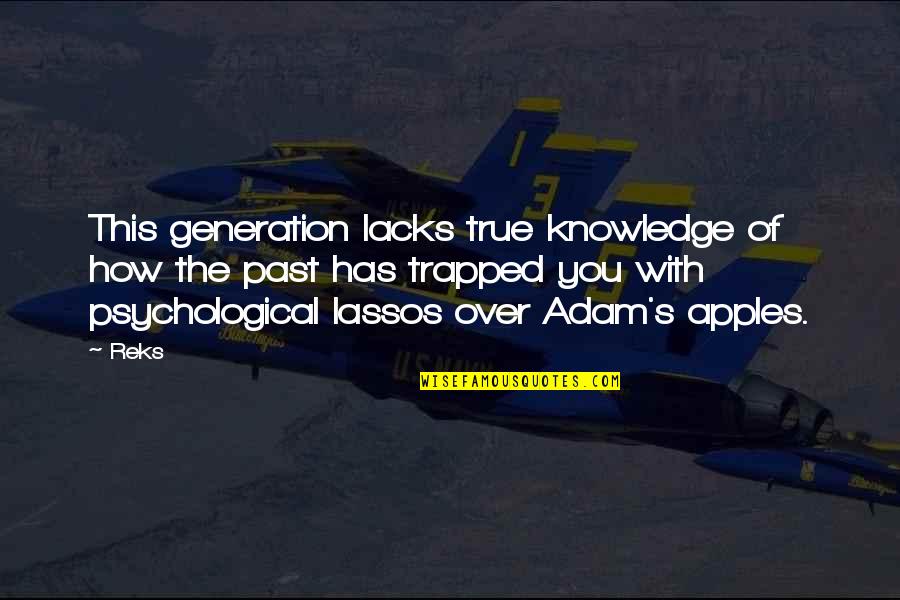 This generation lacks true knowledge of how the past has trapped you with psychological lassos over Adam's apples. —
Reks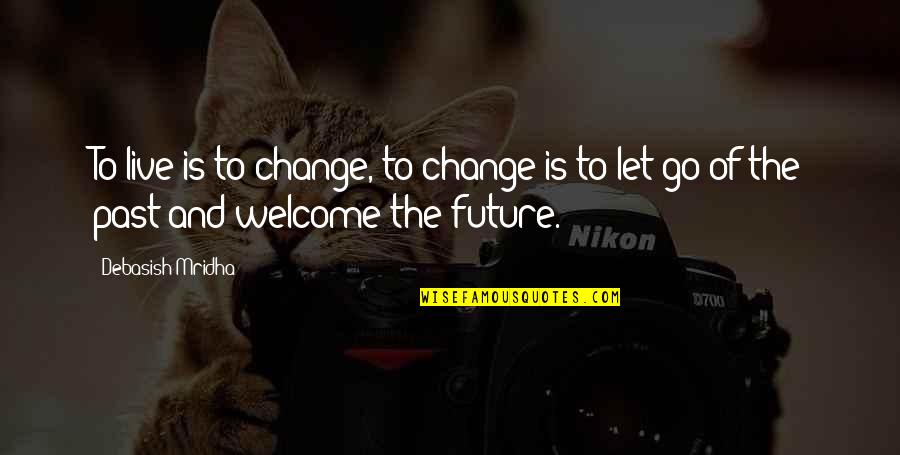 To live is to change, to change is to let go of the past and welcome the future. —
Debasish Mridha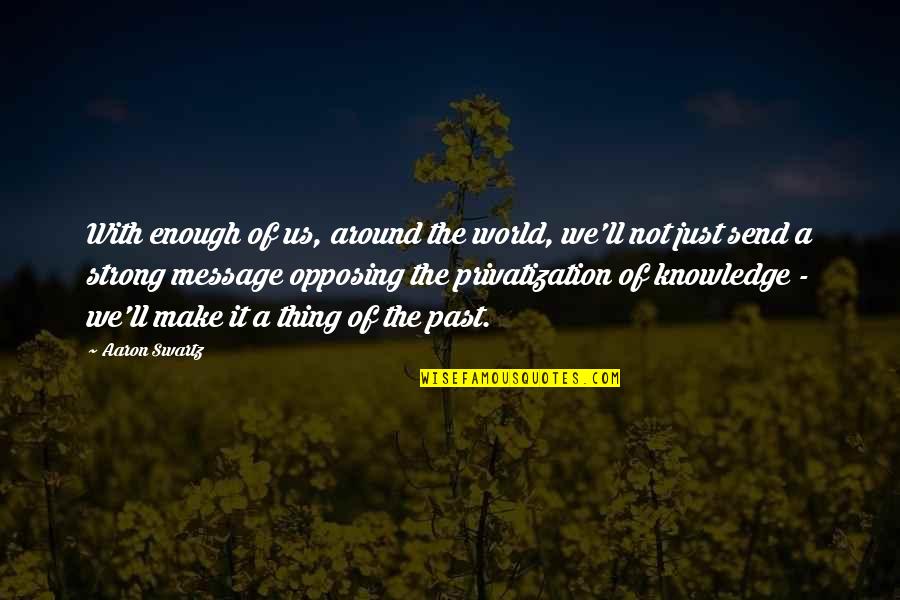 With enough of us, around the world, we'll not just send a strong message opposing the privatization of knowledge - we'll make it a thing of the past. —
Aaron Swartz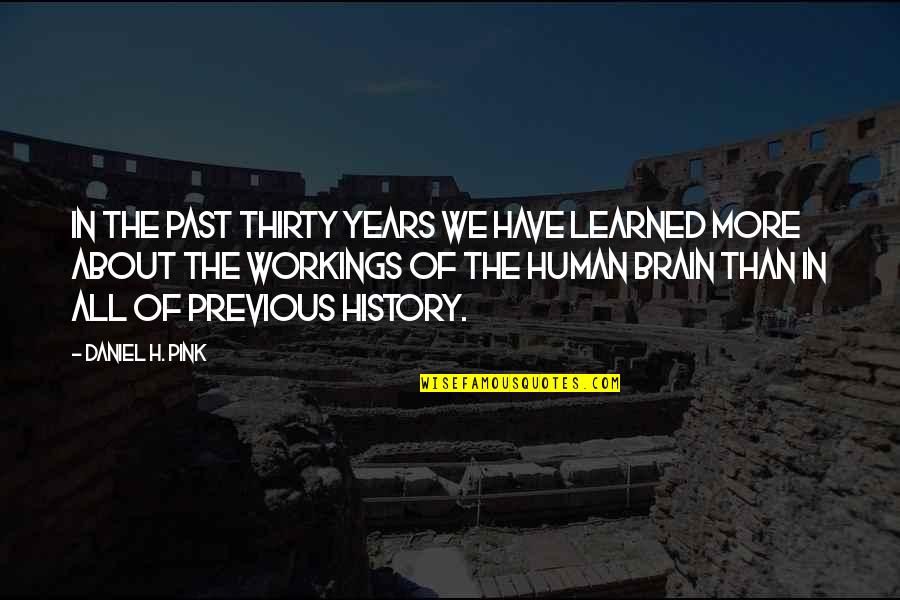 In the past thirty years we have learned more about the workings of the human brain than in all of previous history. —
Daniel H. Pink