Kasem's Quotes
Collection of top 30 famous quotes about Kasem's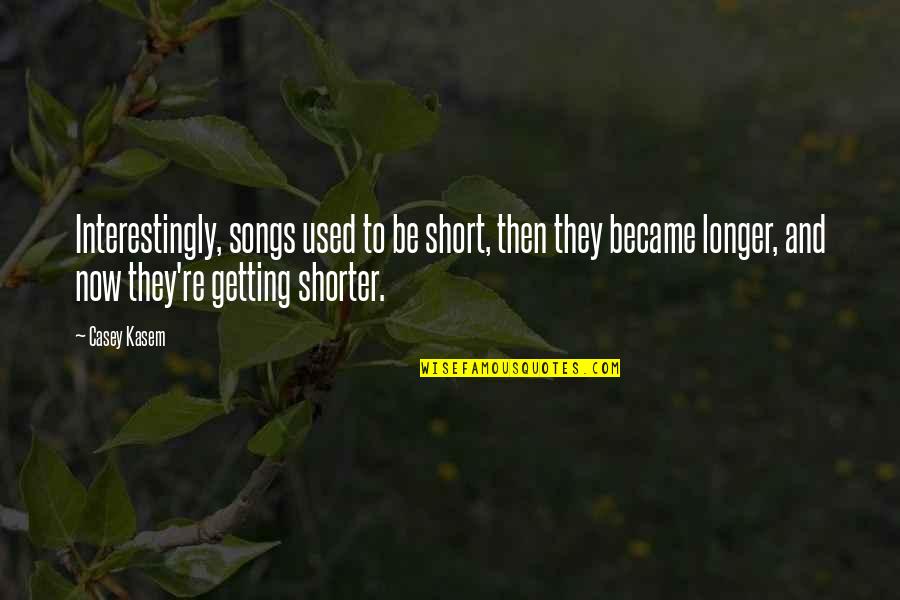 Interestingly, songs used to be short, then they became longer, and now they're getting shorter.
—
Casey Kasem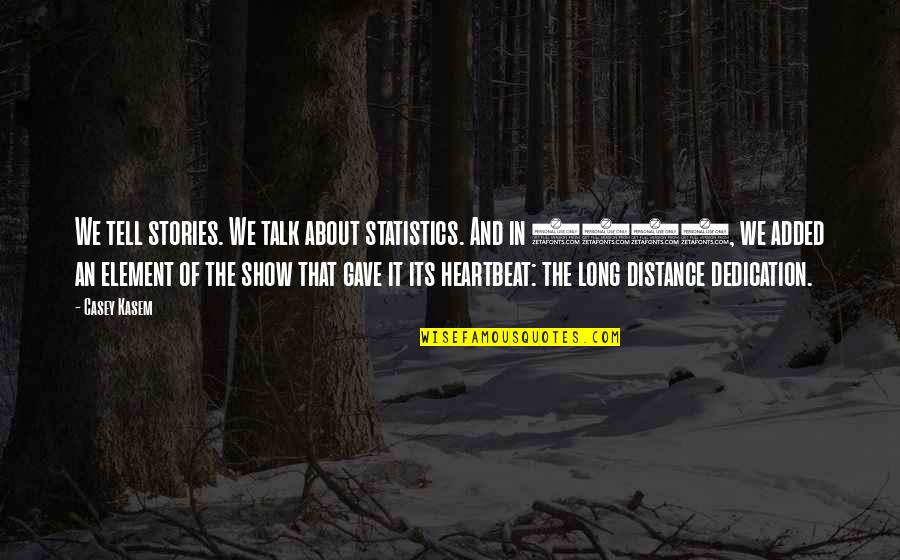 We tell stories. We talk about statistics. And in 1978, we added an element of the show that gave it its heartbeat: the long distance dedication.
—
Casey Kasem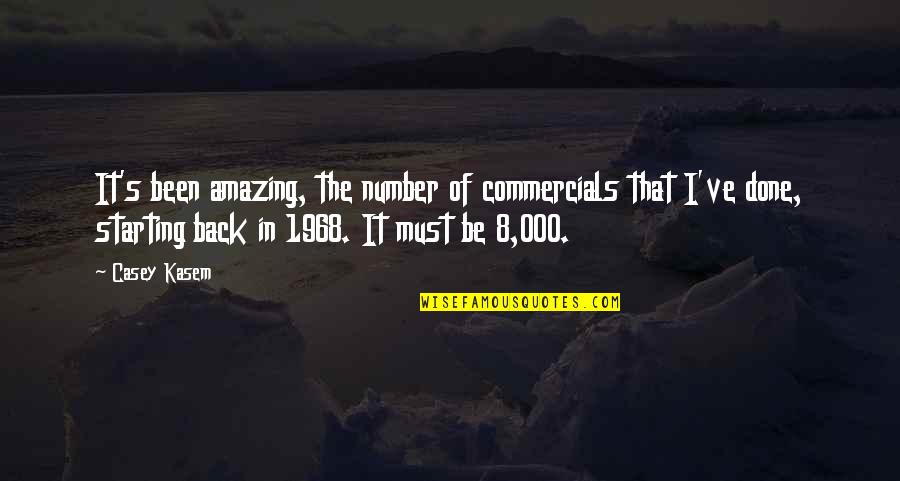 It's been amazing, the number of commercials that I've done, starting back in 1968. It must be 8,000.
—
Casey Kasem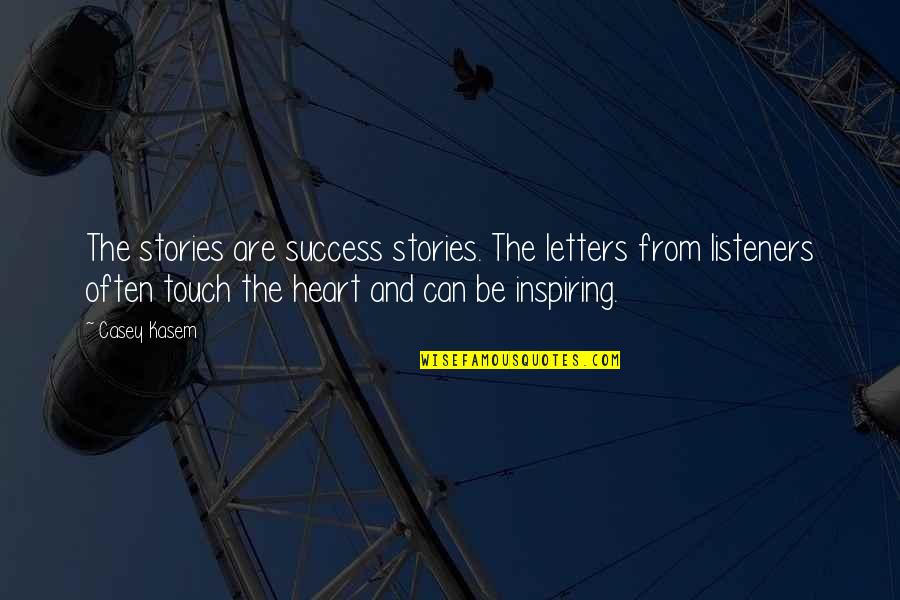 The stories are success stories. The letters from listeners often touch the heart and can be inspiring.
—
Casey Kasem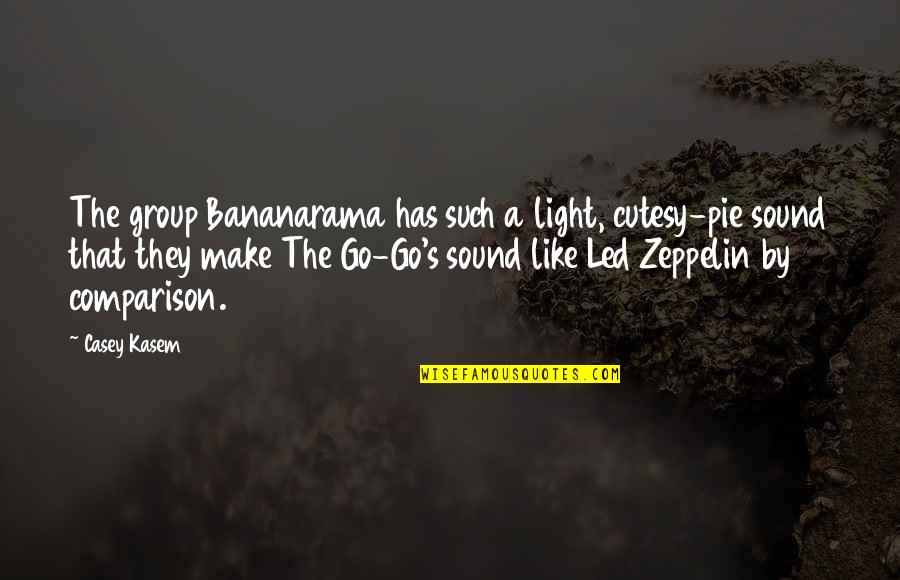 The group Bananarama has such a light, cutesy-pie sound that they make The Go-Go's sound like Led Zeppelin by comparison.
—
Casey Kasem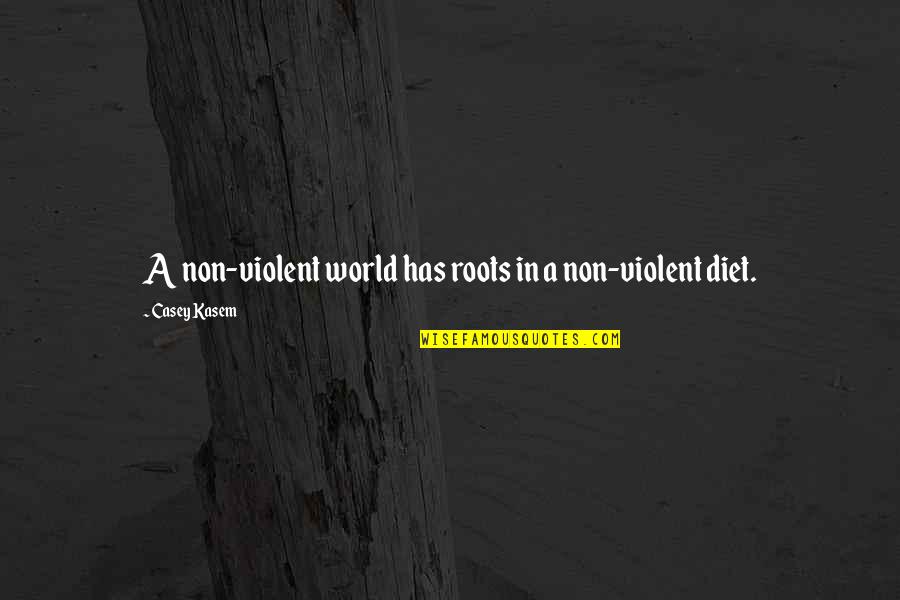 A non-violent world has roots in a non-violent diet.
—
Casey Kasem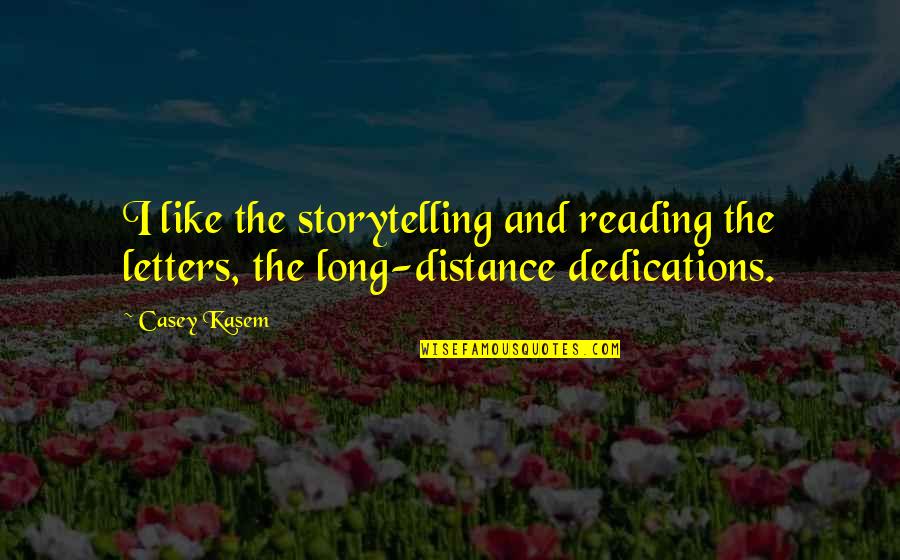 I like the storytelling and reading the letters, the long-distance dedications.
—
Casey Kasem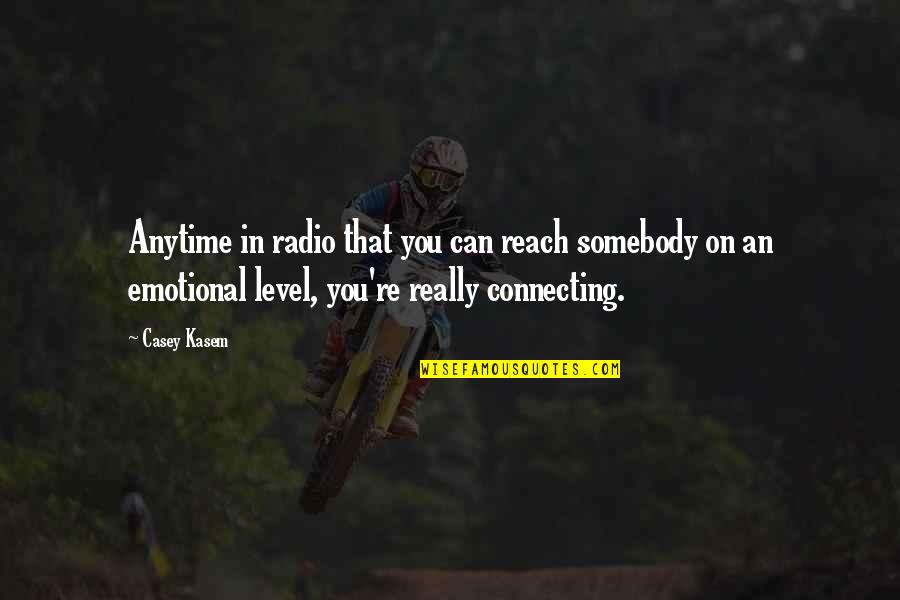 Anytime in radio that you can reach somebody on an emotional level, you're really connecting.
—
Casey Kasem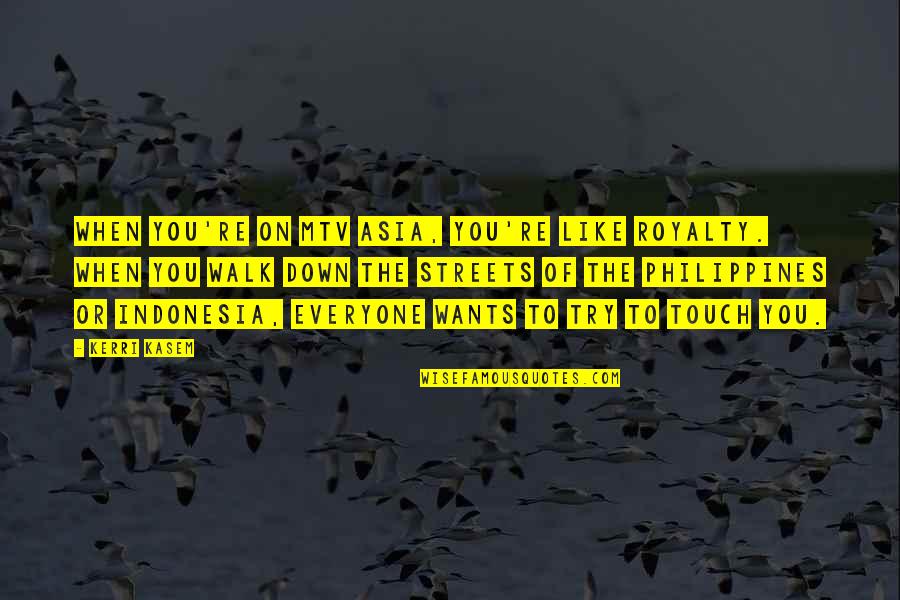 When you're on MTV Asia, you're like royalty. When you walk down the streets of the Philippines or Indonesia, everyone wants to try to touch you.
—
Kerri Kasem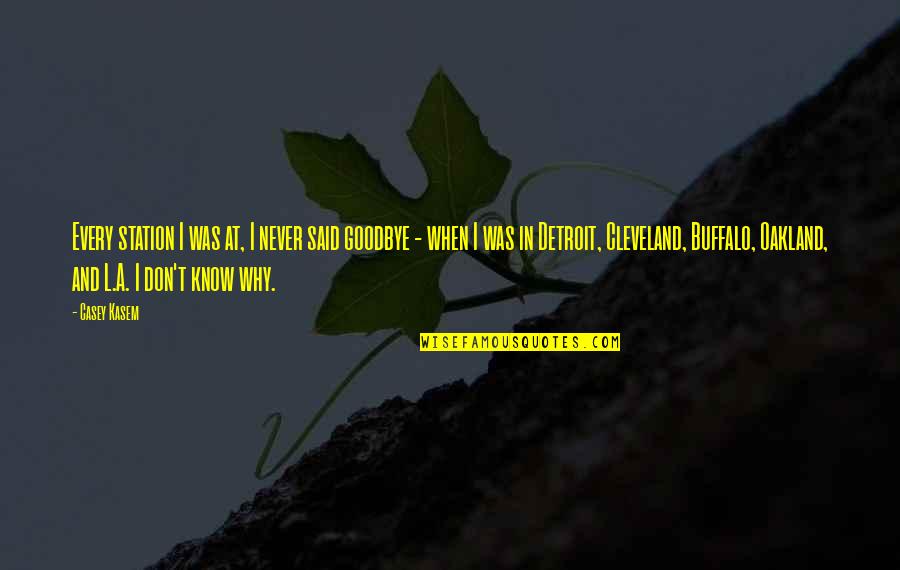 Every station I was at, I never said goodbye - when I was in Detroit, Cleveland, Buffalo, Oakland, and L.A. I don't know why.
—
Casey Kasem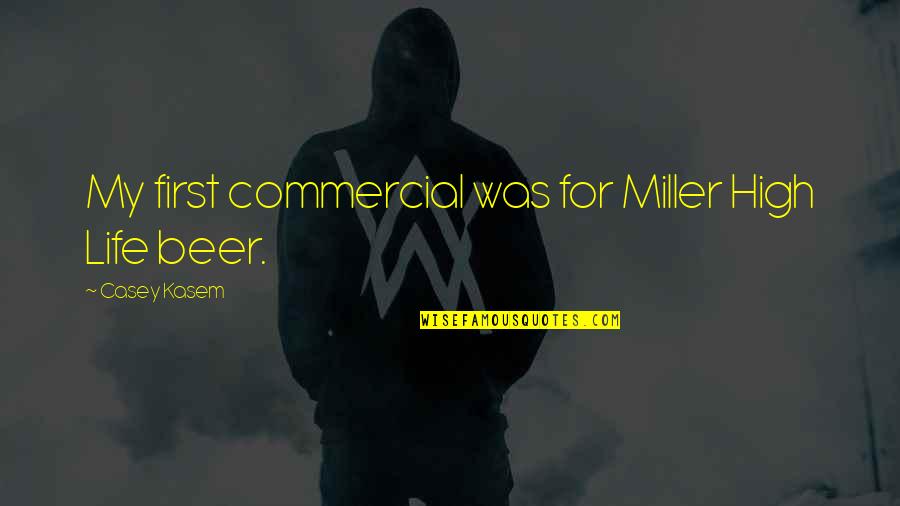 My first commercial was for Miller High Life beer.
—
Casey Kasem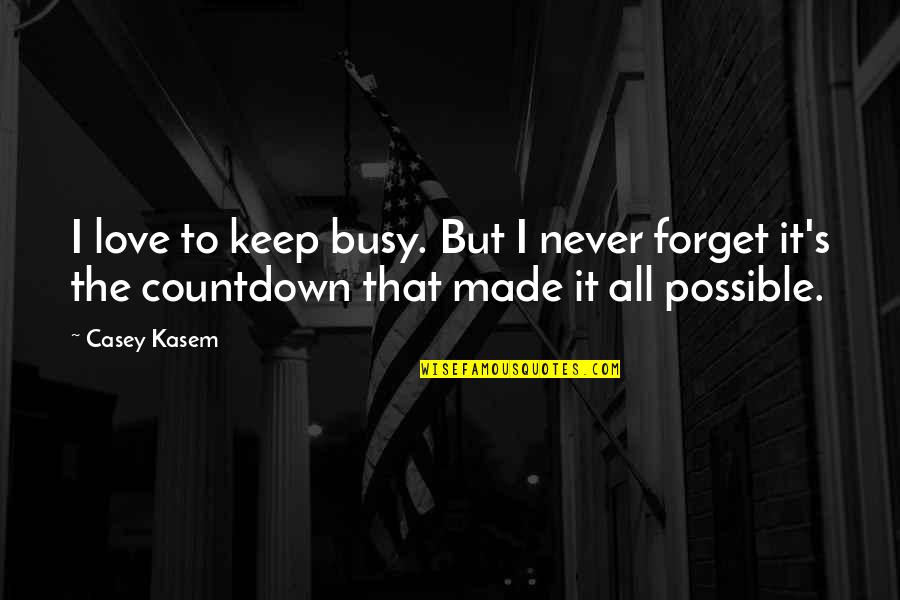 I love to keep busy. But I never forget it's the countdown that made it all possible. —
Casey Kasem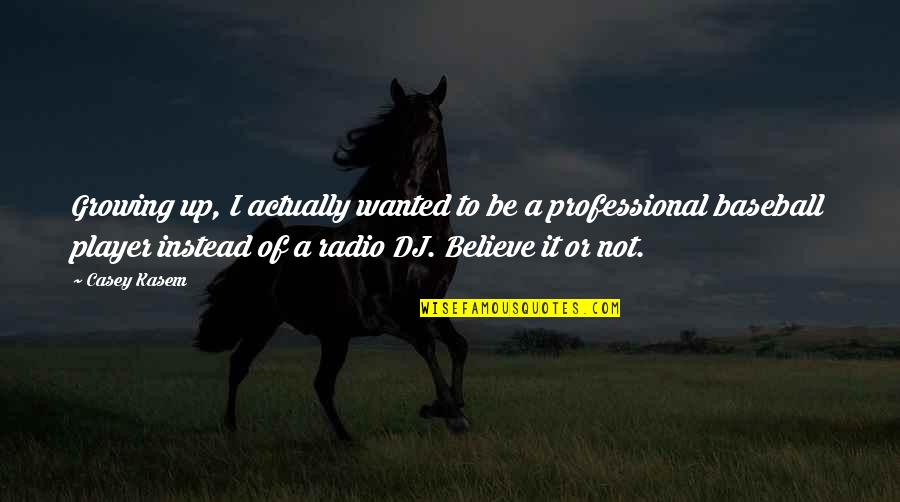 Growing up, I actually wanted to be a professional baseball player instead of a radio DJ. Believe it or not. —
Casey Kasem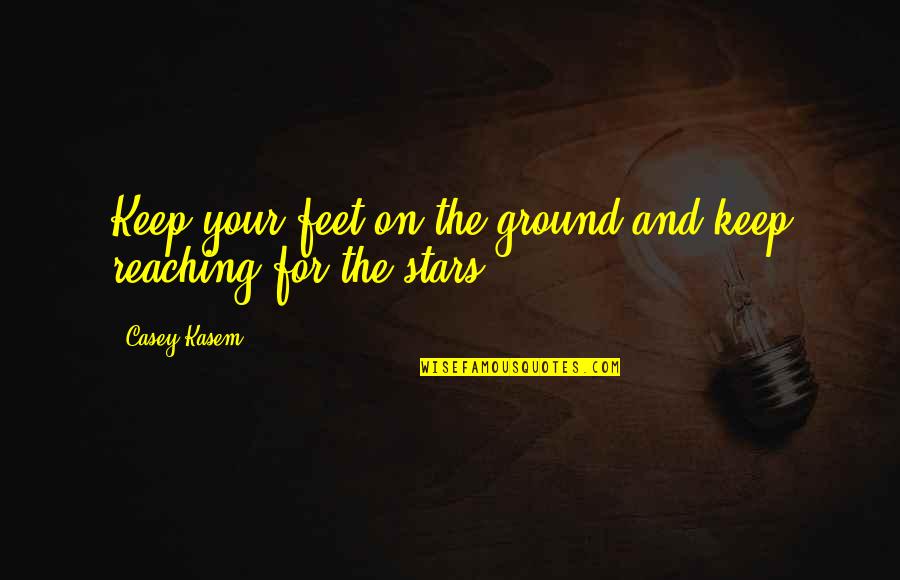 Keep your feet on the ground and keep reaching for the stars. —
Casey Kasem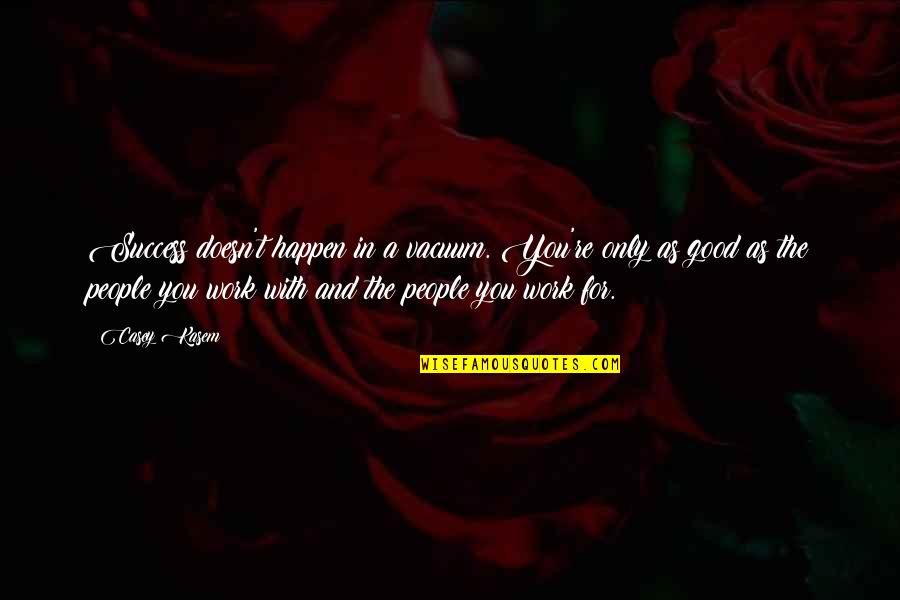 Success doesn't happen in a vacuum. You're only as good as the people you work with and the people you work for. —
Casey Kasem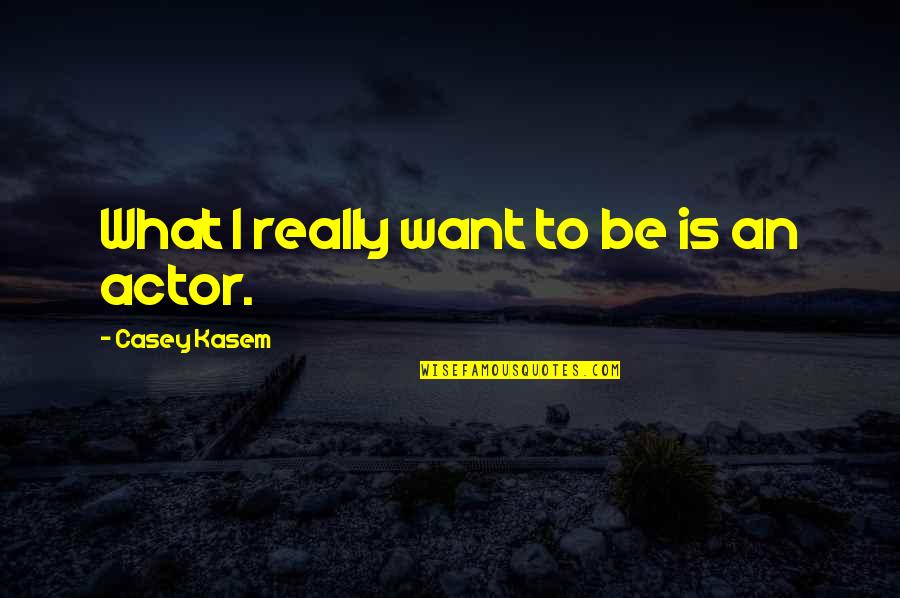 What I really want to be is an actor. —
Casey Kasem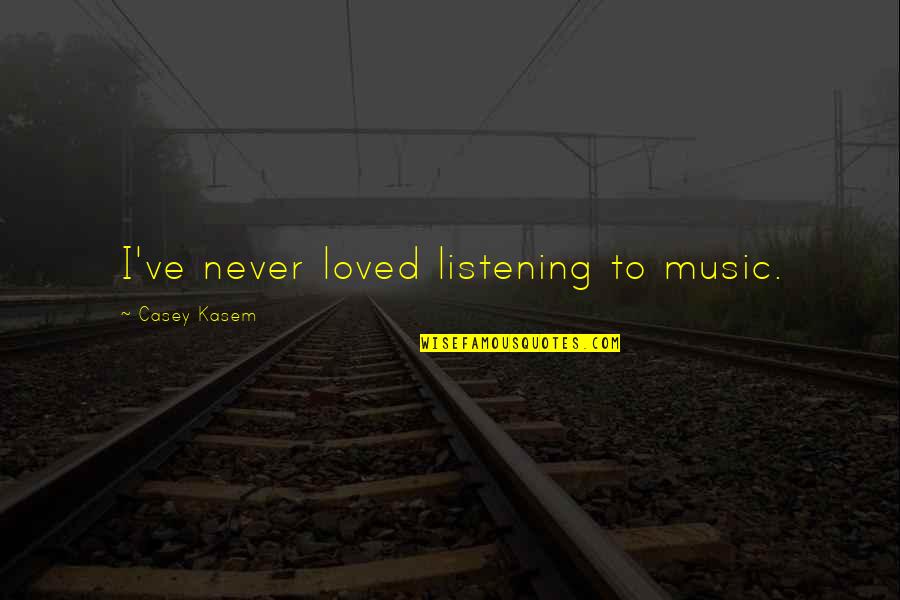 I've never loved listening to music. —
Casey Kasem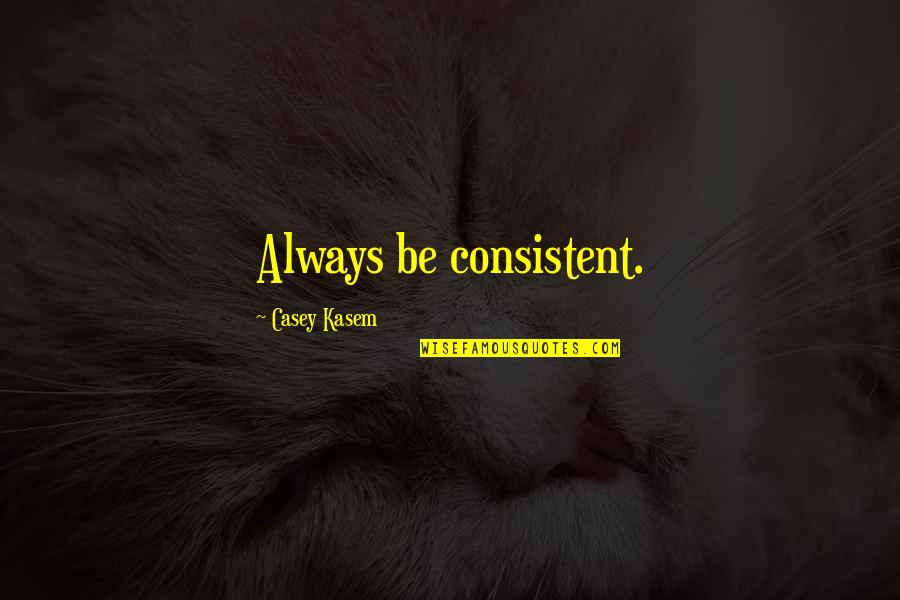 Always be consistent. —
Casey Kasem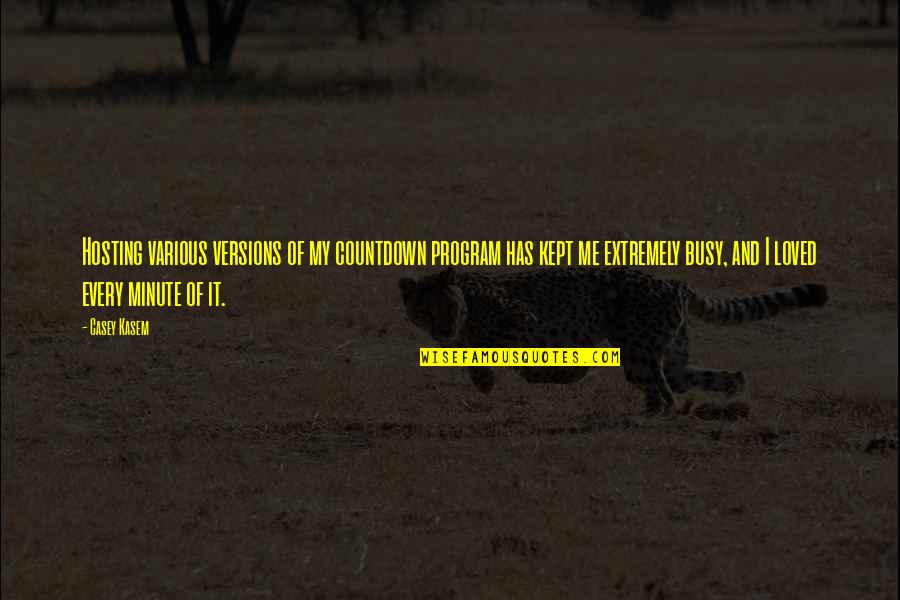 Hosting various versions of my countdown program has kept me extremely busy, and I loved every minute of it. —
Casey Kasem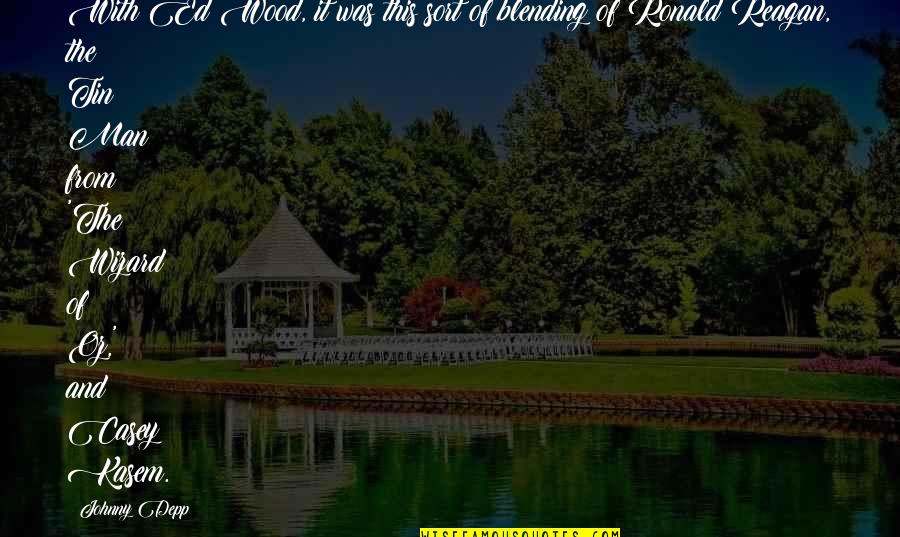 With Ed Wood, it was this sort of blending of Ronald Reagan, the Tin Man from 'The Wizard of Oz,' and Casey Kasem. —
Johnny Depp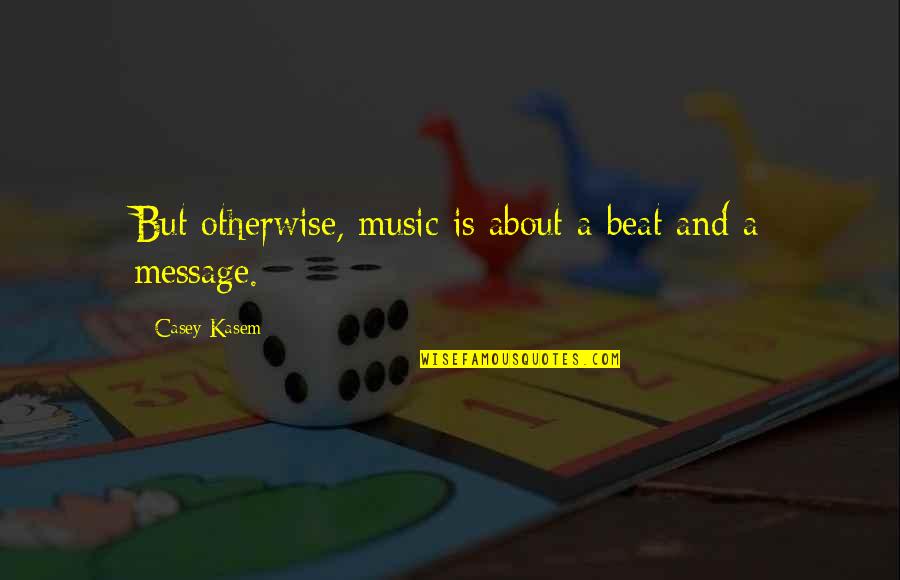 But otherwise, music is about a beat and a message. —
Casey Kasem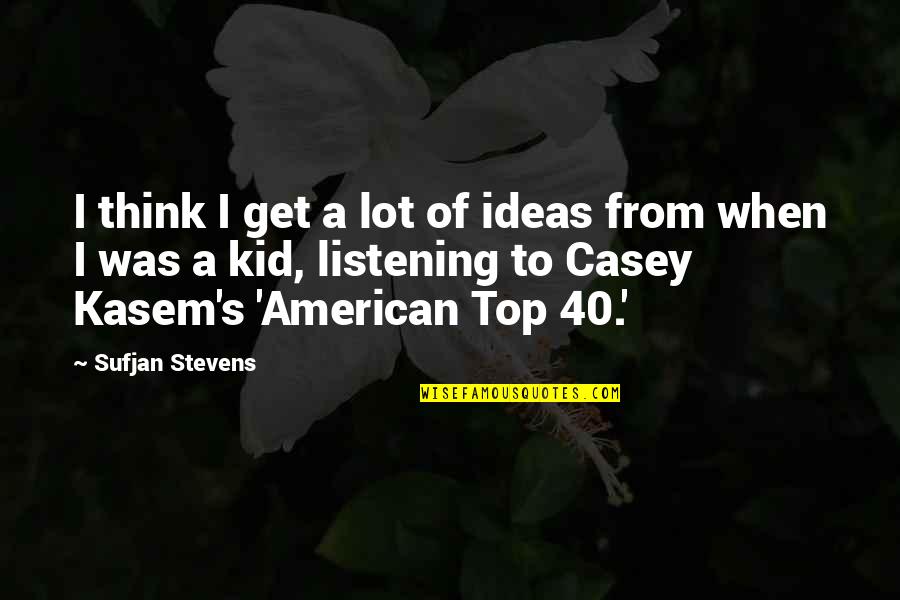 I think I get a lot of ideas from when I was a kid, listening to Casey
Kasem's
'American Top 40.' —
Sufjan Stevens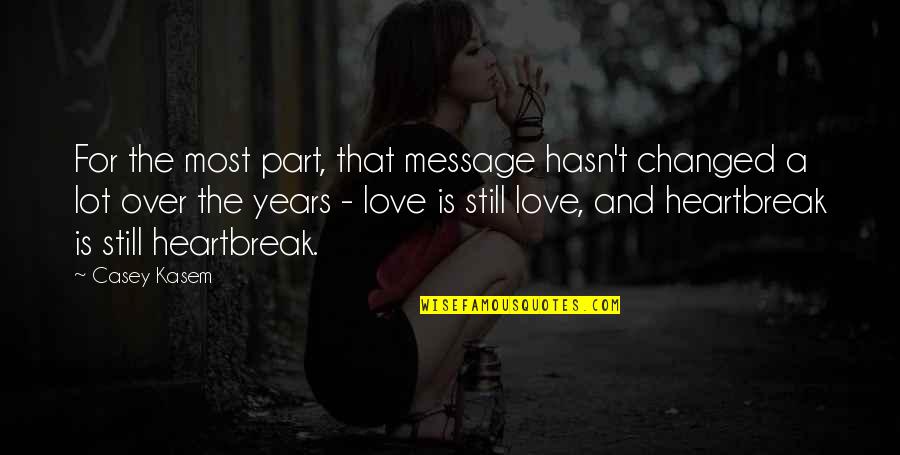 For the most part, that message hasn't changed a lot over the years - love is still love, and heartbreak is still heartbreak. —
Casey Kasem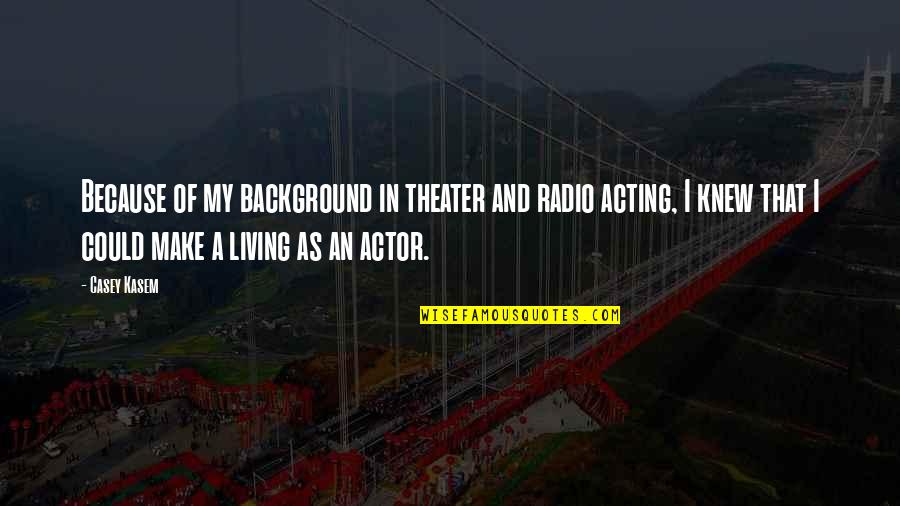 Because of my background in theater and radio acting, I knew that I could make a living as an actor. —
Casey Kasem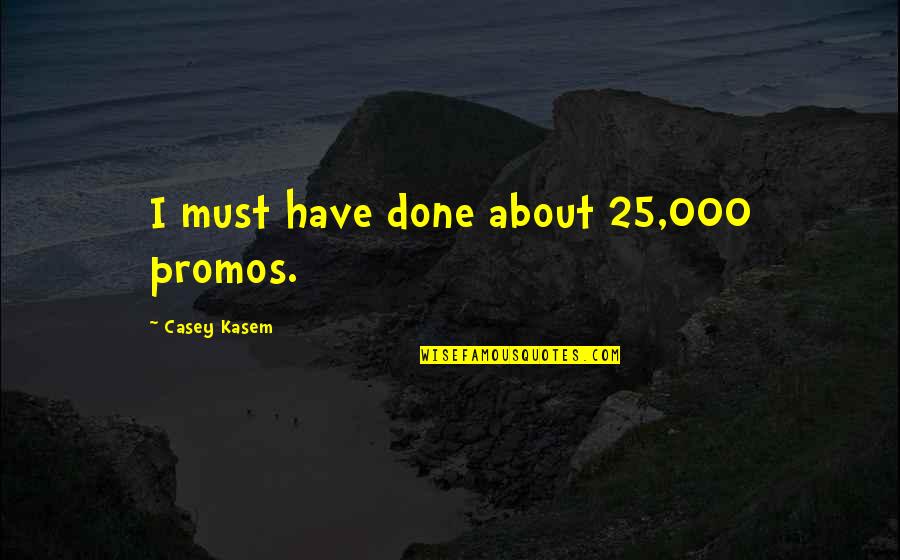 I must have done about 25,000 promos. —
Casey Kasem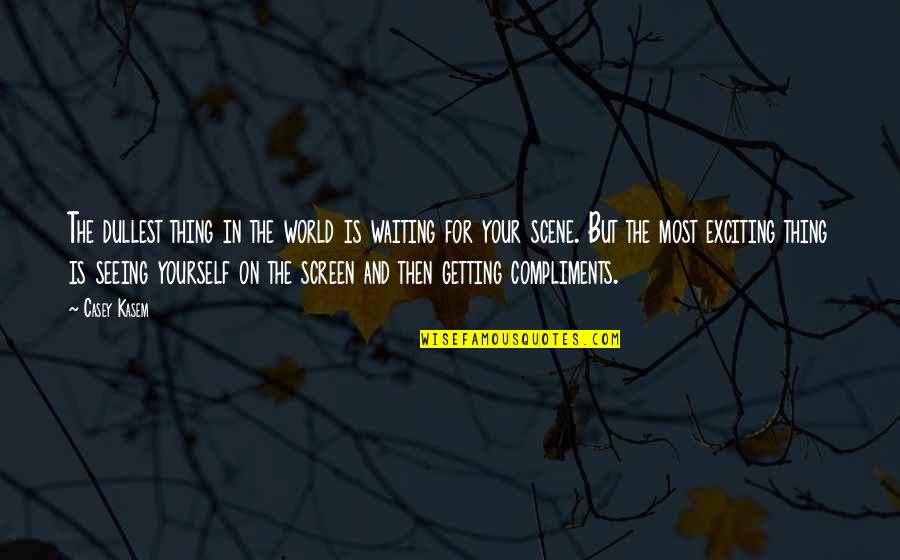 The dullest thing in the world is waiting for your scene. But the most exciting thing is seeing yourself on the screen and then getting compliments. —
Casey Kasem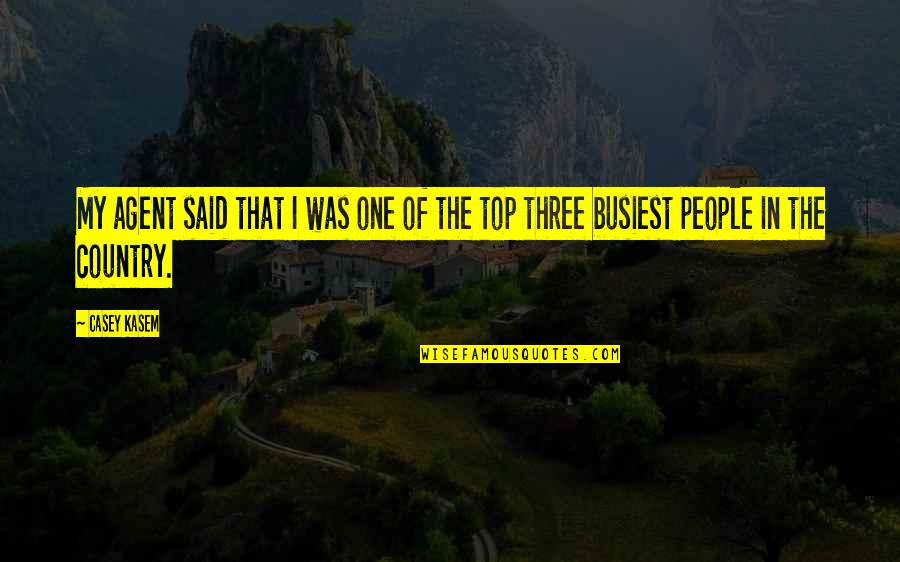 My agent said that I was one of the top three busiest people in the country. —
Casey Kasem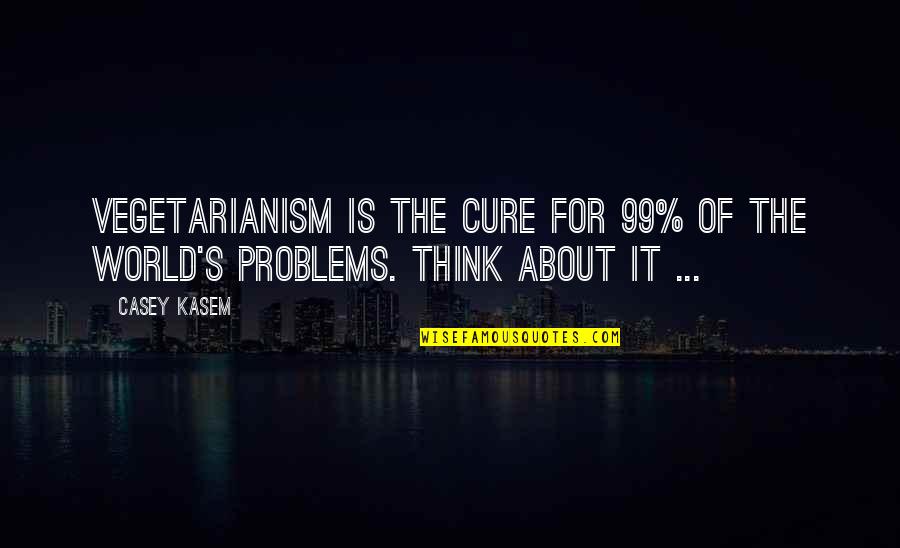 Vegetarianism is the cure for 99% of the world's problems. Think about it ... —
Casey Kasem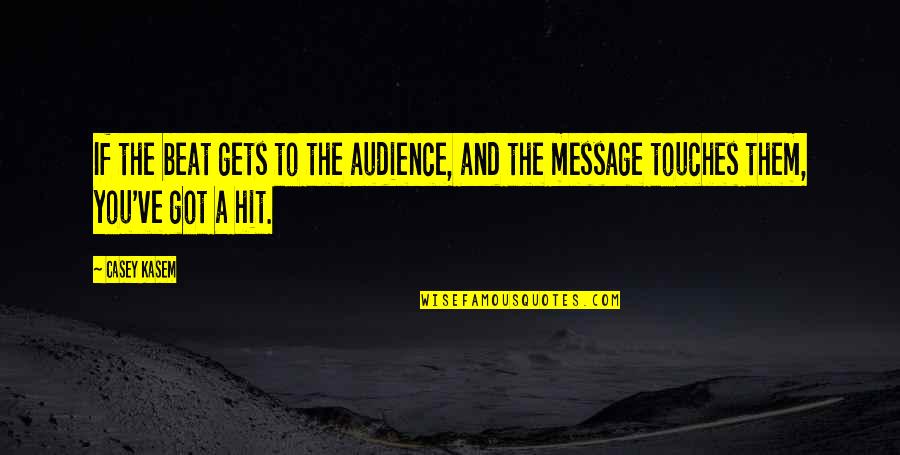 If the beat gets to the audience, and the message touches them, you've got a hit. —
Casey Kasem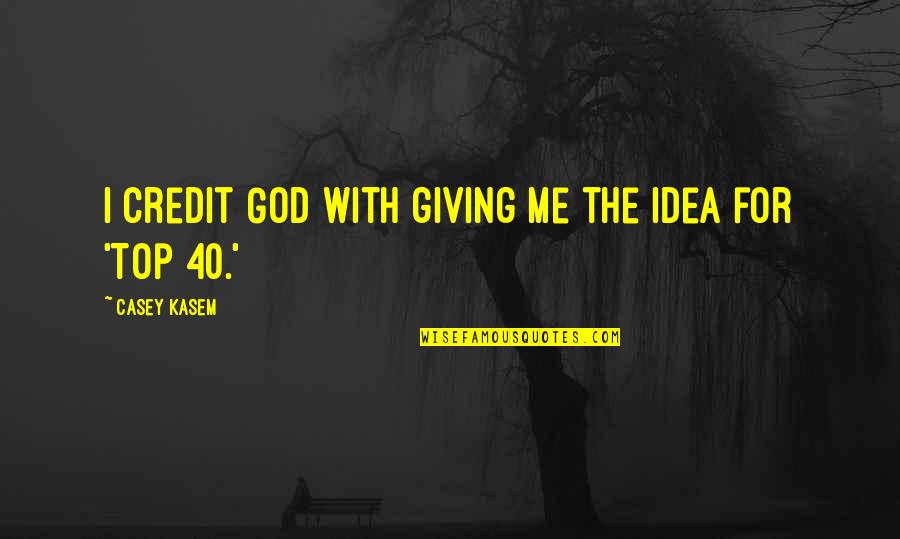 I credit God with giving me the idea for 'Top 40.' —
Casey Kasem