James Garner Quotes
Collection of top 46 famous quotes about James Garner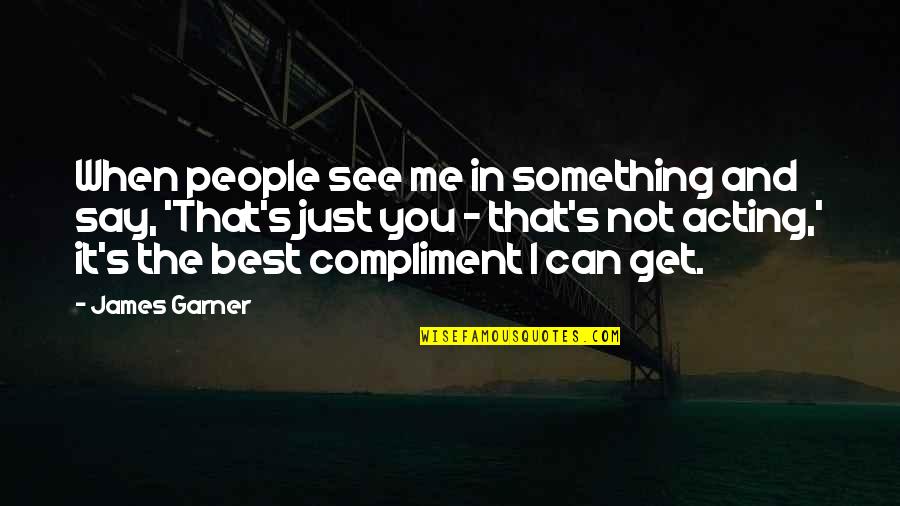 When people see me in something and say, 'That's just you - that's not acting,' it's the best compliment I can get.
—
James Garner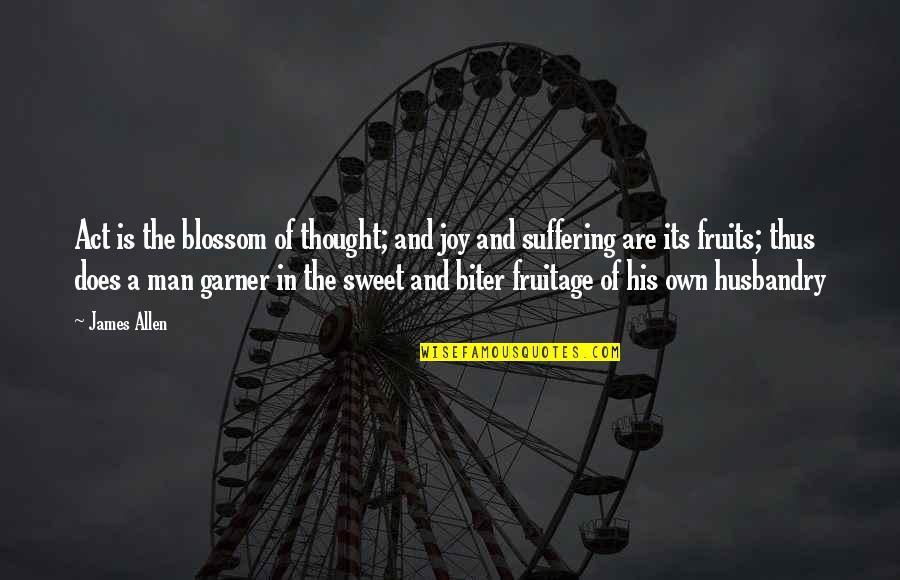 Act is the blossom of thought; and joy and suffering are its fruits; thus does a man garner in the sweet and biter fruitage of his own husbandry
—
James Allen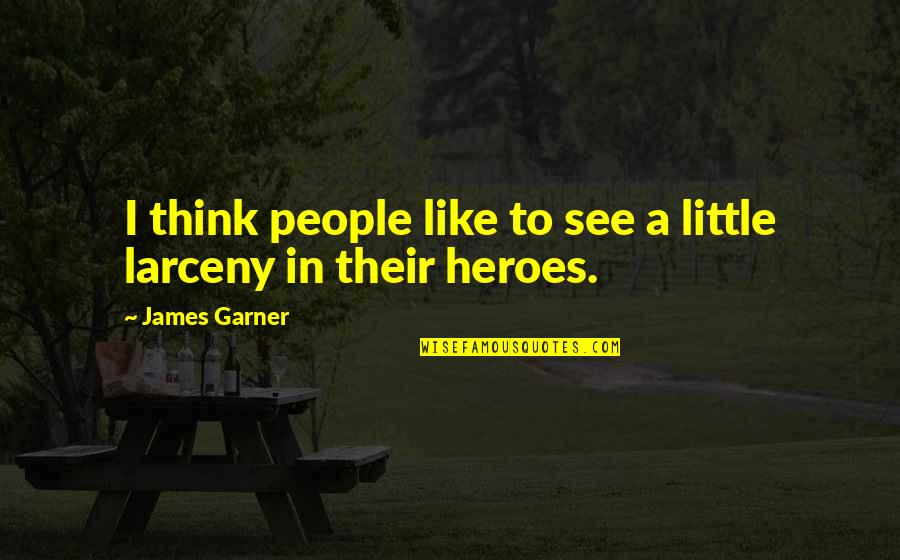 I think people like to see a little larceny in their heroes.
—
James Garner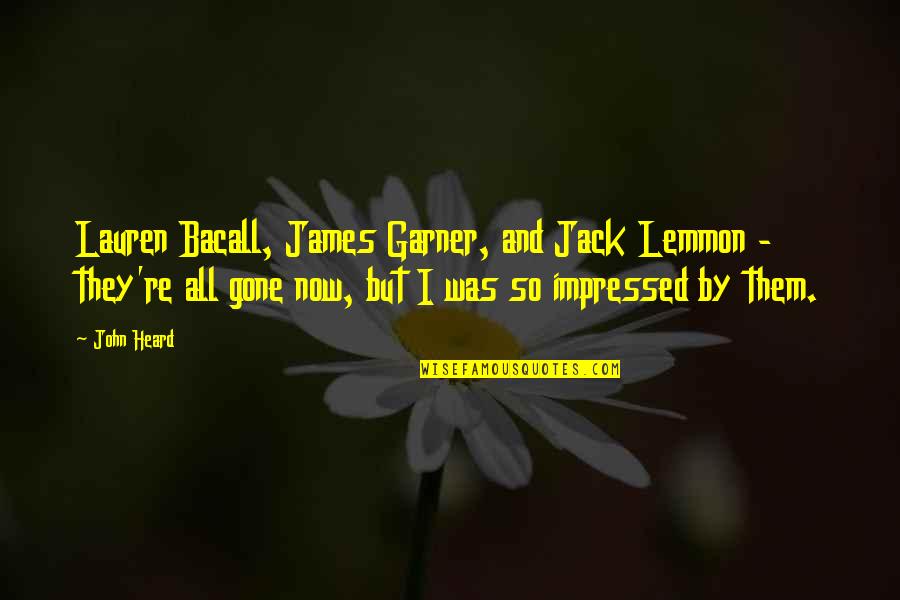 Lauren Bacall, James Garner, and Jack Lemmon - they're all gone now, but I was so impressed by them.
—
John Heard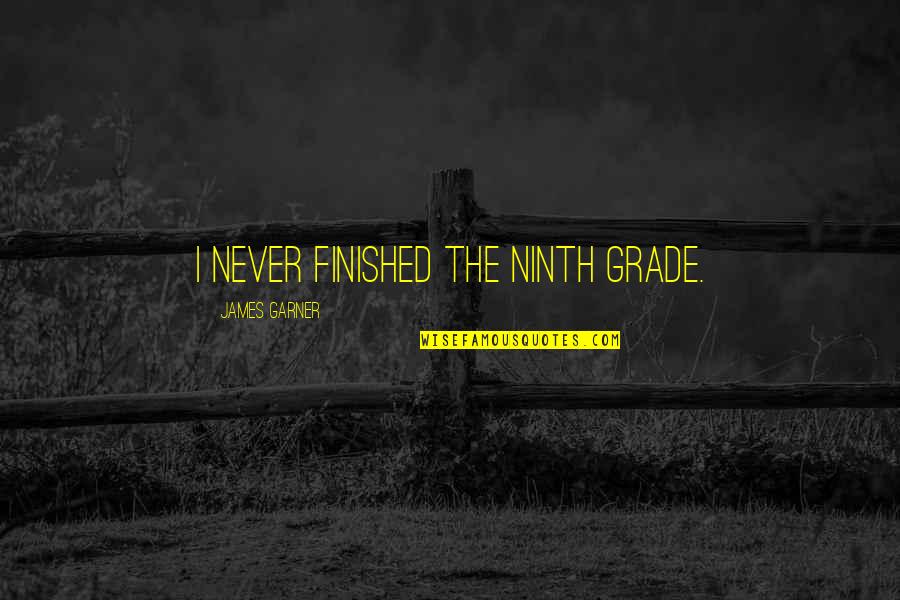 I never finished the ninth grade.
—
James Garner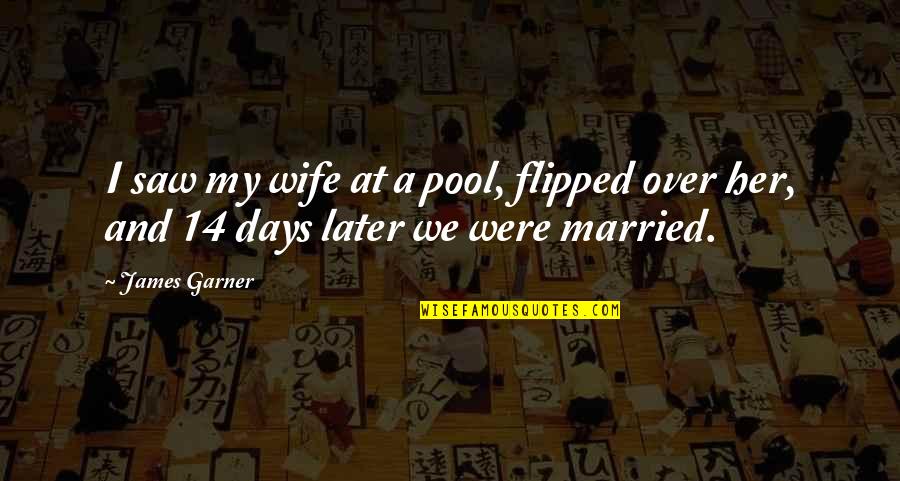 I saw my wife at a pool, flipped over her, and 14 days later we were married.
—
James Garner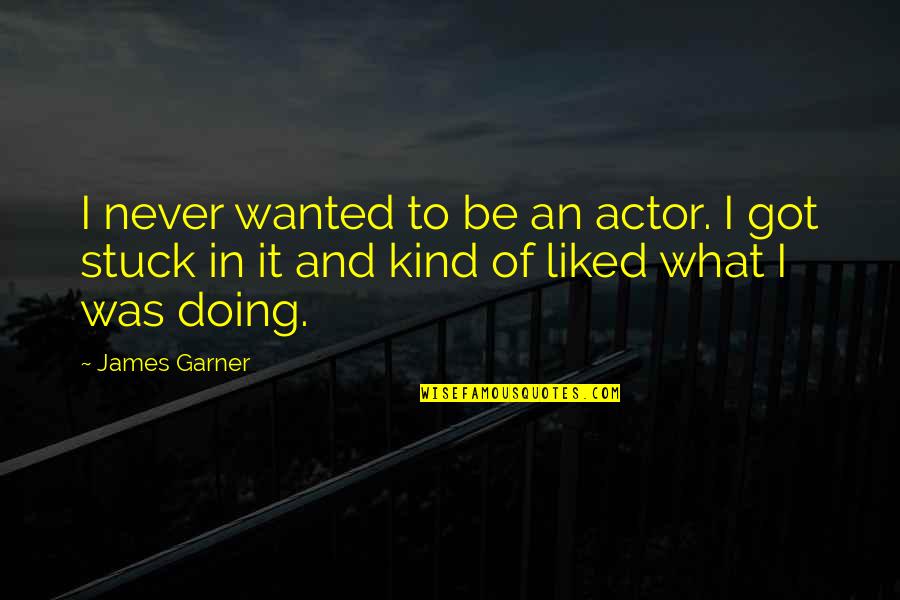 I never wanted to be an actor. I got stuck in it and kind of liked what I was doing.
—
James Garner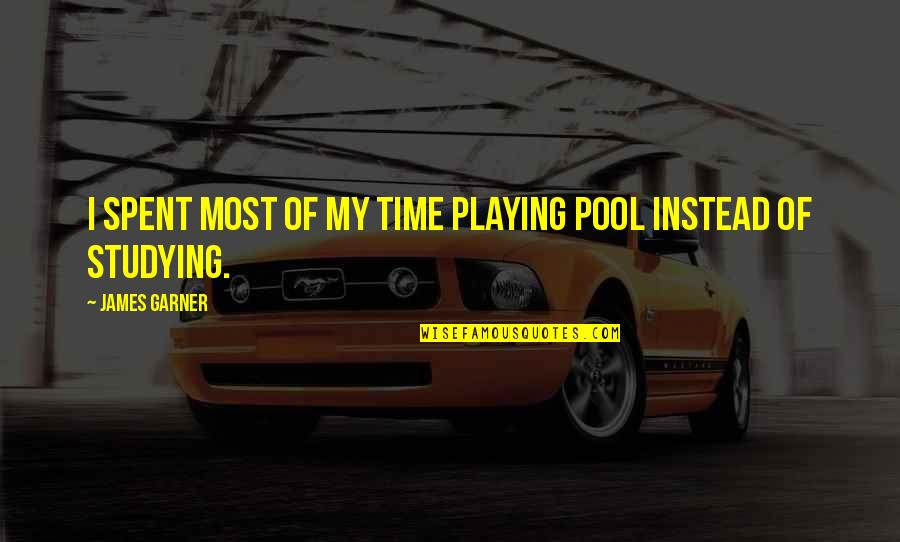 I spent most of my time playing pool instead of studying.
—
James Garner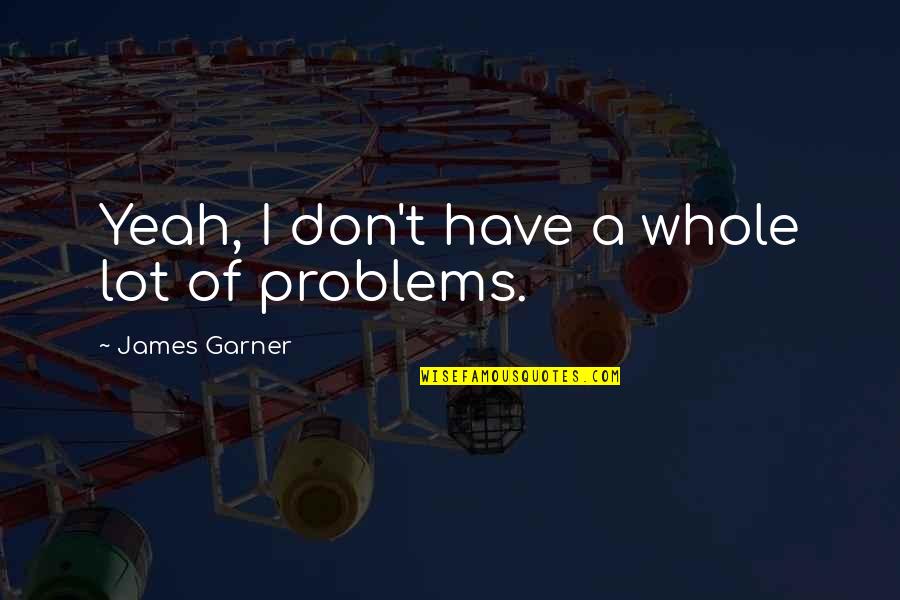 Yeah, I don't have a whole lot of problems.
—
James Garner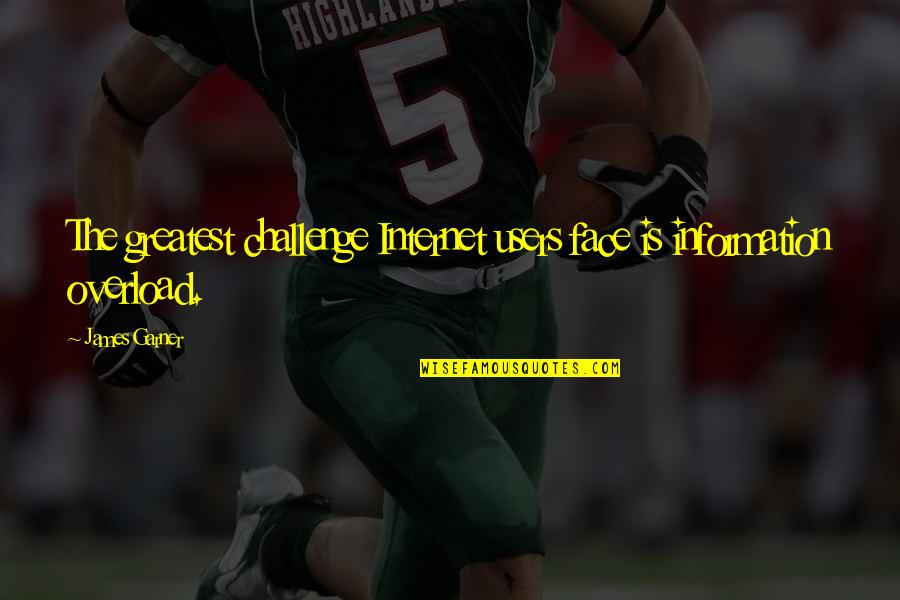 The greatest challenge Internet users face is information overload. —
James Garner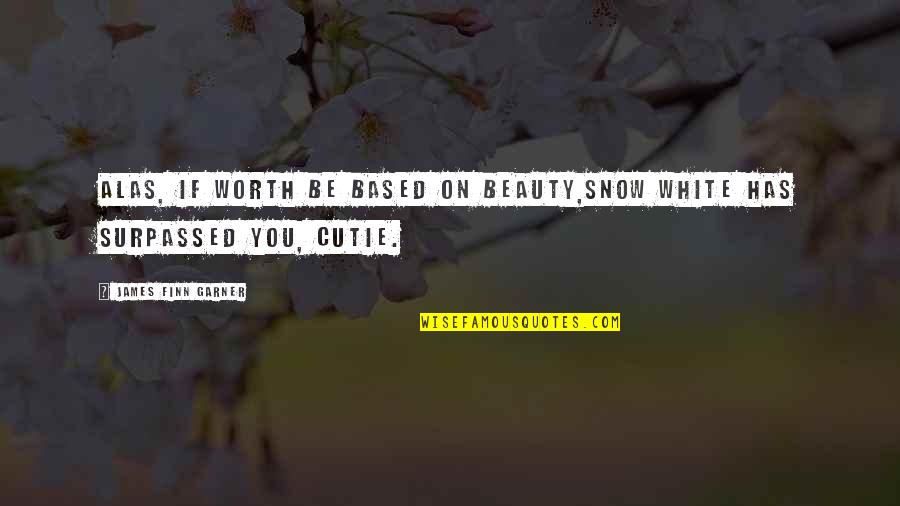 Alas, if worth be based on beauty,
Snow White has surpassed you, cutie. —
James Finn Garner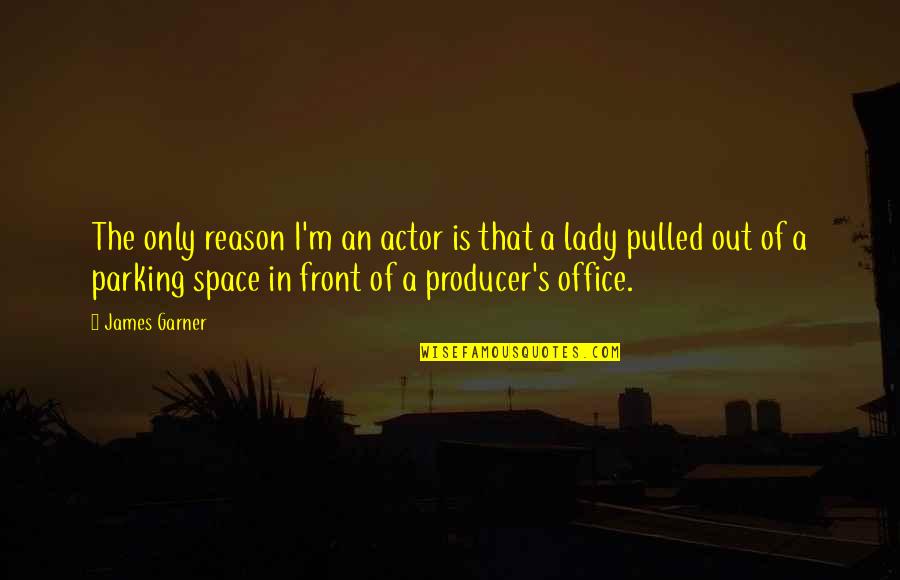 The only reason I'm an actor is that a lady pulled out of a parking space in front of a producer's office. —
James Garner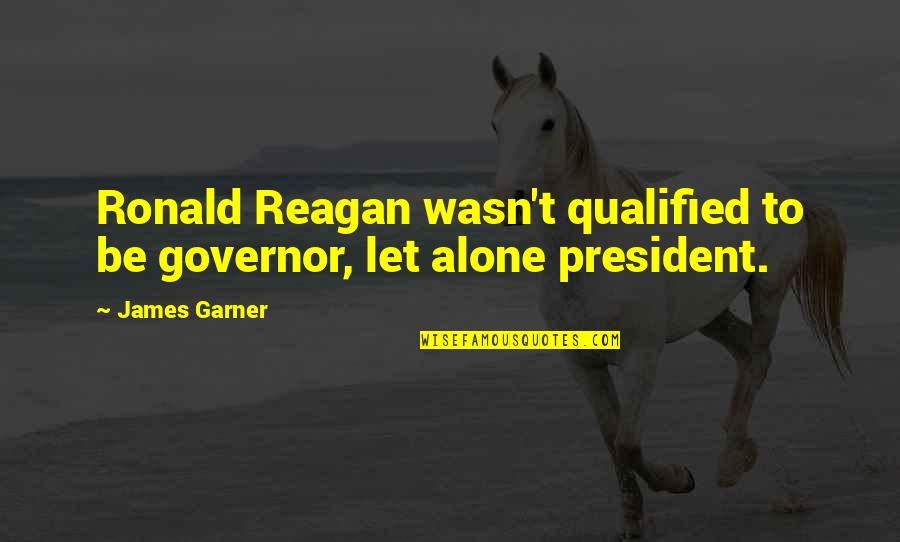 Ronald Reagan wasn't qualified to be governor, let alone president. —
James Garner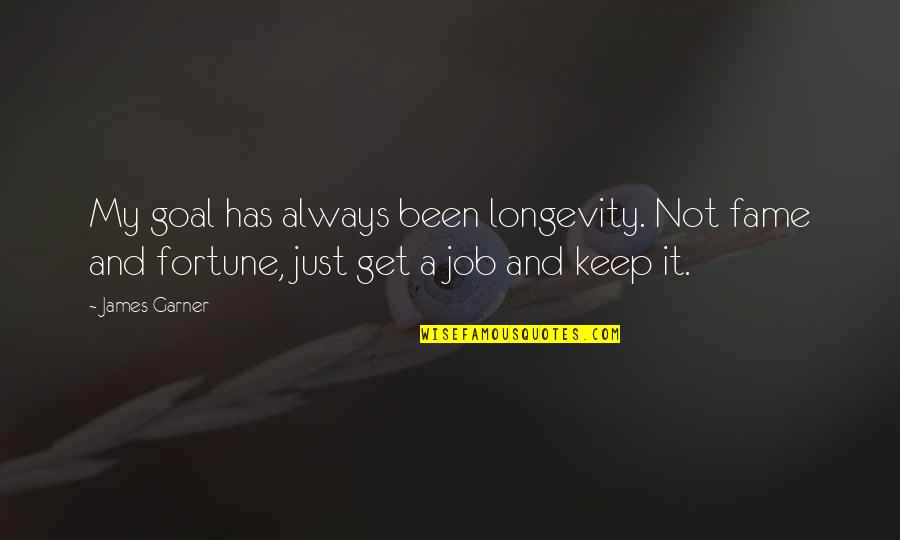 My goal has always been longevity. Not fame and fortune, just get a job and keep it. —
James Garner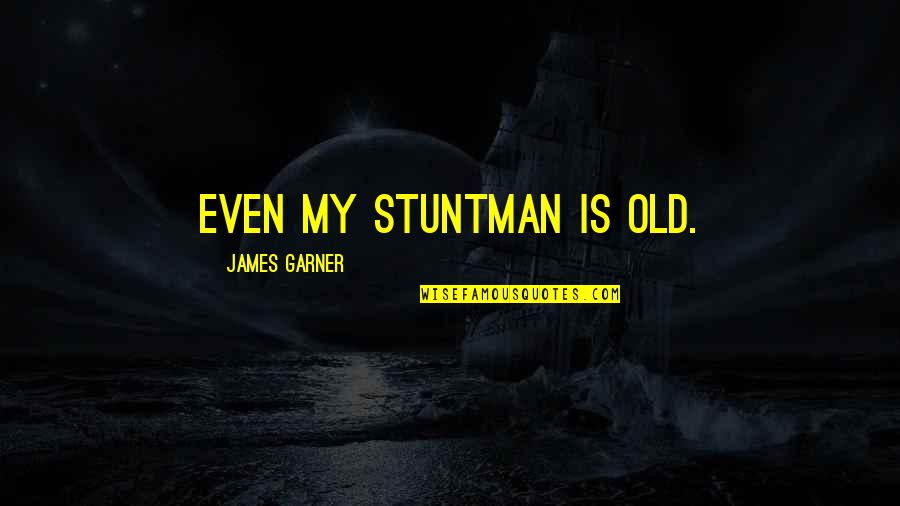 Even my stuntman is old. —
James Garner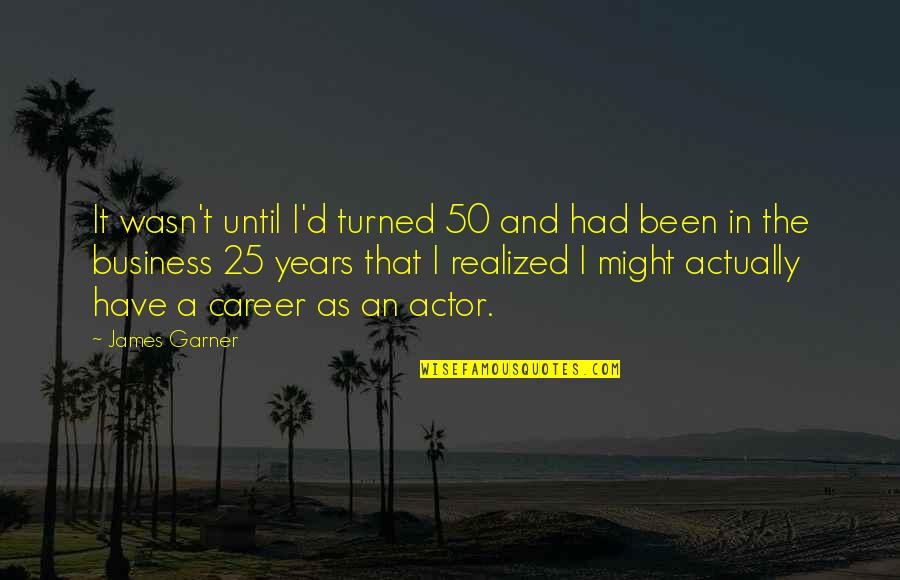 It wasn't until I'd turned 50 and had been in the business 25 years that I realized I might actually have a career as an actor. —
James Garner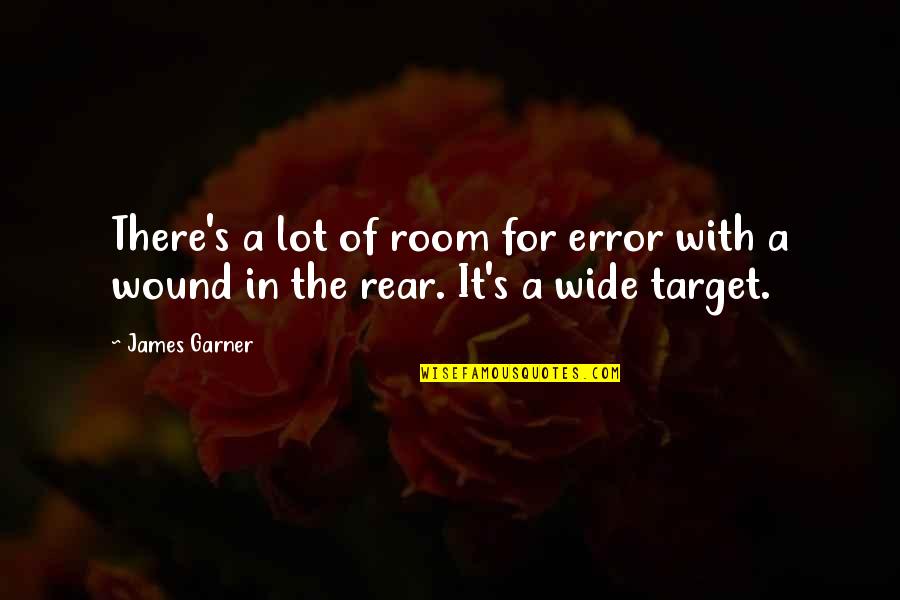 There's a lot of room for error with a wound in the rear. It's a wide target. —
James Garner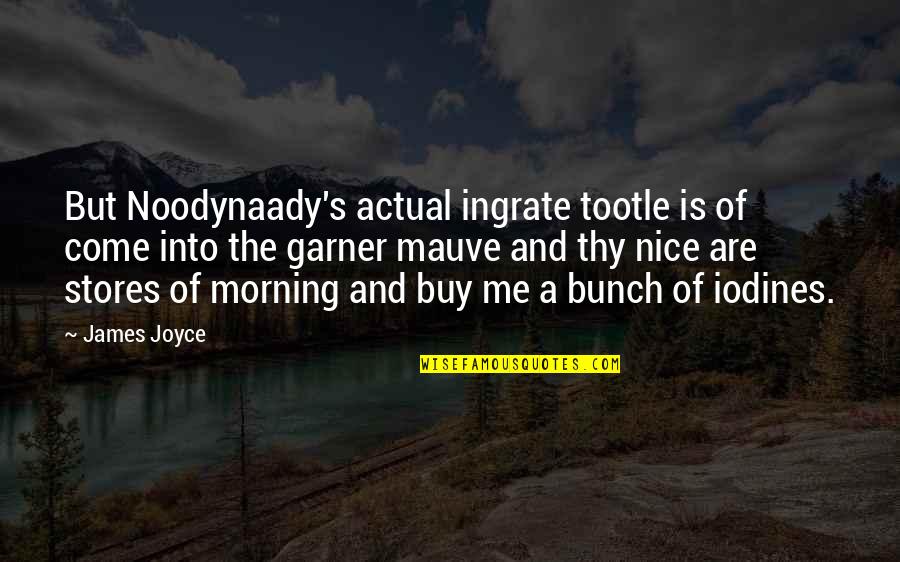 But Noodynaady's actual ingrate tootle is of come into the garner mauve and thy nice are stores of morning and buy me a bunch of iodines. —
James Joyce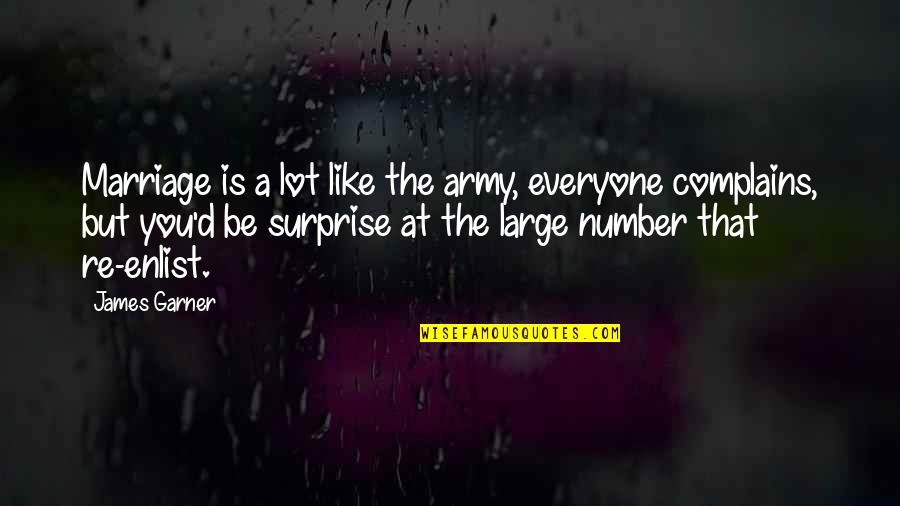 Marriage is a lot like the army, everyone complains, but you'd be surprise at the large number that re-enlist. —
James Garner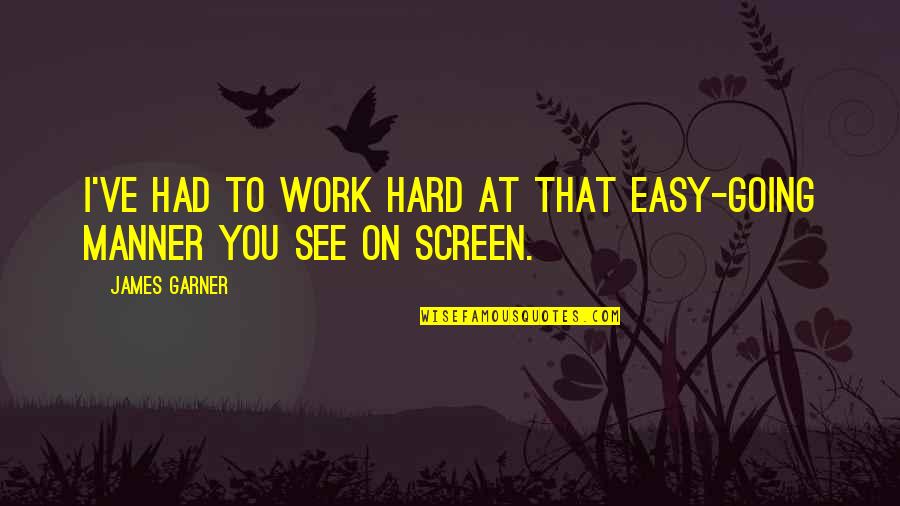 I've had to work hard at that easy-going manner you see on screen. —
James Garner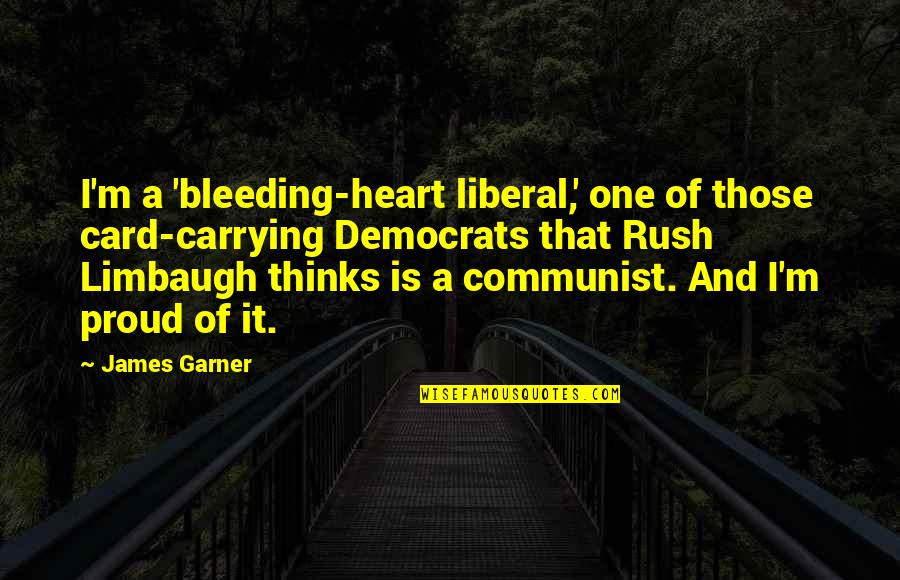 I'm a 'bleeding-heart liberal,' one of those card-carrying Democrats that Rush Limbaugh thinks is a communist. And I'm proud of it. —
James Garner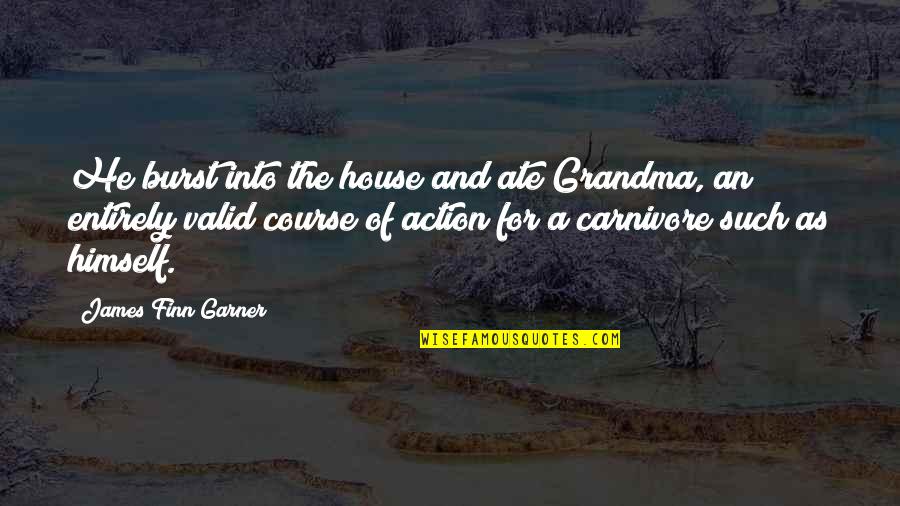 He burst into the house and ate Grandma, an entirely valid course of action for a carnivore such as himself. —
James Finn Garner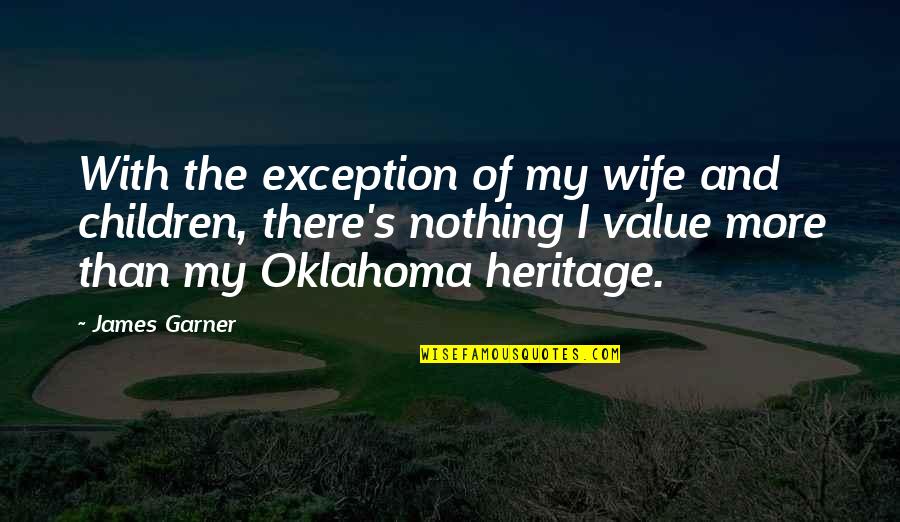 With the exception of my wife and children, there's nothing I value more than my Oklahoma heritage. —
James Garner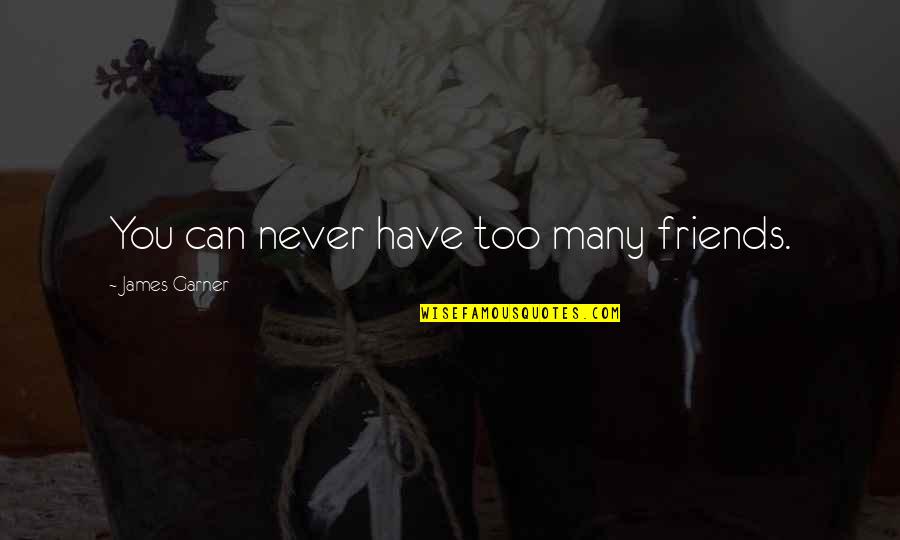 You can never have too many friends. —
James Garner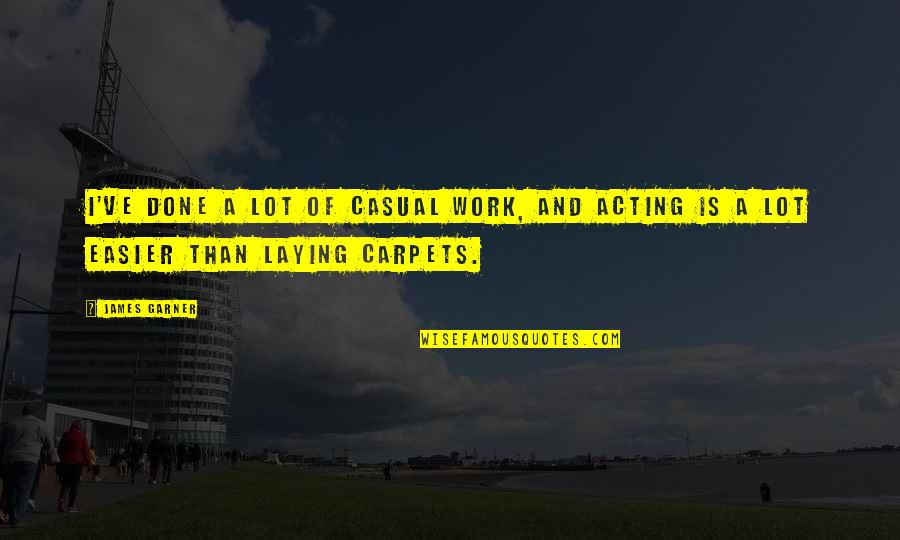 I've done a lot of casual work, and acting is a lot easier than laying carpets. —
James Garner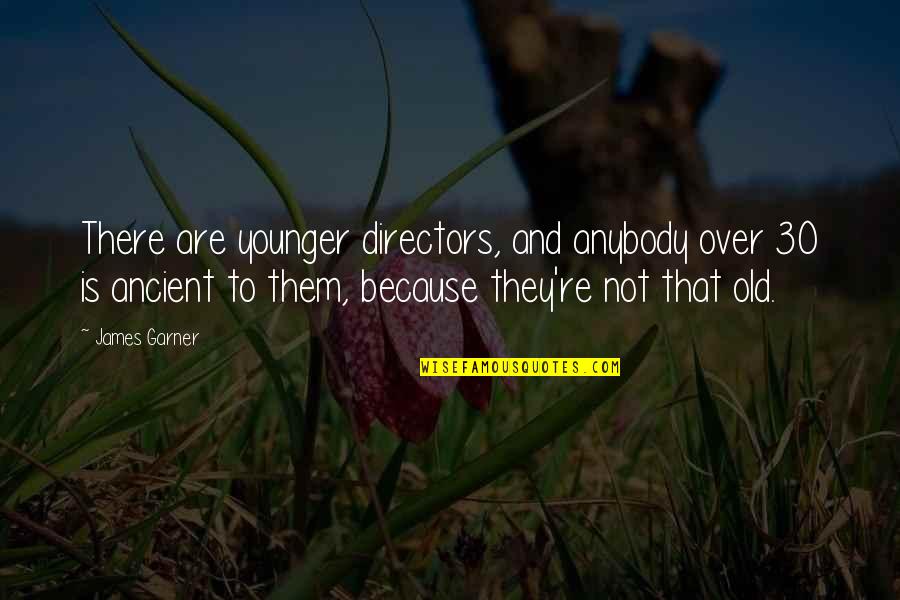 There are younger directors, and anybody over 30 is ancient to them, because they're not that old. —
James Garner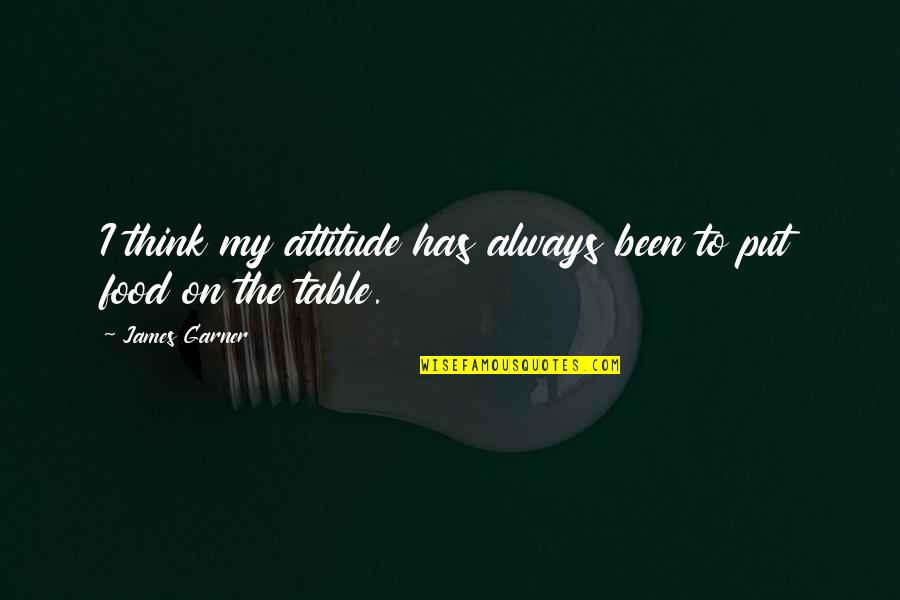 I think my attitude has always been to put food on the table. —
James Garner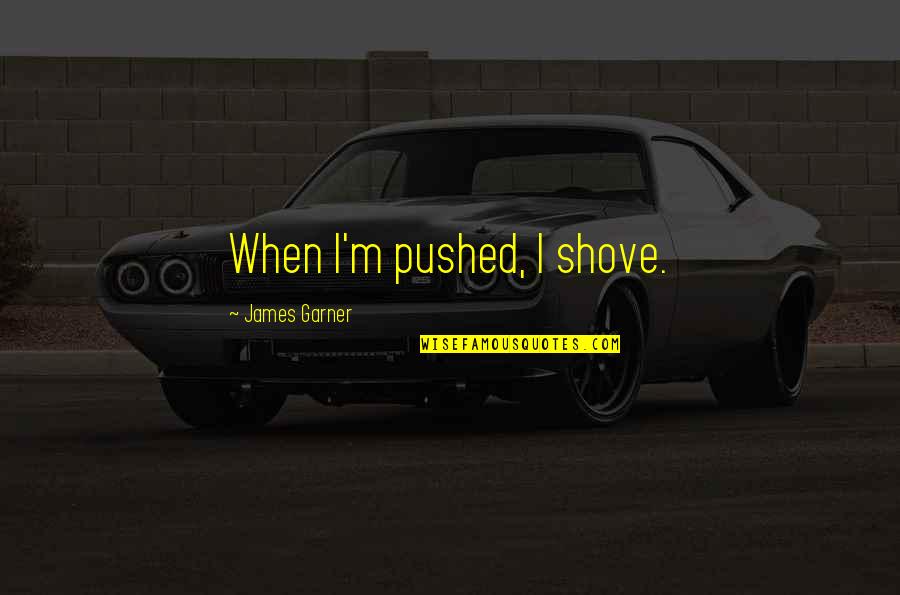 When I'm pushed, I shove. —
James Garner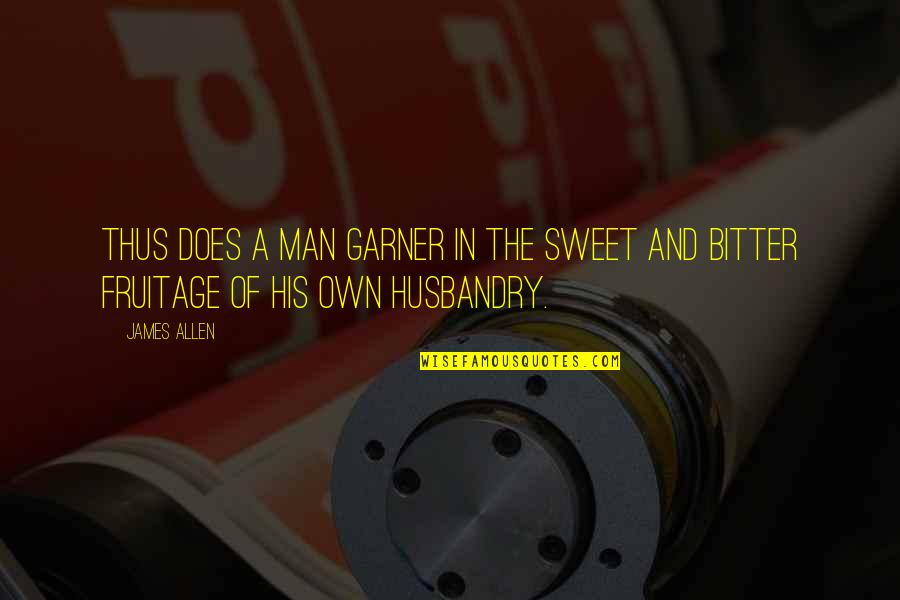 Thus does a man garner in the sweet and bitter fruitage of his own husbandry. —
James Allen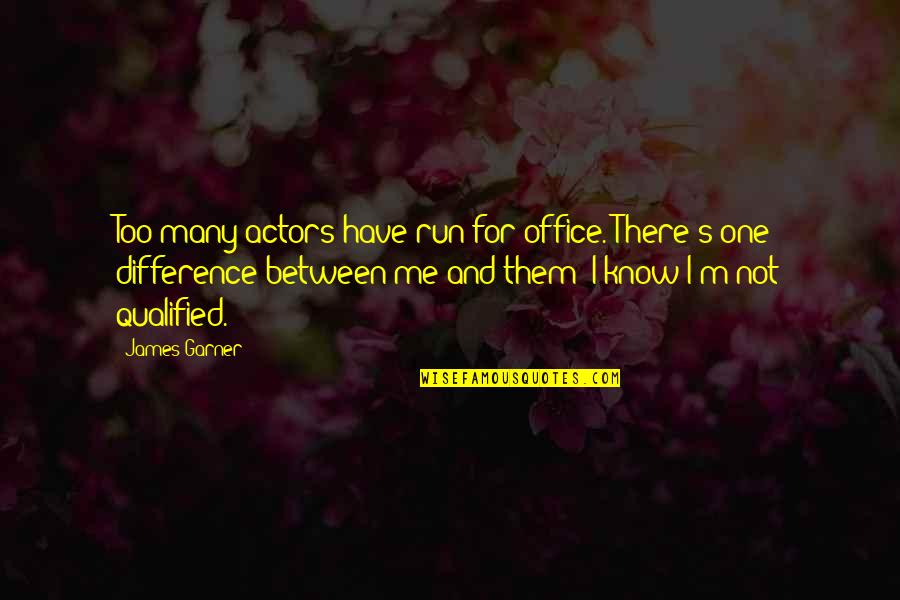 Too many actors have run for office. There's one difference between me and them: I know I'm not qualified. —
James Garner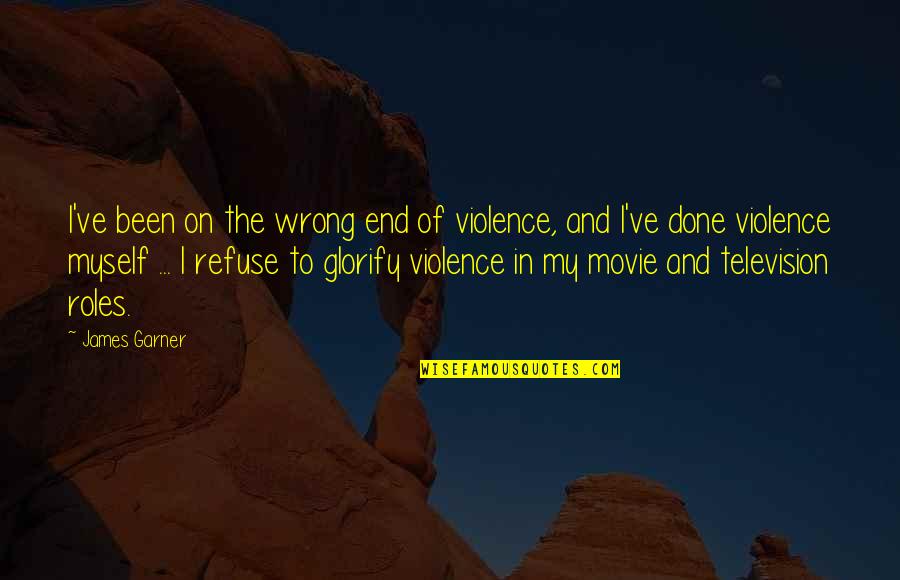 I've been on the wrong end of violence, and I've done violence myself ... I refuse to glorify violence in my movie and television roles. —
James Garner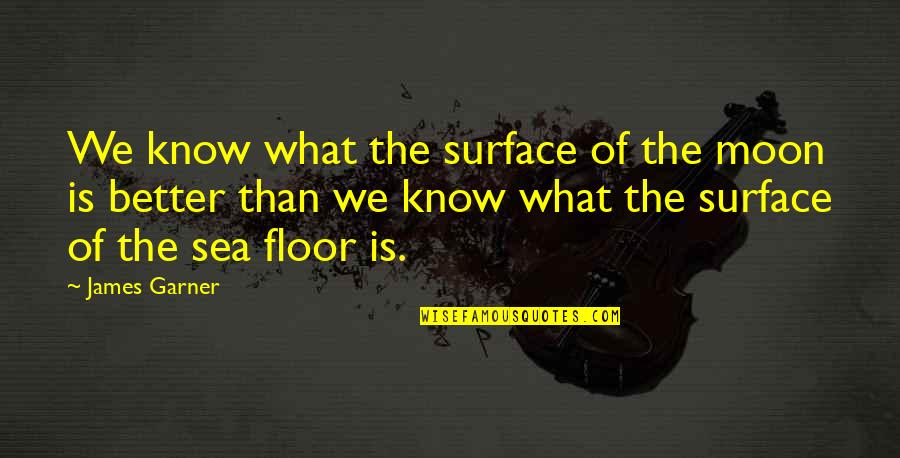 We know what the surface of the moon is better than we know what the surface of the sea floor is. —
James Garner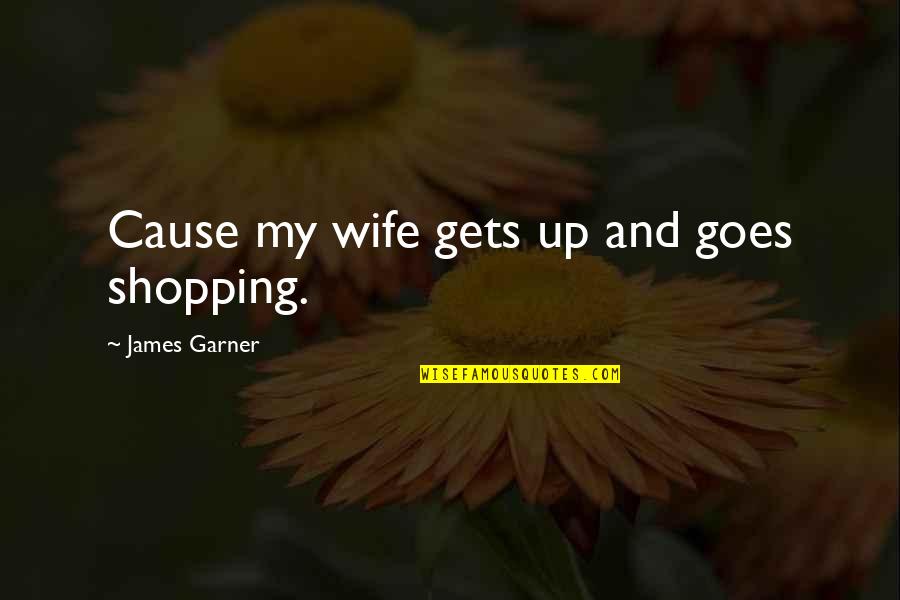 Cause my wife gets up and goes shopping. —
James Garner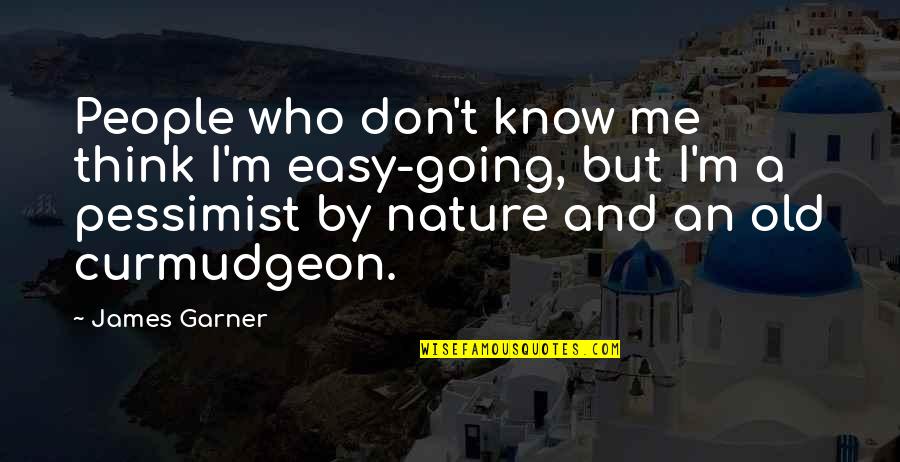 People who don't know me think I'm easy-going, but I'm a pessimist by nature and an old curmudgeon. —
James Garner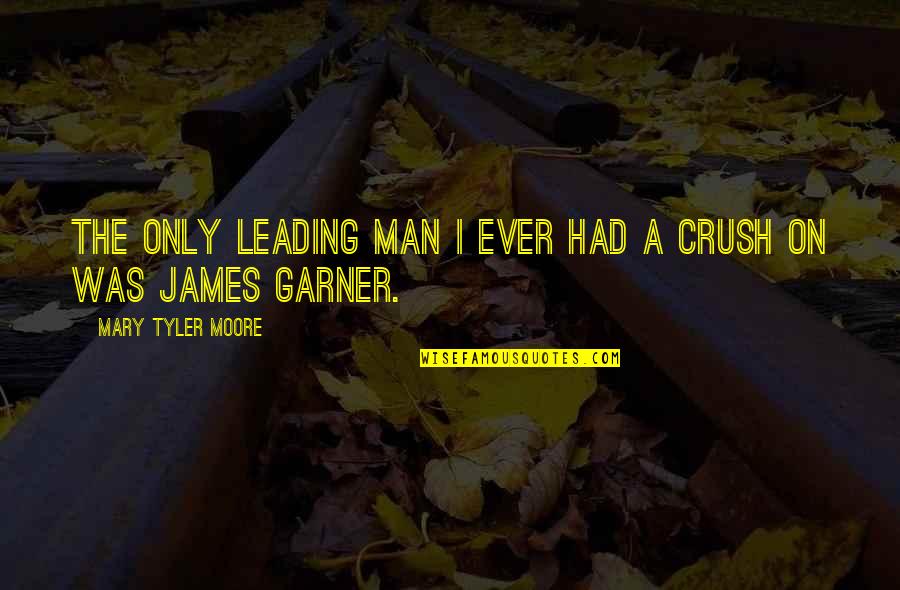 The only leading man I ever had a crush on was James Garner. —
Mary Tyler Moore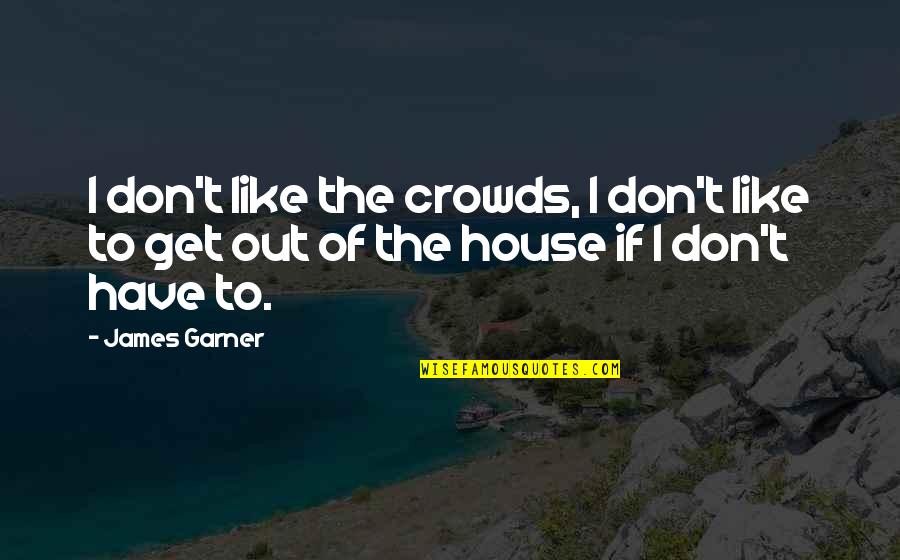 I don't like the crowds, I don't like to get out of the house if I don't have to. —
James Garner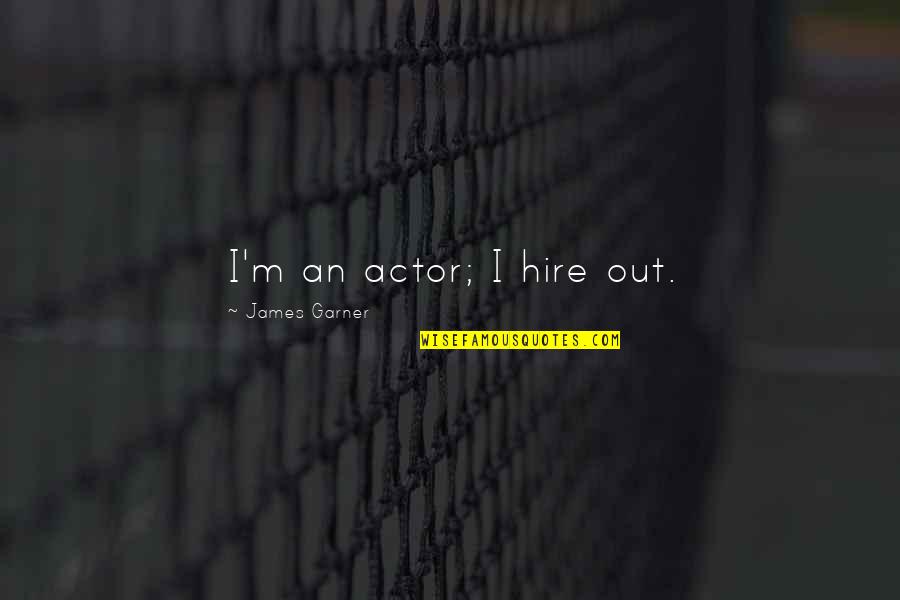 I'm an actor; I hire out. —
James Garner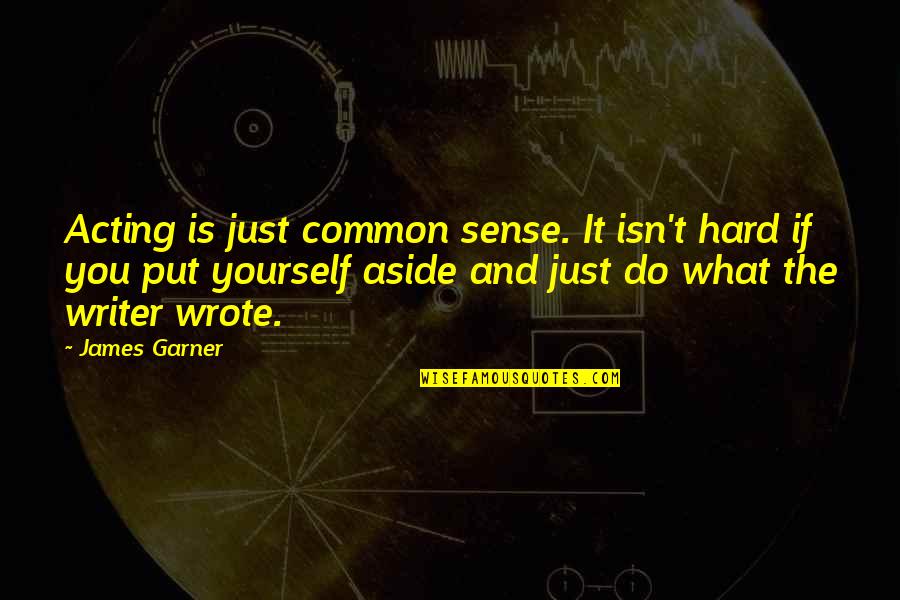 Acting is just common sense. It isn't hard if you put yourself aside and just do what the writer wrote. —
James Garner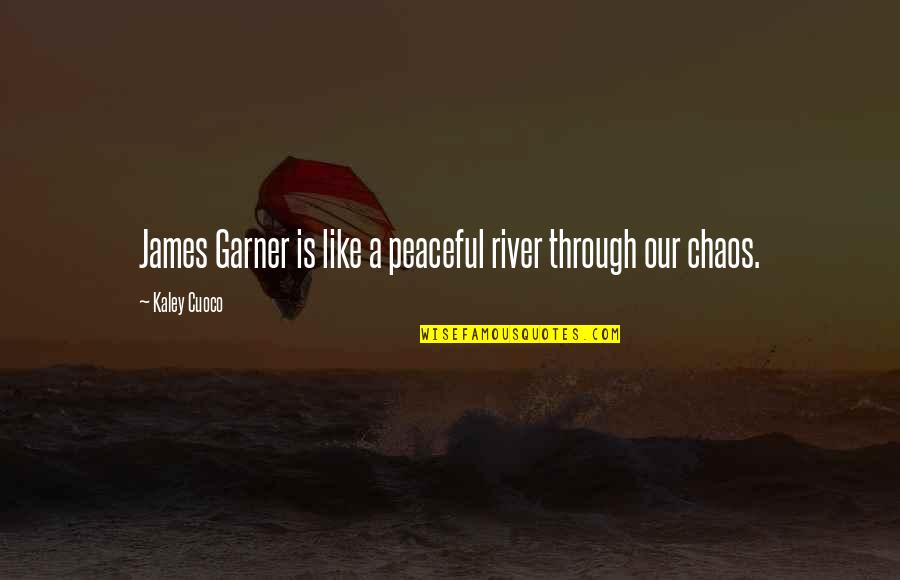 James Garner is like a peaceful river through our chaos. —
Kaley Cuoco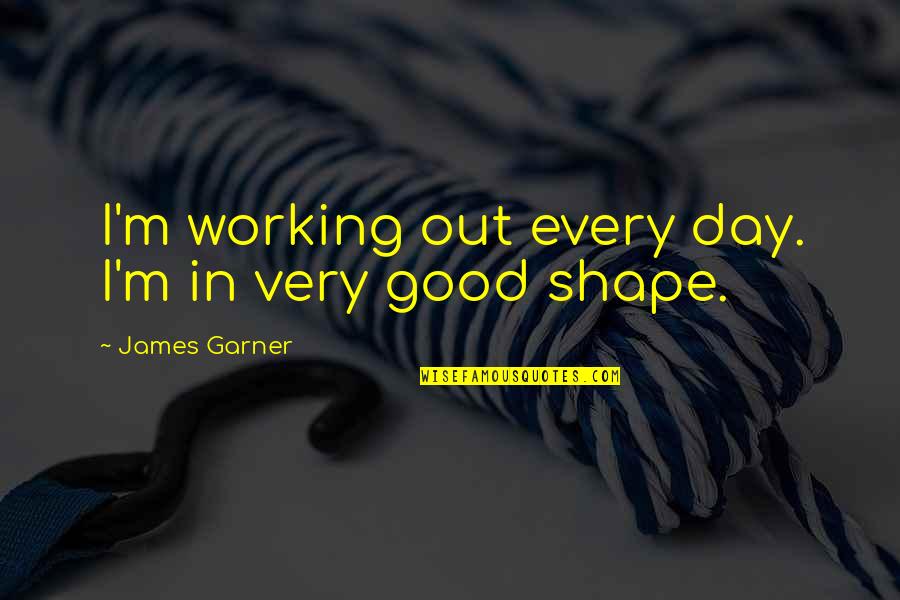 I'm working out every day. I'm in very good shape. —
James Garner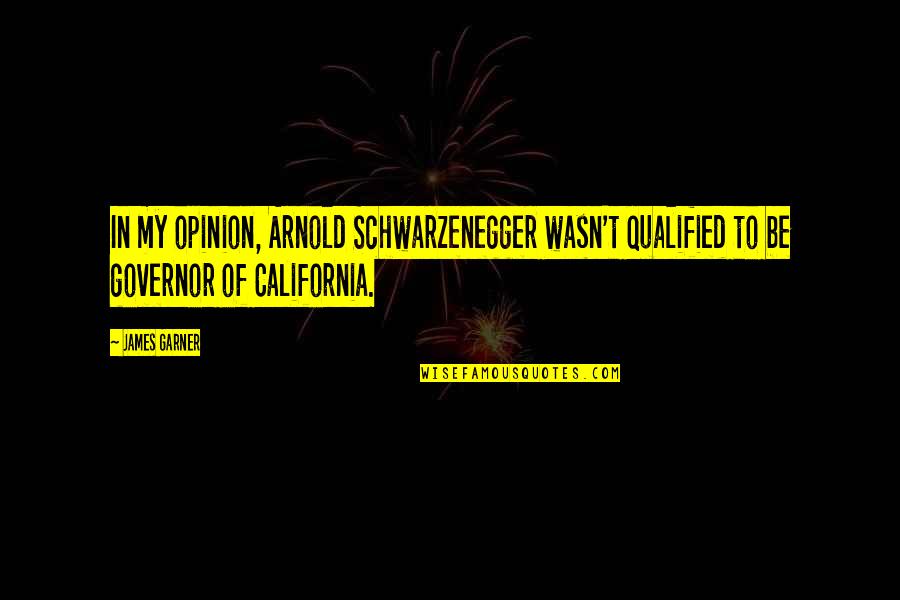 In my opinion, Arnold Schwarzenegger wasn't qualified to be governor of California. —
James Garner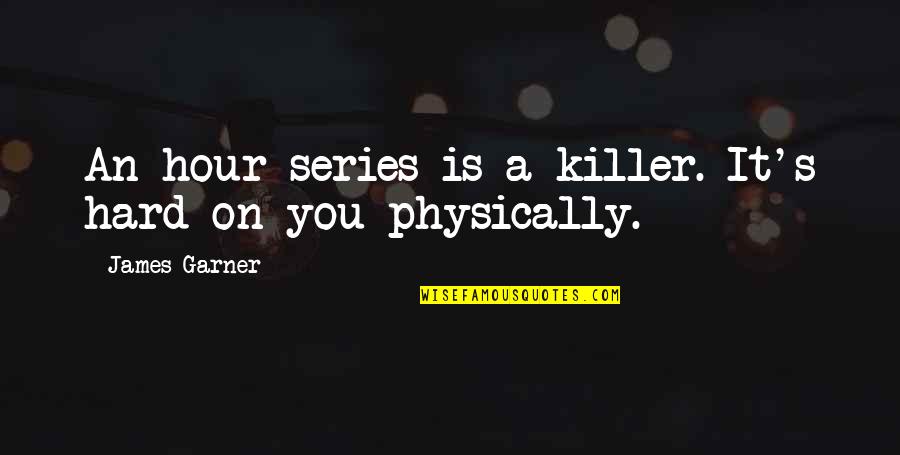 An hour series is a killer. It's hard on you physically. —
James Garner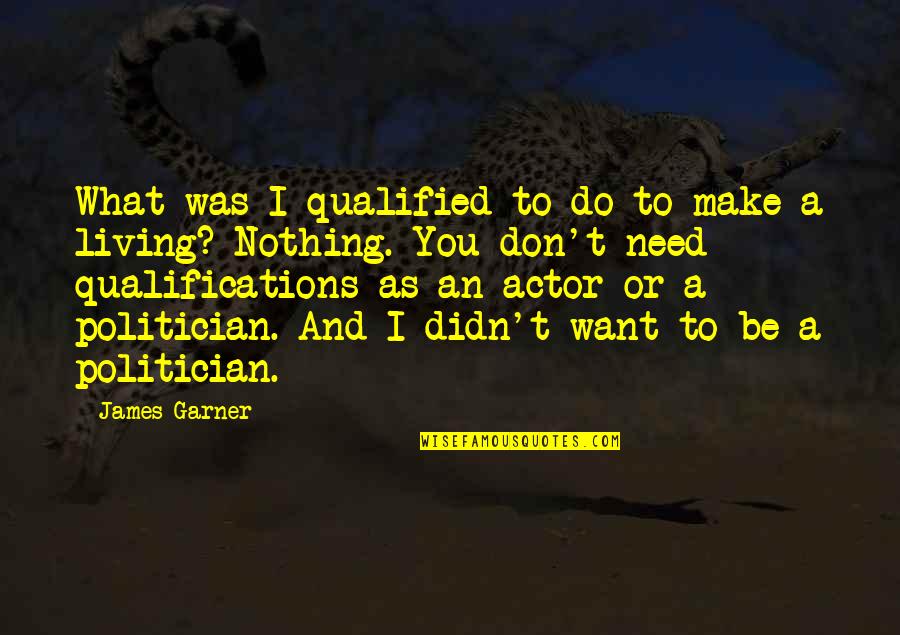 What was I qualified to do to make a living? Nothing. You don't need qualifications as an actor or a politician. And I didn't want to be a politician. —
James Garner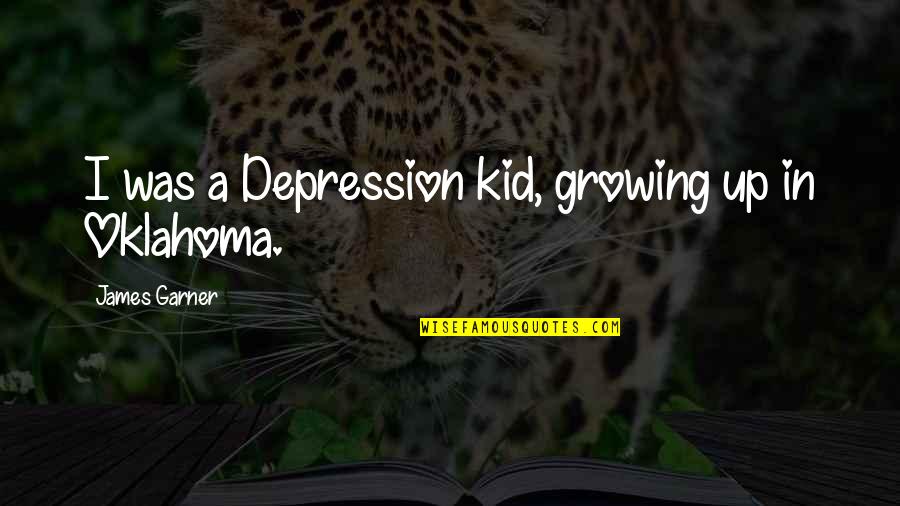 I was a Depression kid, growing up in Oklahoma. —
James Garner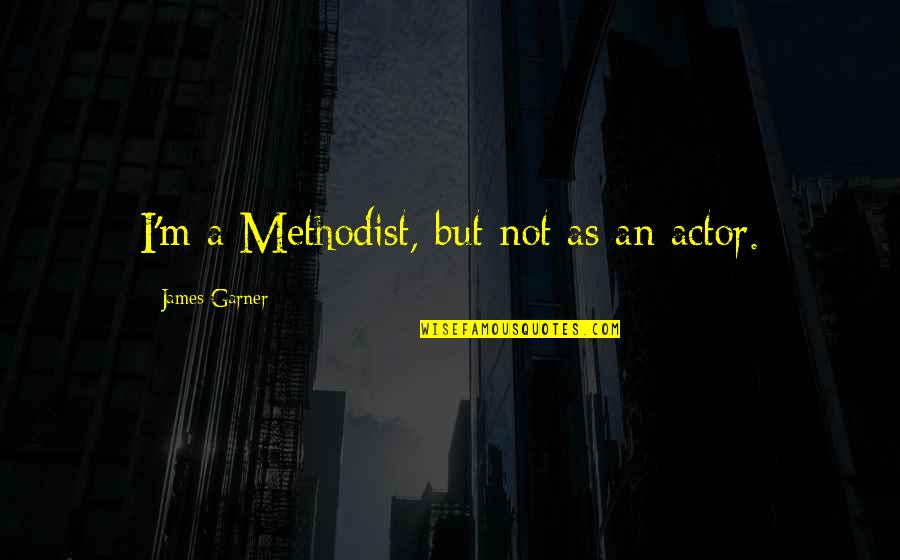 I'm a Methodist, but not as an actor. —
James Garner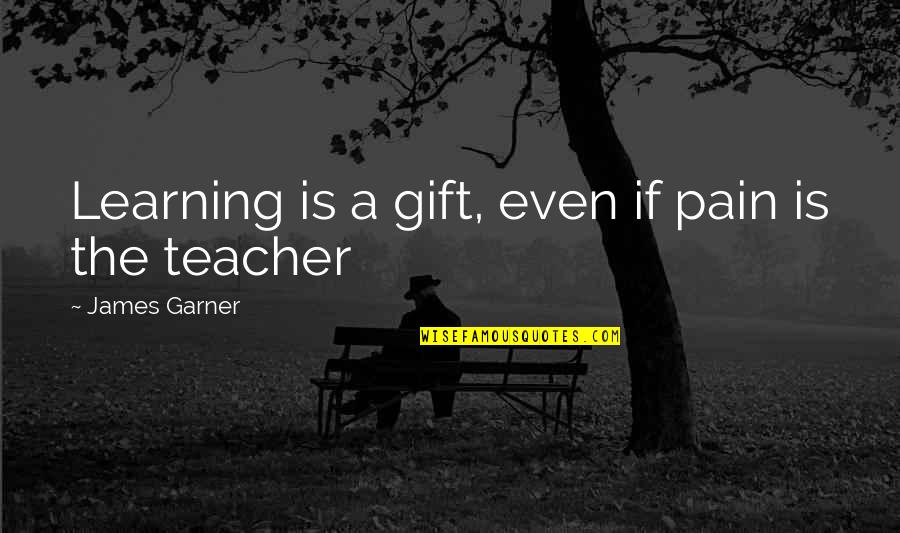 Learning is a gift, even if pain is the teacher —
James Garner